August 14, 2023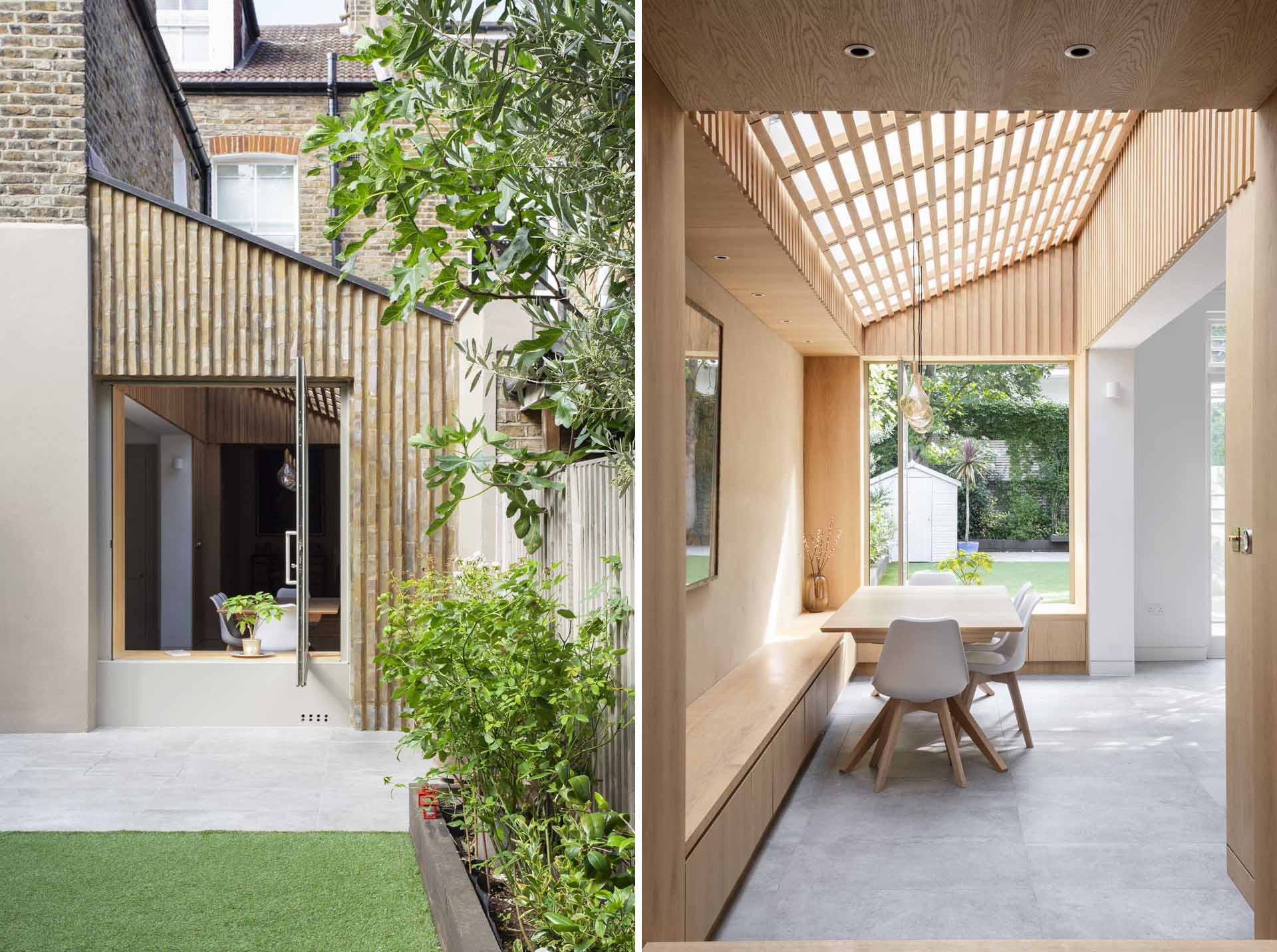 YARD Architects has shared photos of a side extension they re-imagined for a home in Greater London, England, that creates an open and bright dining area and kitchen.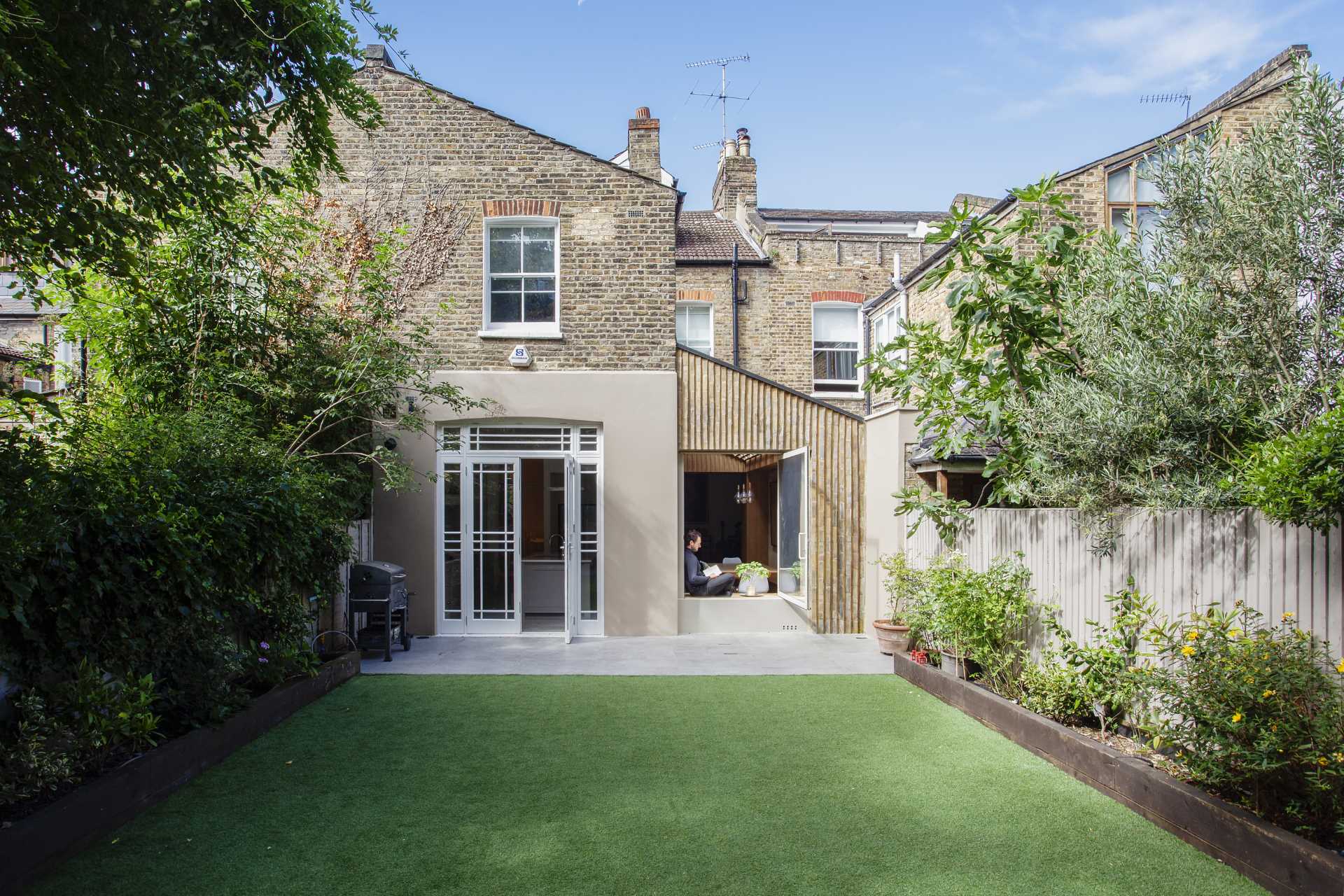 A large pivoting window connects the interior spaces with the outdoors.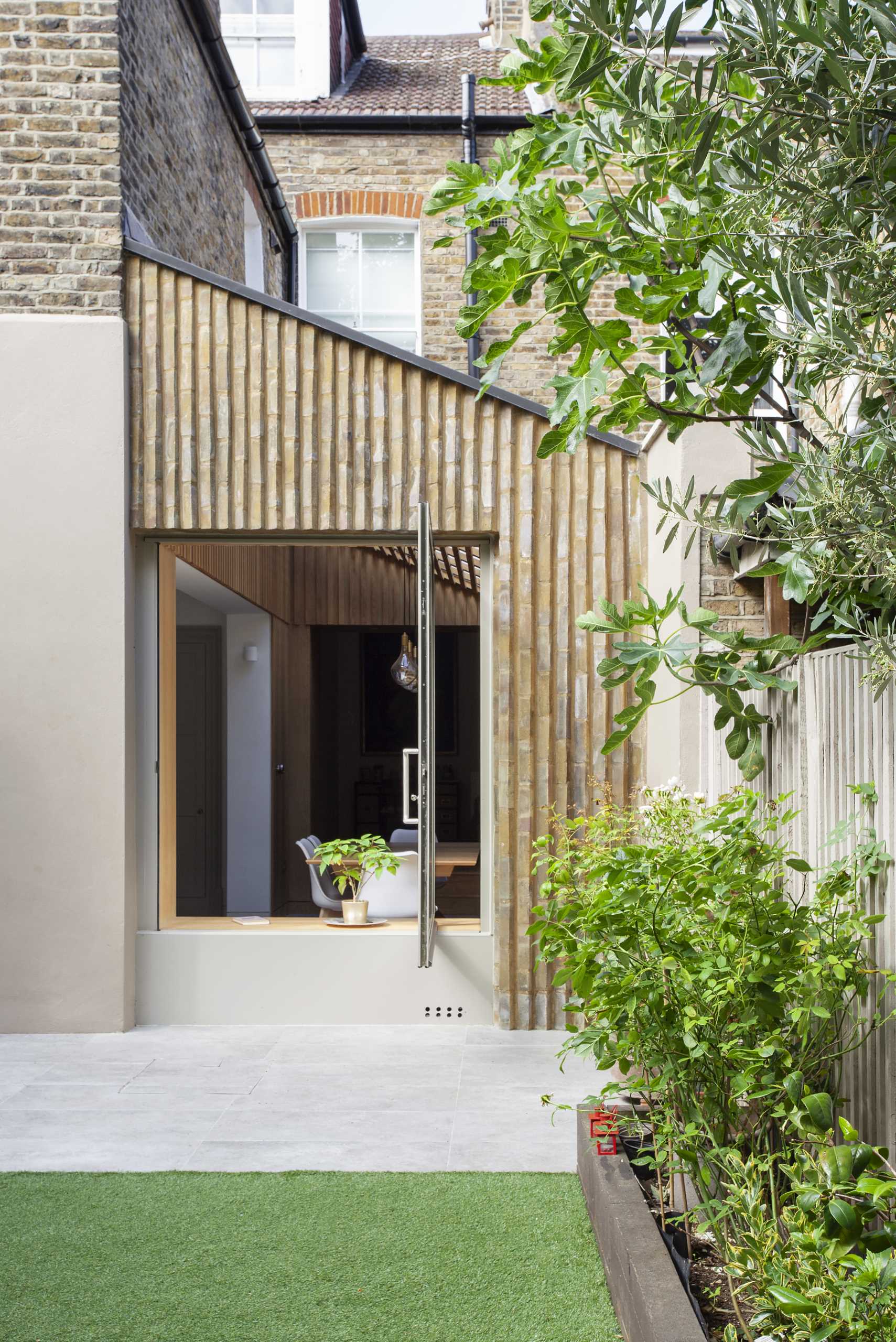 Inside, the architects removed a wall to connect the old and new spaces, while the kitchen was relocated to the opposite side, which was once a reception room. The floor was also lowered to create one seamless room level with the garden.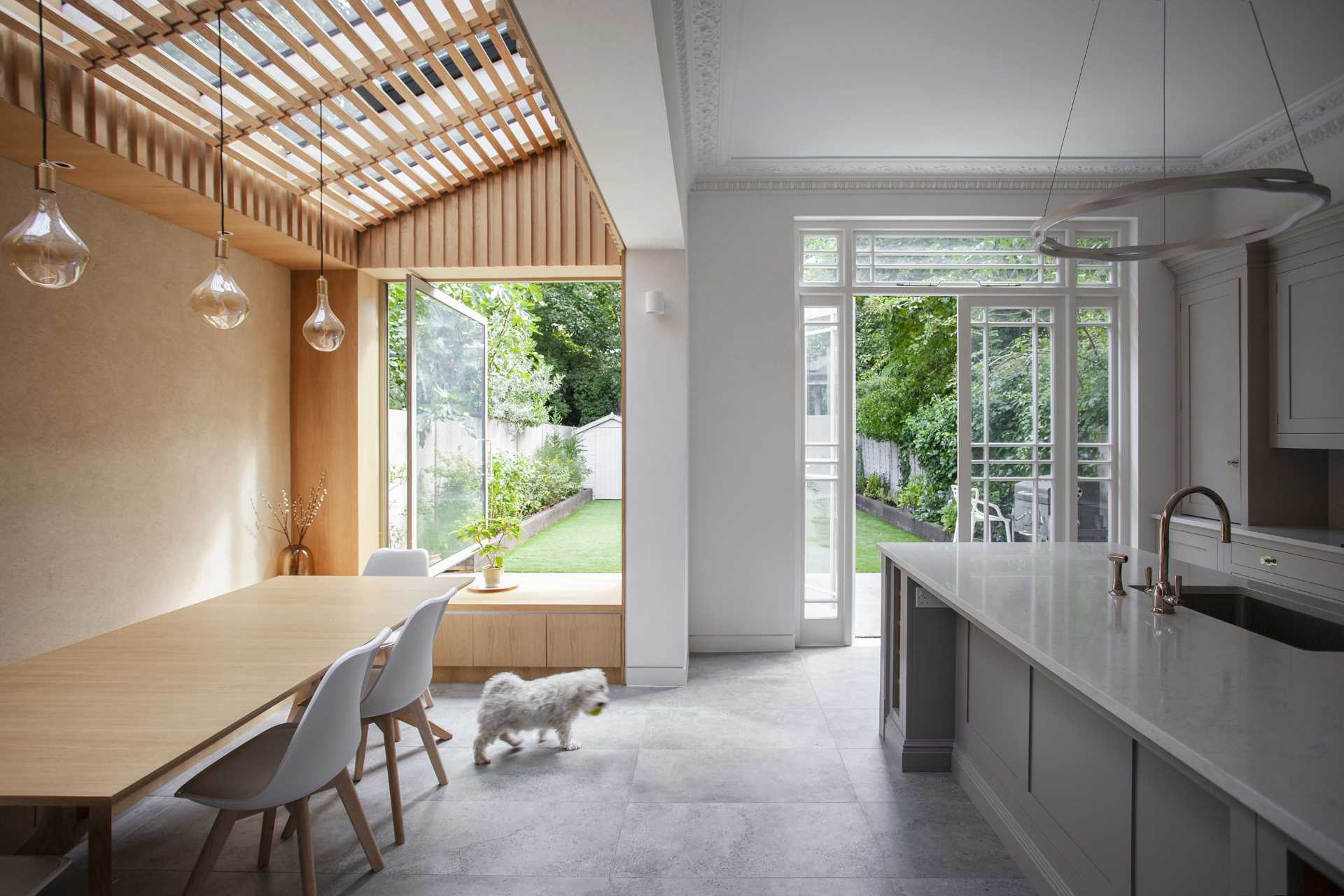 The extension itself has a fully glazed roof to bring the most amount of light into the space, including electrically opening roof lights for ventilation.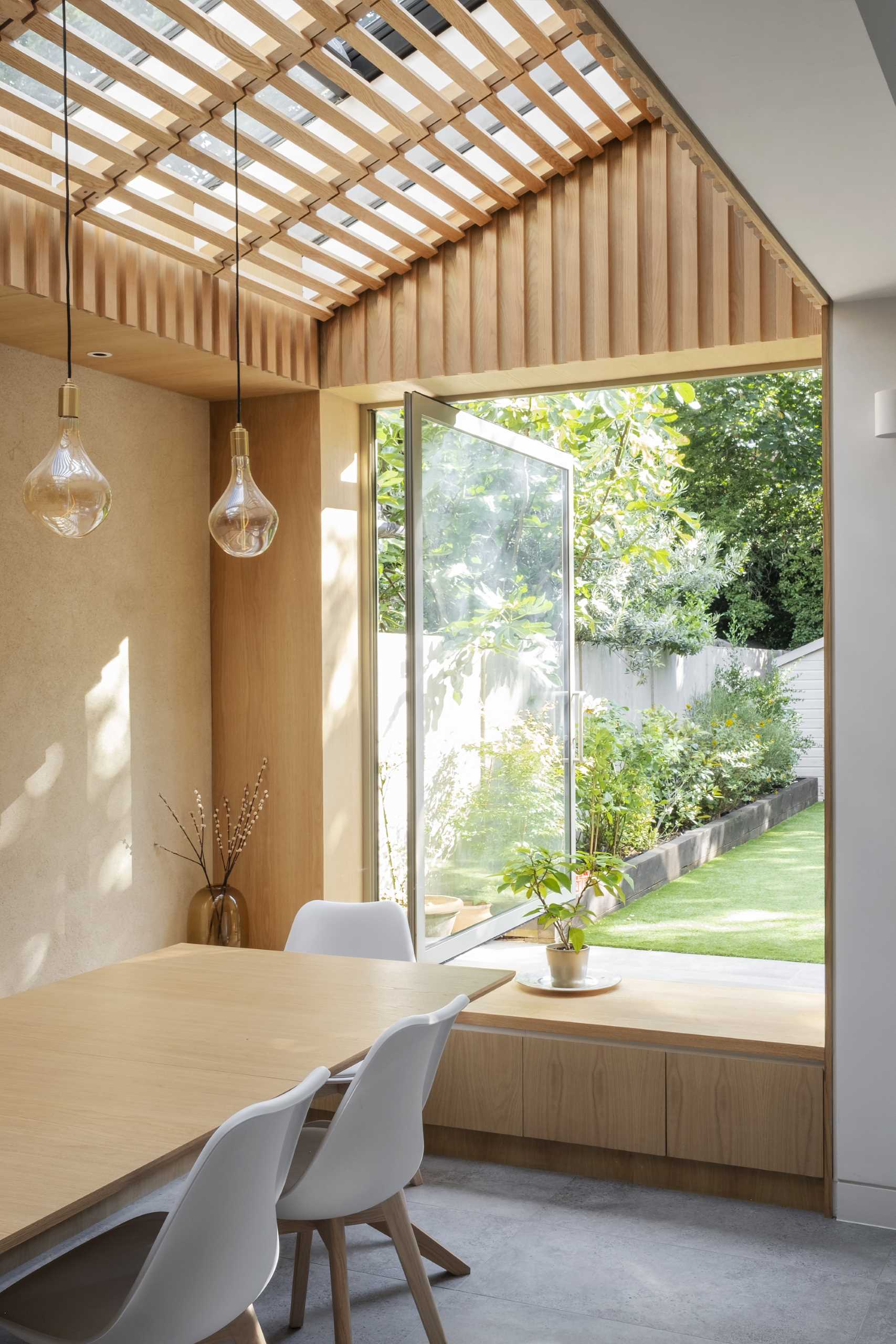 To avoid the dining room being overlooked by the neighbors' upper windows, the architects designed a series of louvres made of oak to line the underside of the roof.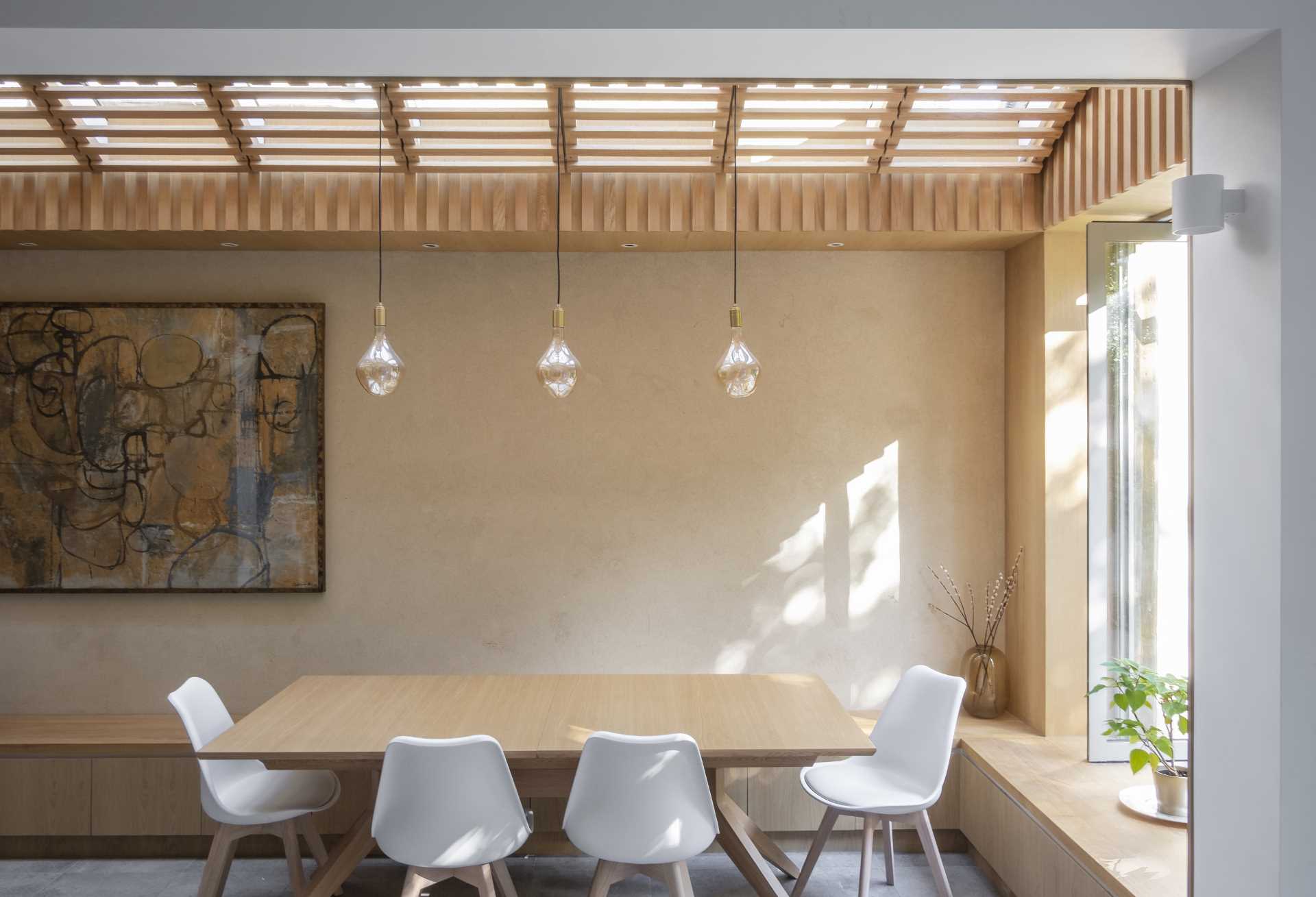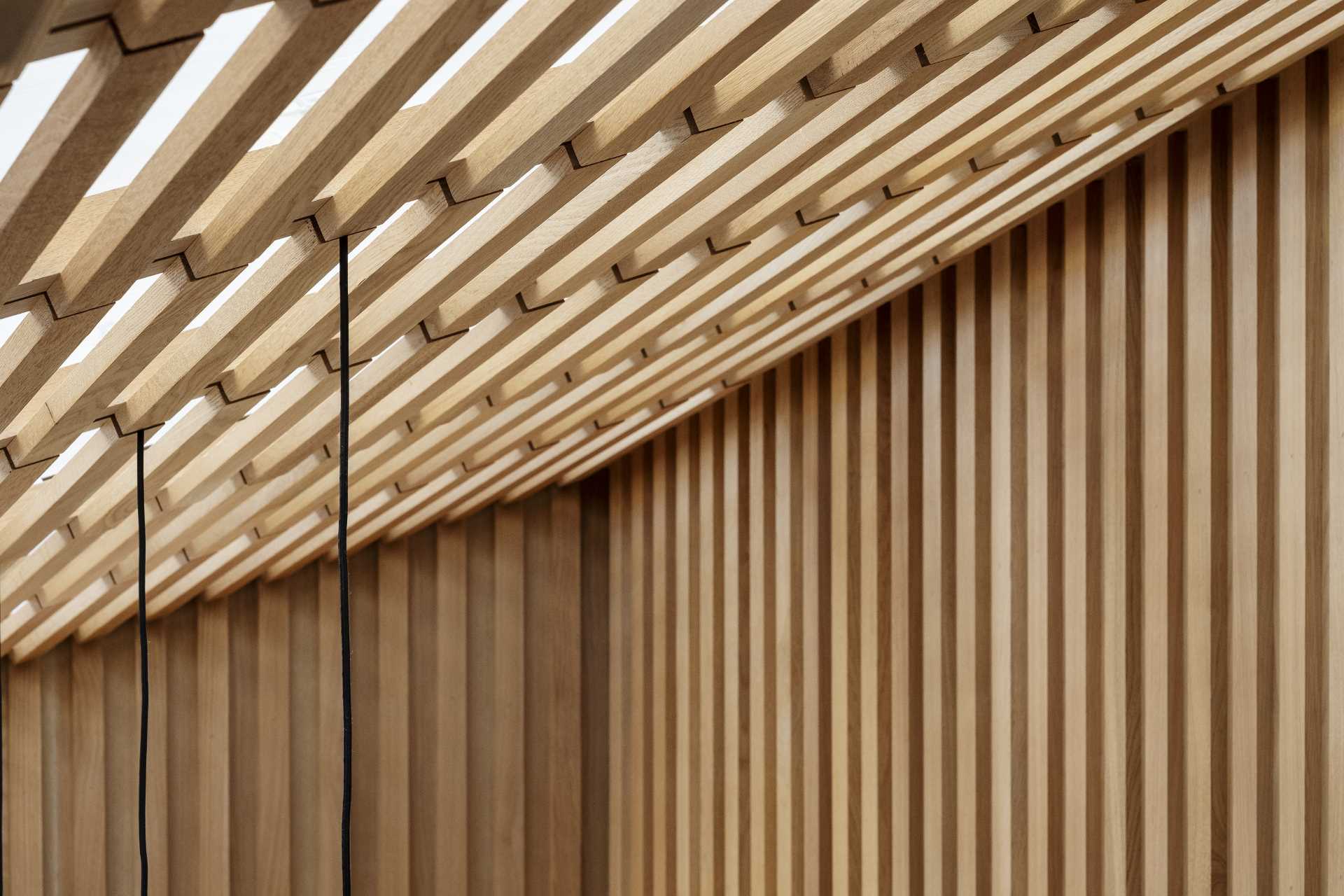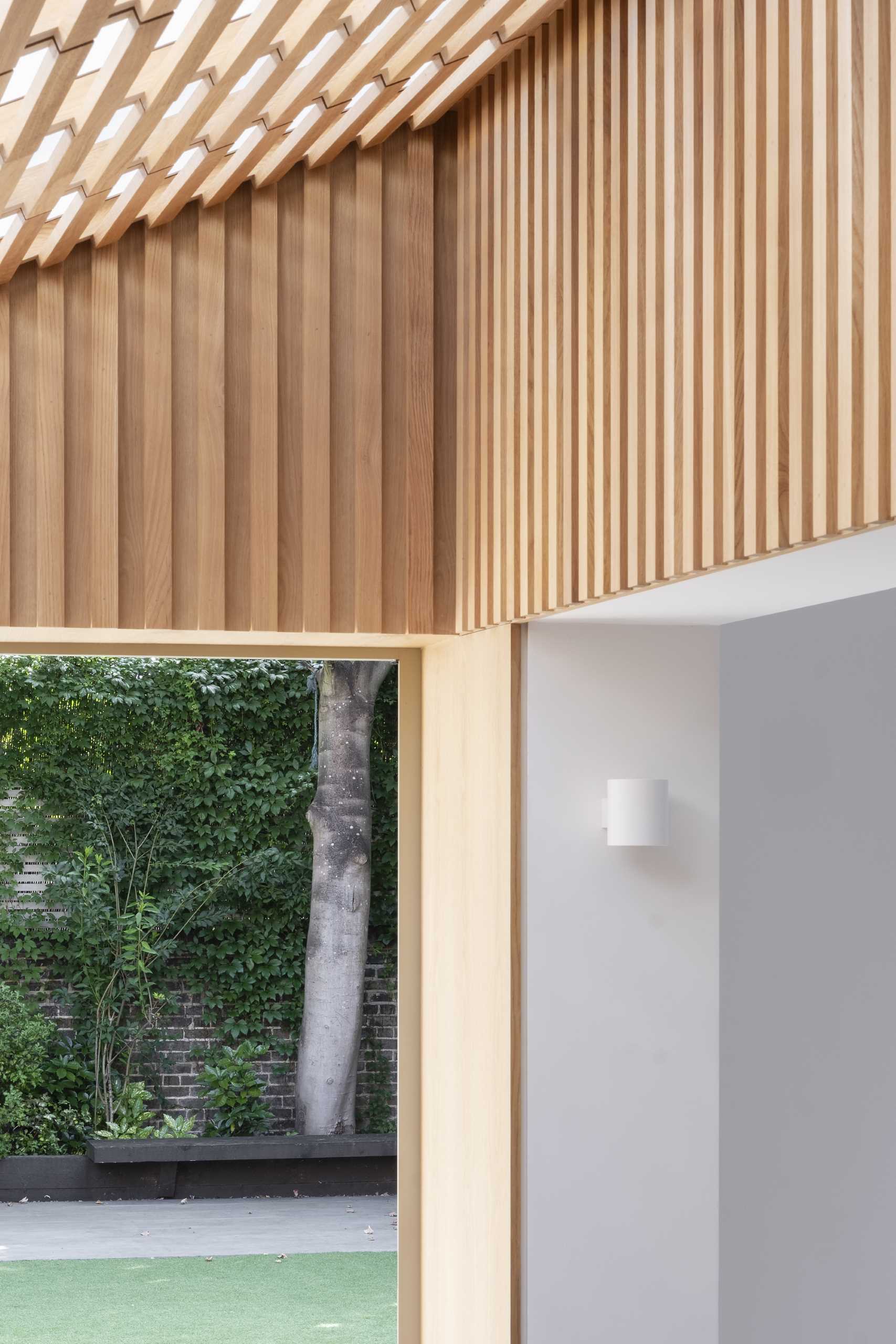 A bench containing storage runs all the way around the dining room, while the rear wall of the dining room is finished in natural clay plaster, continuing the warm earthy tones of the oak cladding.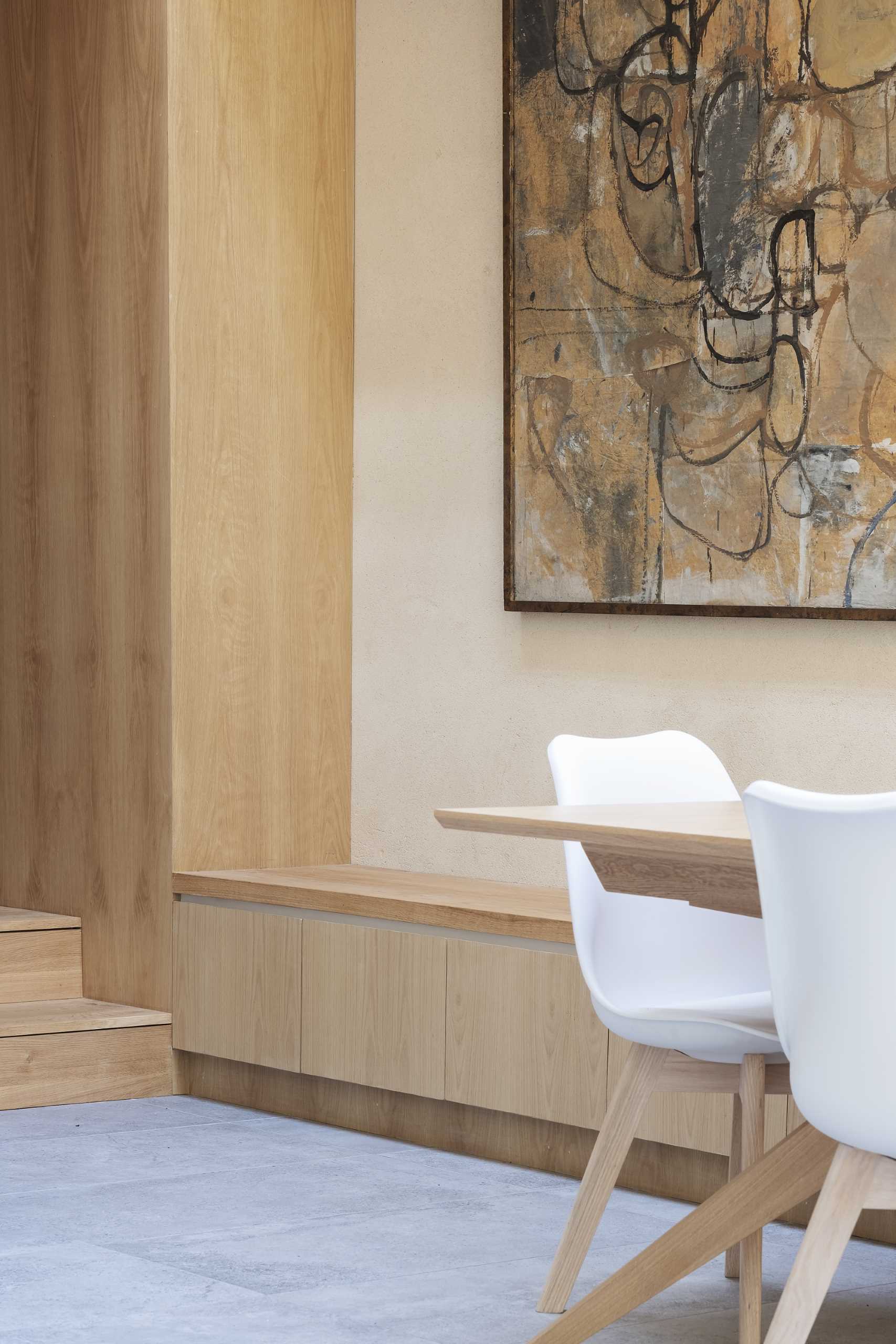 Here's the view of the dining area from the kitchen, which shows some of the original detailing of the home.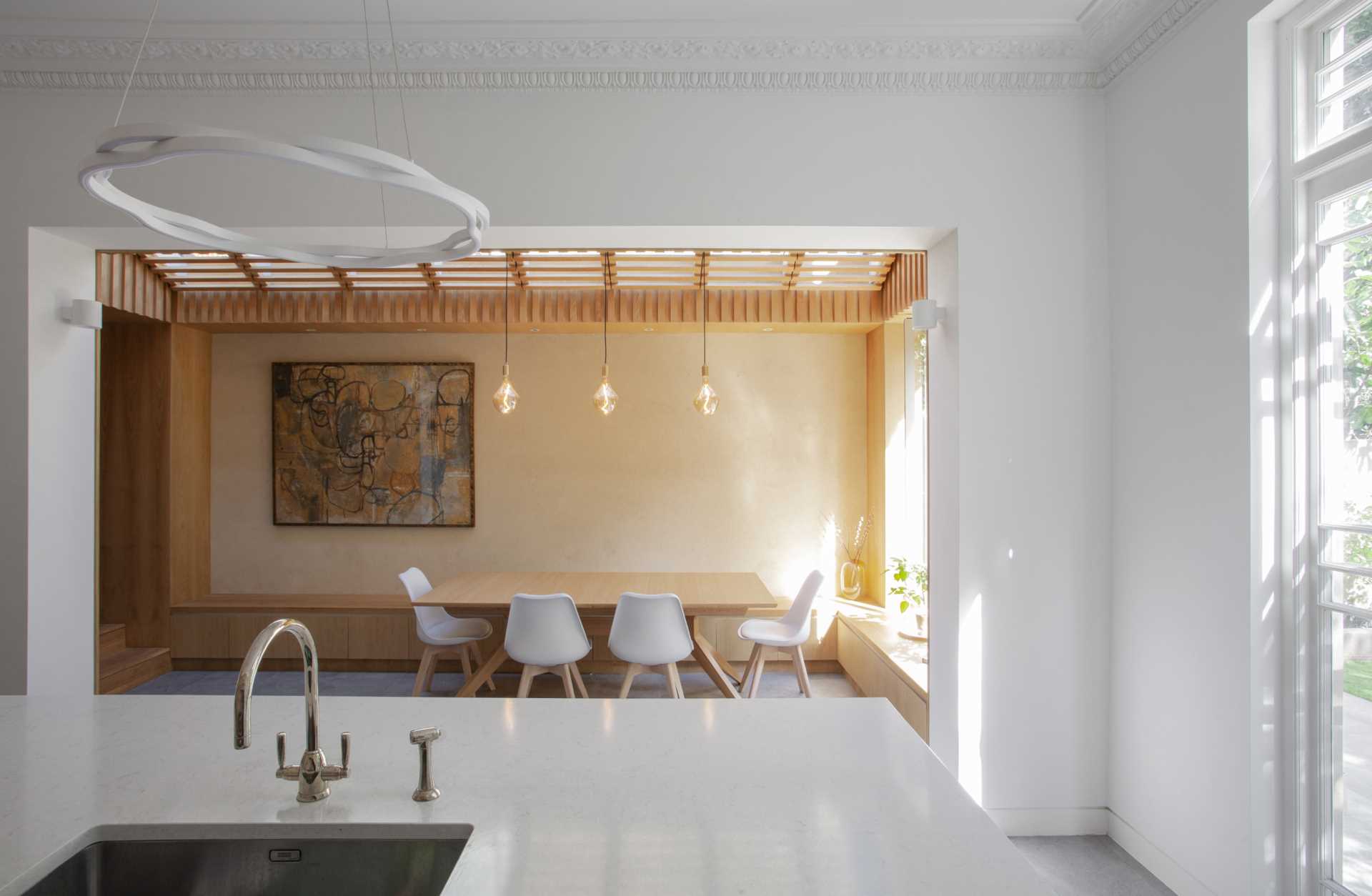 Here's a look at the floor plan that shows the difference between the old and new layout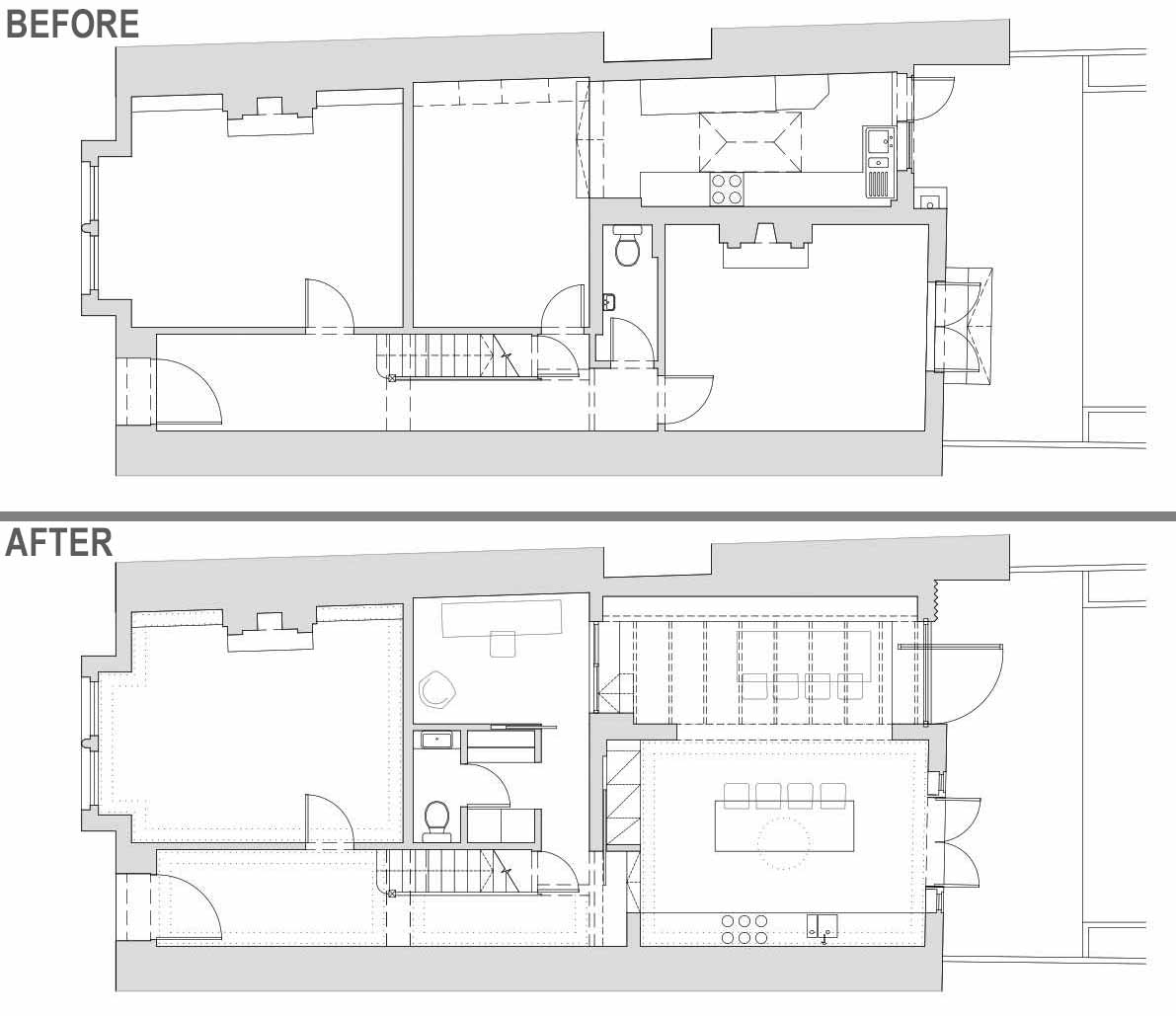 Source: Contemporist