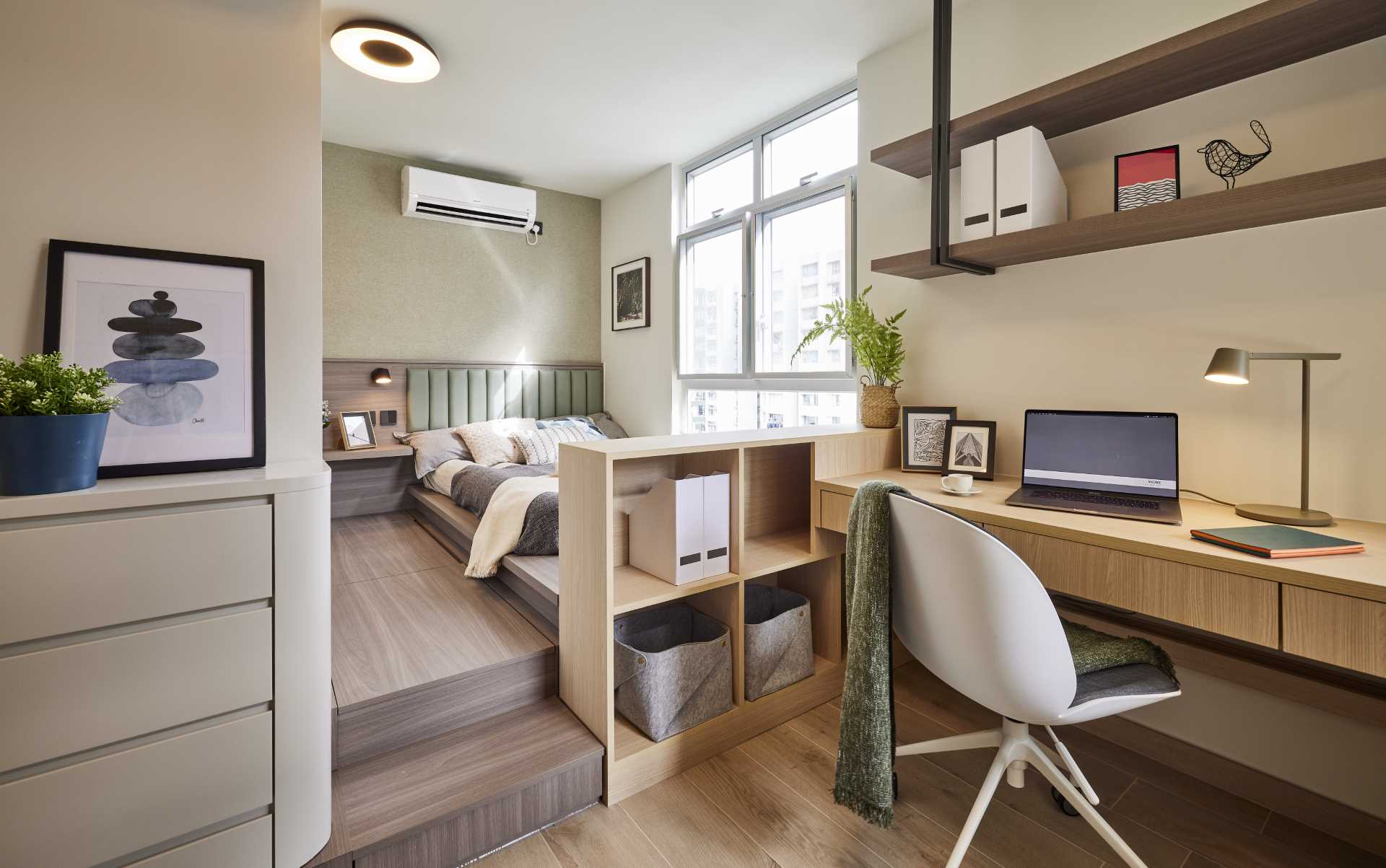 Ada Wong and Eric Liu of littleMORE Interior Design, have designed a small 460 square feet (42sqm) apartment in Hong Kong, for a young homeowner and her two cute little cats, Milou & Tintin.
One area that caught our eye, is the combined home office and bedroom. The designers combined two small rooms, to create a single open space.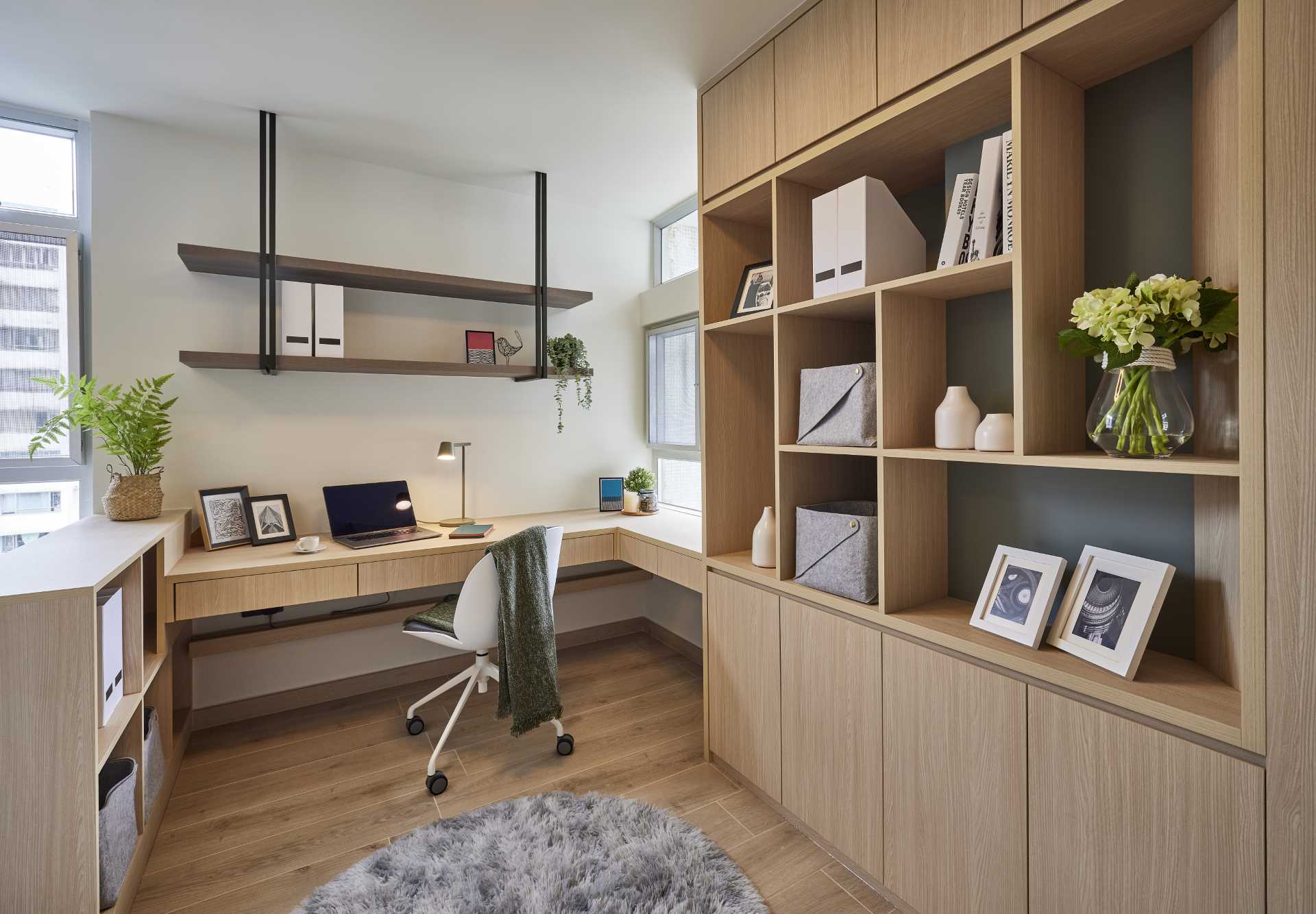 The built-in home office includes shelving mounted above the desk, a low cabinet on the left, and a tall cabinet with shelving on the right.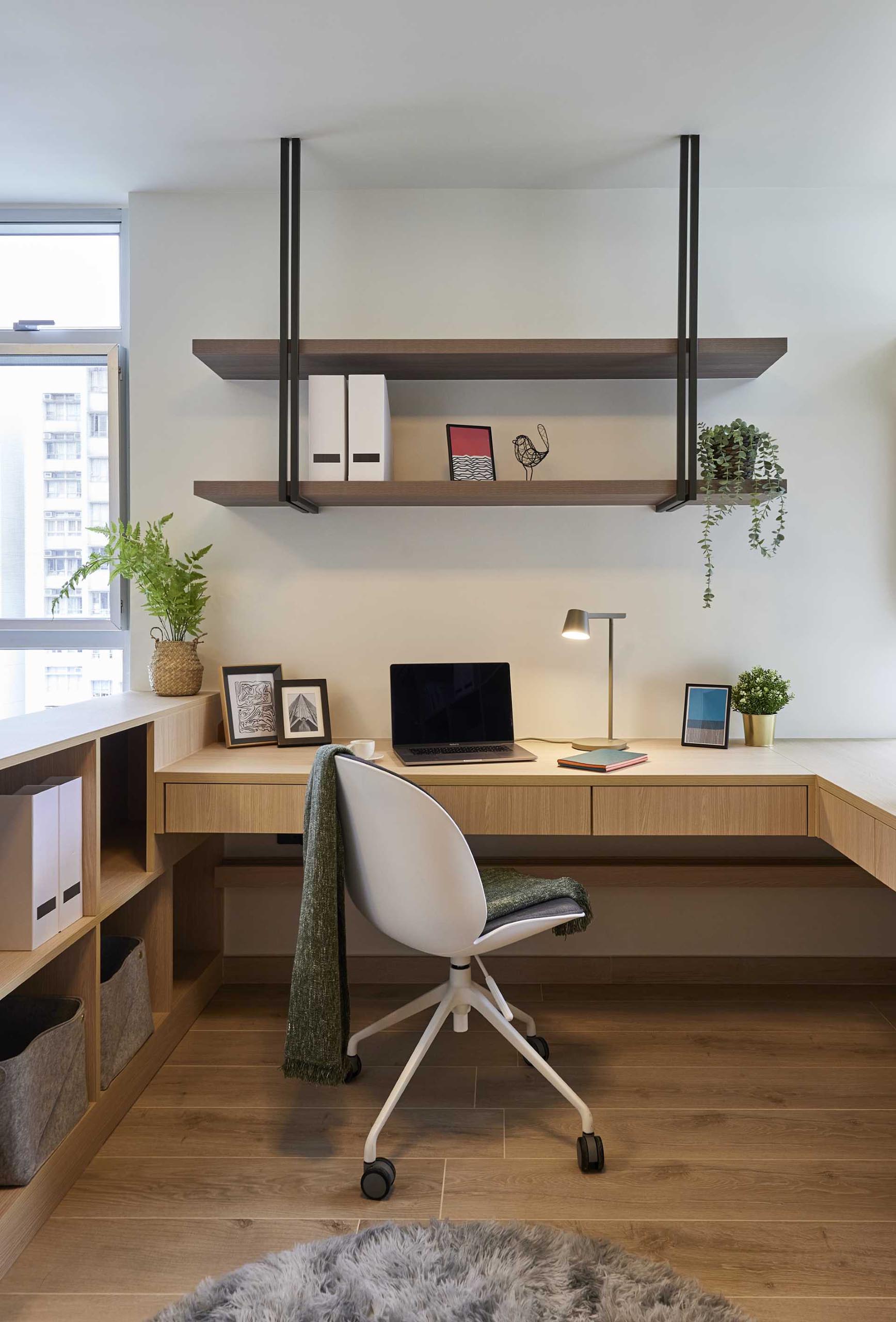 A couple of stairs separate the home office from the sleeping area.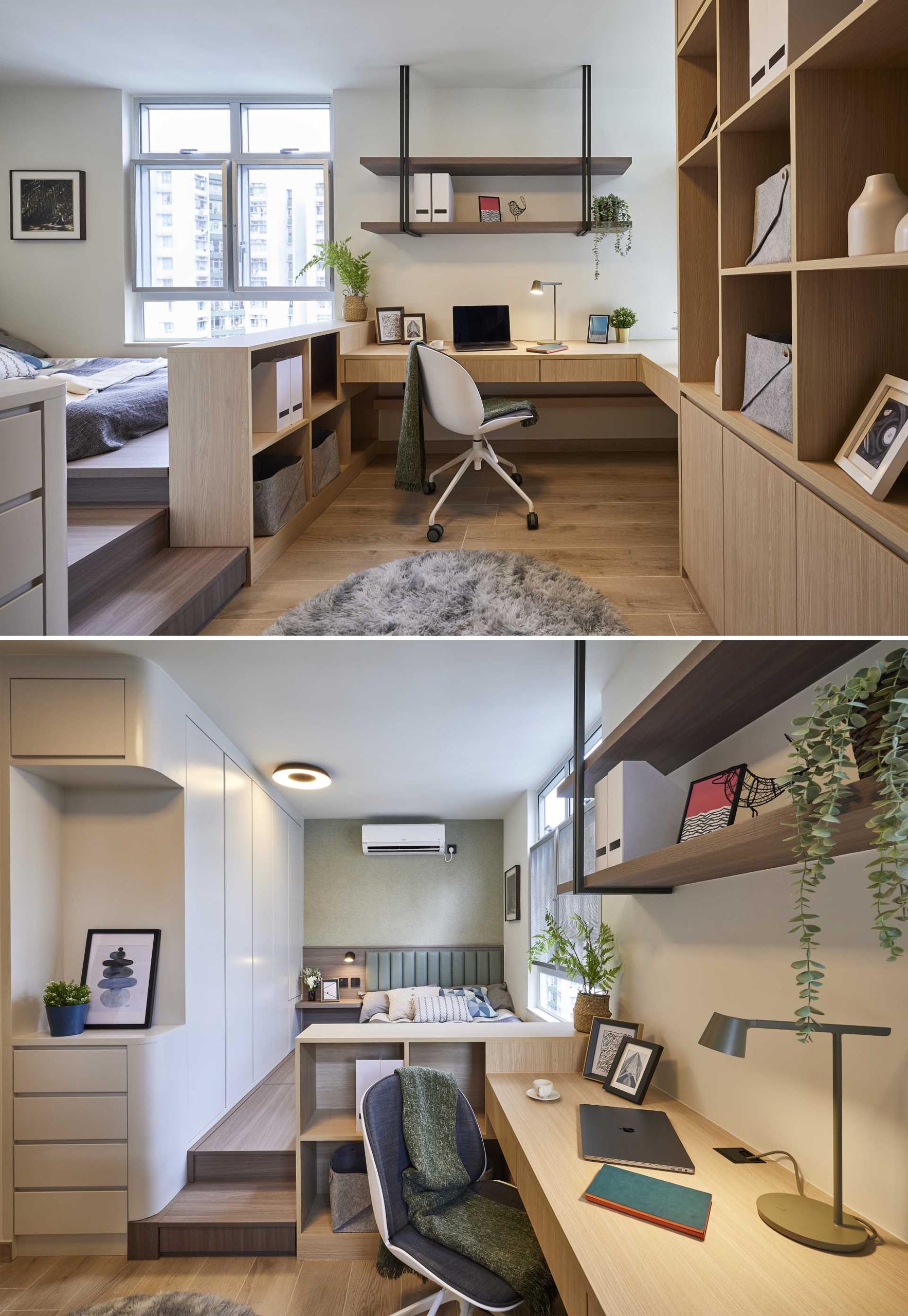 The bedroom includes a built-in bed frame and bedside table with a green leather headboard, textured wallpaper, and a wall of storage. There's also additional storage within the bed platform.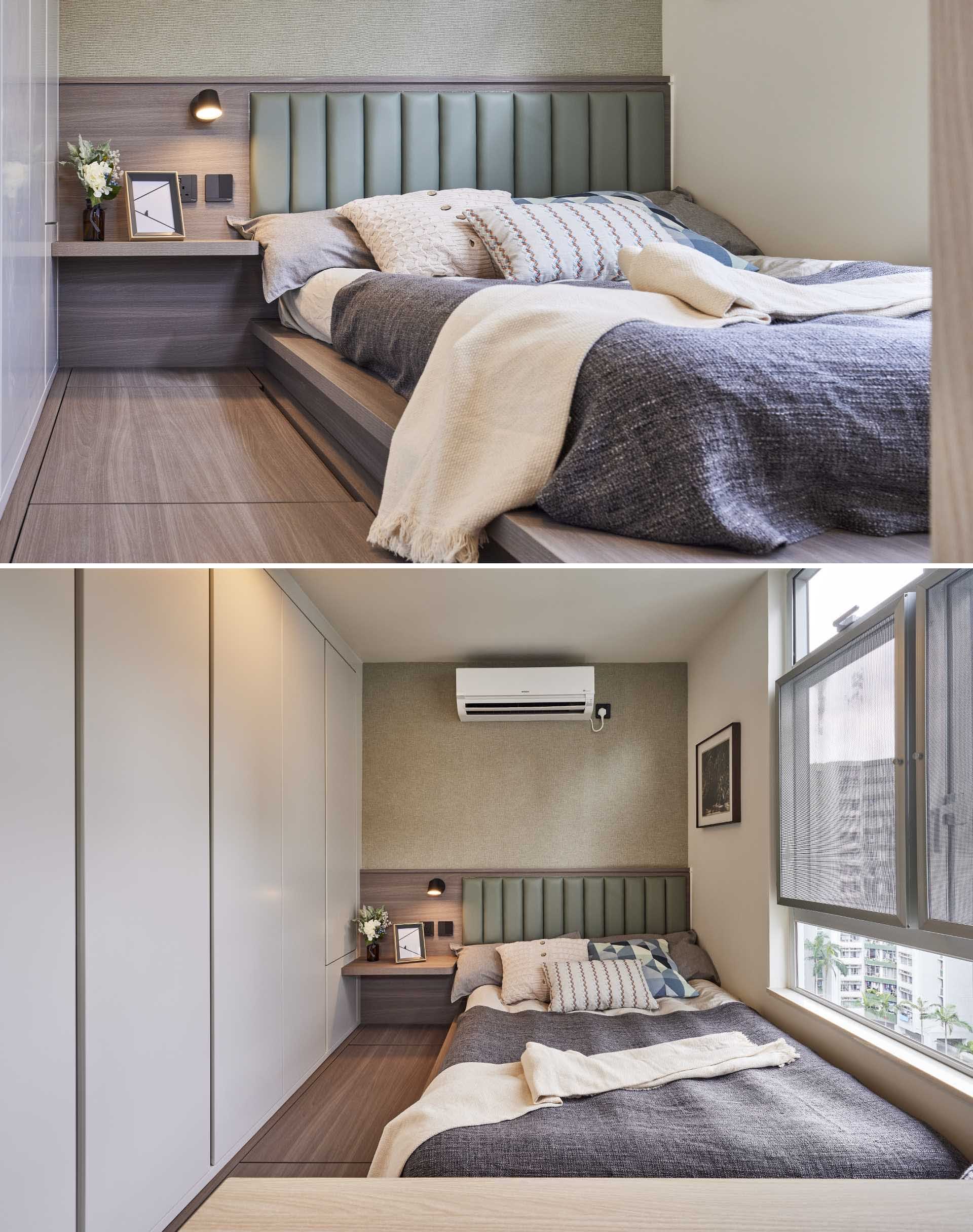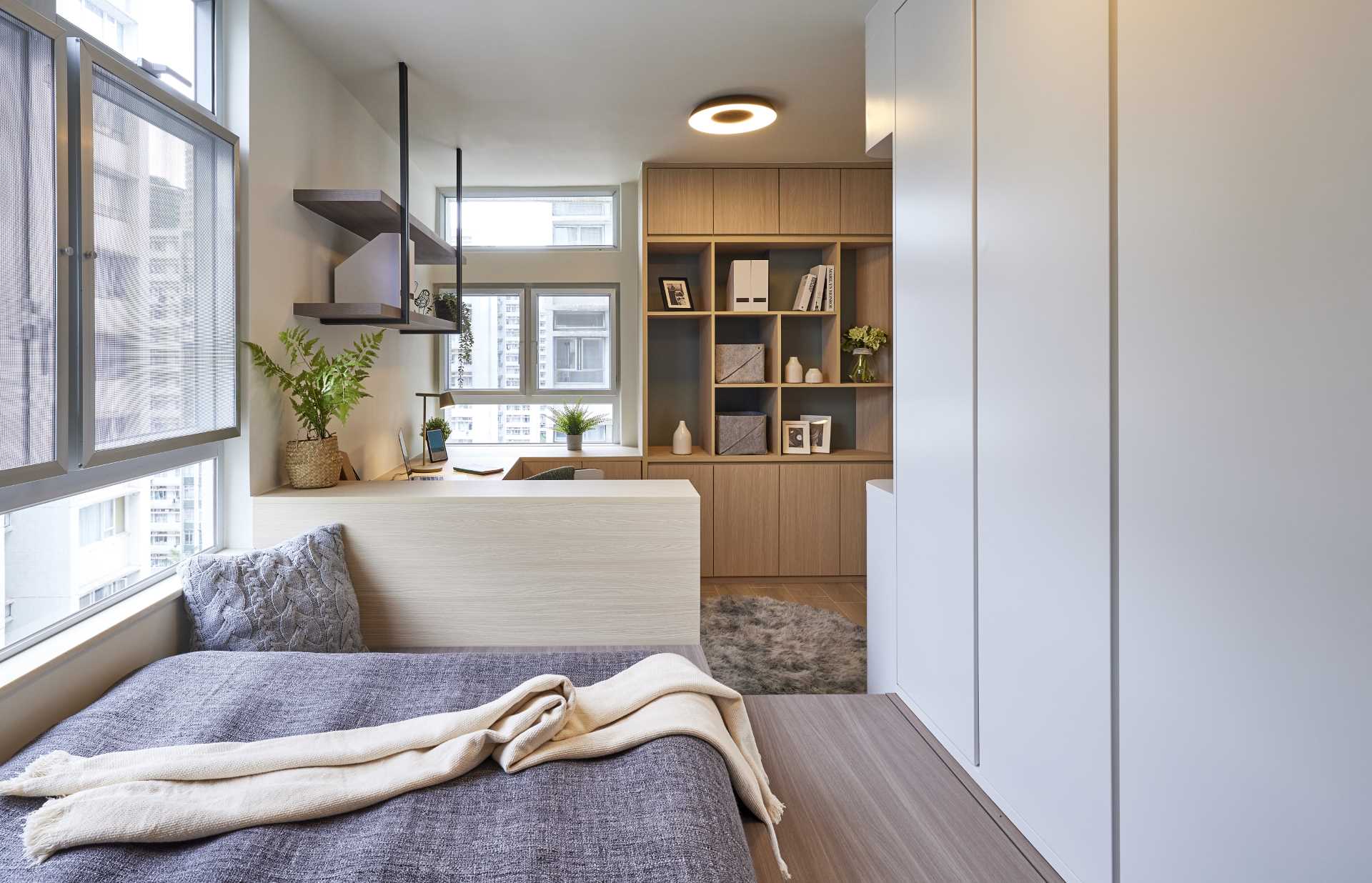 Let's take a look at the rest of the apartment…
The Living Room
The living room includes a small sofa, a custom-designed low TV cabinet, and a bench alongside the window that allows the owner to relax with a cup of tea and magazine, and doubles as a viewing platform for the two beloved cats to enjoy the scenery when they are home alone.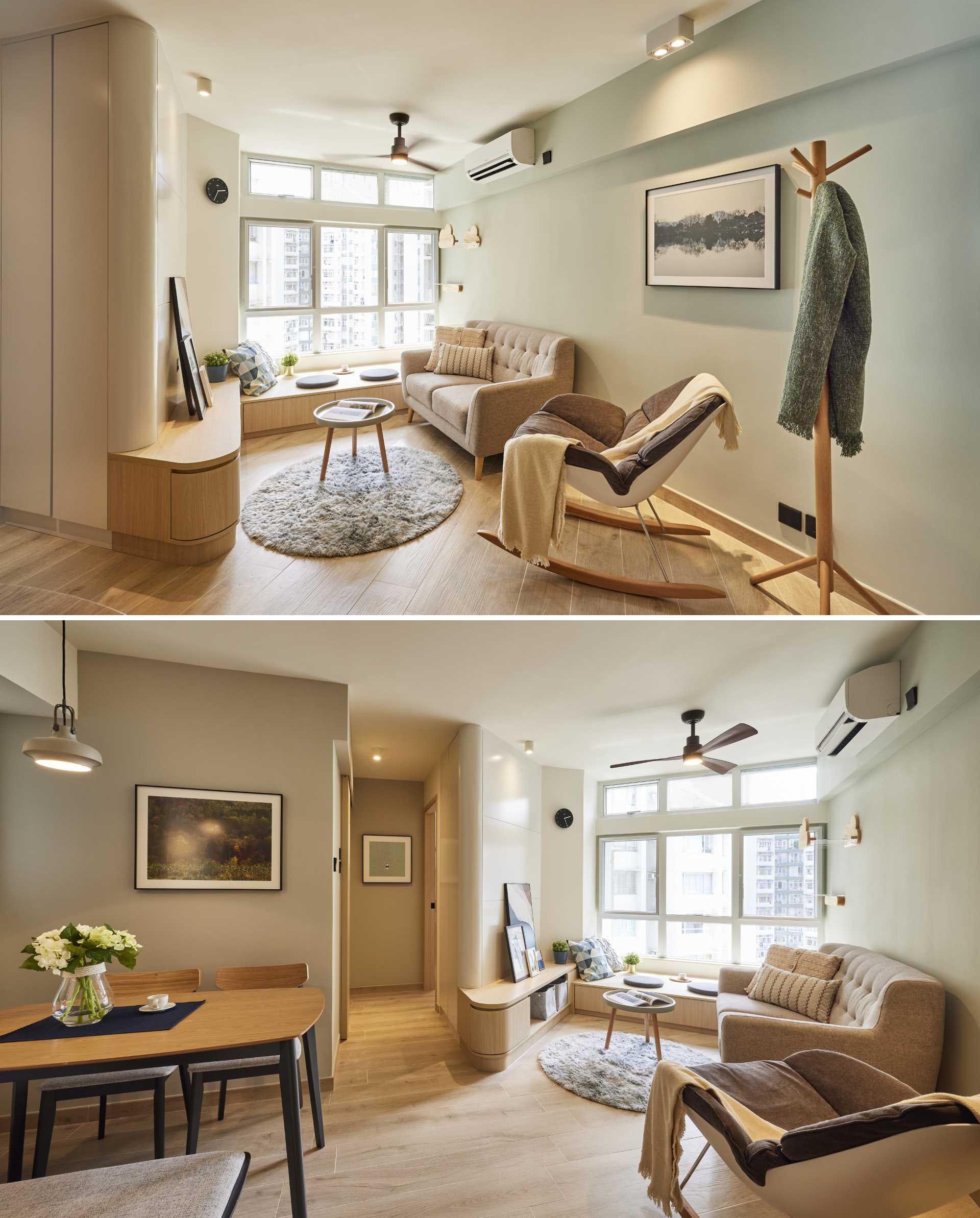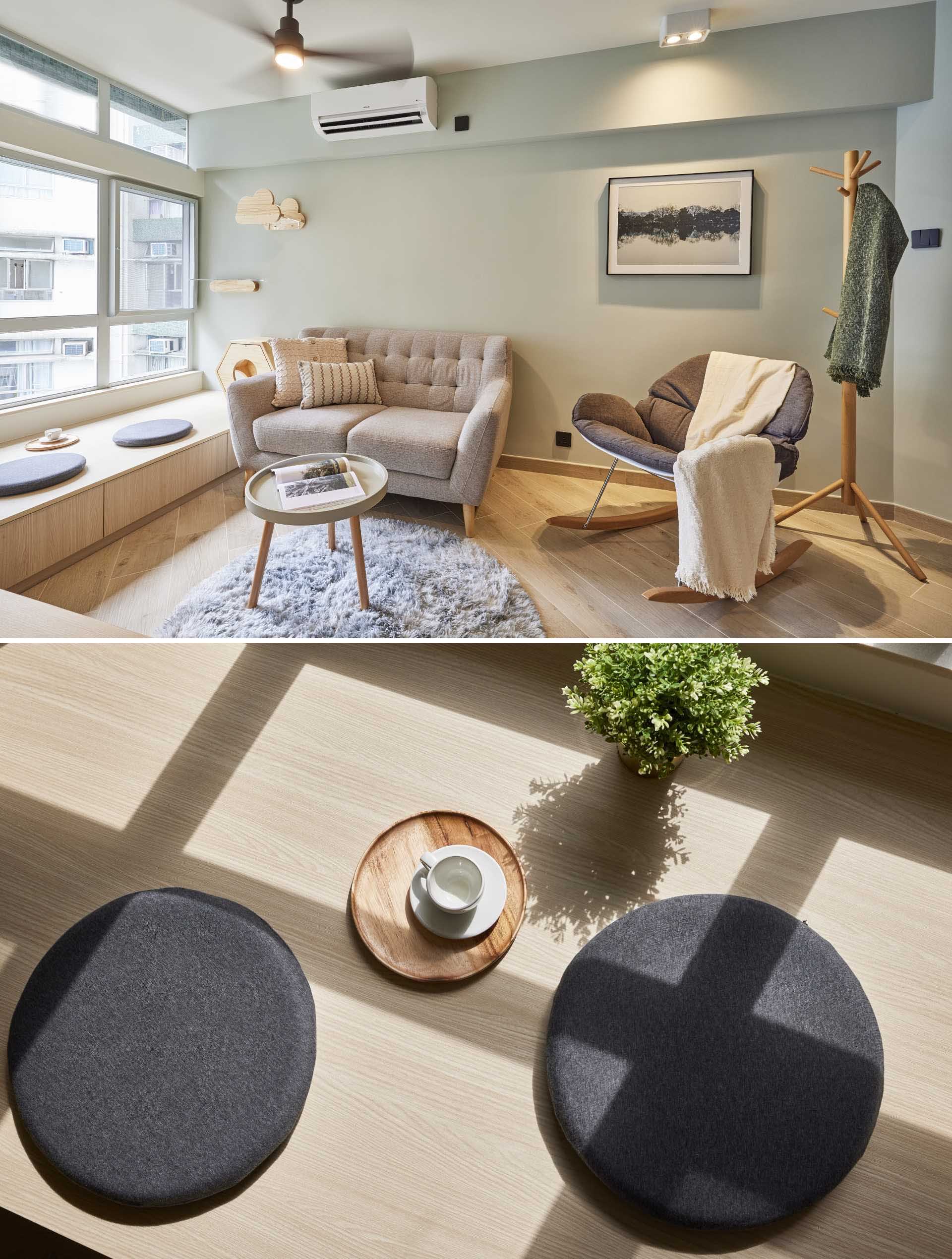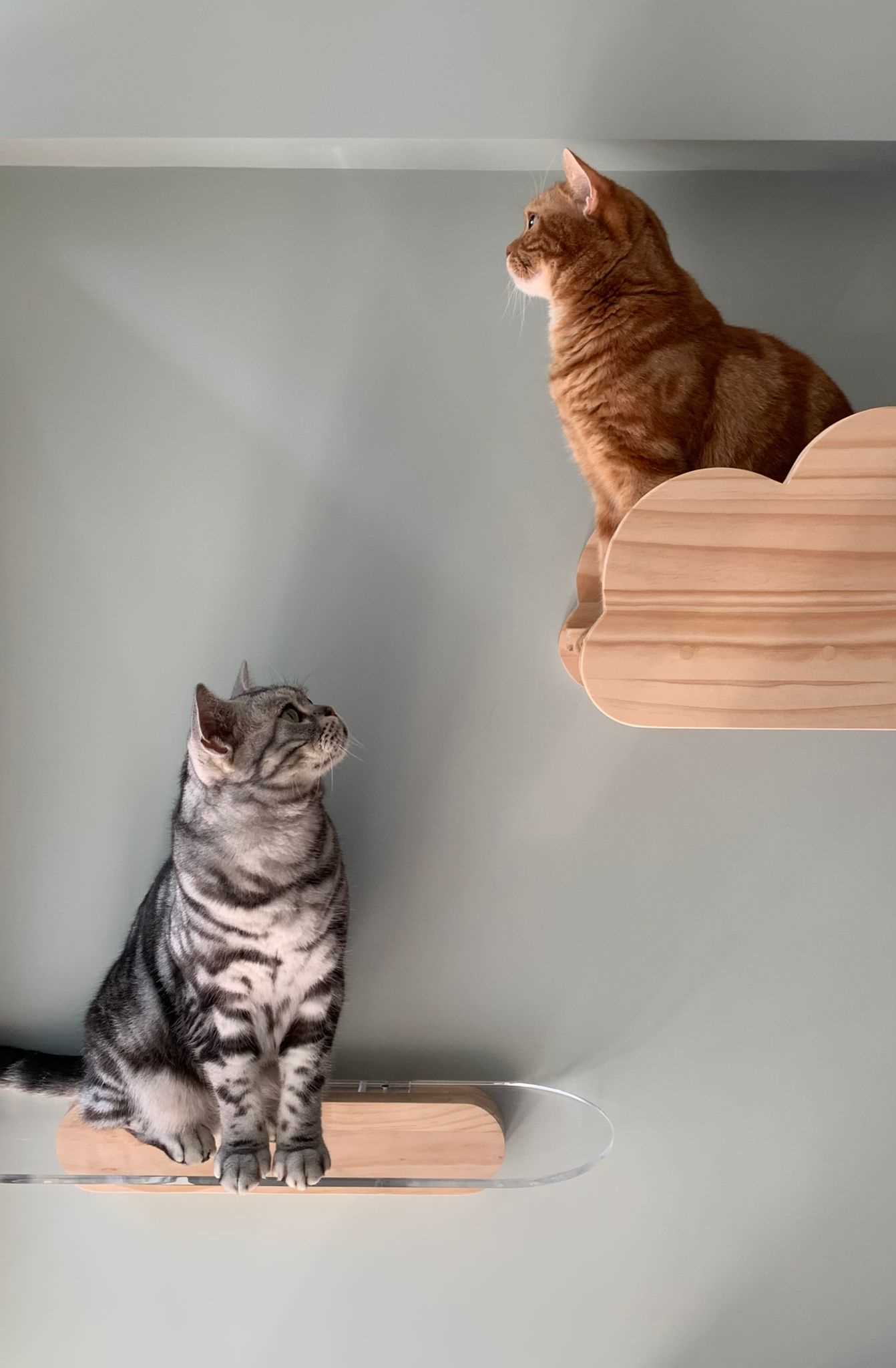 The Dining Area and Kitchen
A charcoal-grey metal frame glass sliding door separates the kitchen from the dining room and allows light to flow between the spaces.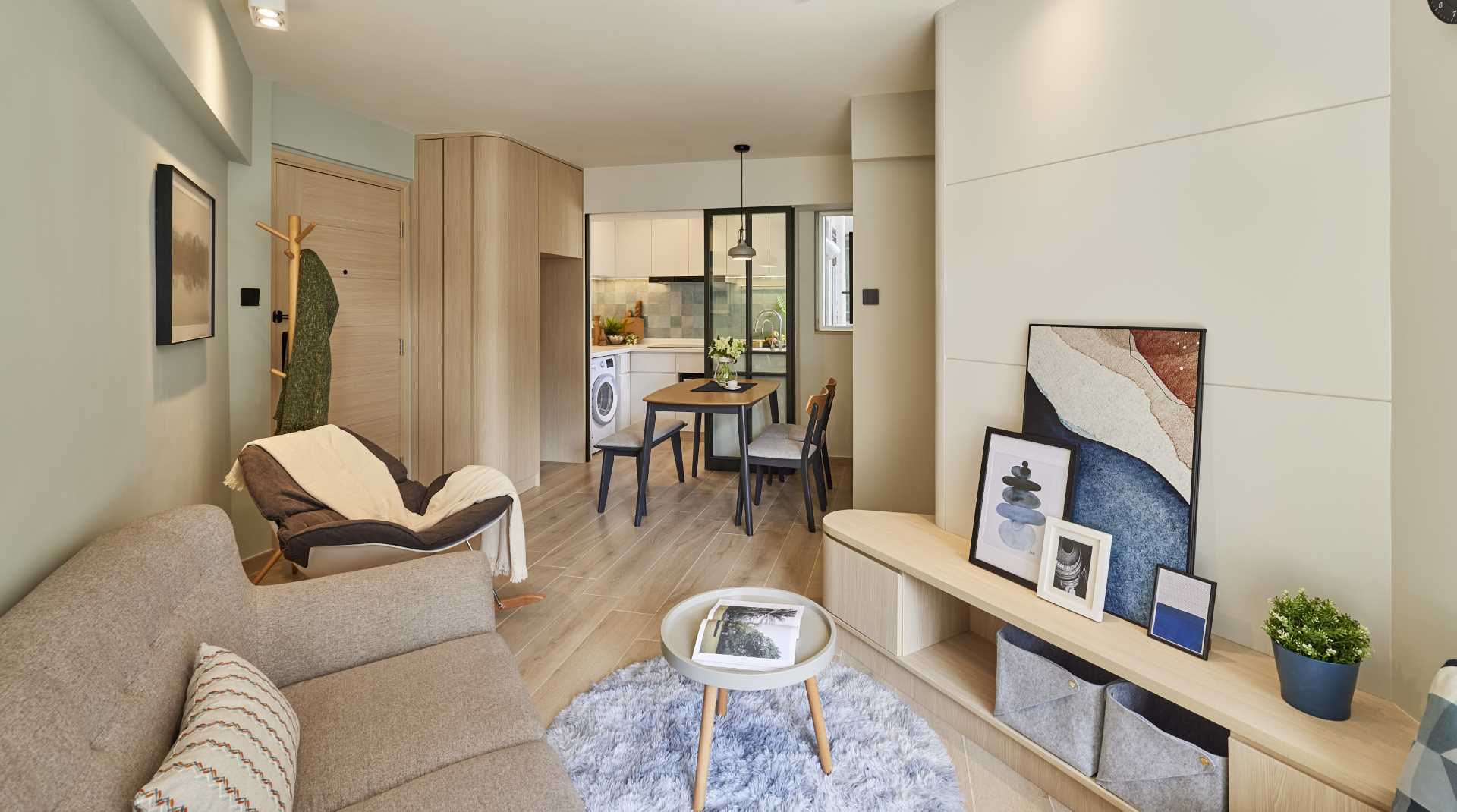 The sliding door also blocks out the cooking fumes and prevents the two lively cats from entering the kitchen.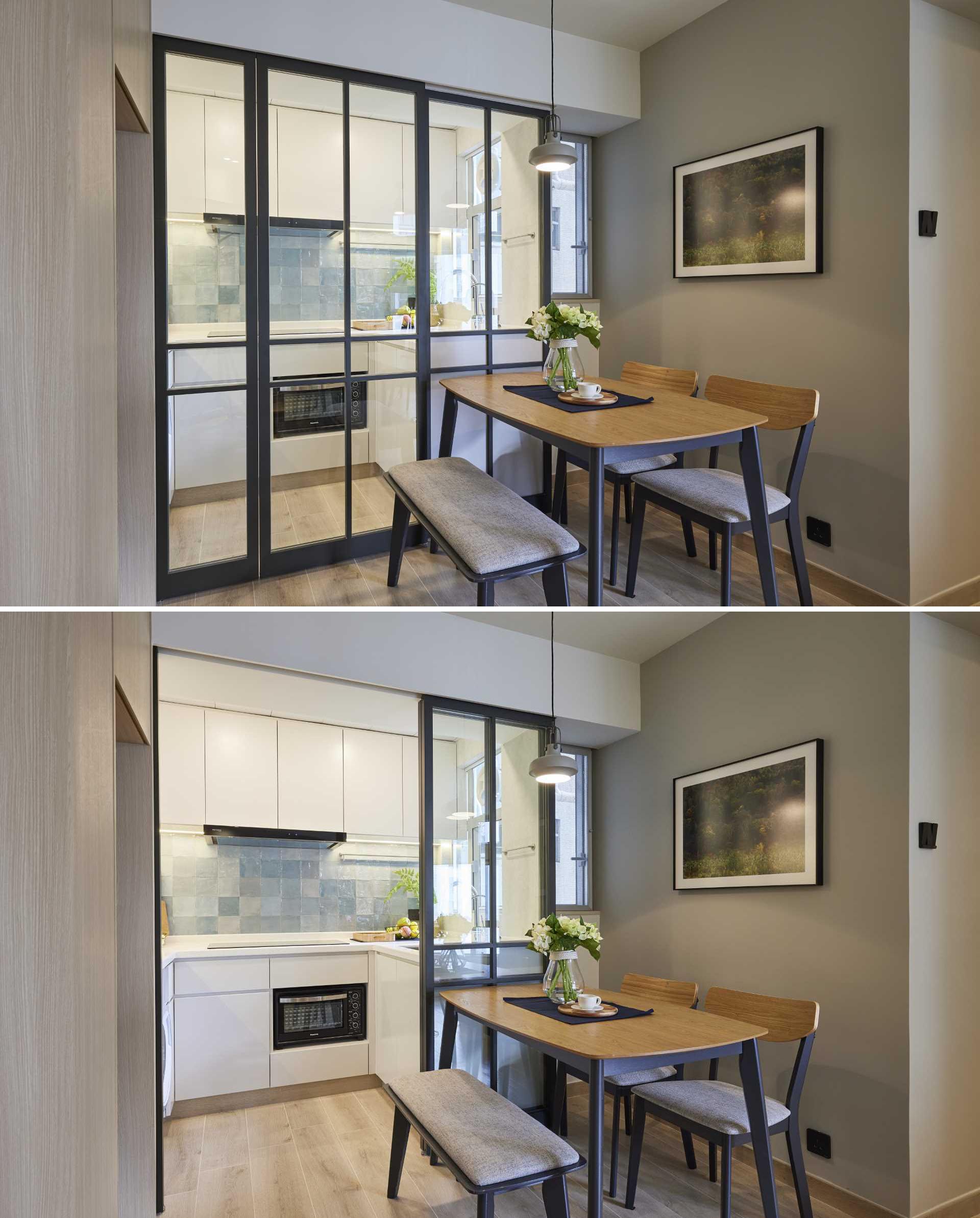 The aqua-colored handmade tiles juxtapose with the off-white kitchen cabinets and help to add layers and depth to the compact kitchen.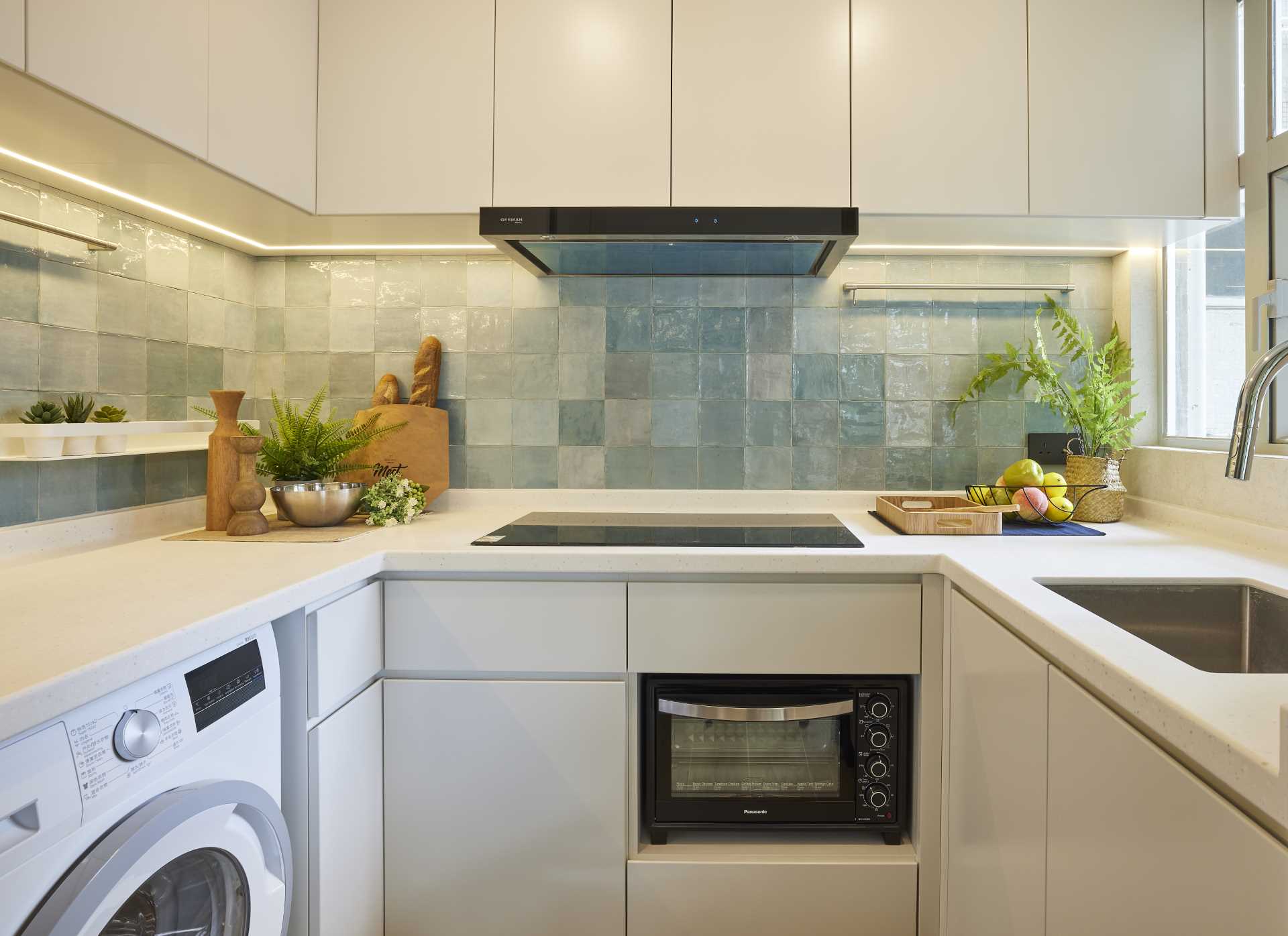 Photography by Michael Perini
Source: Contemporist