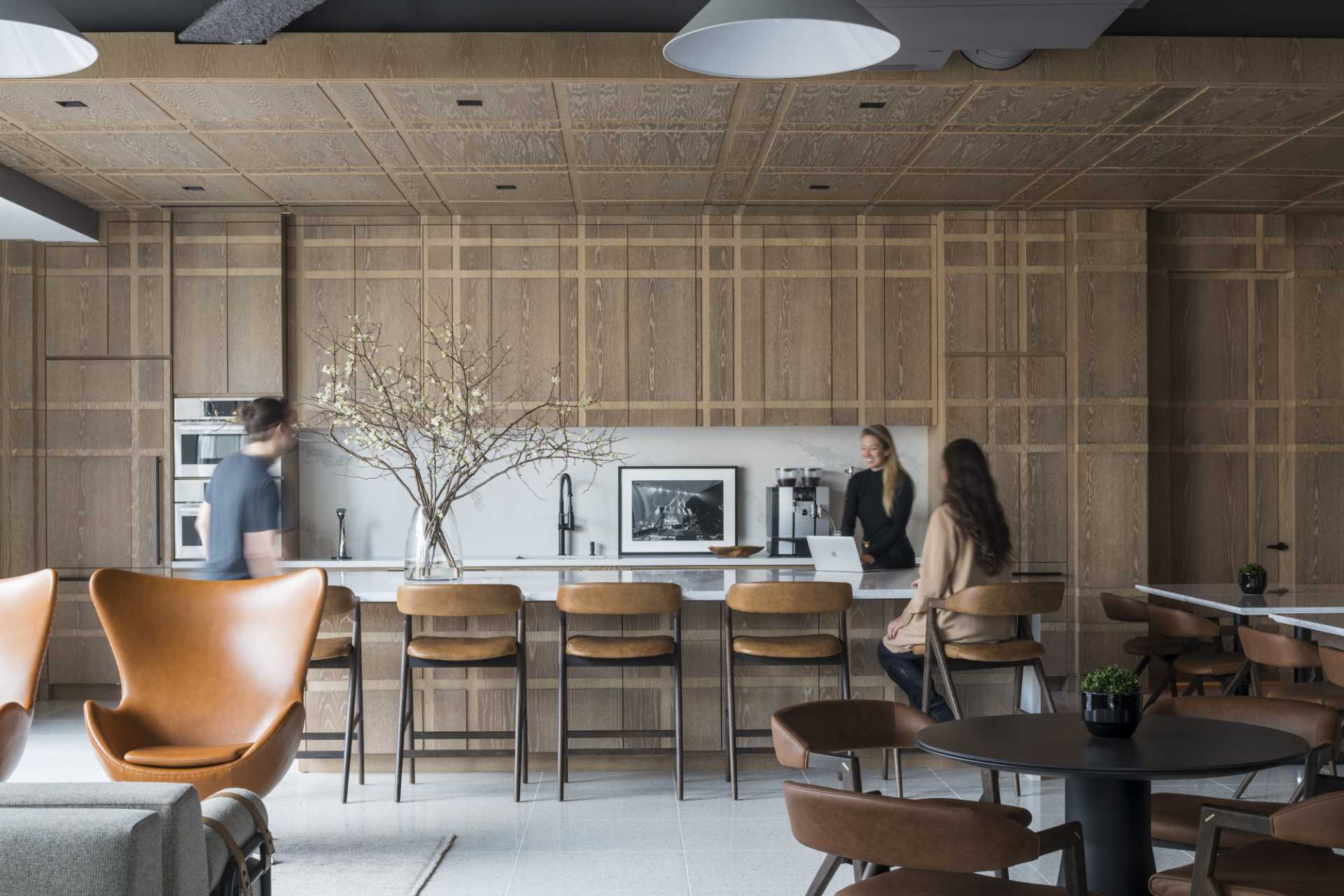 BHDM Design has recently completed a workplace in New York for private equity consulting firm Accordion, whose interior was inspired by motifs of menswear fabrics.
An interesting design element in the workplace is the kitchen, which includes a unique plaid design.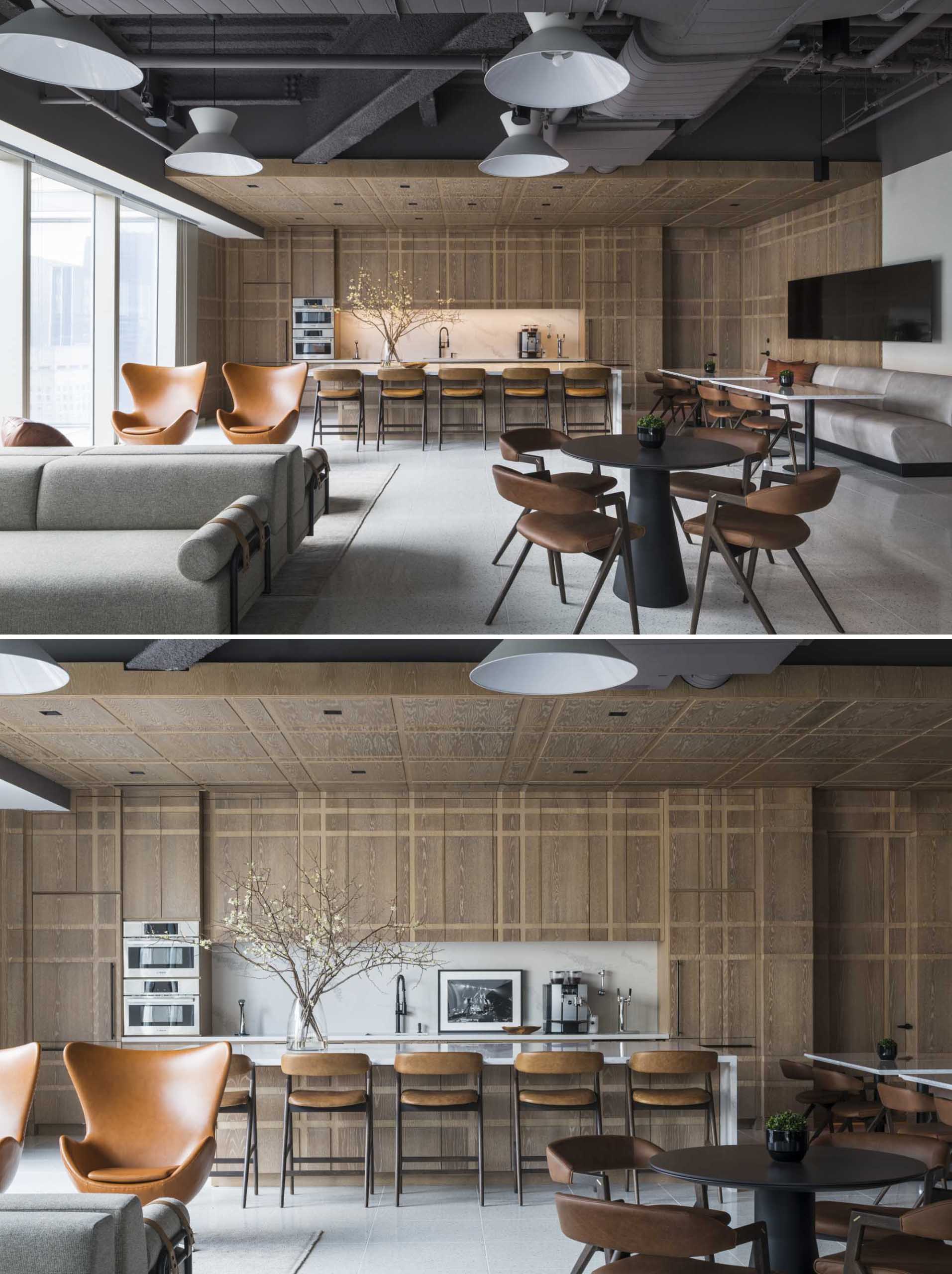 The plaid wood-clad kitchen was conceived as a pochéd white oak bookend, with wood covering all cabinets, appliances, doors, and the island.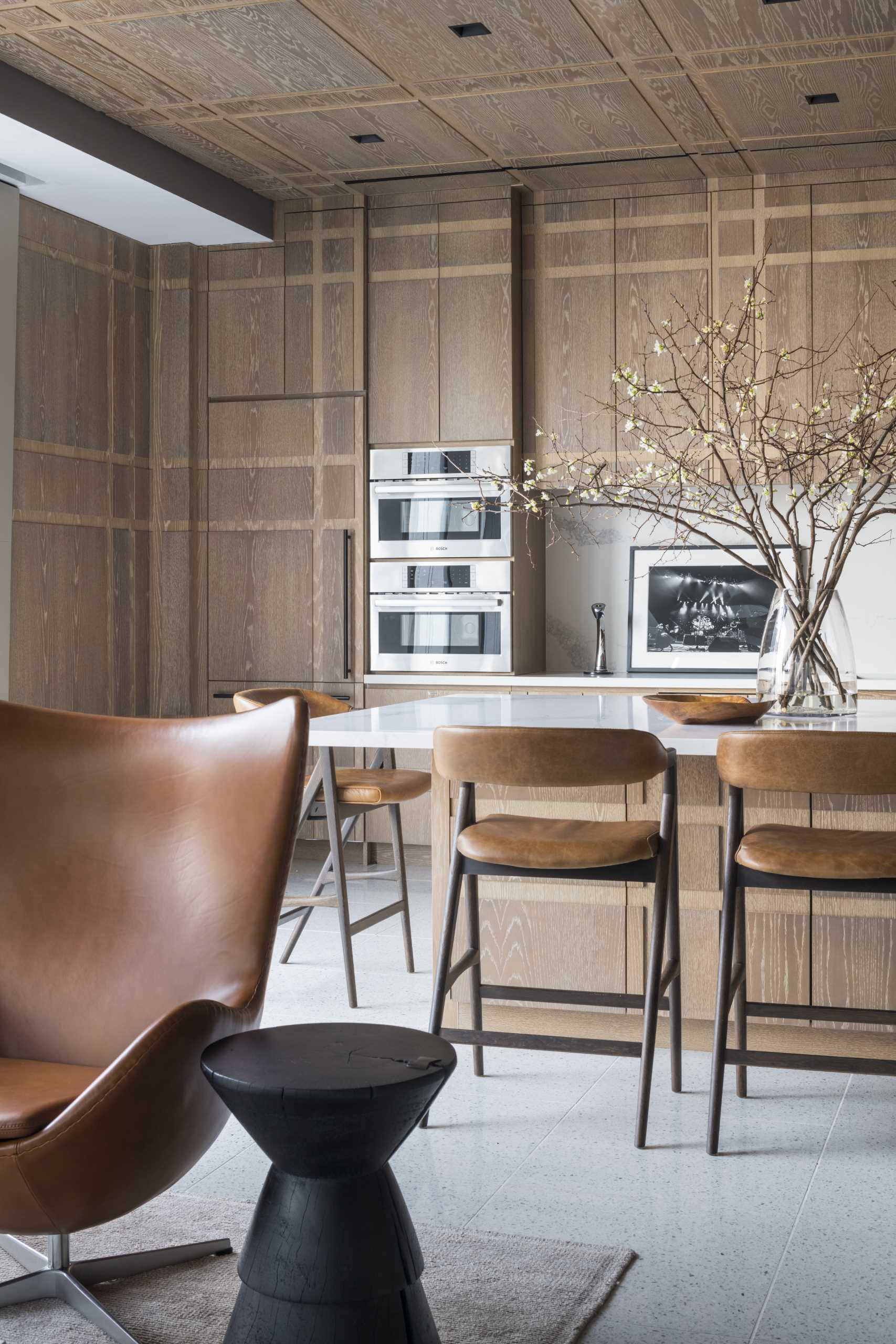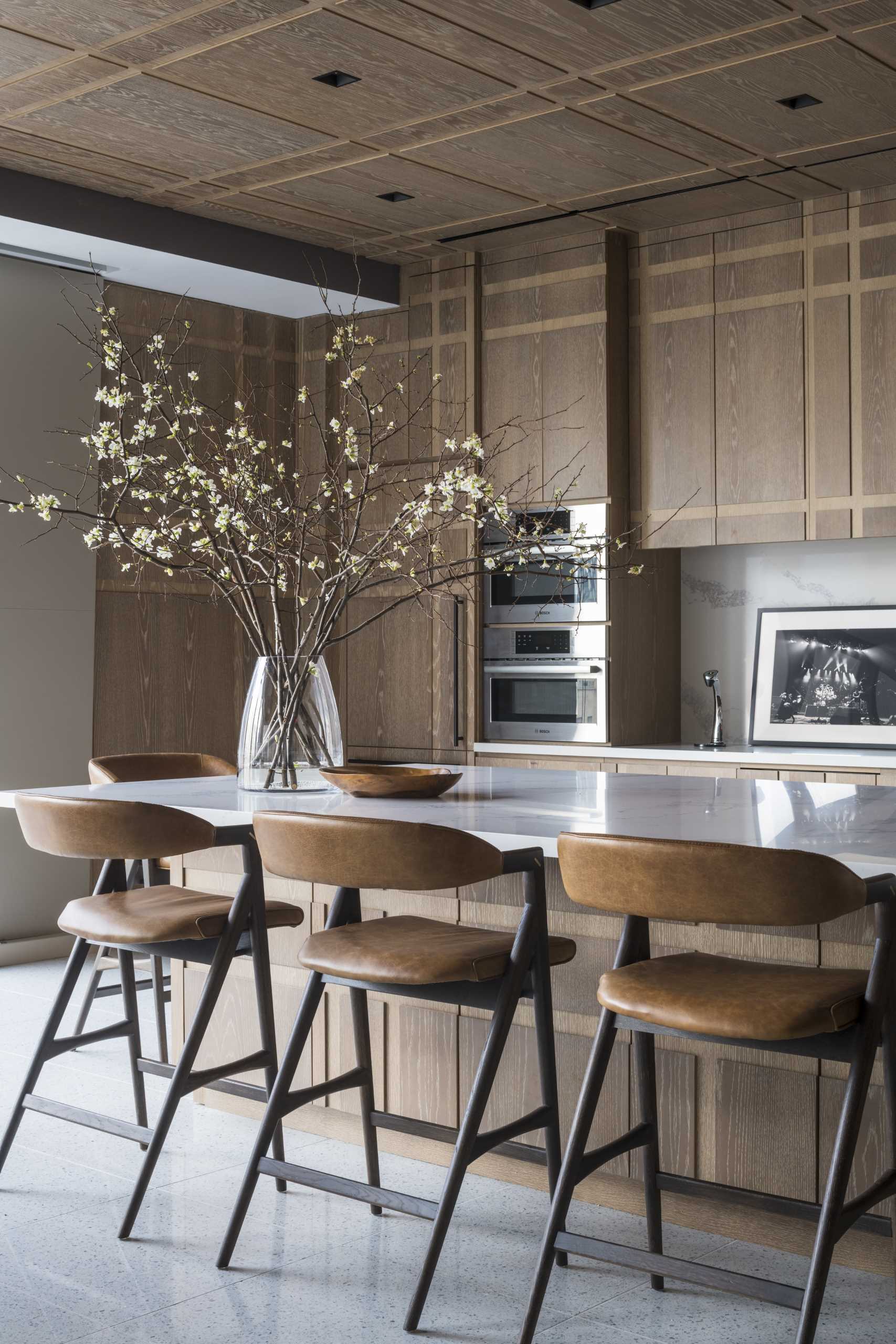 The kitchen opens into a casual gathering space, also called the Clubhouse, with tables and chairs, banquette seating, and lounge areas by the floor-to-ceiling windows.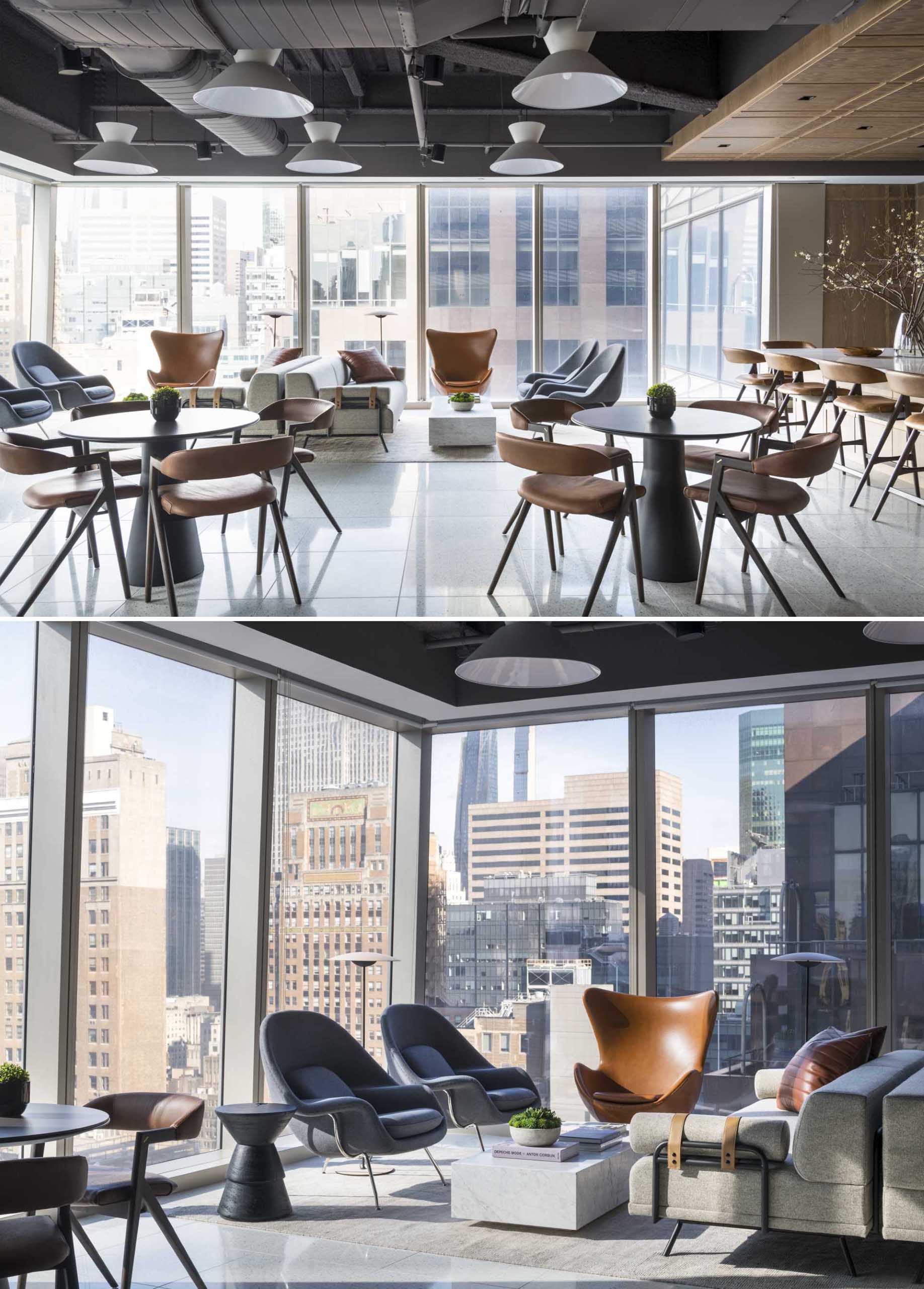 A conference room also shows a plaid oak wood wall behind the screens, while outside, there's a collection of wall-mounted books with their pages folded to make an art display. Overhead, acoustic felt by Designtex has been installed in a crisscrossed pattern that complements the plaid design.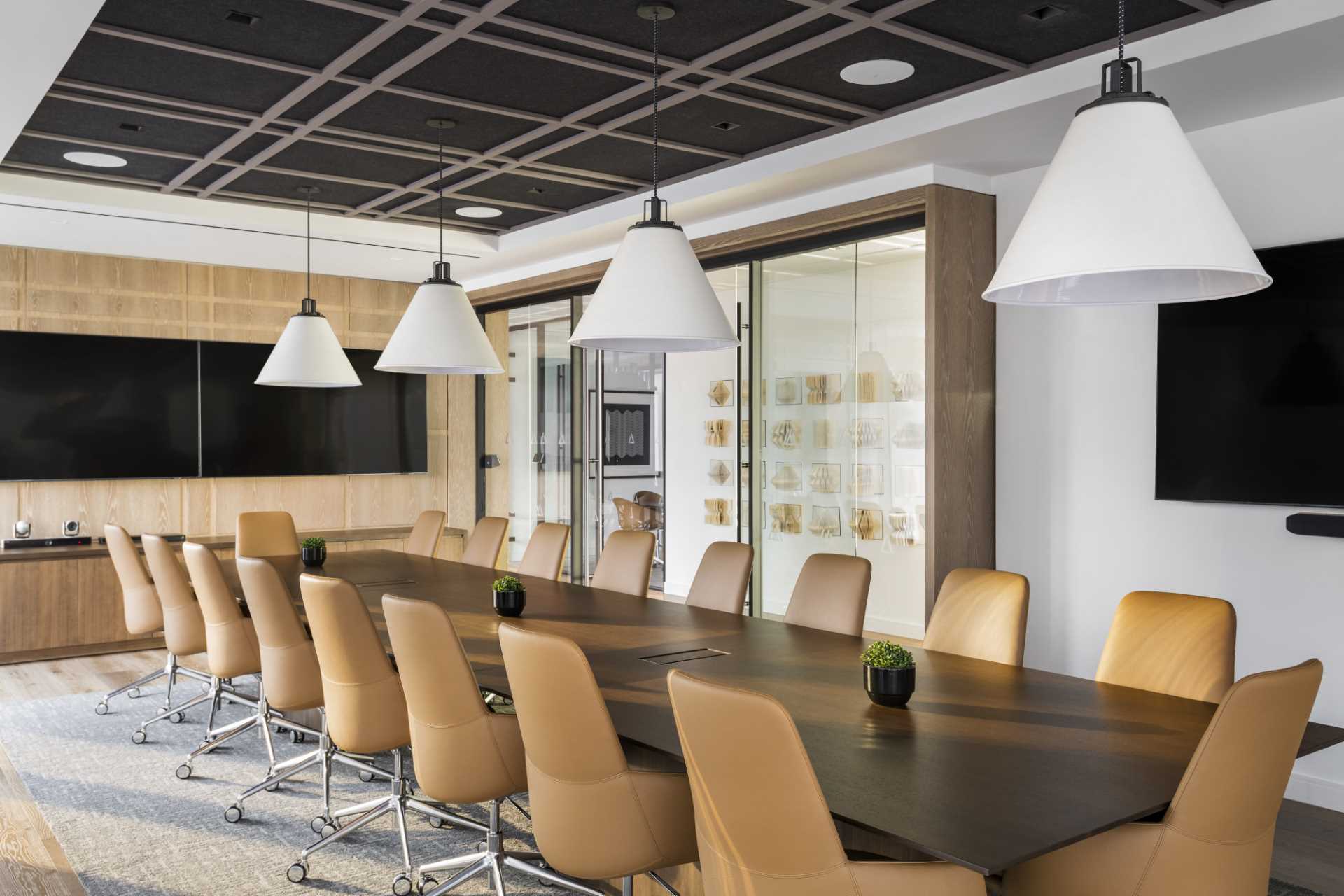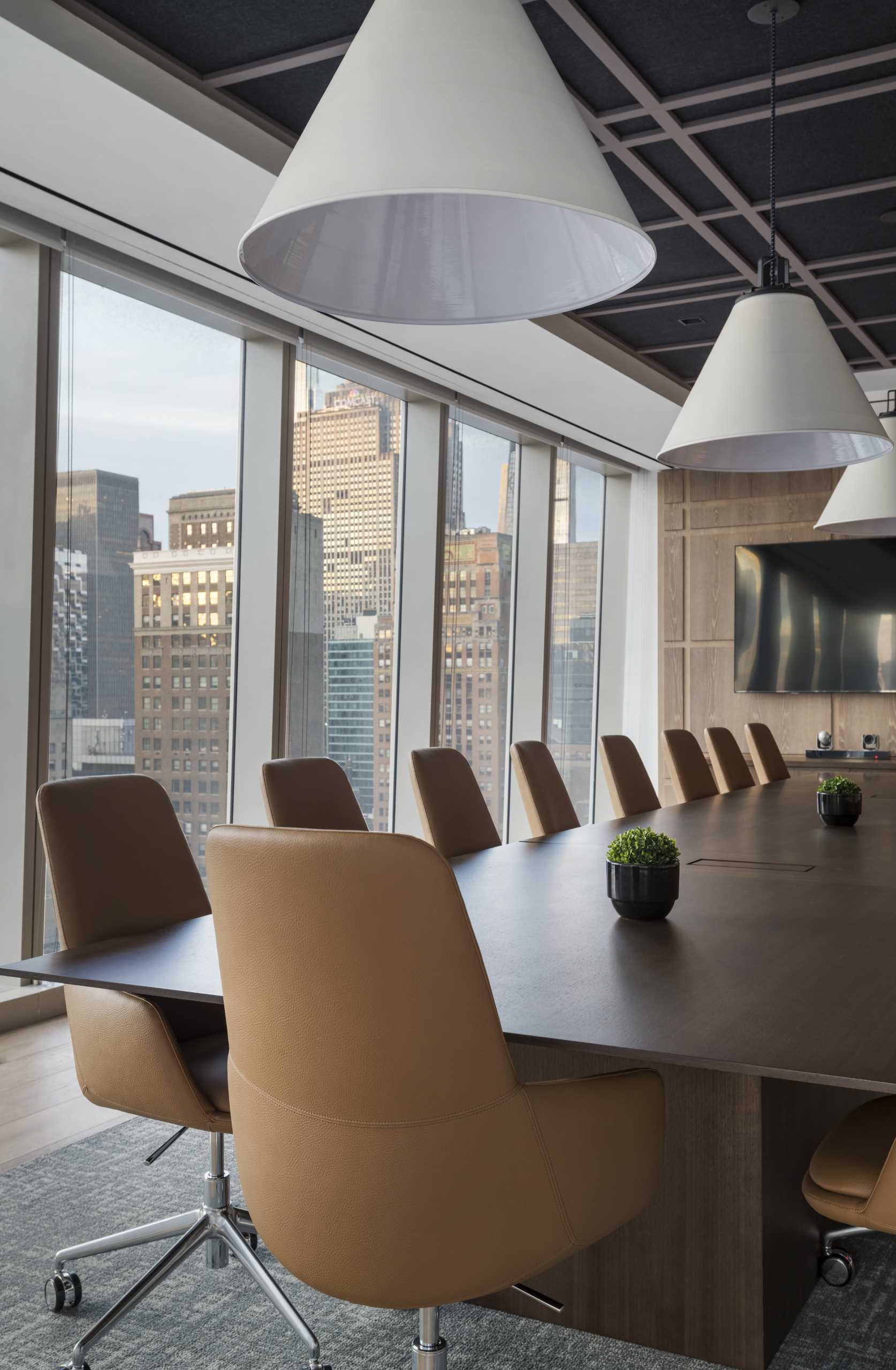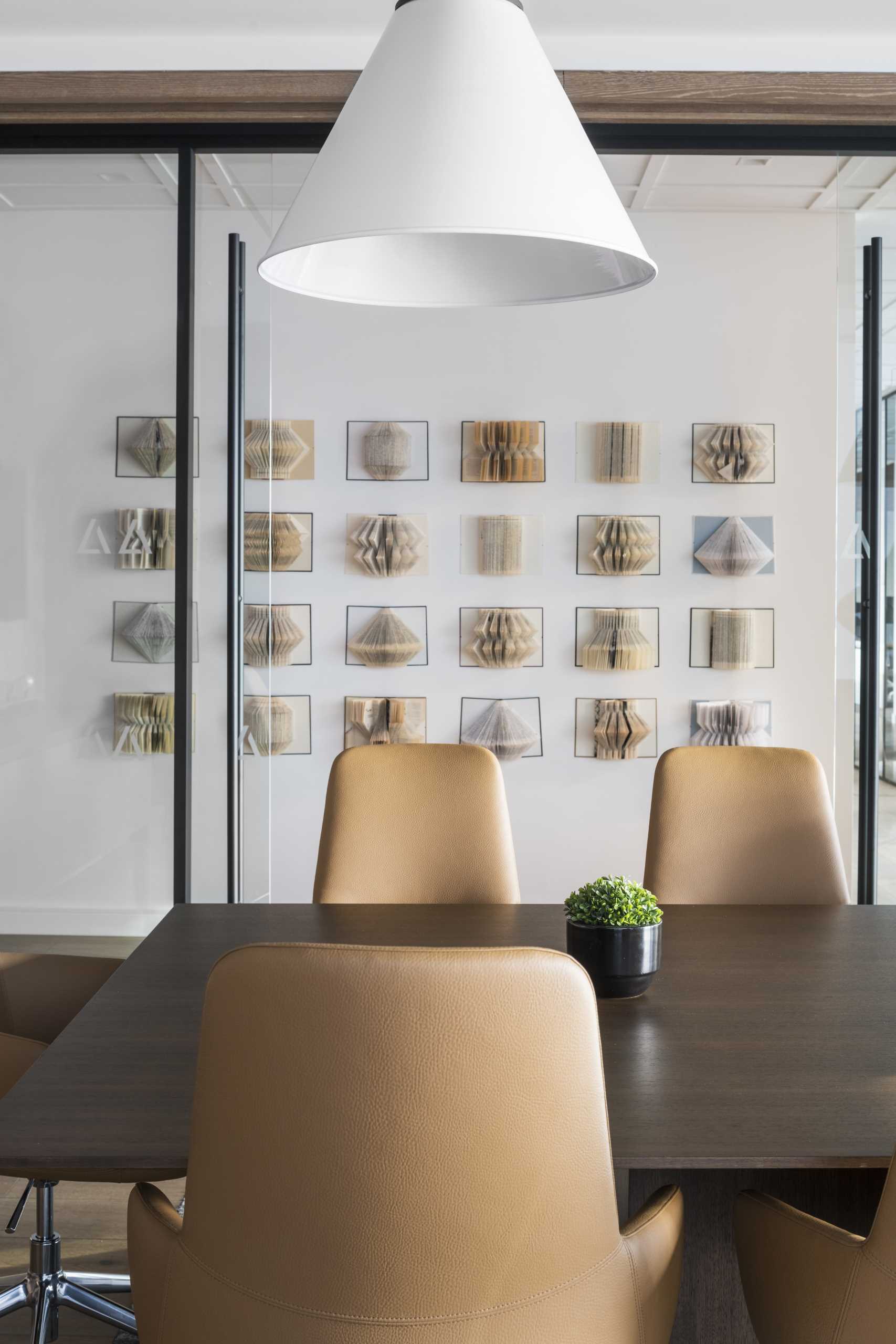 Let's take a look at some of the other areas in the office…
Upon entrance, guests are greeted by a warm wood and white palette, while a custom desk and logo wall anchor the seating area, with handmade "accordion" artwork and furniture by Restoration Hardware, Jaipur, Neuvo, and Ethan Allen.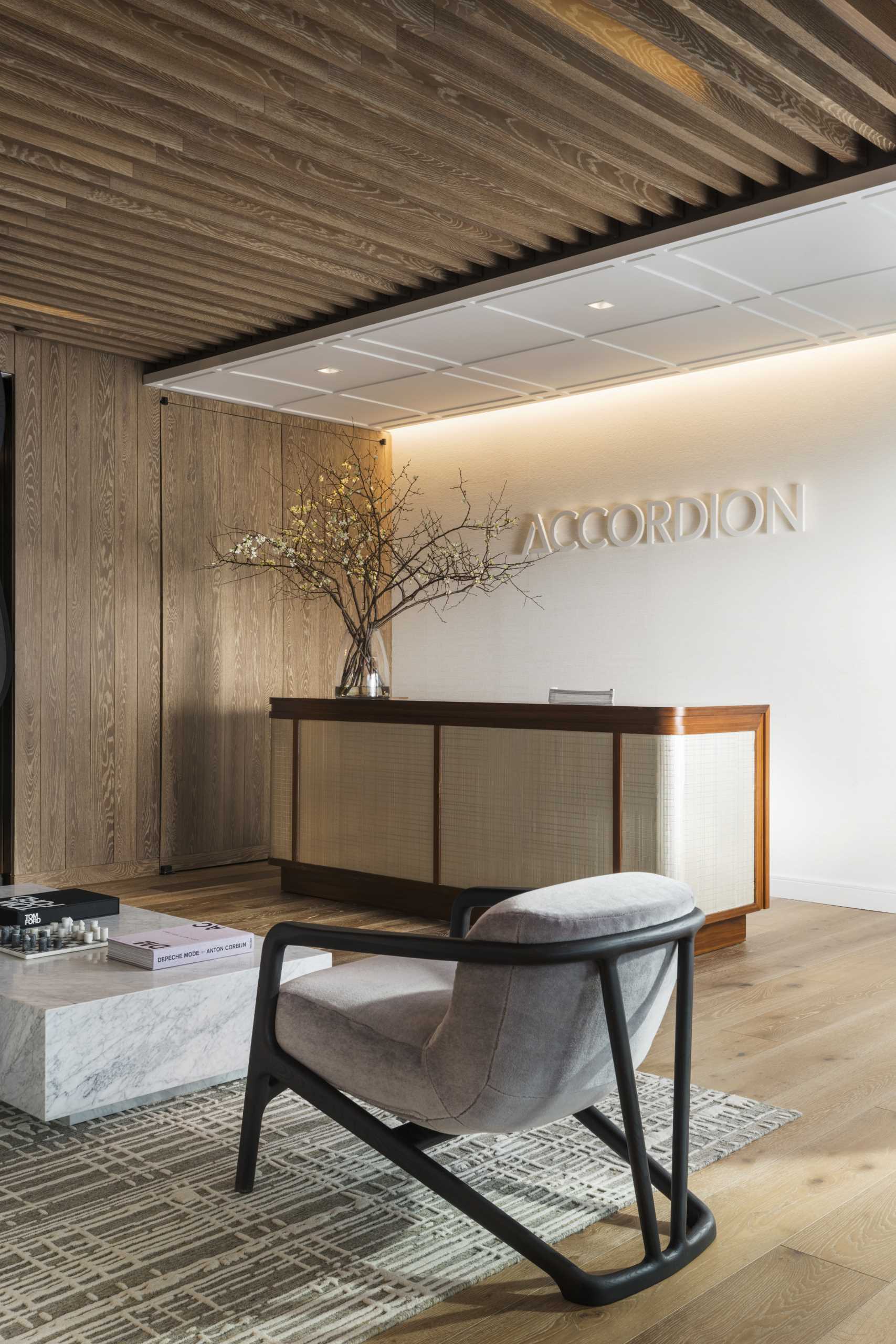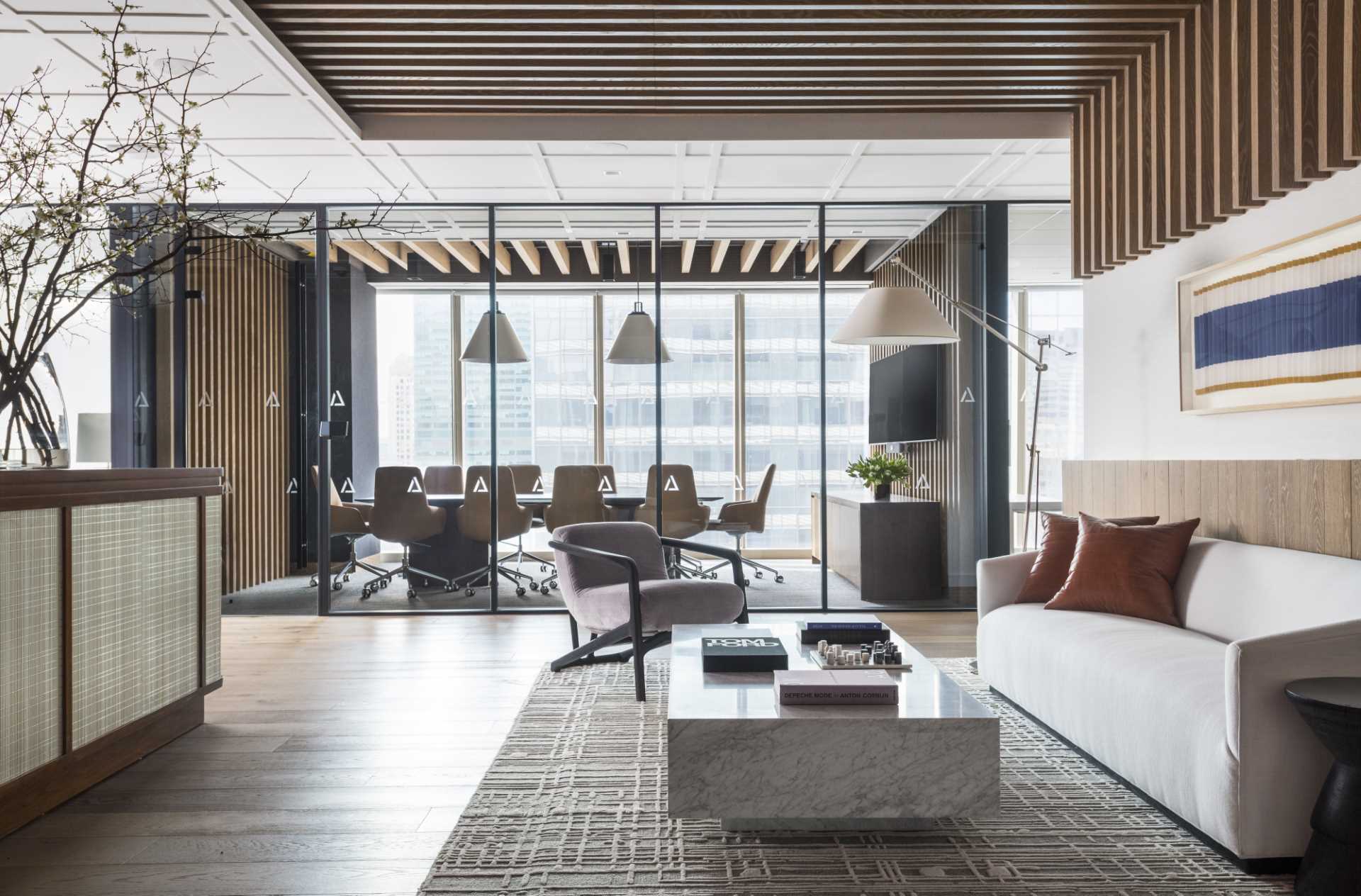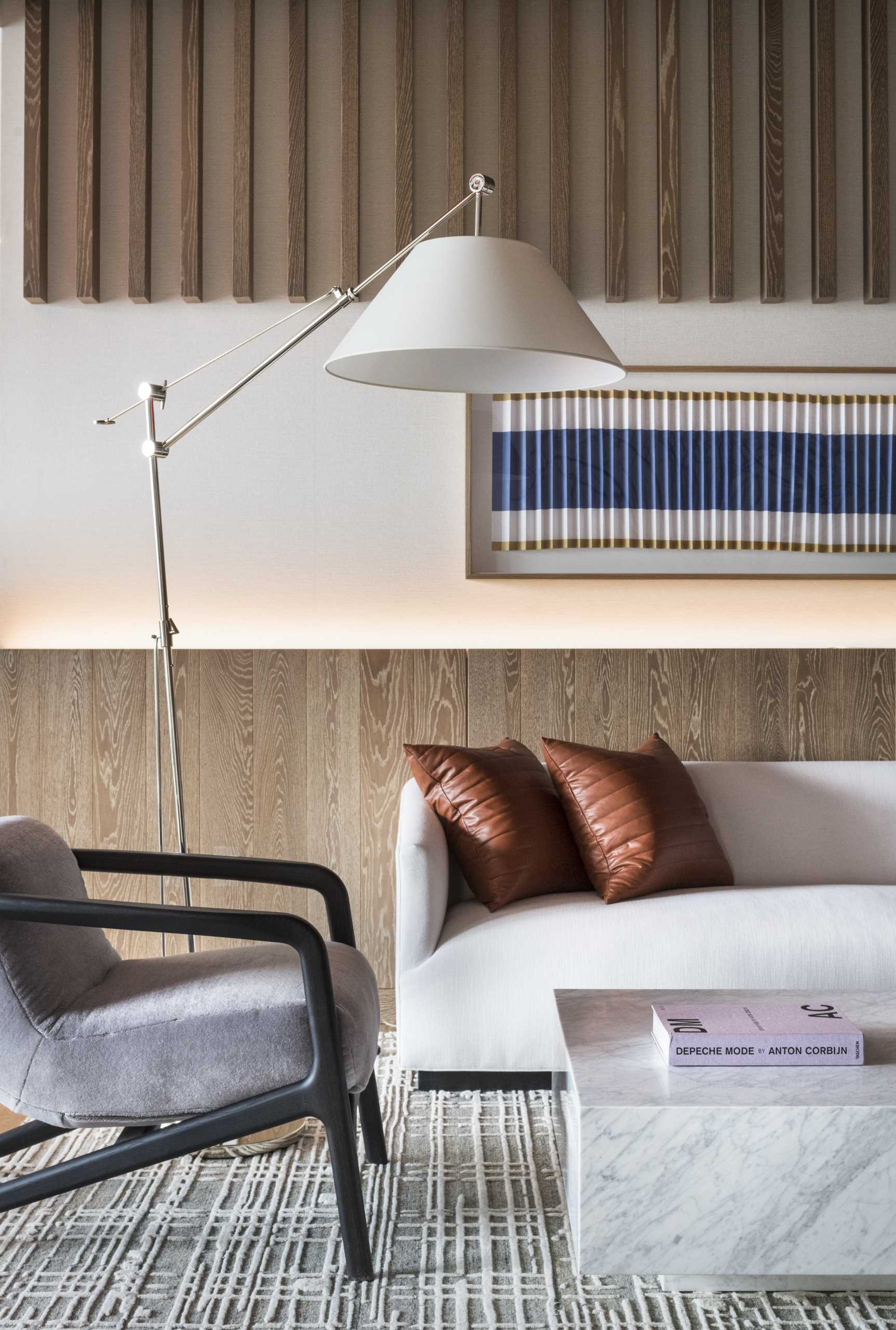 Various music-inspired artwork of cassette tapes and a boombox can be found in the open hallway and individual offices.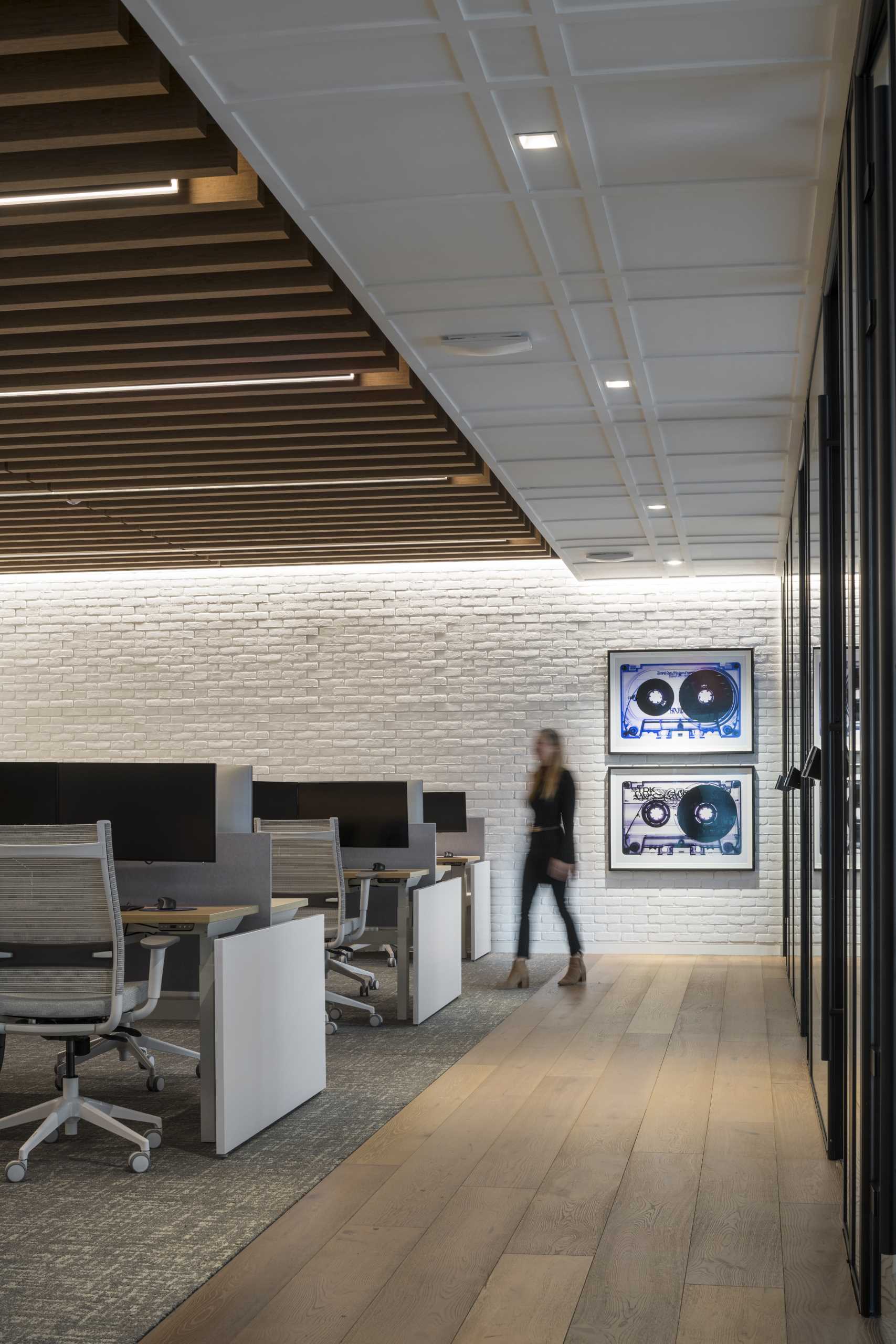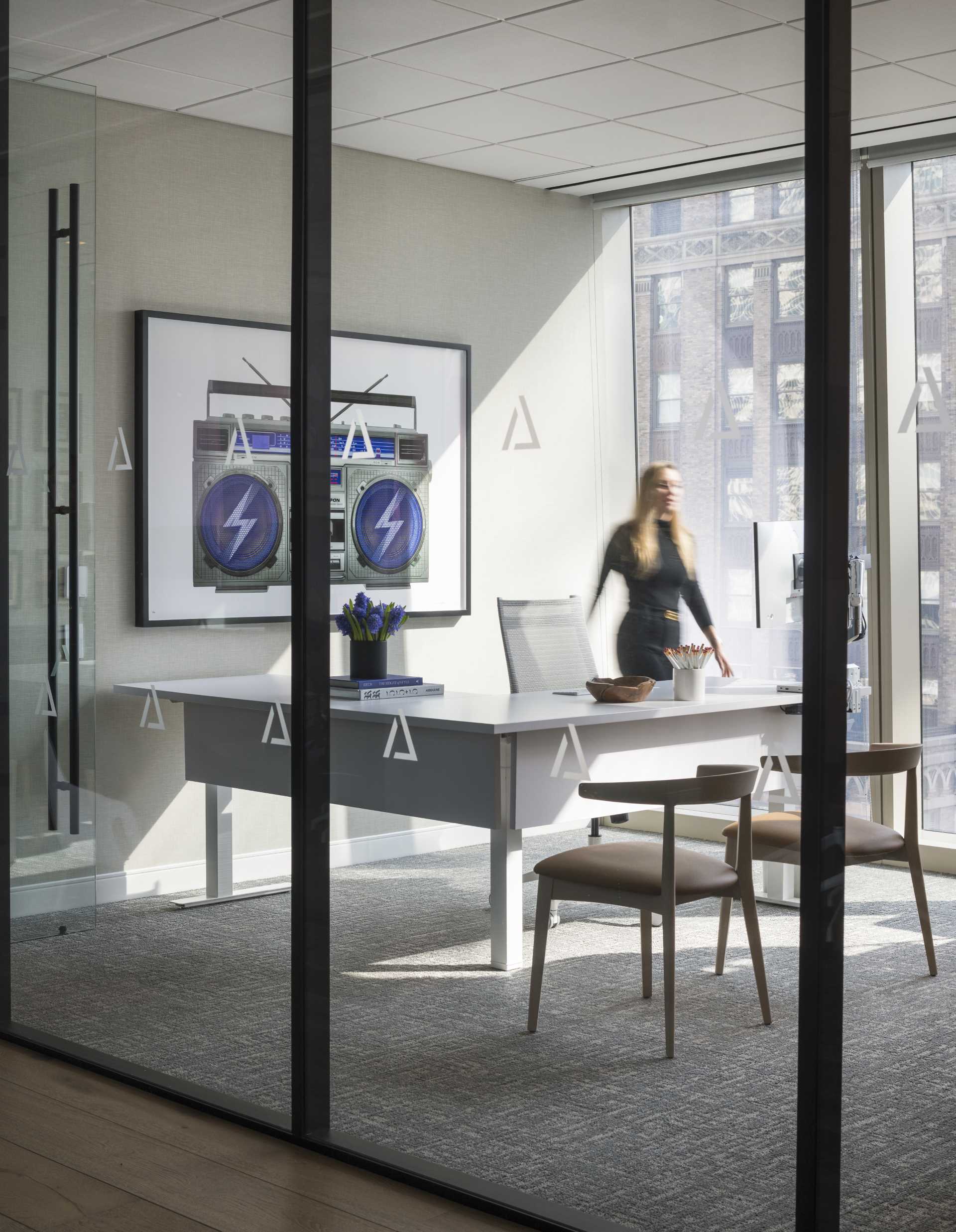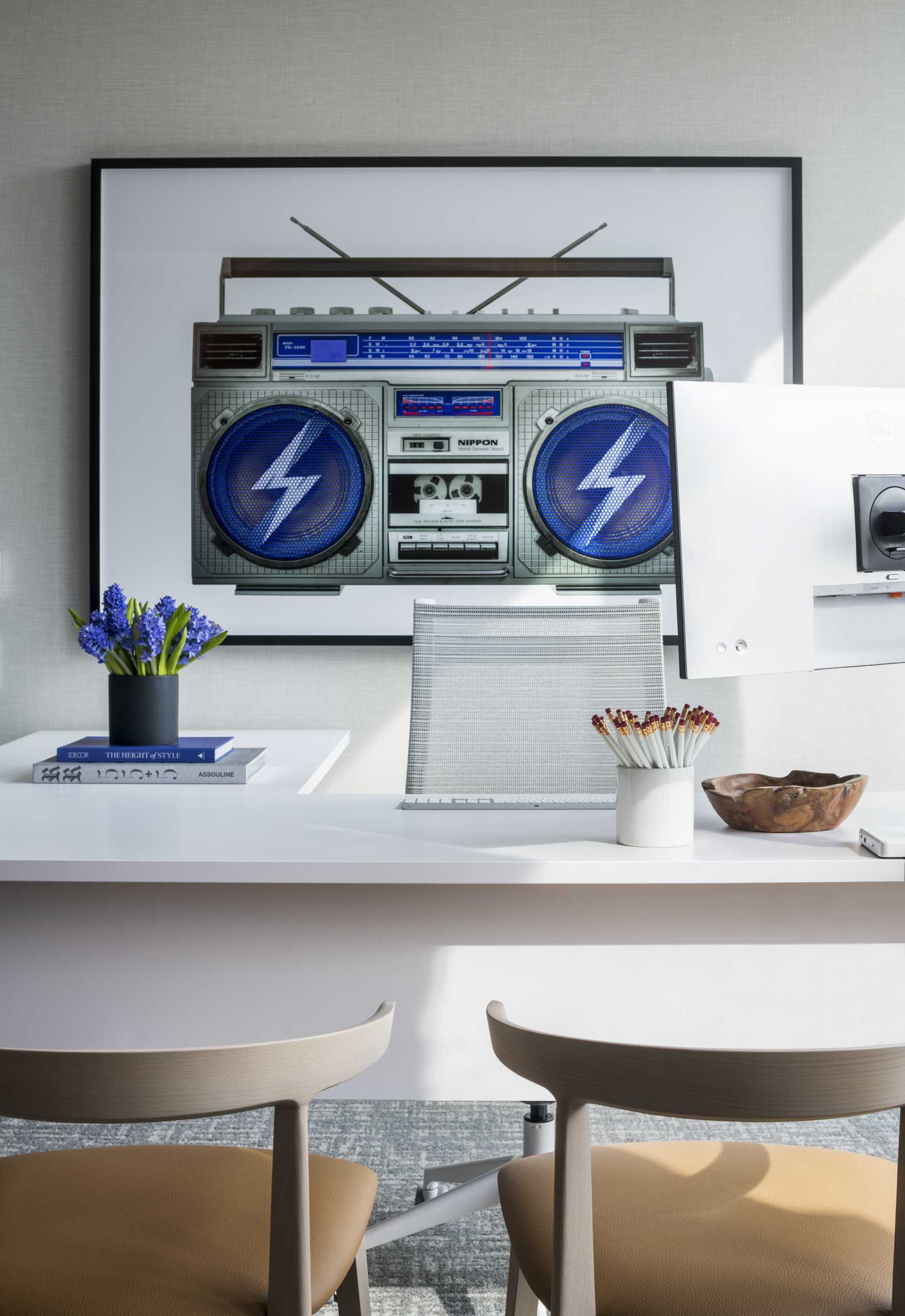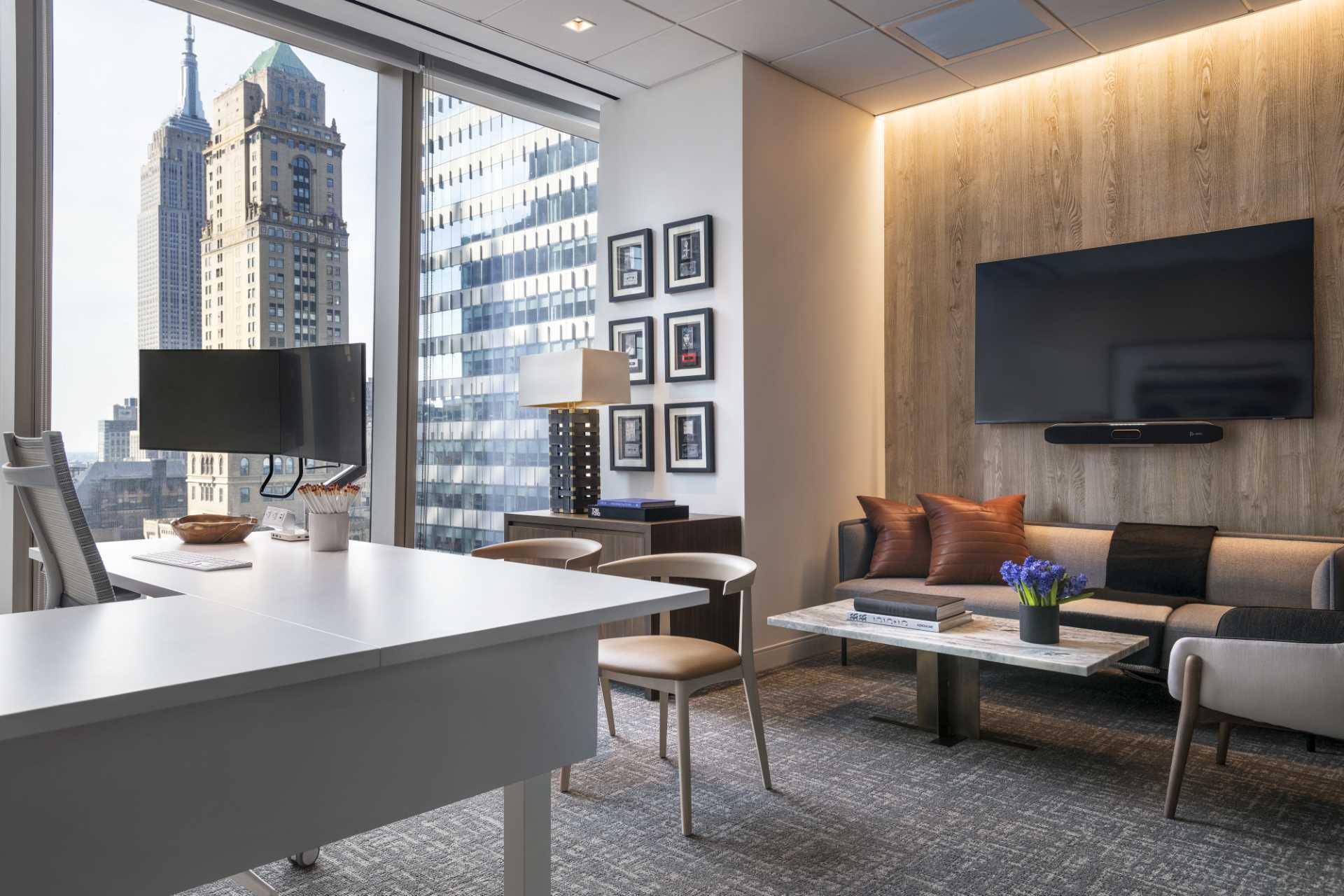 A secondary conference room has a wood slat wall and ceiling, which also meets with another part of the ceiling that's strapped with a white plaid pattern.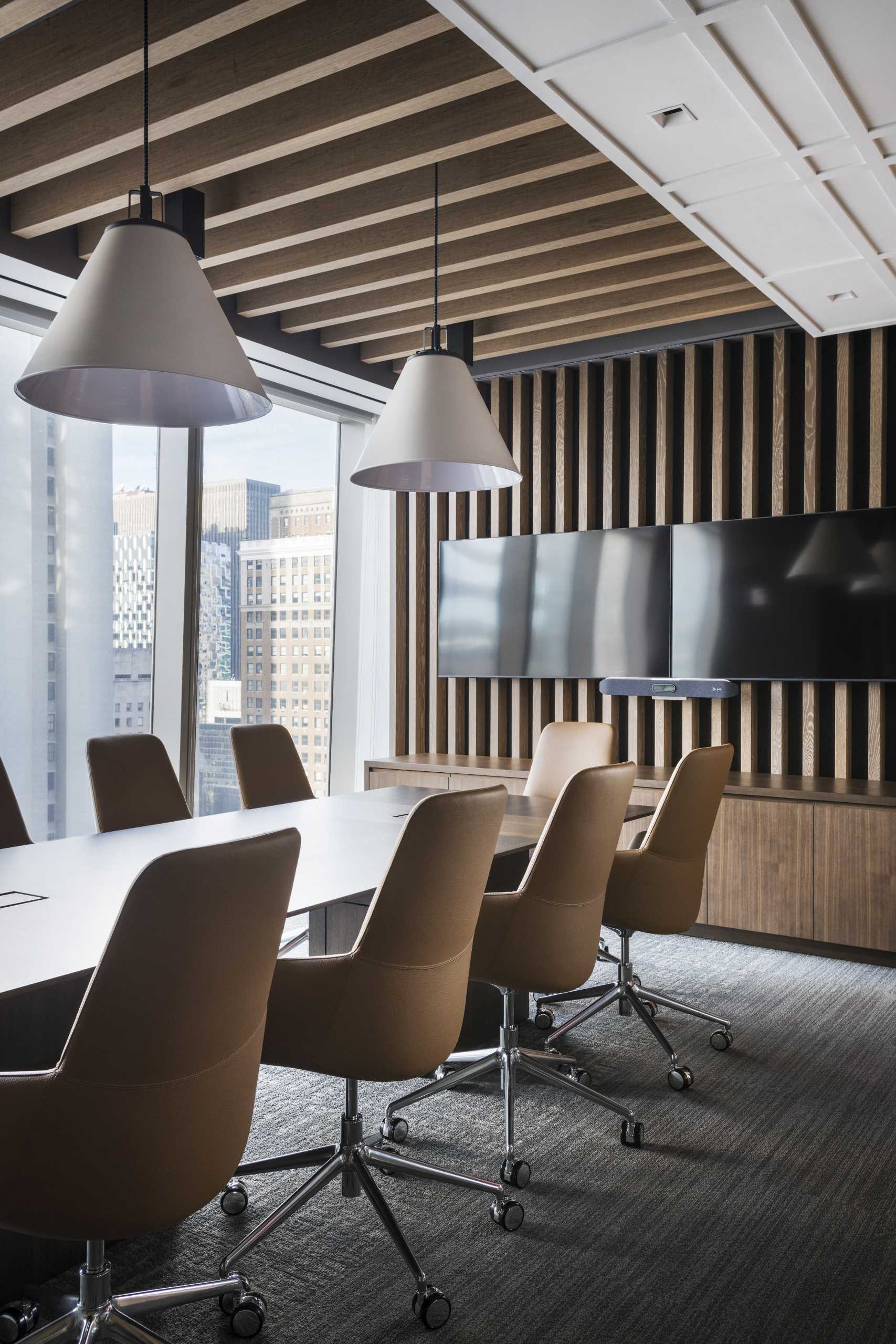 Photography by Adam Macchia
Source: Contemporist