BOX arquitectos has completed the interiors of Think Health, a naturopathy clinic in Ponta Delgada, Portugal, that includes pastel green as a color feature.
The minimalist reception area is split into two spaces, the first includes a curved desk and wall shelf, and the second, which is in pastel green, is dedicated to a waiting area and office.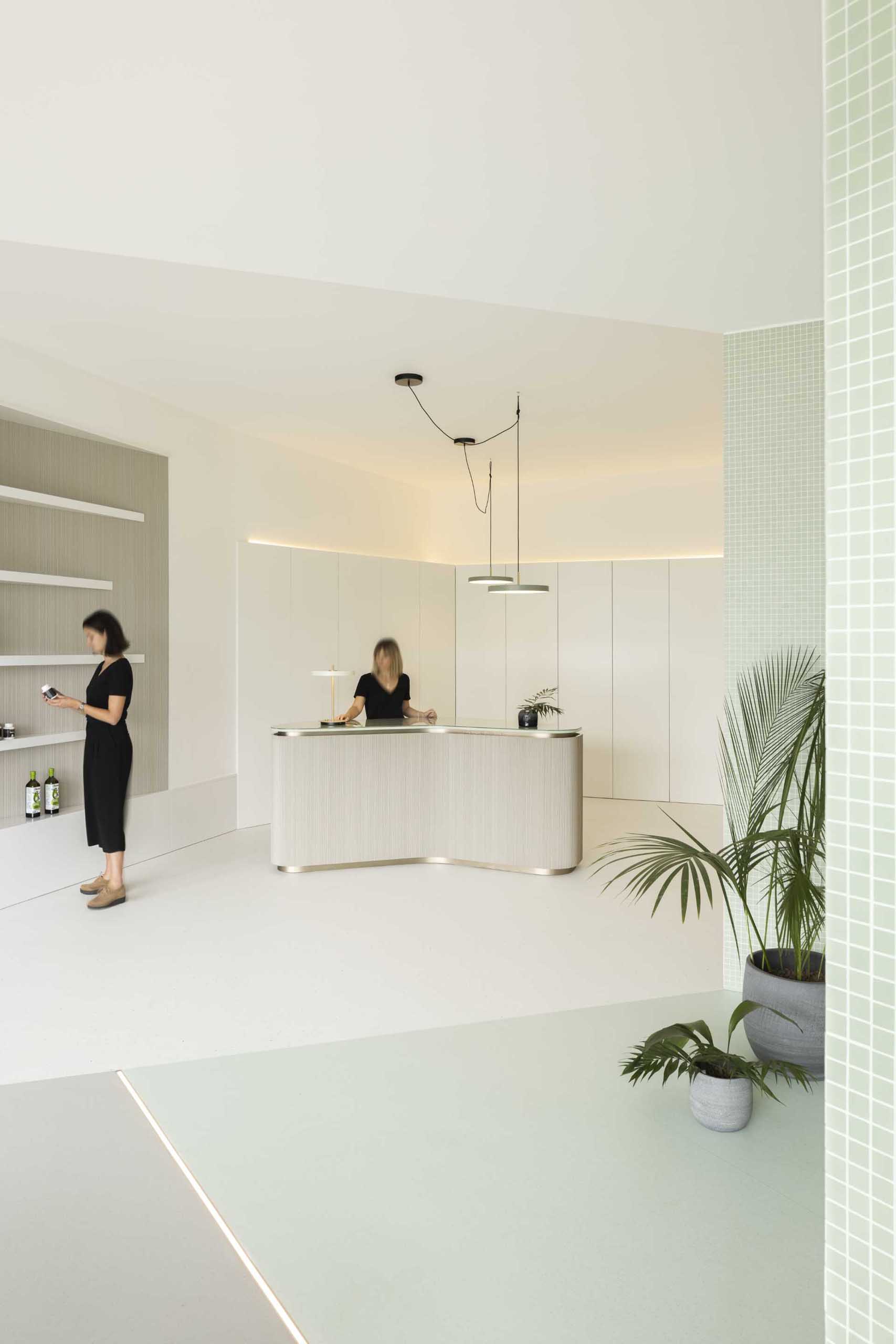 The colors and materials throughout the interior were chosen to inspire a peaceful and natural environment.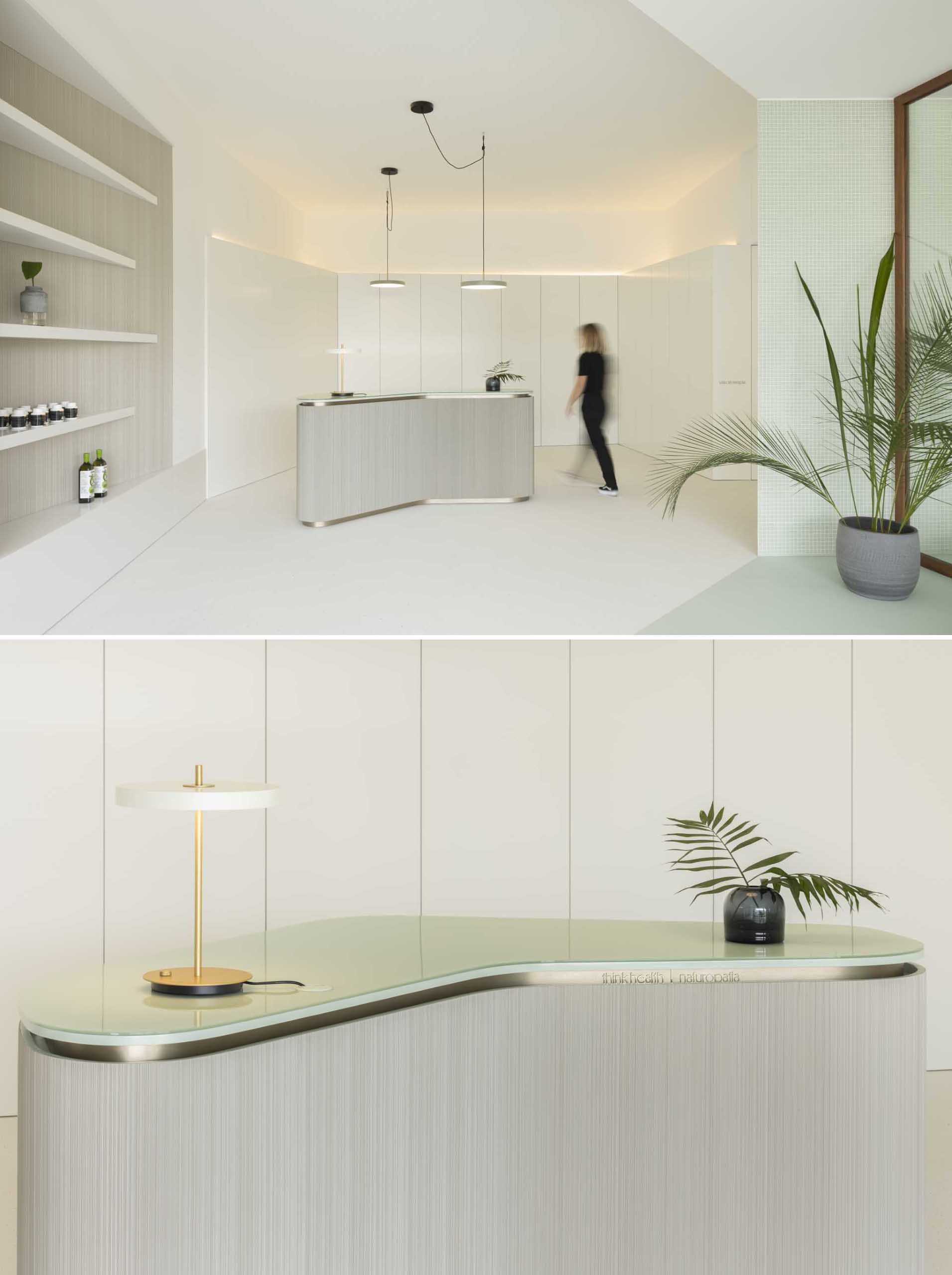 One of the walls in the reception area is dedicated to shelving, with minimalist white shelves in a triangular design that perfectly fit the angular space.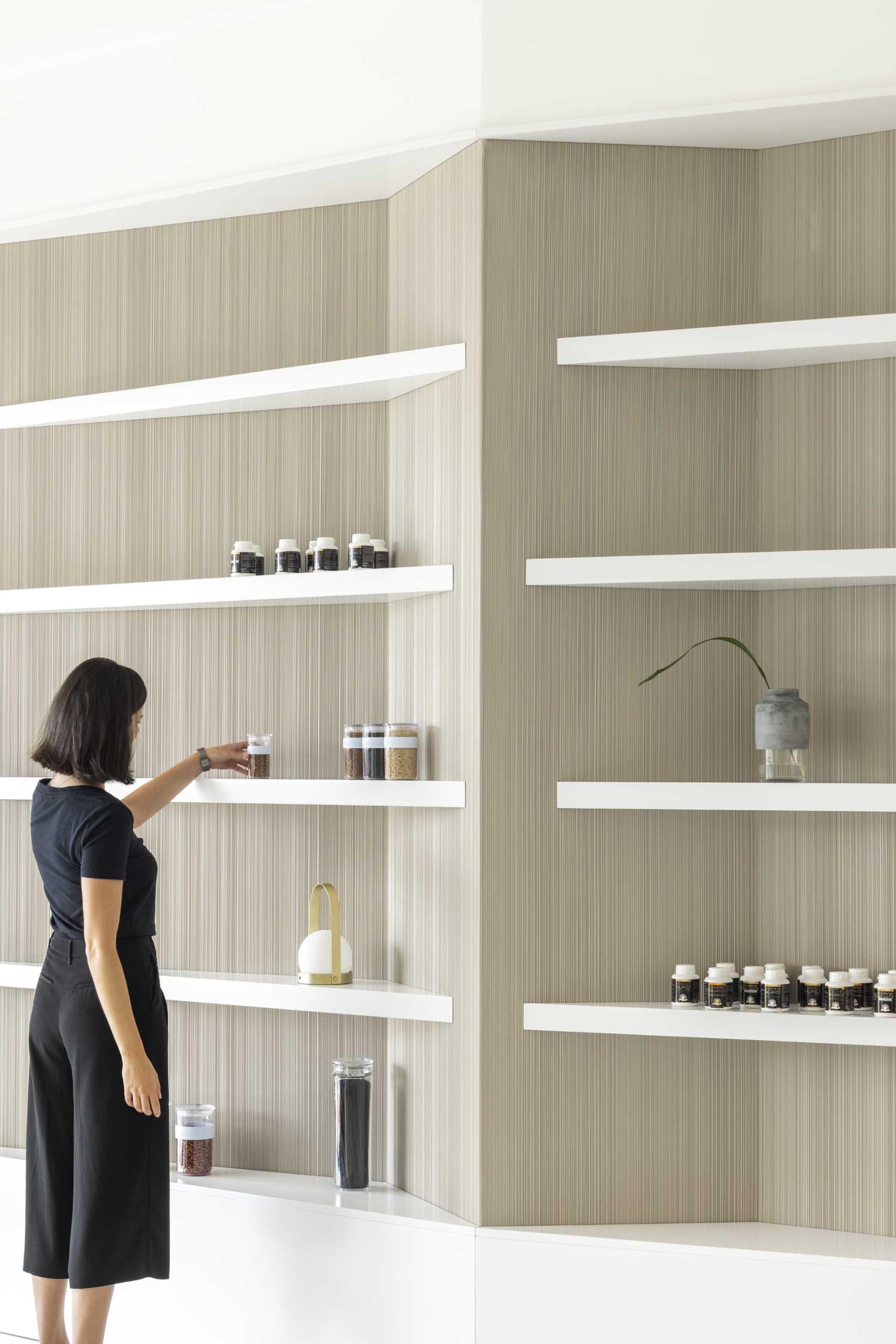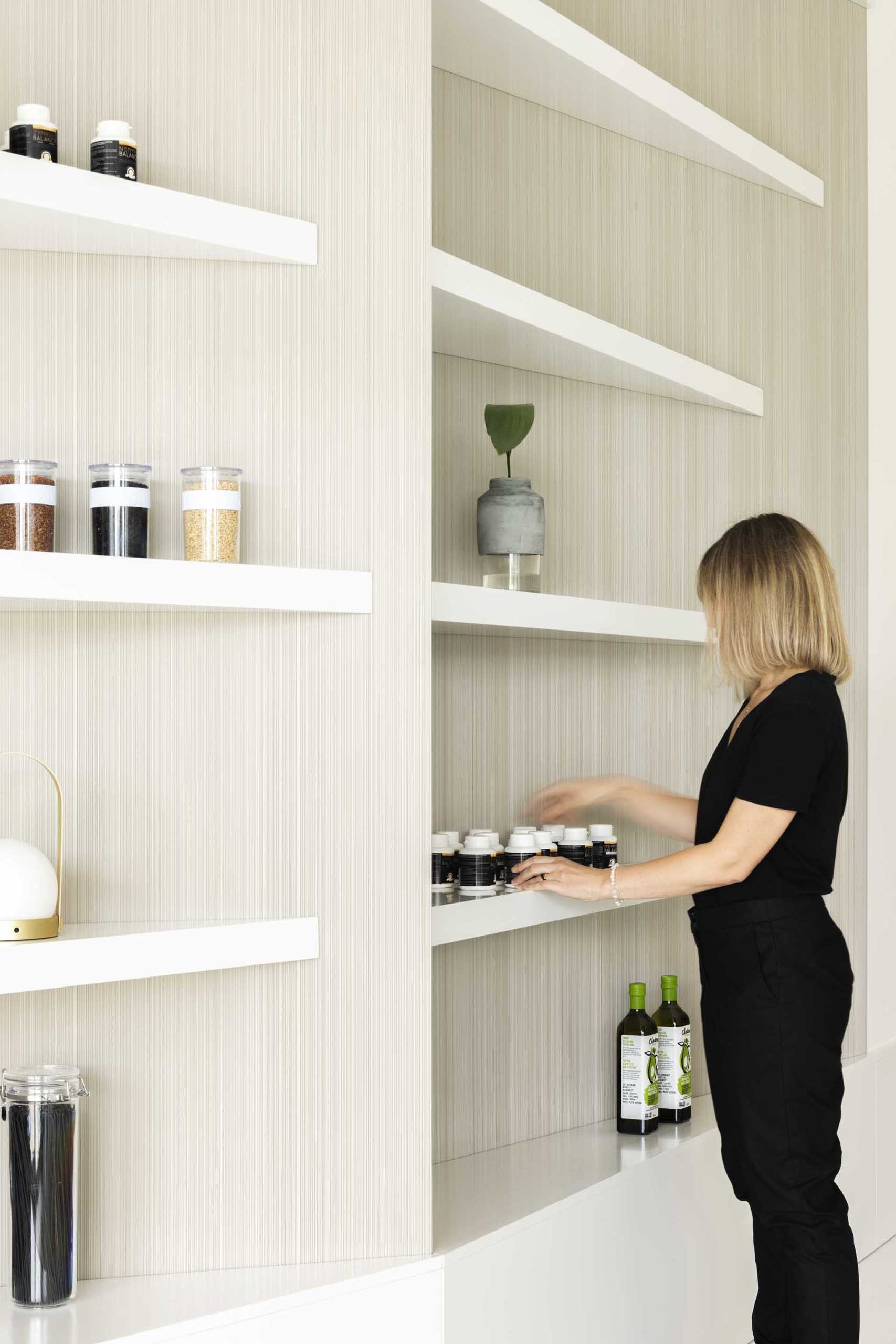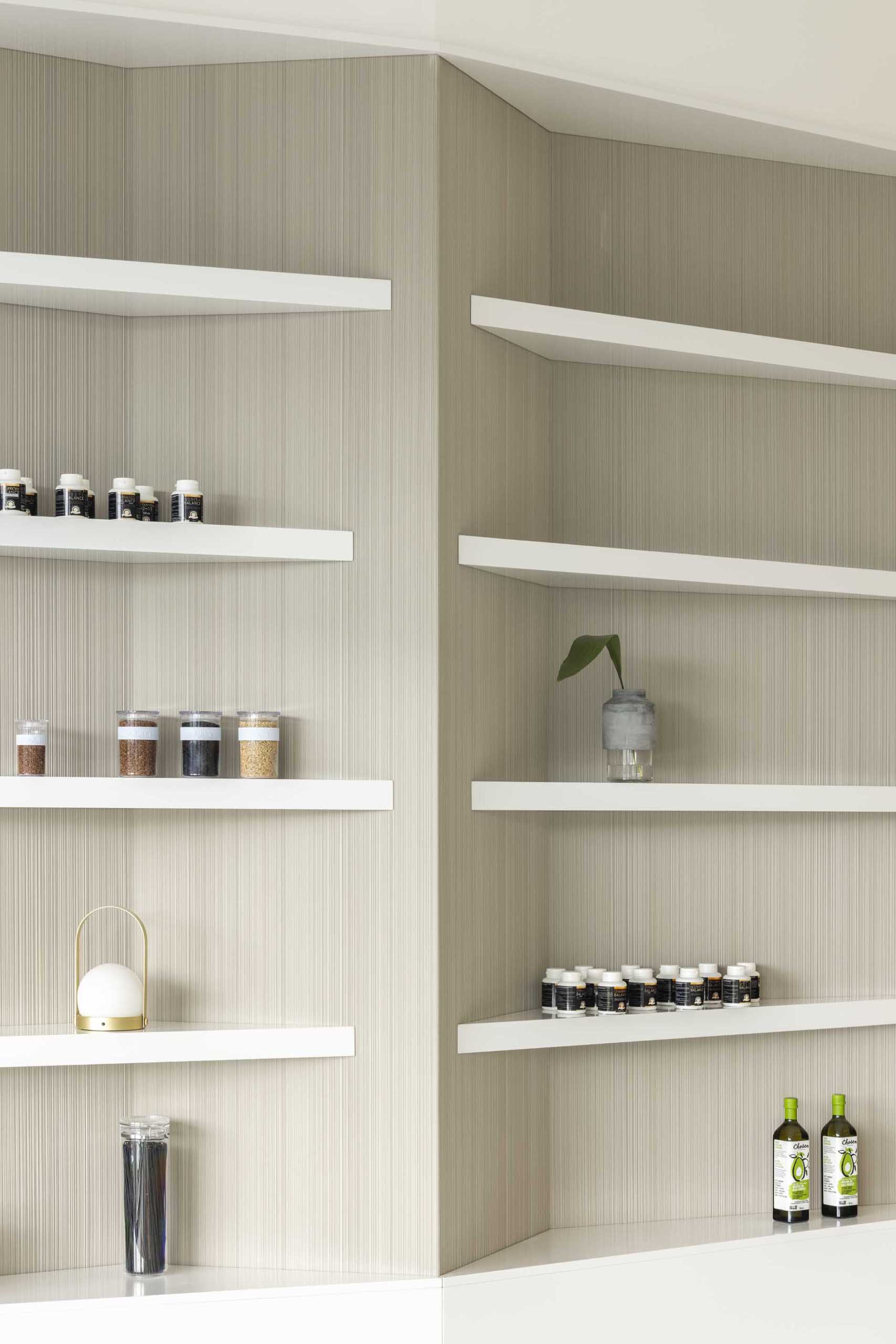 A line in the floor and the wall colors separate the open area. The reception area is in a neutral tone, while the waiting area and office are in pastel green.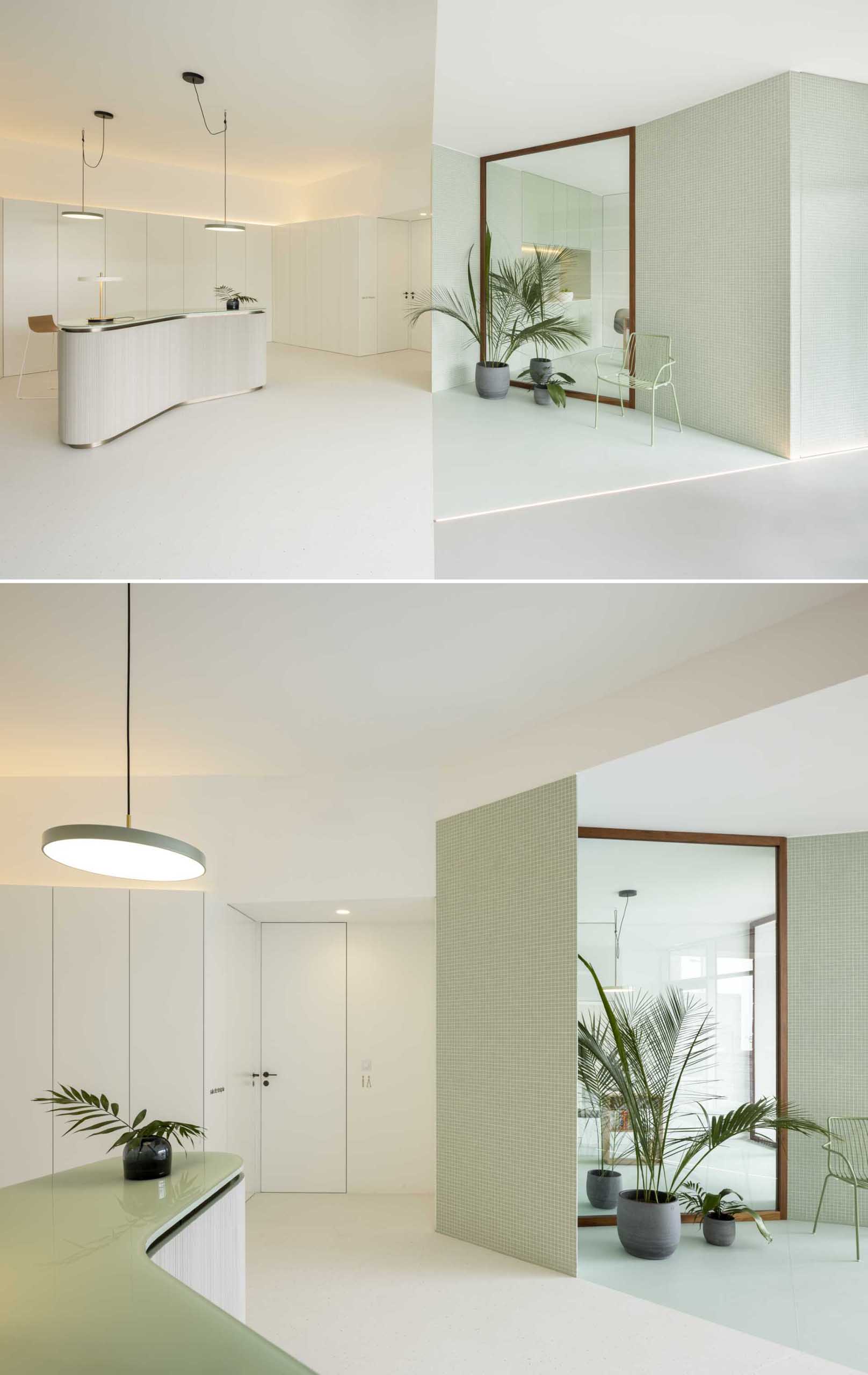 Small square pastel green tiles, as well as the flooring, define the area and are complemented by plants and matching furniture.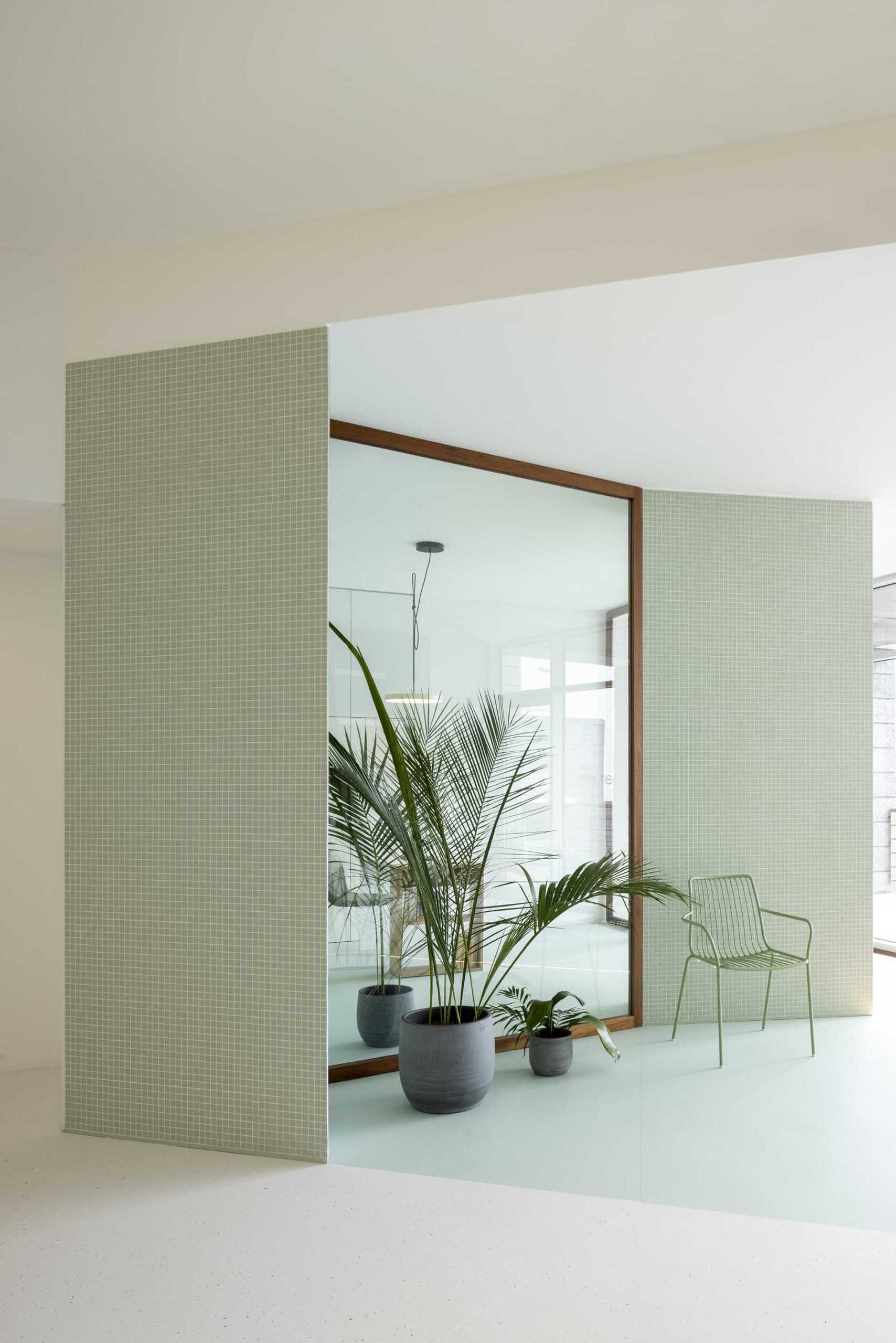 Wood-framed glass walls provide a glimpse into the office and allow the natural light to filter through.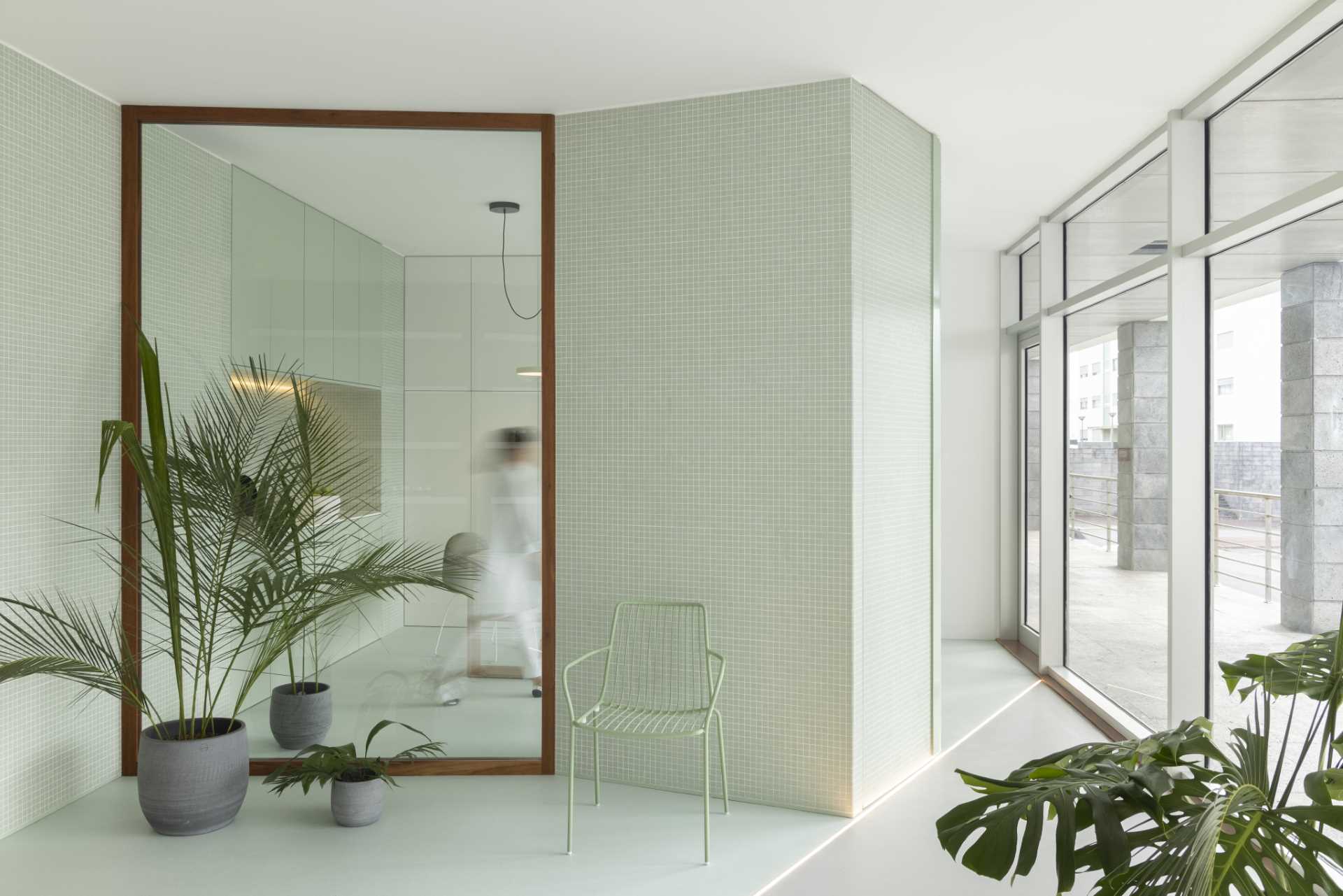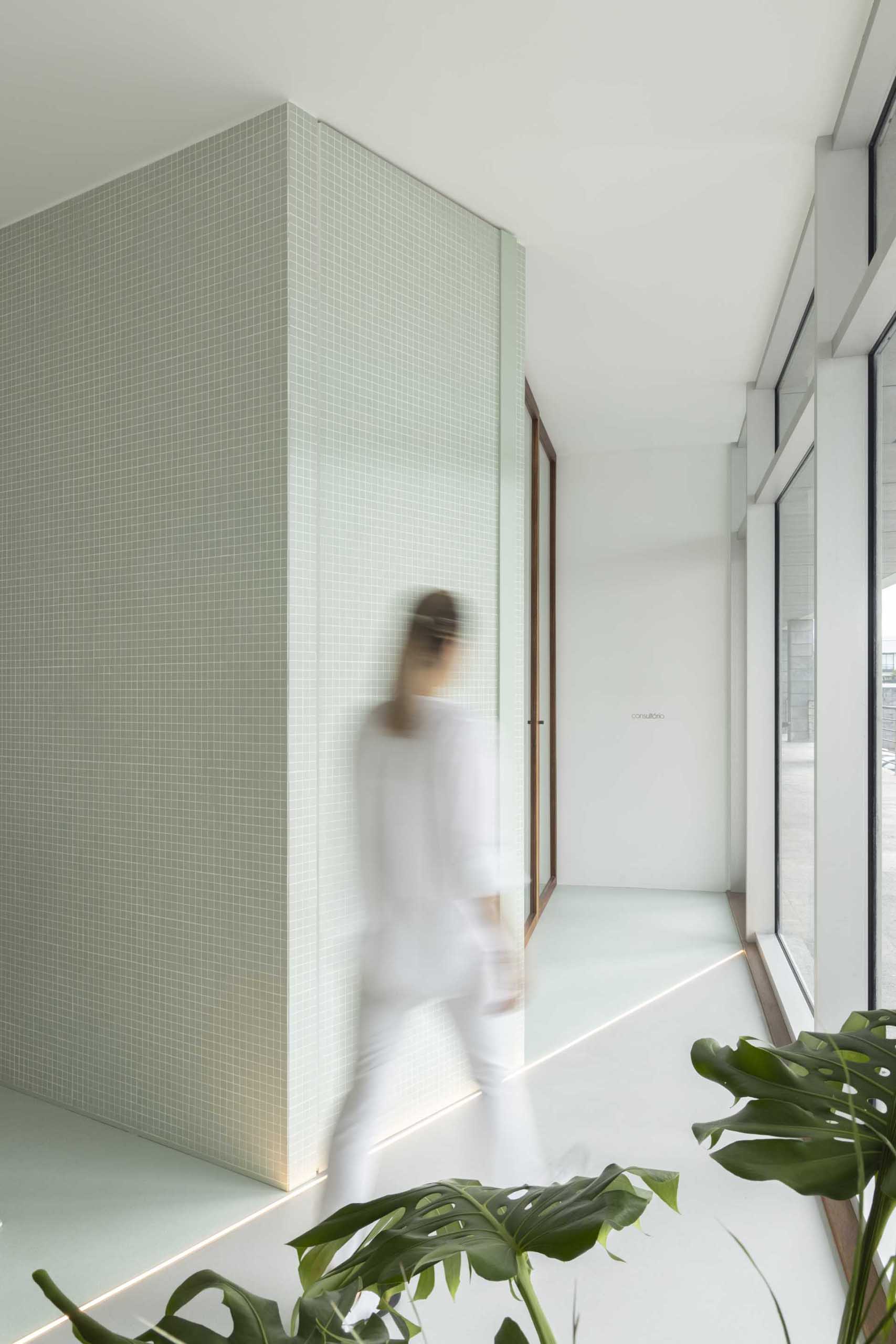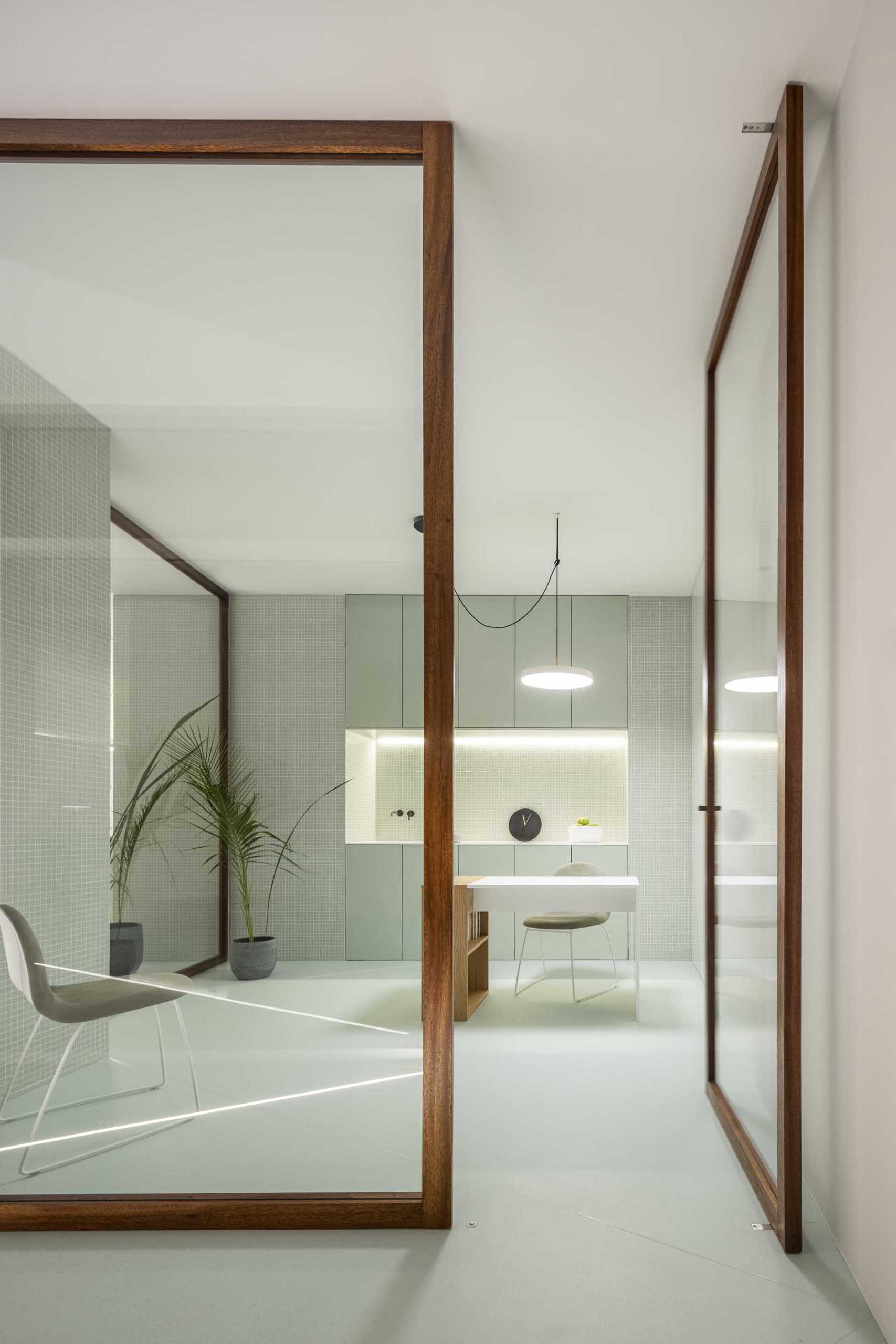 Inside the office, the back wall is dedicated to storage and includes a small counter area with a sink and a tiled backsplash.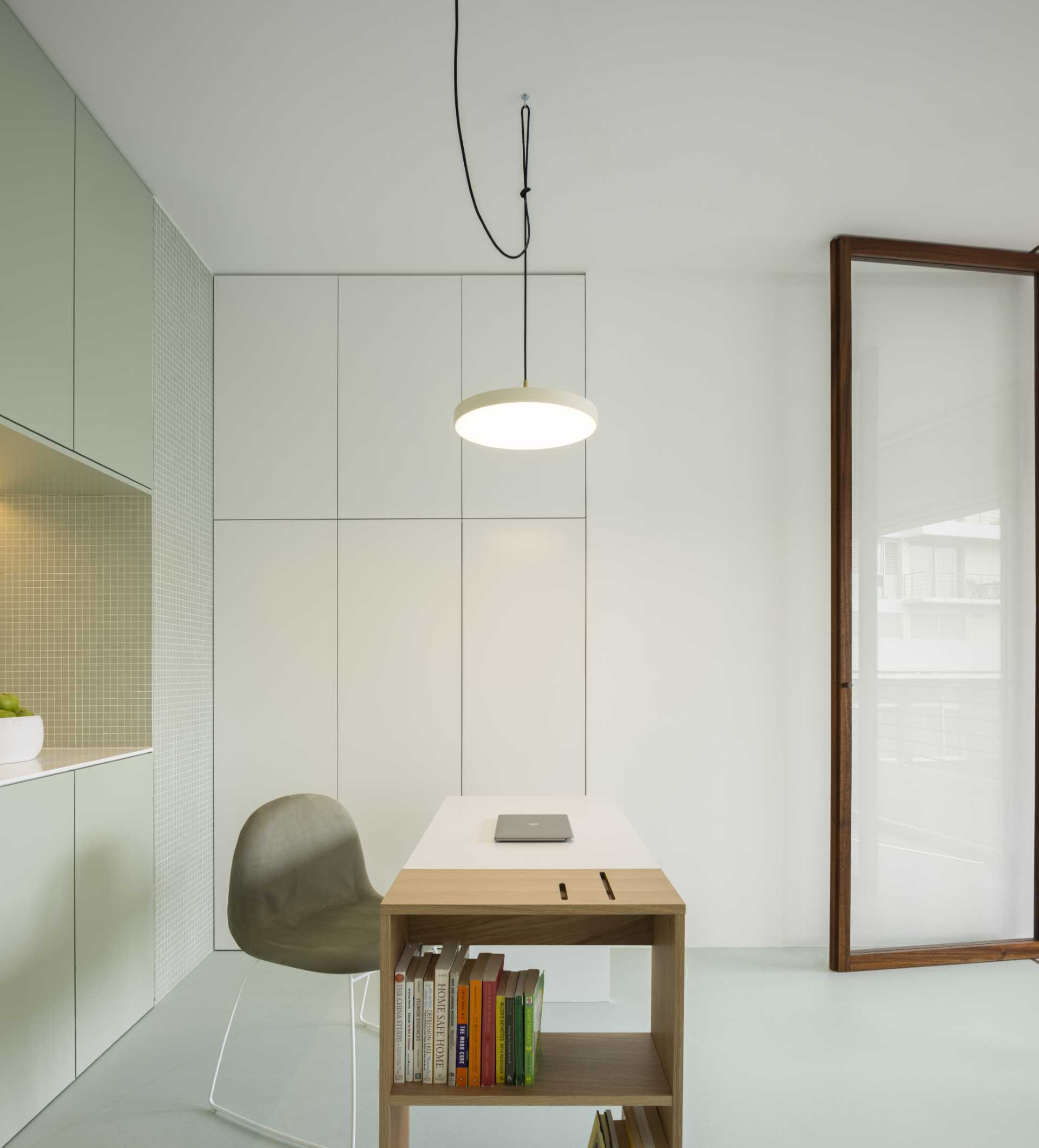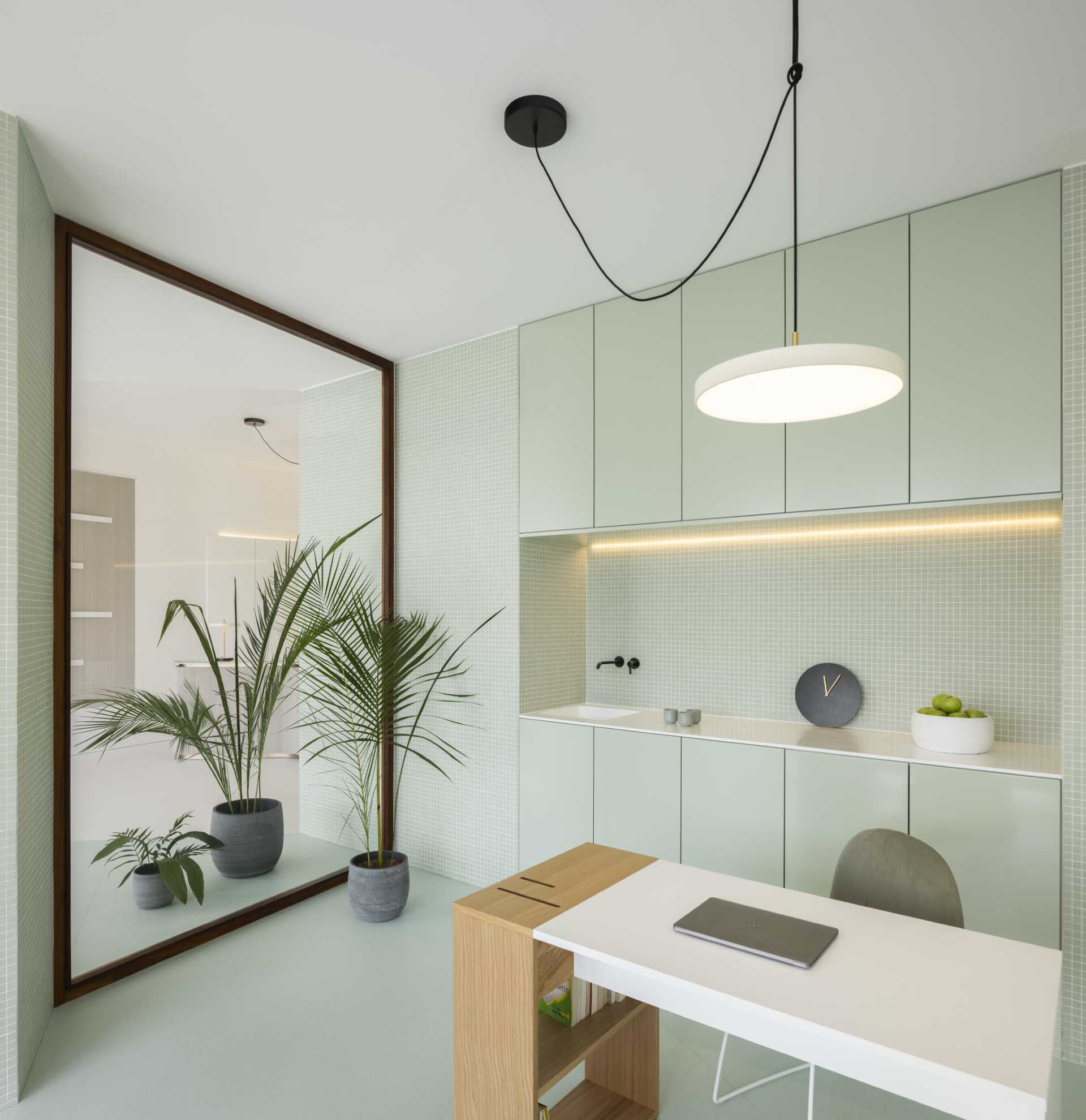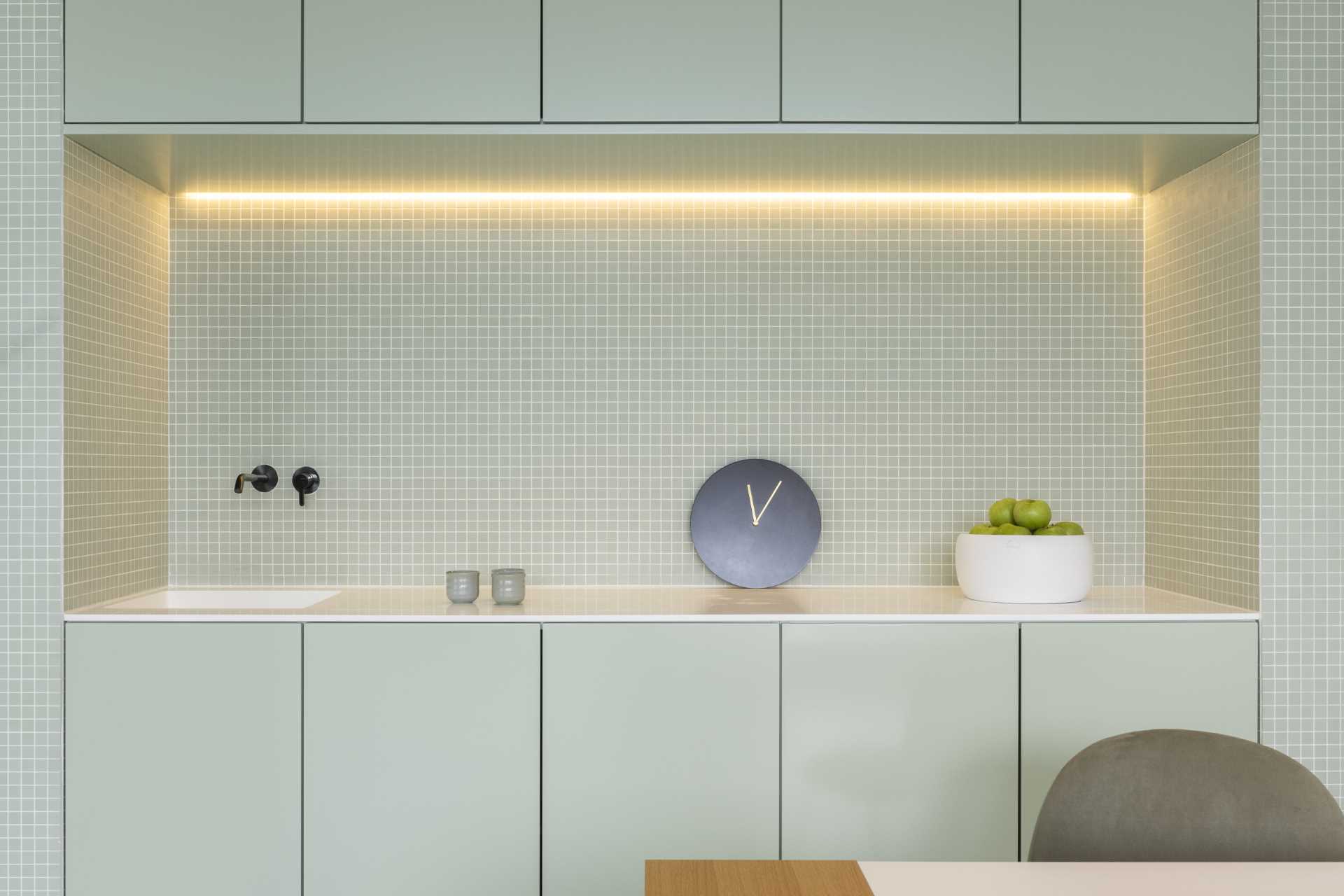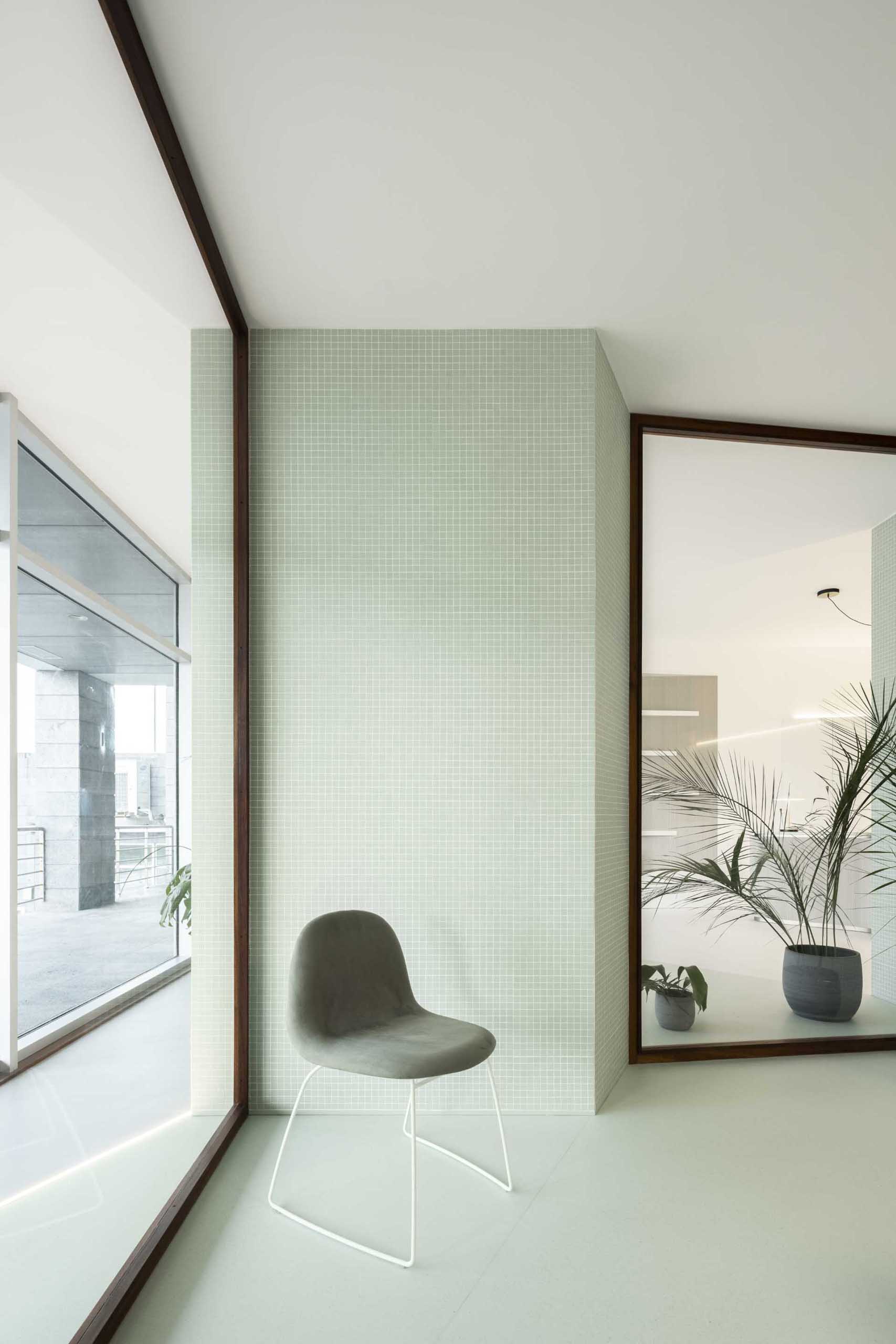 There's also a bathroom that's tucked away from view behind a white door. Inside, there are green tiles that line the wall.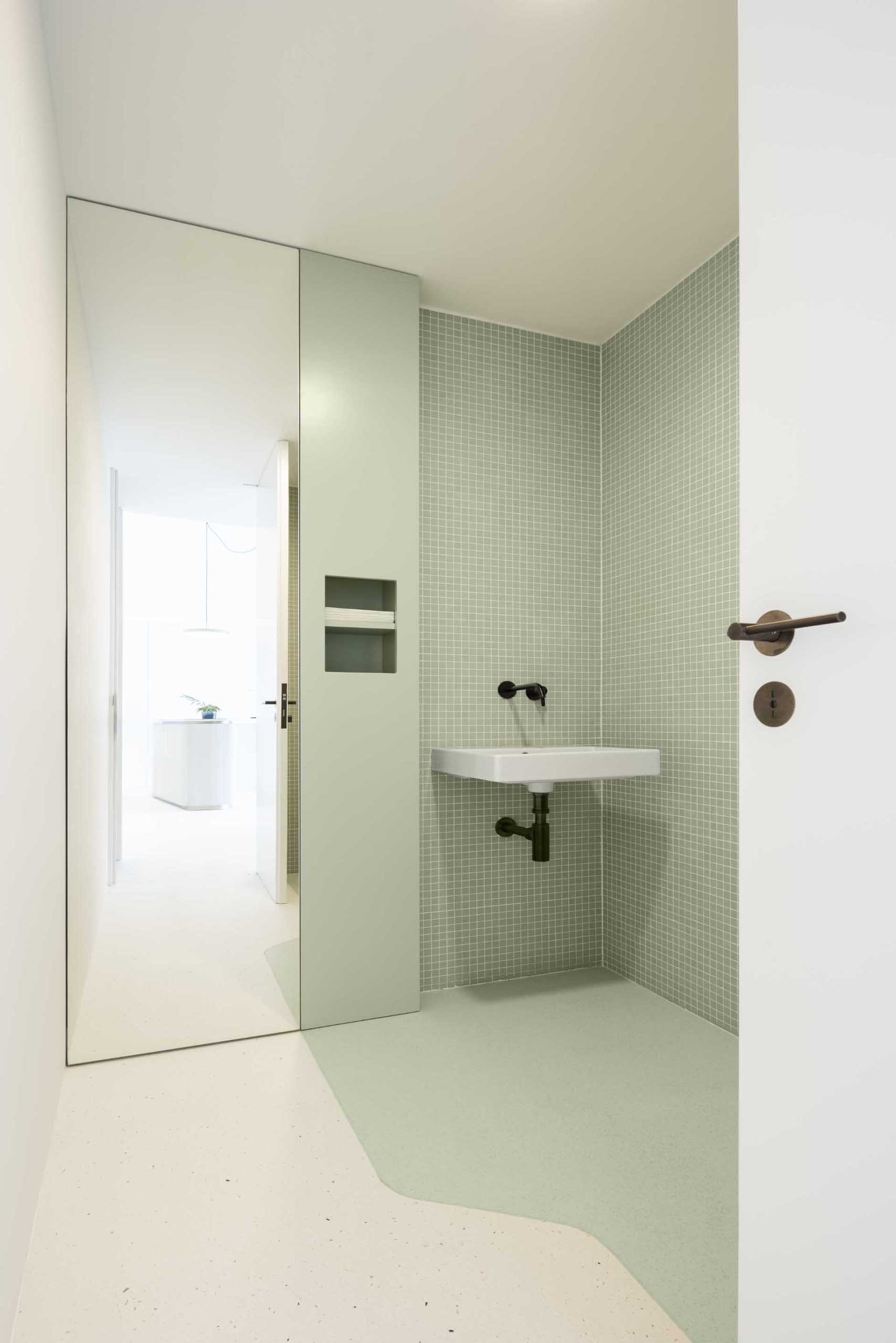 Photography by Ivo Tavares Studio | Architecture and Interiors: BOX arquitectos | Main Architect: Barabara Morgado + Oscar Catarino | Constructor: ARTIMOVEL woodwork | Engineering: SOPSEC Acores
Source: Contemporist