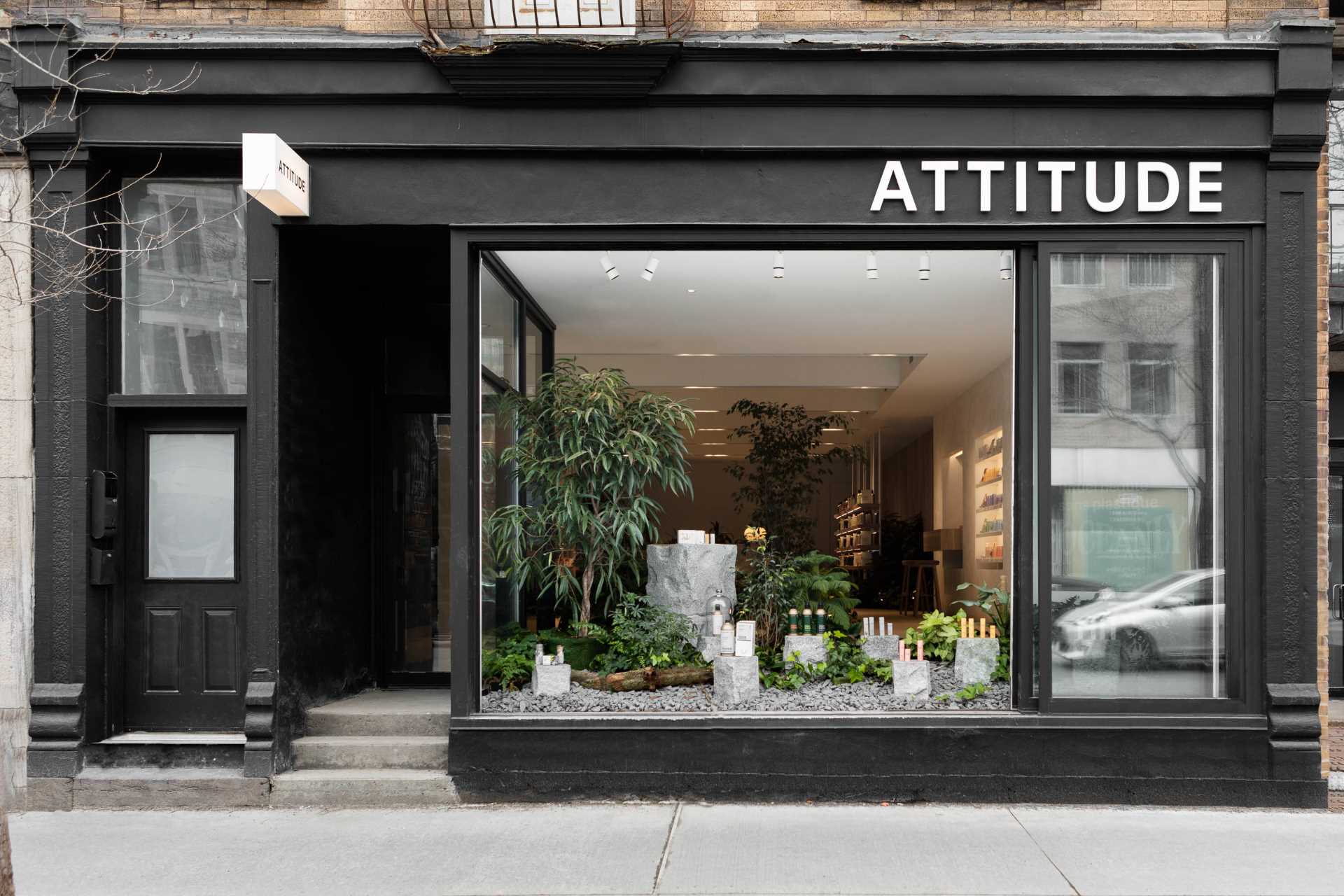 Architecture and interiors firm MRDK have designed a modern retail store in Montreal, Canada, for Attitude, a company that specializes in plastic-free beauty products.
The design of the space reflects their commitment to sustainability and a connection to nature, which is visible from the street, as they have large sliding windows that open to reveal a display of stones, plants, and products.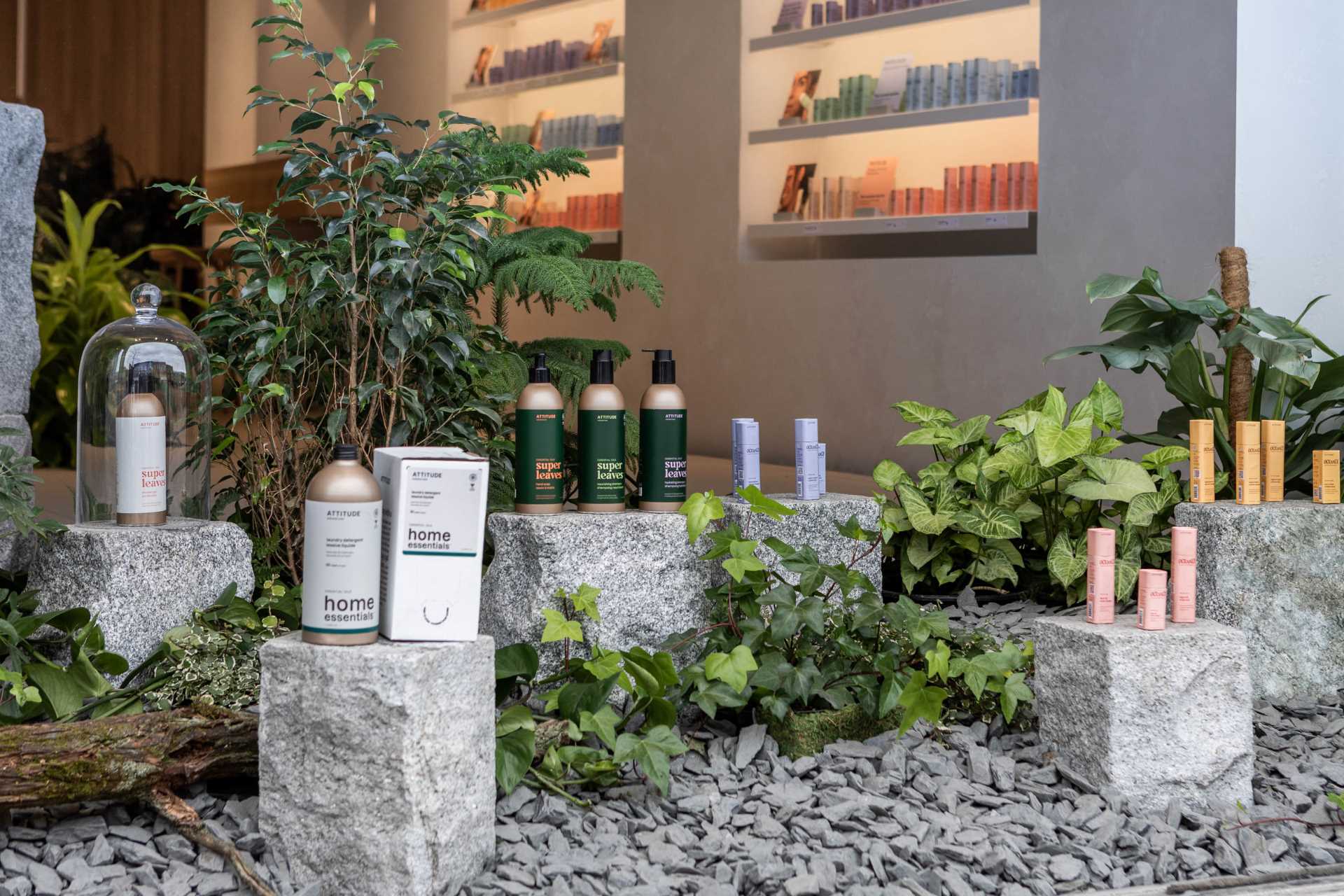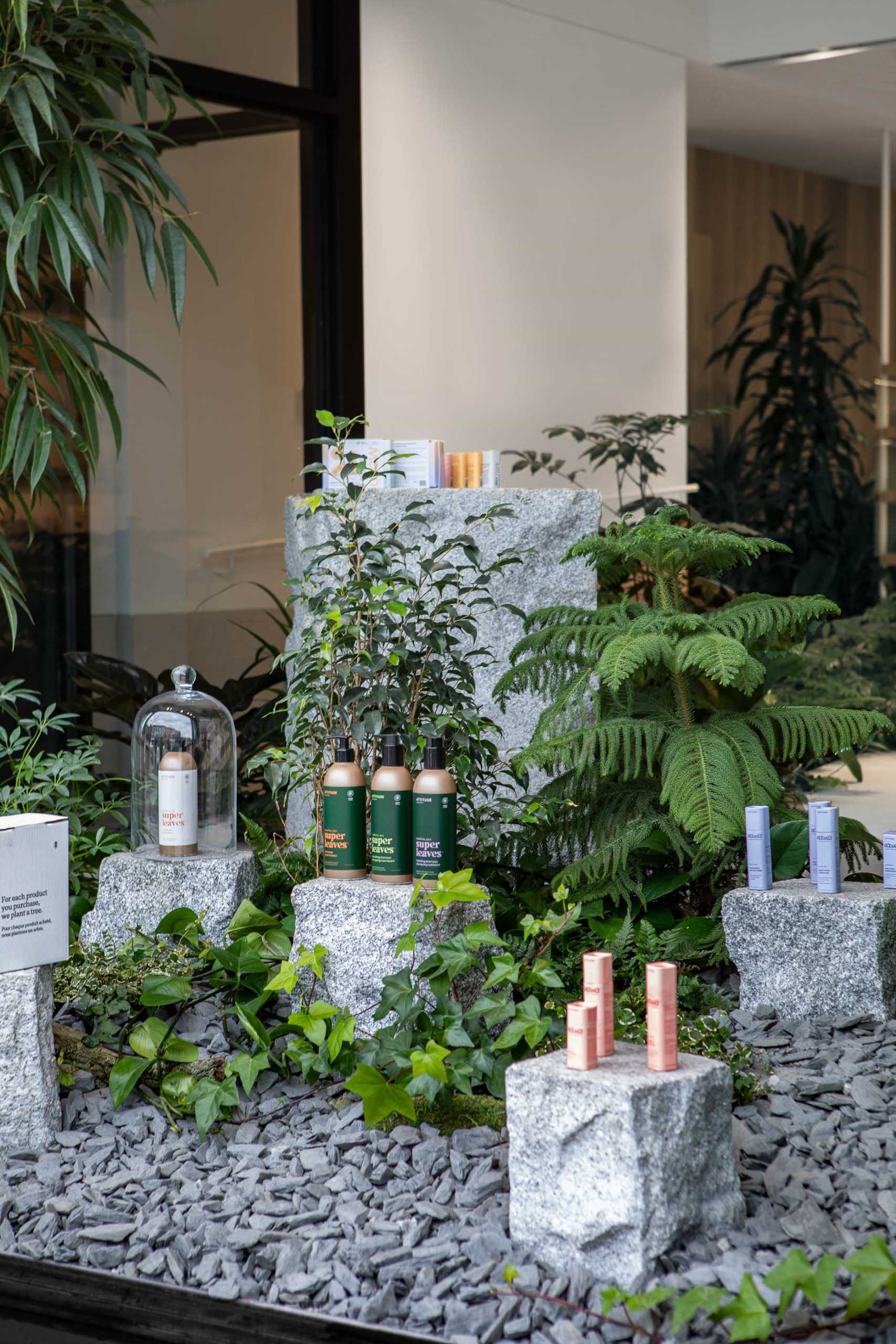 Stepping inside, the lush planter beds have been filled with a mix of moss, rocks, and branches, that have been placed around the store to mimic a journey through nature on a boardwalk, therefore creating a natural and serene environment.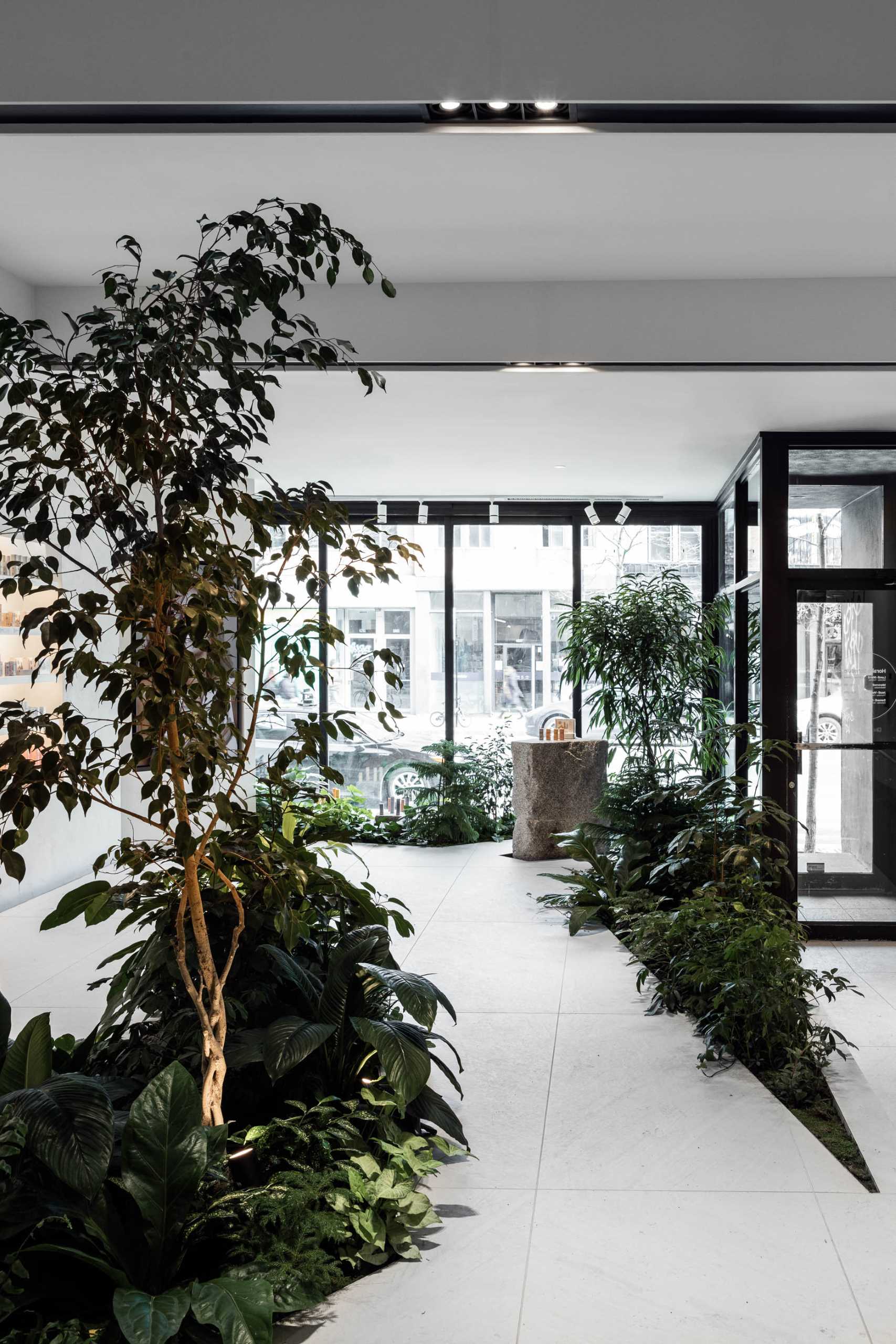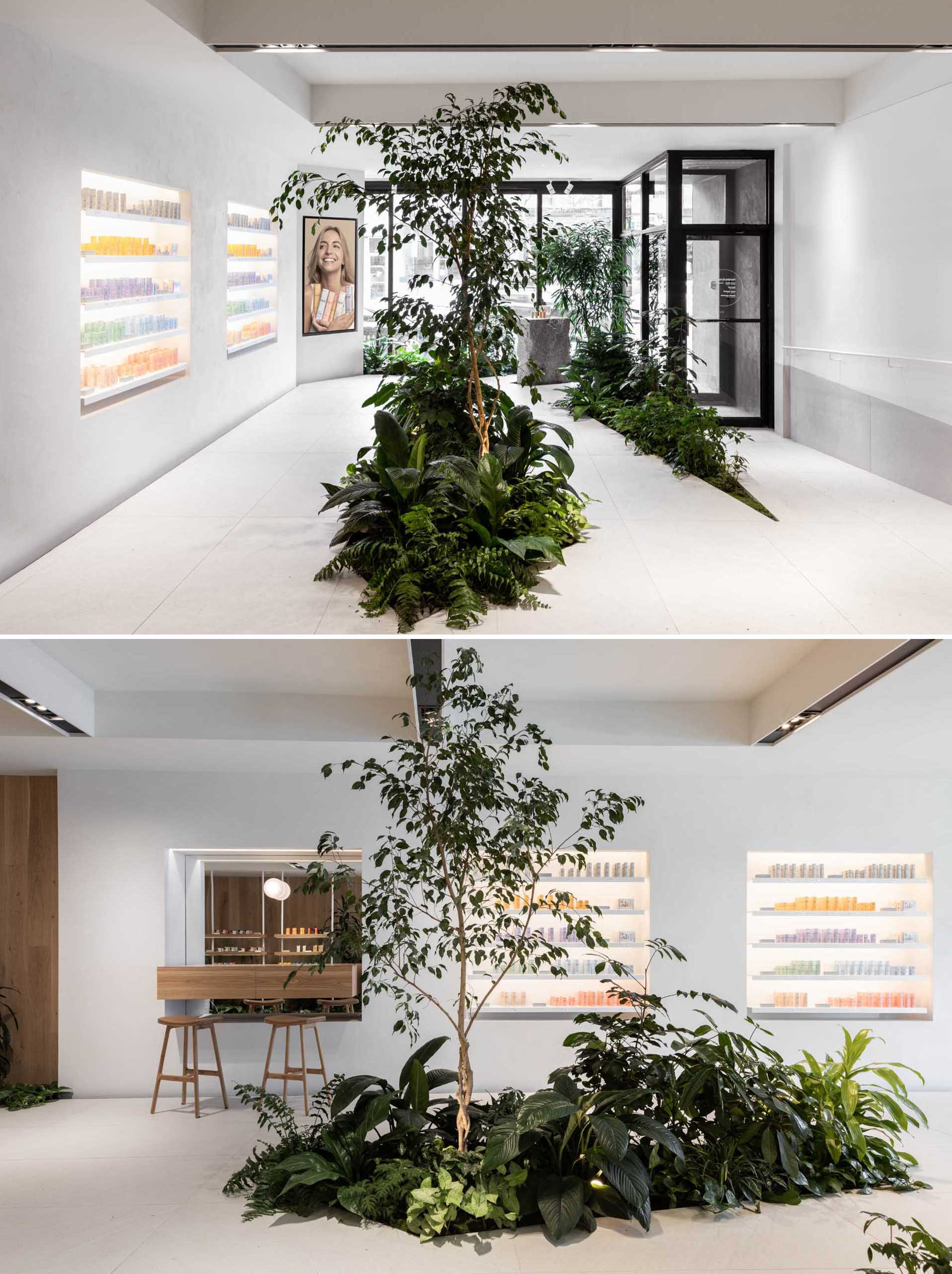 Natural materials including granite, lime plaster, and white oak, have been used throughout the store, providing a tactile and earthy feel to the space.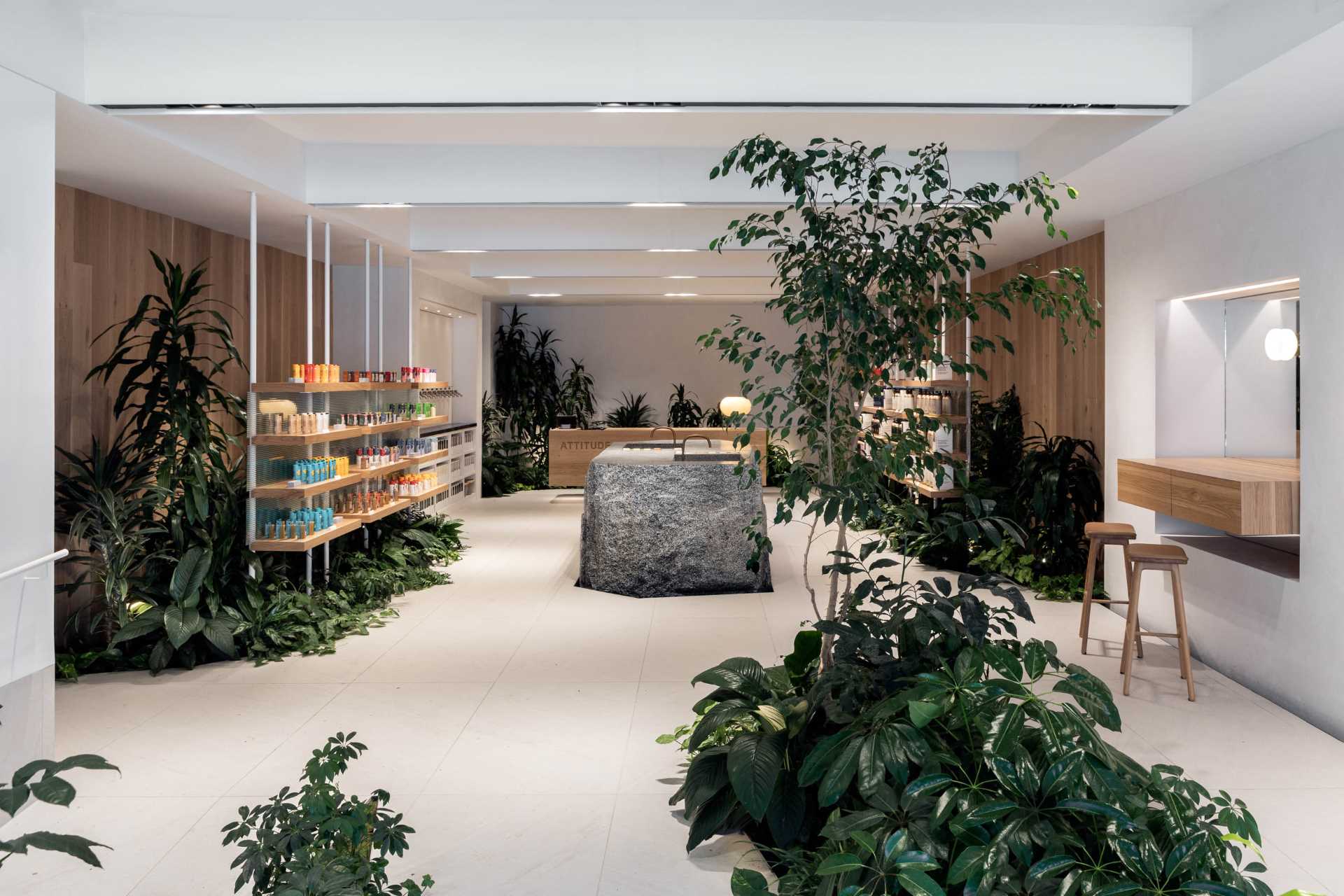 Floor-to-ceiling white supports allow wood shelves to be mounted away from the wall and nestled within the planters.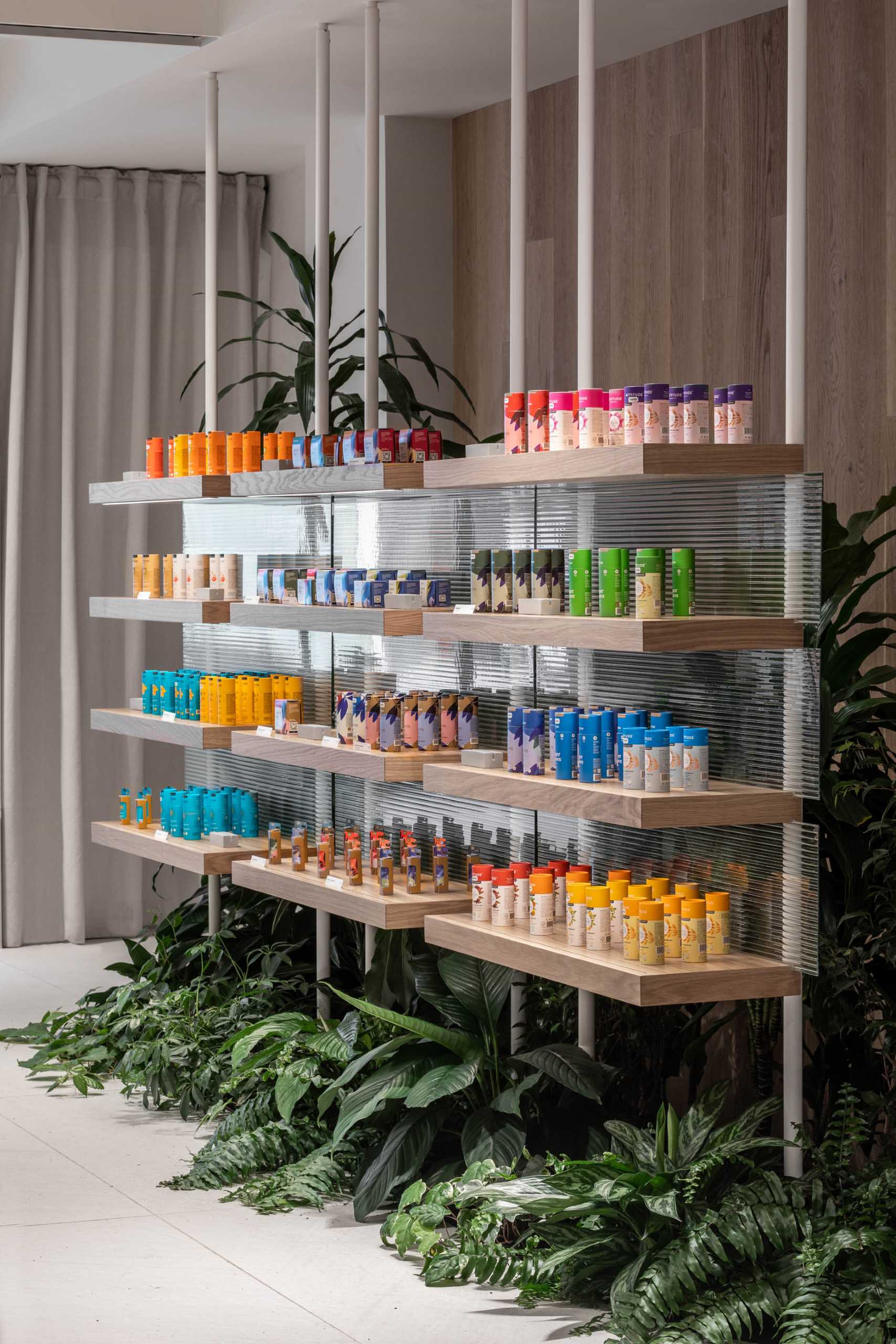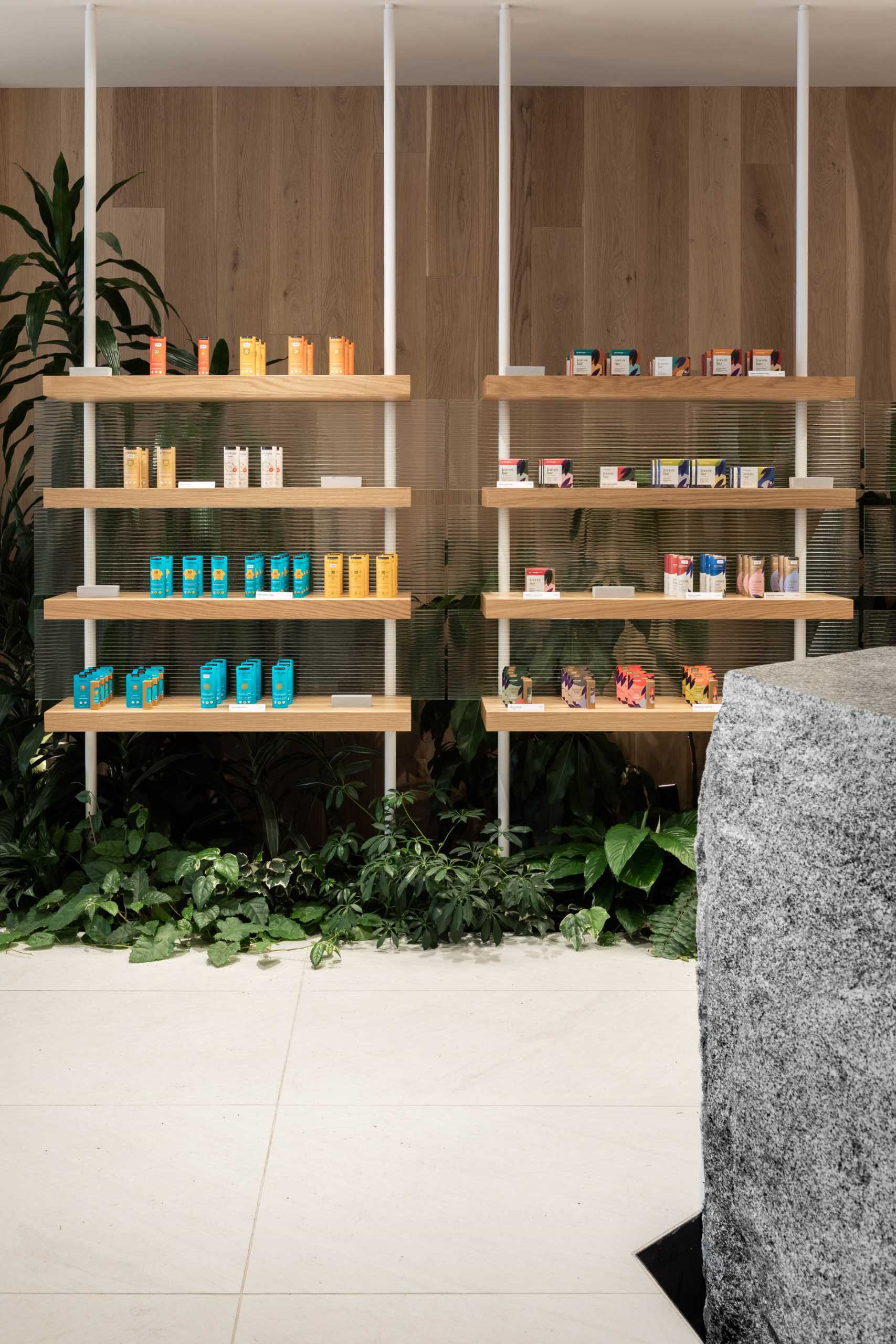 At the back of the space is a wood service counter with the brand name engraved into it.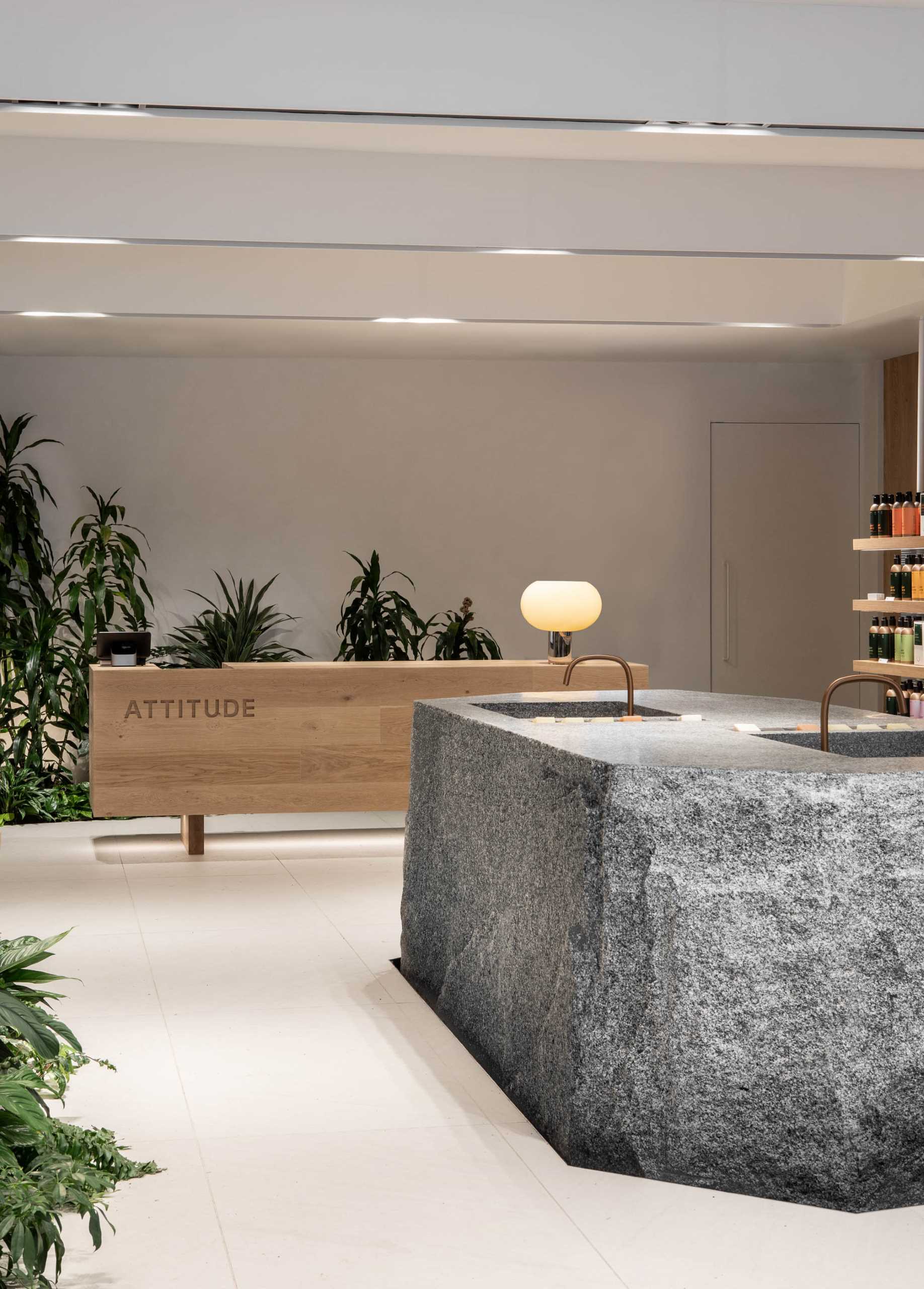 The main focal point of the space is a large granite island with two sinks carved out of it. The boulder-like shape and texture of the island suggest a natural element as if it has been carved by the forces of nature over time.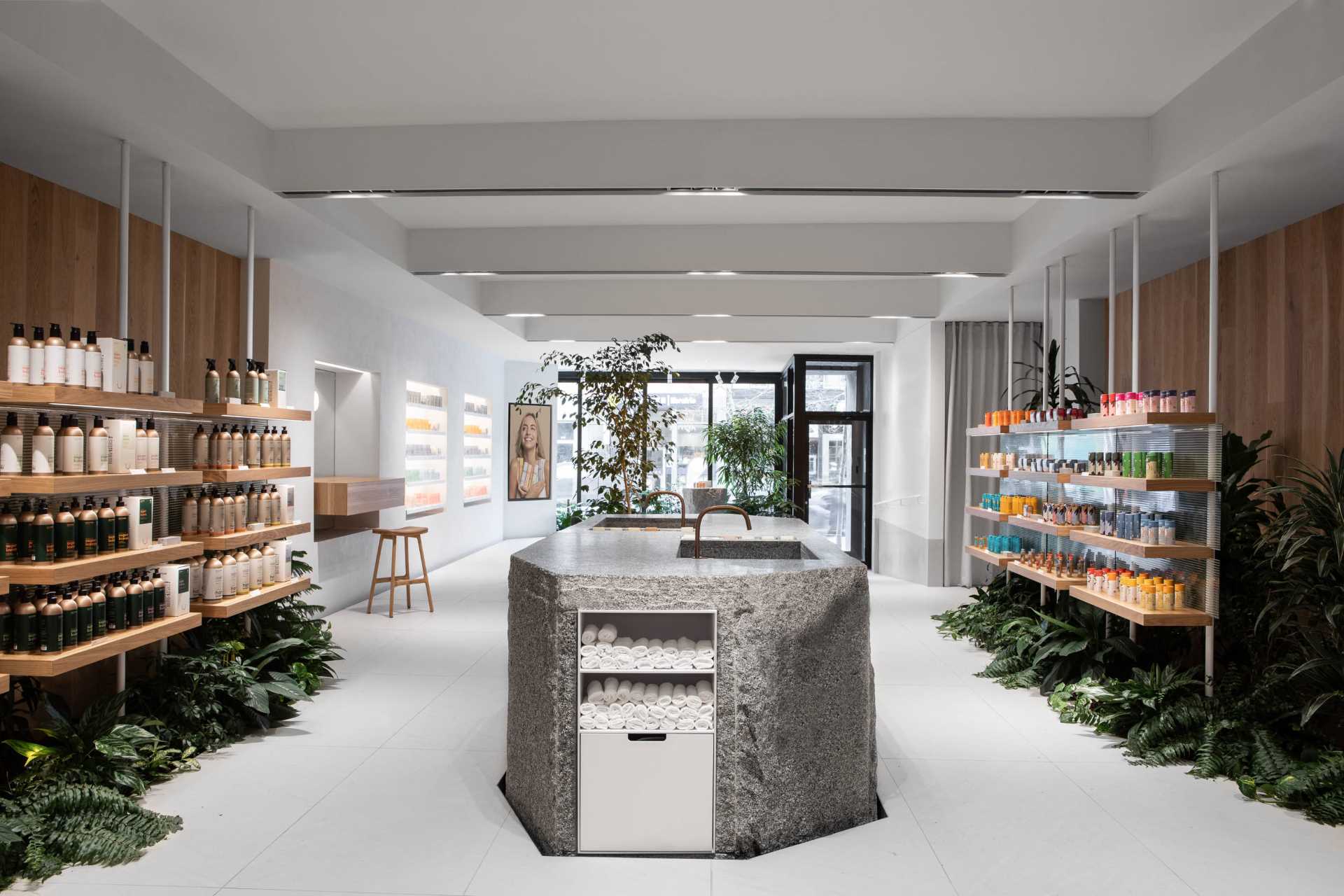 This centerpiece complements the natural theme of the space, giving customers the sense of being in nature surrounded by rock formations.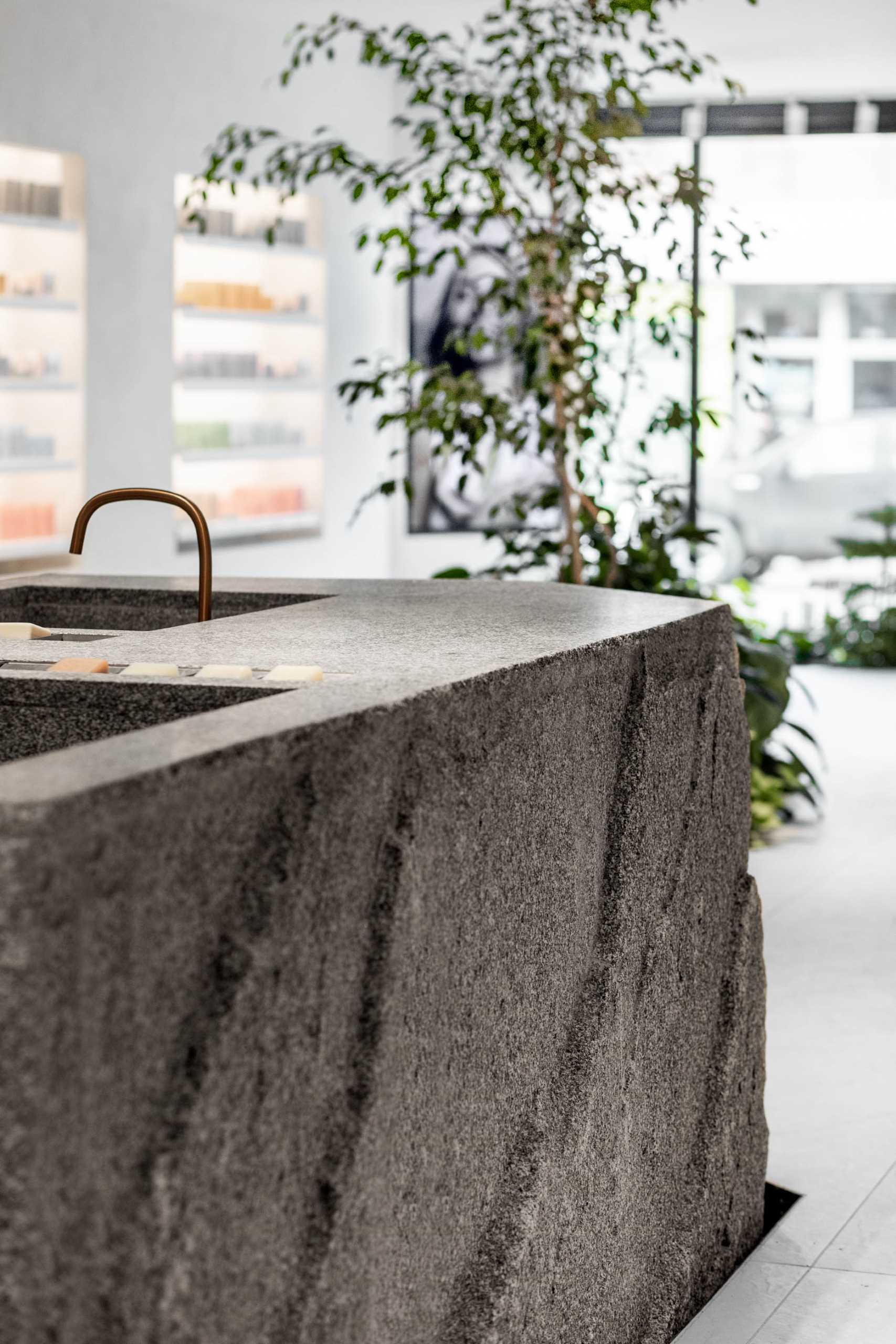 Adjacent to the two carved-out sinks, are metal-lined soap trays that hold a variety of products that can be tested.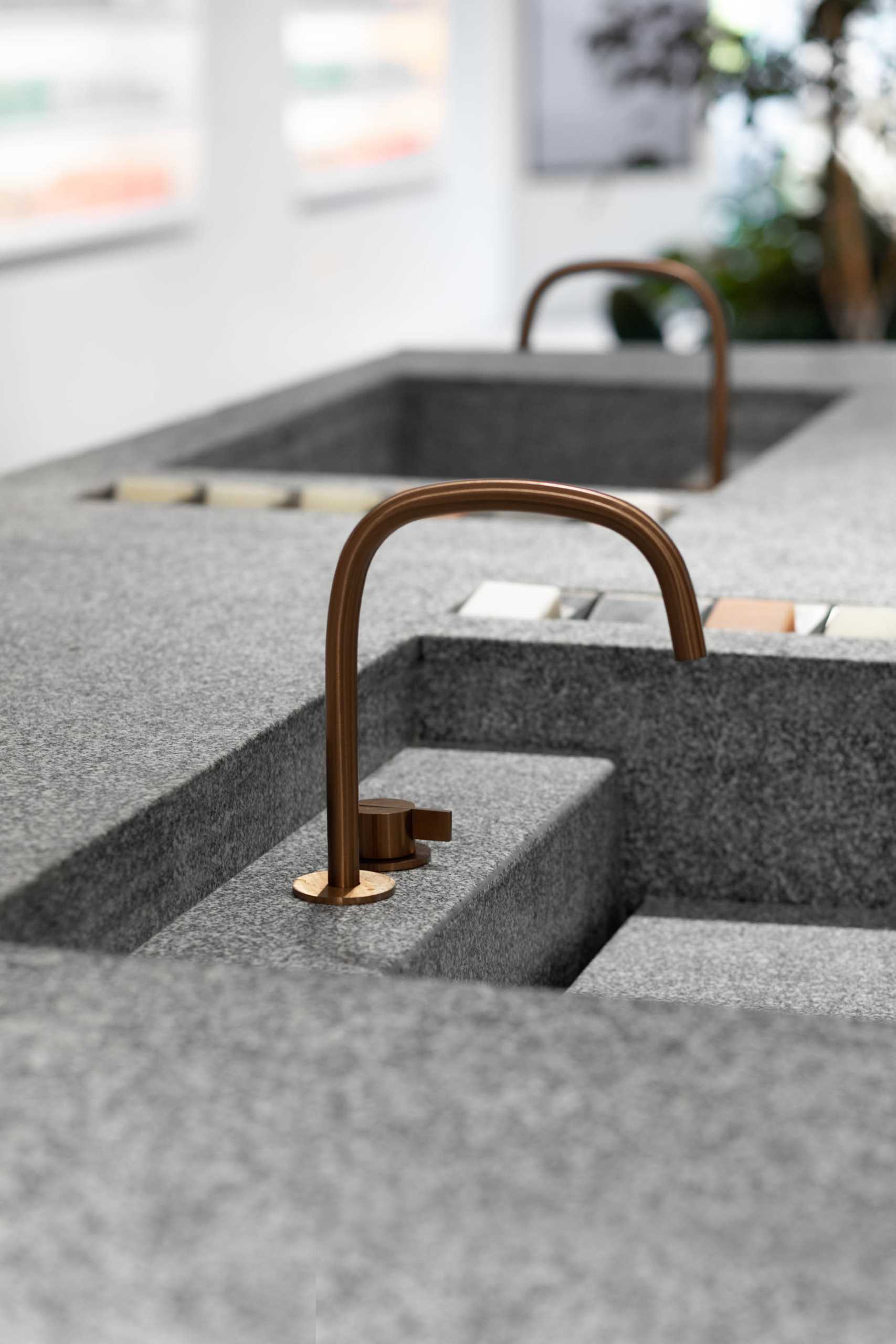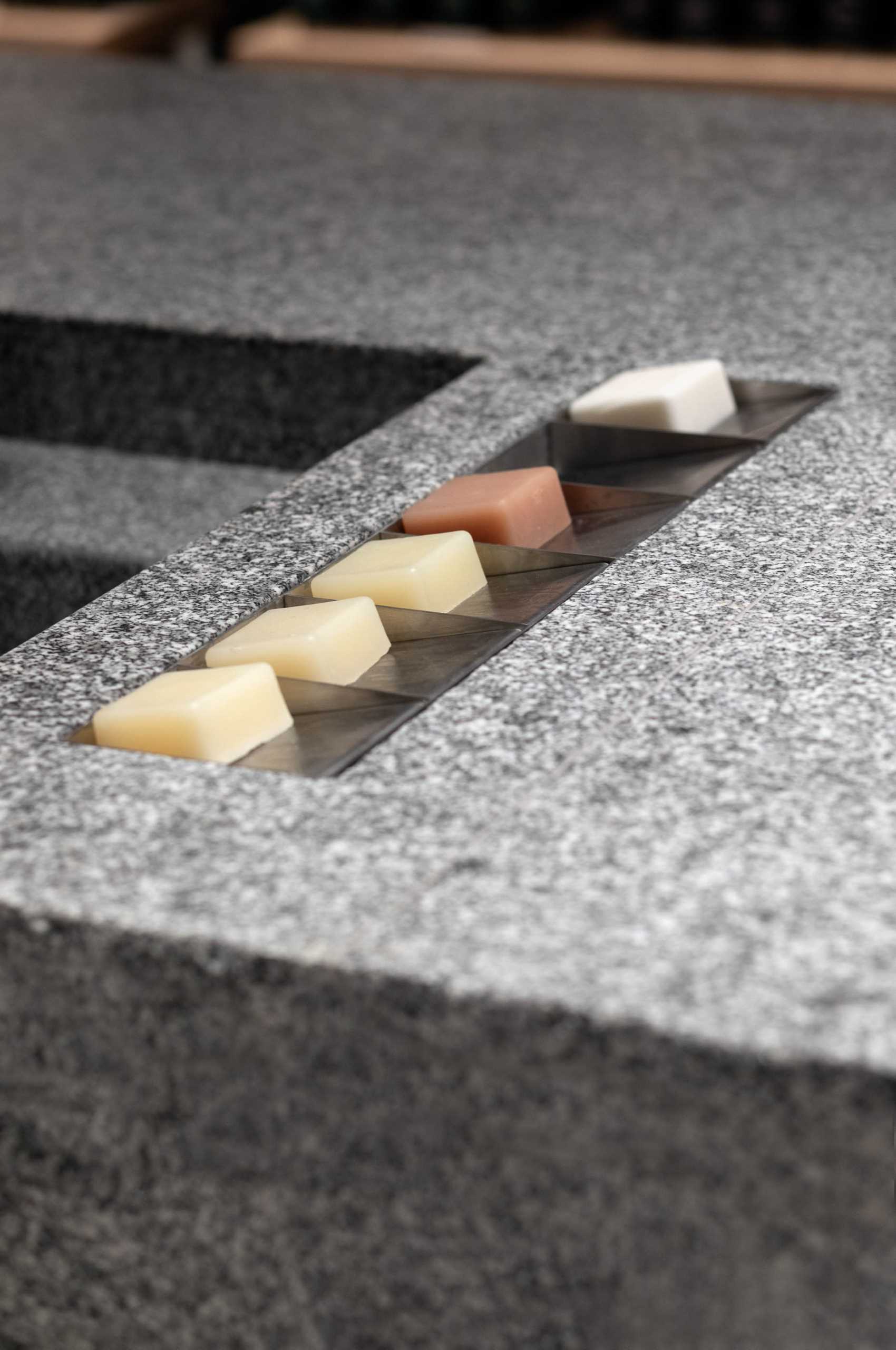 At the end of the island, there's a shelving niche for storing towels.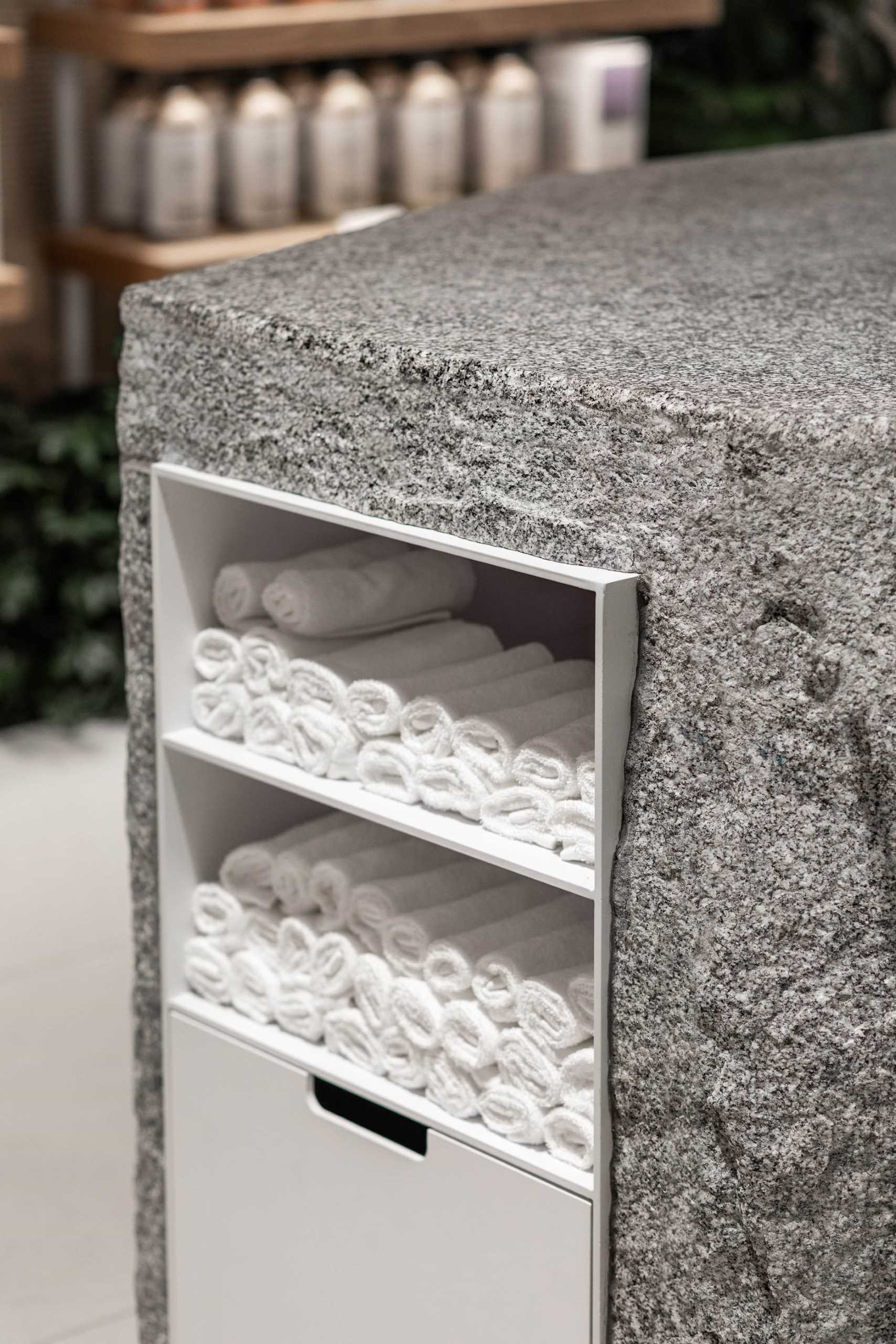 Here's the floor plan that shows the layout of the planters throughout the store.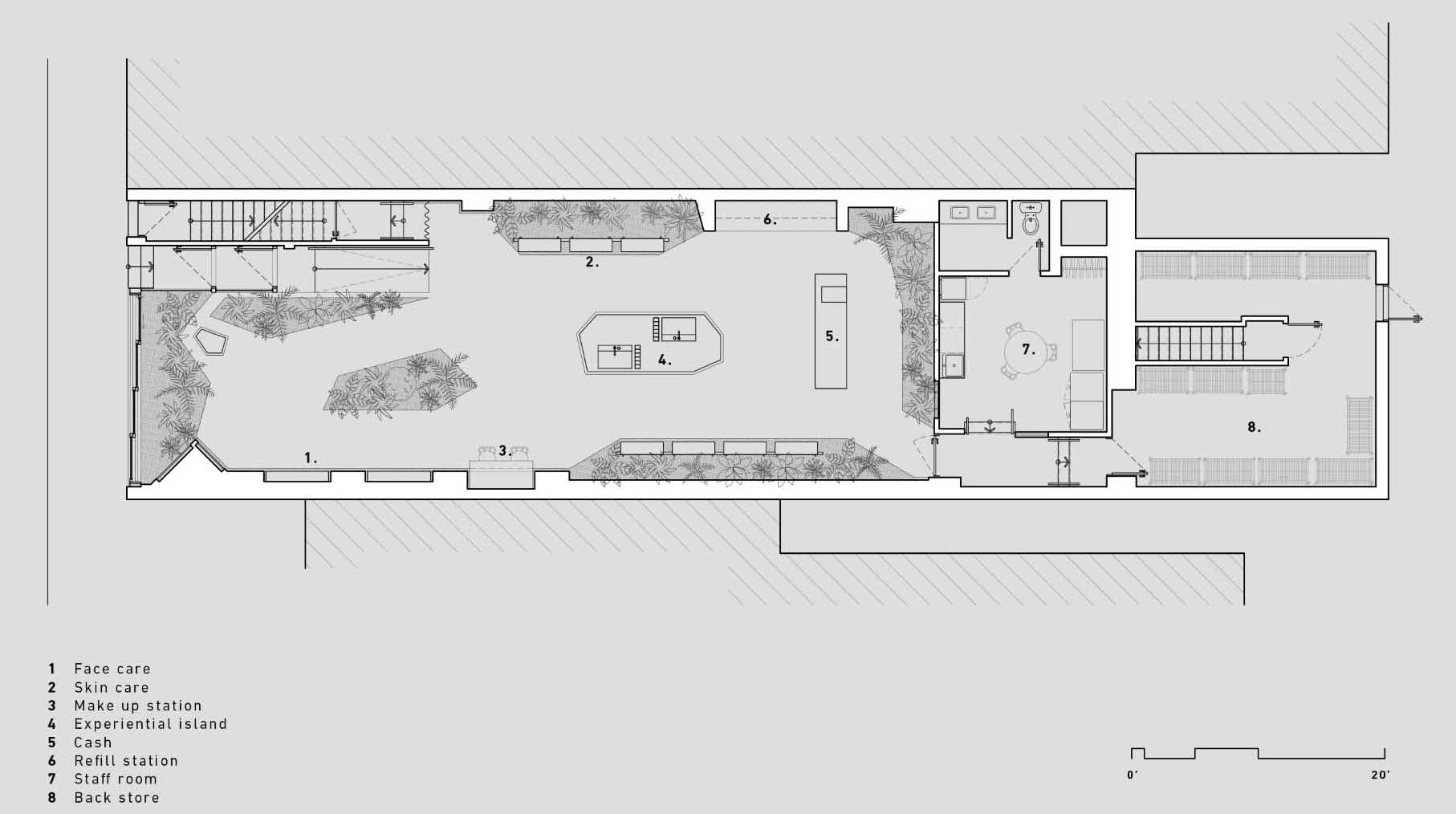 Photography: David Dworkind | Design: MRDK | Team: David Dworkind, Benjamin Lavoie Laroche | Contractor: Groupe STLC
Source: Contemporist