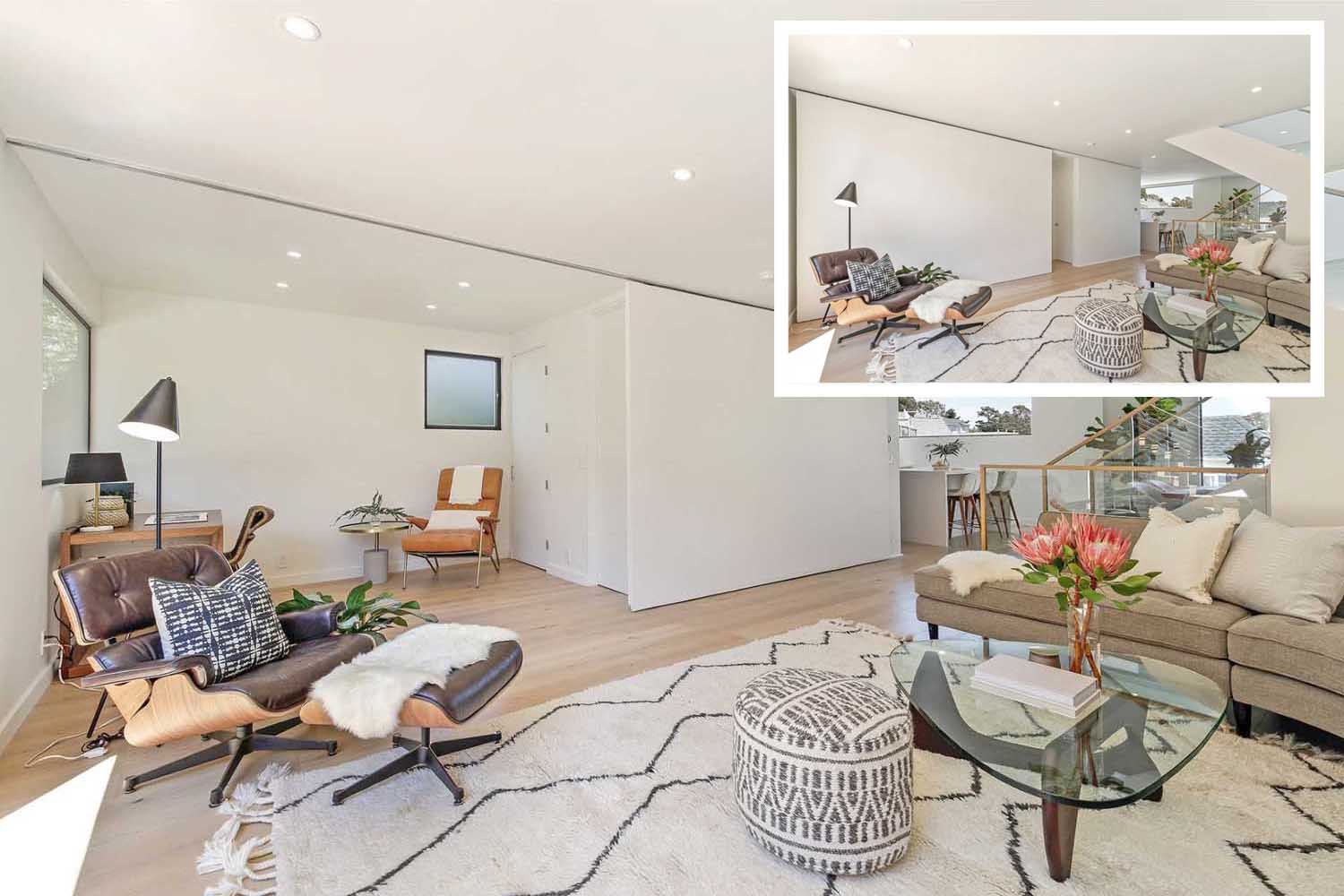 Blue Truck Studio collaborated with a new homeowner with DIY construction experience, to renovate a home for the owner's family.
The interior, contemporary yet comfortable in its design, includes a living room that has a large empty wall. However, this wall isn't stationary but slides open to reveal a hidden home office with a large window that looks out to the rear patio.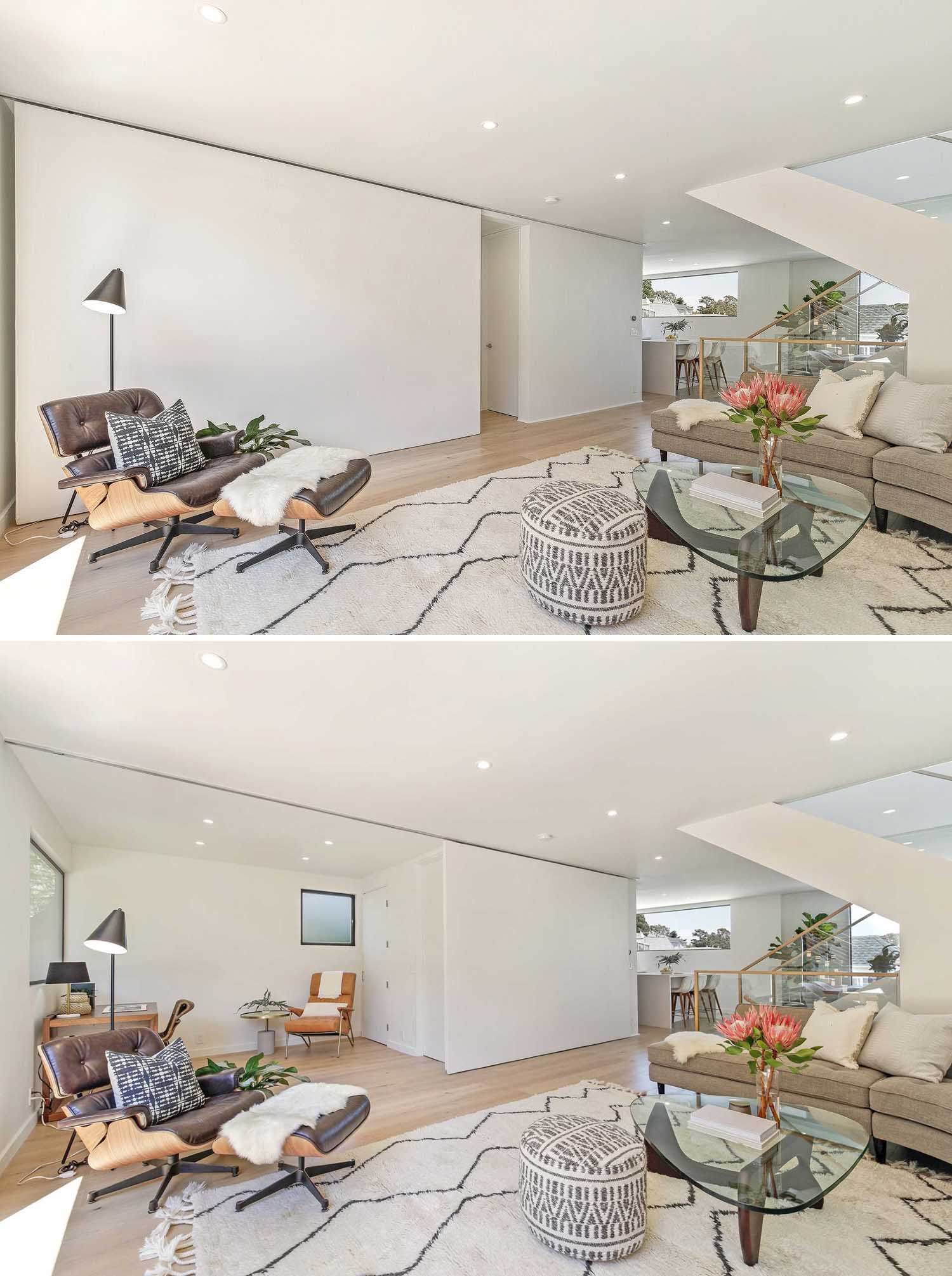 From this angle, you can see how the wall simply slides across to provide access to the home office.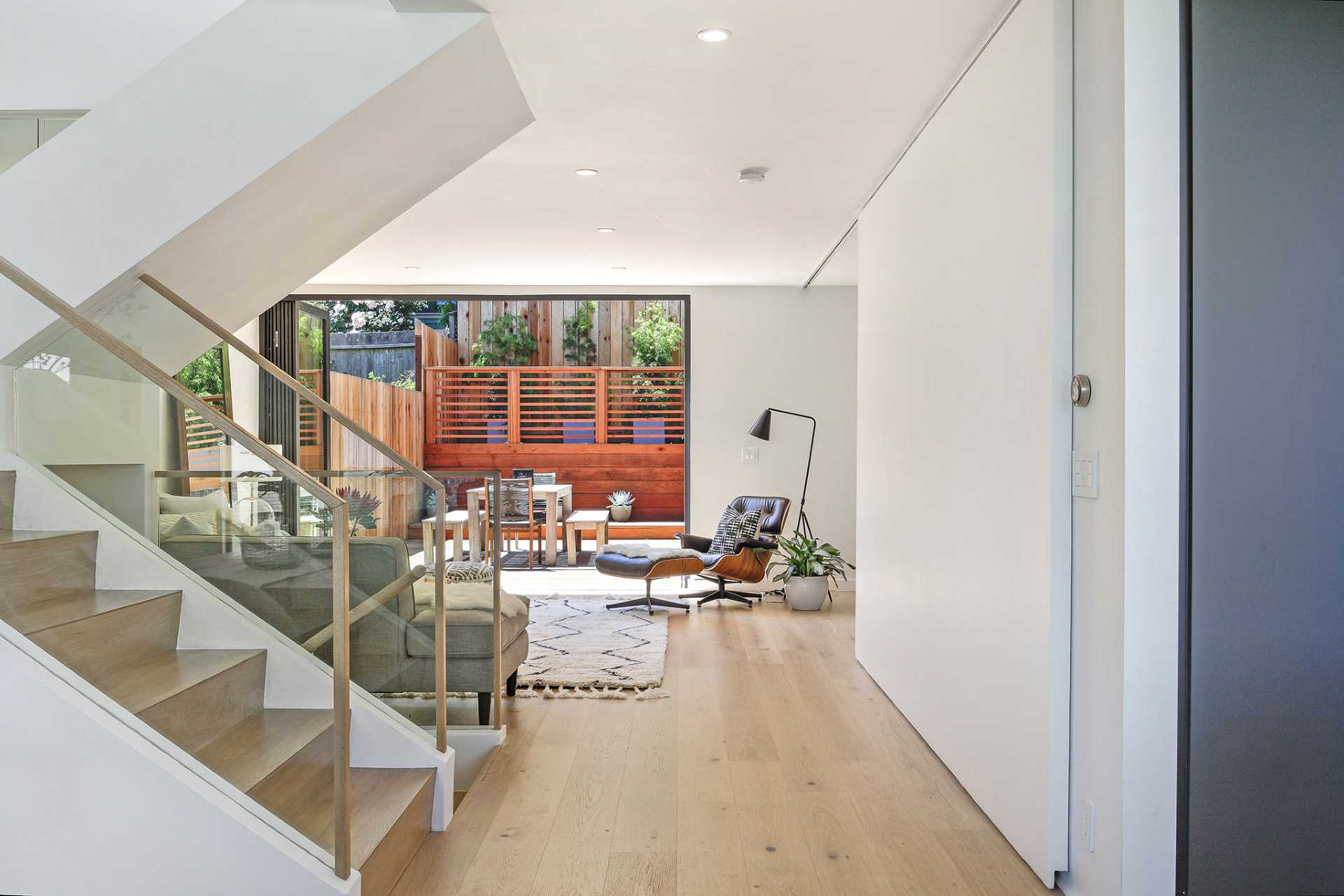 When the wall is open it extends the living room and makes a large and open interior, while folding glass doors open directly to the patio.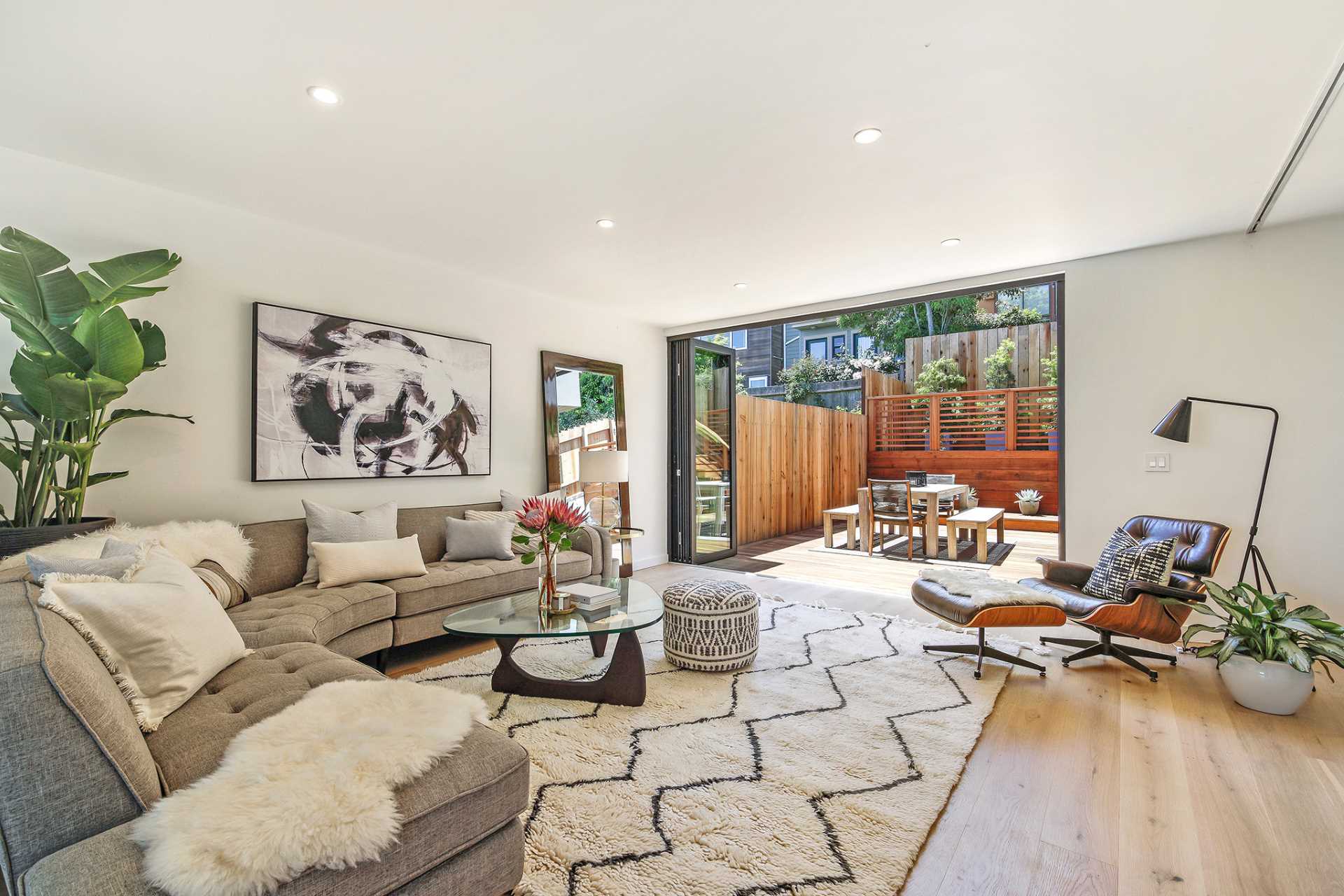 Let's look around the rest of the house, but before we do, here's the rendering of the architect's and homeowners' vision.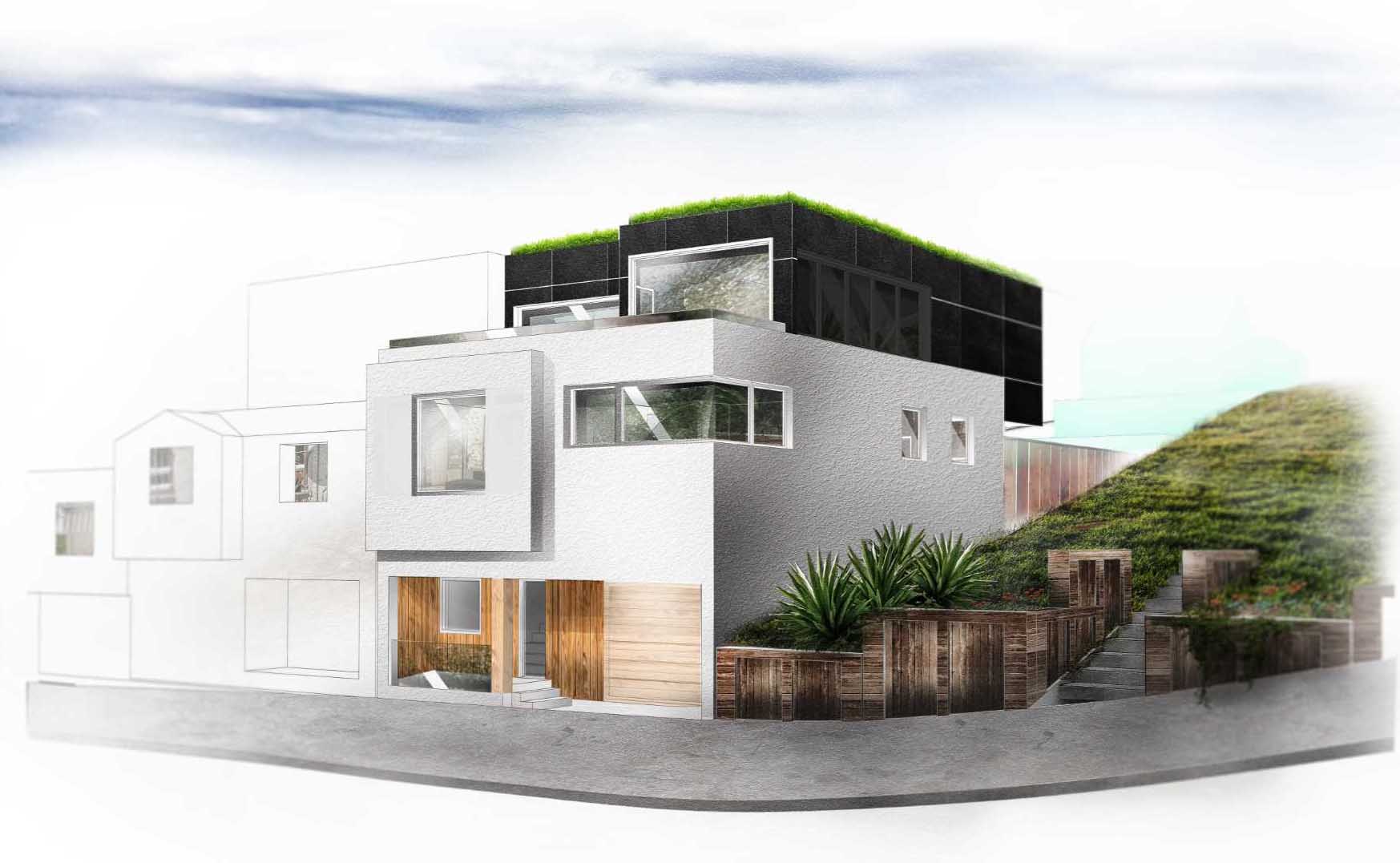 The brief of the renovation project was to expand the house to make room for a new family. It was a compact two-bedroom and they wanted a three-bedroom with more space.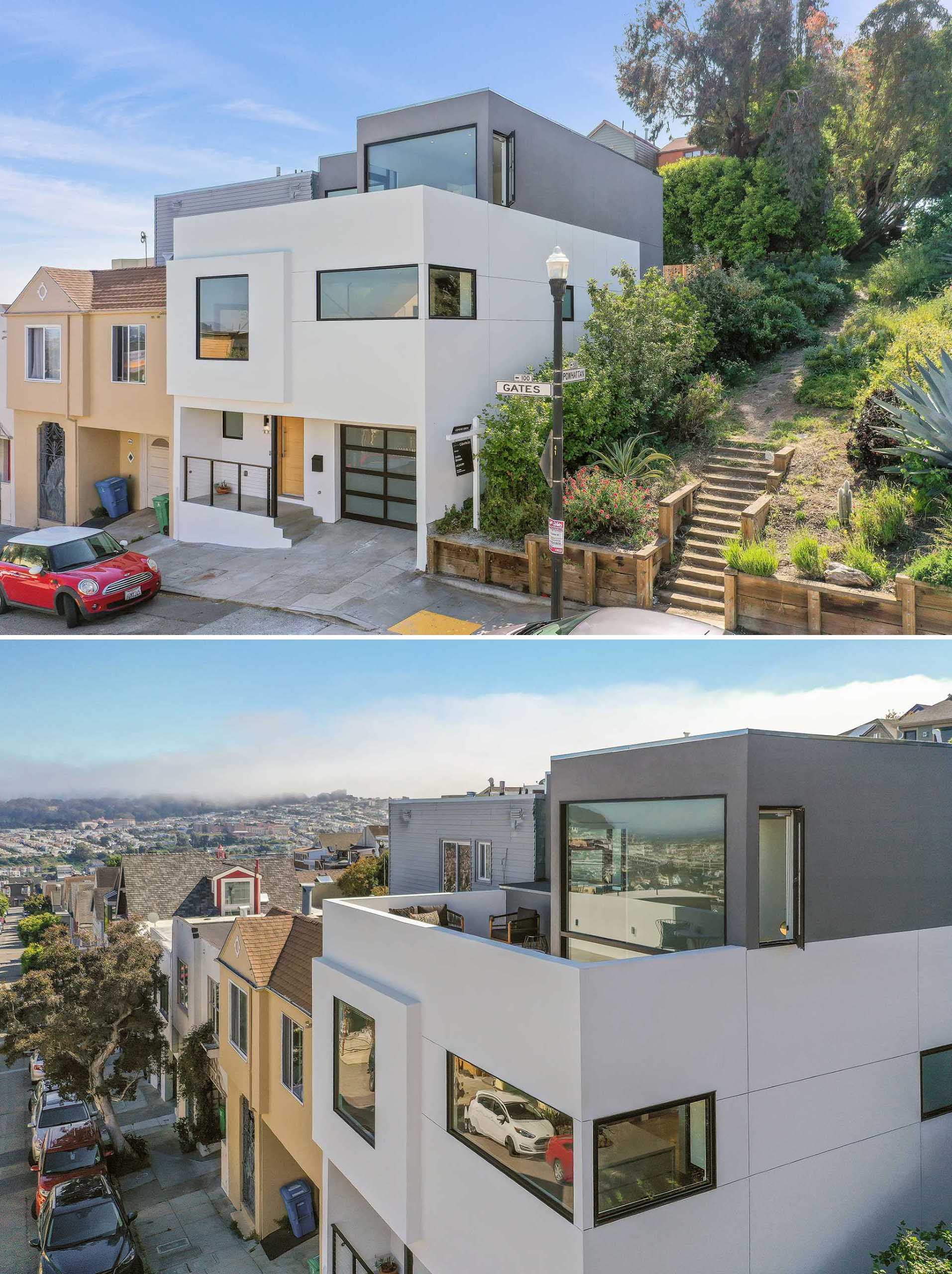 They achieved this by including an addition of a third-floor cantilevered off the back, adding nearly 900 square feet of space.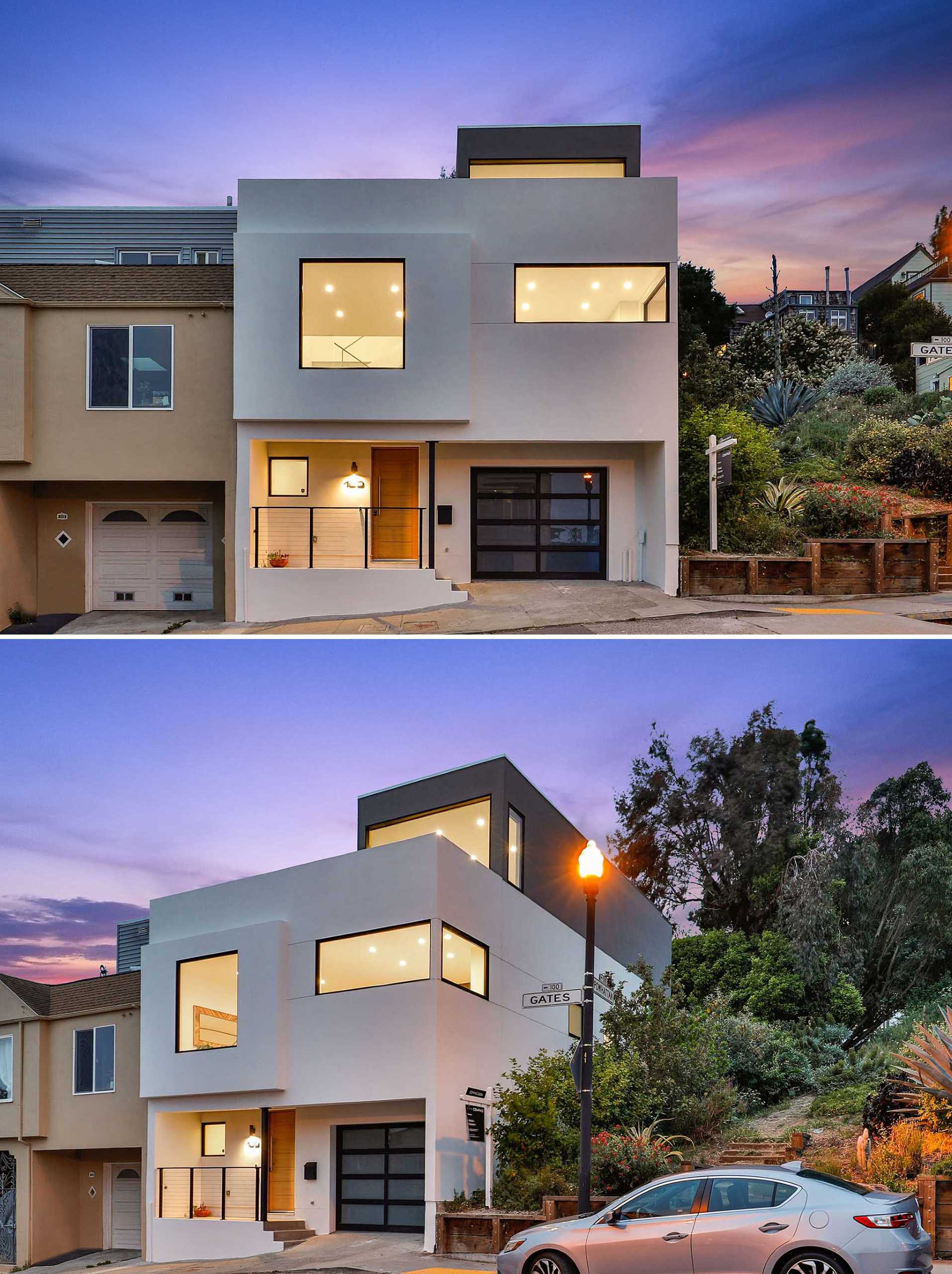 The updated yard, located off the living room, includes a wood patio for outdoor dining.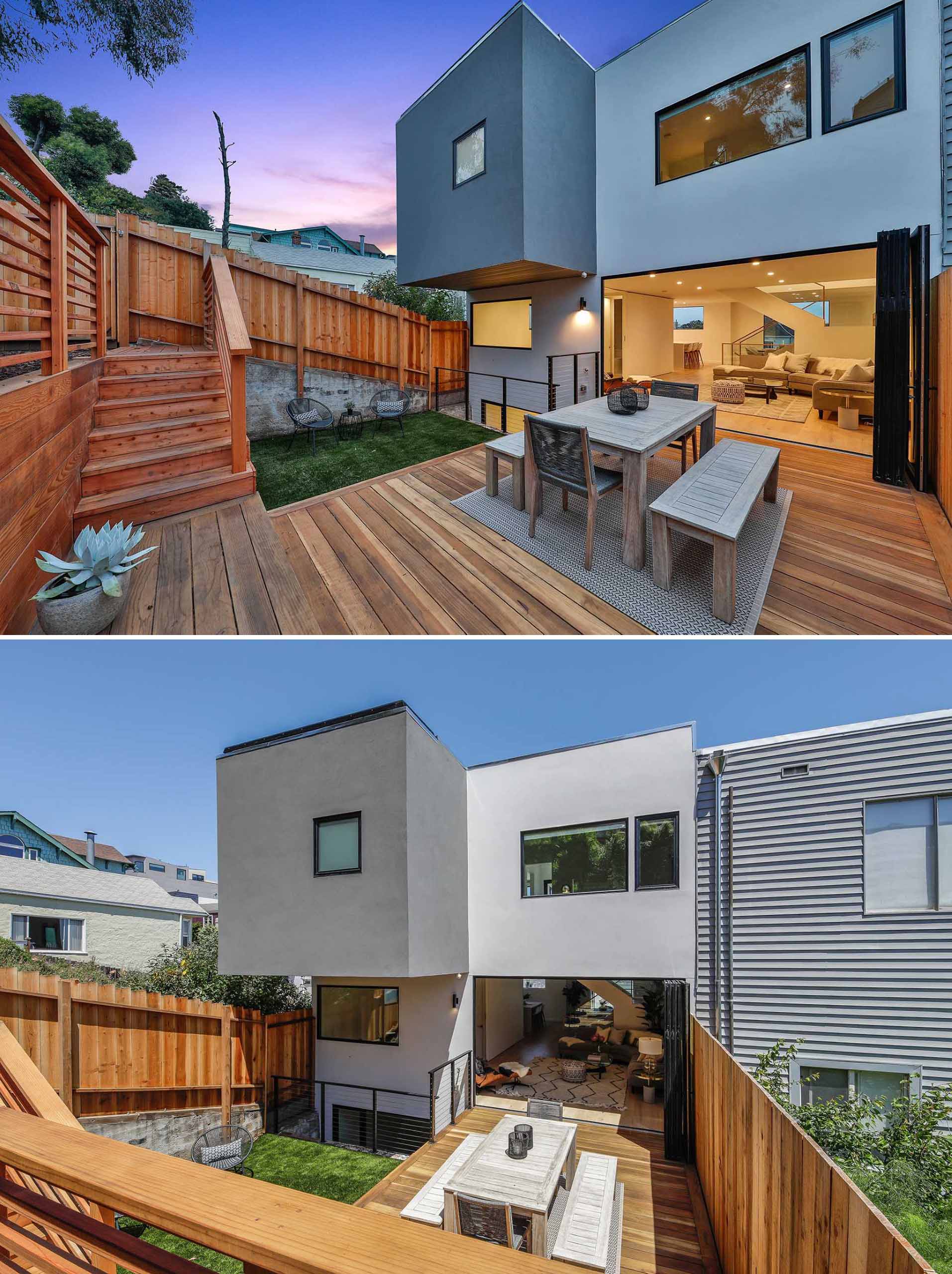 Inside, the kitchen and dining room, also located on the main floor of the home, have wood elements, like the counter stools at the kitchen island, and the dining room table. The stairs, separating the living and dining areas, connect the various levels of the home.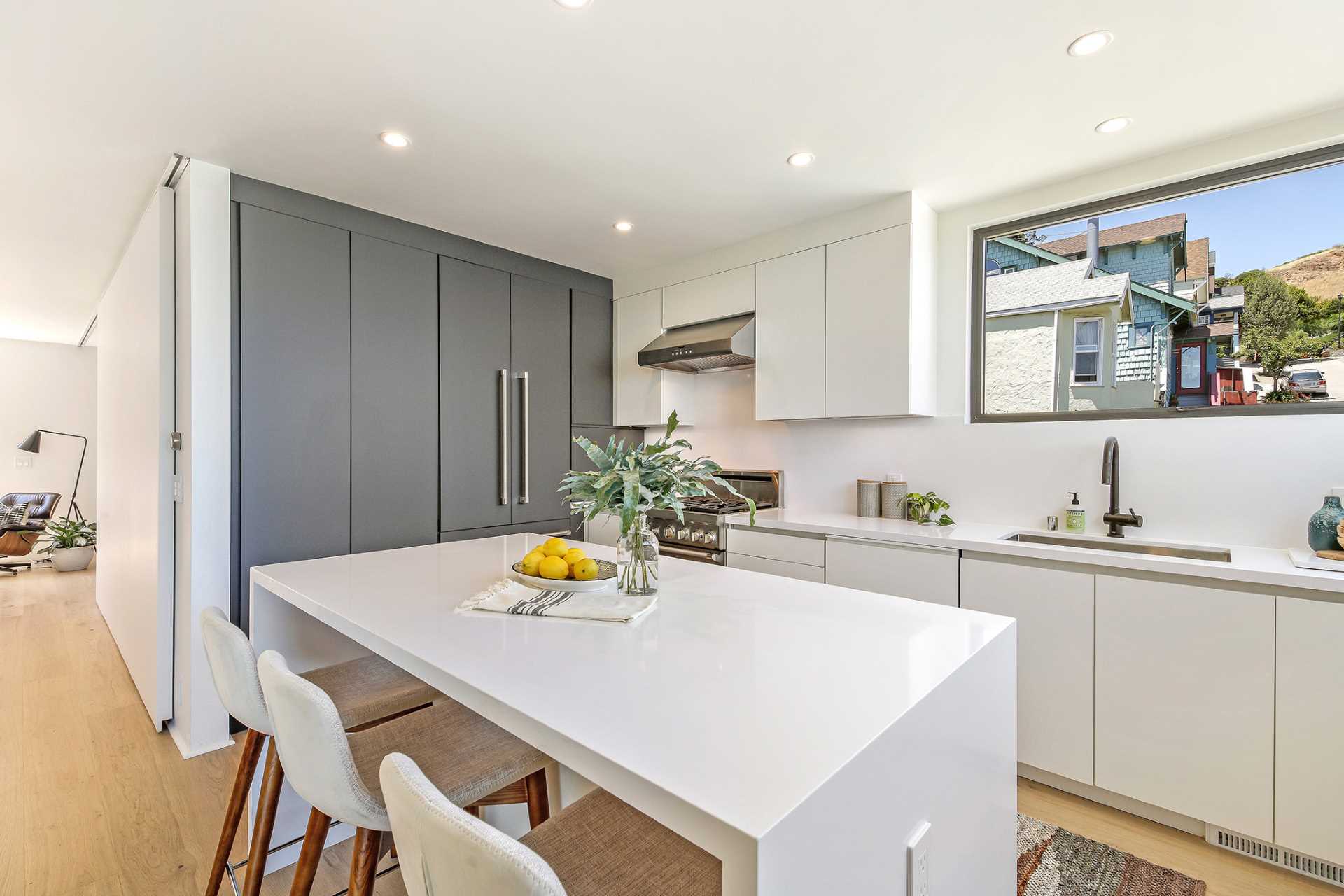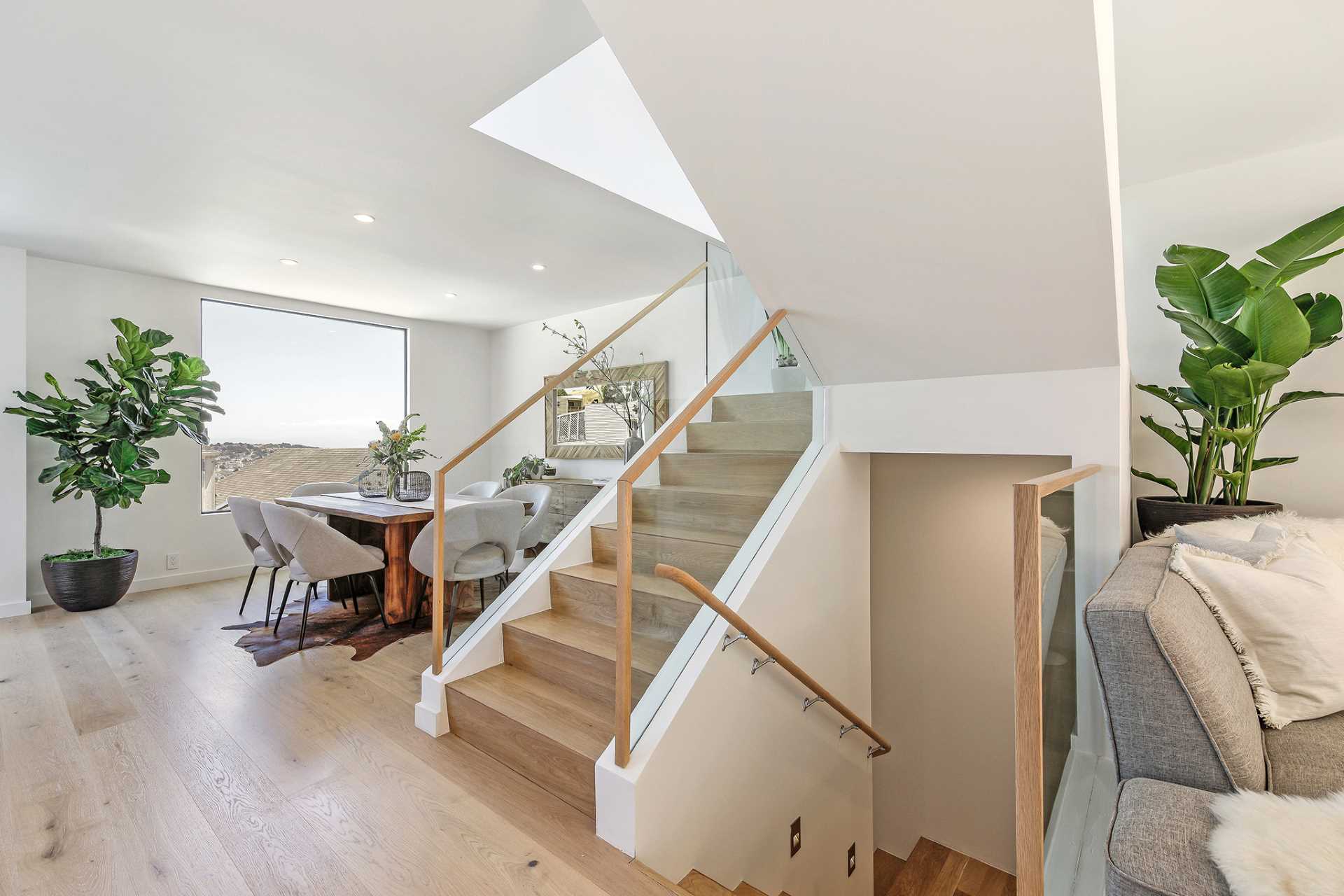 One of the bedrooms, located at the top of the home, has floor-to-ceiling windows, while a door opens to a rooftop patio.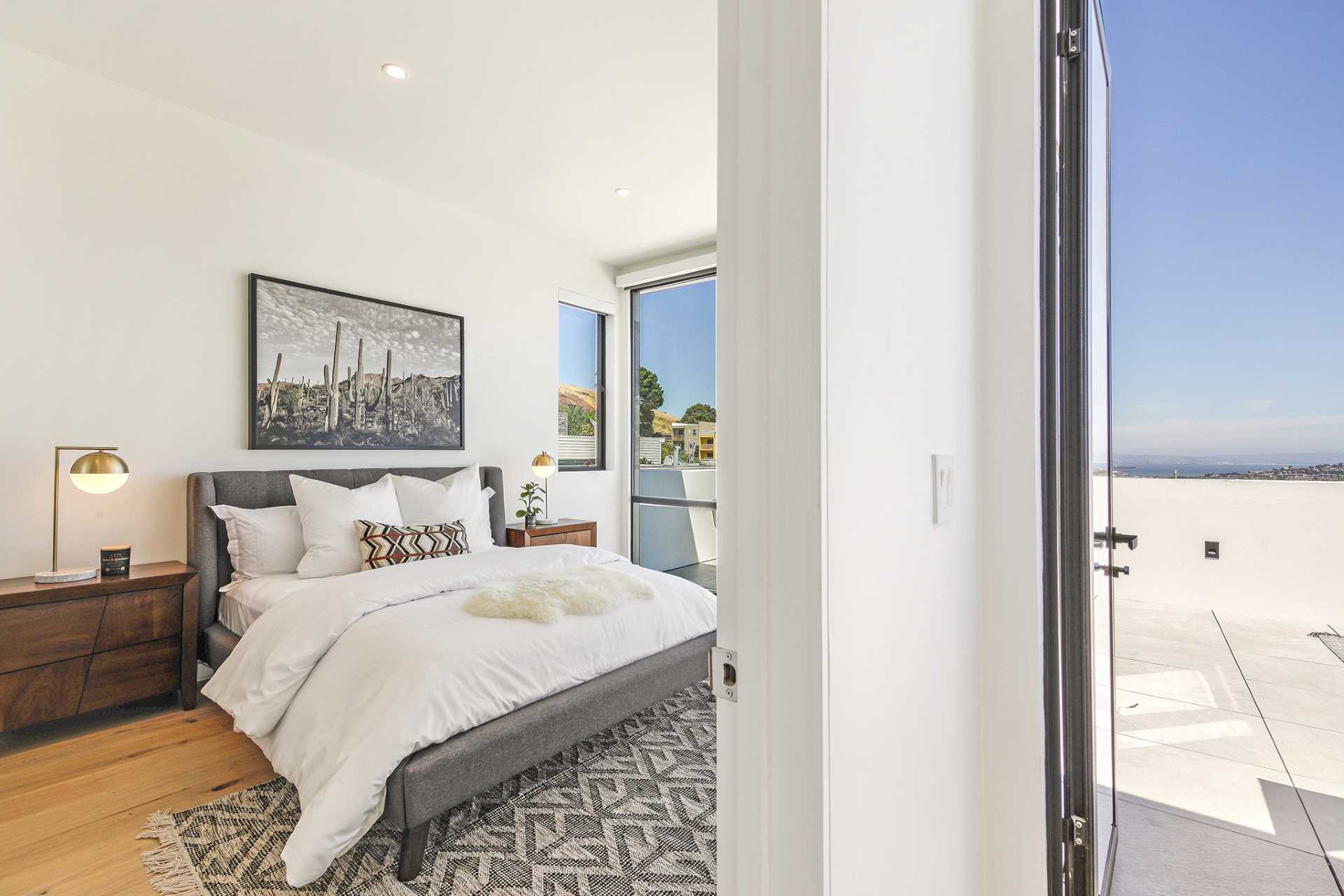 A walk-through closet leads from the bedroom to the ensuite bathroom, where there's a wood vanity, a freestanding bathtub, and a shower with a narrow skylight above.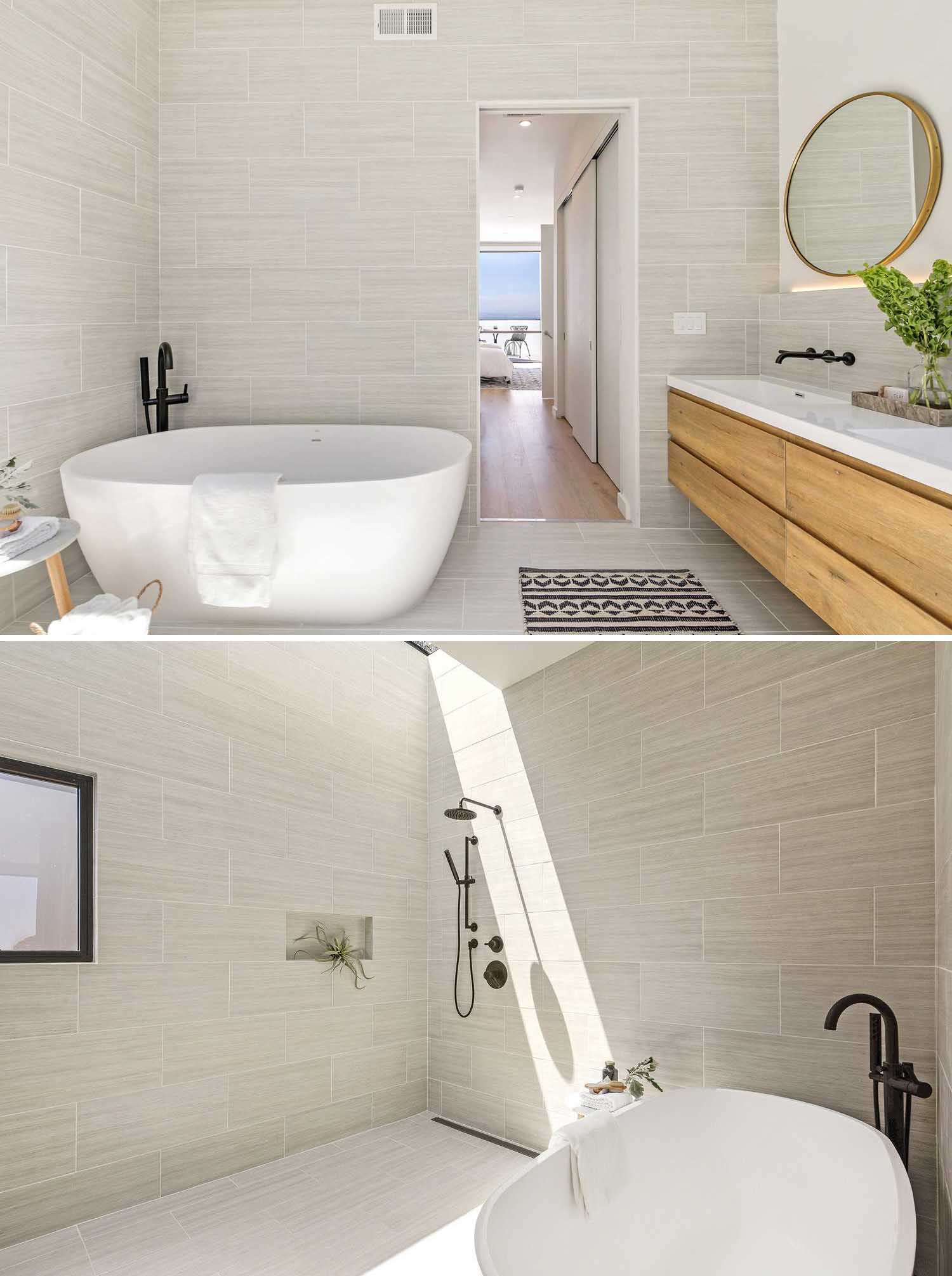 Photography by Open Homes | Design: Blue Truck Studio | Structural Engineering: Mosswood Engineering | Contractor: CBP Construction
Source: Contemporist