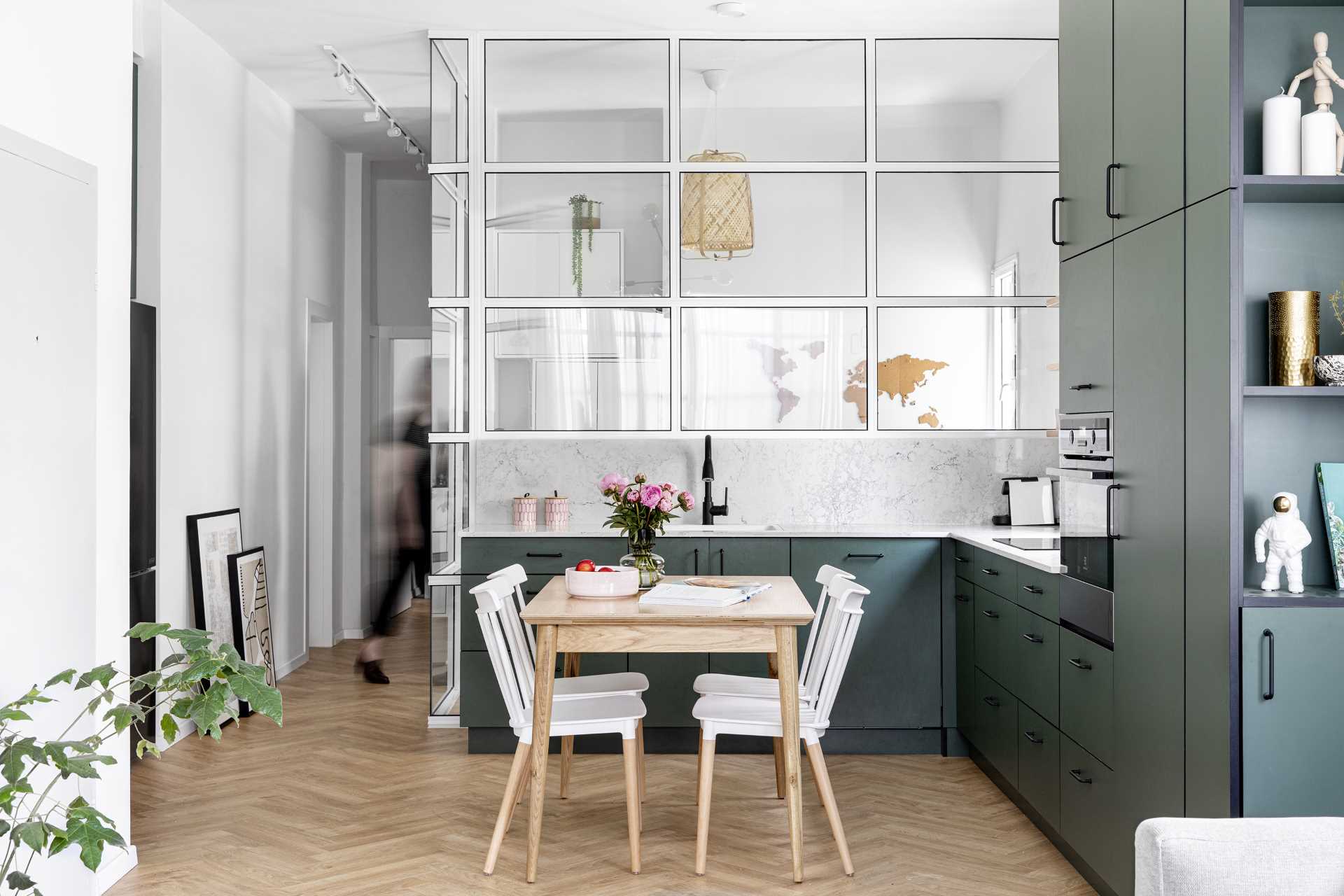 Architecture and interior design studio WE Architects, has transformed an apartment in Tel Aviv, Israel, that includes a glass-enclosed home office.
Partially visible from the kitchen, the home office (or study room) was once part of a bathroom. Using the window from the previous bathroom, the new home office is filled with natural light.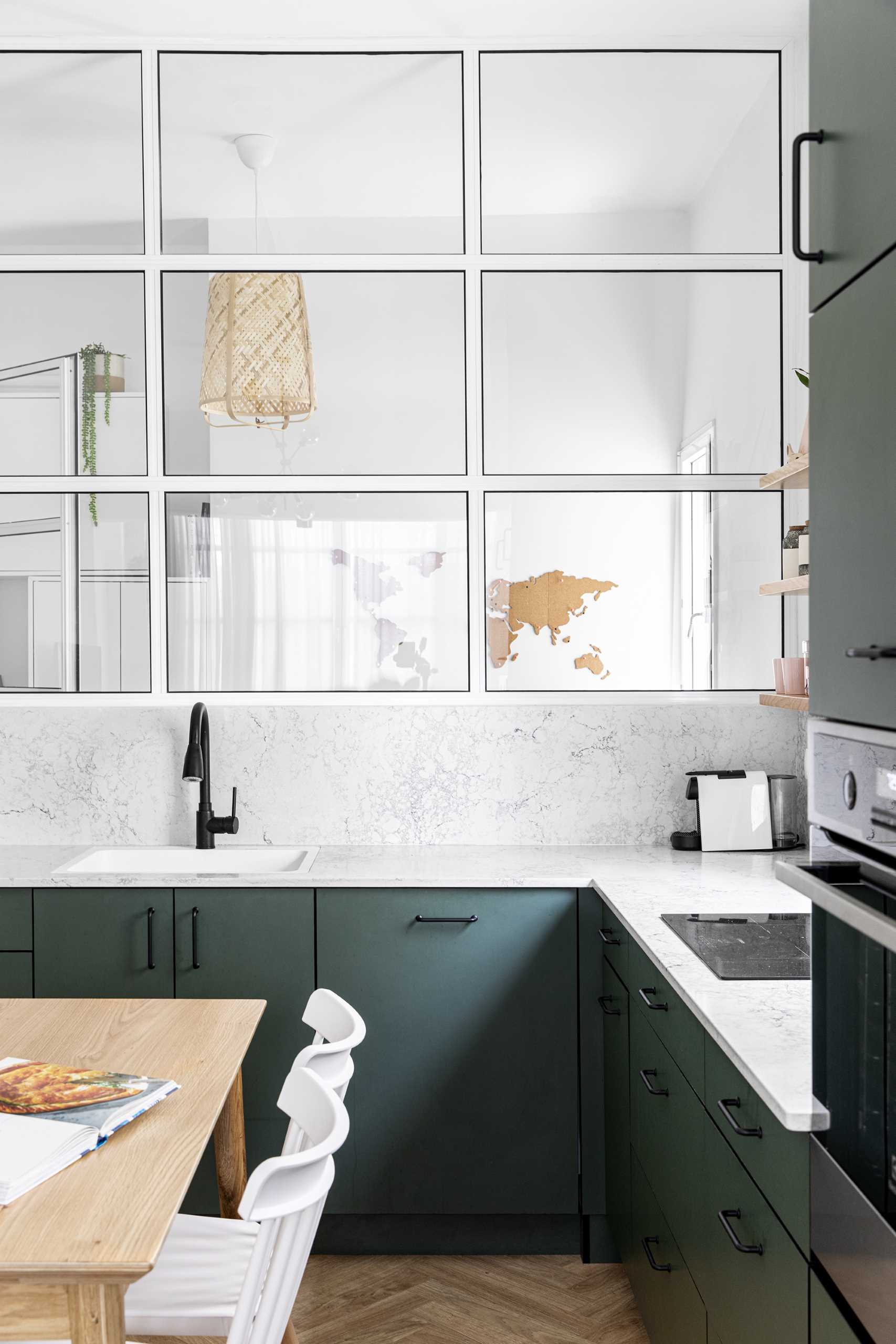 The walls of white-framed windows also allow natural light to flow into the other areas of the home, keeping it bright and open.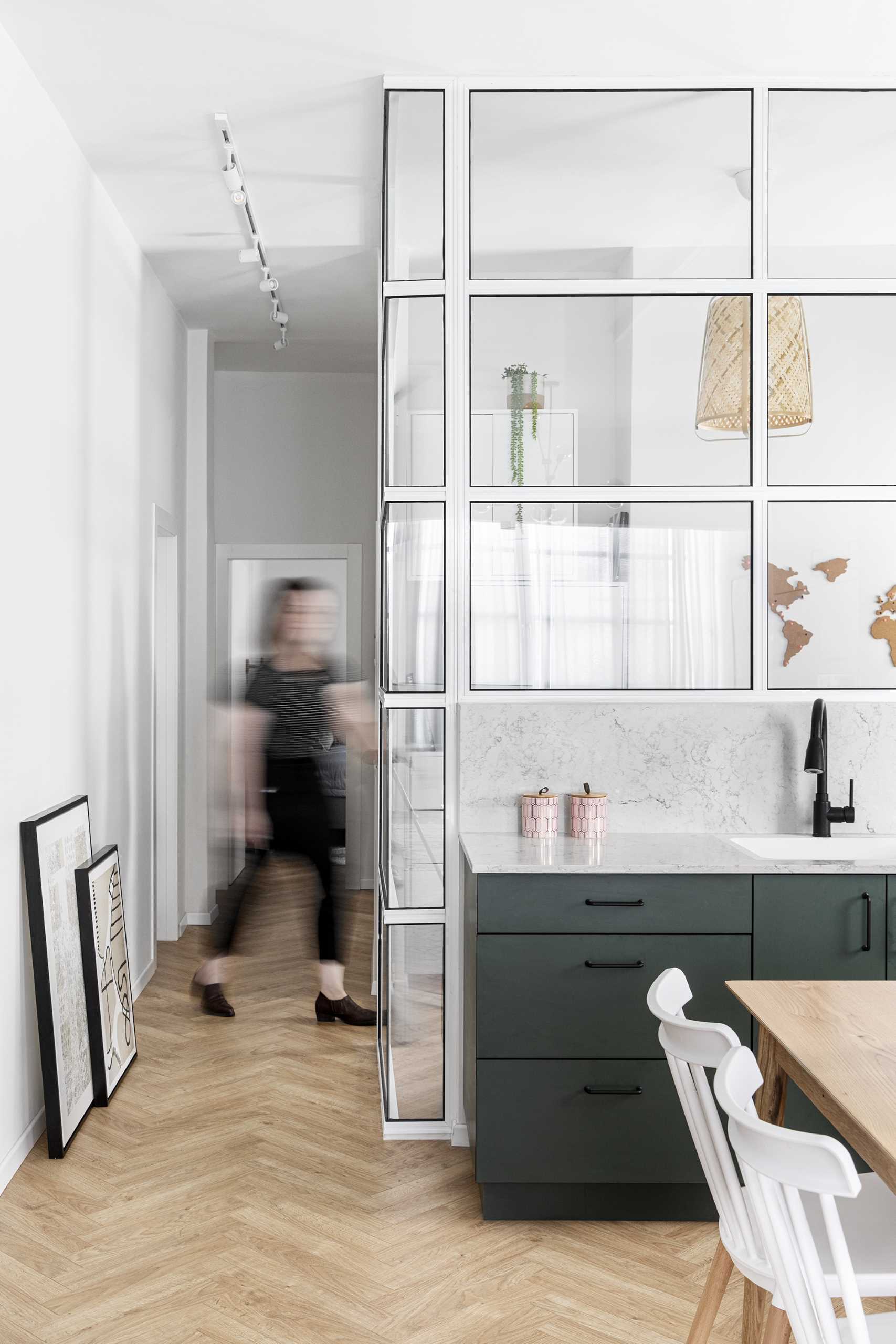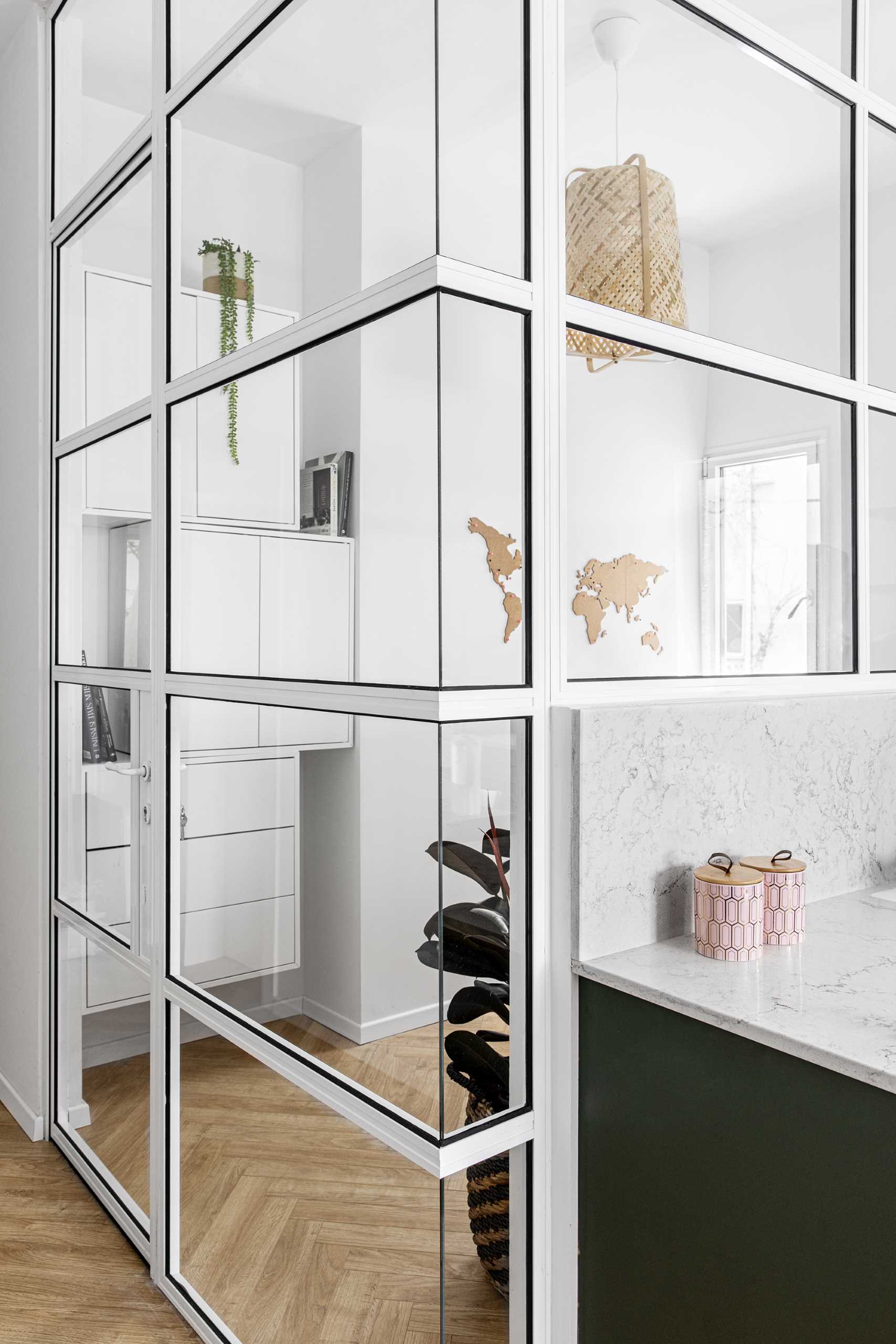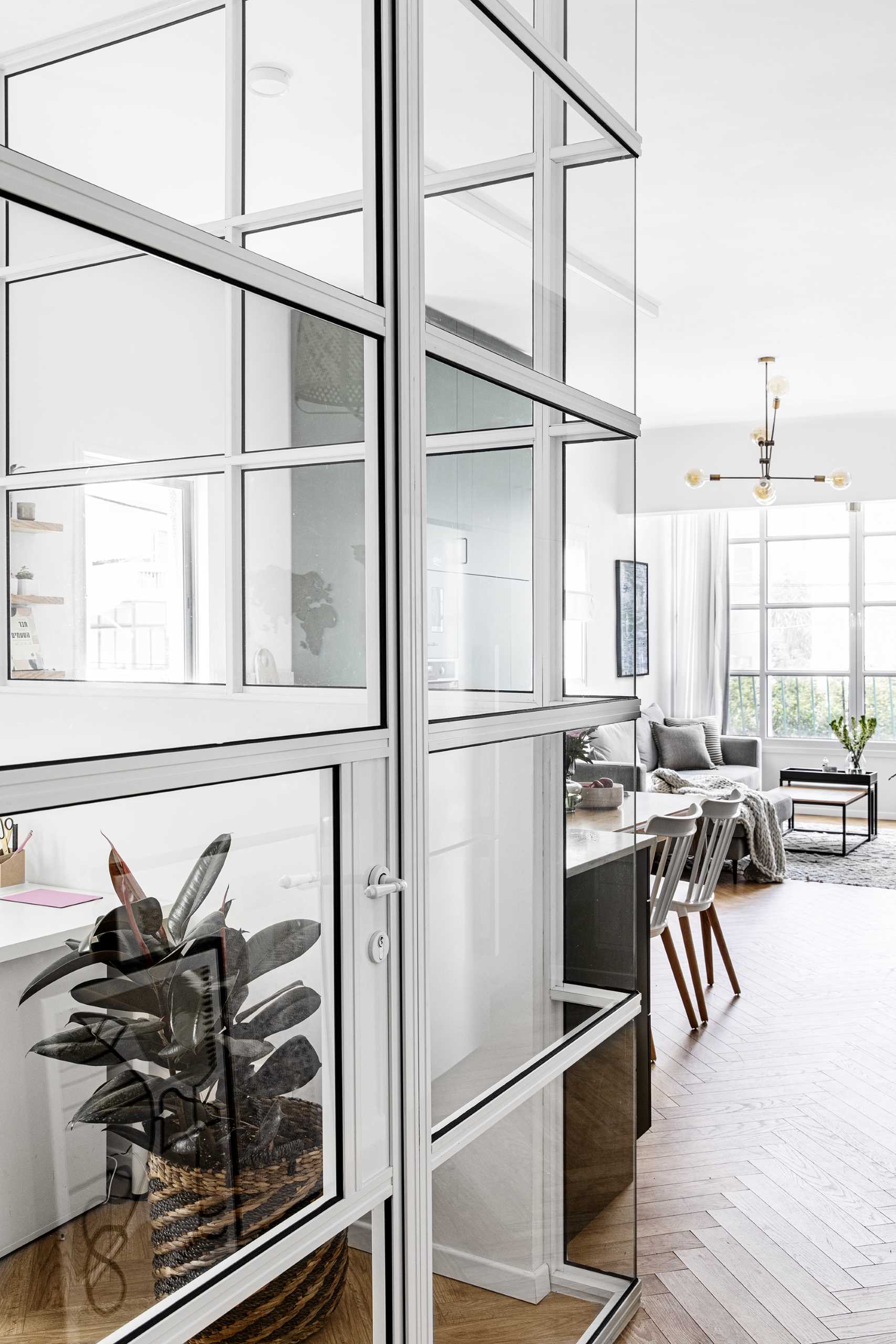 When needed, a door can be closed for privacy while working, however, the person using the office can see the happenings of the home, with the hallway just outside.
Inside the home office, there's a desk against the wall, while on the opposite wall, there's a wood world map and storage.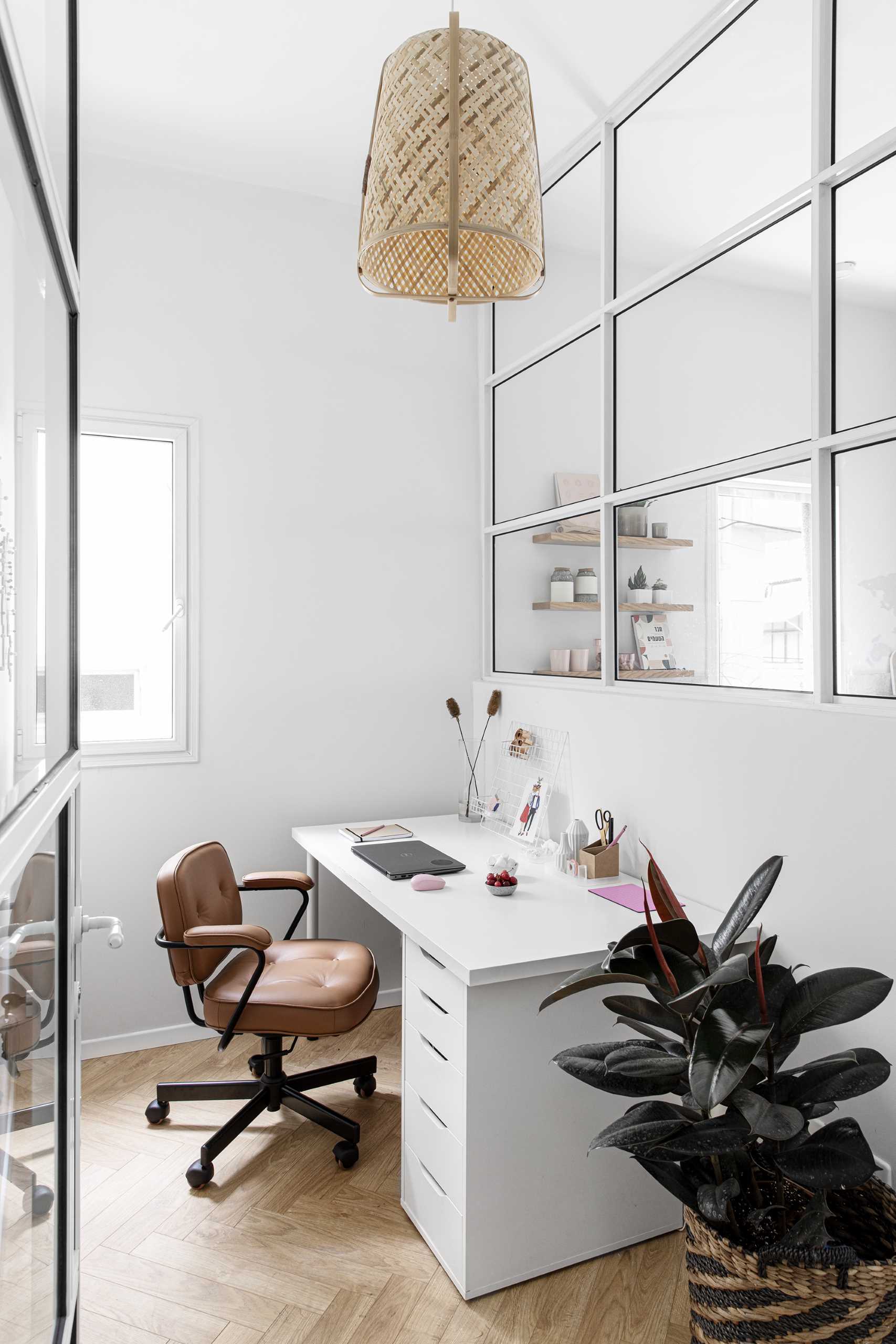 Let's take a look at the rest of the apartment interior…
A bright living room is furnished with a grey couch, plants, and a chandelier. Warm wood parquet flooring is featured throughout.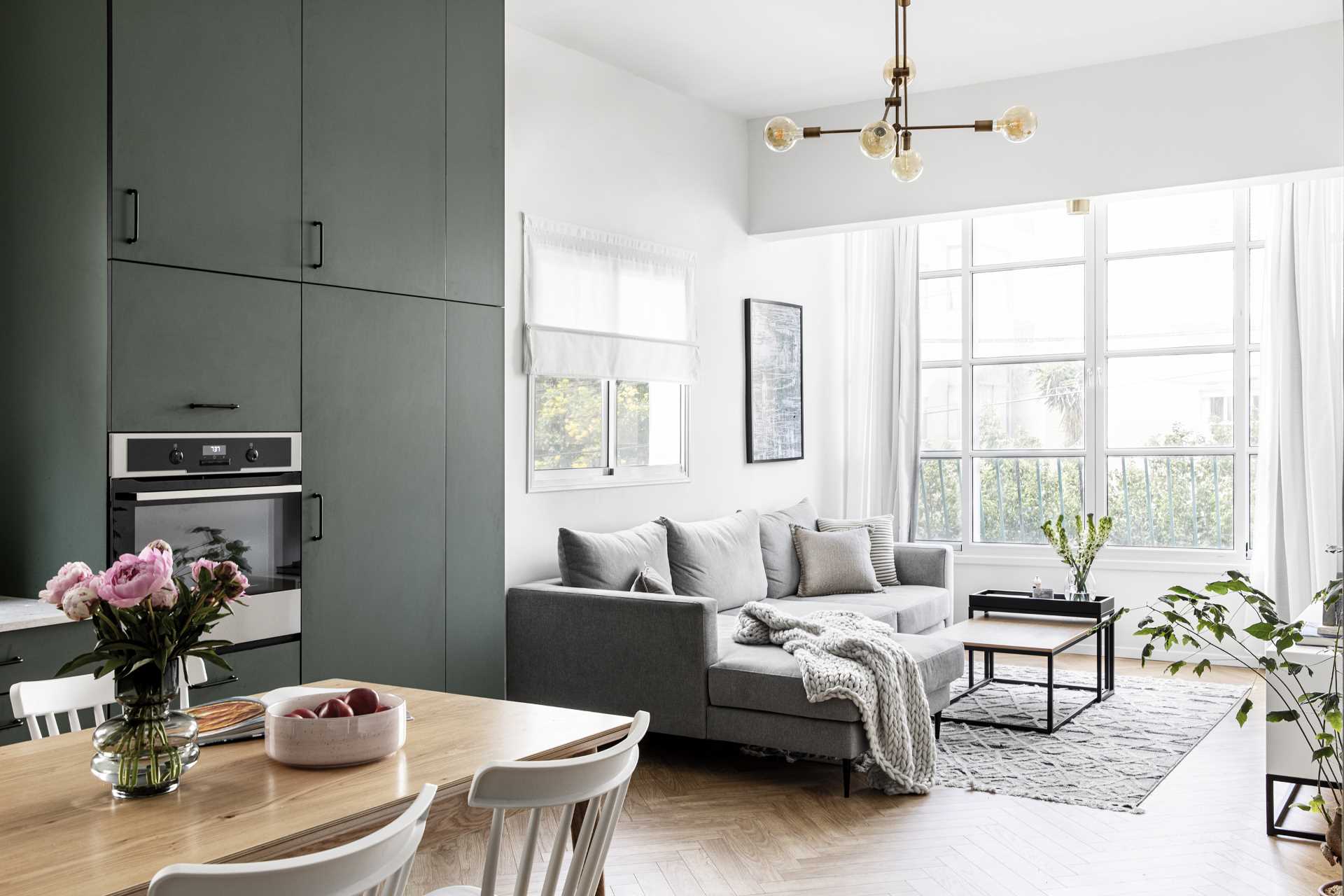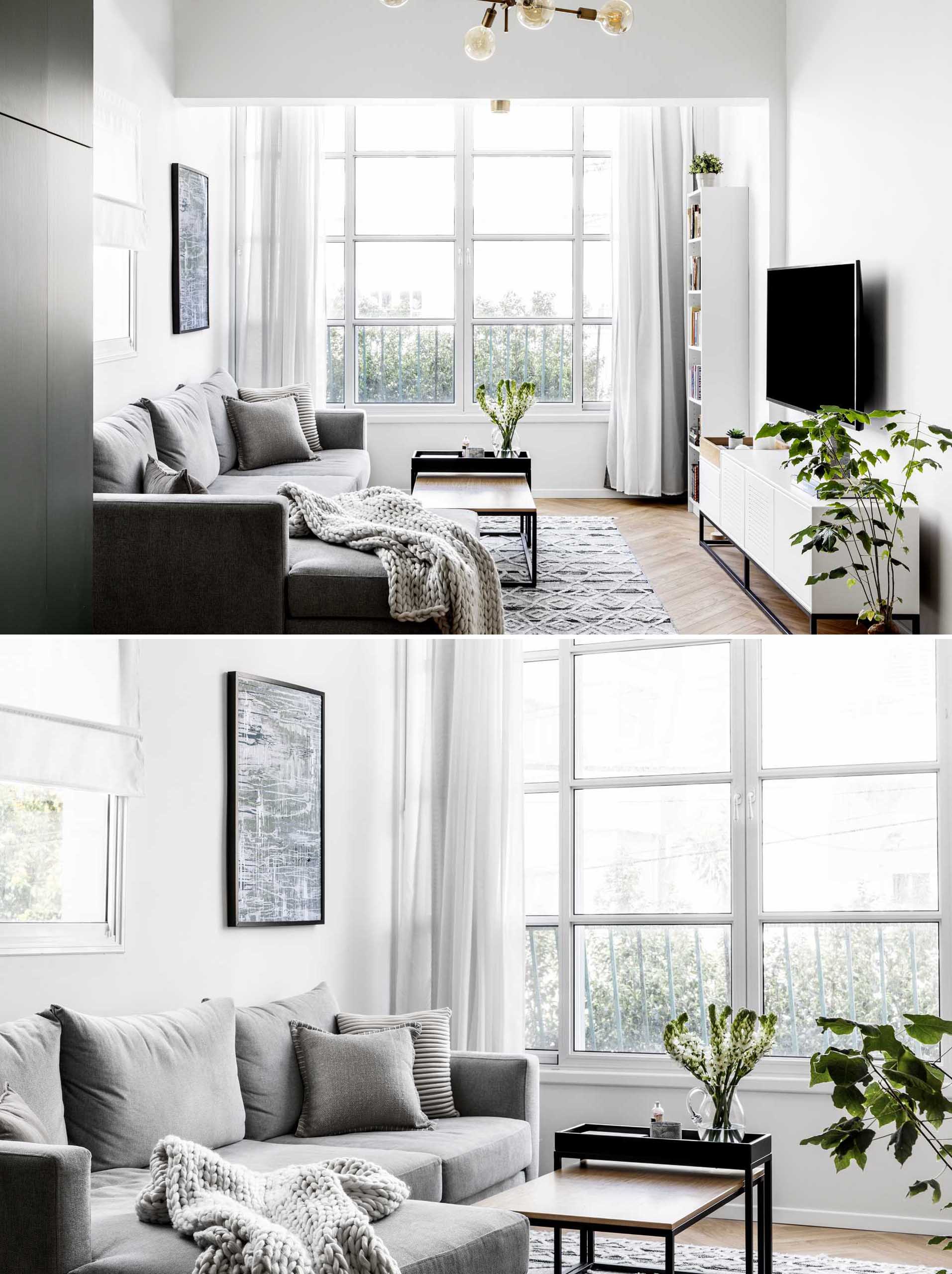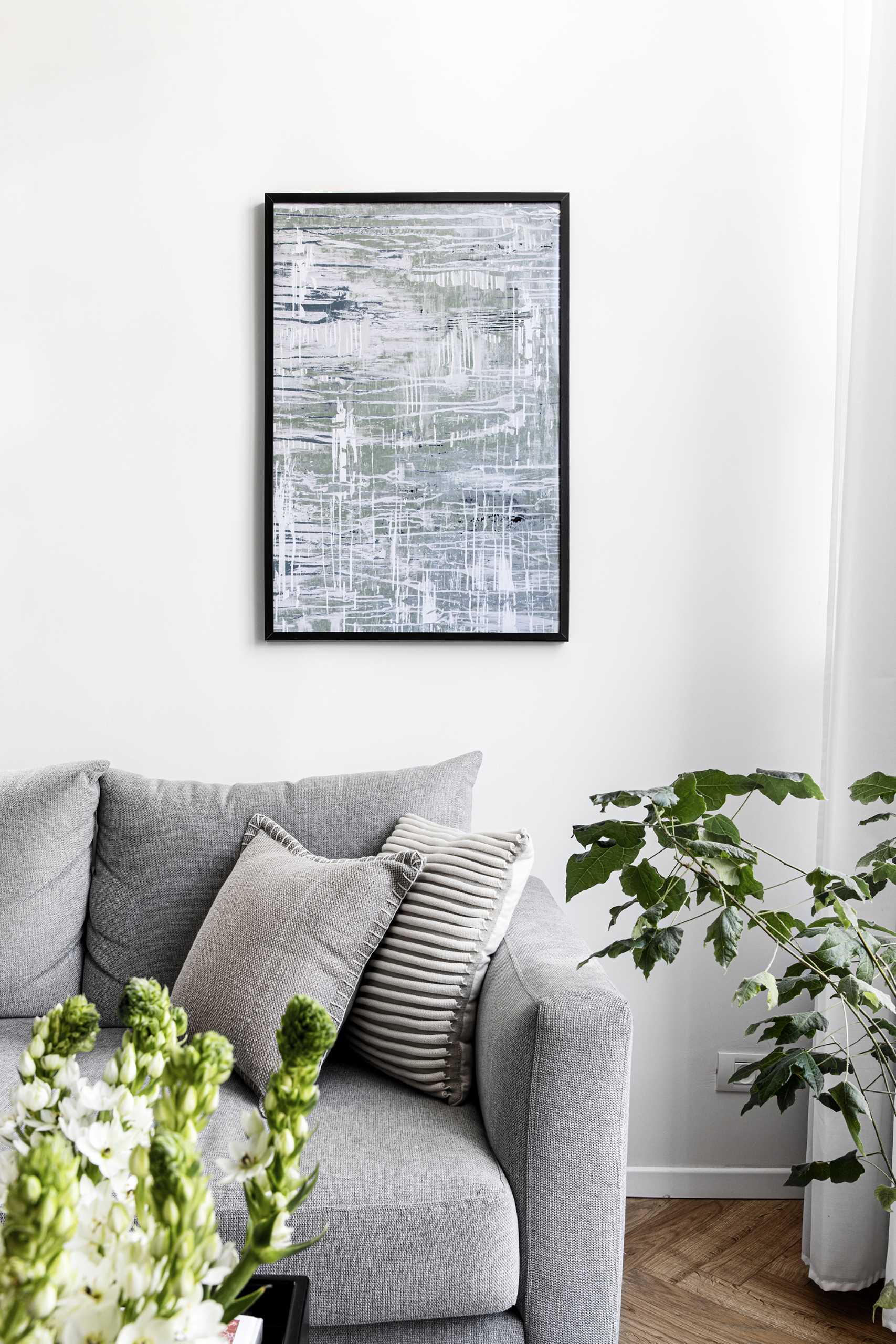 The kitchen and dining room are combined, with the dark green cabinets adding color and complementing the plants in the living room.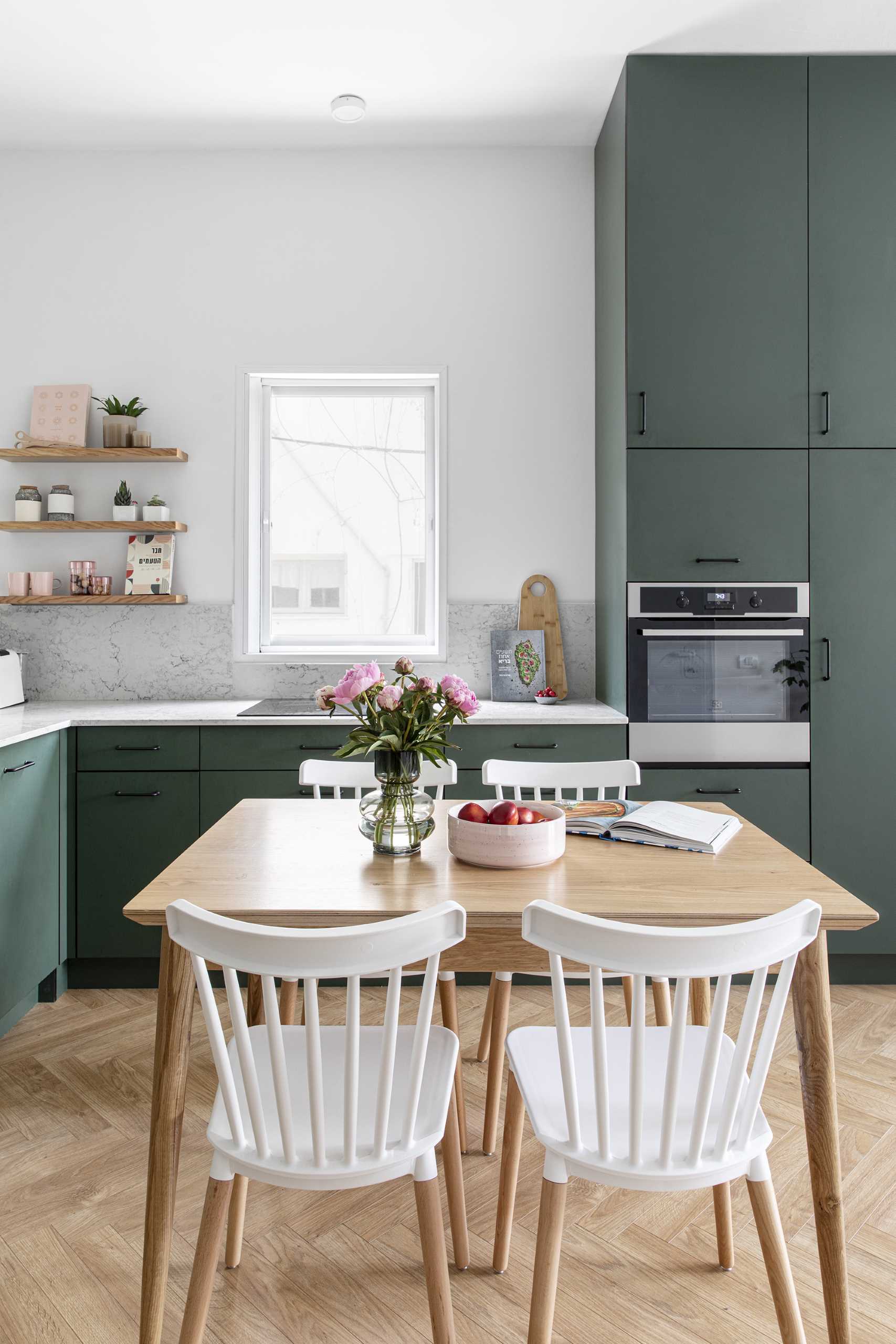 The floating wood shelves above the countertop and the white walls are replicated in the material choice of the dining table and its chairs.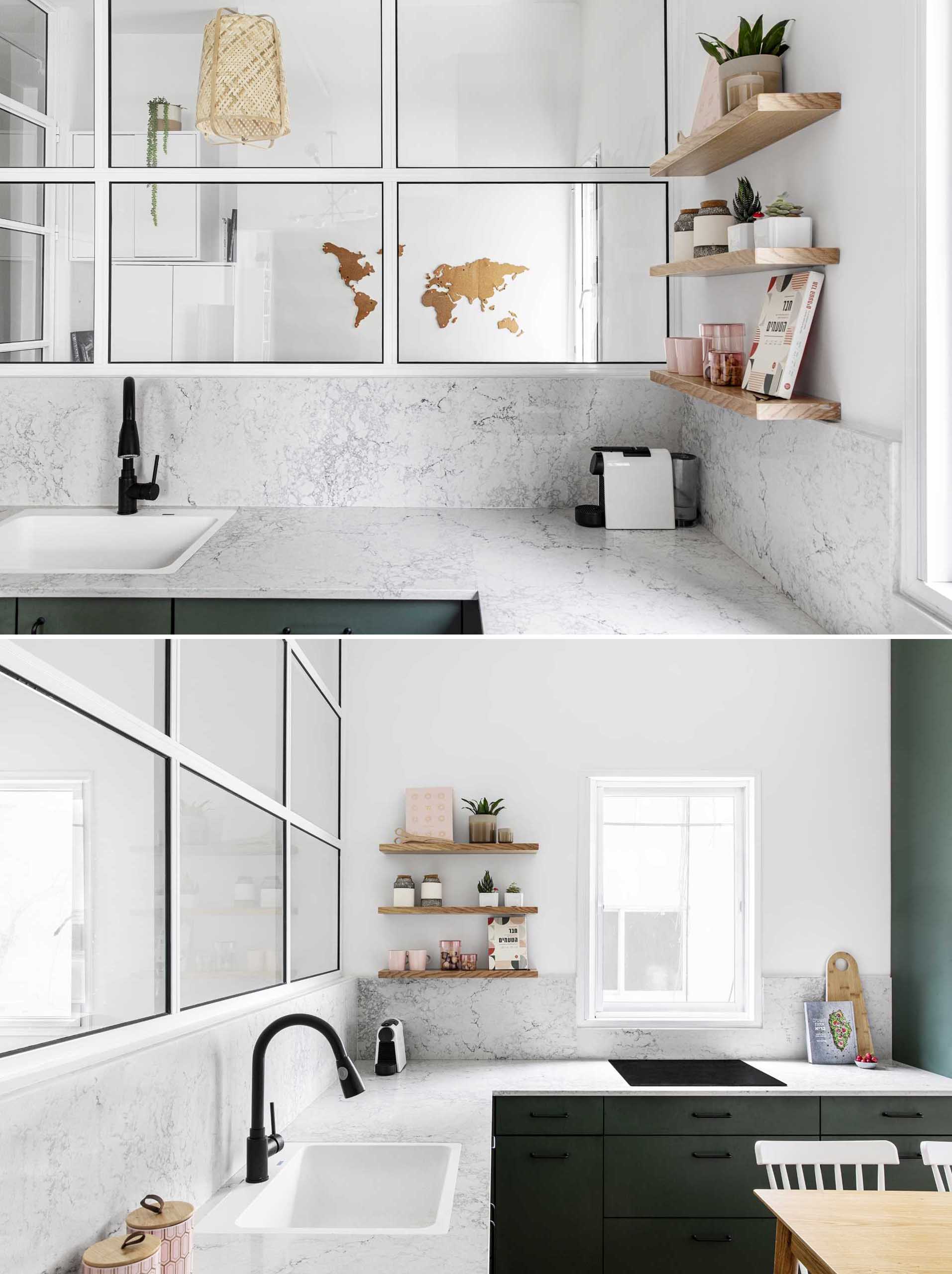 The ceiling-high cabinets add much-needed storage room, while on the living room side, there's open shelving for displaying decorative items.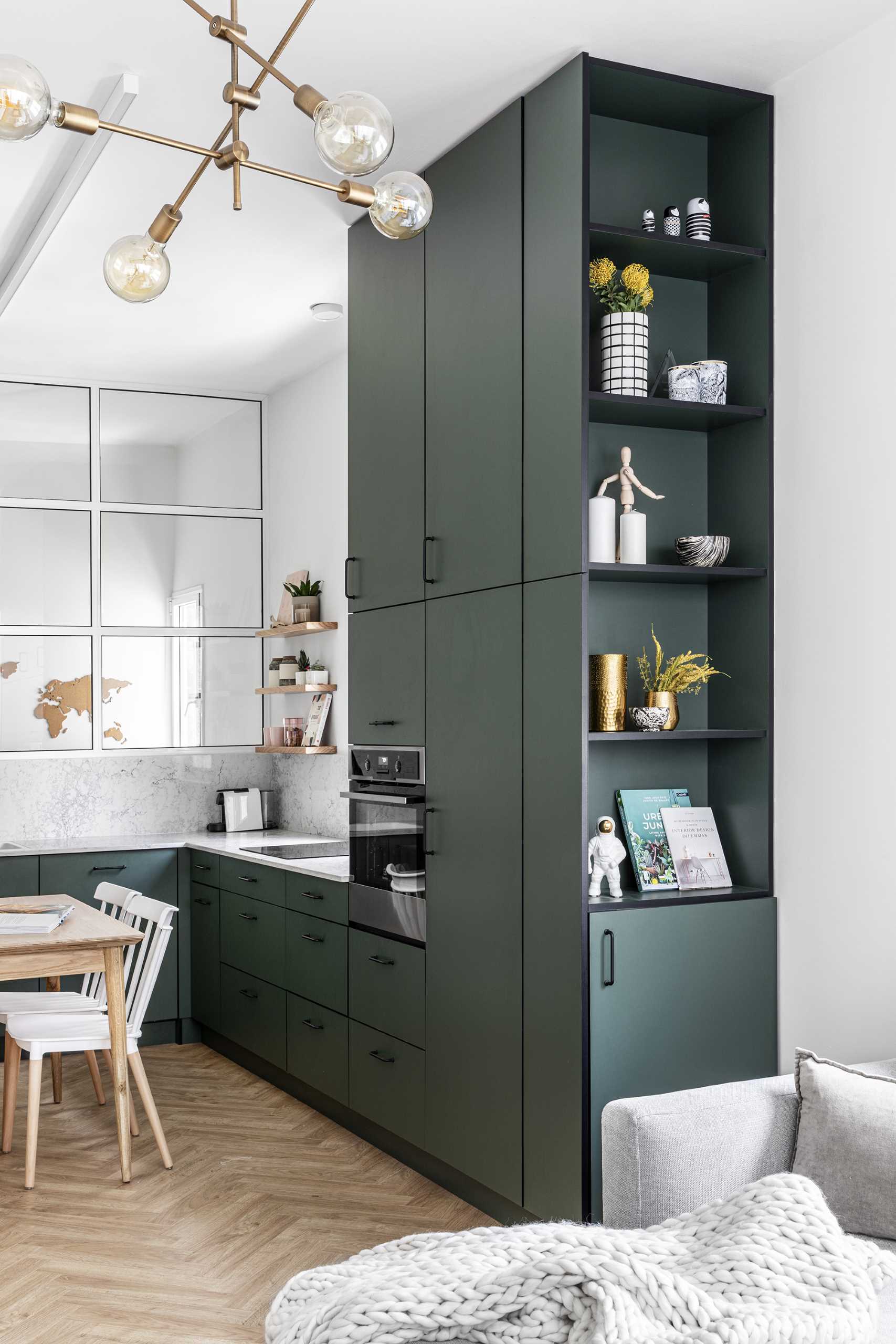 In the bedroom, floor-to-ceiling cabinets line the wall, while there's a small bench, mirror, and dresser in the corner.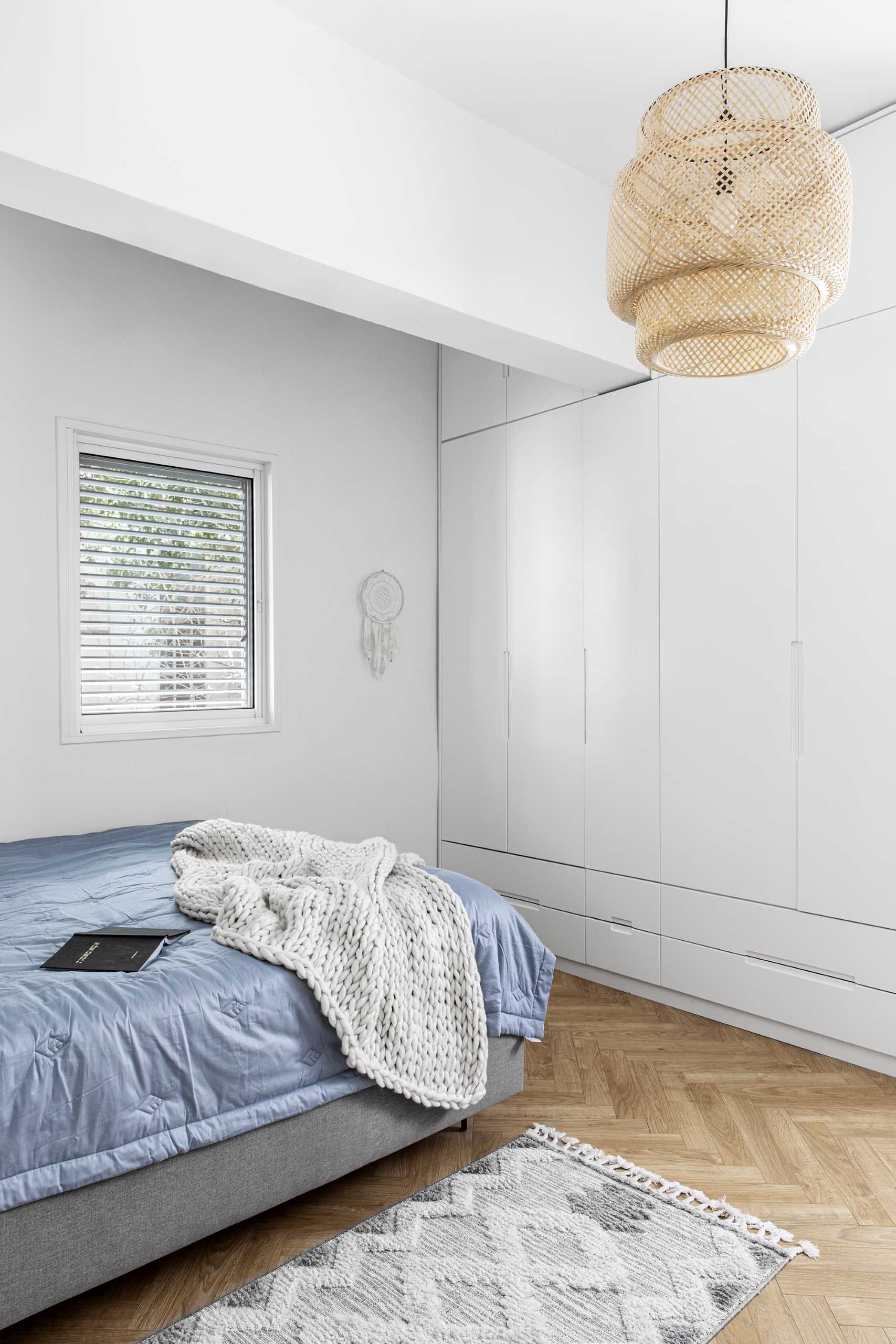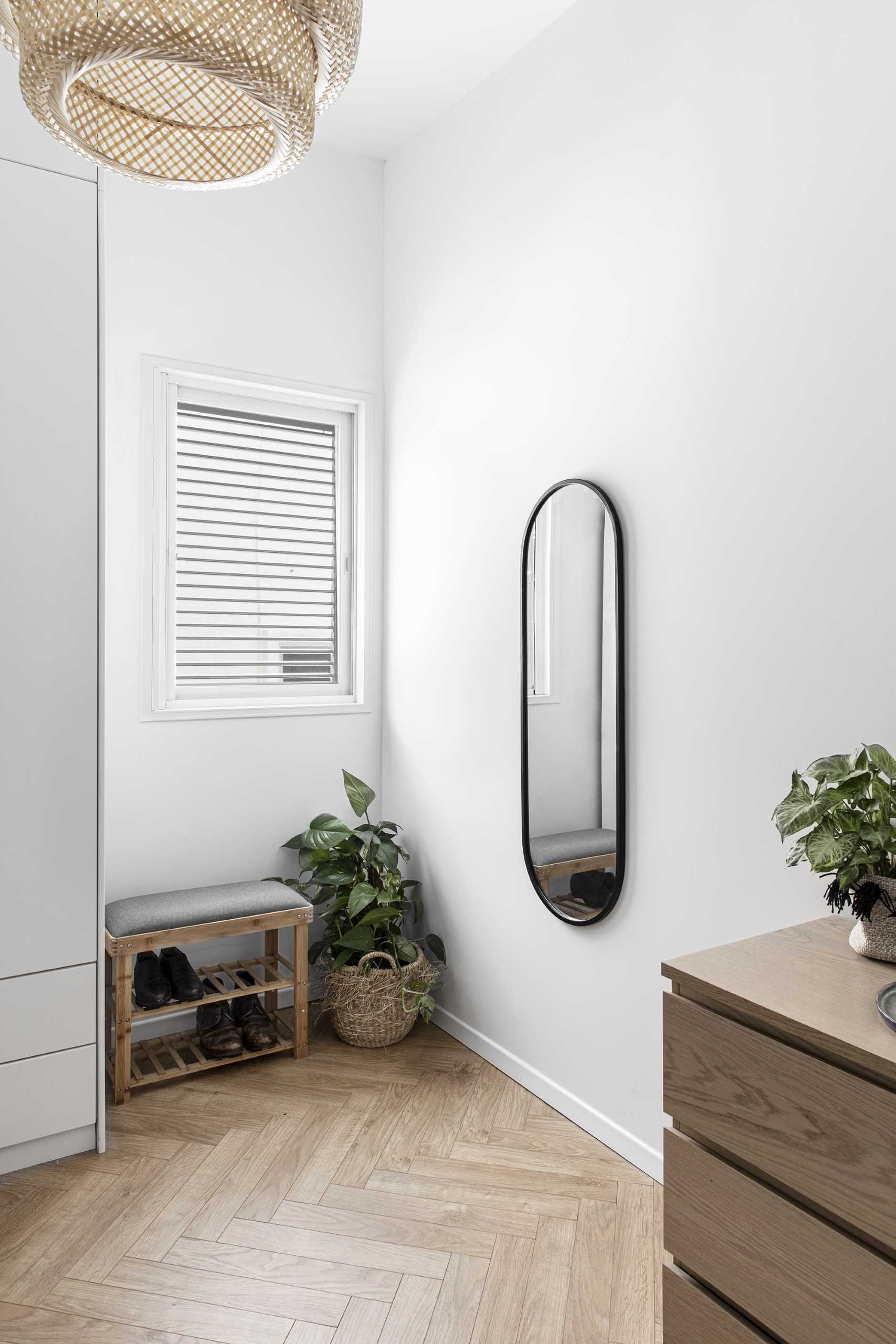 In the bathroom, there's a floating wood vanity, a black-framed-square mirror, a pair of wall hooks, large format tiles, and a bath/shower combo. Hidden from view are the laundry machines.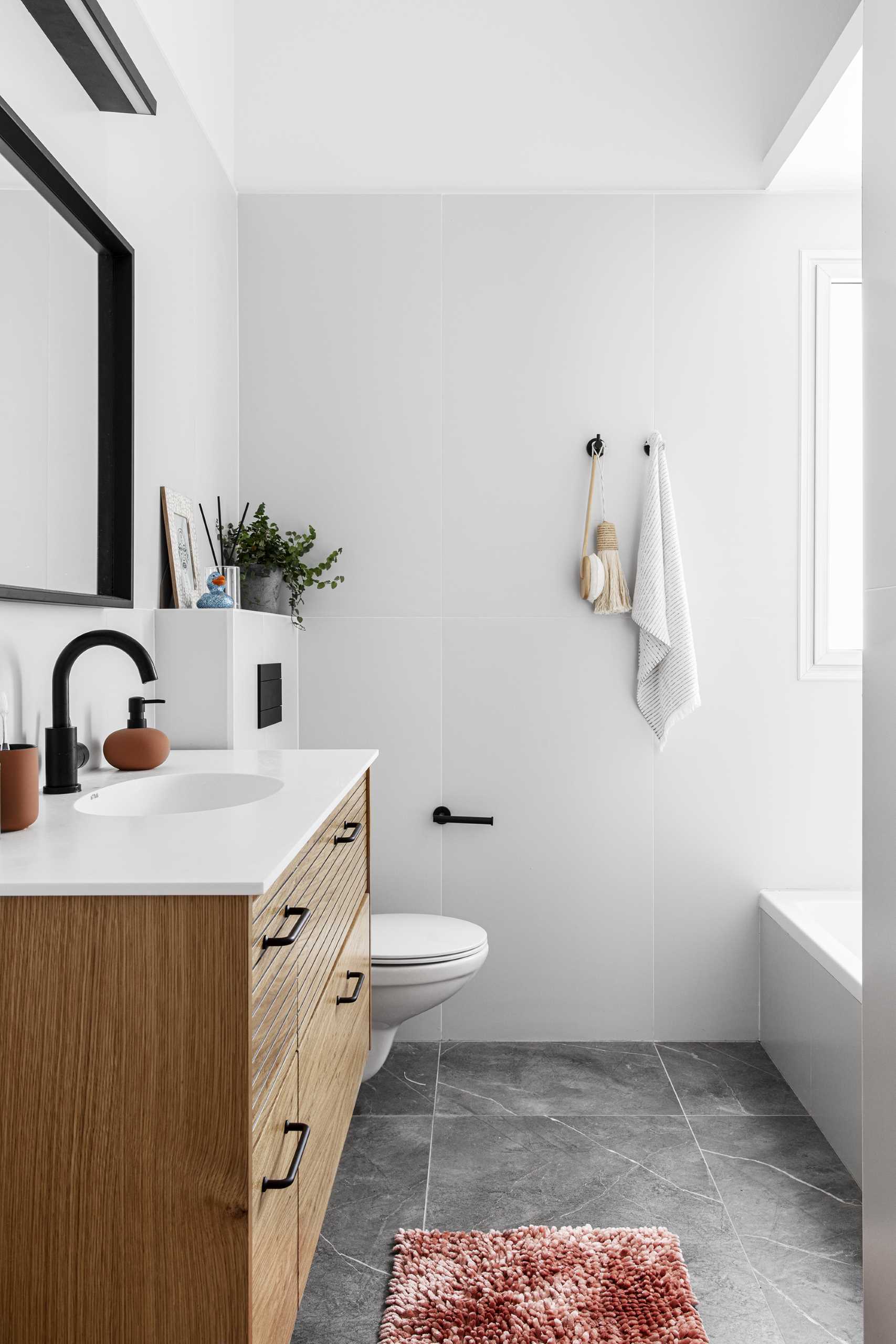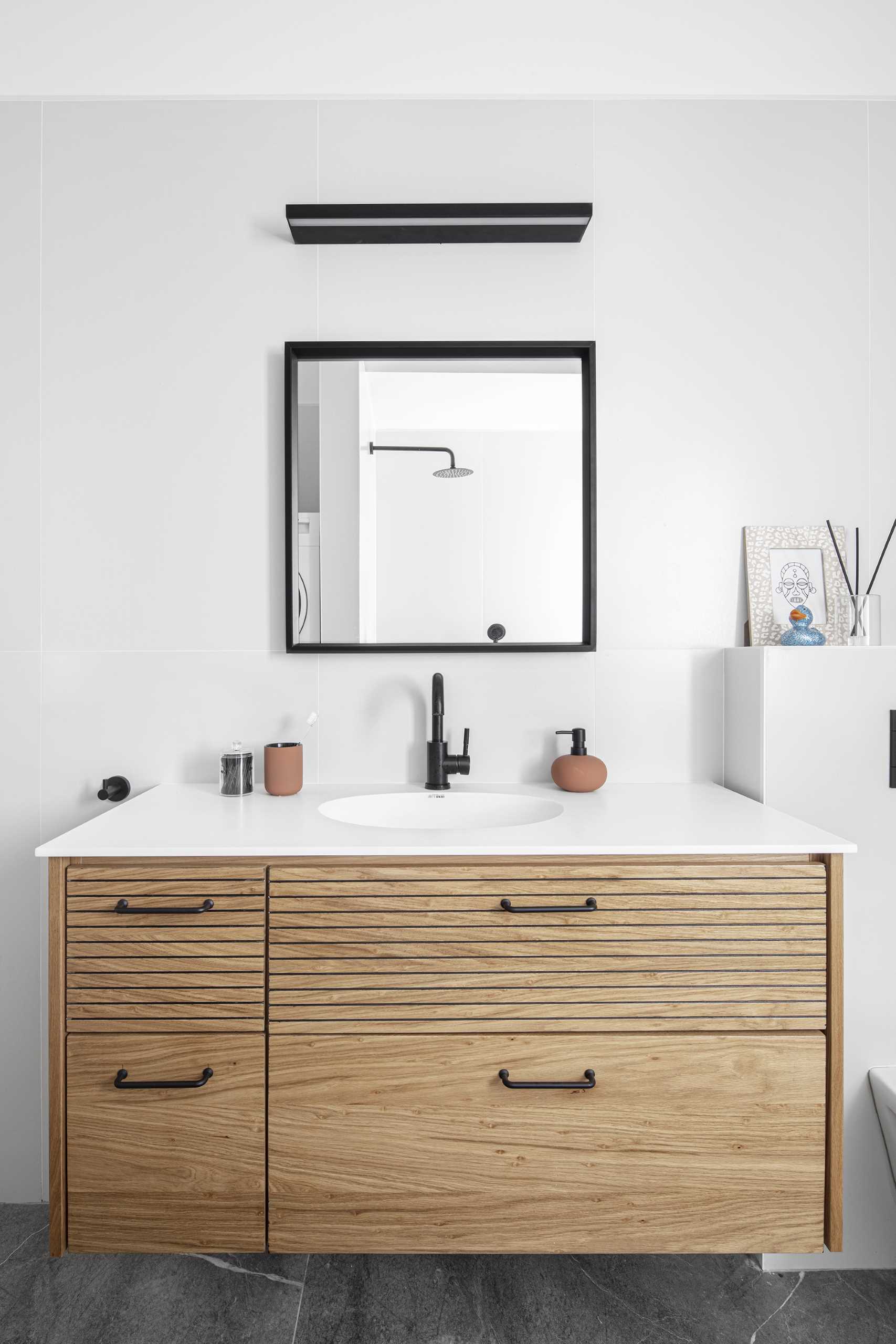 The powder room is very different from the main bathroom, with bold green walls, dark grey tiles, and a gold frame mirror with matching decor items.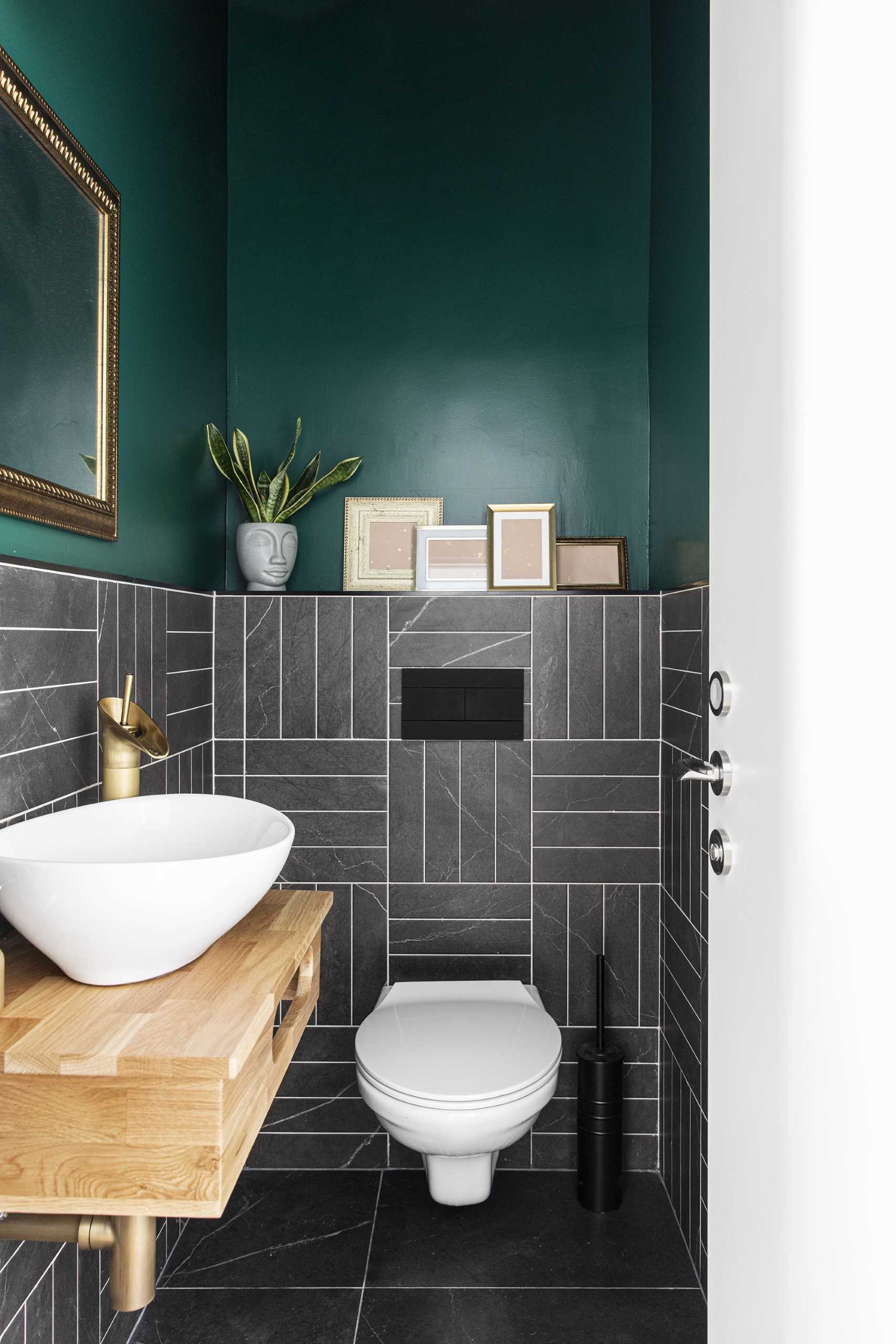 Photography by Itay Benit
Source: Contemporist