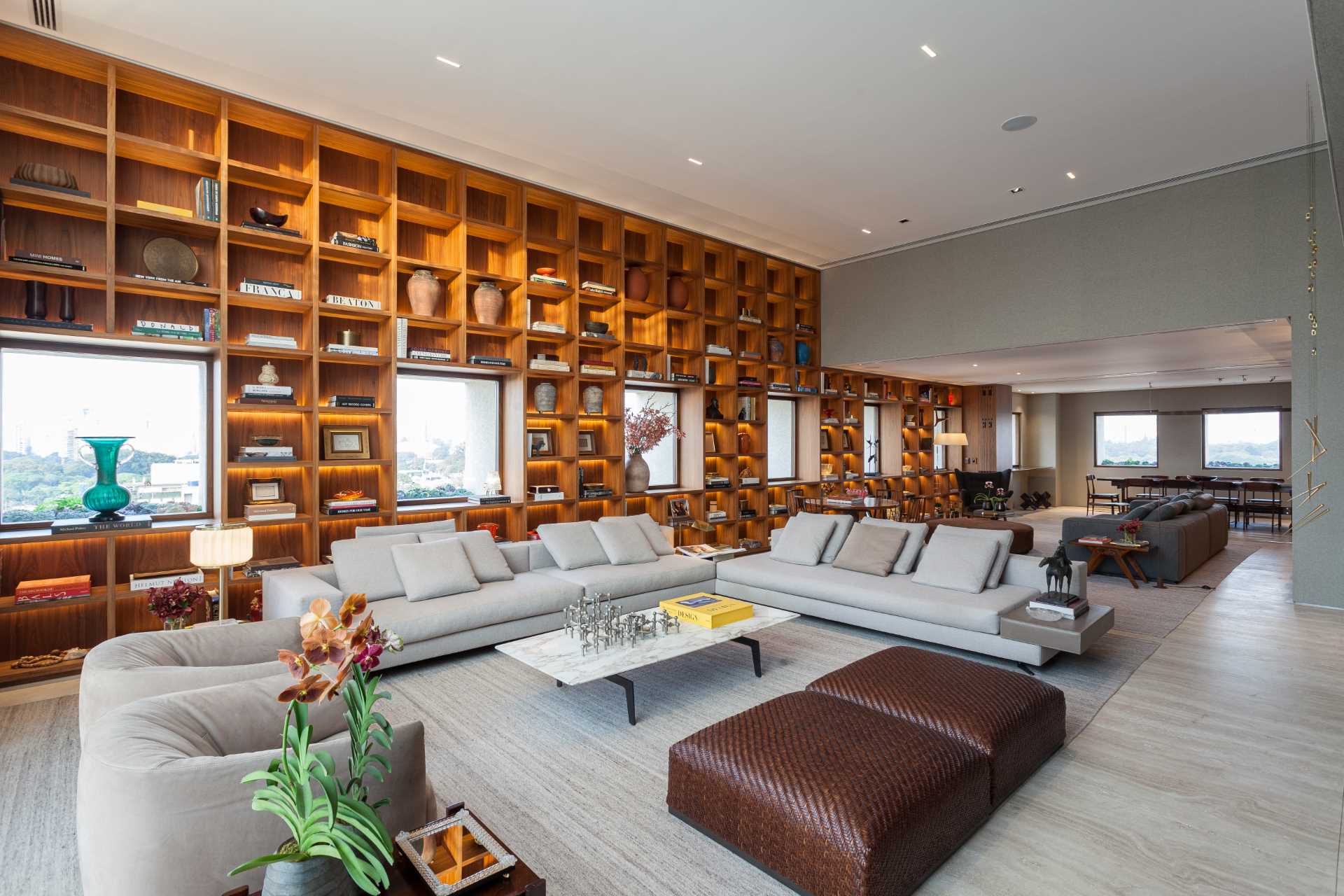 Architect David Bastos has recently completed the design of a multi-floor apartment in Sao Paulo, Brazil, for a couple, that includes a large bookshelf.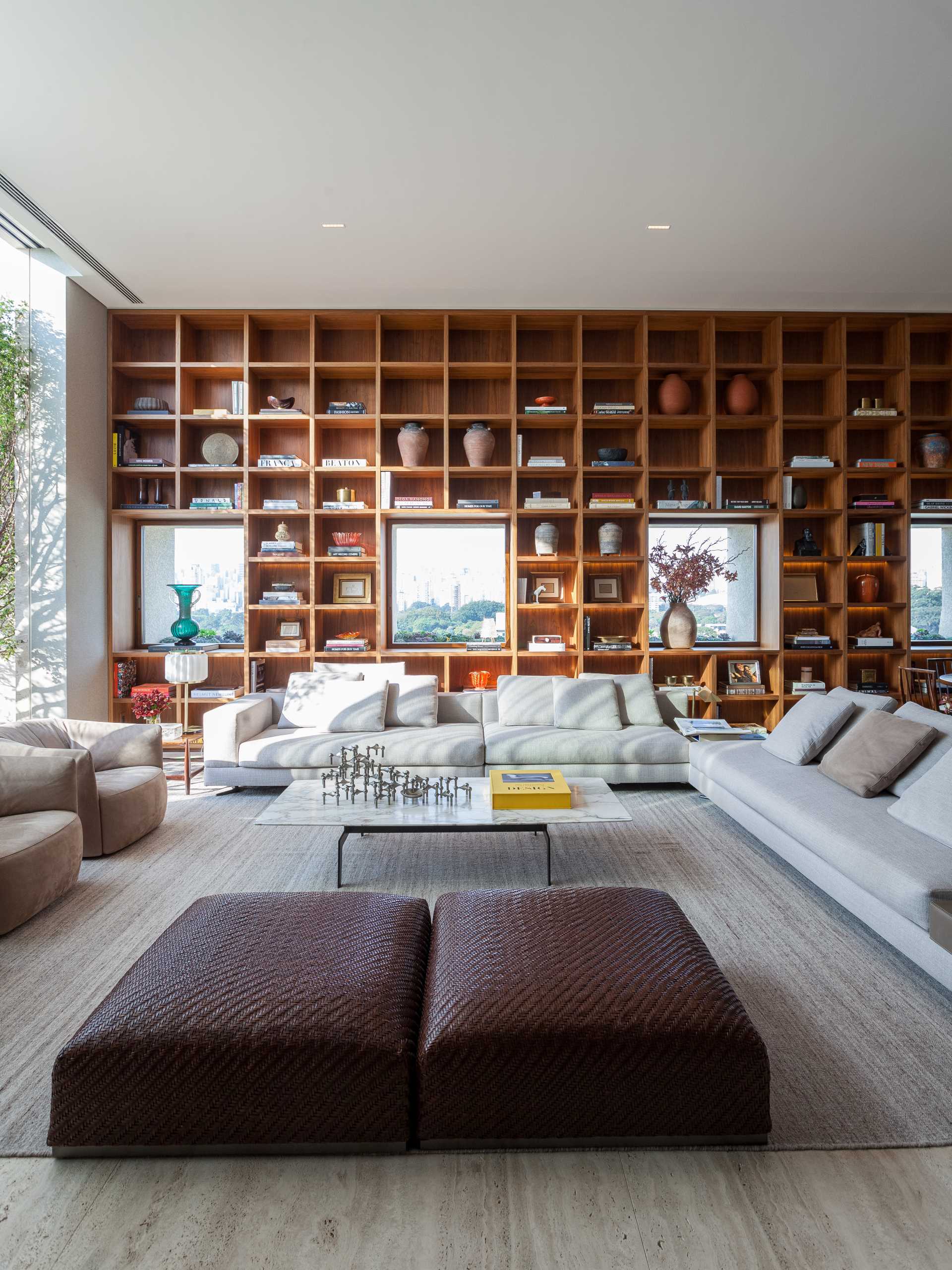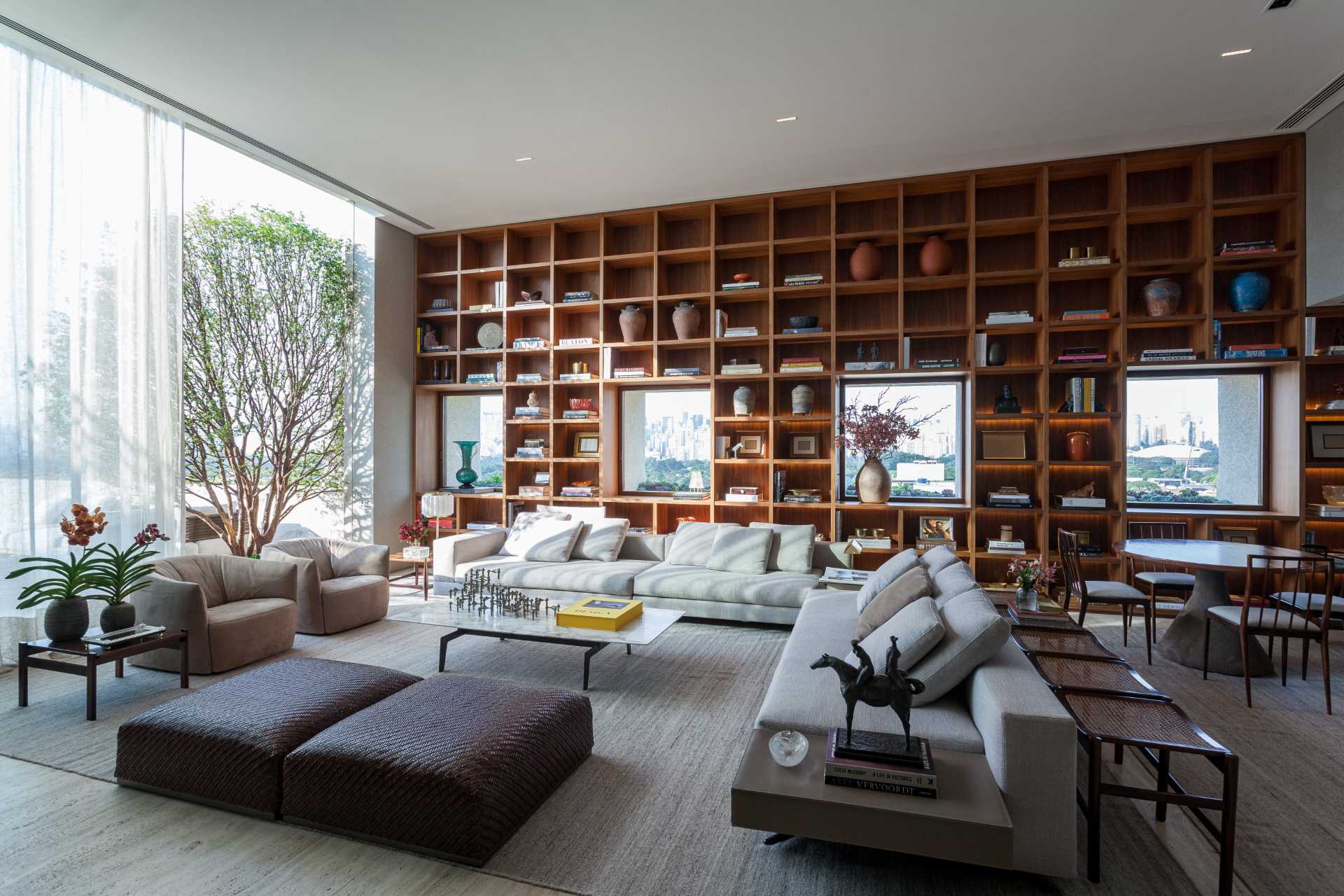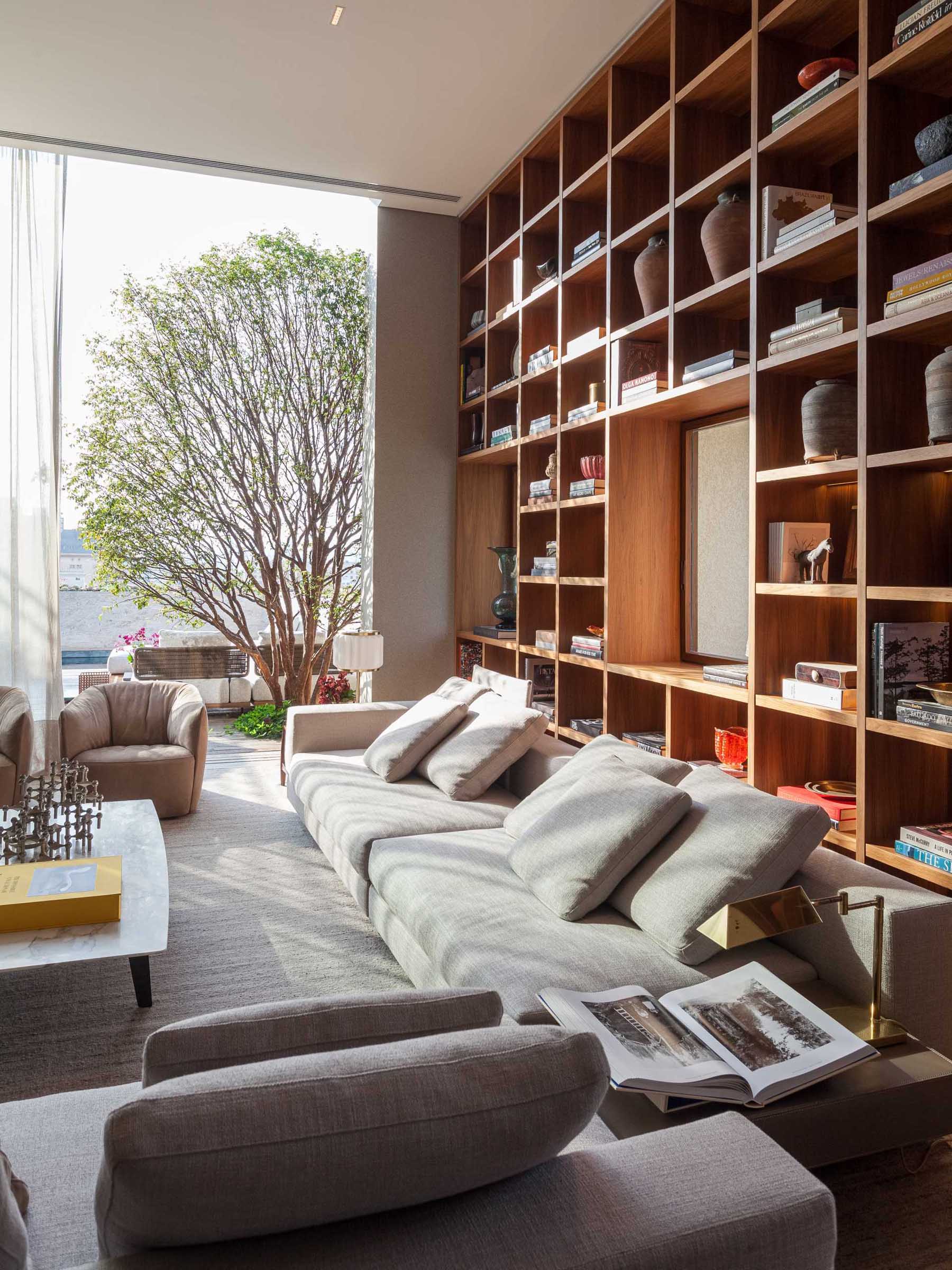 The design allows the focus to be on the multiple windows that also share the wall, with the shelves framing the windows as if they were paintings.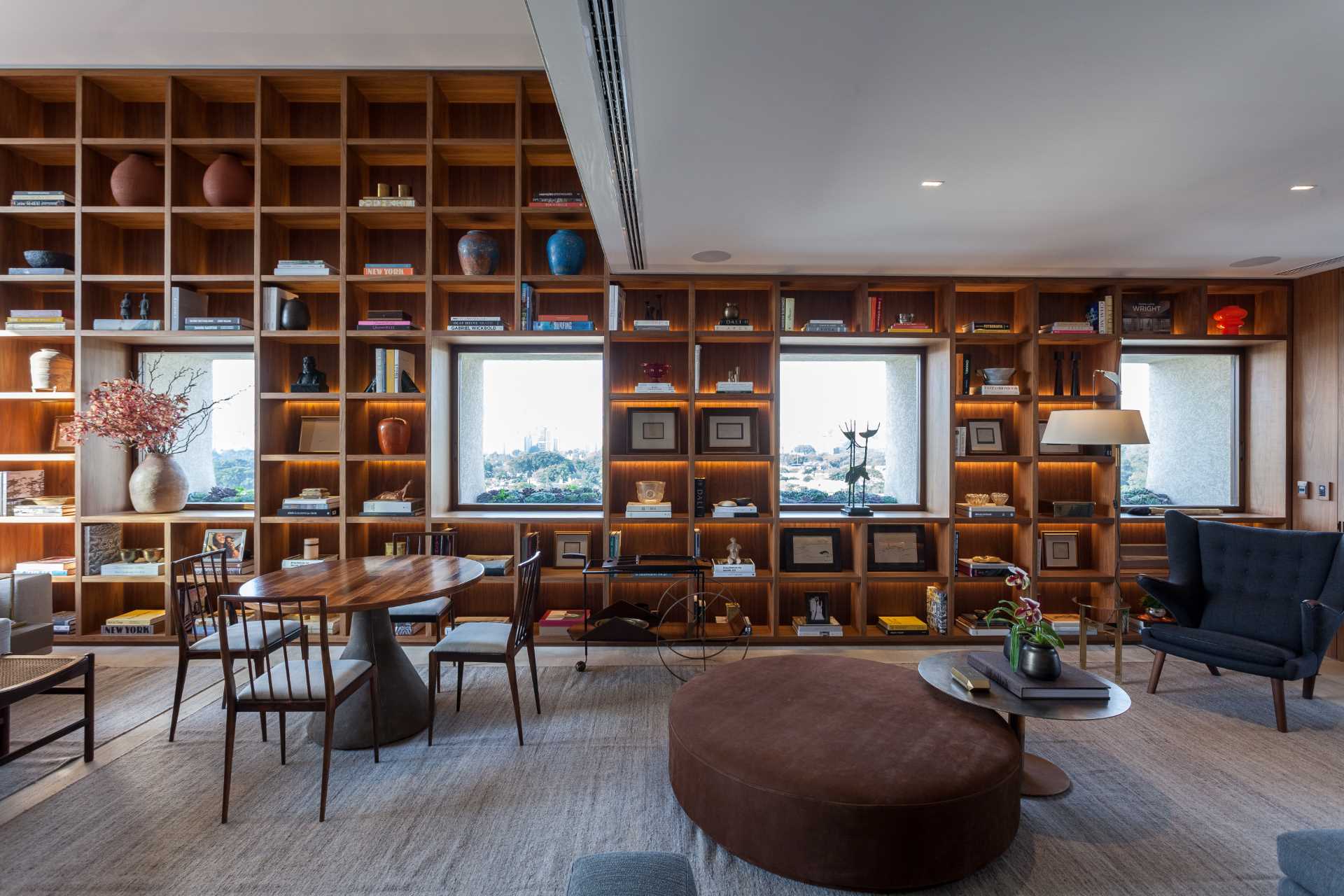 The expansive wood shelving unit lines the entire wall that spans the living room through to the dining room, which can be partitioned off by a folding wood wall. Behind the couch in the living room is a secondary wall lined with shelving.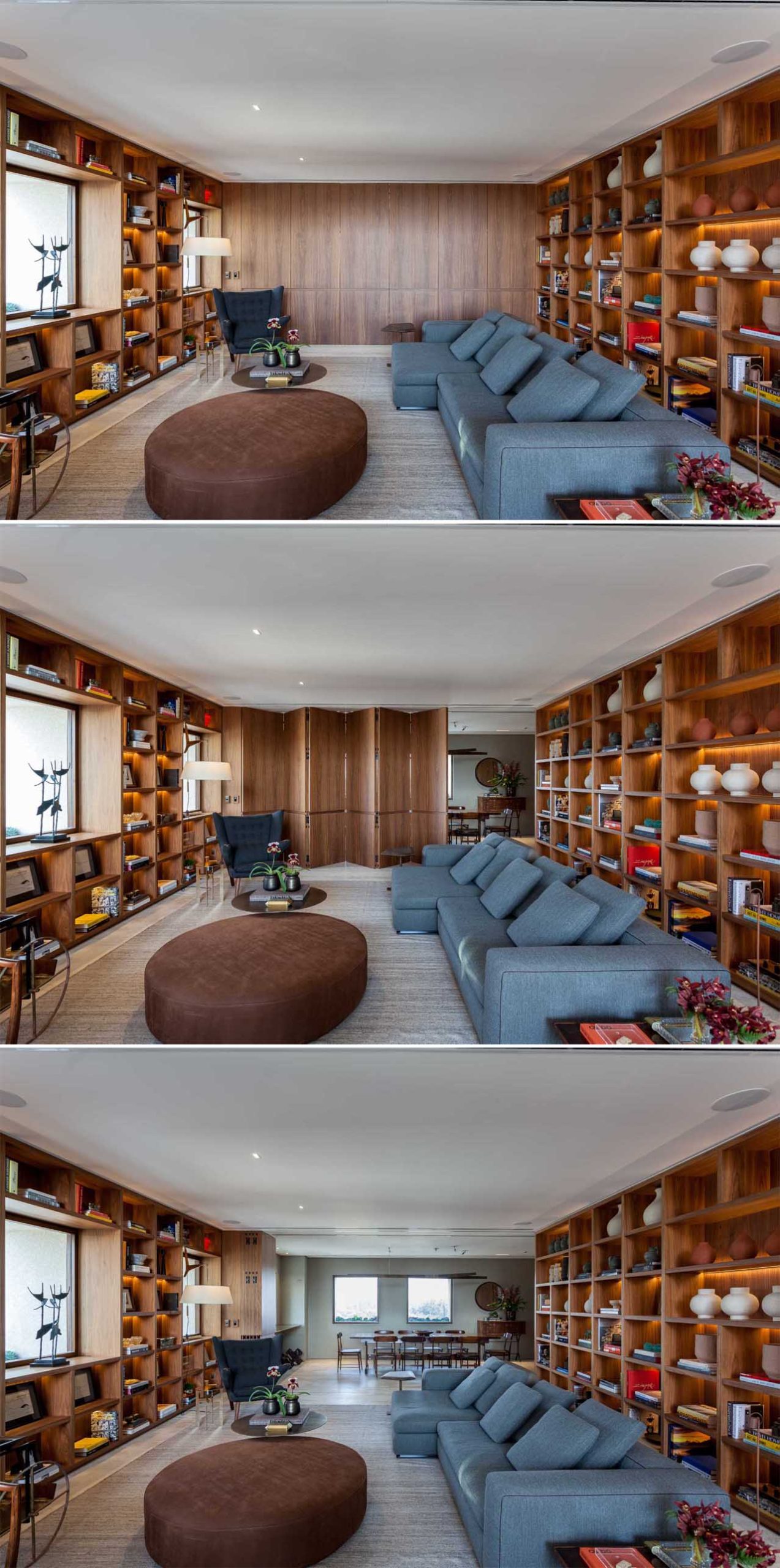 At night, hidden LED lighting adds a warm glow to the bookshelf.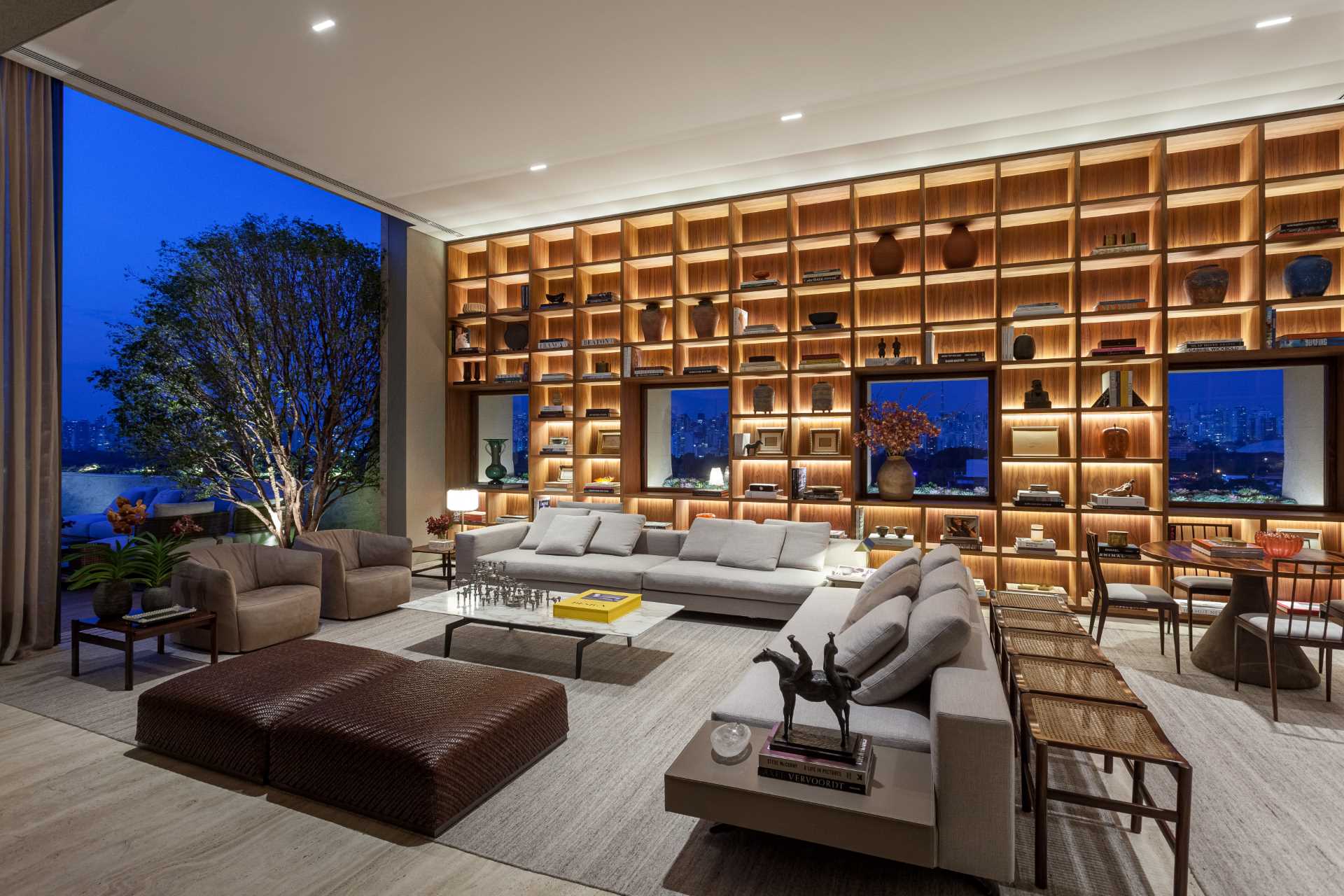 Let's take a look around the rest of the apartment…
The Deck and Pool
Located off the living room is a deck with a lounge and outdoor dining area, as well as a small pool for hot days. The outdoor space has an unobstructed view of the city lights.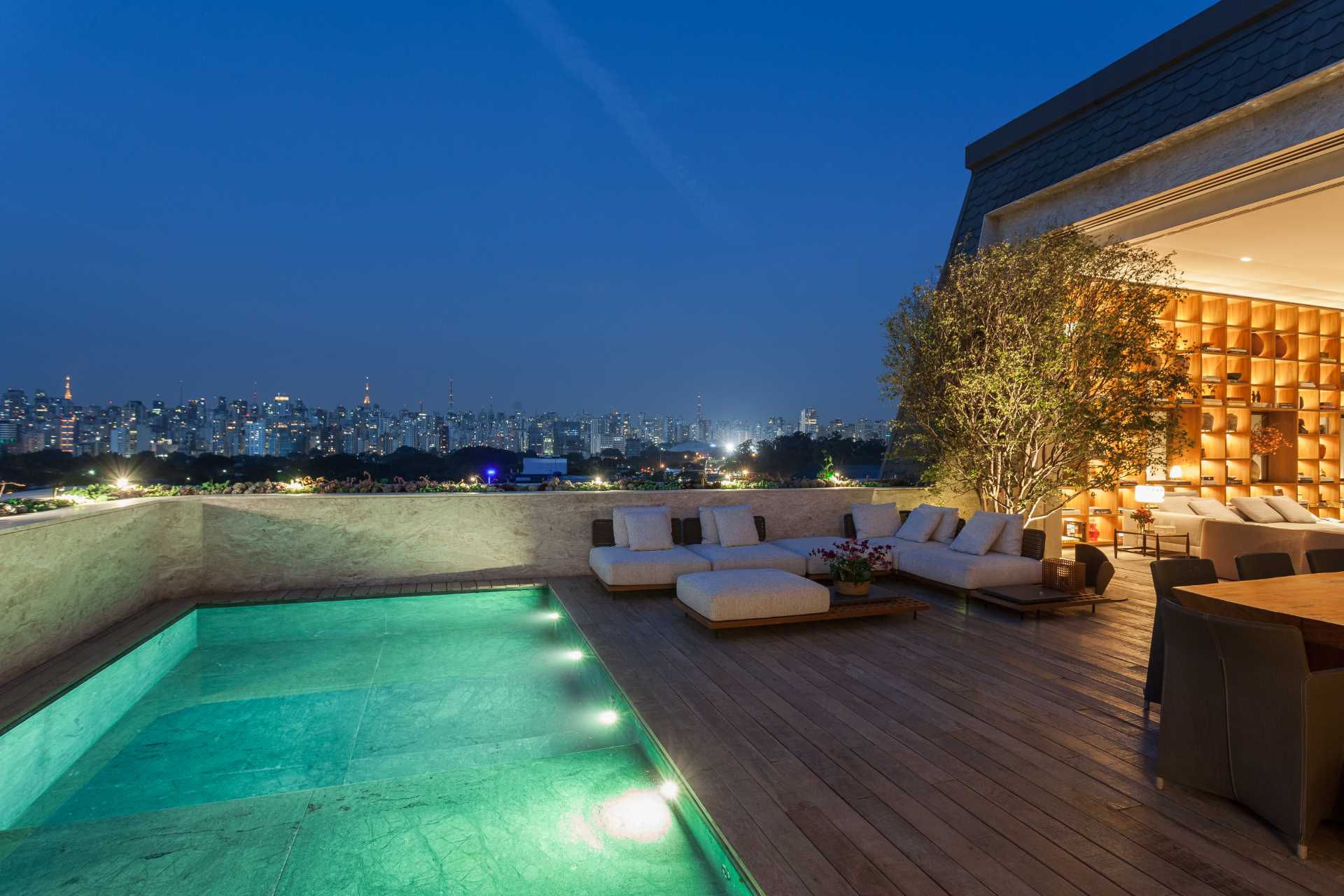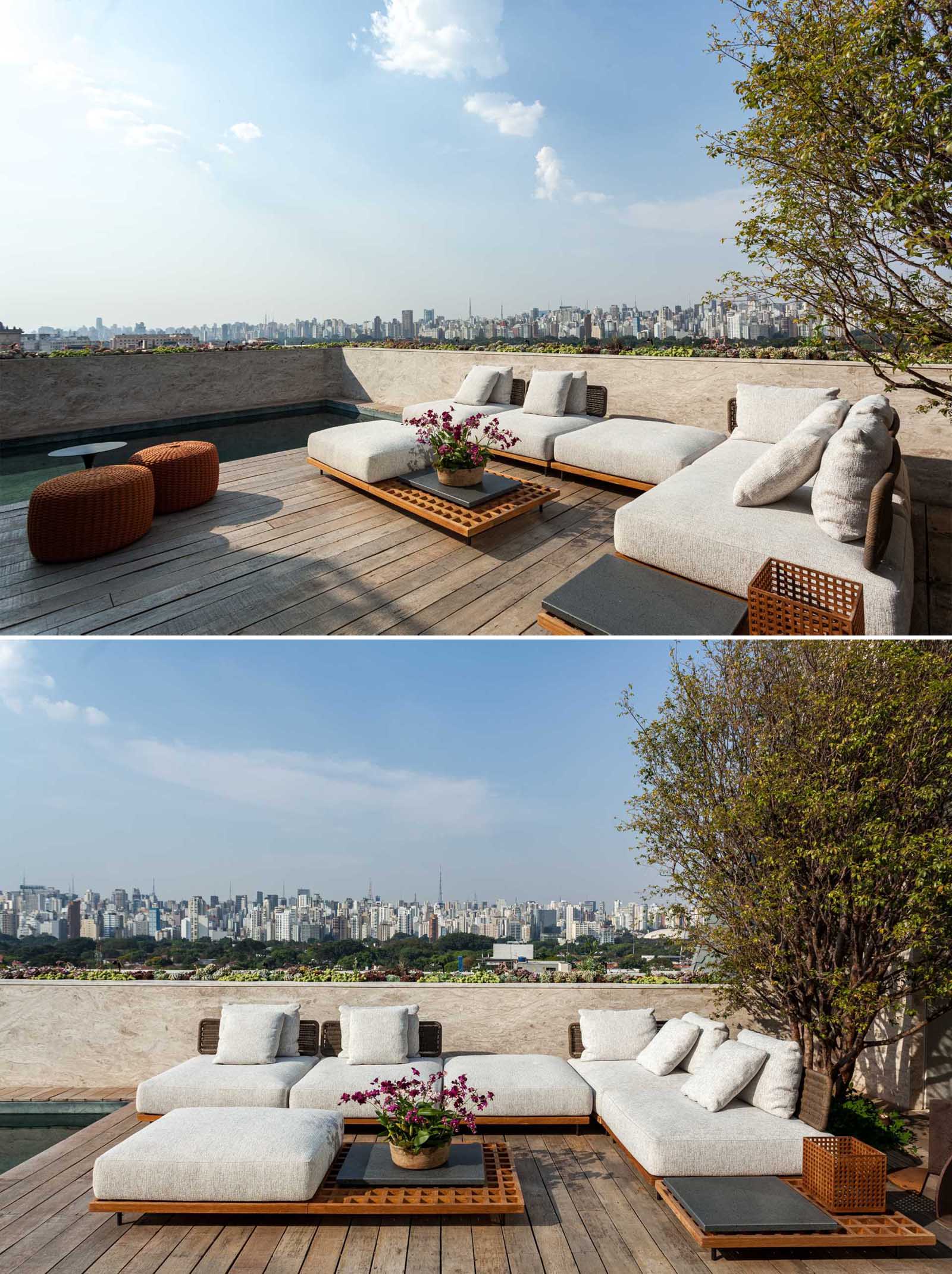 The Lounge and Bar
A secondary living space can be accessed from inside as well as the pool deck and includes a sitting area, a hanging fireplace, a hidden TV, and a bar area that also includes a BBQ and cooktop.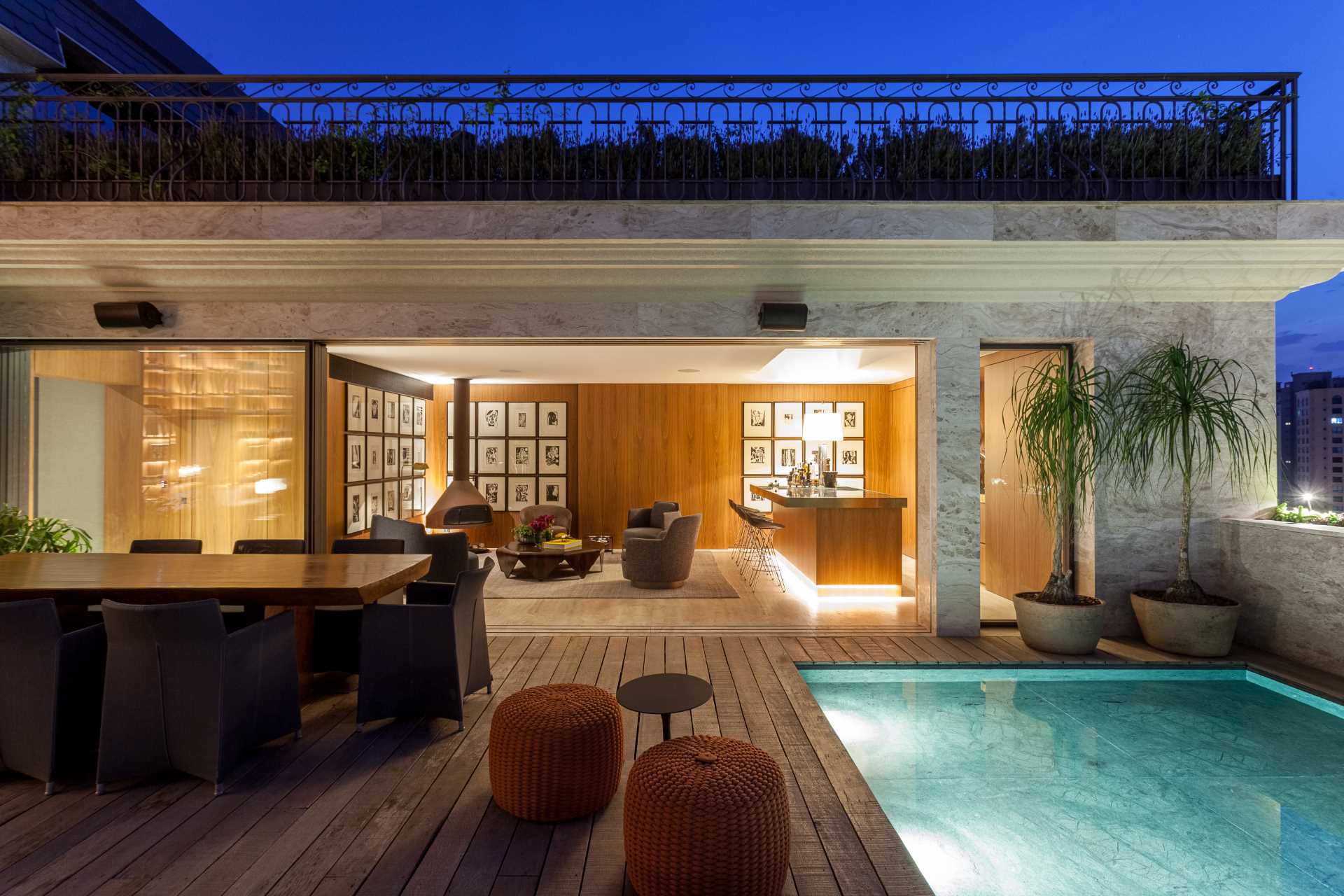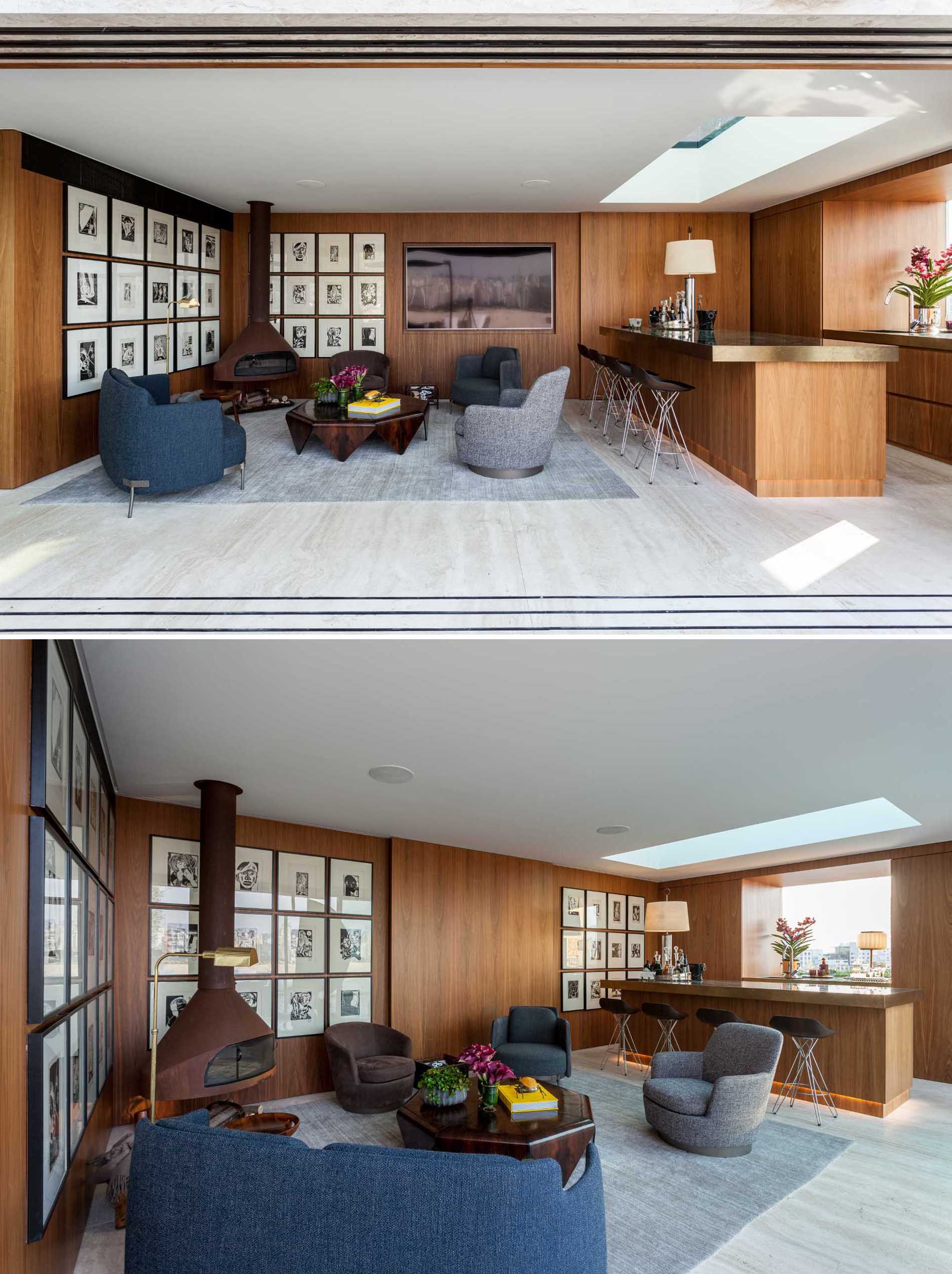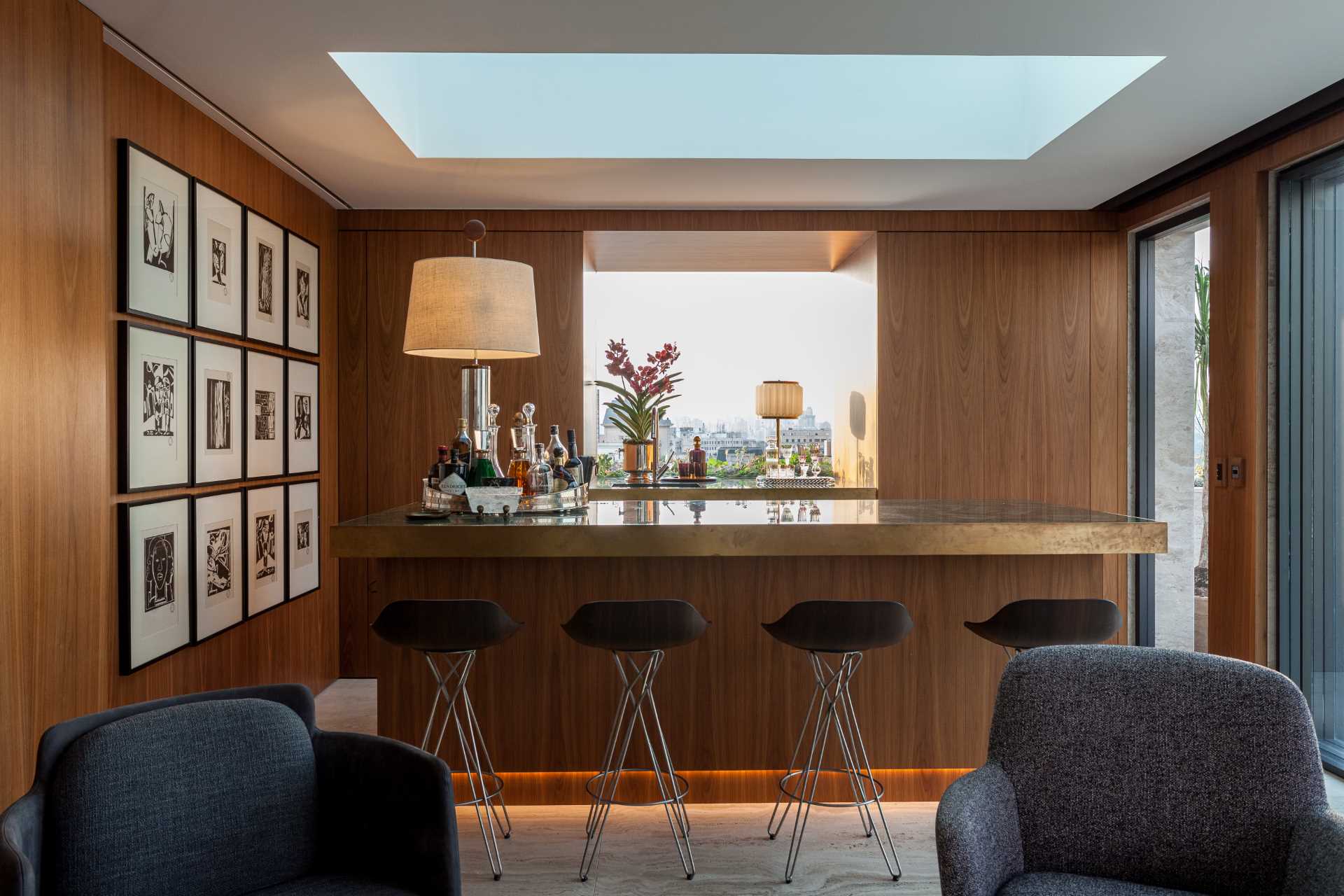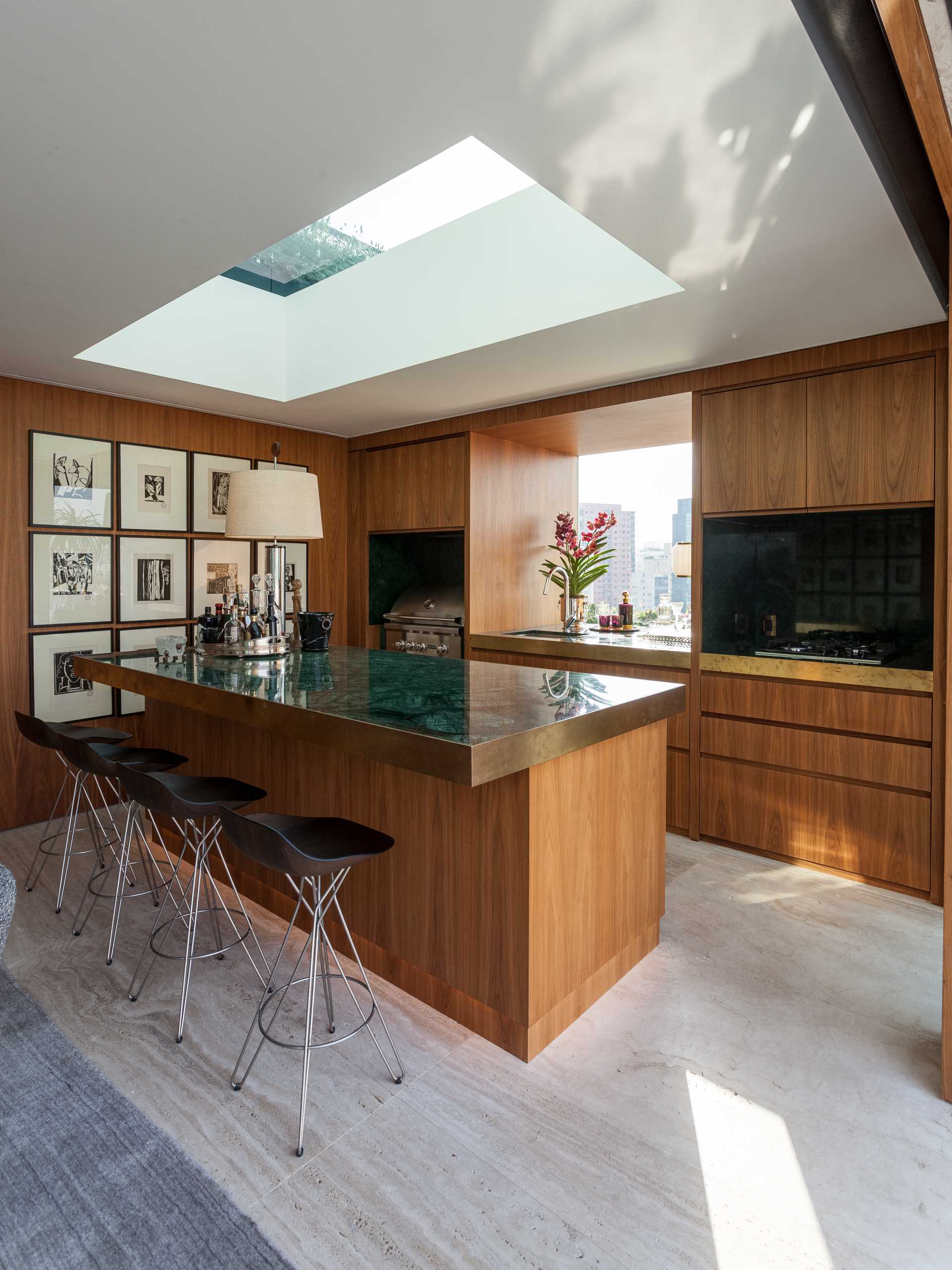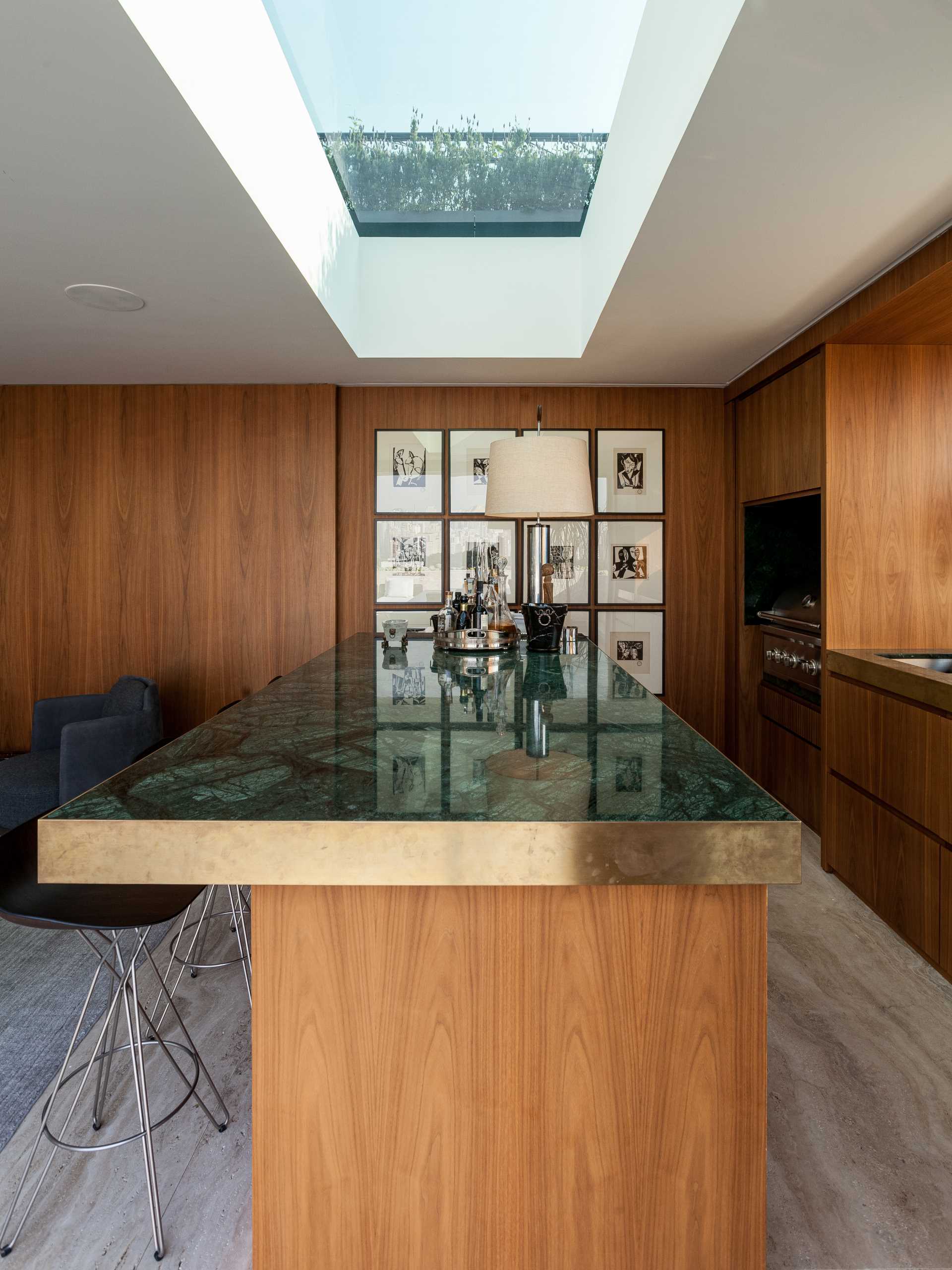 The Dining Room
The dining room includes a large wood table and surrounding chairs designed by Sergio Rodrigues, while the floor is Roman Travertine Marble.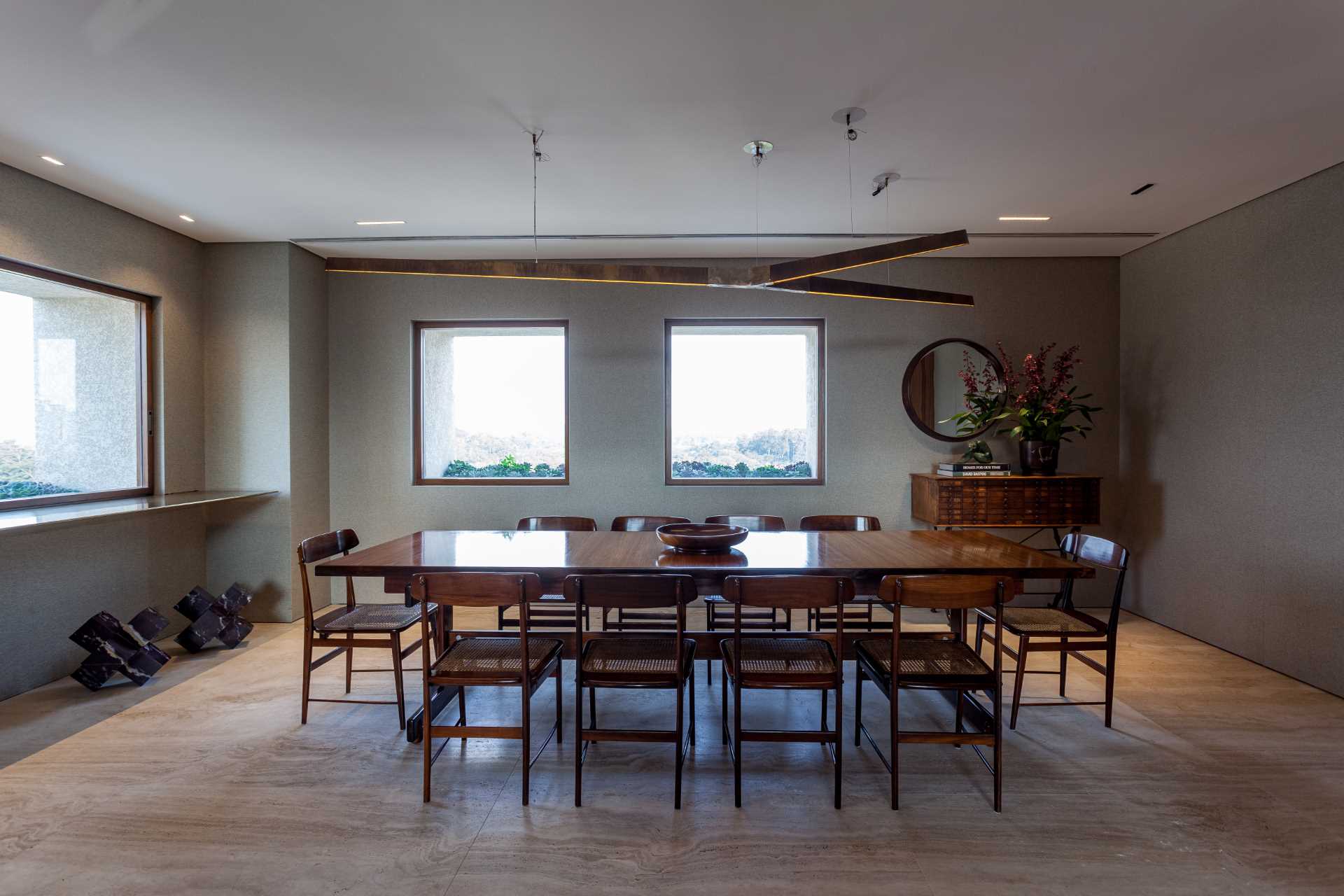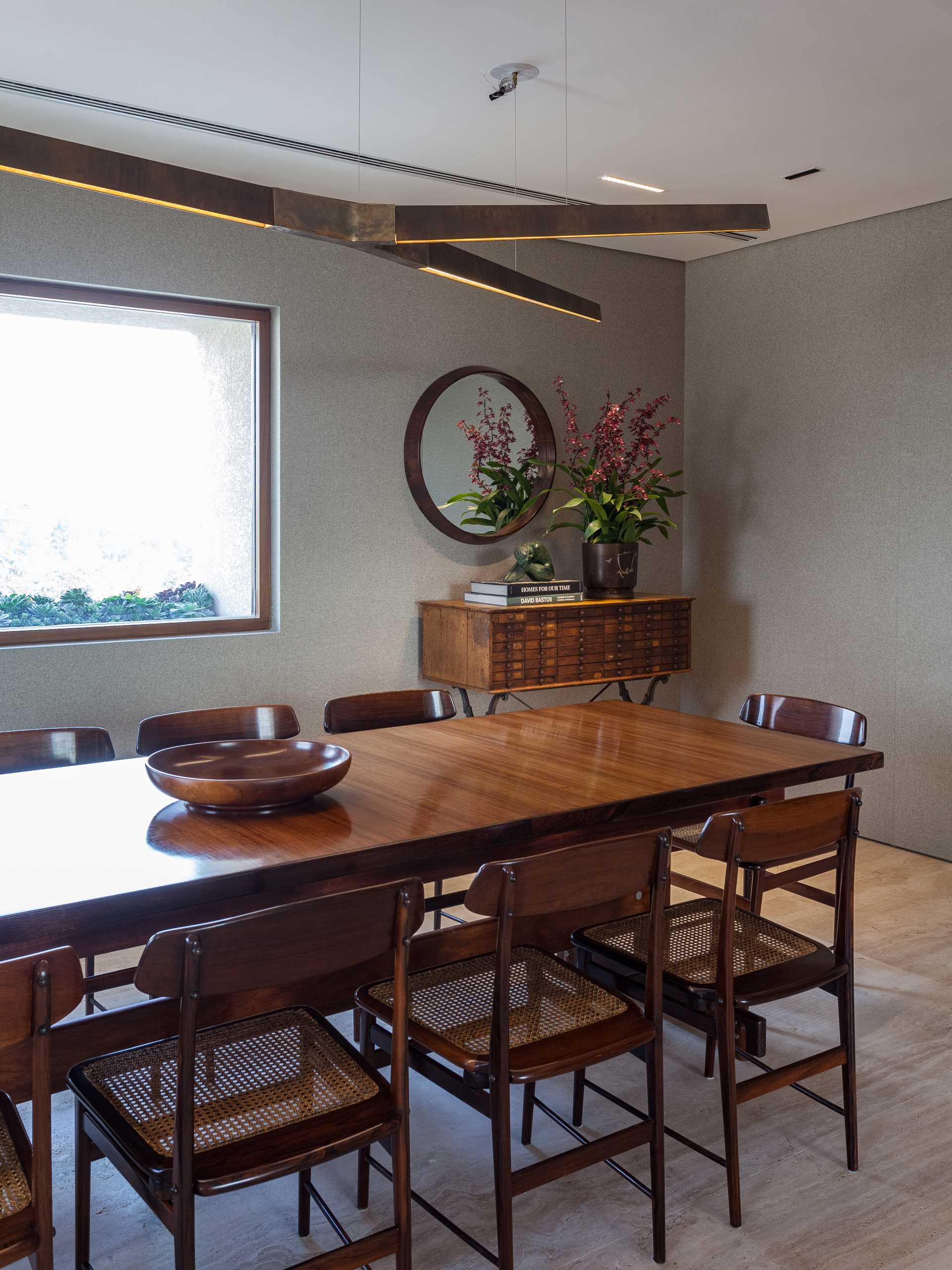 The Kitchen
The longitudinal kitchen has been designed with a pass-through that connects it with the pantry and later with the dining room.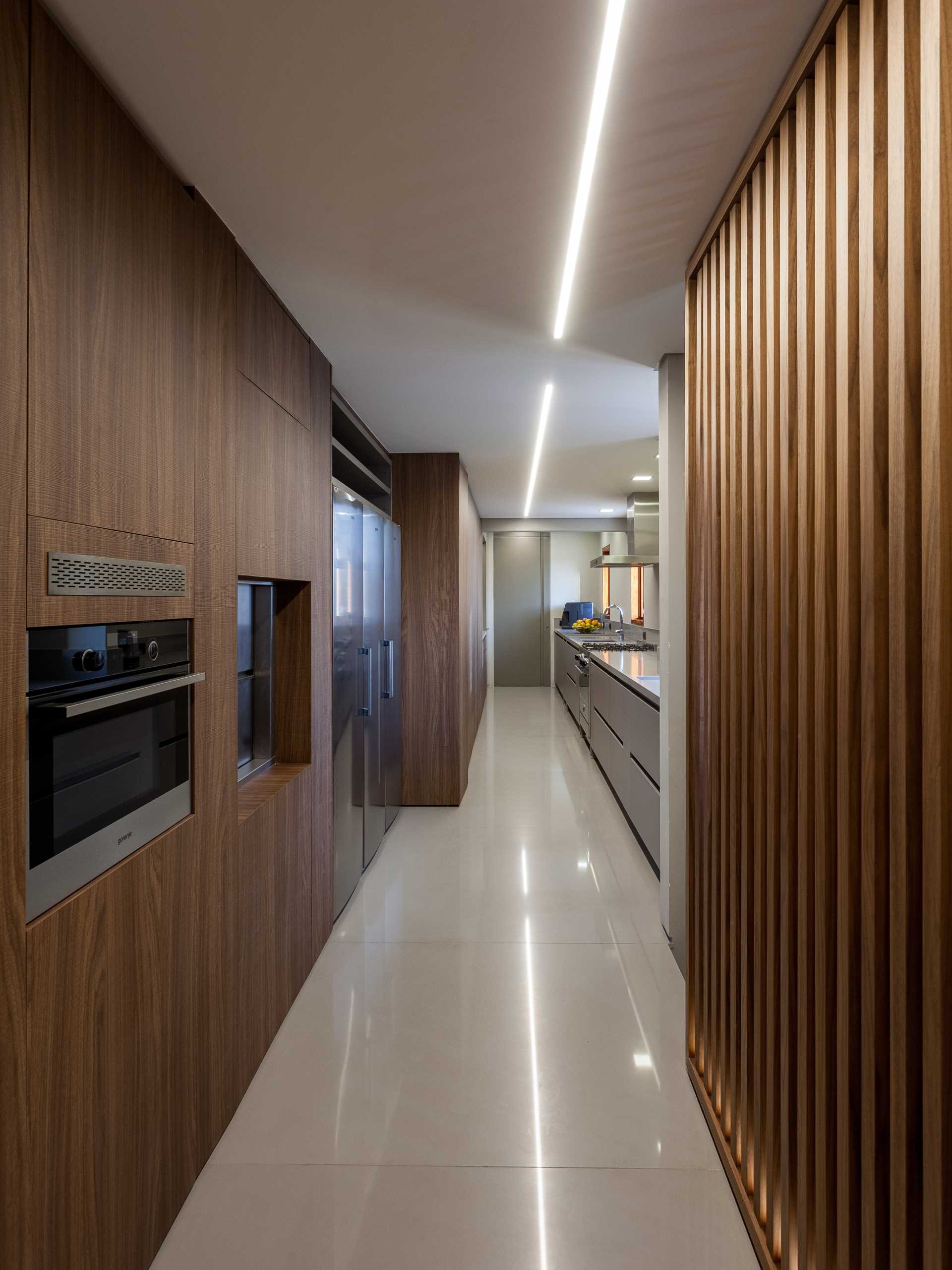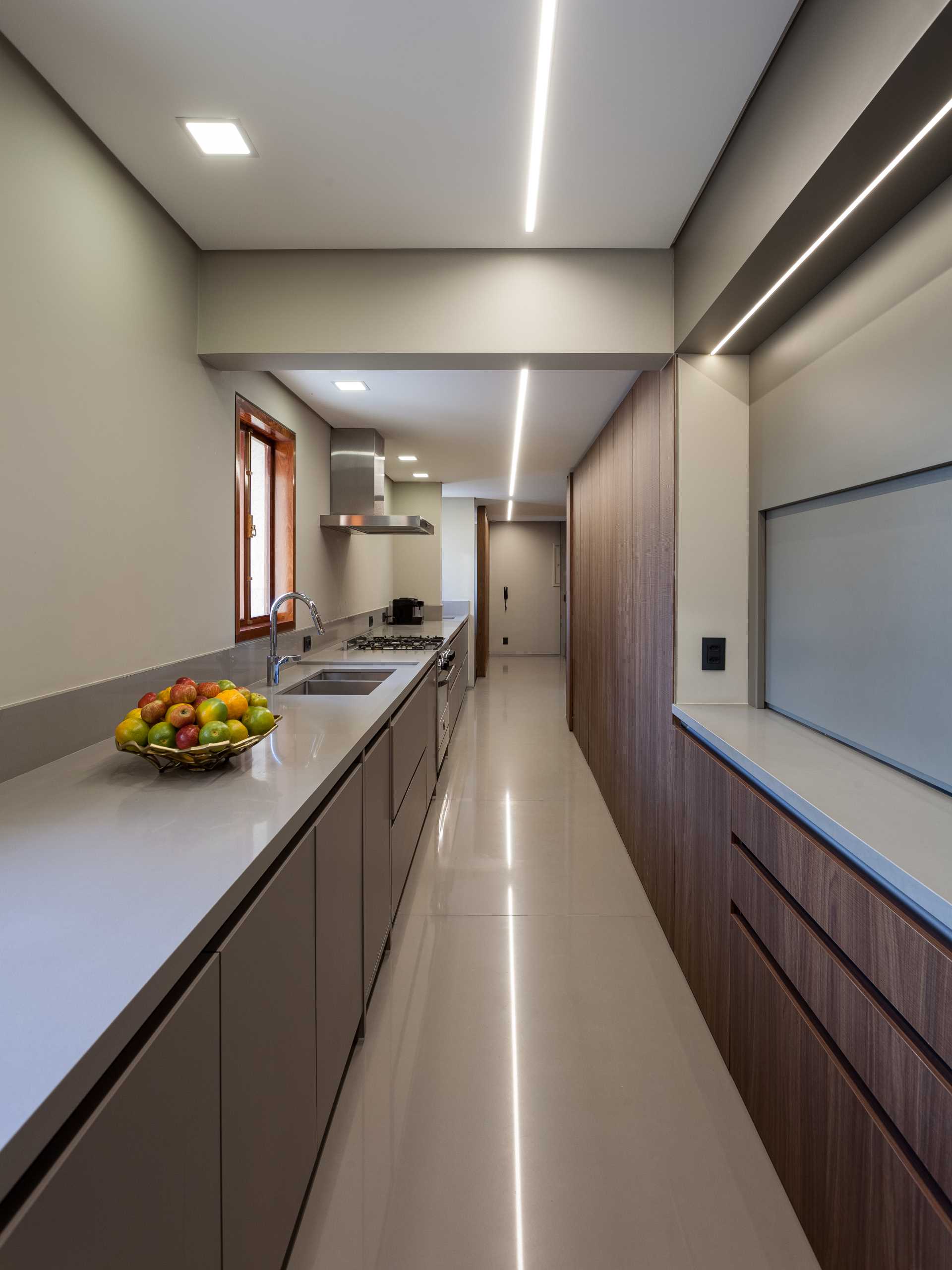 The Spiral Stairs
The spiral staircase, which stands out as a sculptural element in the interior, is made from Corten steel.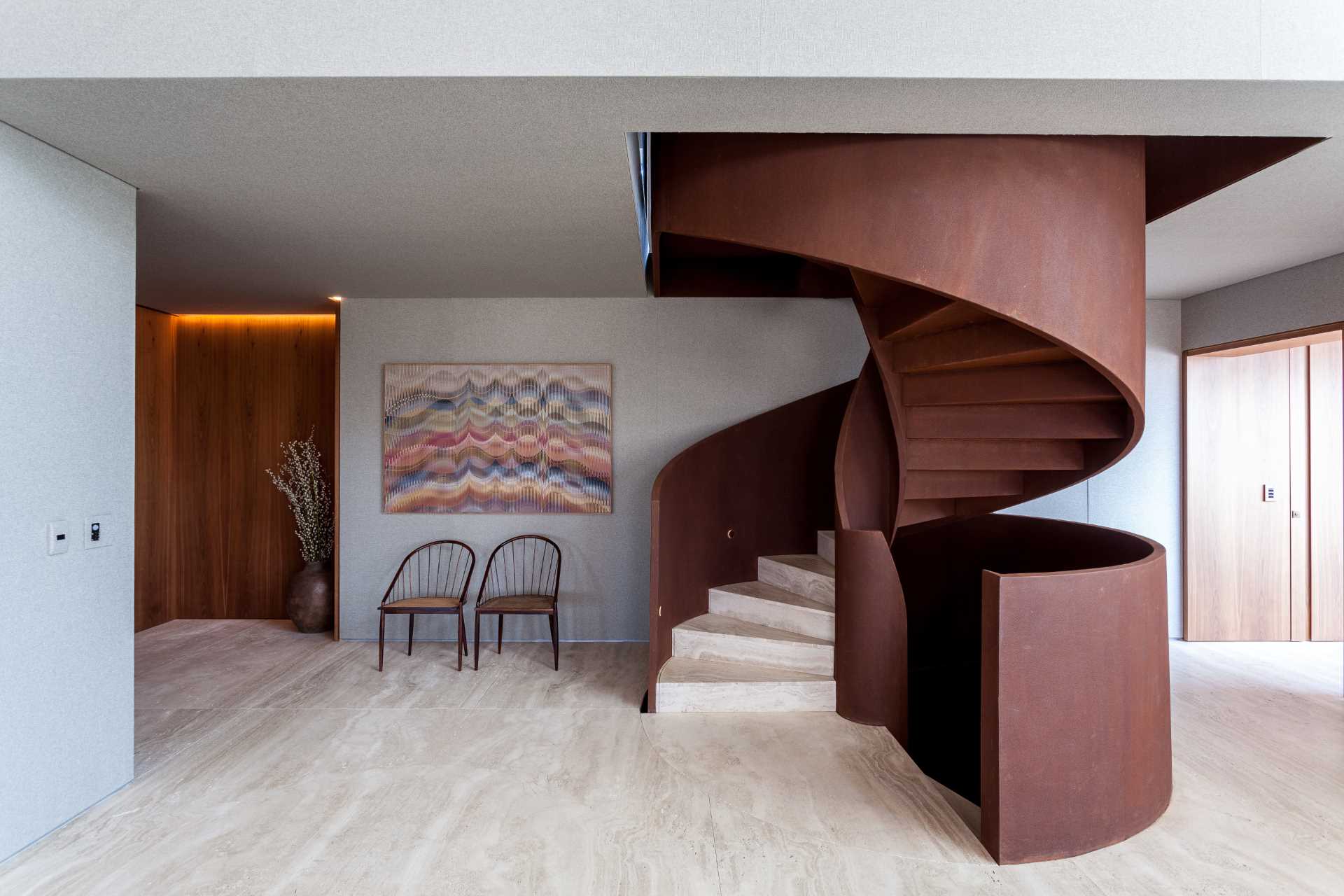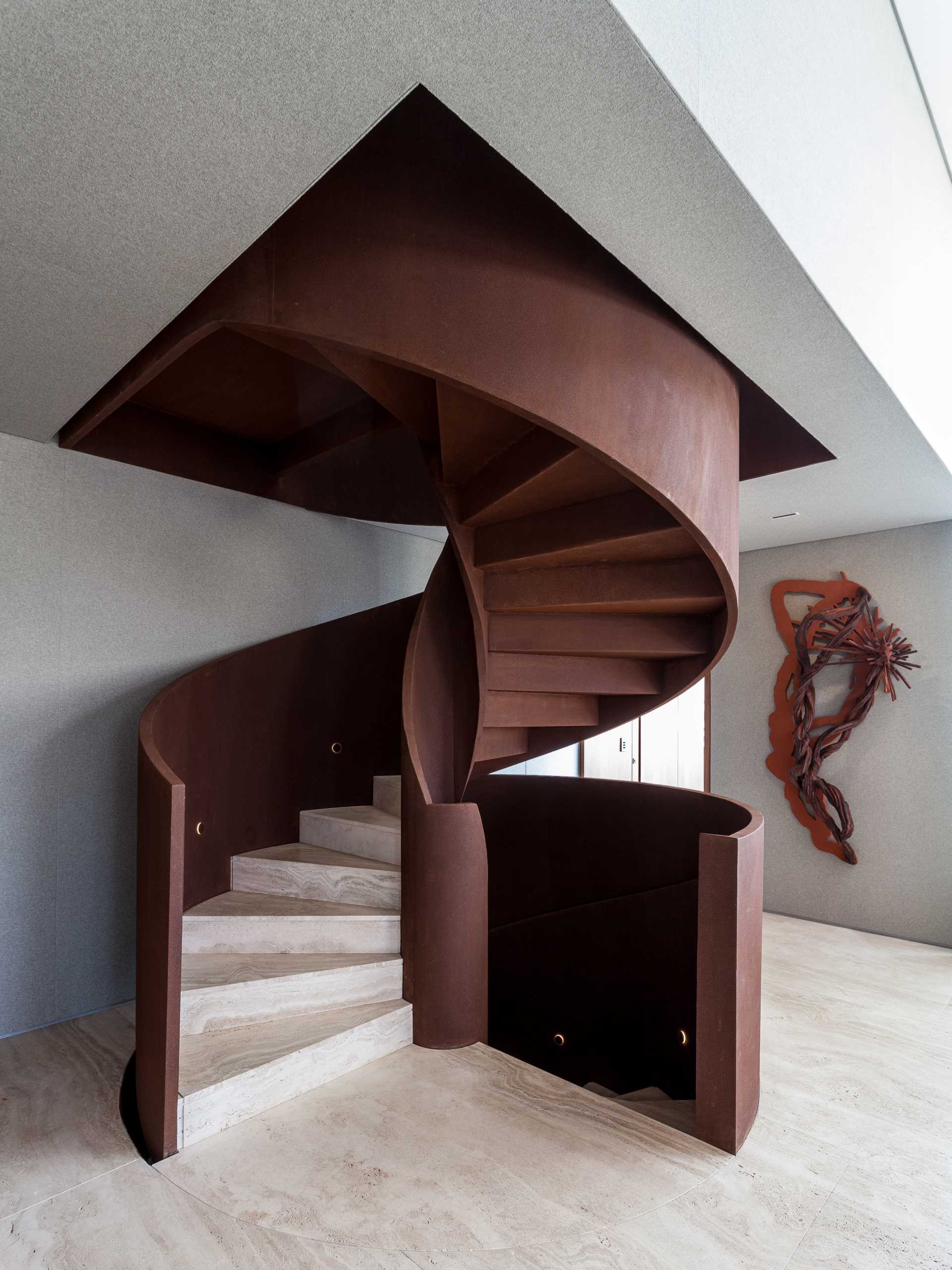 The Office
The office includes a floating shelf for displaying artwork, a grey accent wall, and wood furniture.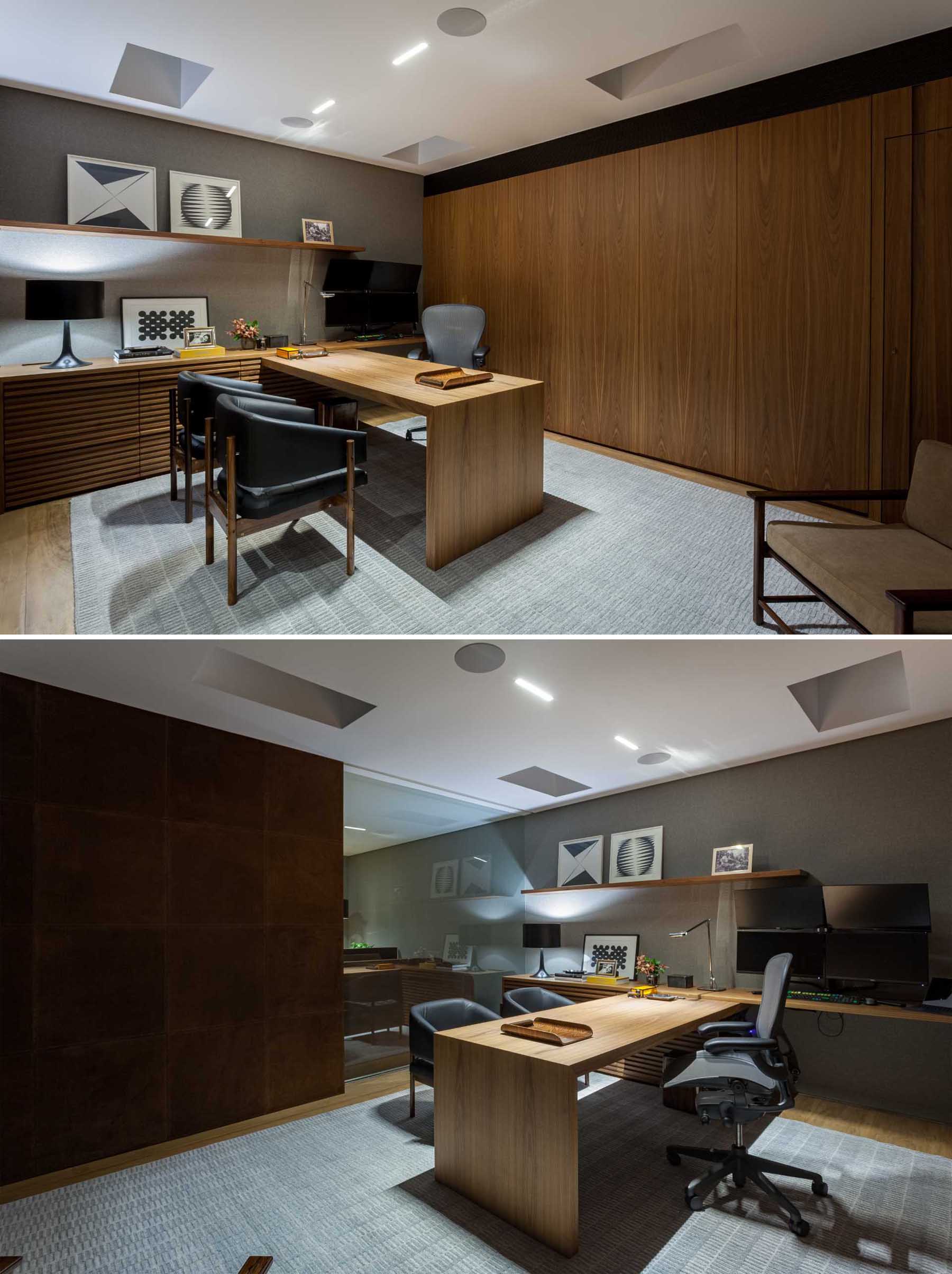 The Primary Bedroom
In the primary bedroom, the headboard has hidden lighting, which is also featured at the top of the curtains. Opposite the bed, there's a long wood console, adding storage below the TV.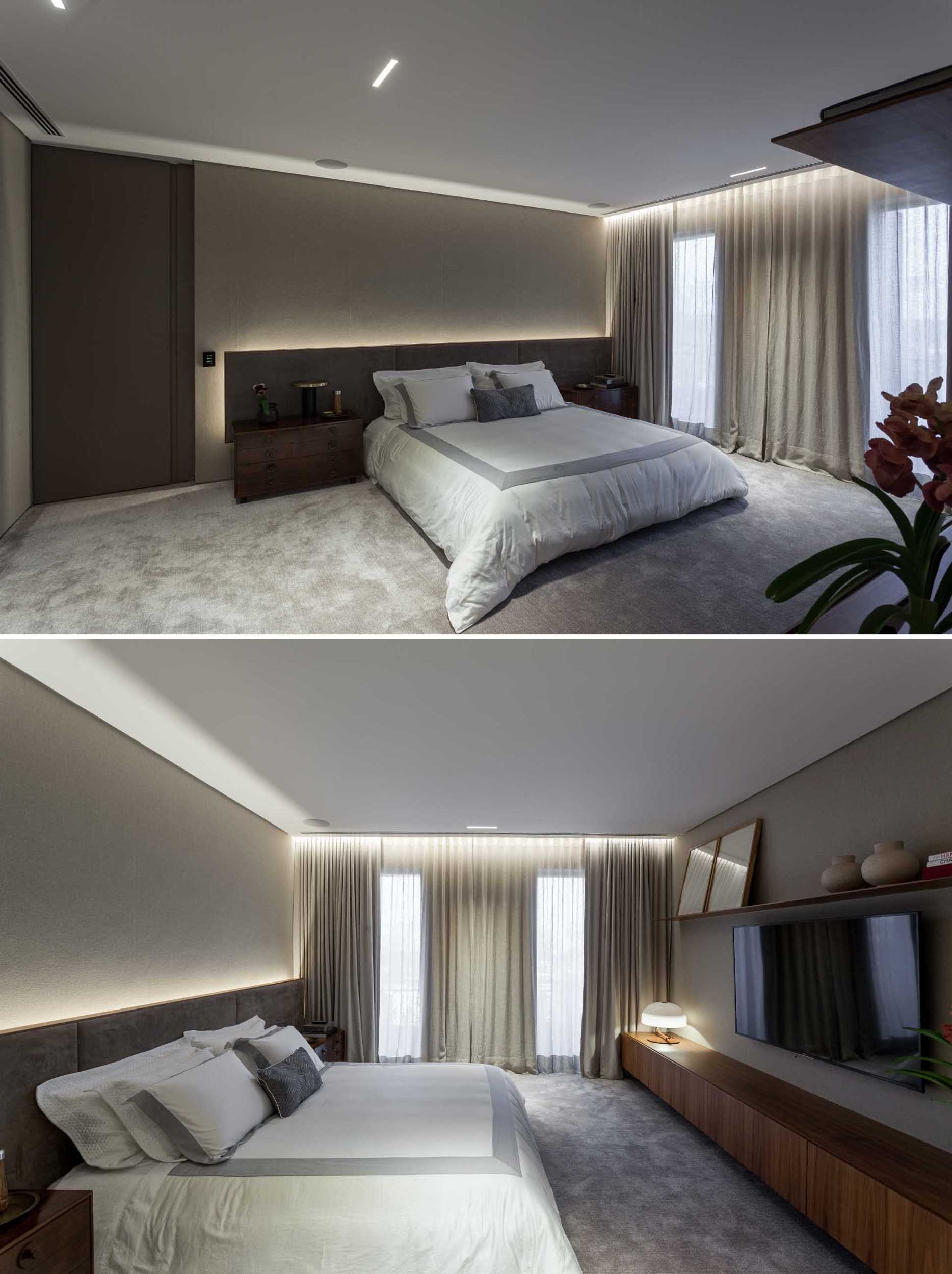 The Walk-In Closets
The his-and-hers walk-in closets have plenty of storage space for clothes, shoes, and accessories.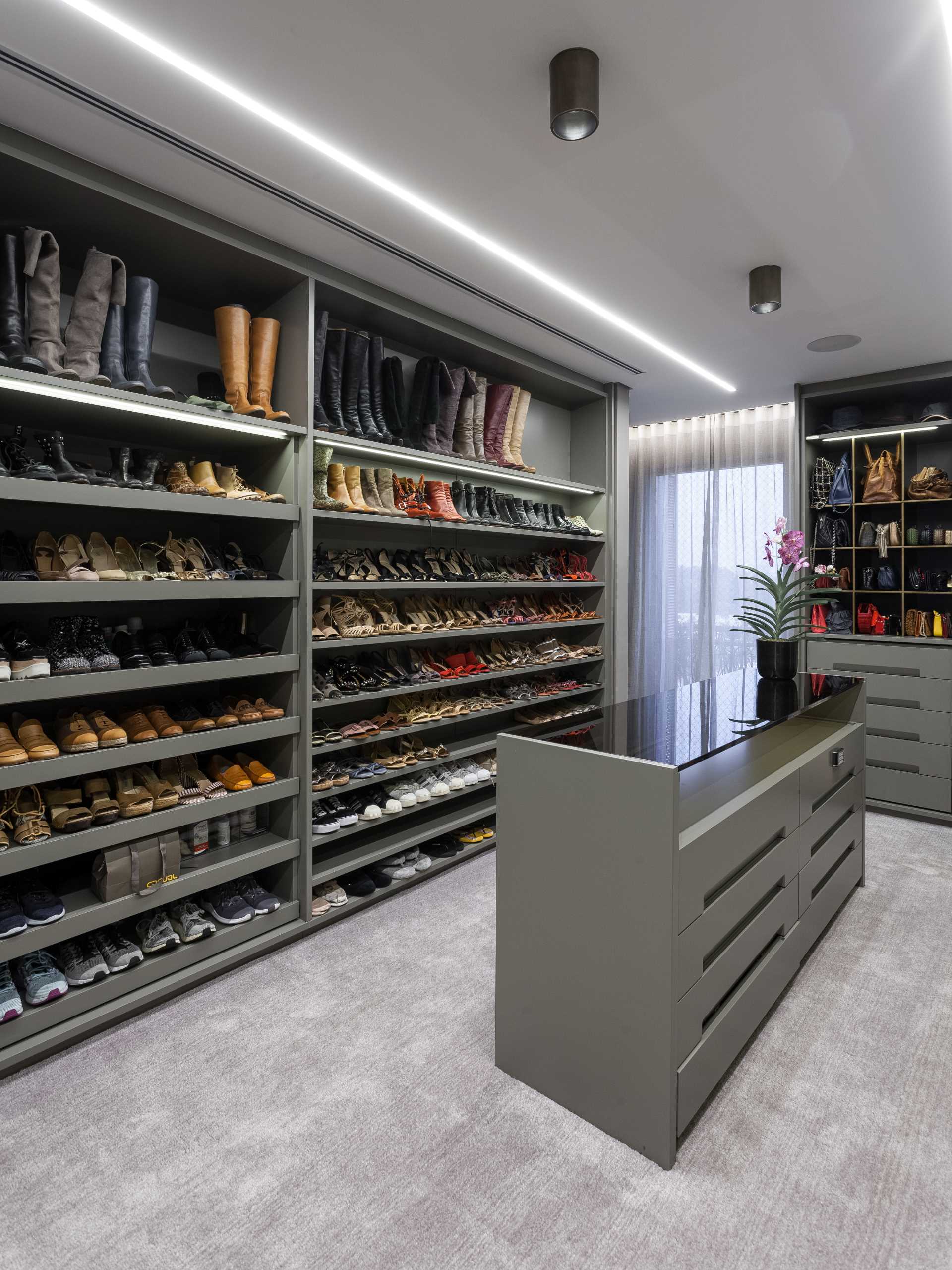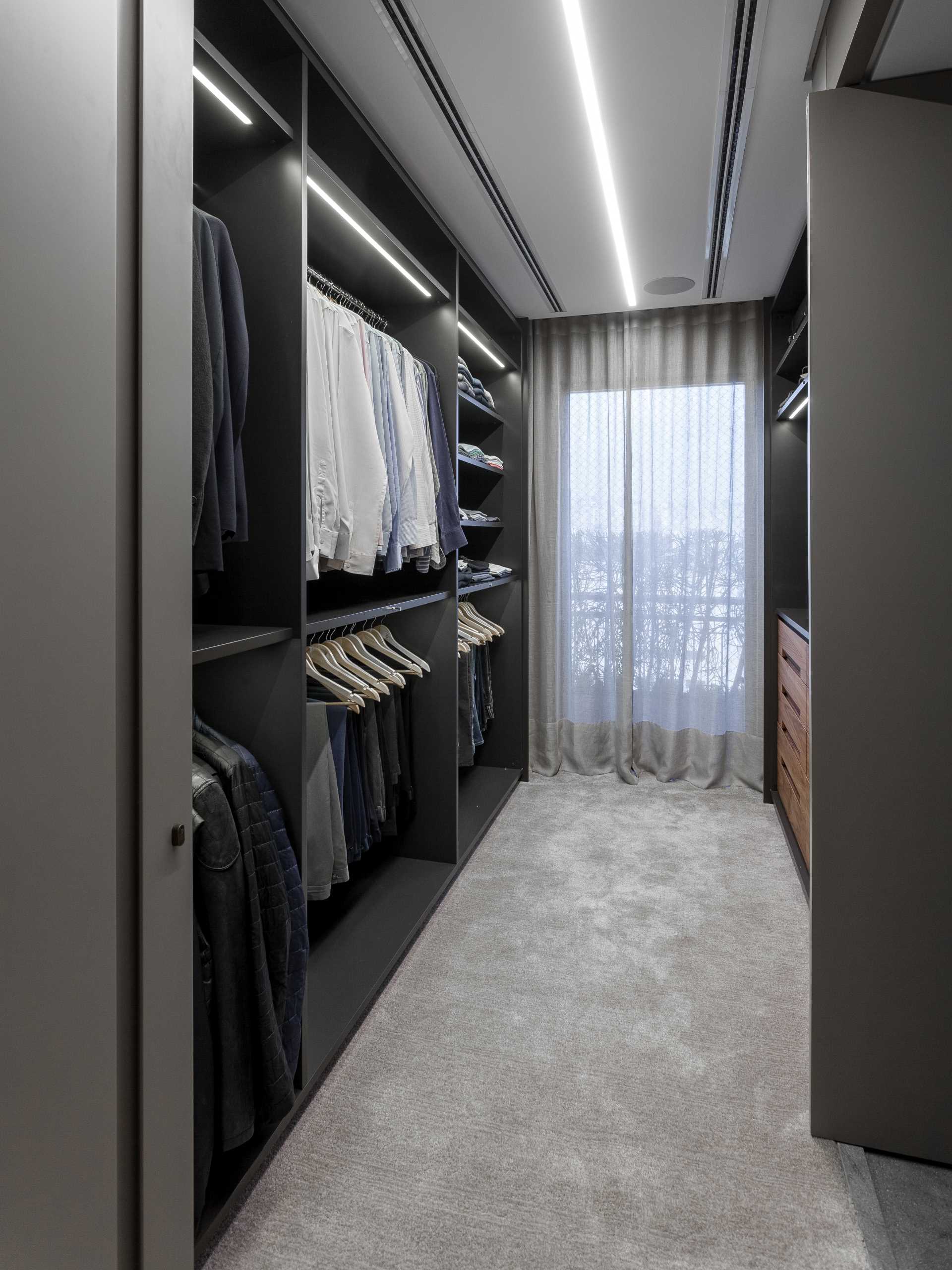 The Bathrooms
The bathrooms featured throughout the apartment all have their own identity. The first bathroom, located off the walk-in closet, includes a glass-enclosed shower by the window, a dark wood vanity, and a large mirror.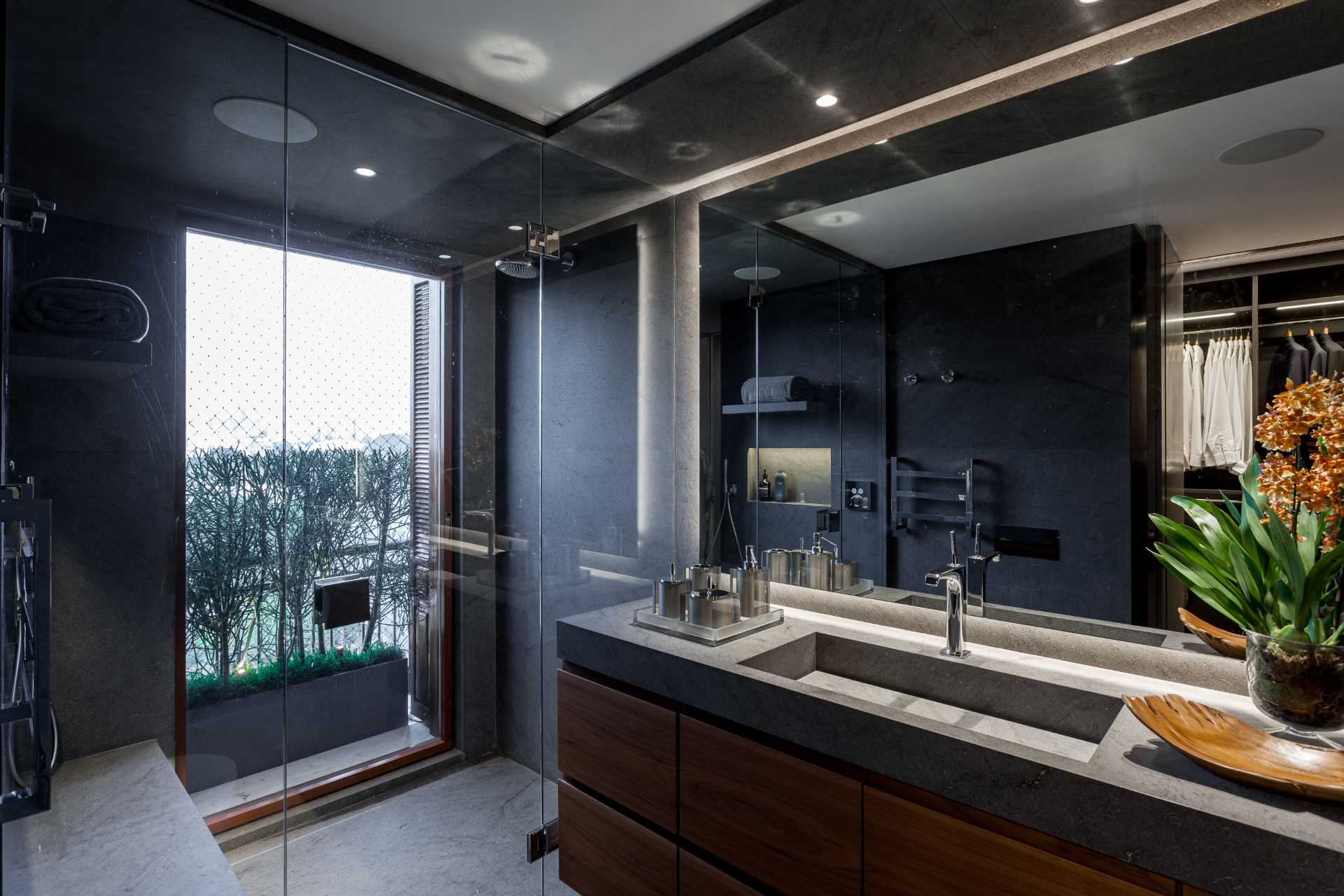 The second bathroom includes a vanity with a built-in sink, a walk-in shower with a bench and shower niche, as well as a freestanding white bathtub by the window.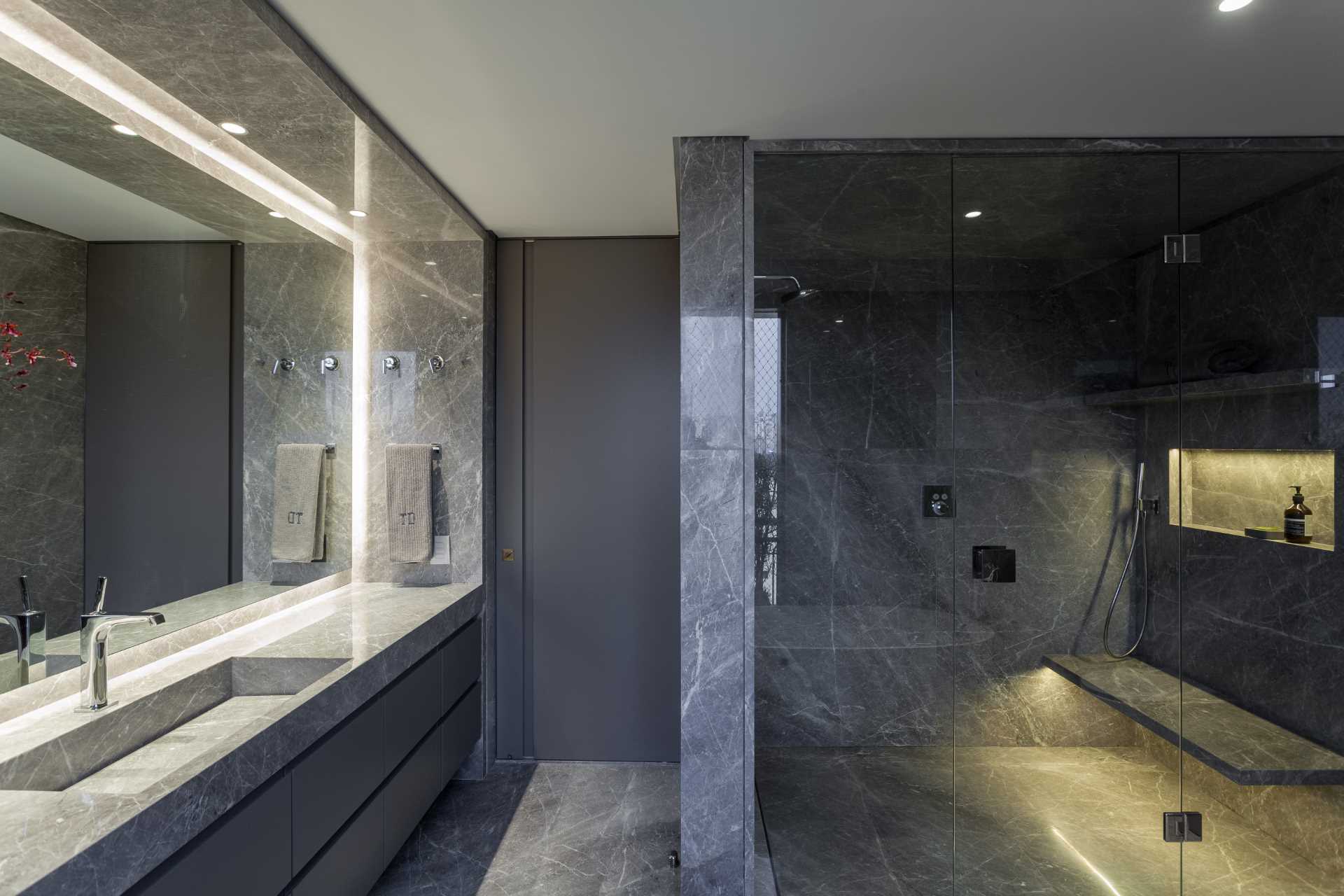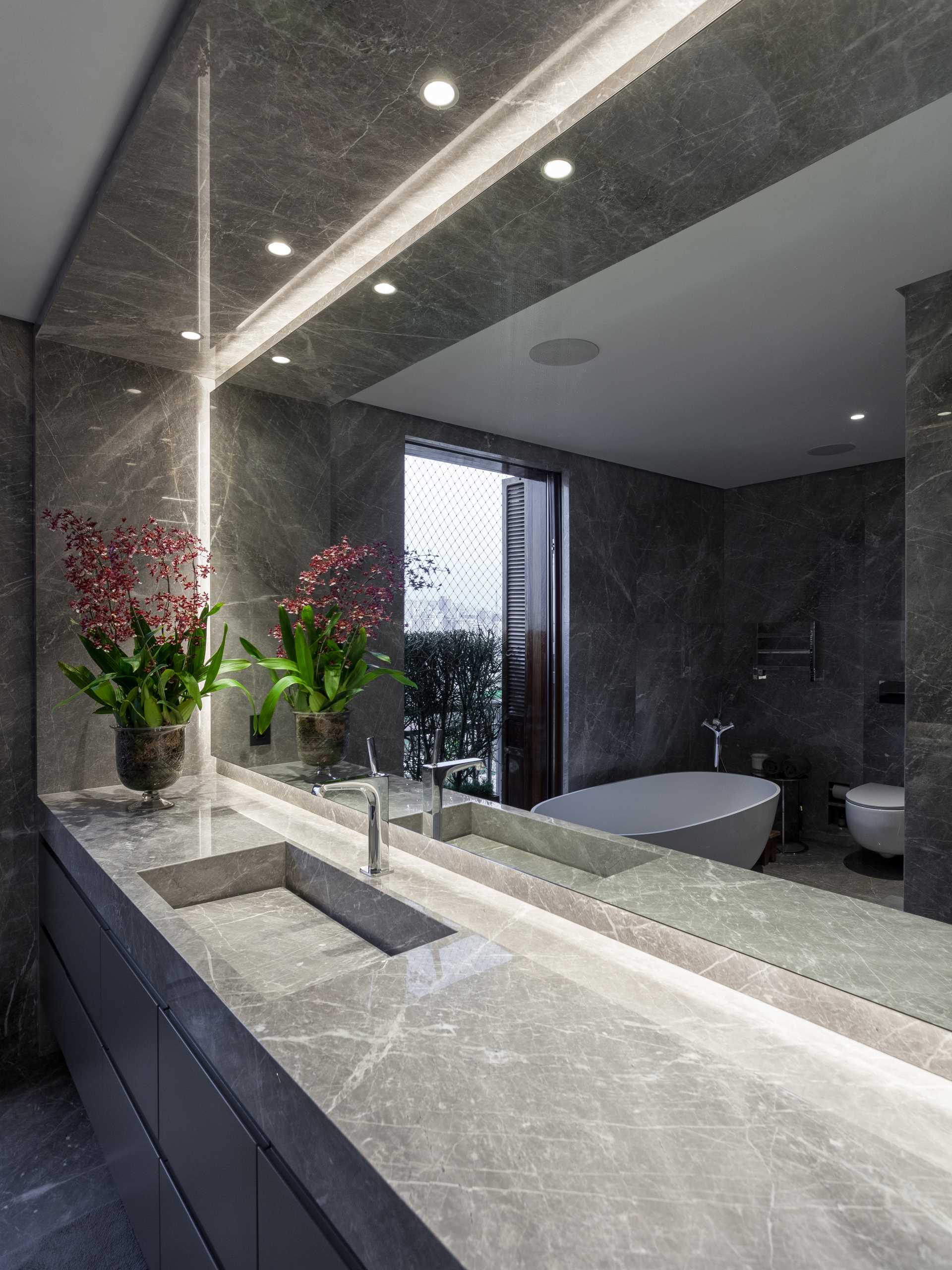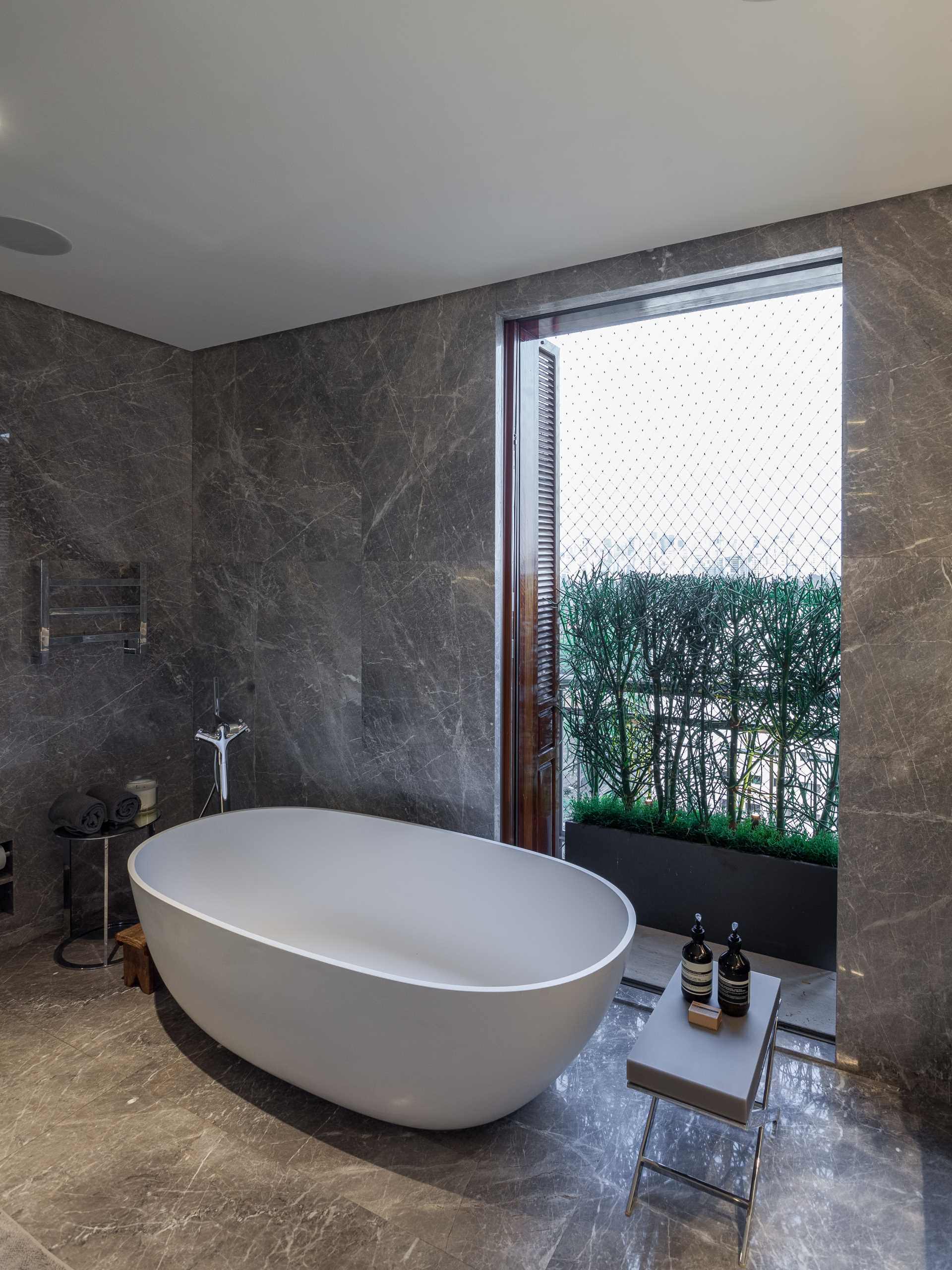 In this bathroom, a Guatemalan green marble was used to line the walls and vanity.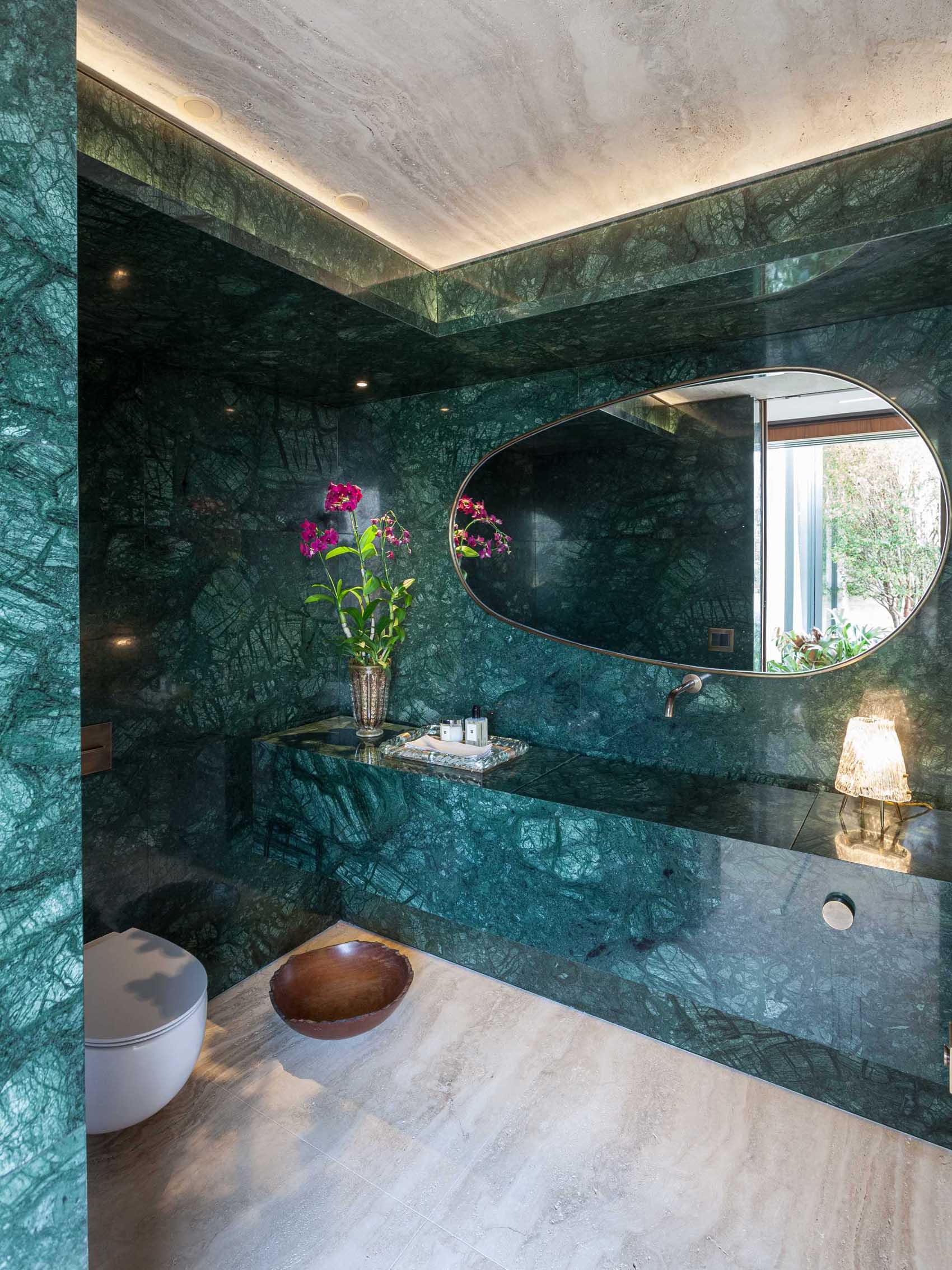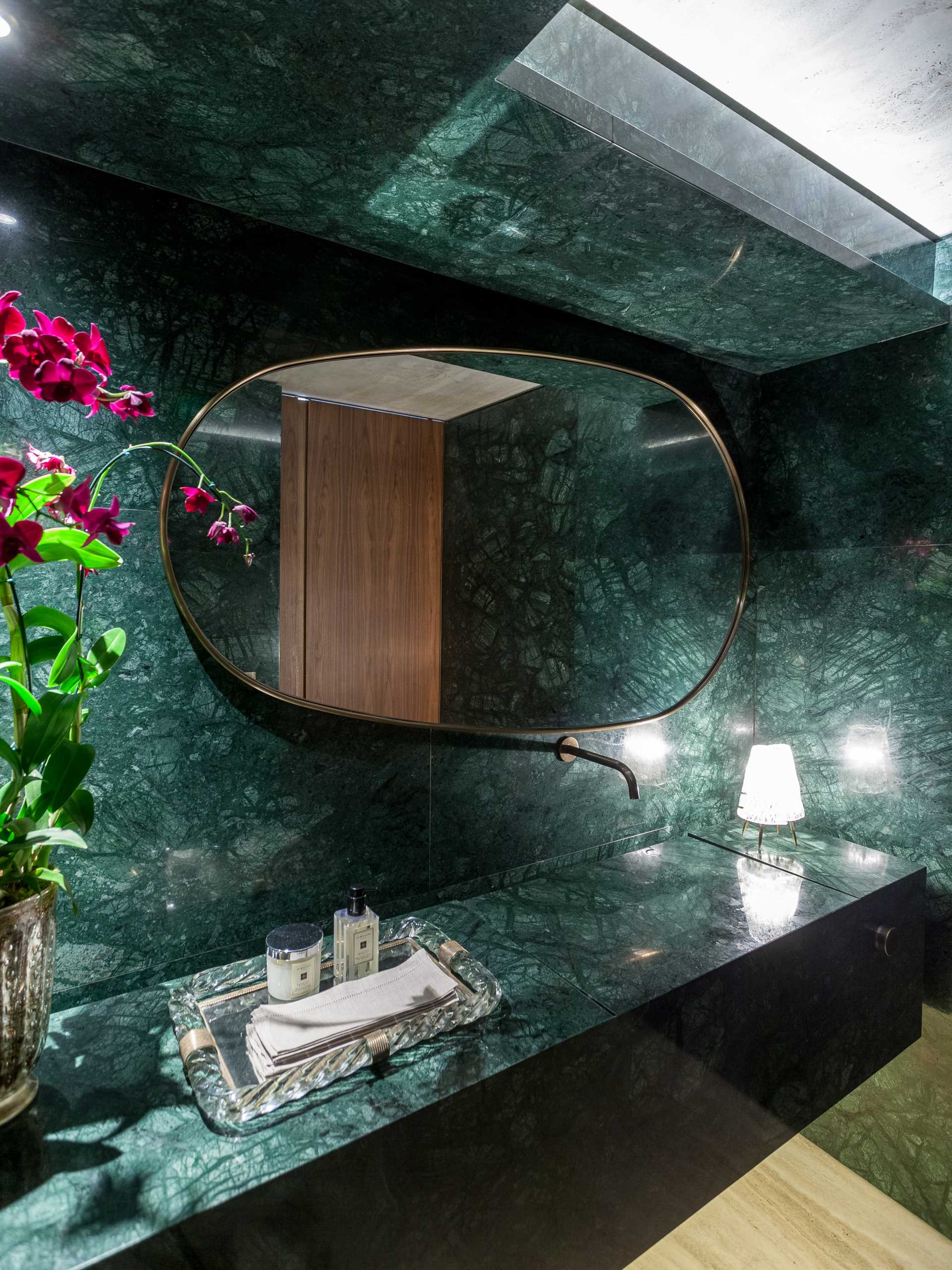 Photography by Tuca Reines
Source: Contemporist