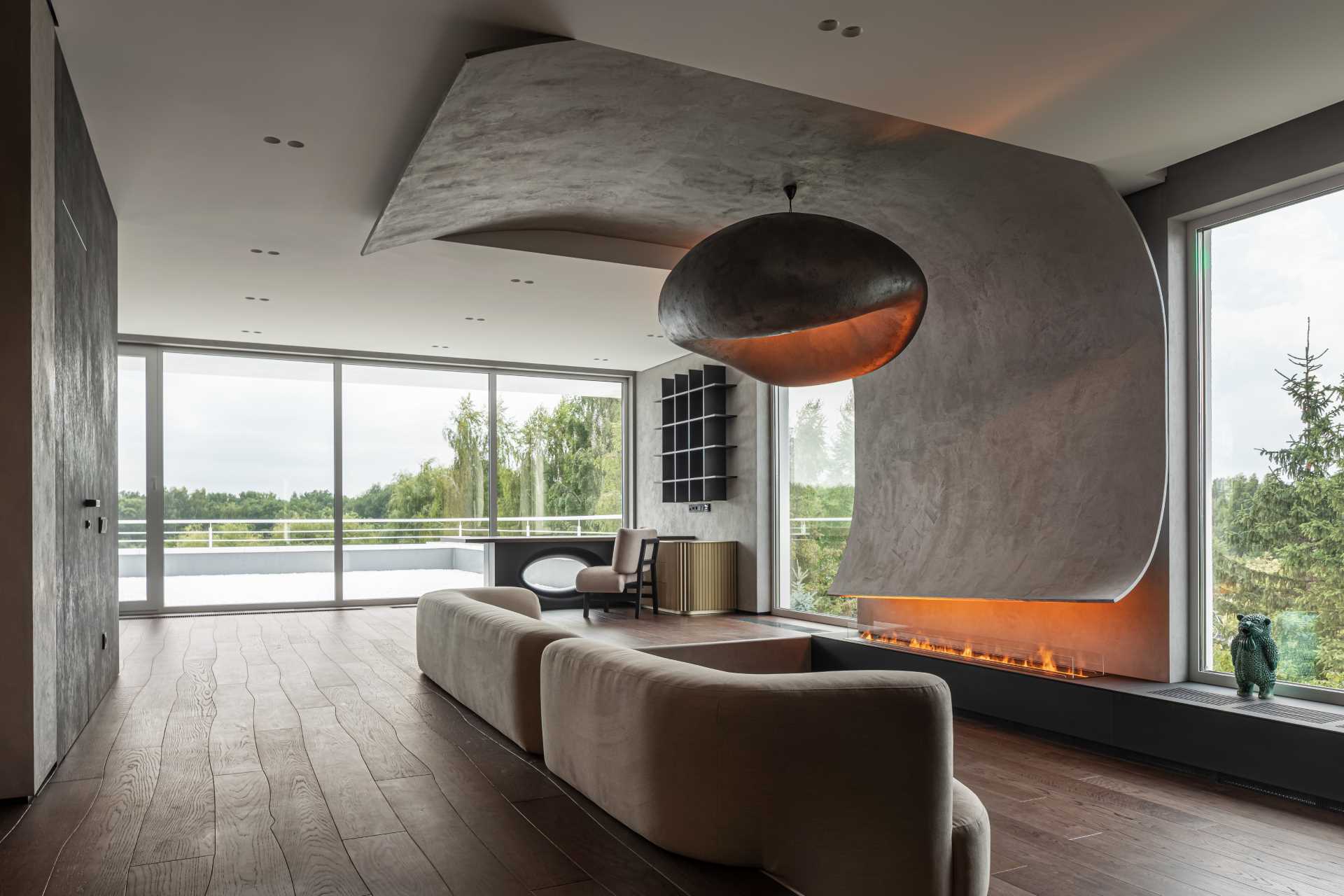 MAKHNO Studio has designed a home in Kiev, Ukraine, that includes a contemporary living room with a large curved statement piece.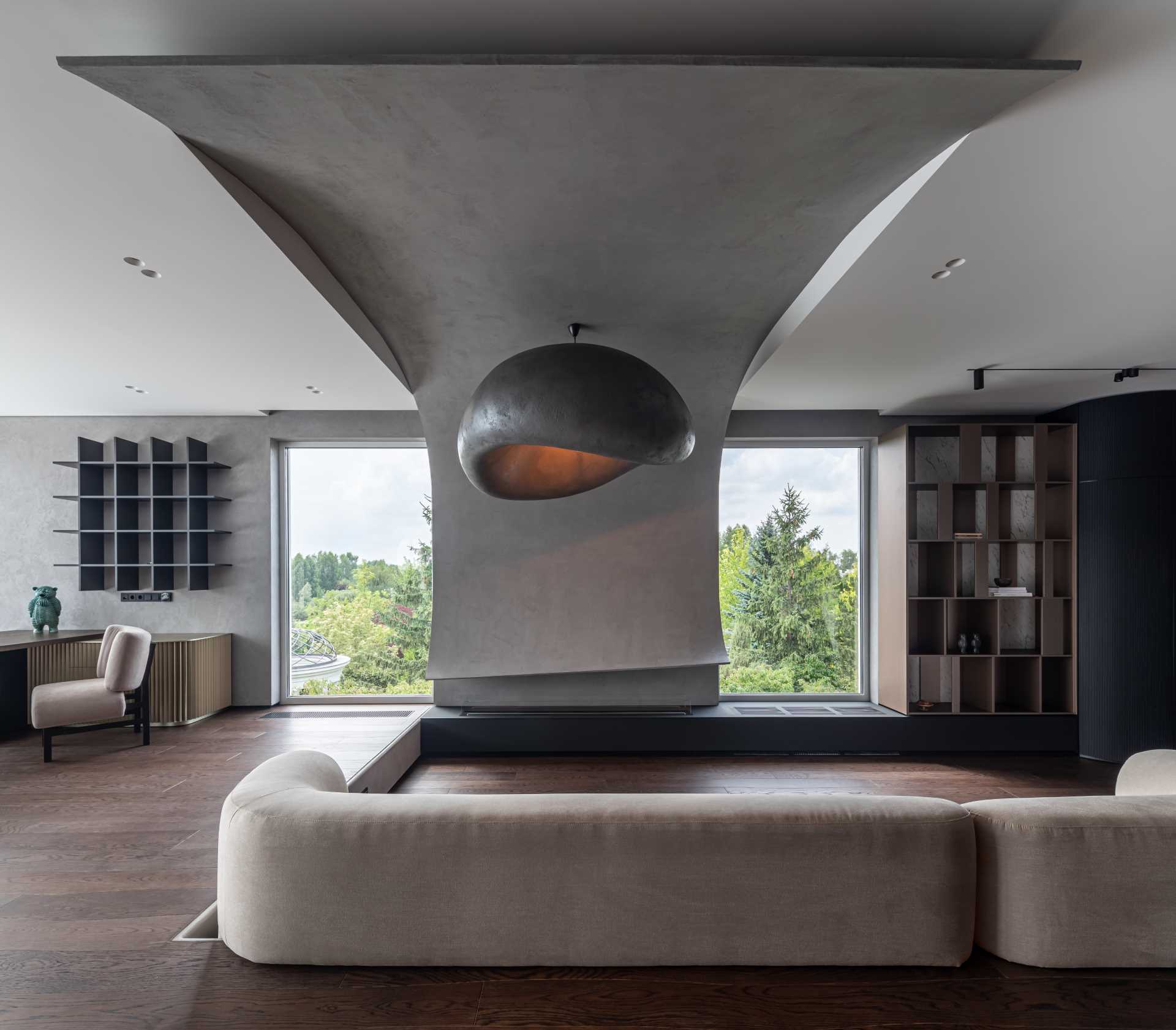 The living room has a sunken couch that neatly fits into the step-down, and faces the fireplace, while the focal point of the room is a curved section that's made of stone plaster. The curved accent wraps around the wall from above the fireplace to above the couch.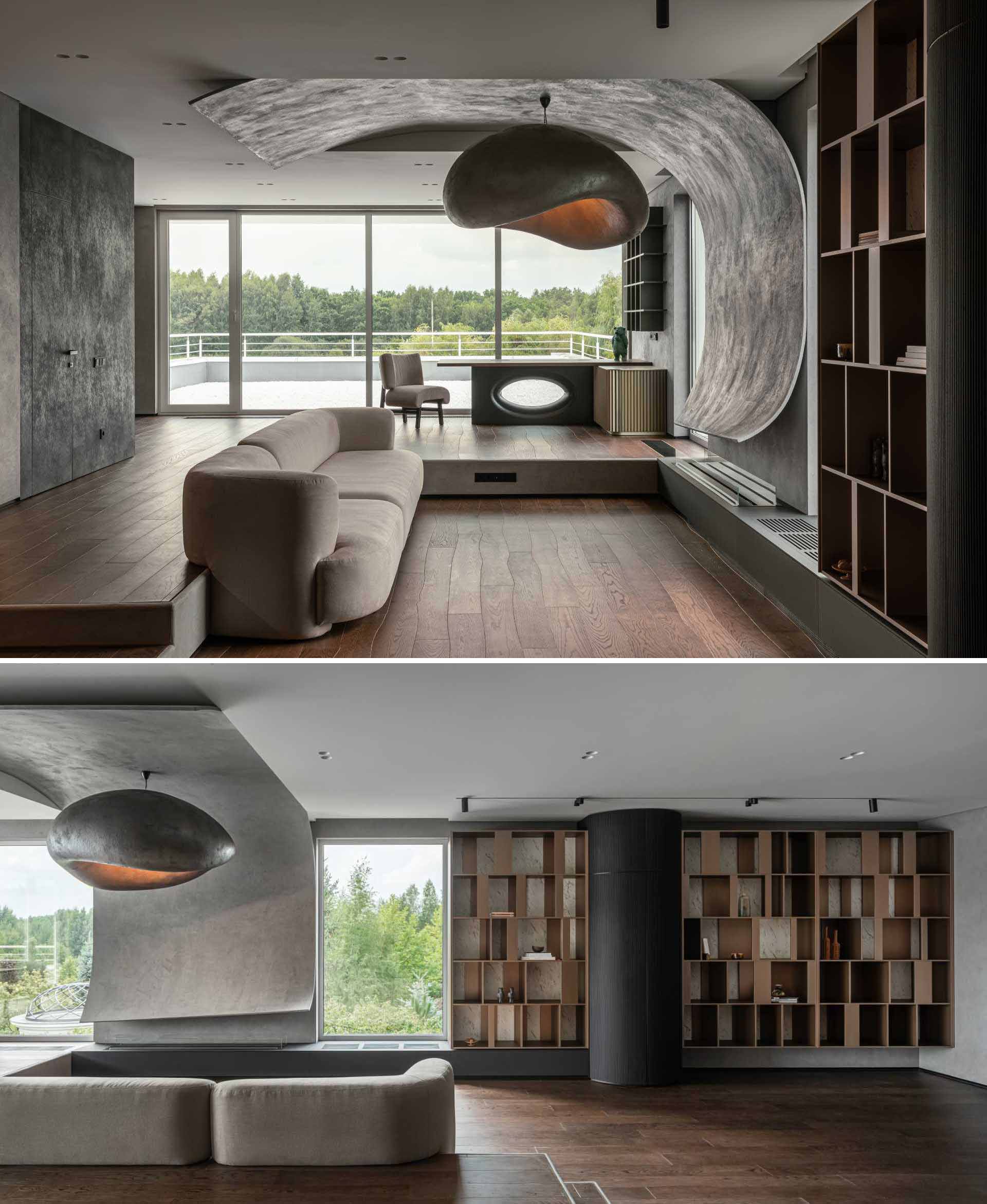 Hanging overhead is a large customized clay Khmara lamp with a grey finish.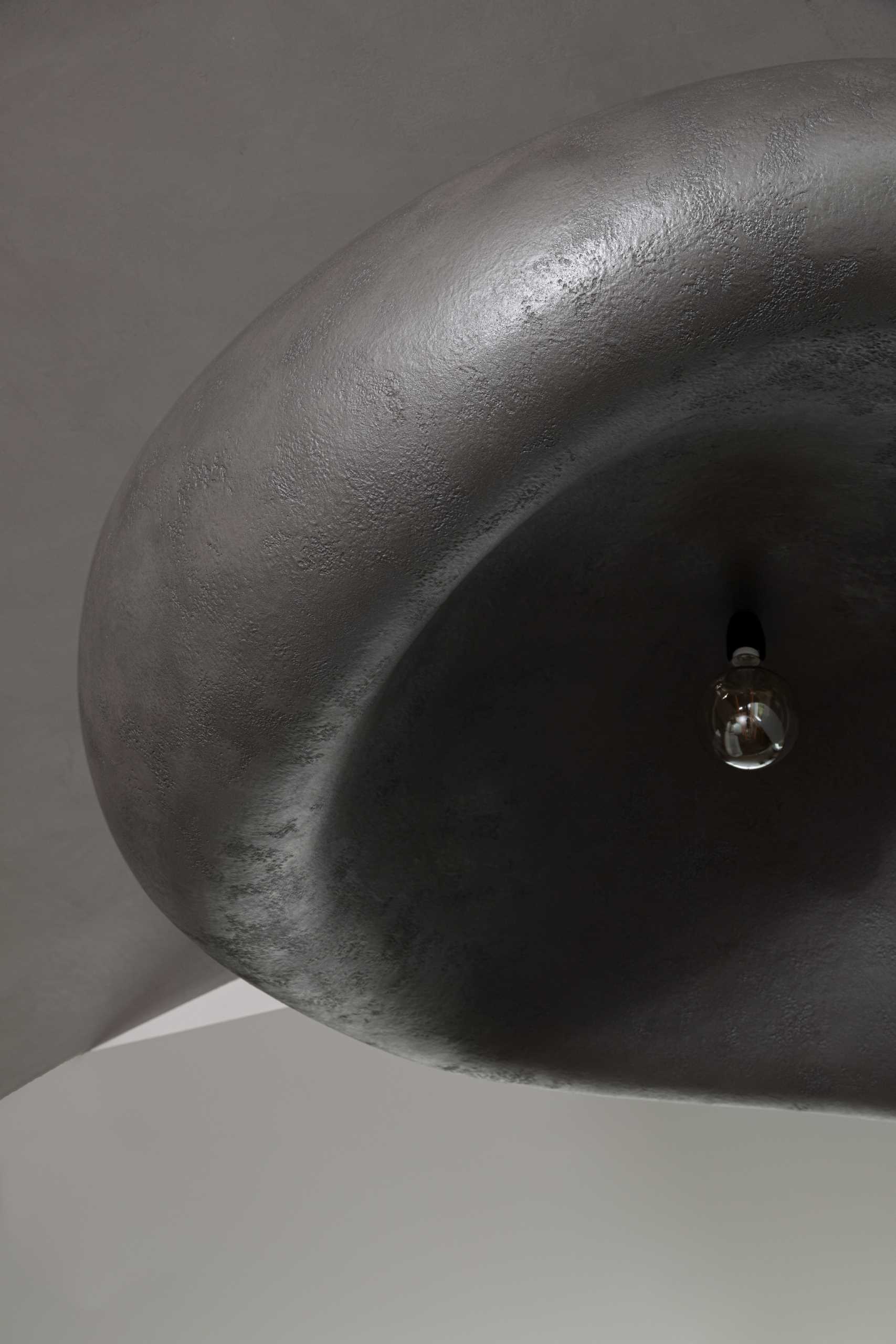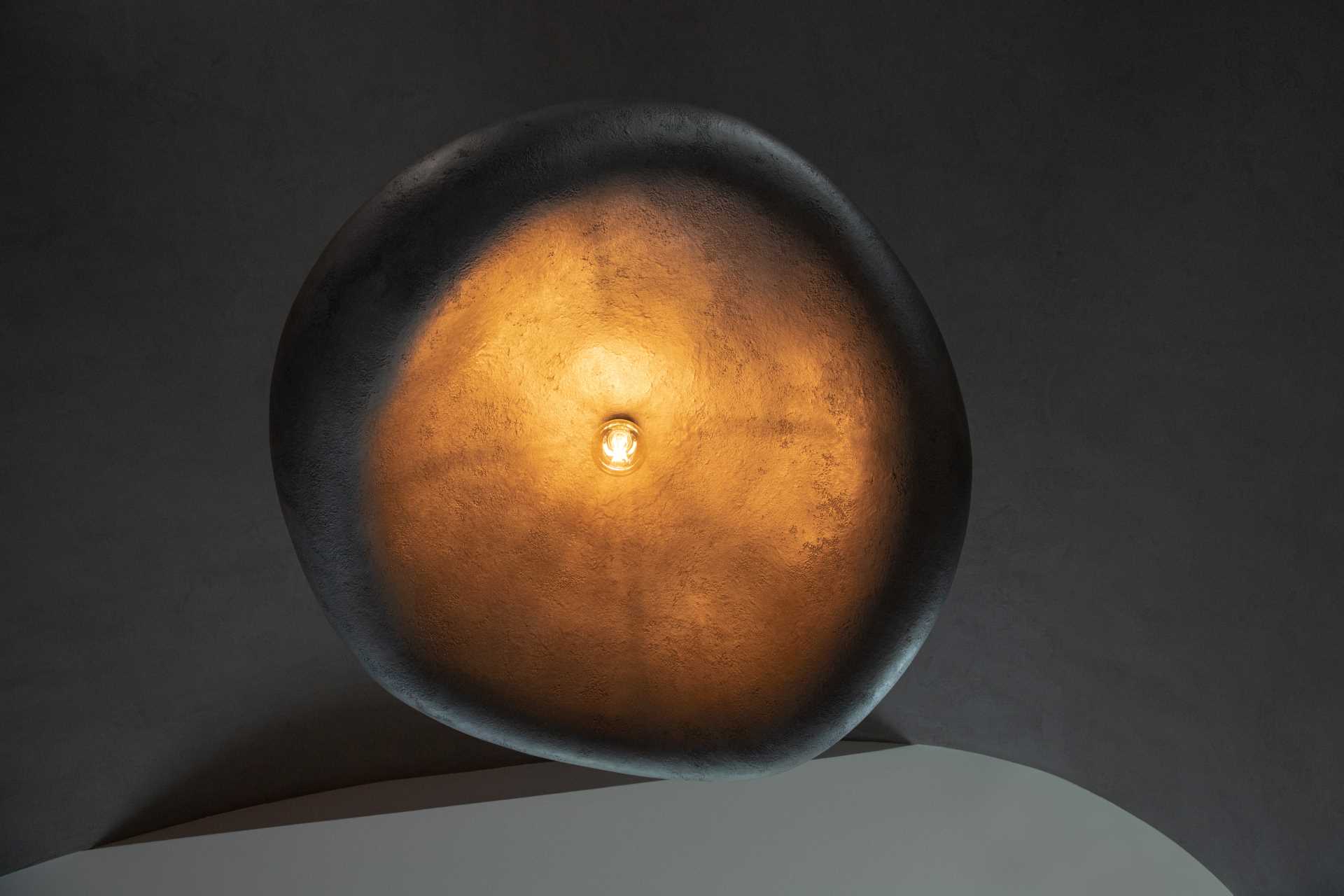 Also in the living room is a work area with a desk facing the window.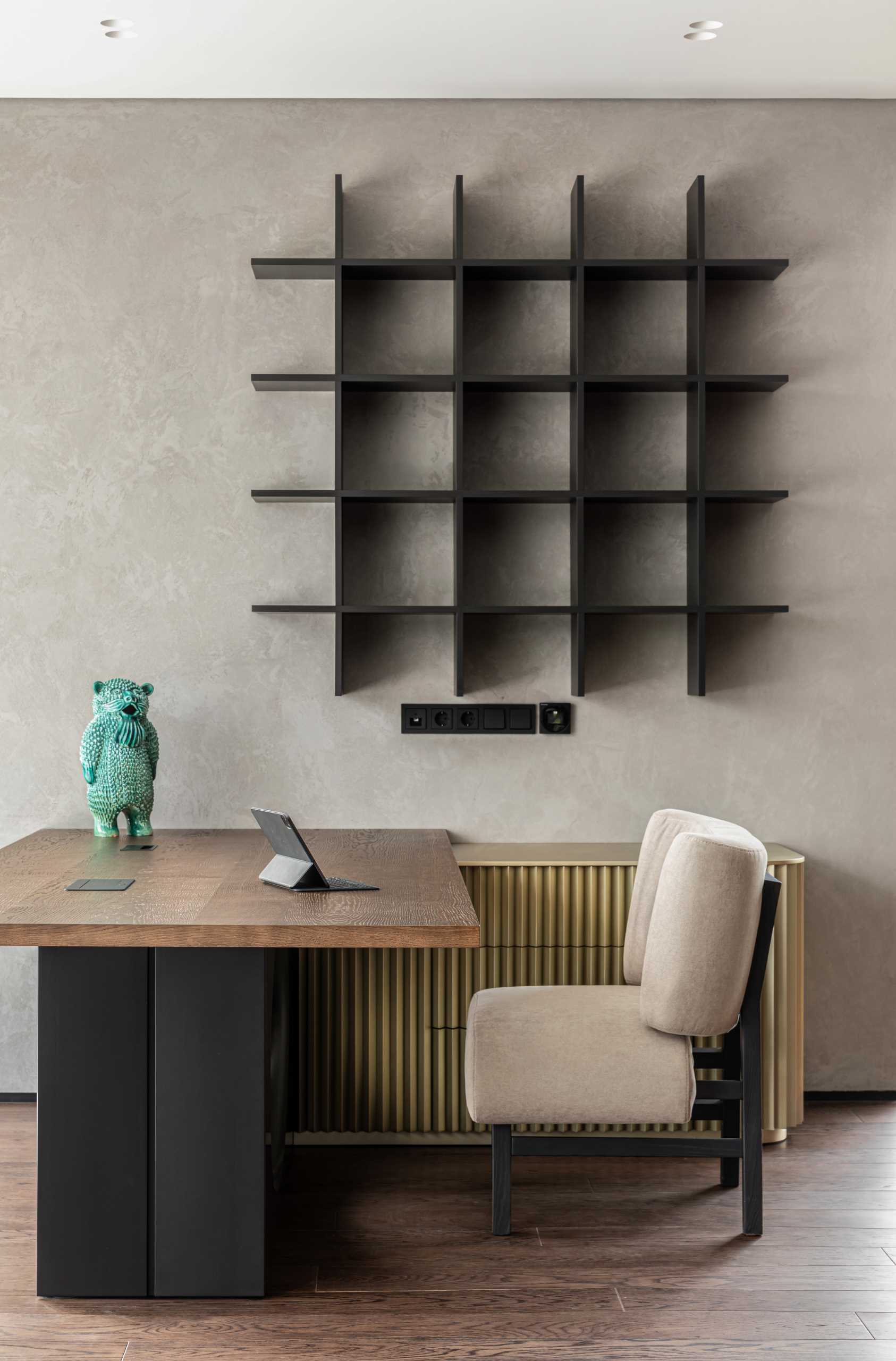 On the opposite wall, there's a cabinet against the wall that complements the wall finish nearby, while a small niche that lights up has been dedicated to wine storage.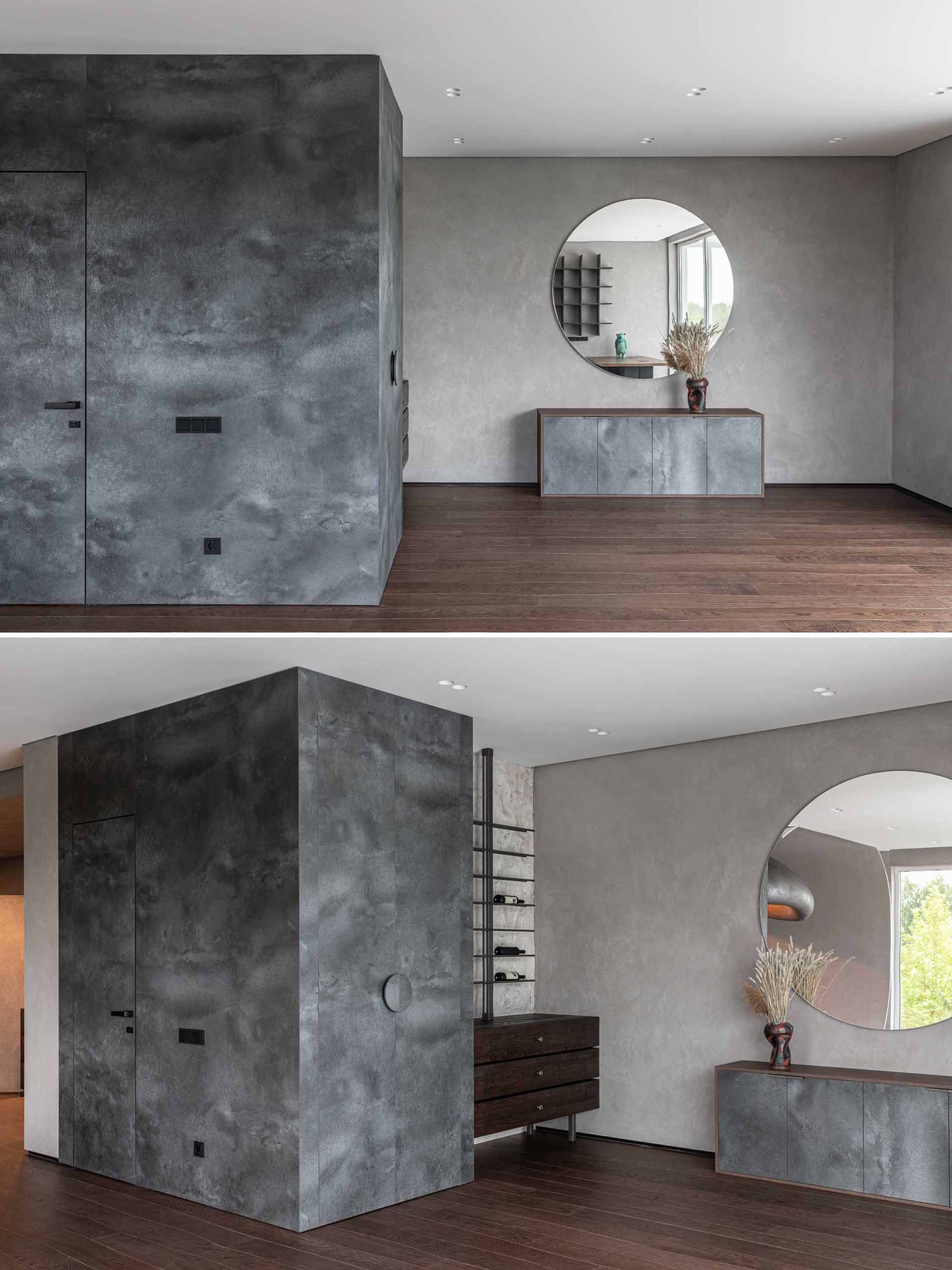 The home has multiple staircases, the first uses concrete and wood in its design, with hidden lighting underneath the treads. Above the stairs, lighting wraps around a structural element, while a grid of lights hangs at the bottom of the stairs.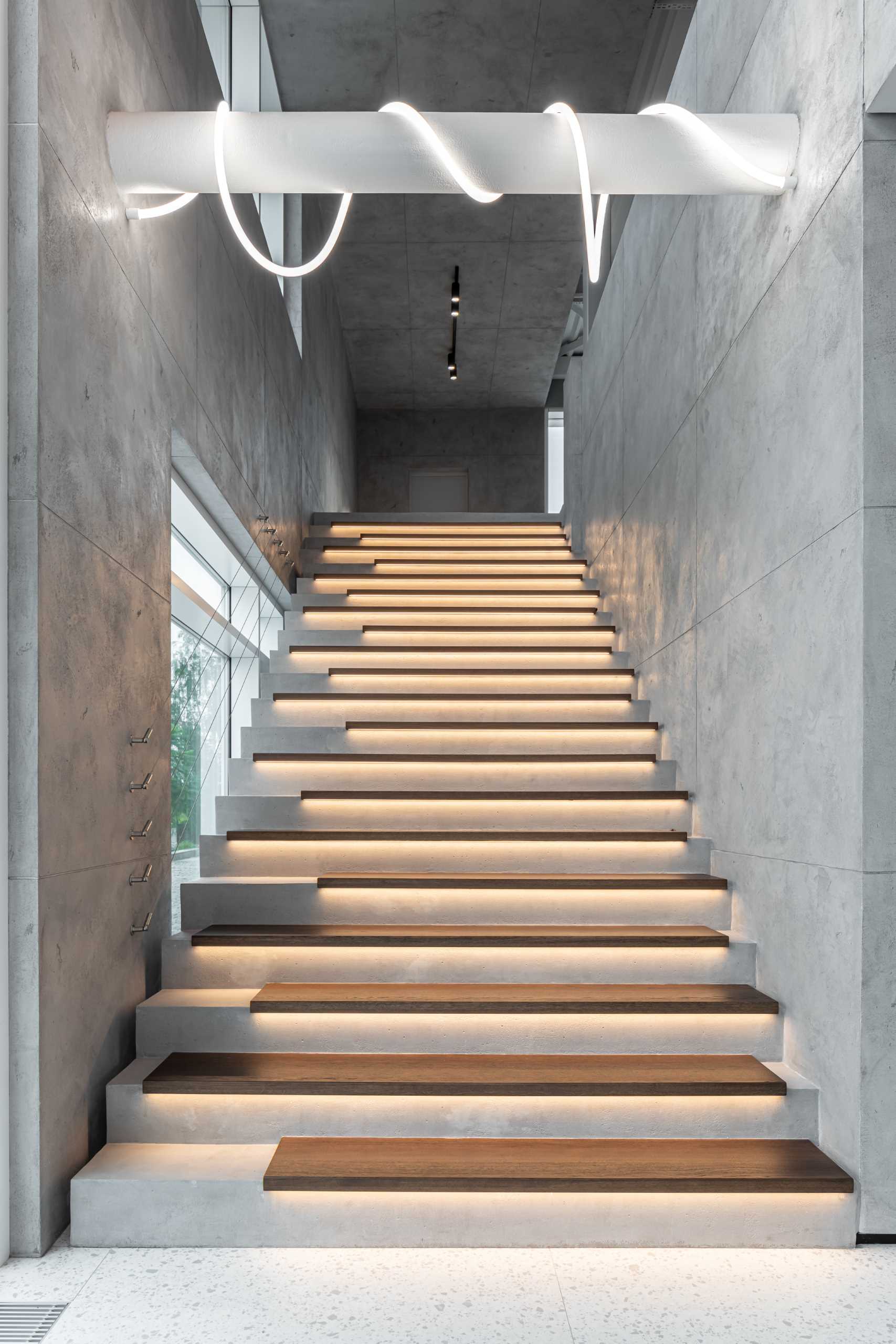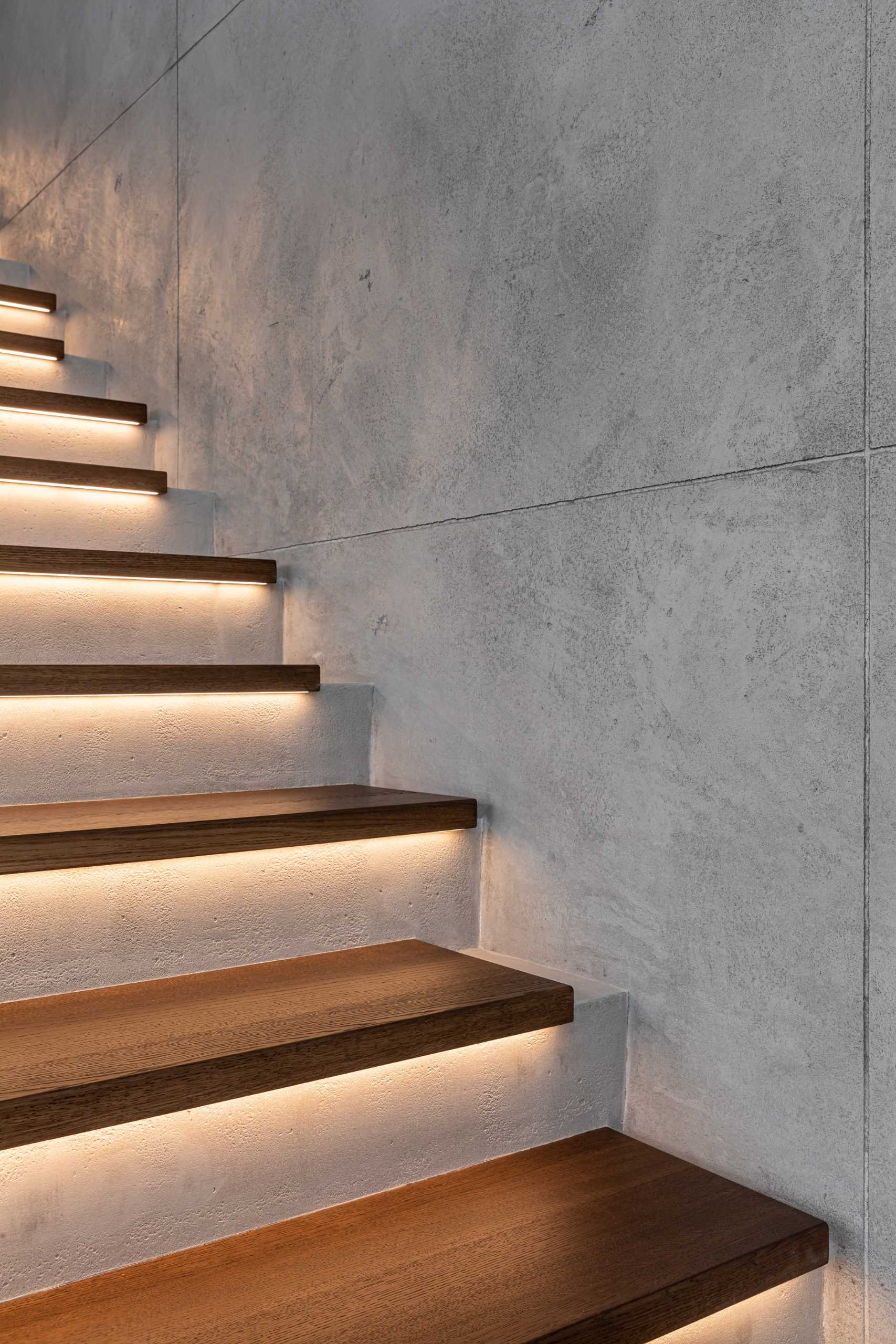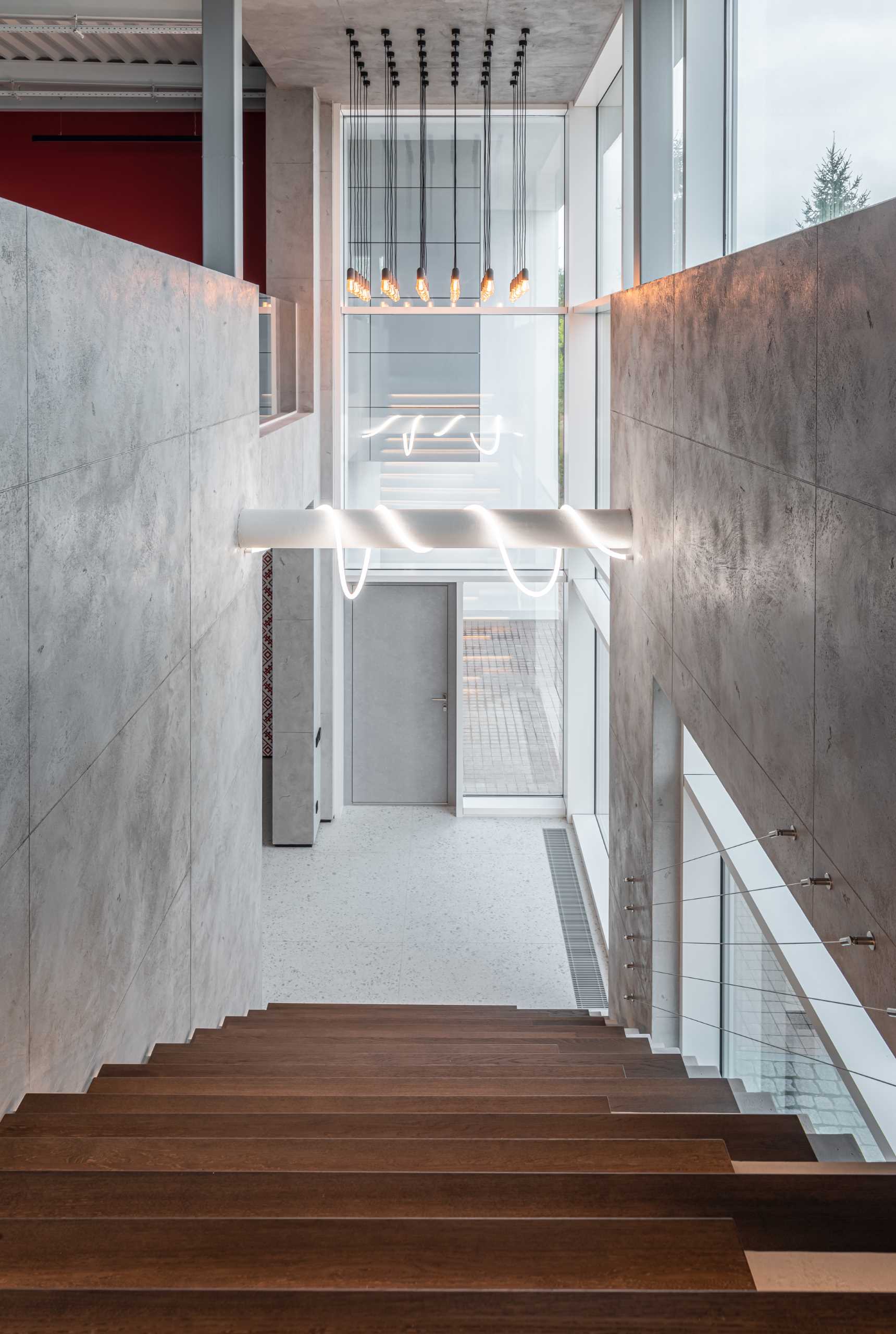 In another area of the home, there's a white spiral staircase with a delicate pattern on its exterior and wood handrails. Sculptural pendant lights, similar to the one in the other living room with the fireplace, create an artistic element, while furniture adds color to the interior.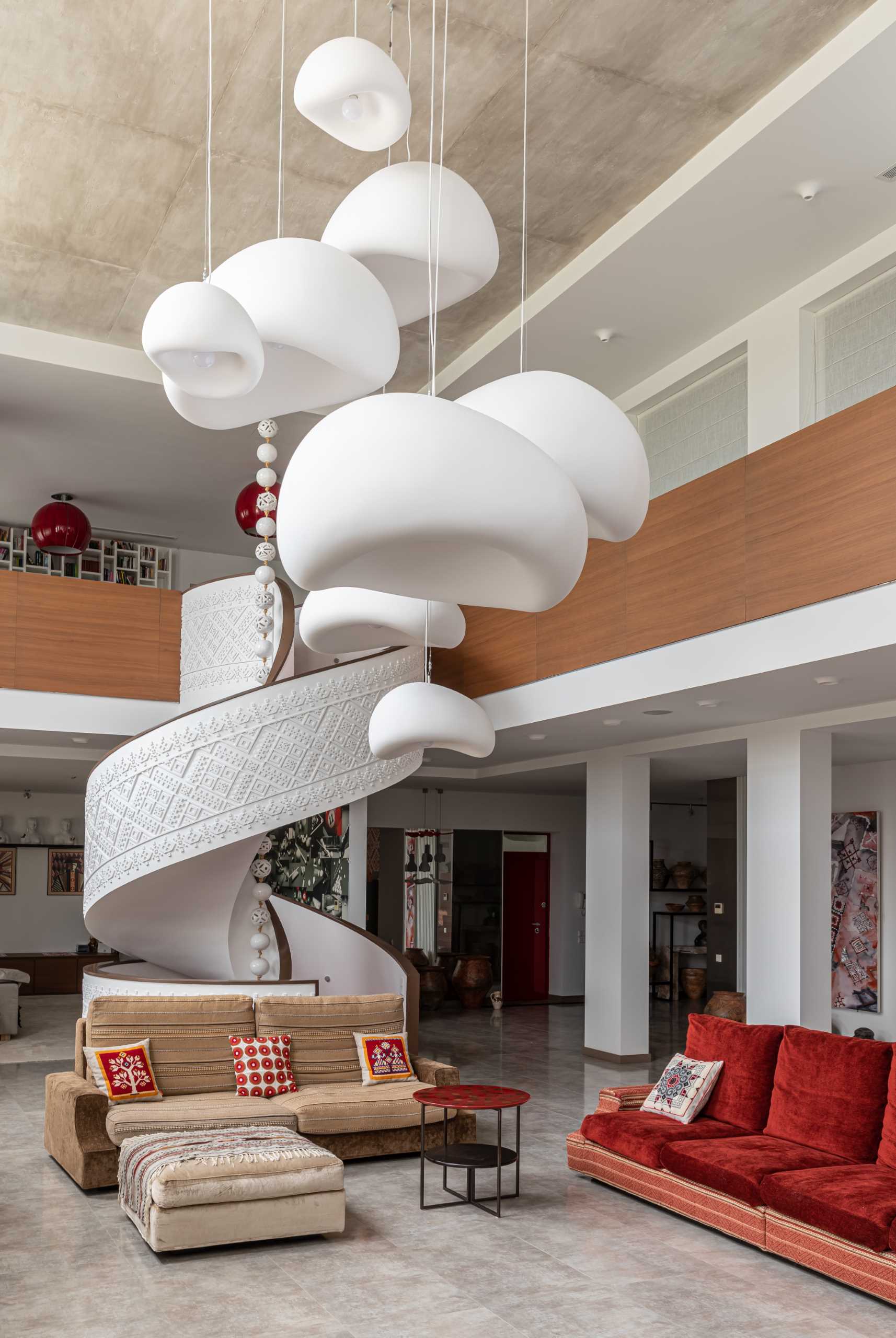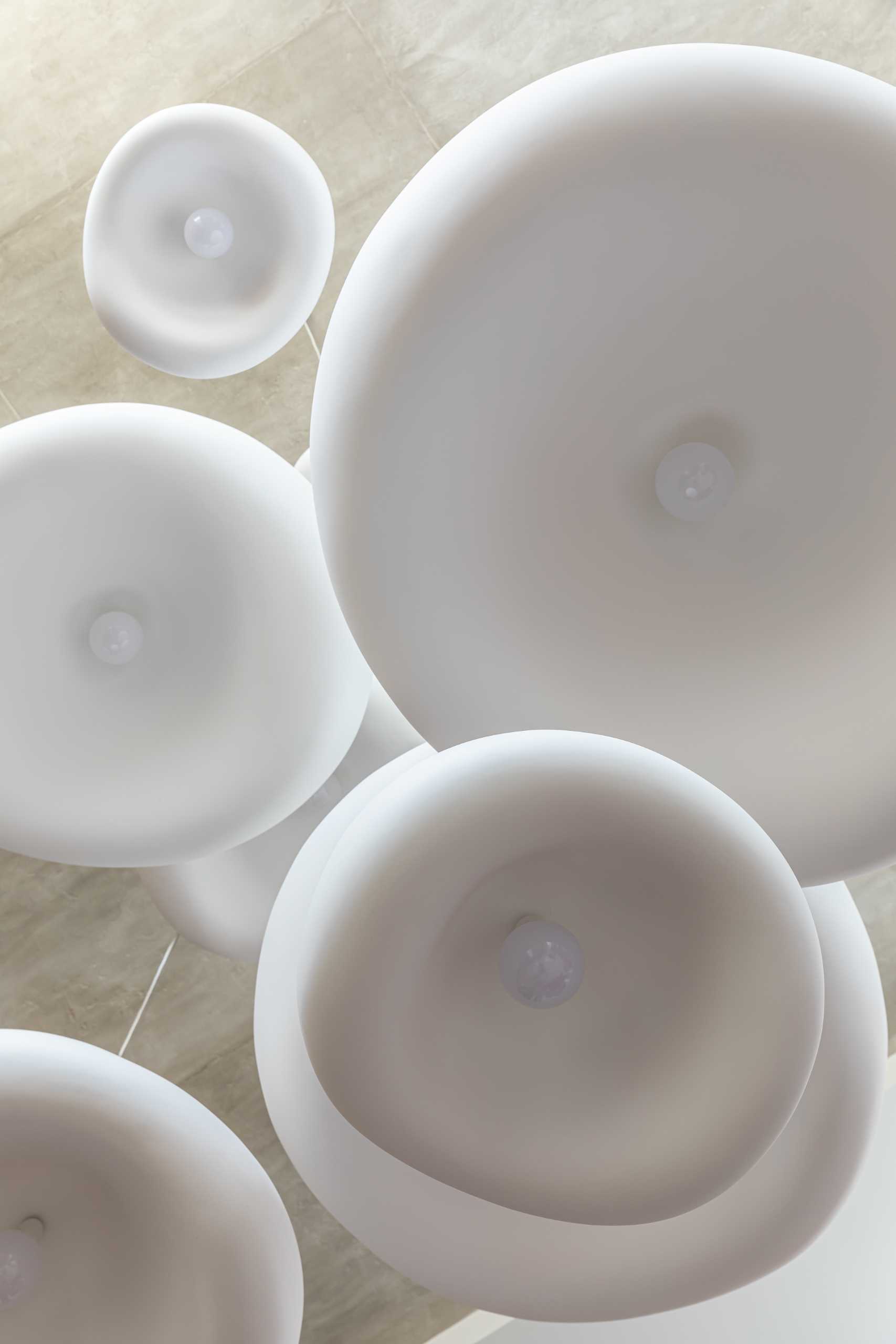 Sculptural lighting is a consistent theme throughout the home, however, in this living space, the accent wall by the stairs is also eye-catching and features the 3D tile Tetrapod designed by Sergey Makhno.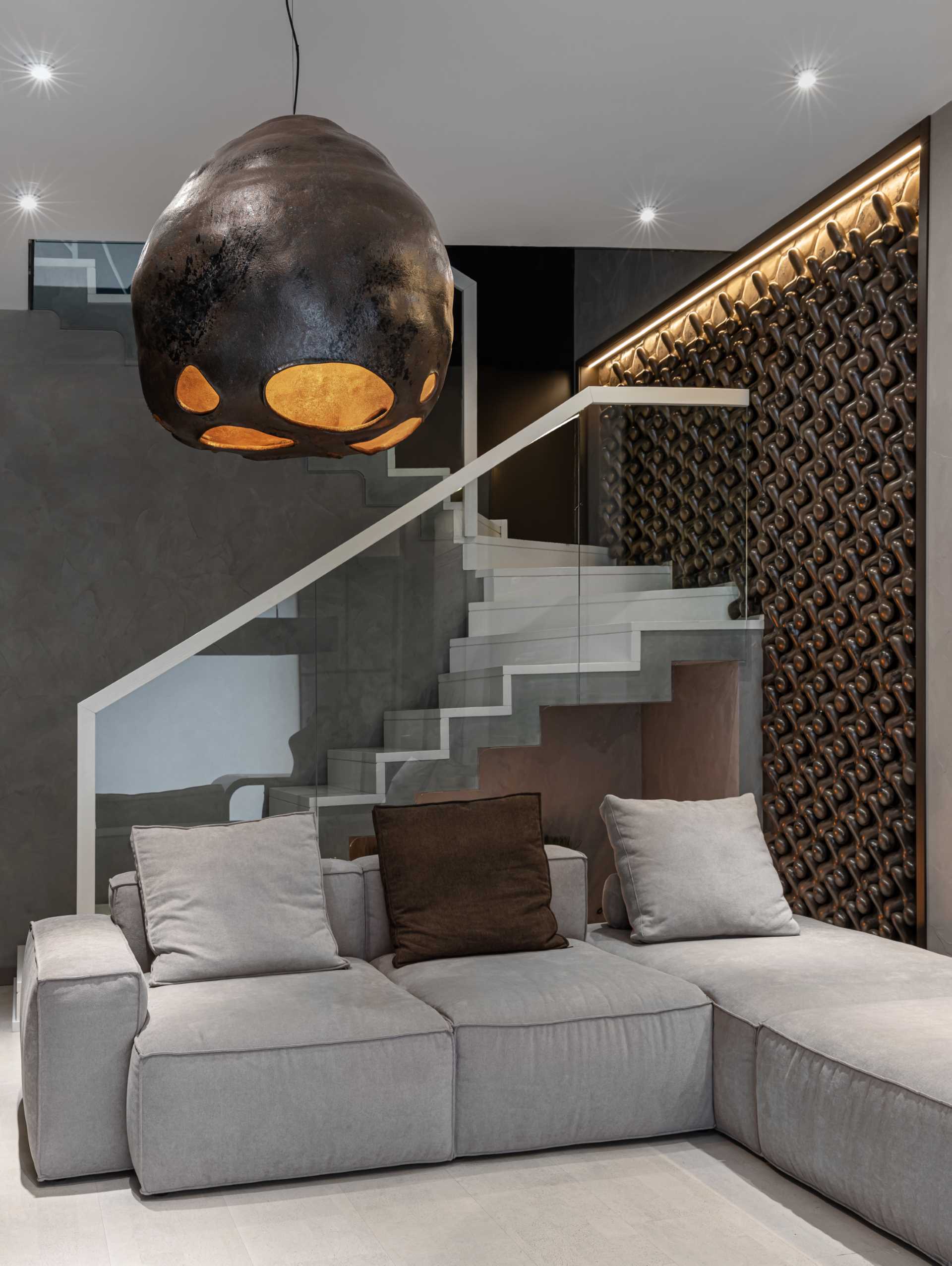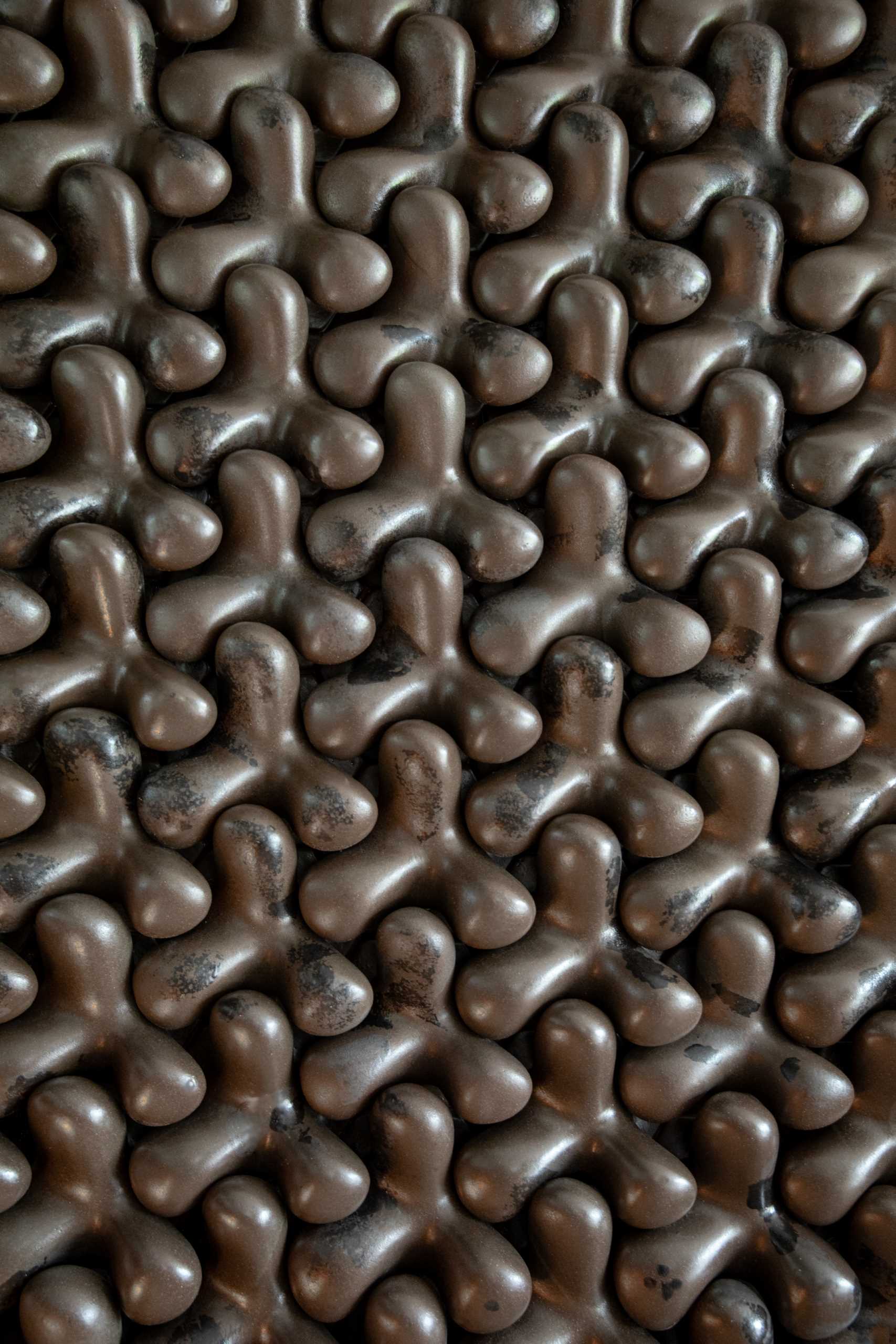 A delicate pattern on the wall transitions from white to red, while a large mirror reflects the turquoise couch.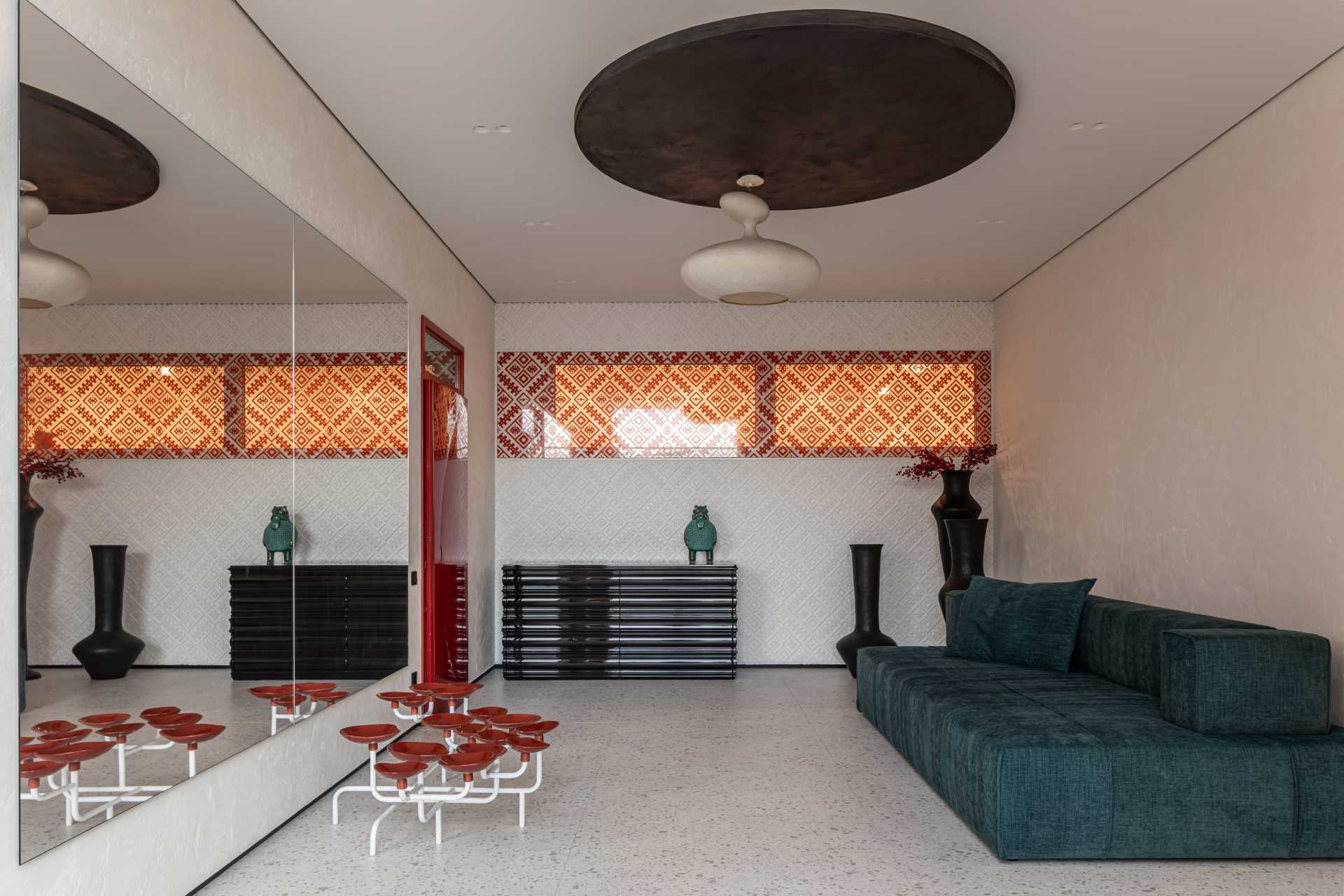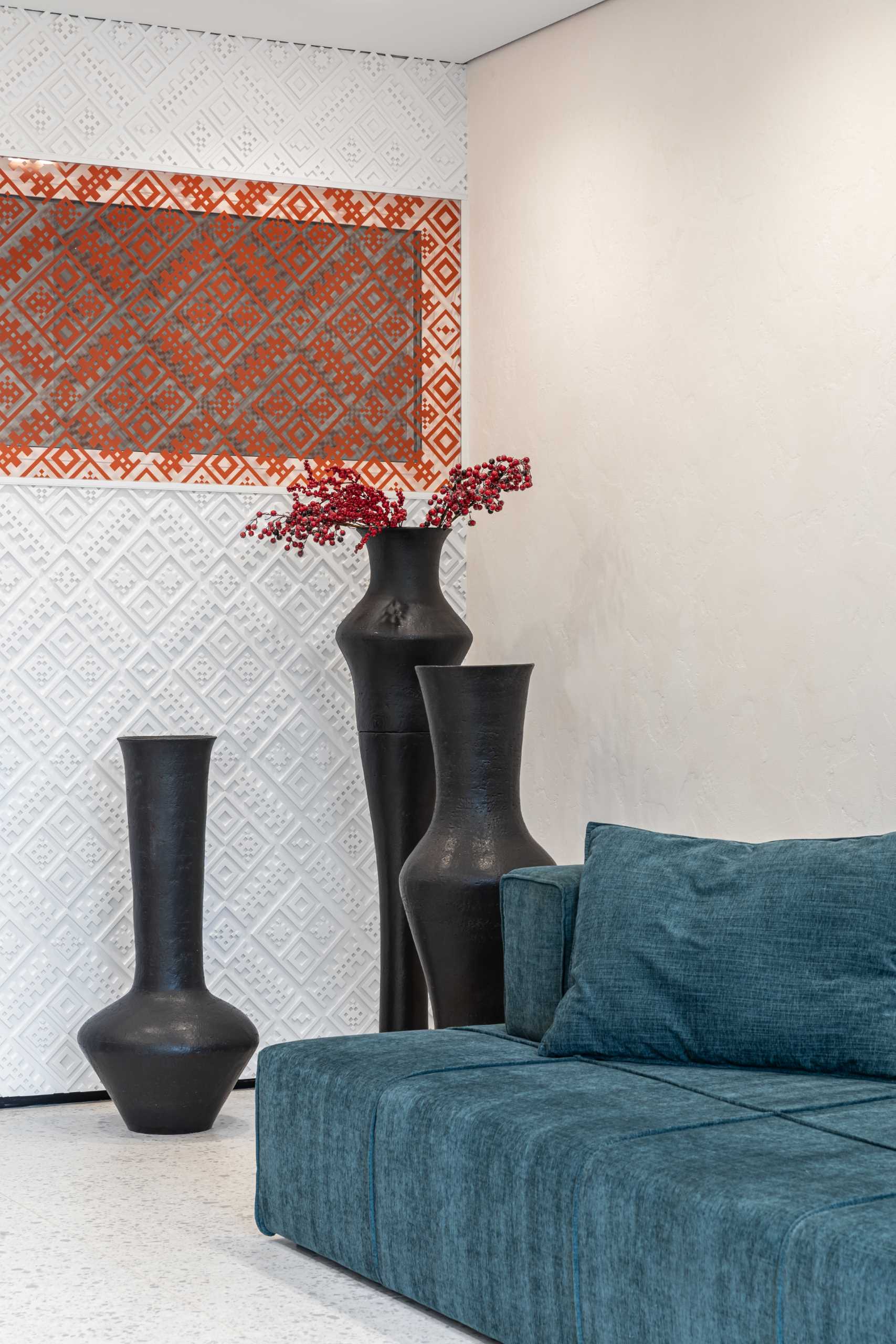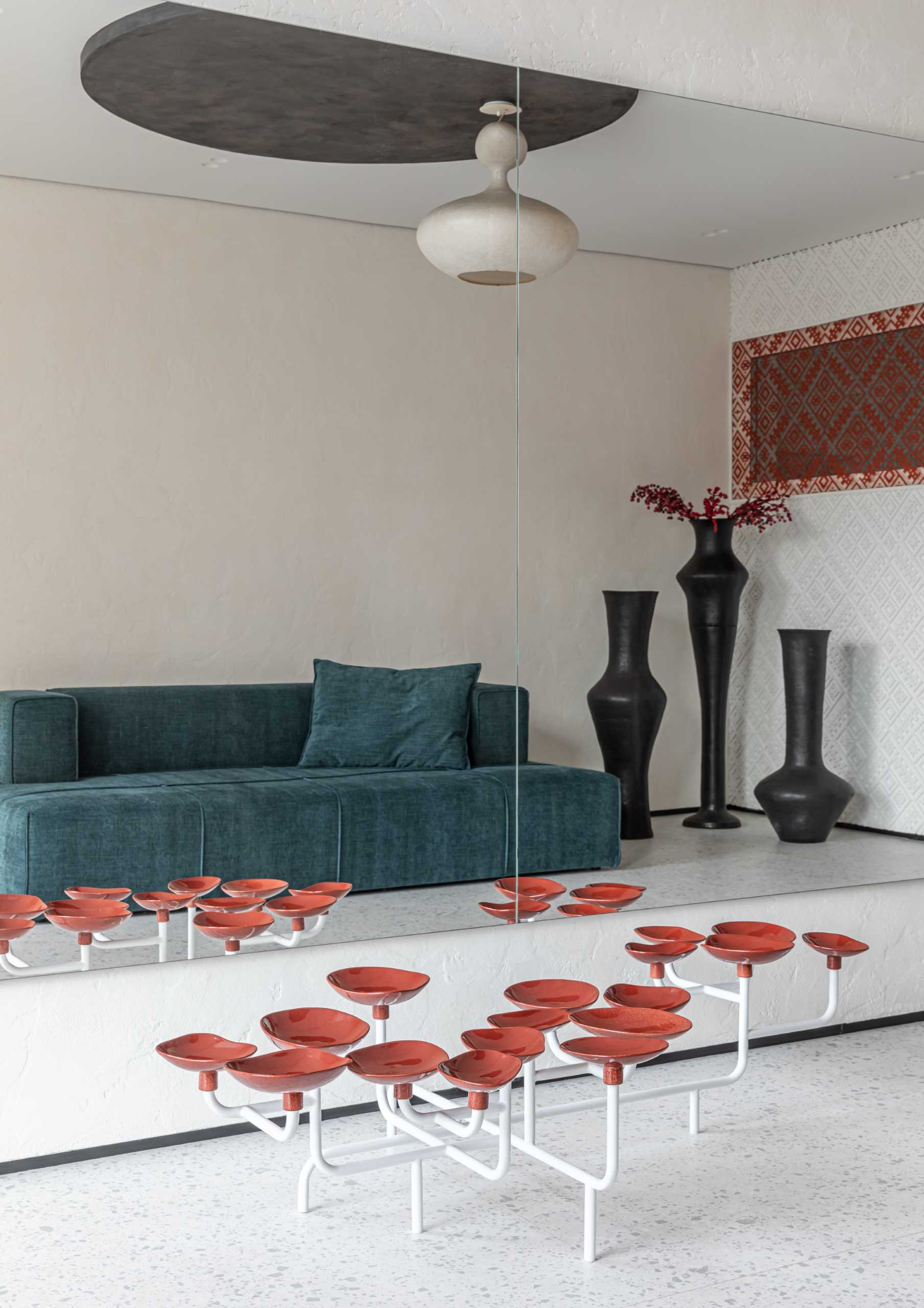 The home also has a library with a large window looking out onto the neighborhood, while wood walls, shelving, and flooring add warmth to the space. The room also has an accent wall that showcases a 3-dimensional tile named Drozh.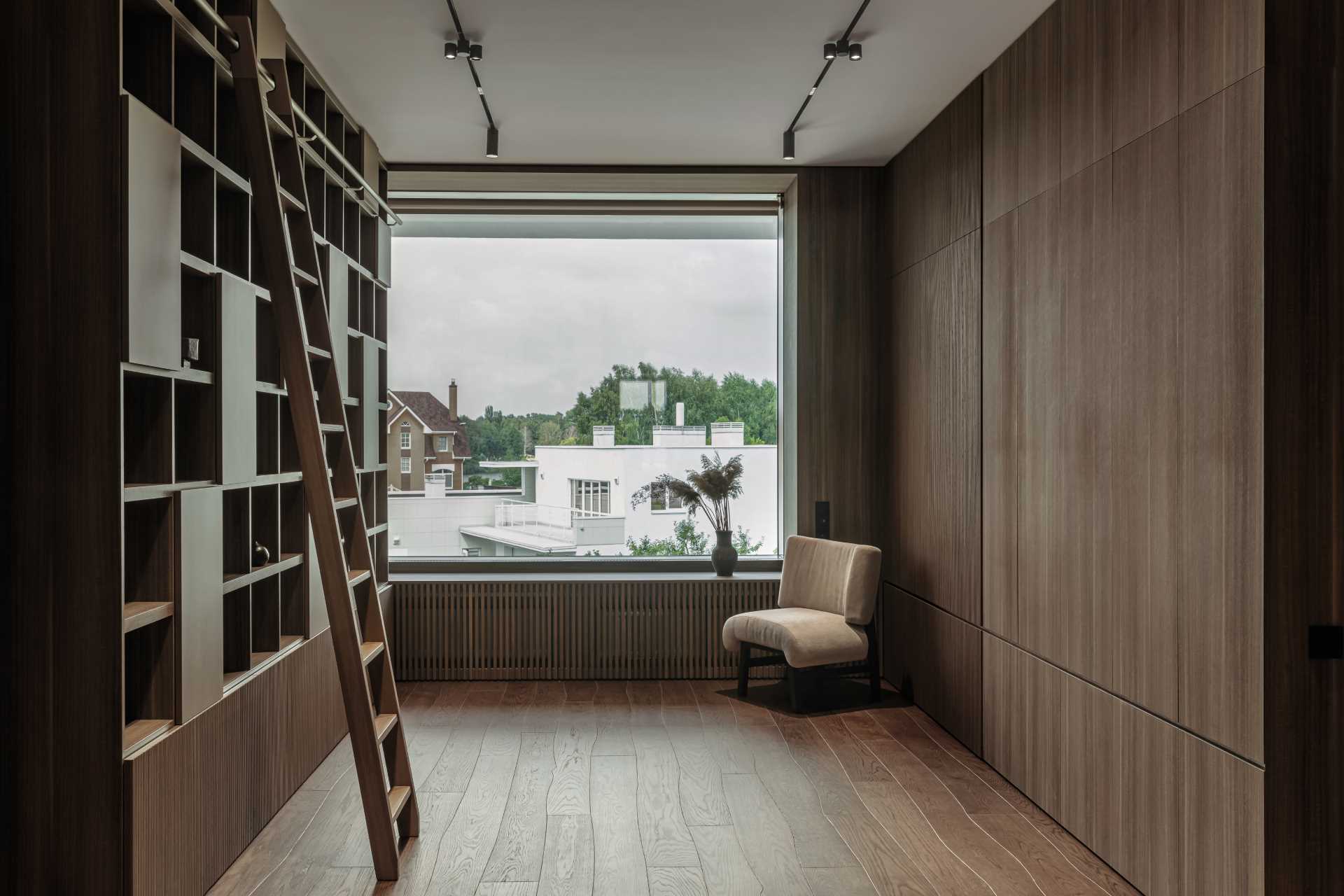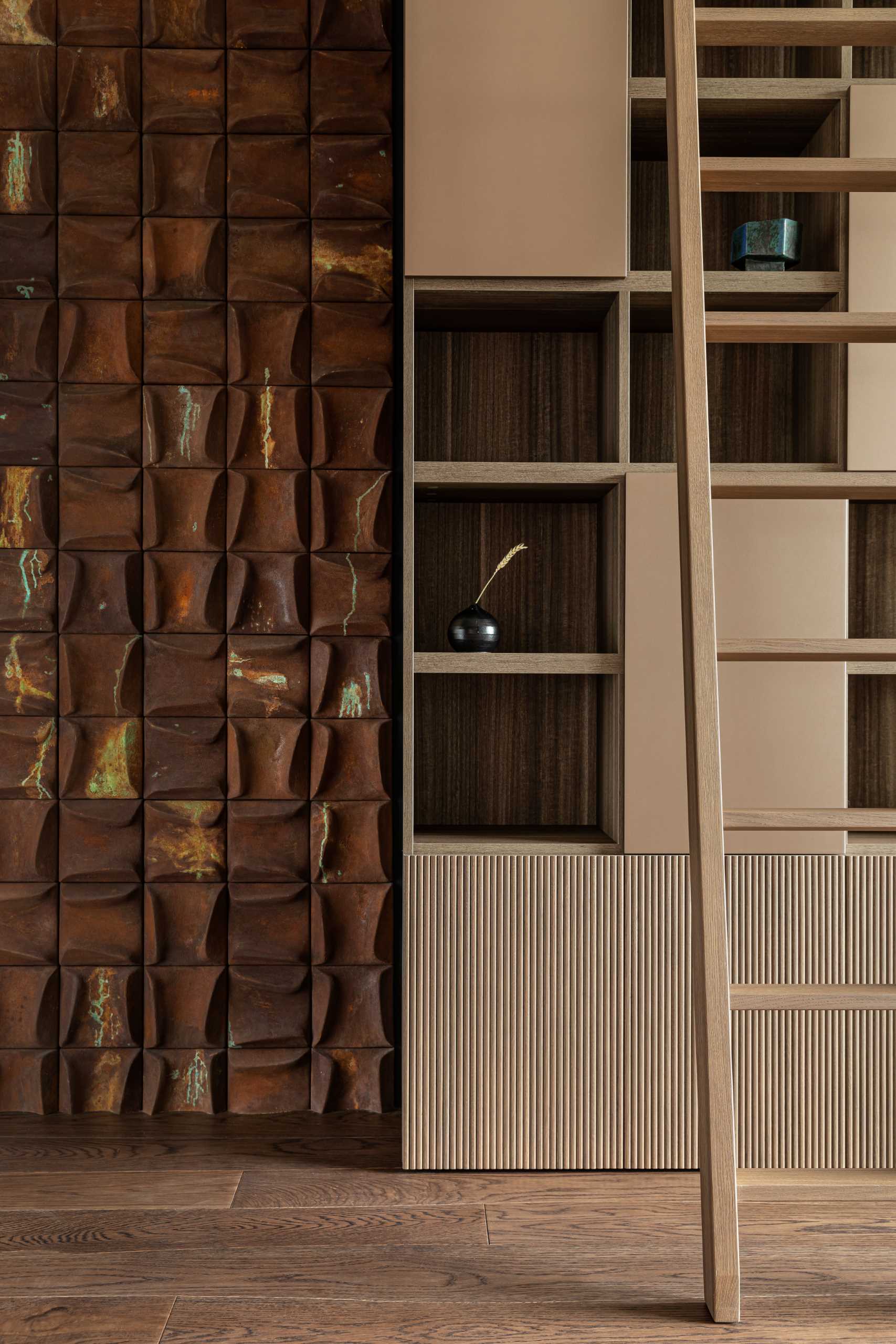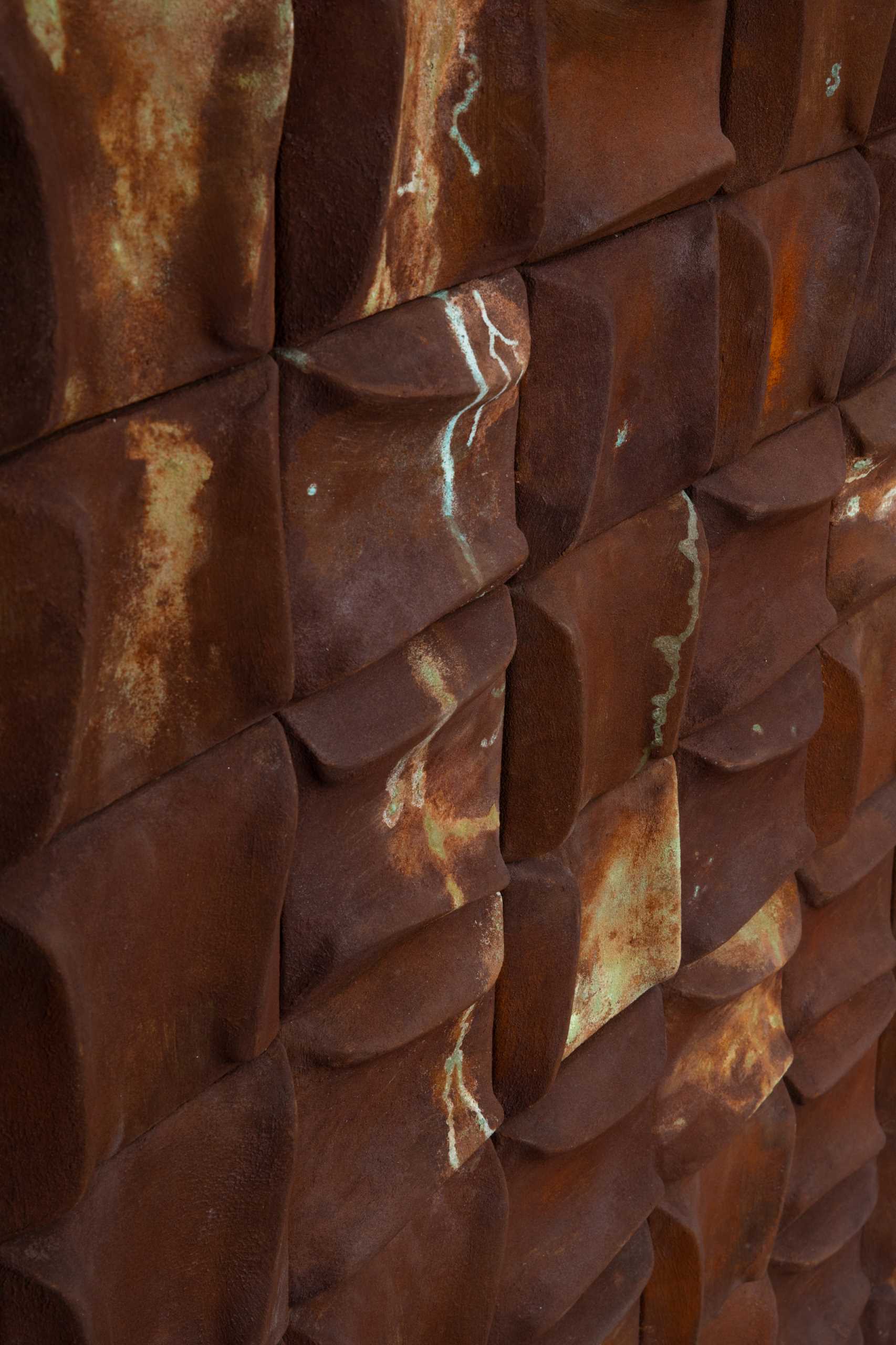 In one of the bedrooms, a sculptural wall is covered in individual curved pieces, adding texture and a sense of softness.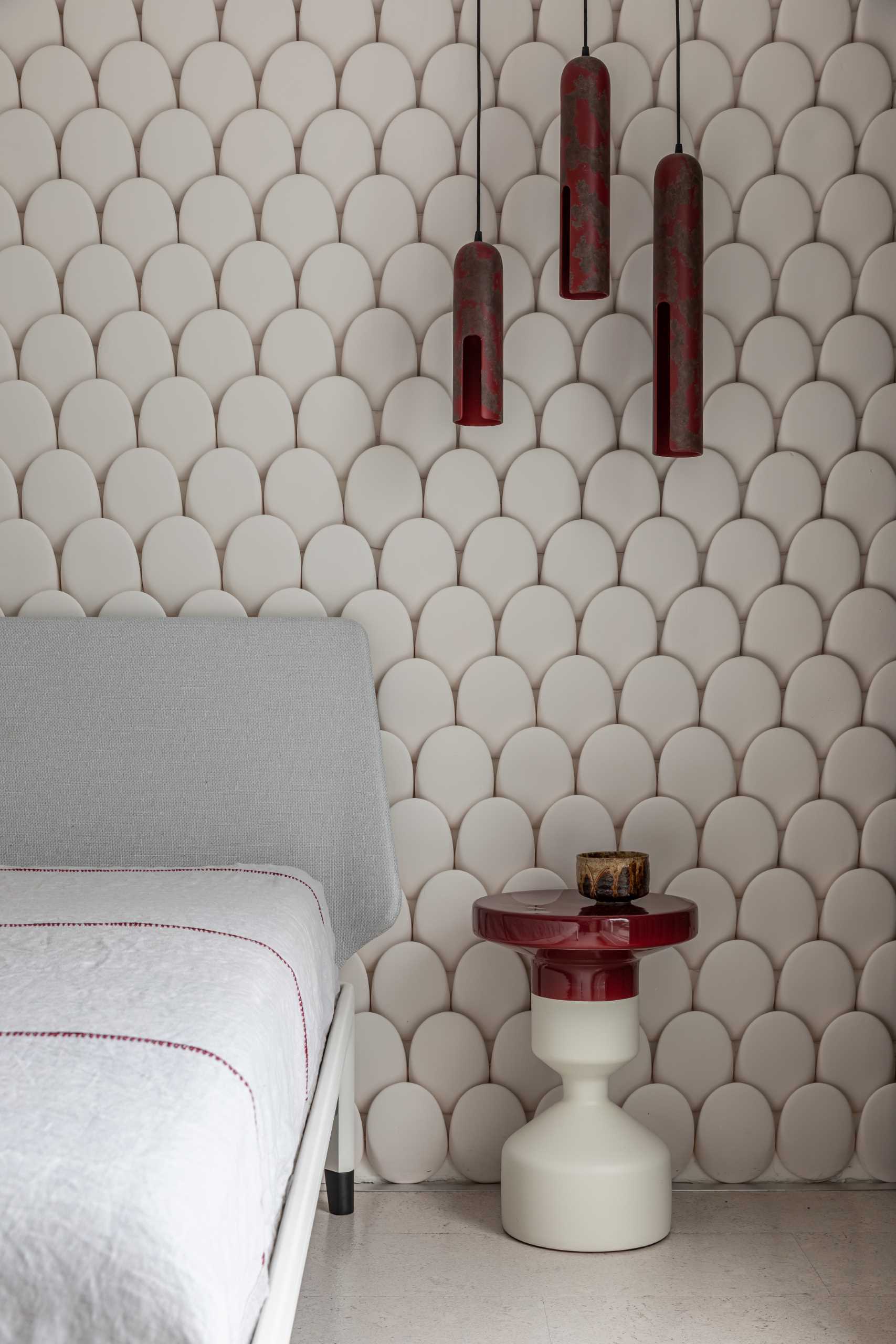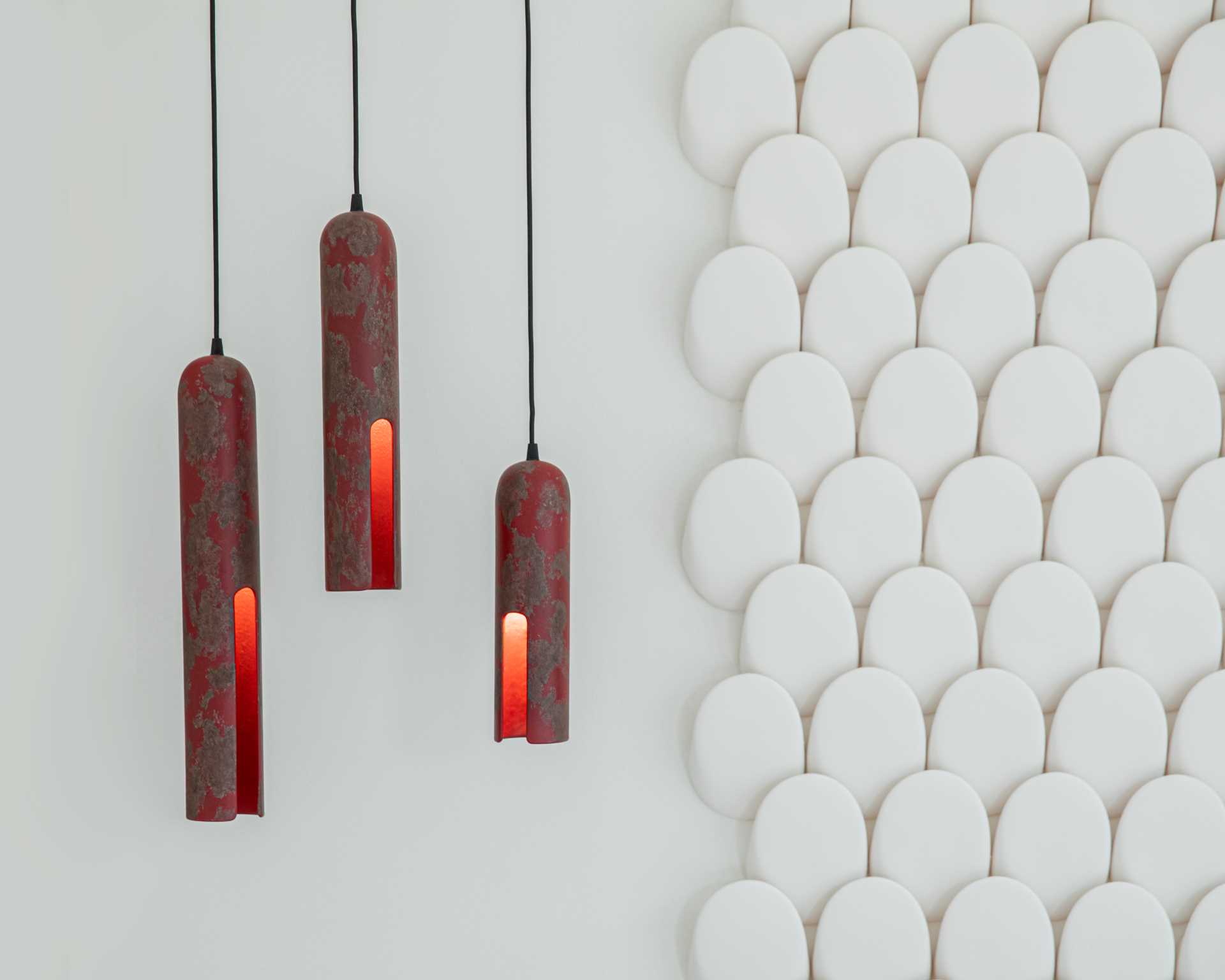 In another bedroom, a large mural covers the wall, while the furniture colors complement the artwork.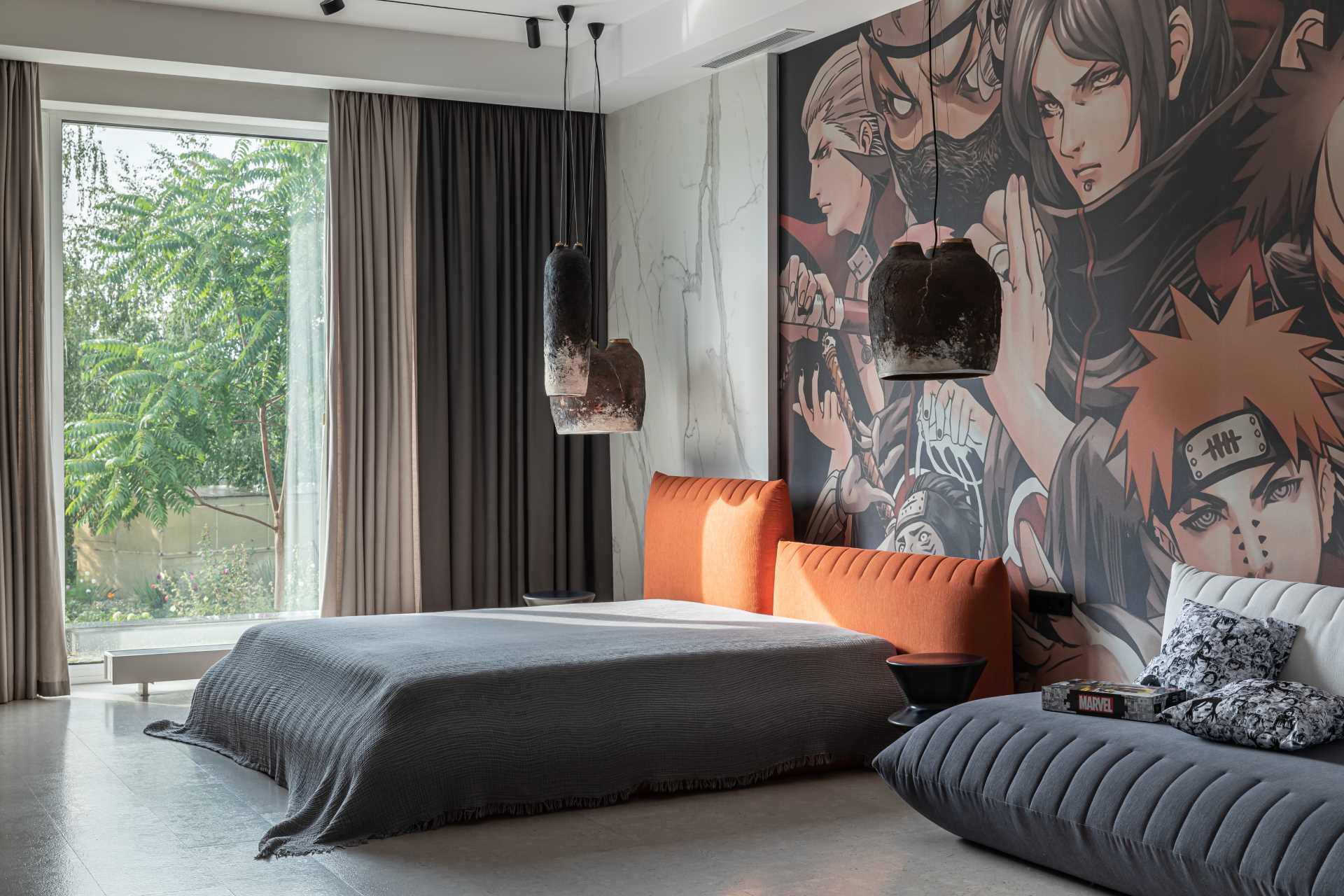 Source: Contemporist