April 12, 2022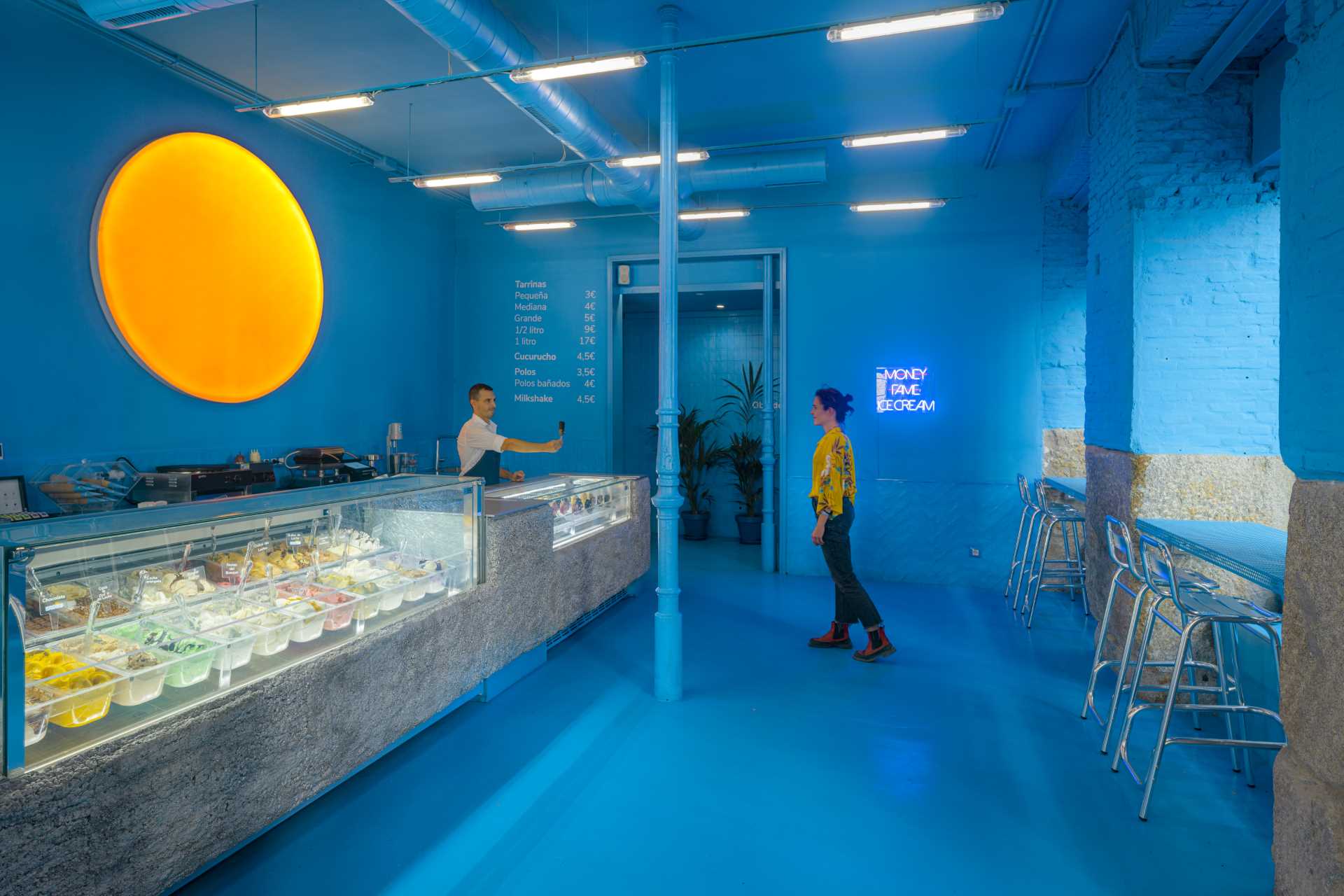 Design firm SOLAR, has recently completed a new ice cream store in Madrid, Spain, that uses color to make a statement and entice people walking past.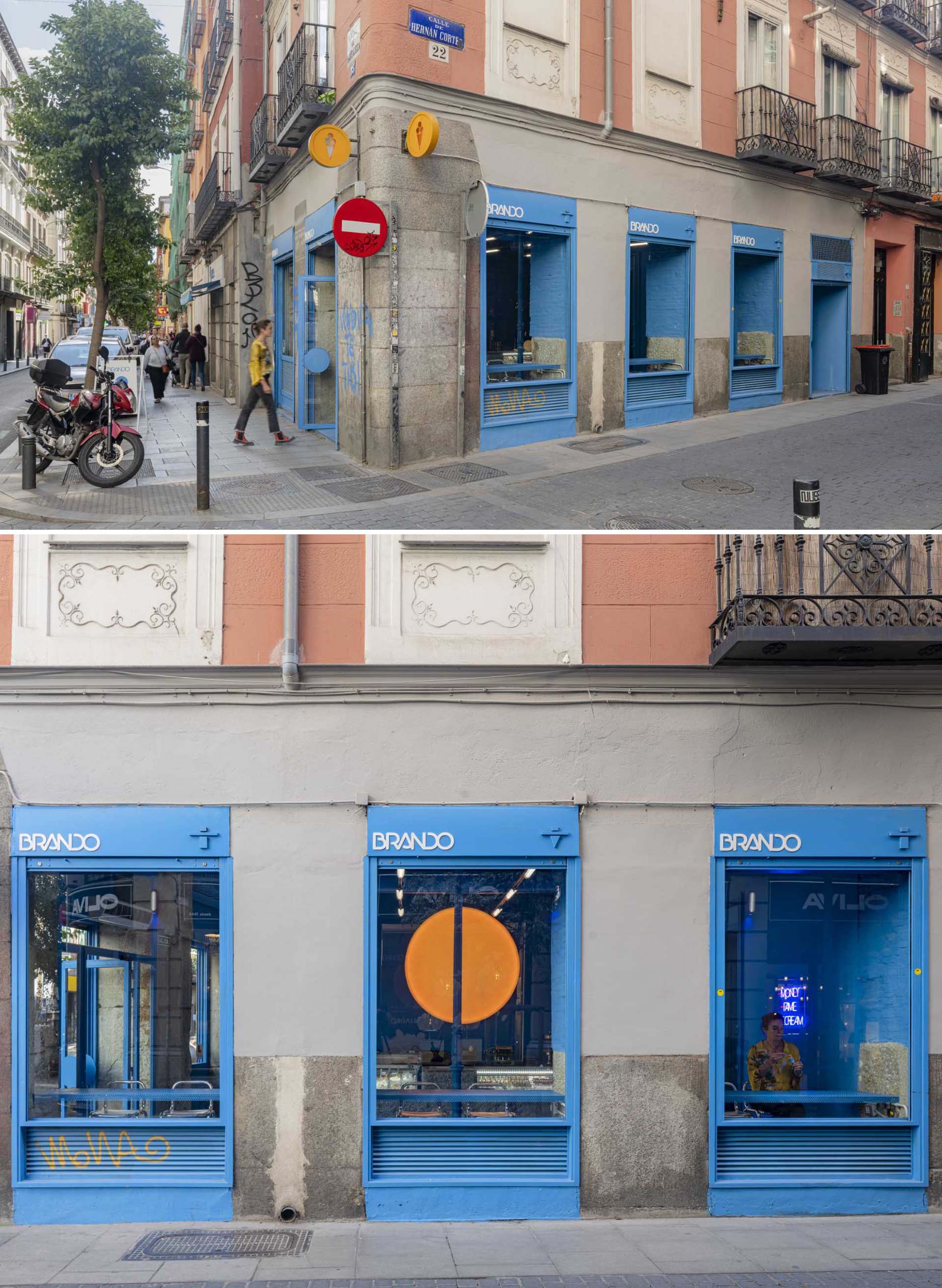 Named 'BRANDO', the ice cream shop has a bold and bright blue interior that creates a fun and vibrant atmosphere.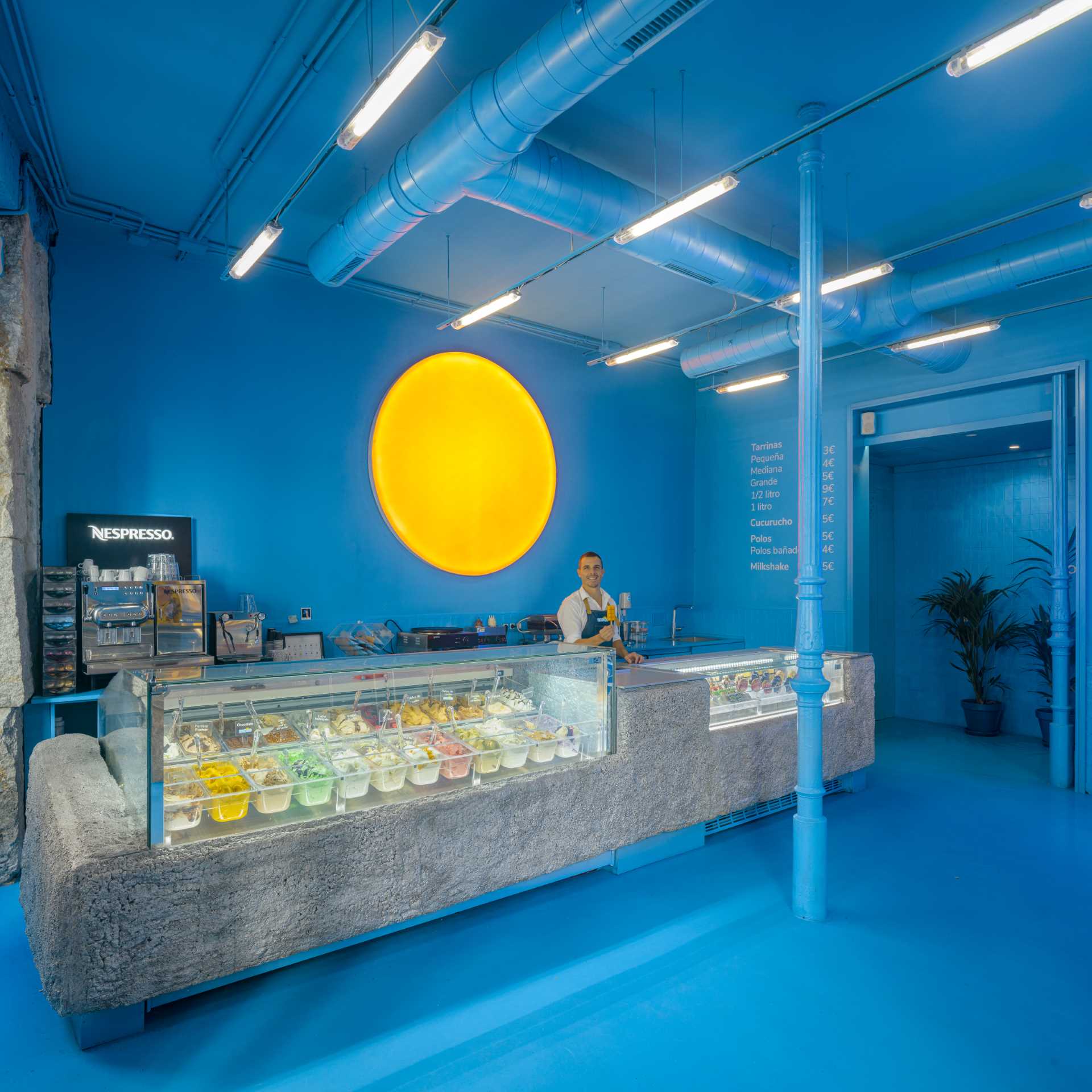 One side of the store is dedicated to the counter and display case that shows the ice creams on offer. The display case has a contrasting concrete base.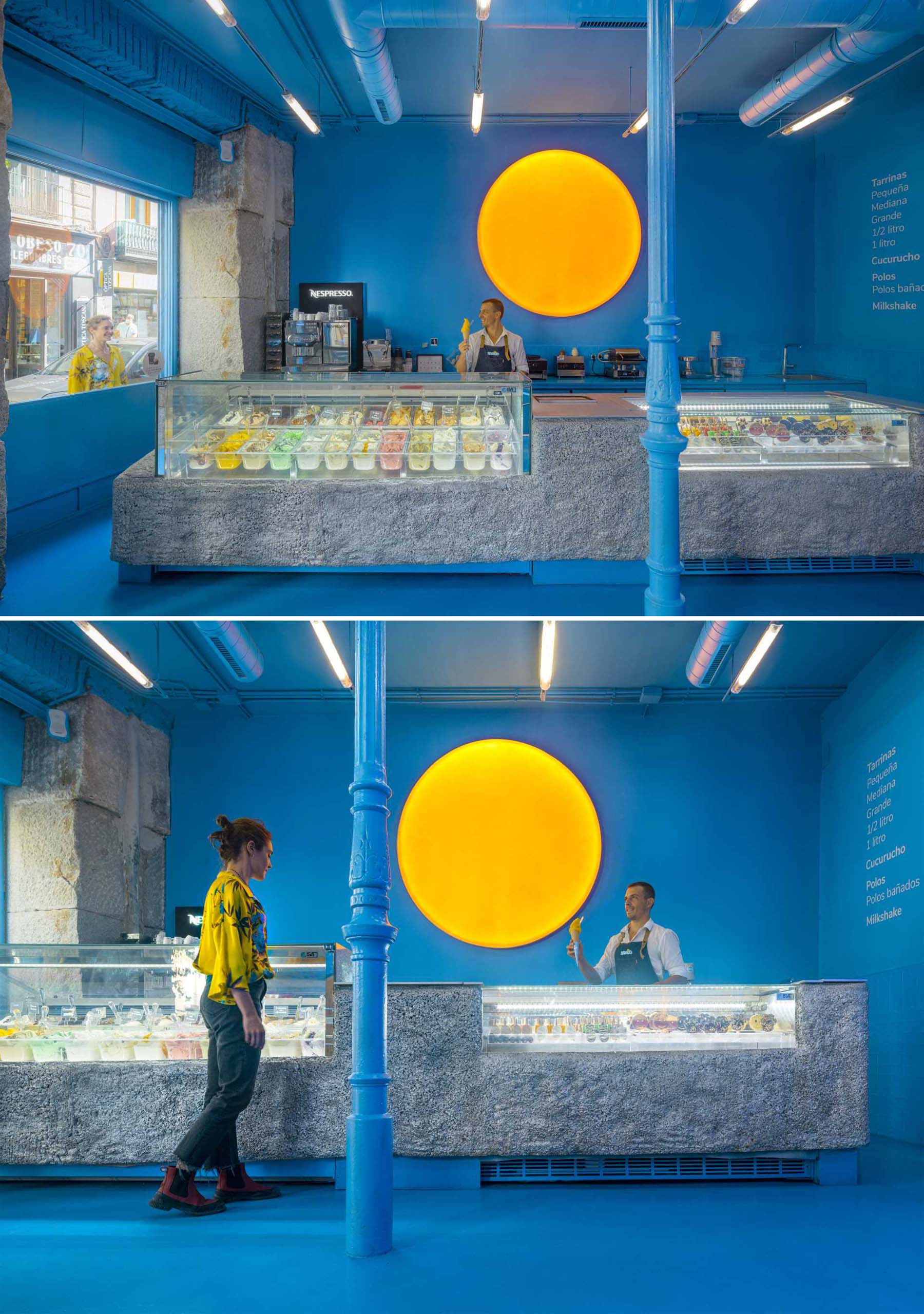 A large round light with an orange glow is a bright accent to the all-blue wall.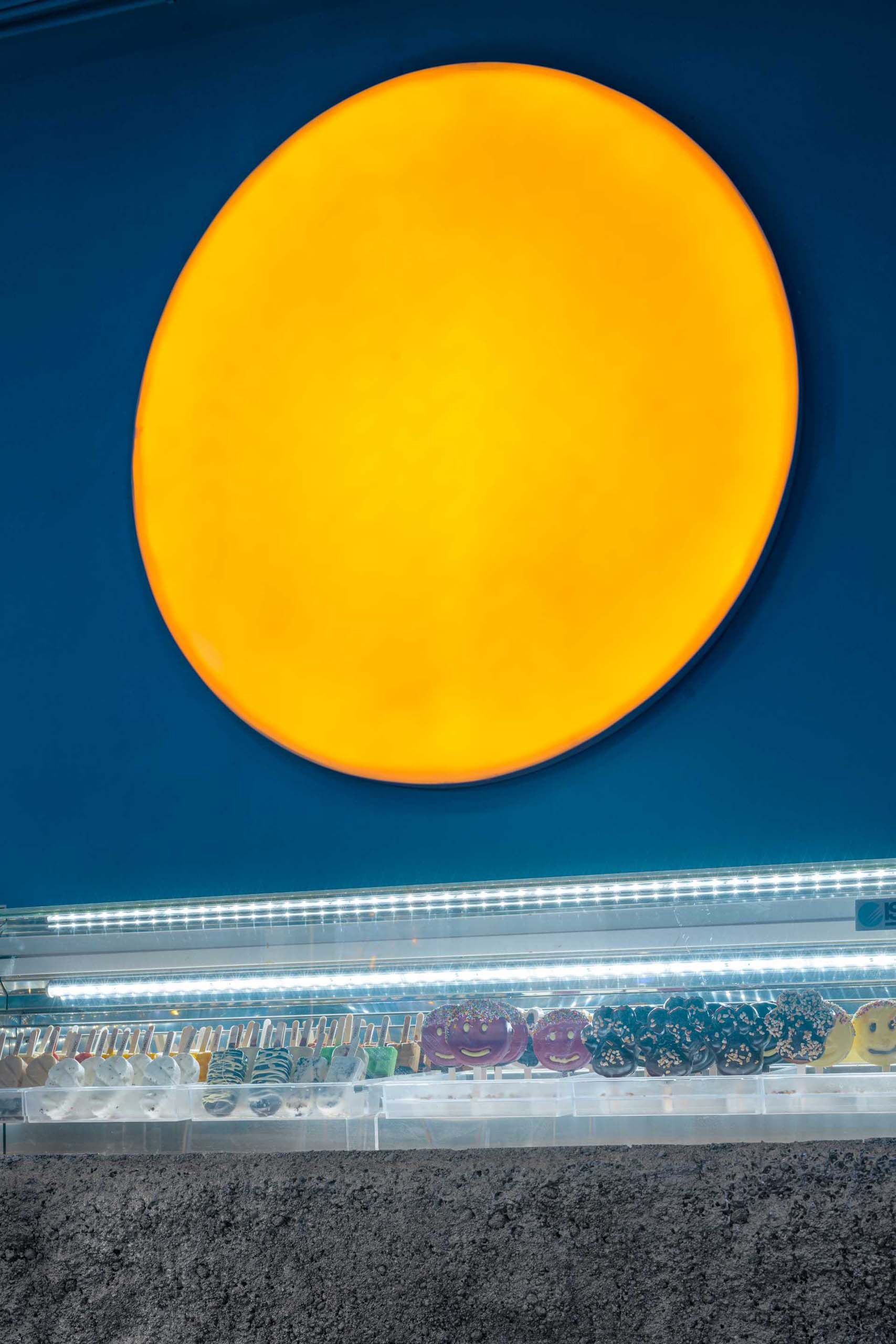 Counter seating by the windows are located on the opposite wall, which includes brick that's been painted to match the rest of the interior.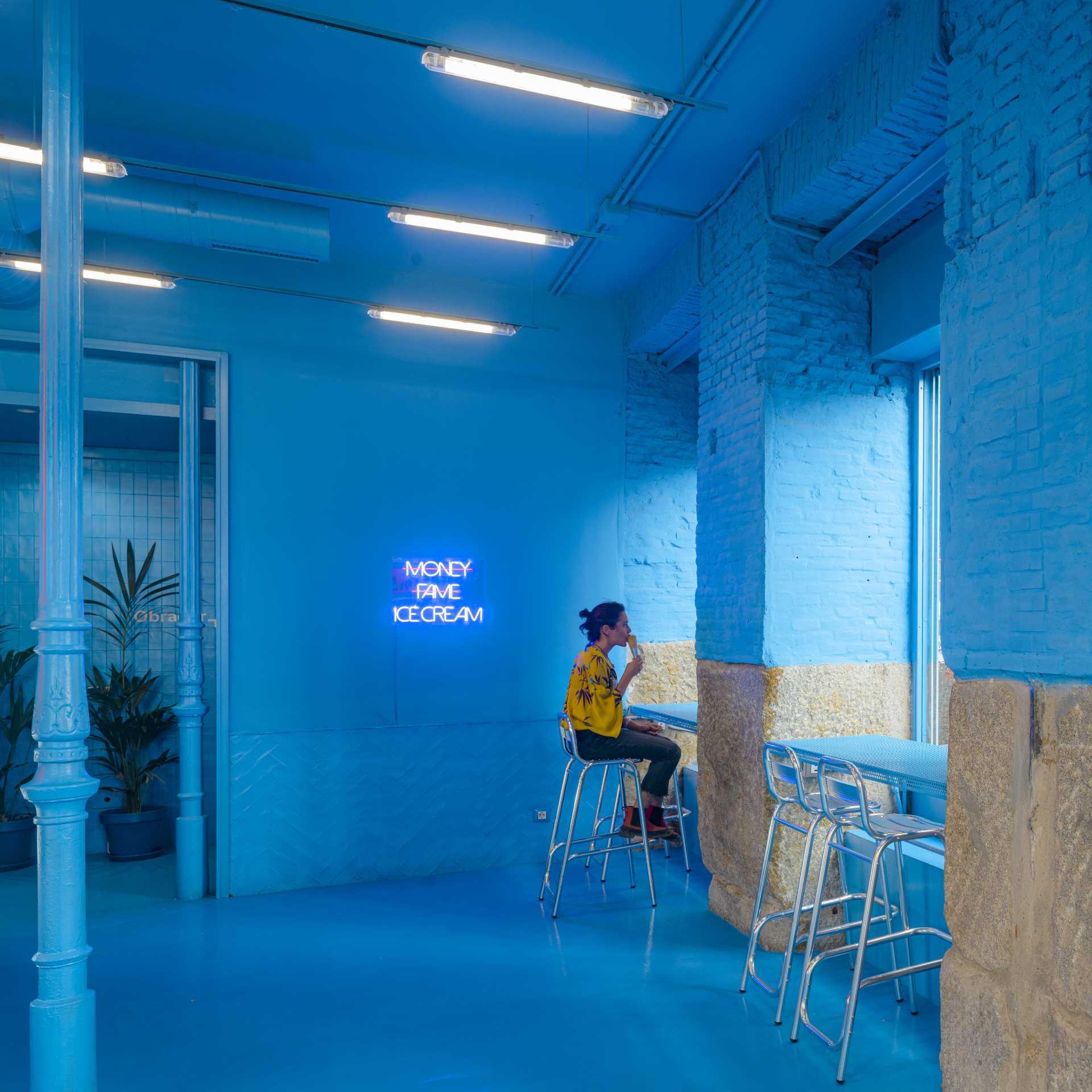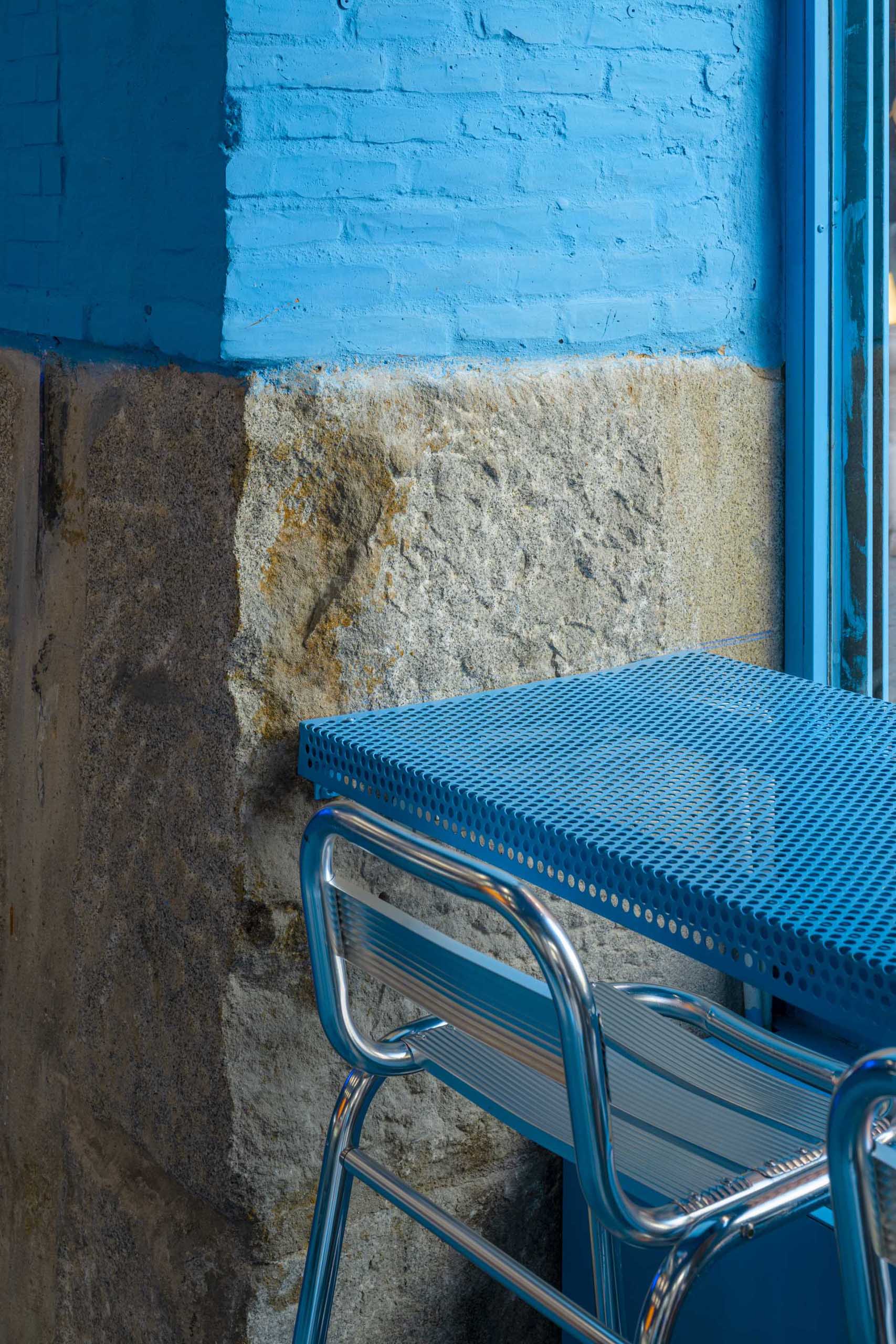 The ceiling has also been painted in the same blue, allowing the ducting and light tracks to somewhat blend into the background.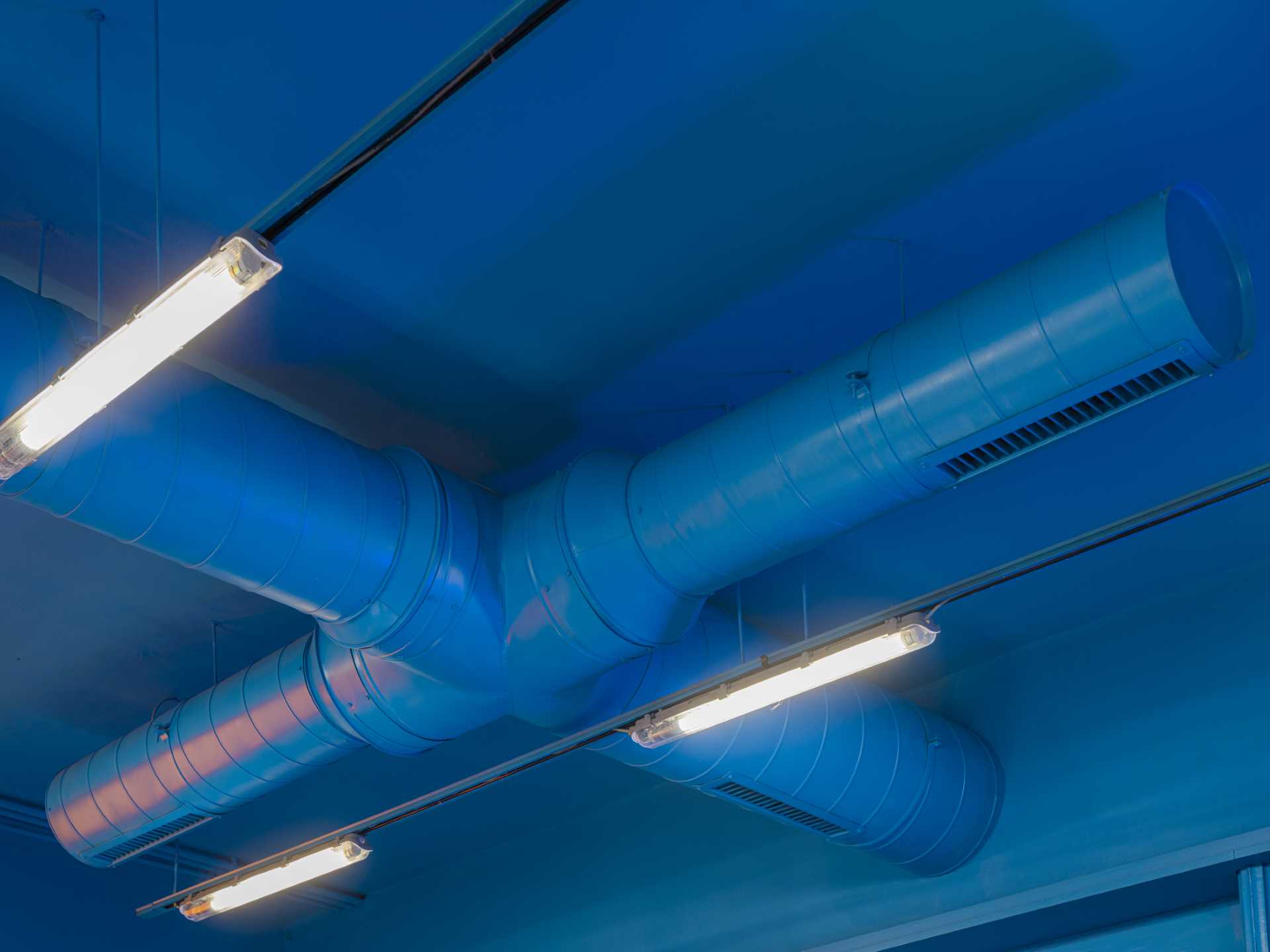 Photography by ImagenSubliminal (Miguel de Guzmán + Rocio Romero)
Source: Contemporist