March 1, 2022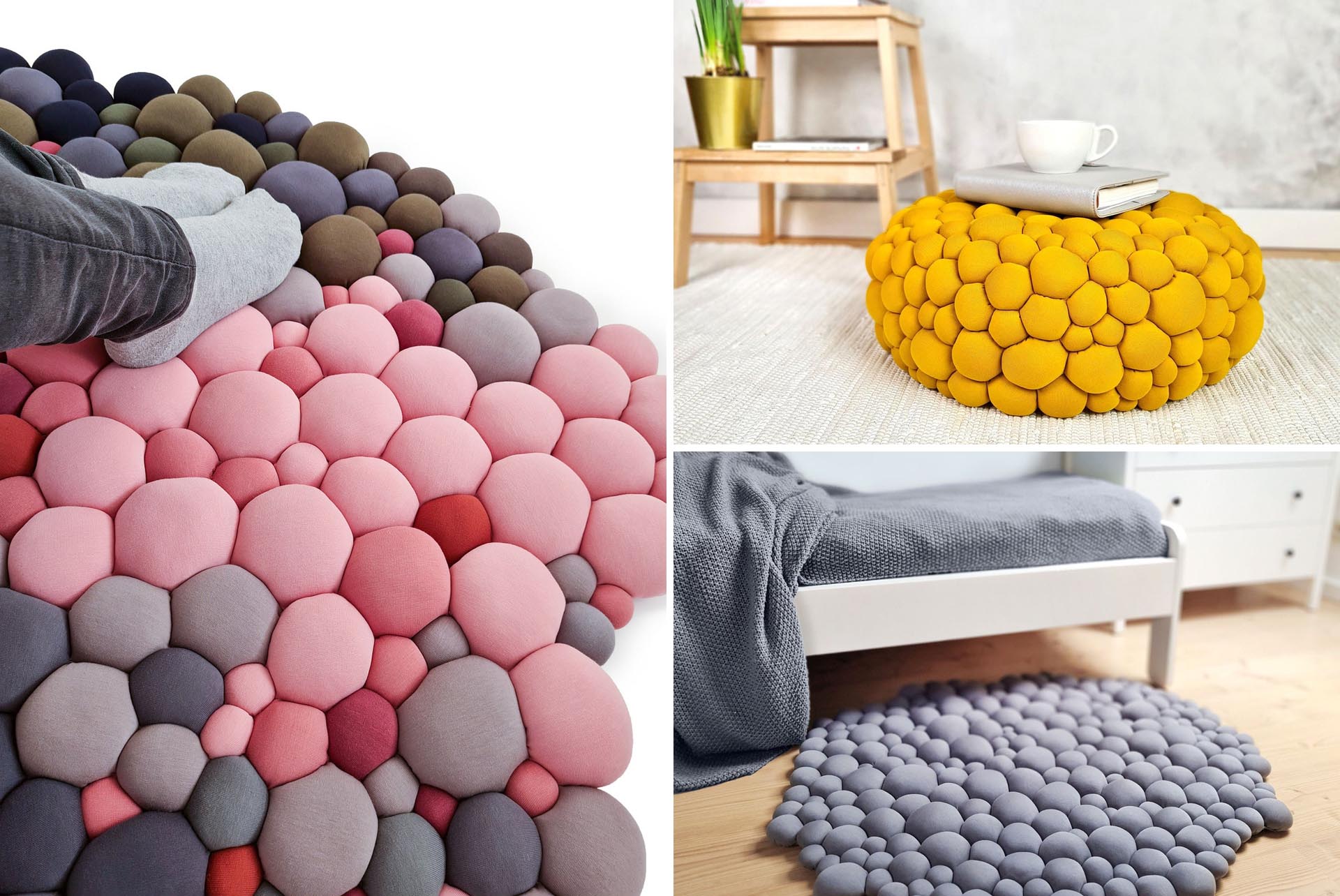 Danuta of SuunaDesign has created a collection of modern home furnishings that are inspired by stones and have a bubbly appearance.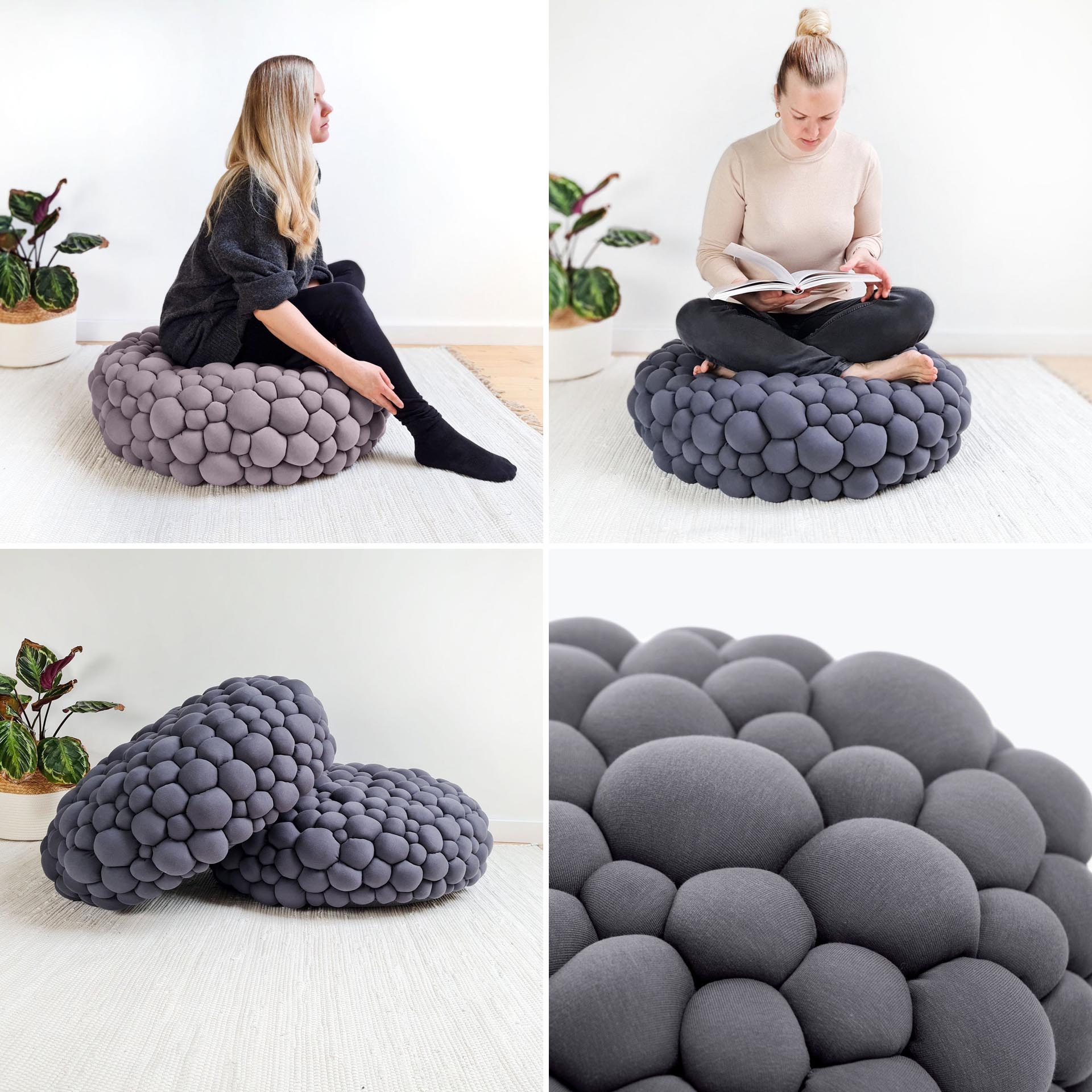 With a studio located in Latvia, each piece in the collection is handmade from small individual fabric balls.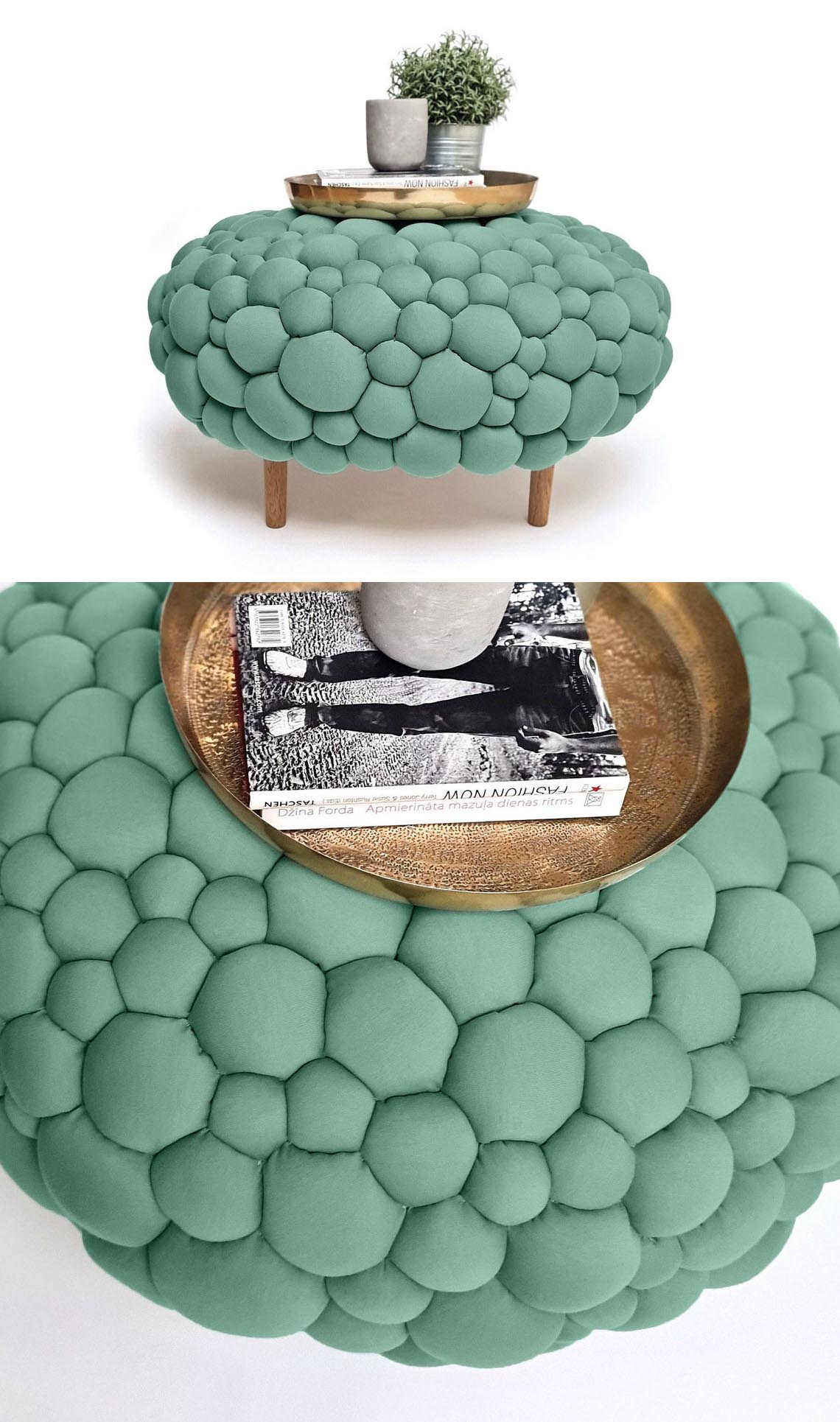 The collection includes a variety of different designs, ranging from footstools and ottomans, to rugs and small side tables.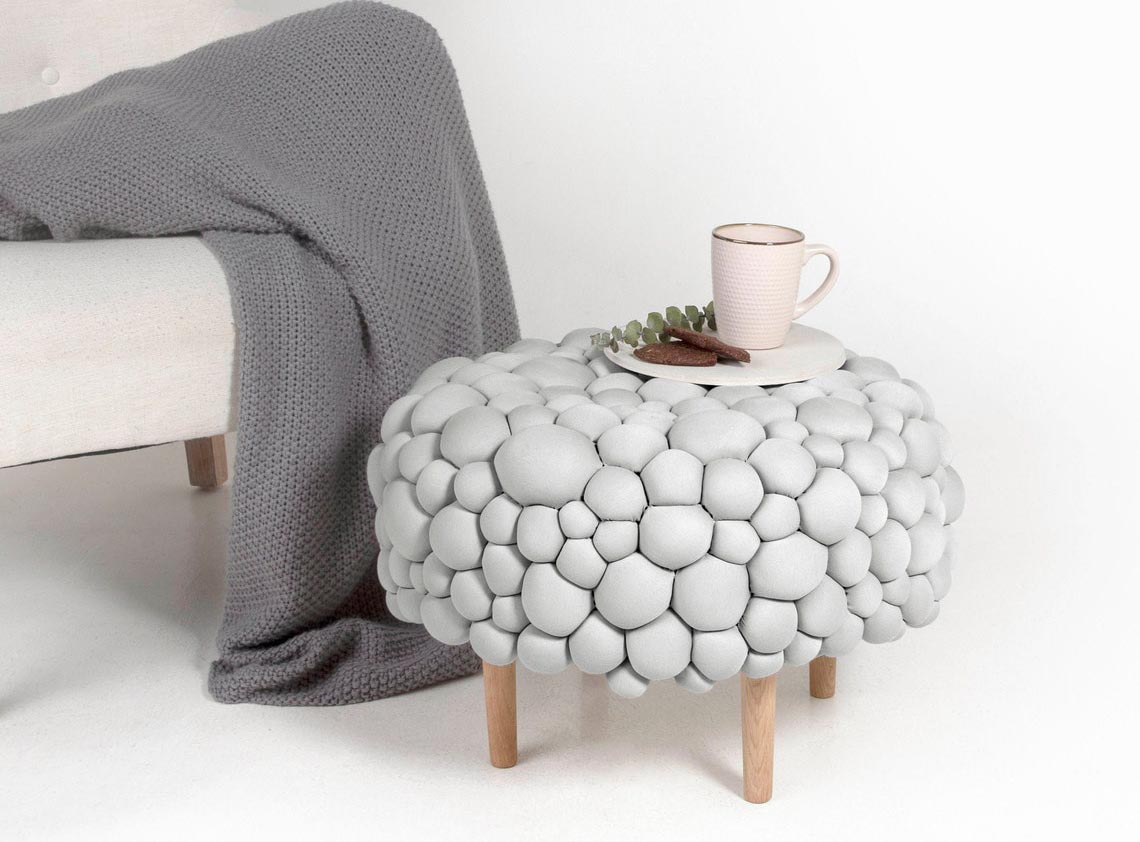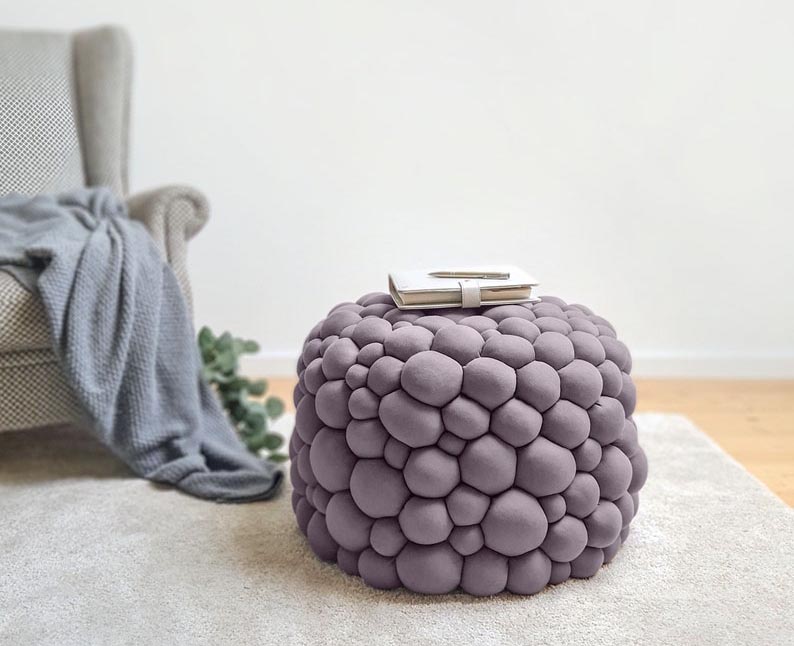 Here's a look at a few of the rug designs in the collection, each with a different shape and color.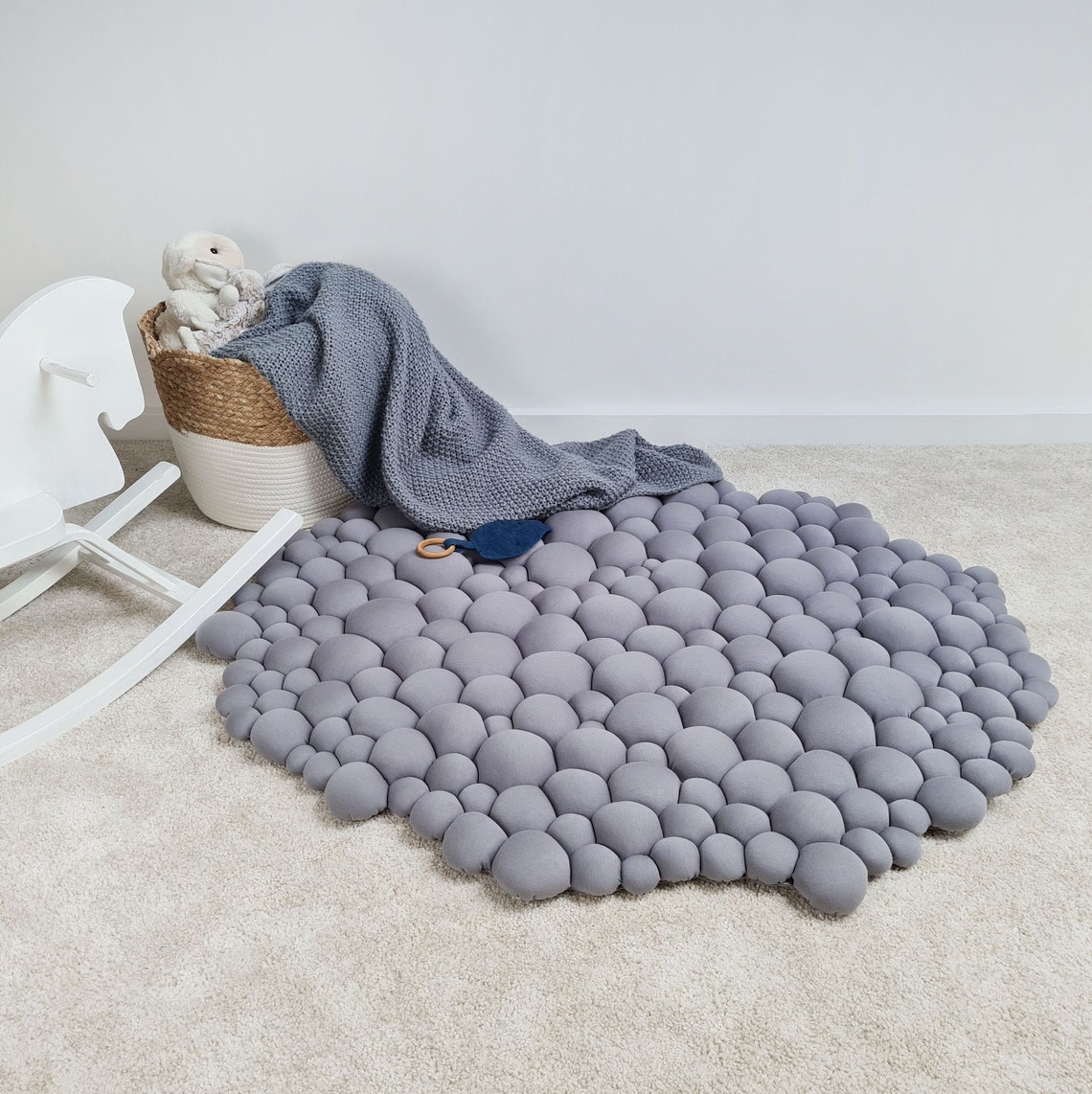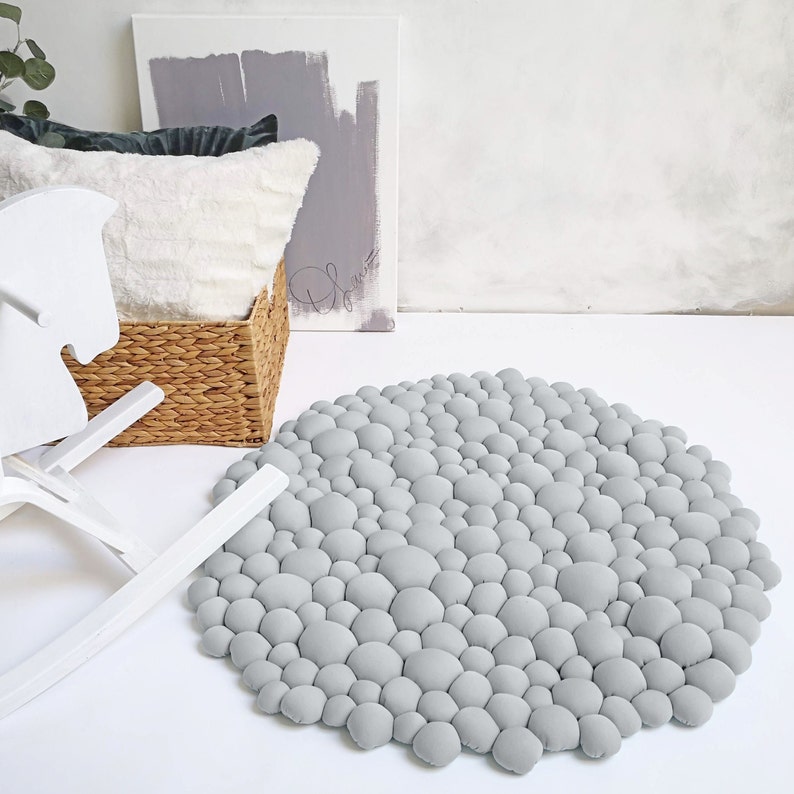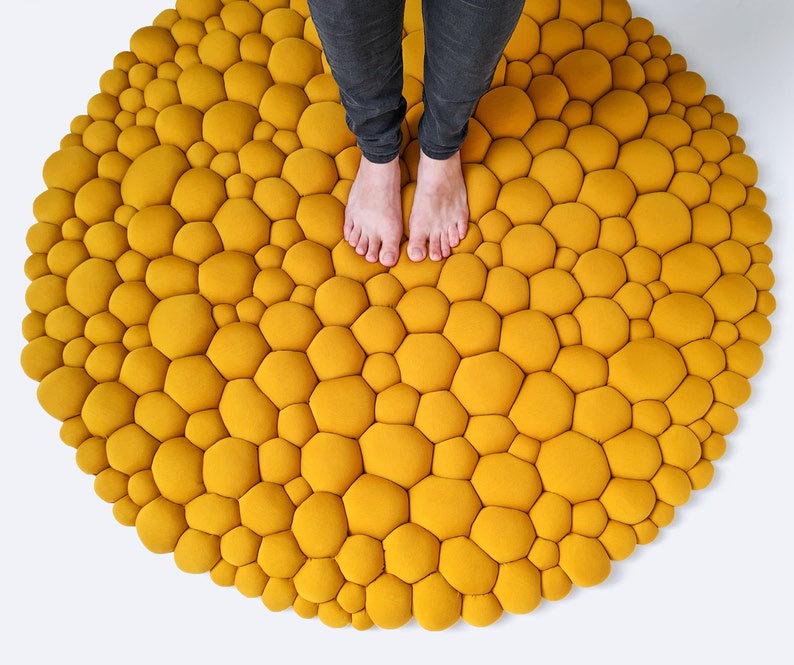 Source: Contemporist