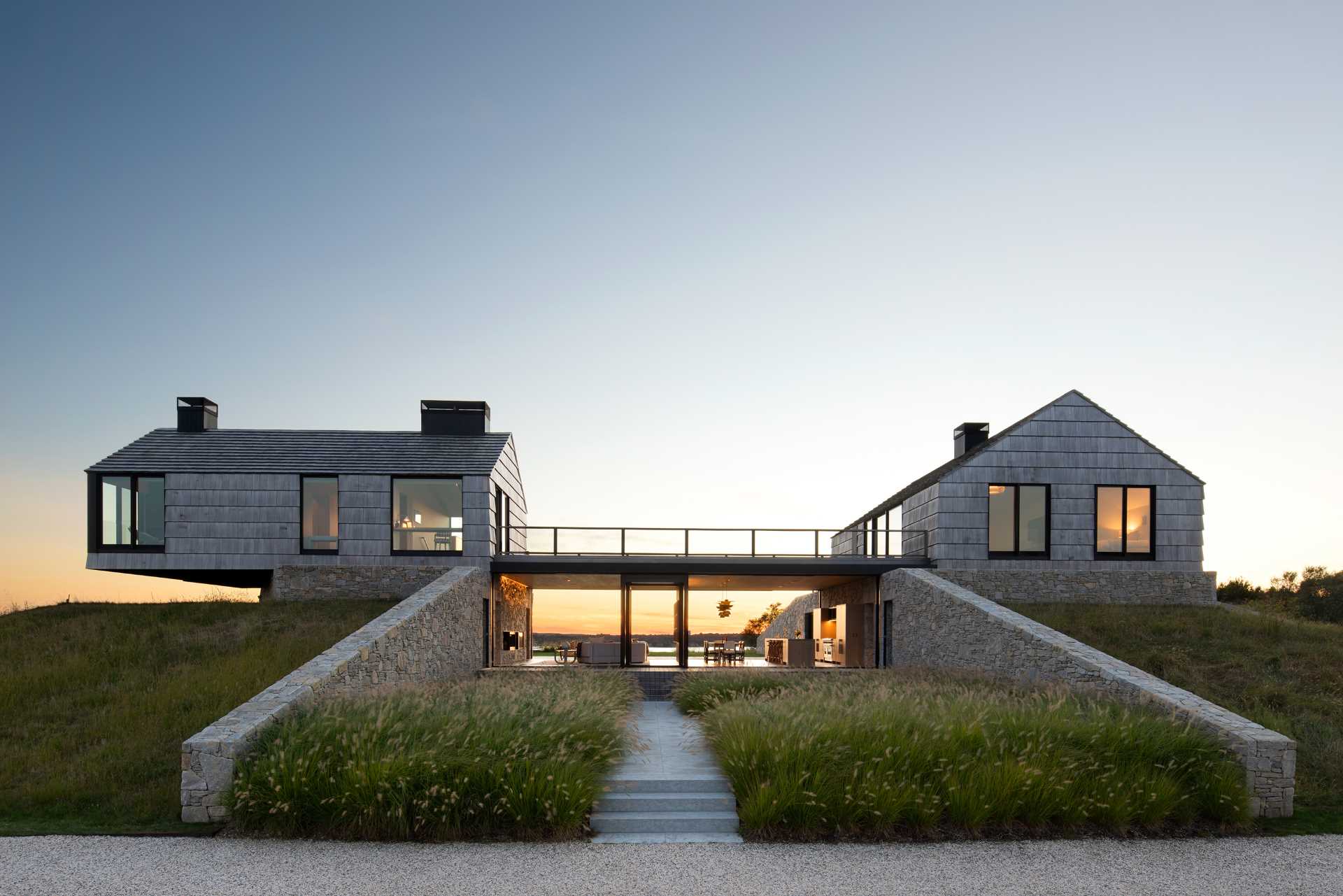 Bates Masi + Architects has designed a house in Montauk, New York, that's built on land that was once home to early settlers in the 17th century.
Remnants of horse stables, barns, and workers' cottages scatter the landscape, however, one such cottage, a late addition built in the mid-20th century, sat near the top of a hill with almost 360º views of the nearby lake, ocean, sound, and nature preserves.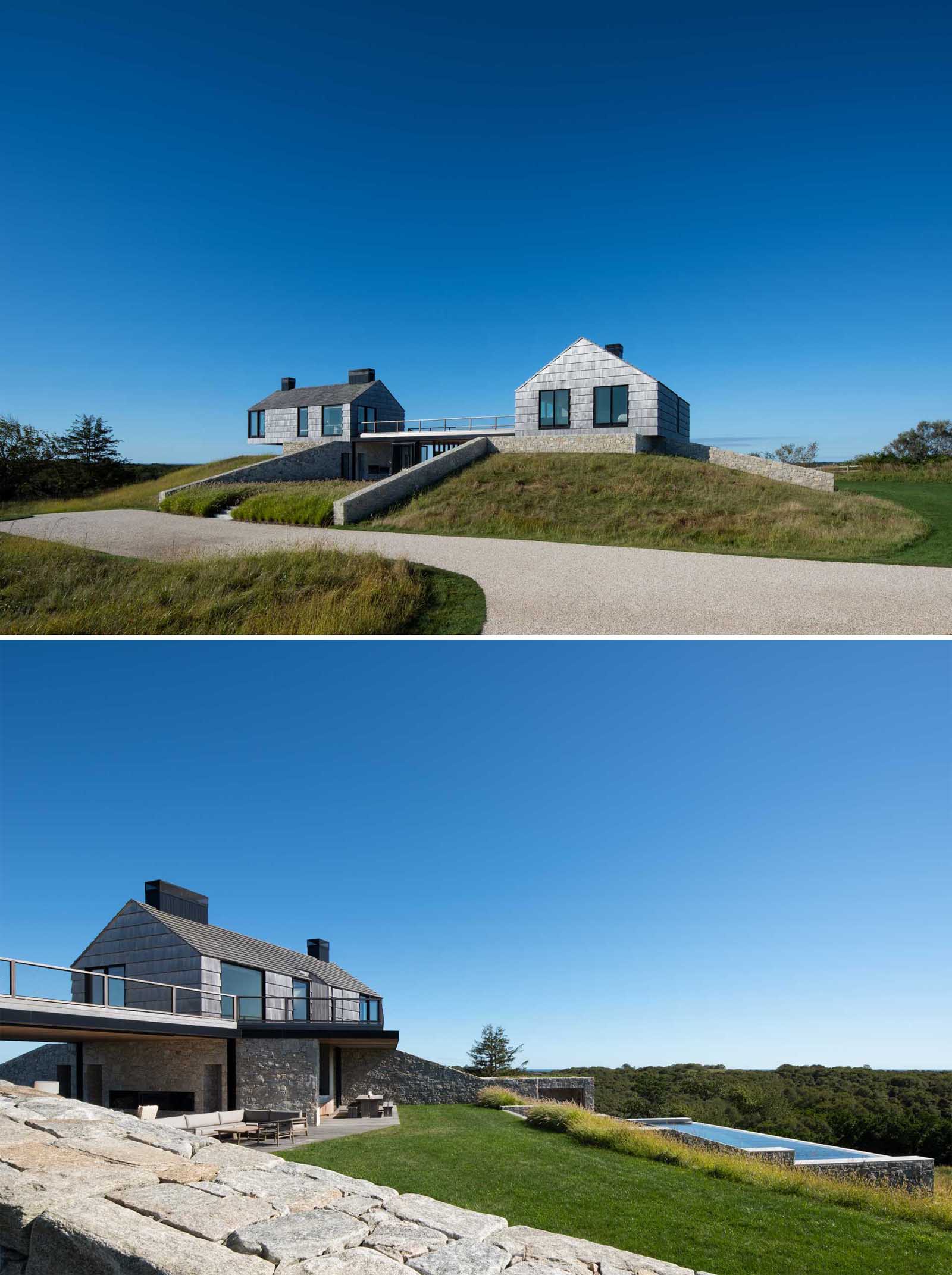 Its new owners sought to maintain the existing structure's unpretentious appearance and the pastoral landscape while creating a larger house suiting the modern expectations of year-round living for a family of five.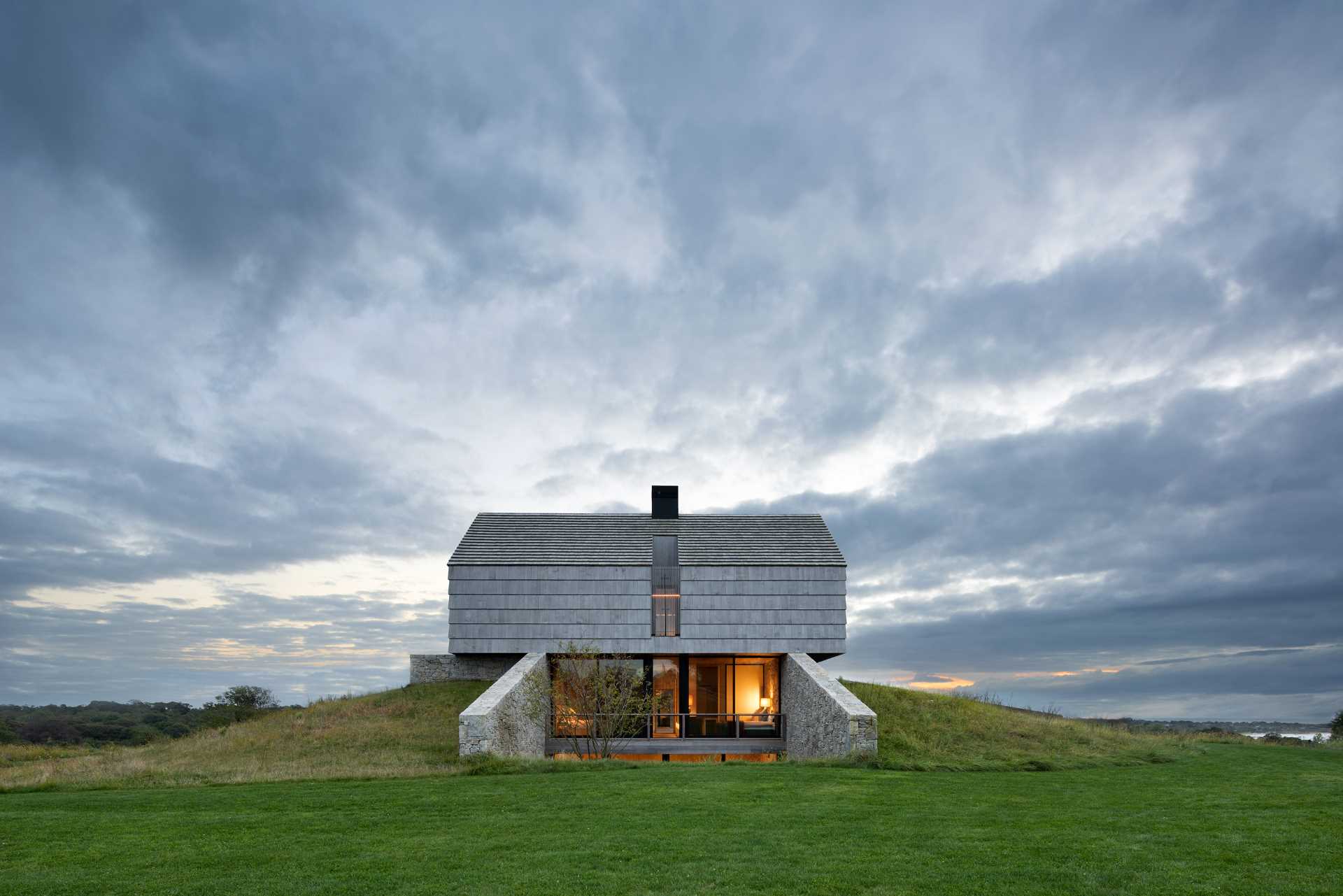 This resulted in a home that was designed to reference traditional livestock pens built from glacial rubble, with stone walls extending to the top of the first floor, organizing its spaces and providing a base for the second story.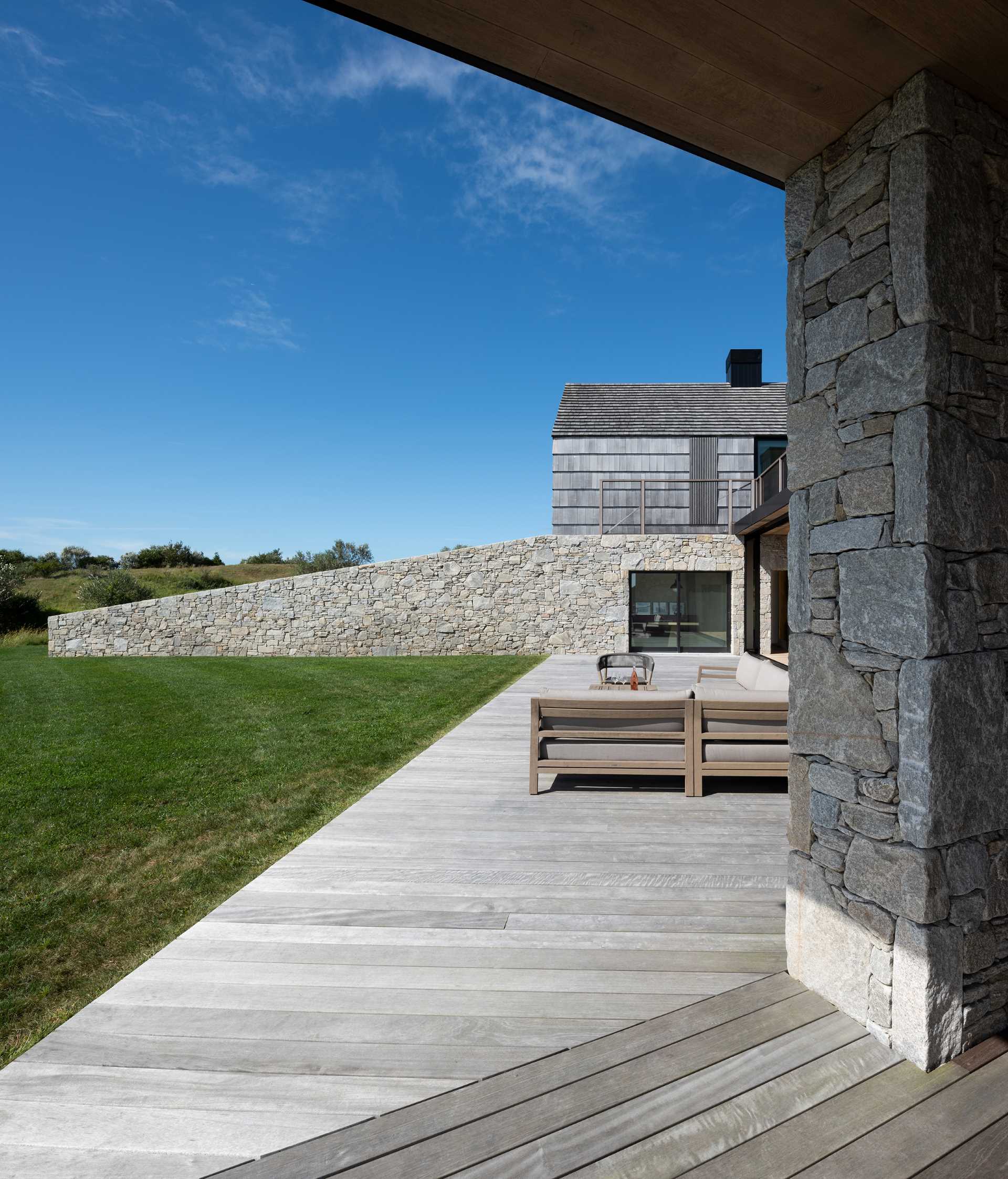 Some of the walls reach out and taper into the ground, cutting strategic sightlines into the hilltop and linking the house with the pool.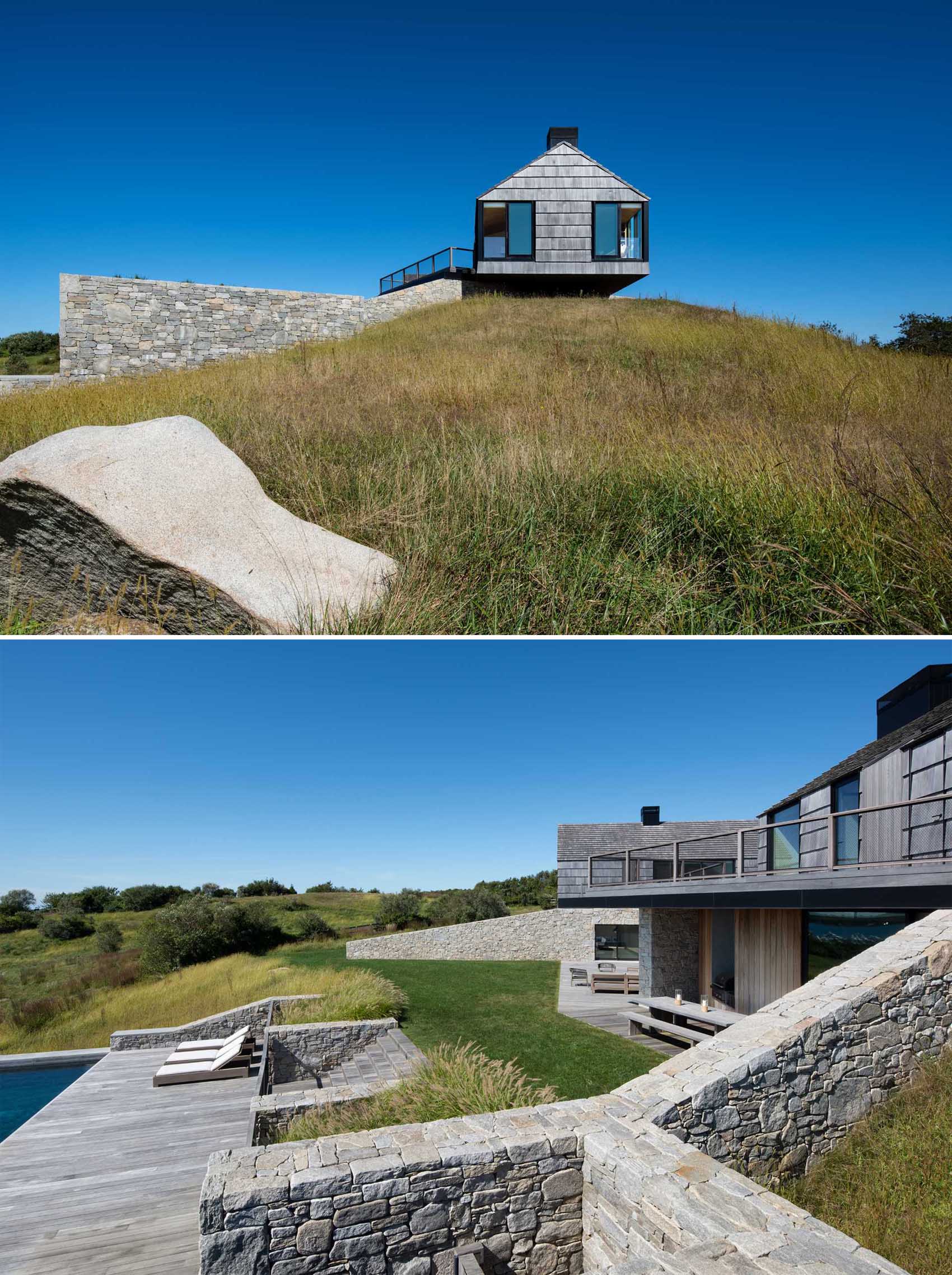 Perched atop the stone walls sit two simple shingled "cottages" reminiscent of the property's original structures, while between them, is an open plan living room, dining area, and kitchen.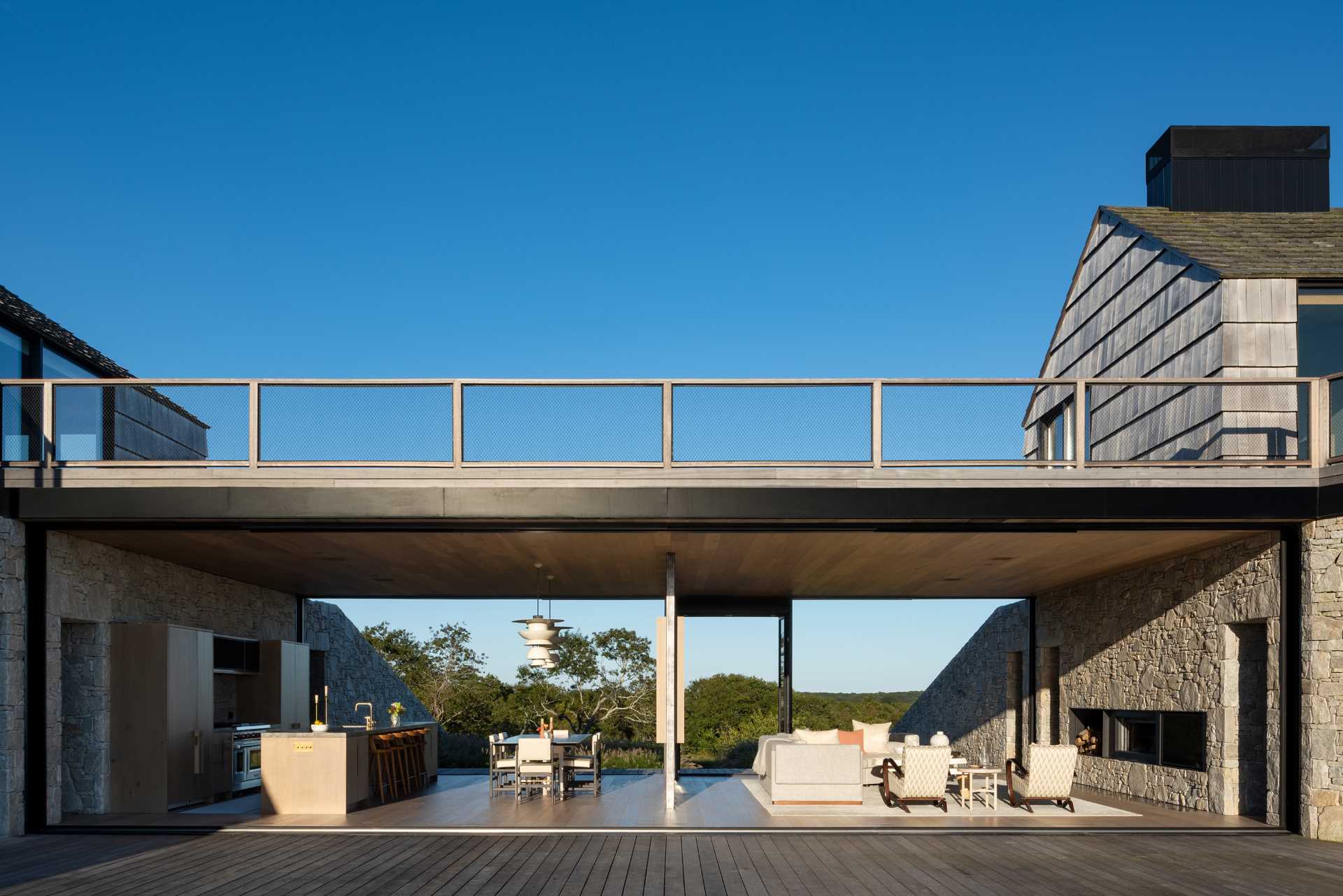 These interior spaces can be open to the outdoors on both sides, while a shelving unit separates the living room from the dining area and kitchen.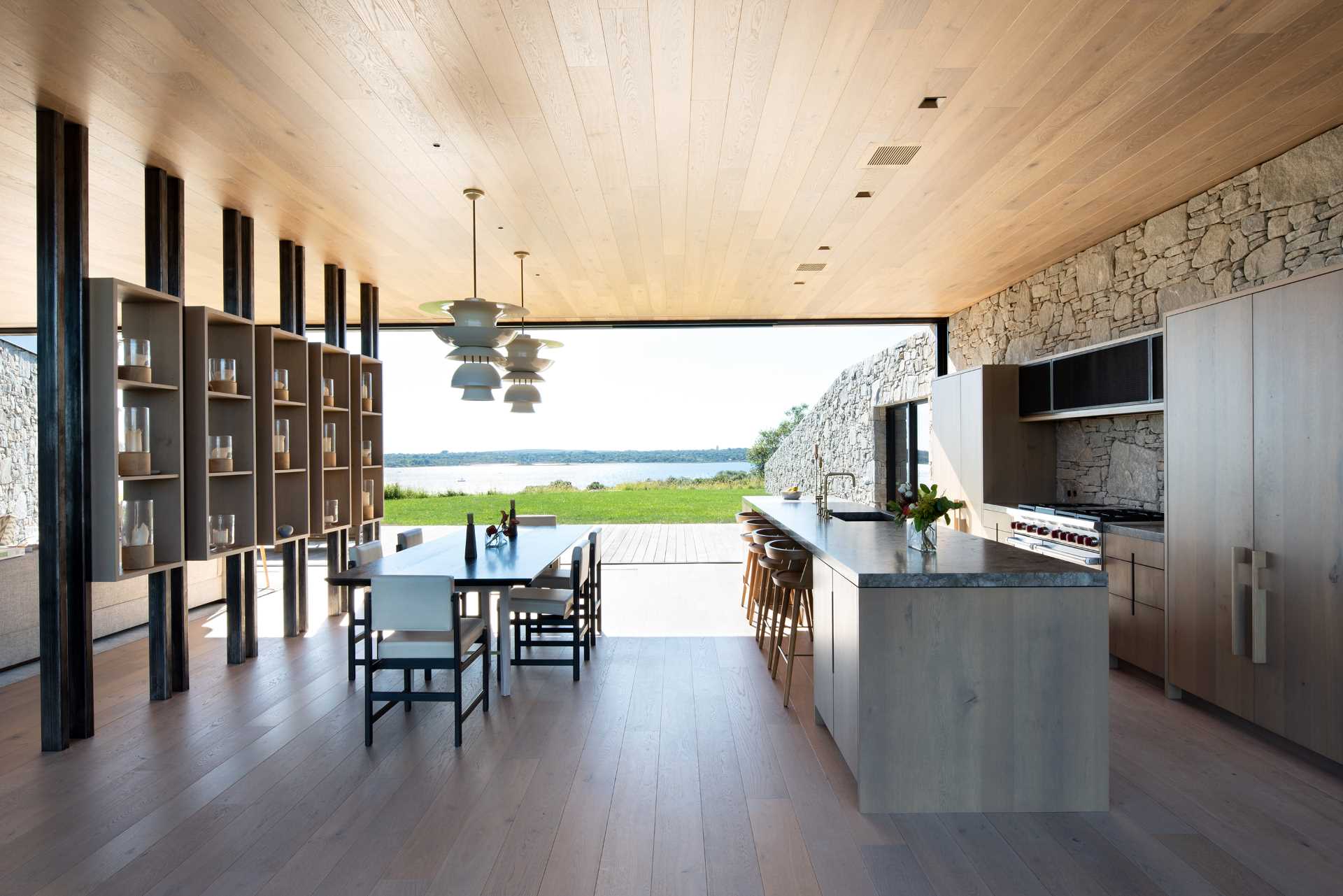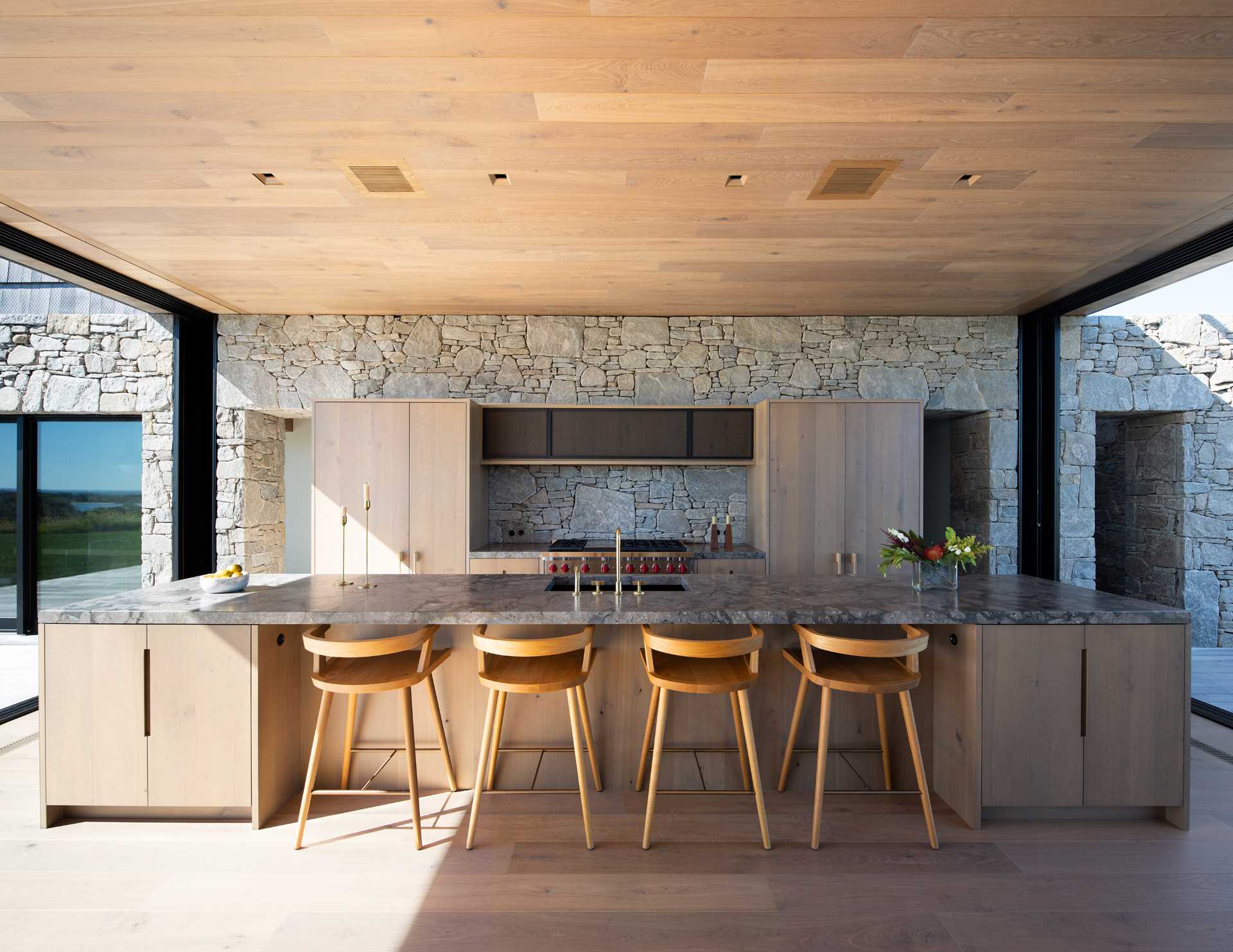 A secondary dining area is tucked into a corner and features banquette seating with a pool view.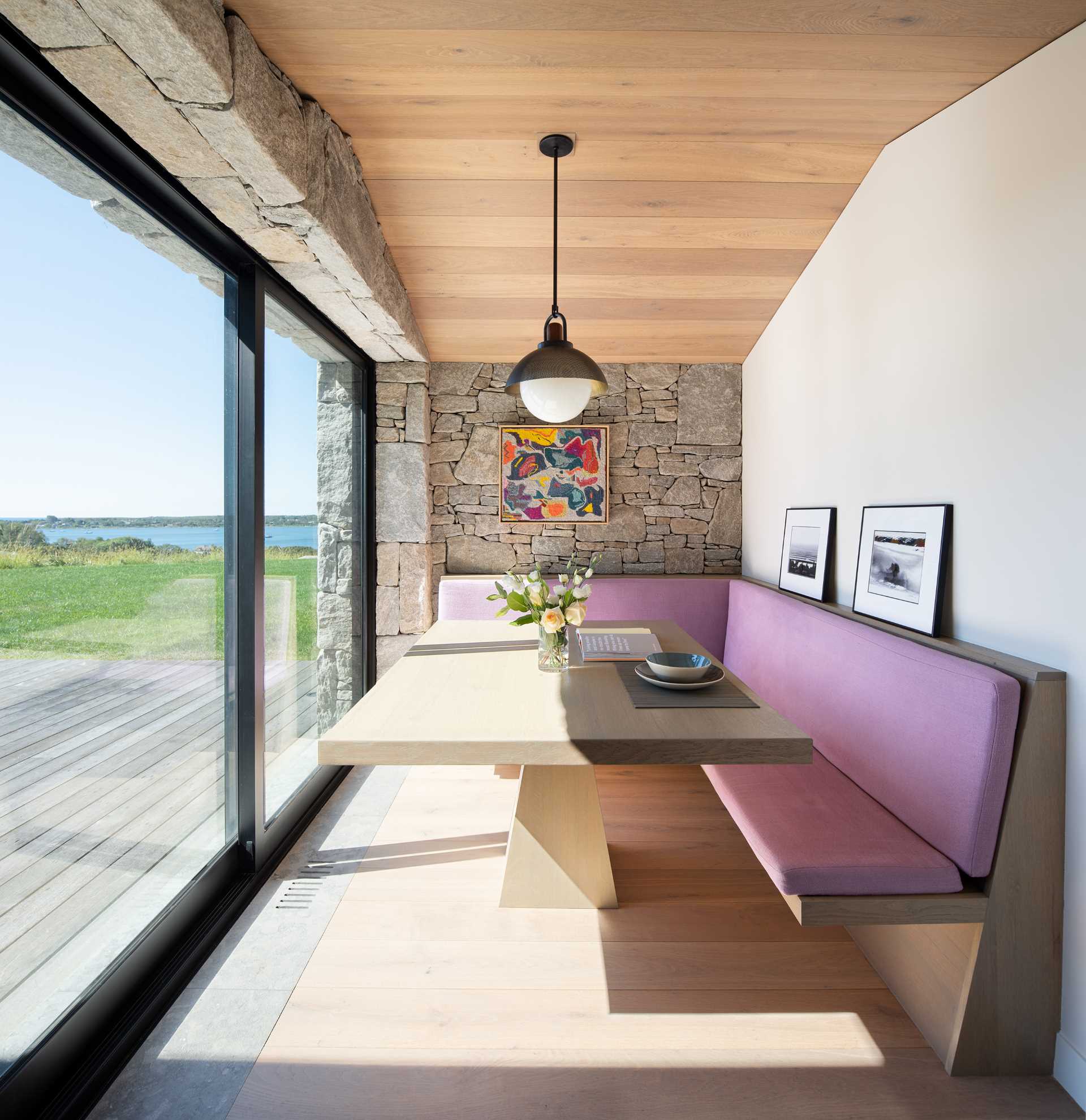 There's also another smaller living room with water views.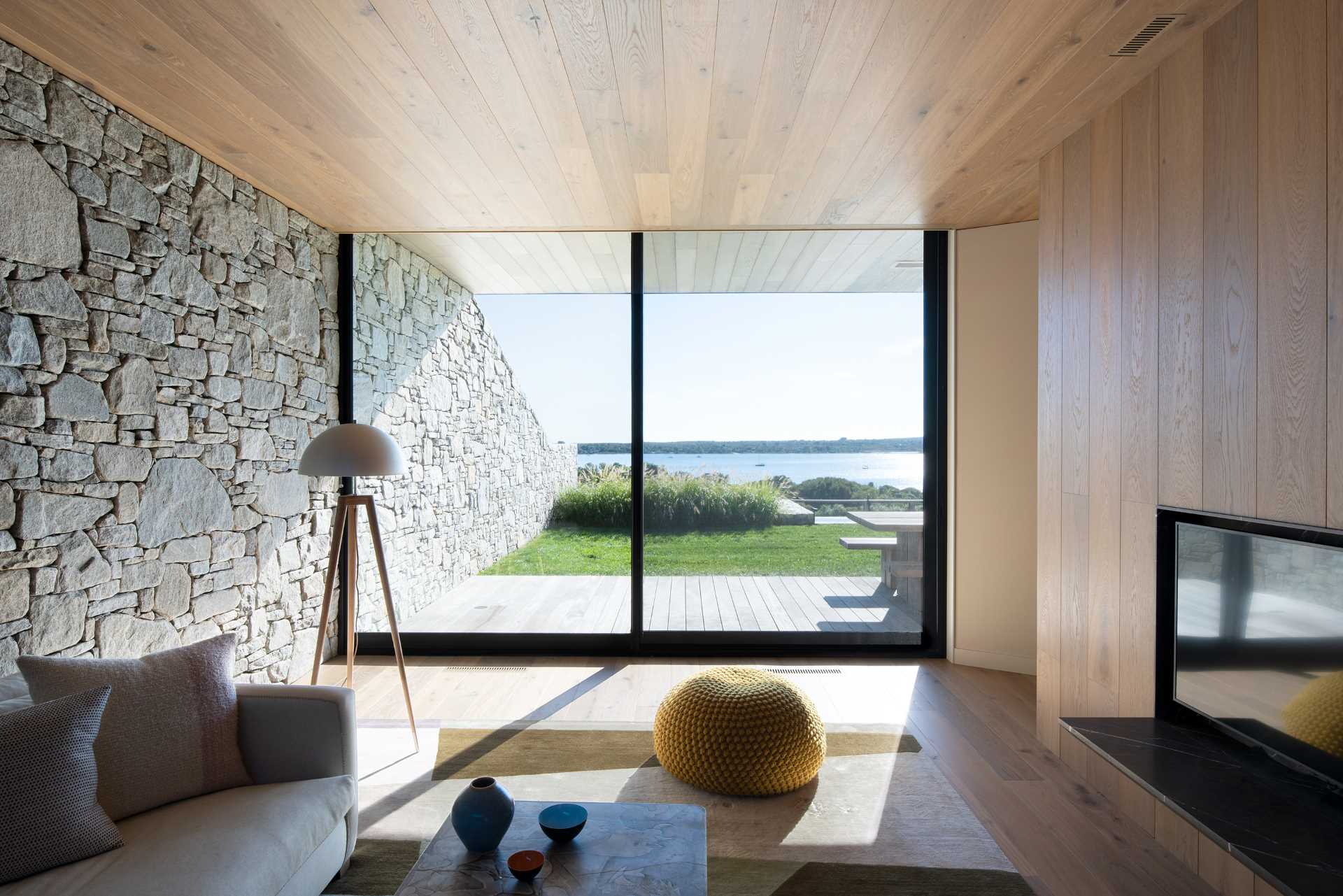 Stone walls can be seen throughout the home and around the pool.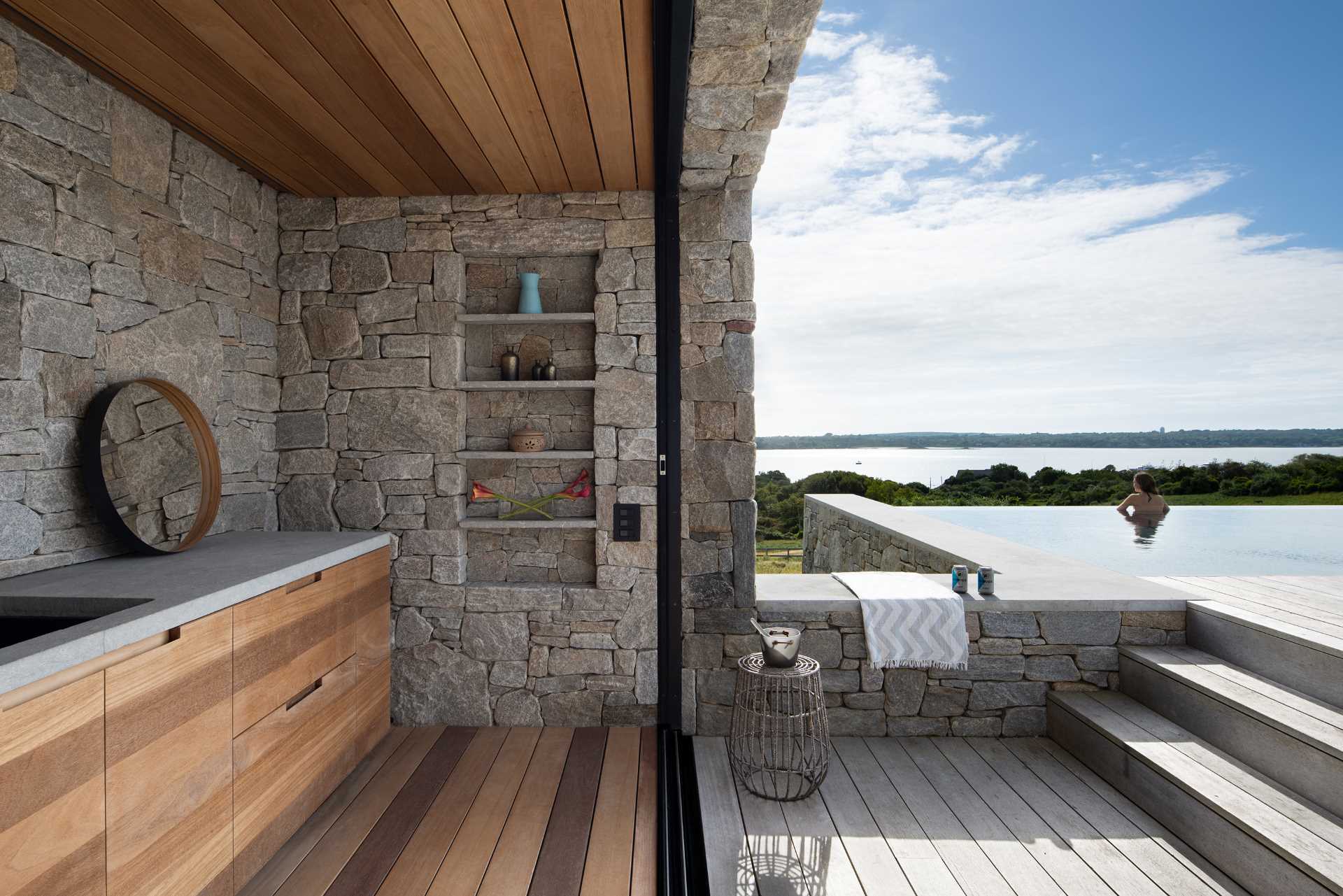 The two "cottages" of the home are accessed by independent staircases, separated by a large roof deck, and rotated with respect to one another, optimizing views for the bedrooms contained within.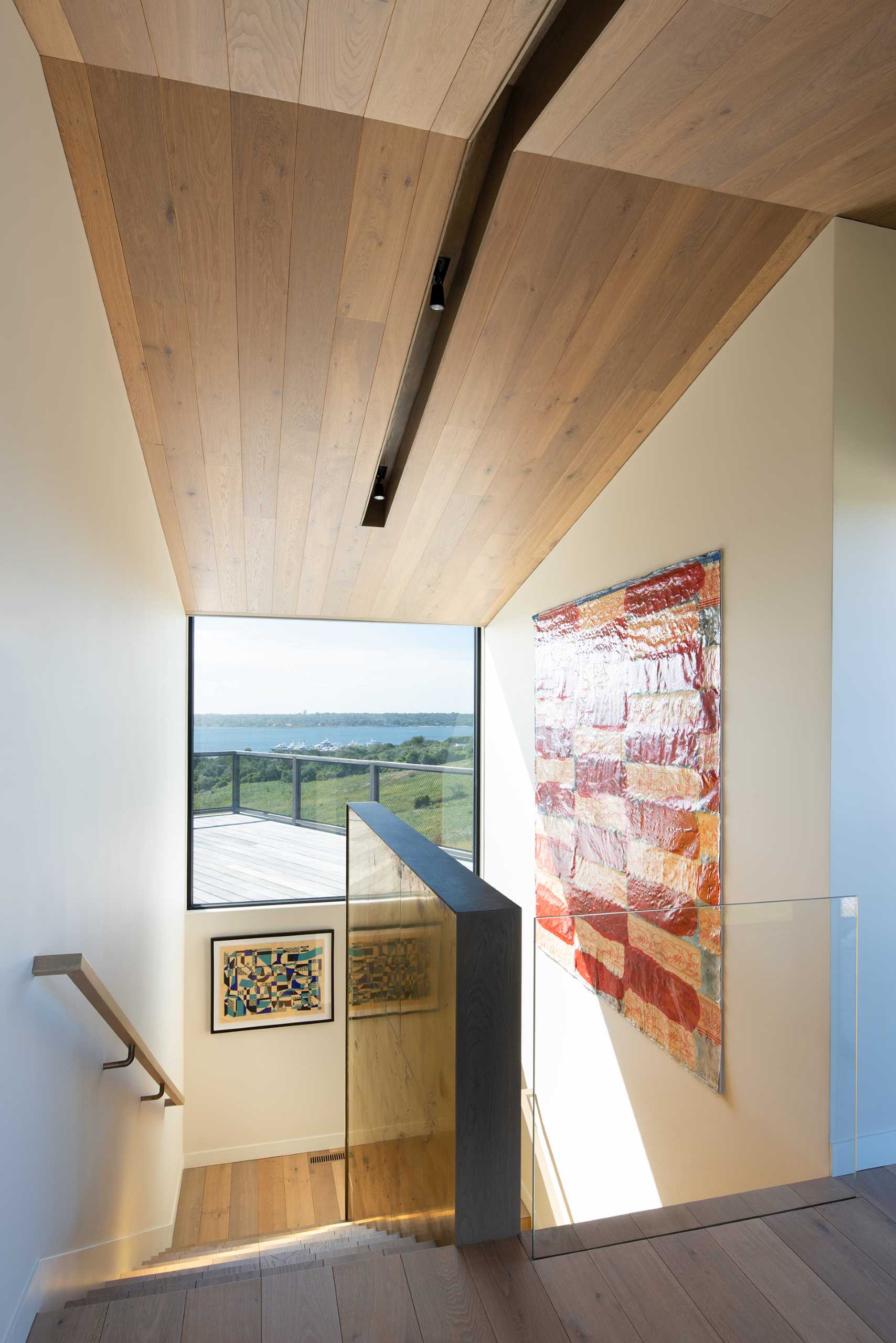 Unlike the traditional structures they recall, both "volumes "cottages" have vaulted ceilings, while in the bedroom a wood headboard incorporates bedside tables and lamps.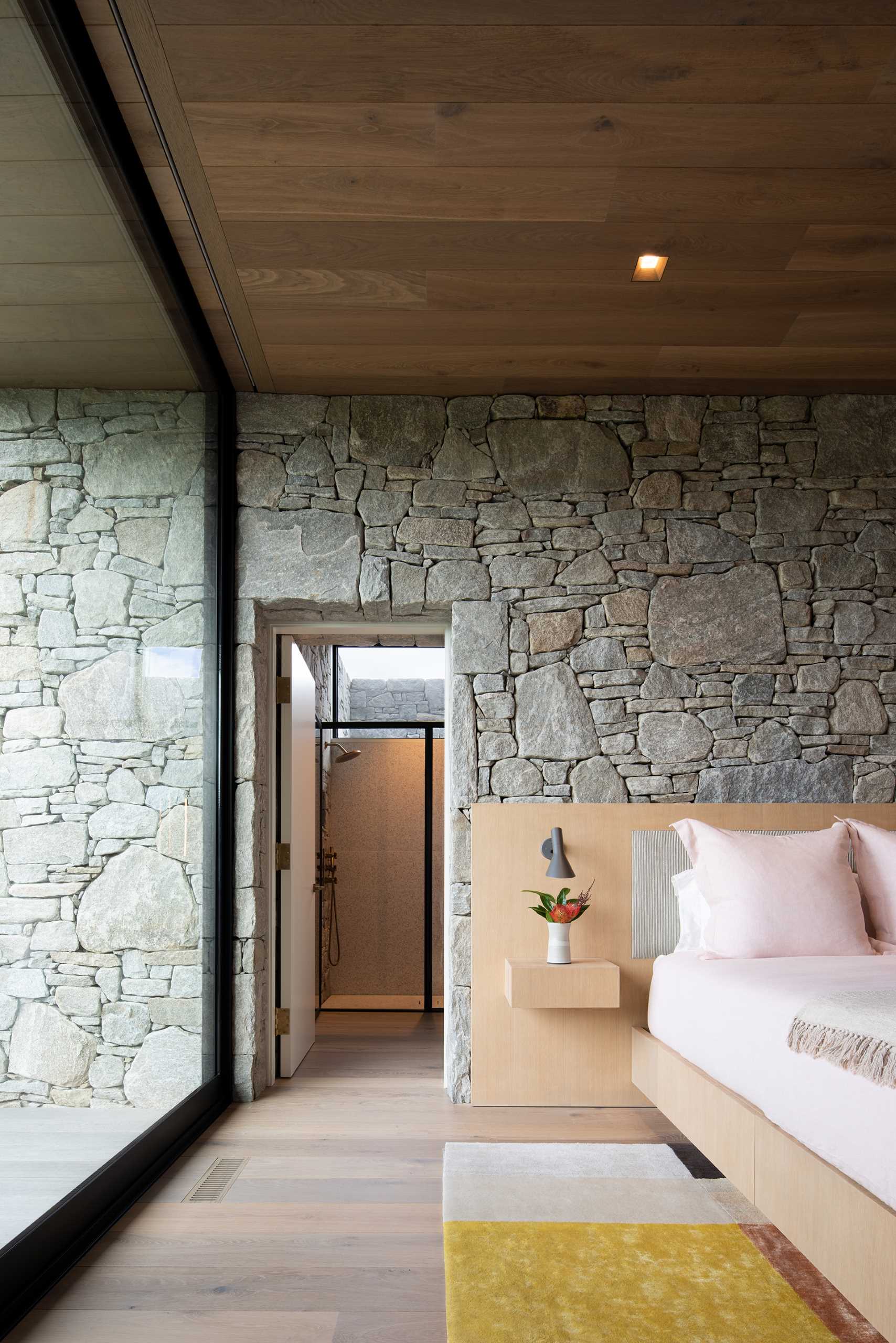 Floor-to-ceiling windows perfectly frame the view.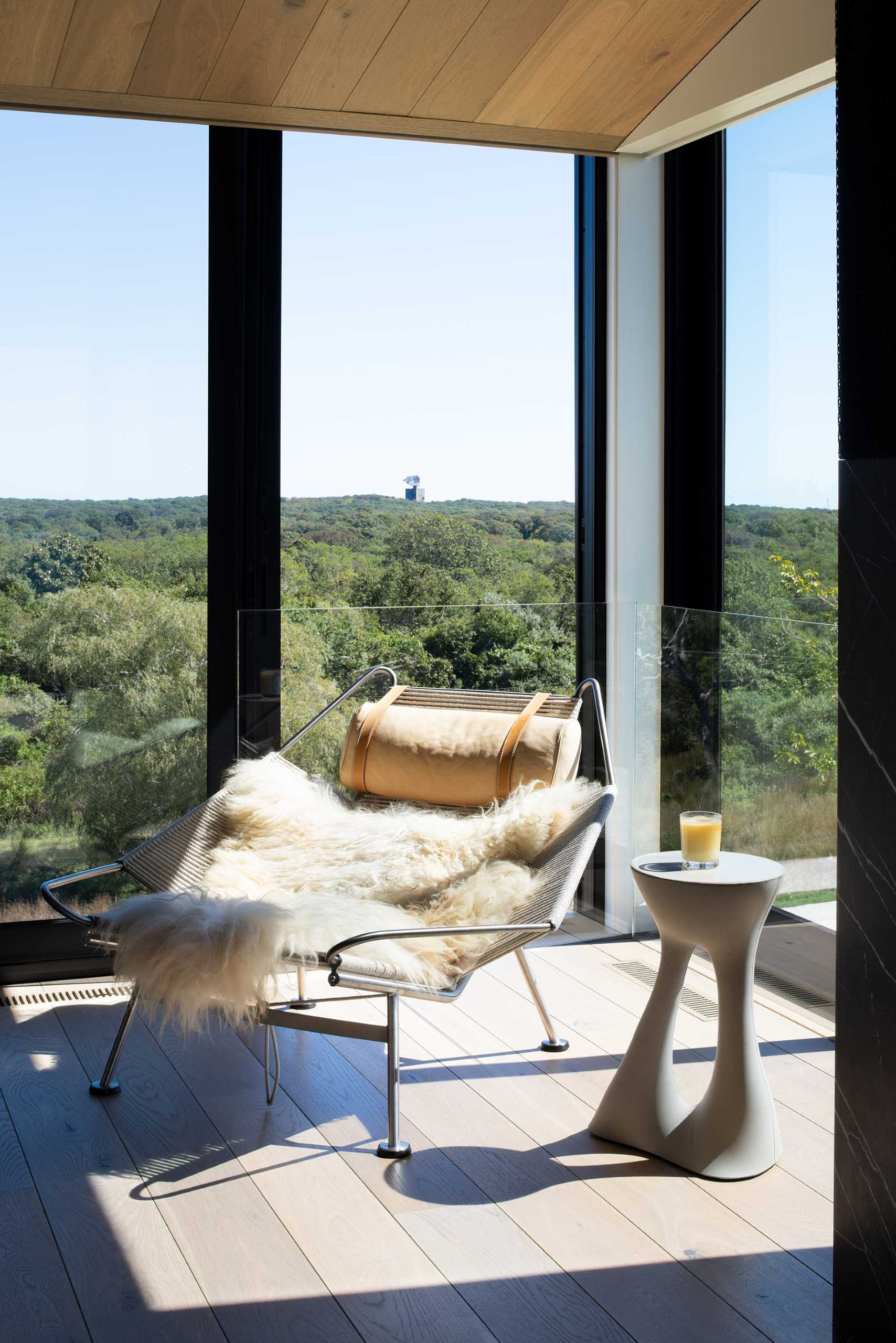 In one of the bathrooms, the thick black frames of the shower complement the black window frames found throughout the home.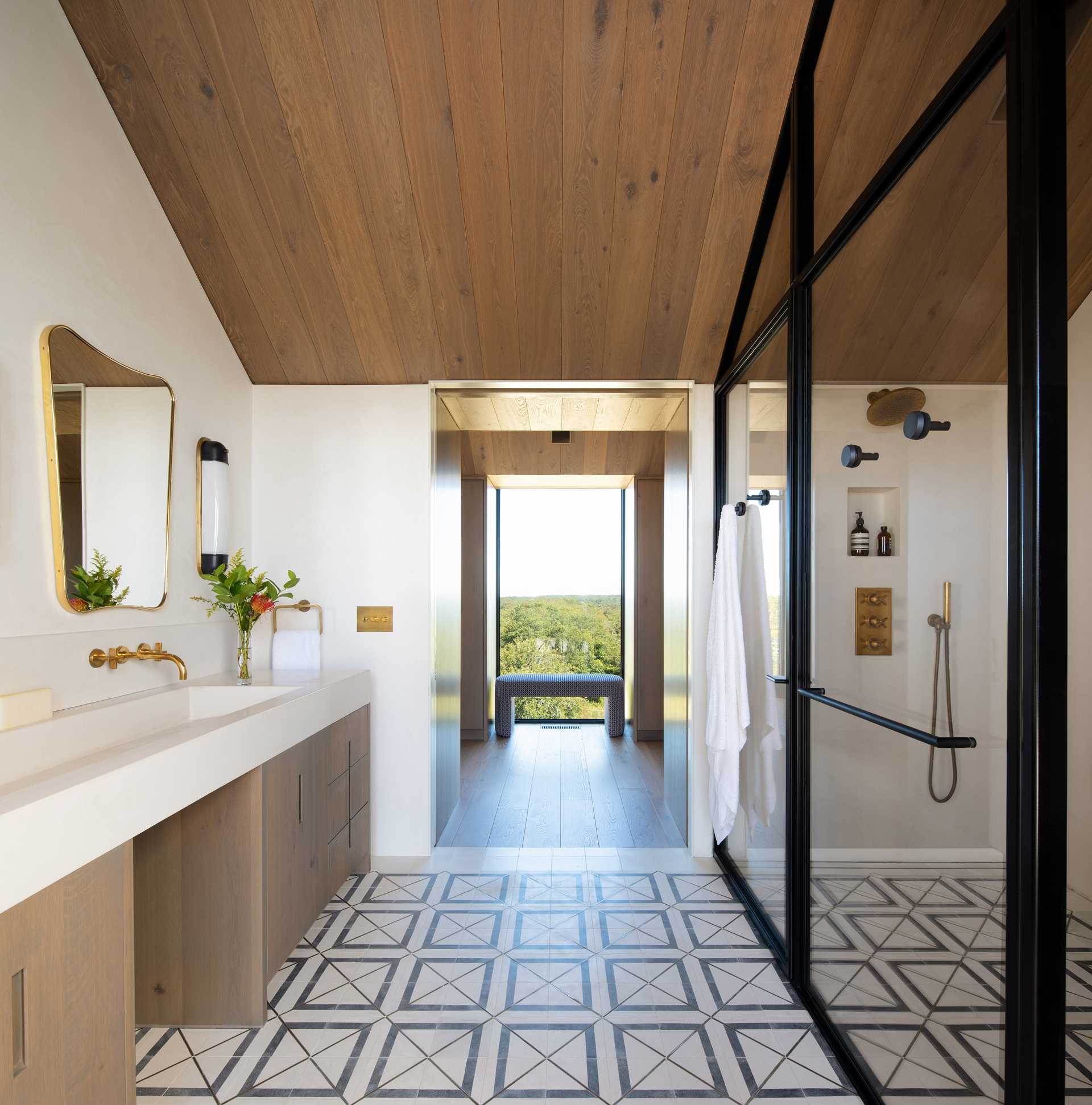 Photography: Bates Masi + Architects | Architect: Bates Masi + Architects | Contractor: Merit Builders | Interior Design: Chused & Co.
Source: Contemporist