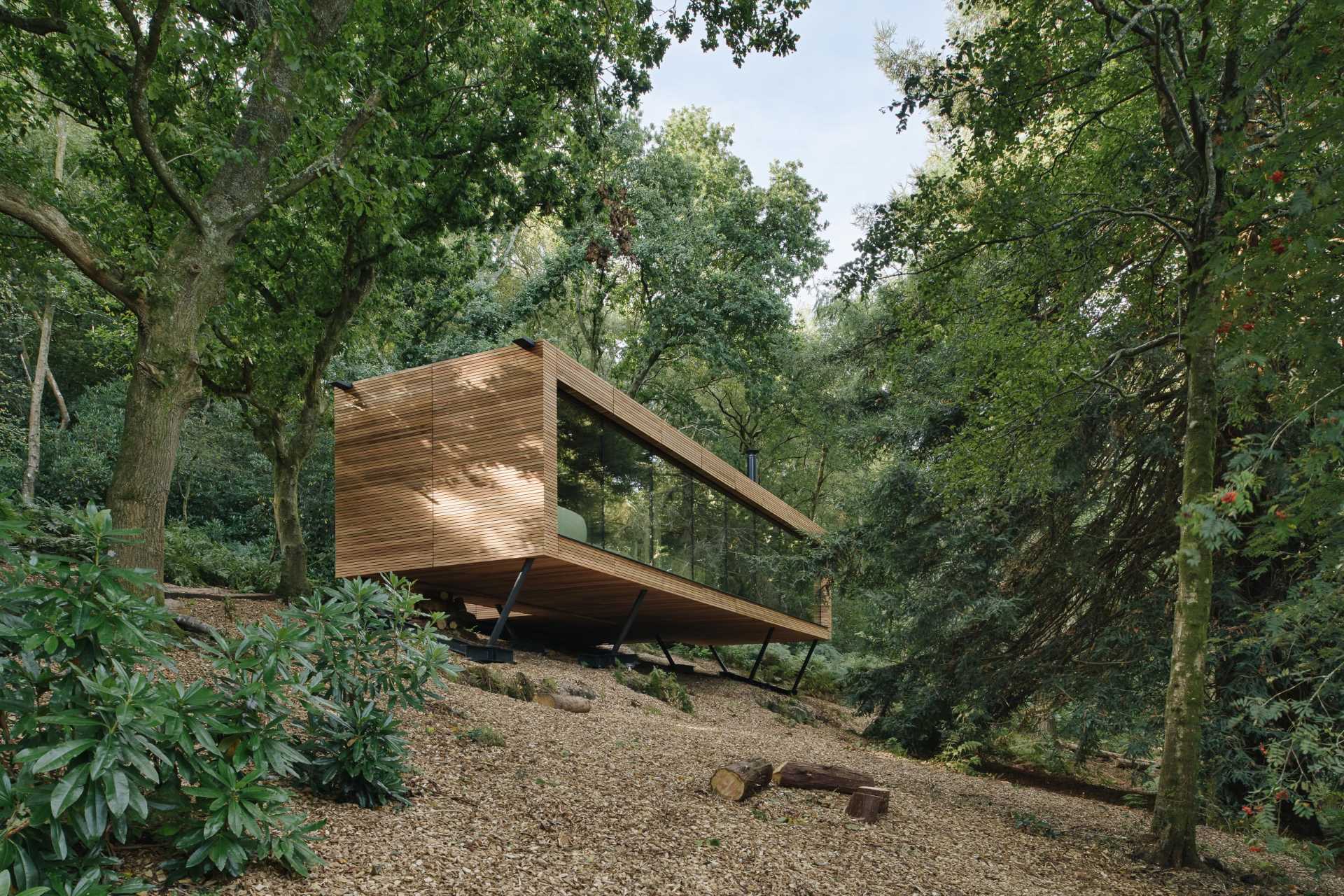 Michael Kendrick Architects has designed a unique house that's hidden away from view and blends seamlessly into the surrounding protected woodland.
Located in East Sussex, England, this small lodge, clad in western red cedar, appears elevated amongst the trees as the ground levels fall away below.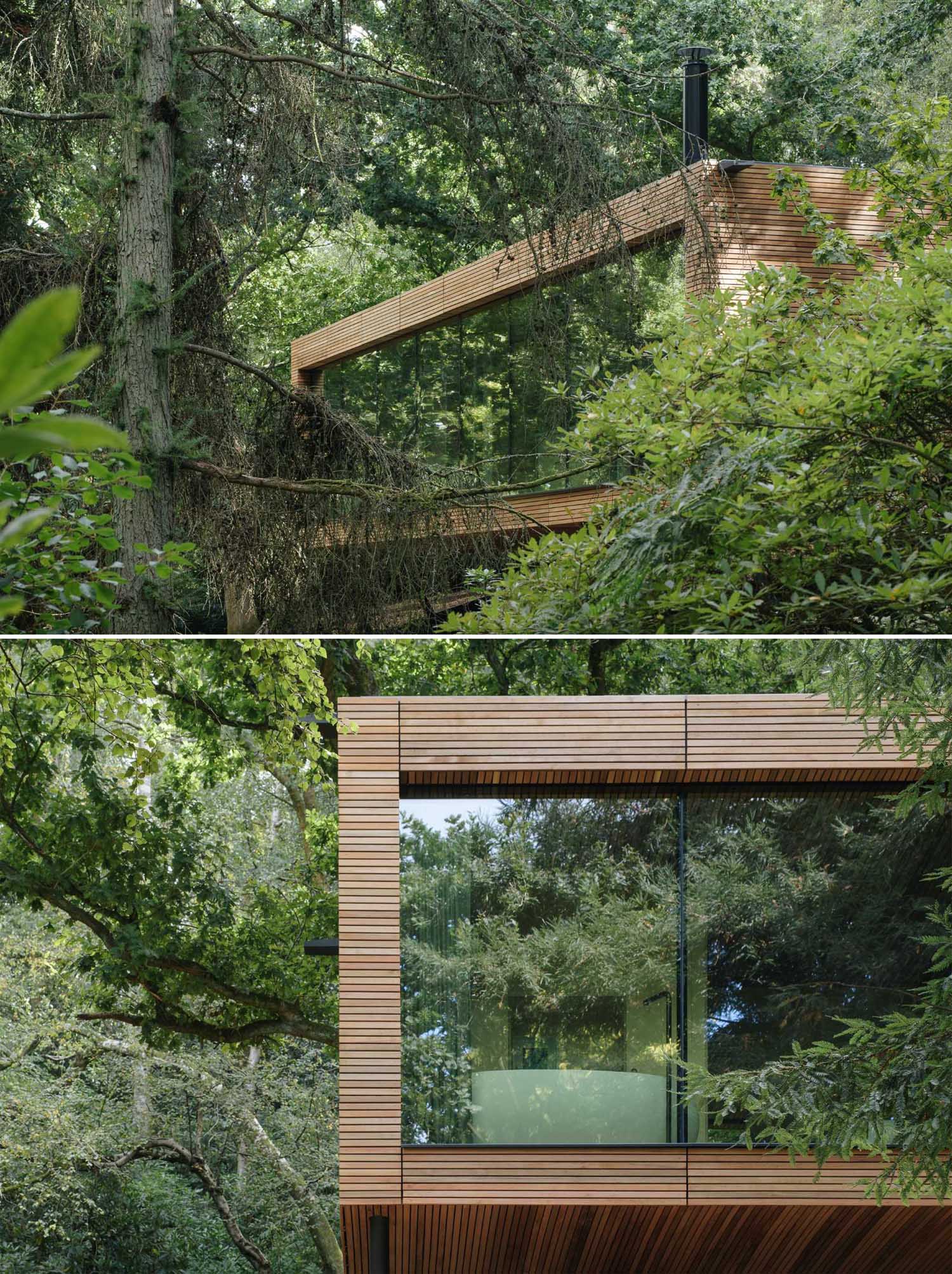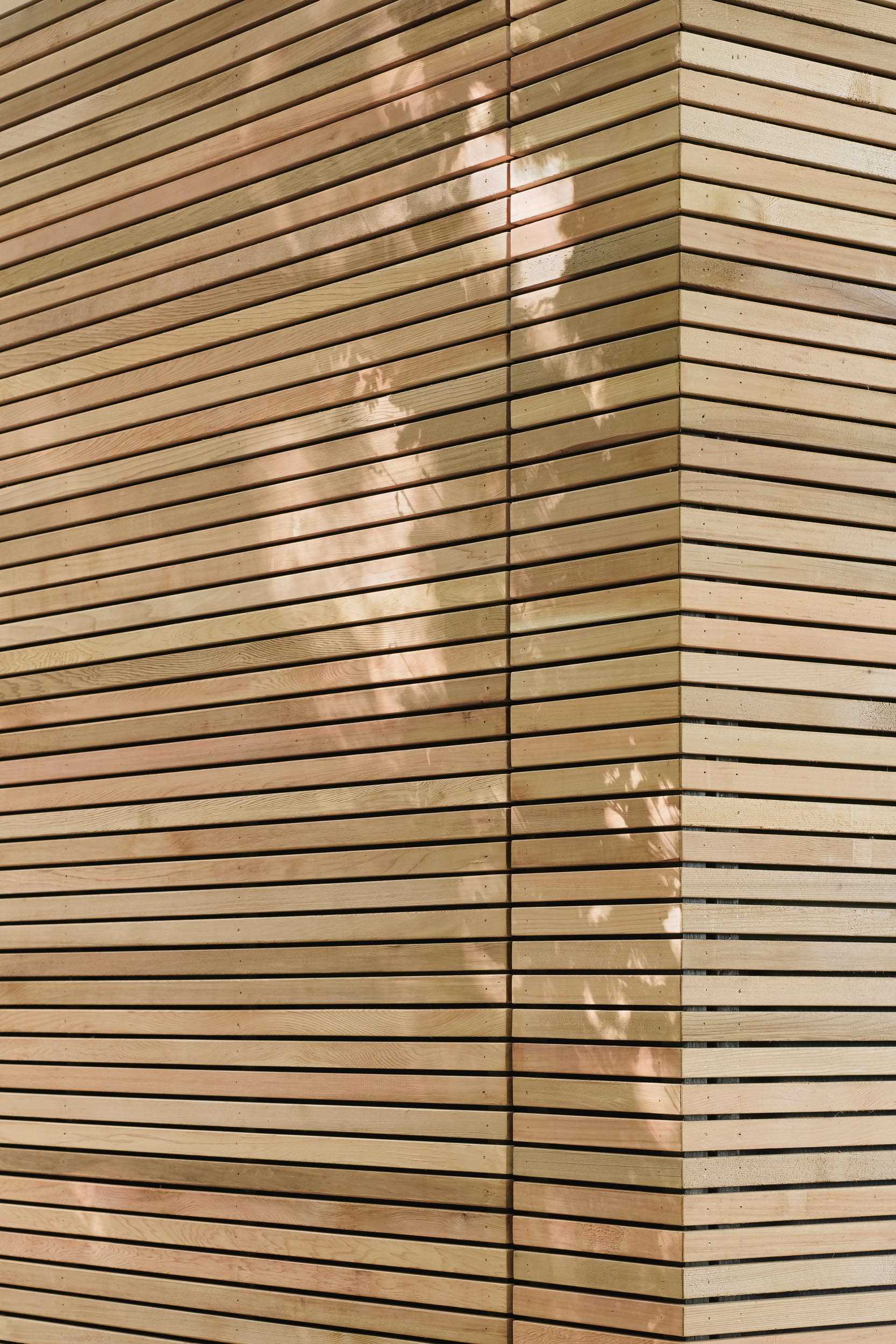 With large picture windows on both the front and rear facade, visitors benefit from stunning natural views from all areas of the lodge, enabling them to fully immerse themselves in the setting.
Guests arrive at the lodge on foot via a narrow woodland path, where they arrive at a generous grade-level terrace on its south side.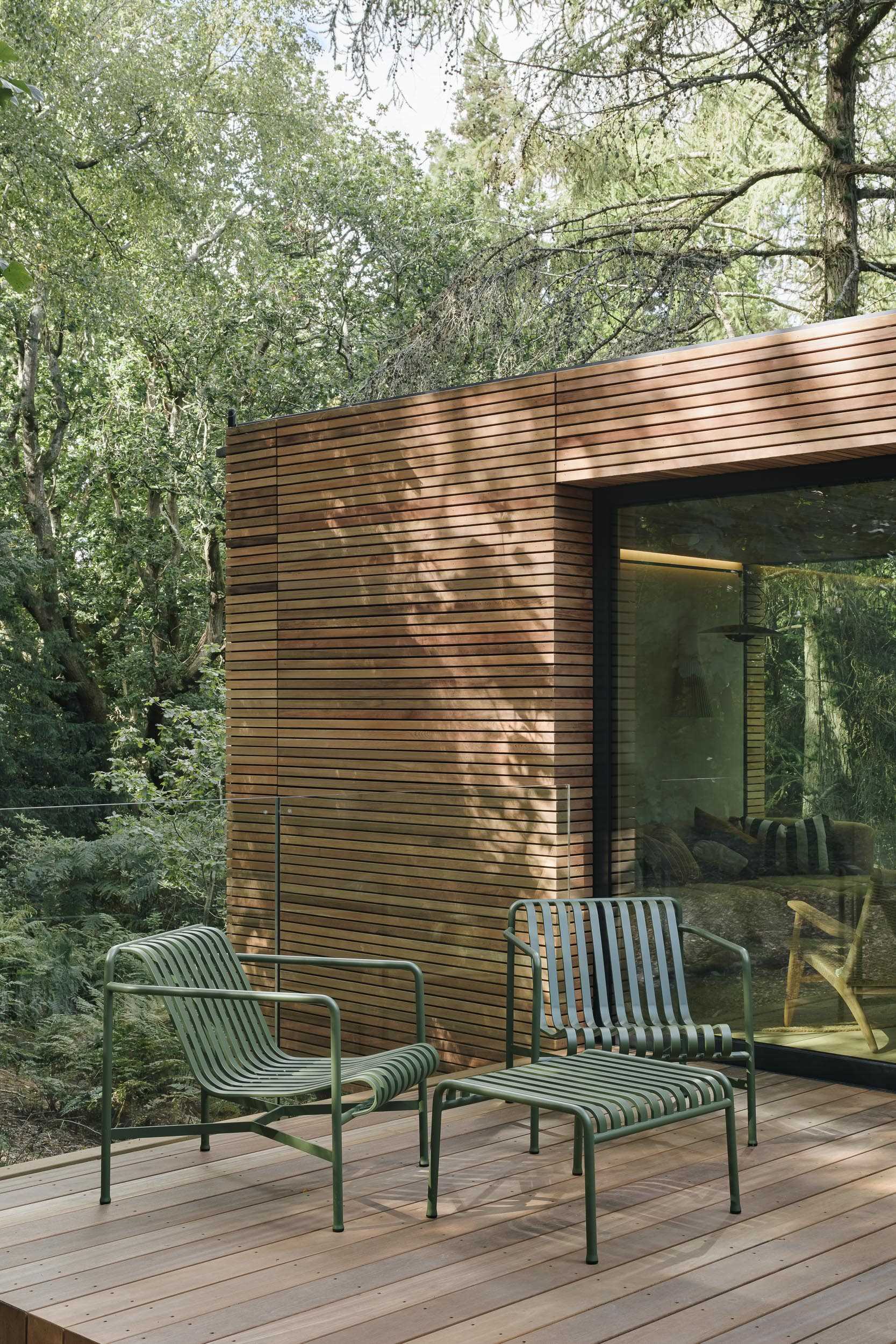 Throughout the year, the lodge is flooded with natural light, while self-tinting electrochromic glass grants privacy and limits overheating and the spill of artificial light as dusk falls. Upon entering, guests are welcomed by a living room with an L-shaped couch, an armchair, and a hanging fireplace.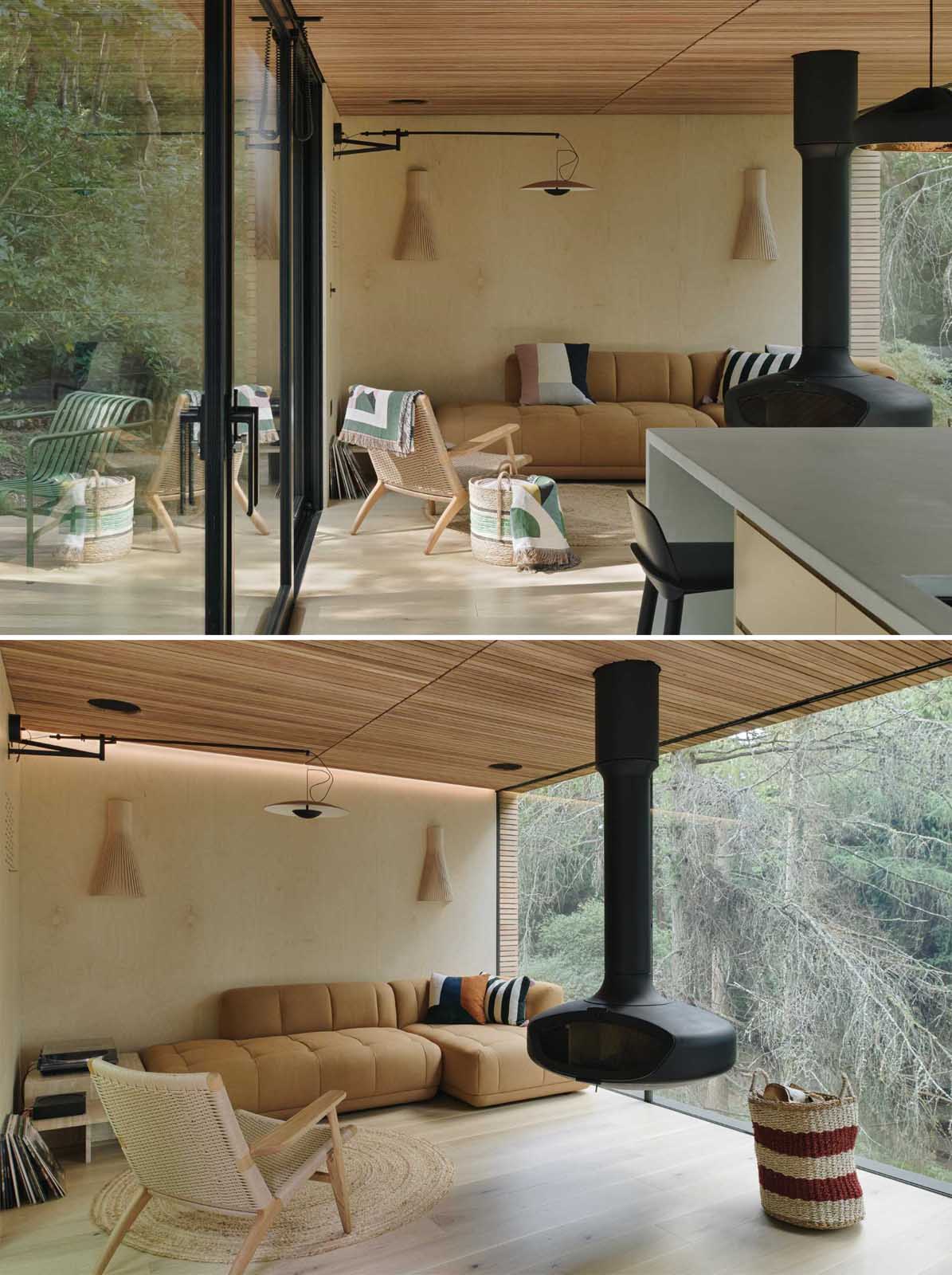 The nearby bespoke kitchen sits in the middle of the lodge, and though compact, has been carefully configured to provide space to both cook and dine. Birch plywood has been chosen for the cabinet materials.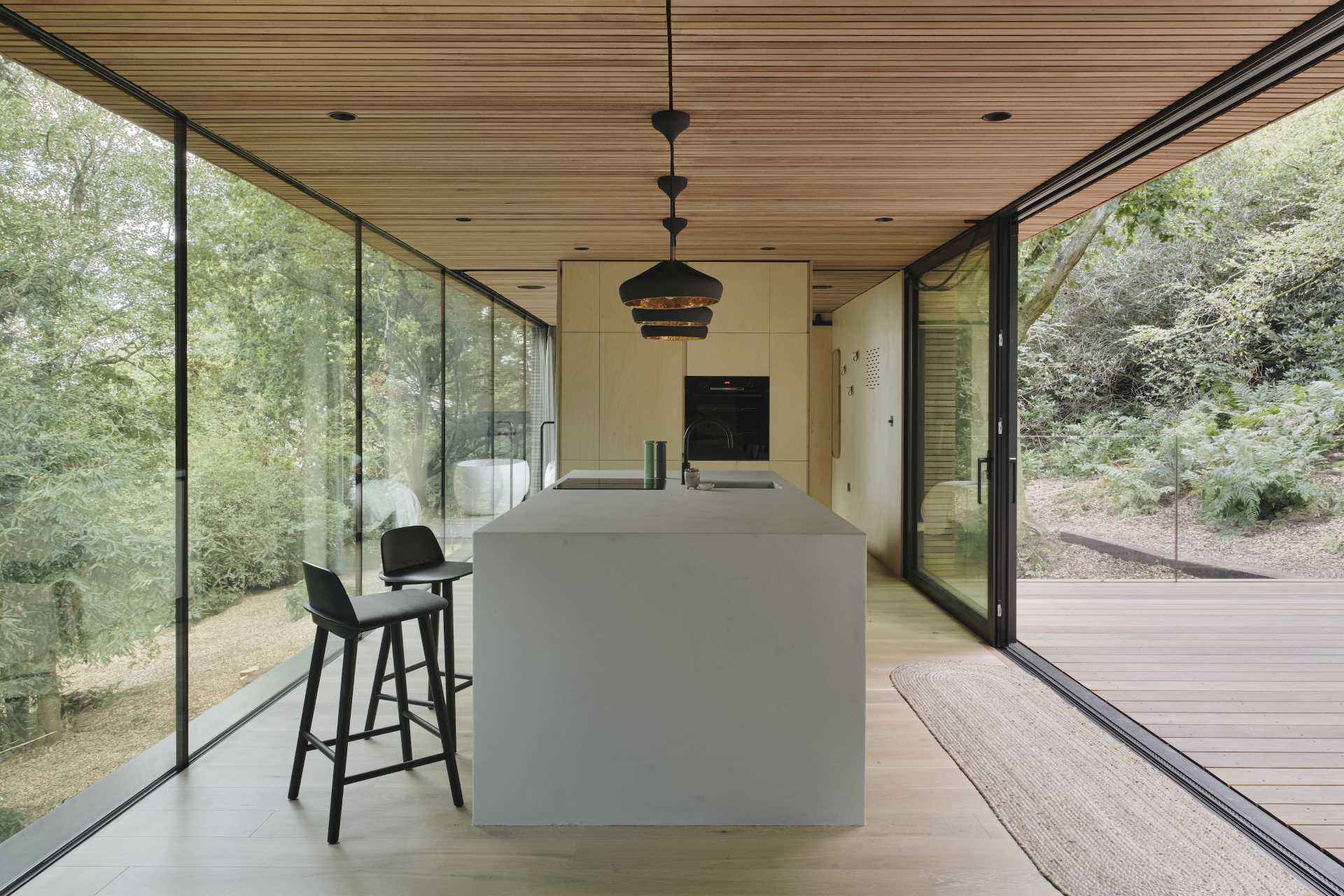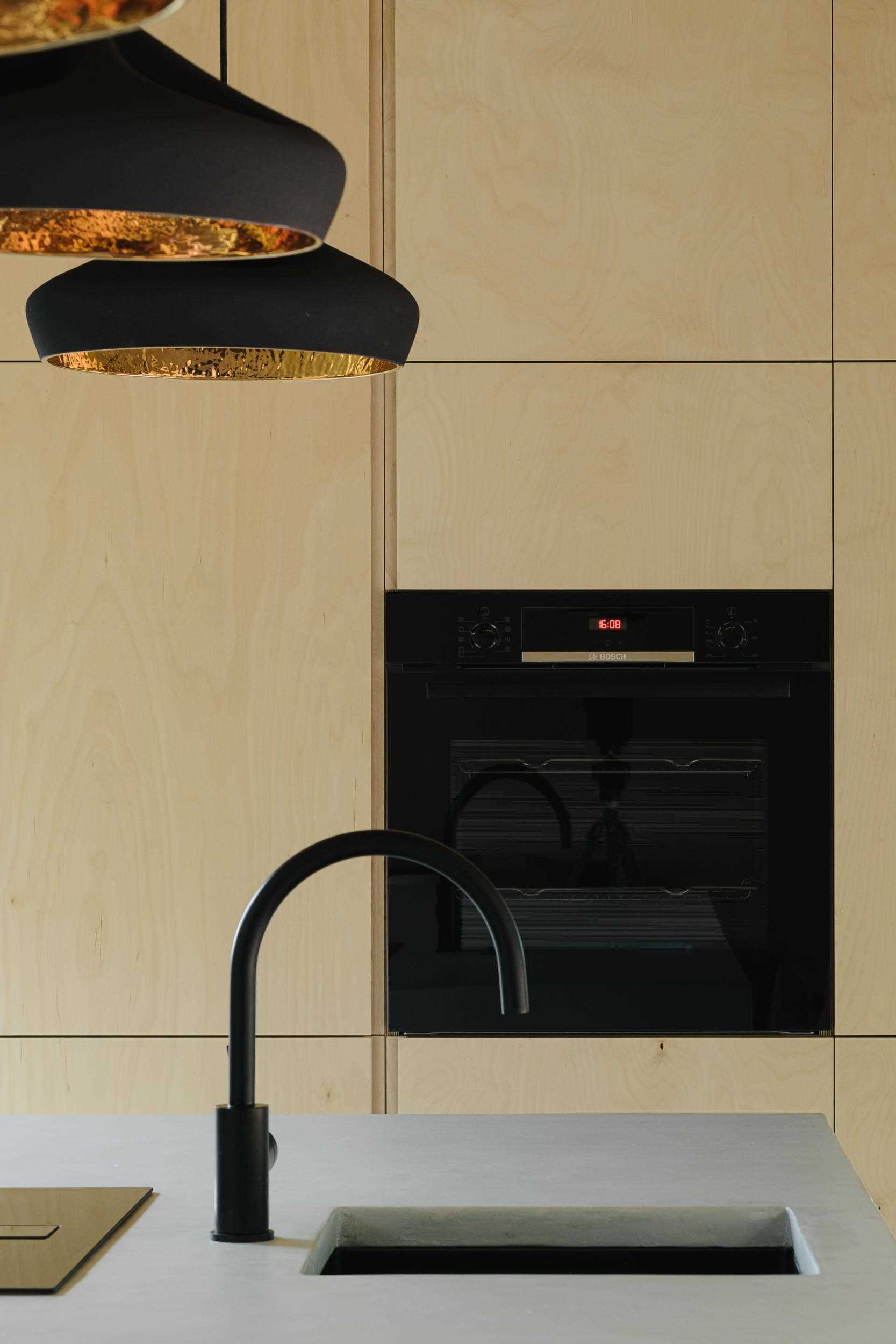 Glass walls and the wood ceiling connect the kitchen to the bedroom.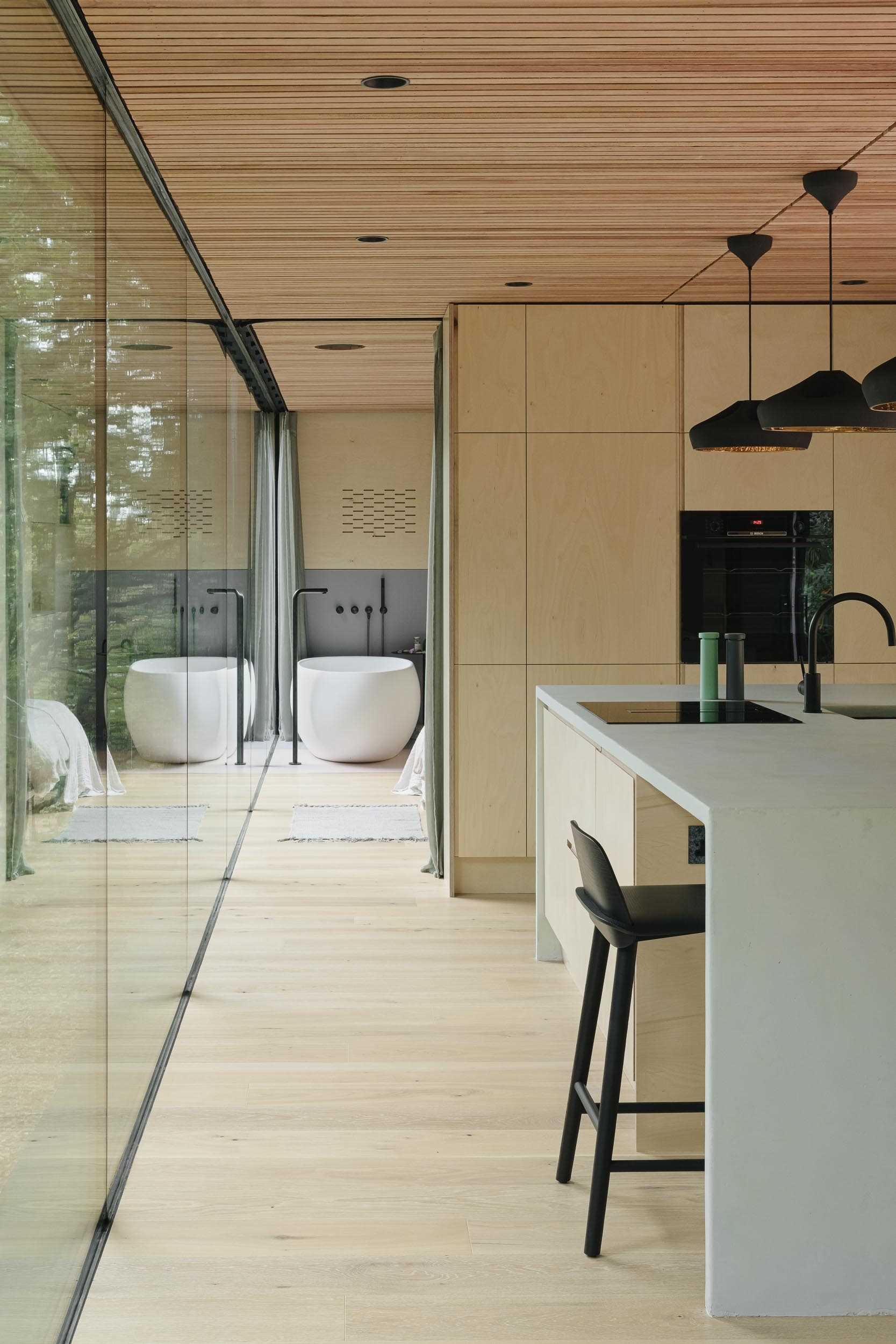 In the bedroom, there's a custom shelving niche above the bed.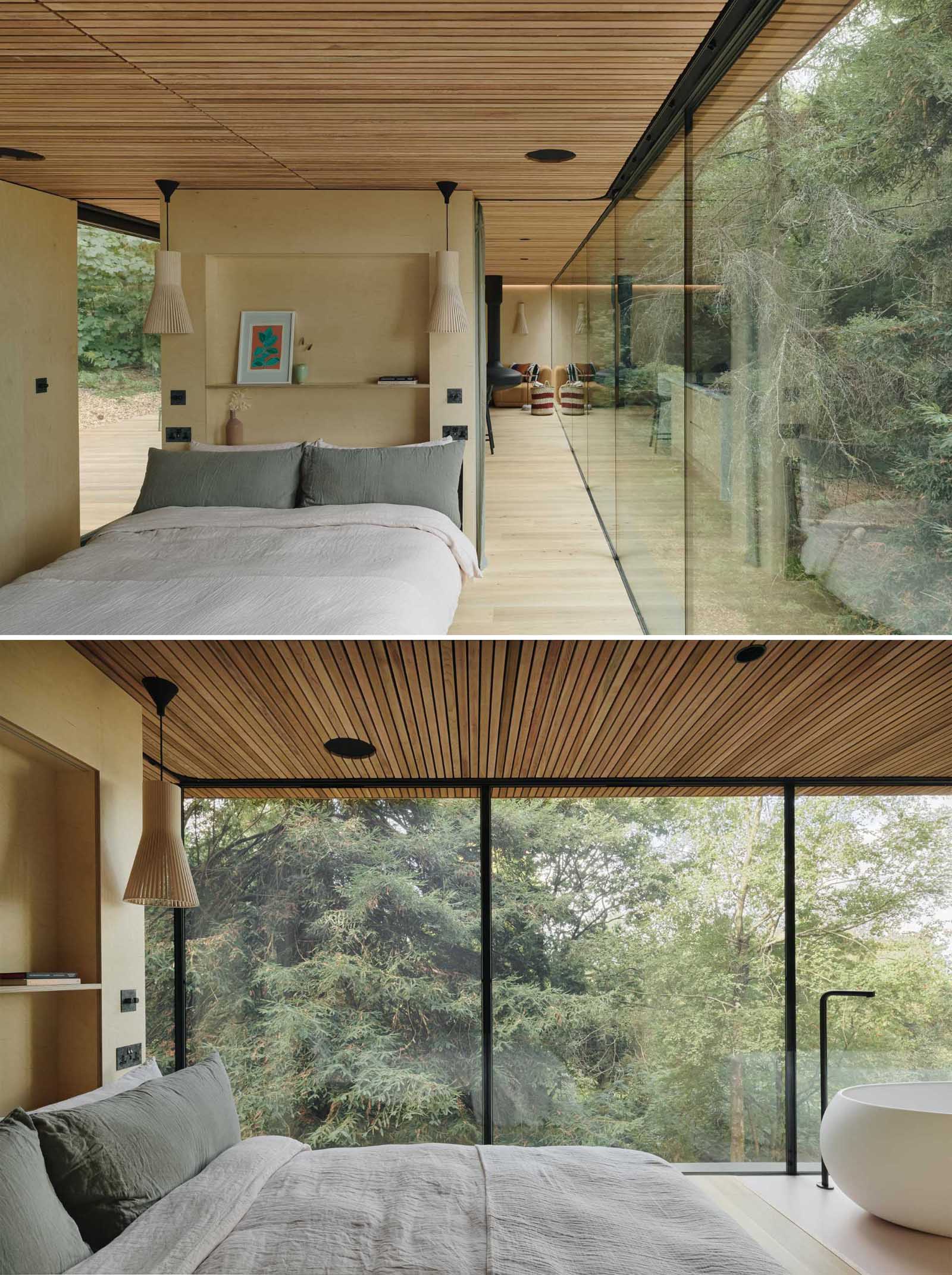 Opposite the bed, there's a freestanding bathtub by the windows, while the ensuite bathroom is located behind a sliding door.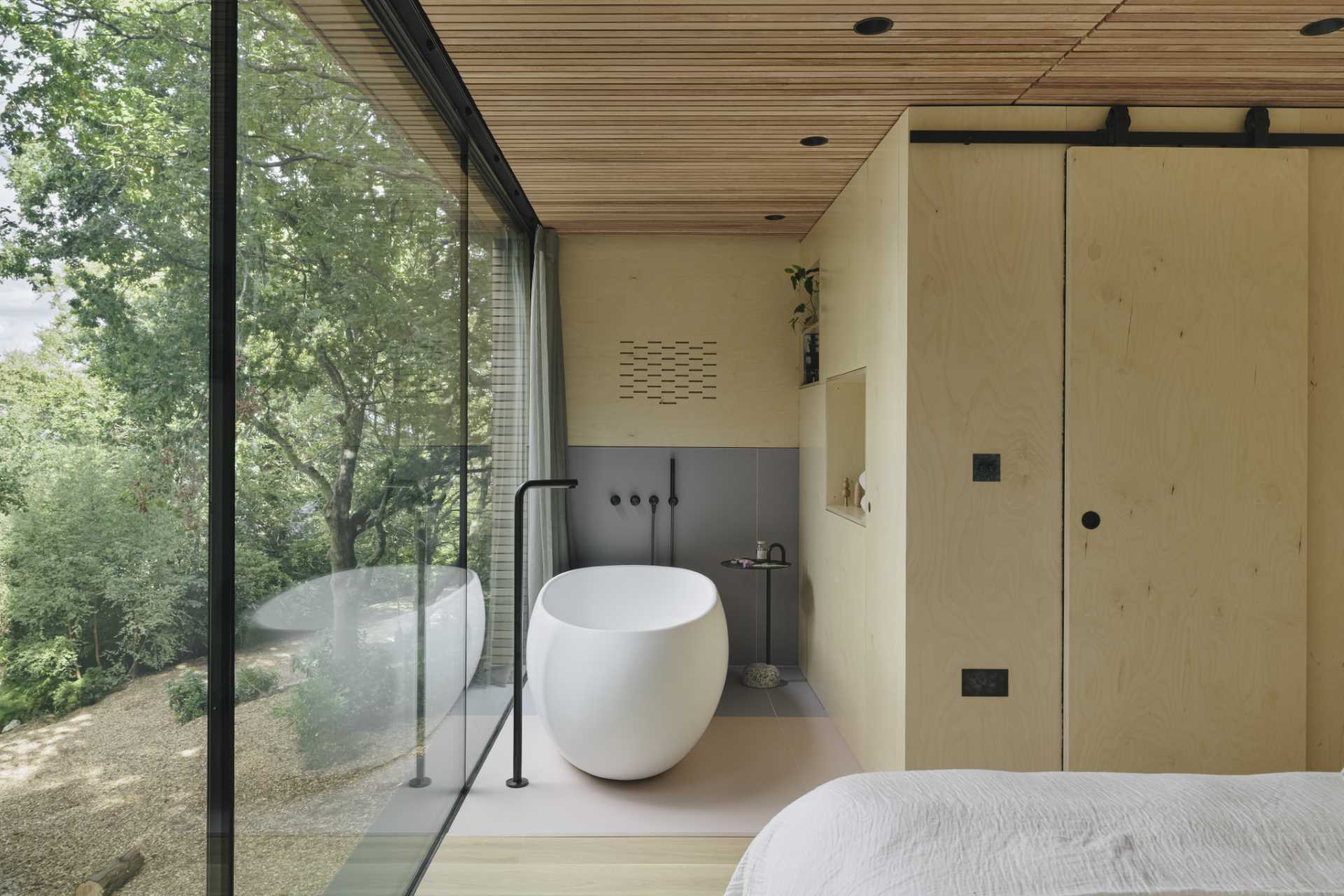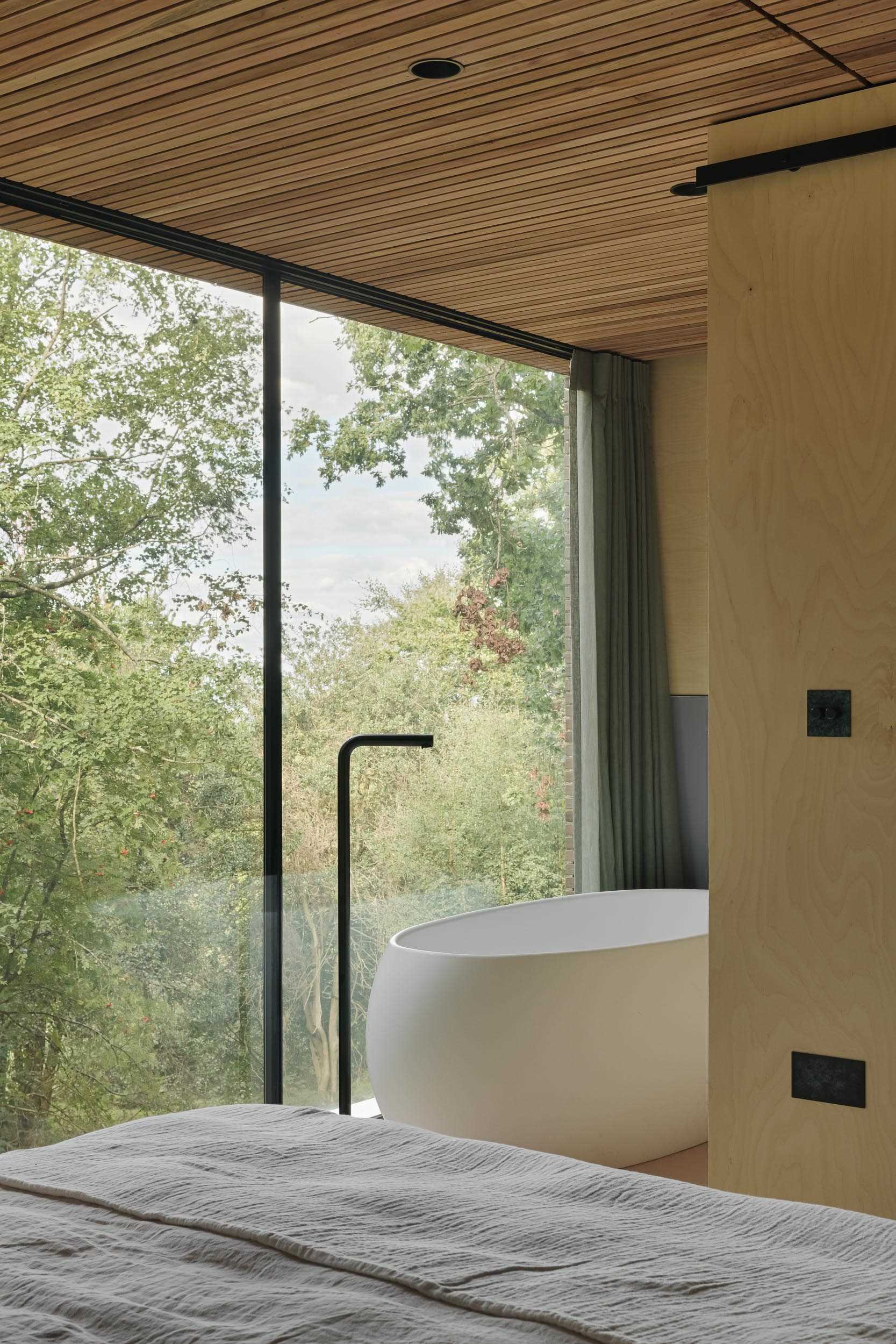 There's also a shower located within the en-suite bathroom.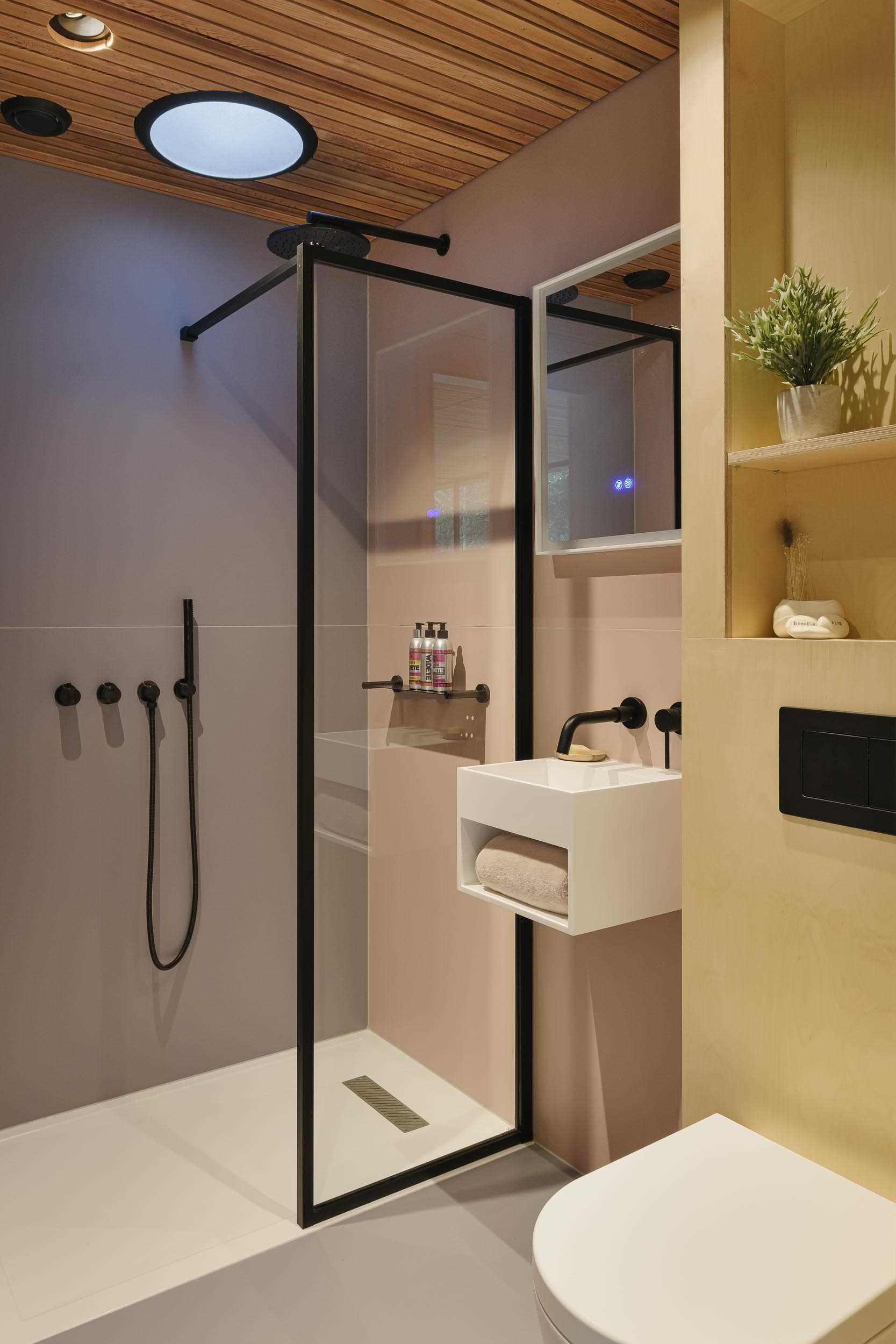 At night, the lodge blends into the trees, while the lighting creates a warm glow.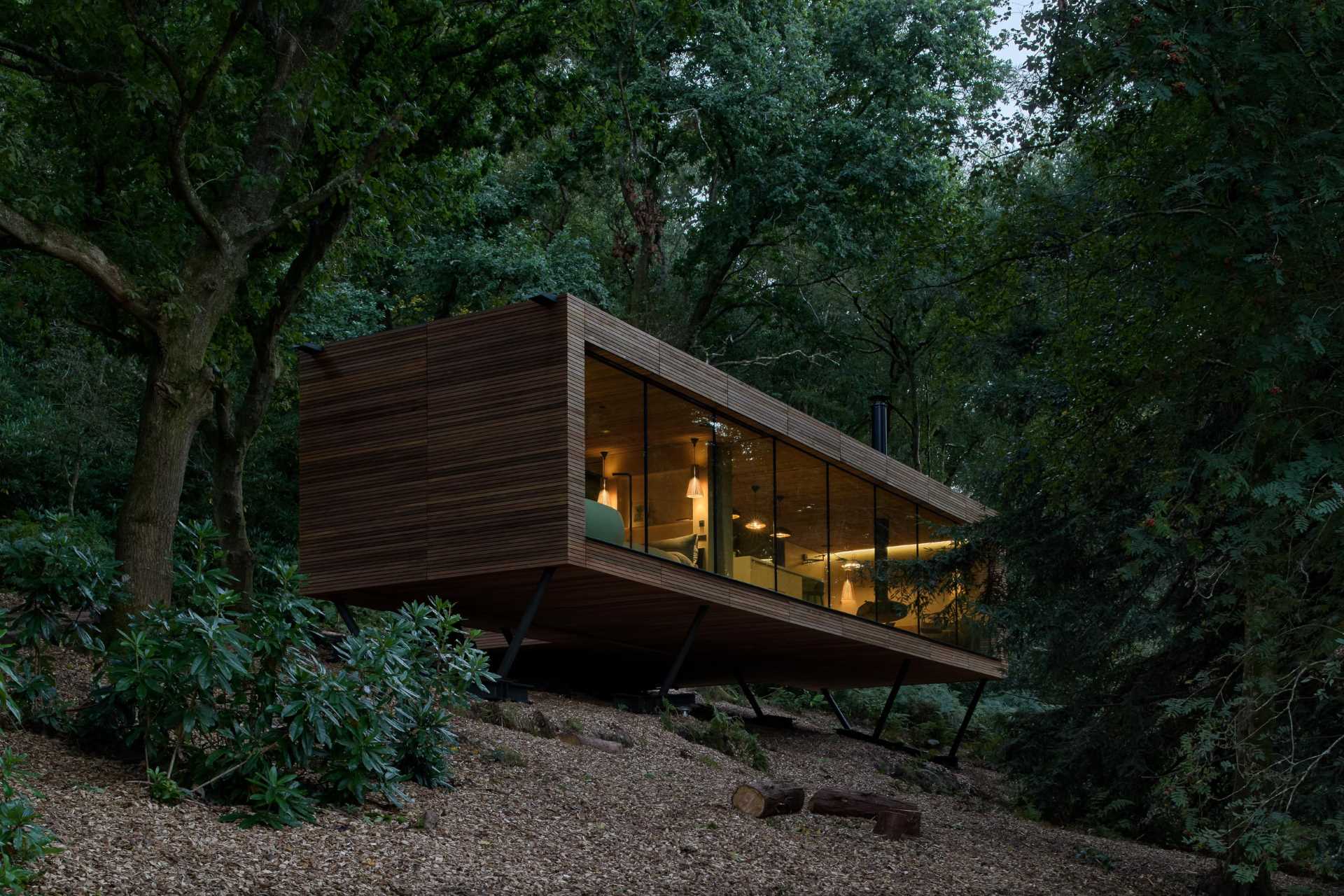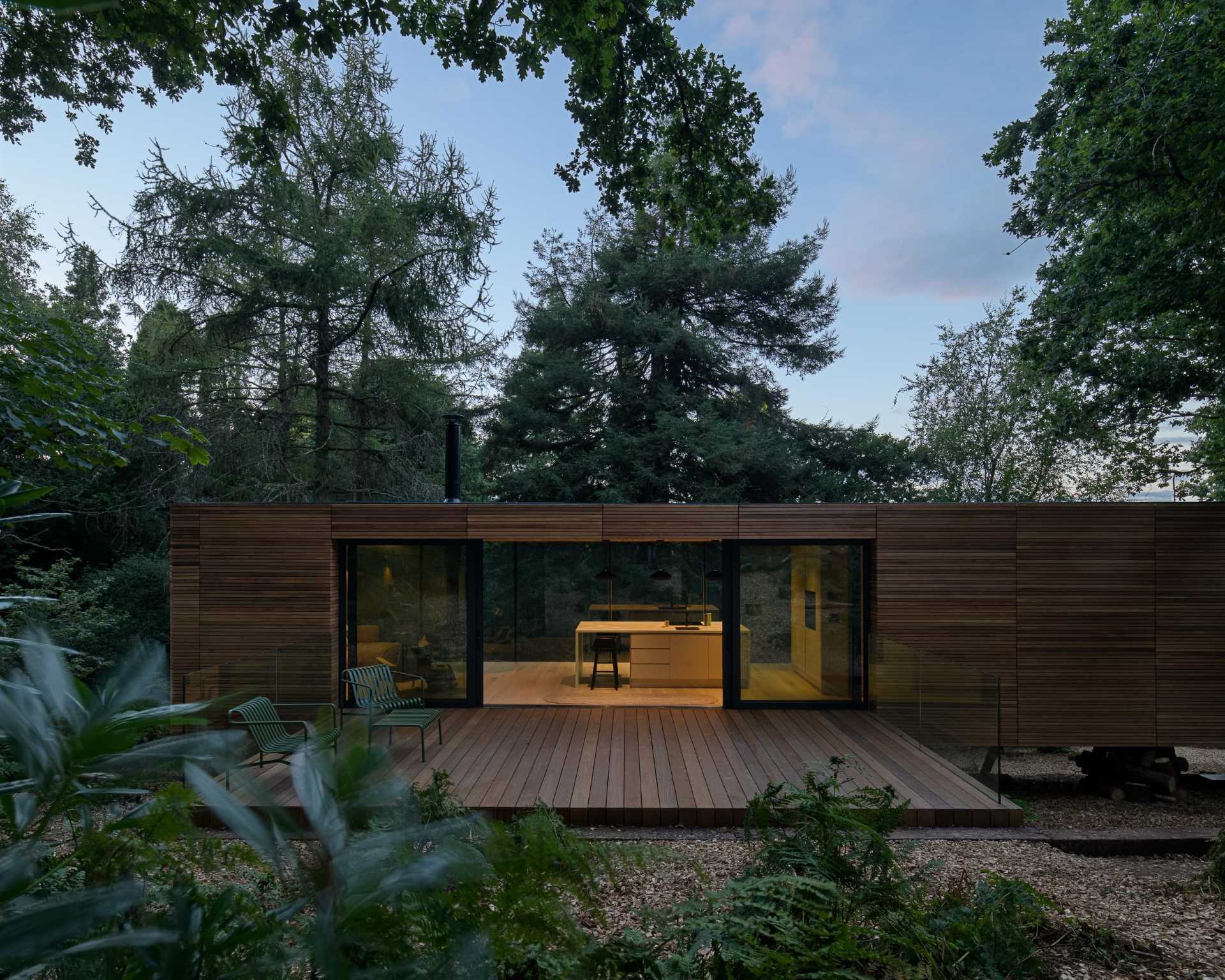 Here's a look at the floor plan, elevation, section, and site plan.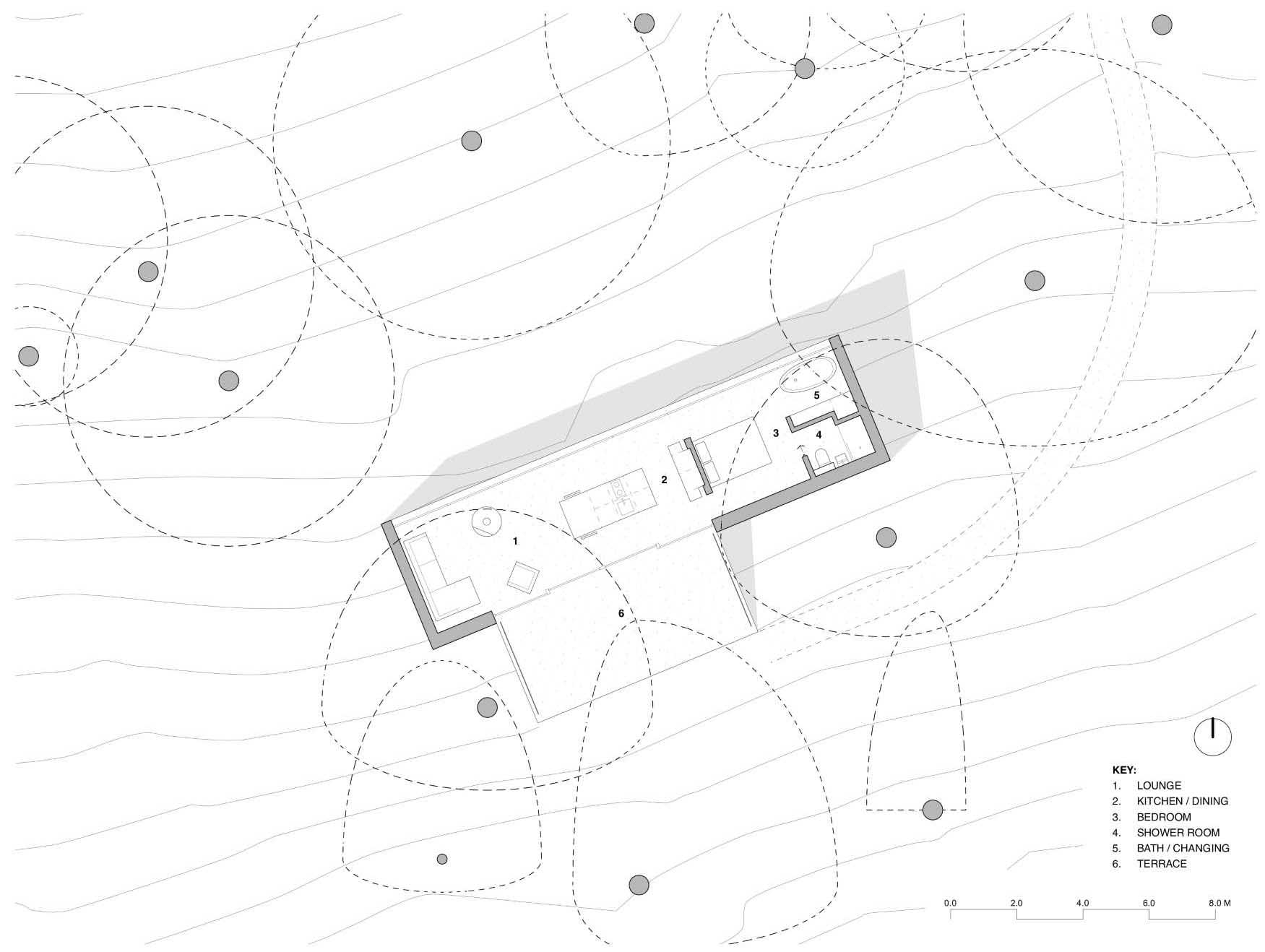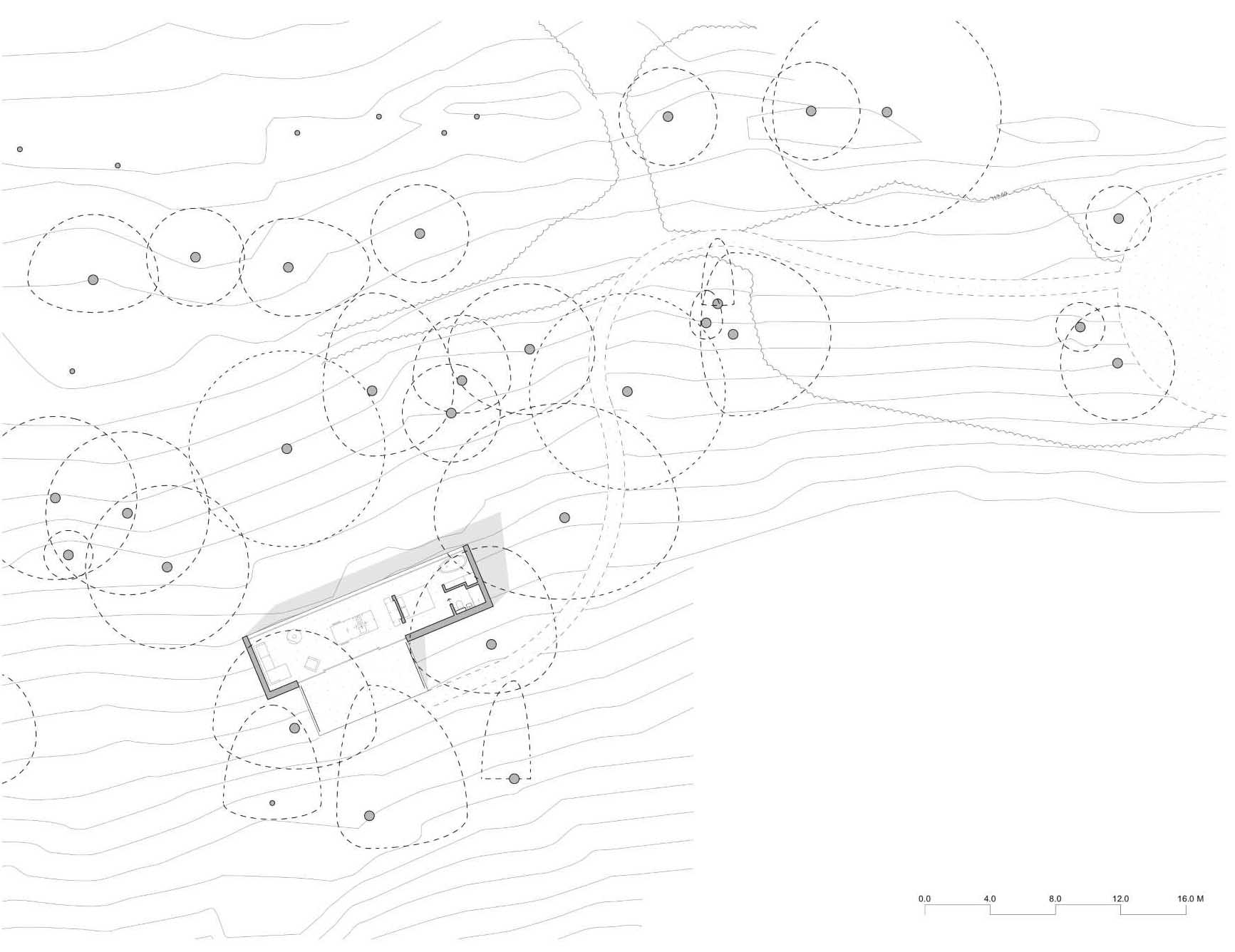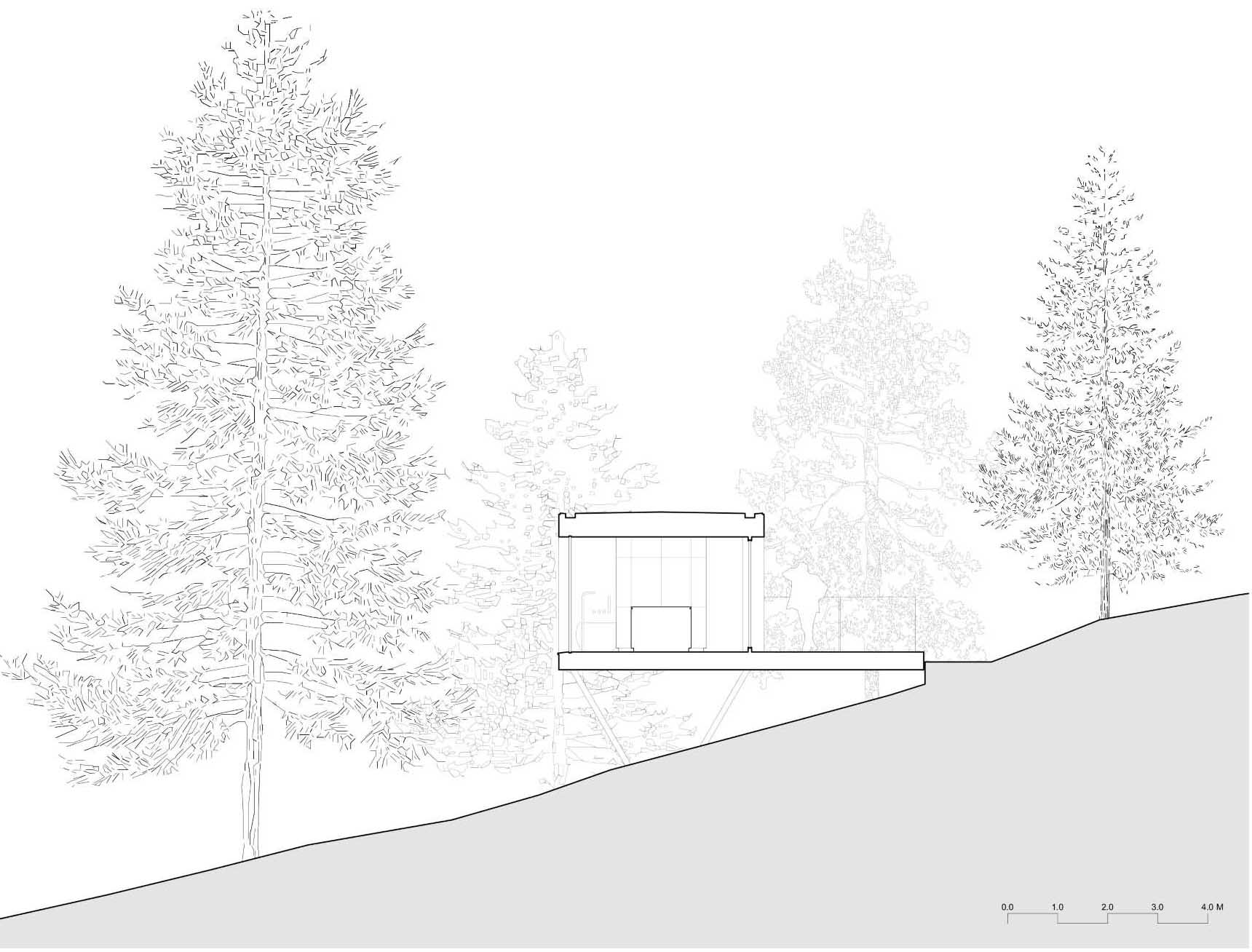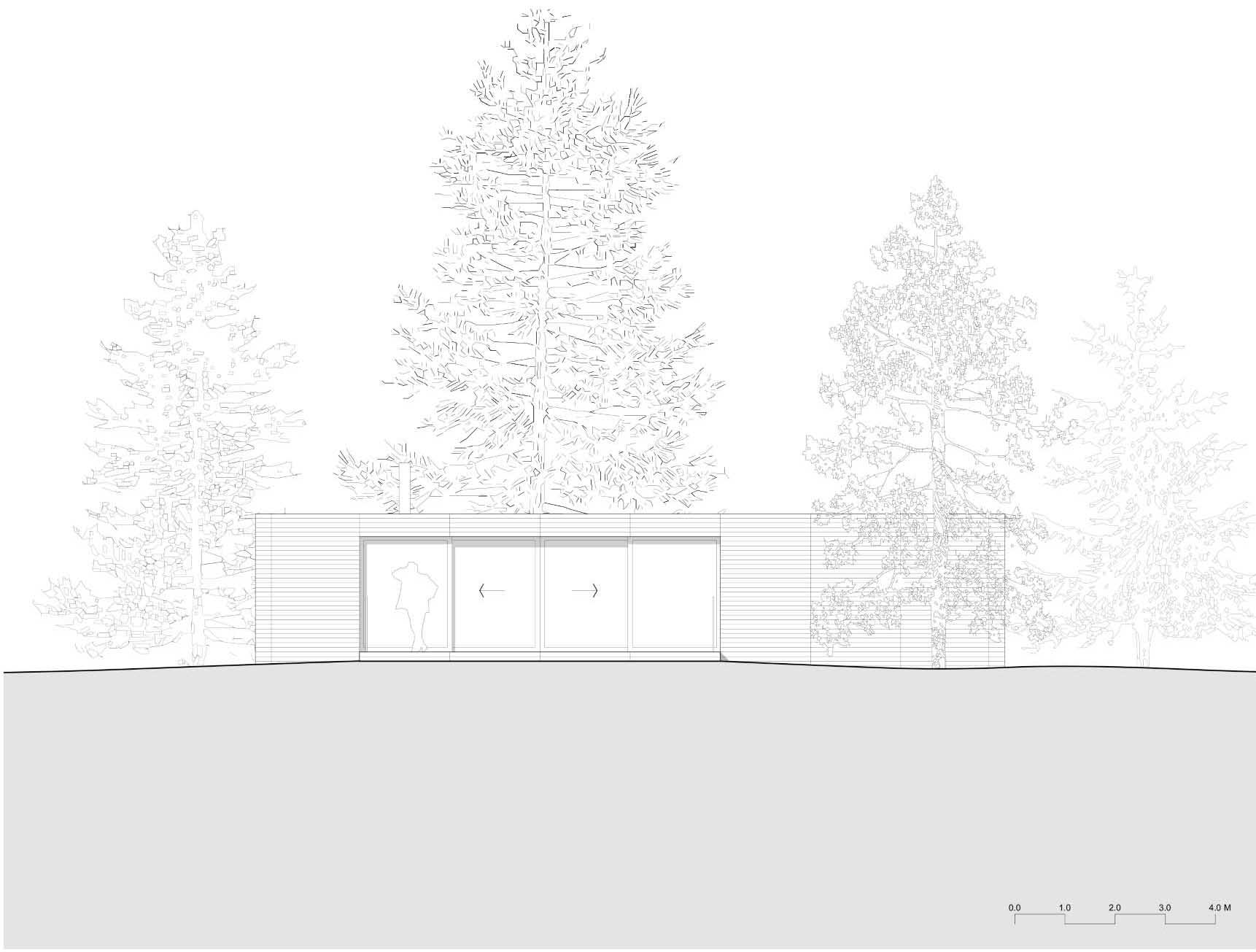 Photography © Tom Bird | Architect: Michael Kendrick Architects | Main contractor: Client self-build | Structural Engineer: Momentum | Approved Inspector: East Sussex Building Control Partnership | Glazing sub-contractor: The Door Co | Carpentry sub-contractor: Ben Rootes Carpentry | Bespoke joinery sub-contractor: Johnson Bespoke
Source: Contemporist