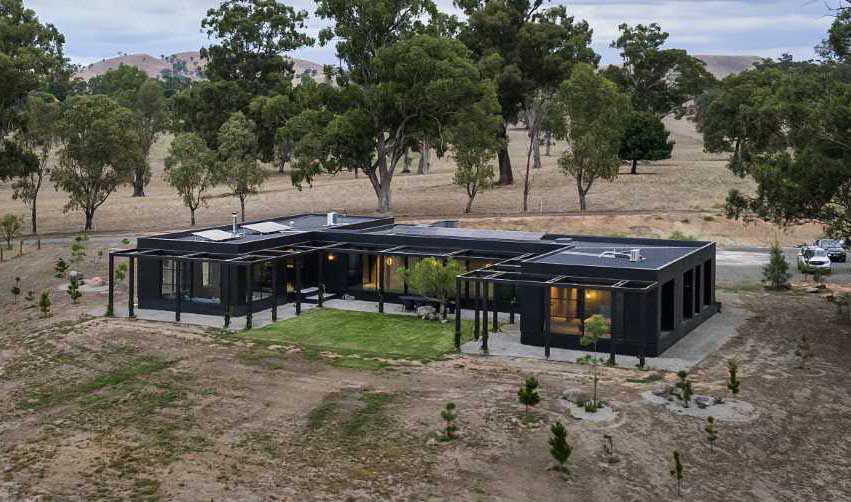 Dion Keech Architects, in collaboration with the homeowner, has completed a new U-shaped house with a black exterior.
The homeowner, who is a designer themselves and also owns Mr Pinchy and Co, a contemporary Australian brand that creates sculptural homewares, was heavily involved throughout the design process of the rural house.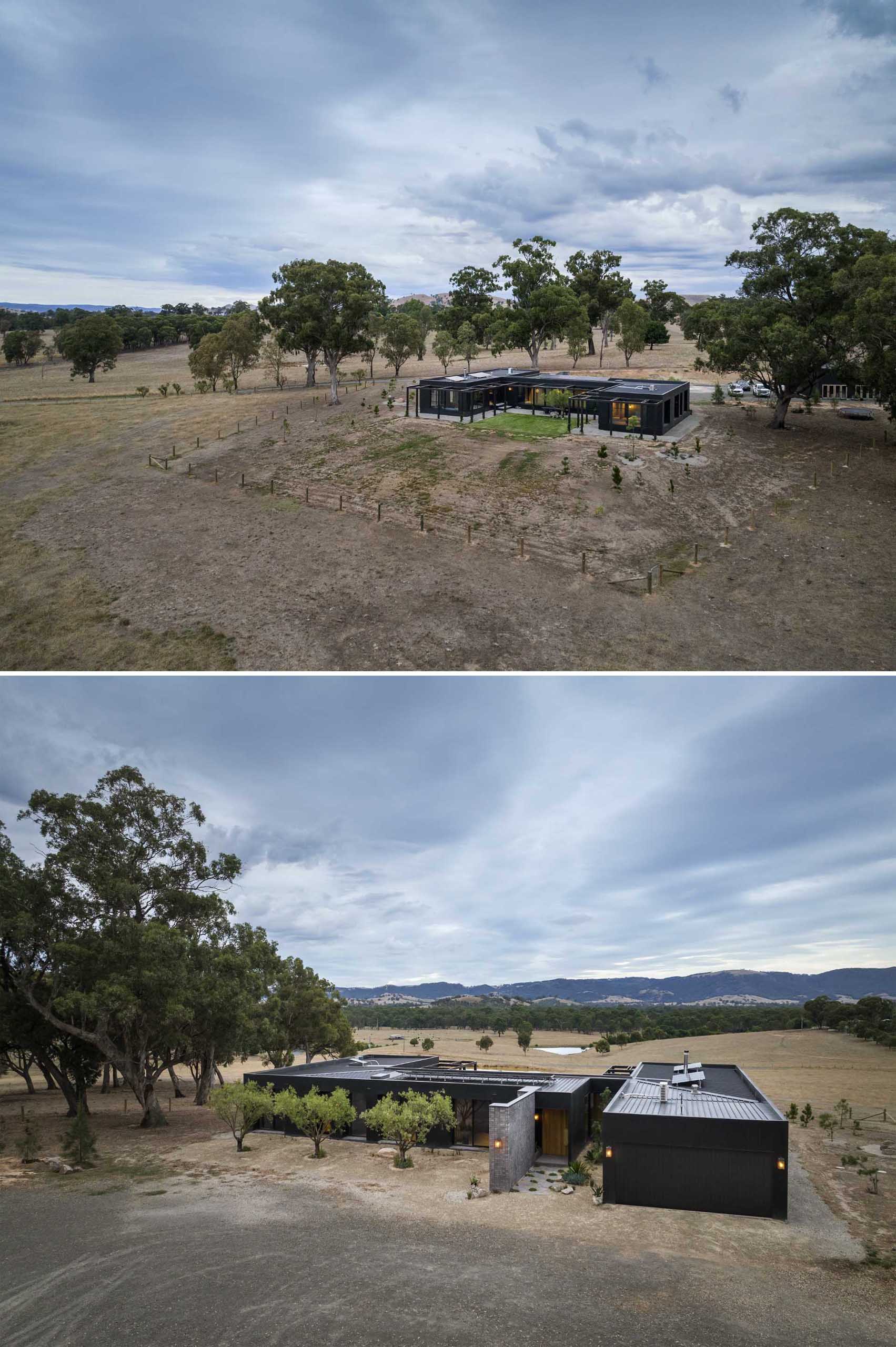 The house features thick external walls that enable storage opportunities internally and deep window reveals, which provide effective sun shading on all sides.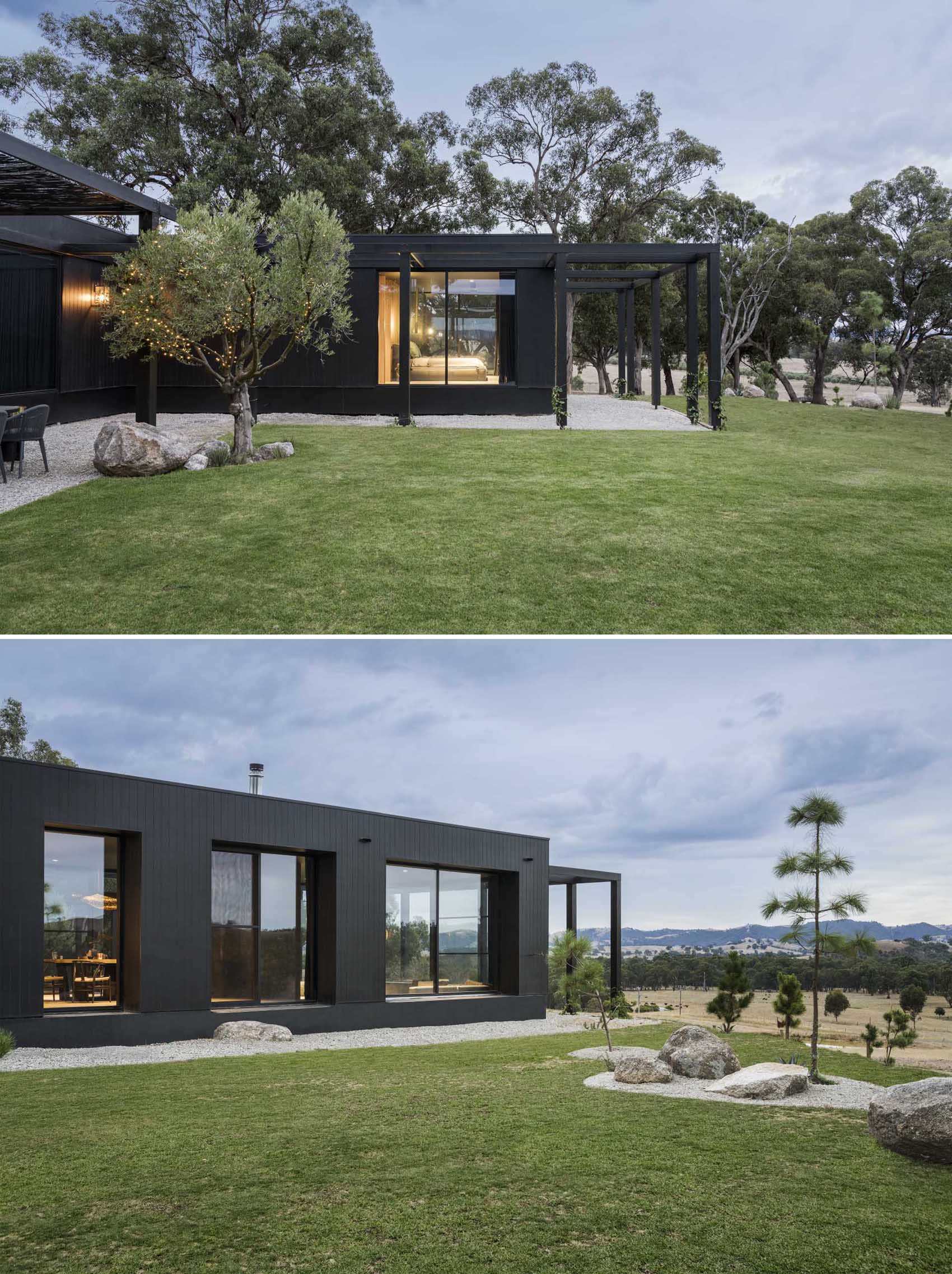 Simple detailing reinforces the concept of a pure and striking dark box sitting in the landscape.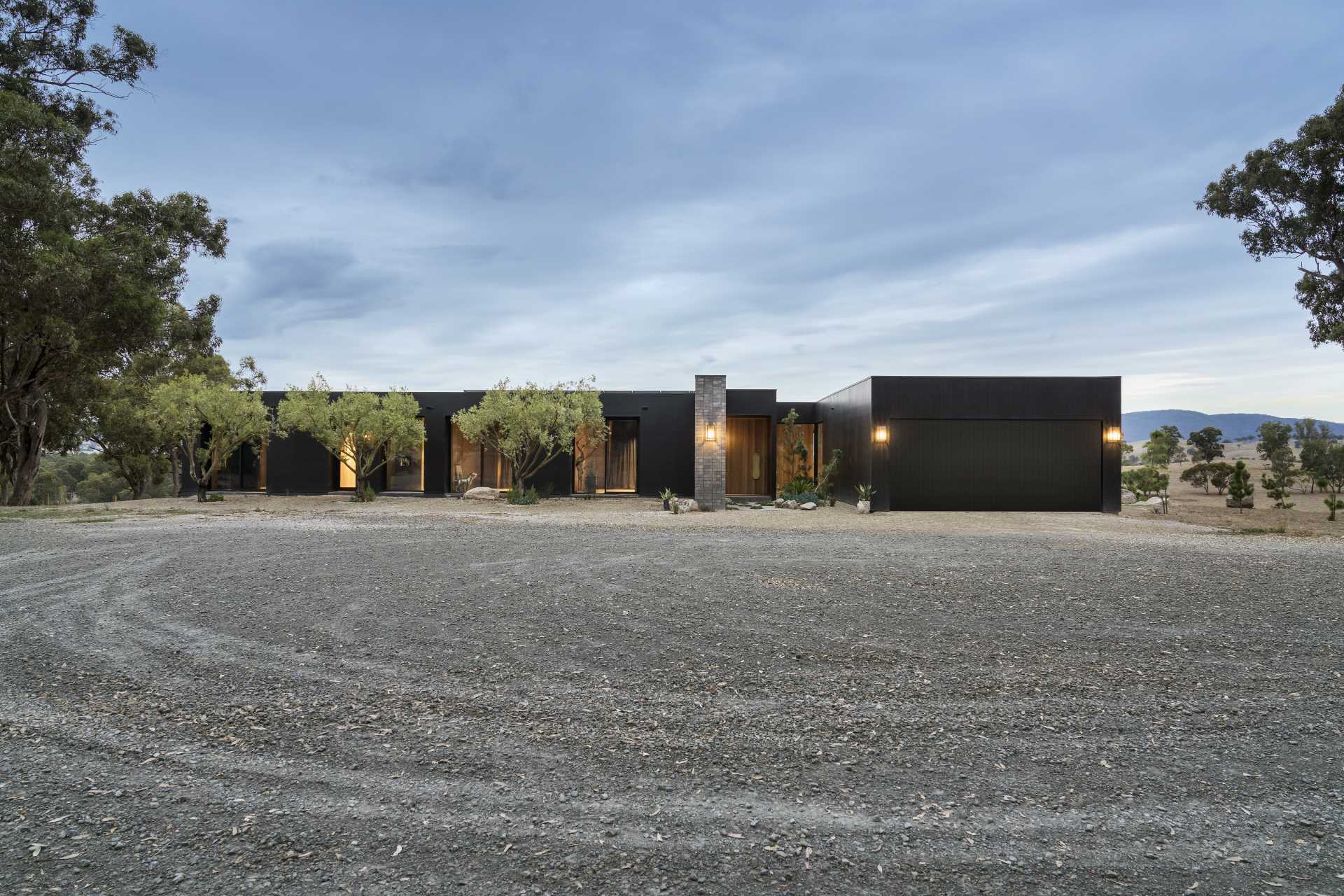 The front door, with its vertical timber design, adds warmth to the dark exterior and offers a preview of the interior wood accents.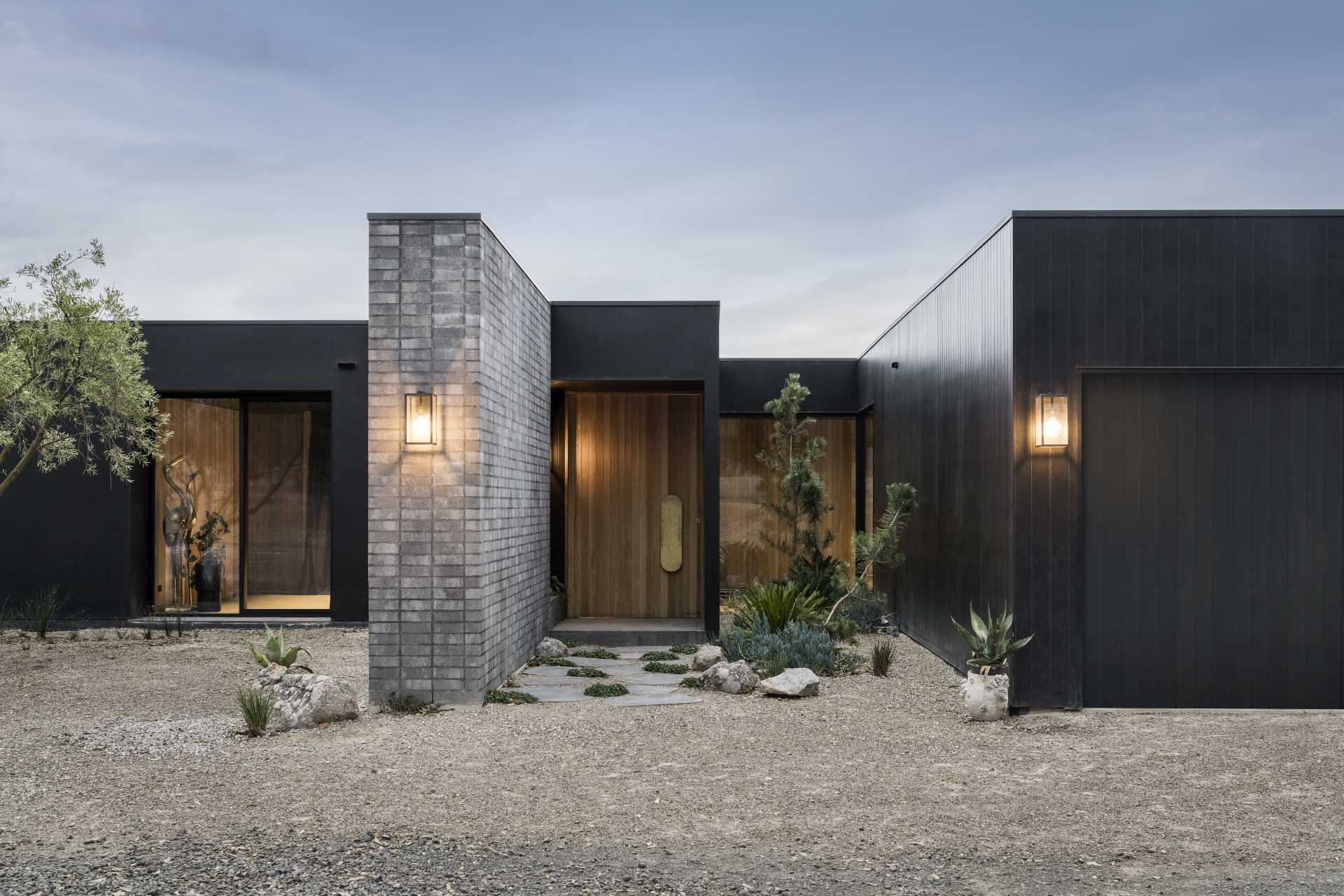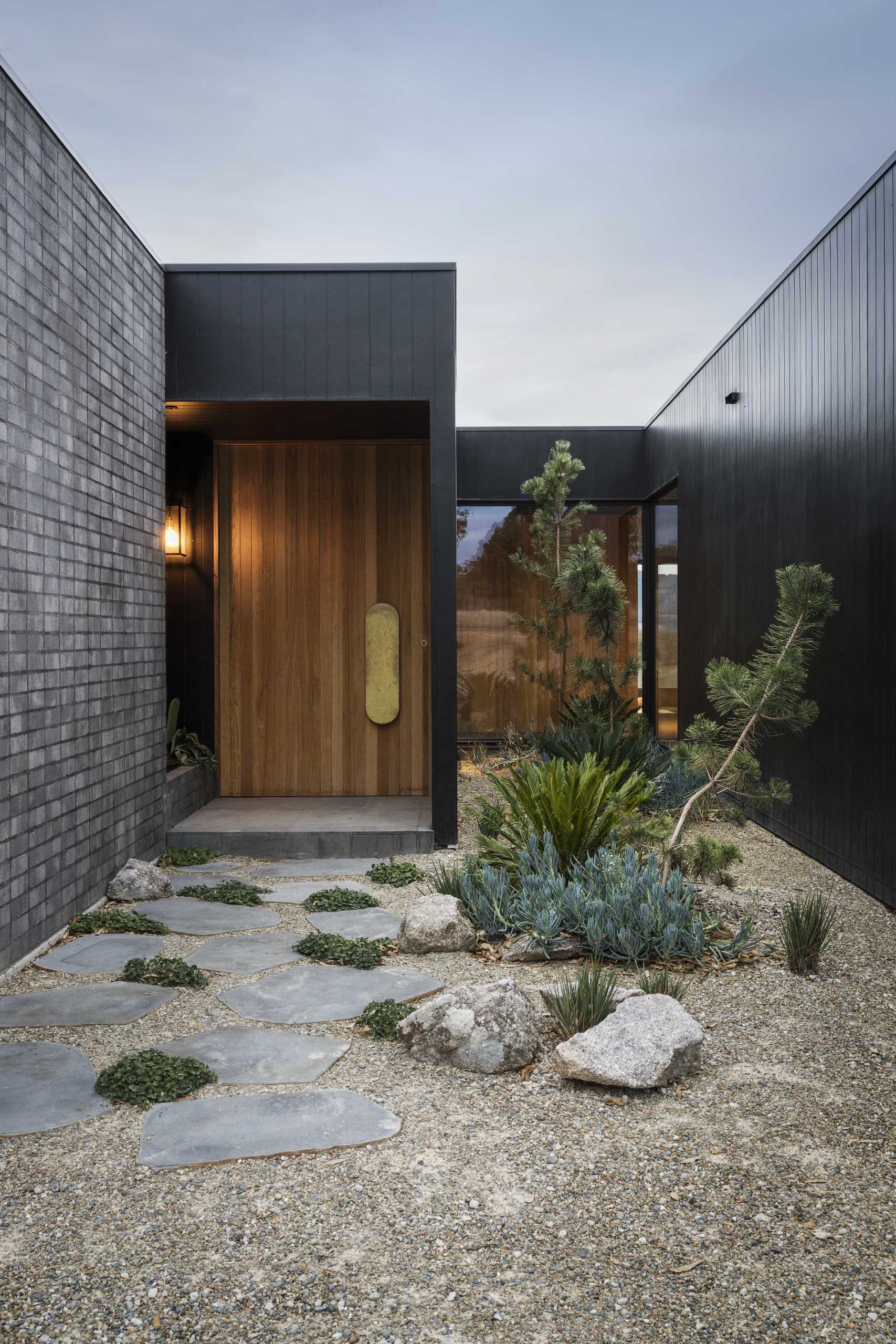 Inside the home, like in the hallways, there's bluestone tiling, charcoal cabinetry, and ceilings paired with rich timber cladding.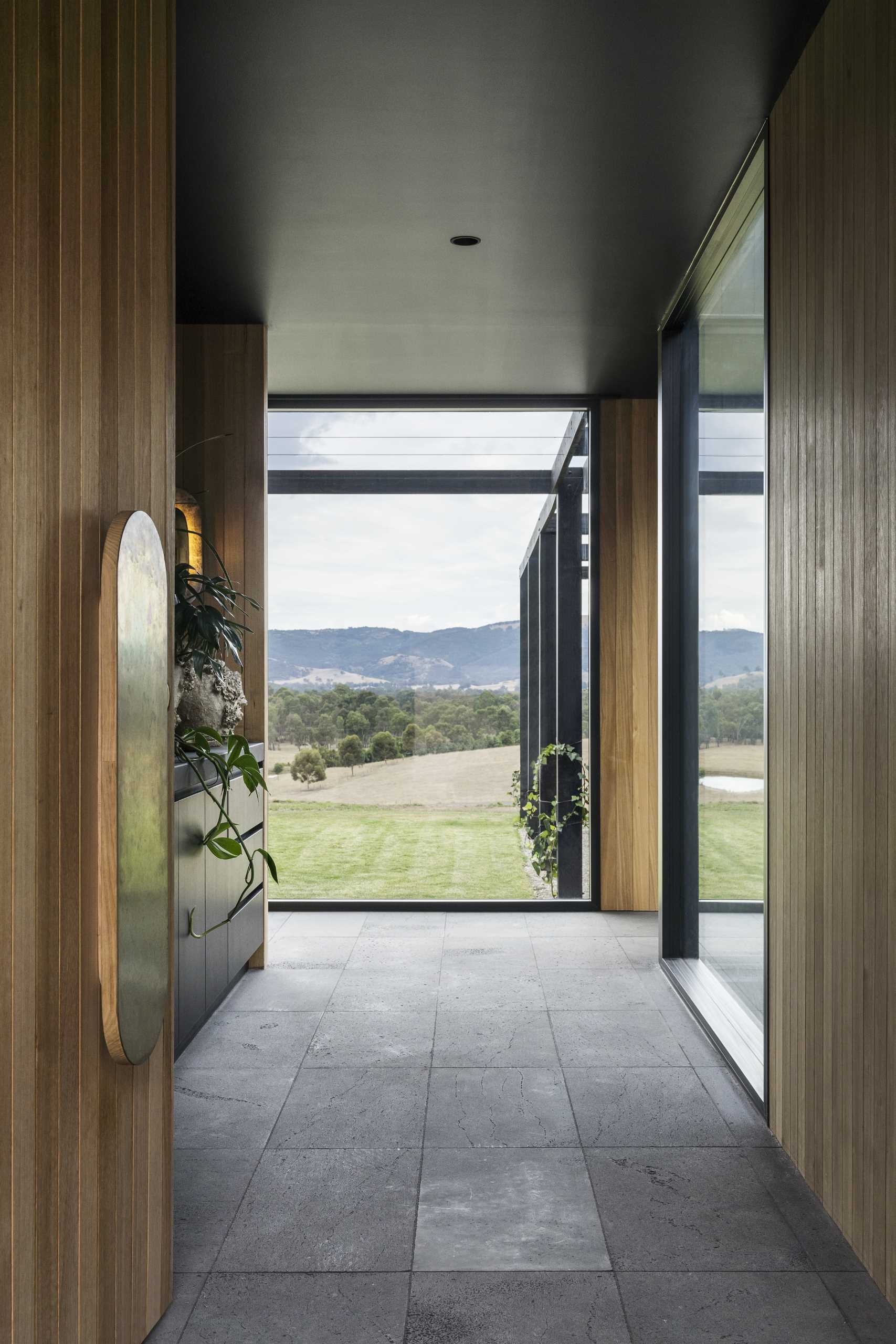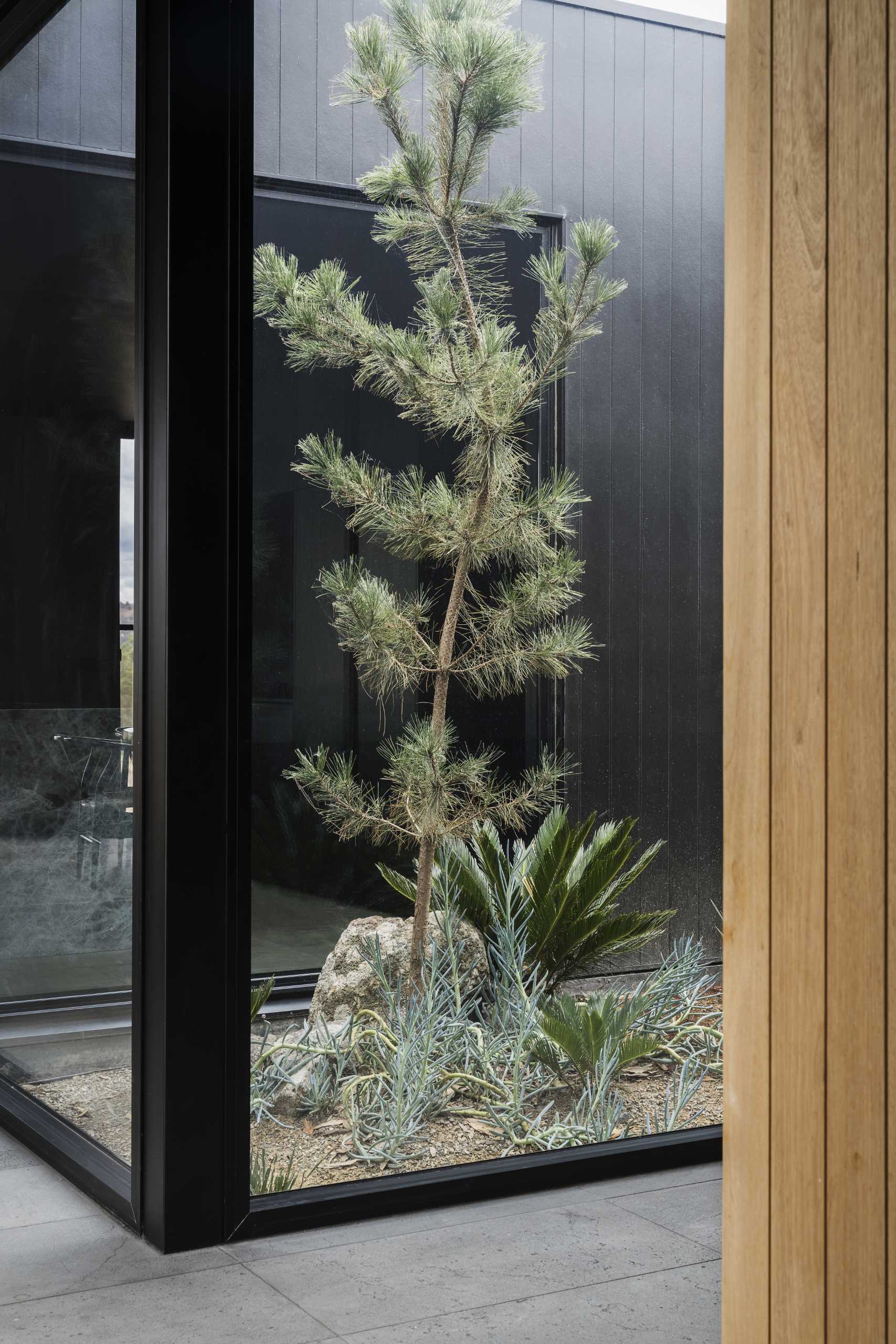 Windows located at optimal locations throughout the home provide uninterrupted views of the landscape.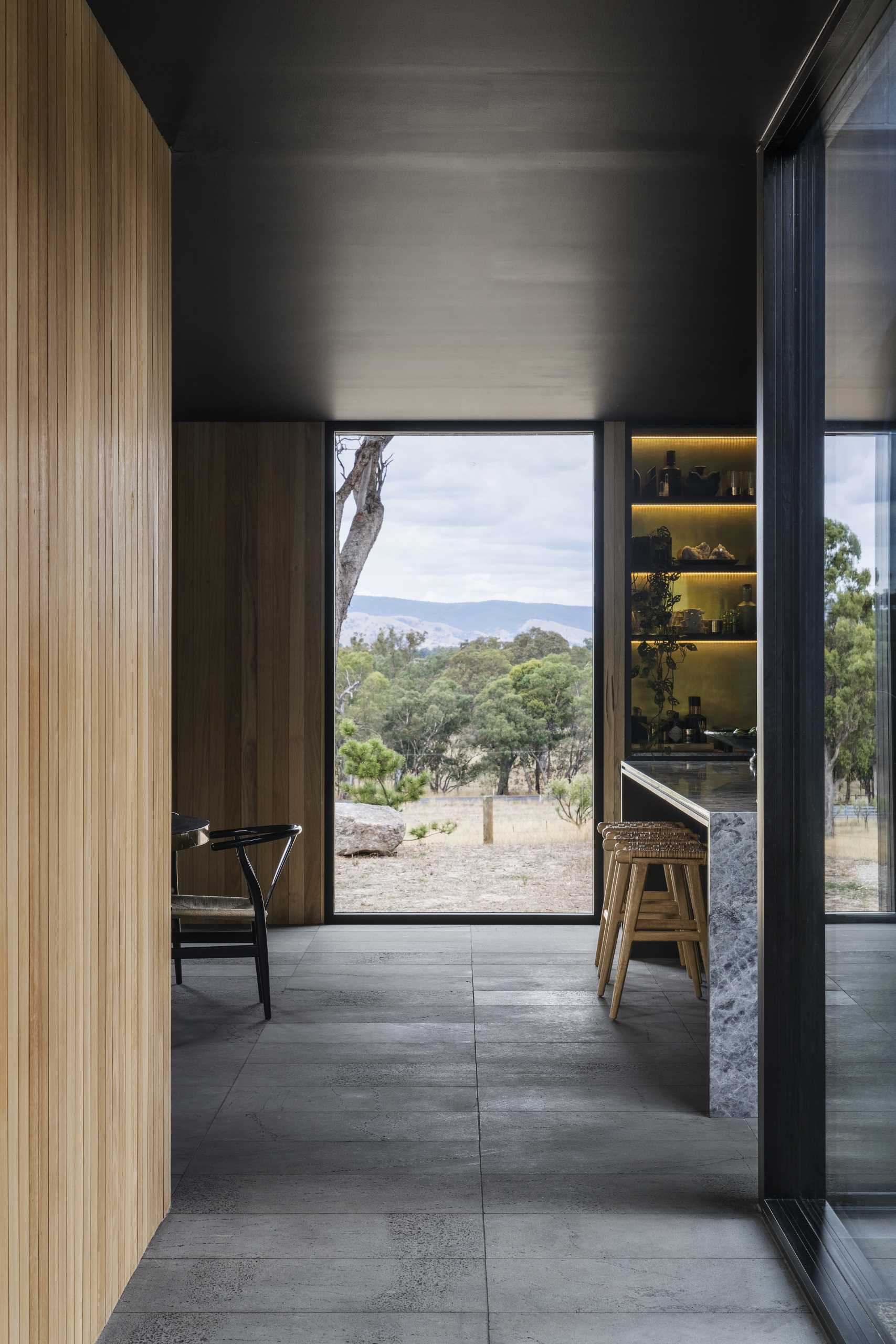 The dining room is central to the open social areas of the home, with a round table and a sculptural brass light fixture above.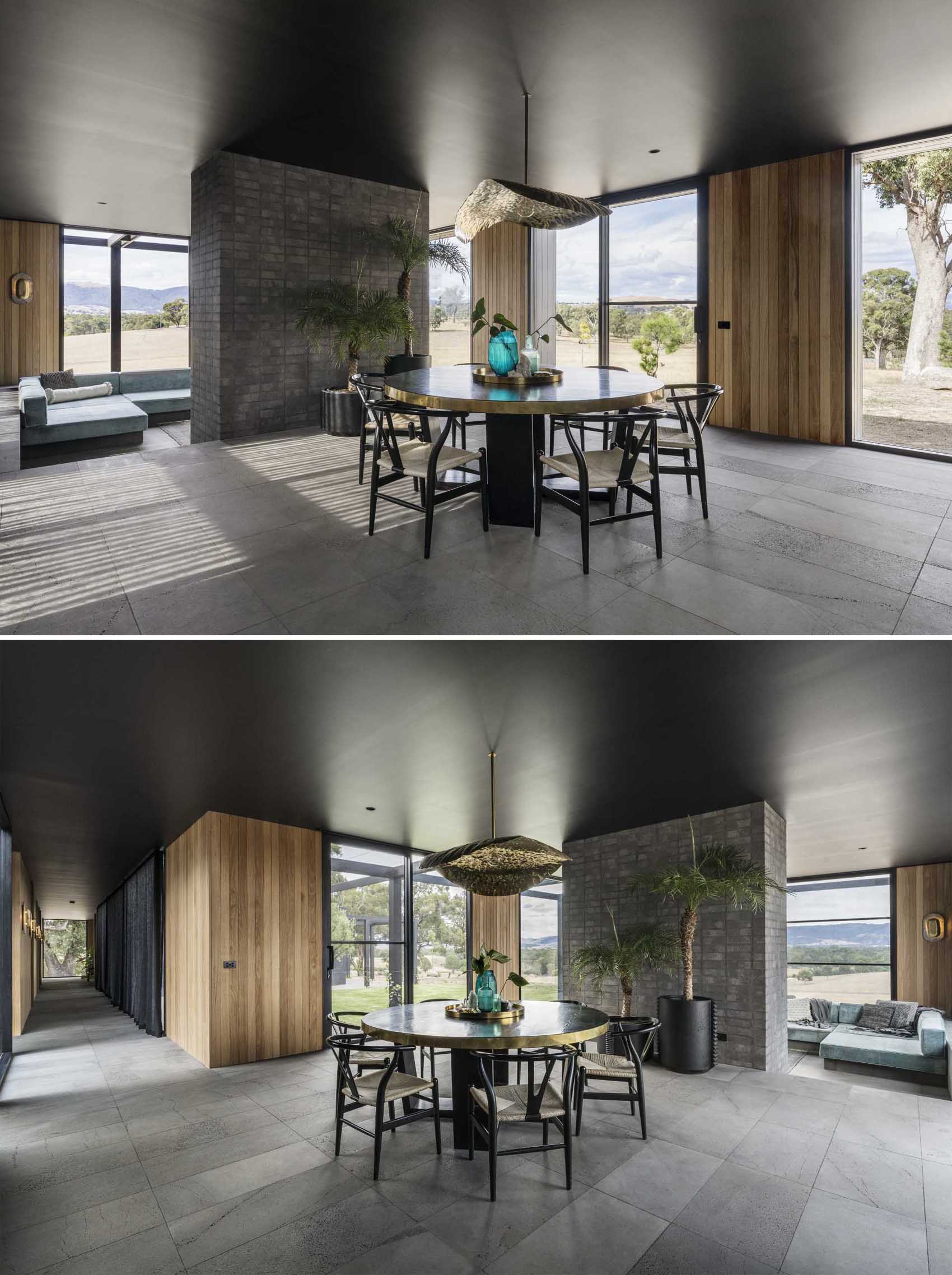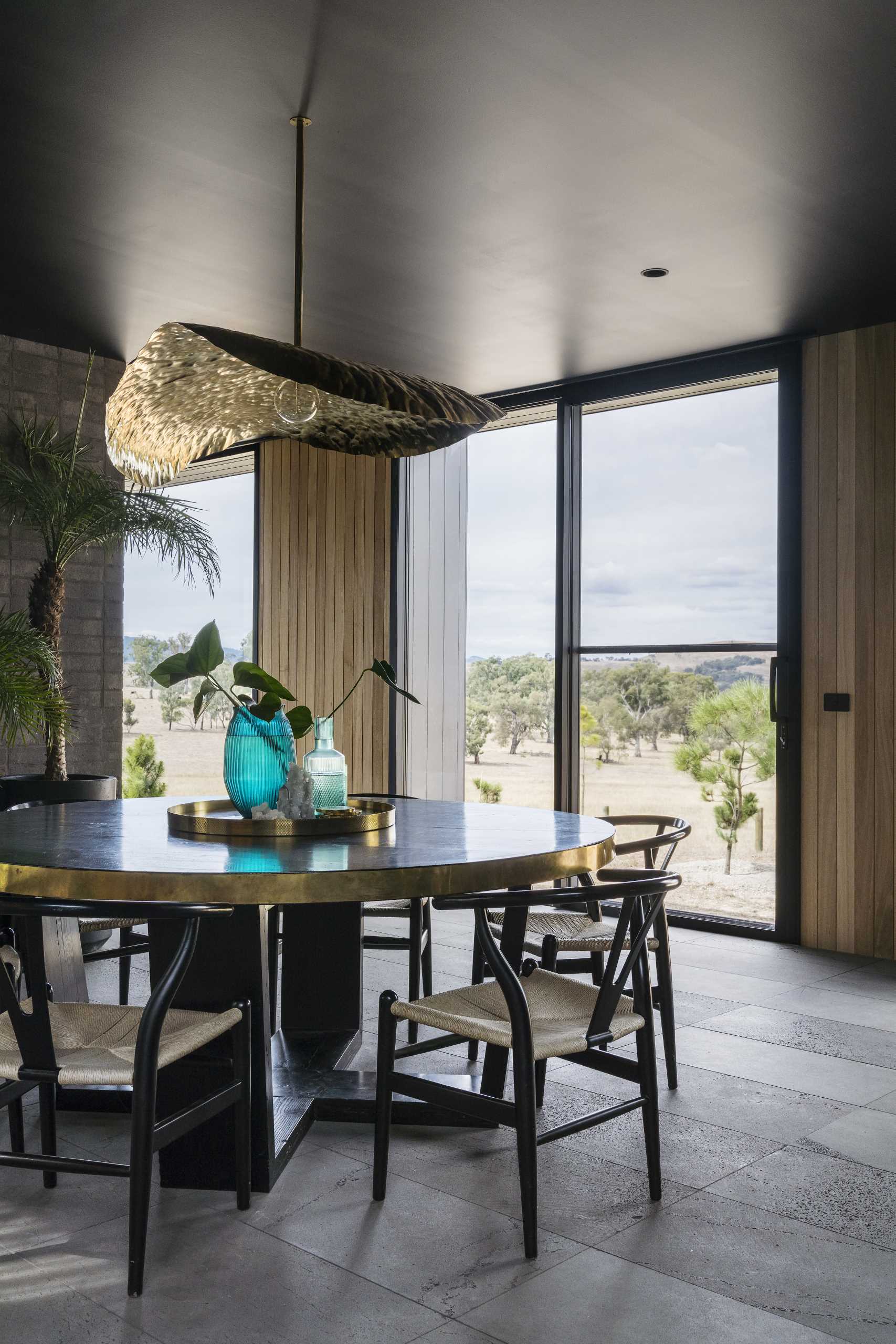 The living room is located on a slightly lower level than the dining room and includes a brick fireplace with recessed television.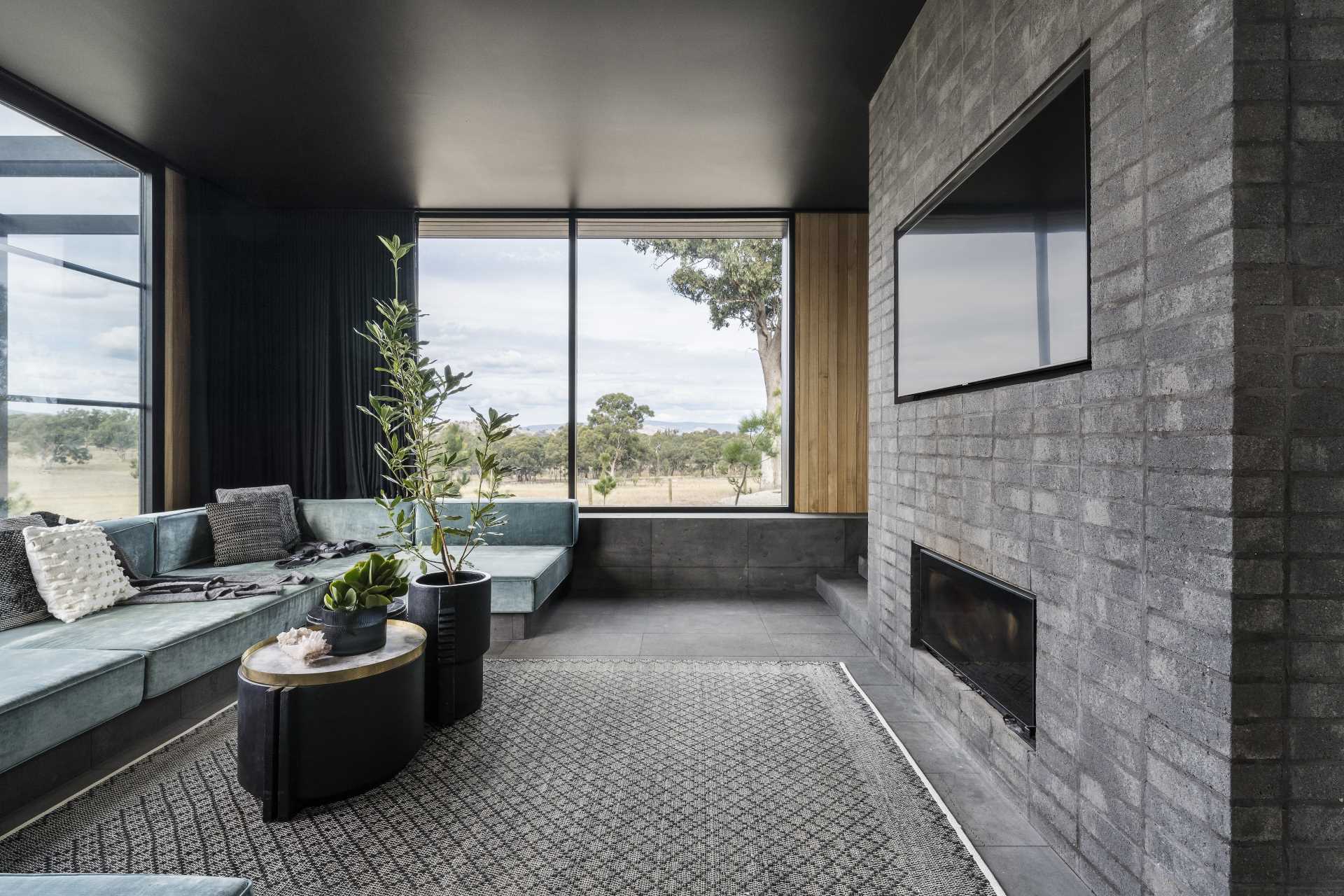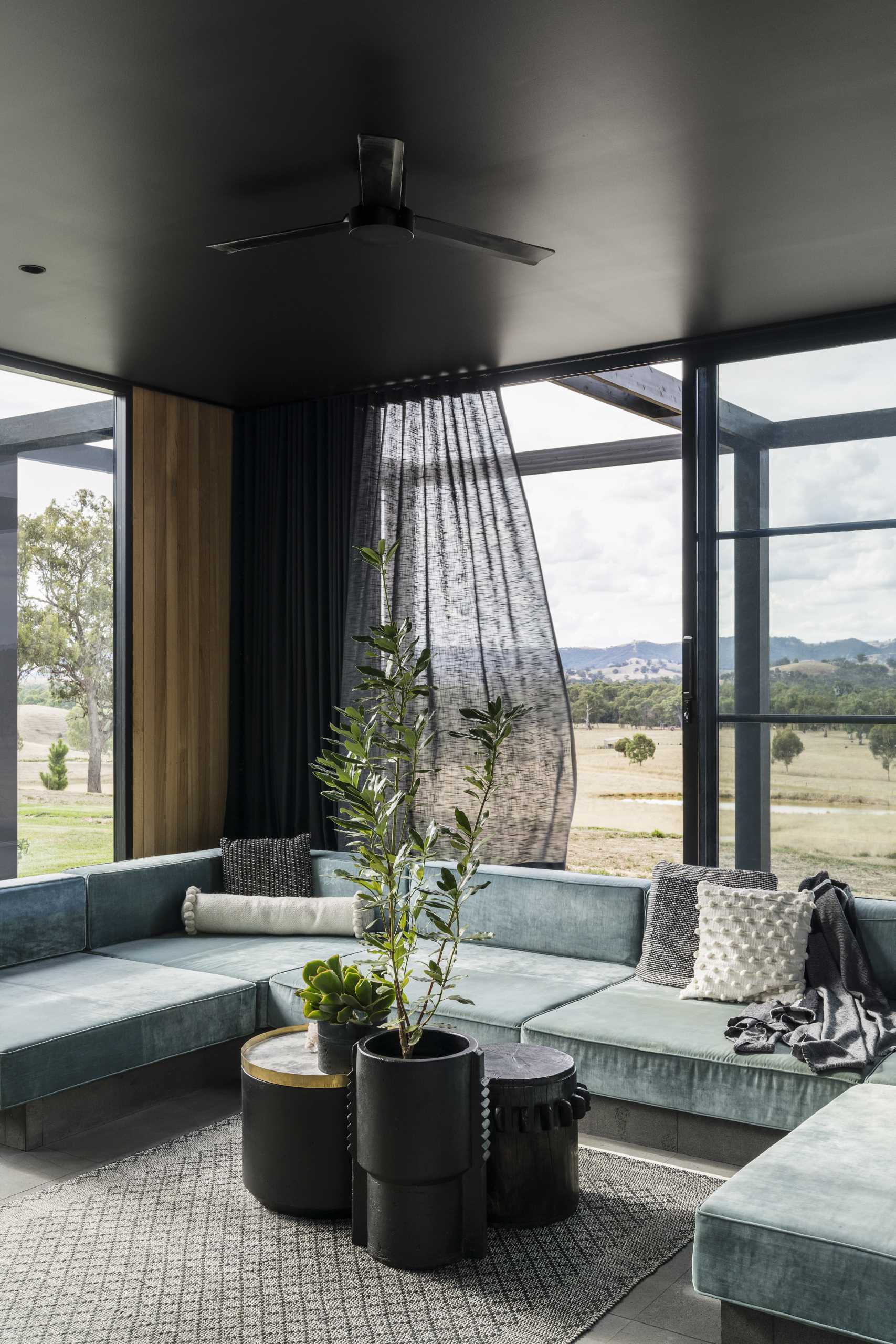 The kitchen is located on the other side of the dining room and features minimalist back cabinetry and a large island. At the end of the island, there's a window that perfectly frames the view of a small garden.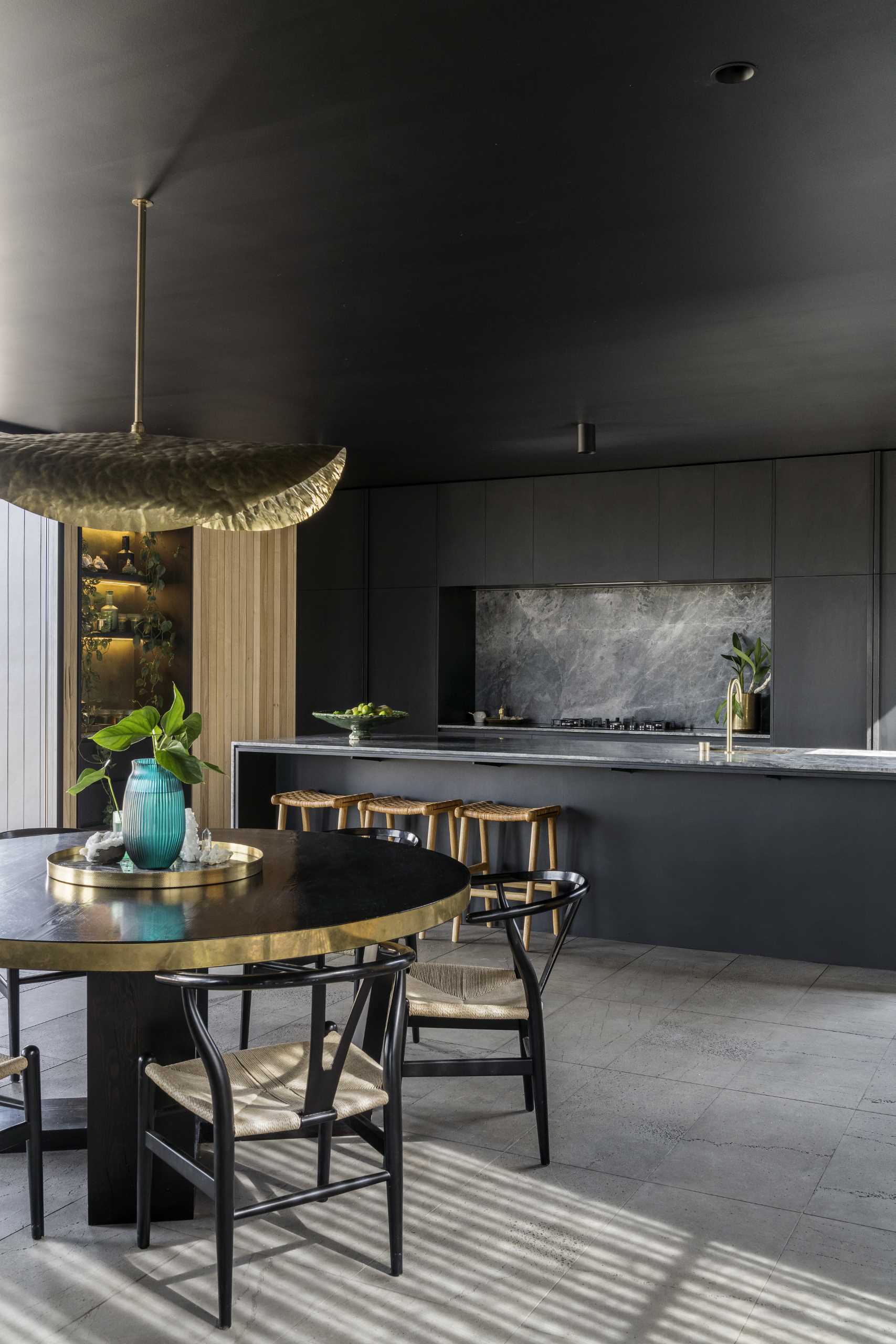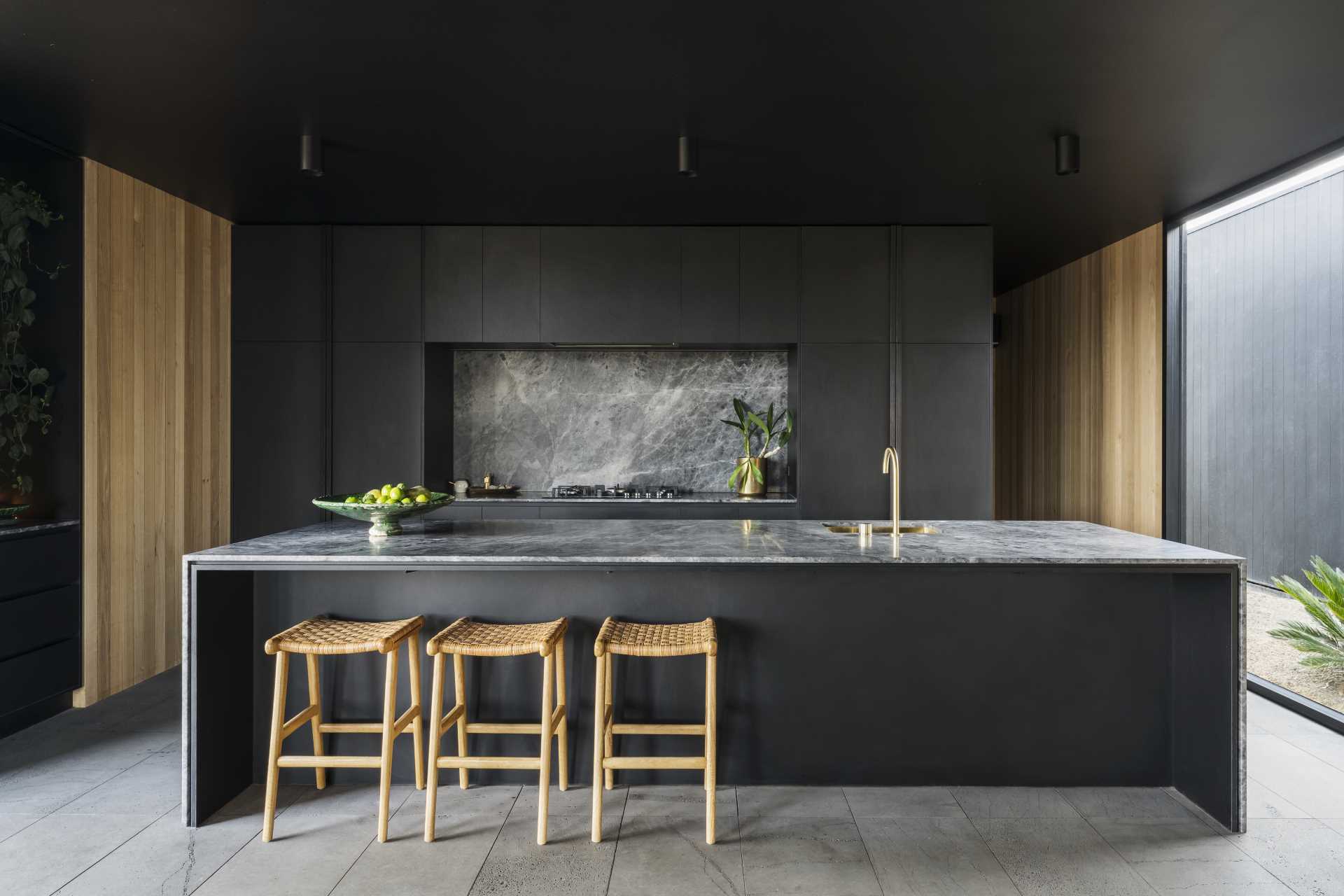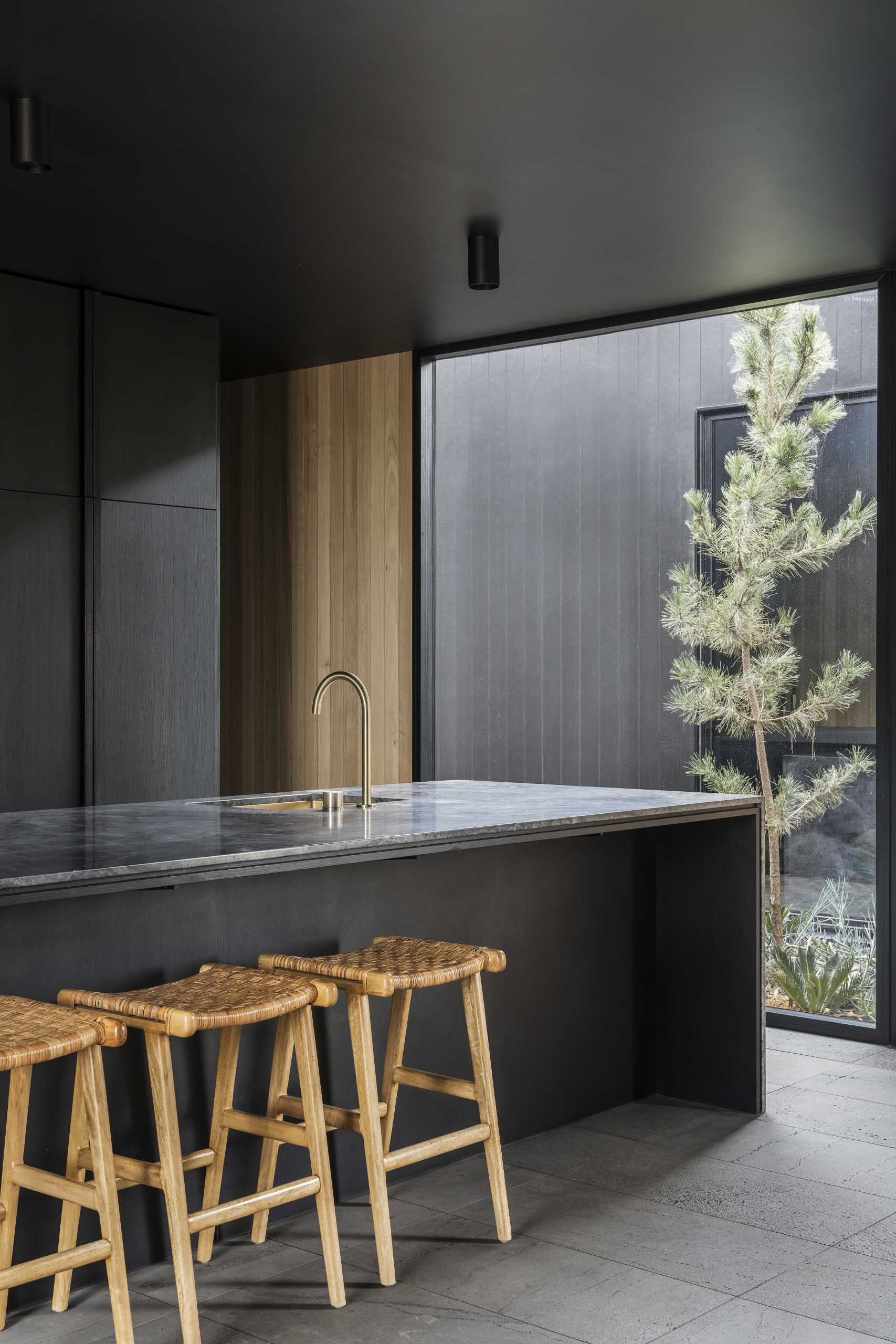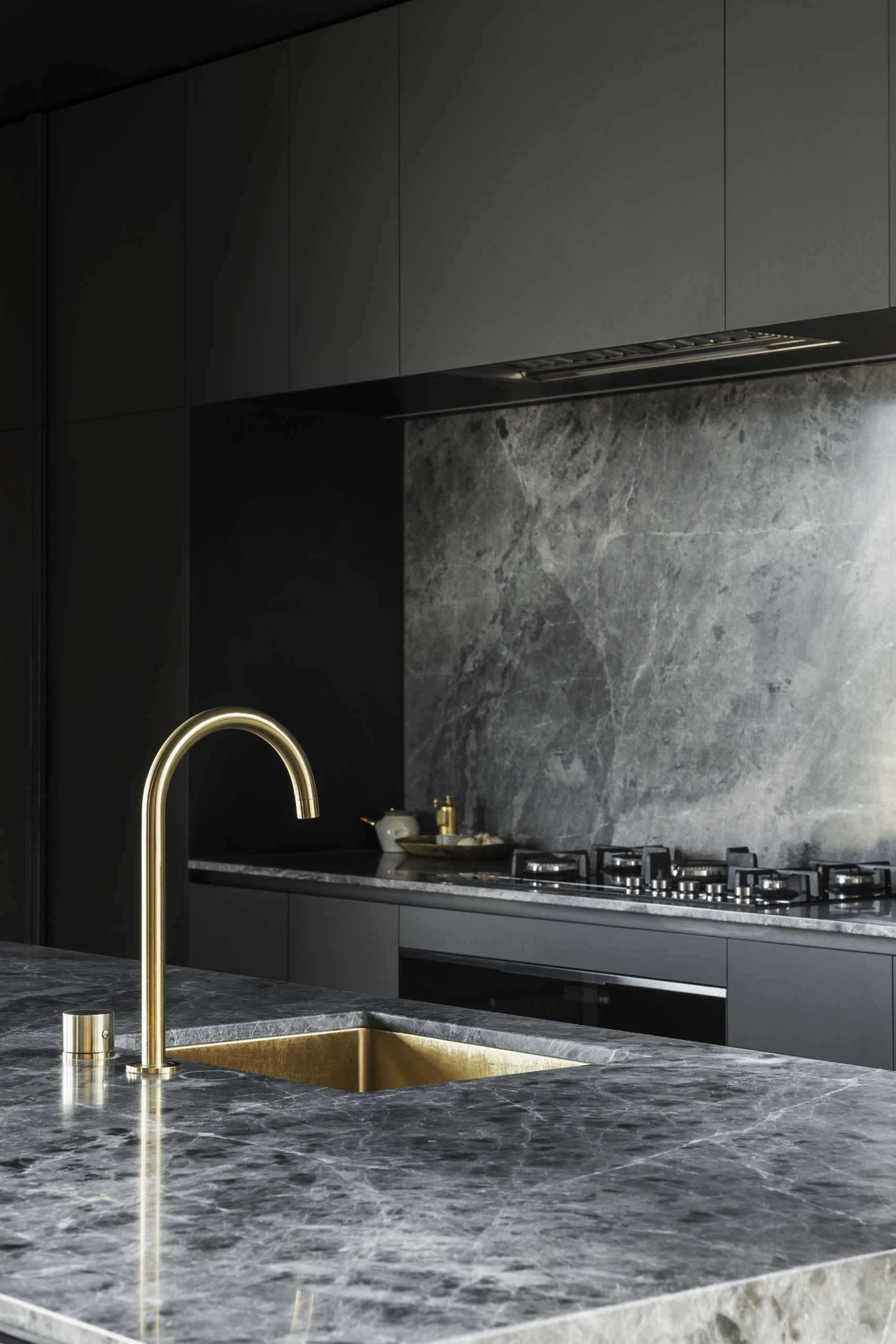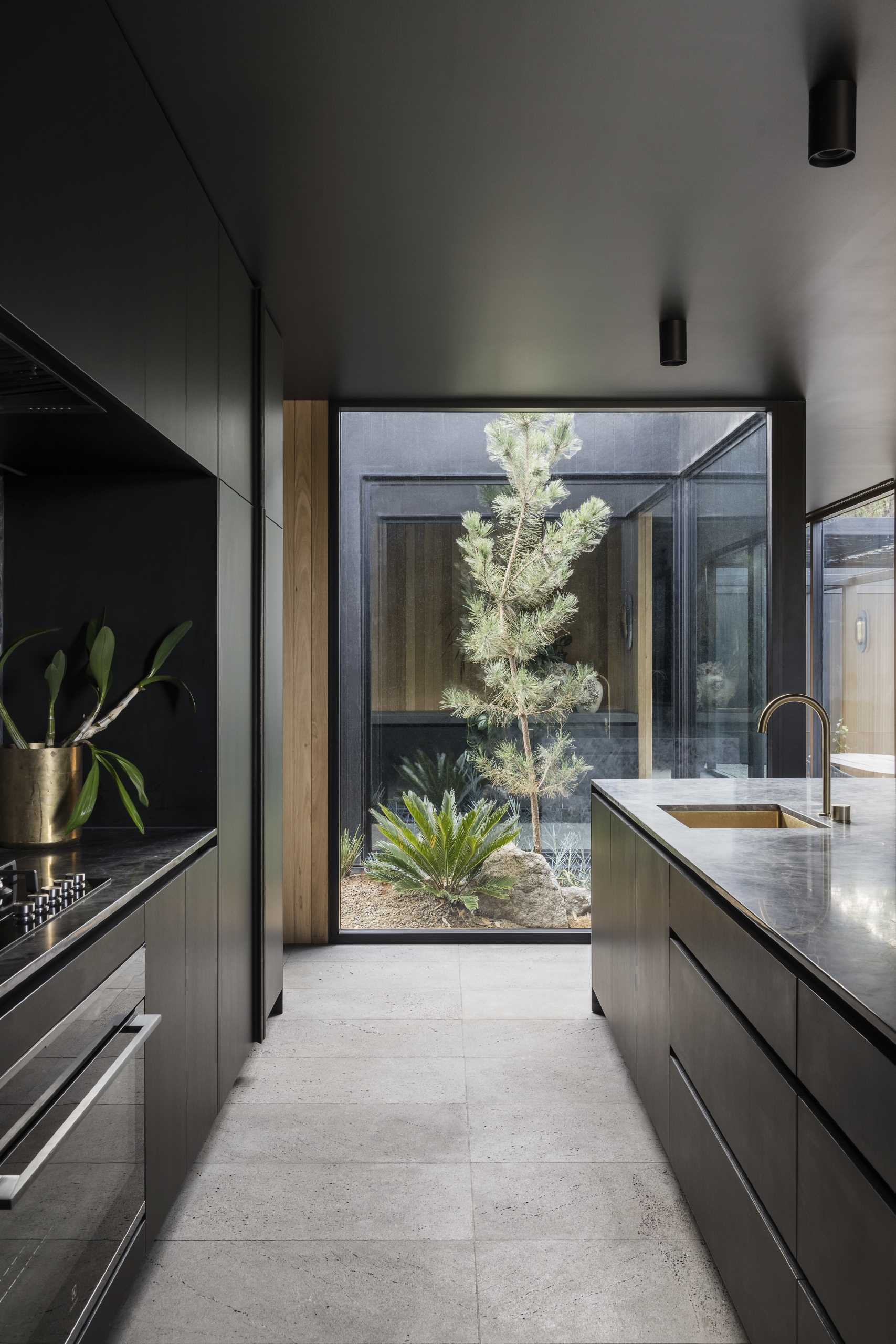 A long hallway connects the social areas of the home with the more private areas, like bedrooms and bathrooms.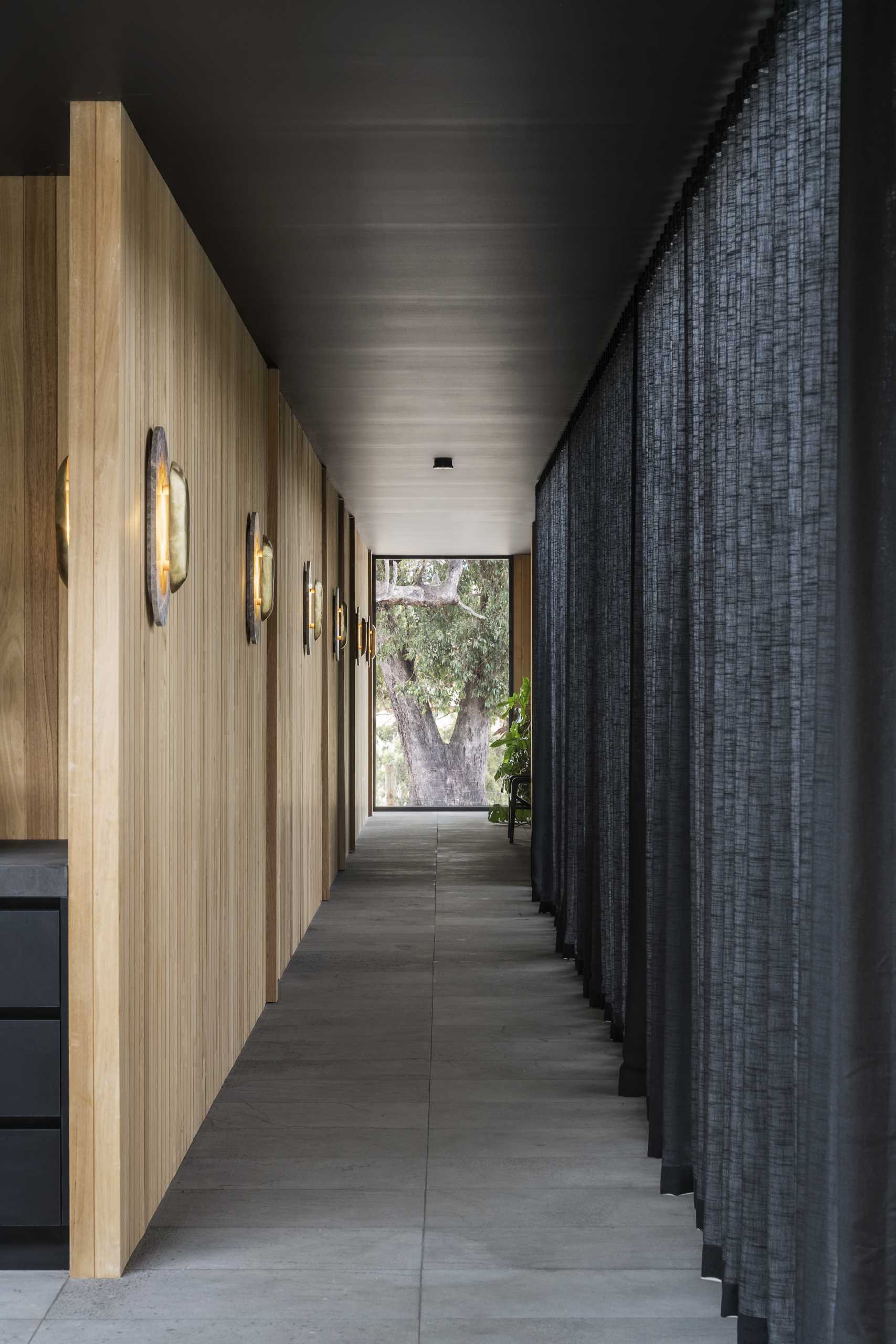 In the bedrooms, the tile flooring transitions into the carpet for a softer feeling underfoot. The vertical wood wall shown in the hallway is also featured in one of the bedrooms, adding a sense of warmth to the space.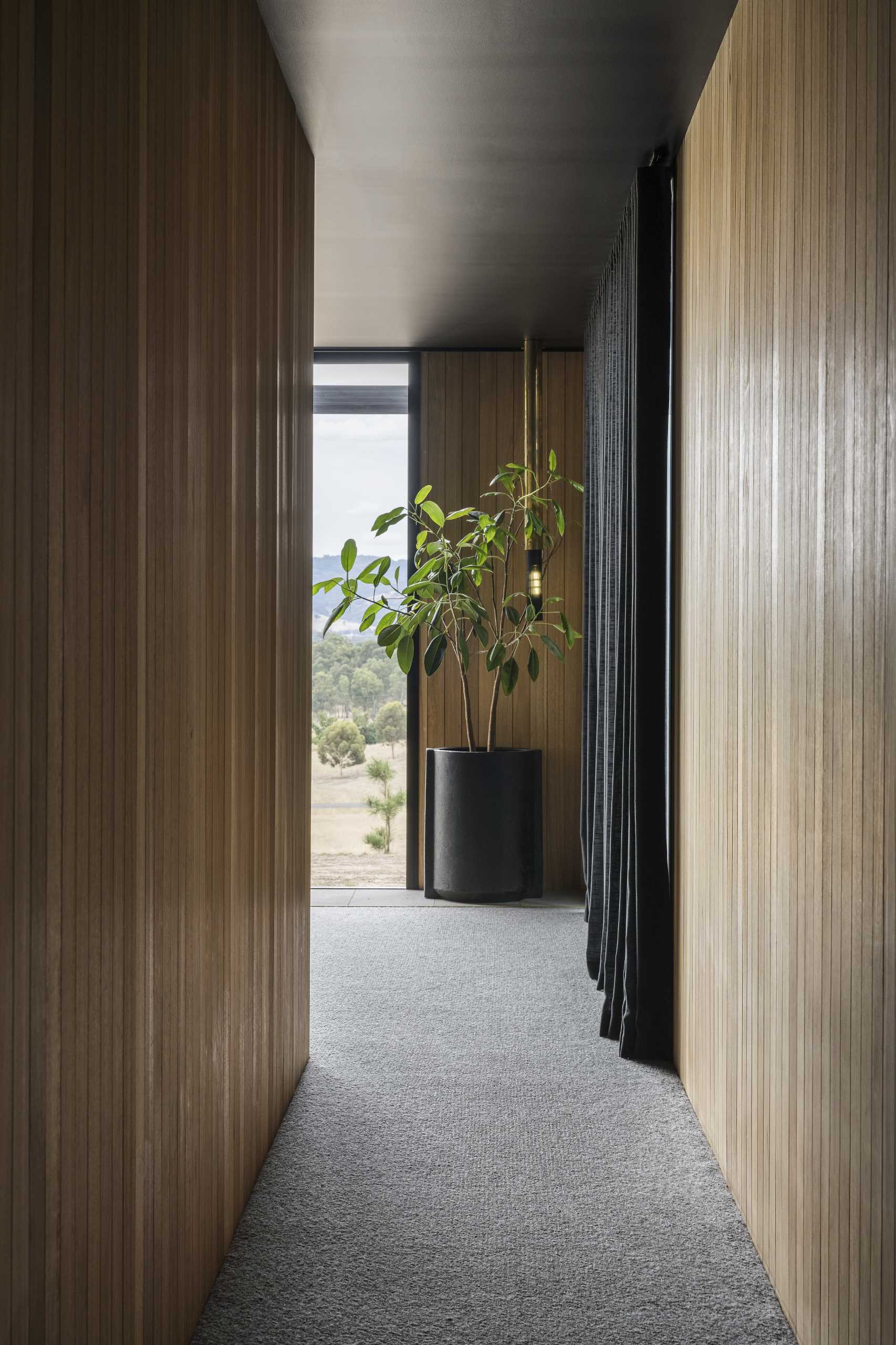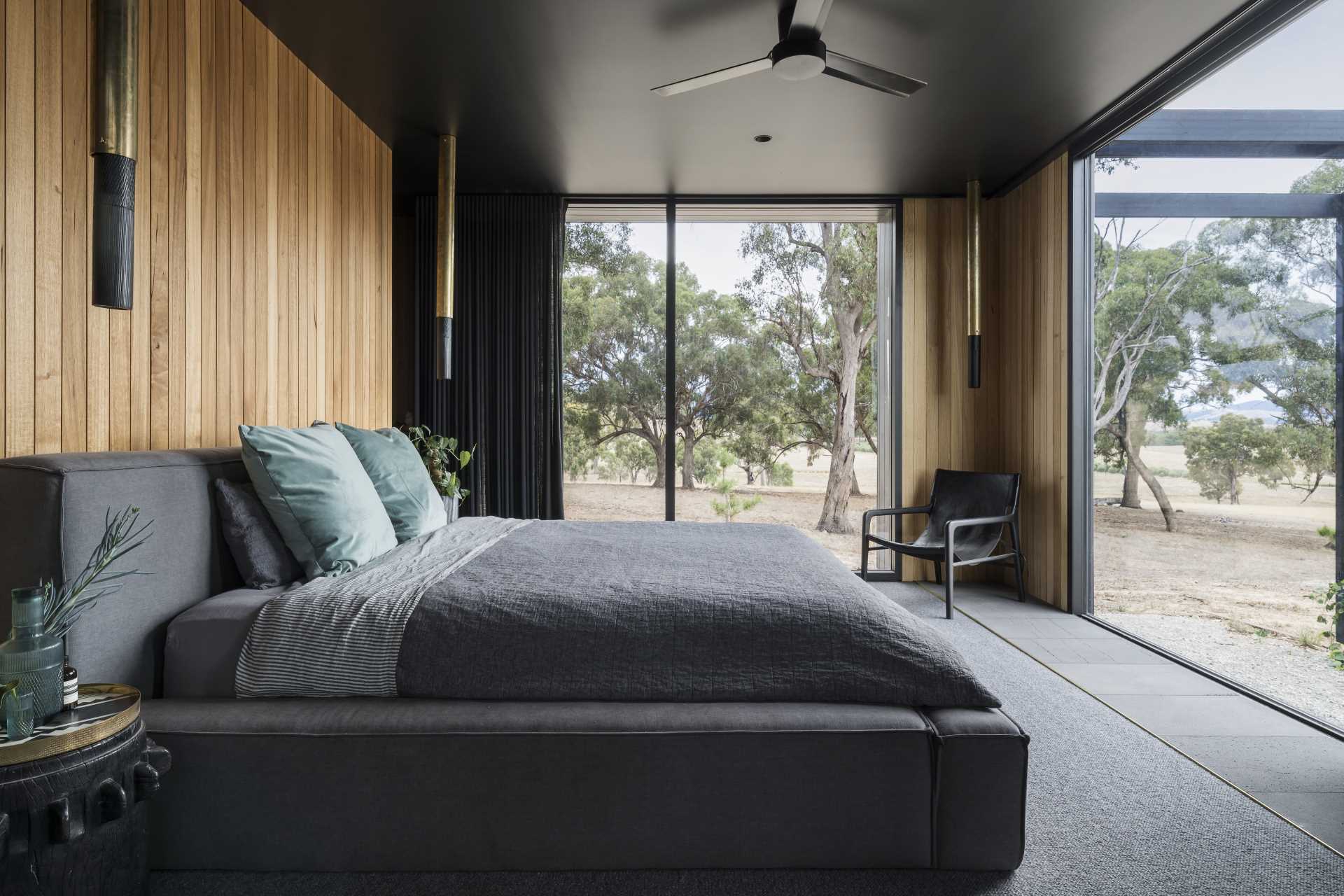 In the bathrooms throughout the house, floating black vanities complement the black ceiling, while skylights add natural lighting to the spaces.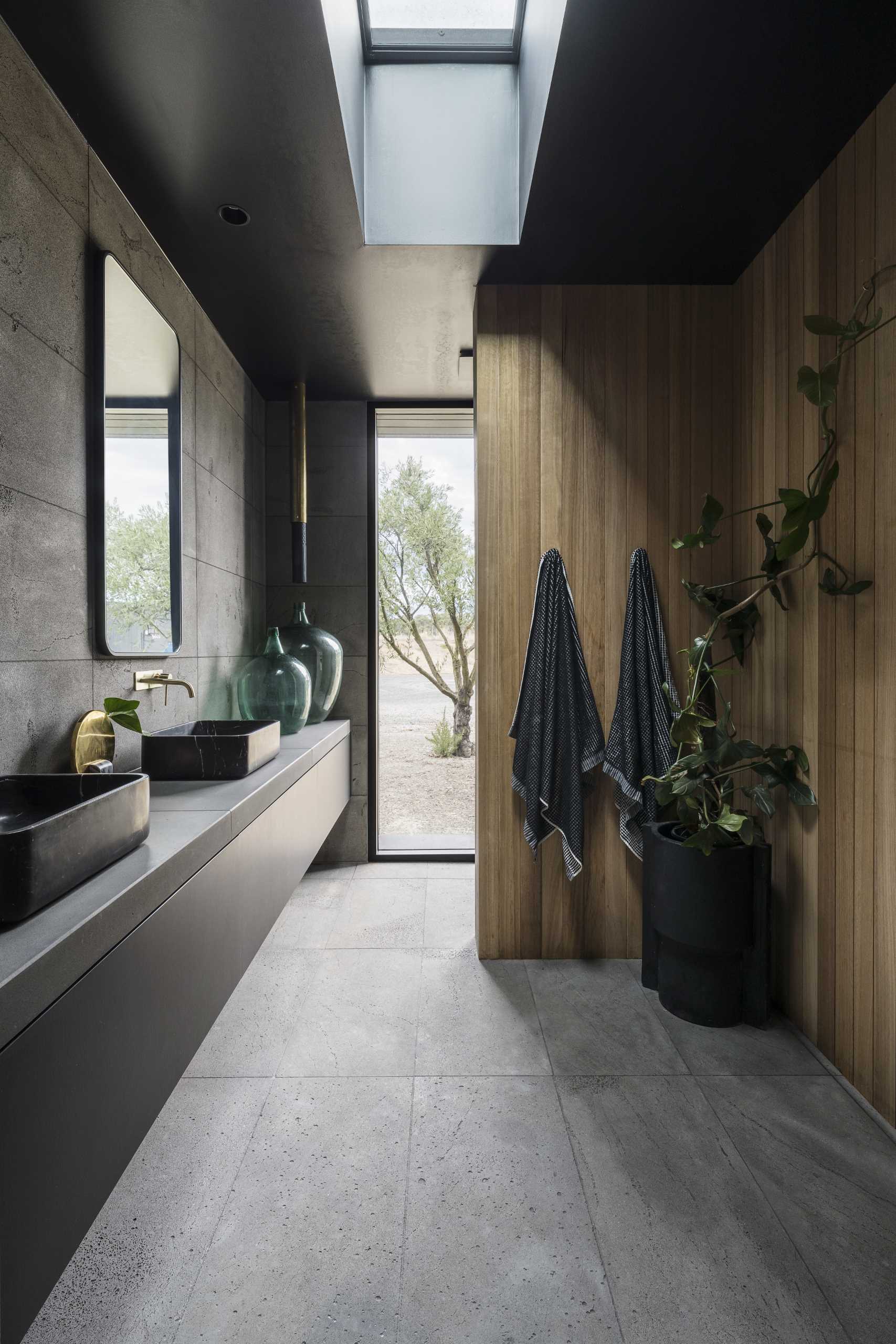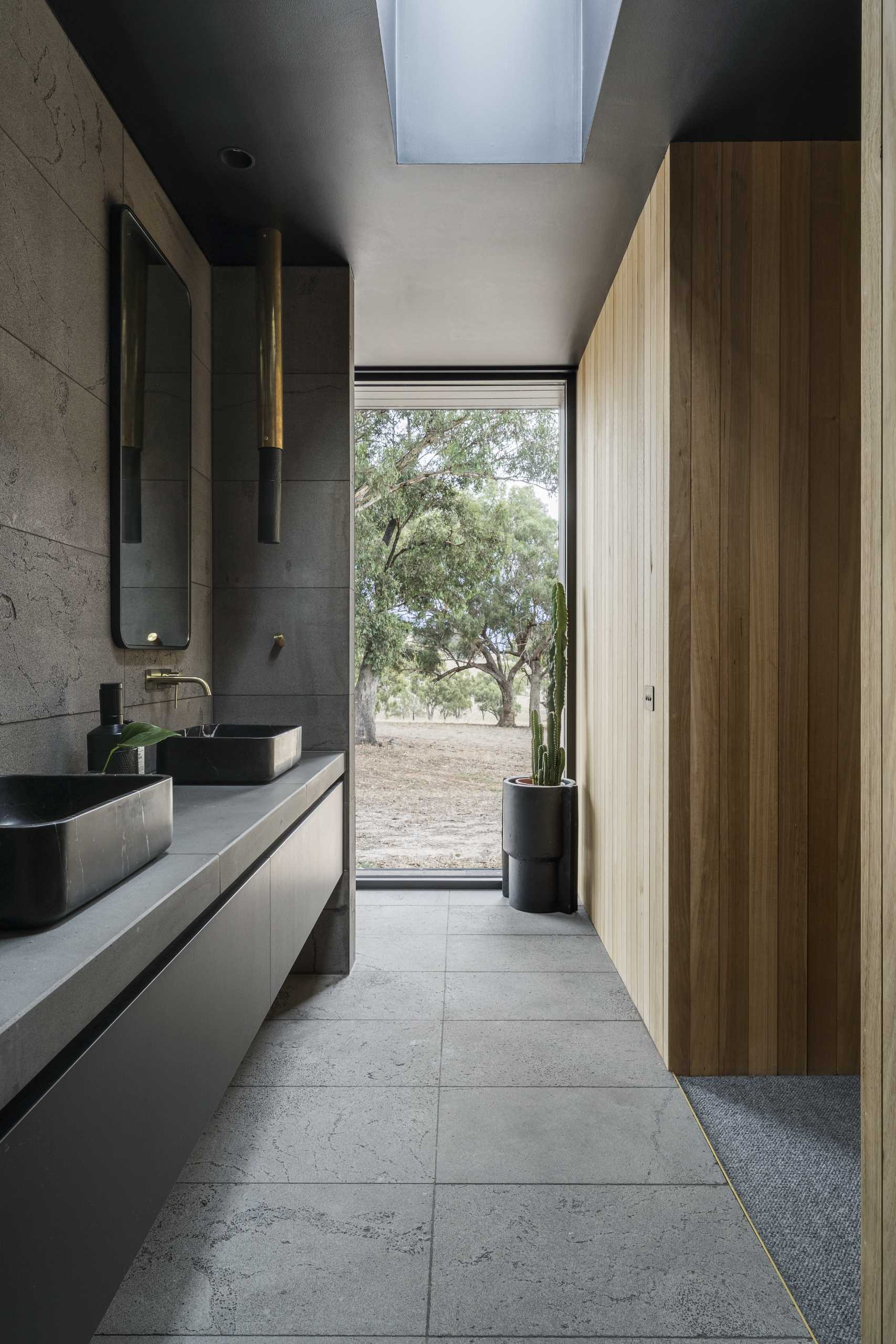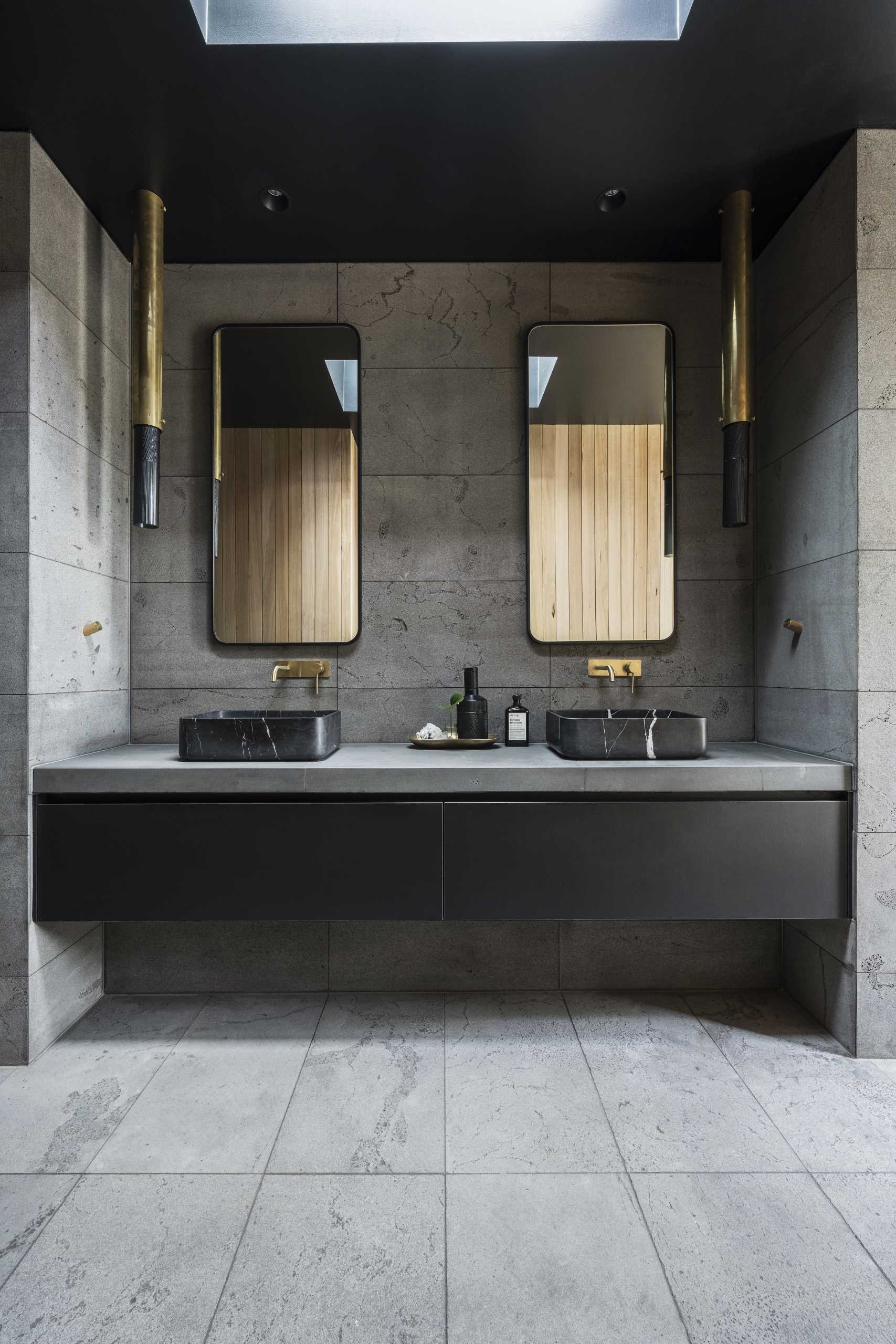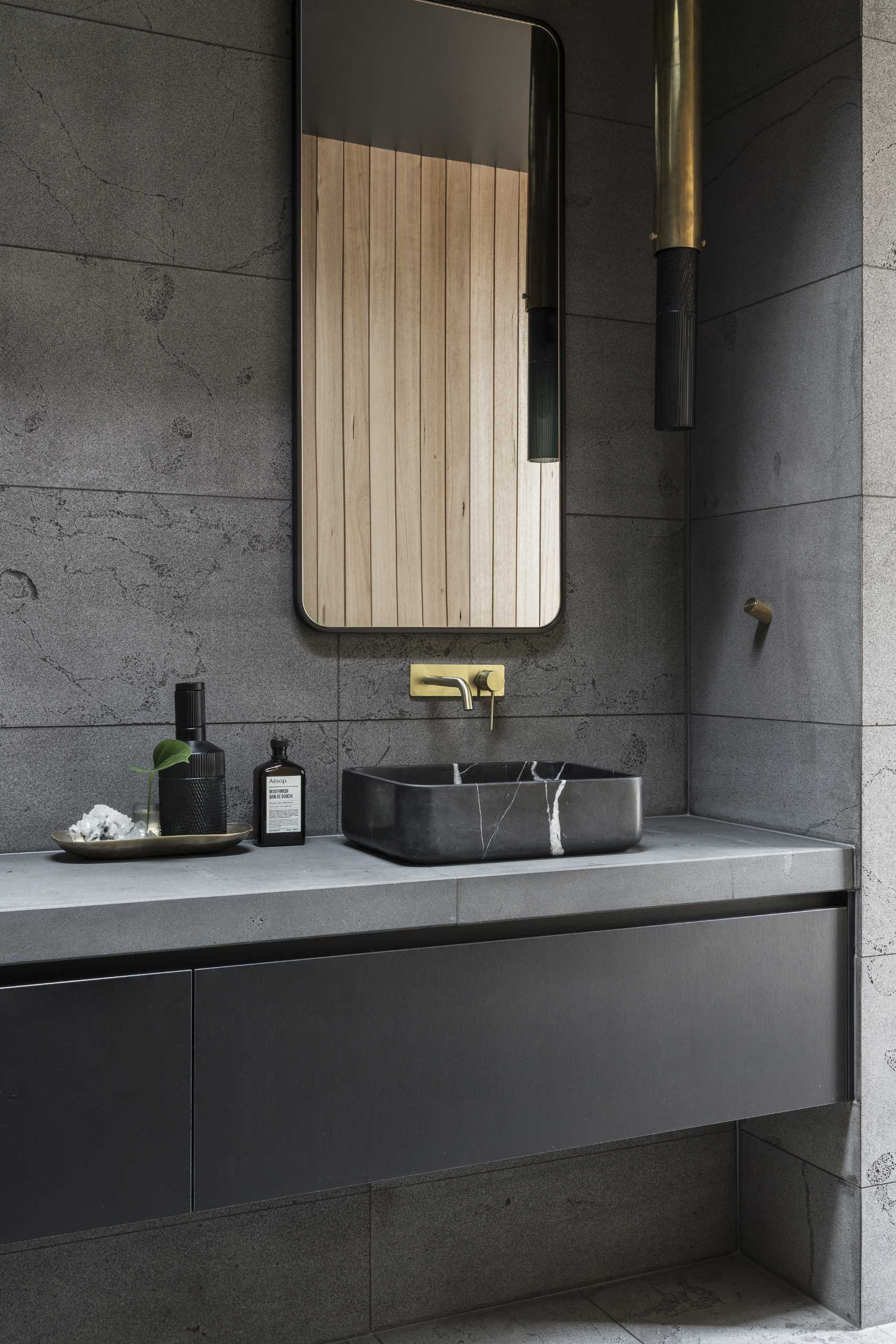 Photography by Lyons Photography | Architecture firm: Dion Keech Architects | Builder: Hateley Construct
Source: Contemporist