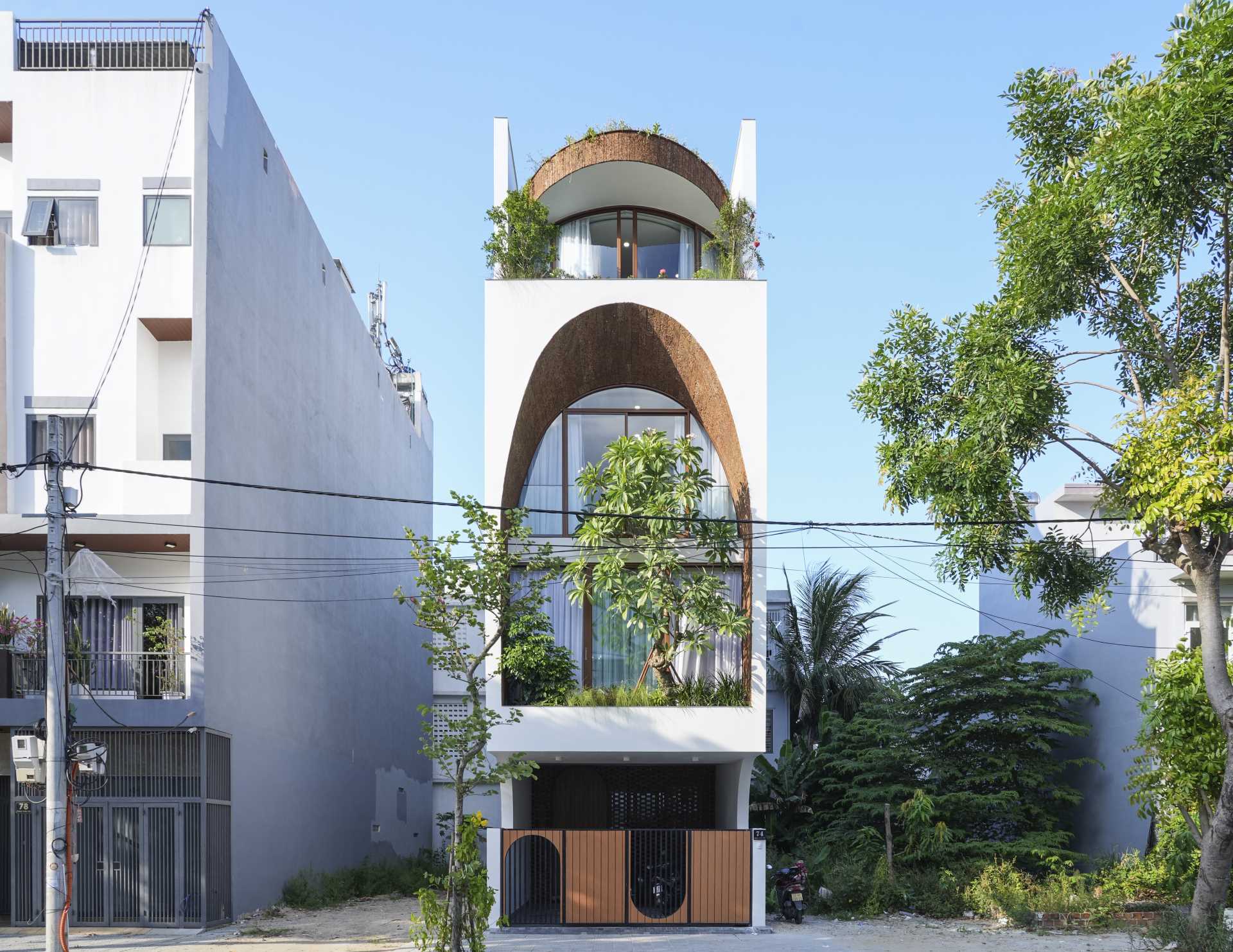 85 Design has sent us photos of their recently finished project, a modern home in Vietnam, that's located on a small piece of land and includes a large arched opening on its facade.
Due to the small land size (5m x 20m), and the need to design a home for a family, the house was created with 5 levels, and takes into account the two biggest problems, a lack of light and ventilation.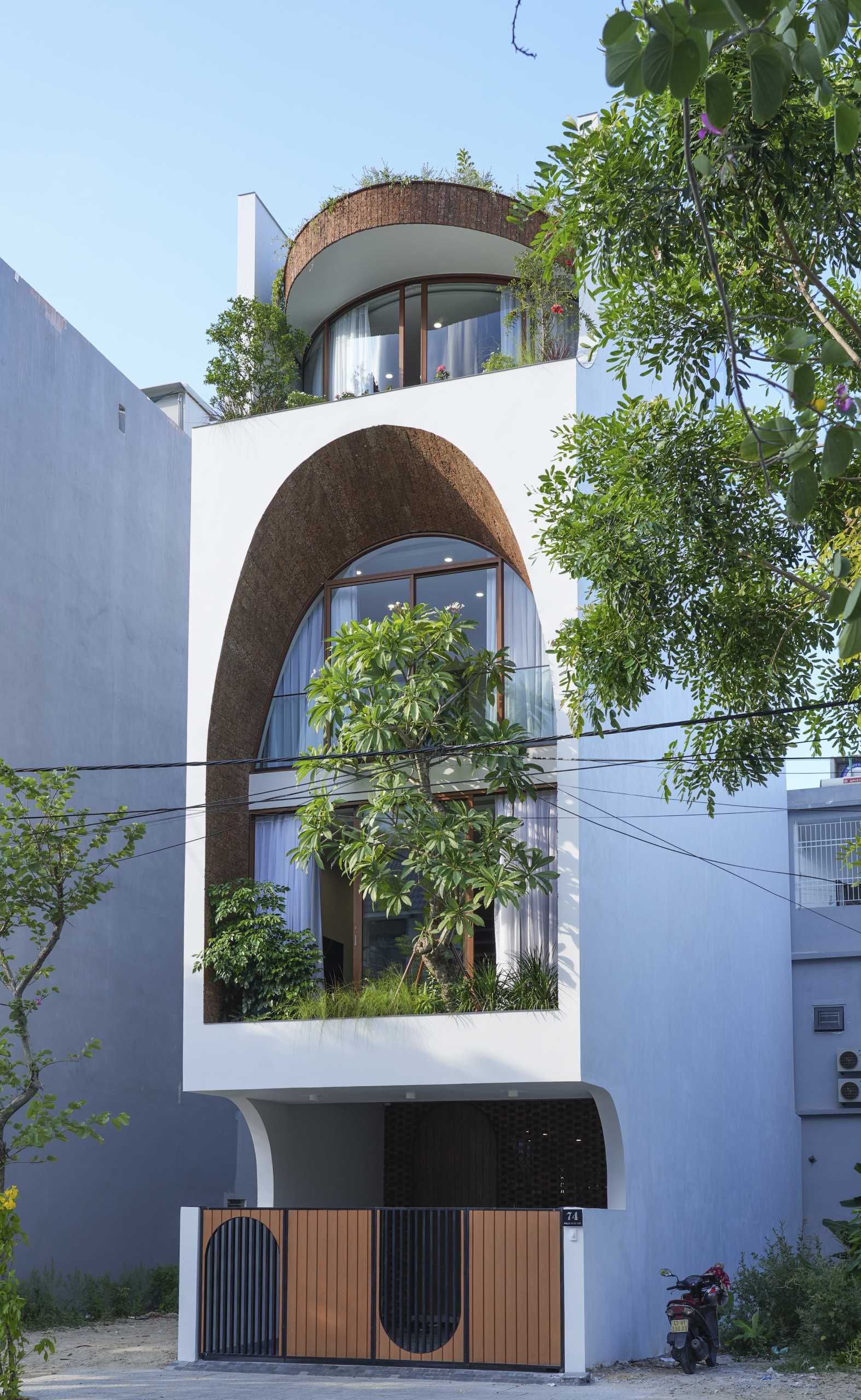 To solve the problem of light entering the home's interior, a large arched opening on the facade spans multiple levels.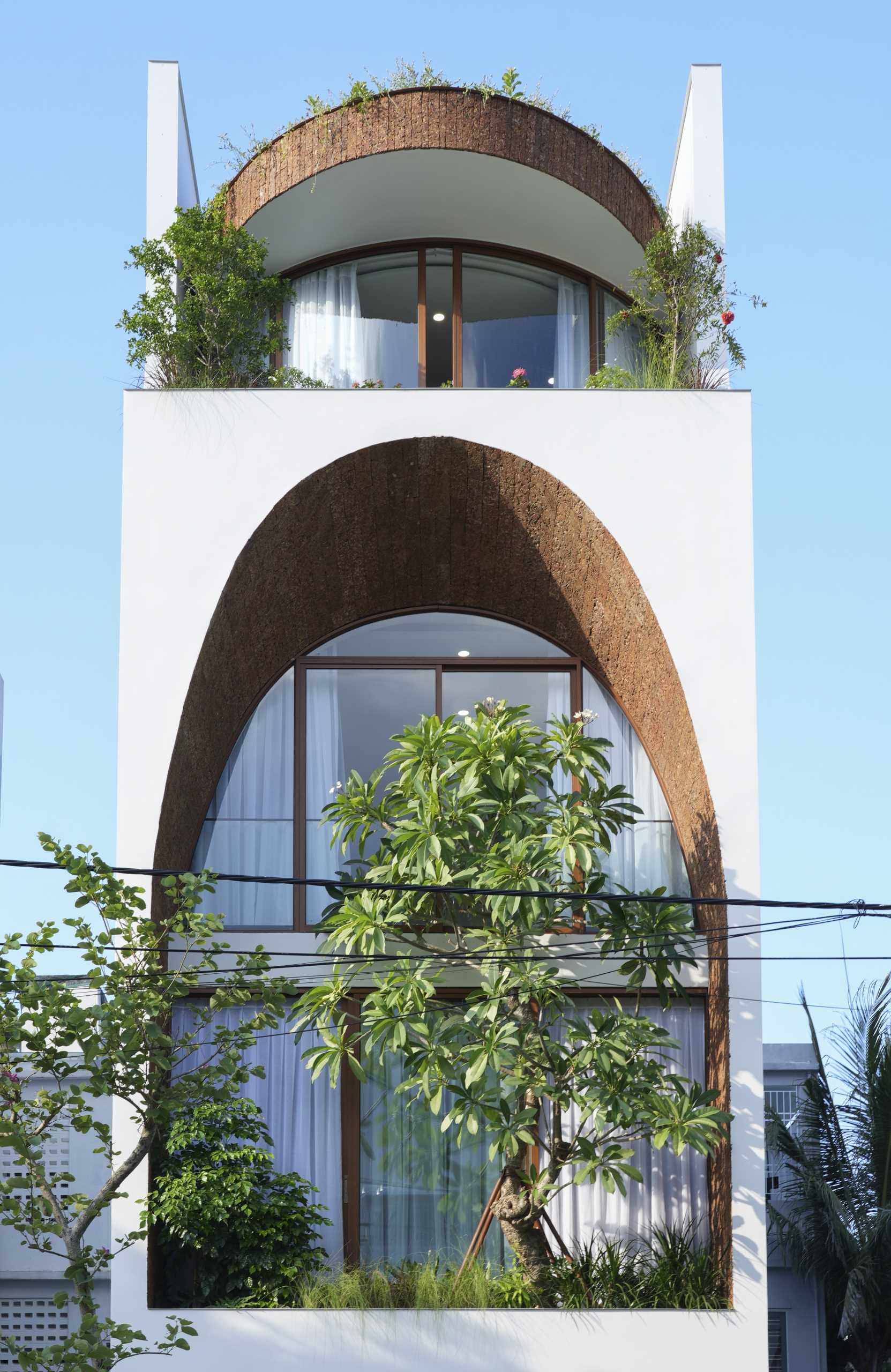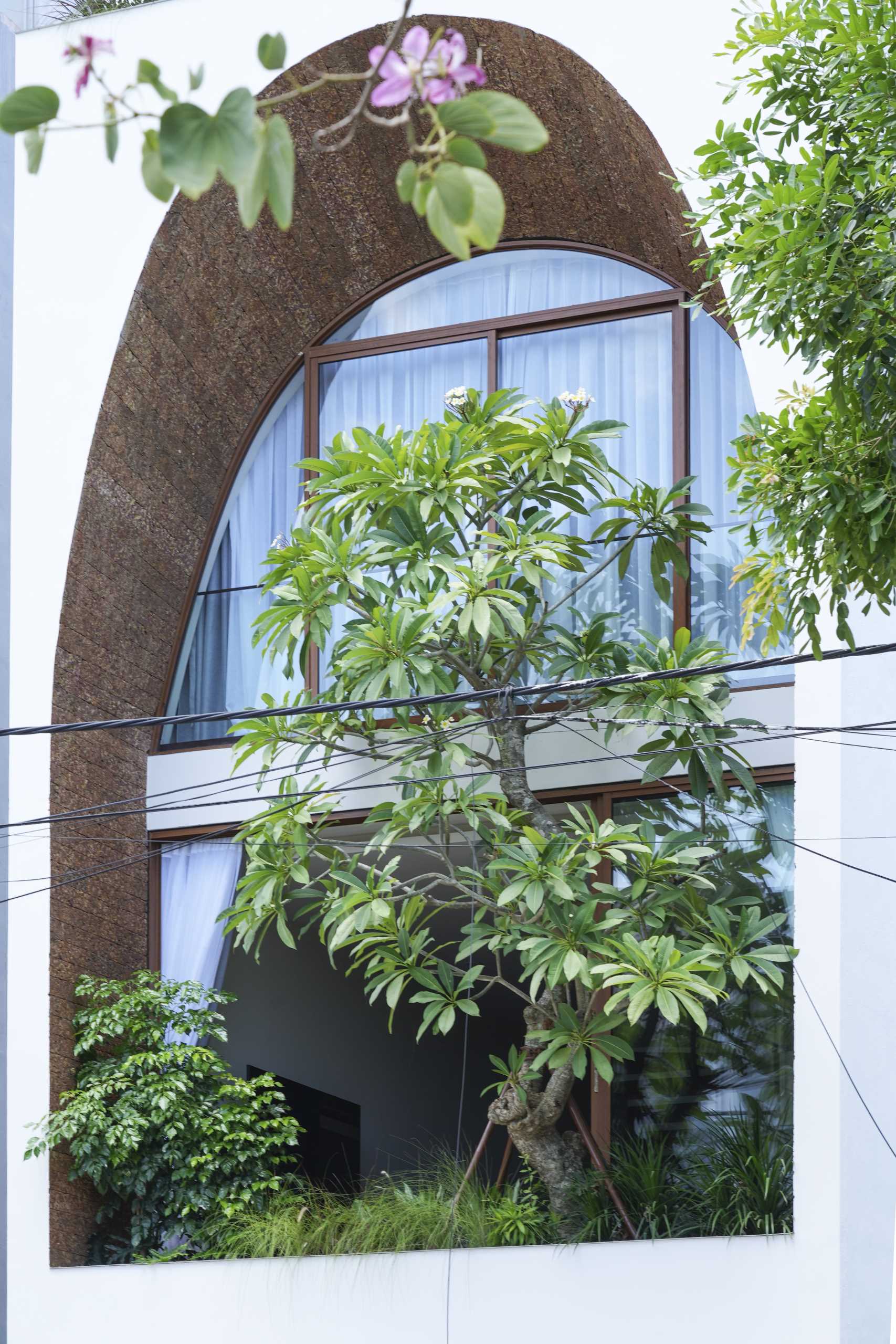 At night, the home looks like a lantern on the street.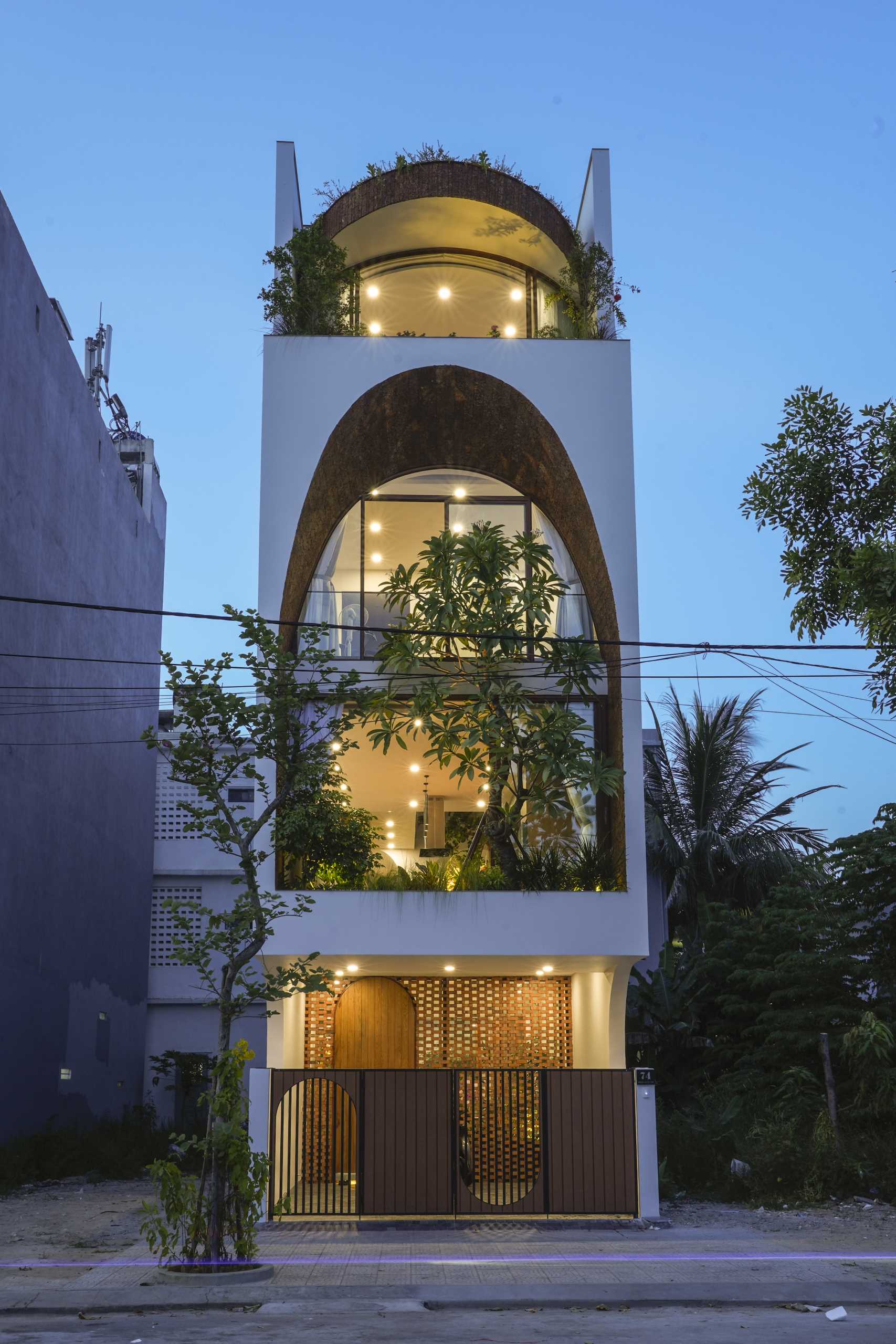 Passing through the front fence with arch accents and the carport, there's an arched wood door within a block wall. The entryway opens up to the ground floor, where there's a sitting area, built-in planters, and a laundry area.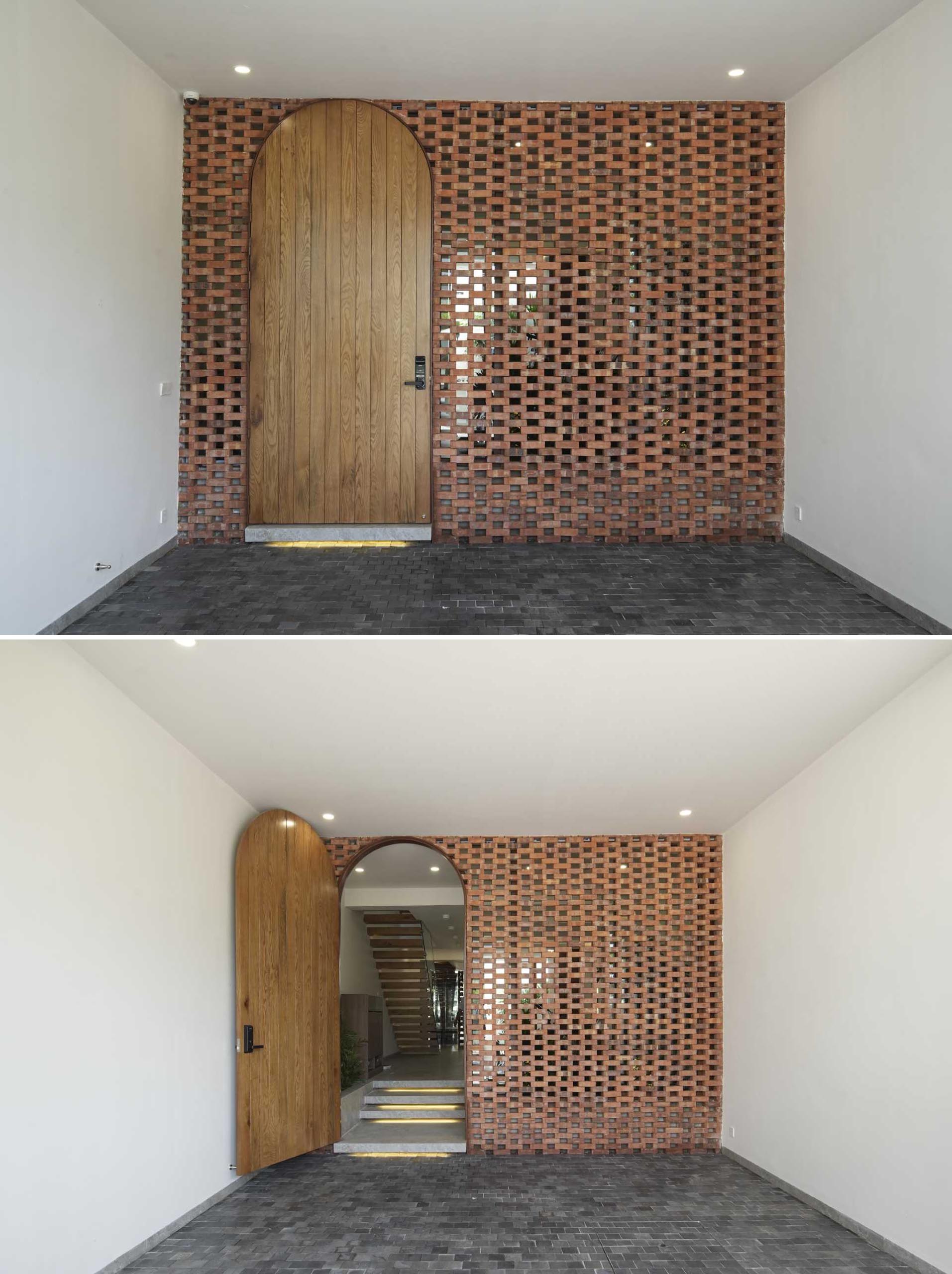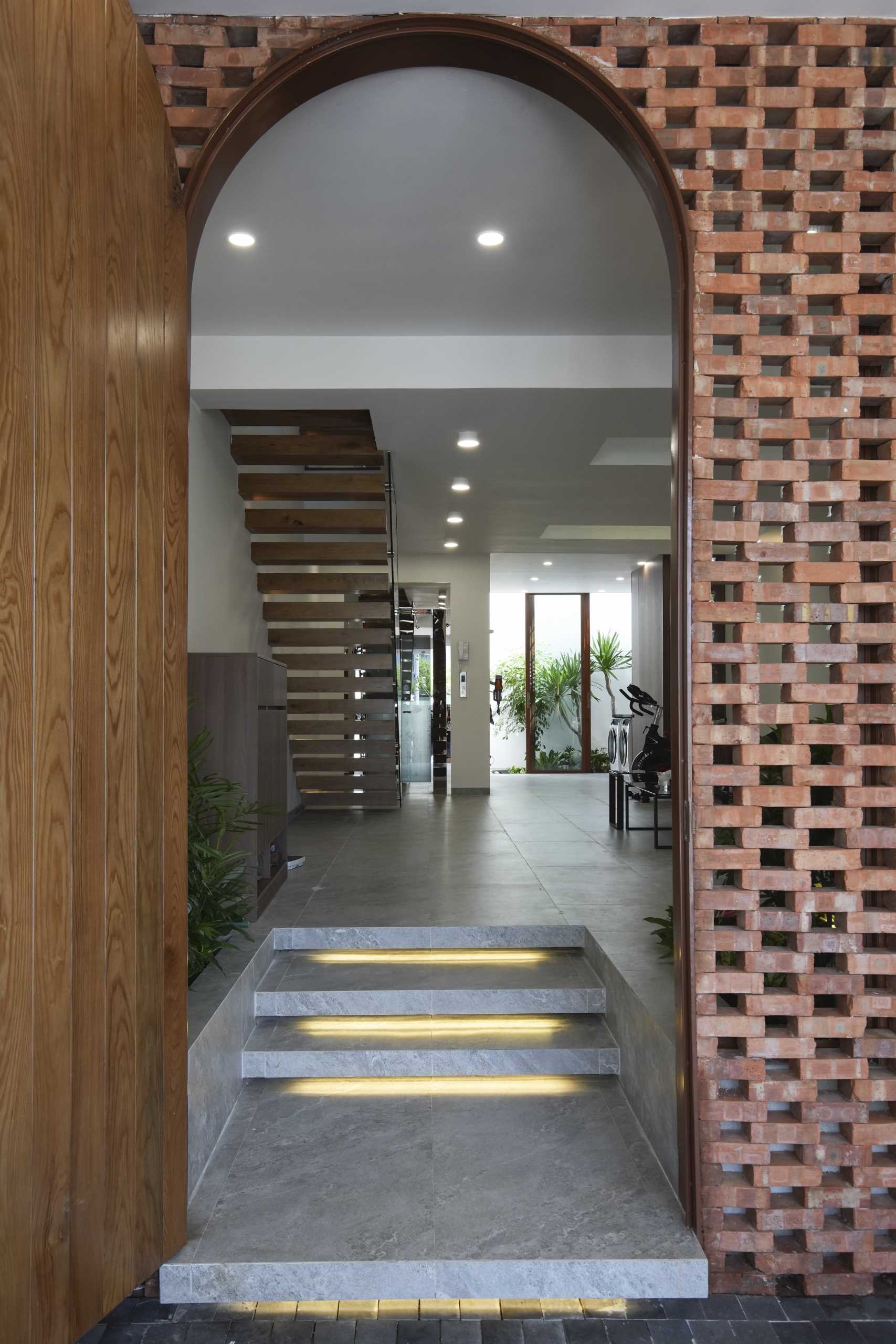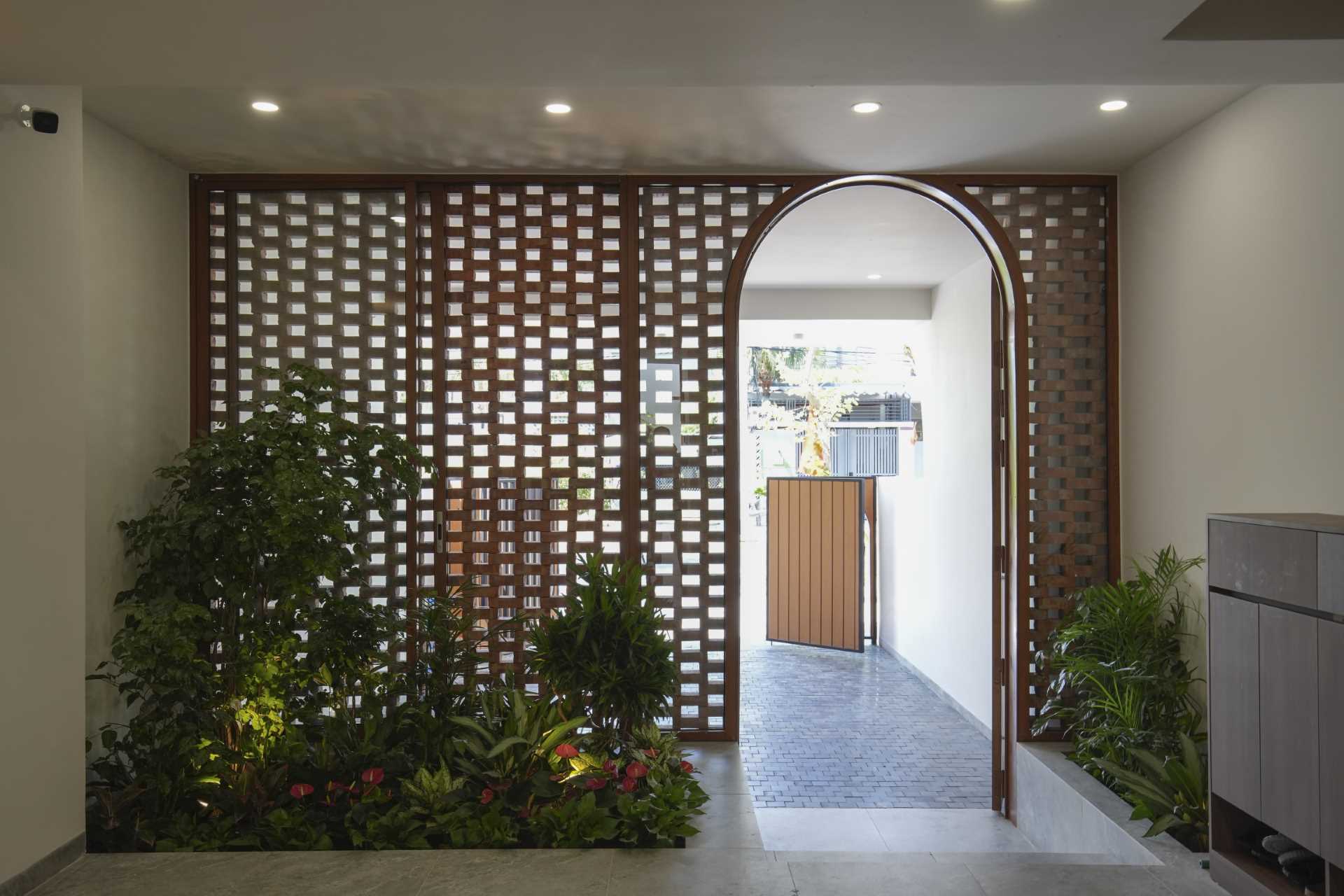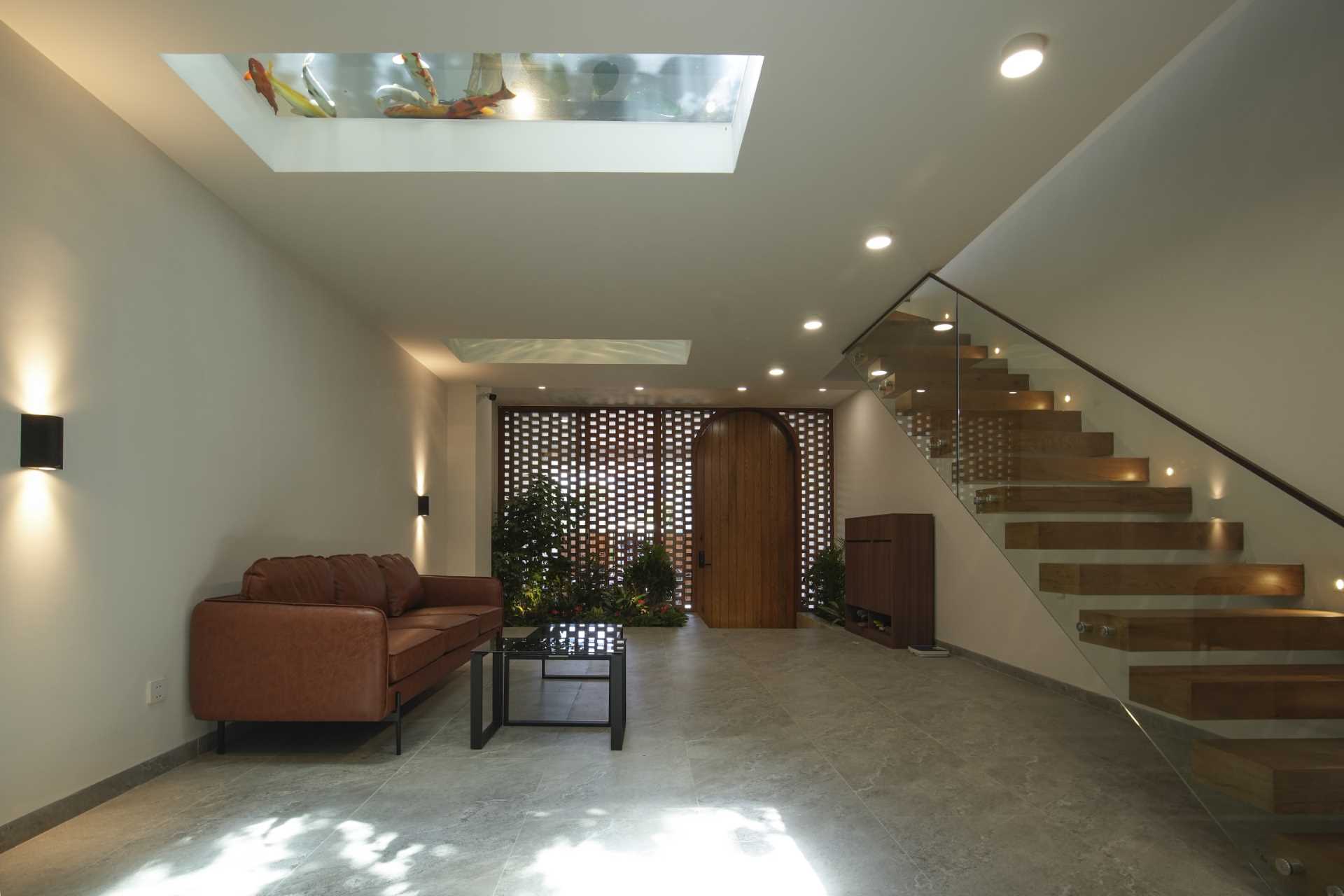 Connecting all of the levels of the home are wood stairs with glass railings and a series of bridges that overlook the atrium. The interior windows of the house looks out to the atrium, allowing the natural light to filter throughout.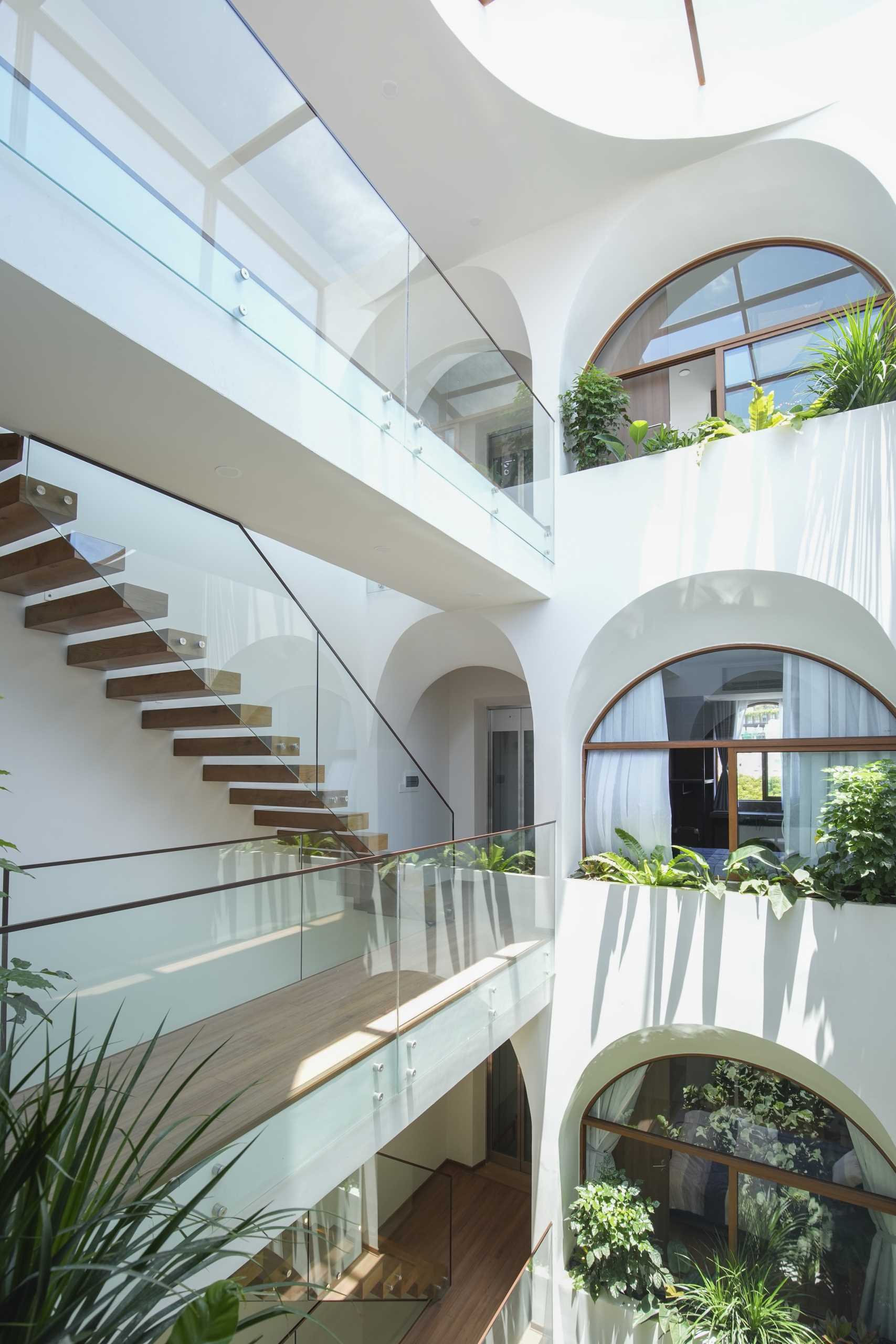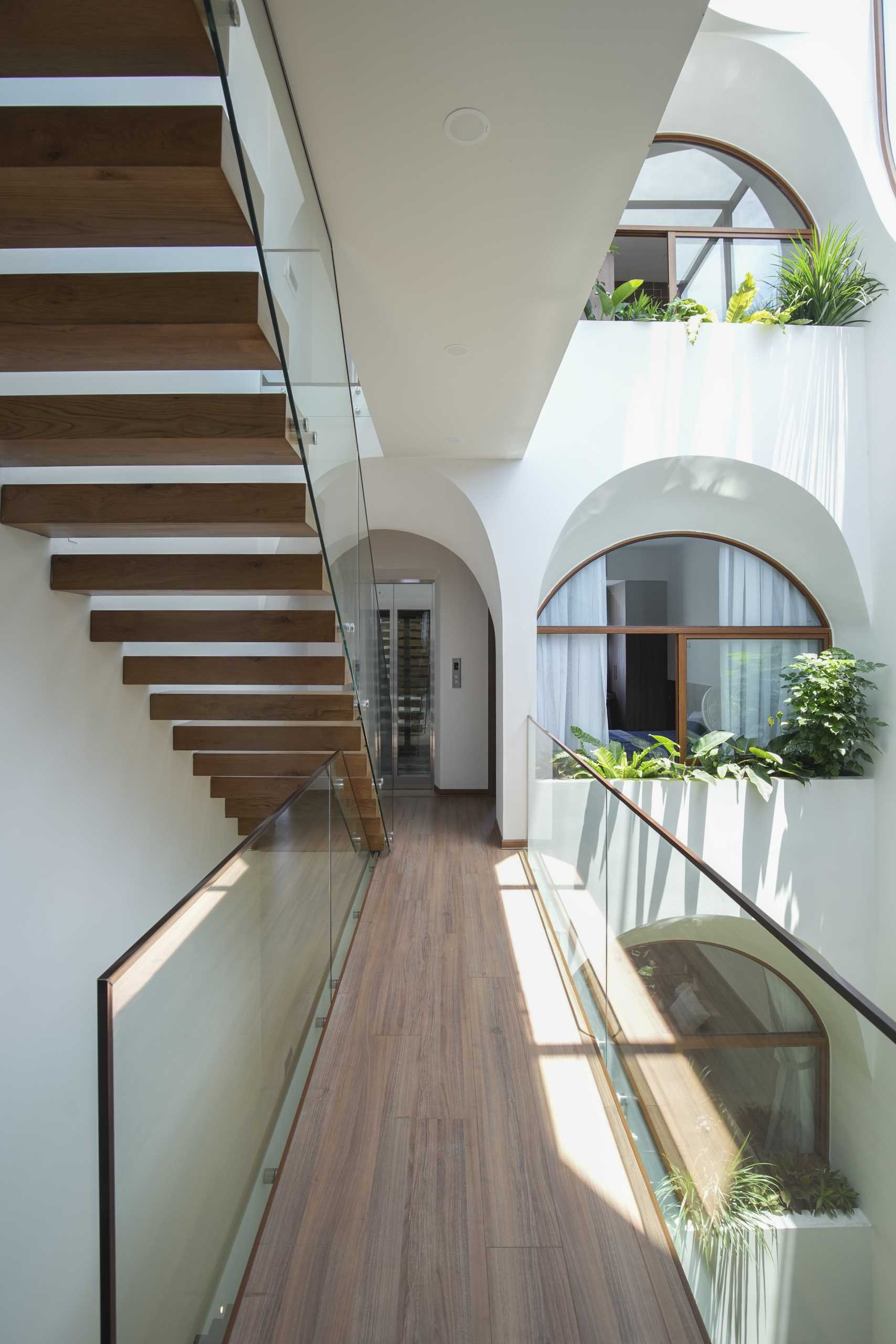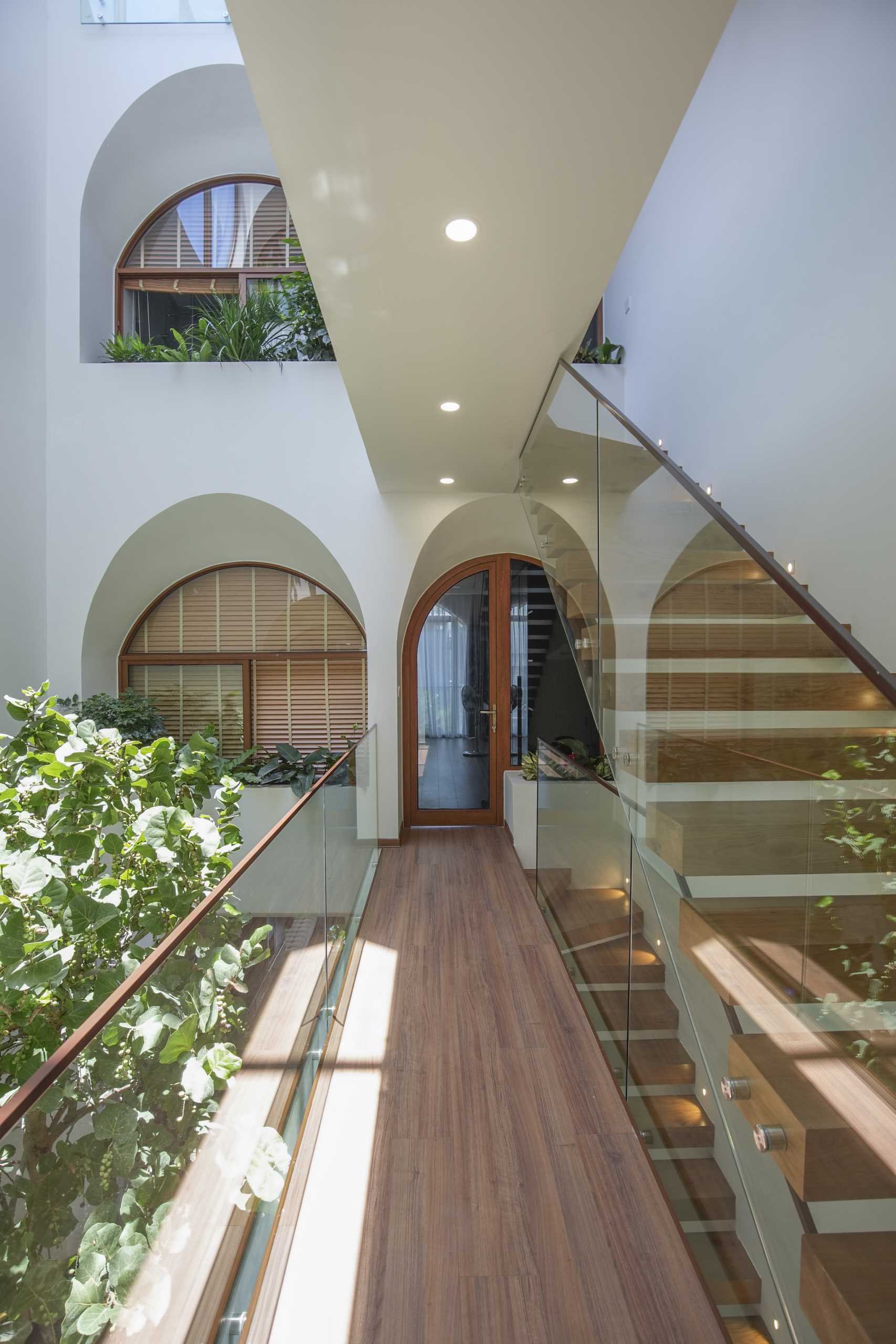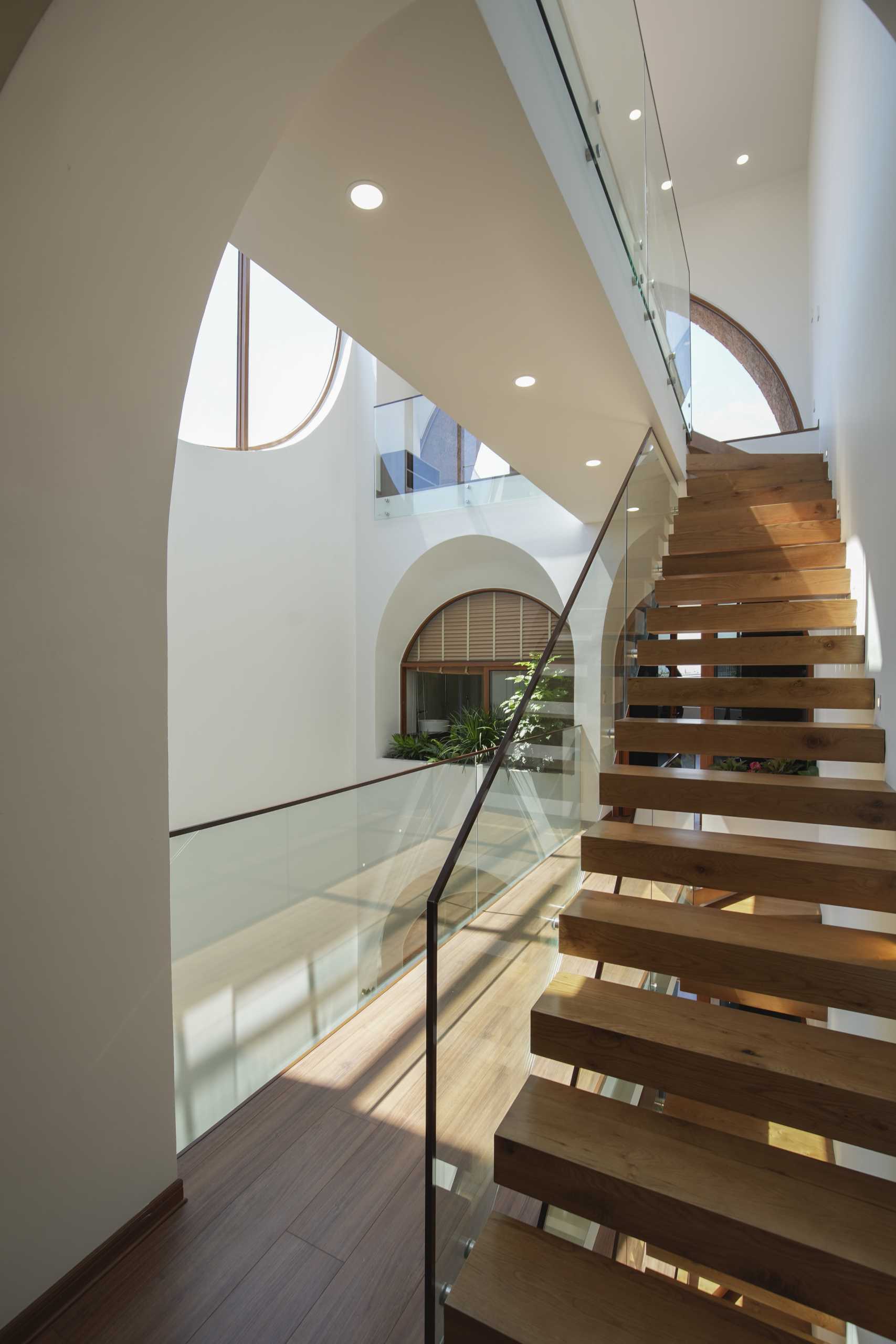 Each level of the house has built-in planters, while at the bottom, there's a koi pond with a tree.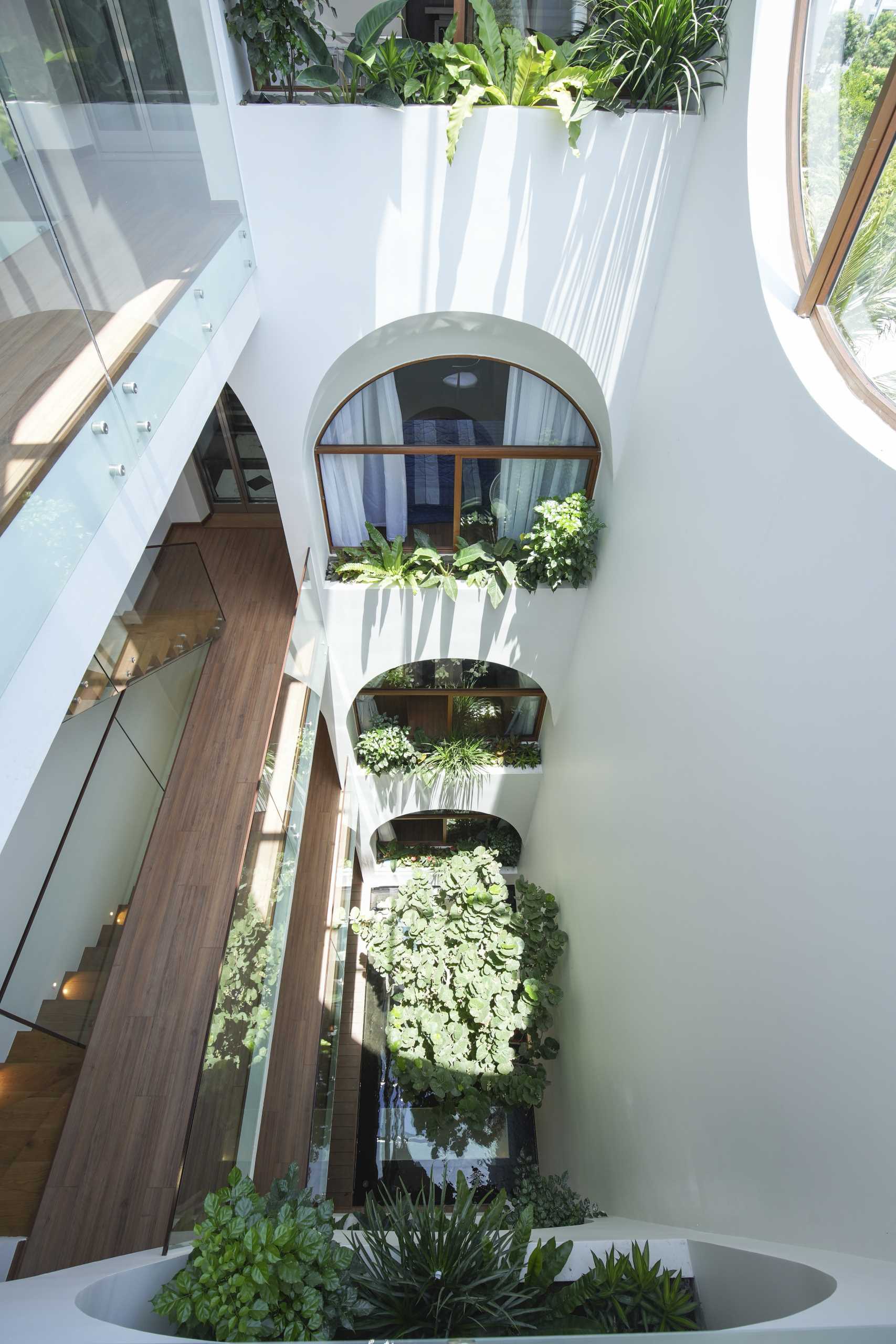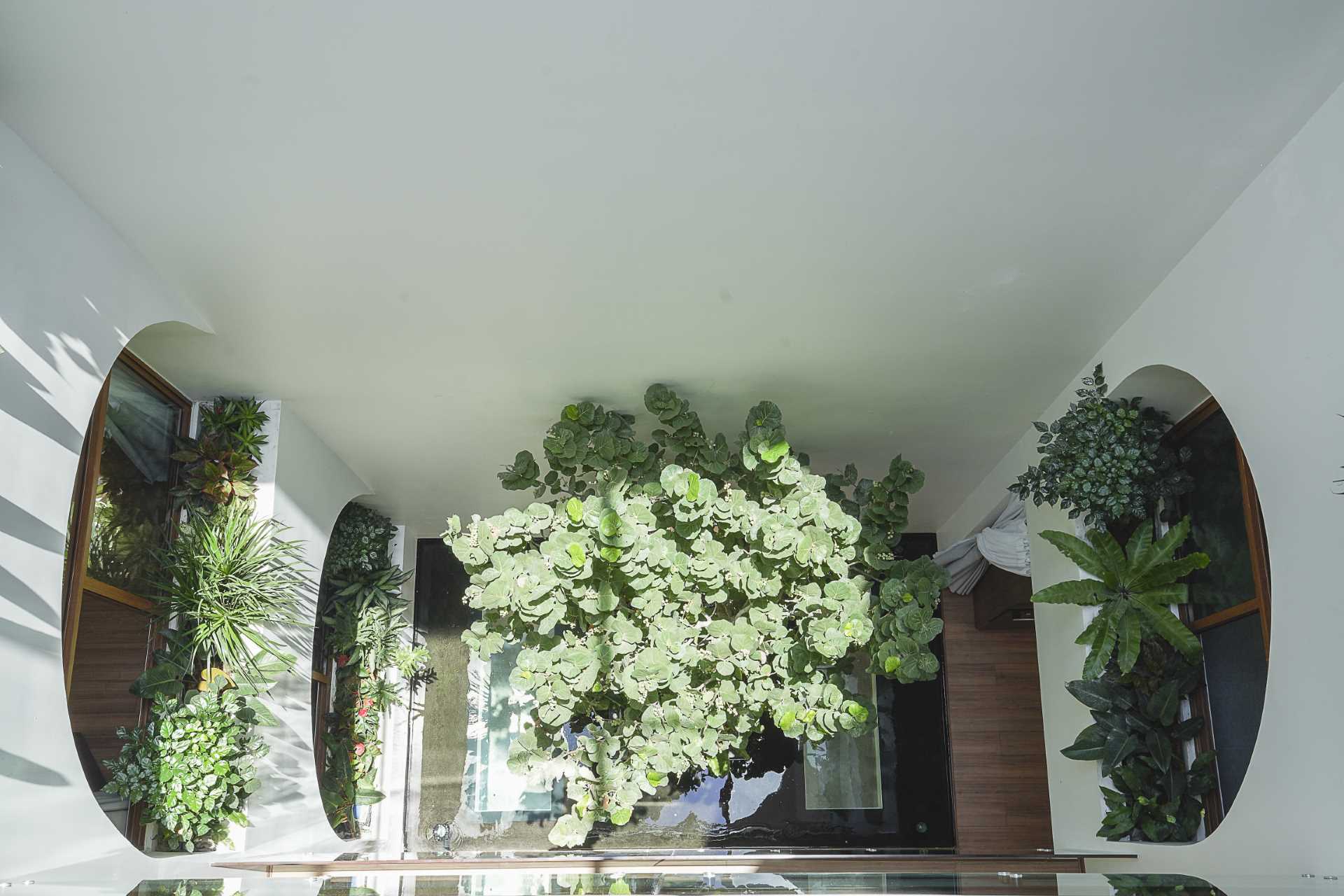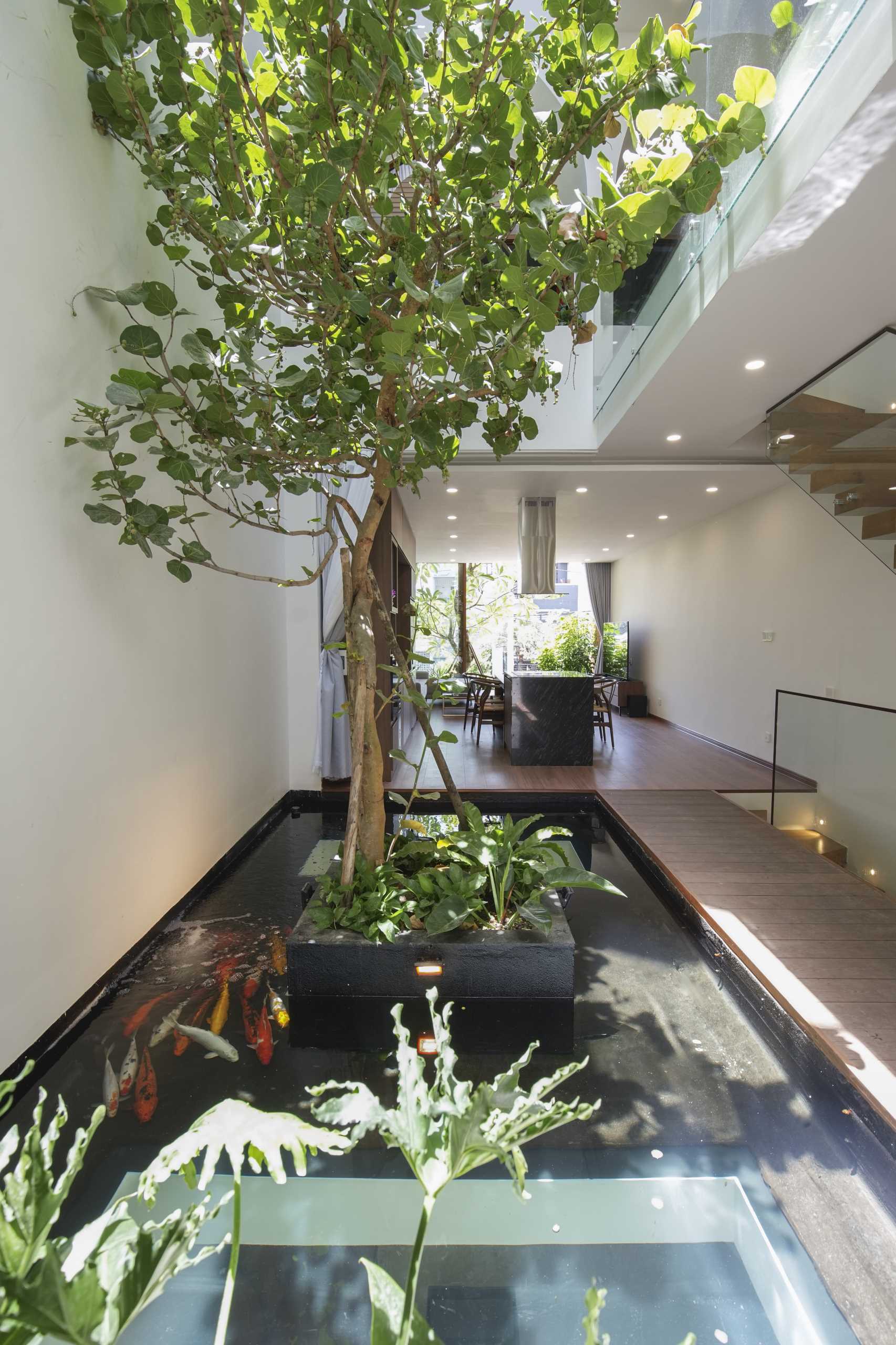 The living room and kitchen are consistent with the home's natural elements, by featuring a wood accent wall in the living room that continues through to the kitchen cabinets and island.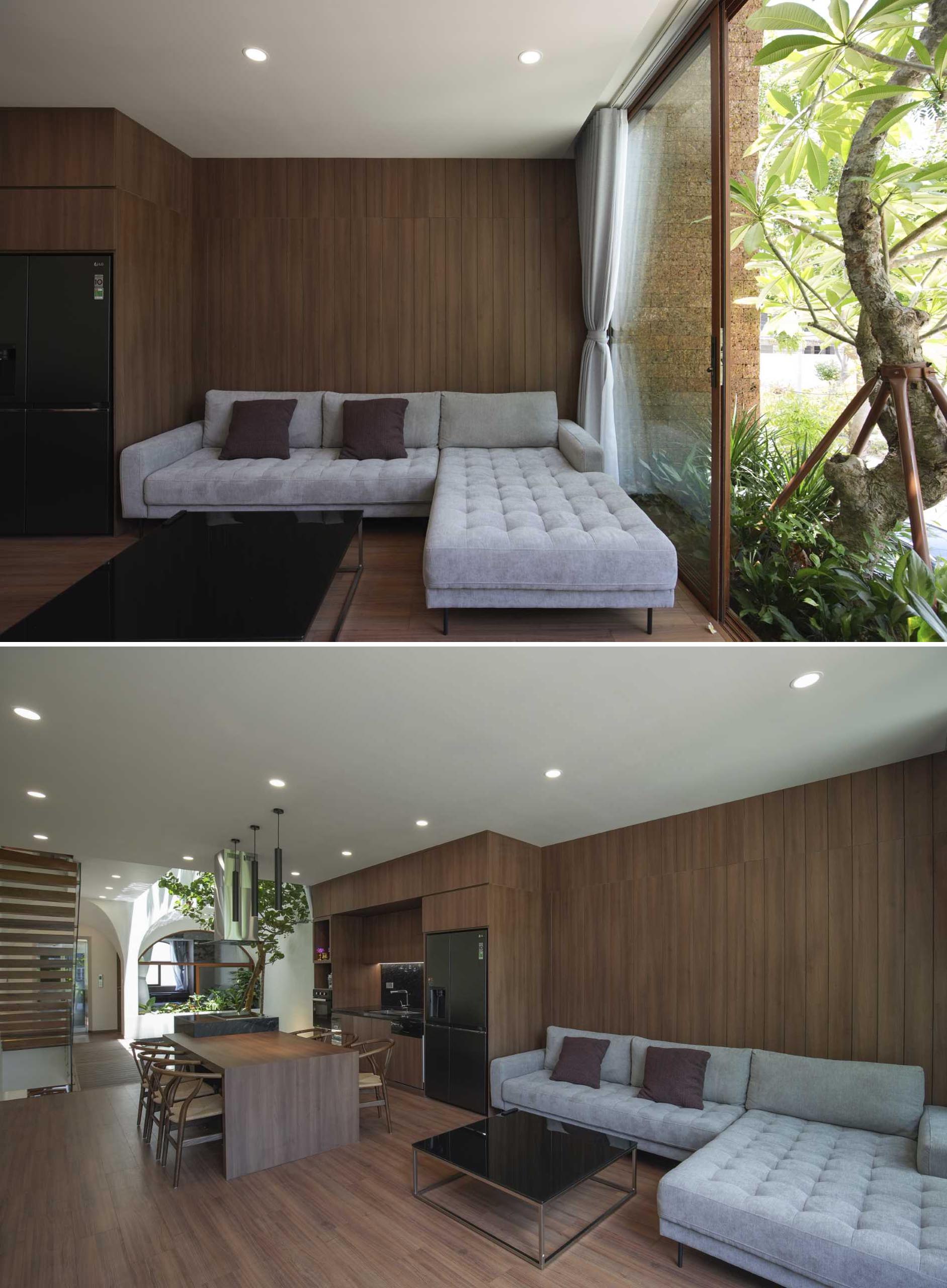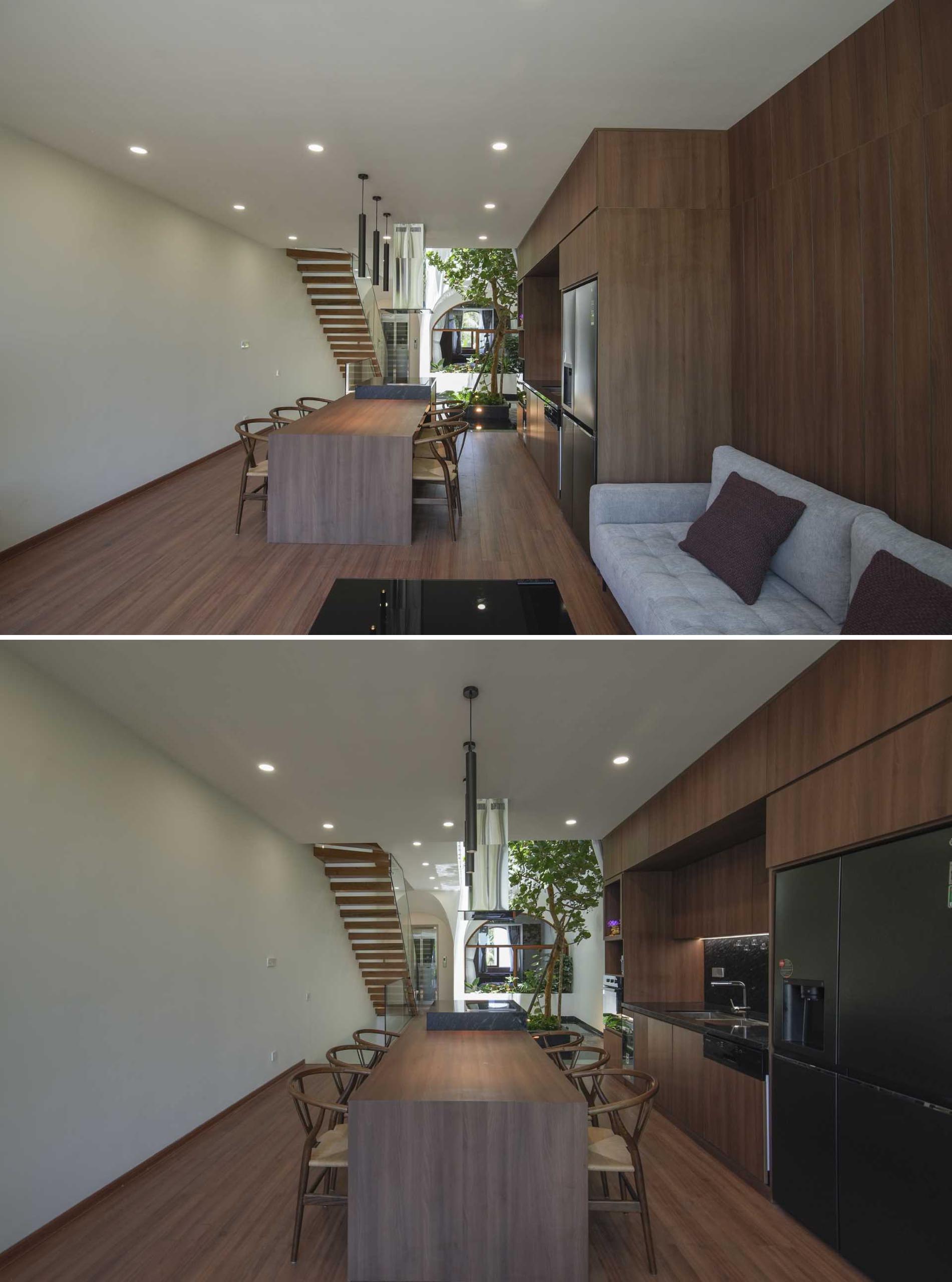 In this bedroom, a sliding glass door overlooks the street and has a close-up view of the top of the arch on the facade, while other rooms include wood-framed windows.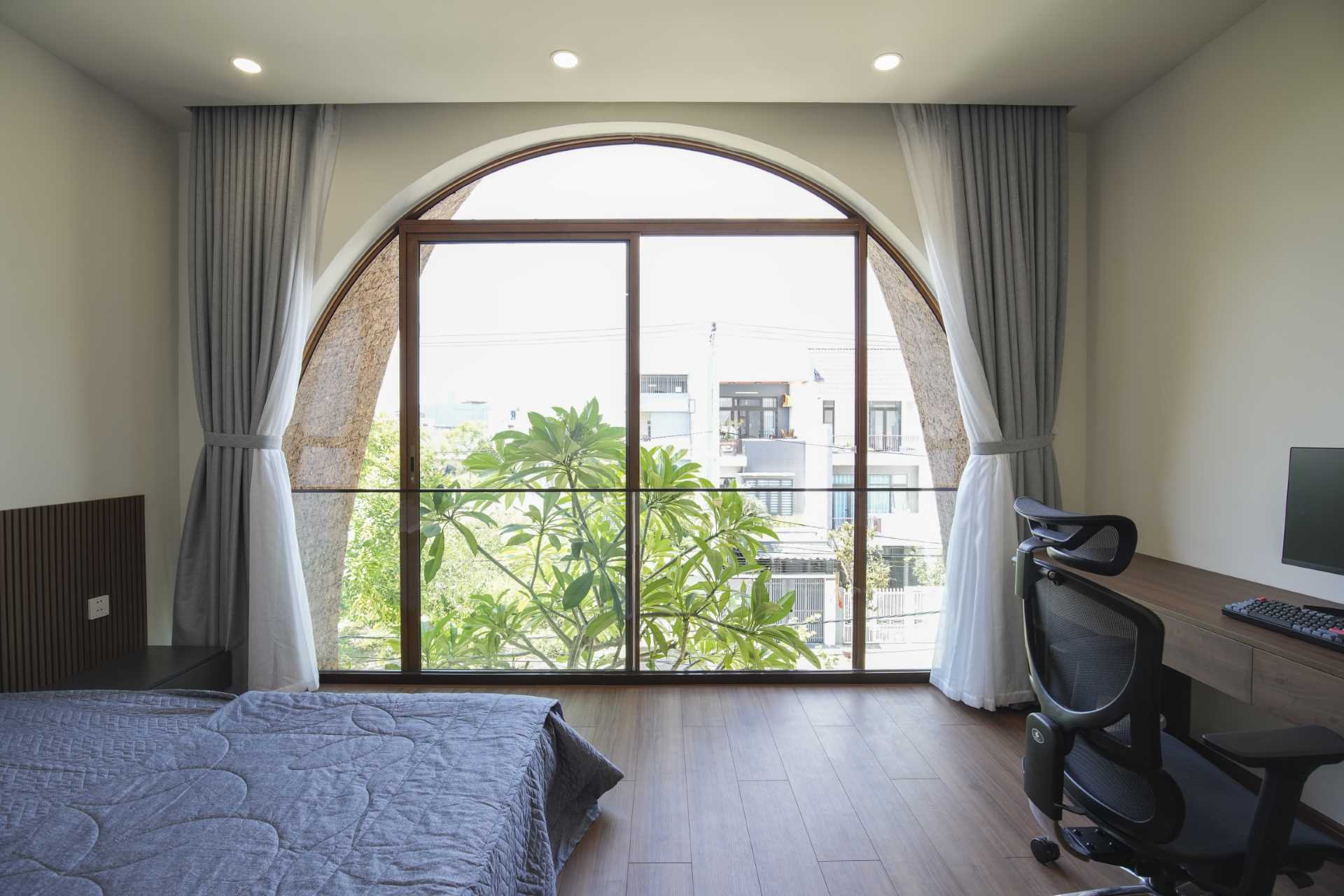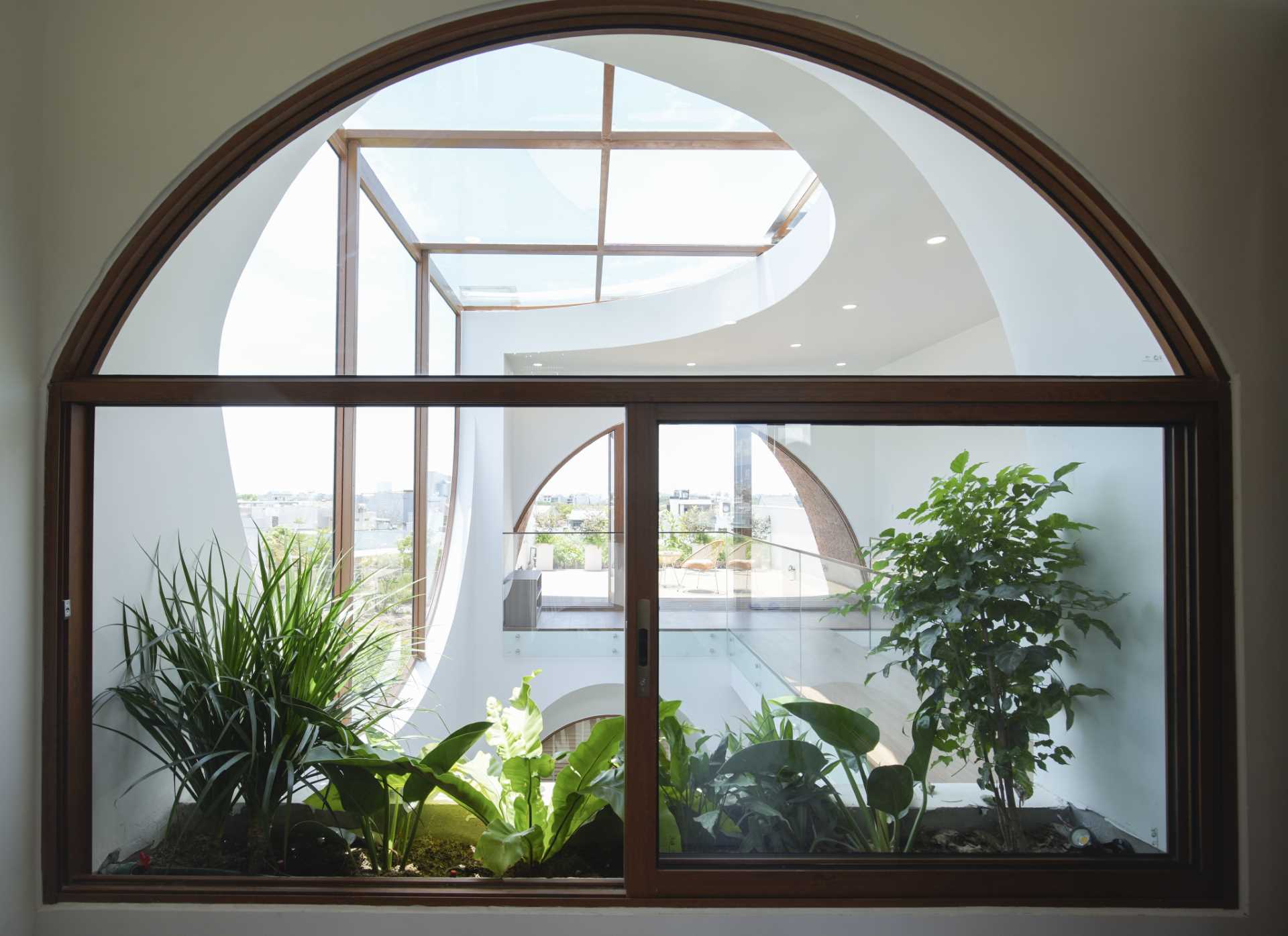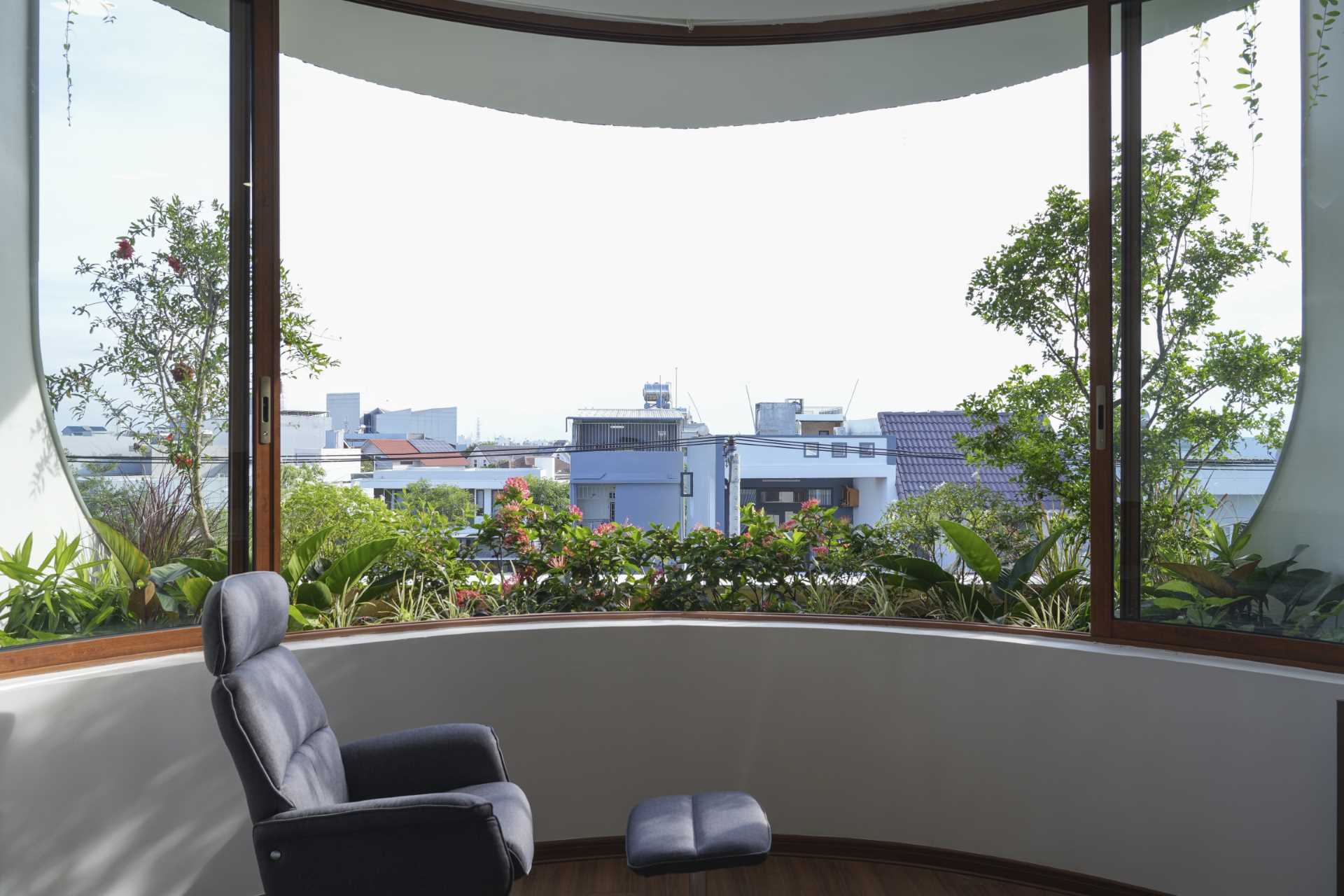 At the top of the home, there's a large window that wraps from the ceiling to the wall, flooding the atrium with natural light and continuing with the arched designs.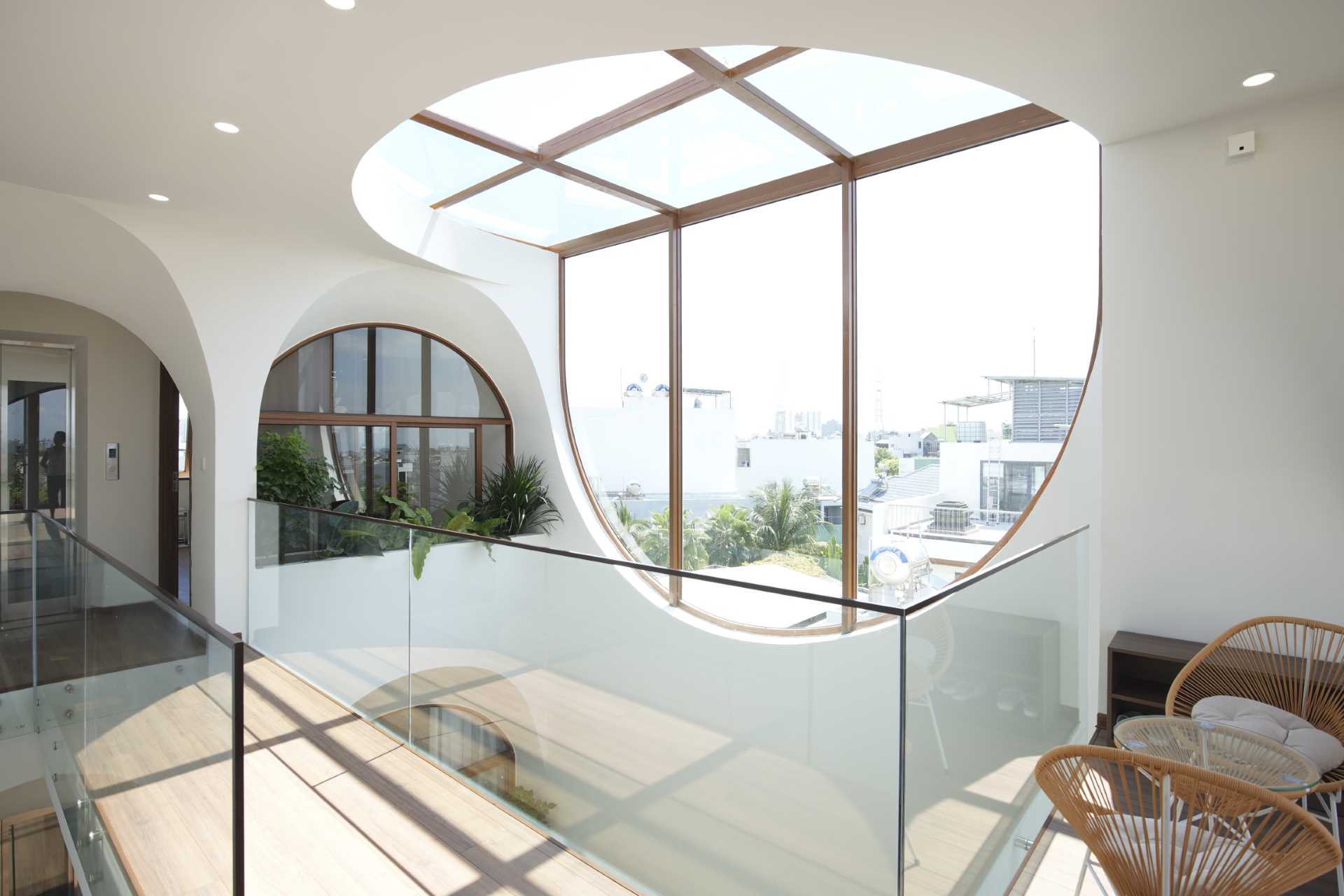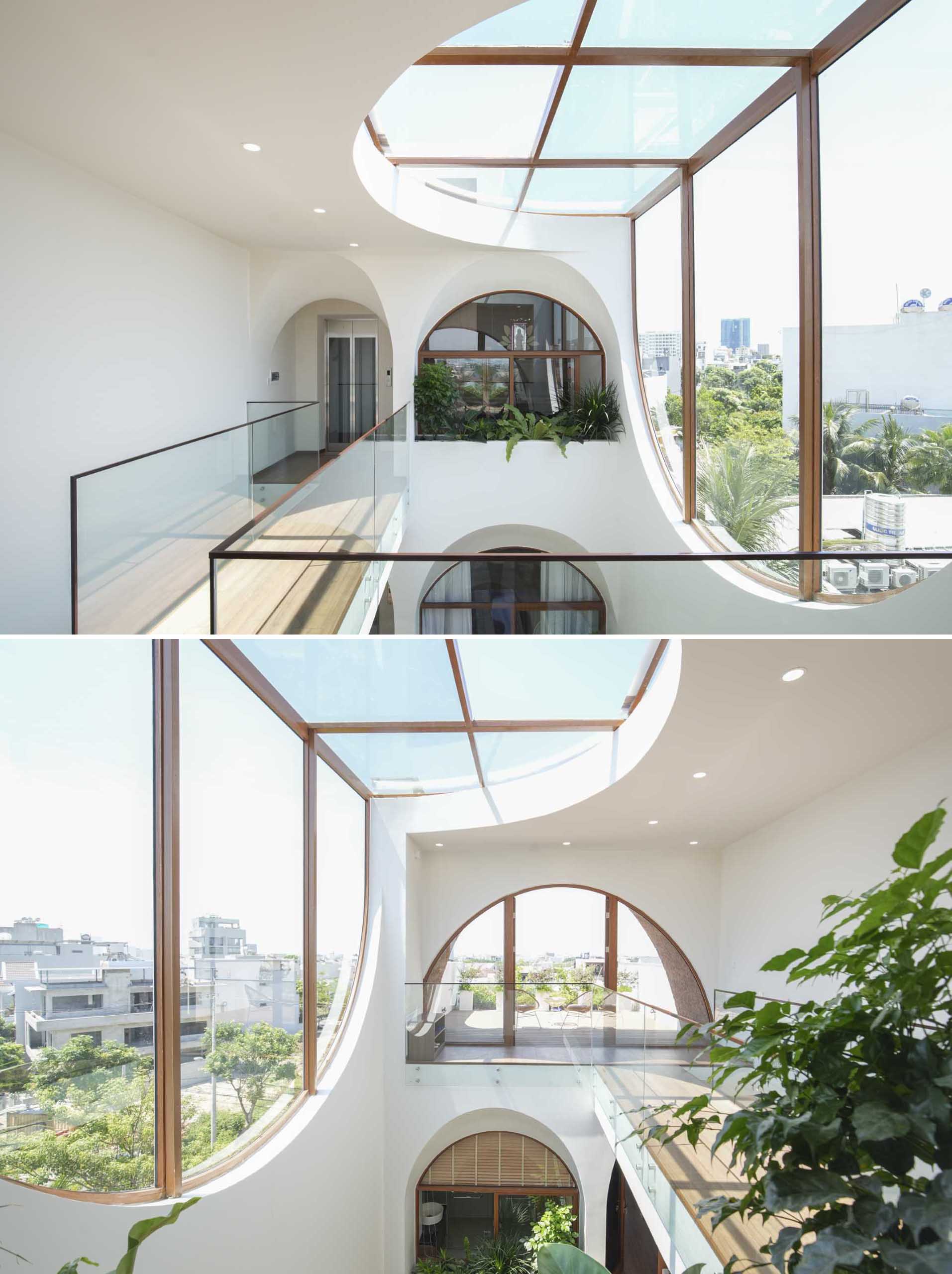 Also at the top of the house, is a rooftop deck that's furnished with a couple of chairs and plants.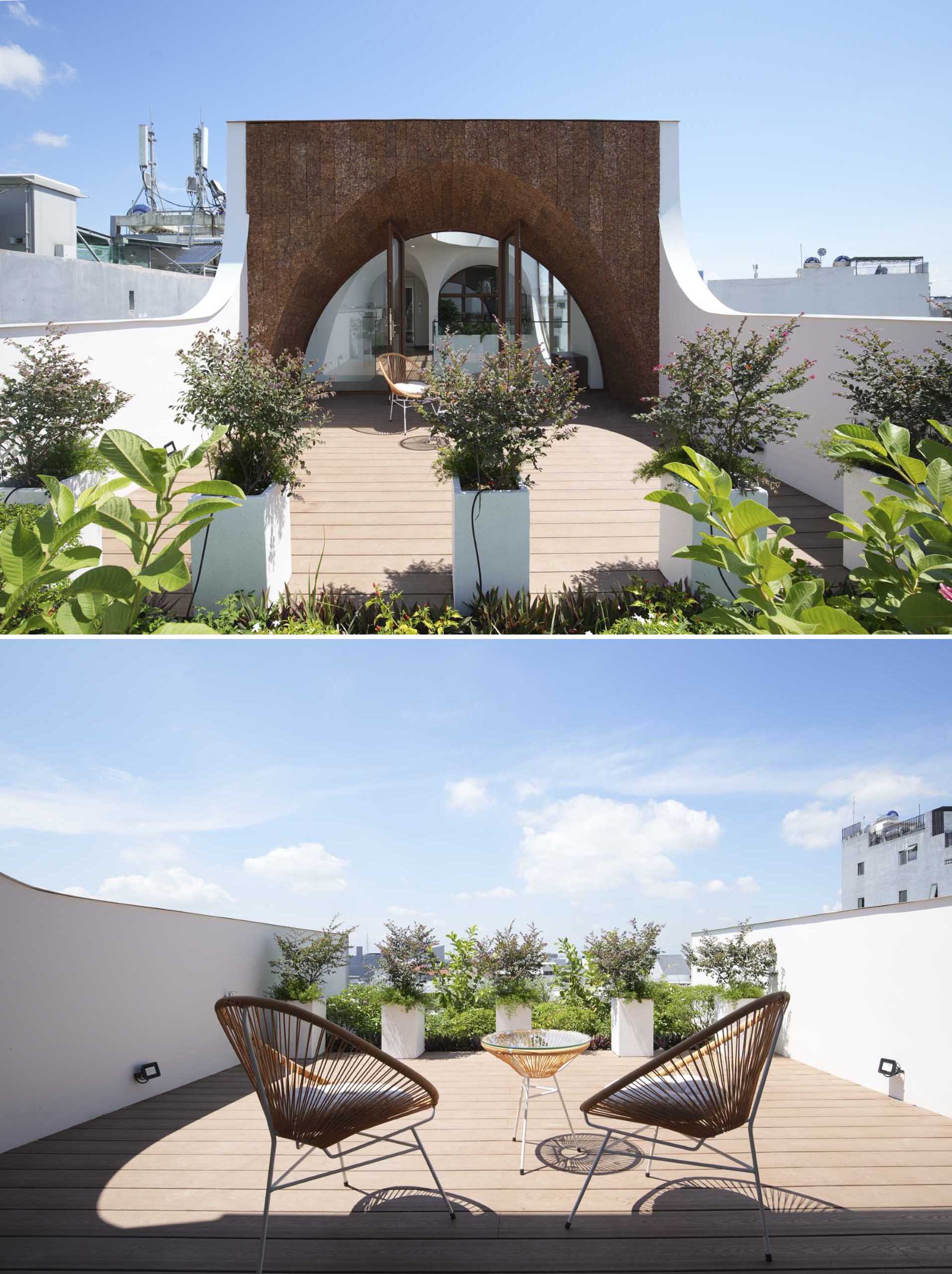 Here's a look at some of the architectural drawings:
The South Elevation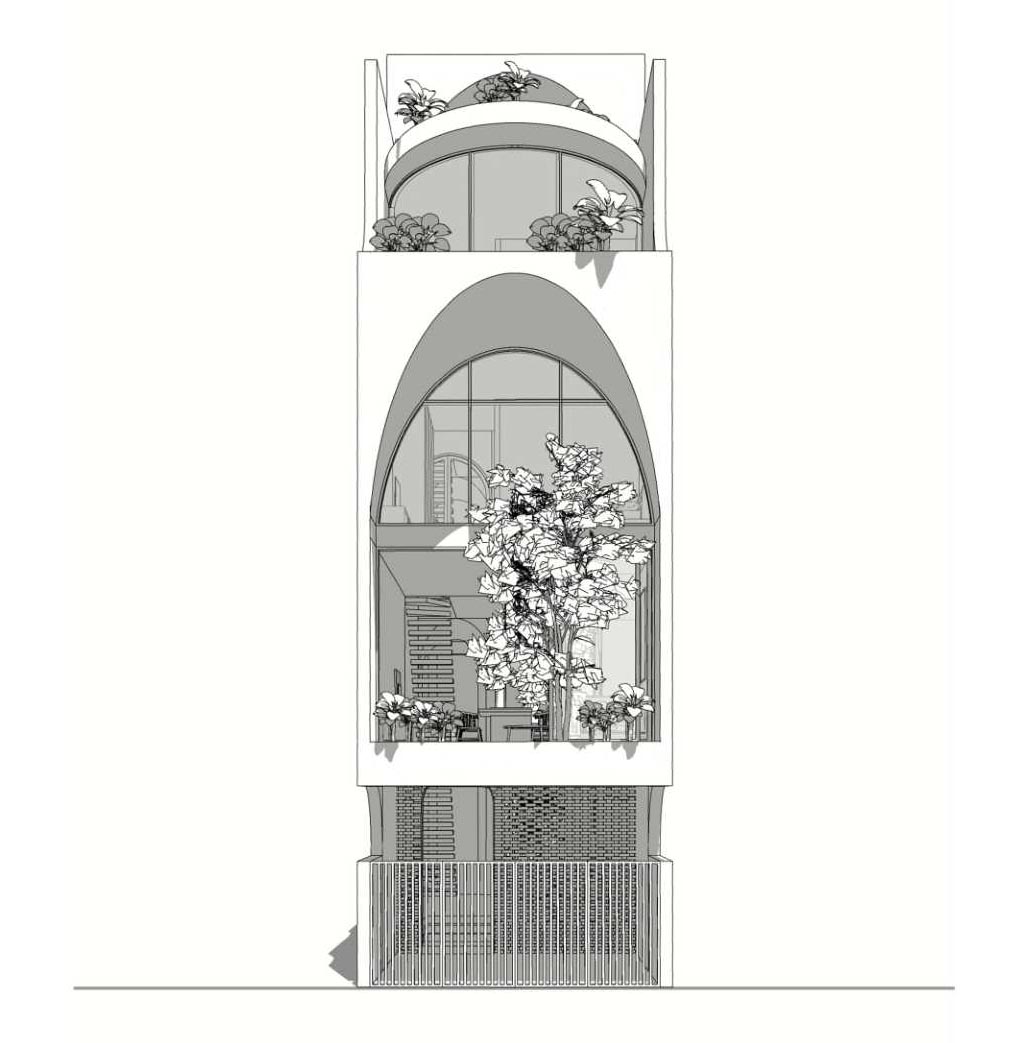 The Sun Analysis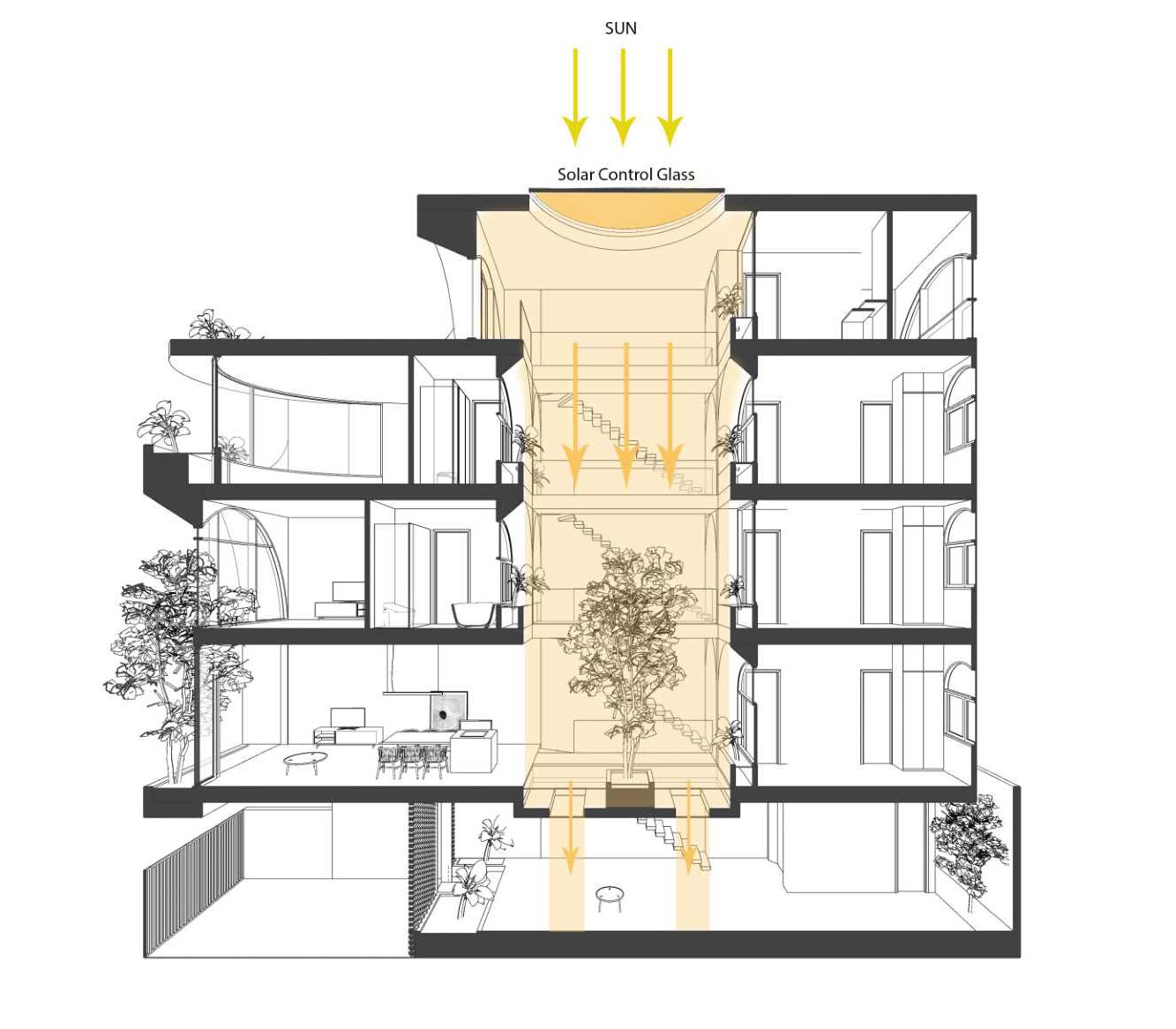 The Wind Analysis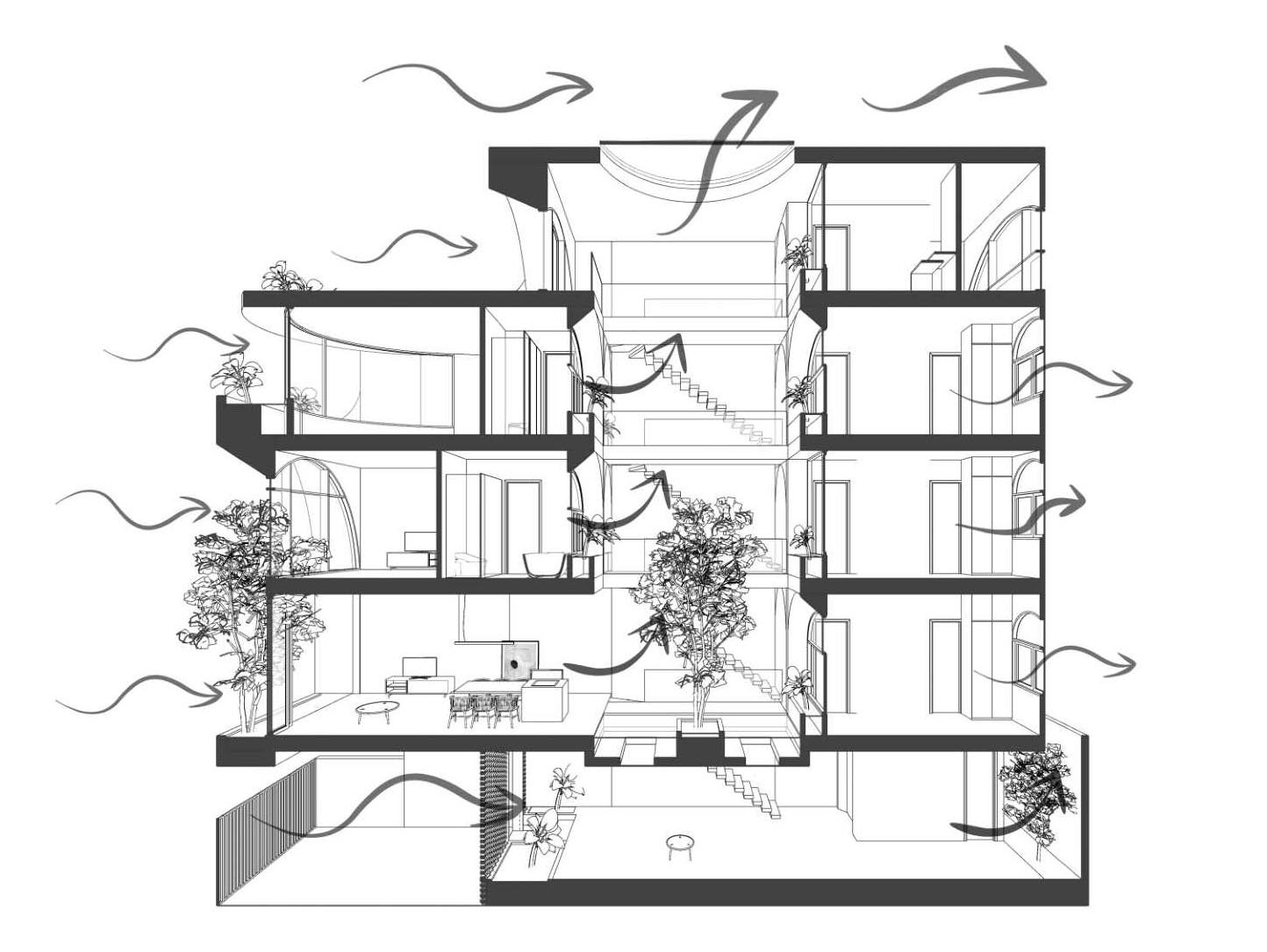 Perspective Sections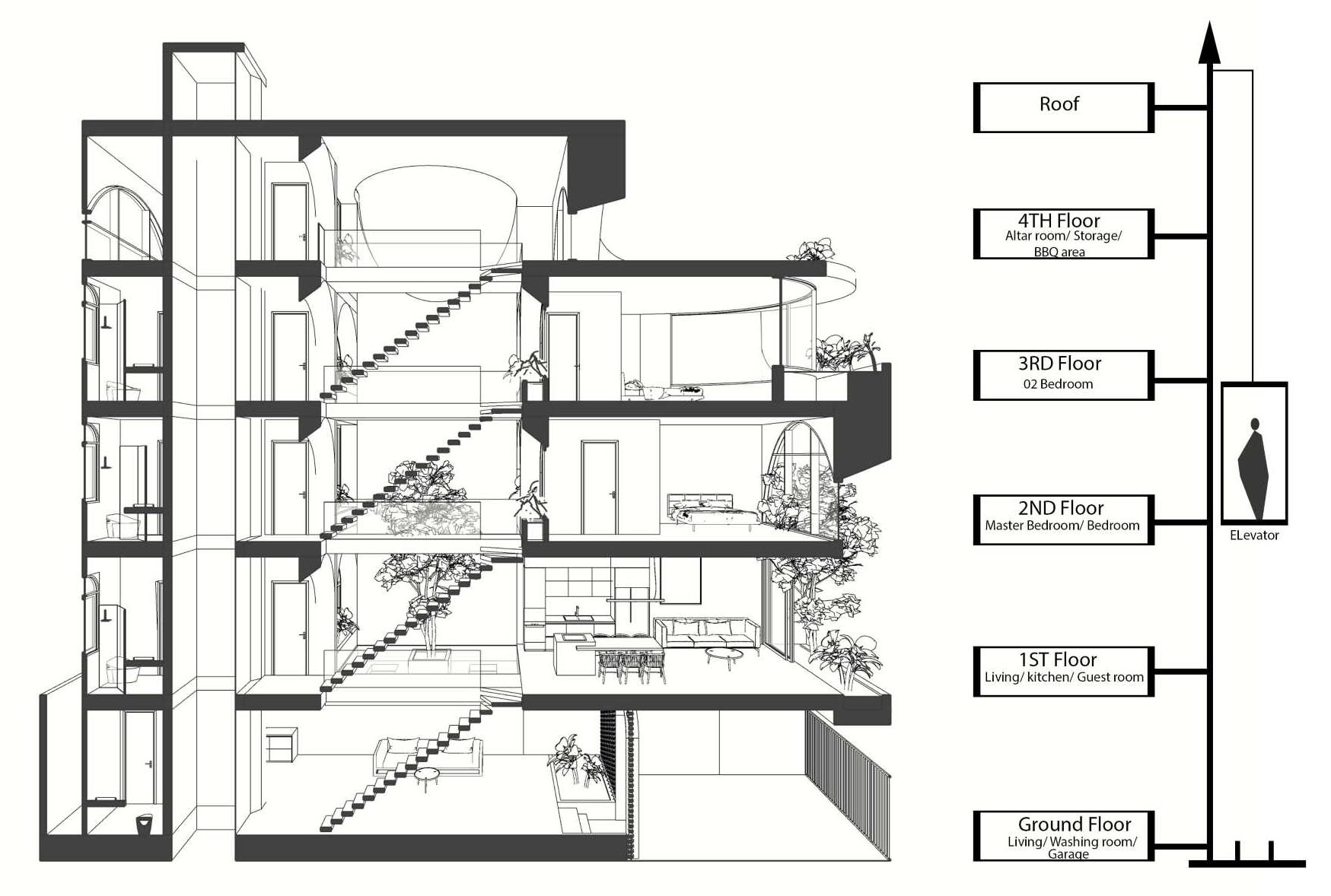 Photography by To Huu Dung | Architects: 85 Design | Architect In Charge & Architectural Design: To Huu Dung | Contractors: Antcons | Structural Engineers: Dao Ngoc Son | MEP: Thinh Tran | Interior Design : Trinh Mai Giang
Source: Contemporist