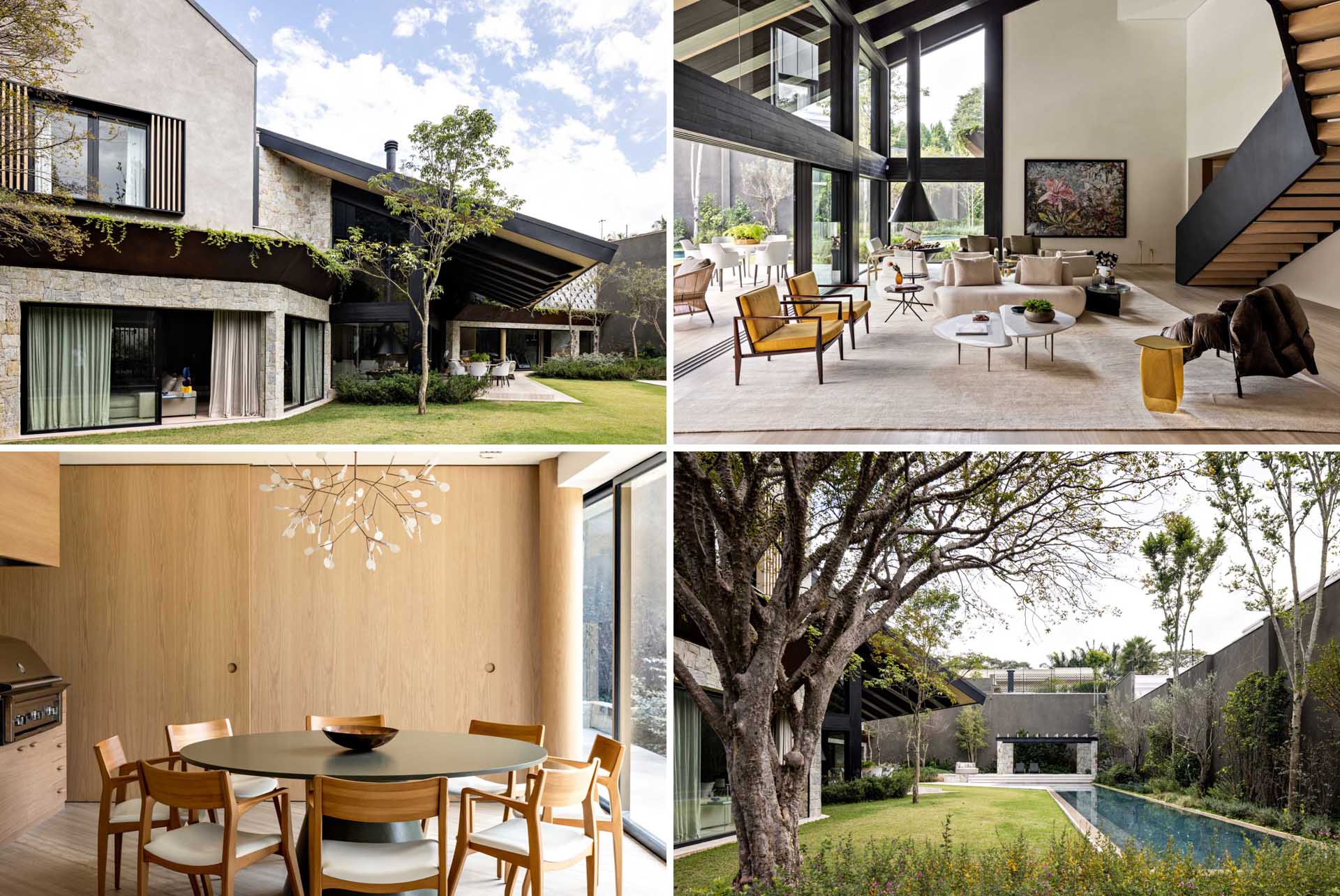 Brazilian architecture office BZP Arquitetura has designed the renovation of a 1980s home that had countless octagonal details and dark spaces.
The exterior of the home includes a large sloping slab that formed the main roof, while other roof areas were redone and updated with black metal to create a modern appearance.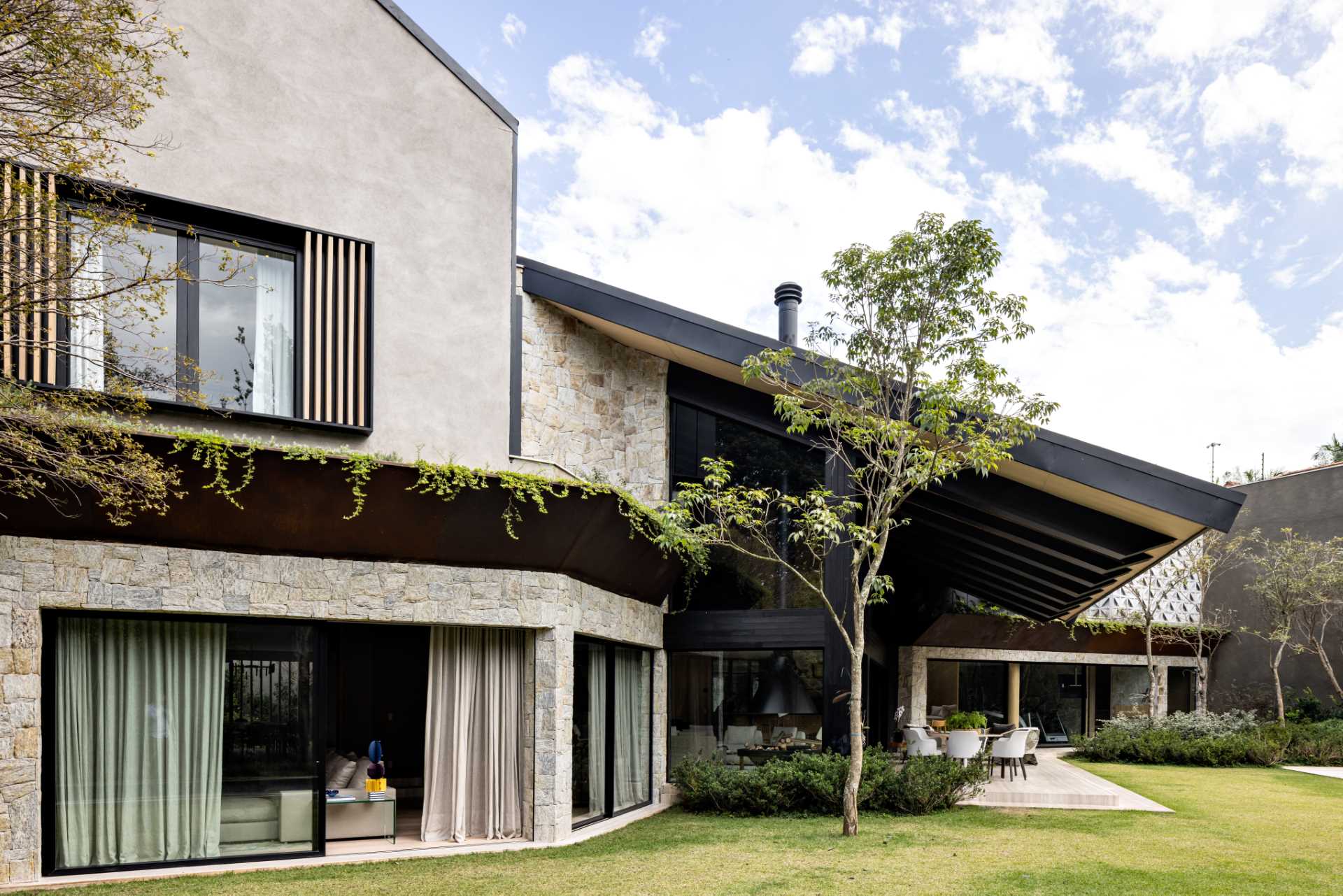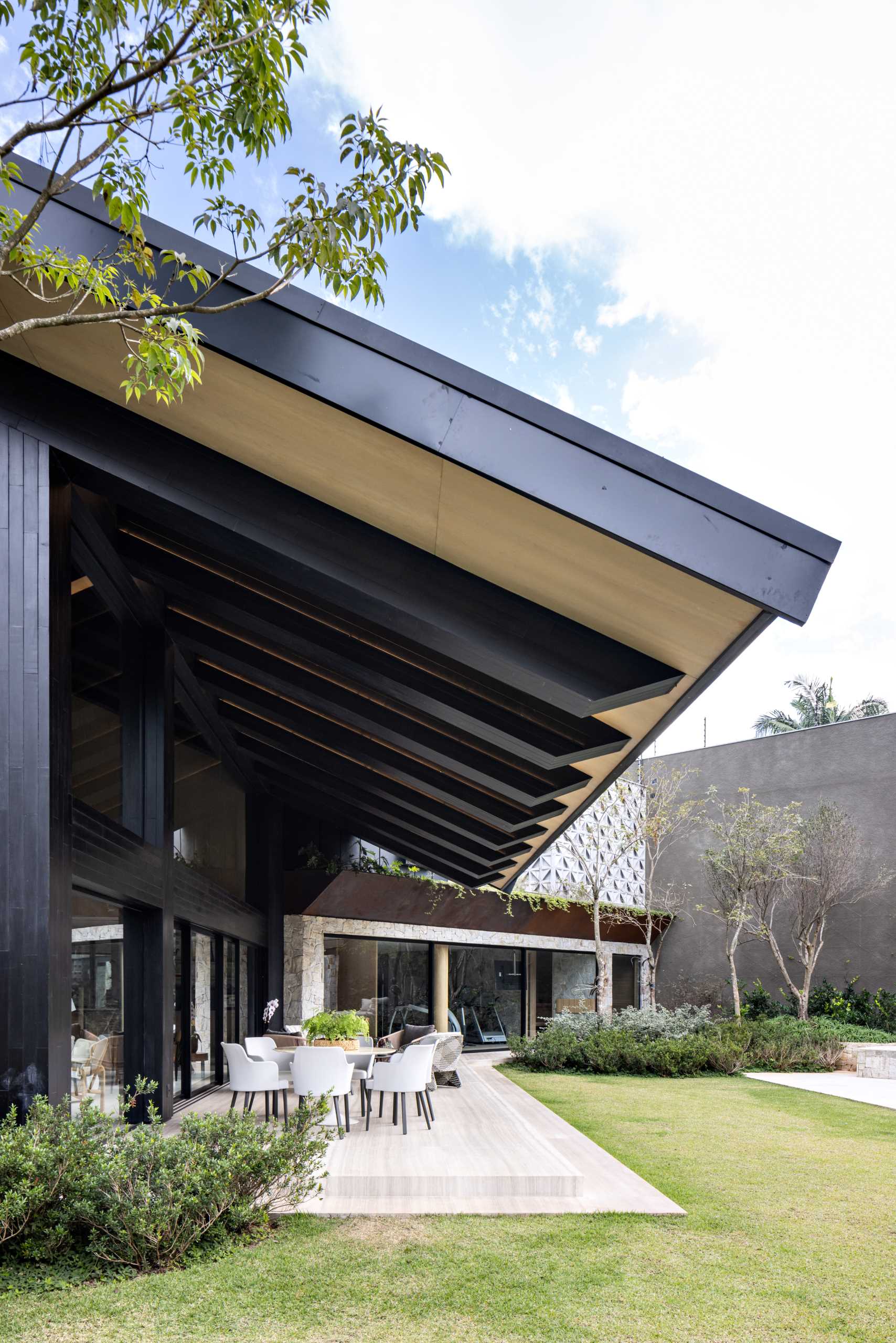 A planter that wraps around the home's exterior, separating the main and upper floors.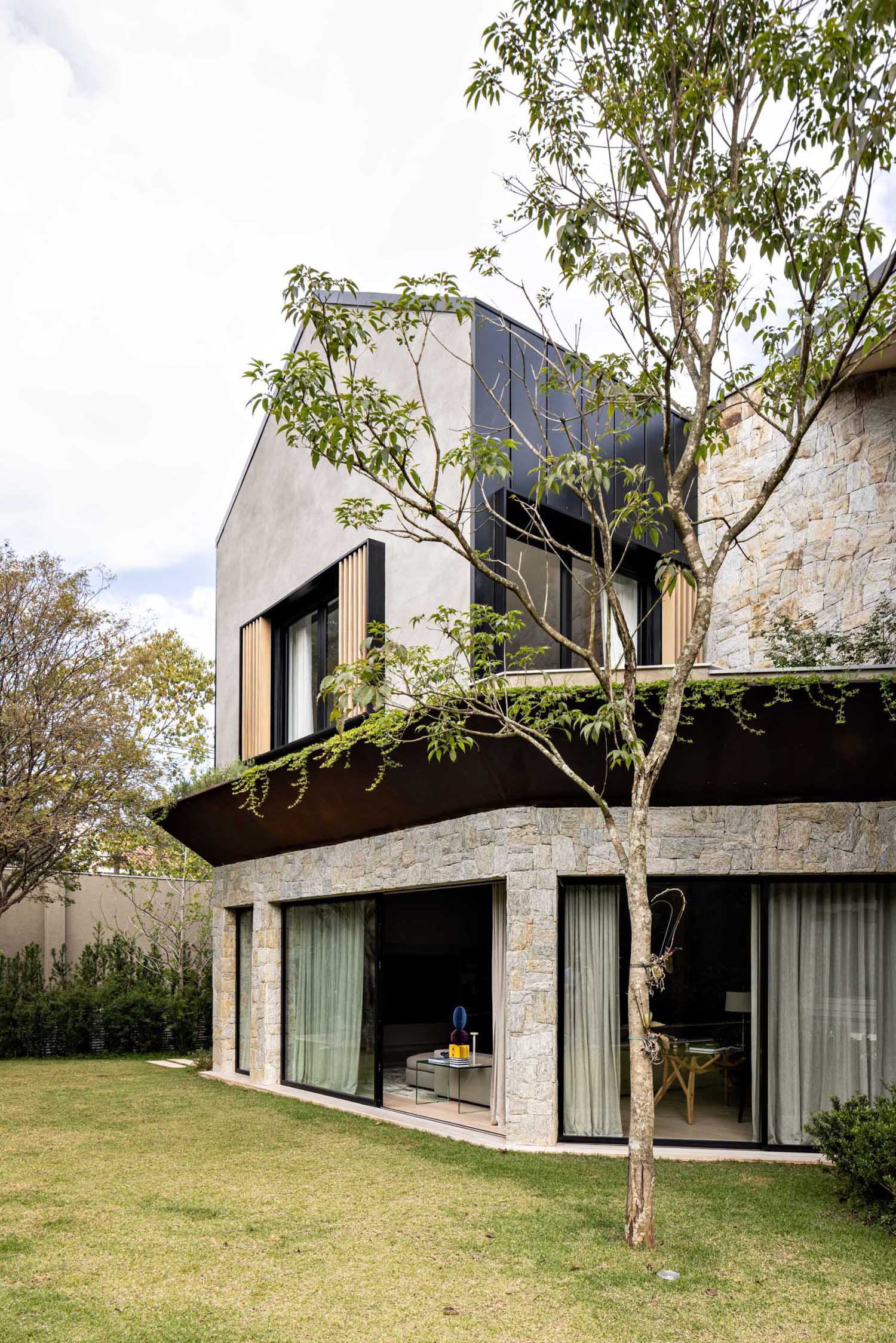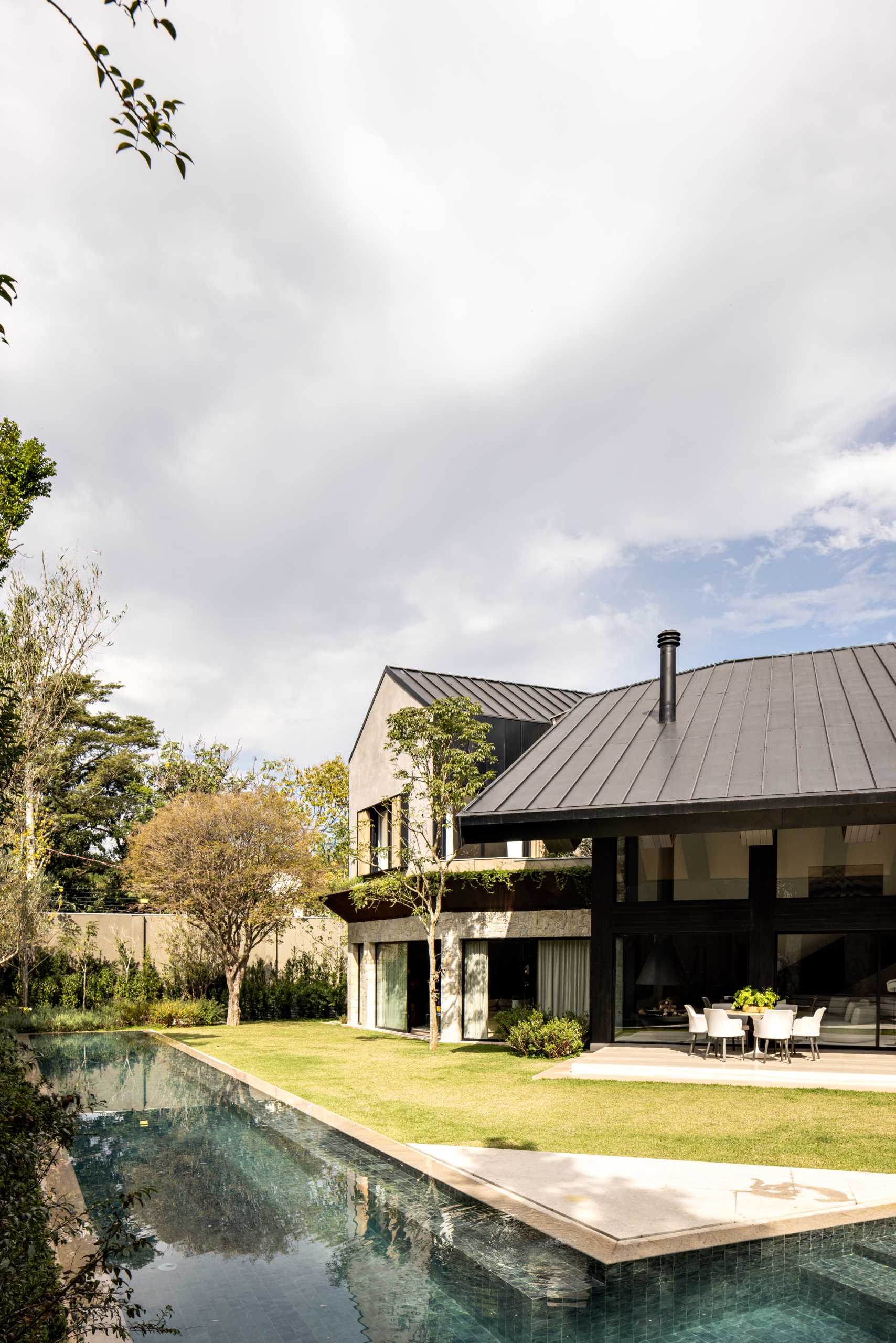 A large pivoting wood front door welcomes people to the home. The entryway is lined with wood cabinets and lighting.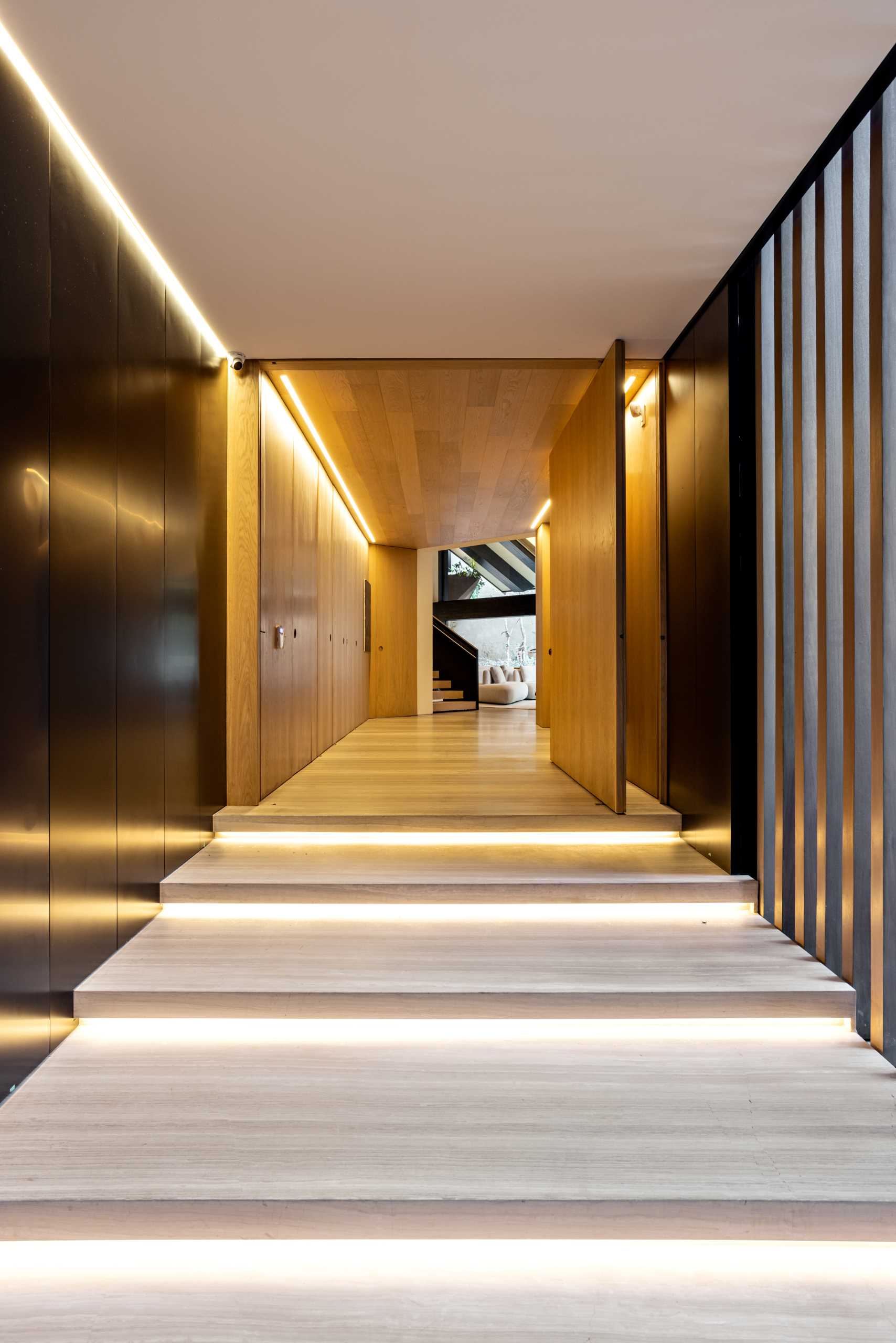 The entryway leads to the main living room, which includes a black fireplace and two different seating areas. The high ceilings, large windows, and dark wood structural details create the chalet style that the homeowner enjoys.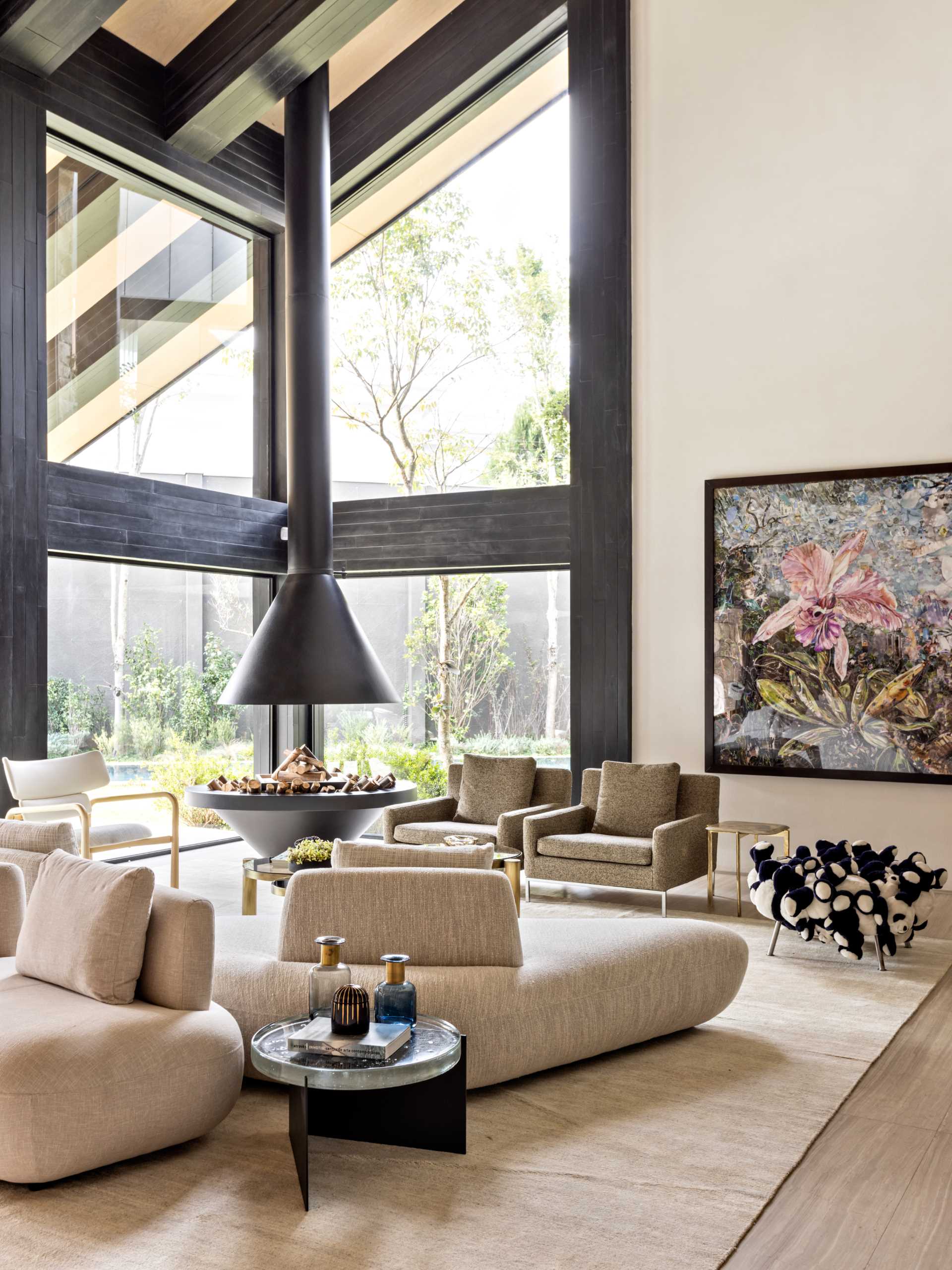 Adjacent to the living room are black and wood stairs that lead to the upper floor of the home, where the bedrooms and bathrooms are located.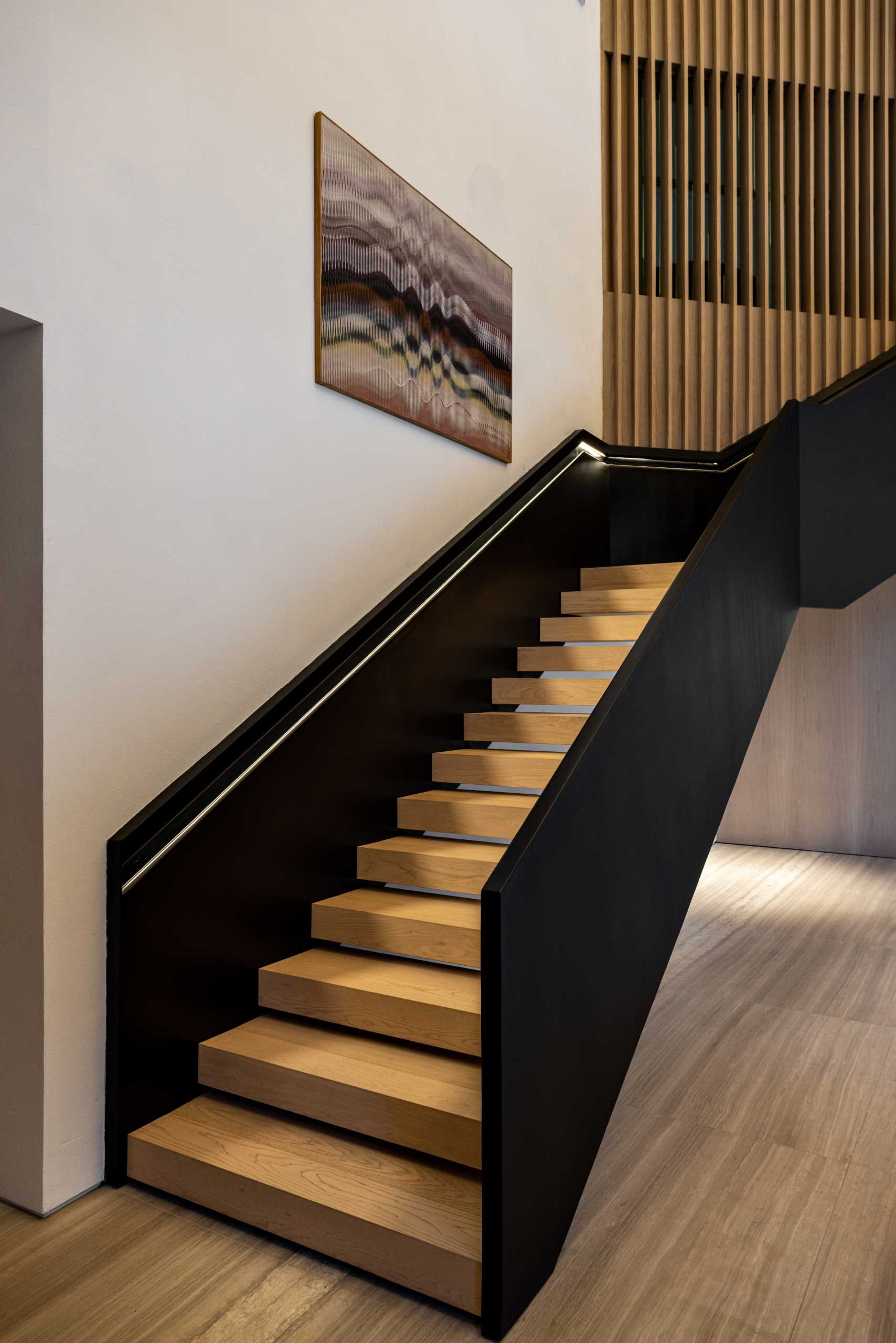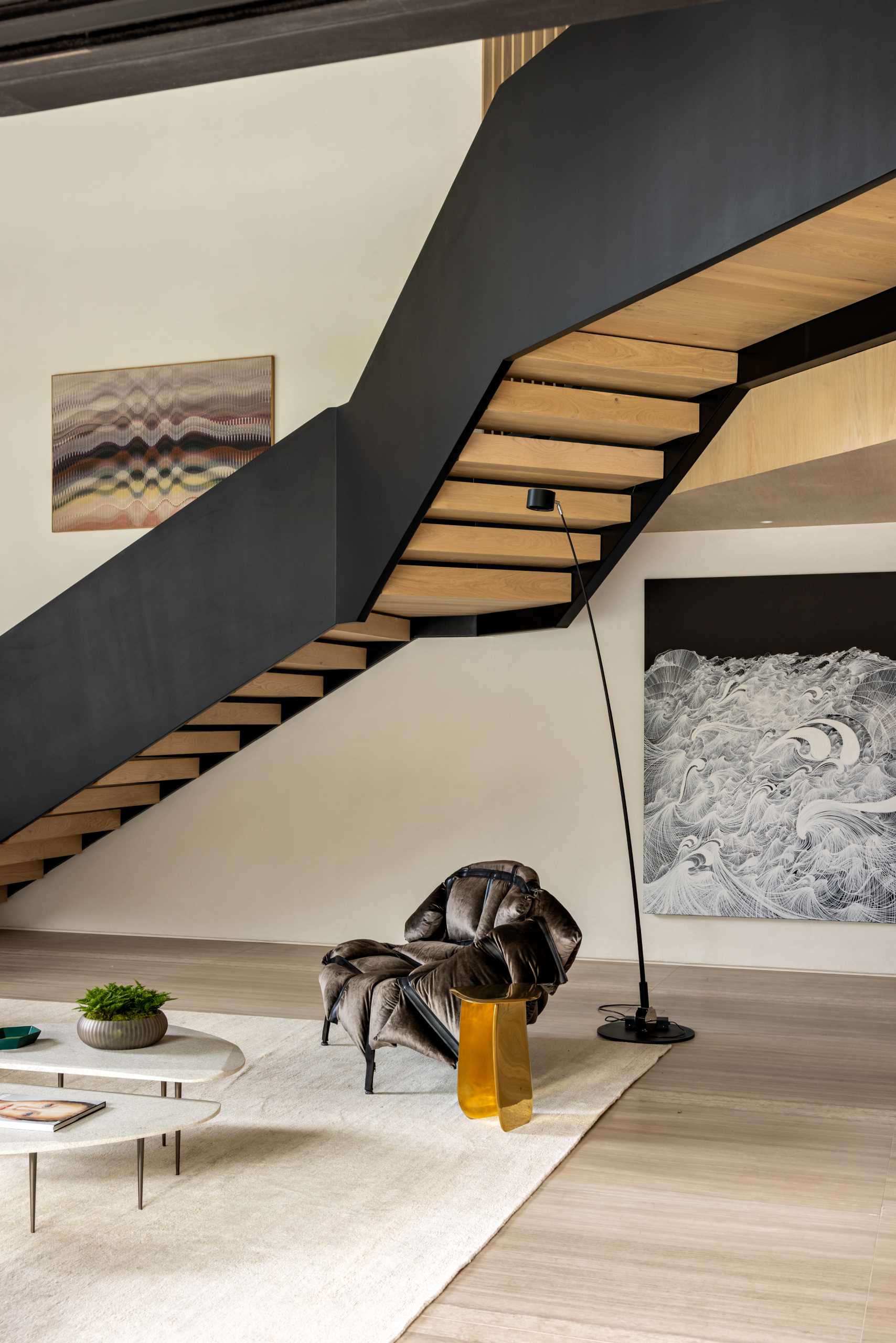 Behind the living room, there's a wood wall that slides open to reveal a casual dining area and a bar.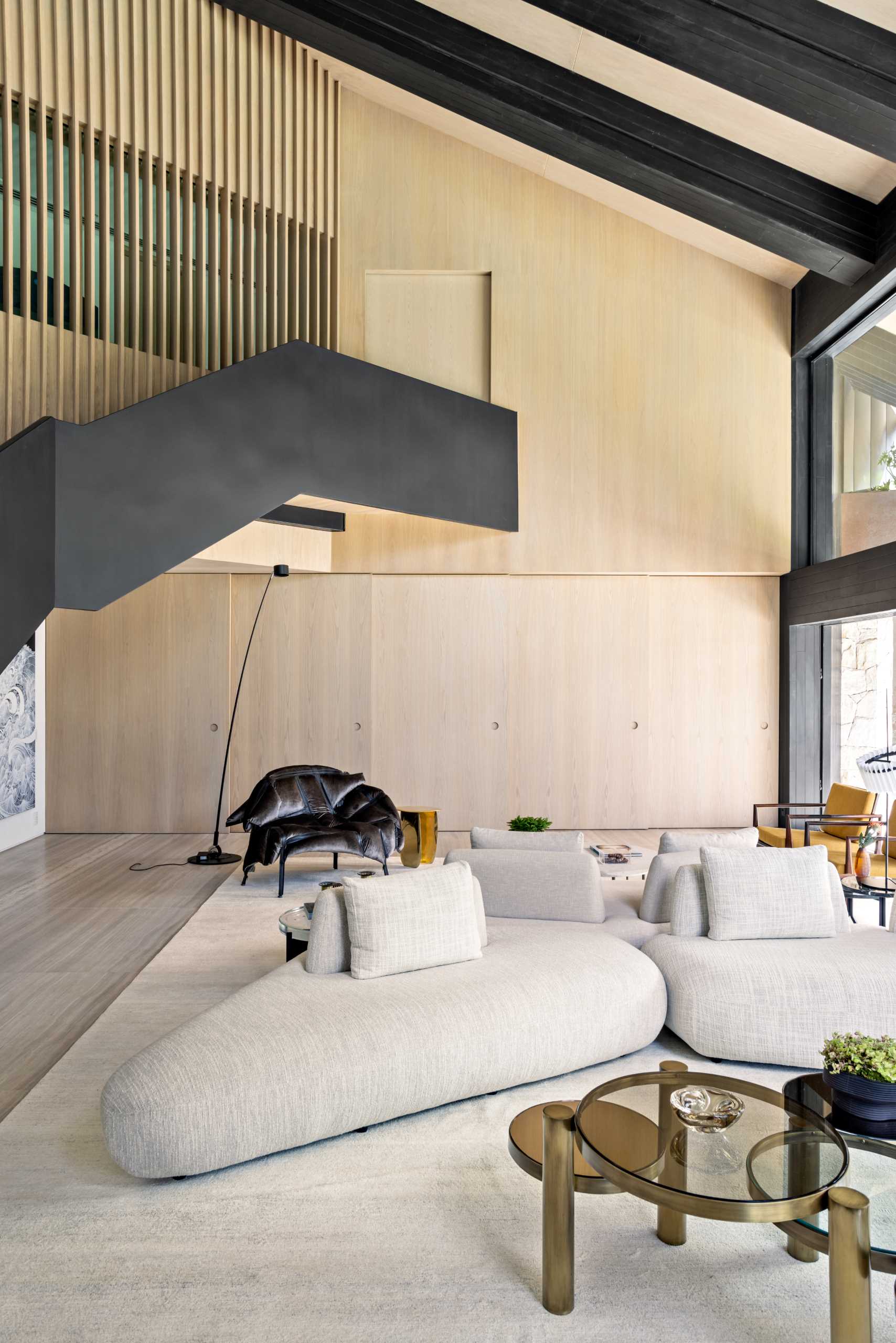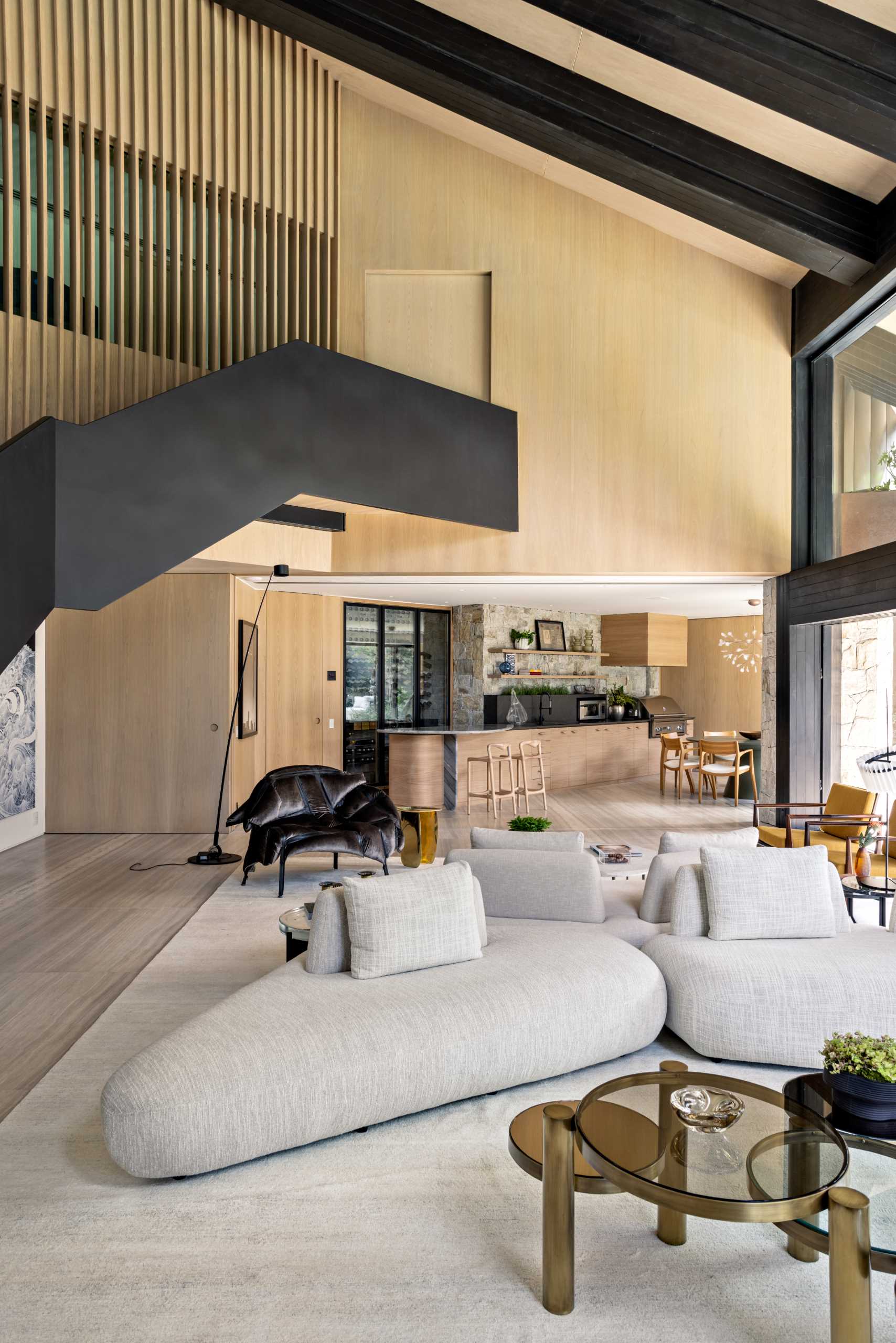 The casual dining area includes a round table with a delicate chandelier above it, while along the wall, there's a bbq, a bar, and a wine cellar.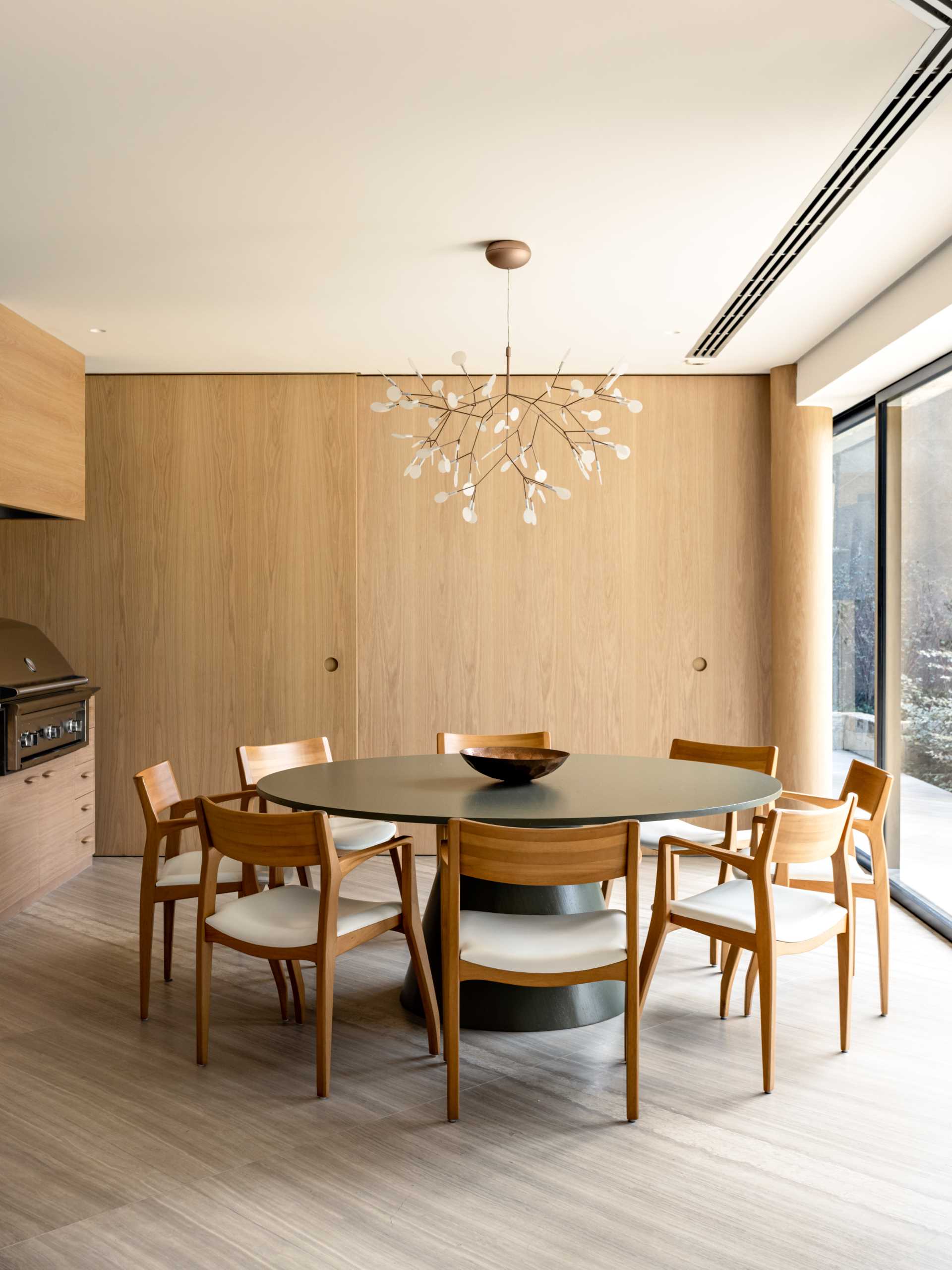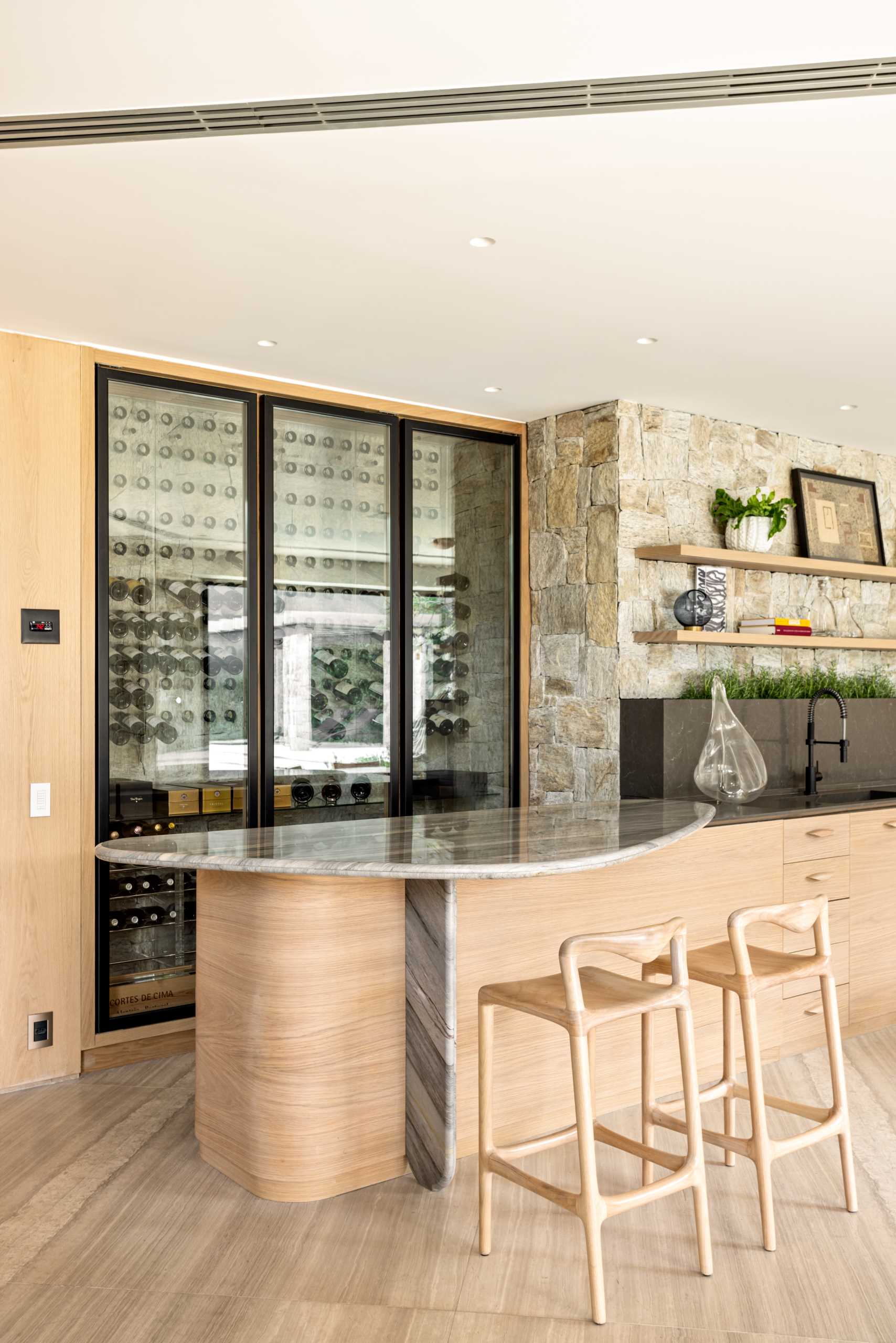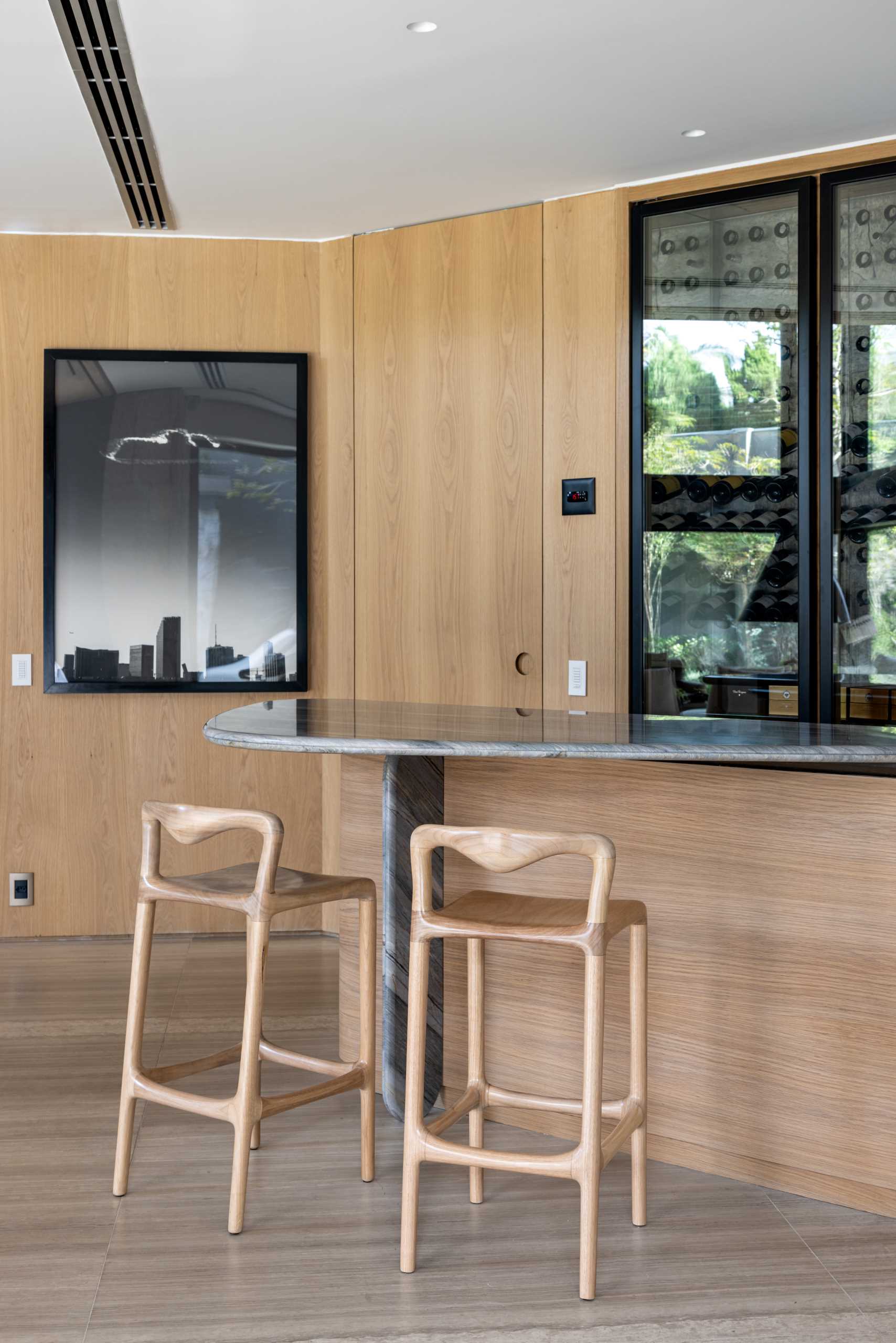 A secondary sliding wood wall opens in the casual dining area to reveal the gym, which has views of the garden.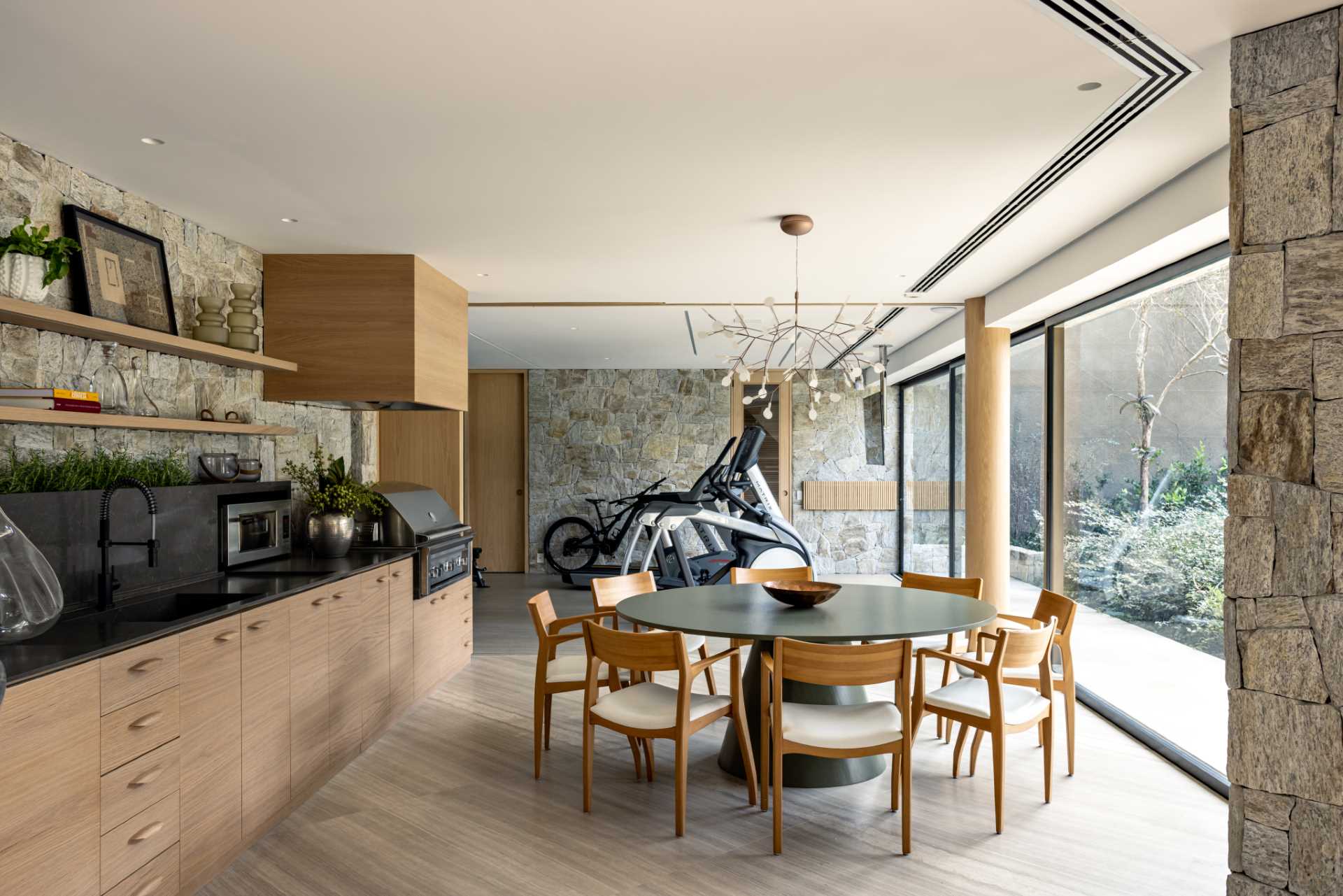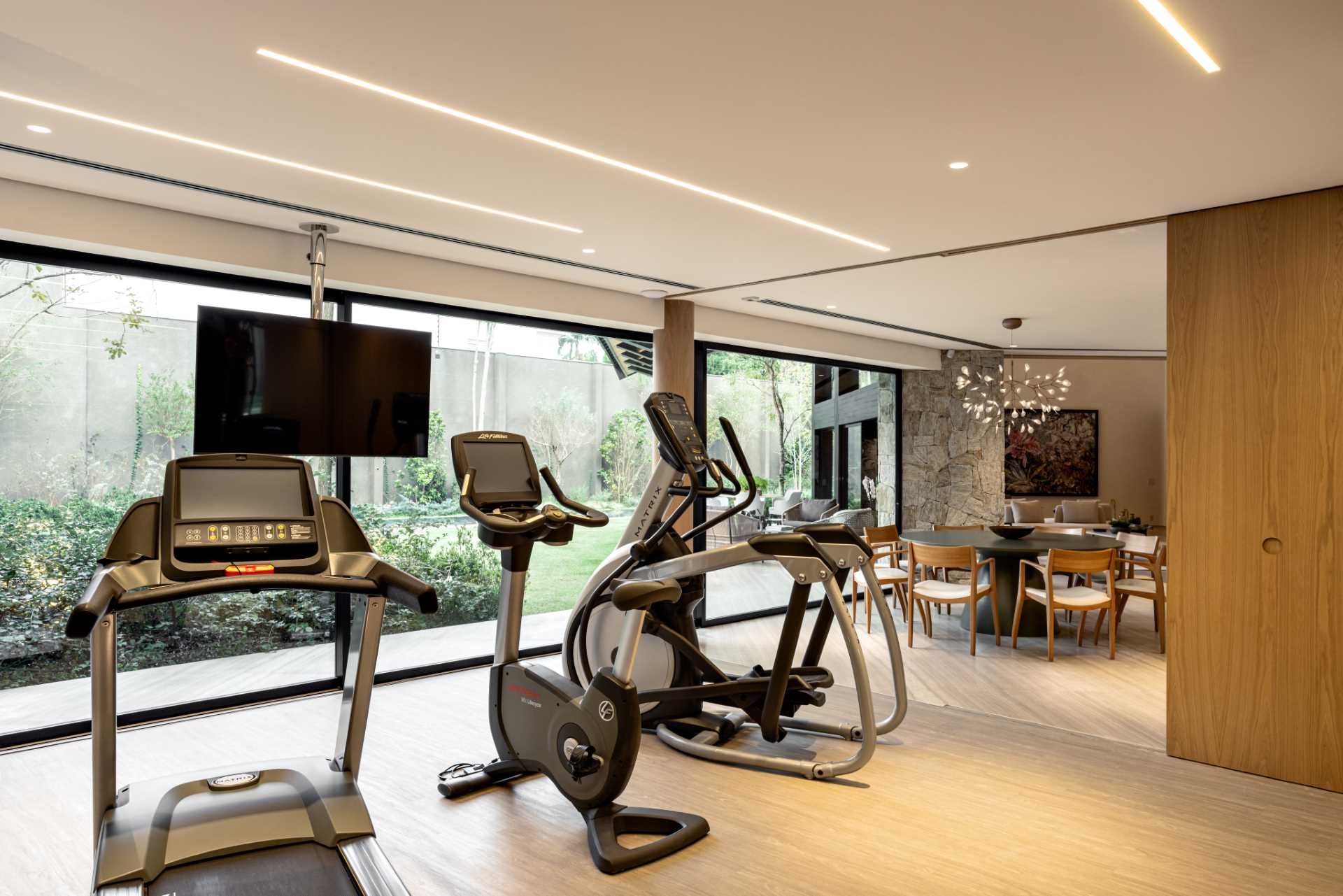 The home also has a more formal dining area with a dining set that can fit 12 people, while a floating sideboard provides some storage.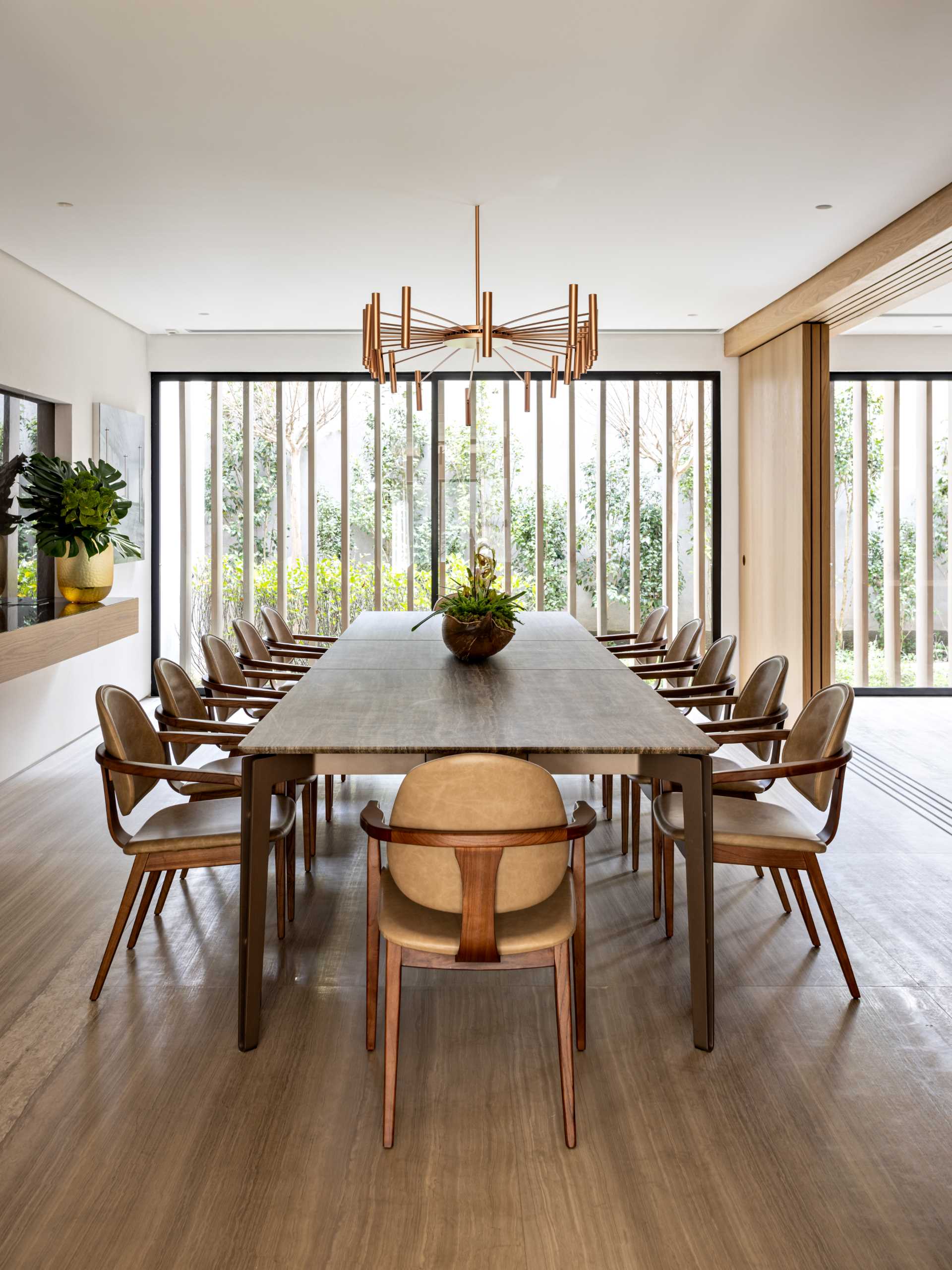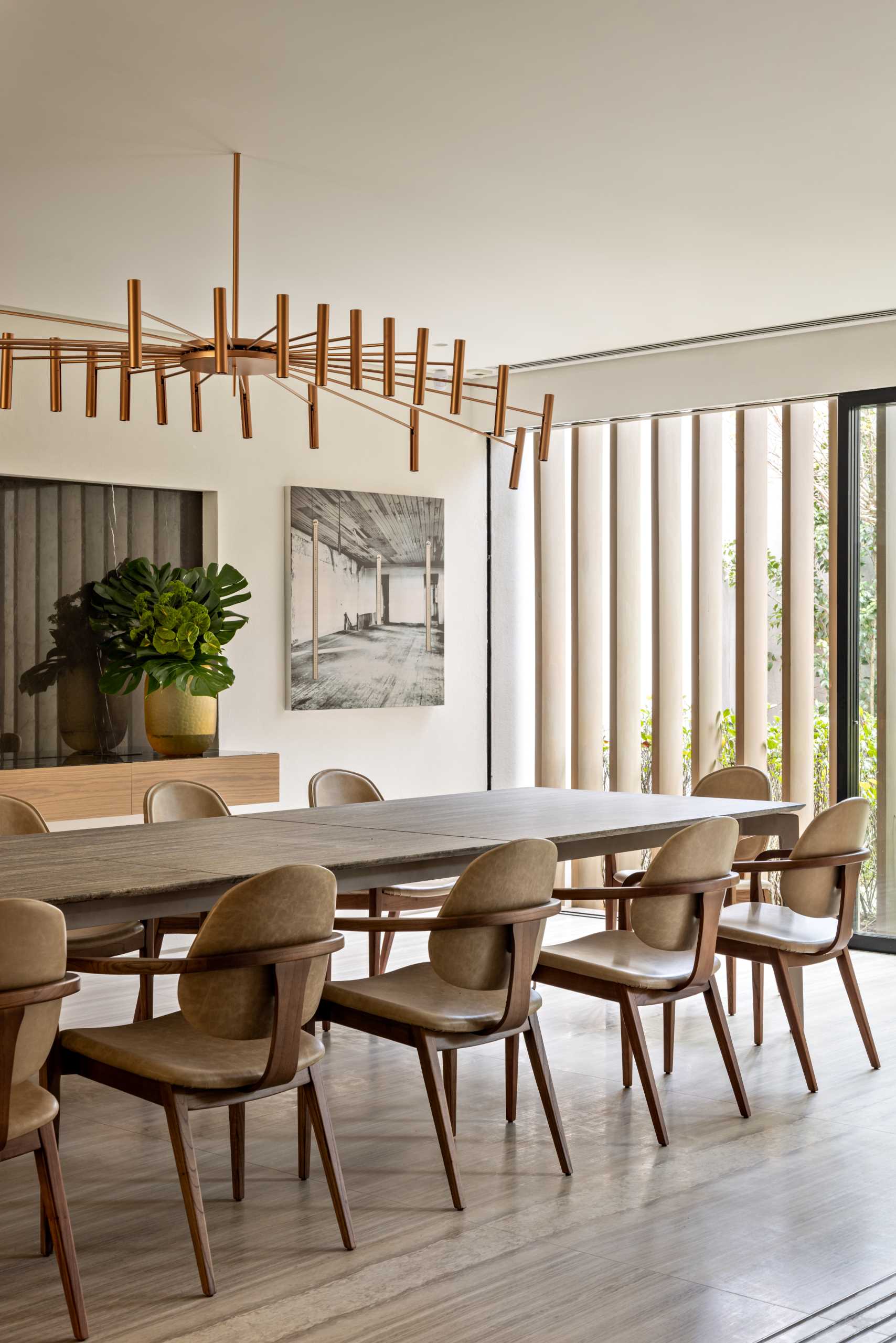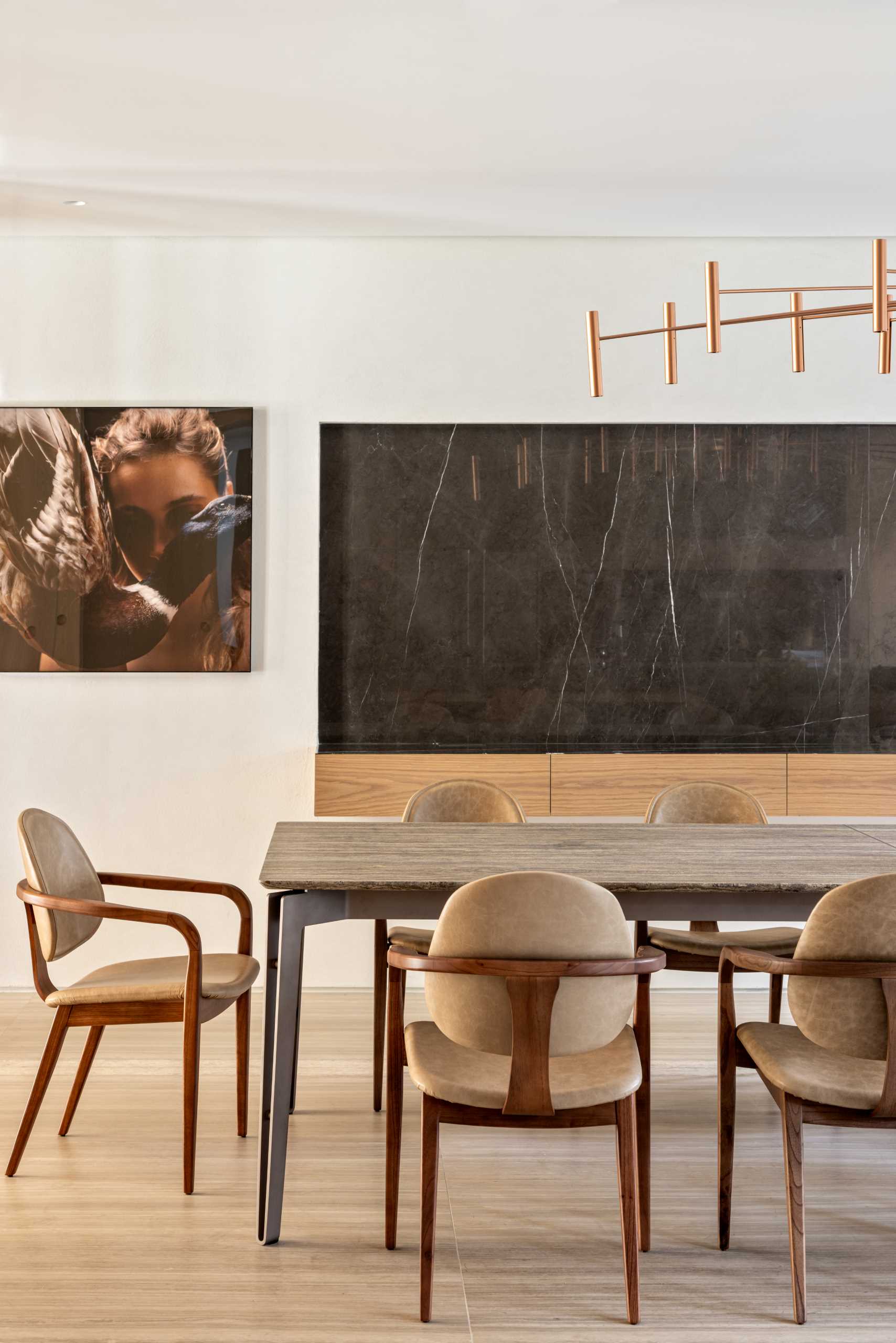 Sliding wood doors separate the formal dining room from the kitchen. In the kitchen, there's a large island with a lower wood countertop that people can sit at.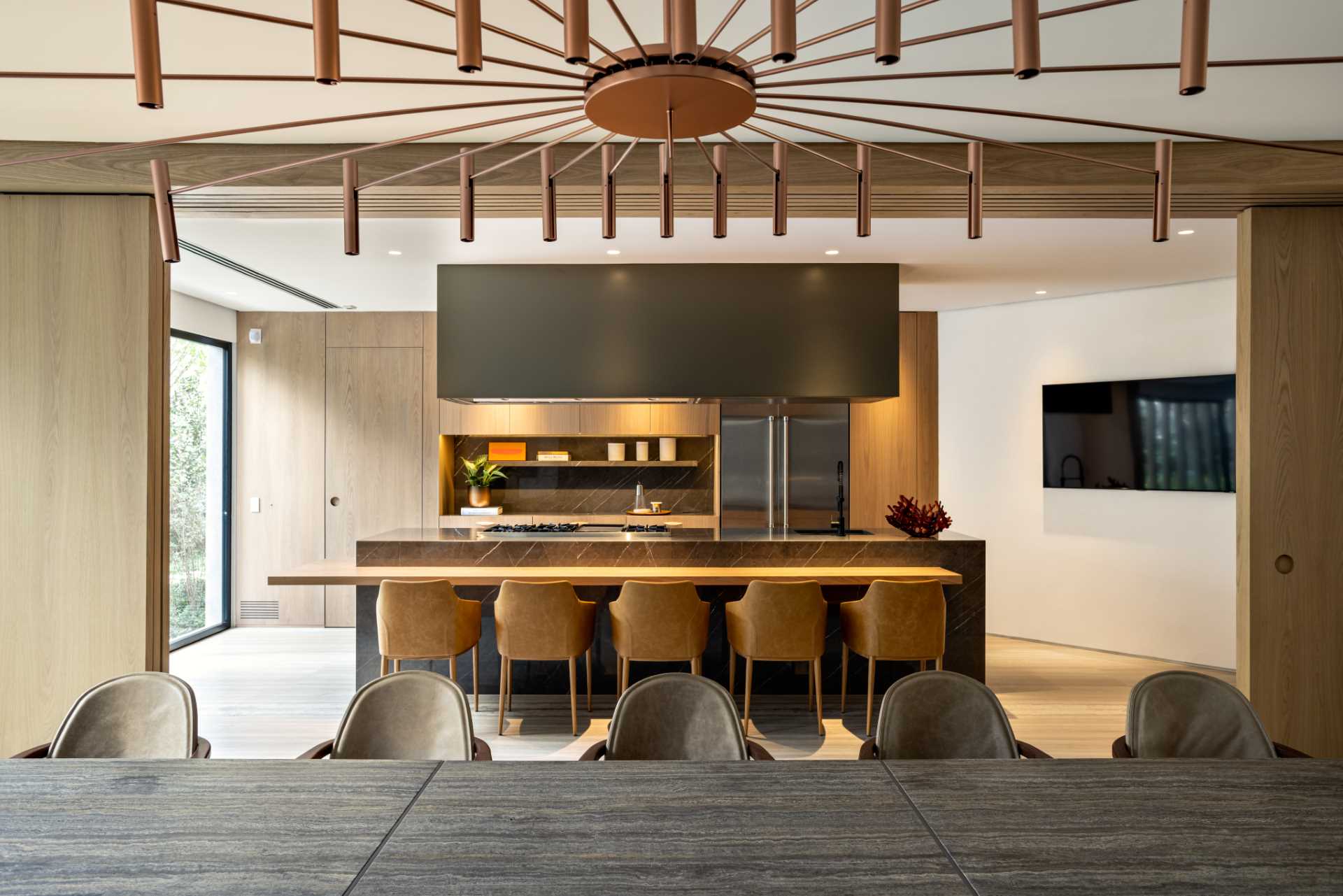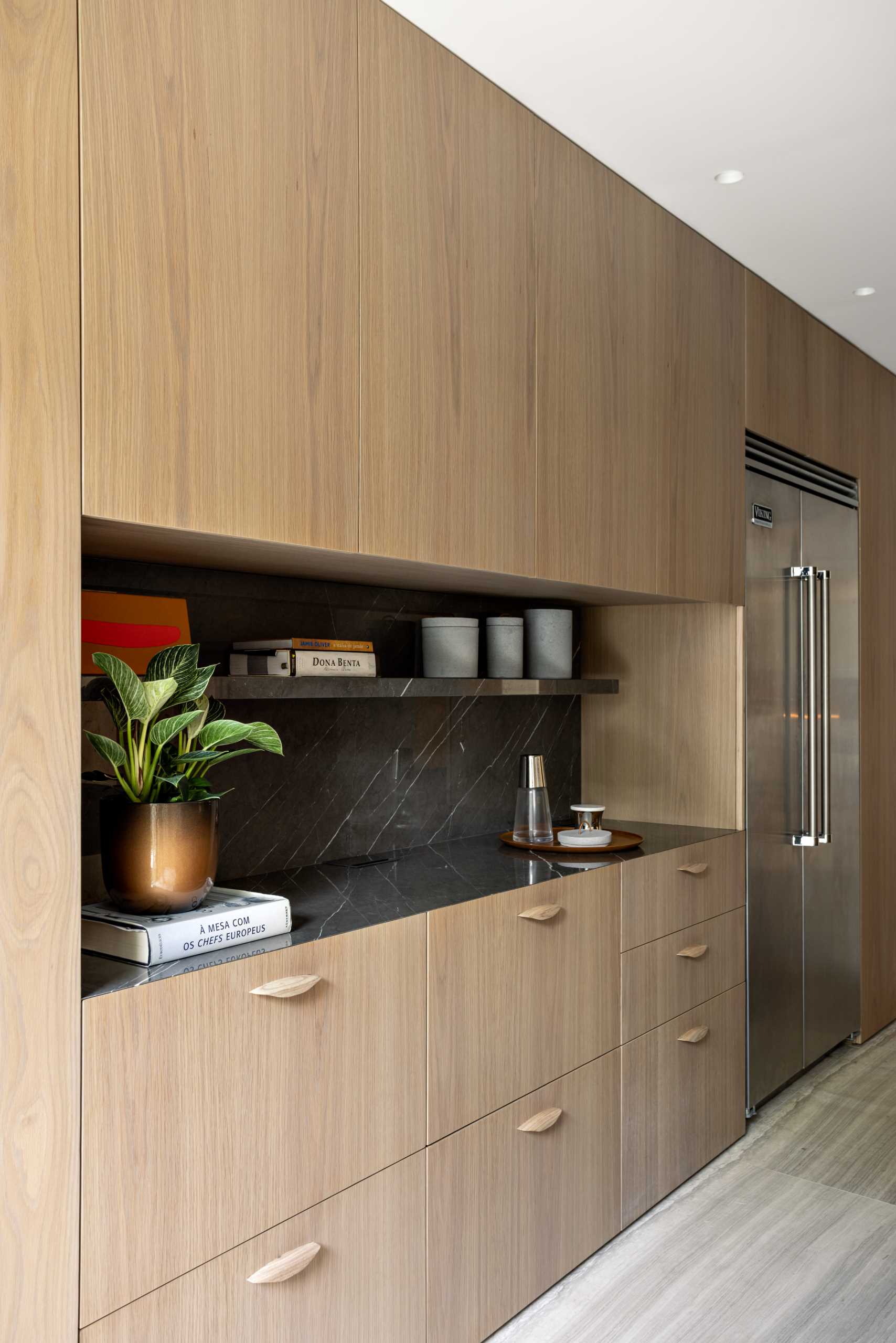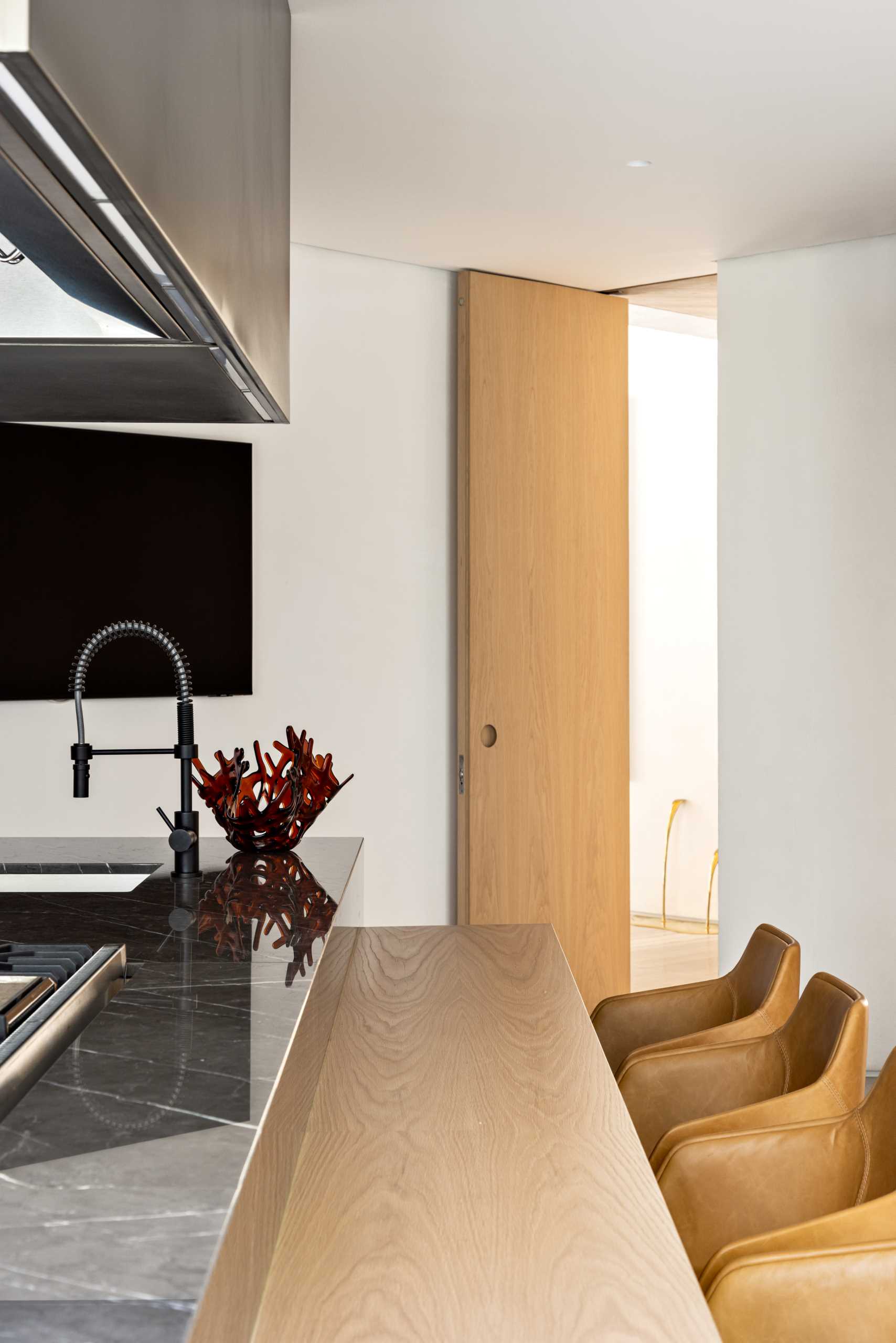 In the media room, there's built-in shelving that provides ample display space for decorative items, while wood is featured on both the floor and ceiling.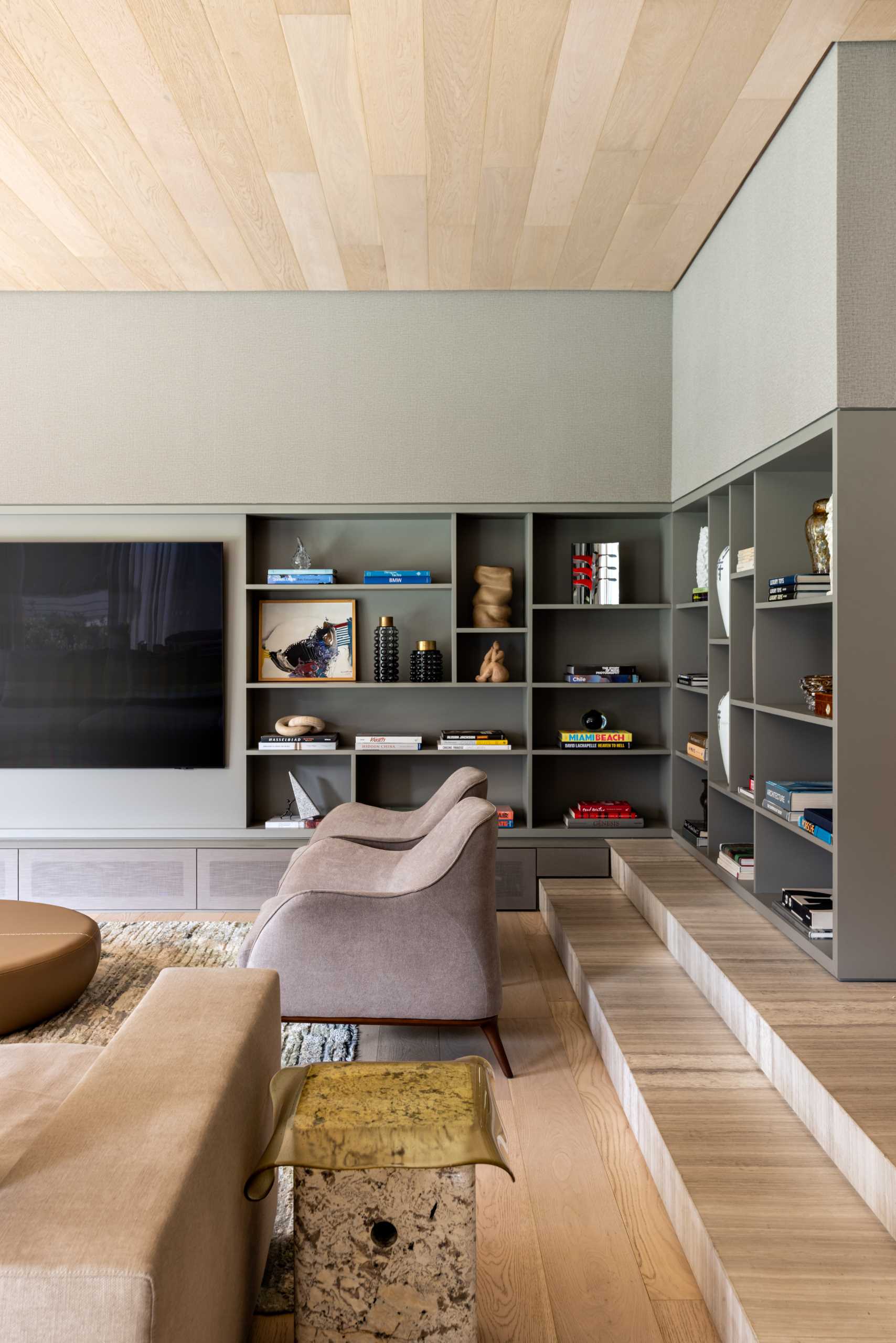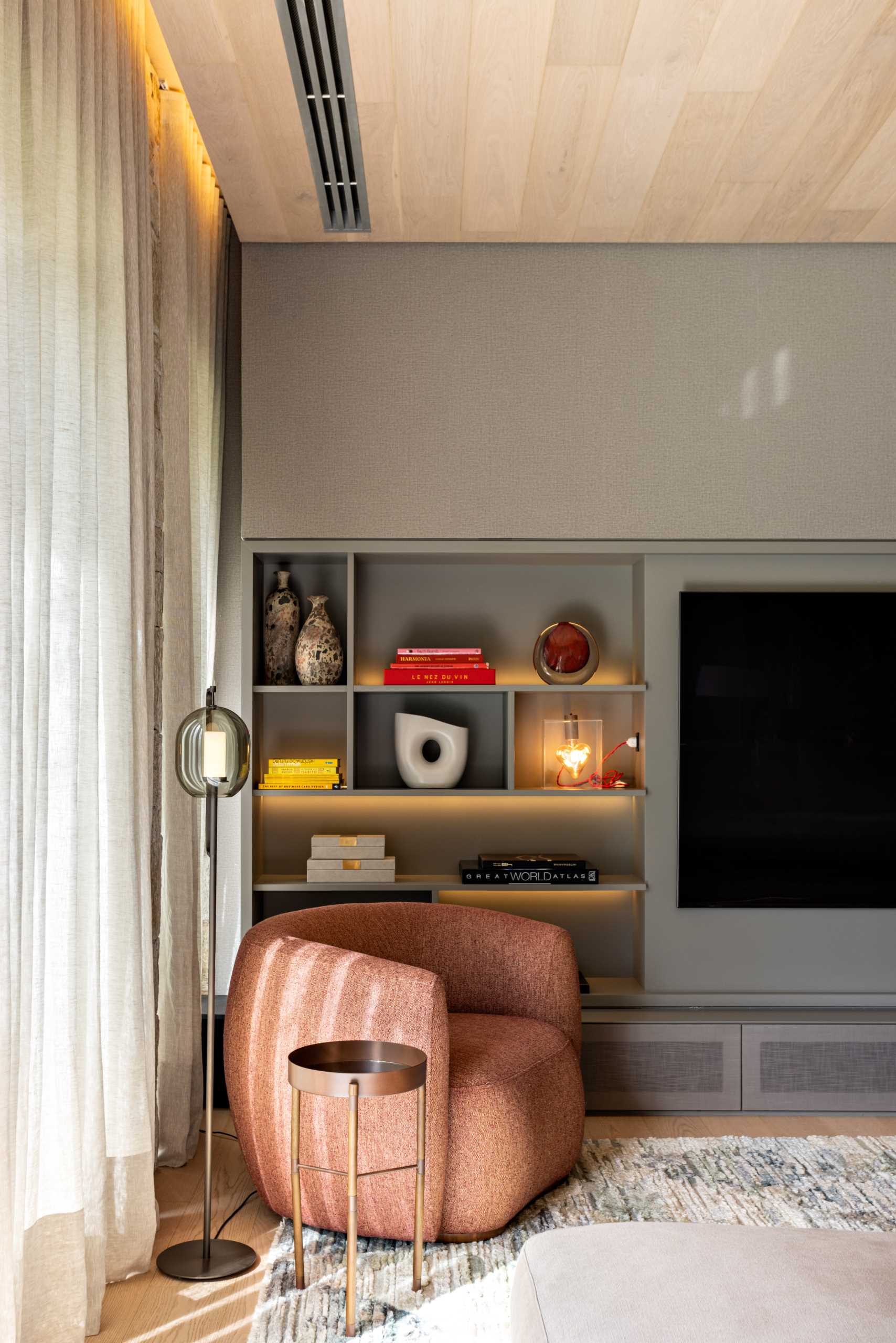 In a powder room, there's a round mirror above a concrete vanity, while a round window with wood slats provides a glimpse of a sauna.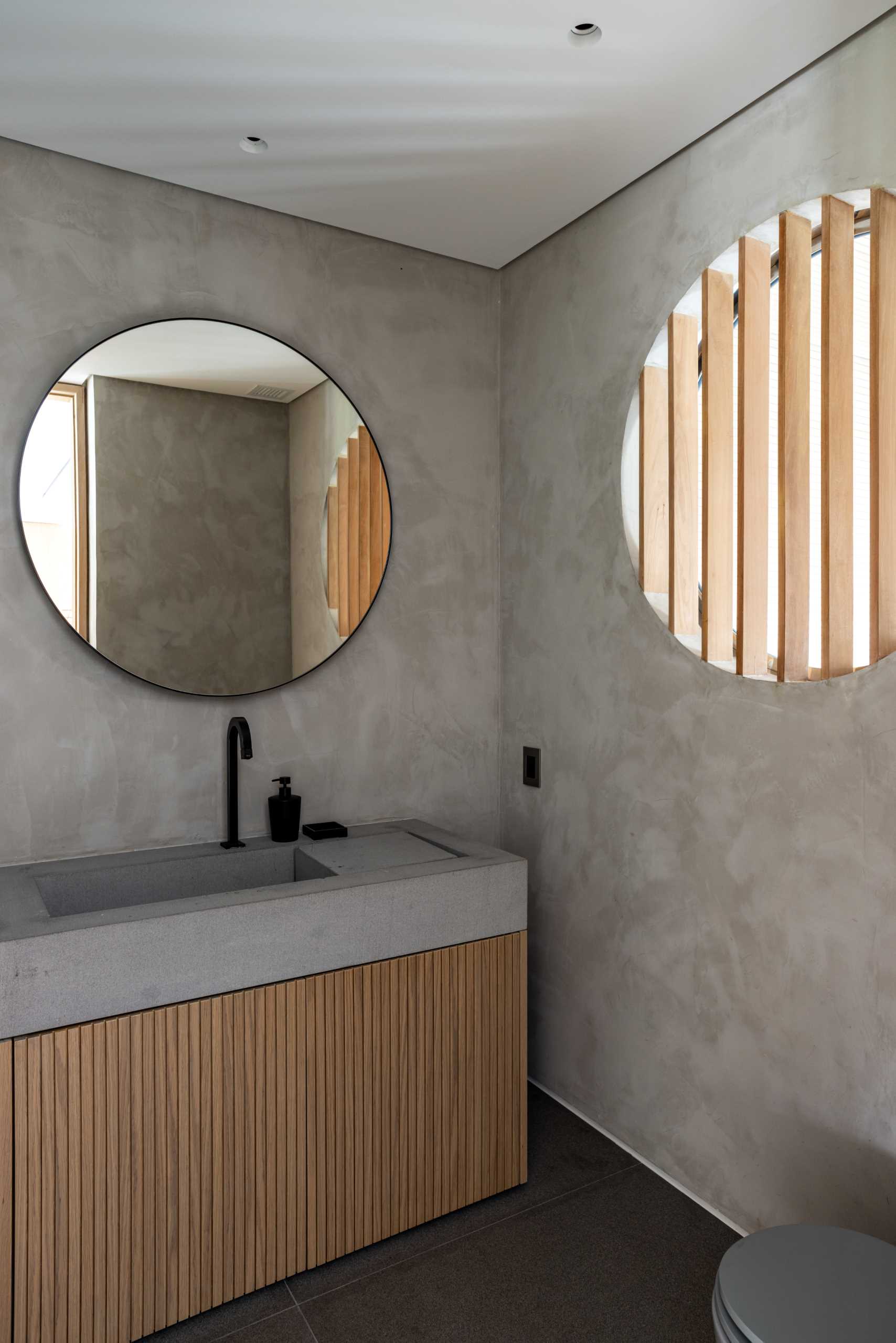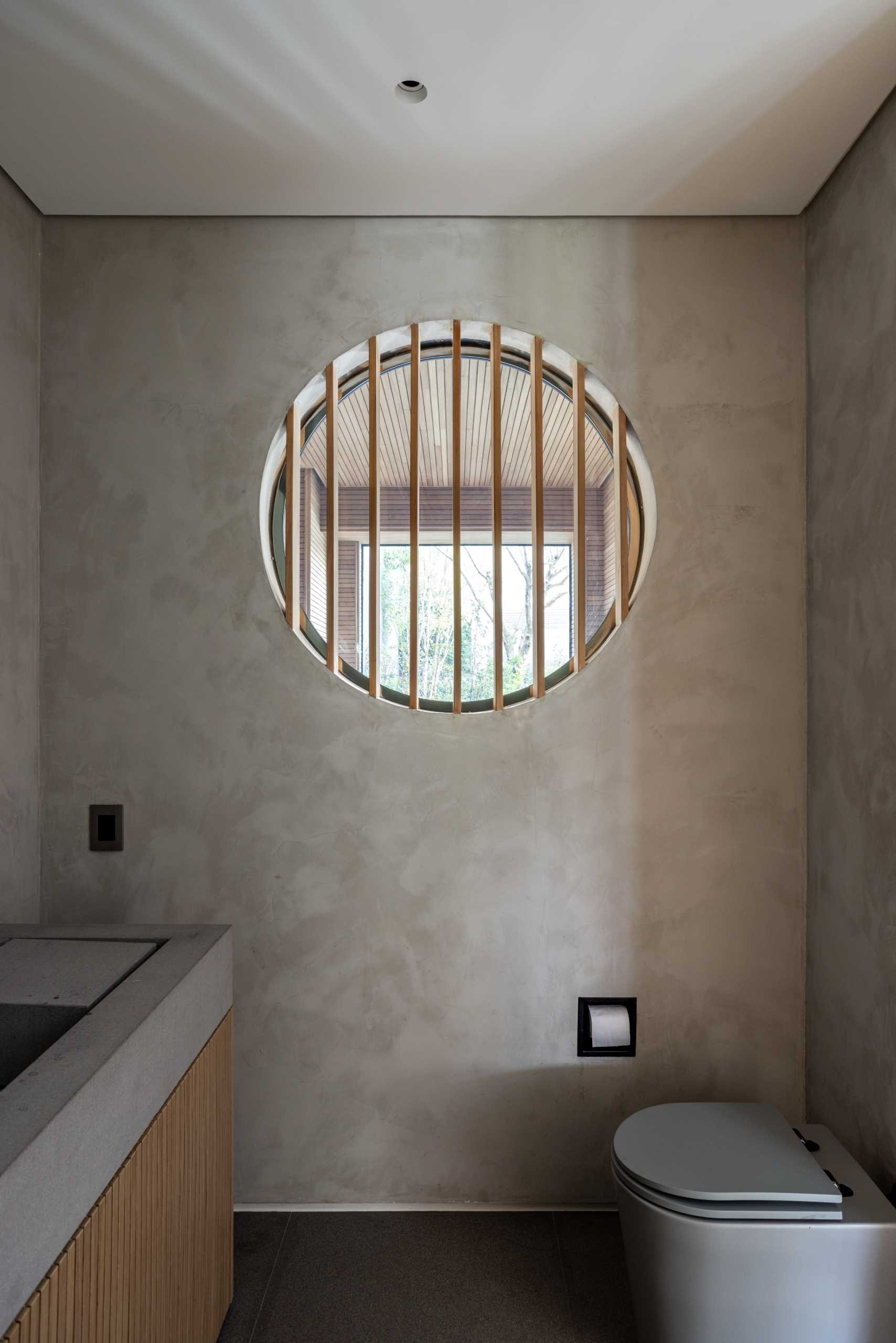 Heading outside, there's a large patio shaded from the sun by the large overhanging roof. The patio has been furnished with seating and dining areas.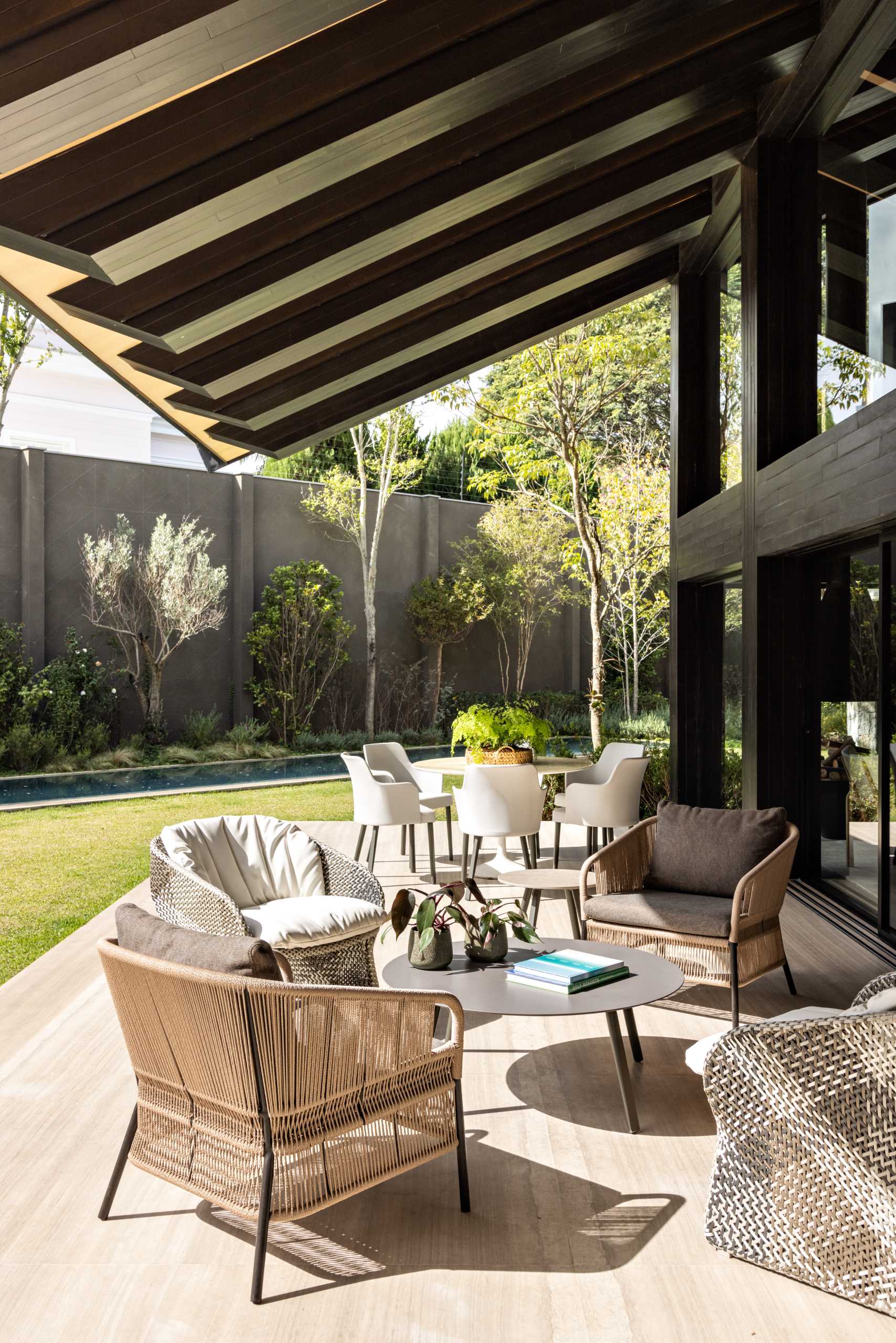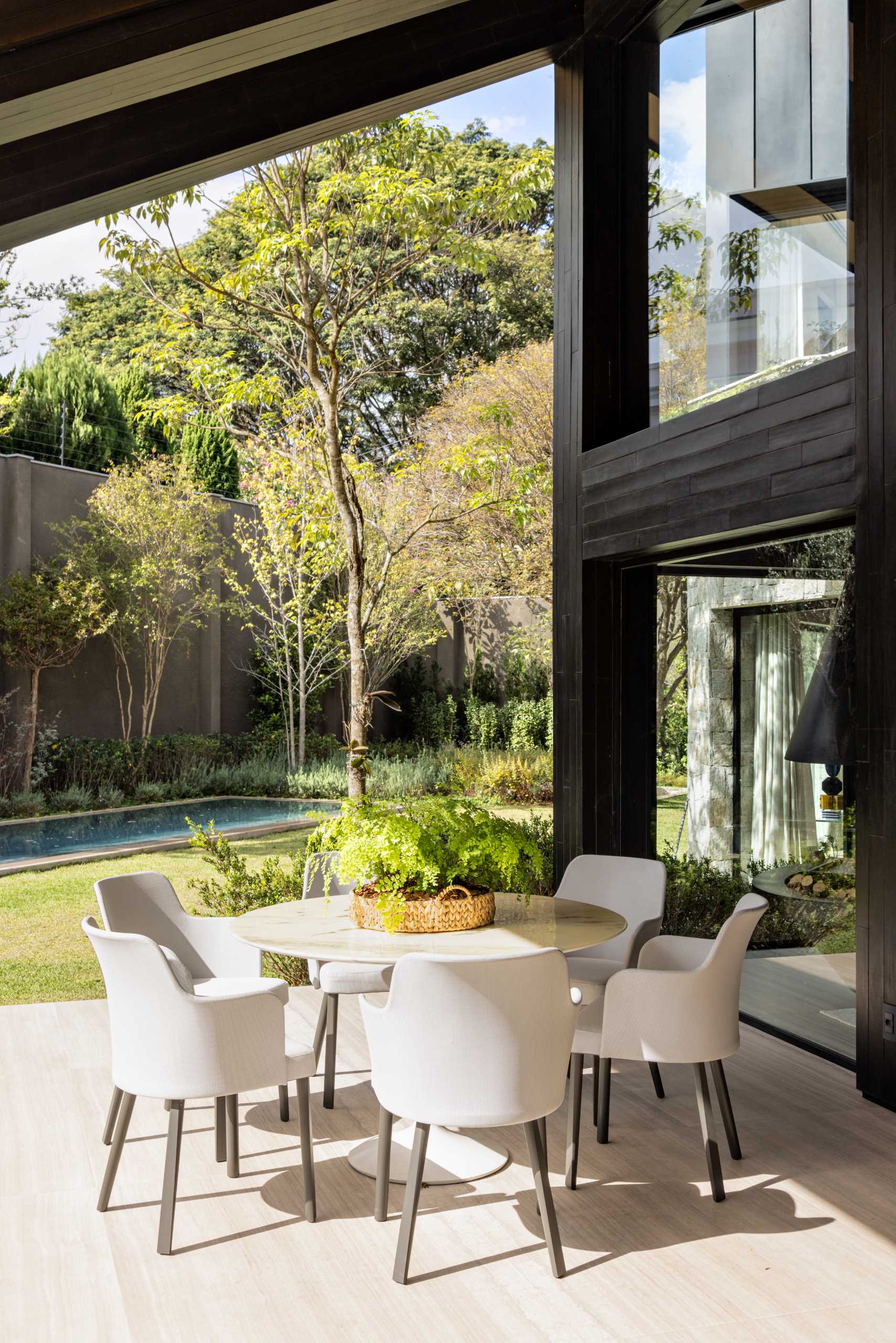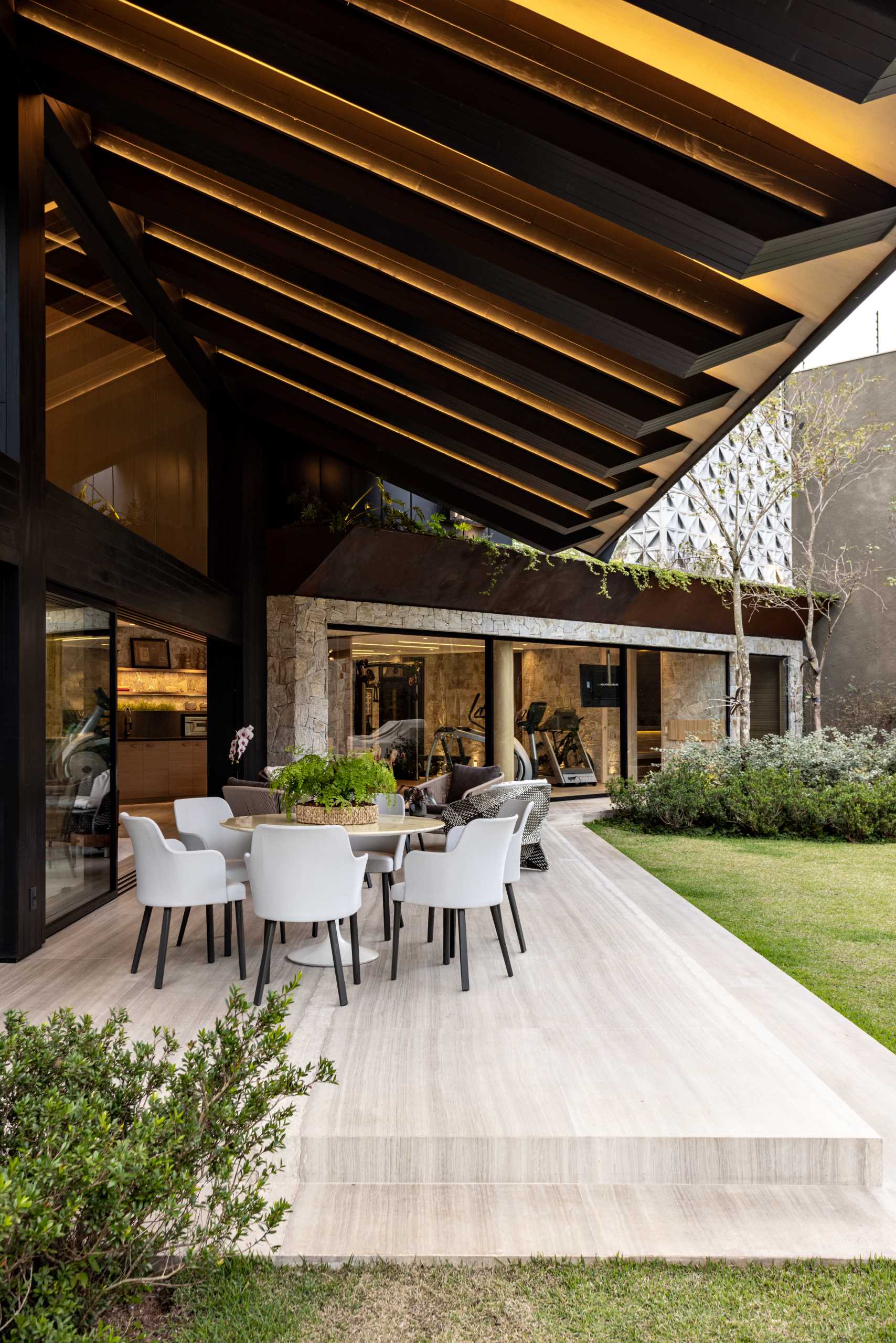 There's also a seating area with an outdoor fire that's nestled into the yard design.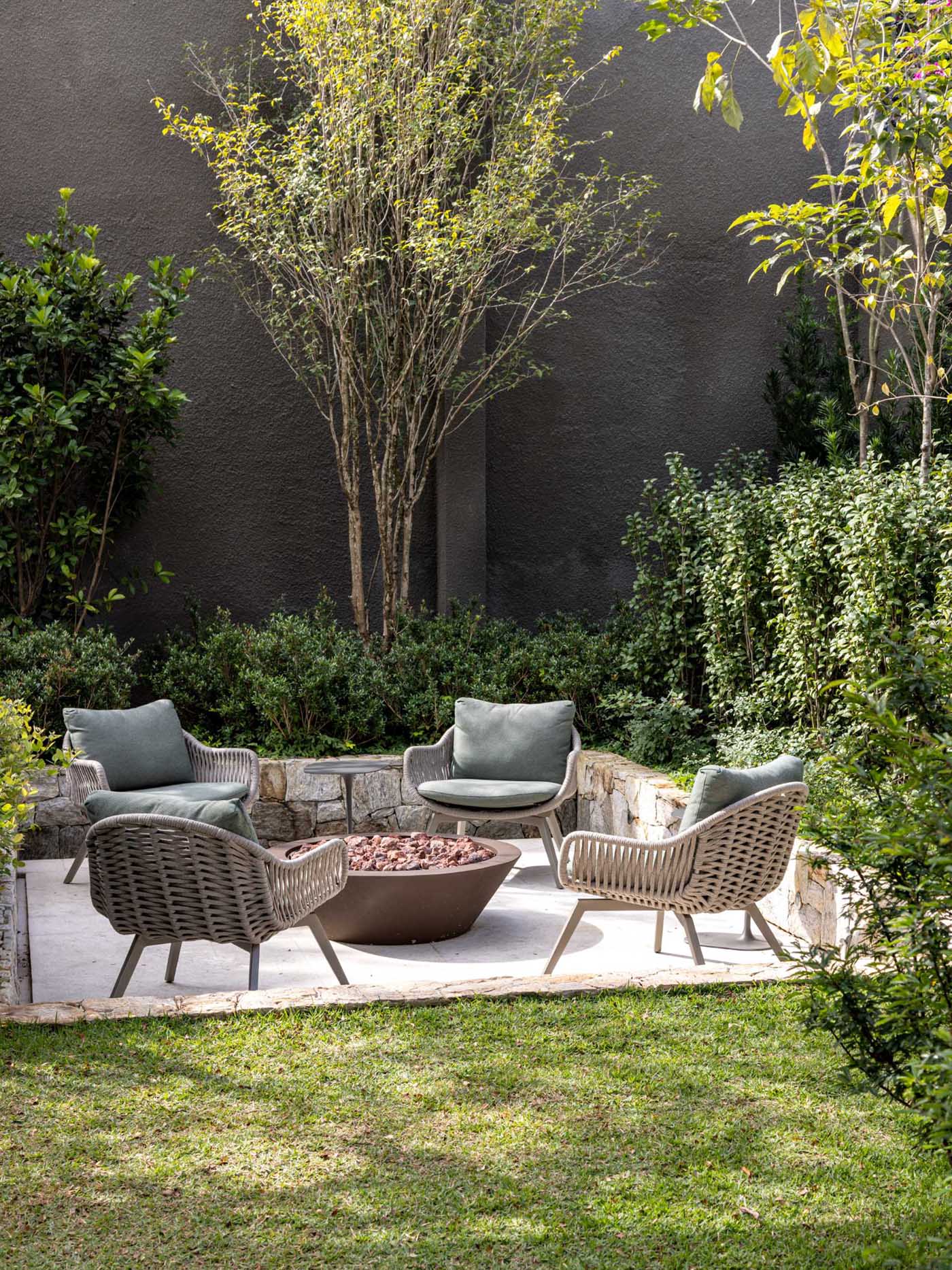 The landscaped yard also includes a long swimming pool that runs along the wall, while at the end of the pool is a secondary patio area.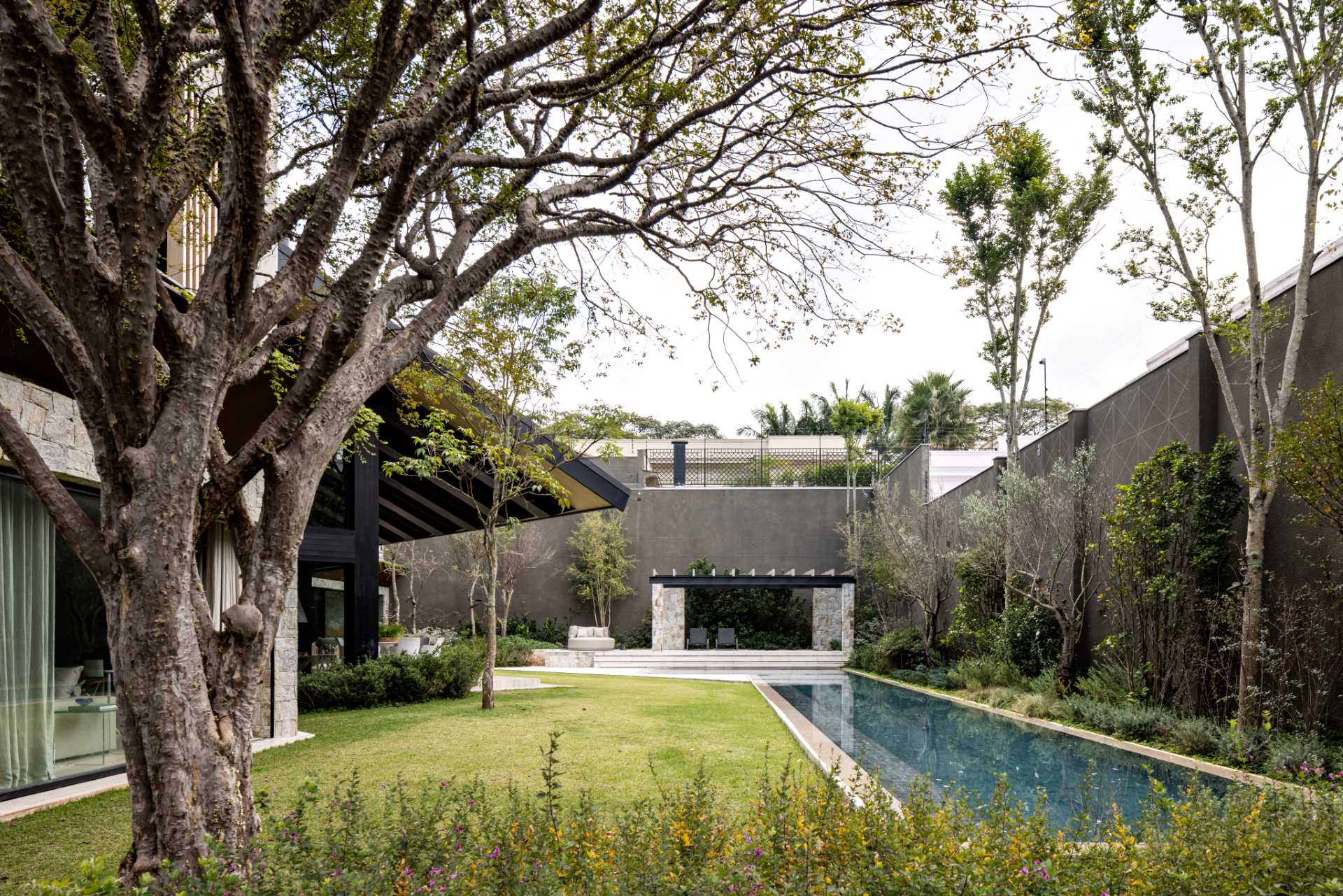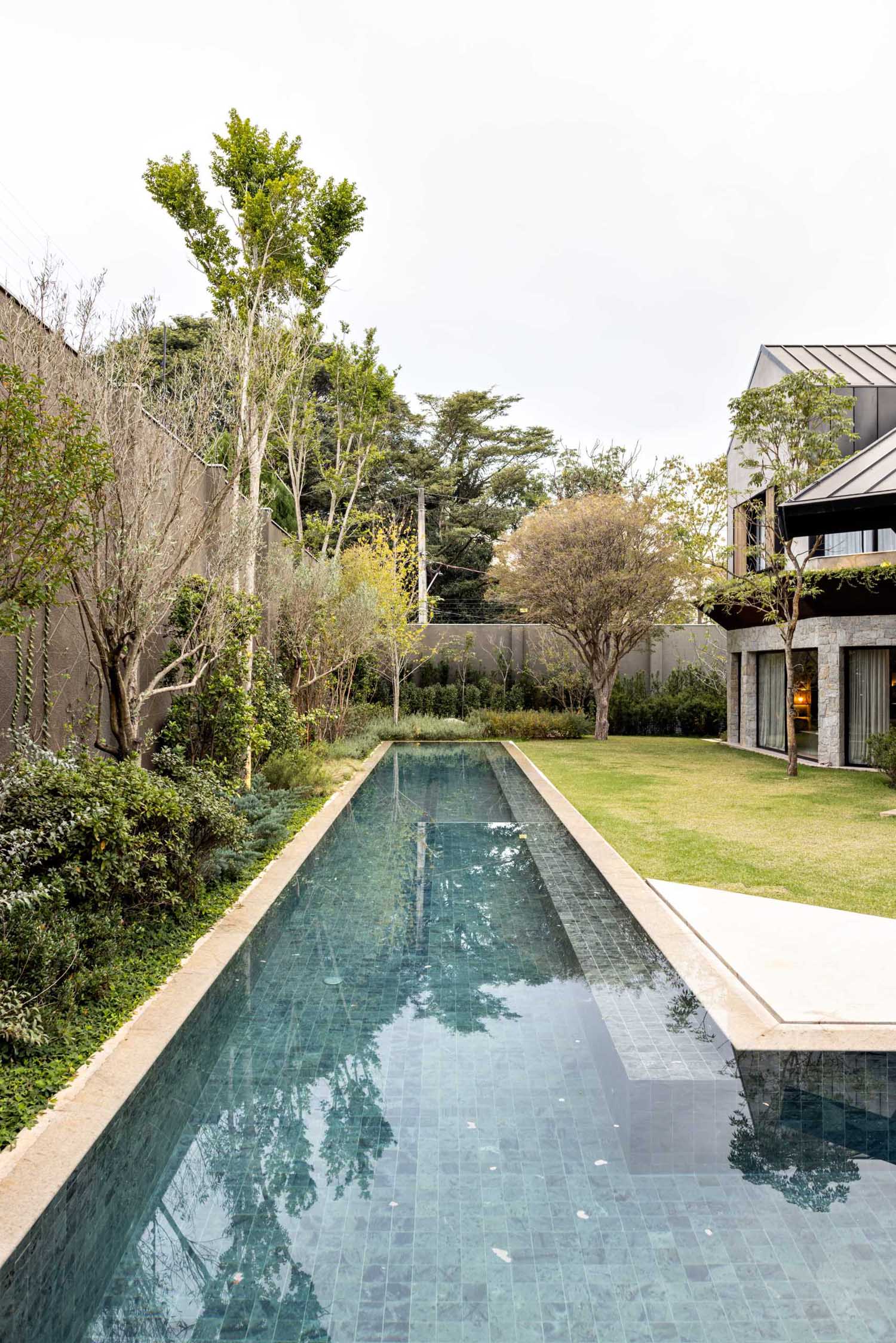 There's also a pathway lined with plants that run alongside the house.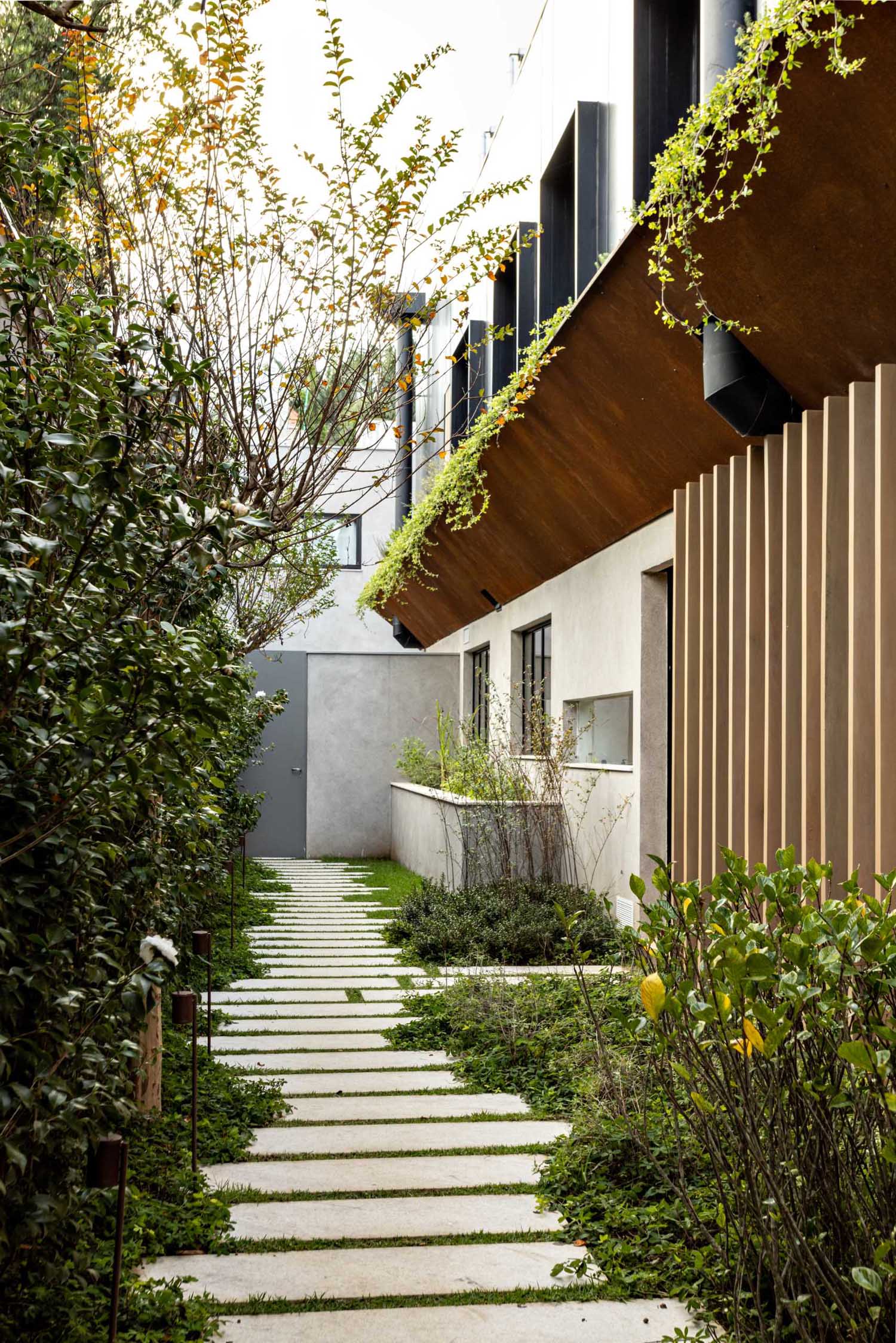 In the garage, there's enough room for multiple cars as they have a stacking system installed.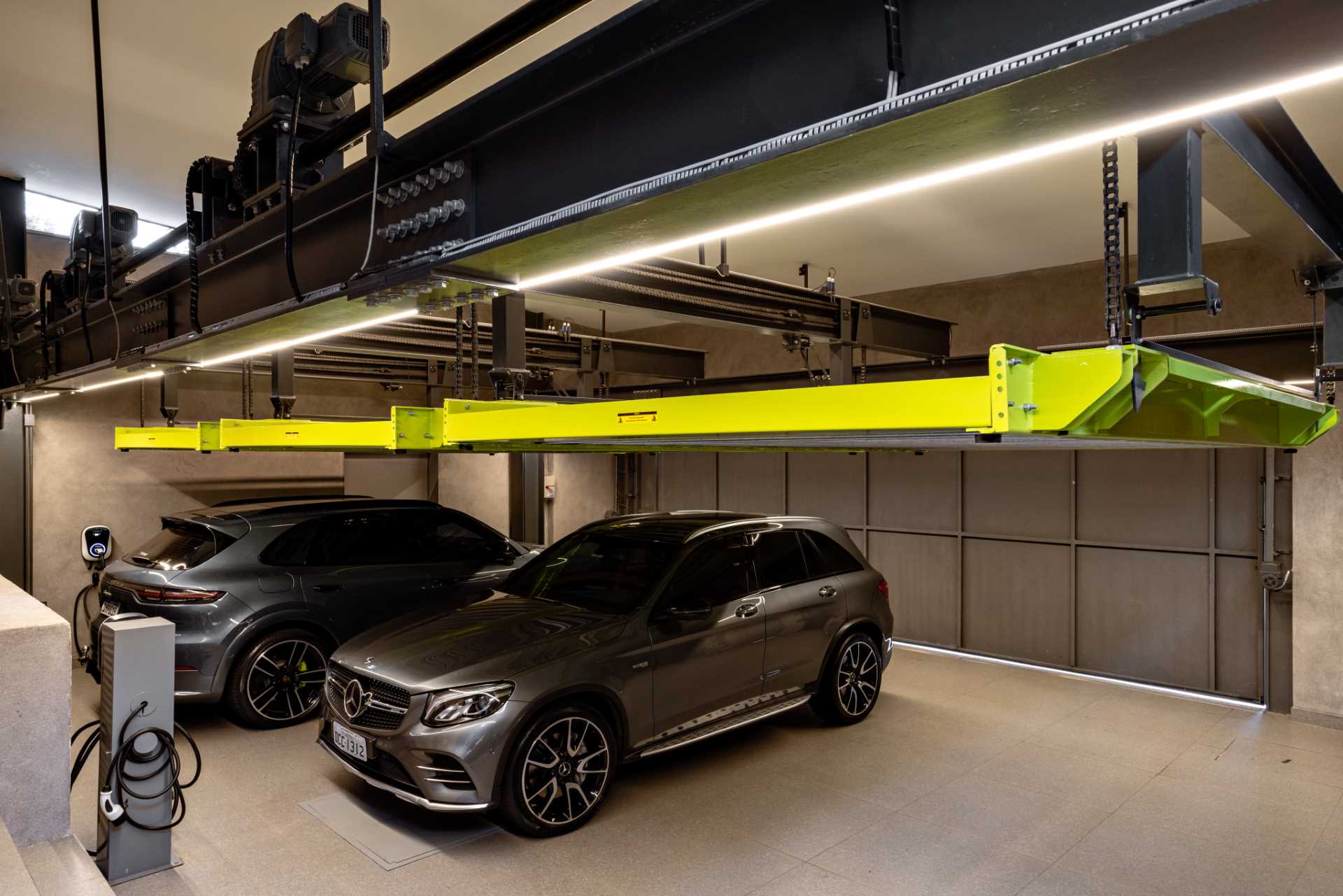 Photography by Fran Parente
Source: Contemporist