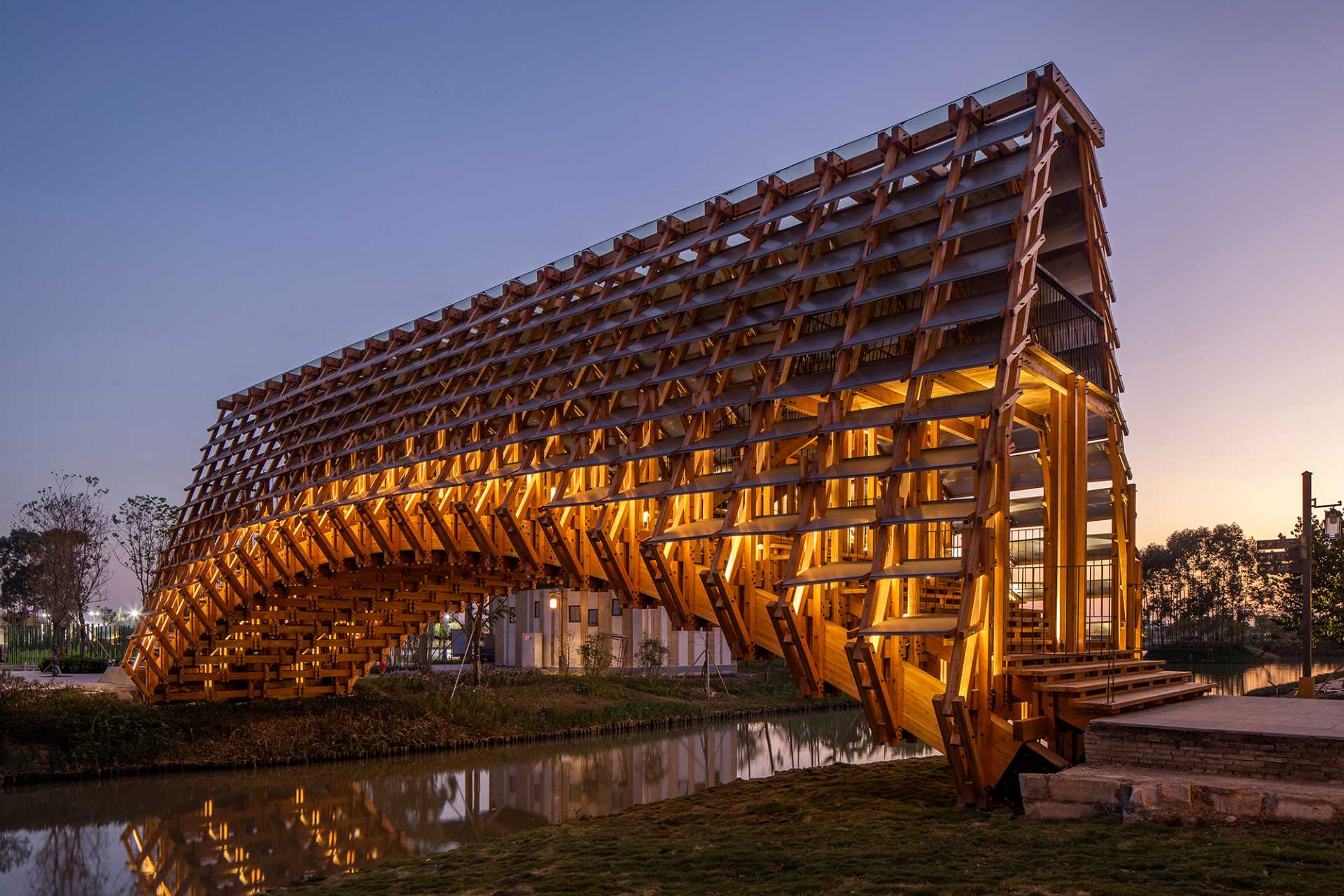 Design firm LUO studio has recently completed a new pedestrian bridge in Jiangmen City, China, that's been built using pine wood, concrete, aluminum plate, and glass.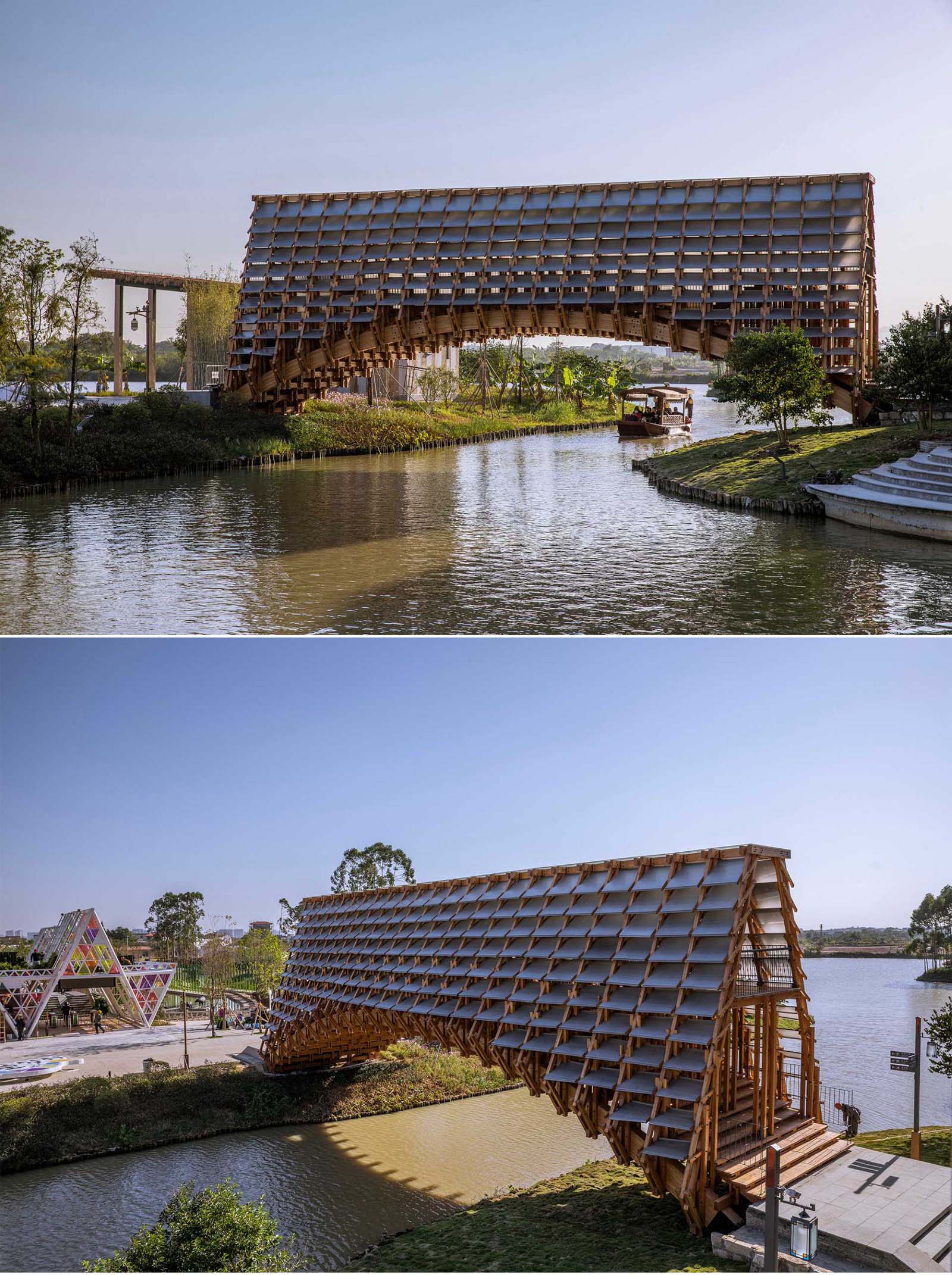 The bridge, which spans across a small tidal waterway and is located within an eco-cultural tourism resort, has an arched design that accommodates the passage of boats underneath and provides a stronger structure.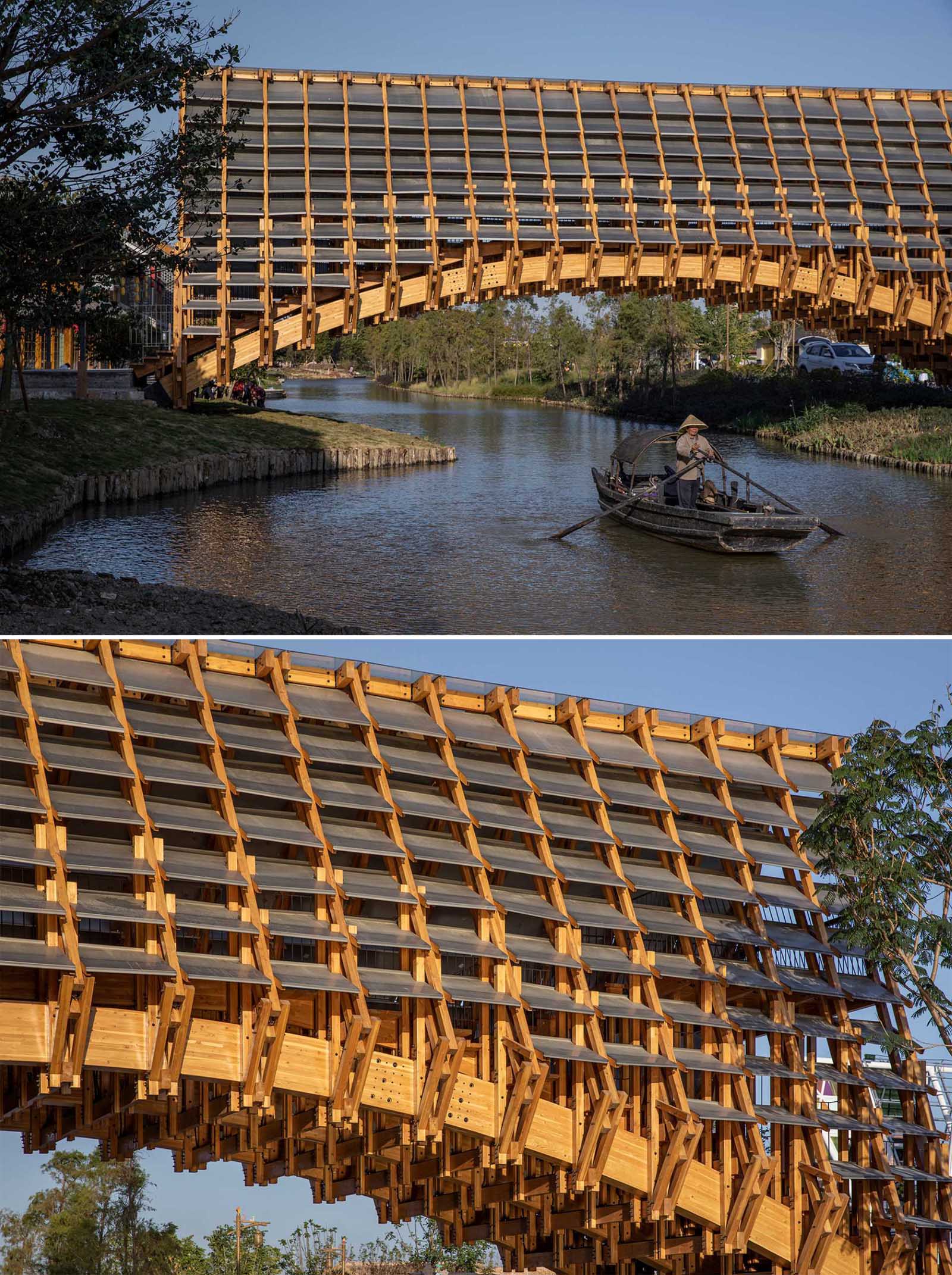 One of many small bridges in the Gulou Waterfront Resort, LUO studio adopted natural wood materials to construct the arched bridge, which created a space more than 4m higher than the normal water level allowing the small fishing vessels and tour boats to pass underneath.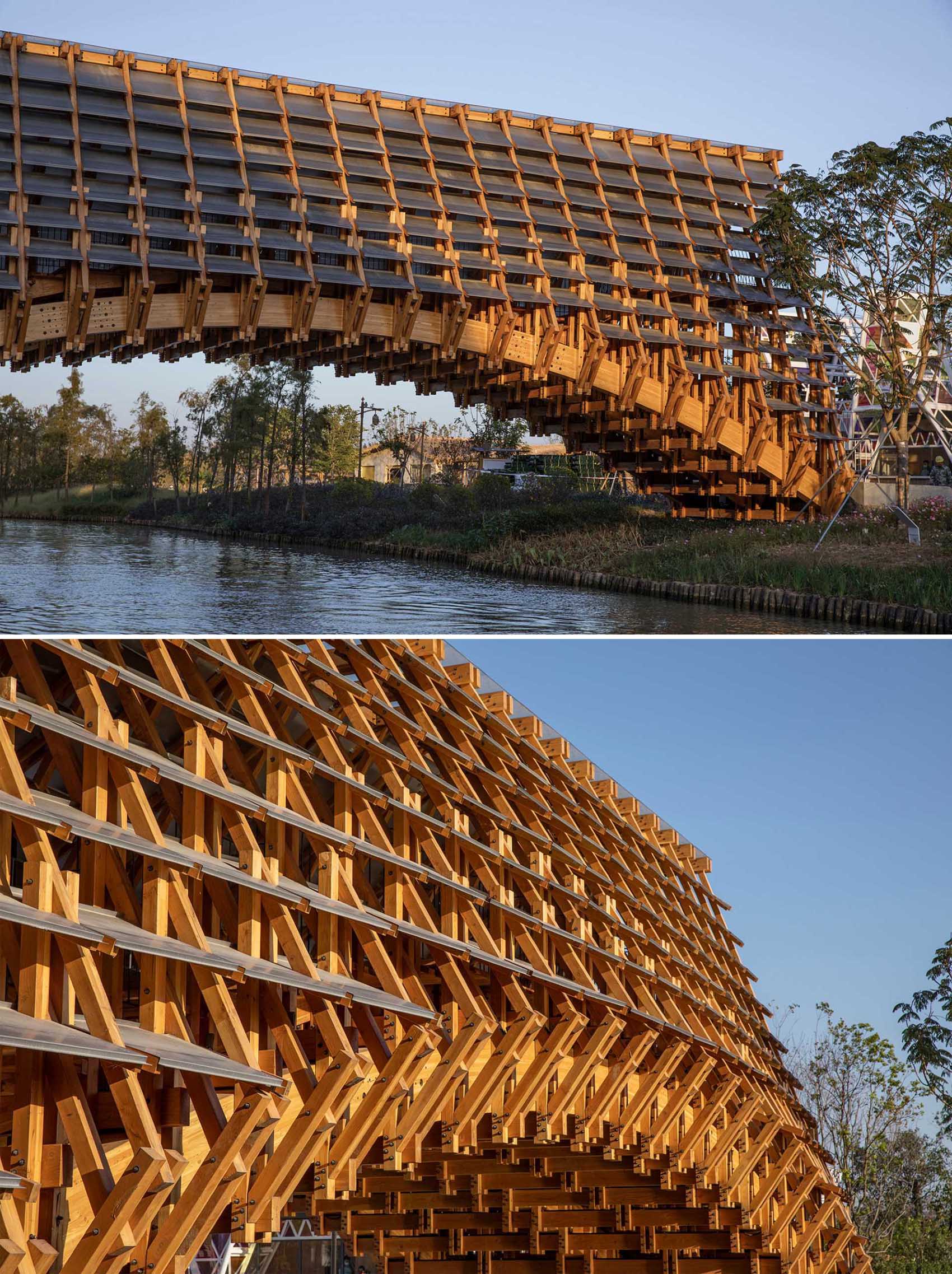 LUO studio utilized 3 large curved beams as main structural components, which are arranged in a parallel manner with 9 foot (2.8m) spacing between them.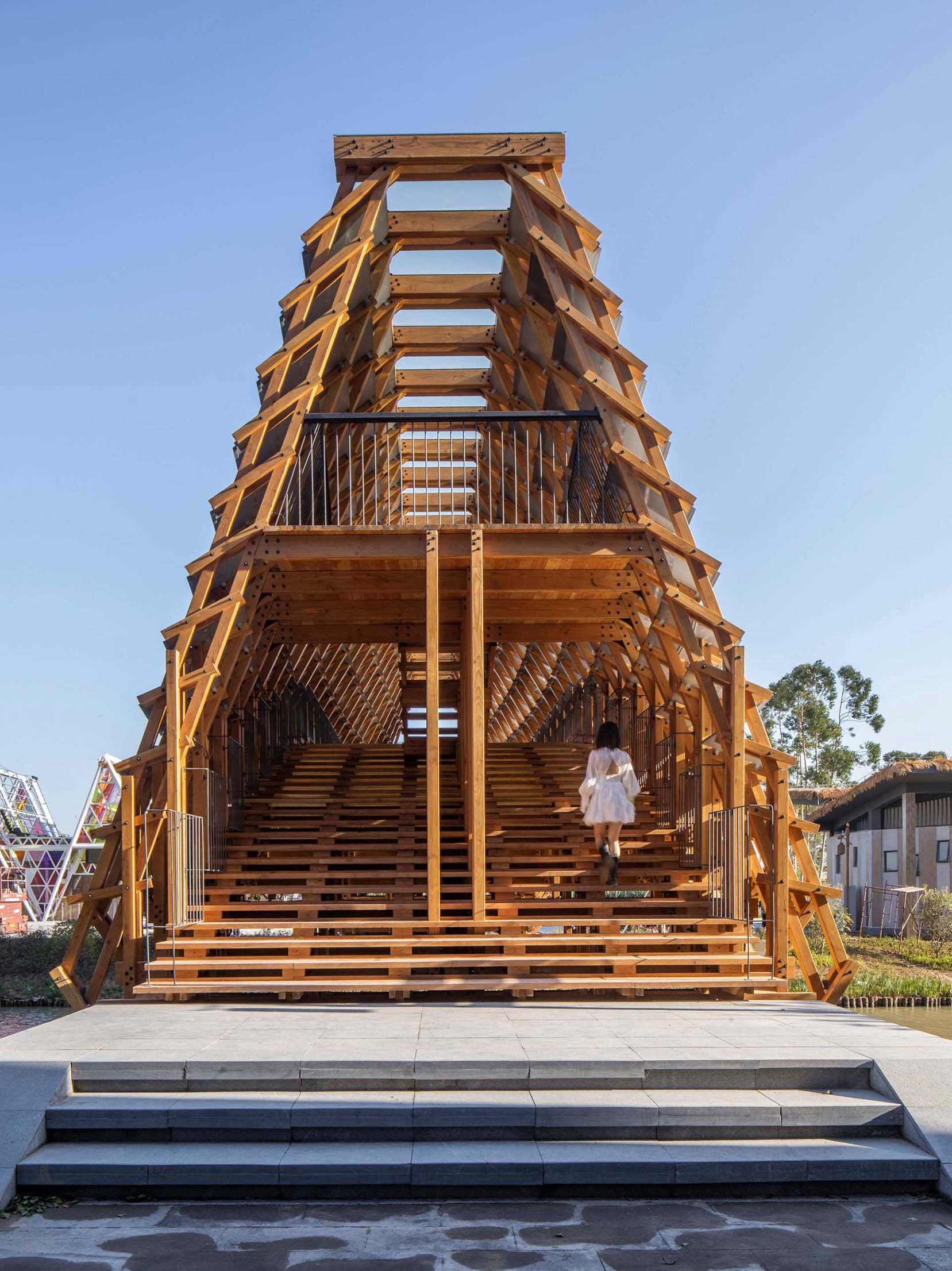 With full consideration of manufacturing and transportation costs, each main beam was divided into three sections at appropriate positions, connected and assembled by steel-strengthened bolts on the site, to form the complete wooden beam.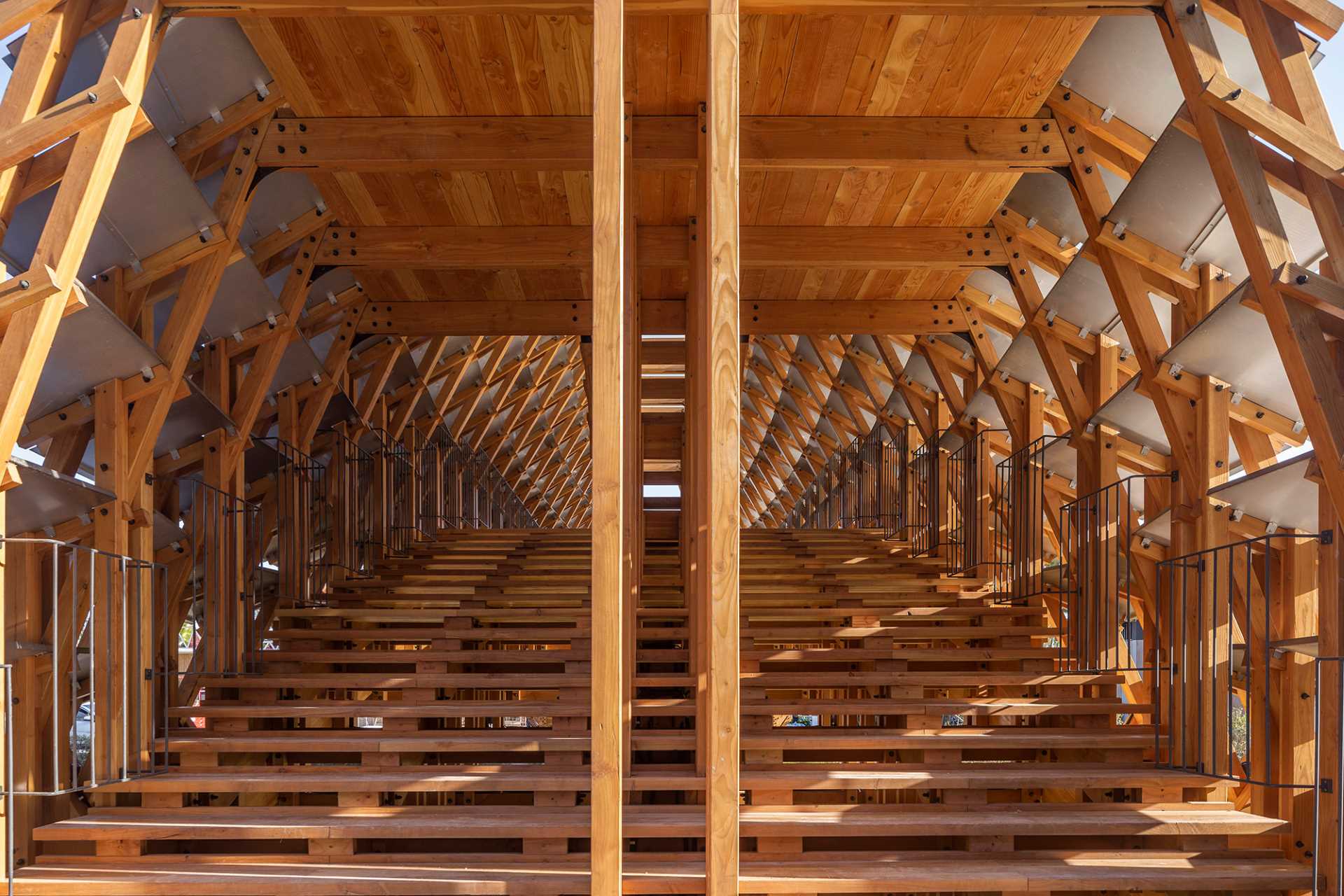 The design of the bridge inherited the construction wisdom of ancient covered bridges and includes a relatively "closed" corridor space to accentuate the transition from the "practical" commercial street area to the relatively "dreamy" children's recreation area, allowing visitors to experience a sort of ceremonial moving process.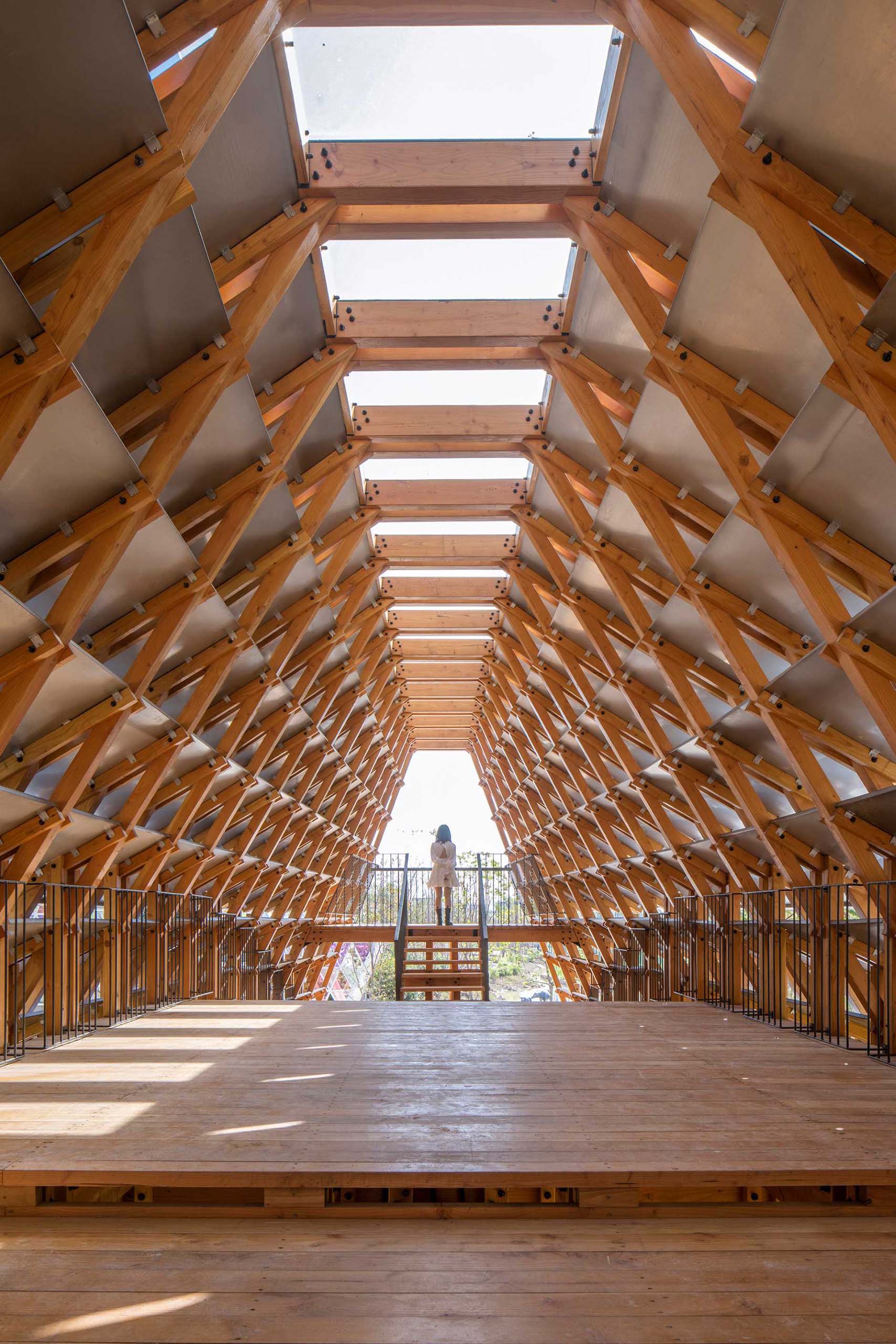 The exterior of the corridor space is covered by layers of metal plates, which effectively protect it from rain and create a sense of cohesion for the space, while the top of the roof allows light to pass through.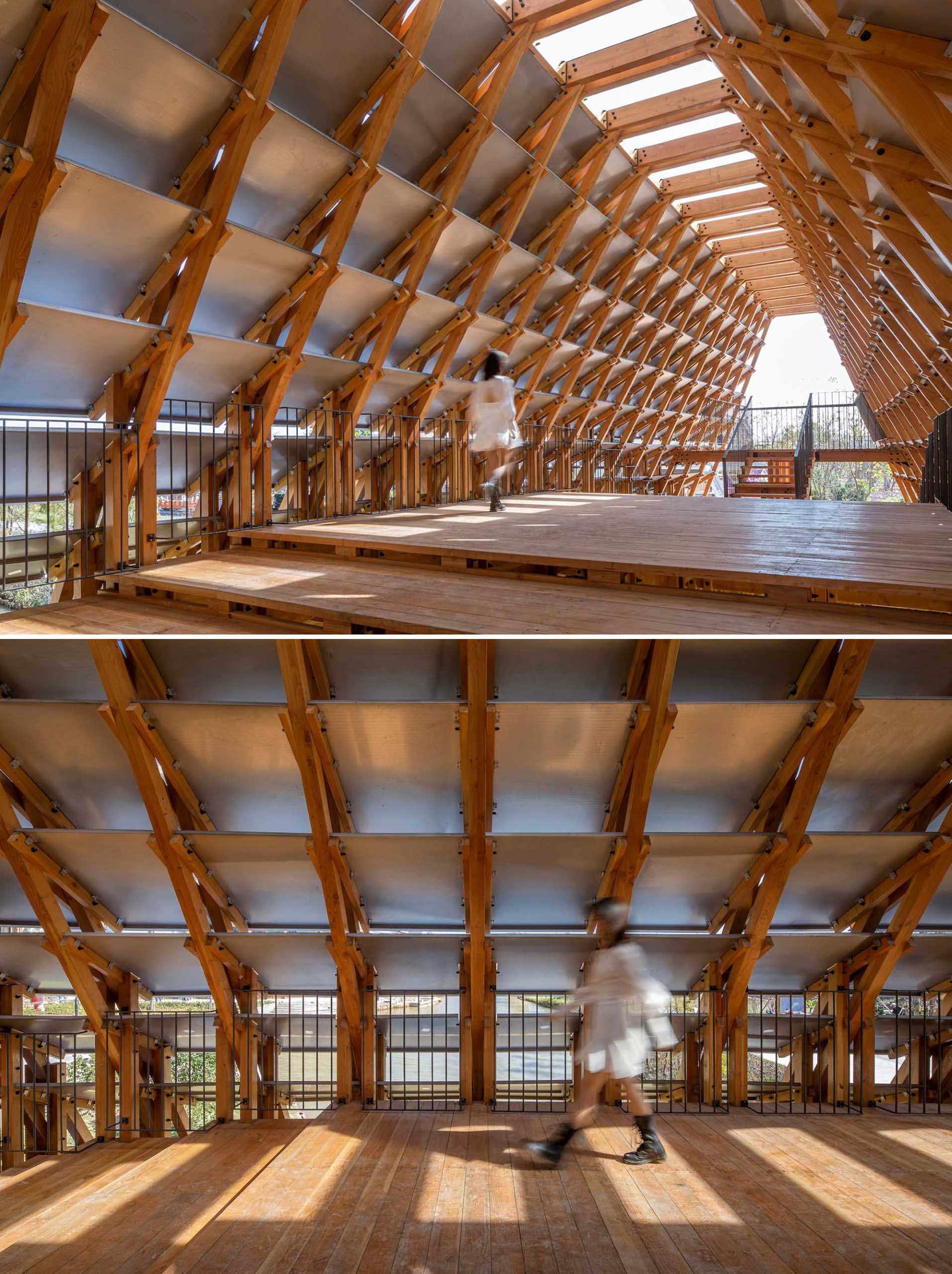 You can see more details of the bridge by watching the following video…
Photography: Jin Weiqi | Video production: Jin Weiqi, Xiao Shiming | Design studio: LUO studio | Design / construction instruction: Luo Yujie, Lu Zhuojian, Wang Beilei | Structural consulting: LaLu Structural Consulting | Construction firm: Shenzhen Zhenhui Architectural Engineering Co., Ltd
Source: Contemporist