August 4, 2022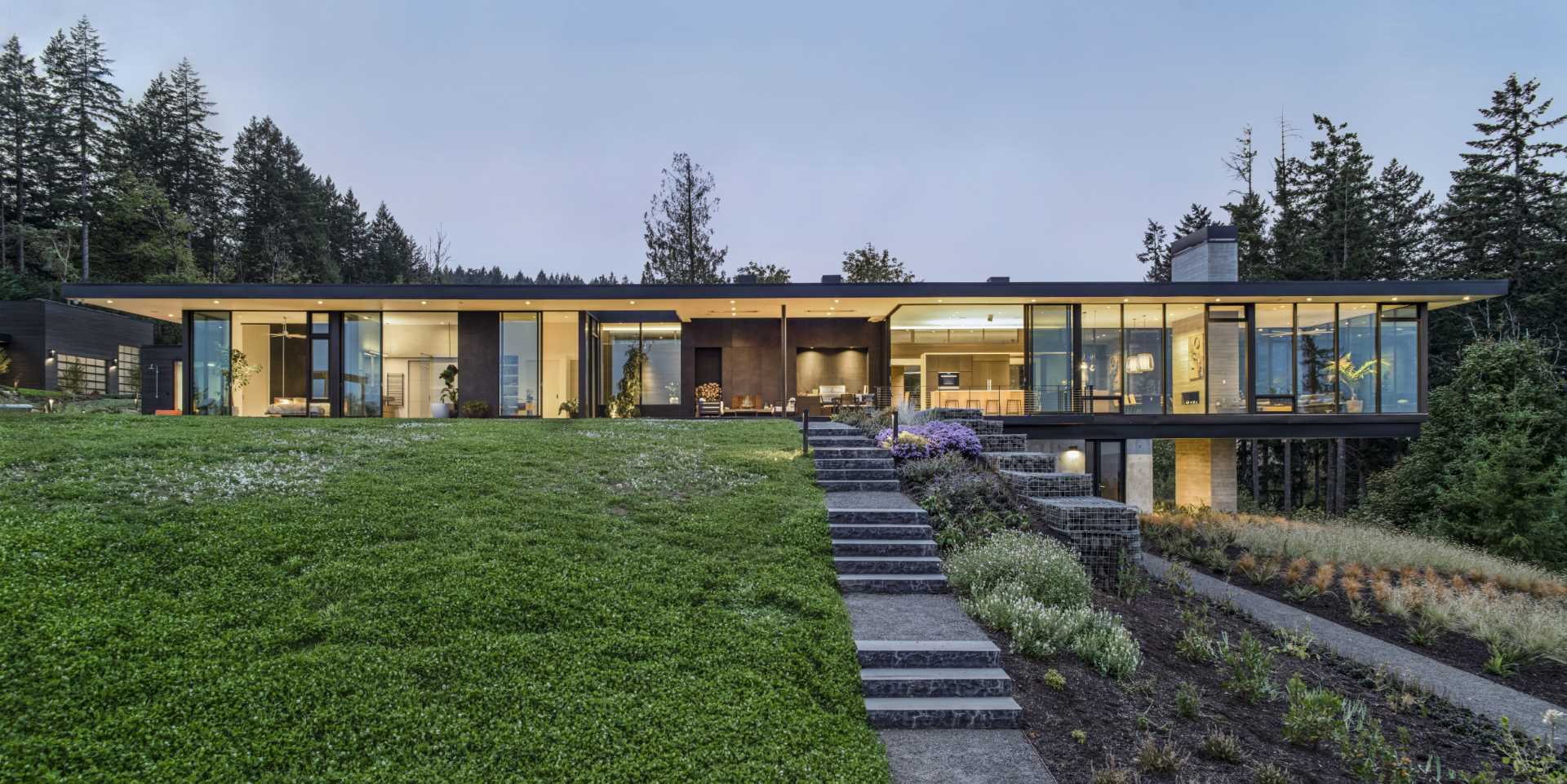 Scott Edwards Architecture has designed a new home in Yamhill County, Oregon, that's perched on a site offering expansive views of five different mountains.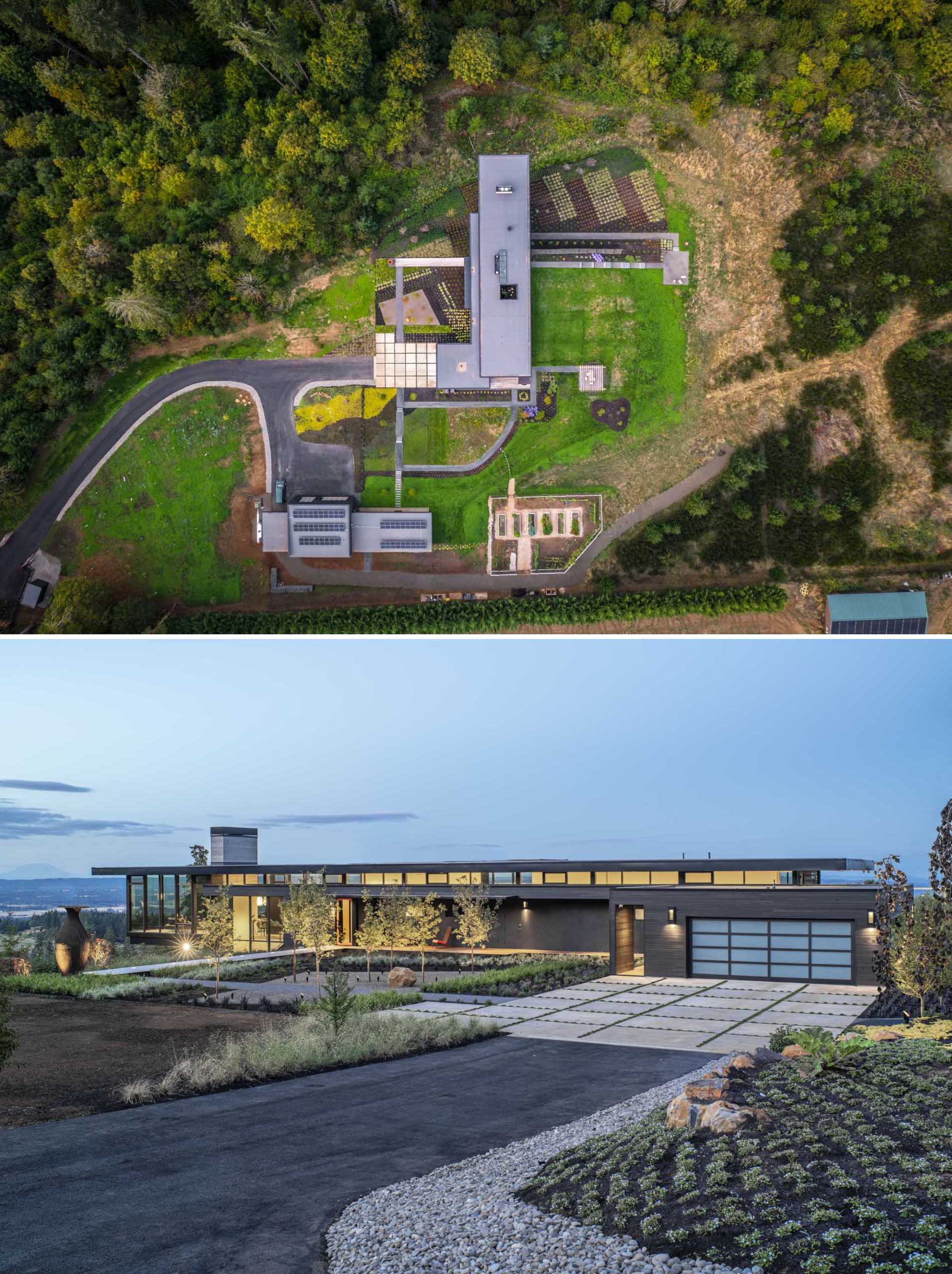 The home features floor-to-ceiling windows, and sliding doors are used in every east-facing room, all with the intent to blur the line between inside and out.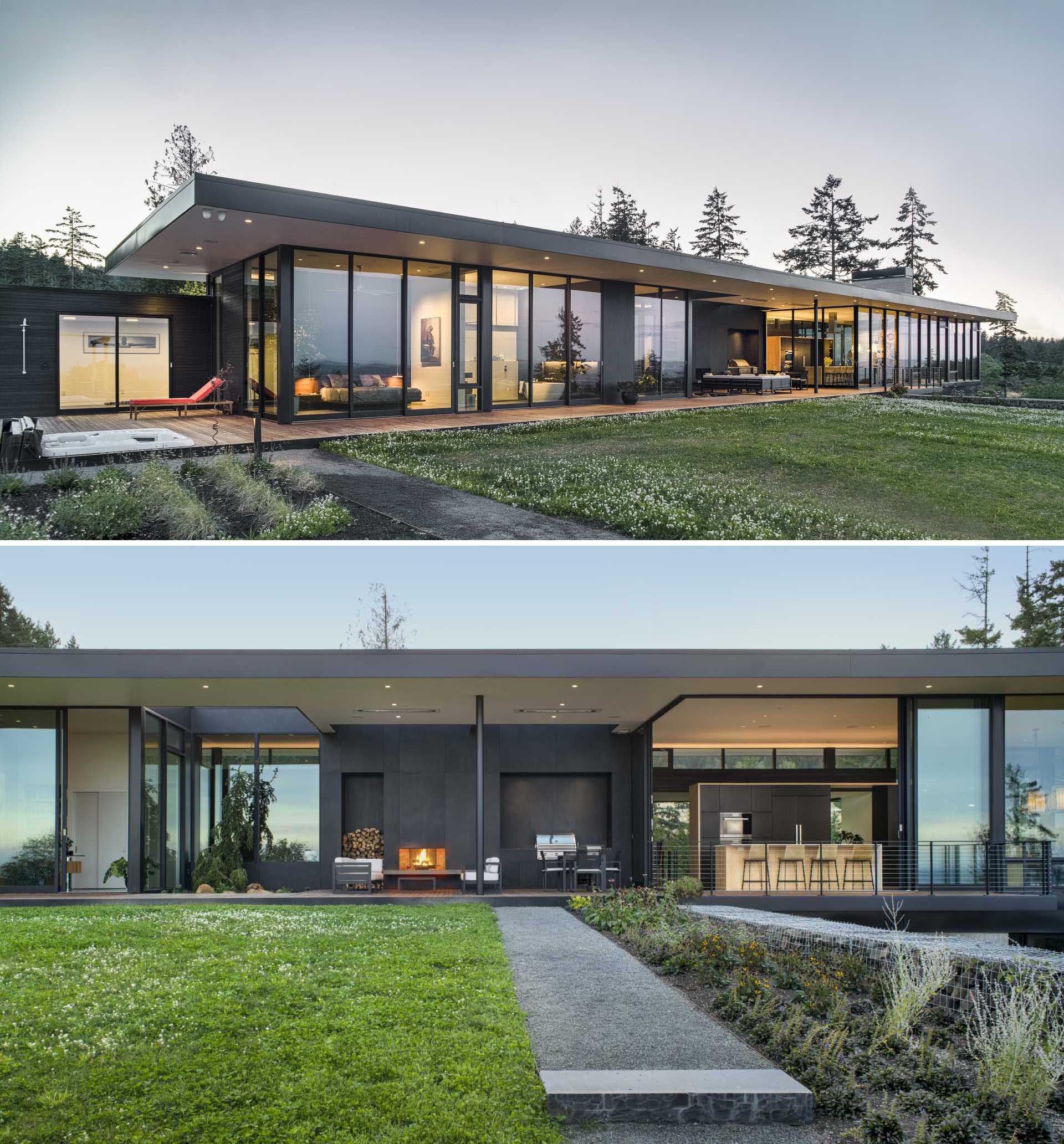 The design of the home is organized in a bar running north to south with exterior covered spaces carving away at the volume of the bar. A cantilevered living room and dining room are supported by the concrete fireplace and chimney structure.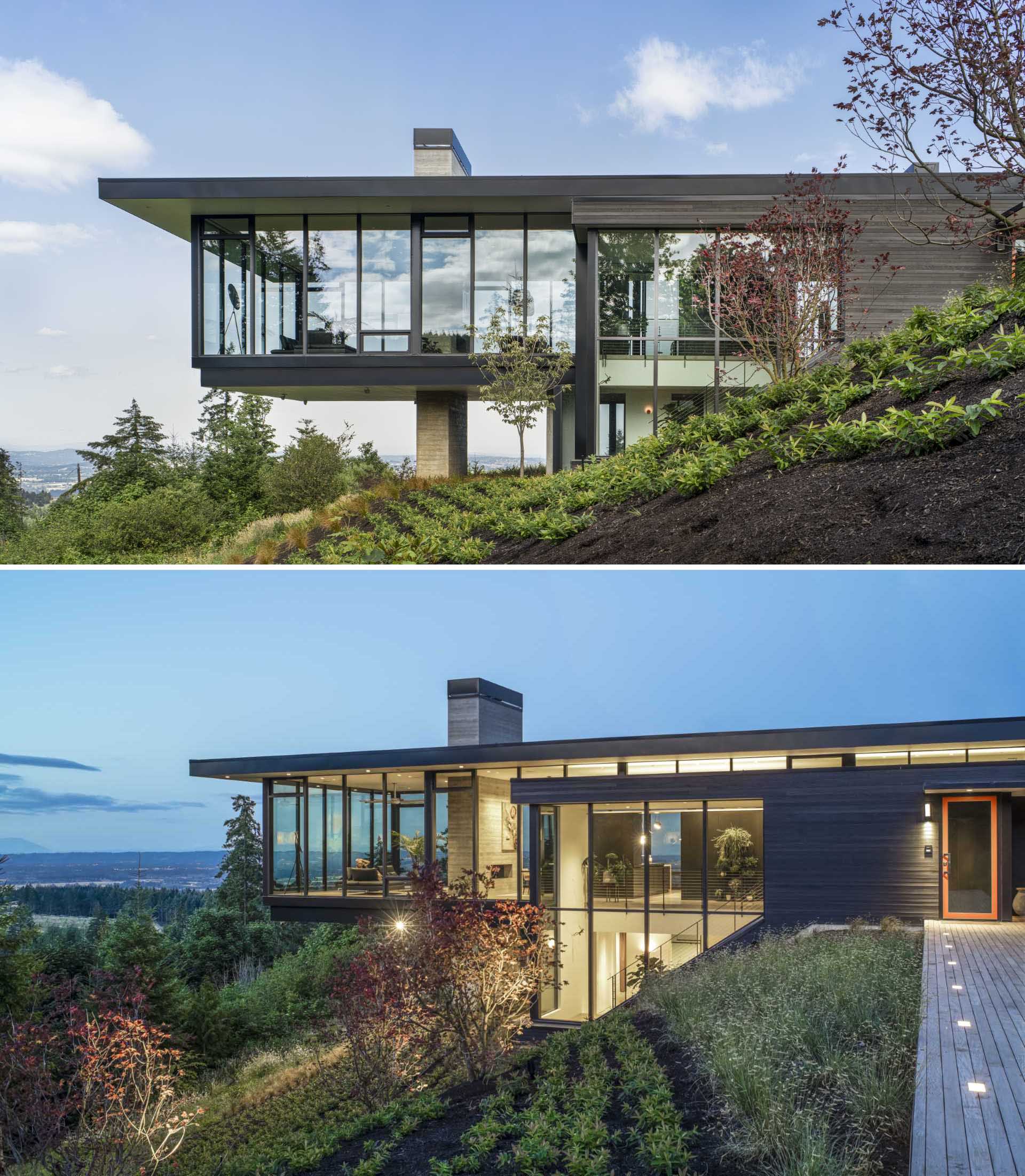 The interiors of the home, like in the living room, are modern and clean, using contrasting blacks and whites, and wood floors.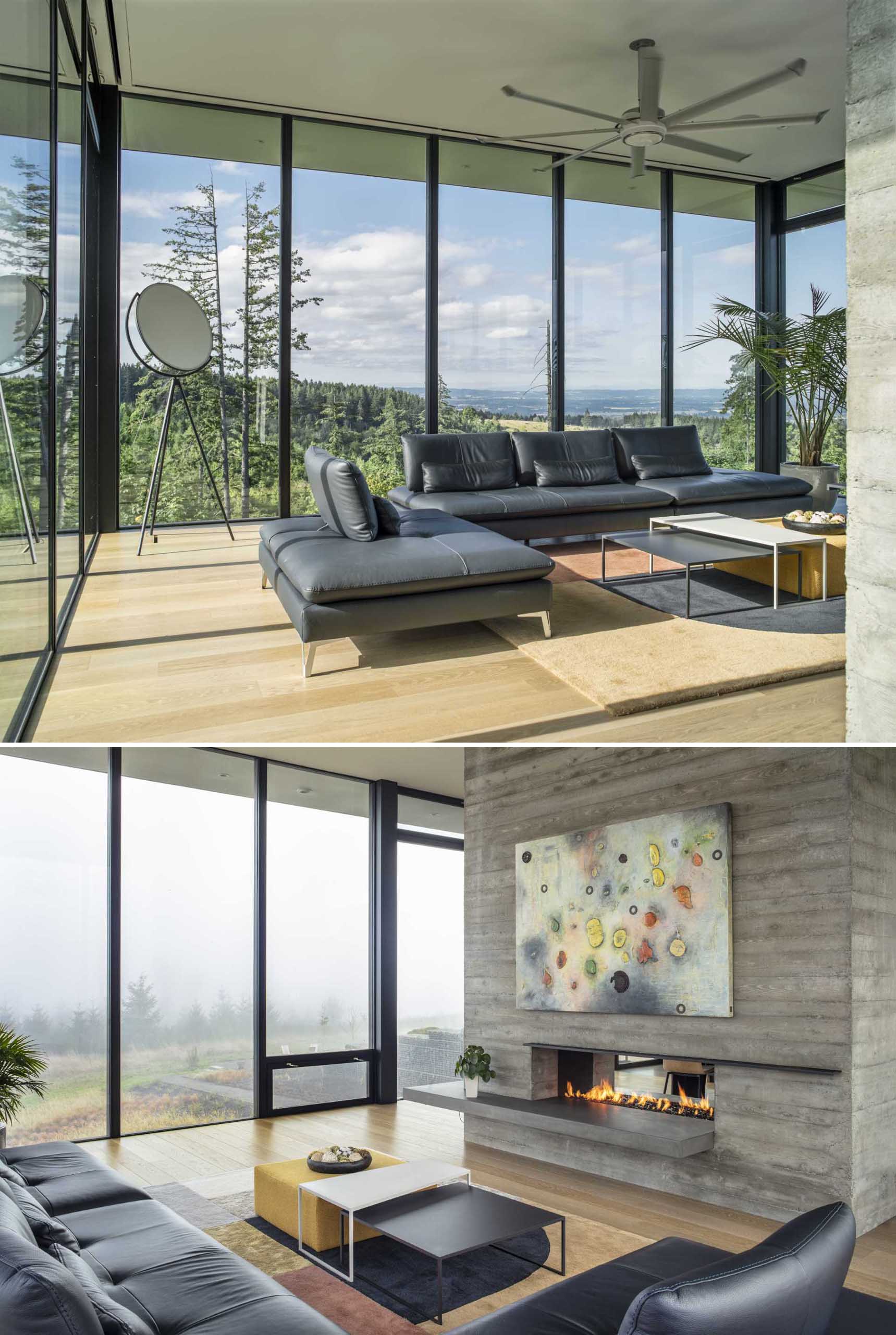 A board-formed, double-sided concrete fireplace can be enjoyed from the living room and the dining room.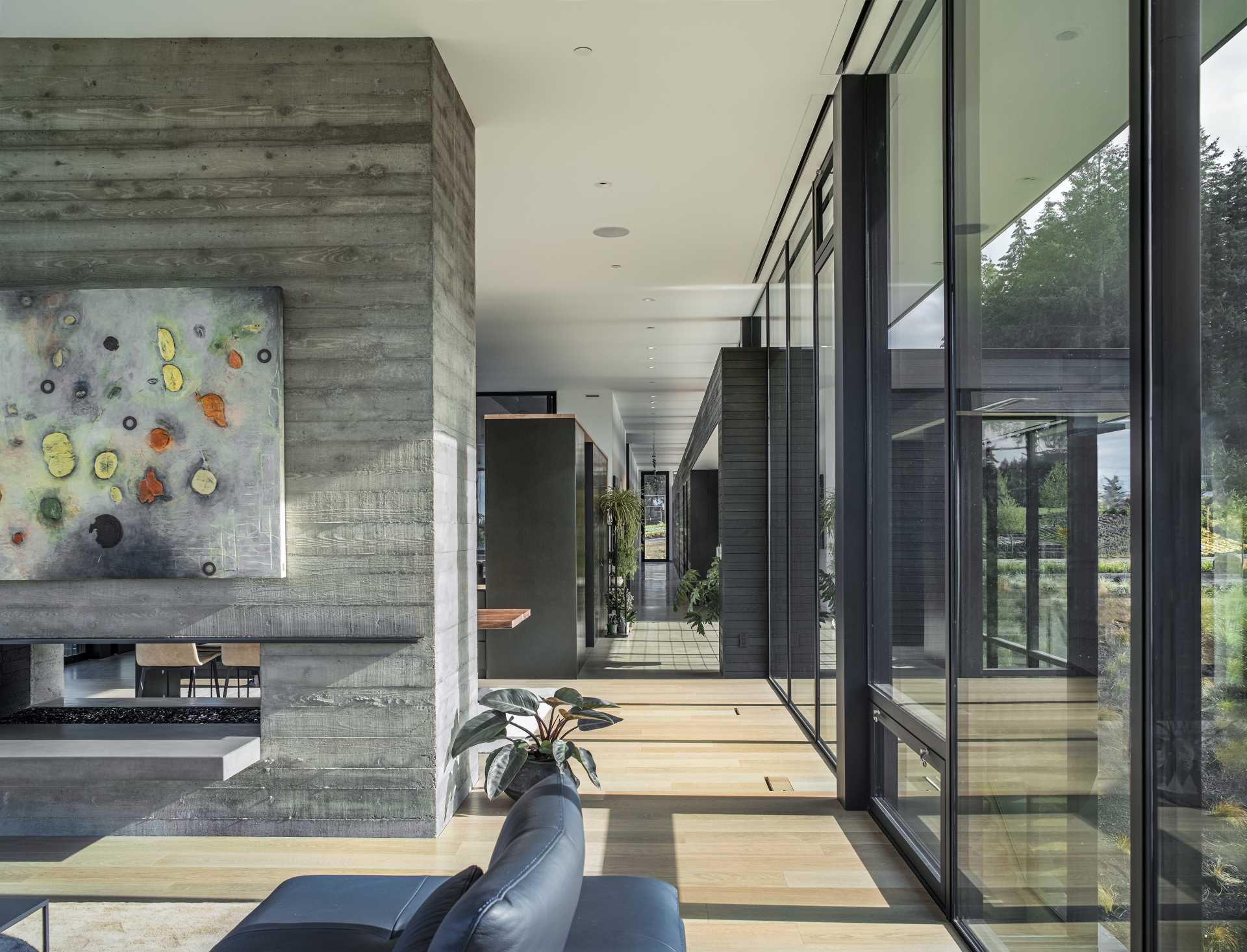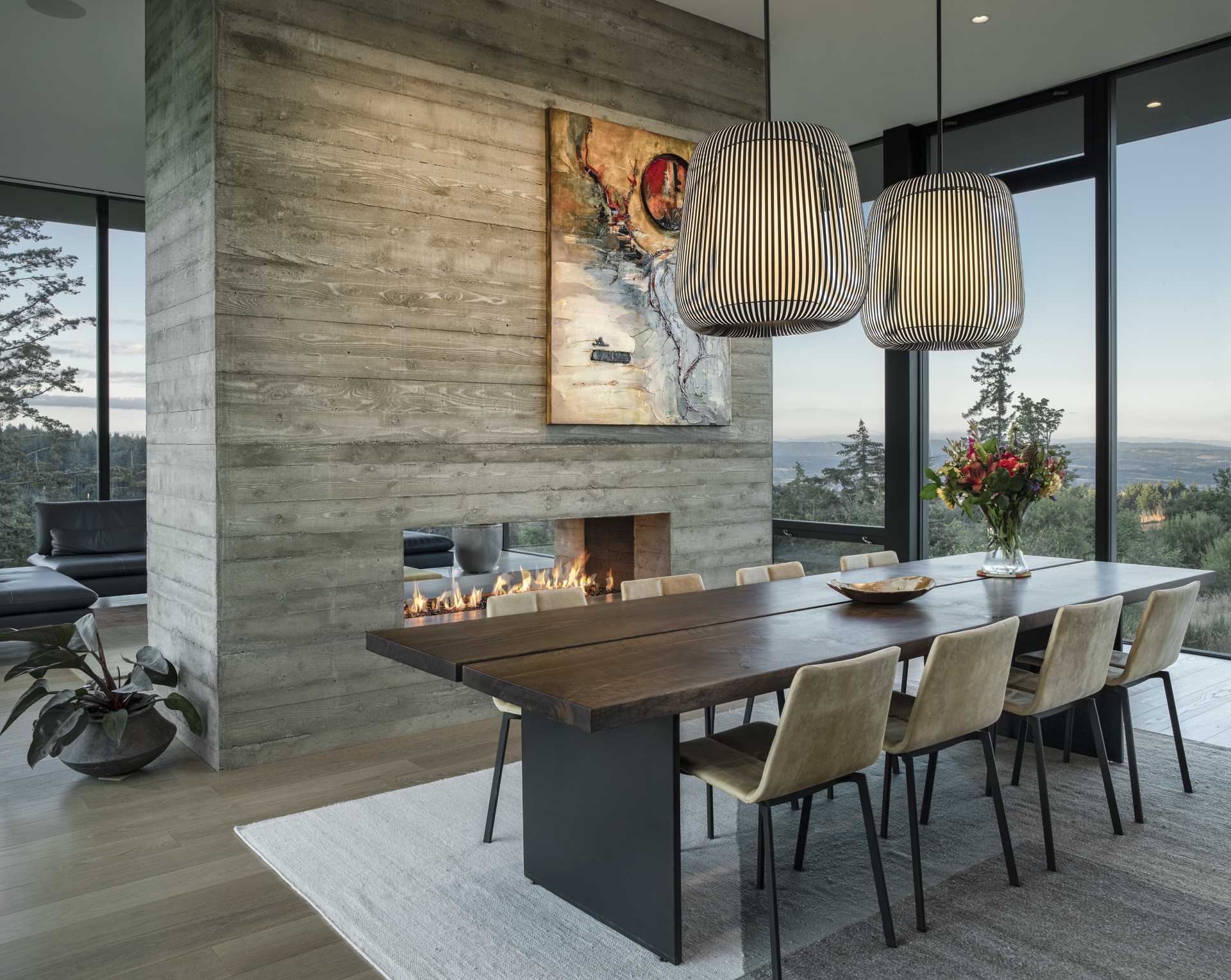 In the nearby kitchen, the floors change from wood to polished concrete, while the black cabinets complement the black window frames.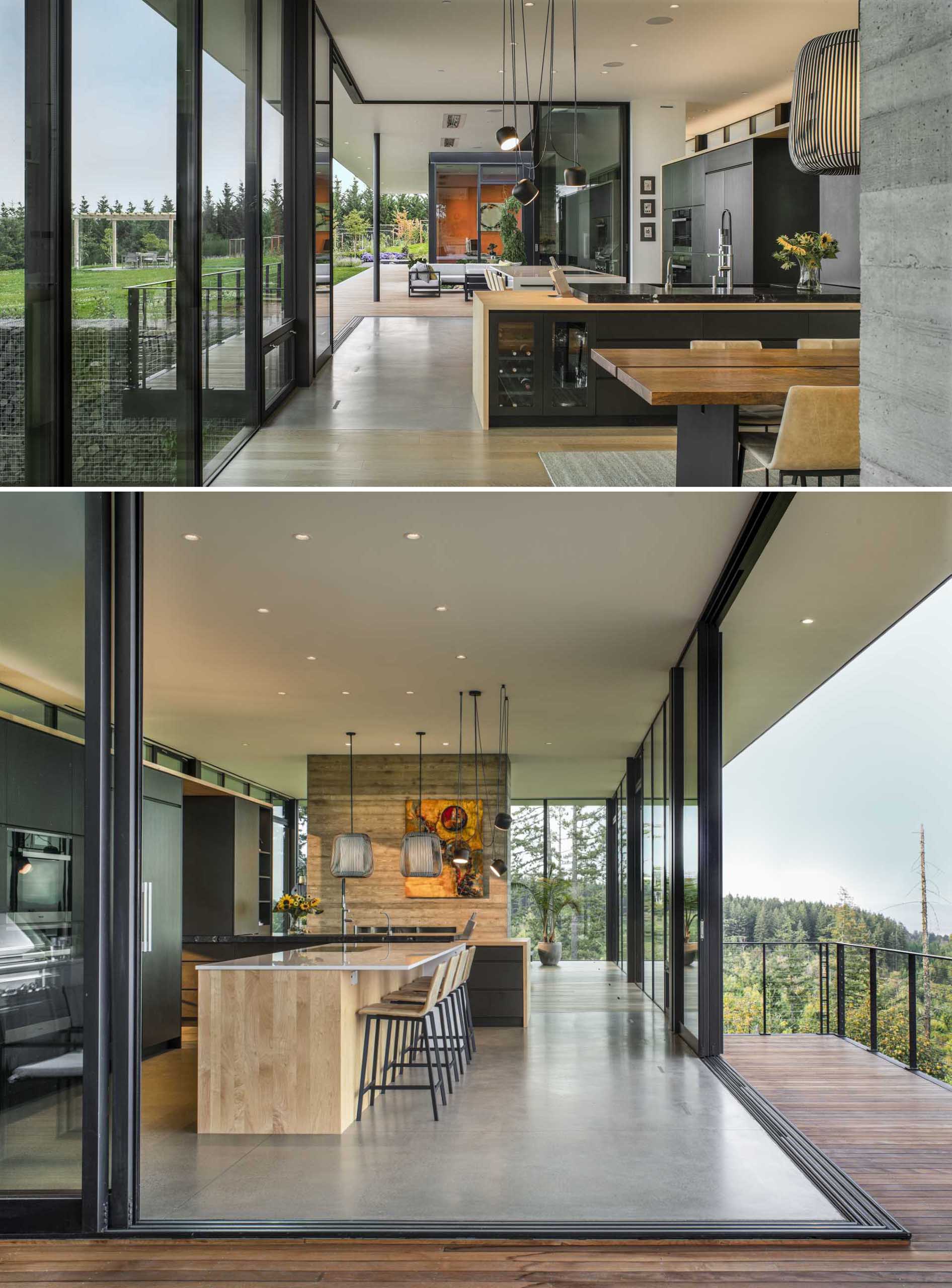 Stairs alongside a wall of windows connect the social areas with the other areas of the home.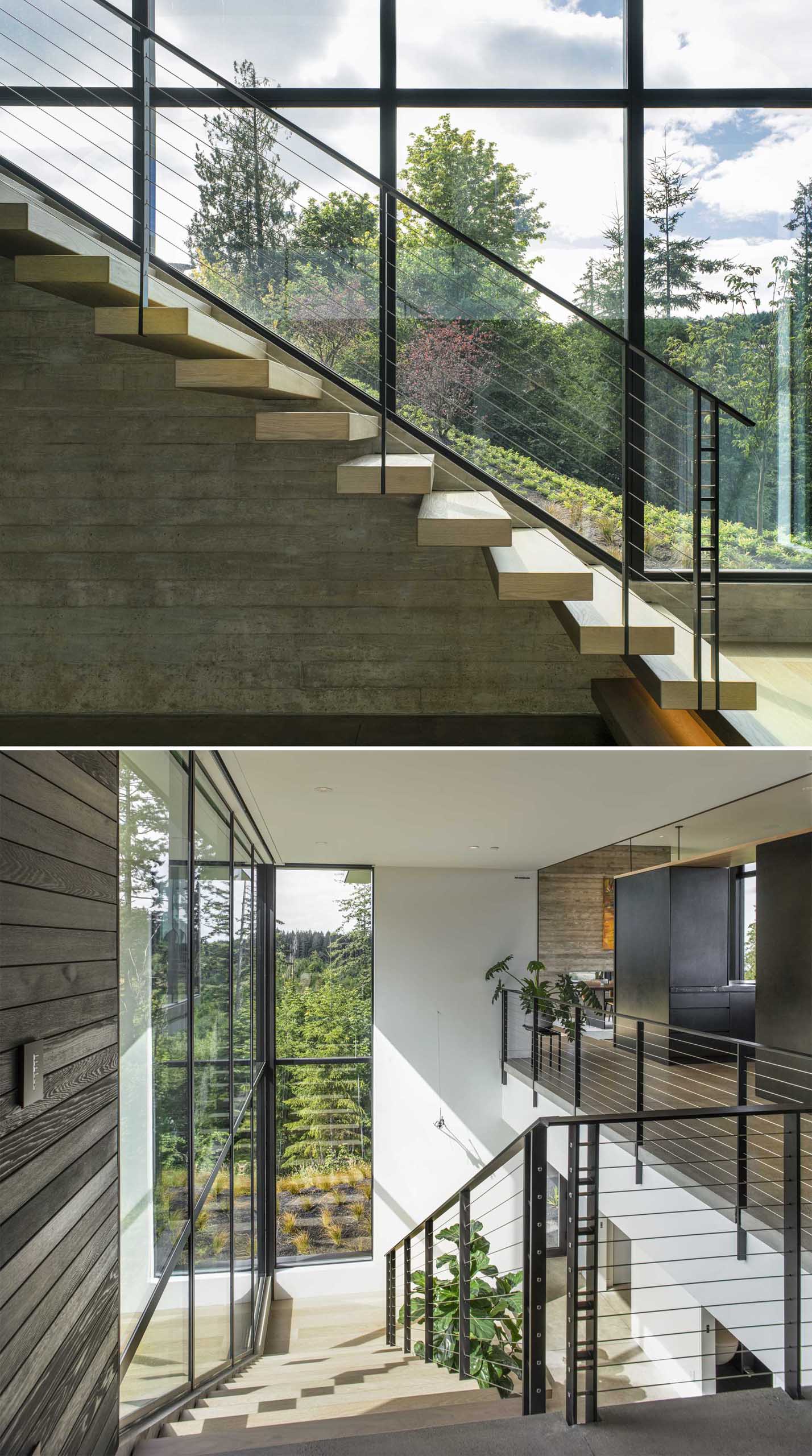 In one of the bedrooms, a black accent wall creates a dramatic backdrop for the wood-framed bed, while a matching dark wall is also featured in the bathroom.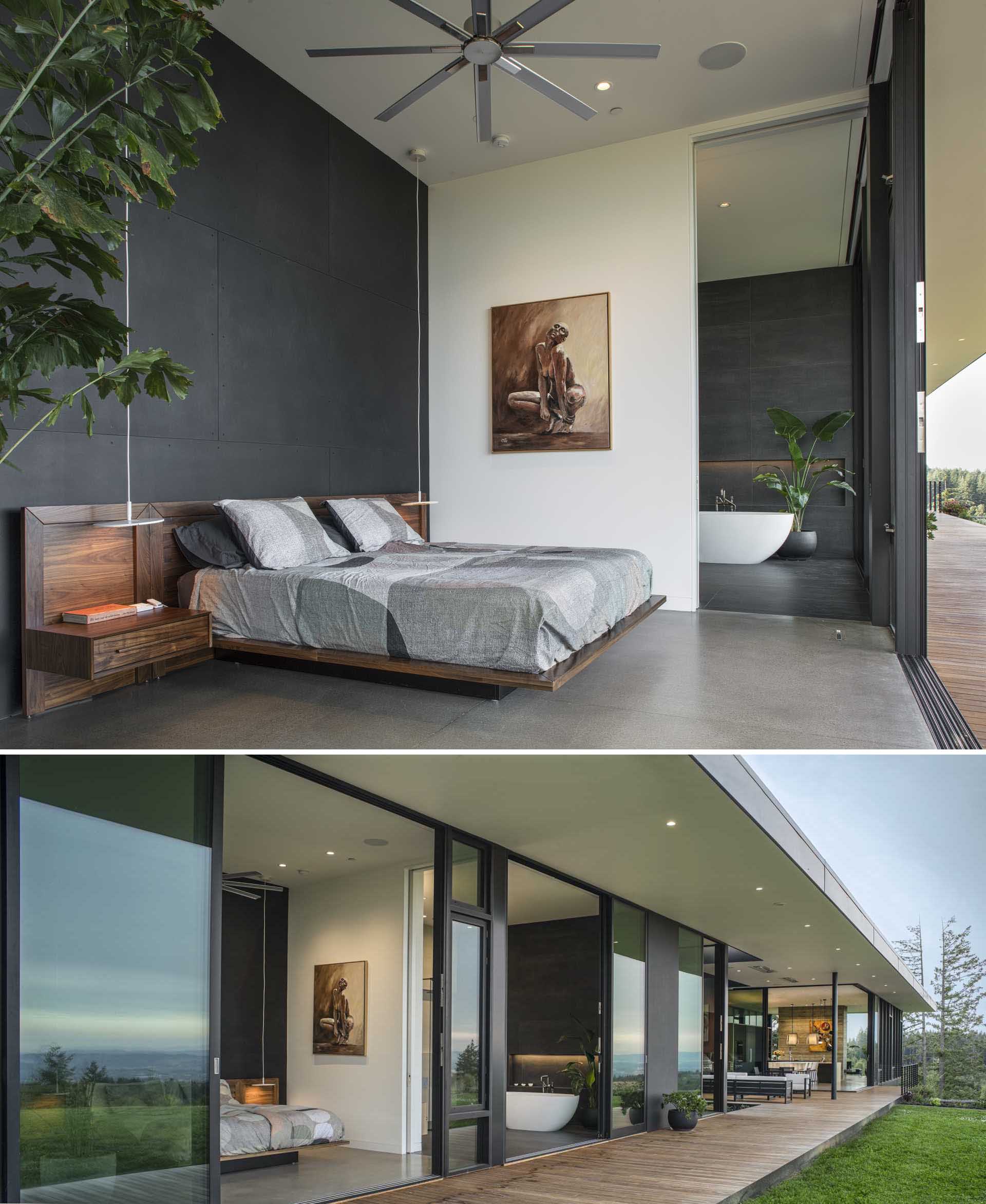 Photography by Pete Eckert | Design: Scott Edwards Architecture | Lead Designer: Rick Berry
Source: Contemporist