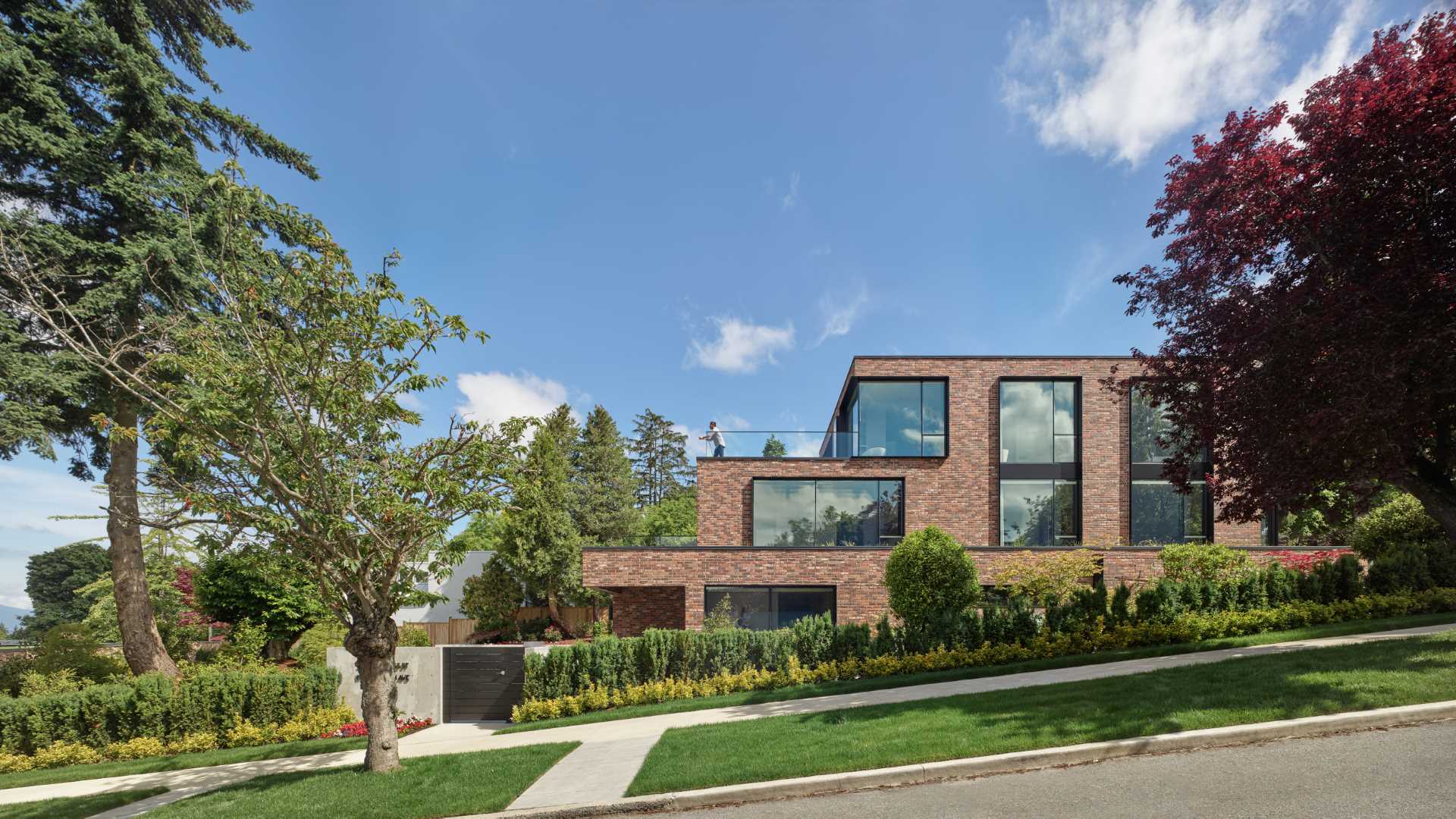 Wiedemann Architectural, together with BLA Design Group, has completed a new brick home in Vancouver, Canada, that has a terraced design.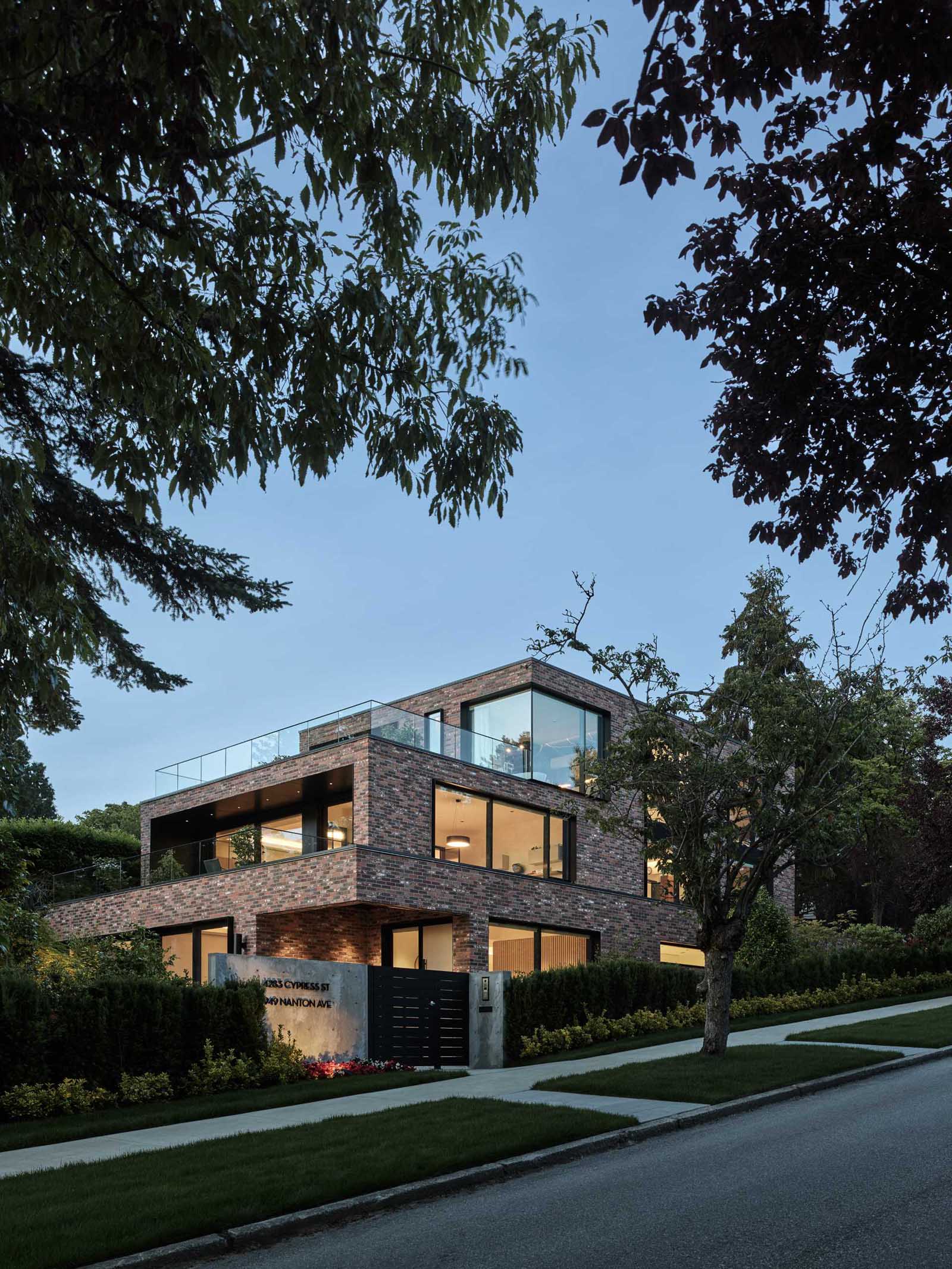 The four-level home was designed for a large multi-generational family, with plenty of space for the family to enjoy.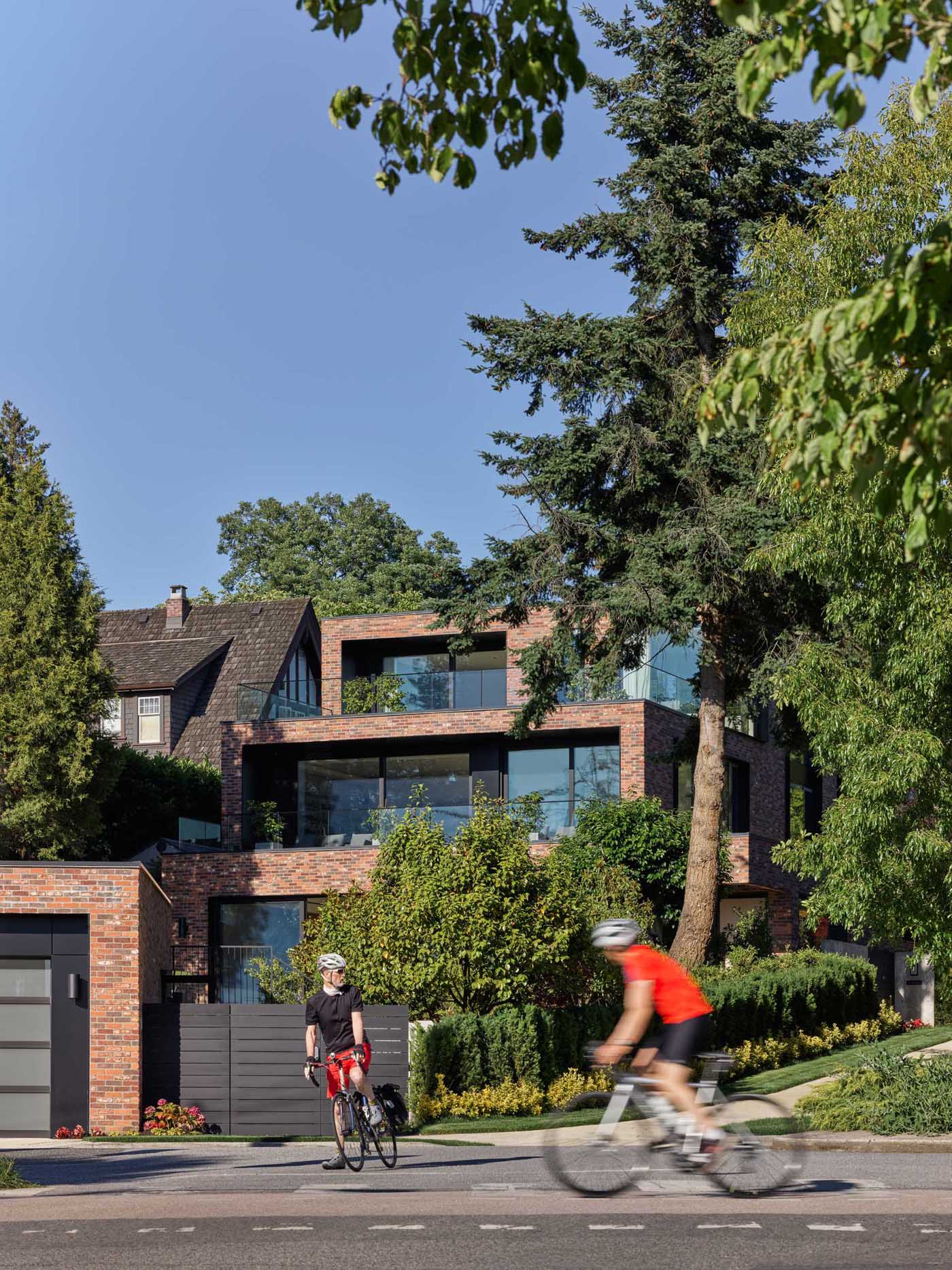 The house is embedded deep into the site, with three floors rising fully above the ground facing the rear yard.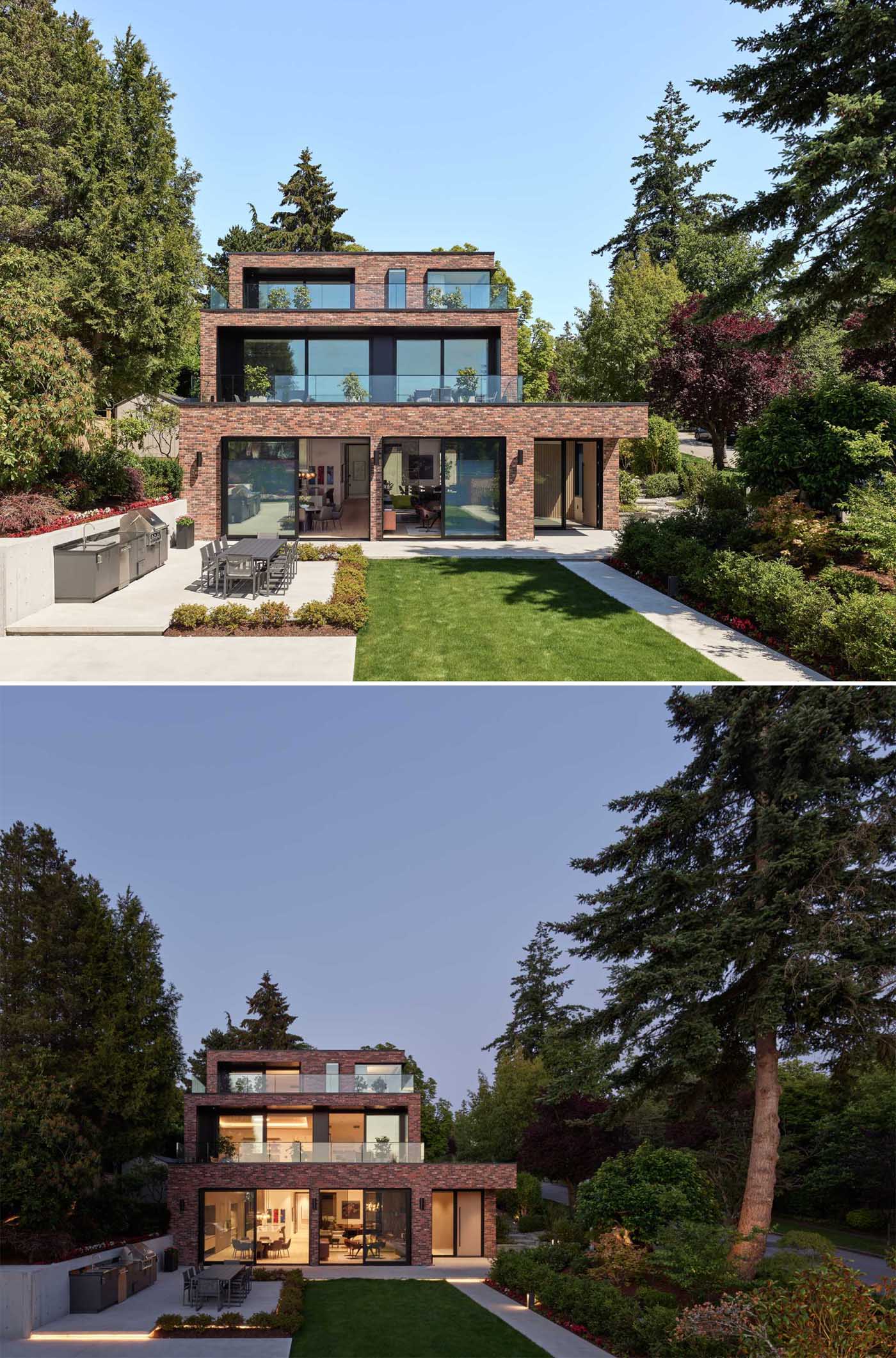 The roof form is clearly outlined by stepping terraces, positioned to provide an extension of the interior spaces and to take full advantage of the view.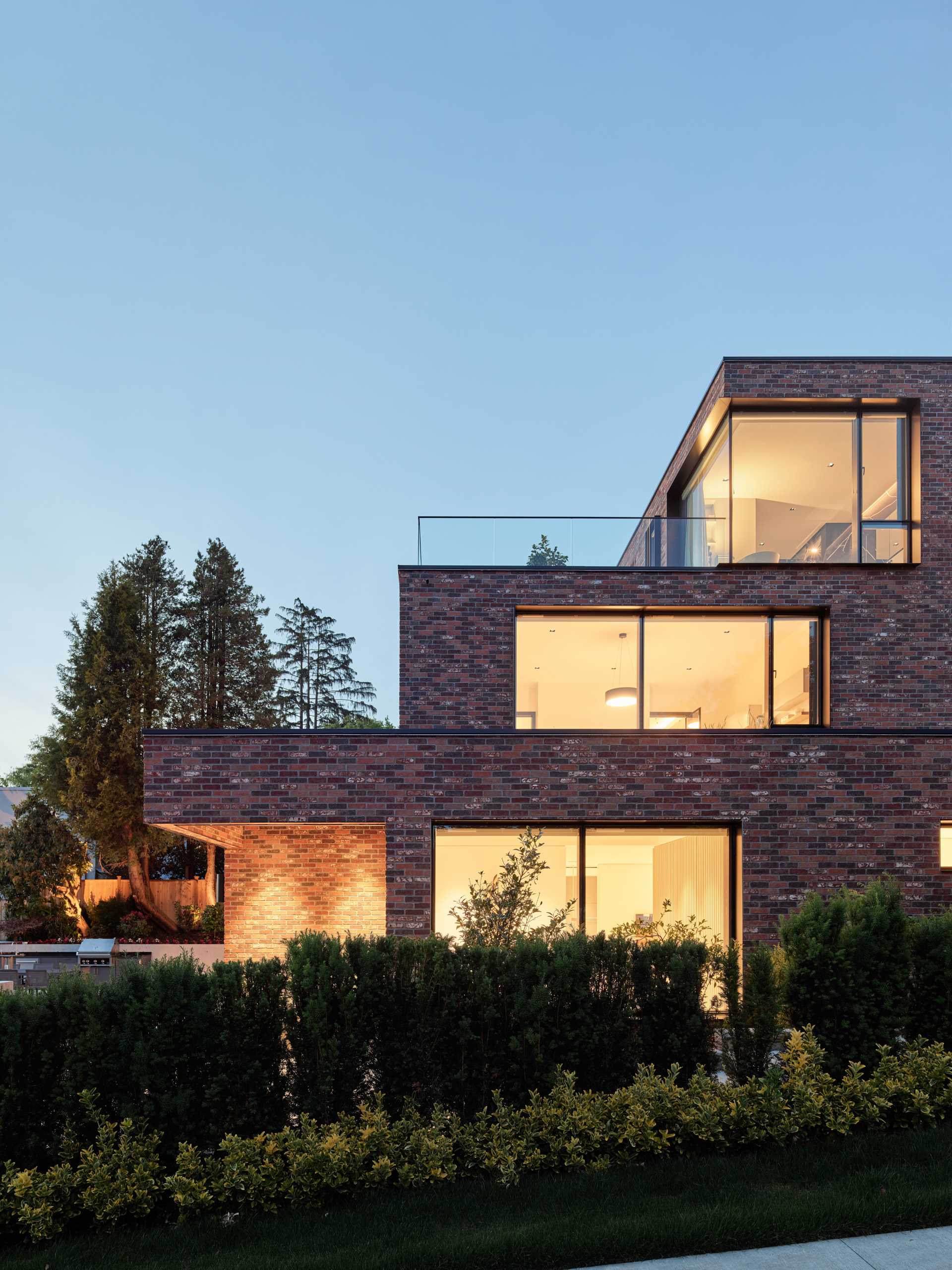 The clients' need for a highly durable facade led to a selection of brick that wraps the entire home.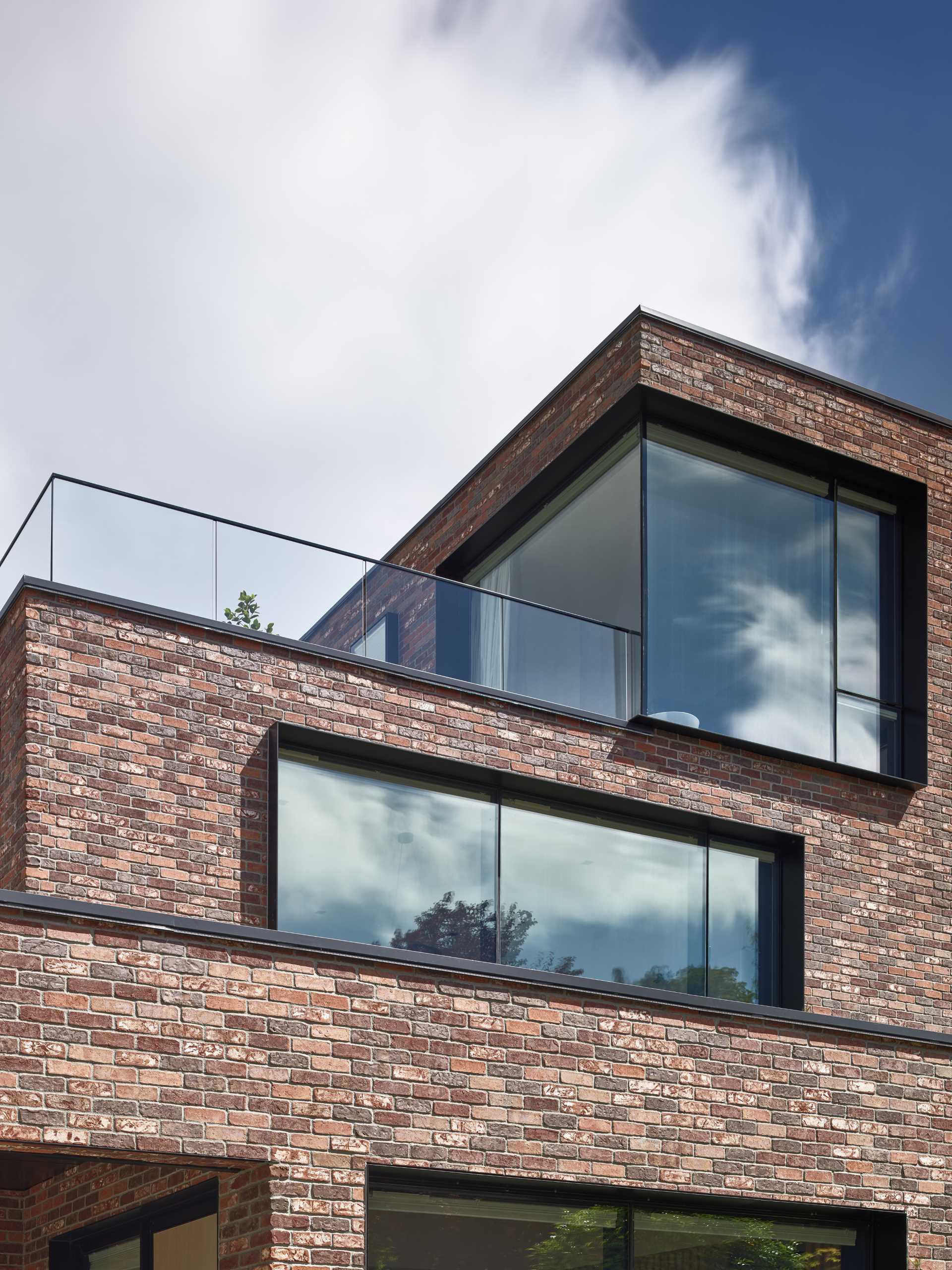 Black metal details wrap the terrace and soffits, with the black frames protruding from double-height windows to highlight their shape, creating playful shadows along the facade that move throughout the day.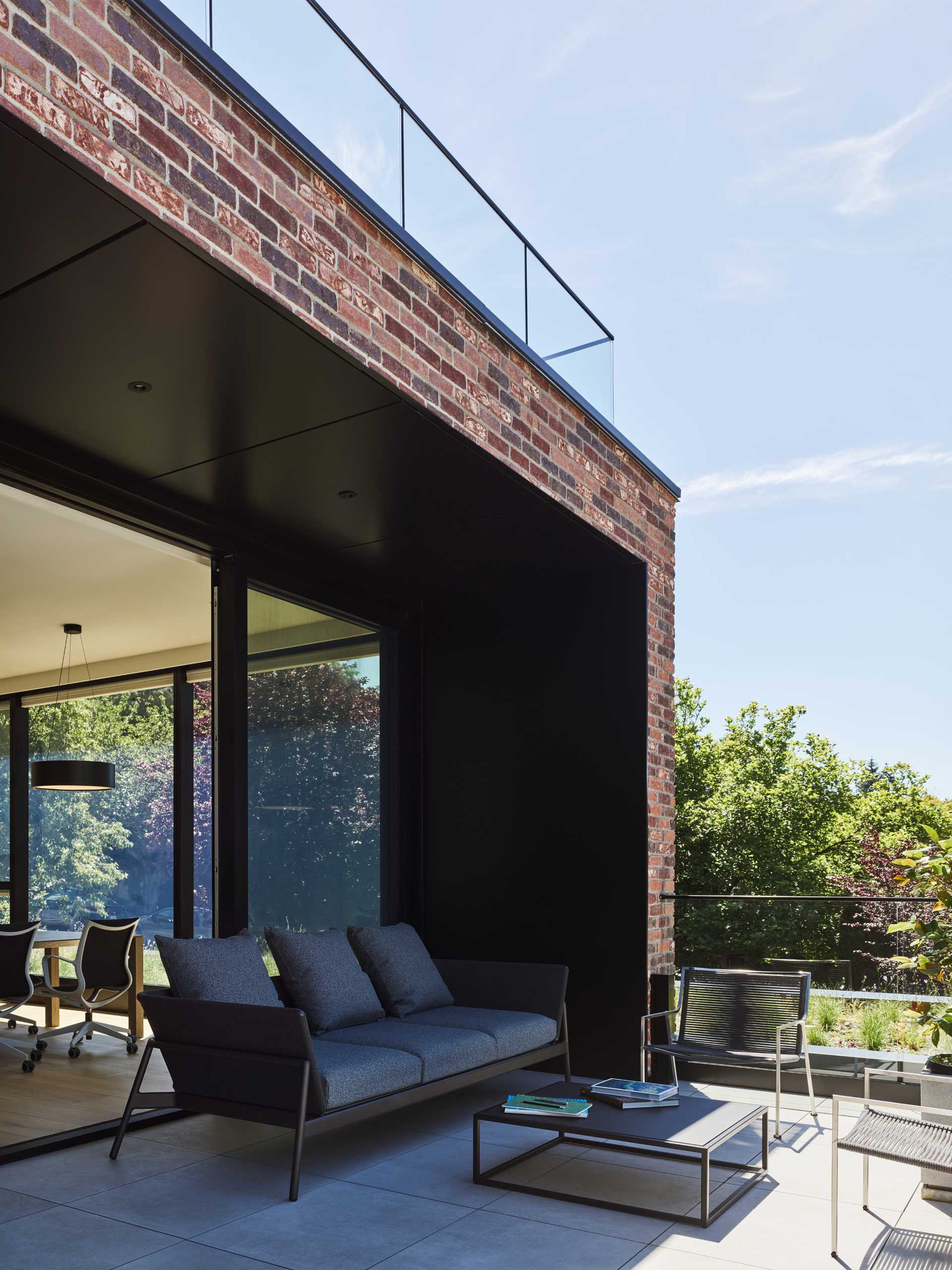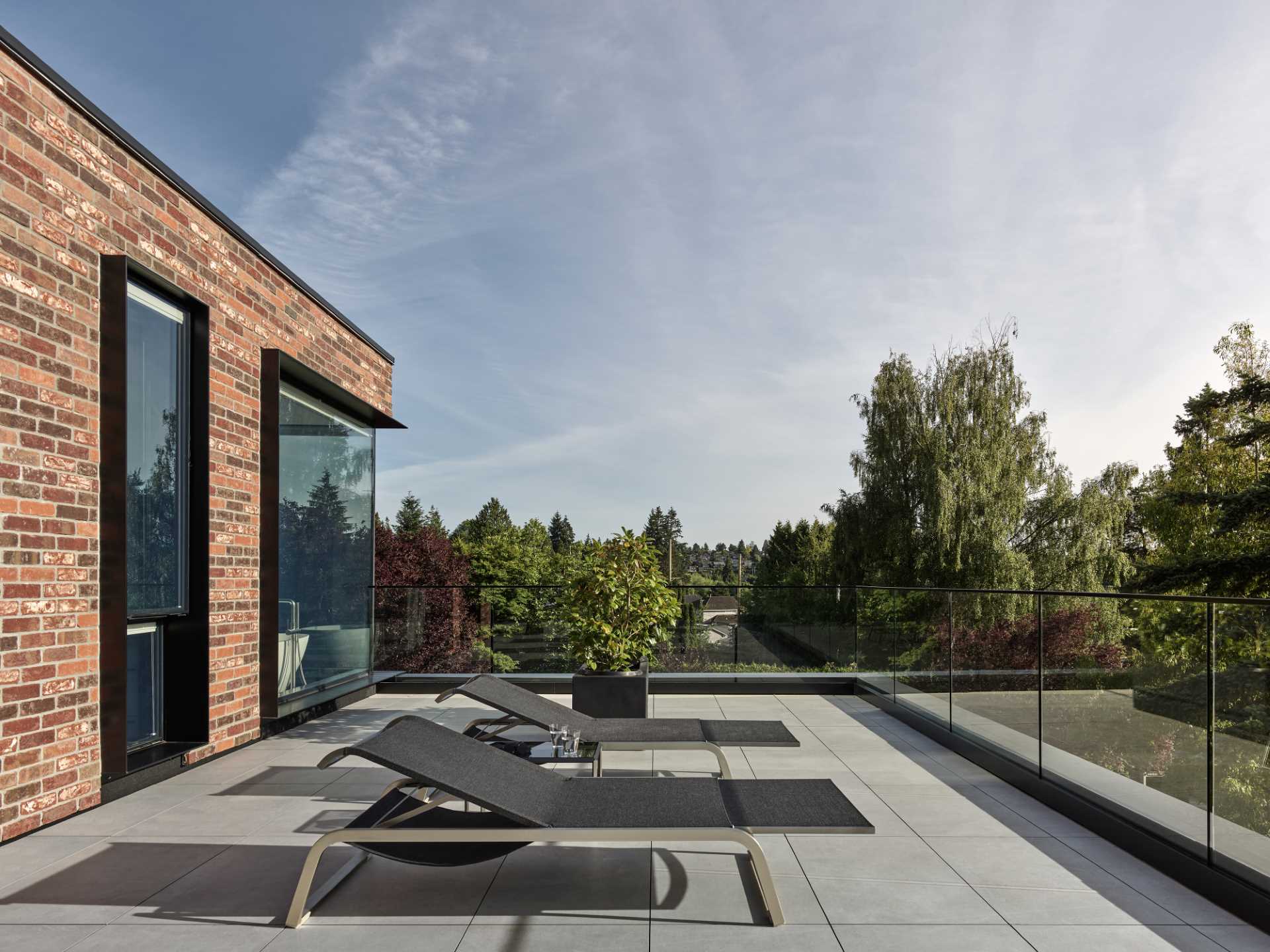 The home features two entrances; one from each street frontage. The primary entry enters the main foyer on the lower portion of the site, underneath an extensive green roof.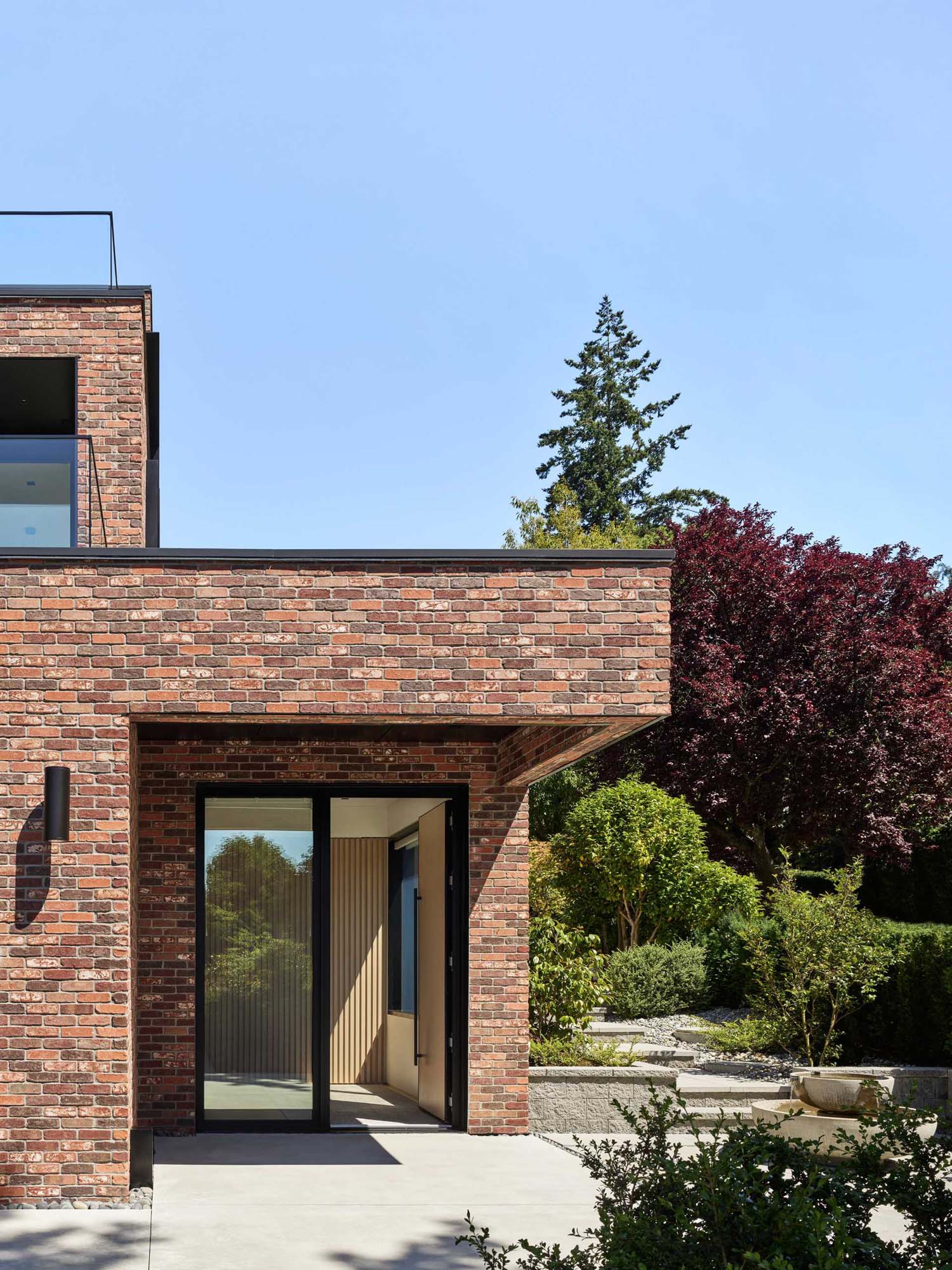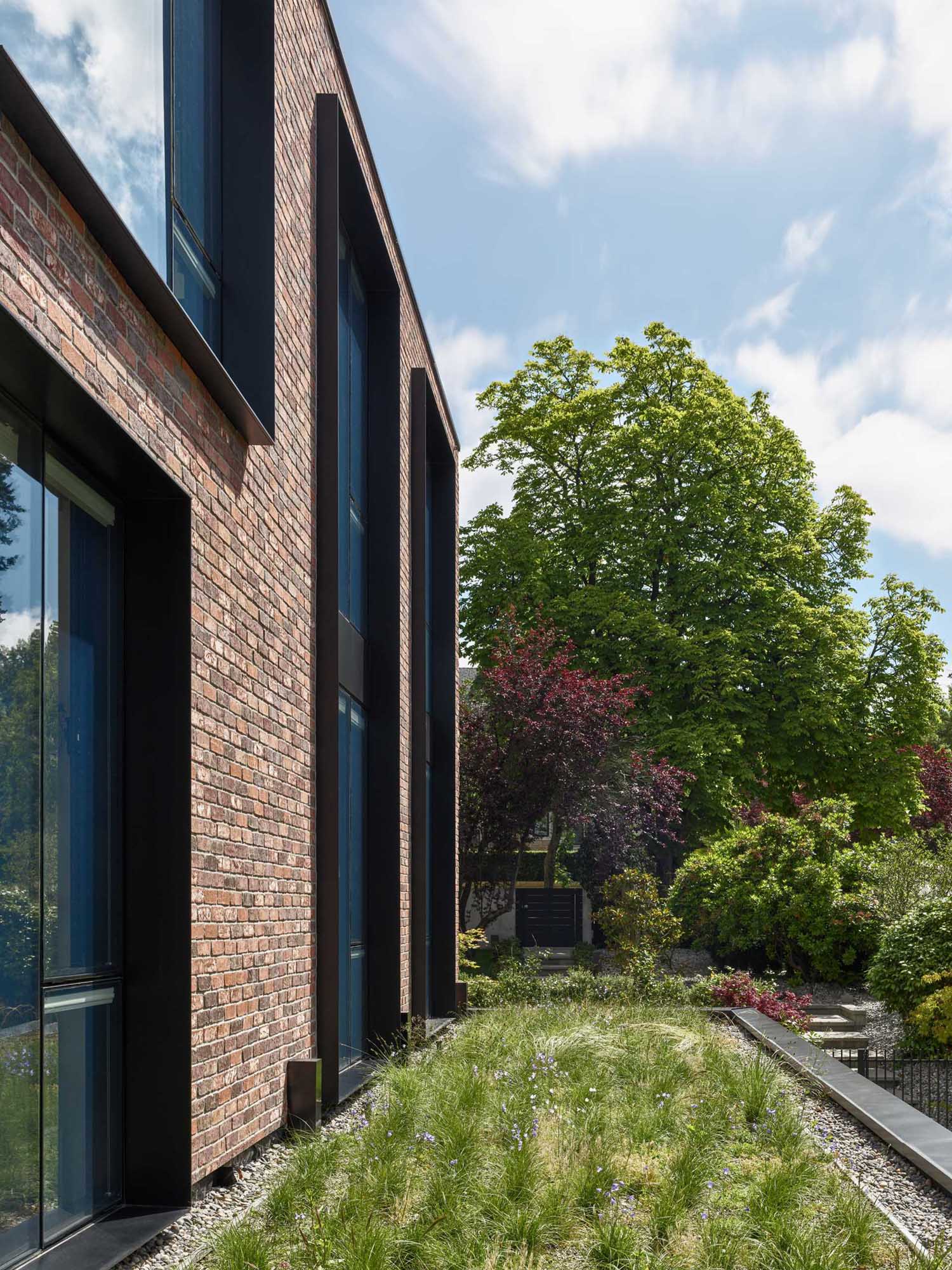 The secondary entry is accessed from the high side of the site and is accessed across a long steel bridge that floats above a sunken patio.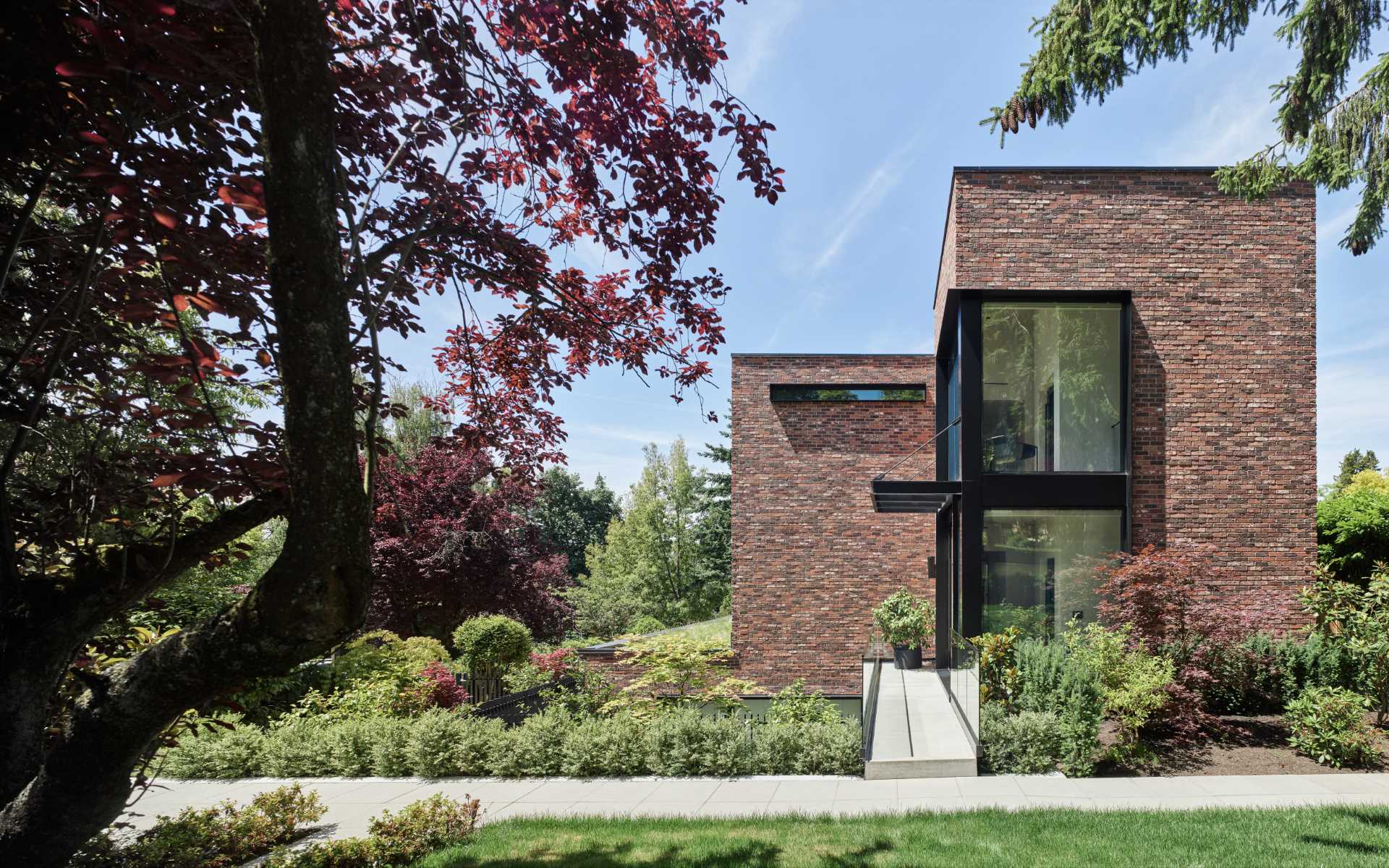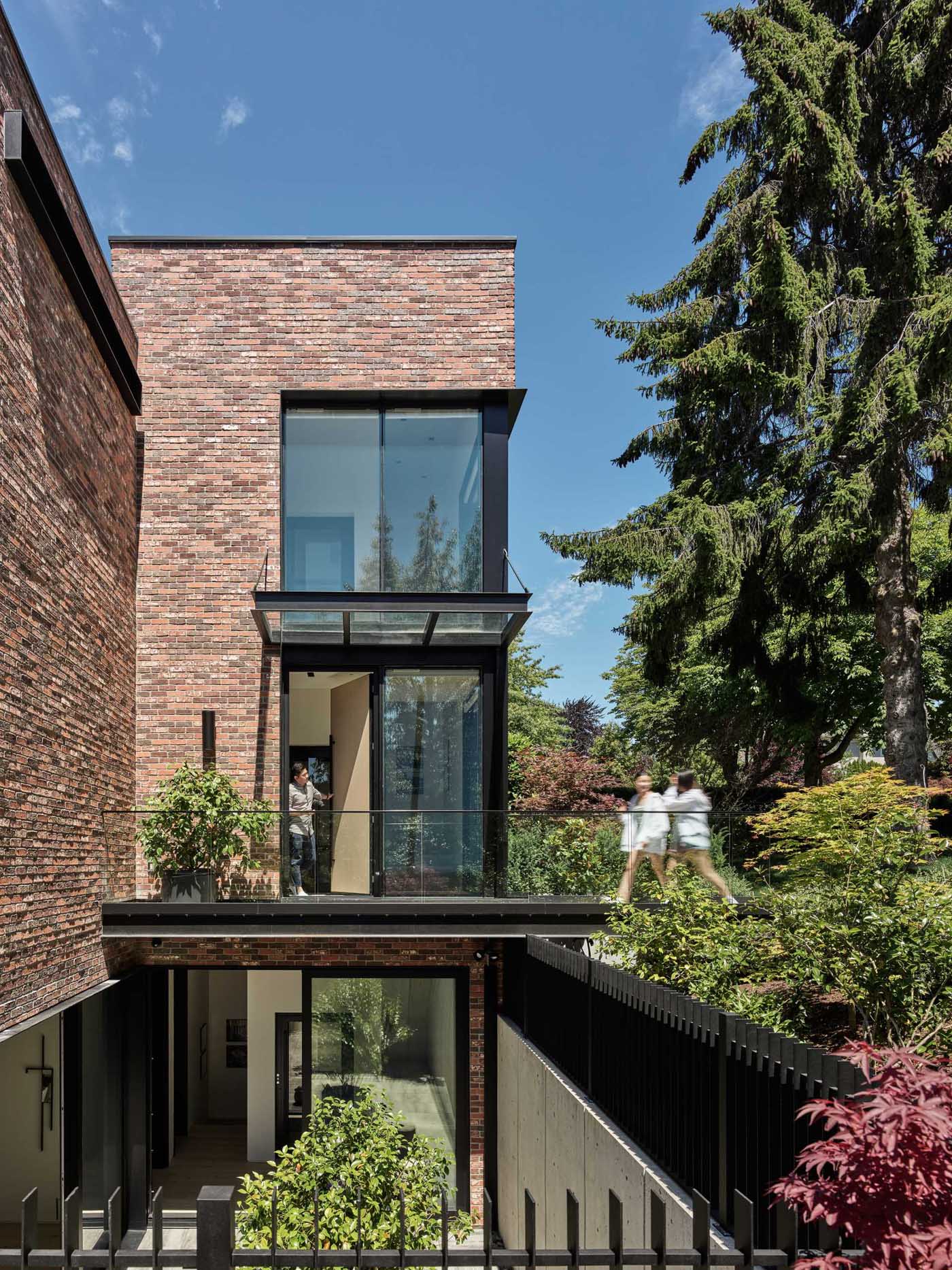 Contrasting the heavy presence of the home's exterior, the interior is light and flows from one room to another. The living room includes display shelves and a fireplace at one end. The other end is home to a piano.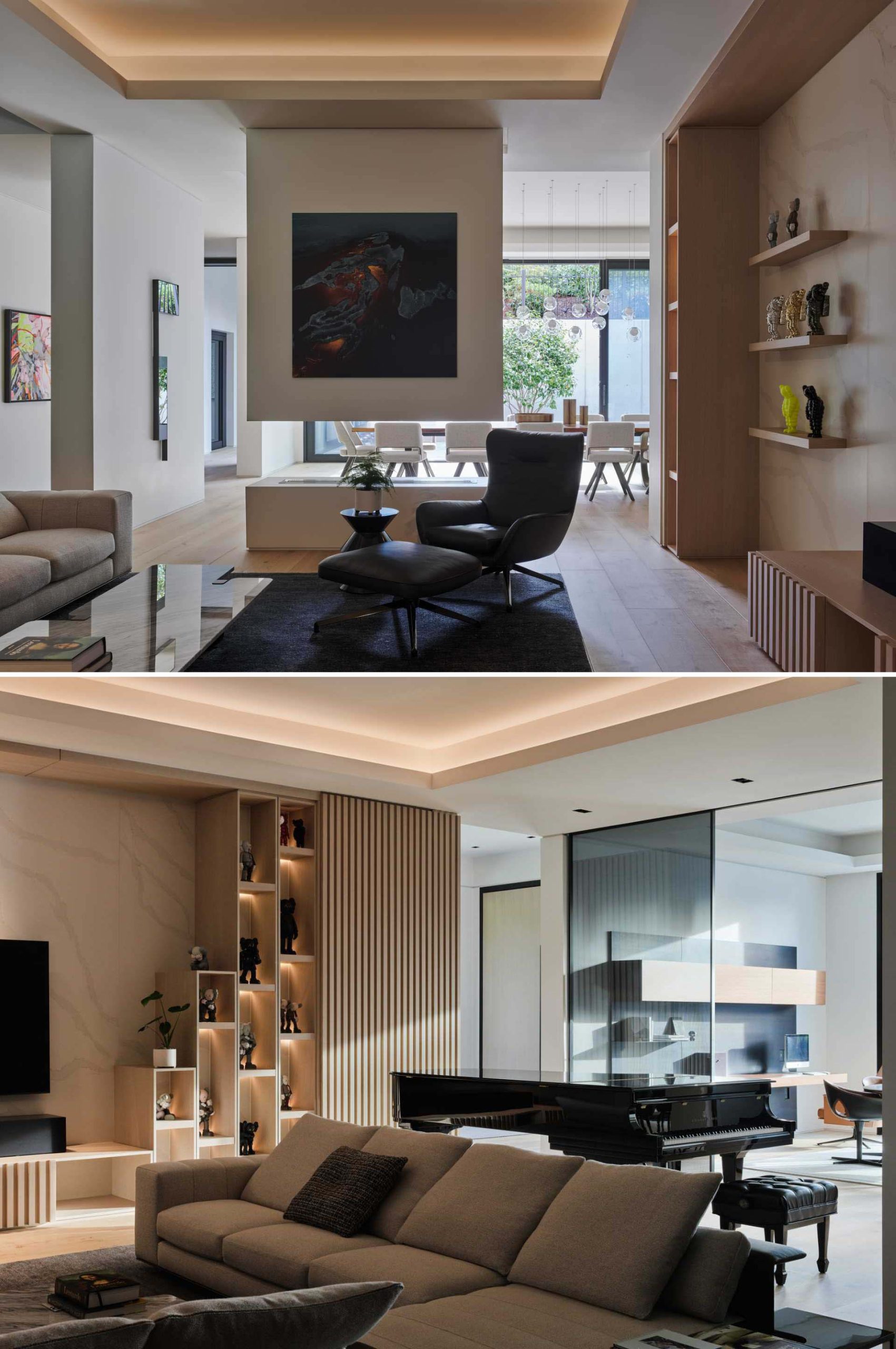 A glass-enclosed room includes an oval table surrounded by chairs and a floating desk on one wall.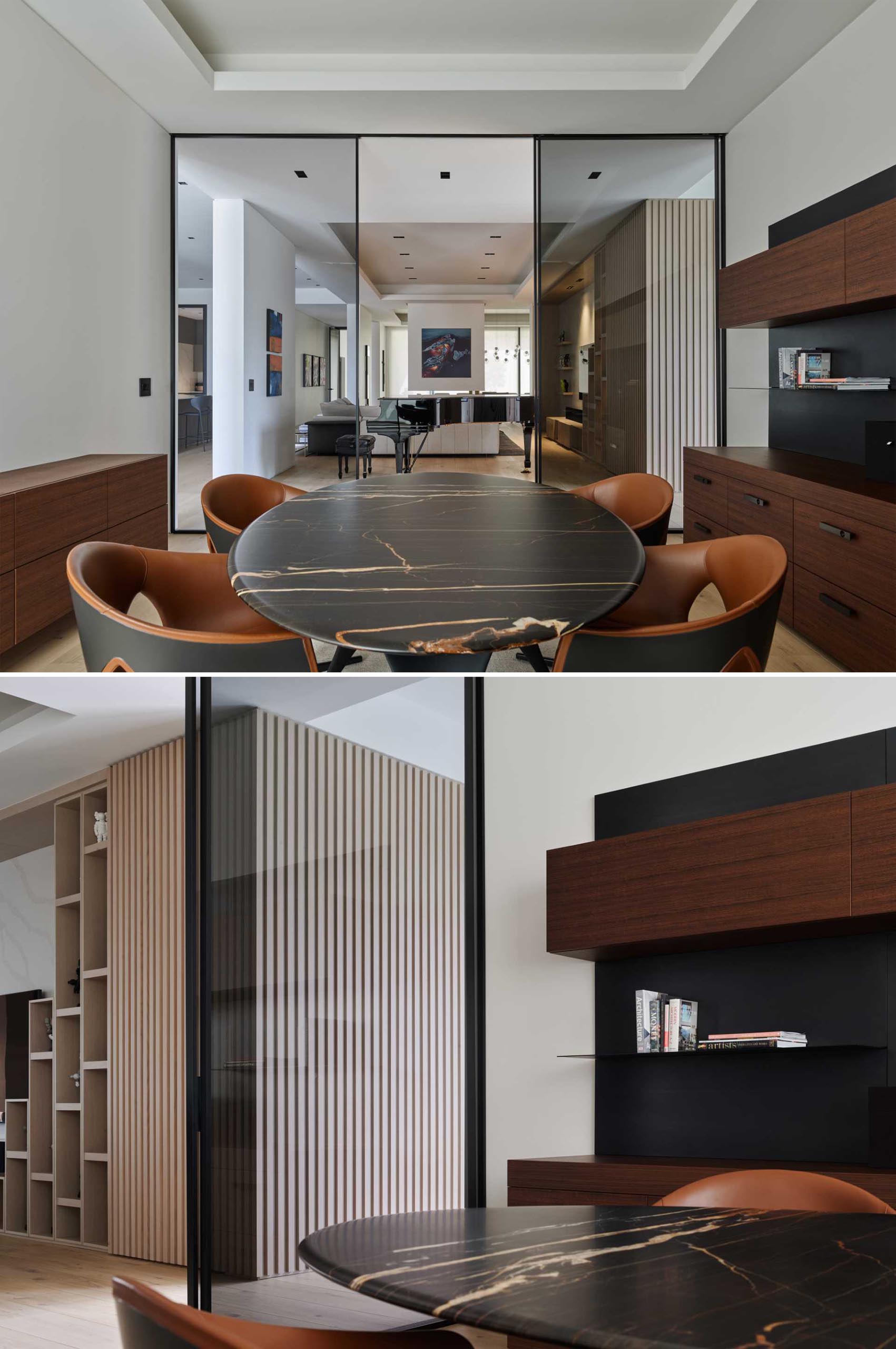 The formal dining room is located at the other end of the living room and on the opposite side of the fireplace. Sliding glass doors open to outdoor space.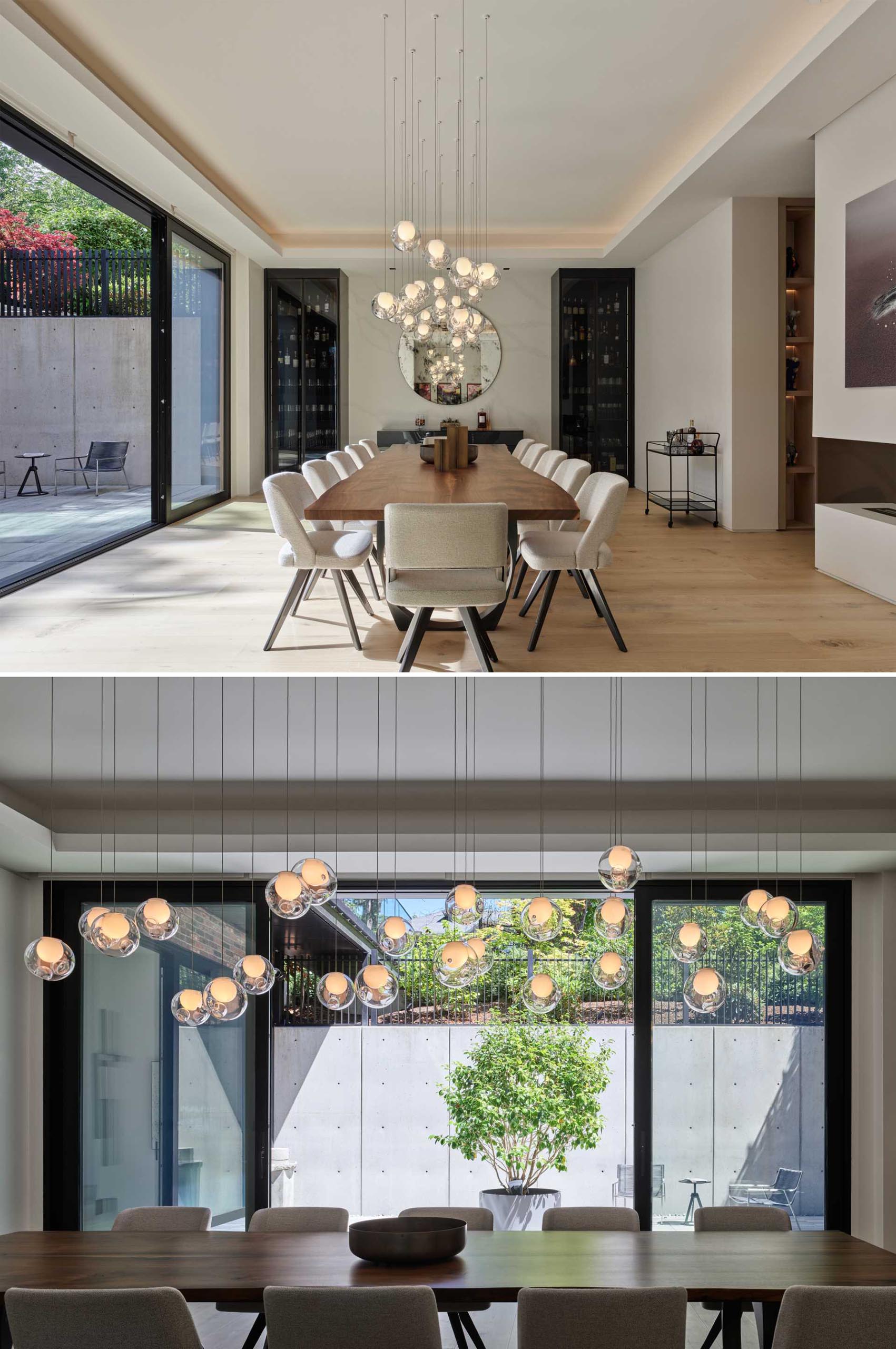 The naturally stained wood floor and millwork throughout provide additional warmth to the interior, and grey cabinets provide a contrasting element along the entire length of the kitchen and dining wall, differentiating these areas from the living room.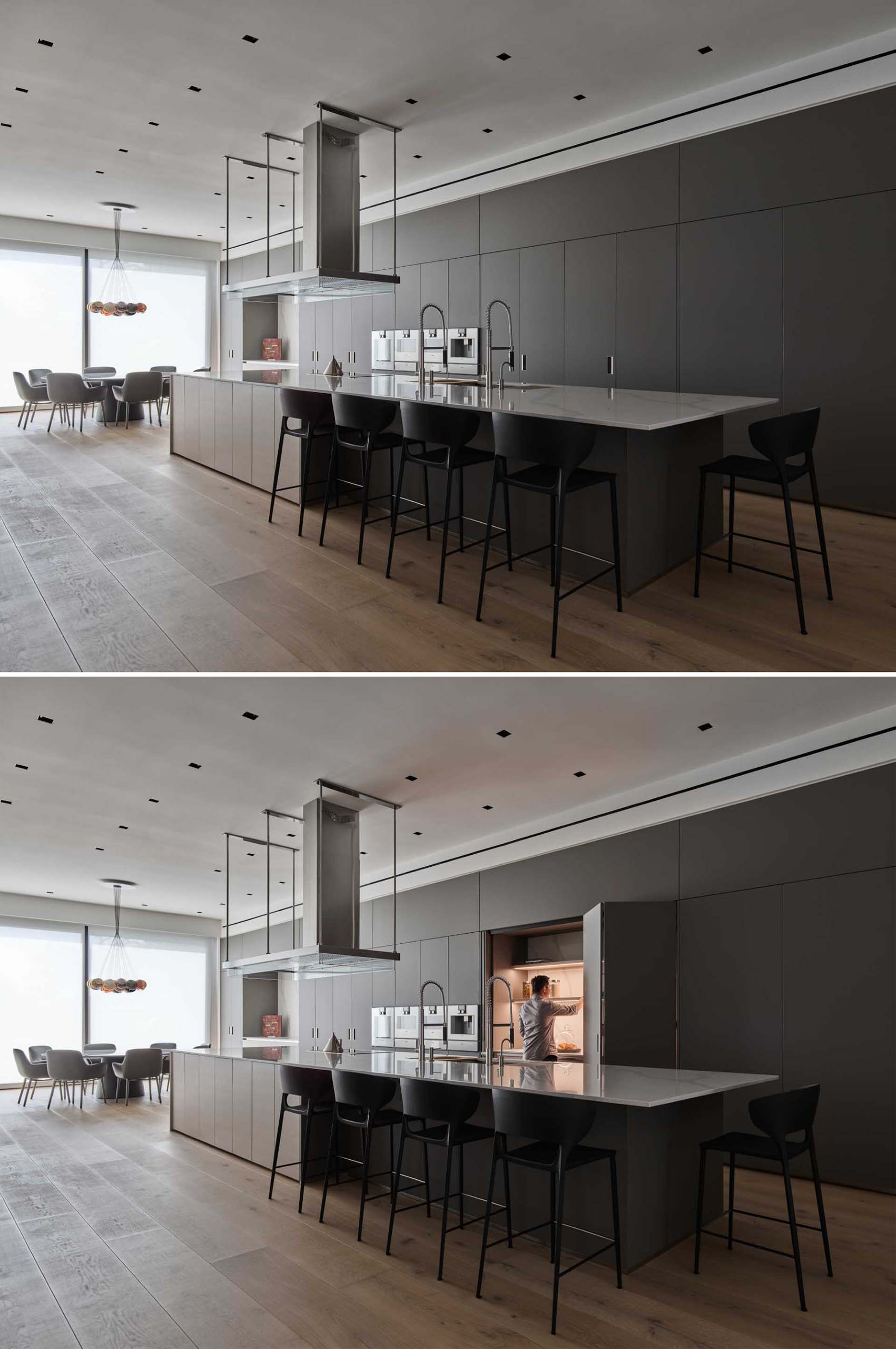 At one end of the island is an area for bar seating, while the other end is home to a round table with views of the garden.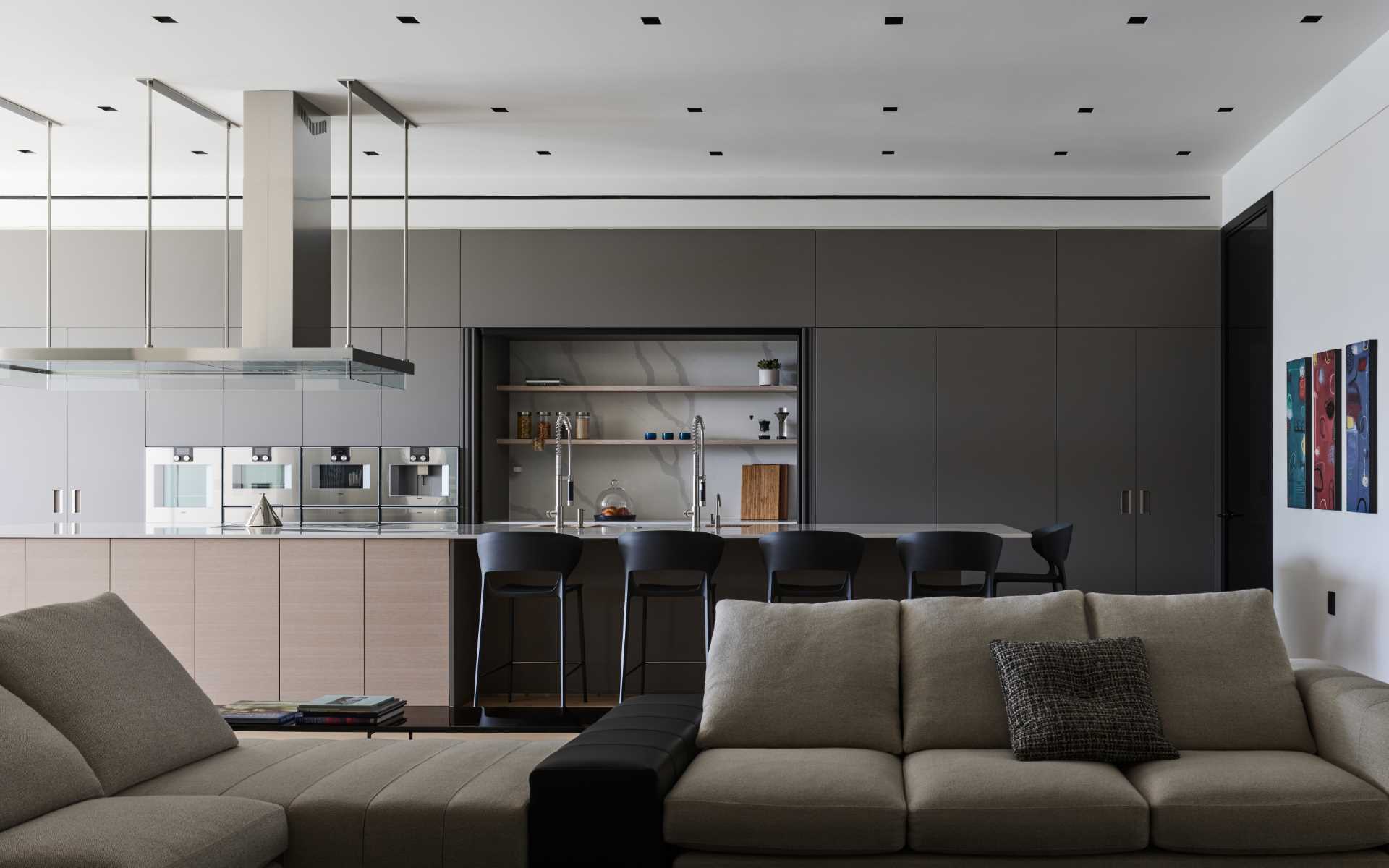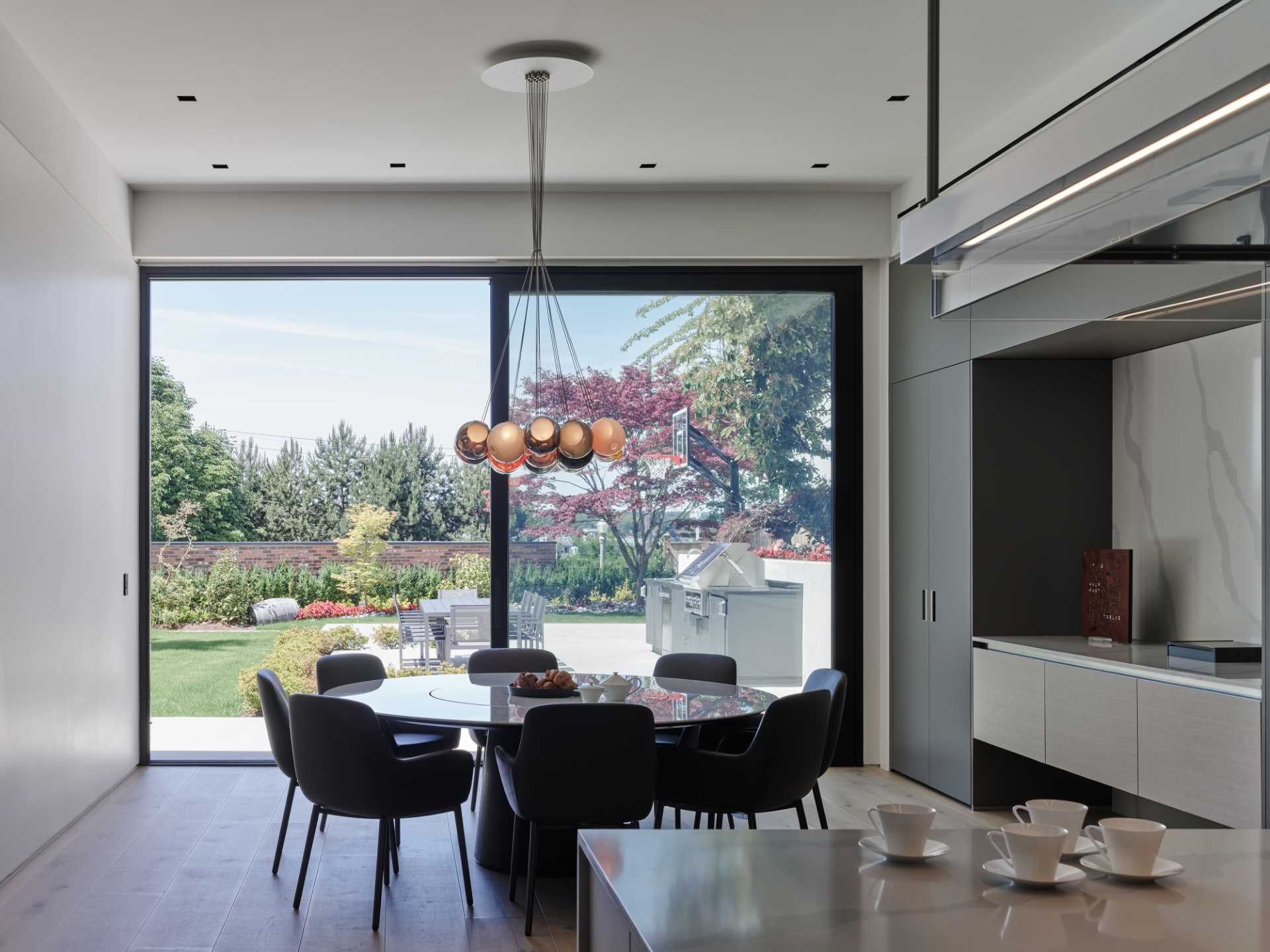 A large glass door connects the social areas of the home to a hallway.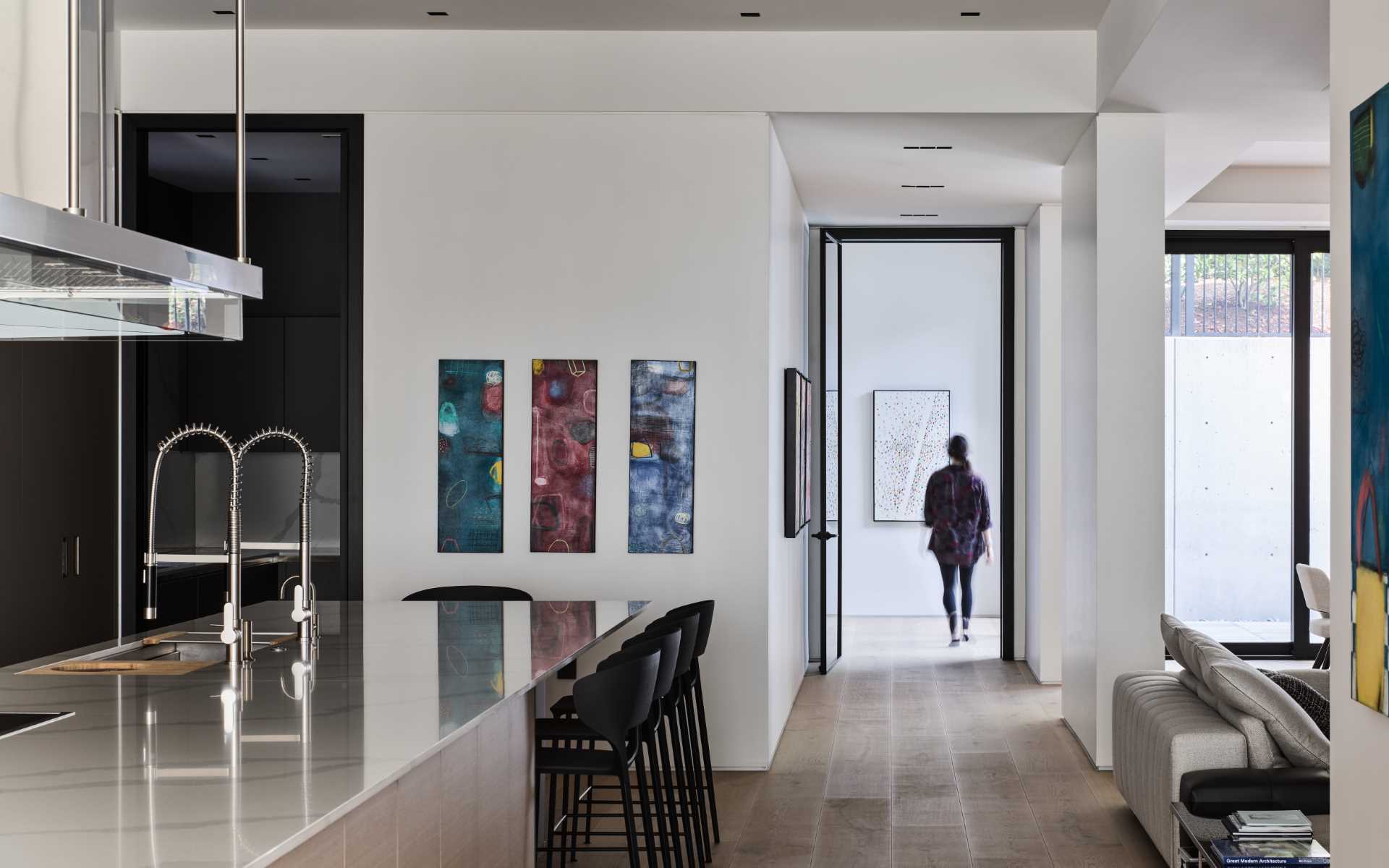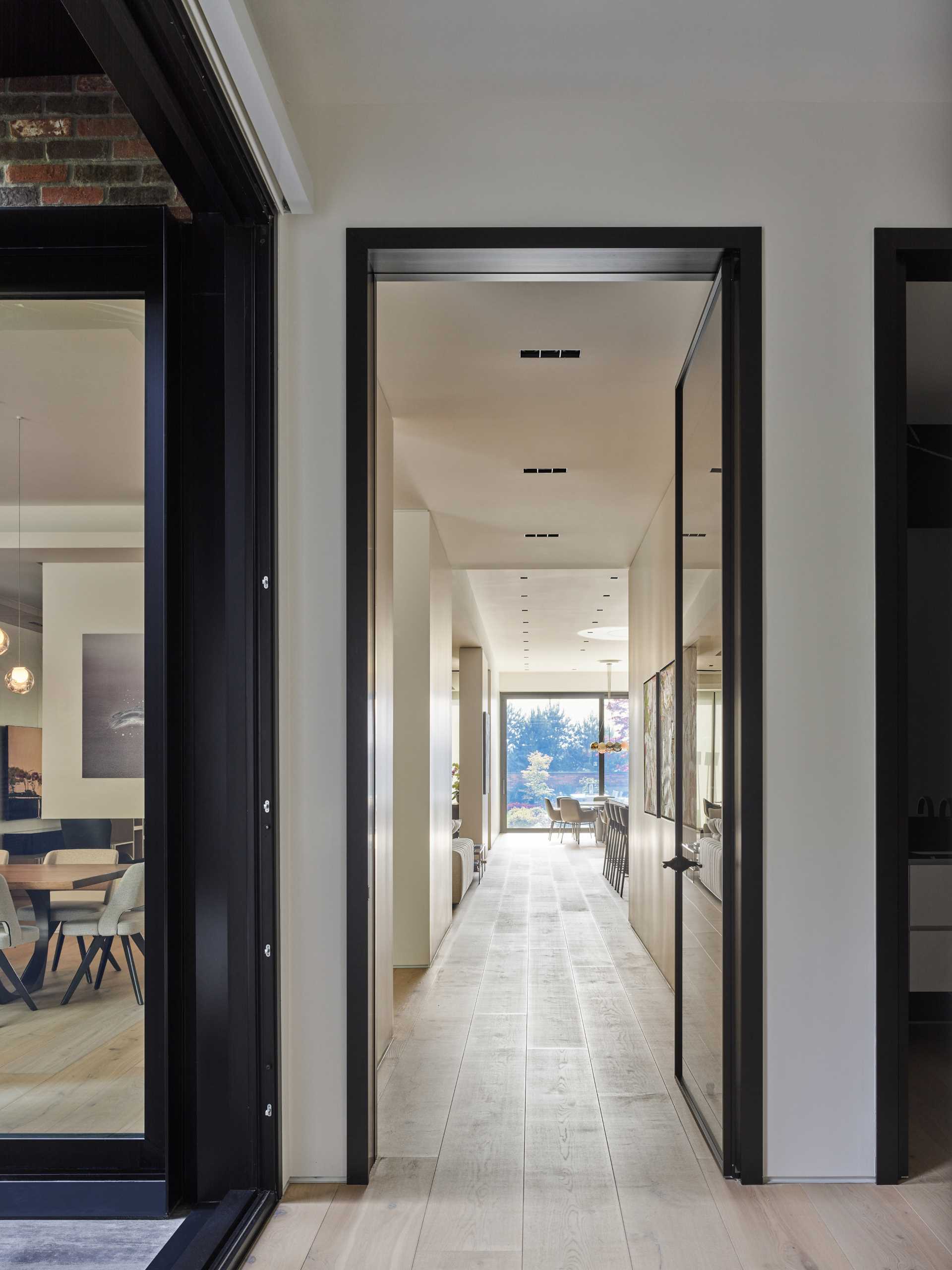 Wood stairs connect the various levels of the home.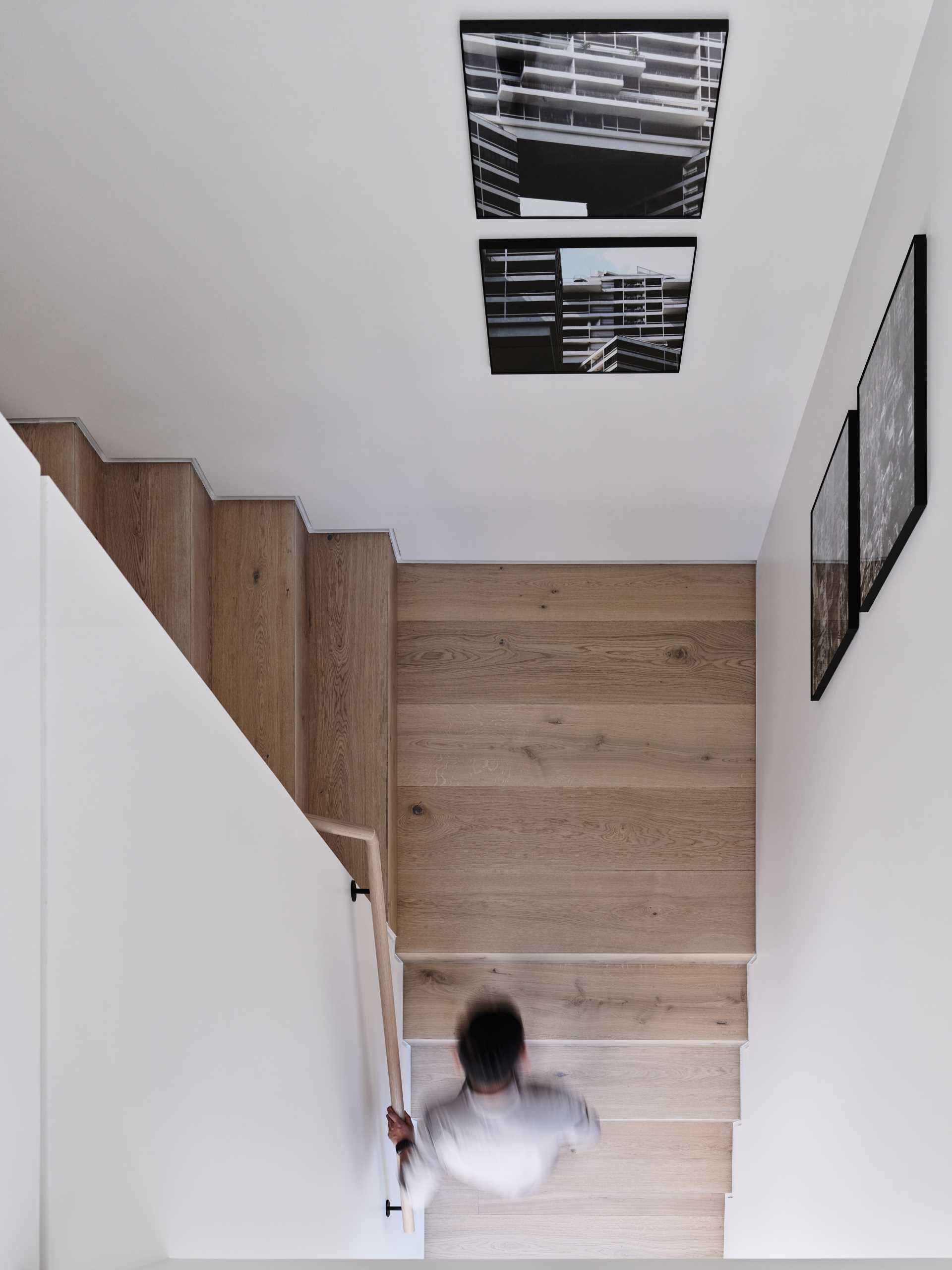 In two of the bedrooms, built-in desks provide a place for quiet study.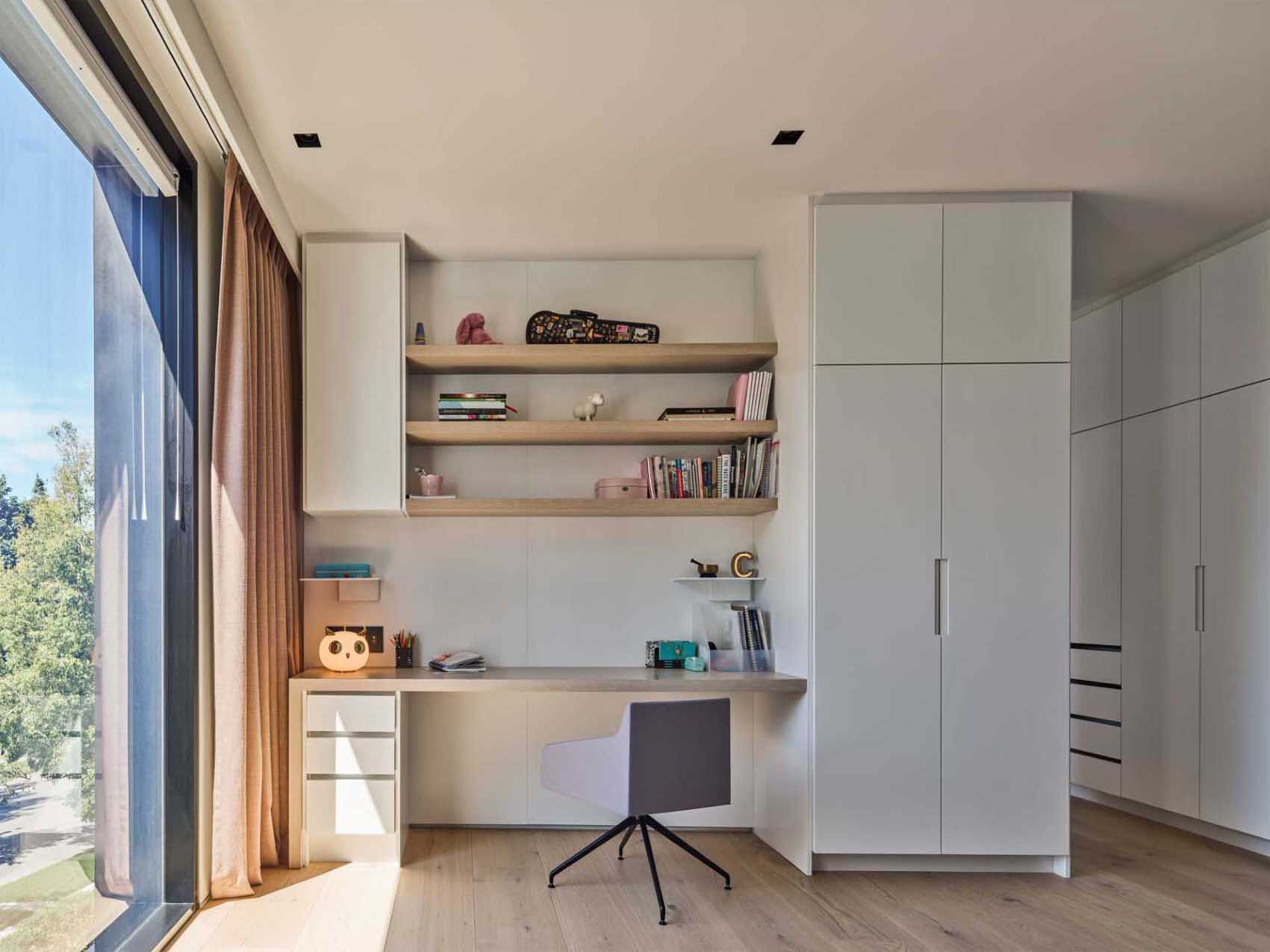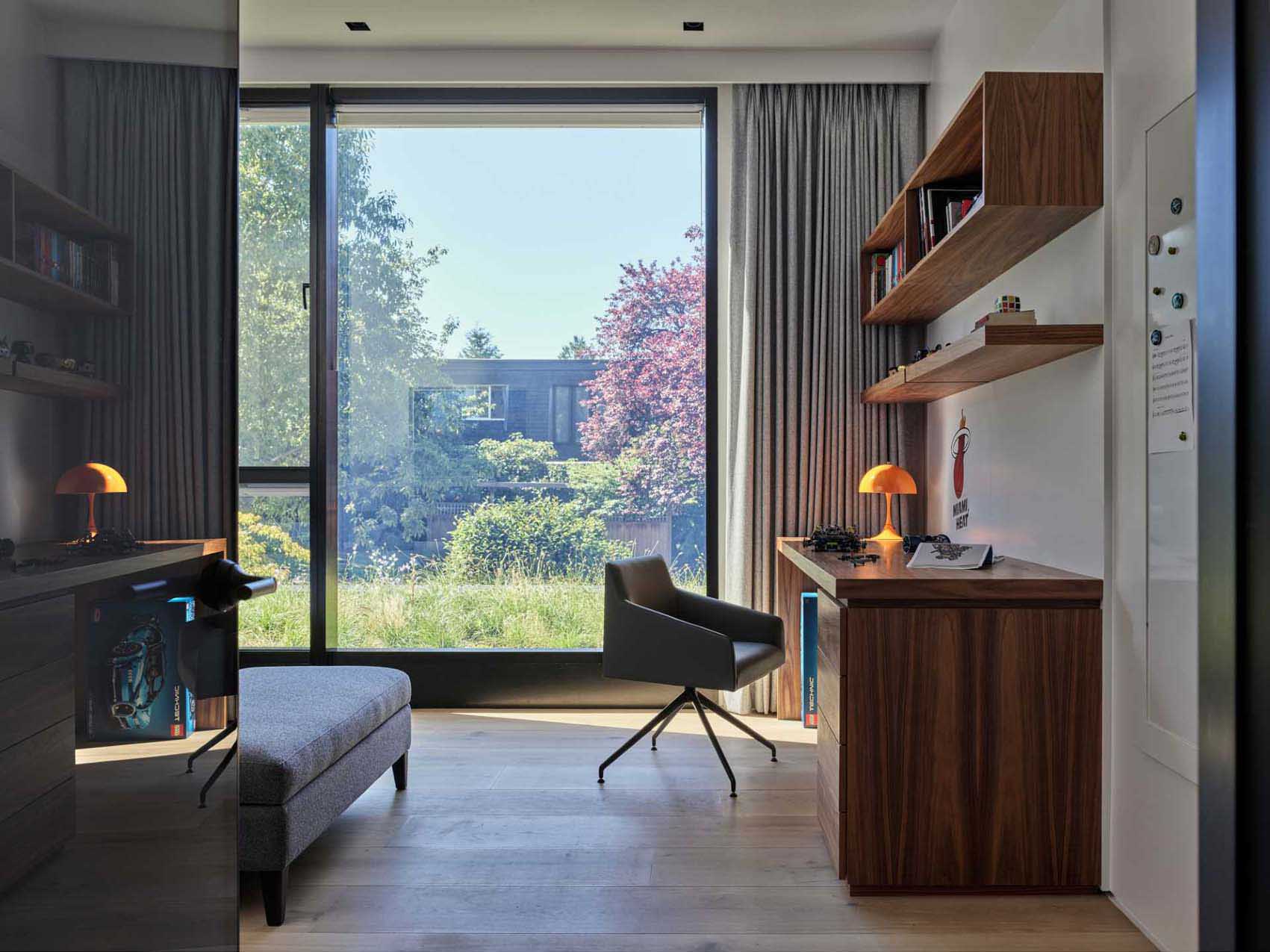 The bathrooms of the home each have a contemporary appearance, with some of them including a freestanding bathtub.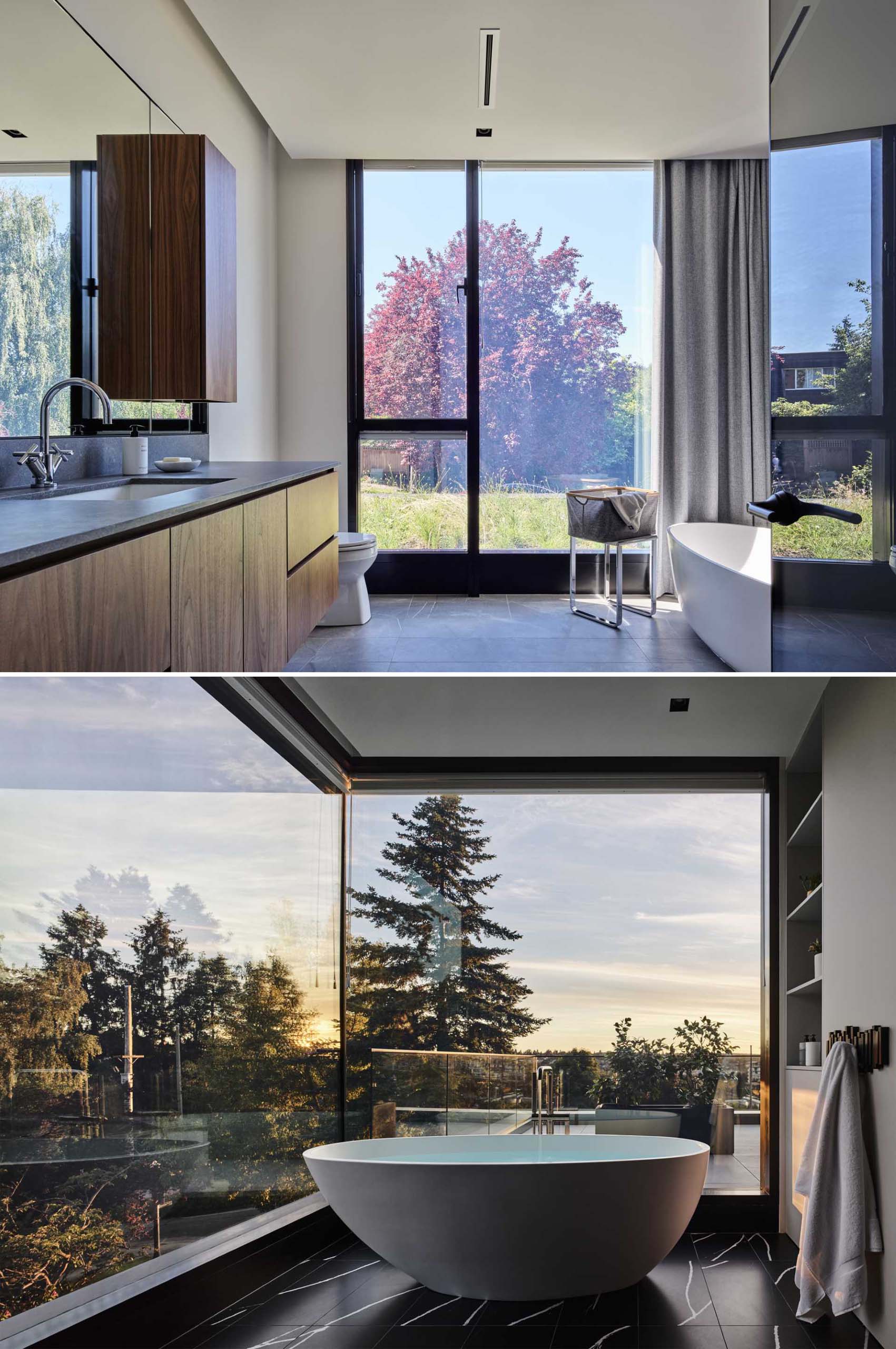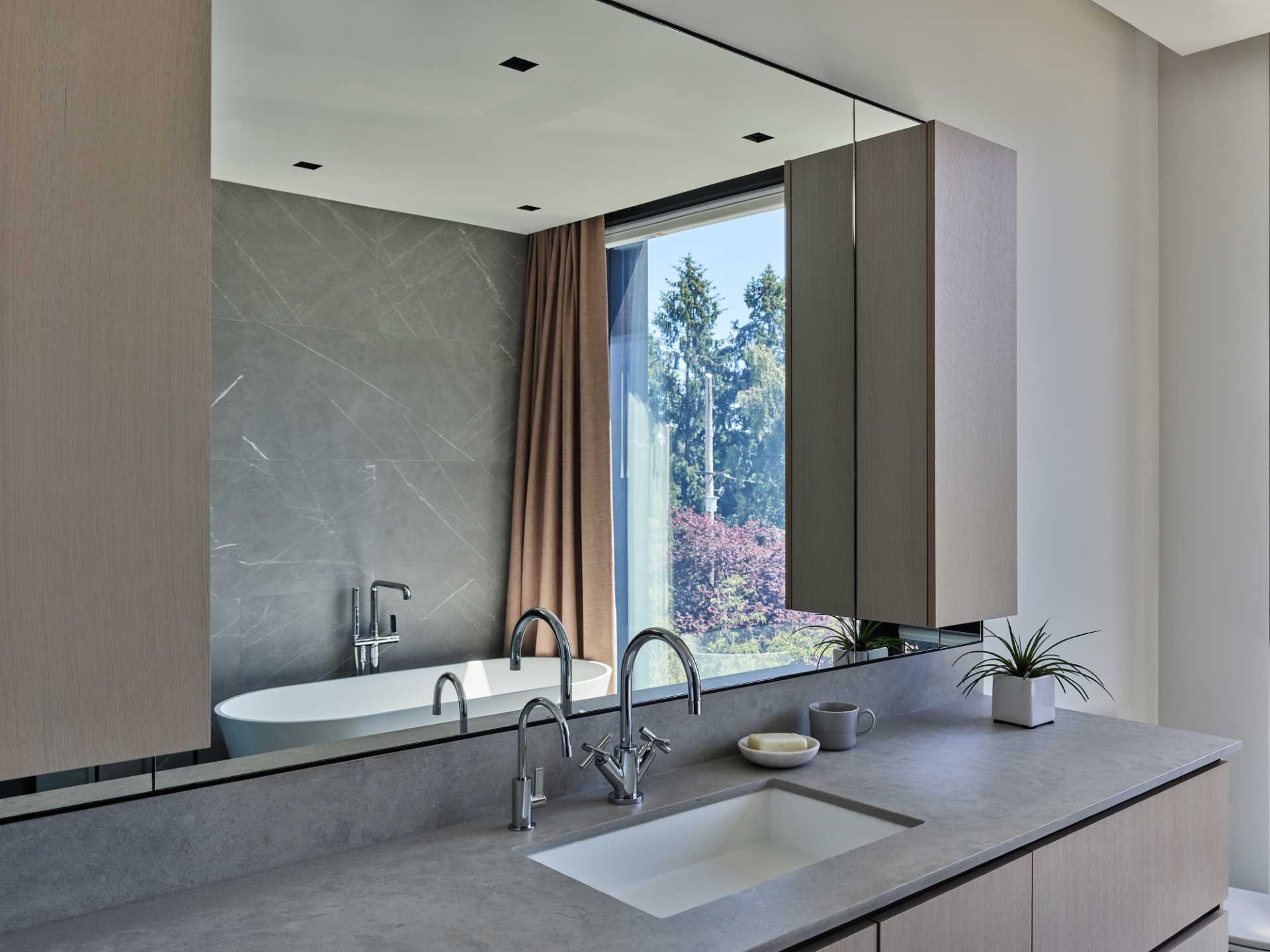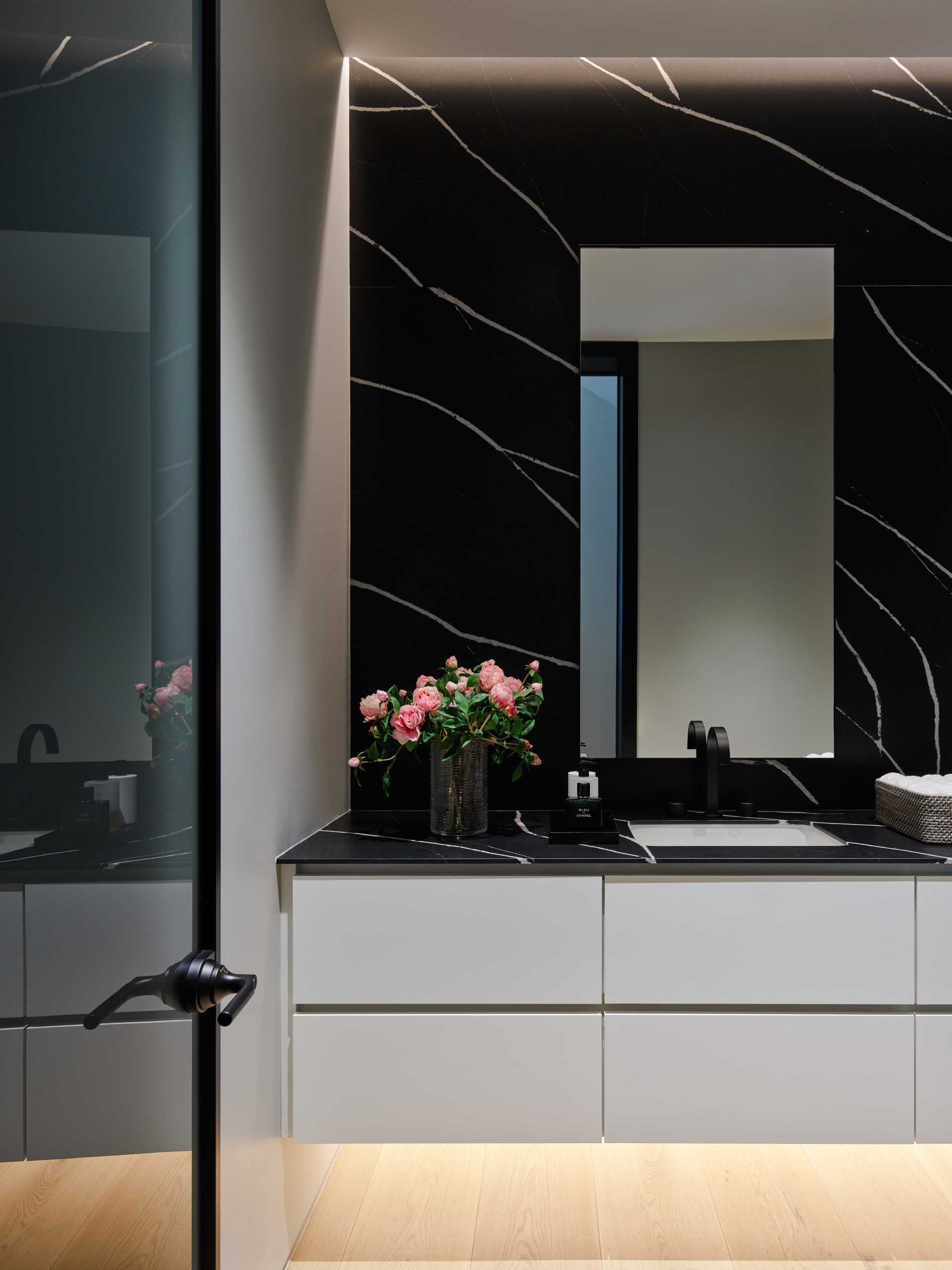 There's also a home office with an art studio.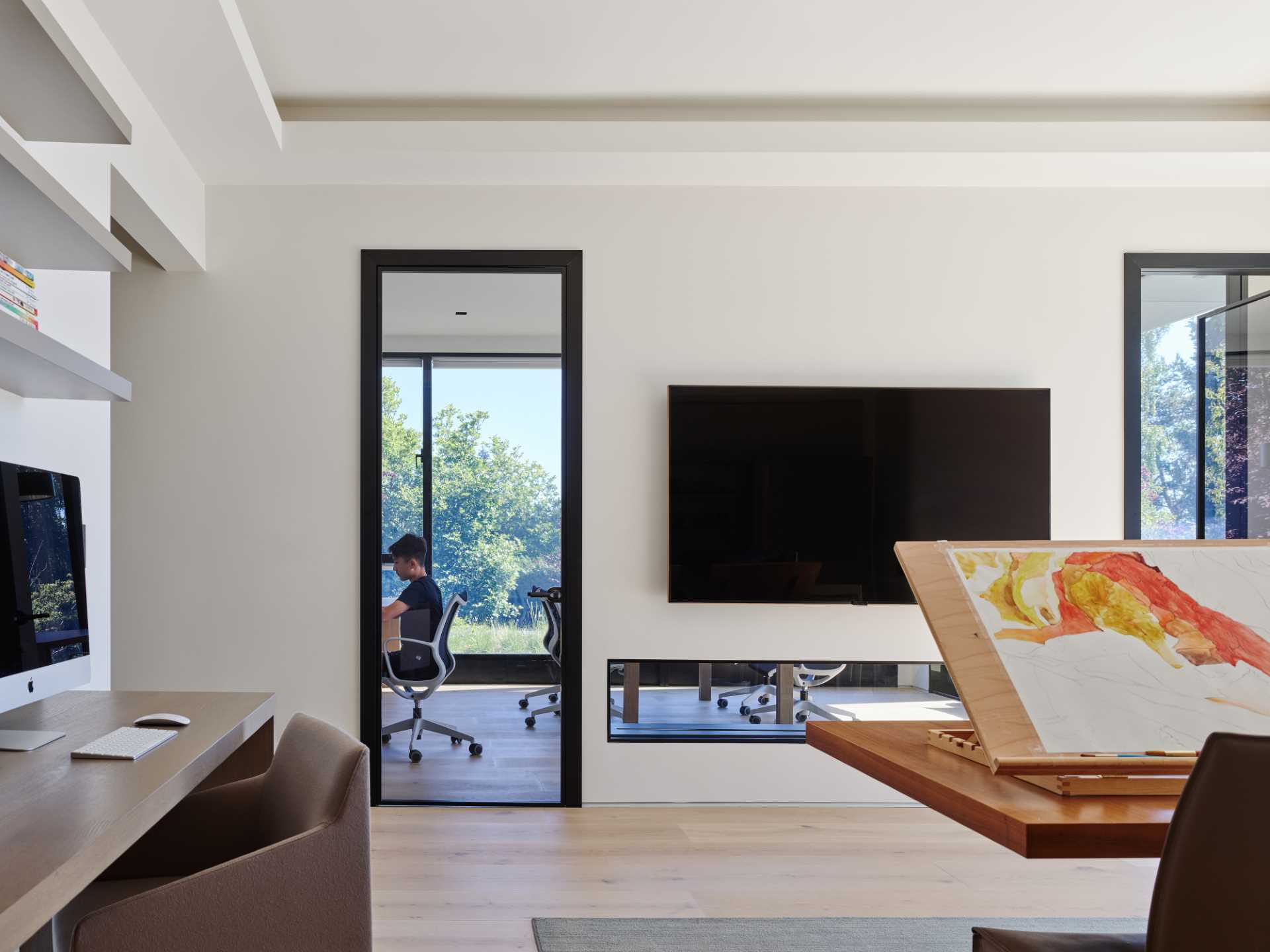 A media room where everything's dark is a strong contrast to the rest of the interior.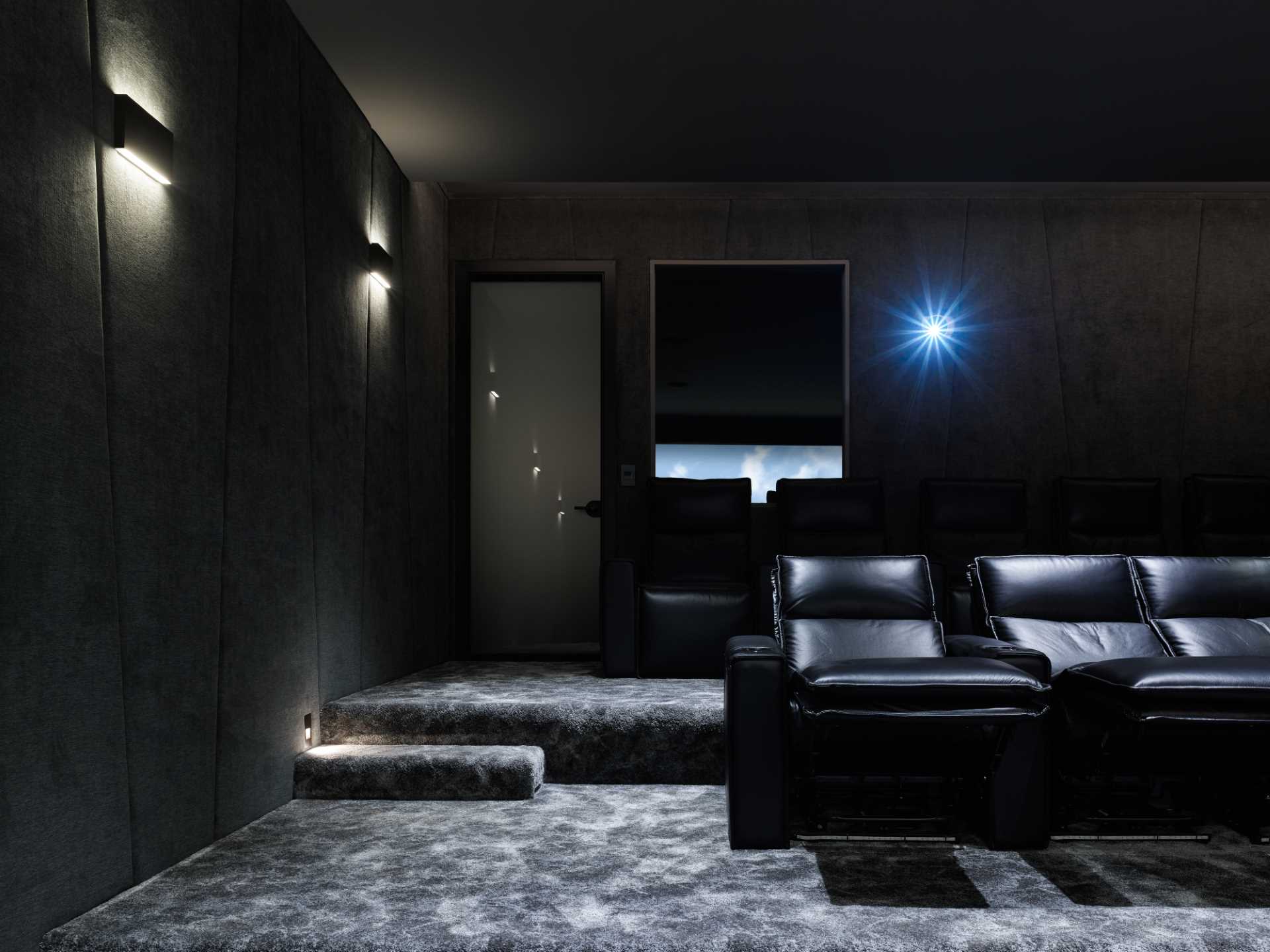 In a wine cellar, there are wall-mounted wine racks and below, there's open storage. A sizeable live edge table adds a natural element to the space.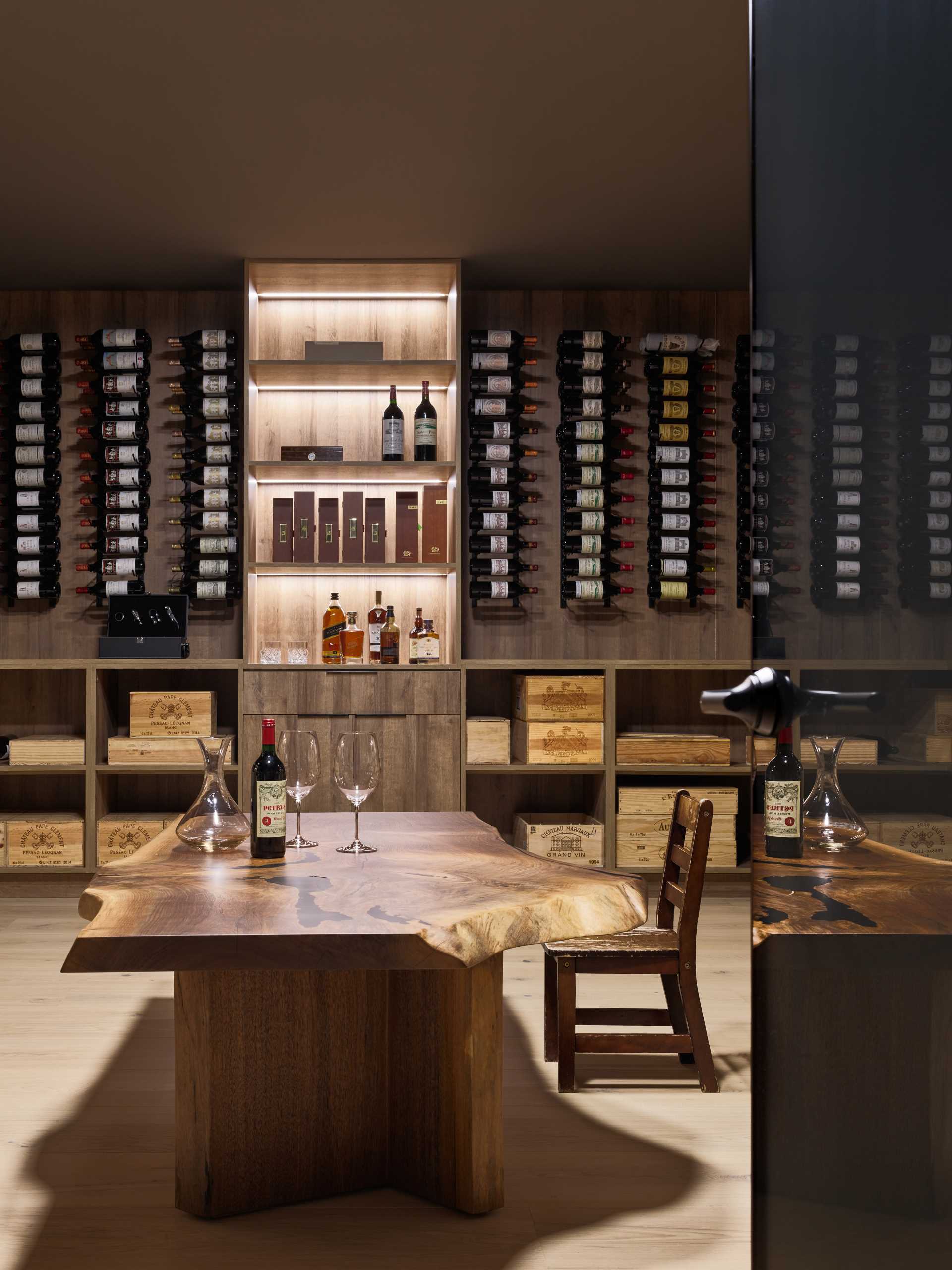 Photography by Andrew Latreille
To learn more about the home, you can watch the below video.
Source: Contemporist