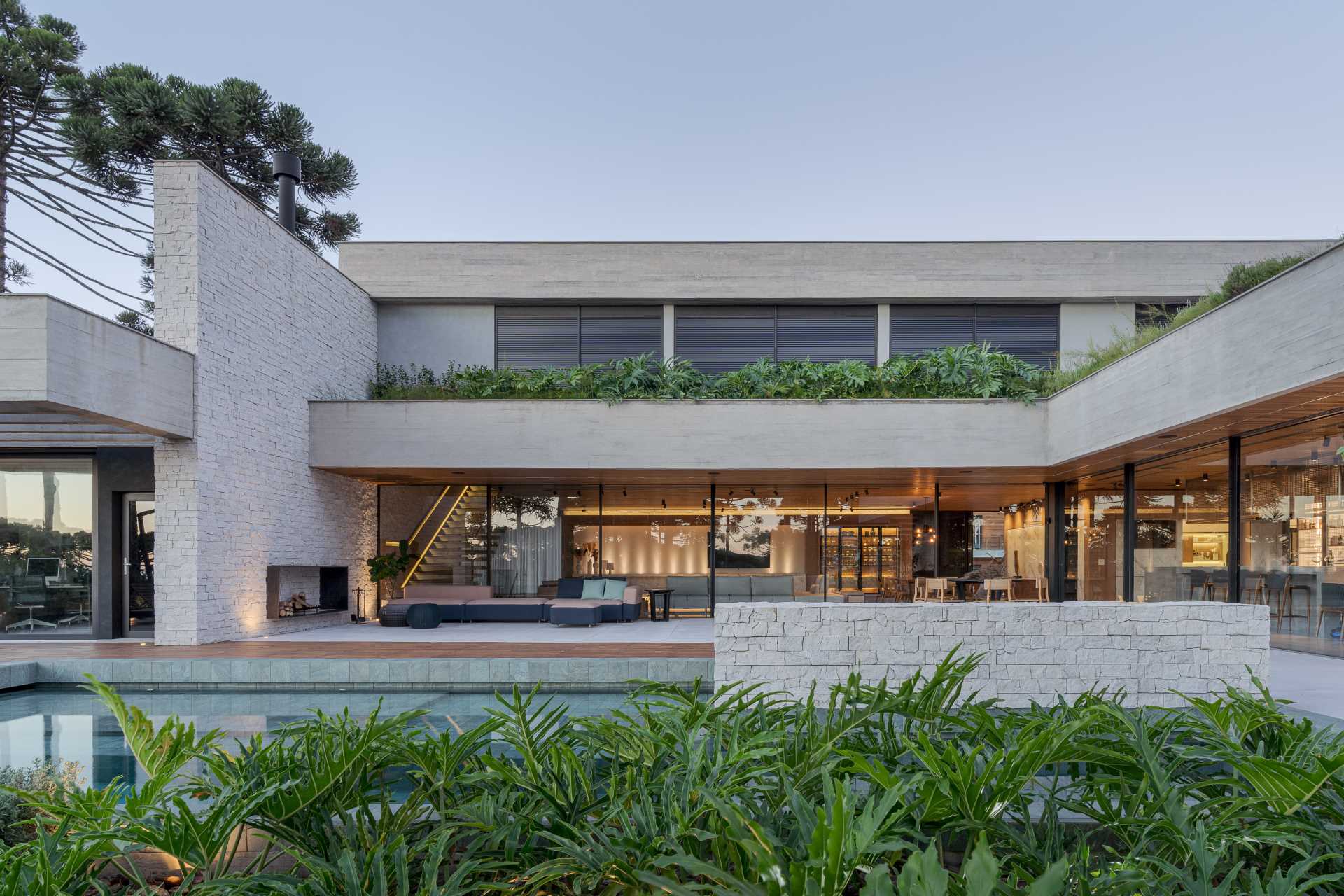 Architecture firm StudioColnaghi has shared one of their latest projects with us, a modern home in Rio Grande do Sul, Brazil, that features a material palette of concrete, wood, and natural stone.
The facade of the home showcases all three of these materials, as well as a sunken garage and a stepped pathway lined with plants.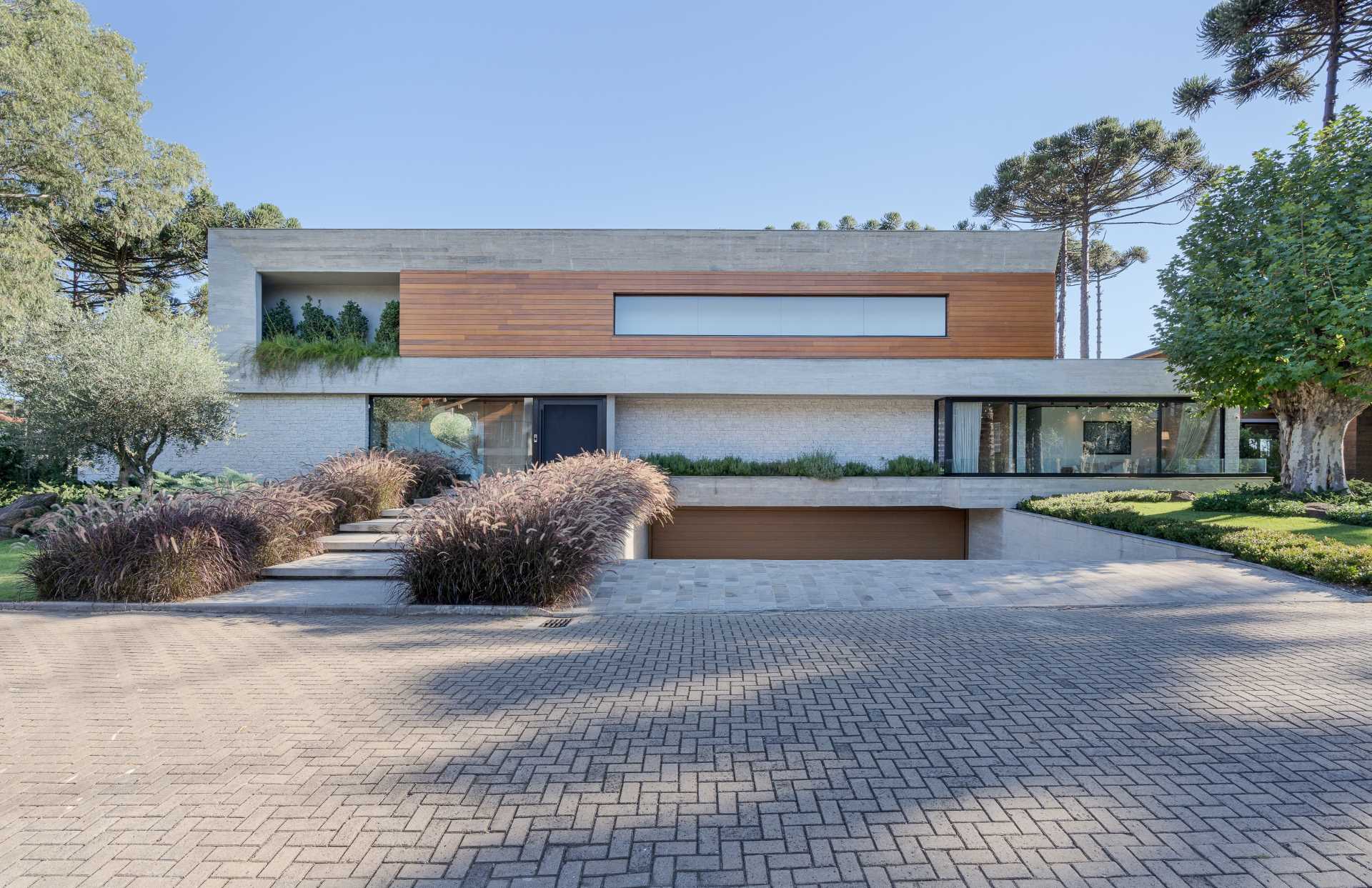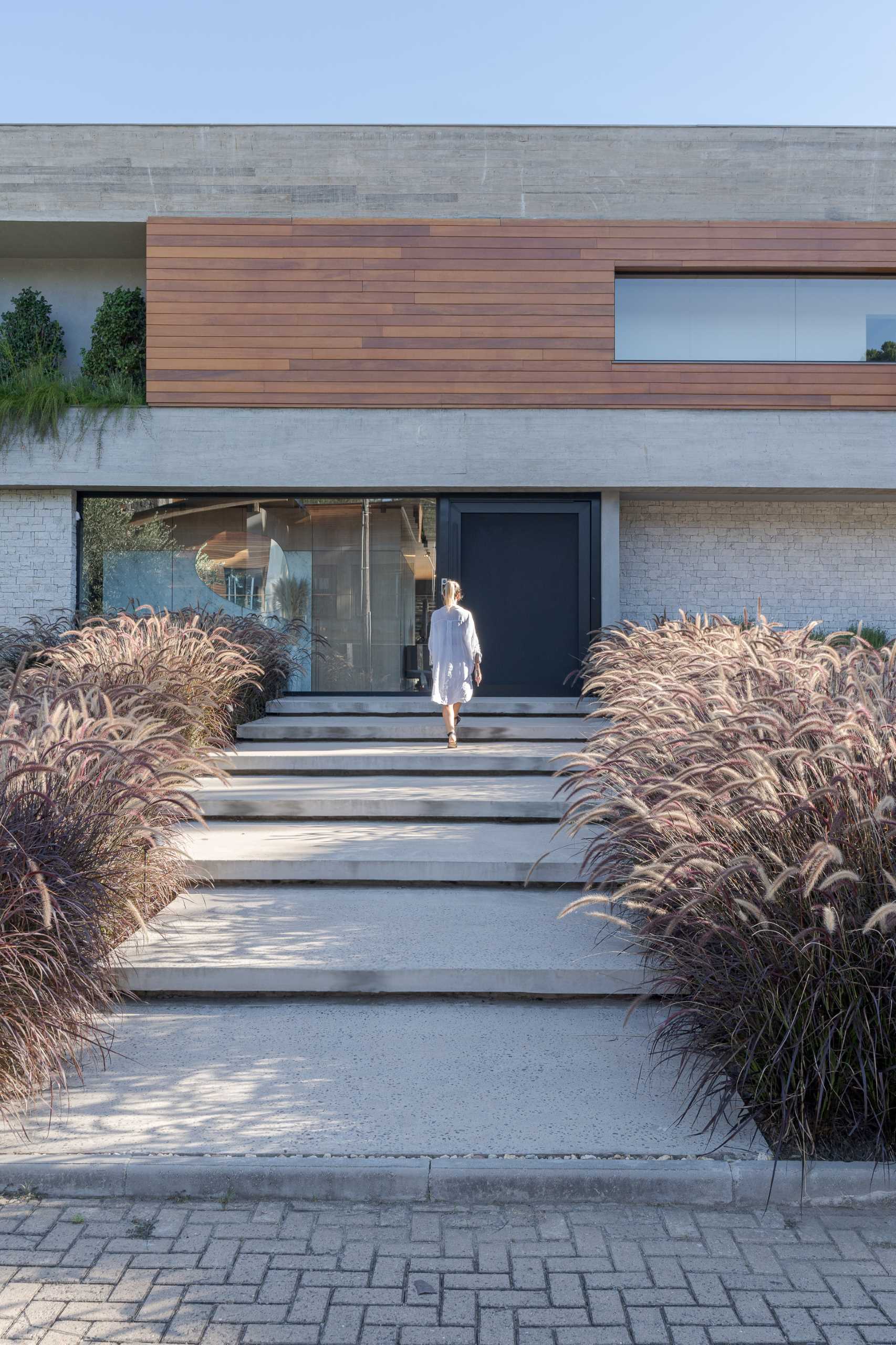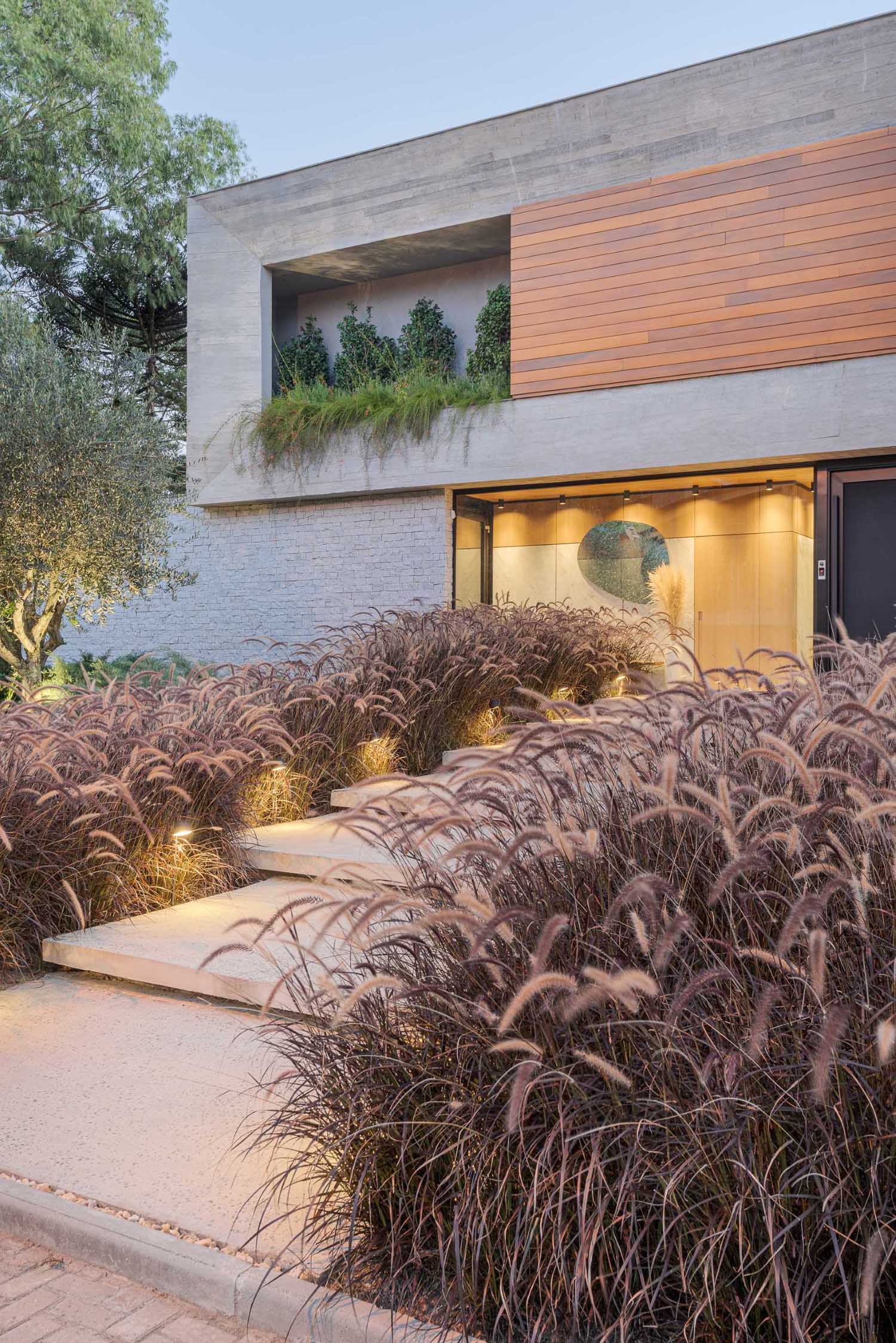 Off to the side of the front door is a small entryway with a bench, a closet, and a powder room.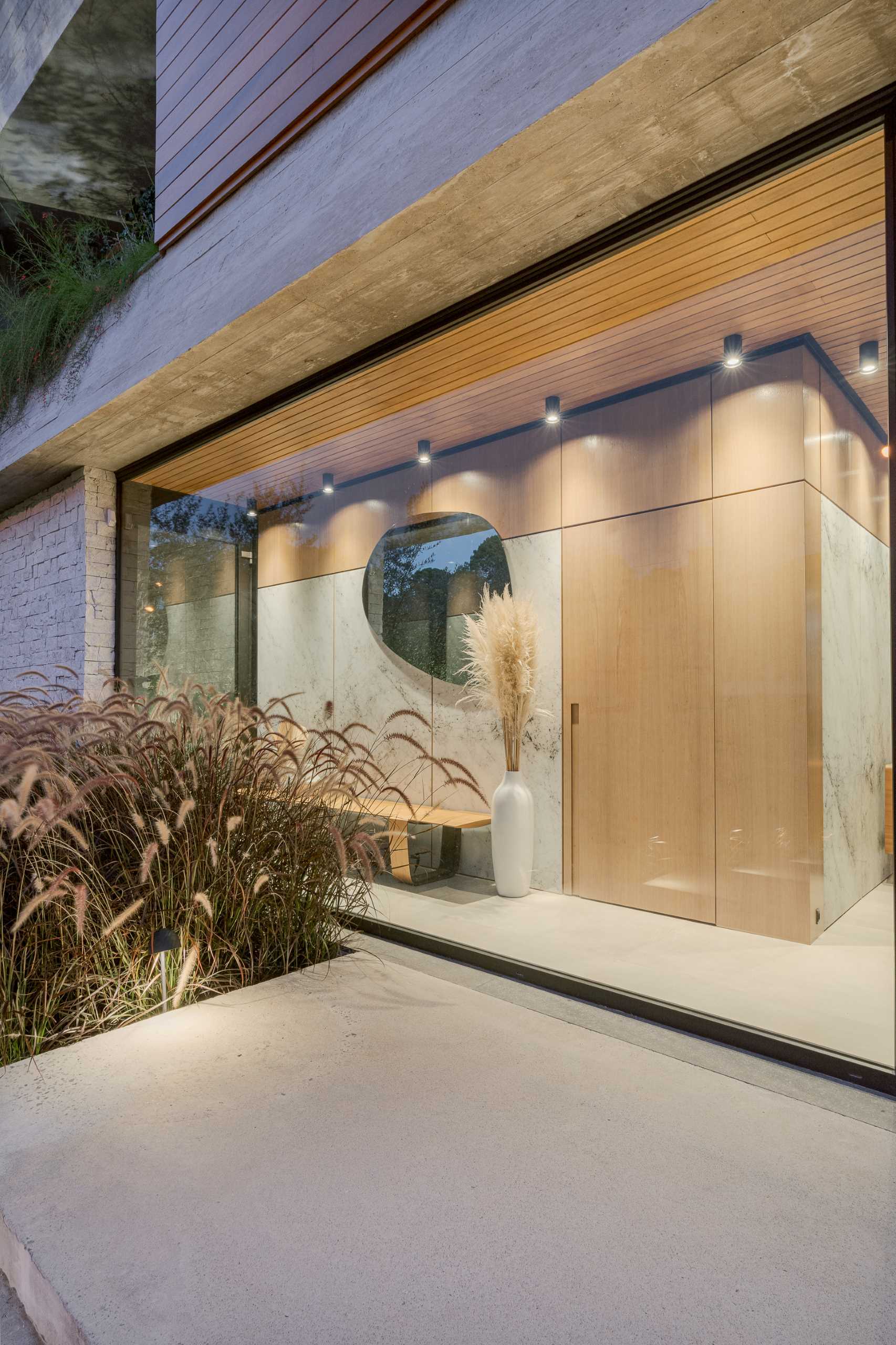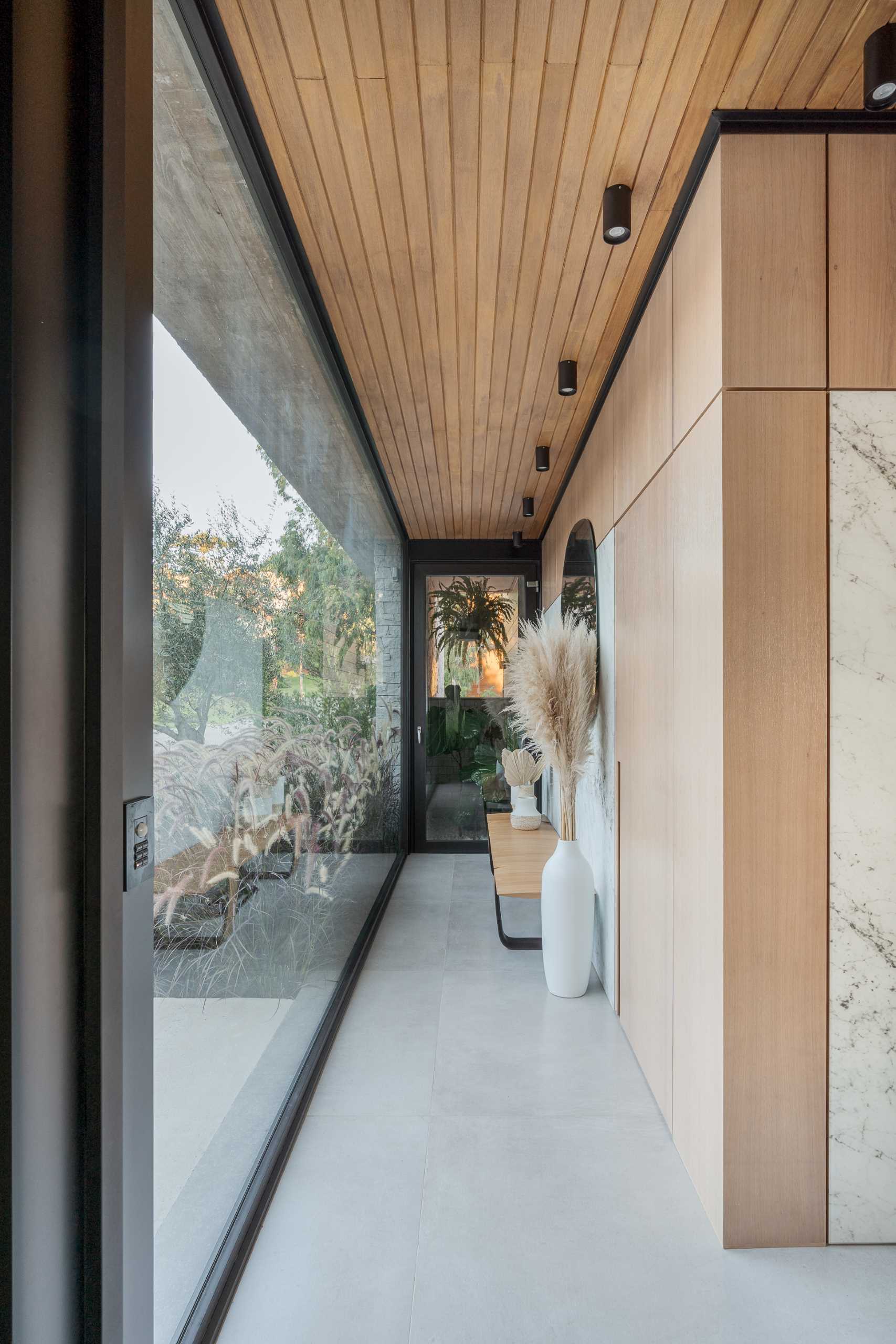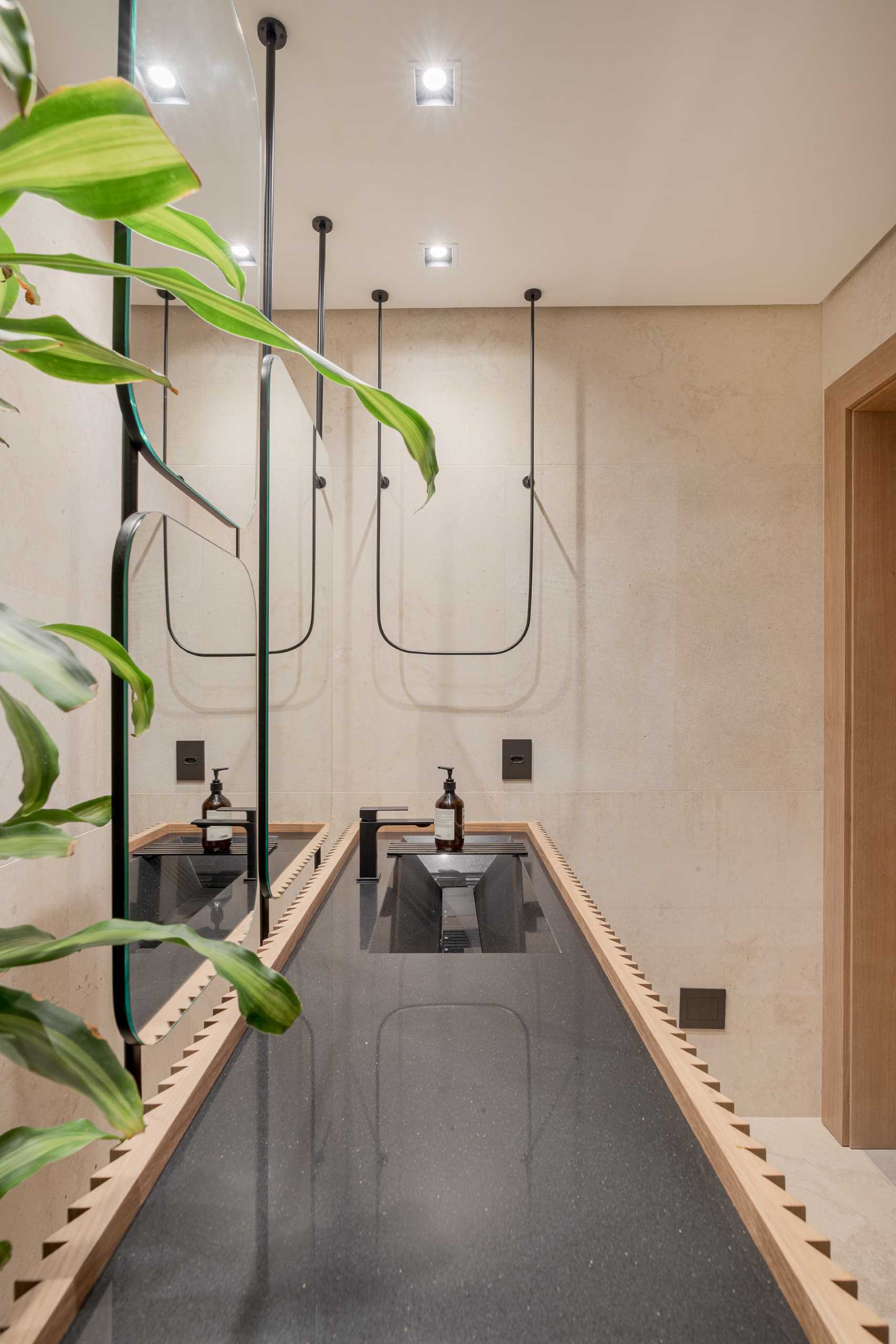 The entryway opens up to the main dining area and living room. A wood ceiling is showcased throughout the home, while the living room includes an L-shaped couch as well as a secondary couch by the stairs.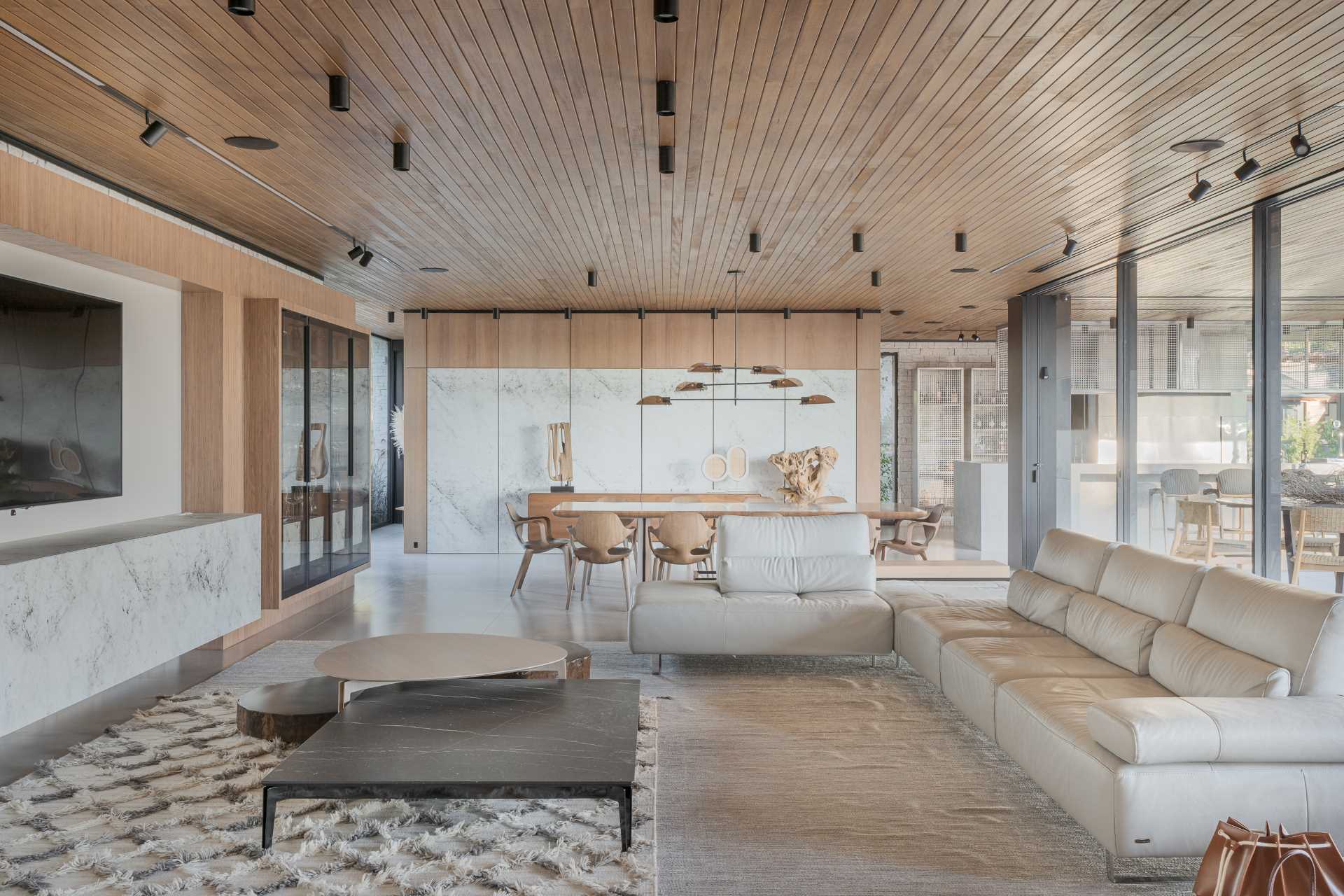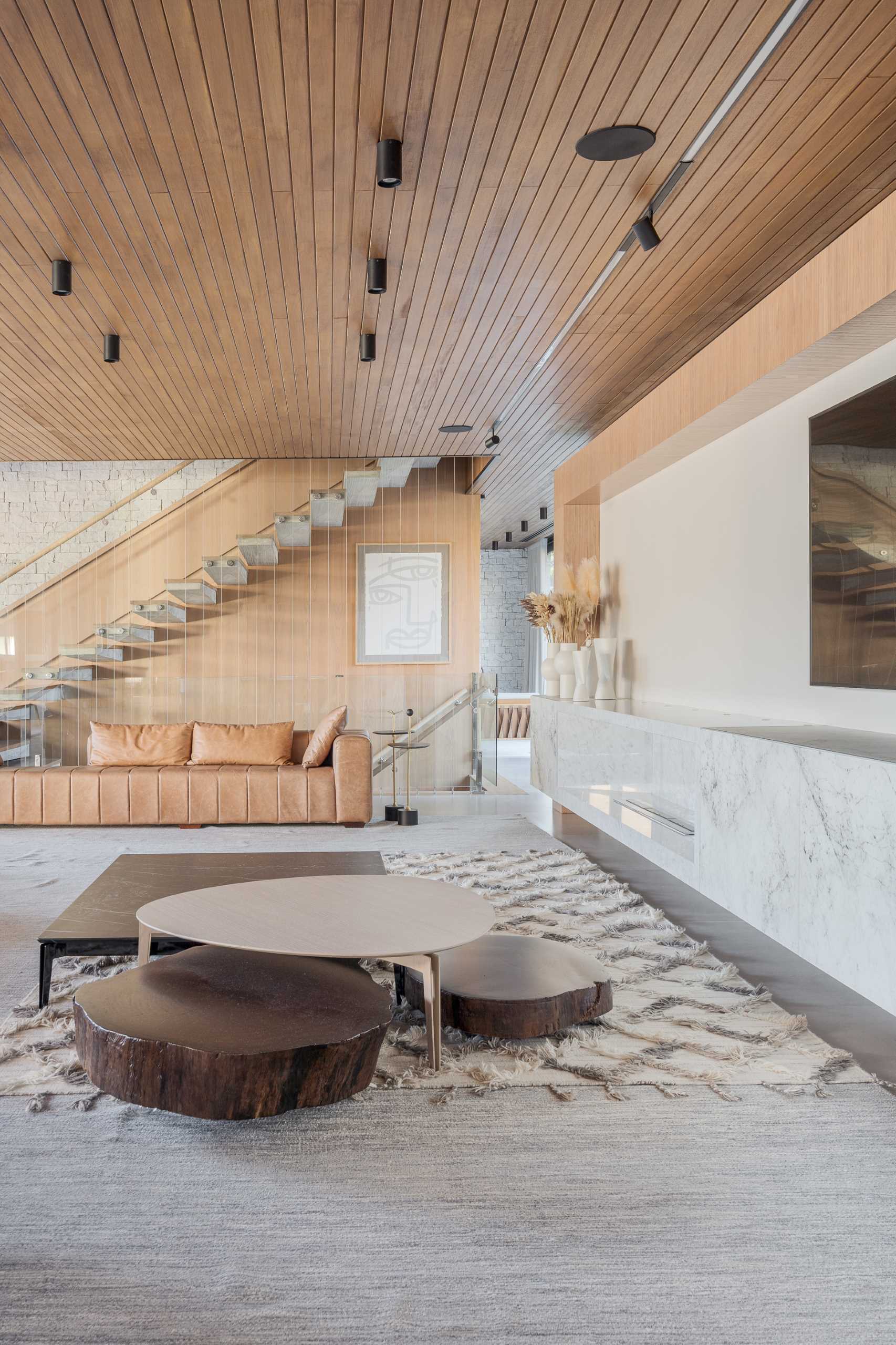 A built-in cabinet with glass doors complements the dining area, while the wall features stone panels and a wood sideboard.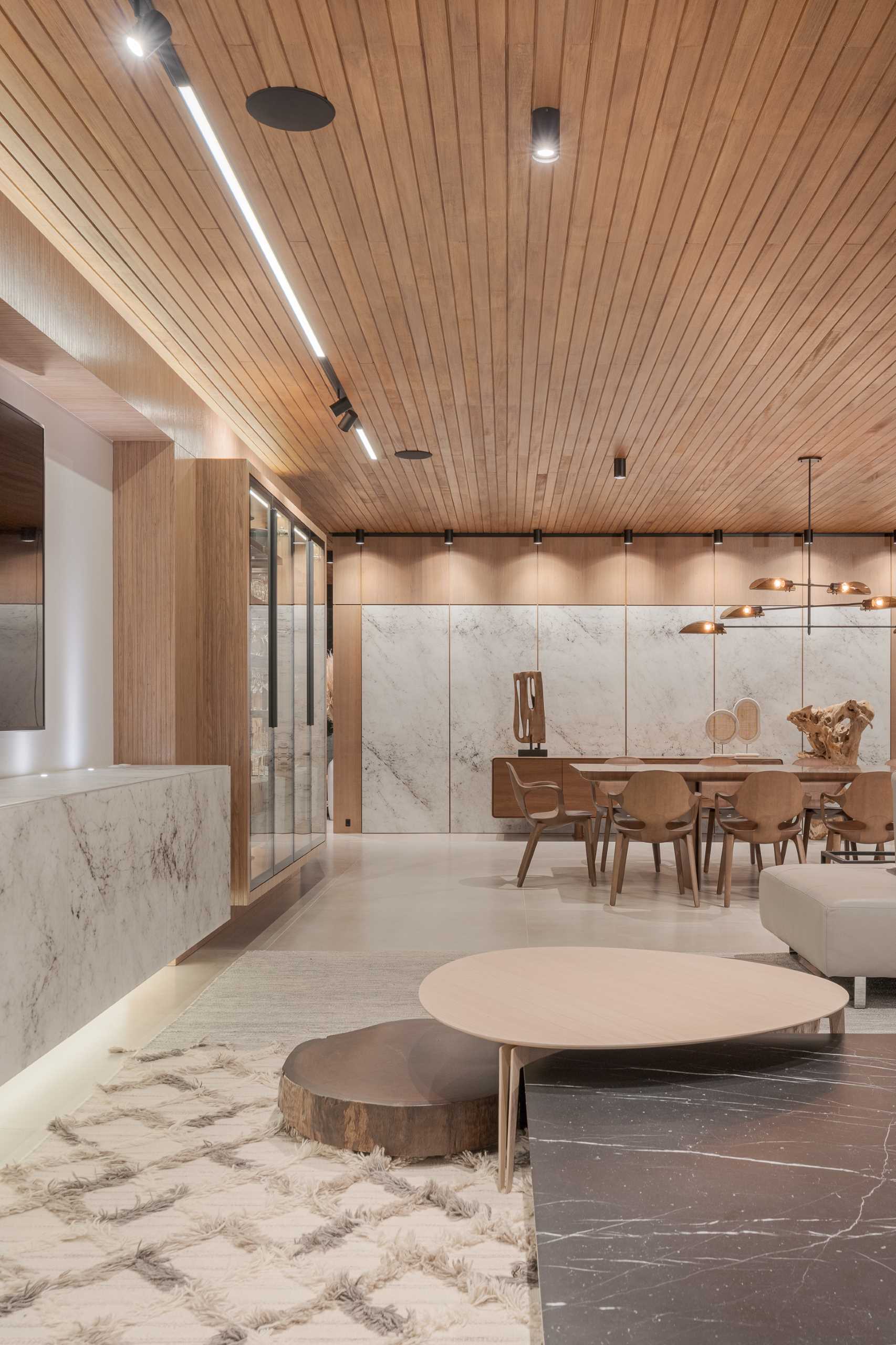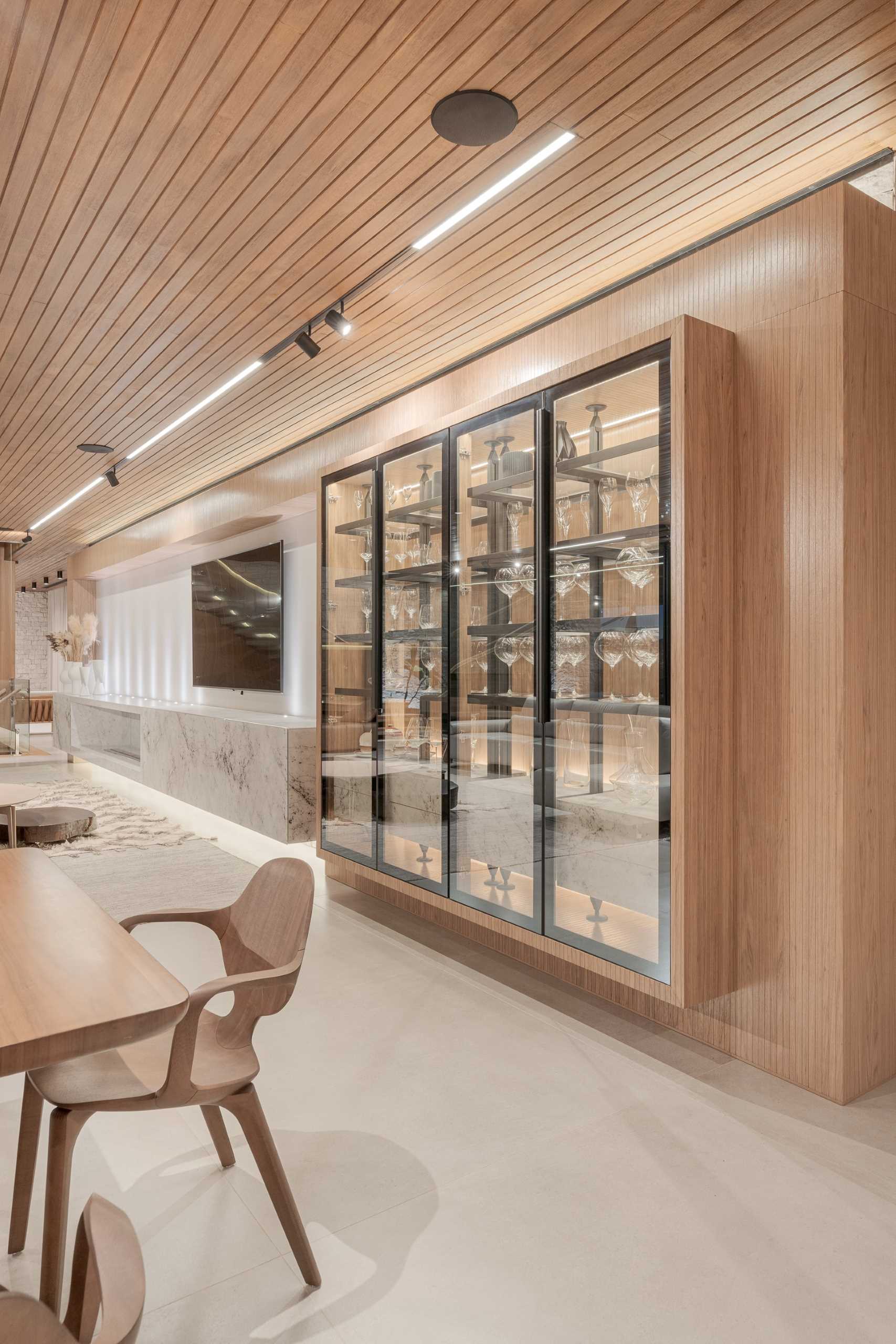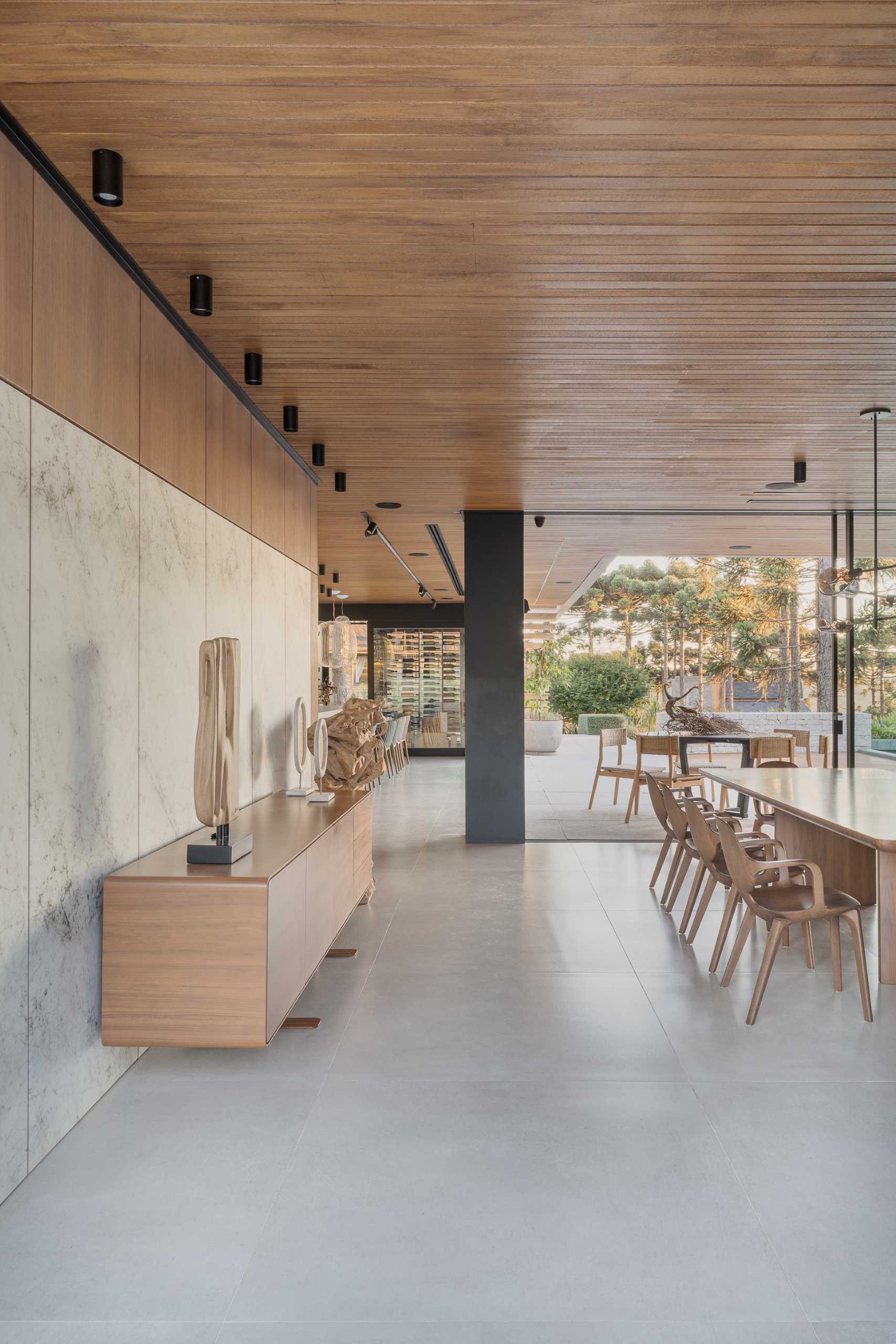 A secondary dining area is located in the kitchen, with a long wood table connected to the kitchen island. Dark grey chairs provide a contrasting element, while the wall at the end of the table is dedicated to a pair of glass-enclosed wine cellars.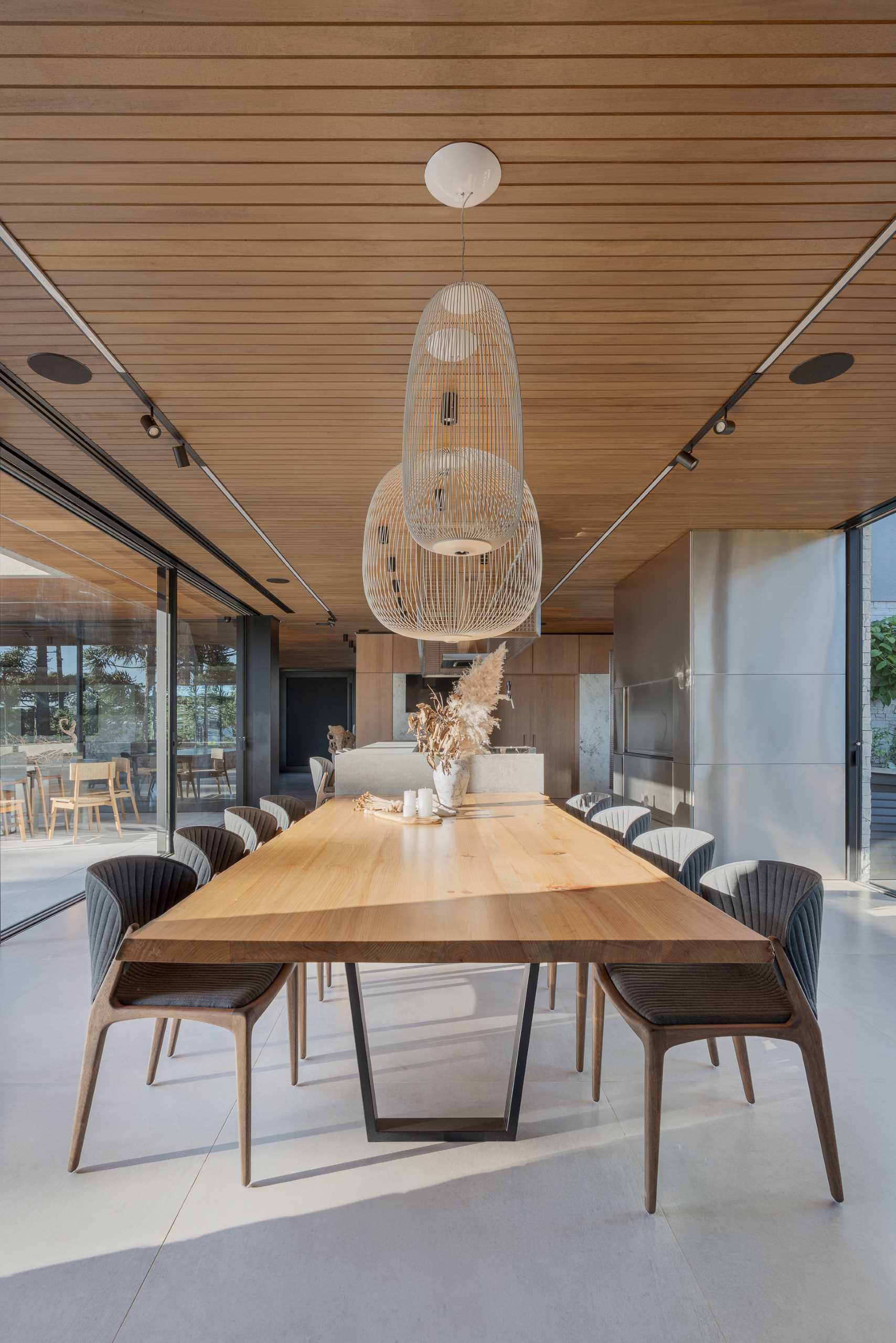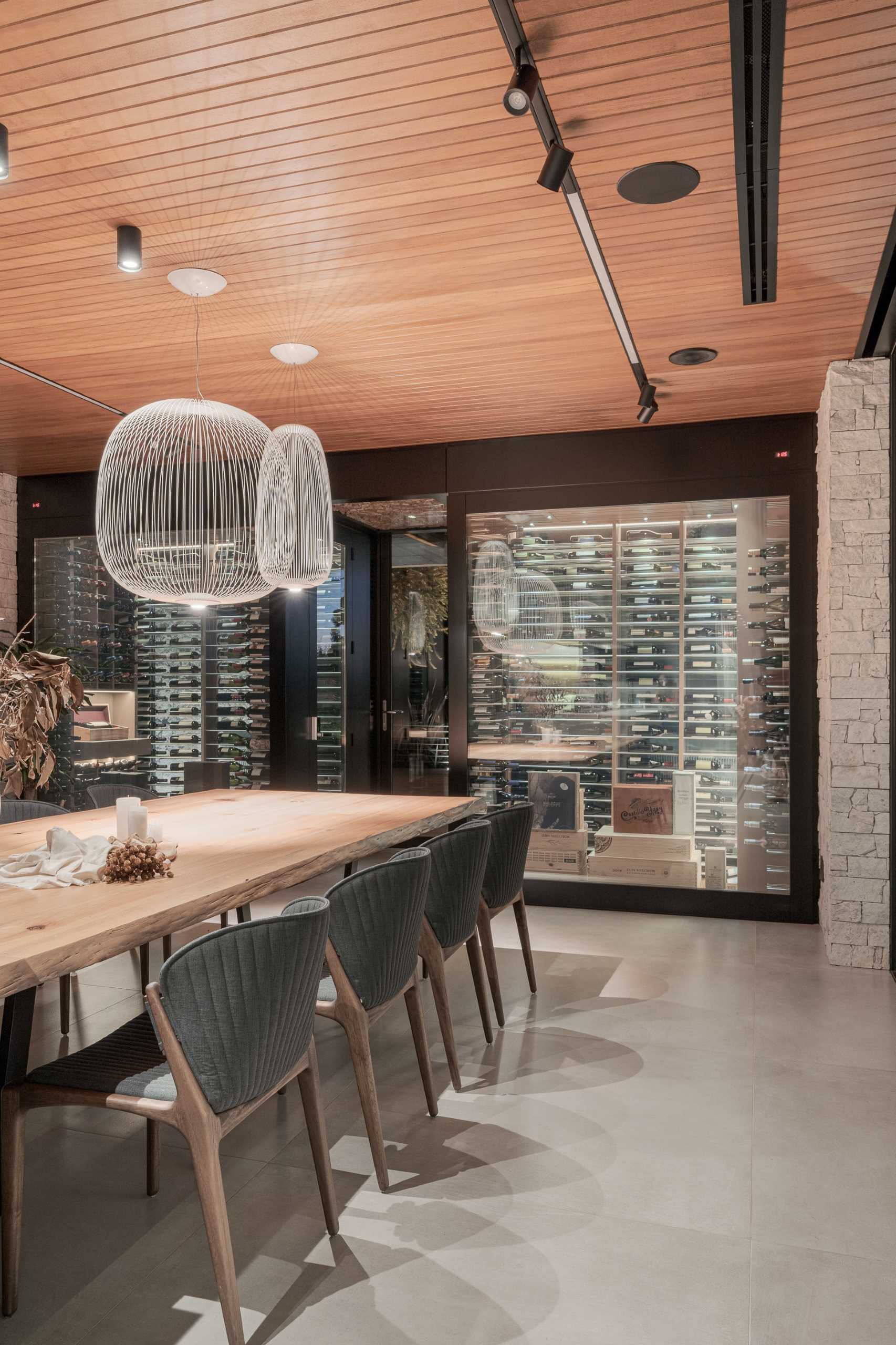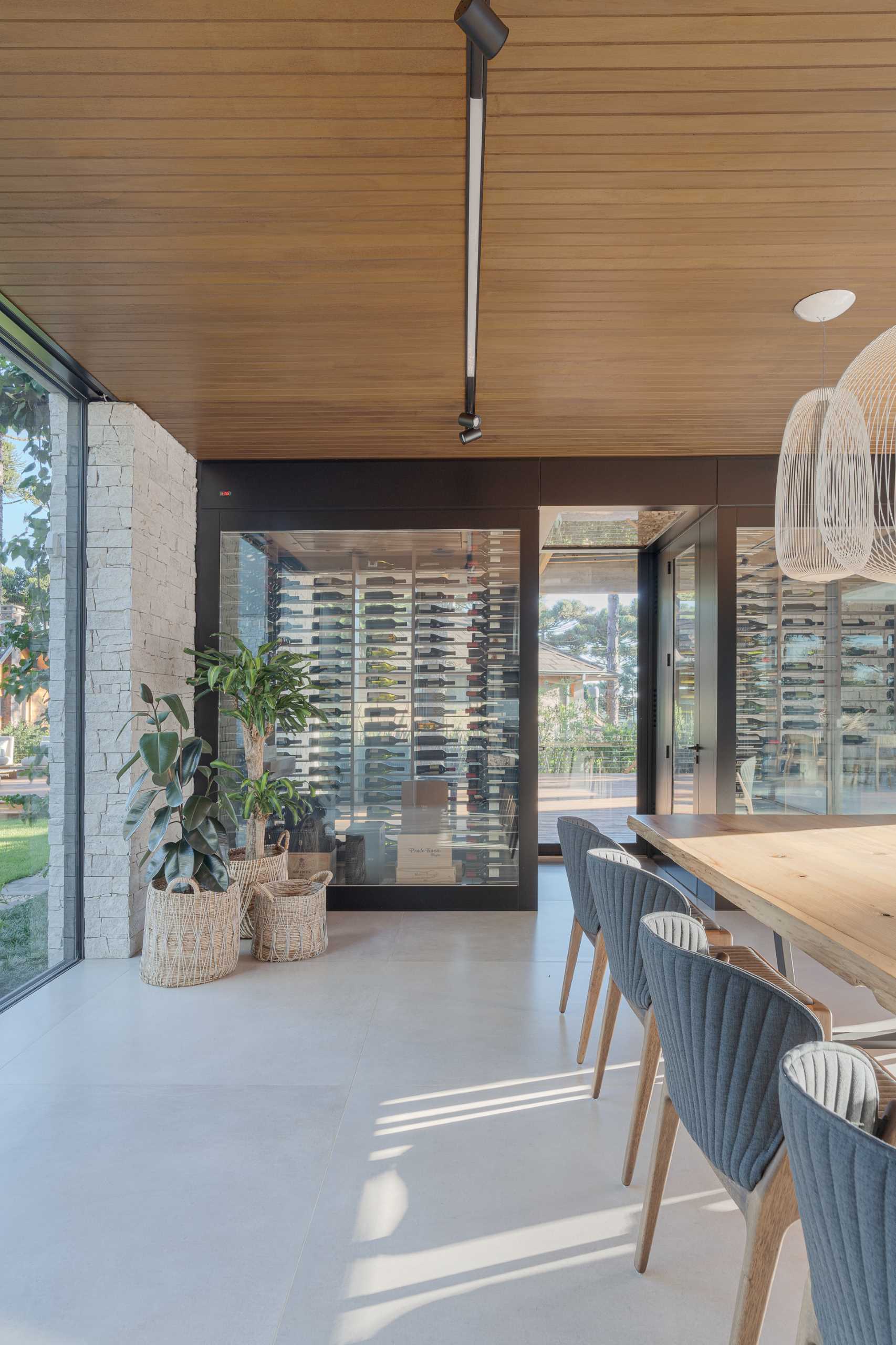 There are also additional cabinets for other drink choices.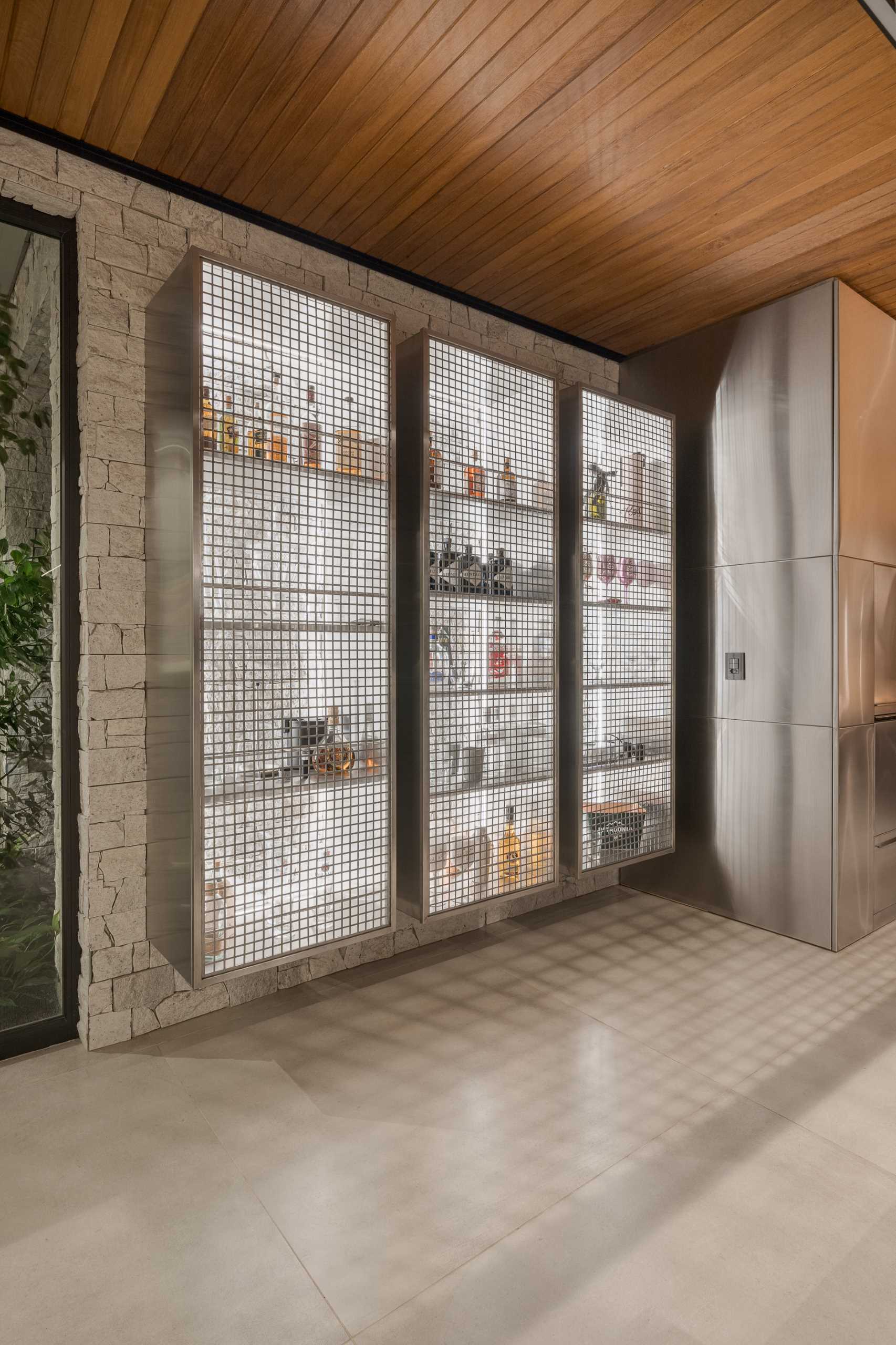 The metal cage-like design of the drink cabinets can also be seen above the long kitchen island.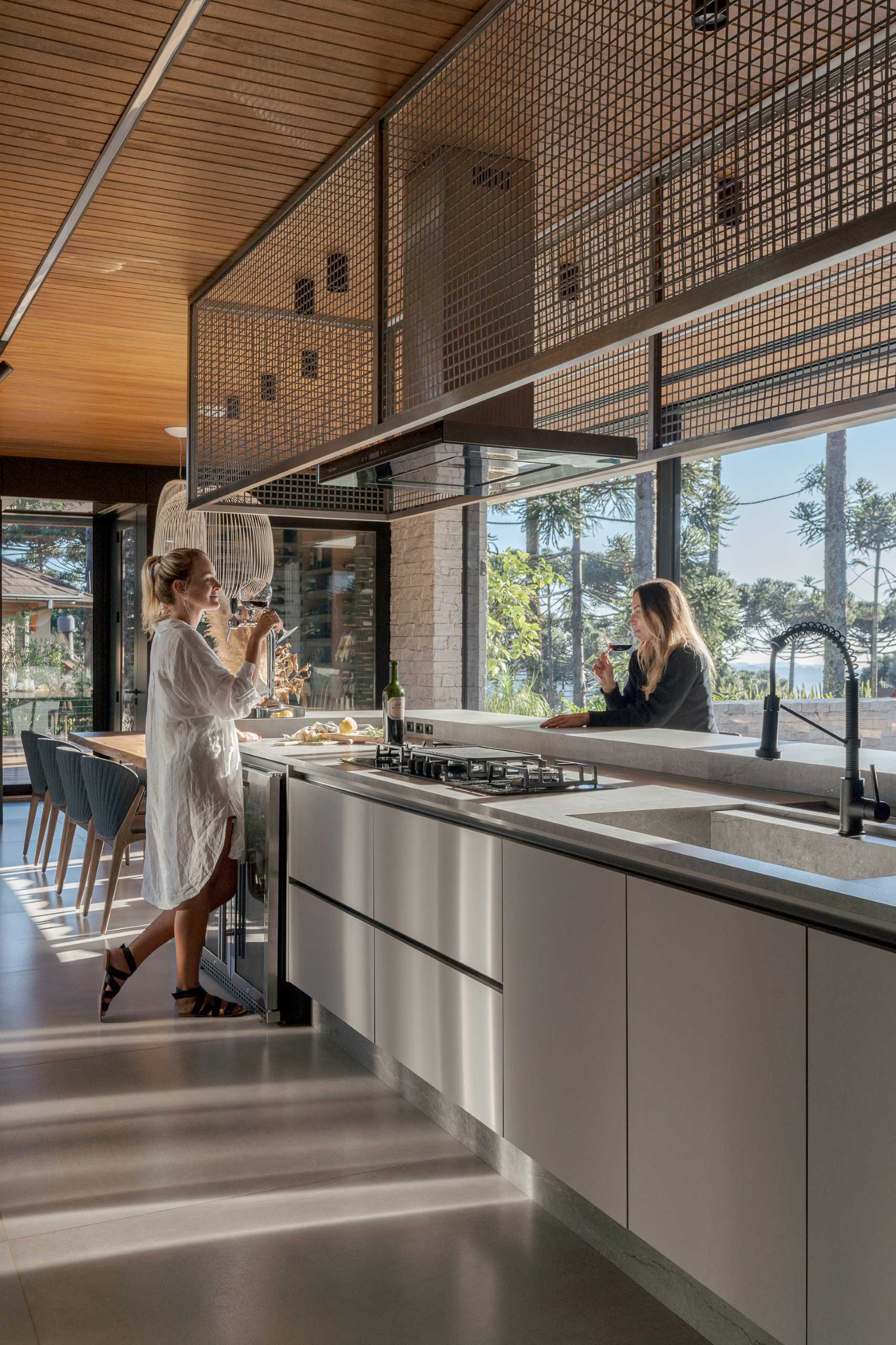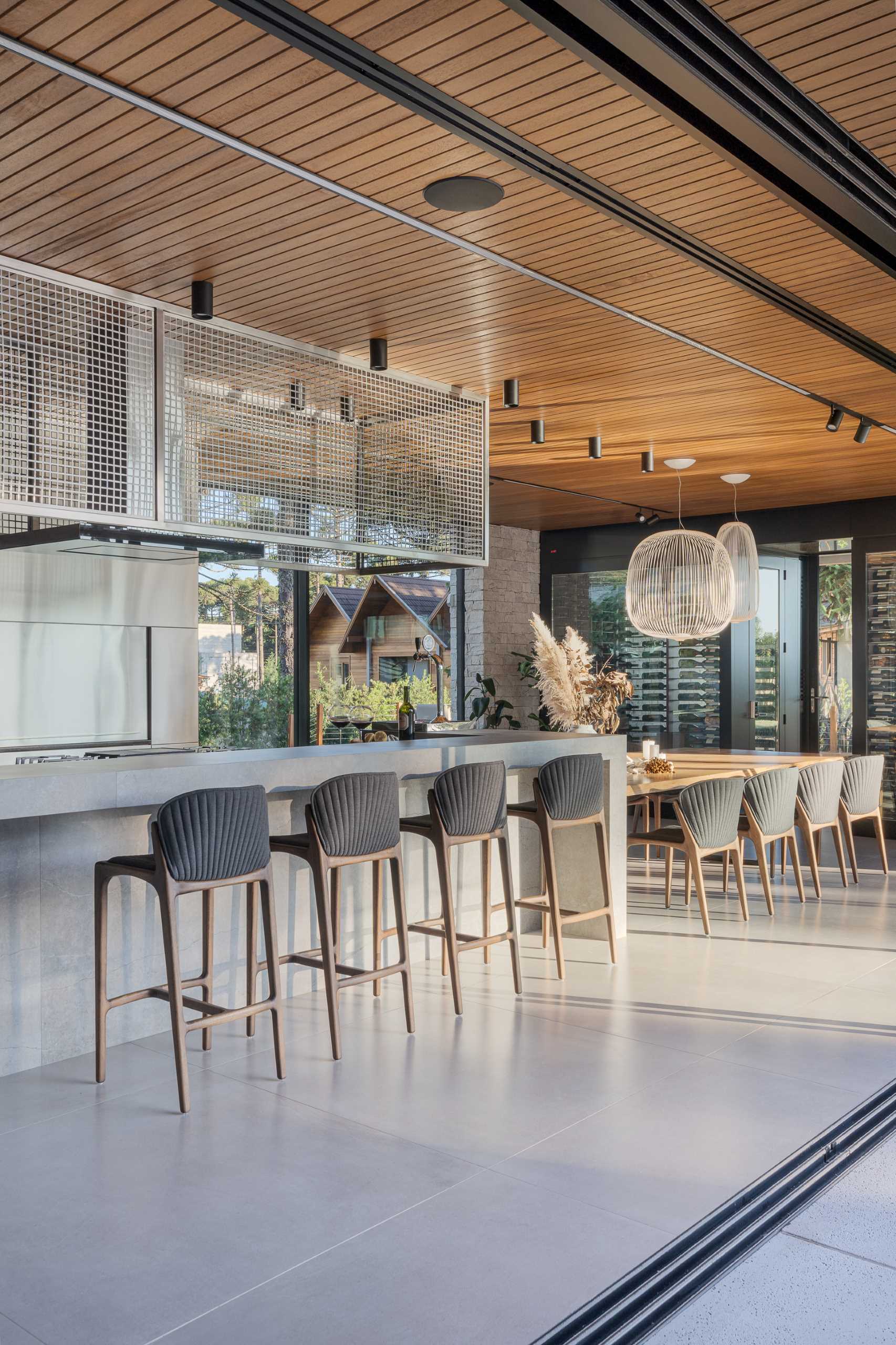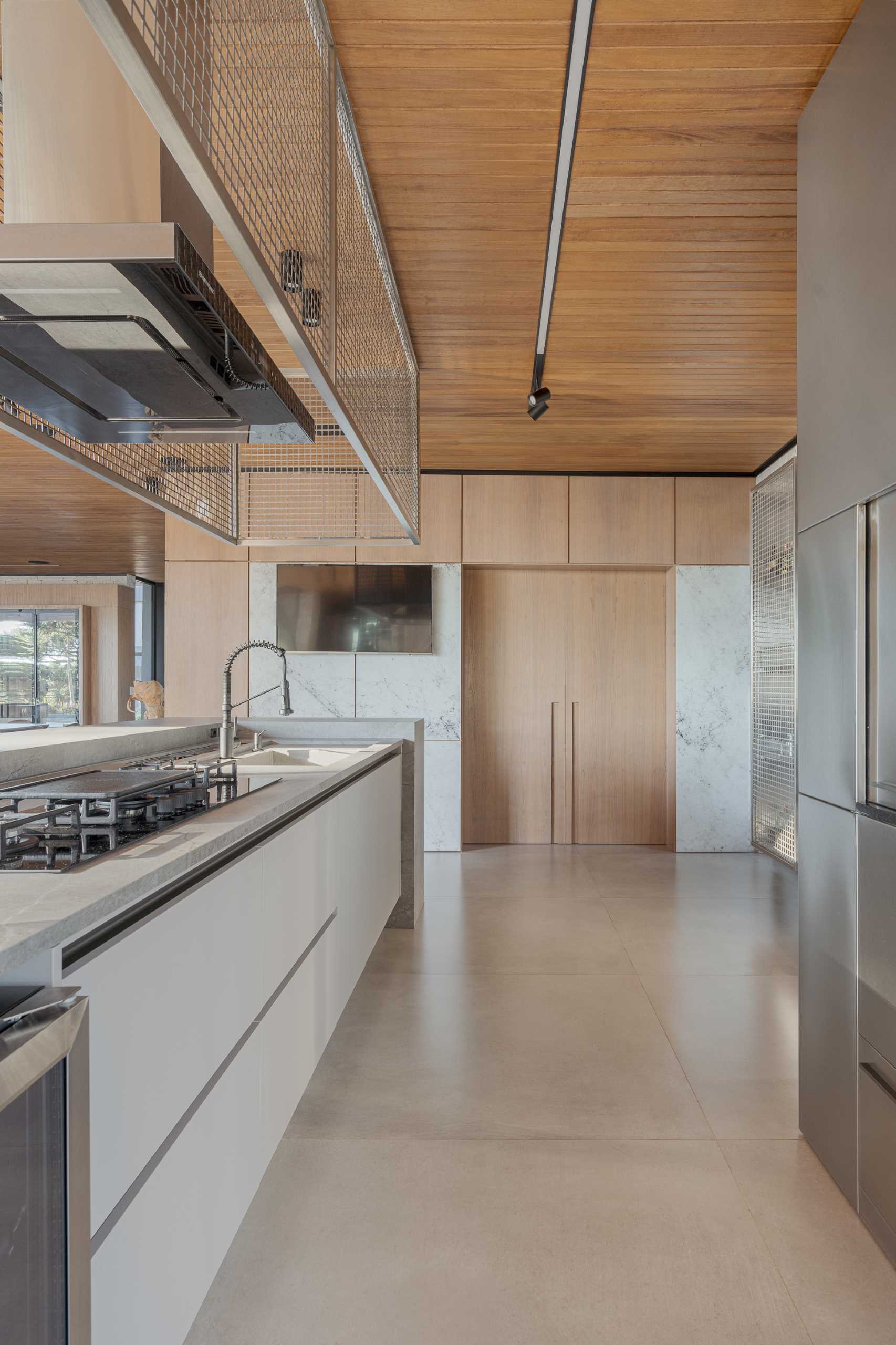 A secondary prep kitchen is hidden from view and includes plenty of pantry space.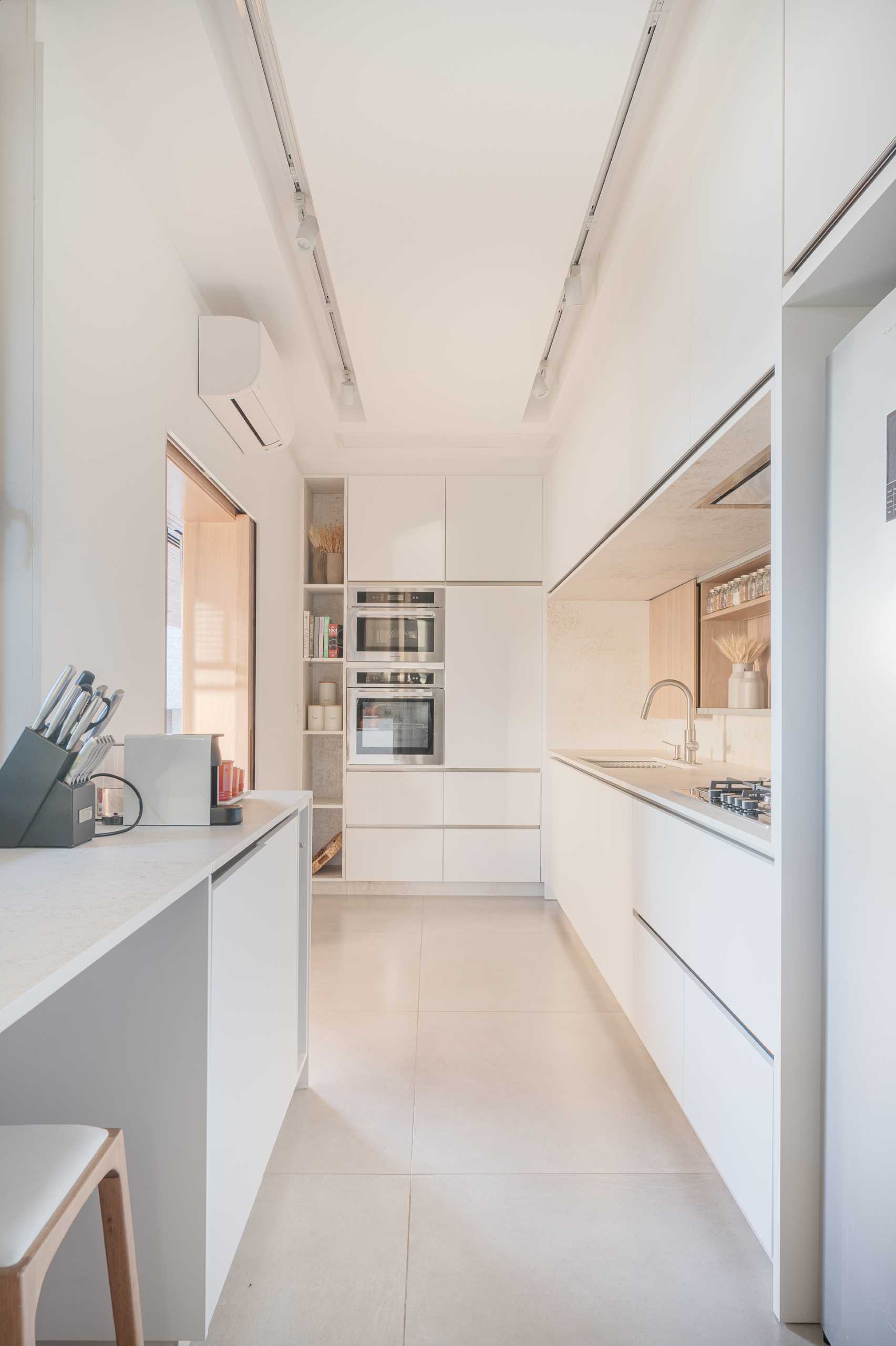 All of the social areas of the home on the main floor are open to the patio and swimming pool. The wood deck, natural stone accents, and plants add a natural element to the home. Beyond the pool are landscaped gardens.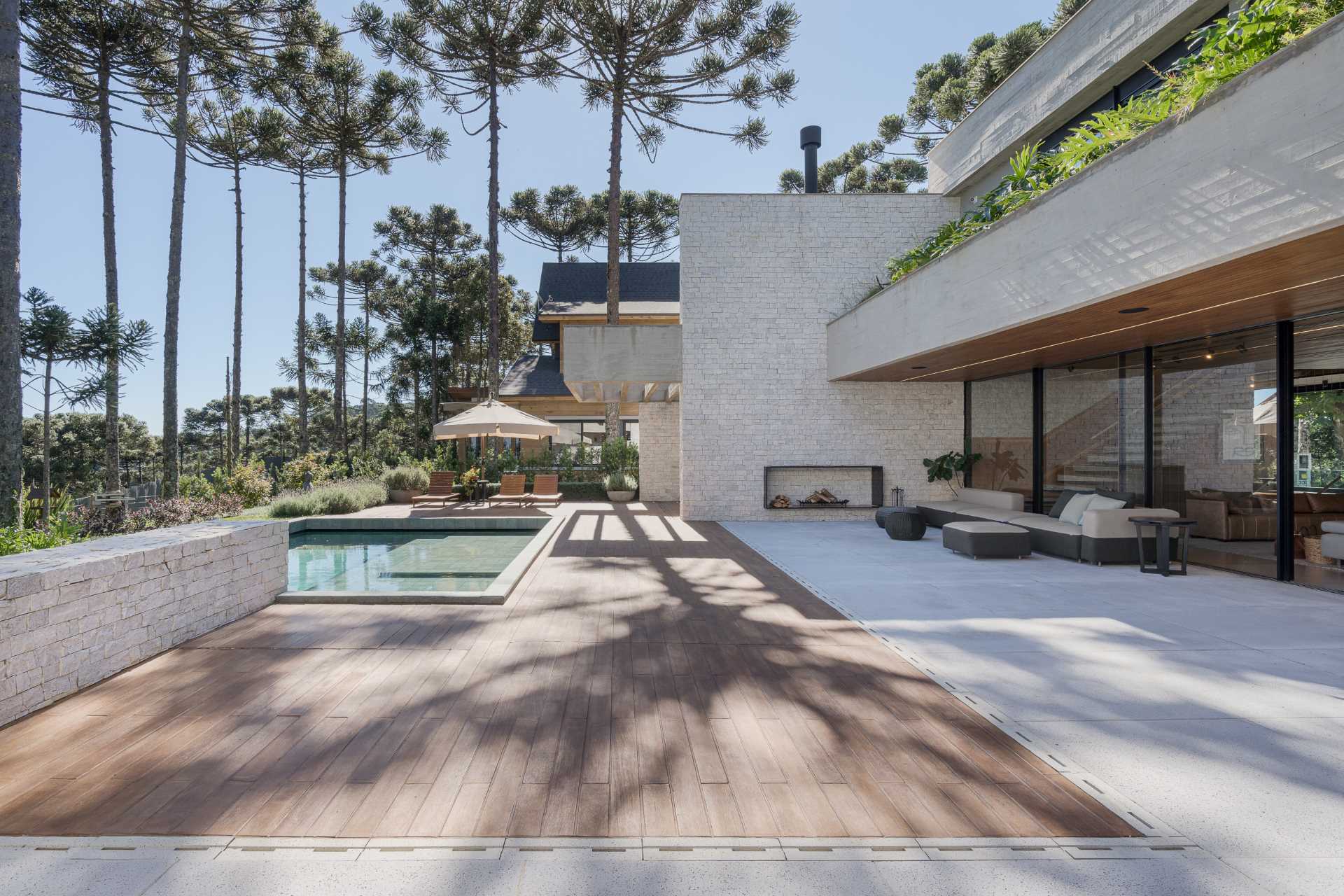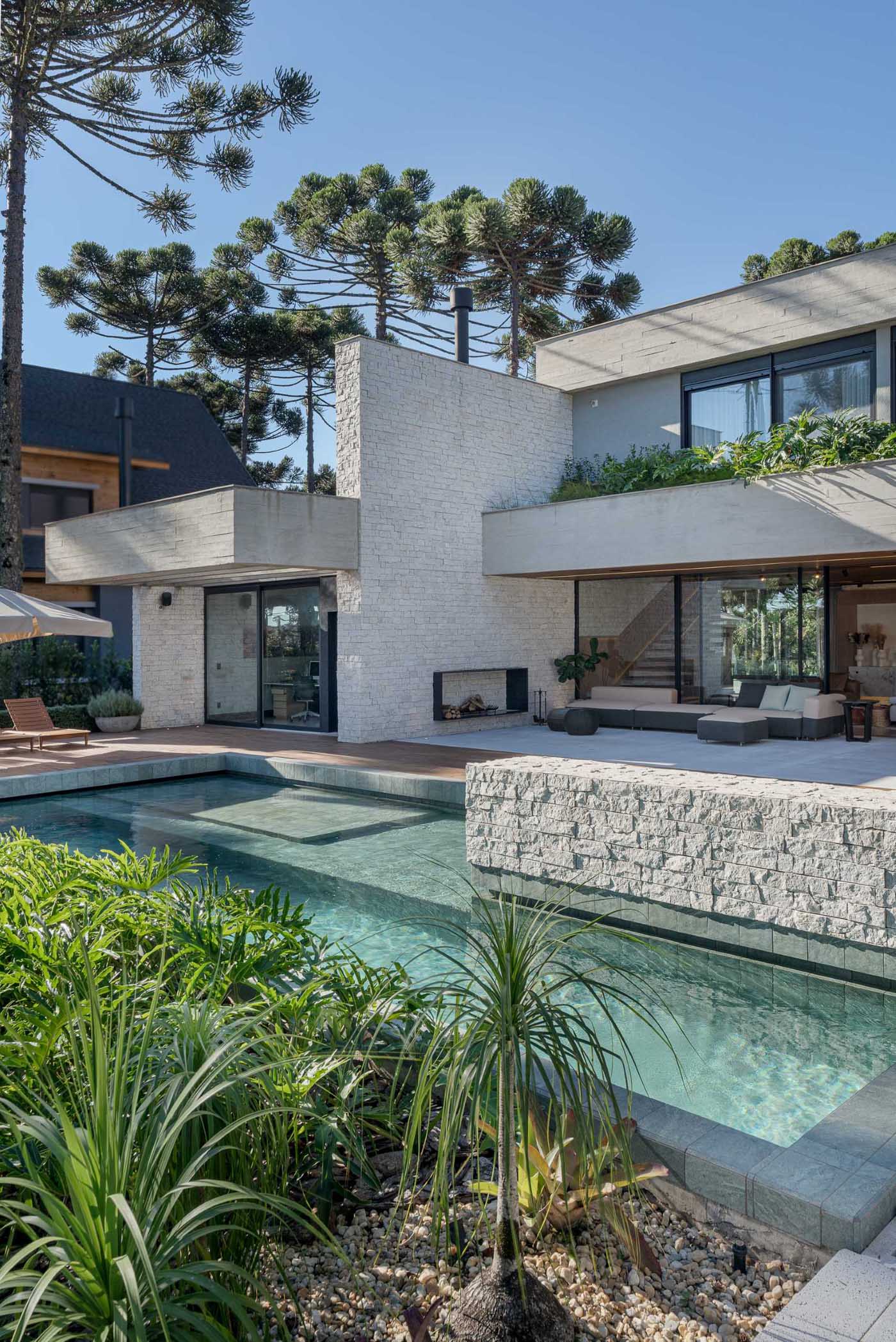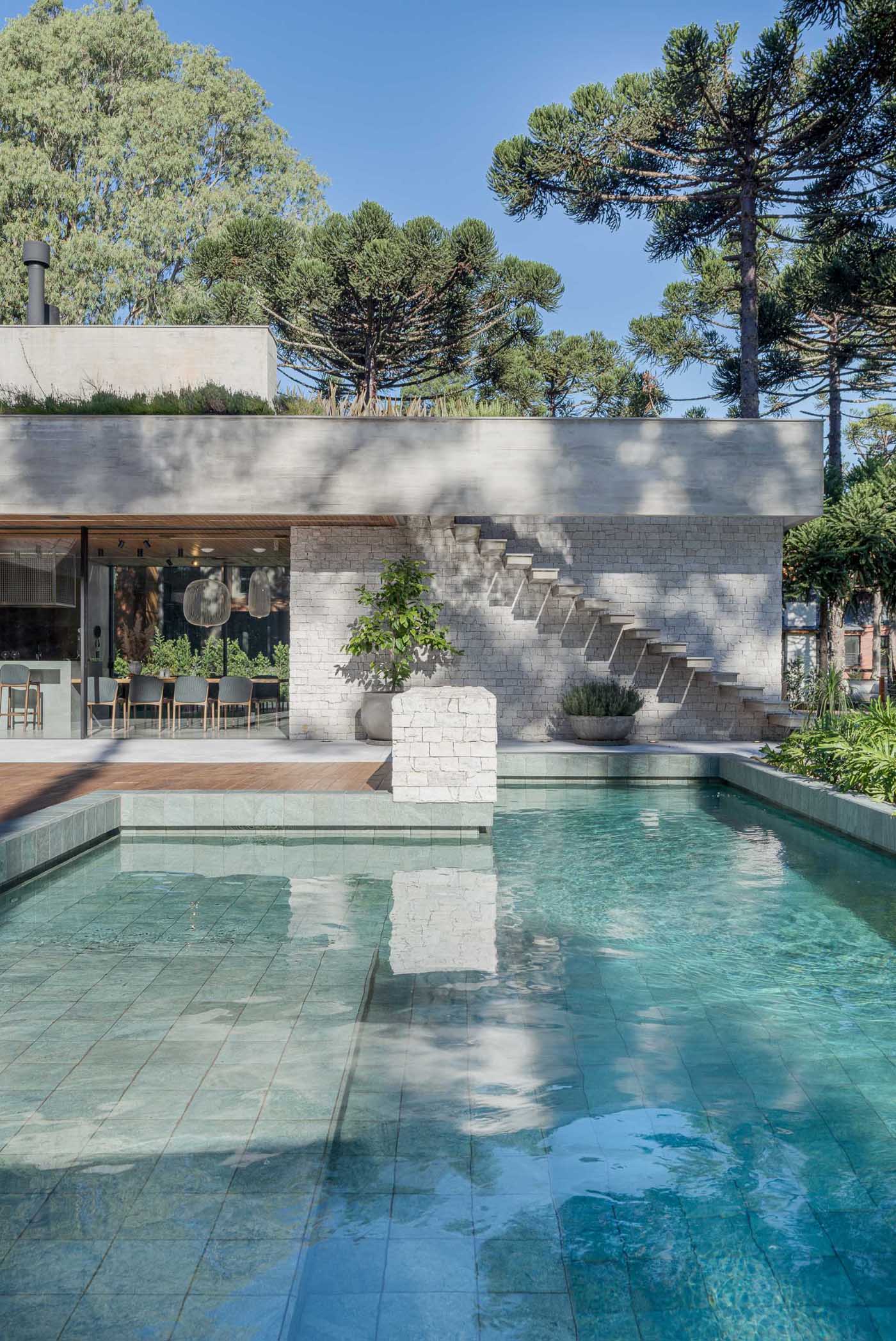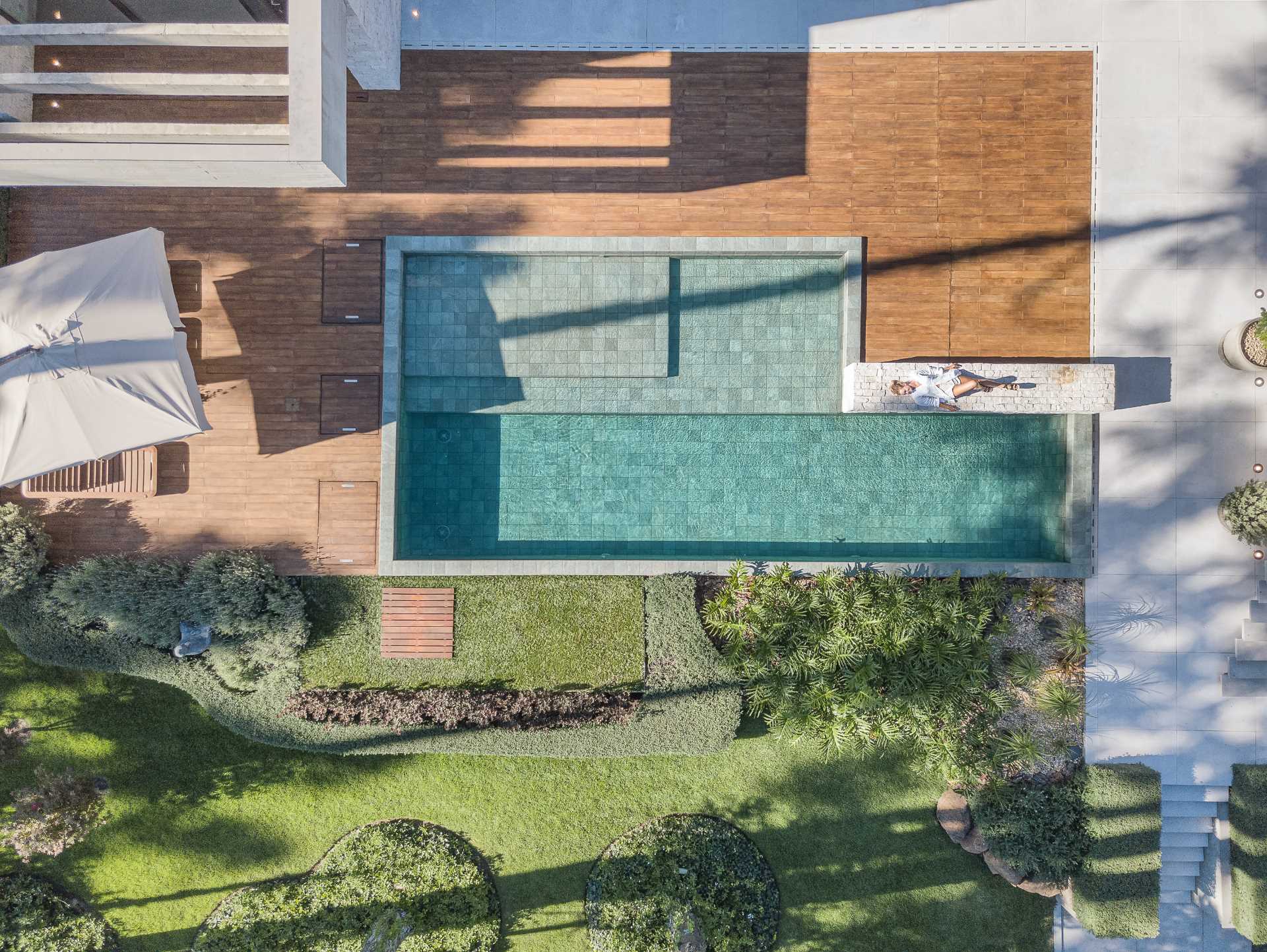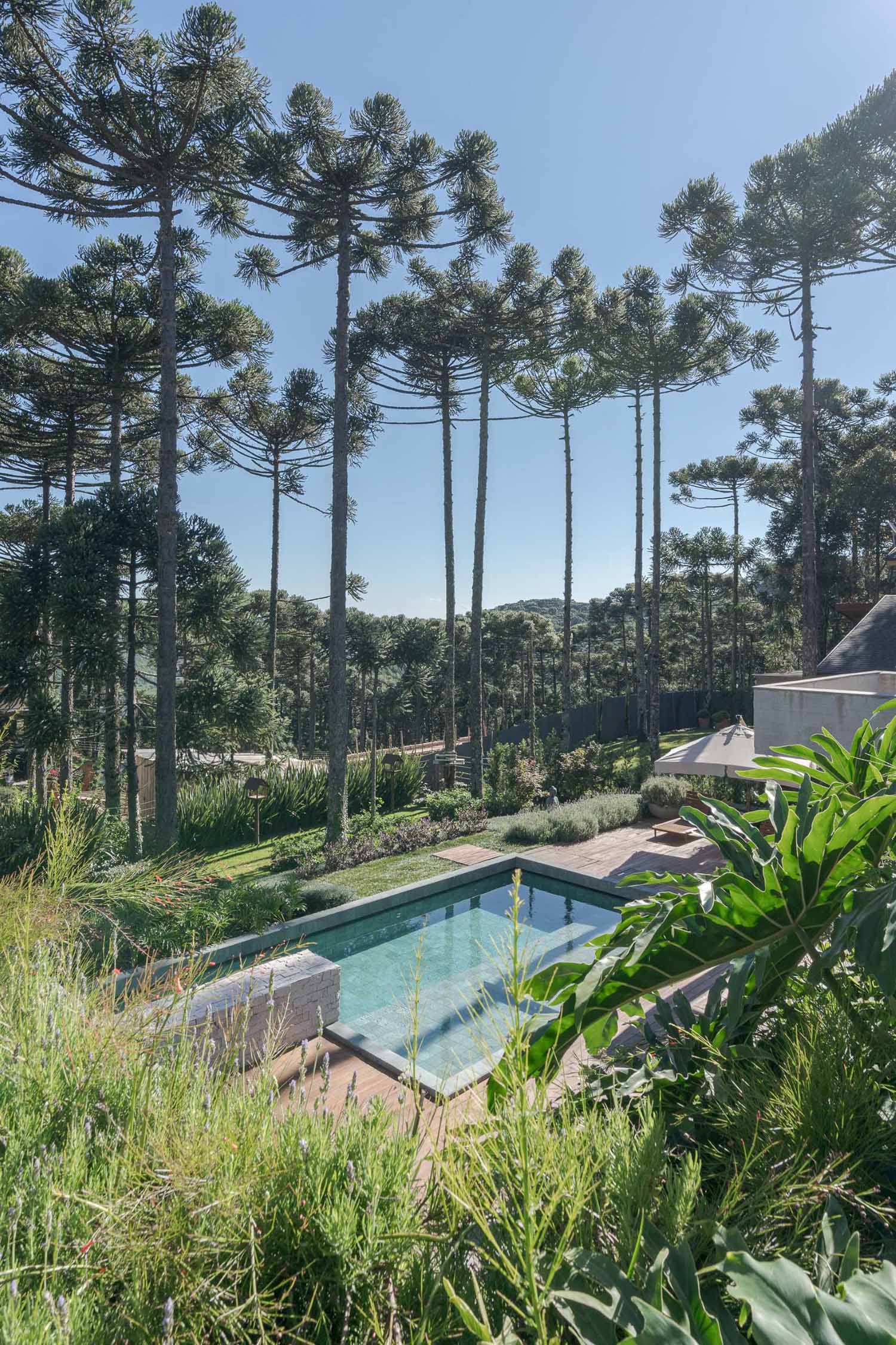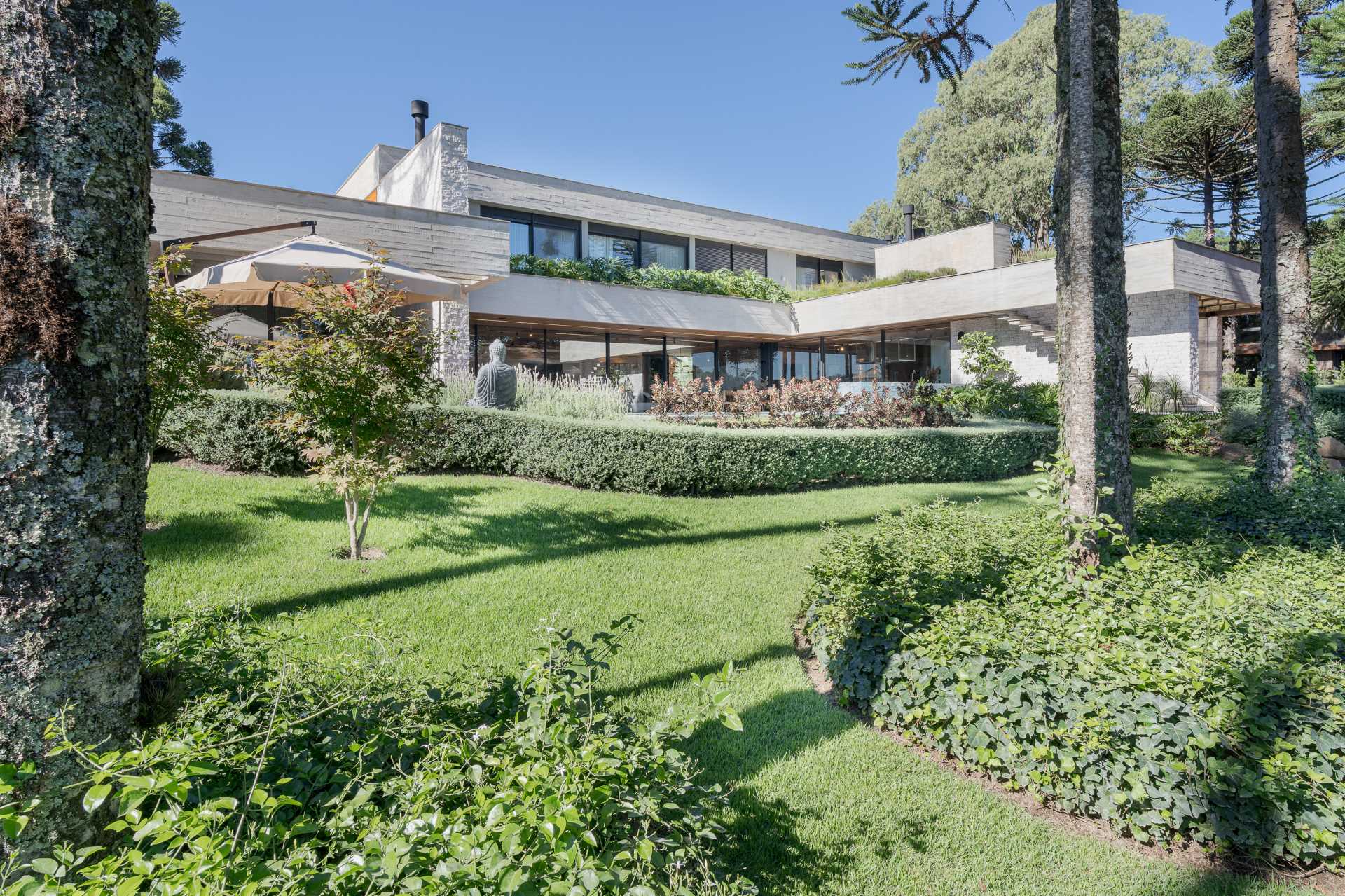 Back inside, we see there are wood and concrete stairs that lead to the various levels of the home.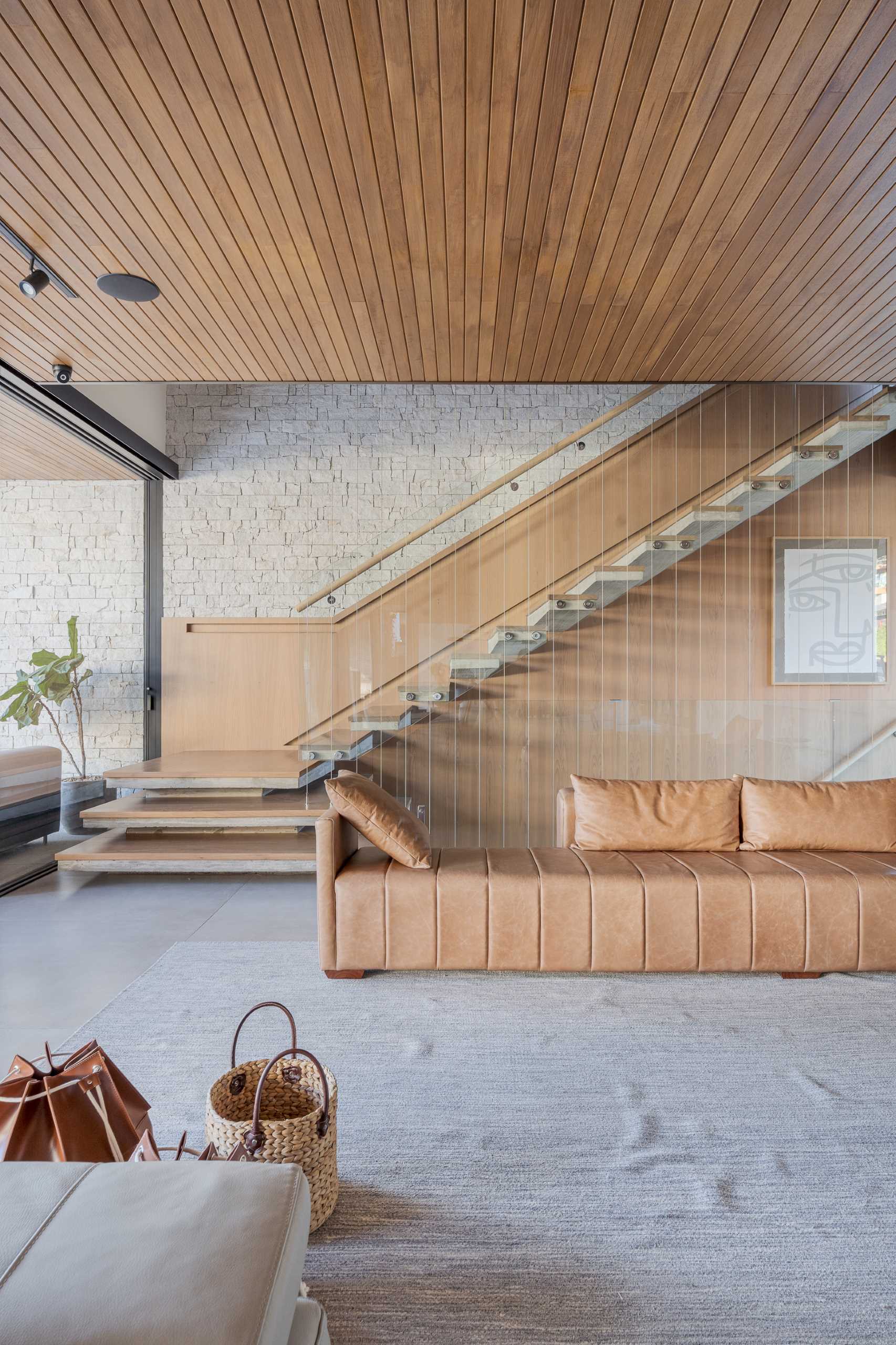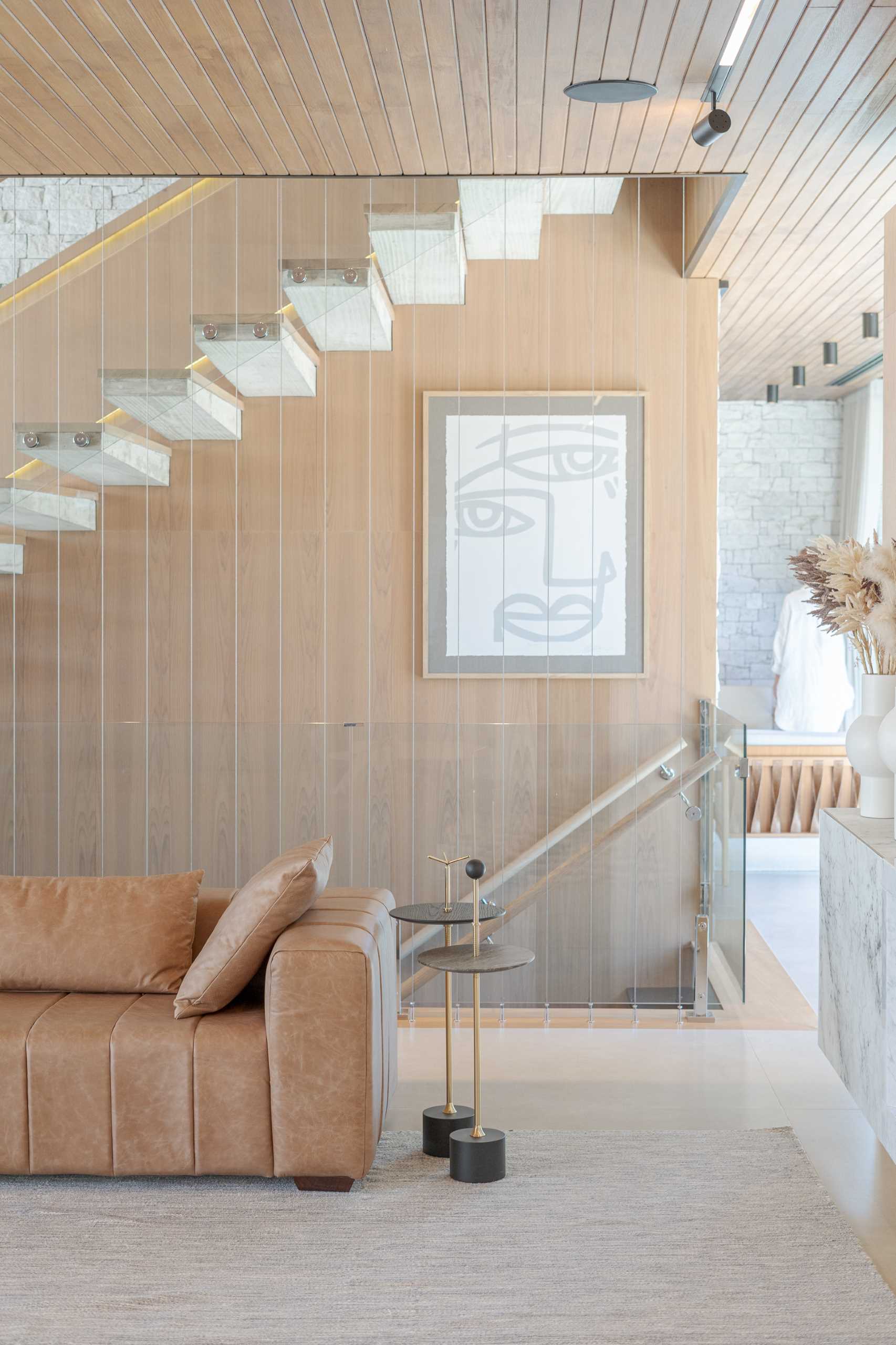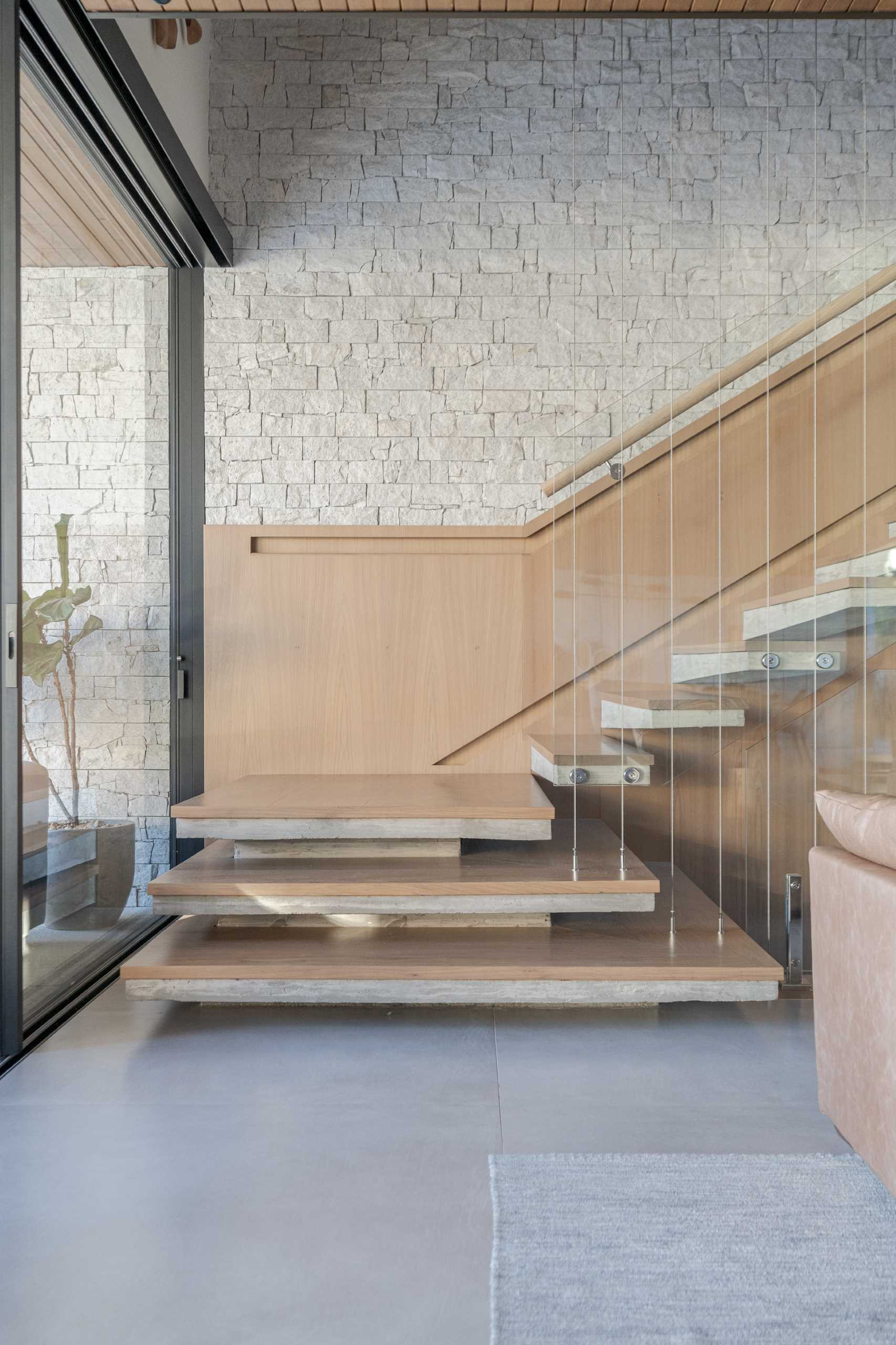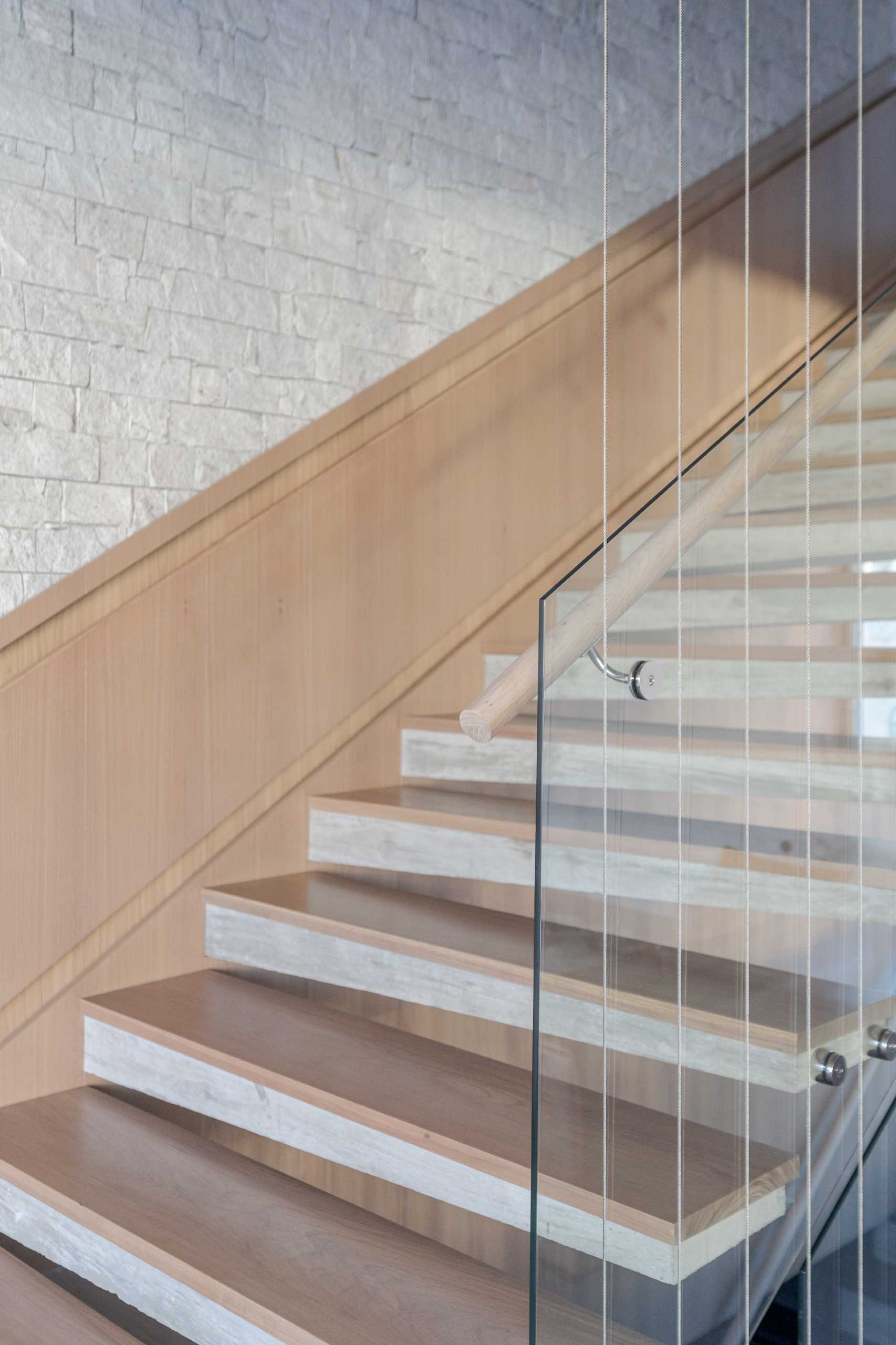 In the primary bedroom, vertical wood strips line the wall, while the bed has a curved padded headboard.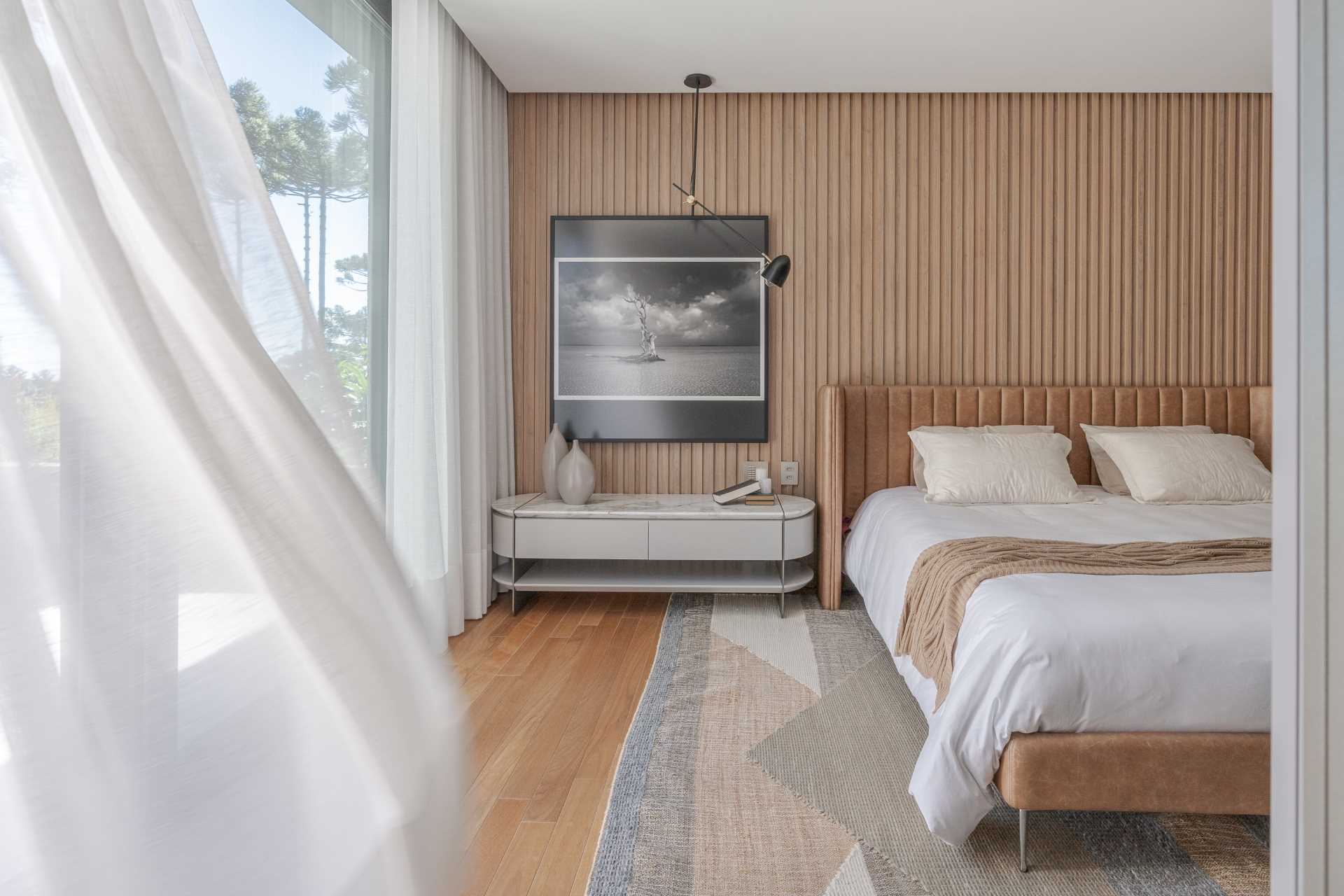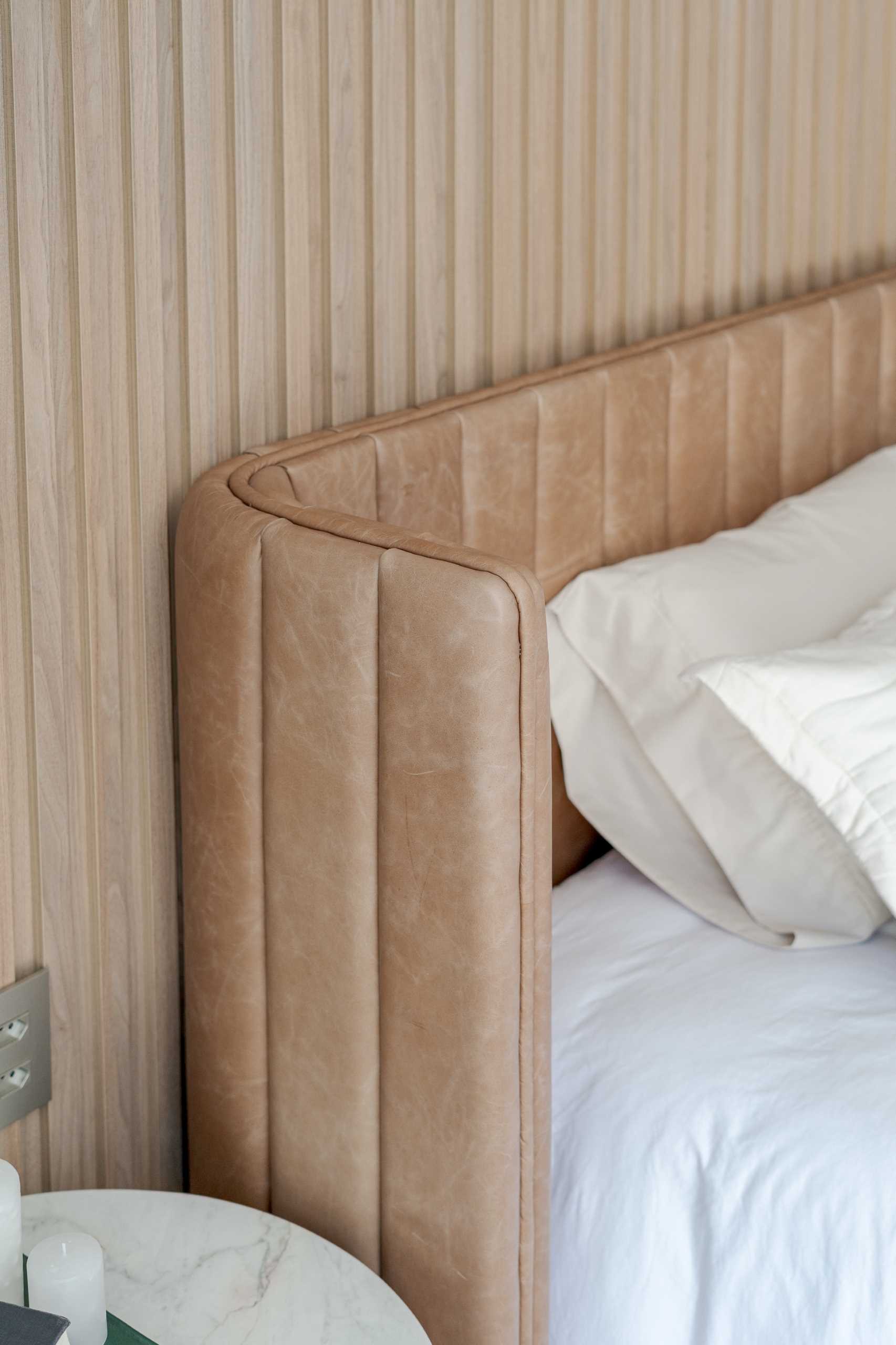 In a kid's bedroom, there's a woodland mural on the wall, a small reading nook, a pegboard wall, and a storage cabinet for toys.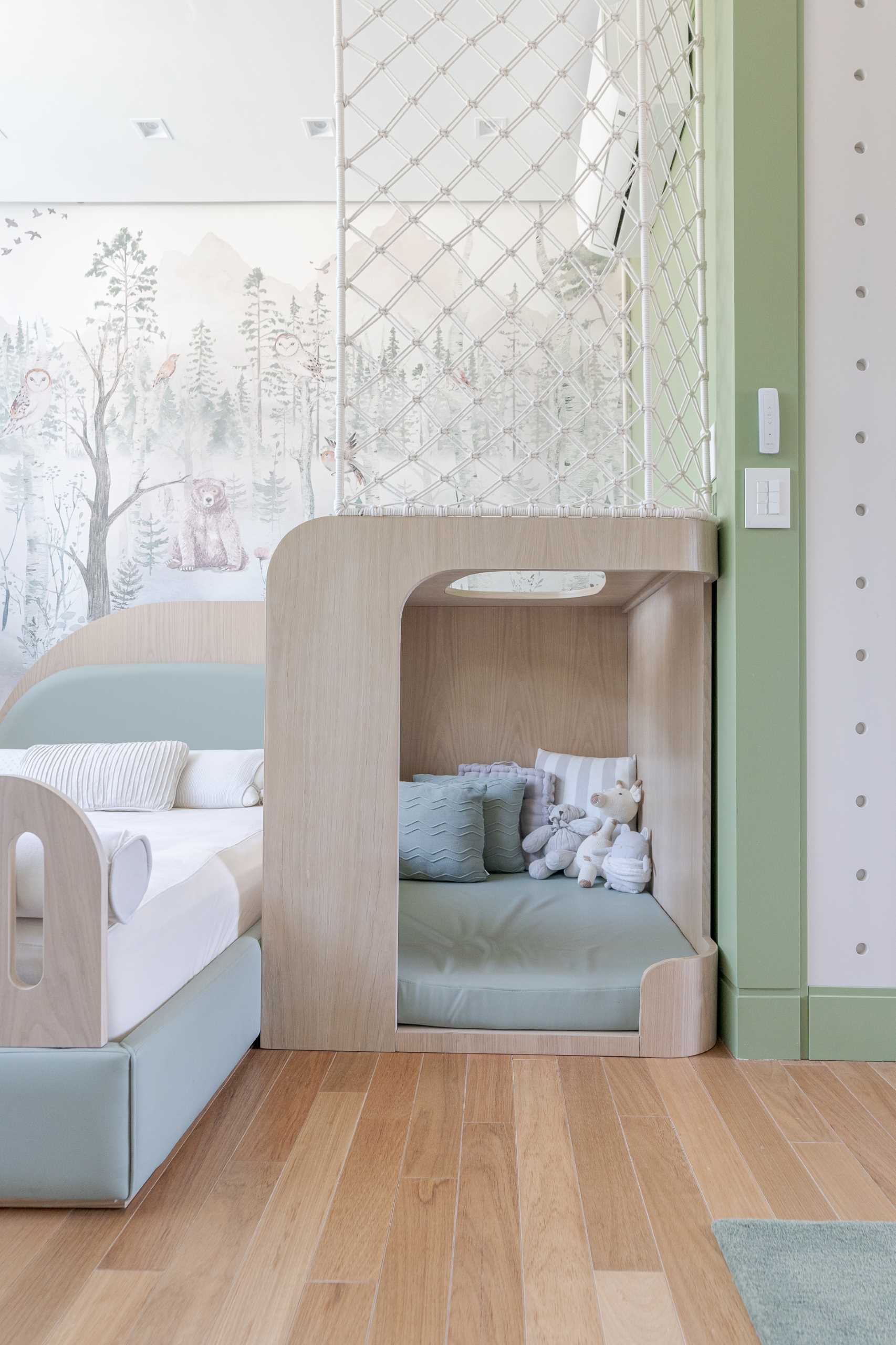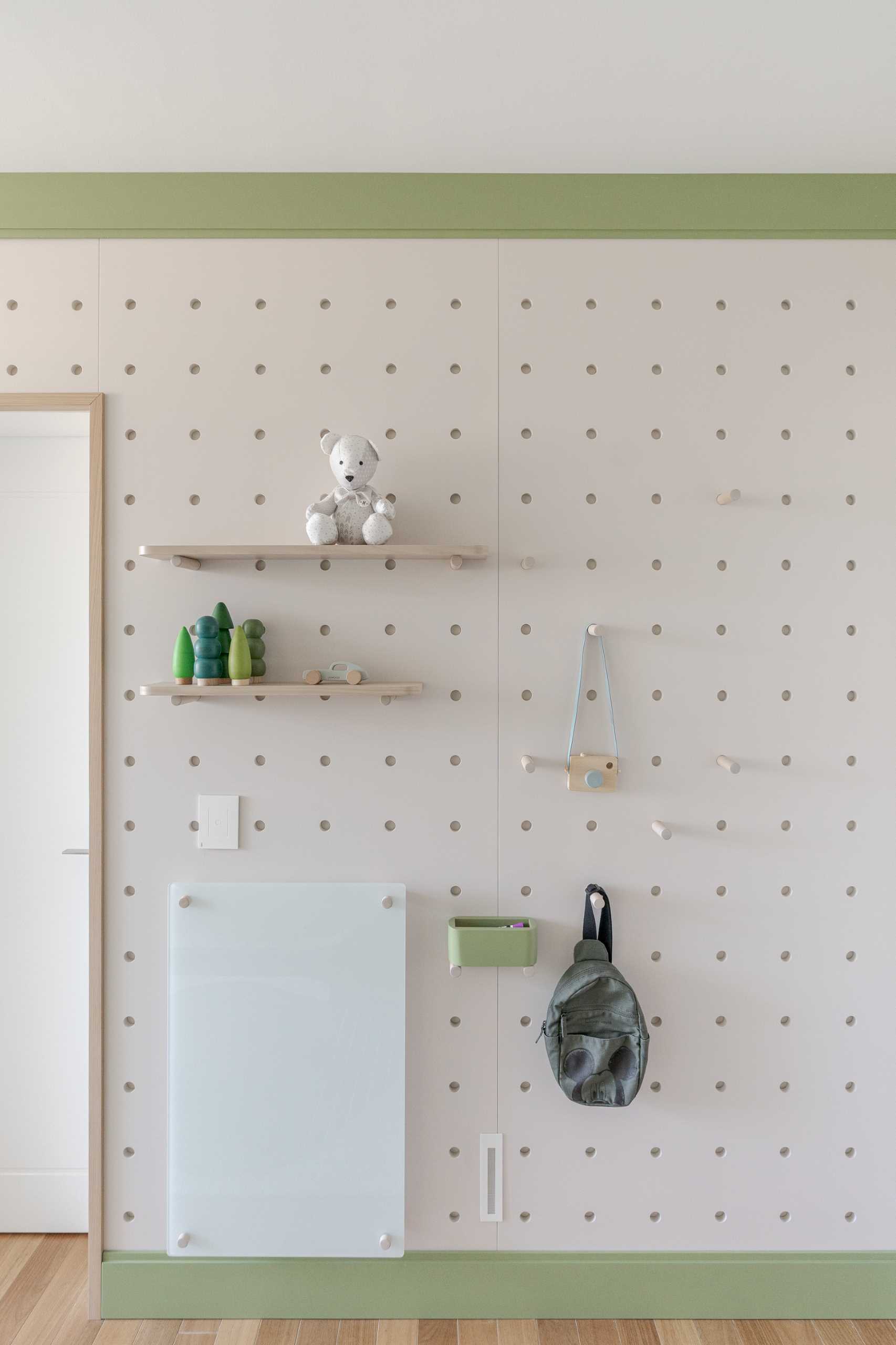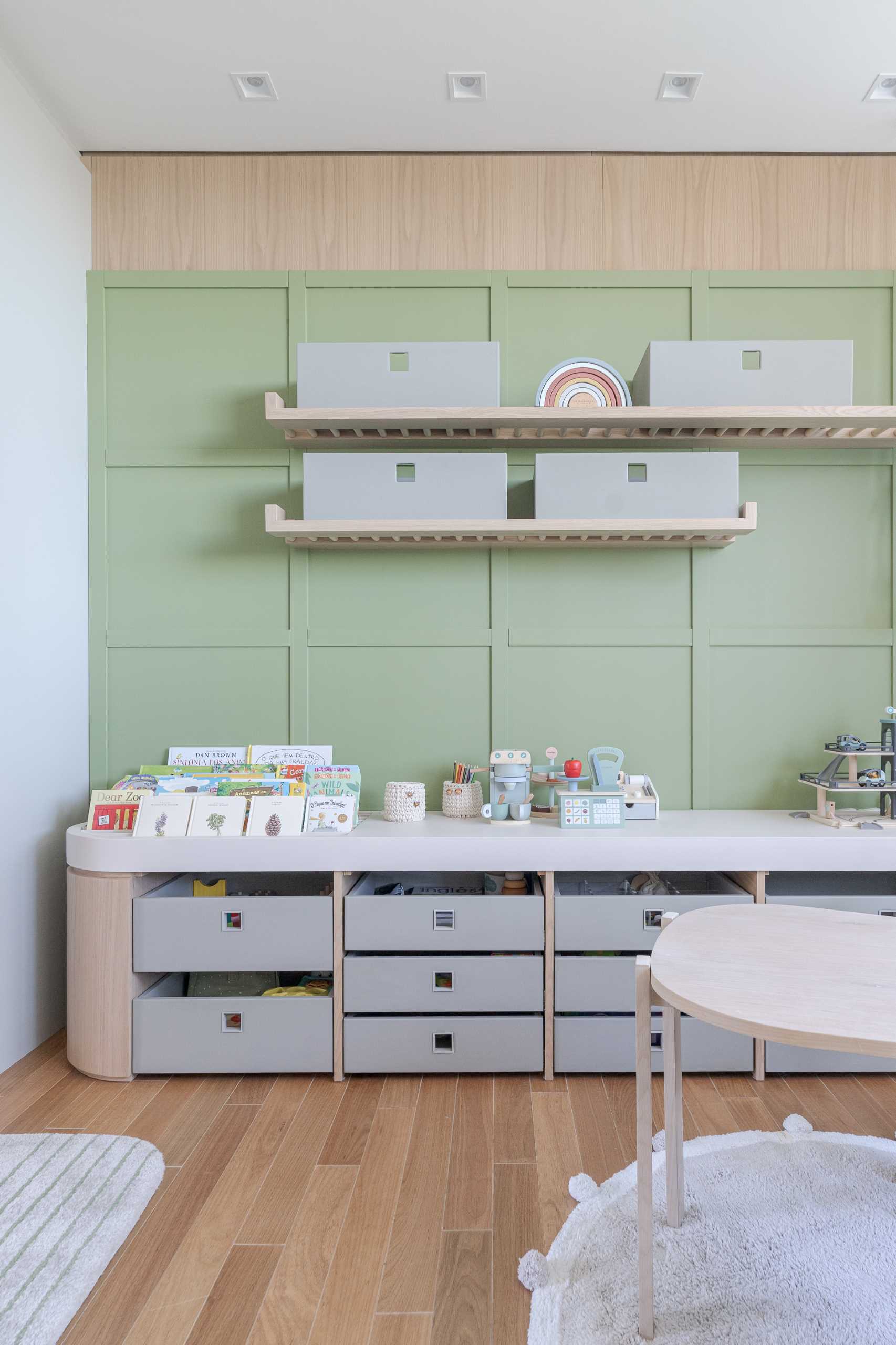 In the nursery, a large grey rug adds a soft element, while the wall showcases an animal mural.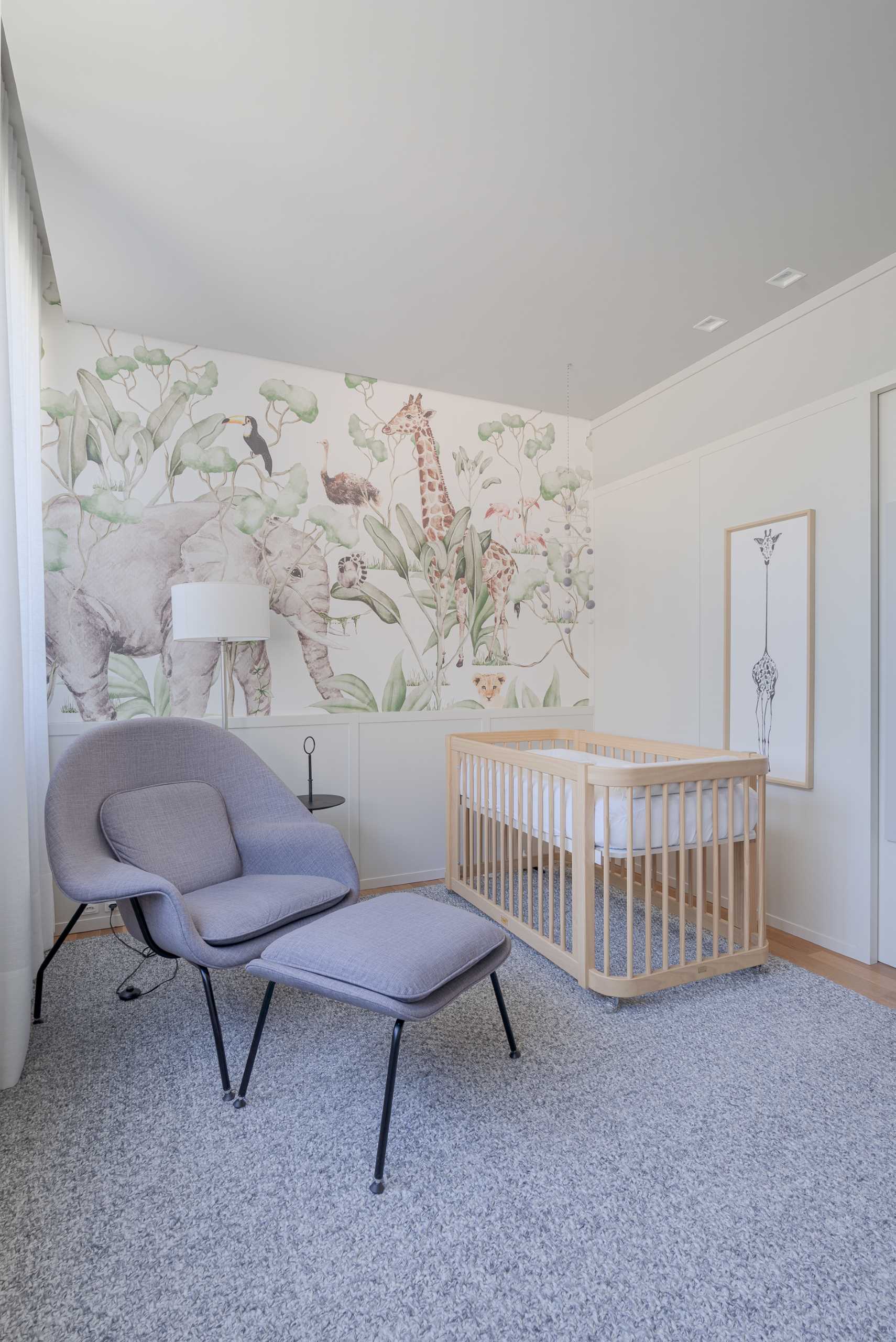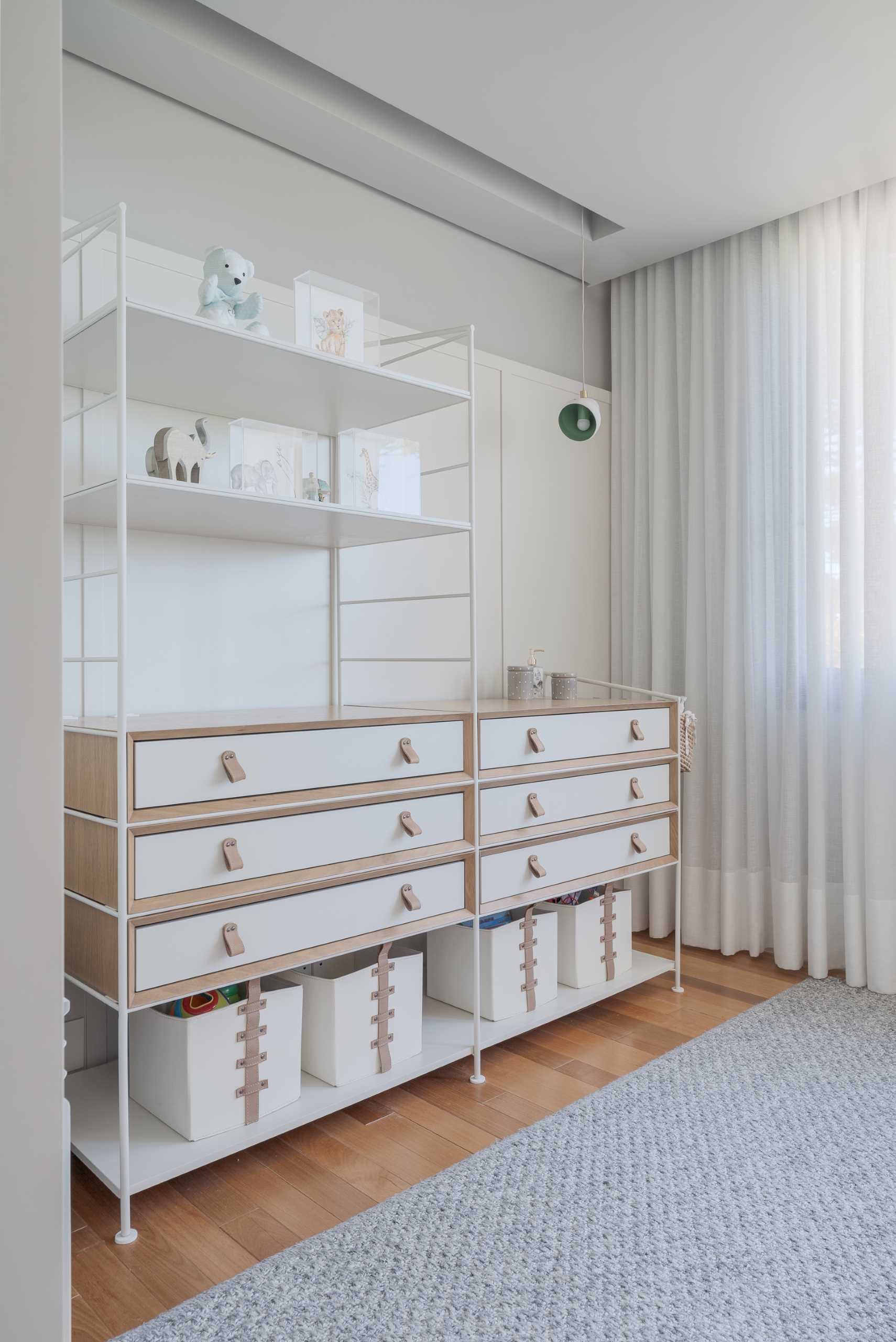 In one of the home's bathrooms, there's a glass-enclosed wet room with a shower and freestanding bathroom, while the vanity area looks out to the treetops.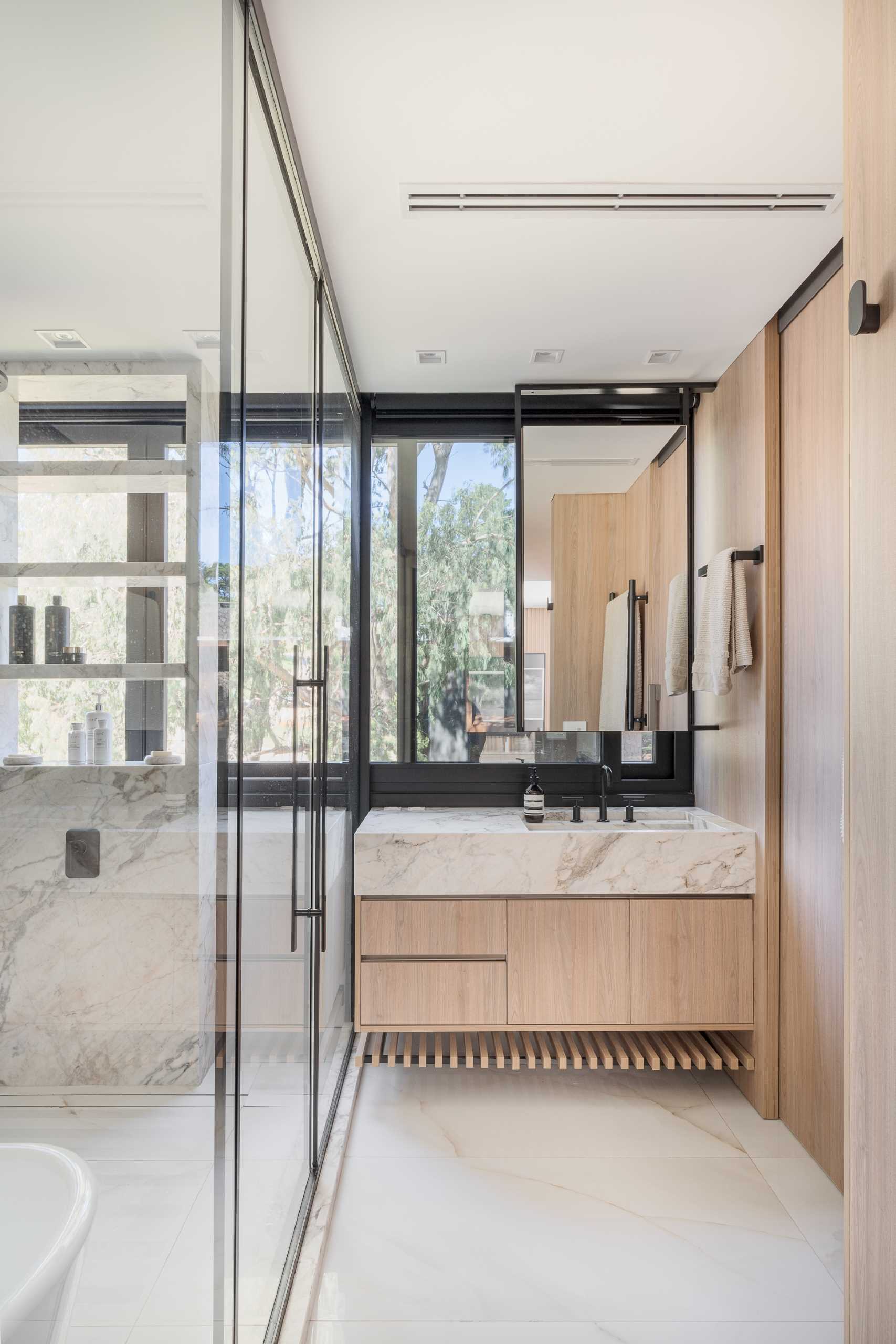 The Floor Plan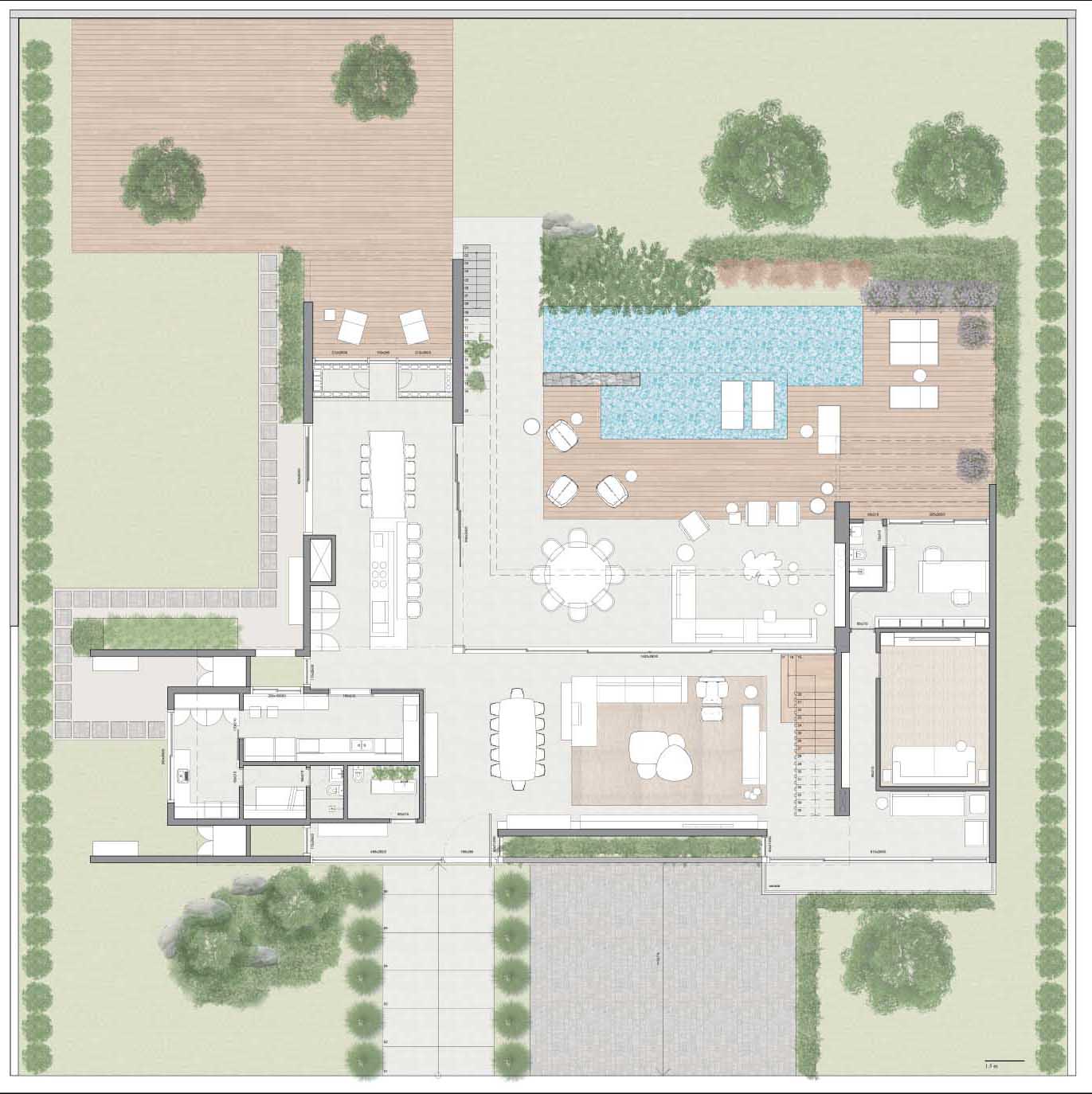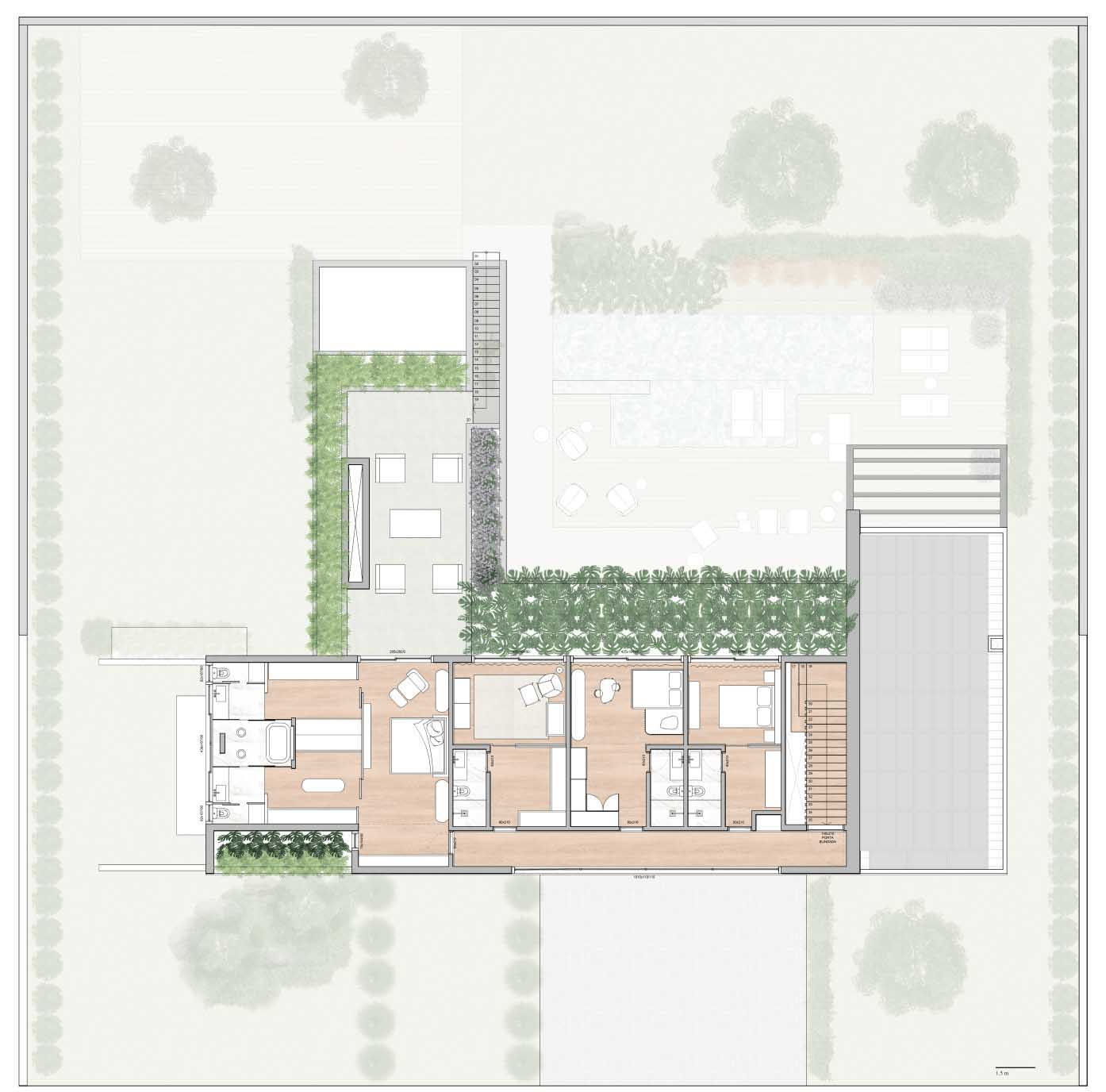 Photography by Vinicius Ferzeli
Source: Contemporist