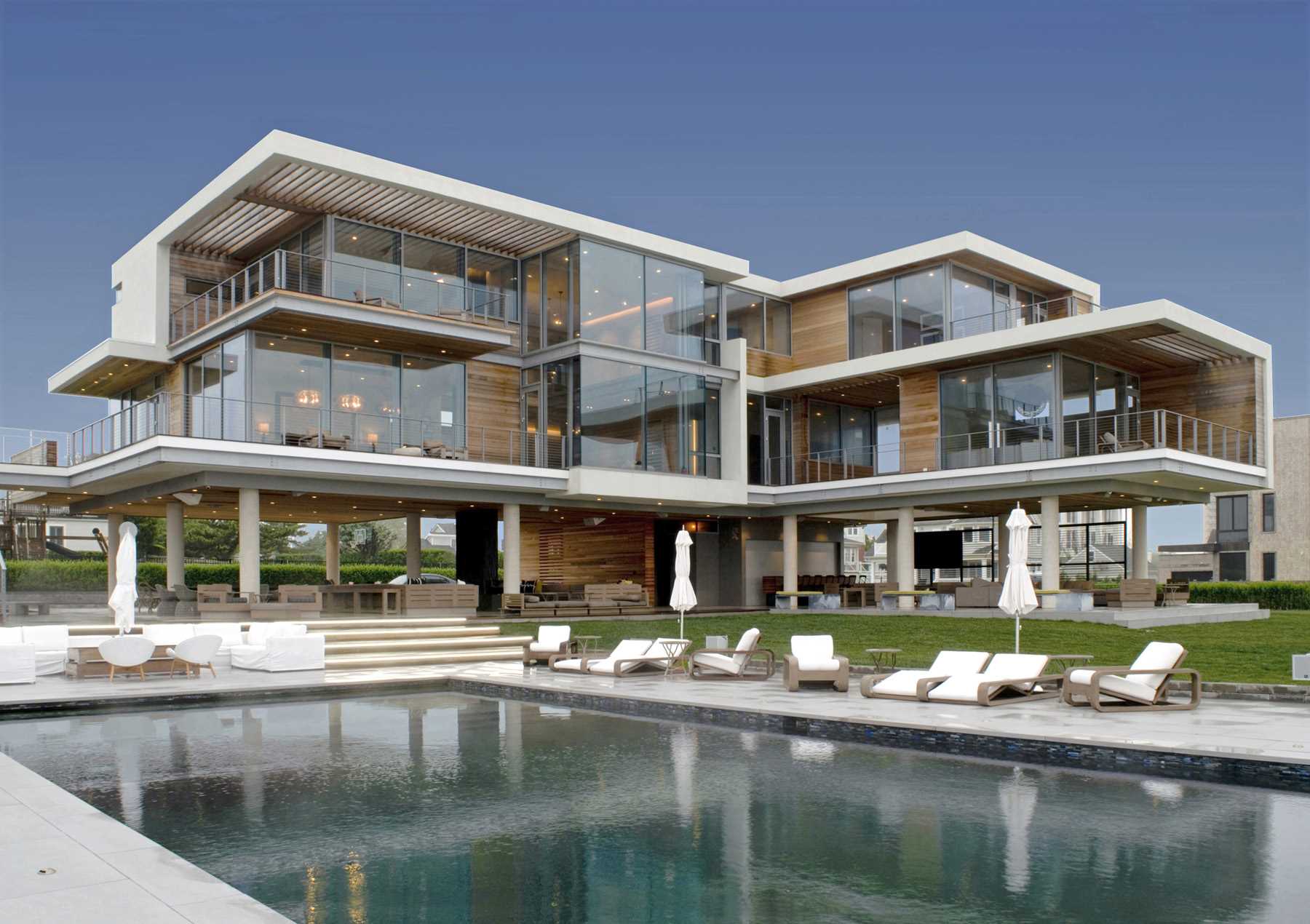 Studio PEEK|ANCONA has designed a hurricane-proof home in New Jersey, as a result of the homeowners losing their previous house to hurricanes Sandy and Irene.
The architects mention that "the challenge was to build a high-strength home with an efficient construction schedule, budget, and operating costs."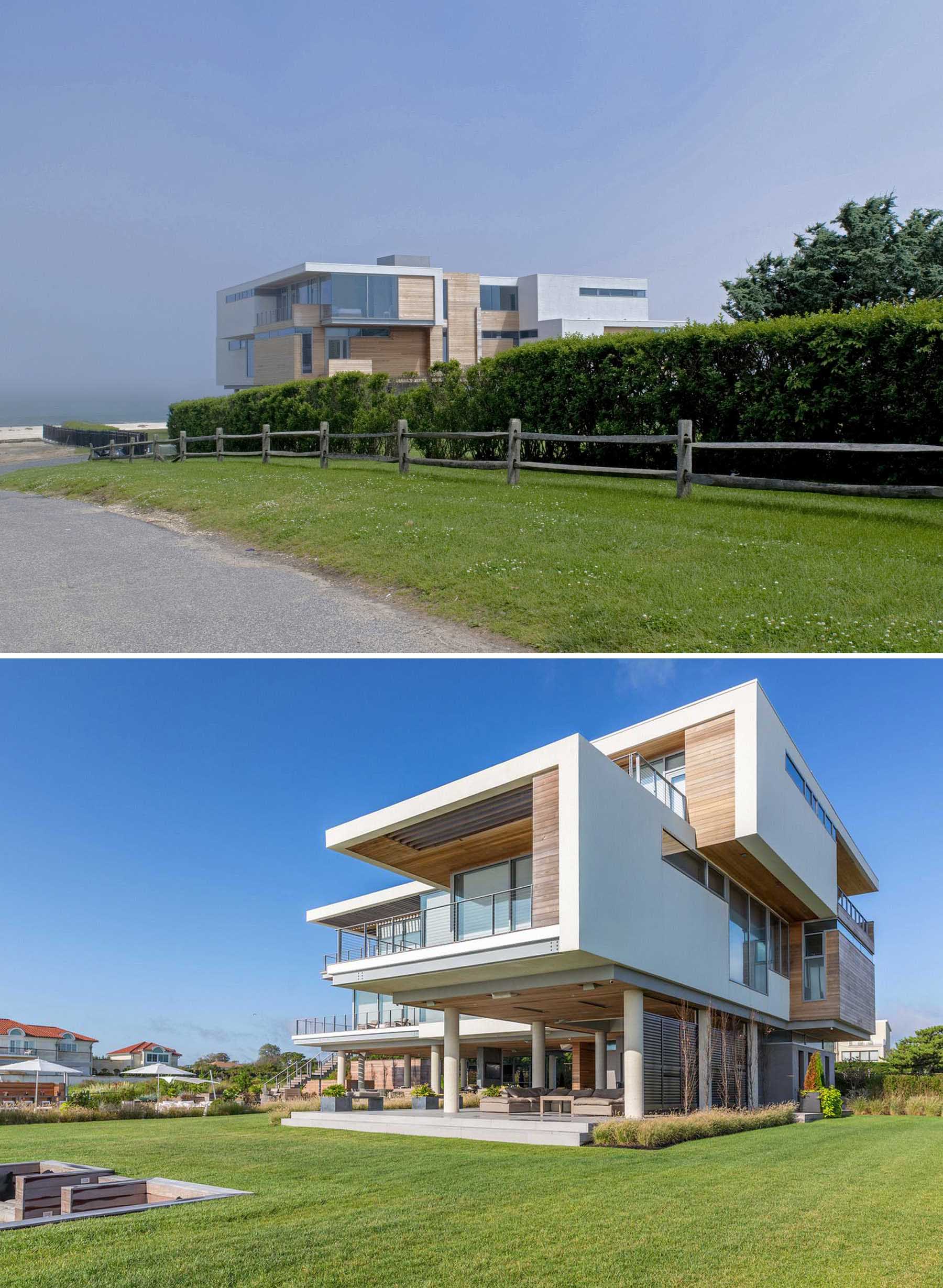 This resulted in the necessity of elevating all inhabitable space above the flood level creating a new typology of blurred indoor/outdoor spaces that address the post-Sandy FEMA flood zone changes along the Eastern Seaboard.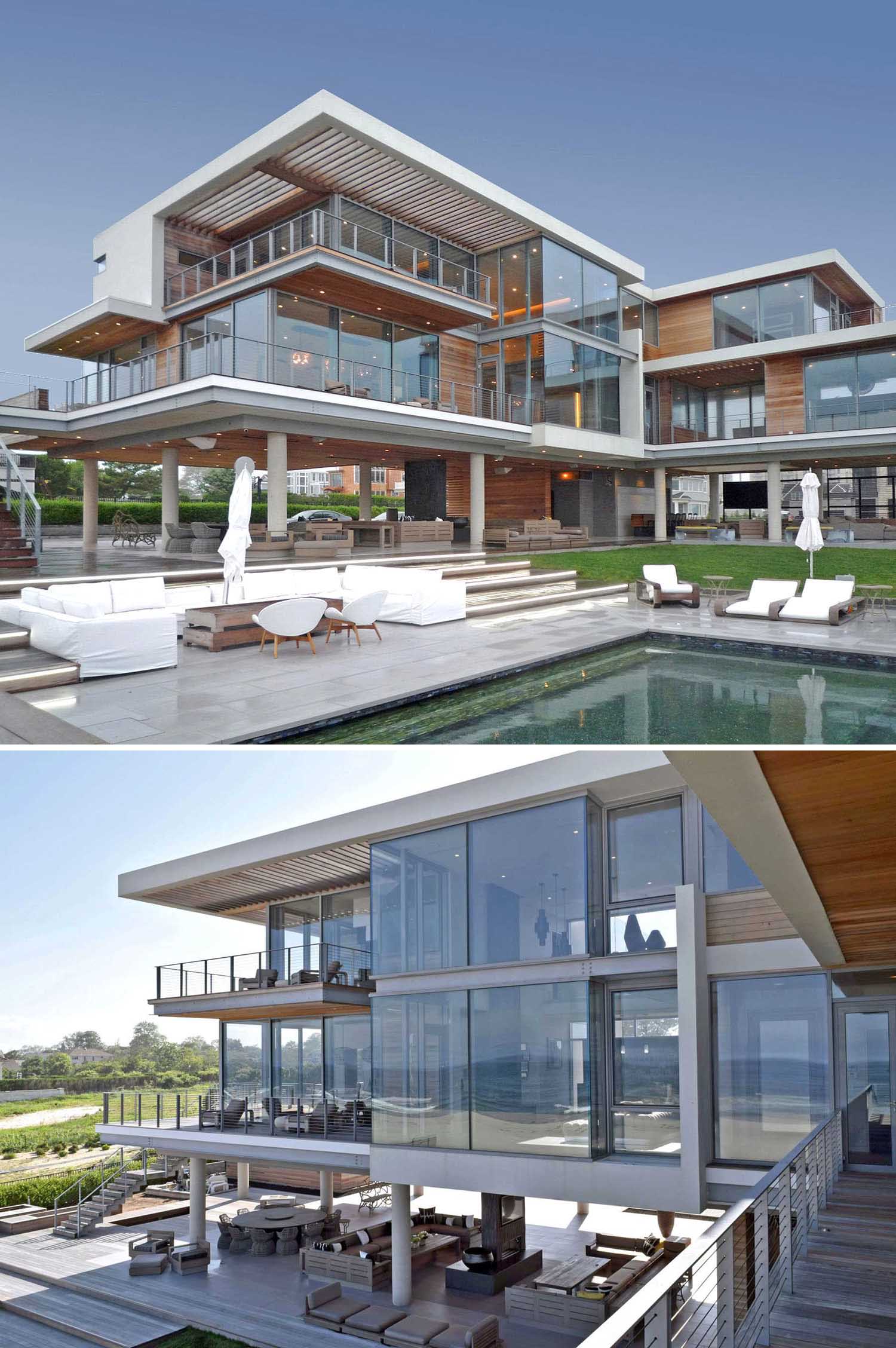 The overall building form, which is an S-shaped plan, is designed to withstand massive wind and wave loads. A new ultralight hollow steel and wood composite frame is cantilevered atop 12-foot concrete piers, providing clear views over the Atlantic, while at the same time, allowing future hurricane waves to roll beneath the house.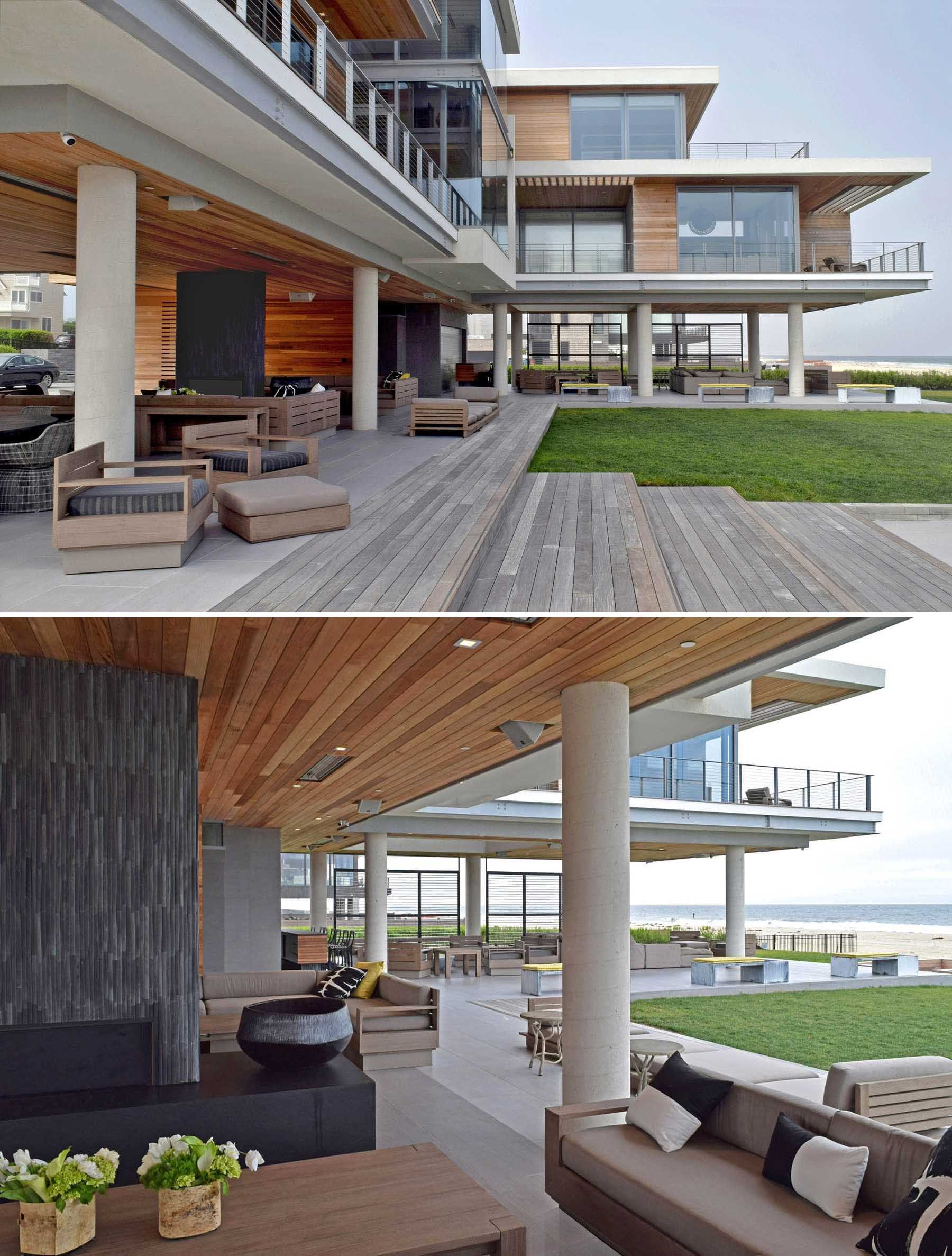 By raising the house up, it allowed for an expansive outdoor entertaining area that includes a lawn, swimming pool, outdoor kitchen, and covered living areas.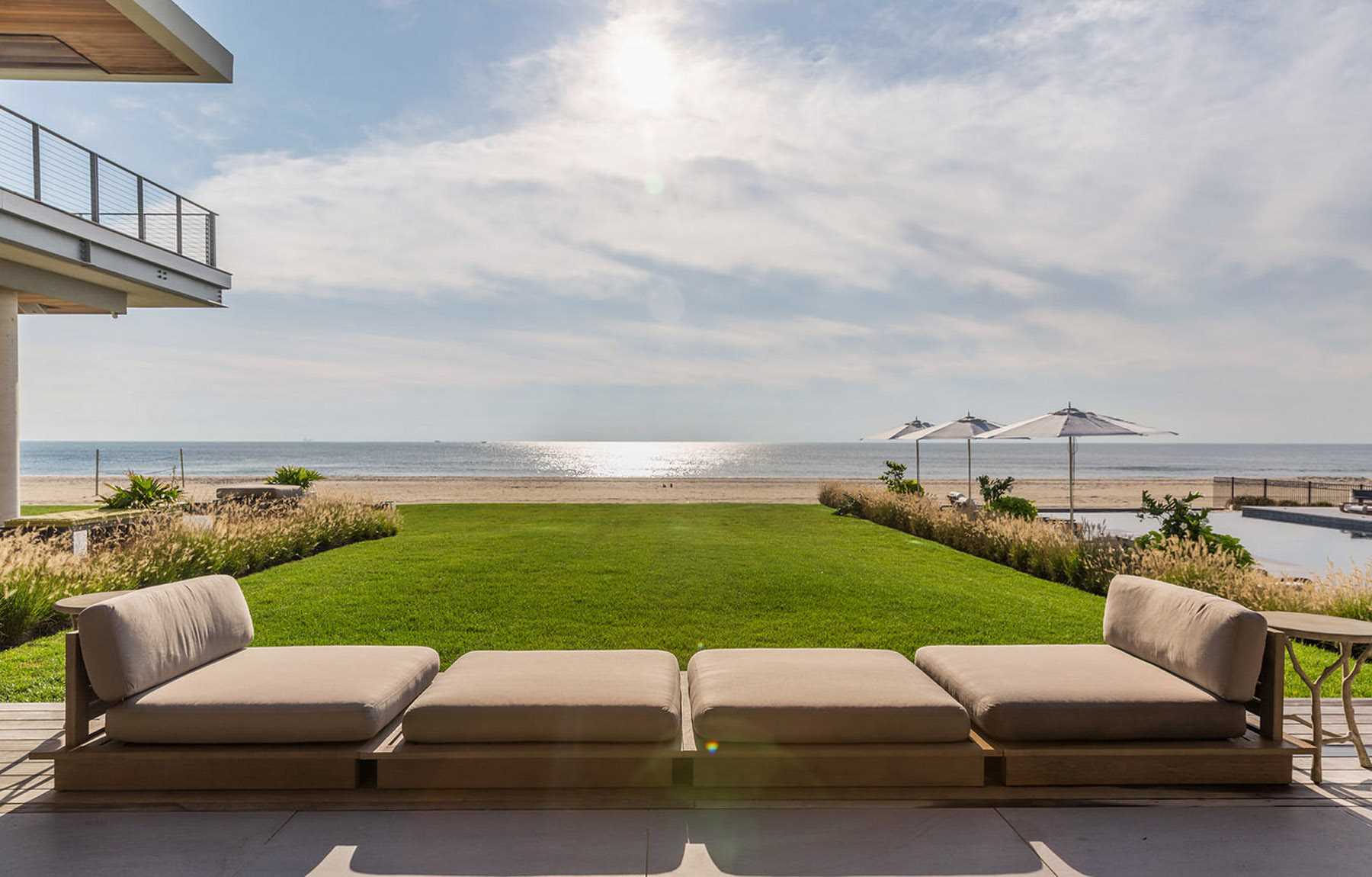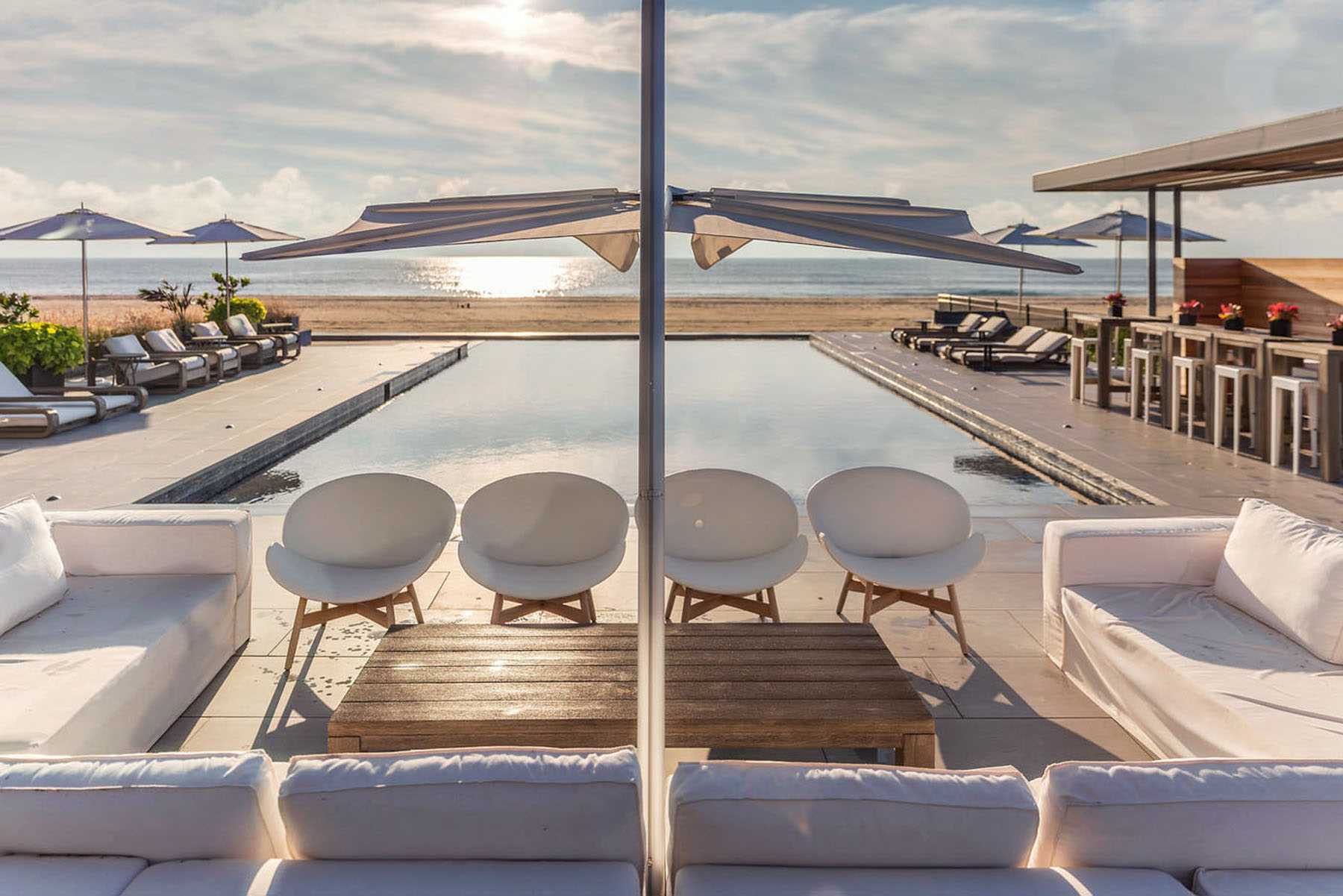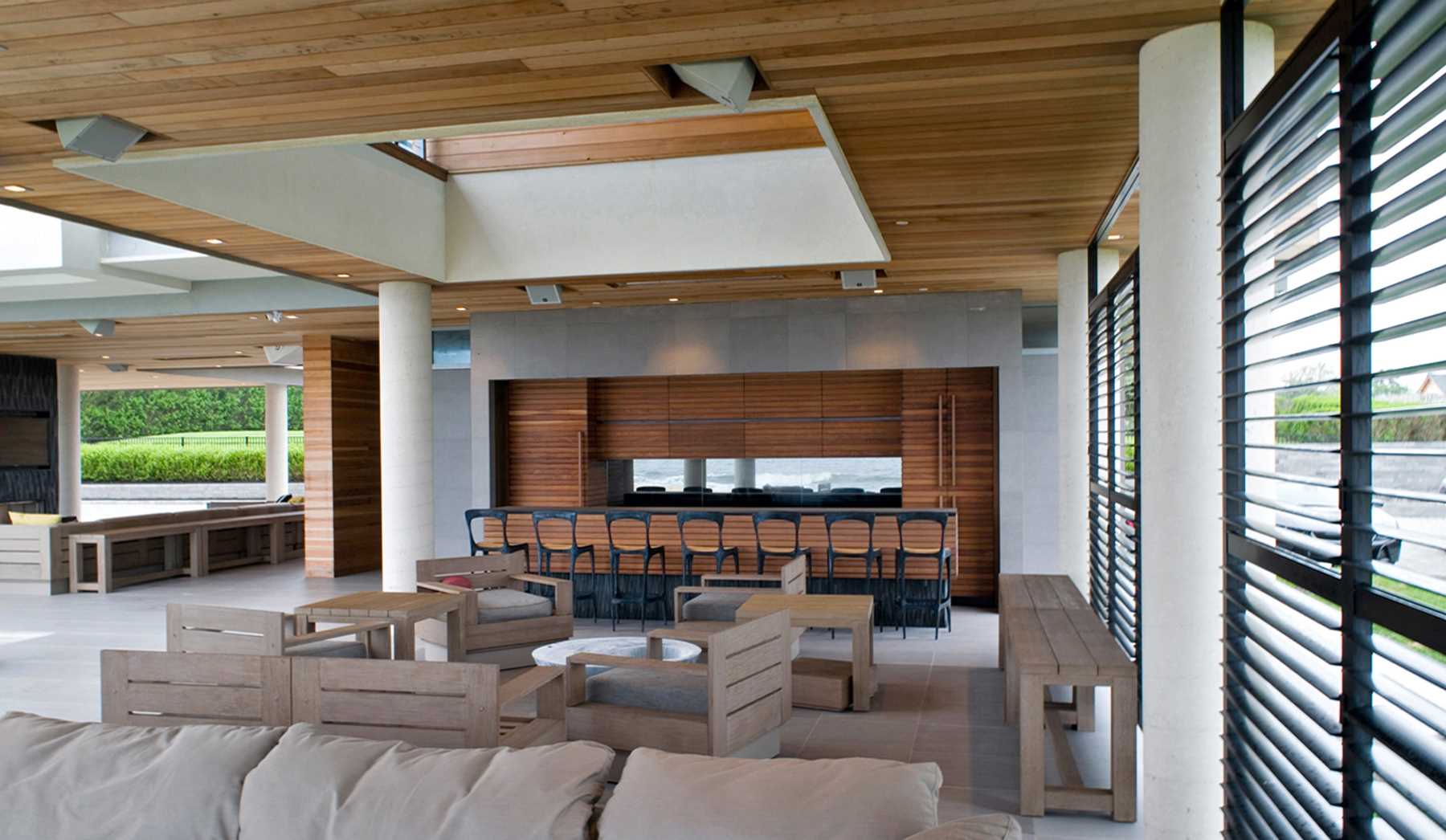 Missile-impact windows that can resist 150 mph winds offer protected visual transparency over the ocean.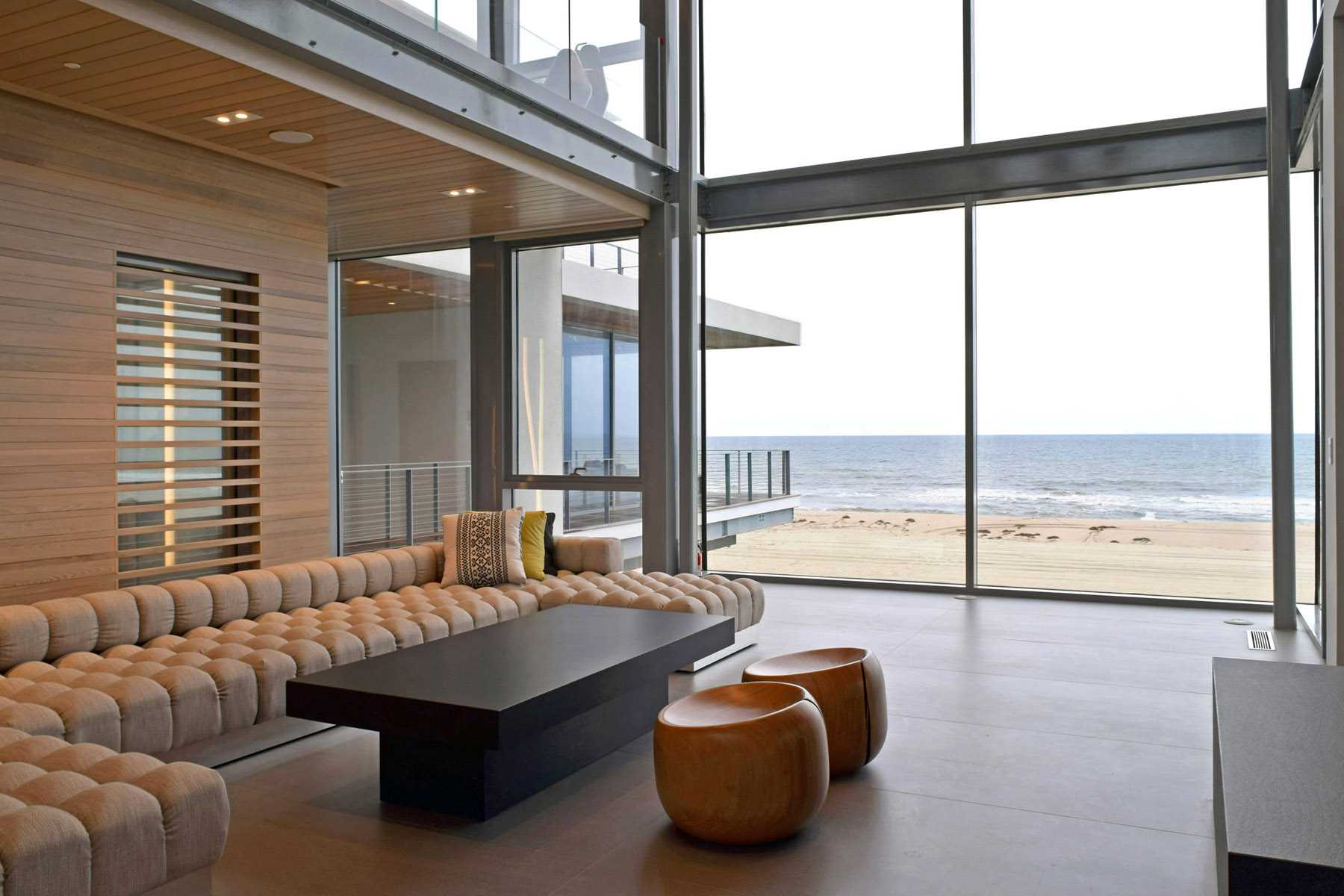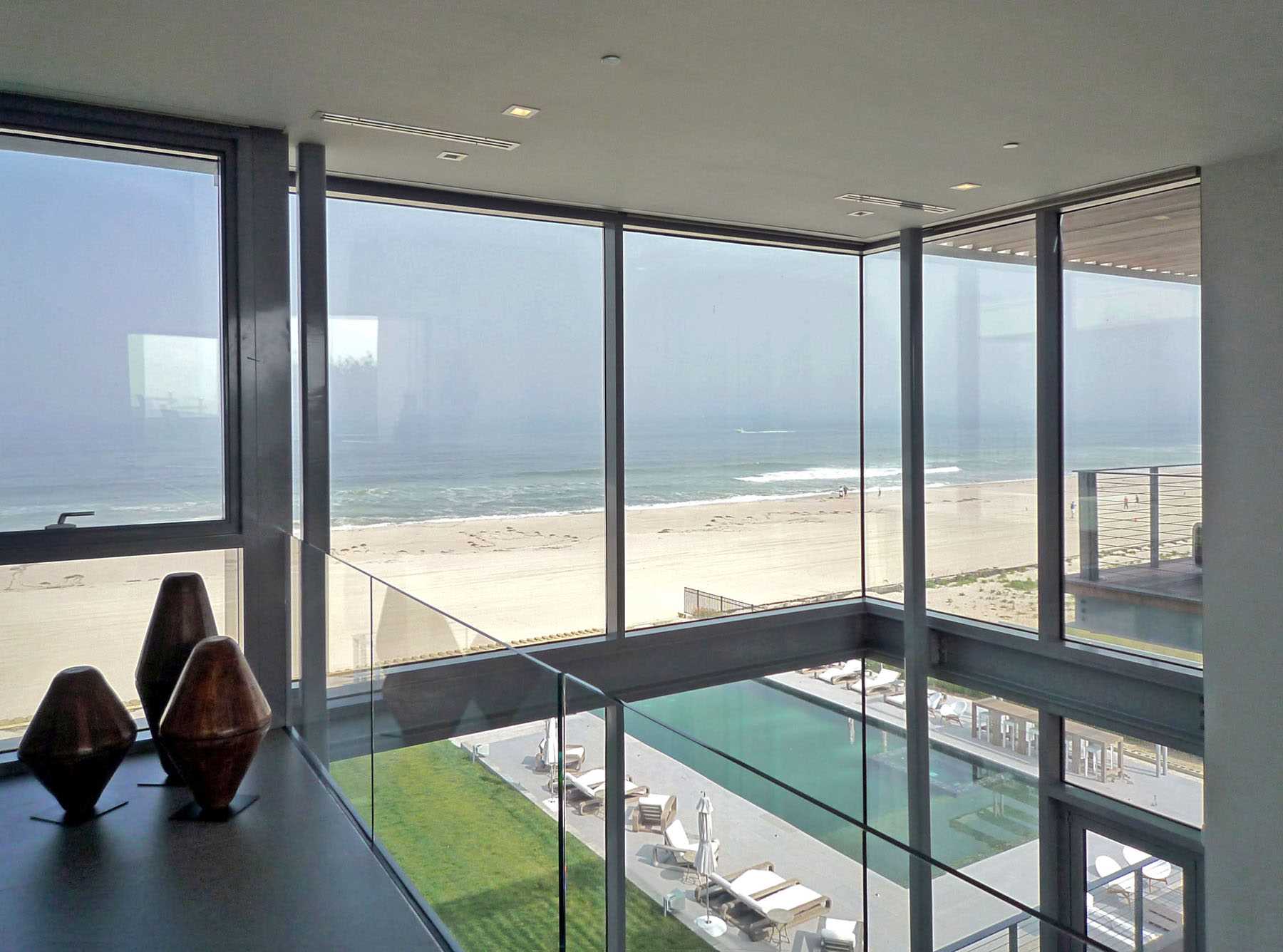 The interiors of the home have been designed to be like the inside of a shell: pure and elegant. Sustainable materials and no/low-VOC finishes have been paired with FSC-certified wood accents throughout adding texture and warmth to the otherwise abstract shell.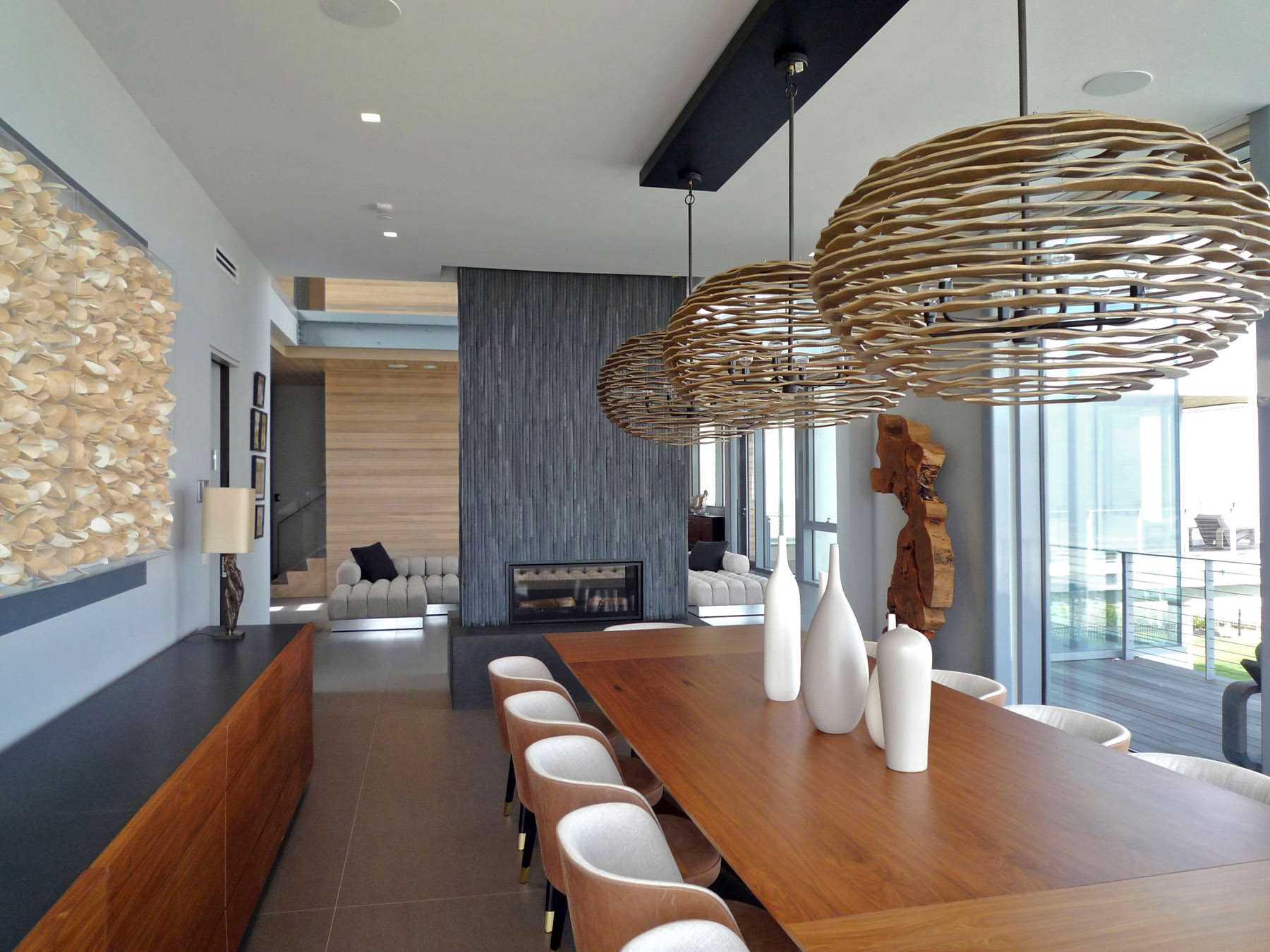 Subtle whites and greys echo the surrounding clouds, while in one of the bedrooms, a hidden television lowers down from the ceiling, and a door opens to a balcony.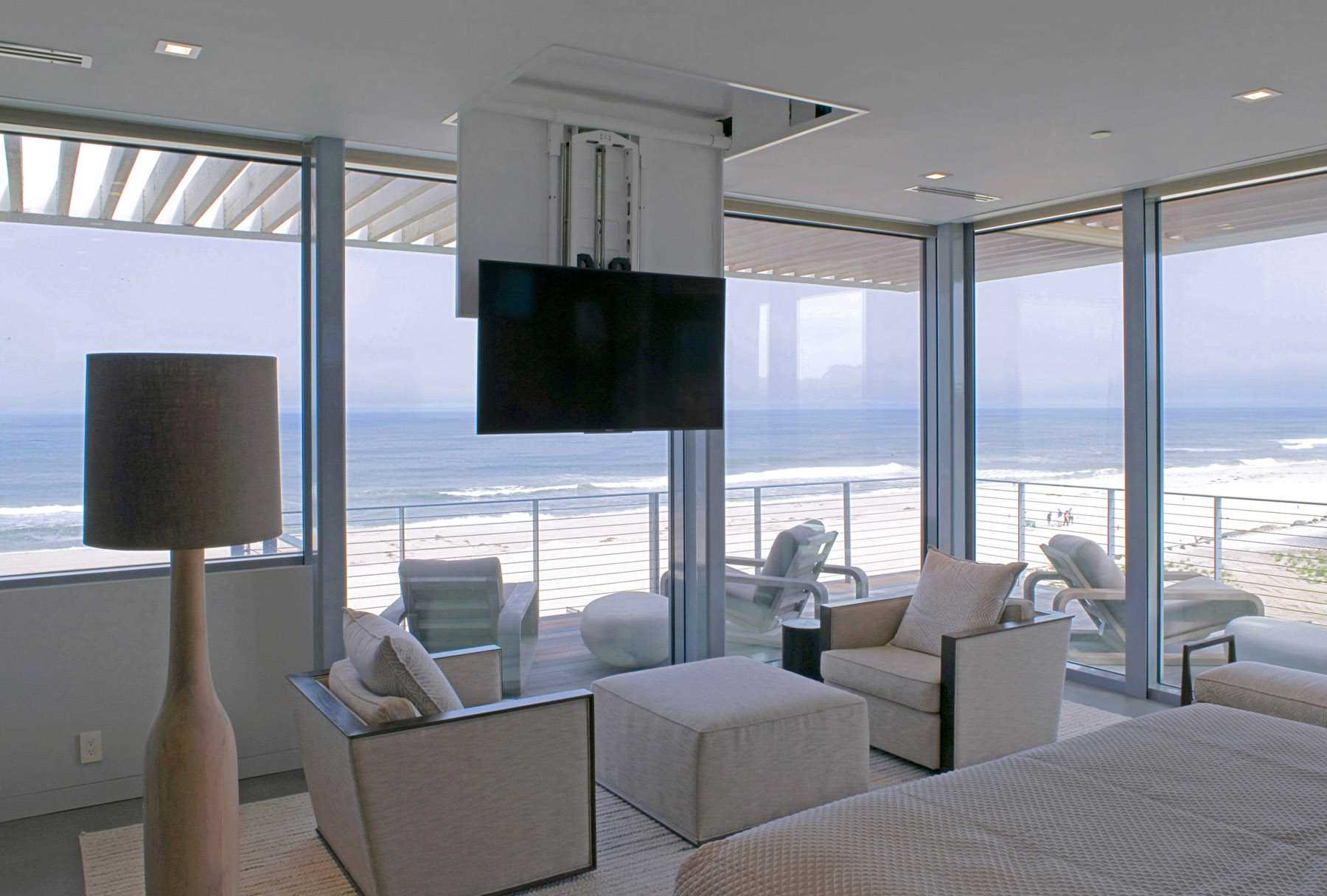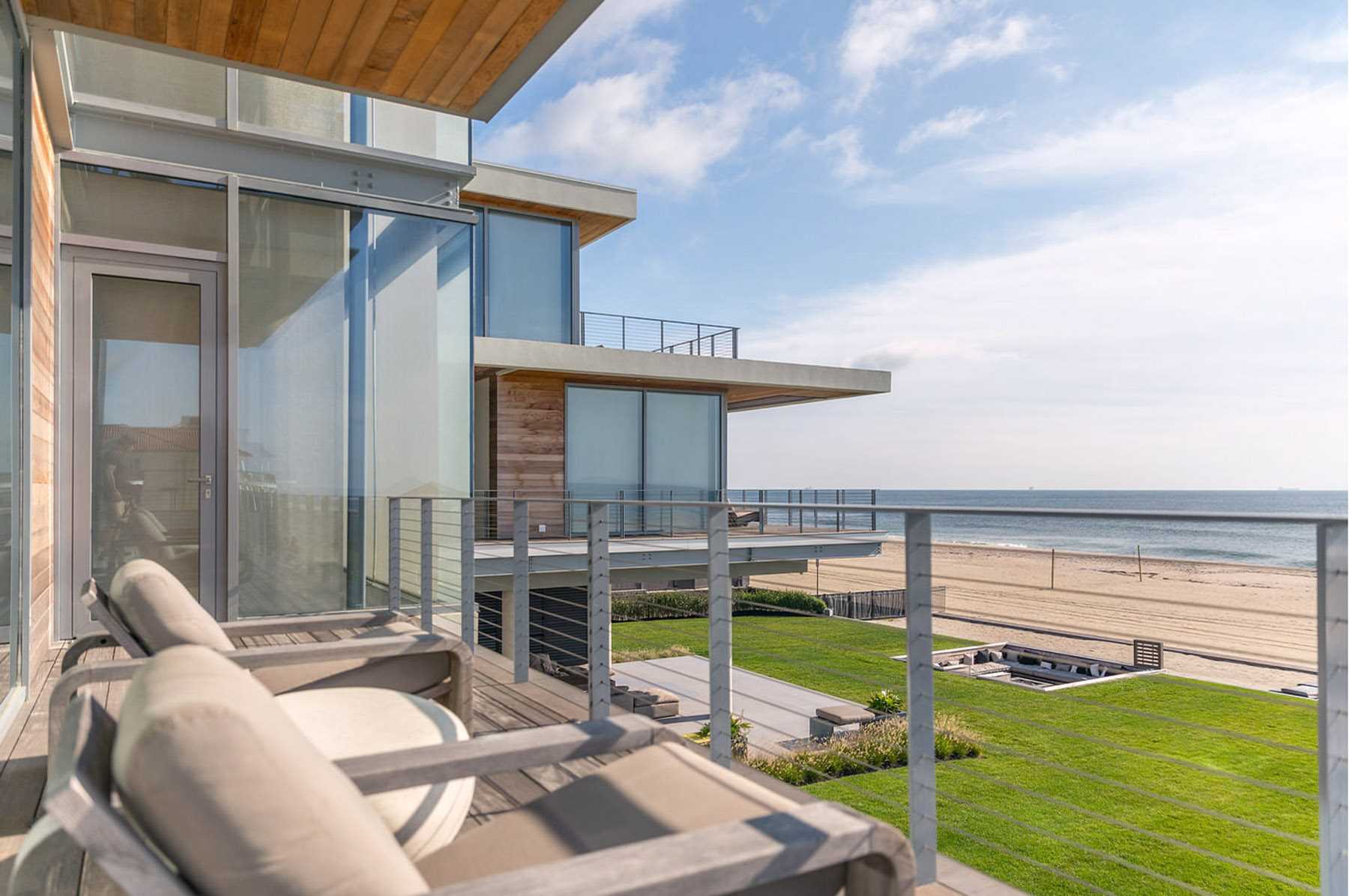 Here's a look at the structure of the home.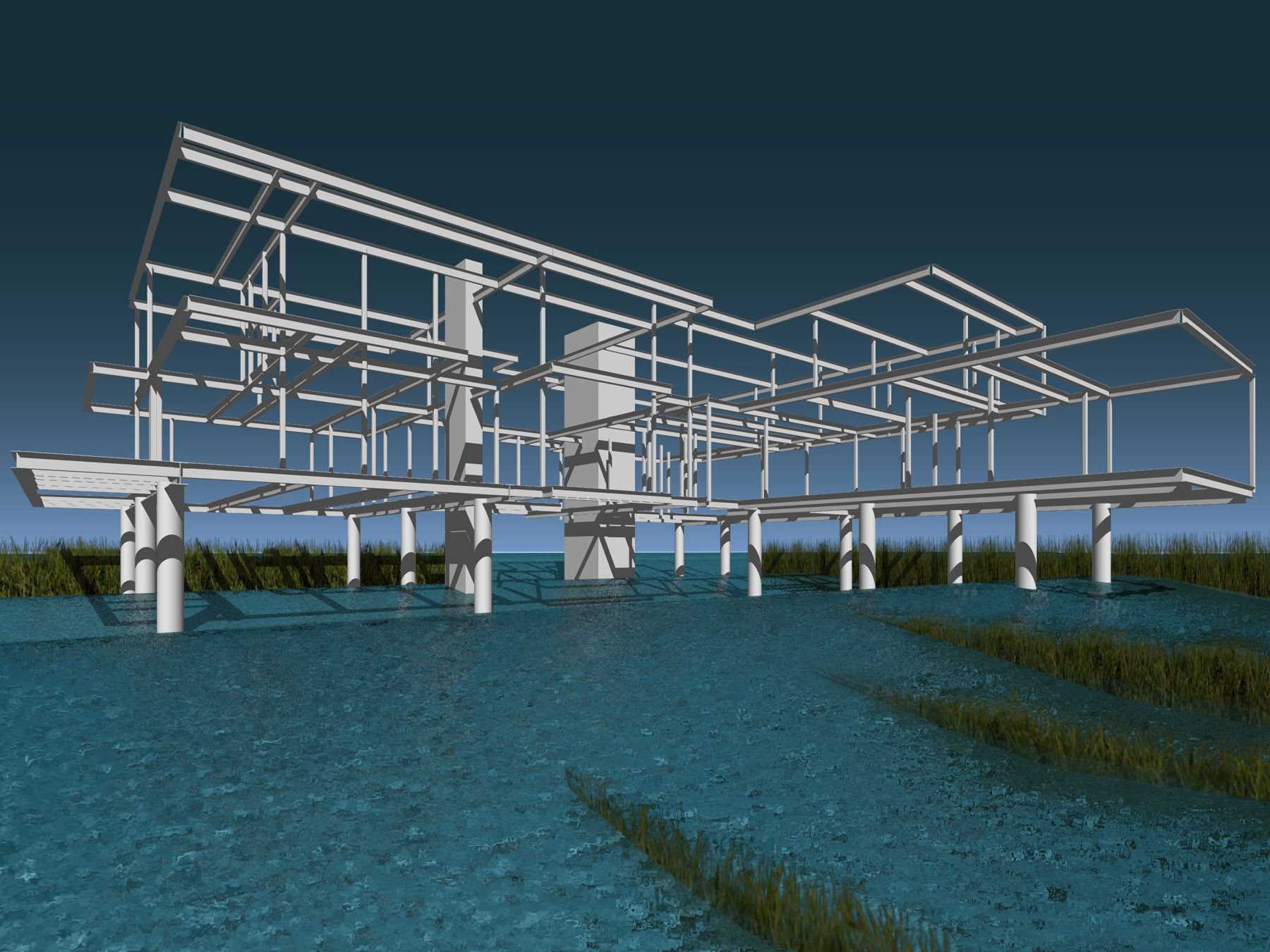 Architect: © Studio PEEK|ANCONA, Matthew Peek AIA | Renata Ancona
Source: Contemporist