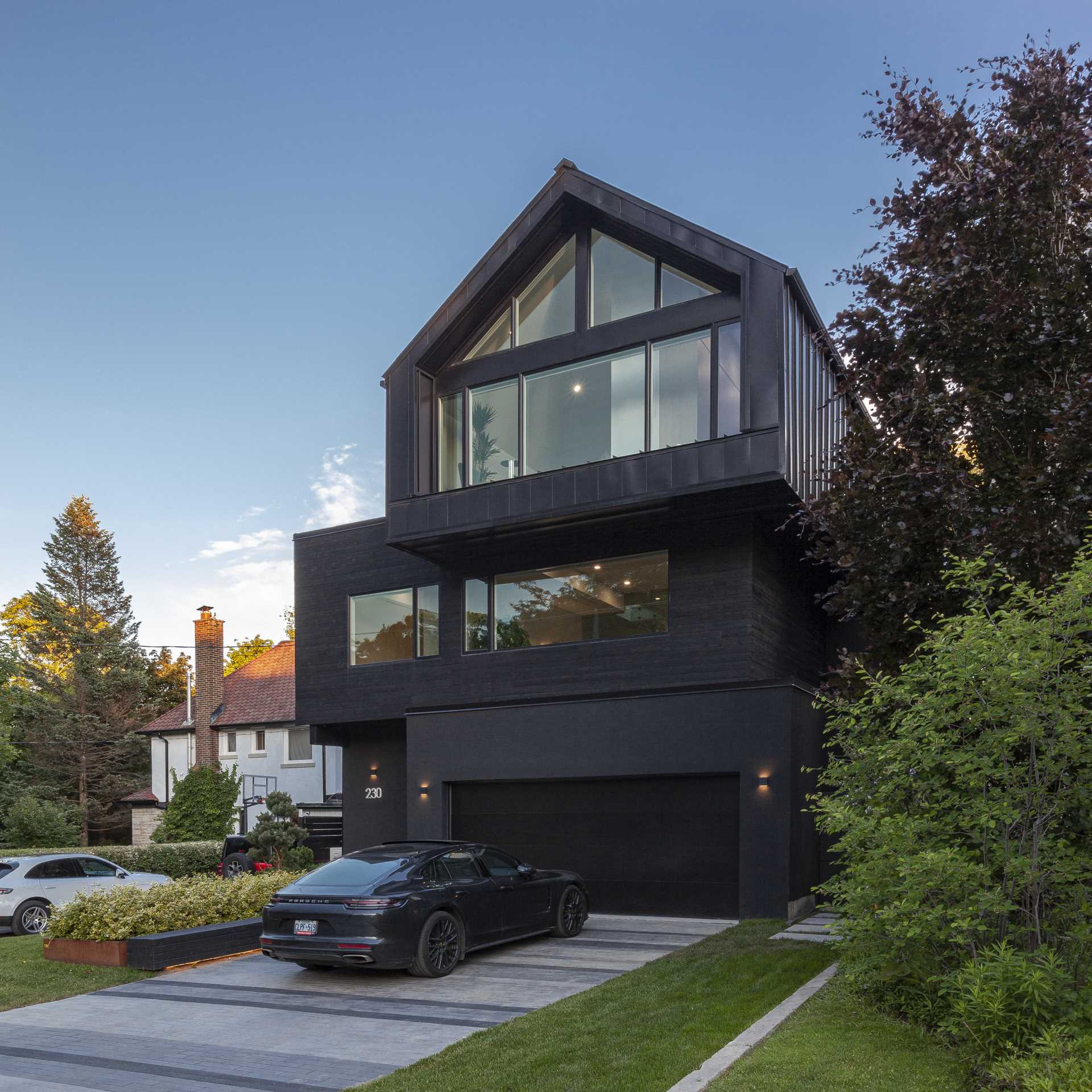 Atelier RZLBD has recently completed a new home in Toronto, Canada, that's been designed as a stack of three 'blocks'.
The house, with its dark grey exterior of stucco, metal, and wood, is a playful expression of horizontal volumes, which are stacked on top of and cantilevered from each other.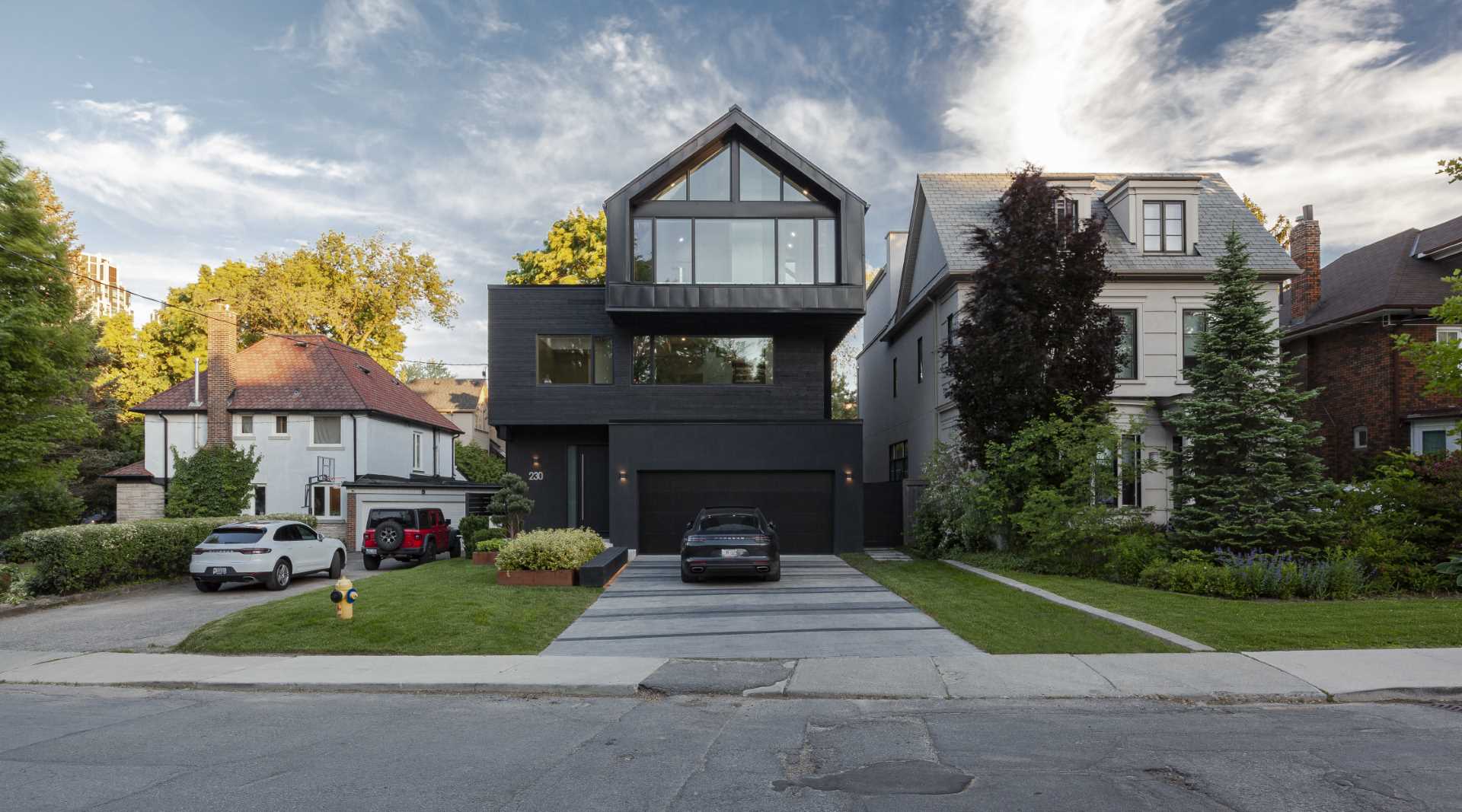 The rear of the home includes a swimming pool, patio, and outdoor dining area, as well as a terraced garden with weathered steel planters.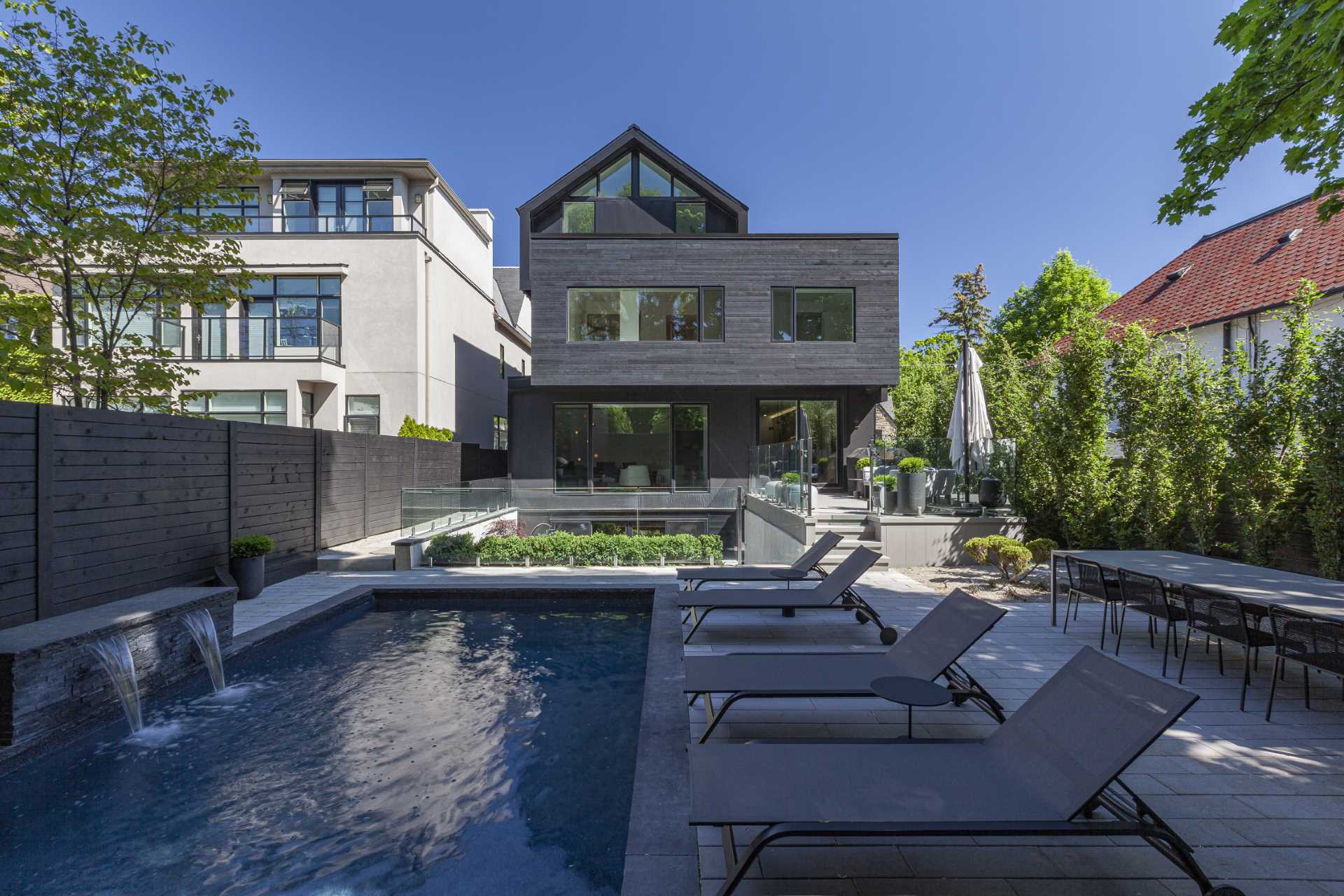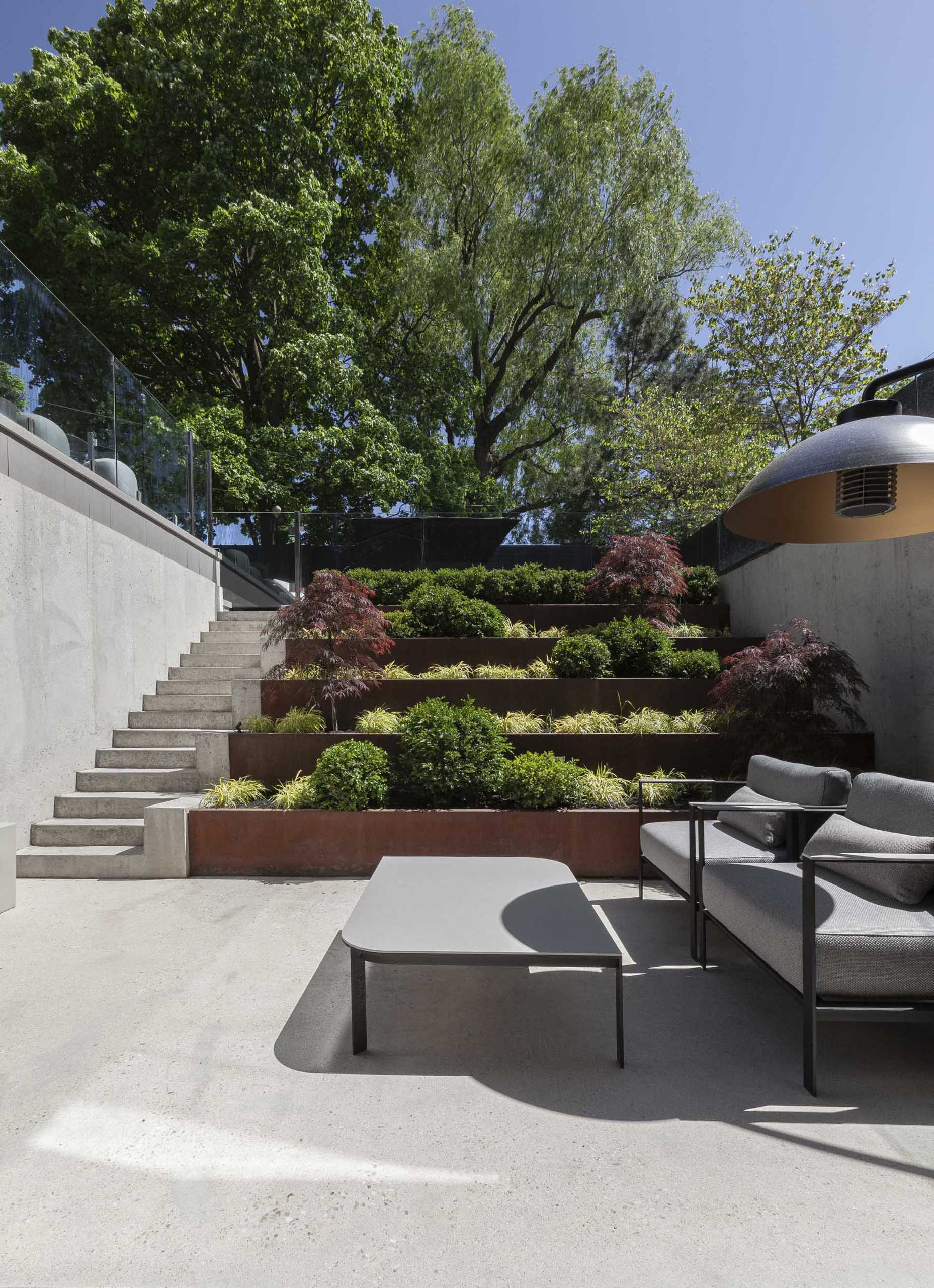 Inside, there are various living spaces, one with a bookshelf filled with decor, and the other with a fireplace.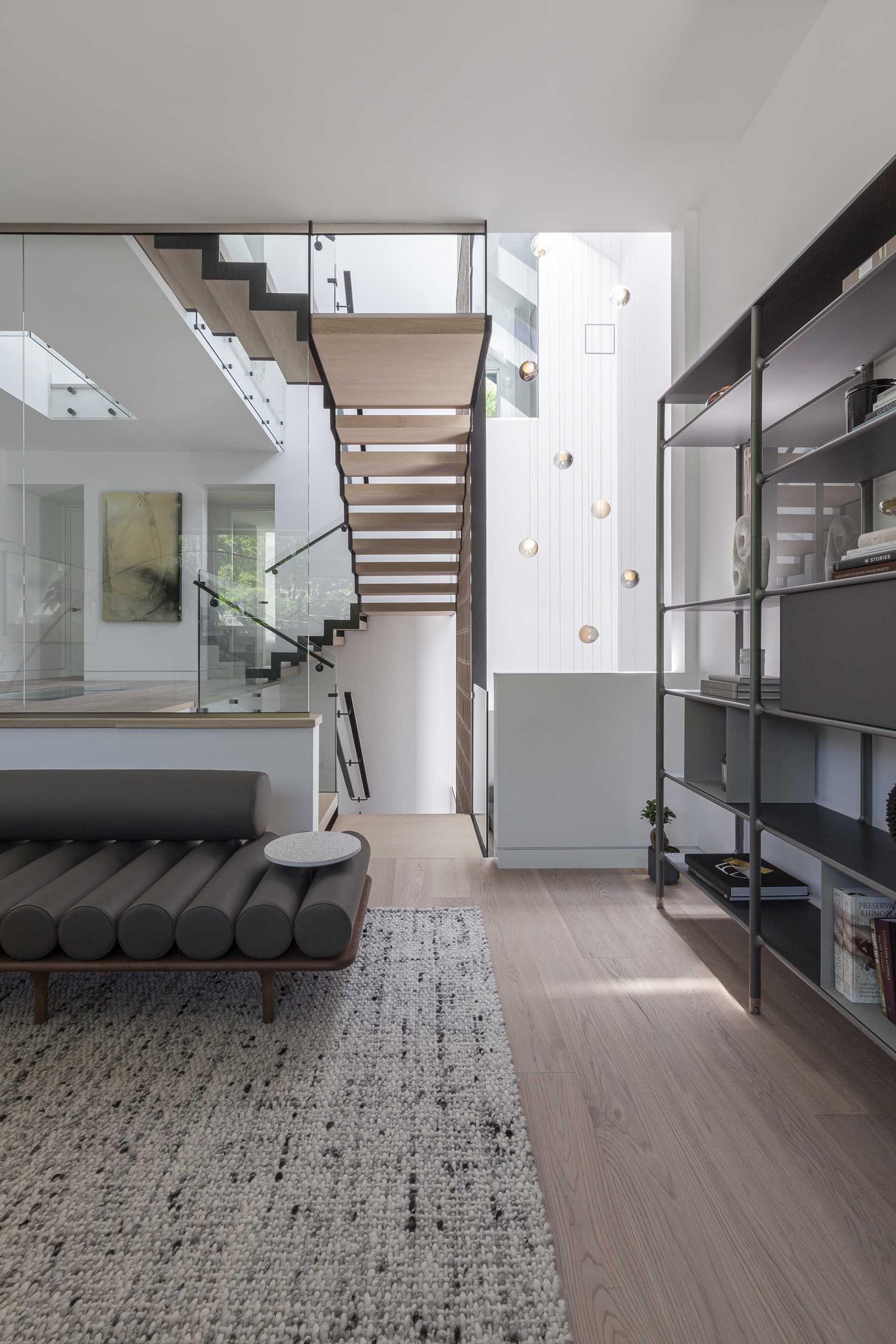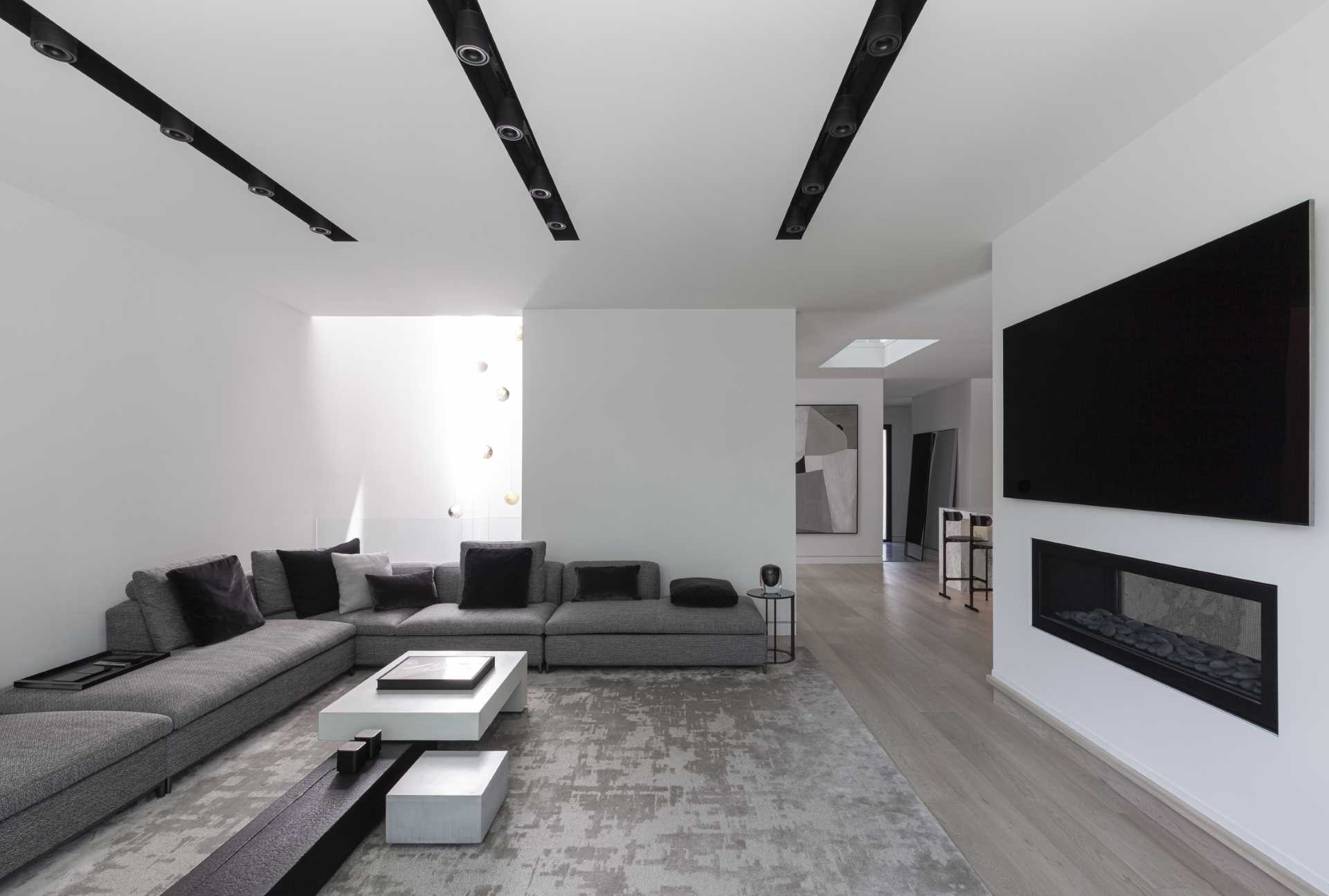 The dining area has a round black table with a minimalist light fixture.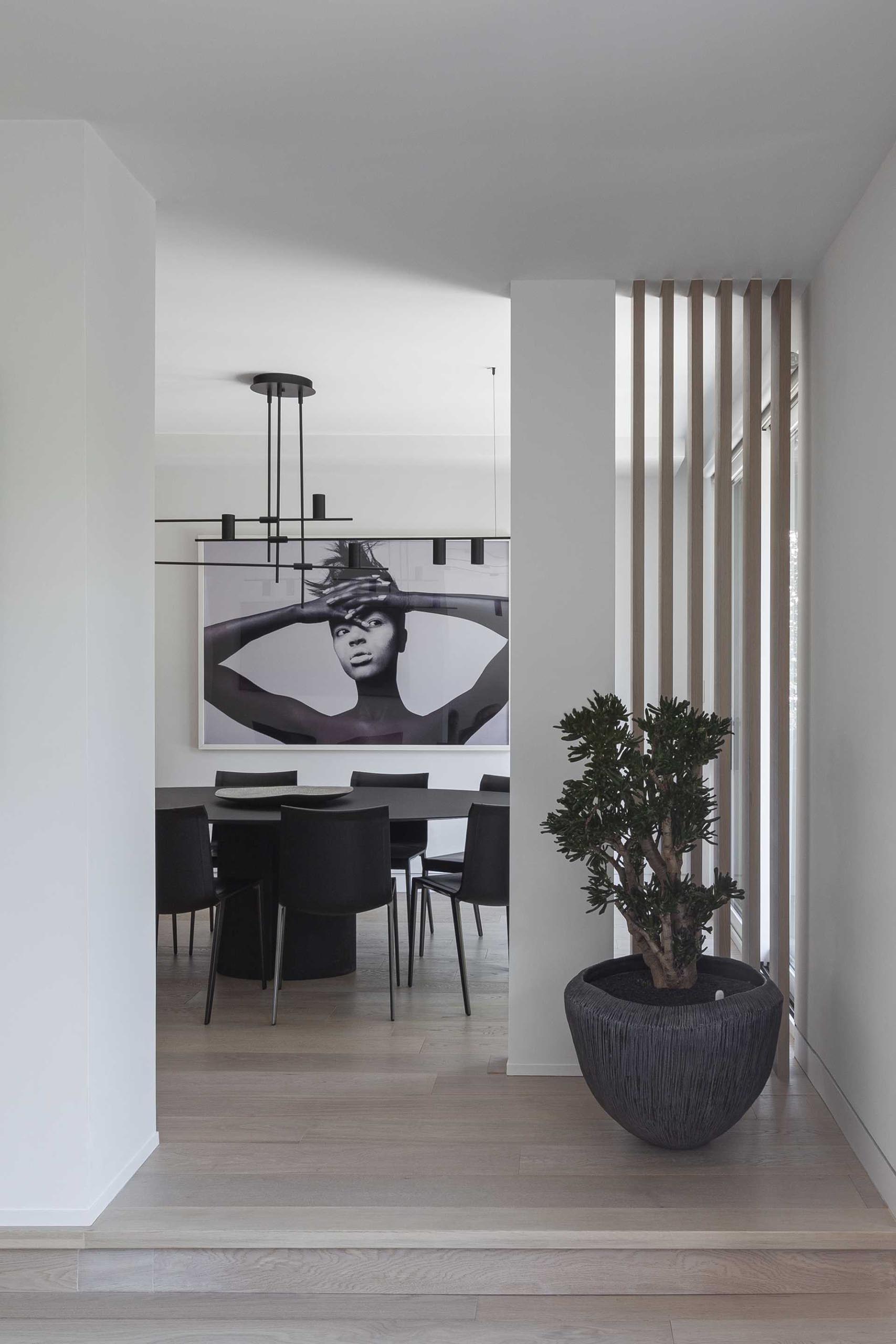 In the kitchen, a large island provides a place for seating, while the minimalist cabinets line the wall.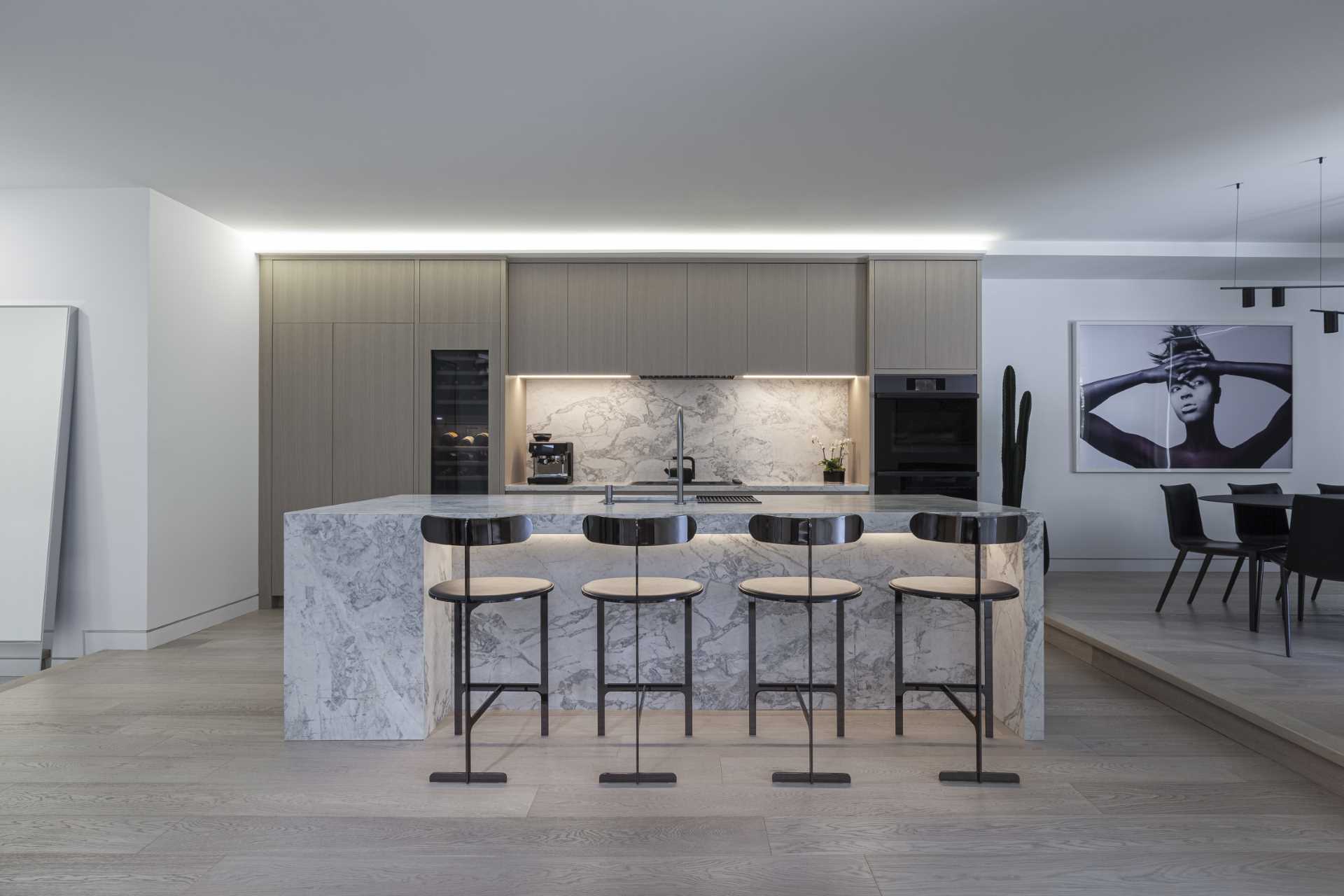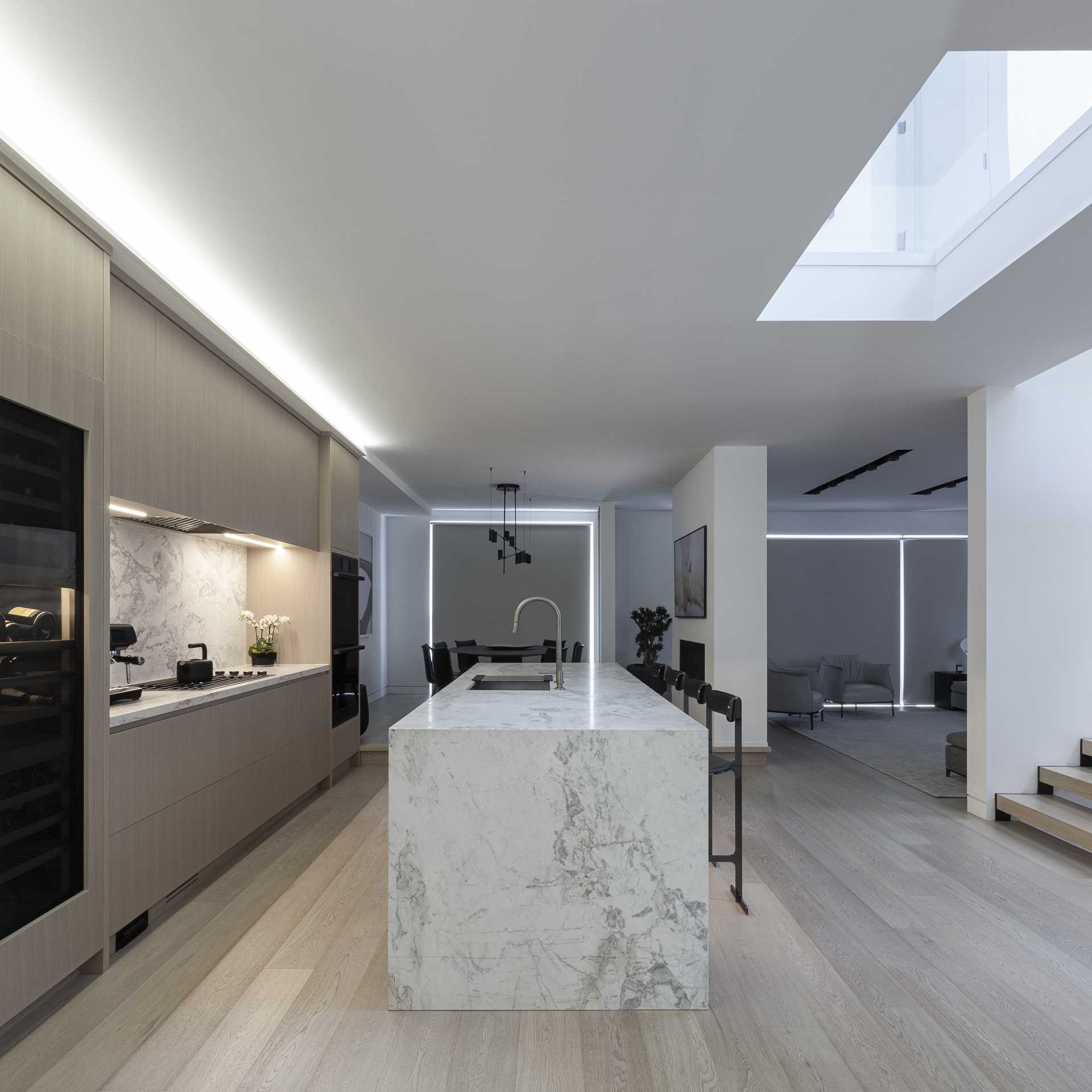 Connecting the various levels of the house is a quadruple-height staircase with diverse light shafts around it, traveling from the skylights all the way down to the basement.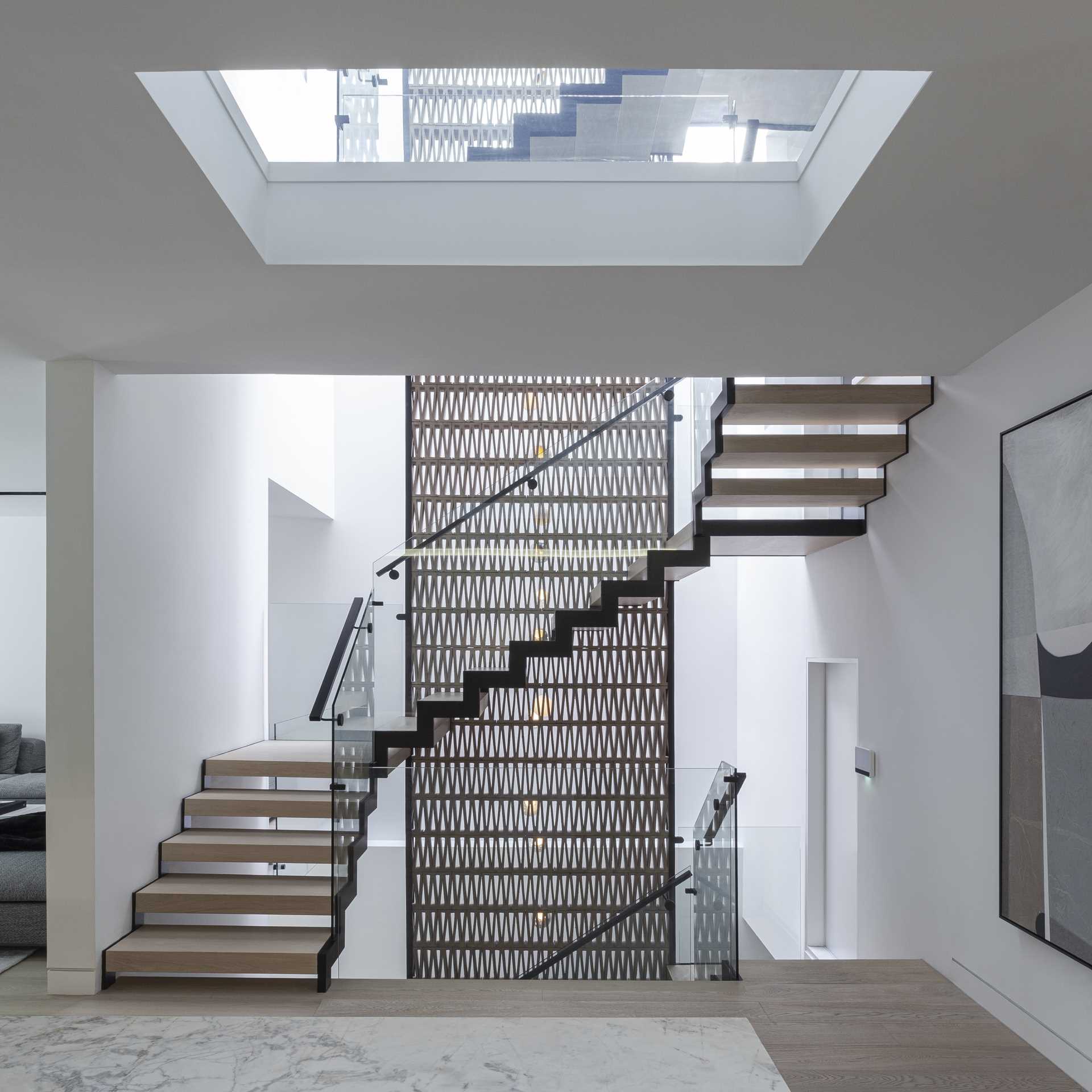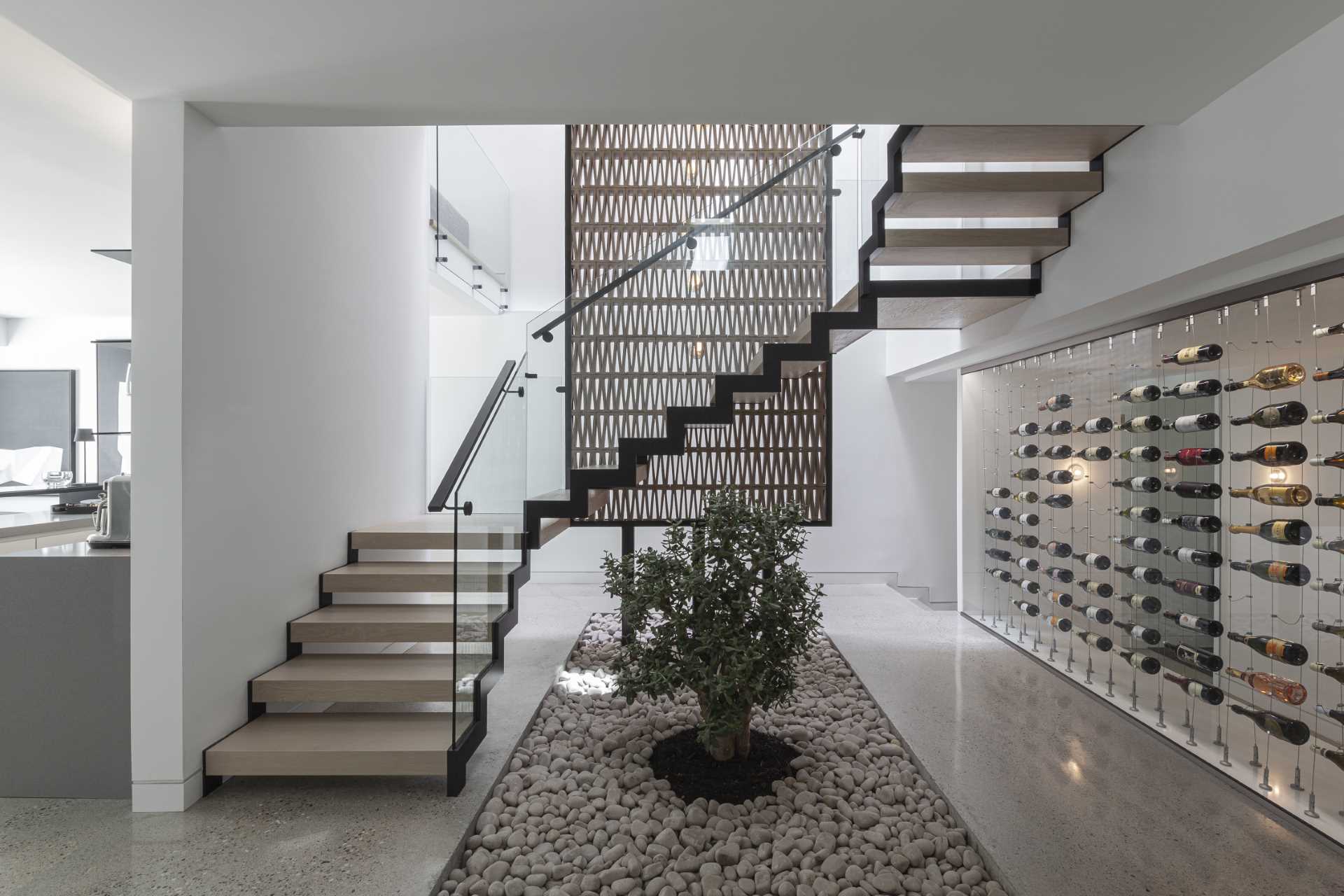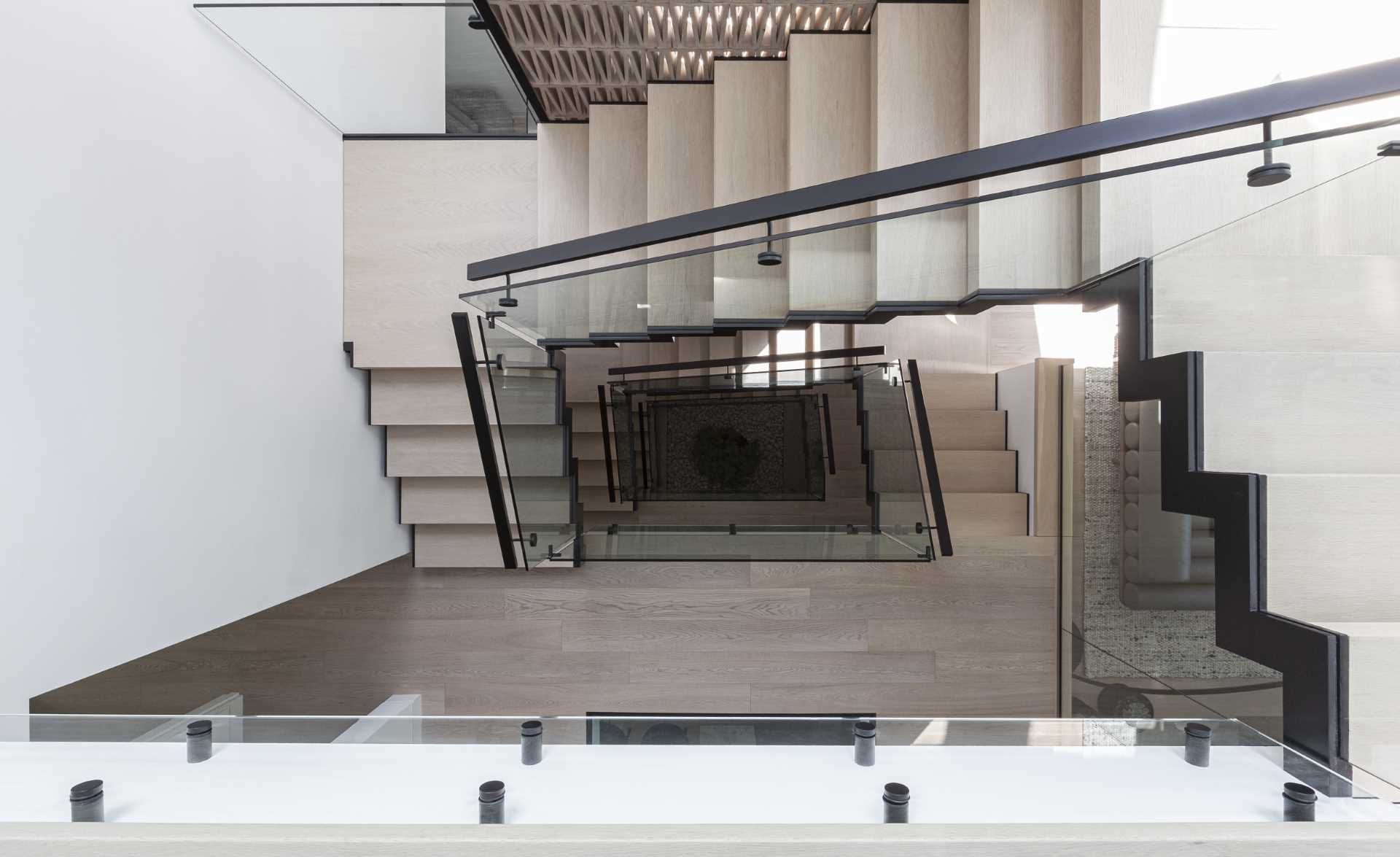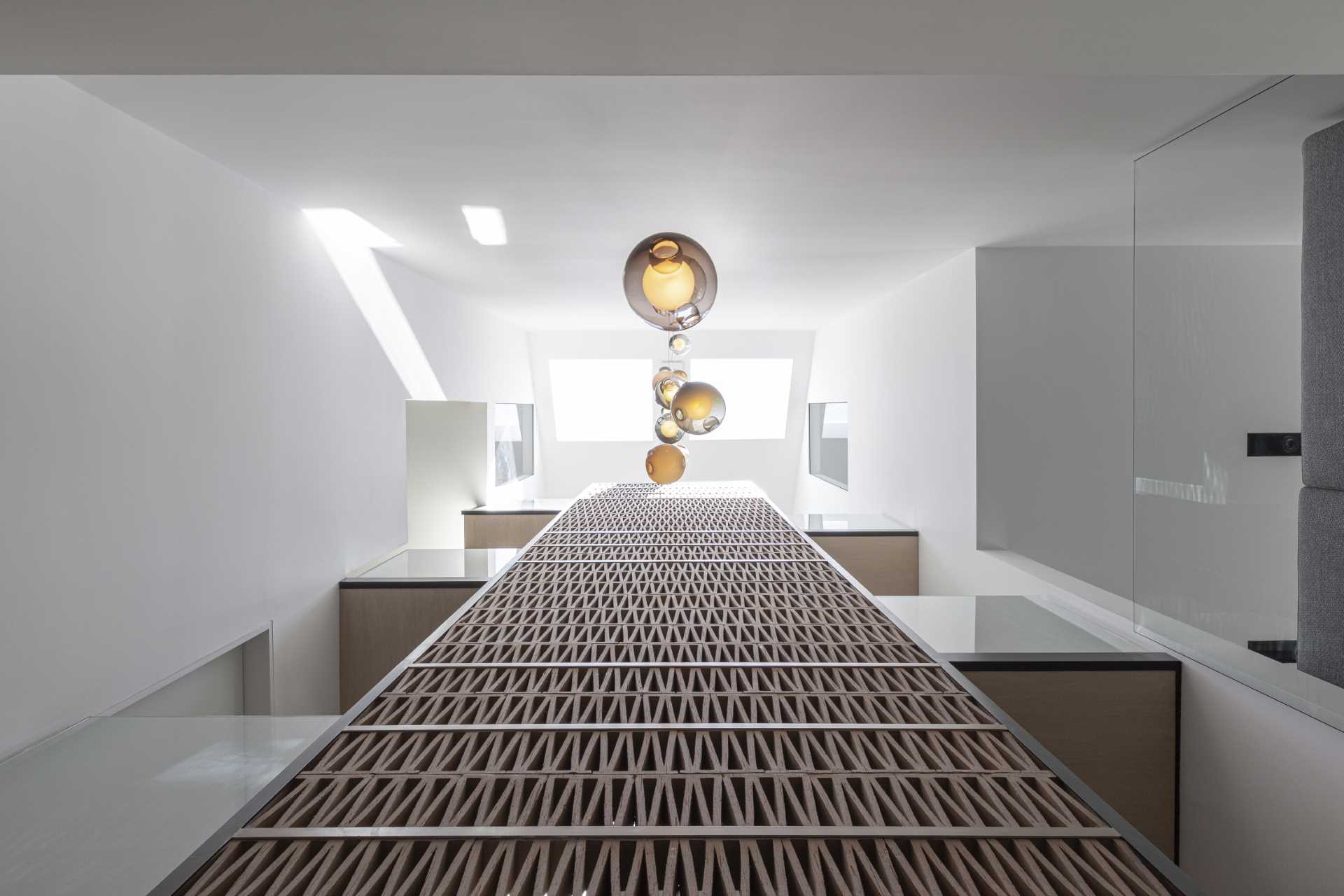 At the top of the house is one of the bedrooms that includes a large walk-through closet.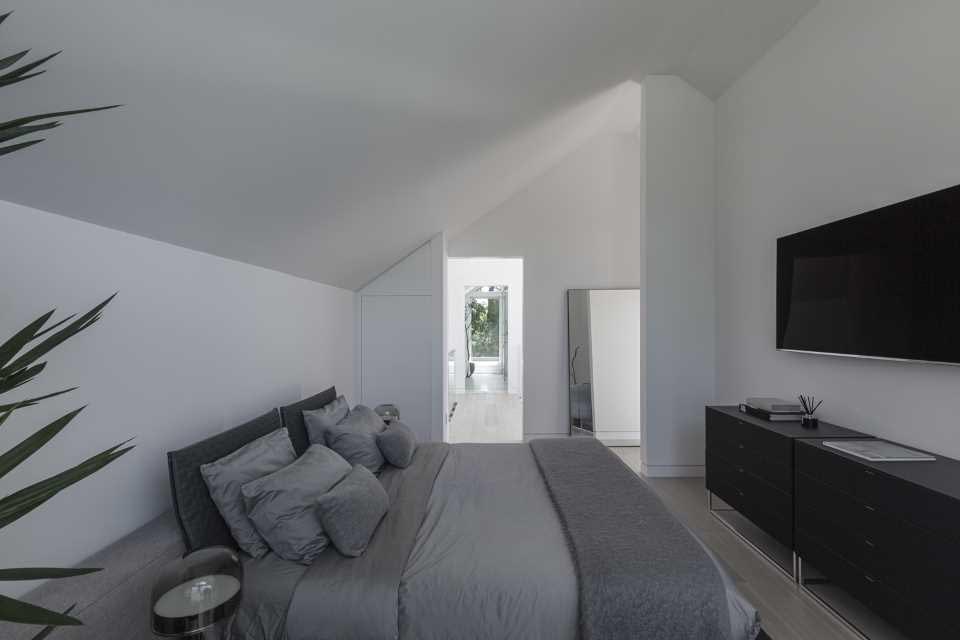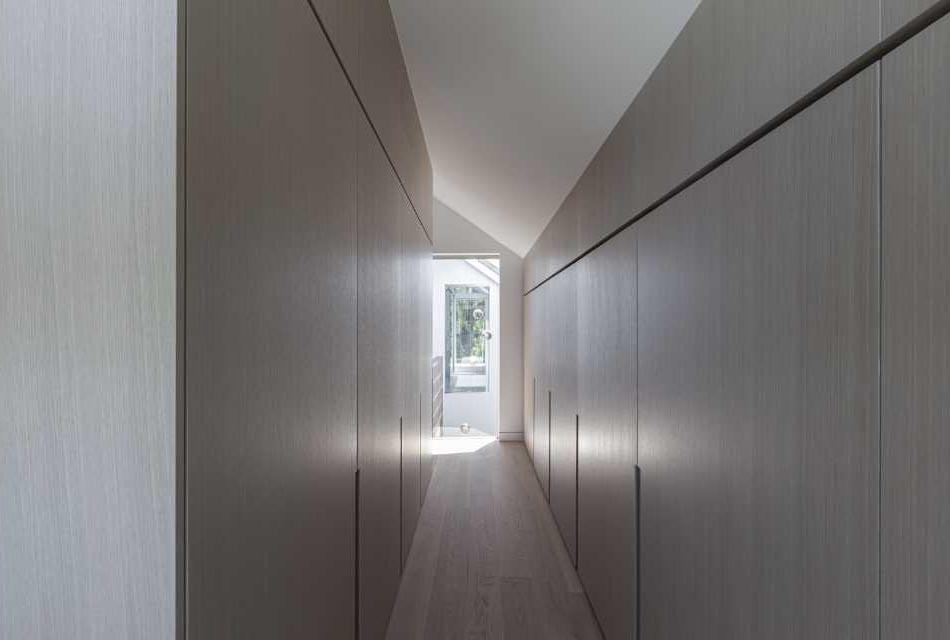 There's also a bathroom with a floating vanity, a freestanding bathtub, and a shower with a glass surround.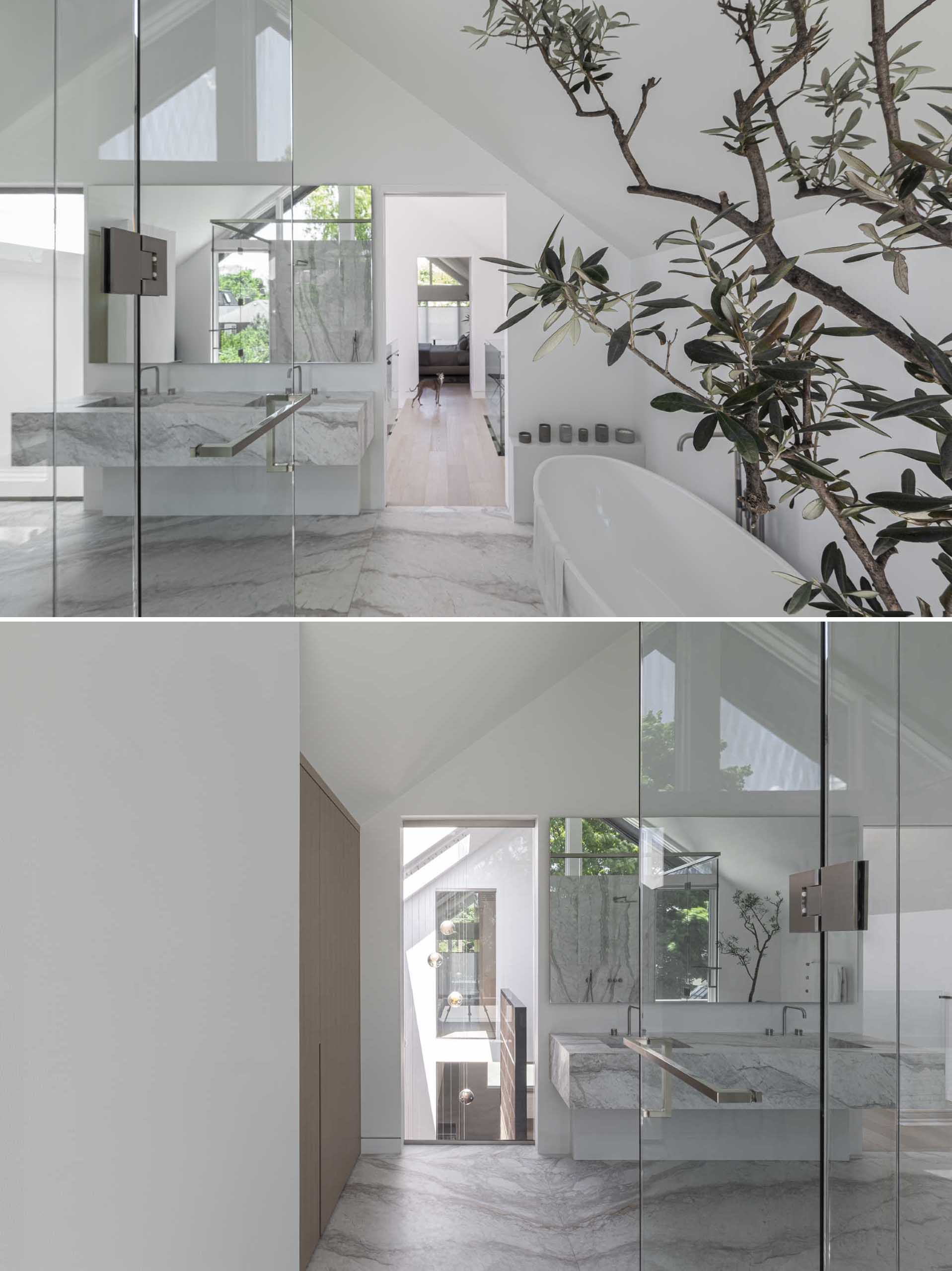 Here's a look at the floor plan of the home.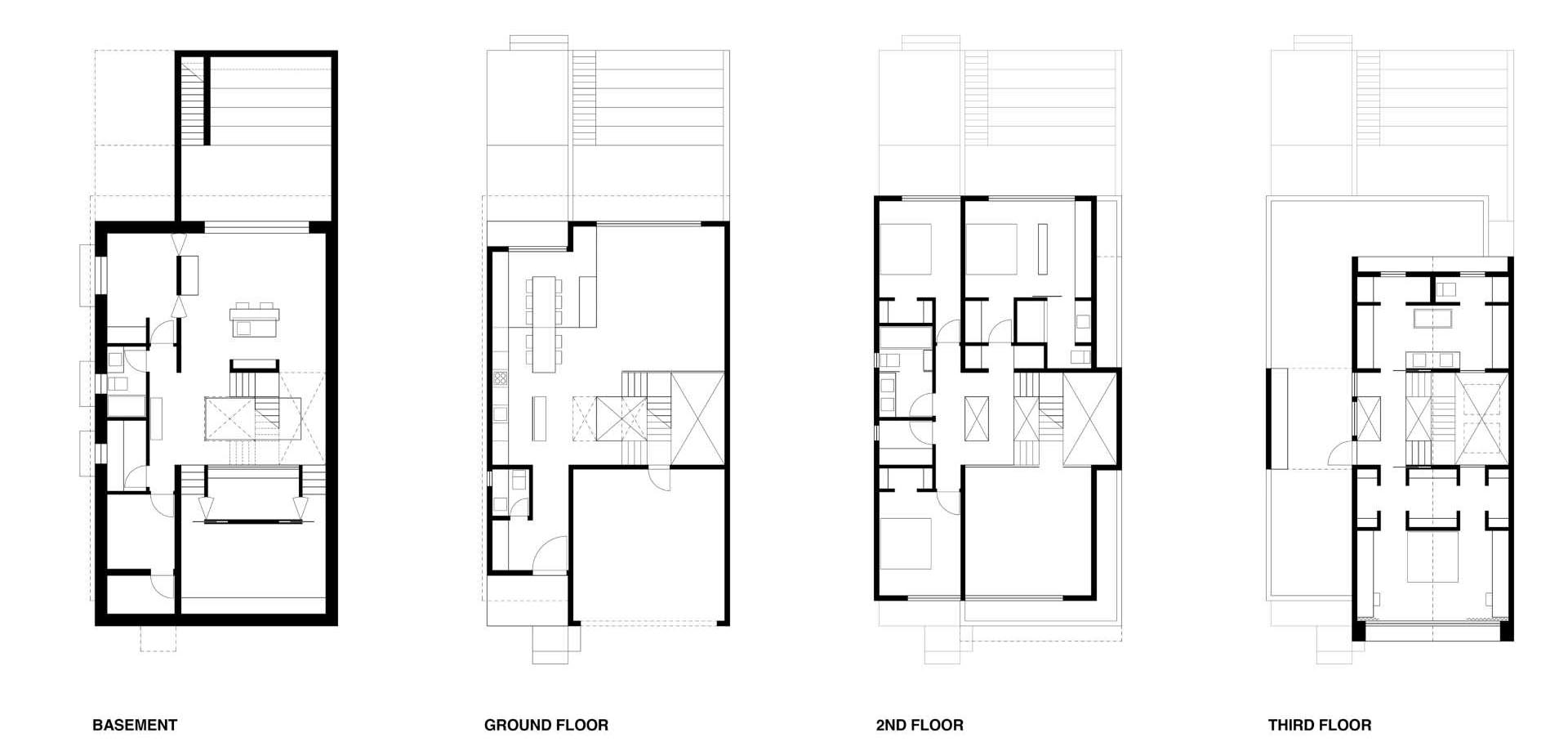 Photography: Borzu Talaie | Architect: Atelier RZLBD | Project Lead: RZLBD (Reza Aliabadi) | Project team: James Chungwon Park, Raisa Nekhaeva | Structure: Recon Consulting | Mechanical: McCallum HVAC Design Inc.
Source: Contemporist