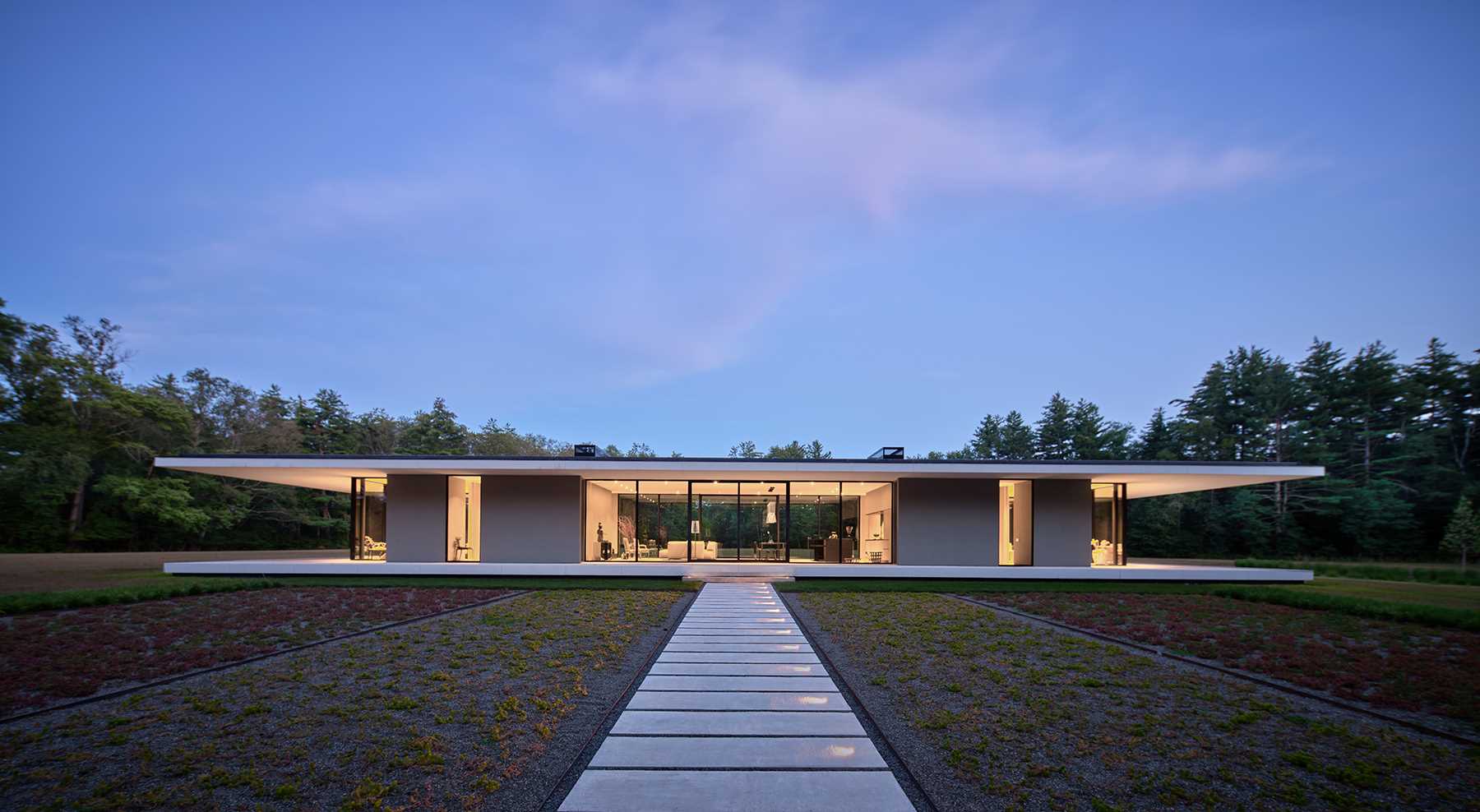 Specht Architects has designed a new home in Mansfield, Massachusetts, for a retired couple that wanted to simplify and downsize their lives.
The new house embraces a minimalist, modern, aesthetic, and at the same time displays the priceless art, antiques, and found objects the homeowners collected over the course of their lives.
The property site was a huge open field serving as a blank canvas for the single-storey home that's surrounded by glass, with a thin floating roof that cantilevers 15' from the perimeter walls.
A wraparound porch mirrors the roof and also "floats" above the landscape, while the interior is very open and spacious.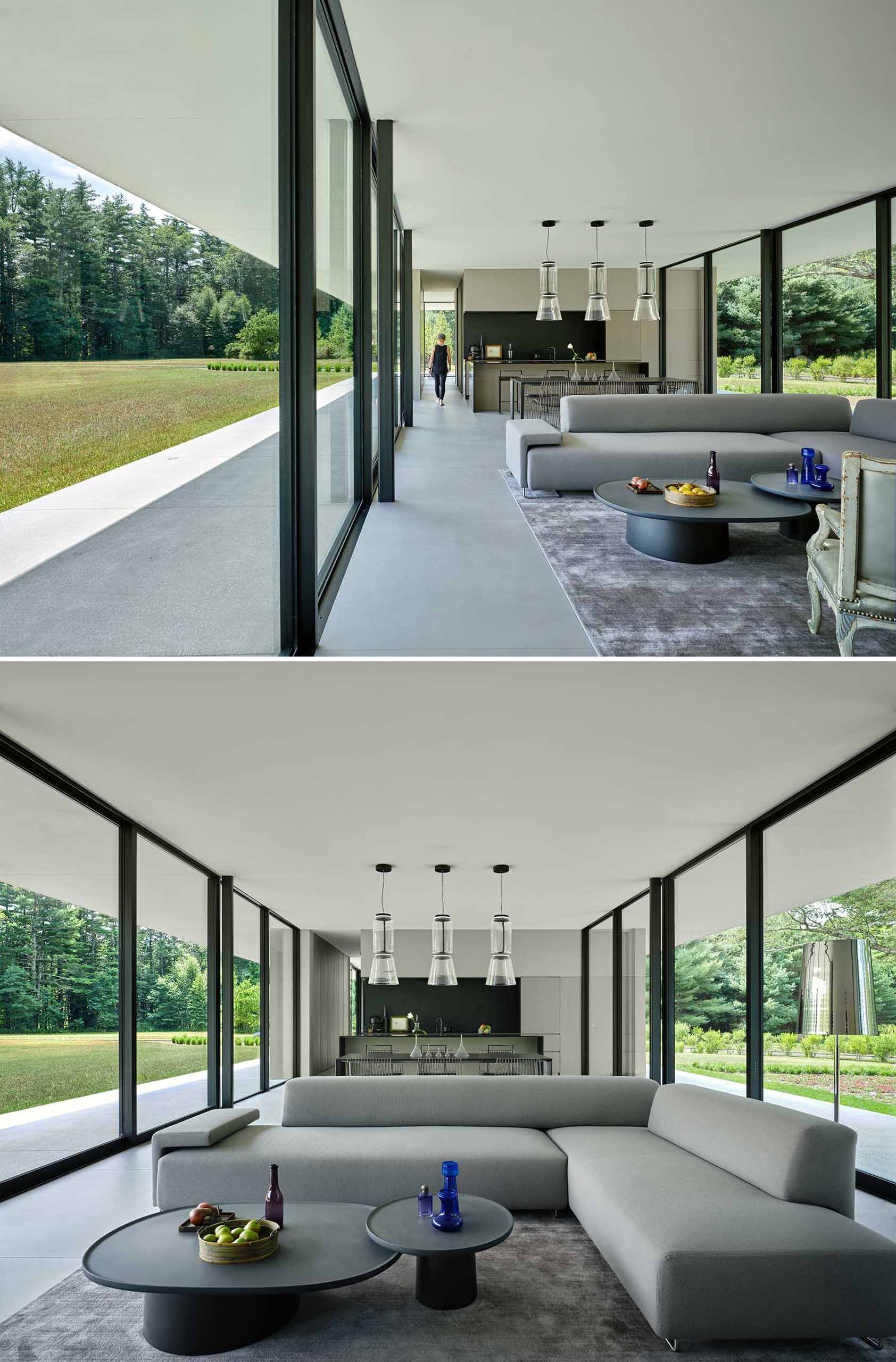 The living, dining, and kitchen space form the center of the house with a bedroom suite on each end. The finishes include huge, seamless porcelain wall and floor surfaces, European oak cabinetry throughout, and quartz in the kitchen.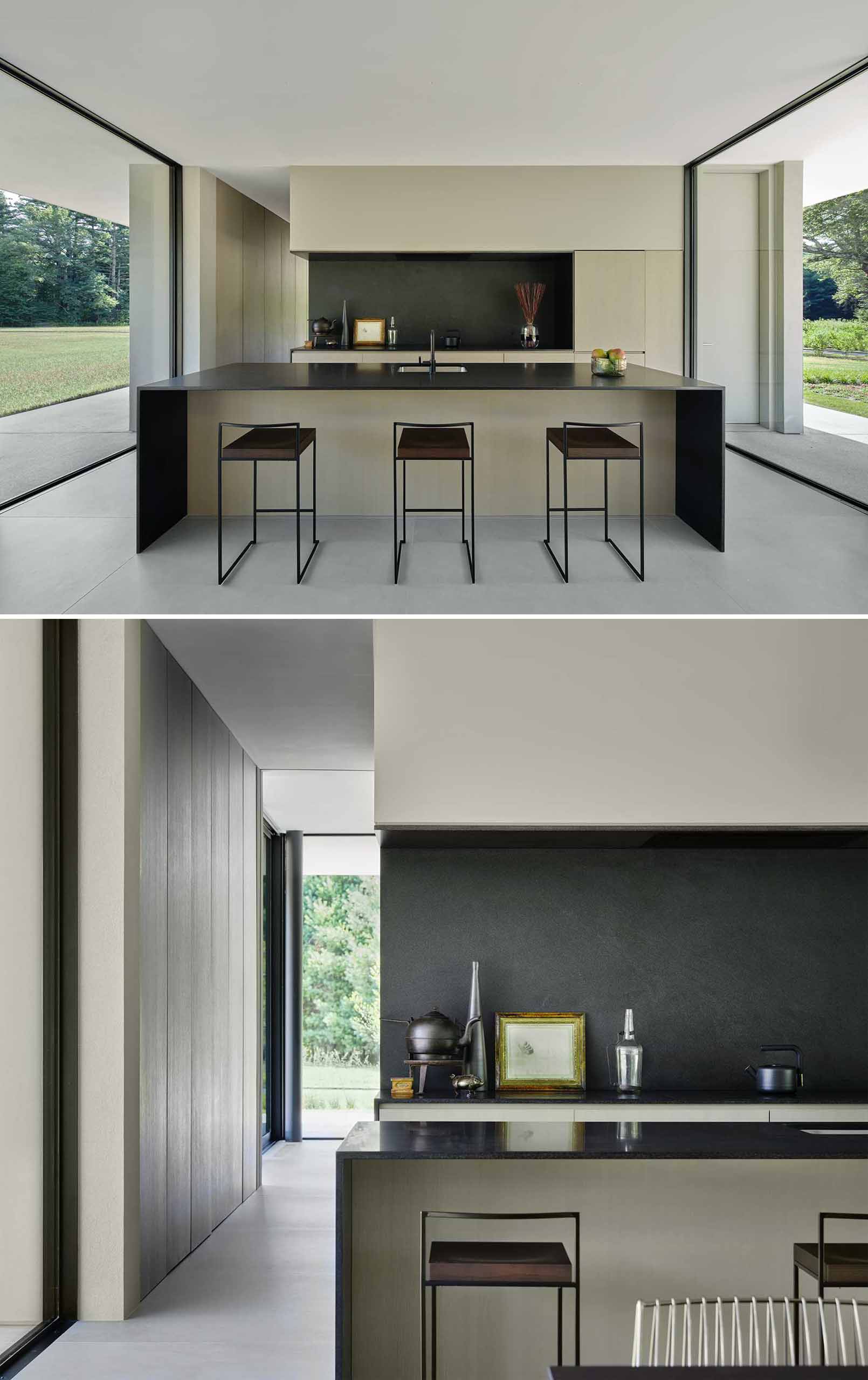 The floor-to-ceiling windows, like in the guest room, perfectly frame the picturesque tree views.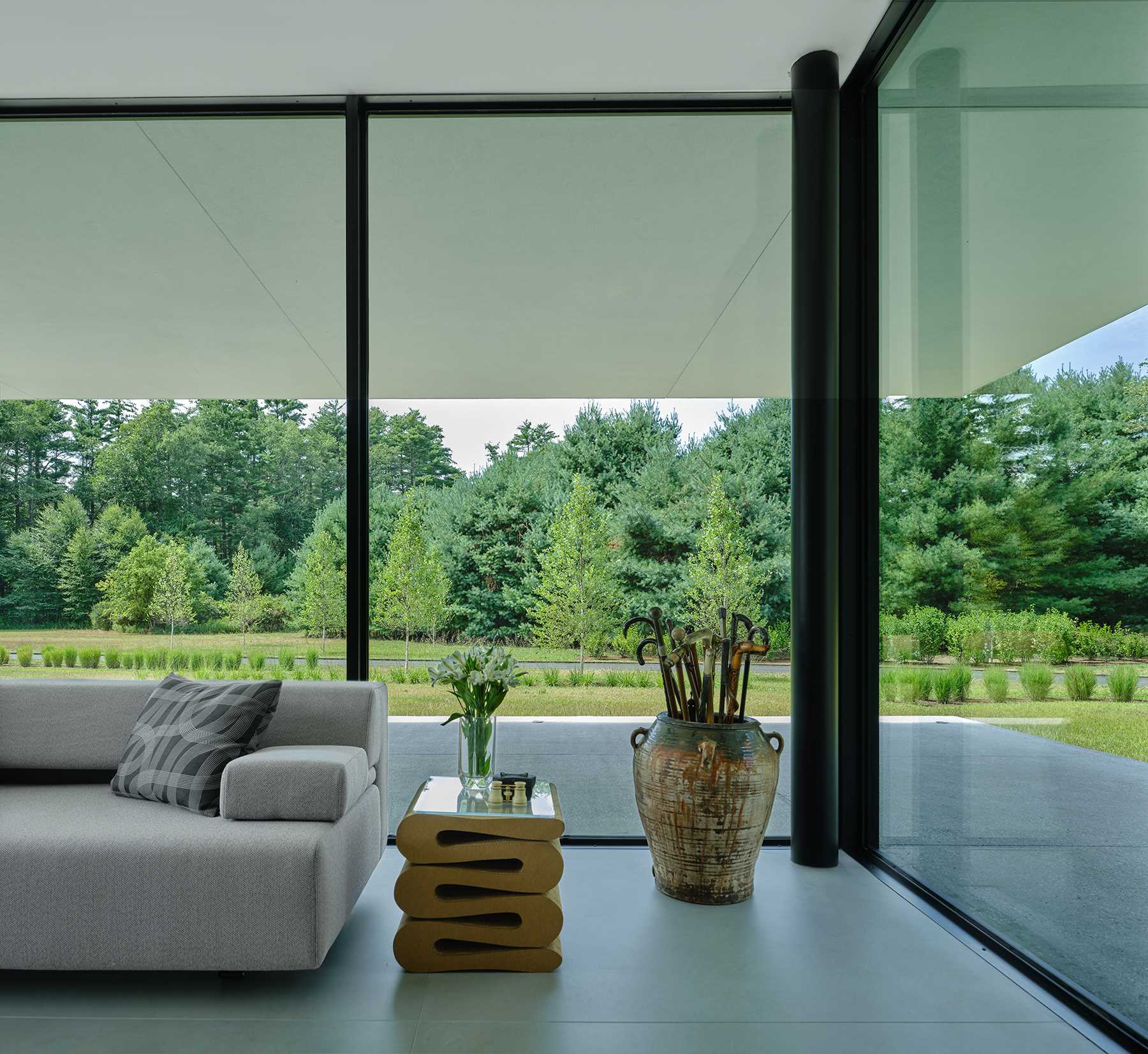 In the primary bedroom, the floating bed and bedside tables are subtle, while the artwork from the owner's collection draws attention.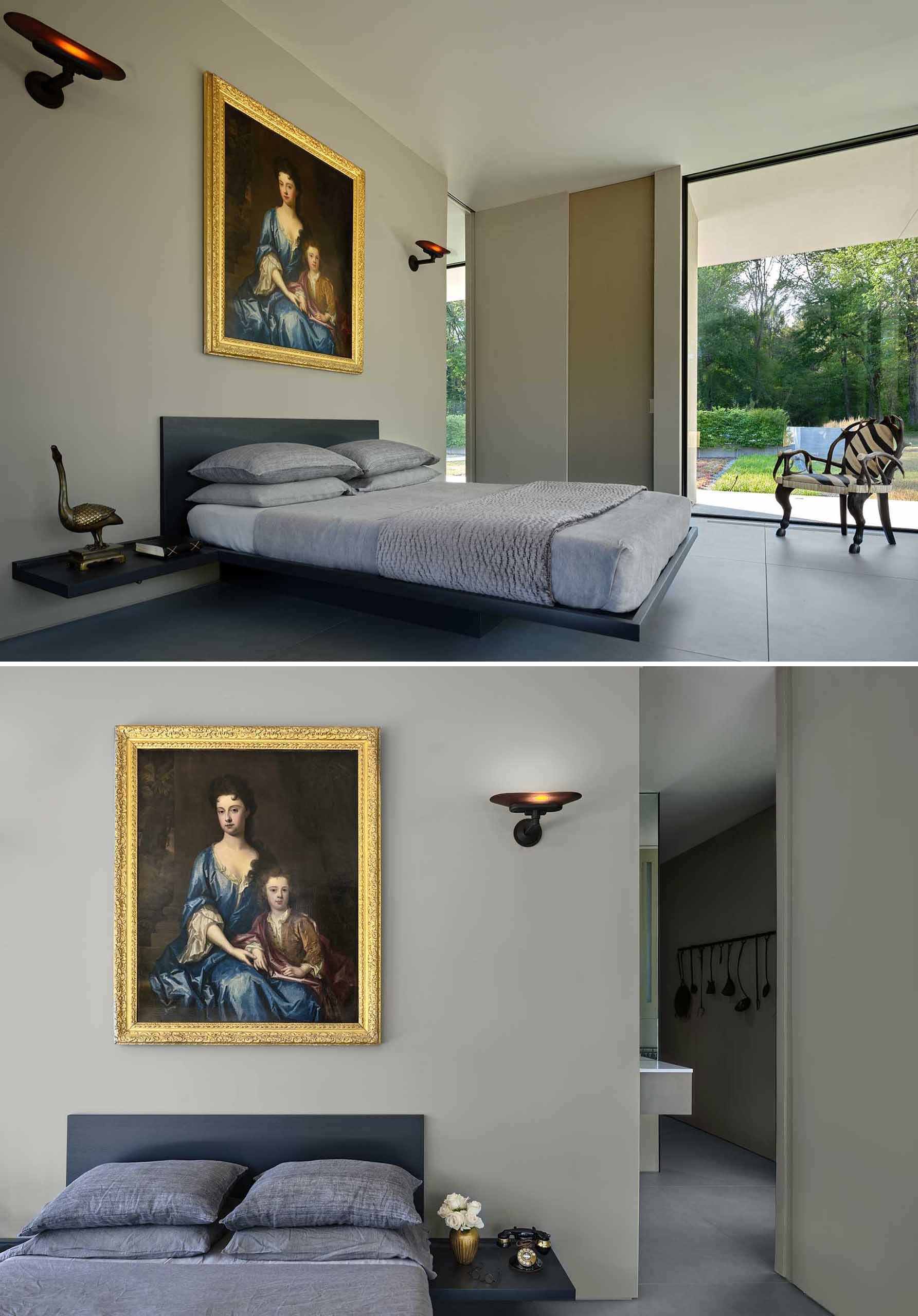 The primary bathroom has a floating double vanity, while a vertical window adds natural light.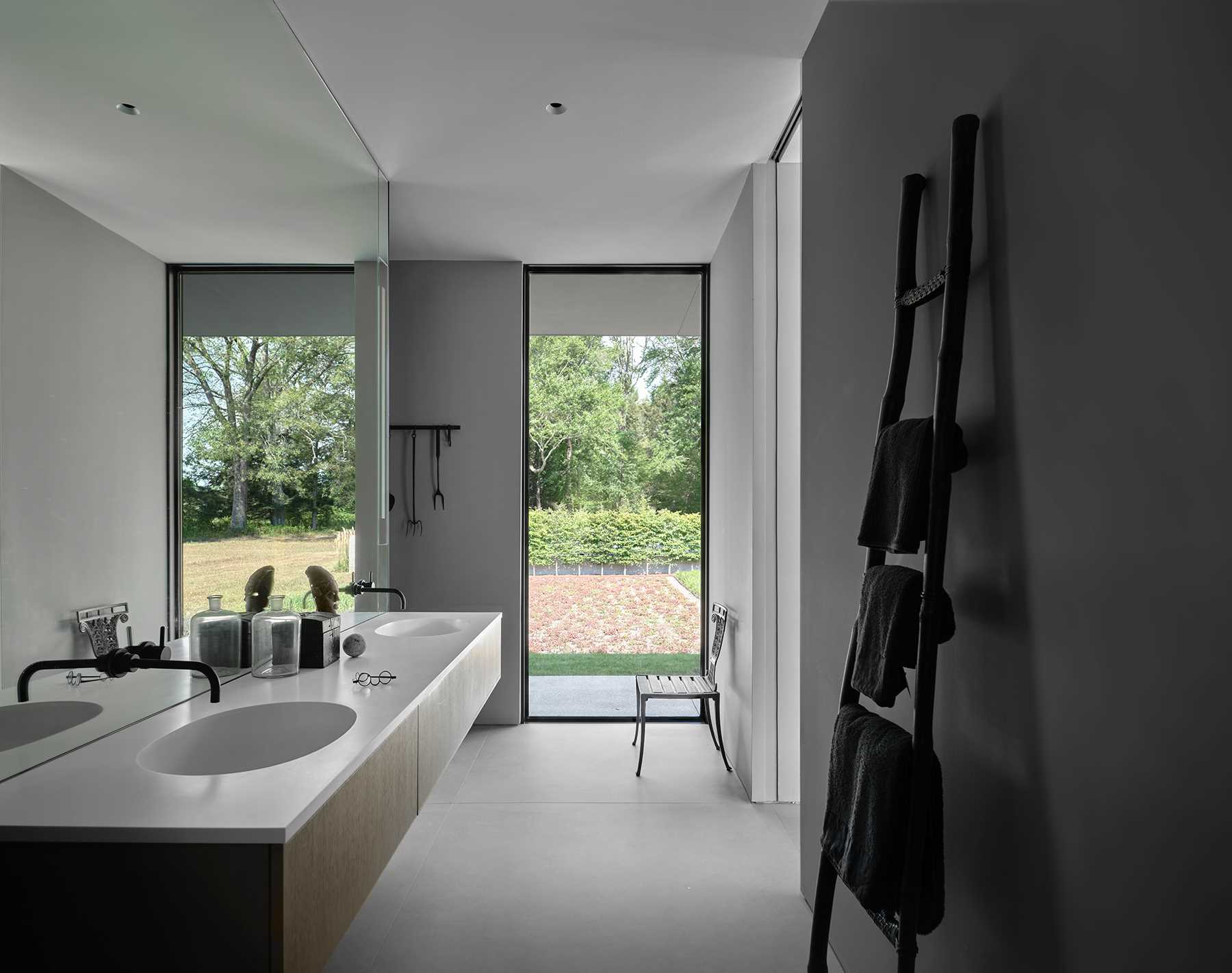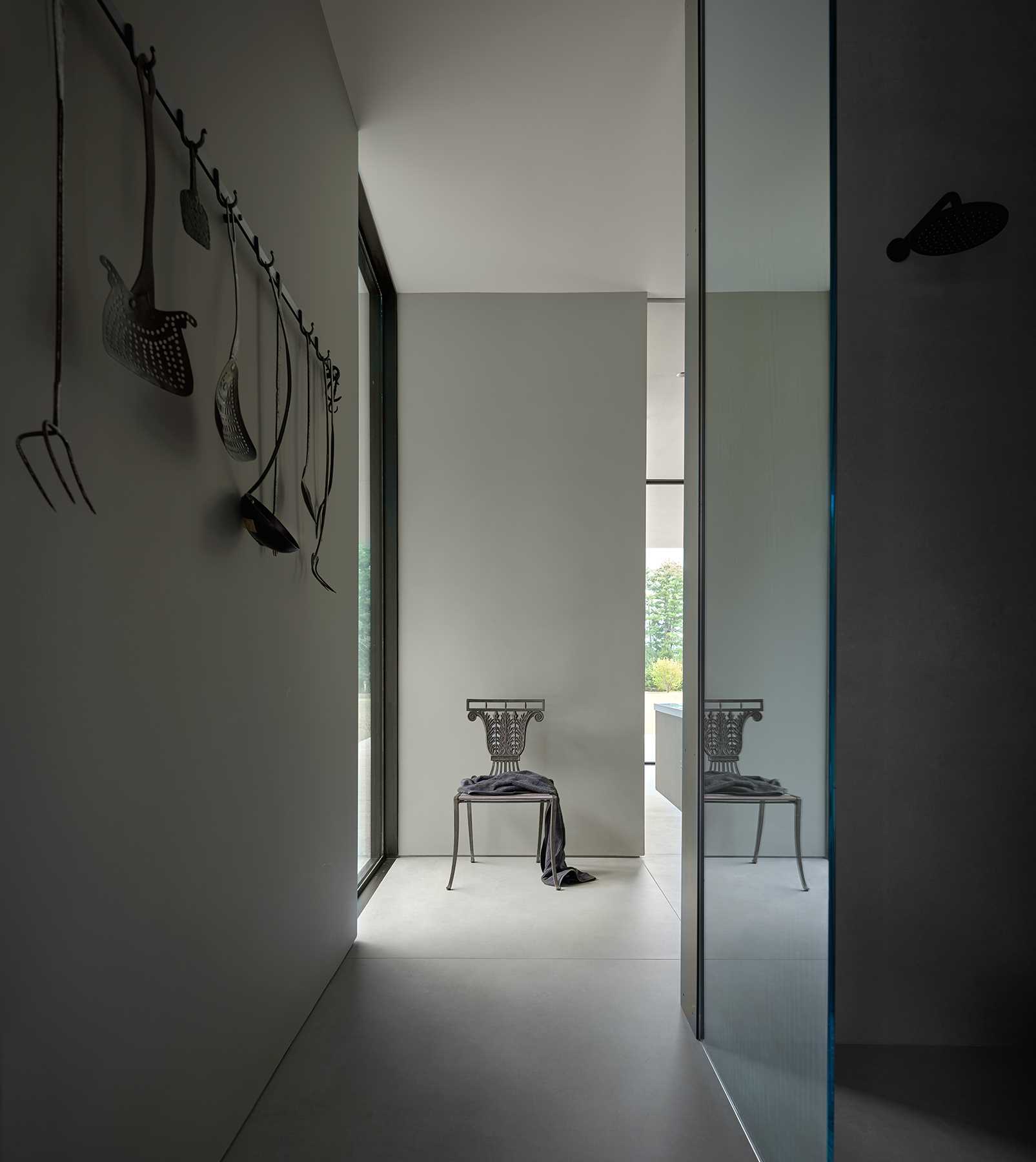 There's also a walk-in closet with shelves that include under-mount lighting in addition to the chandelier.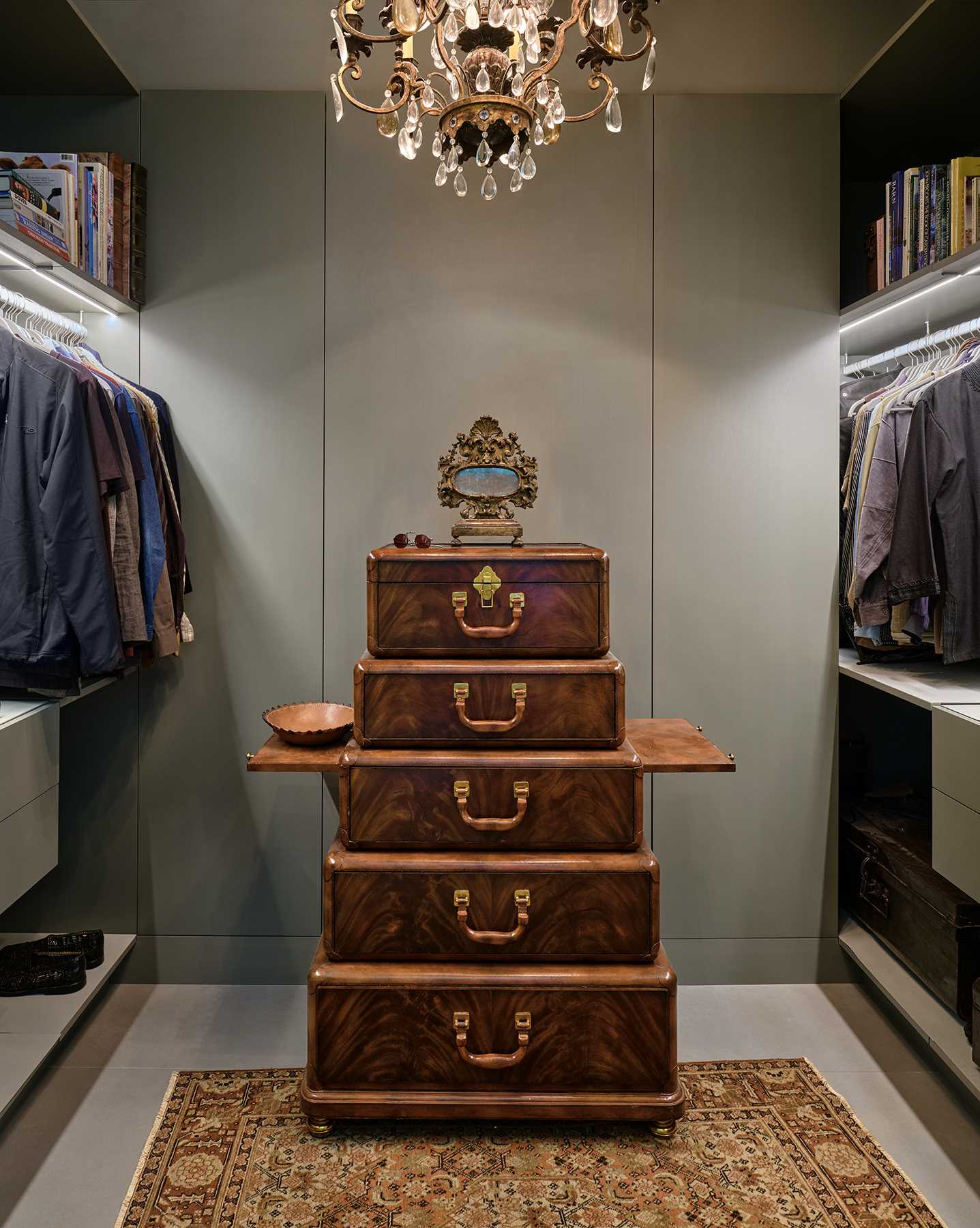 In the laundry room, there's an entire wall filled with artwork.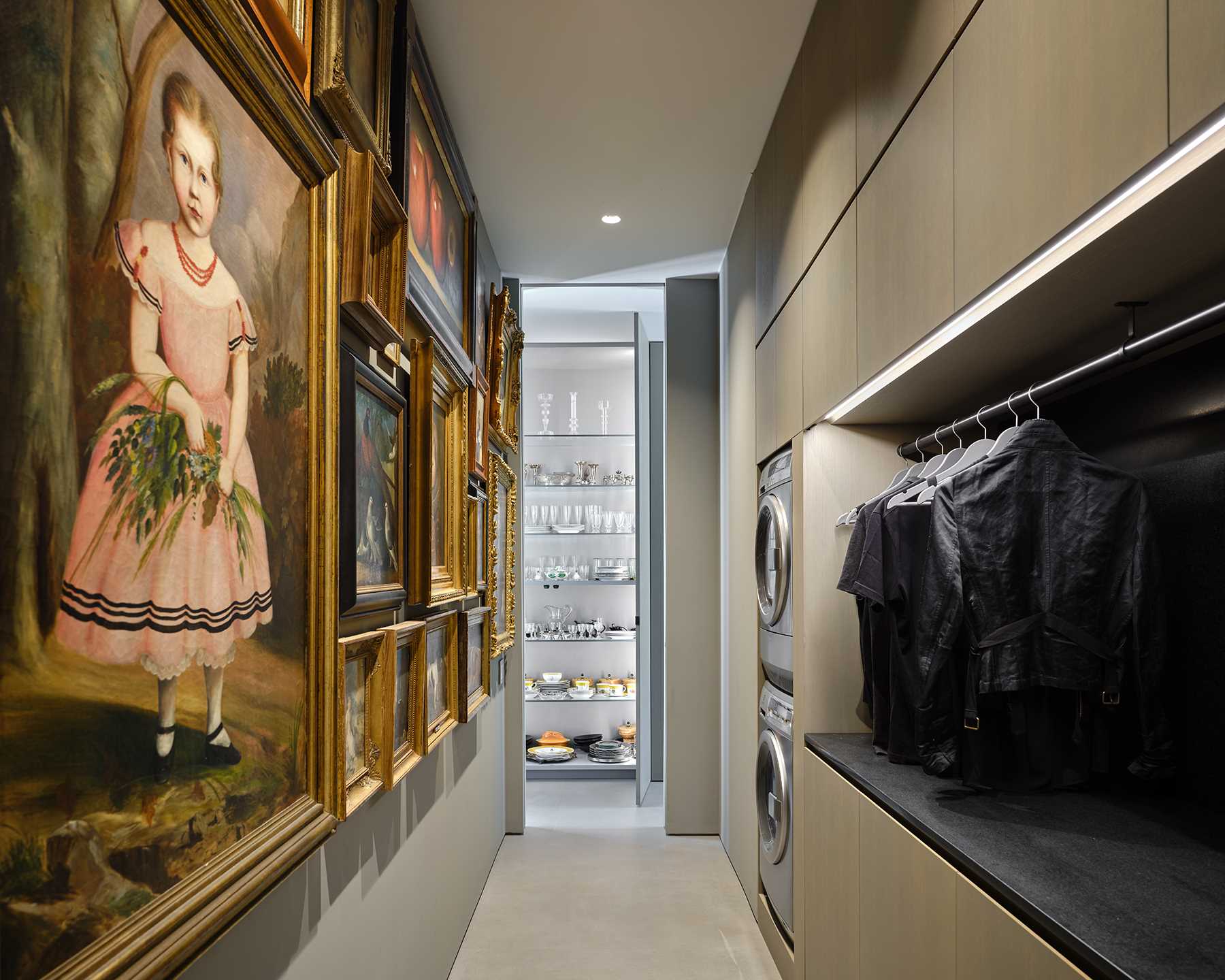 Here's the floor plan that shows how the bedrooms are located on either end of the home.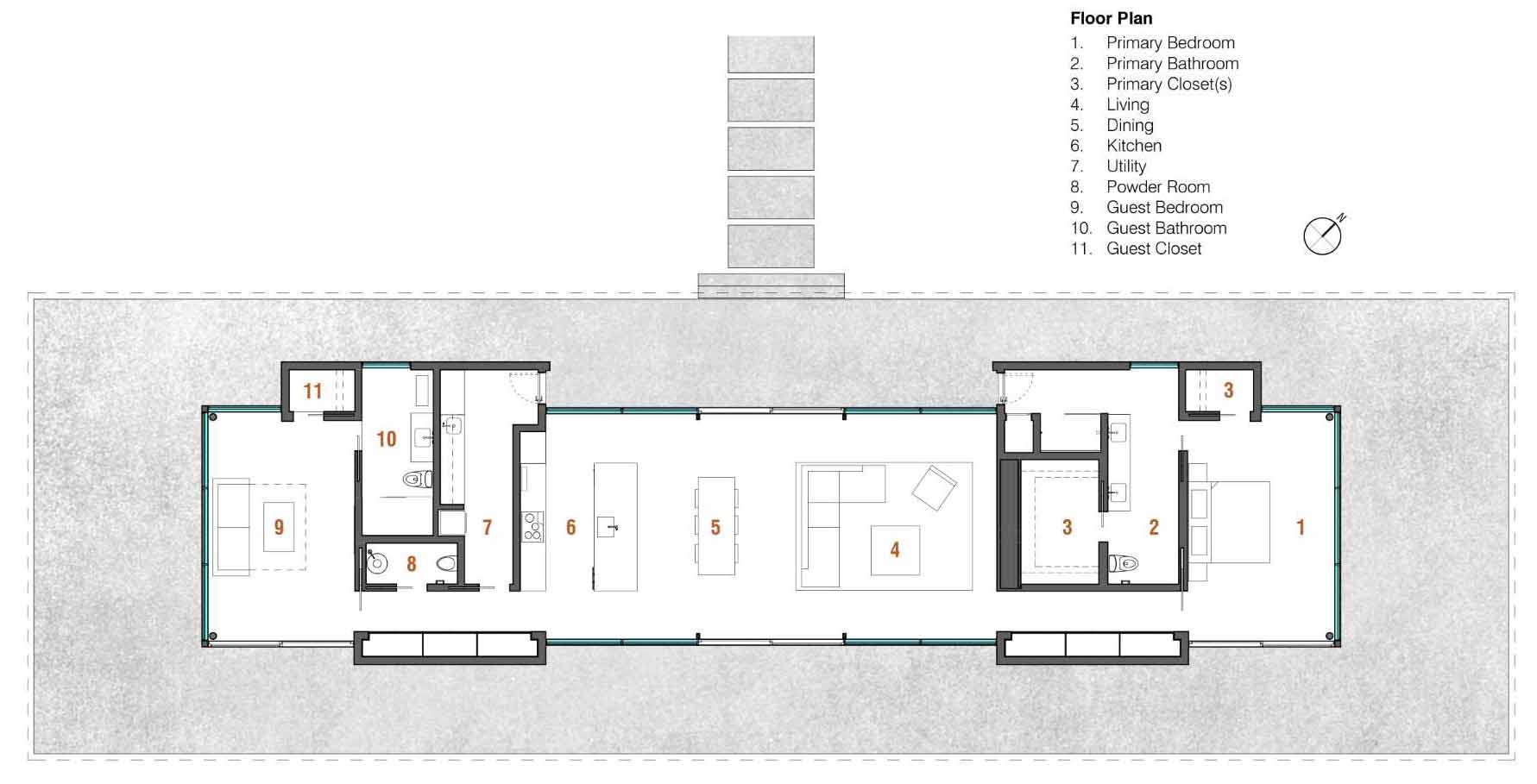 Here's a look at the site plan that shows the location of the home in the landscape.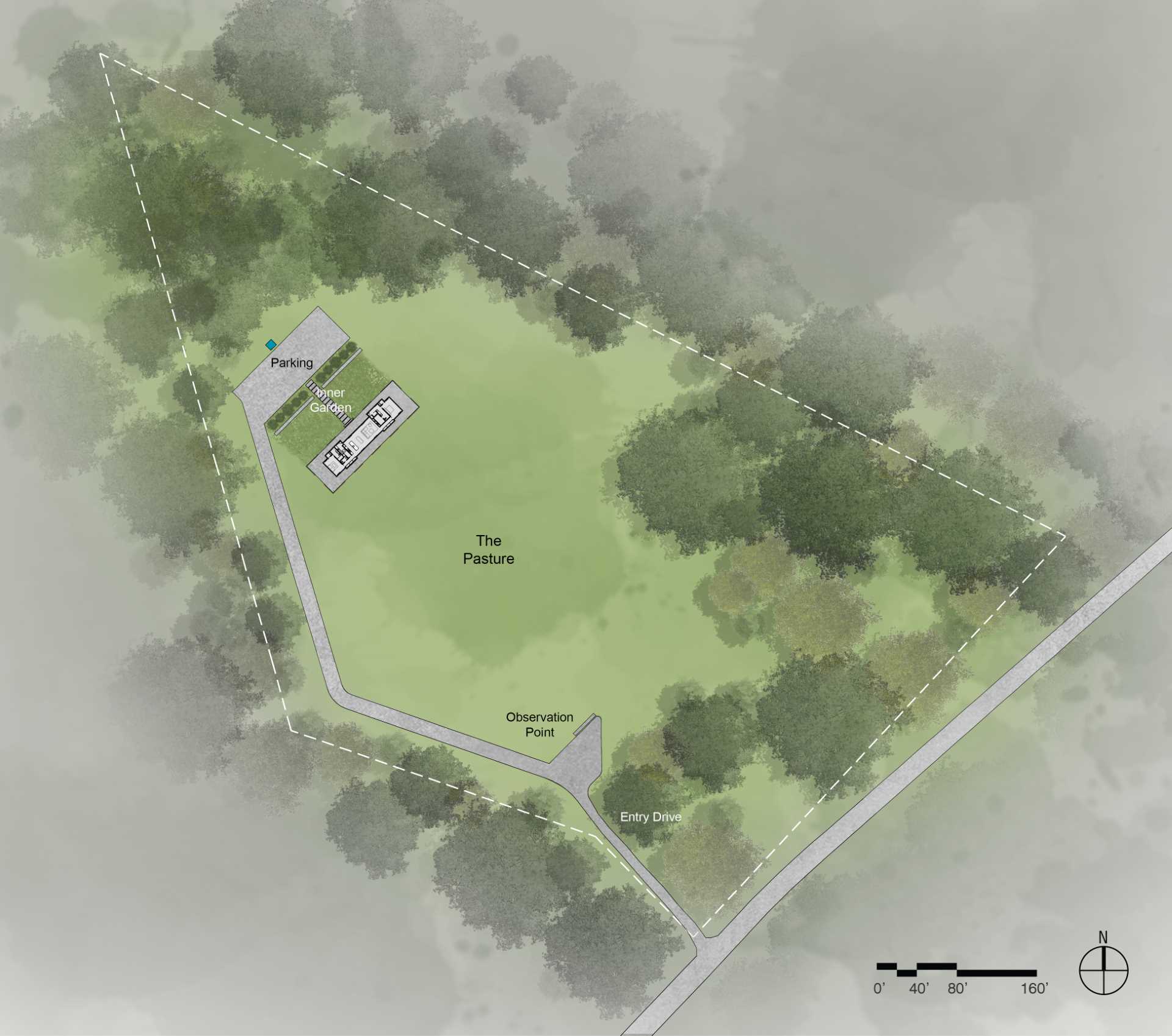 Photography by Dror Baldinger
Source: Contemporist