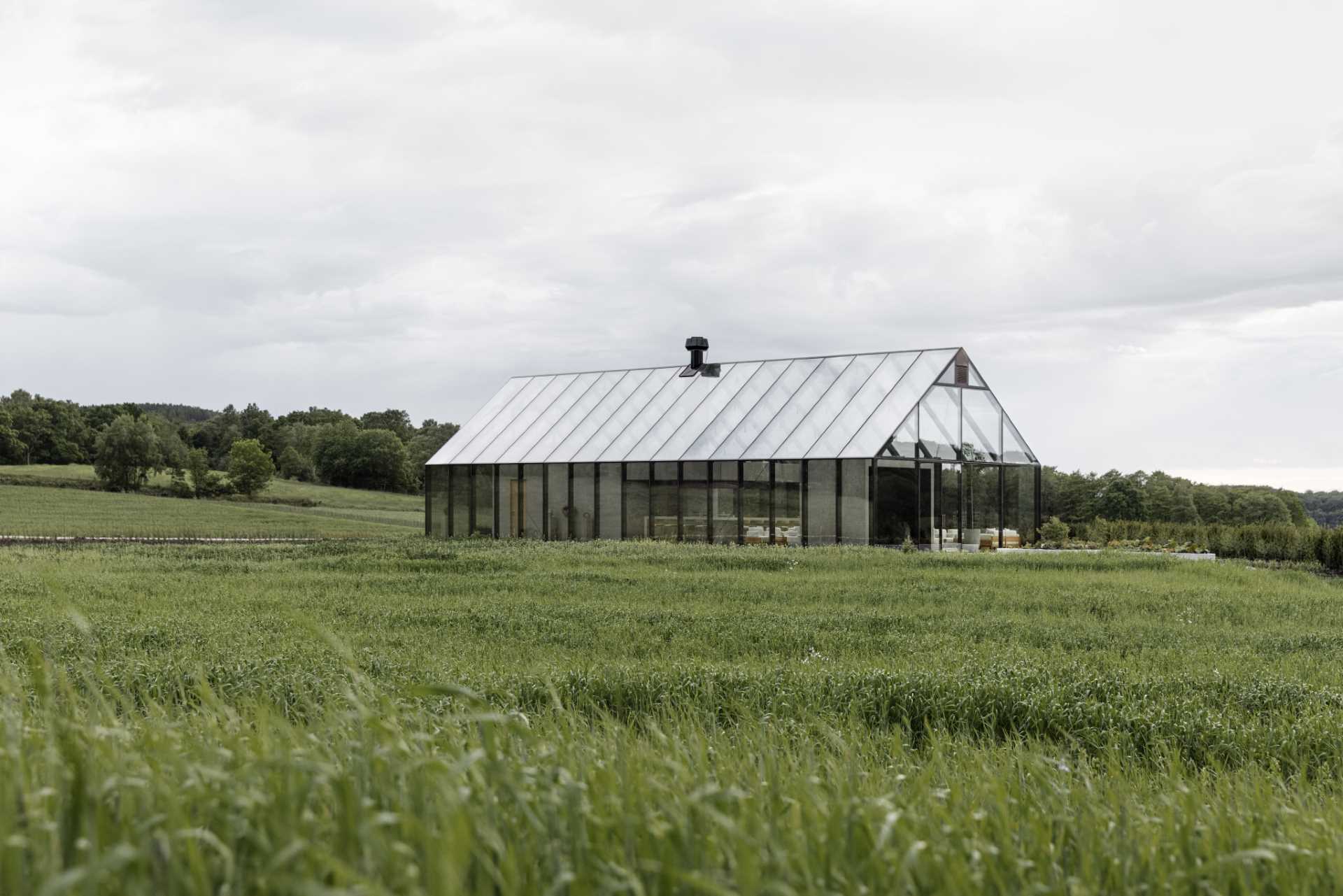 Norm Architects has designed ÄNG, a culinary experience that's located within a glass house in the middle of a field in Halland, Sweden.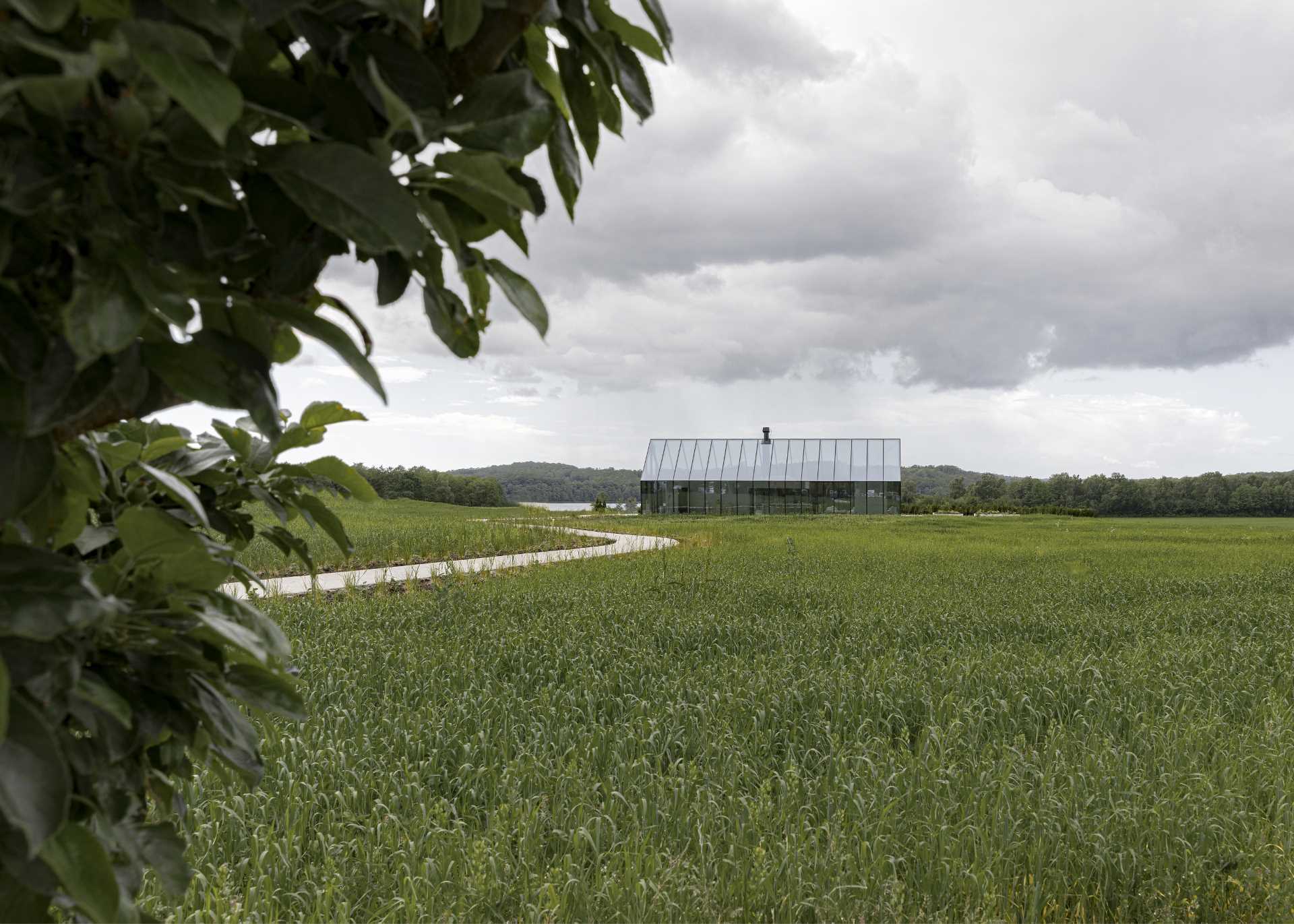 The glass house, which has bold black frames, acts as an entrance to the partly underground Michelin-starred restaurant.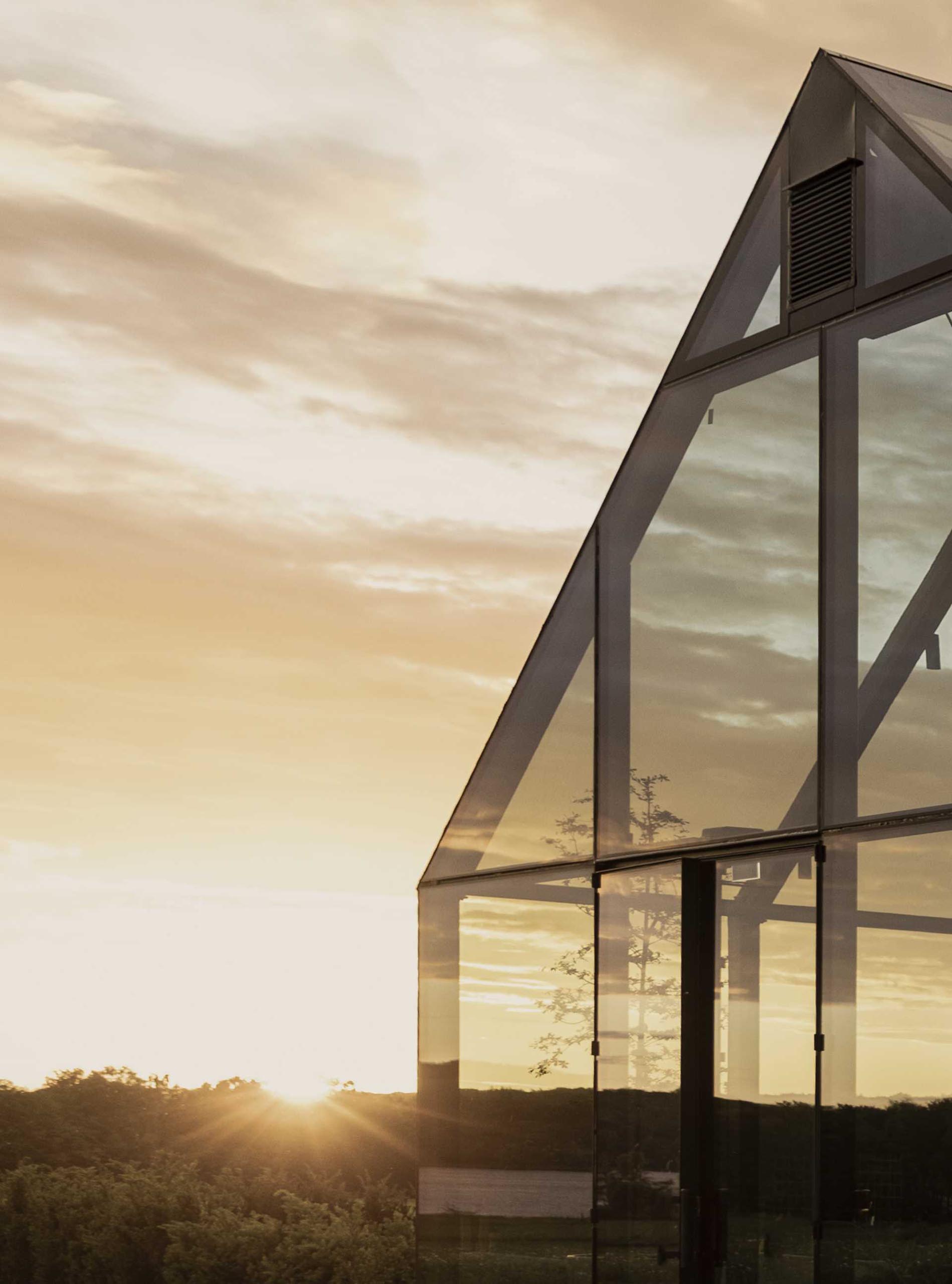 The interior of the restaurant has been furnished by the Japanese brand Karimoku, and is designed to create a stimulating interplay between architecture, food, wine, interiors, and art.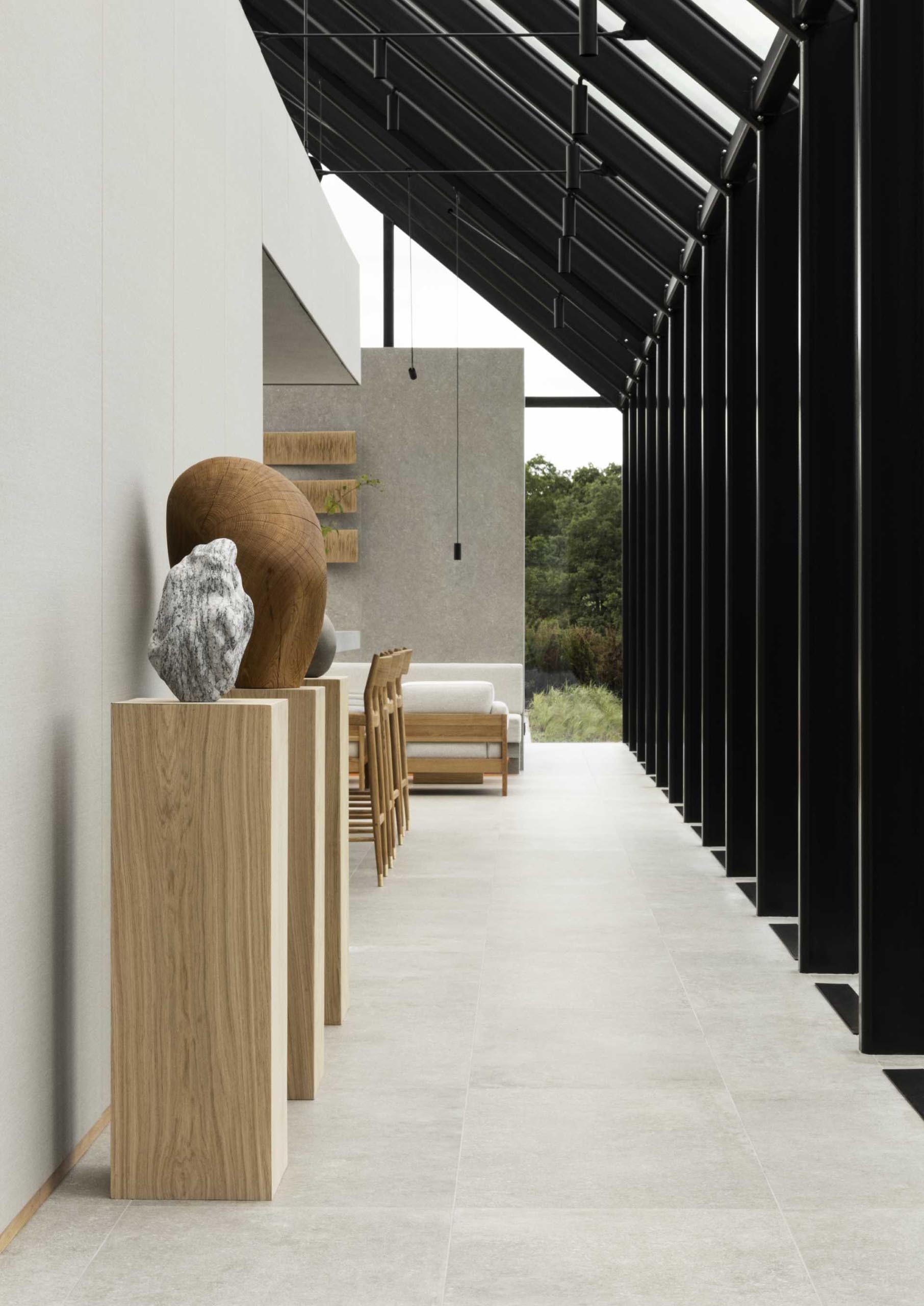 A heavy glass door welcomes guests, while solid wood furnishings with visible woodworking details and soft upholstery are showcased throughout.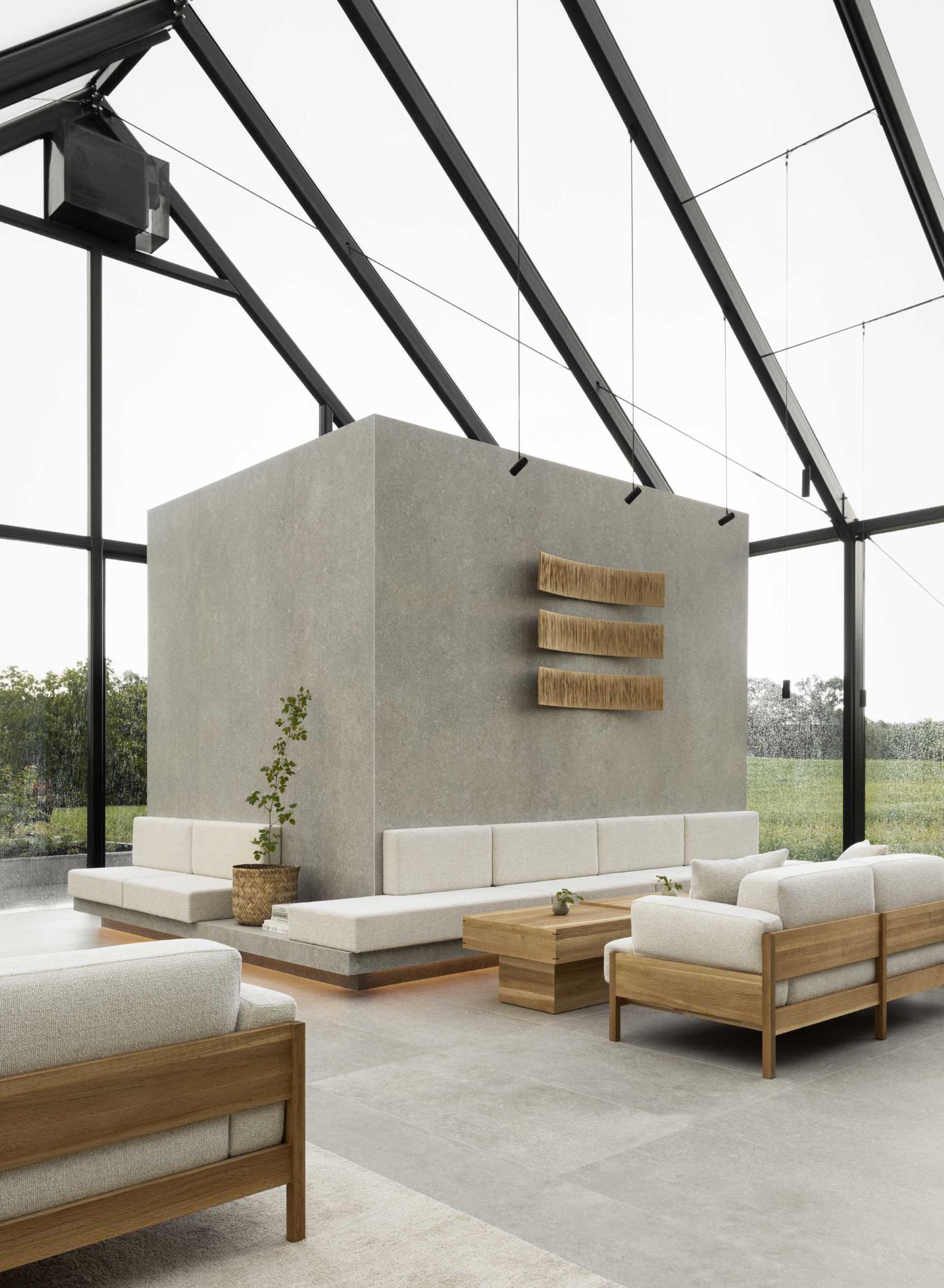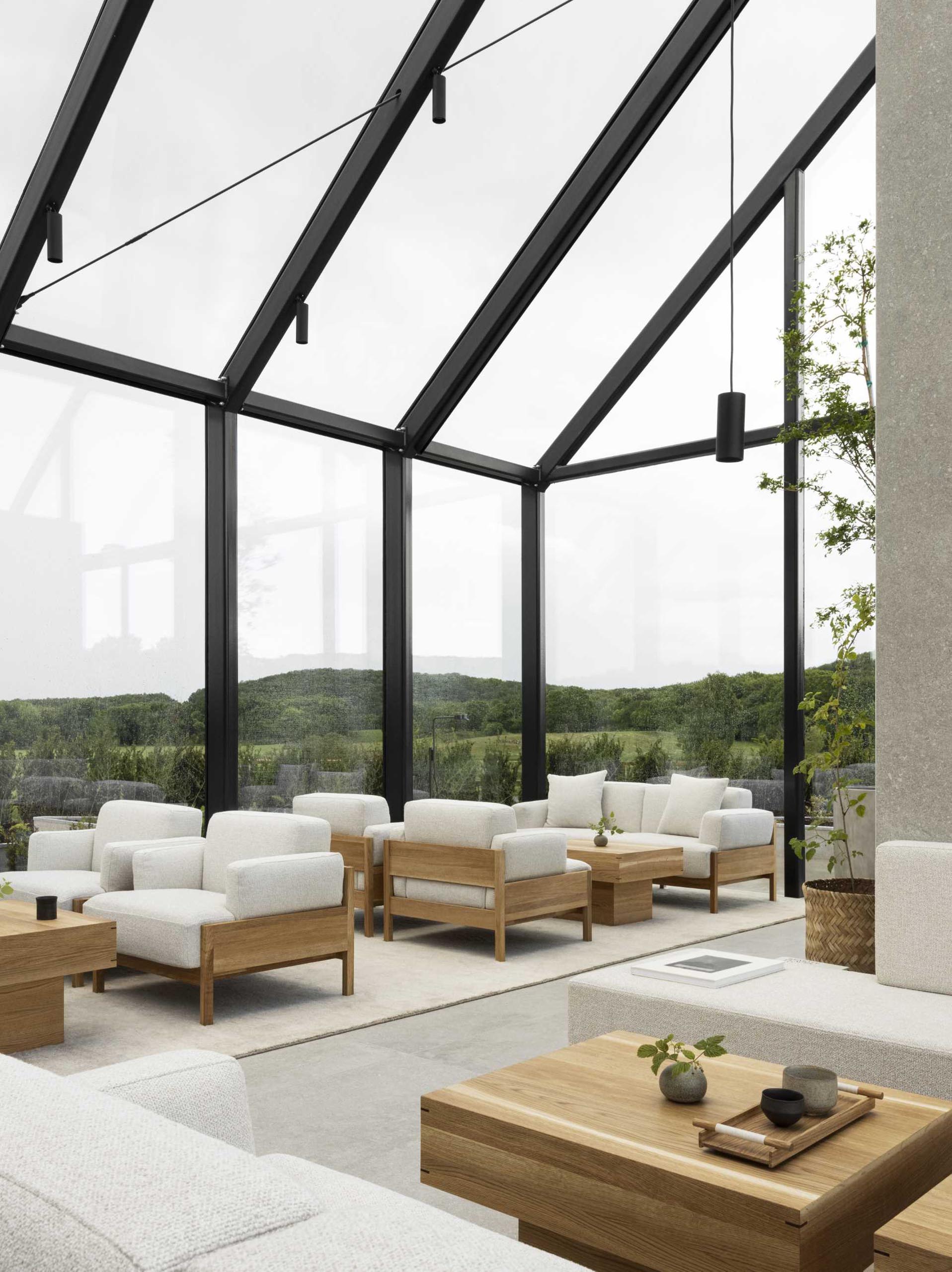 Bespoke artwork, as well as stone and wood sculptures, are scattered throughout the restaurant, adding to the natural elements.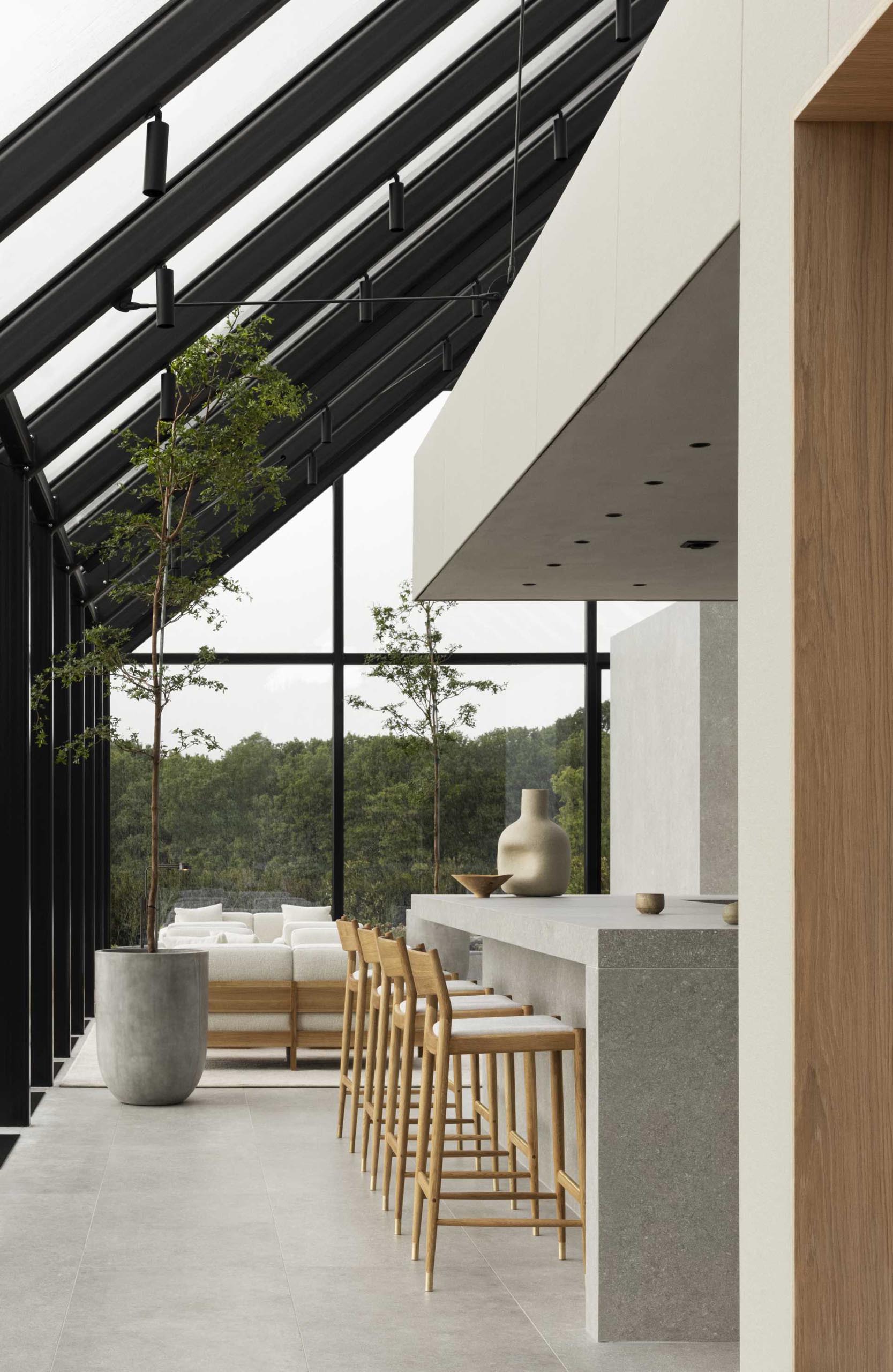 The large expanses of glass allow the guests to experience the change in landscape, from daylight to dusk, to evening.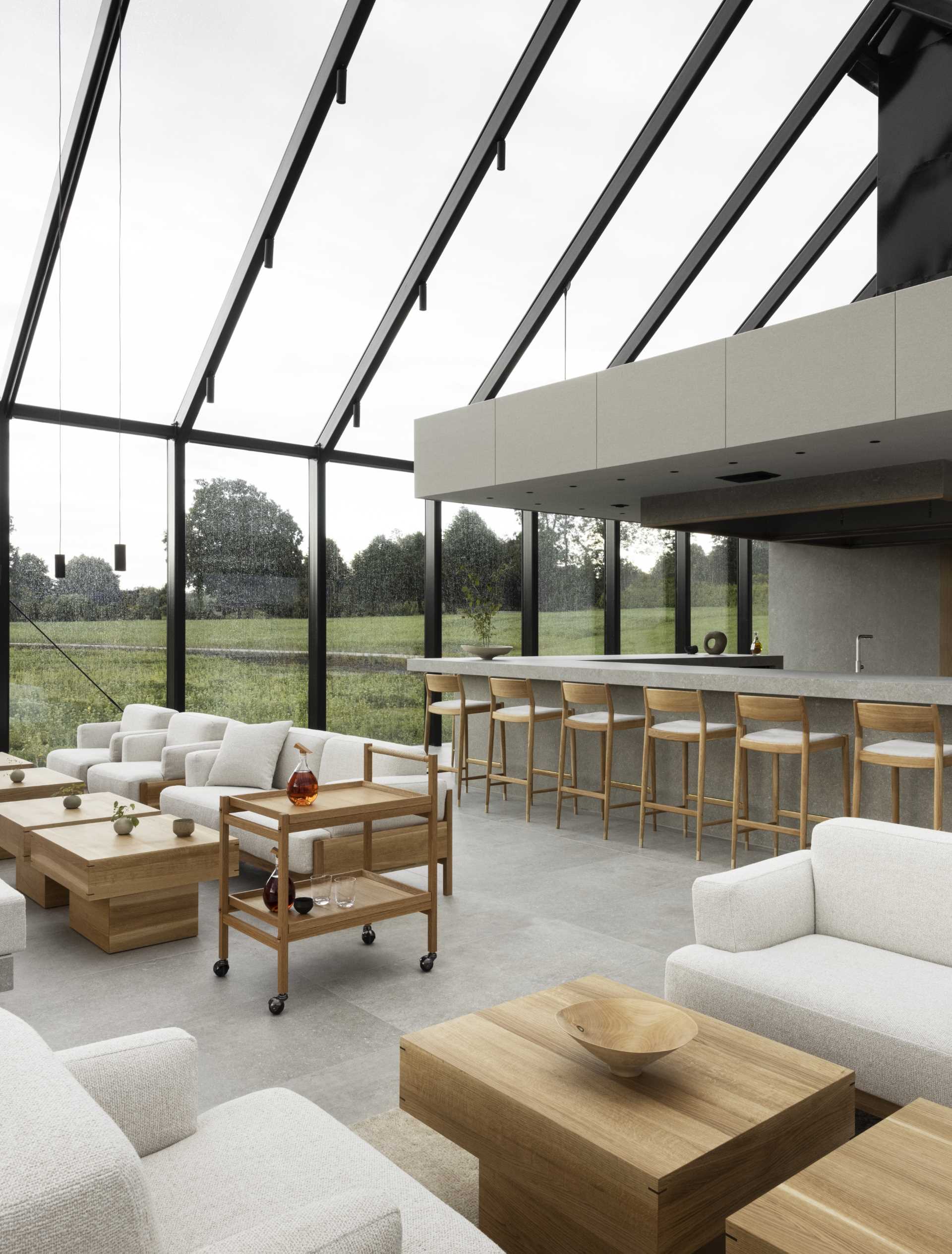 A hidden elevator takes guests to the lower level inspired by the Japanese Karesansui gardens of raked sand and stone.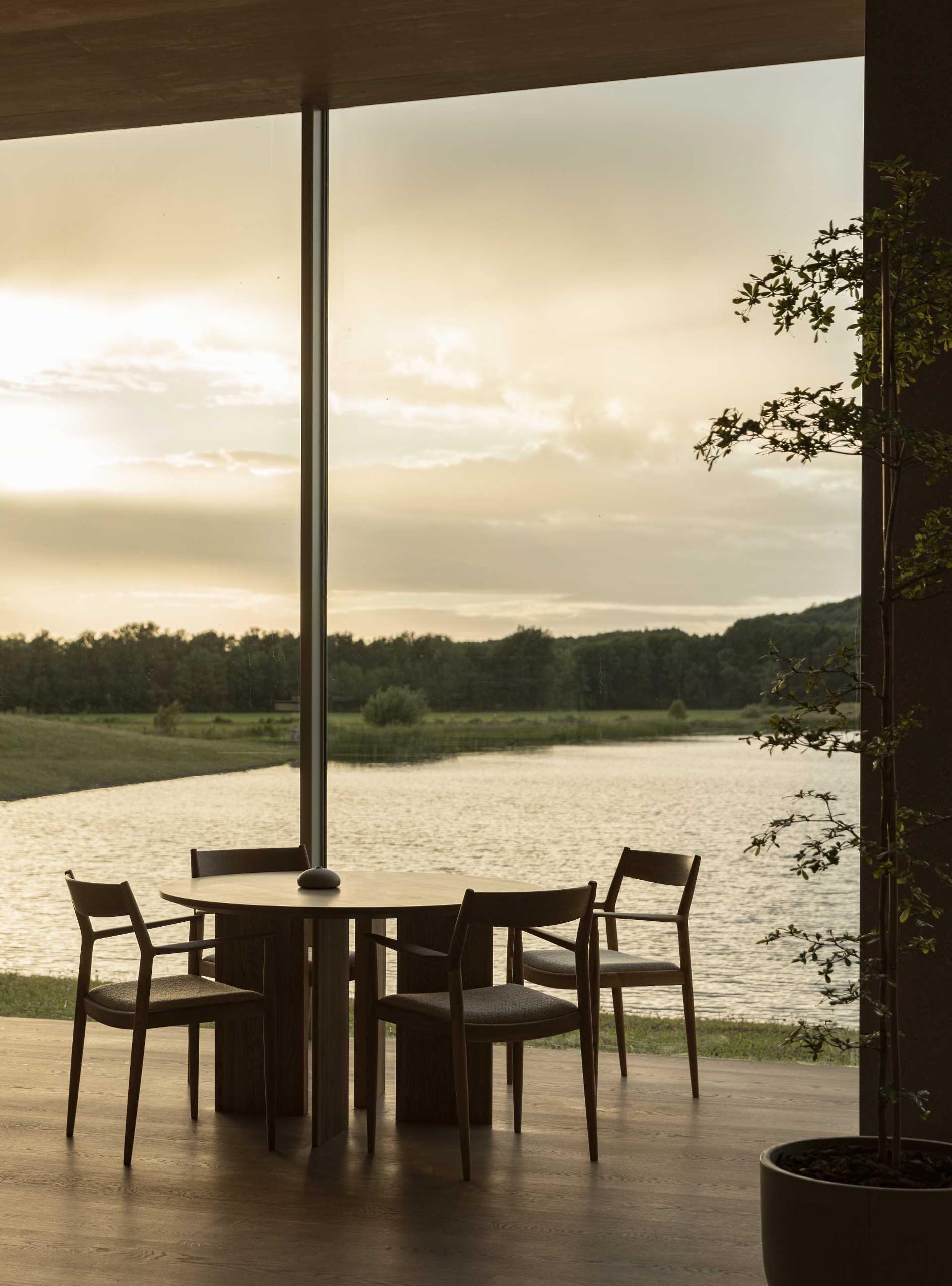 "In addition to references to Swedish nature and the use of renowned Japanese furniture design, we implemented acoustic walls made of canvas from Kvadrat, chosen in a shade reminiscent of jute sacks in which you place crops and grain. It's not just a backdrop, but a real experience." – Frederik Werner, Norm Architects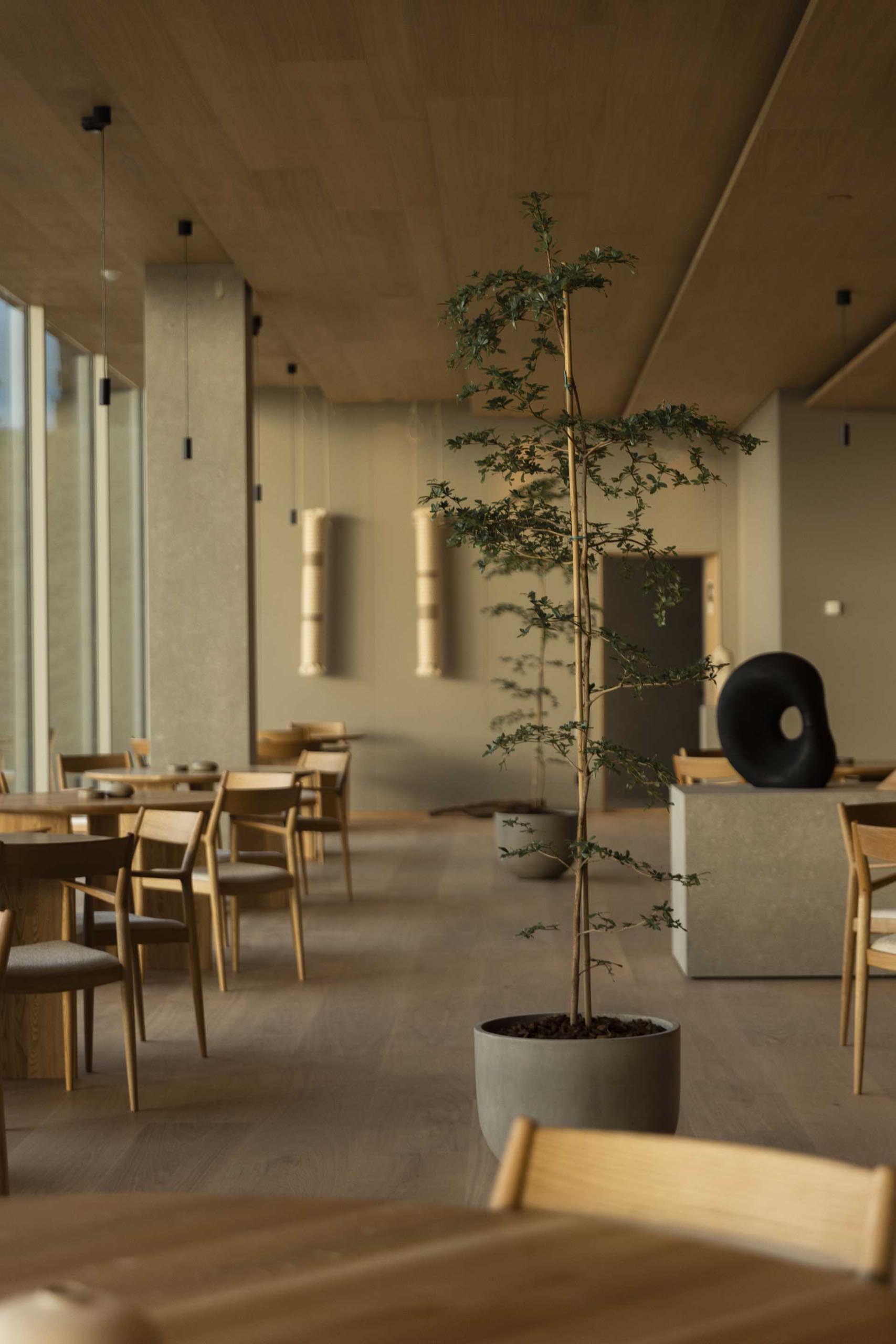 Filled with curated sculptures and ceramics by Viki Weiland and Ulla Bang, the shelves in the open kitchen add a personal and warm atmosphere to the striking room.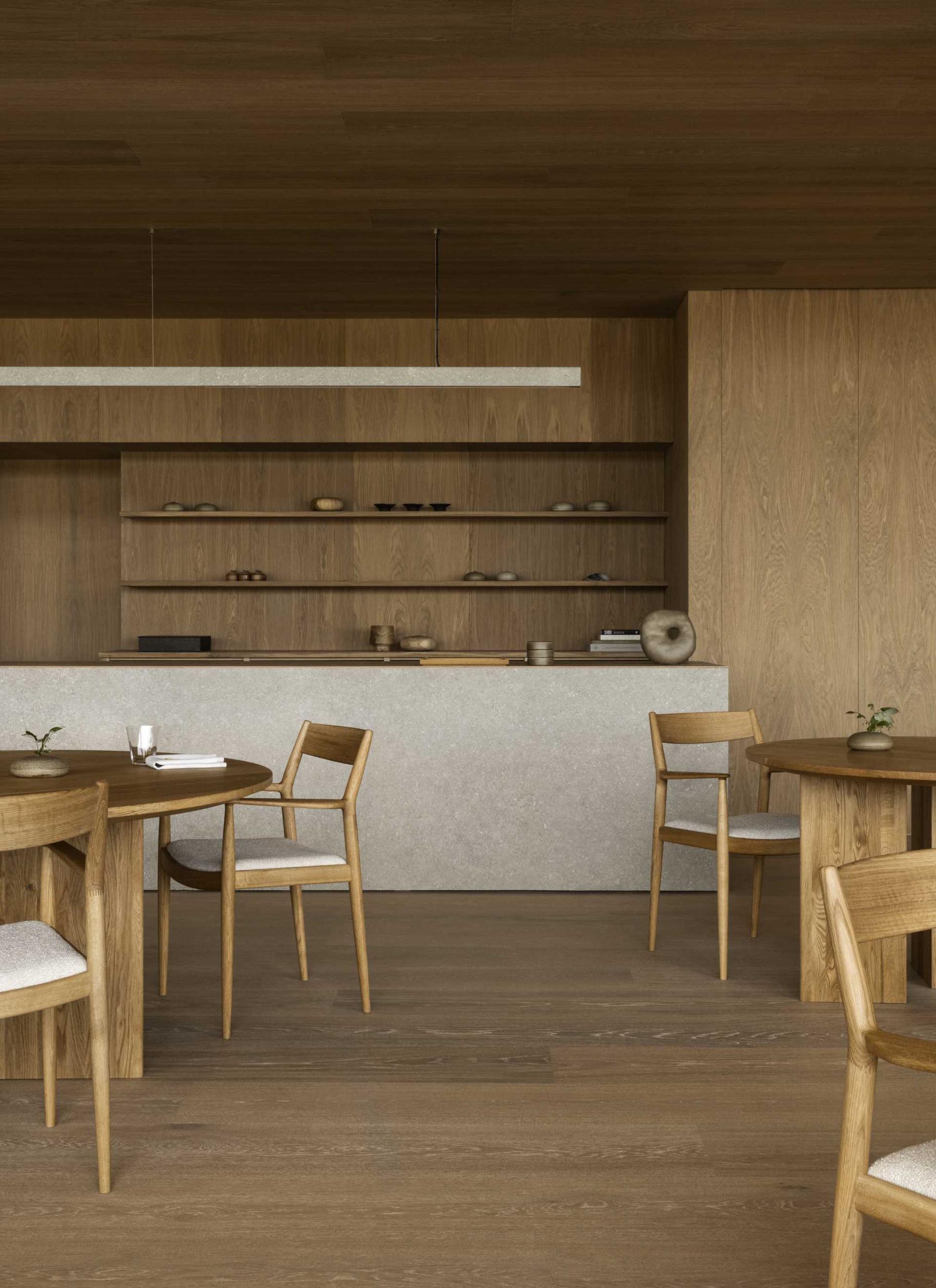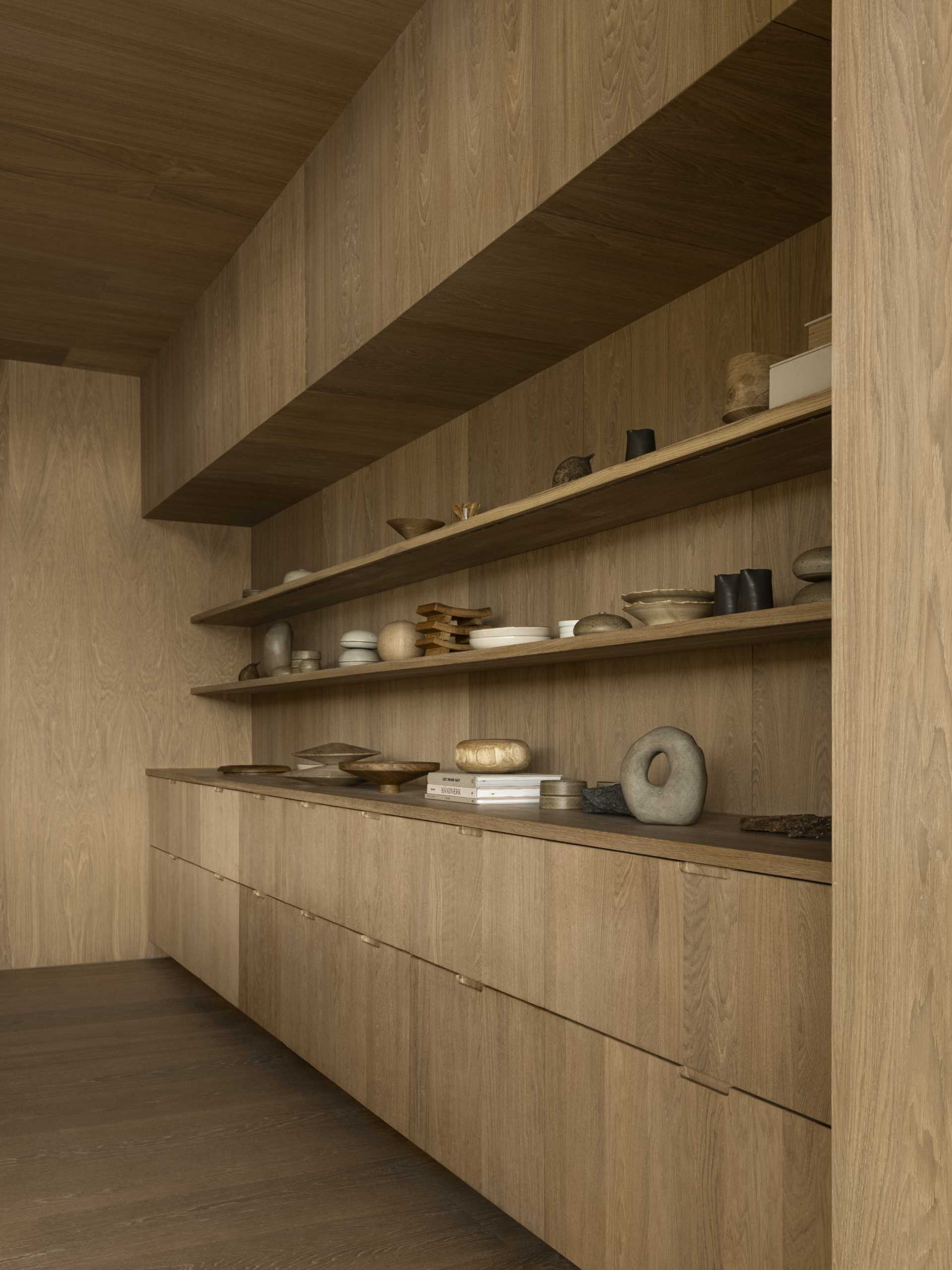 An oversized pivoting door provides access to a dark catacomb-like wine cellar with a subdued feeling.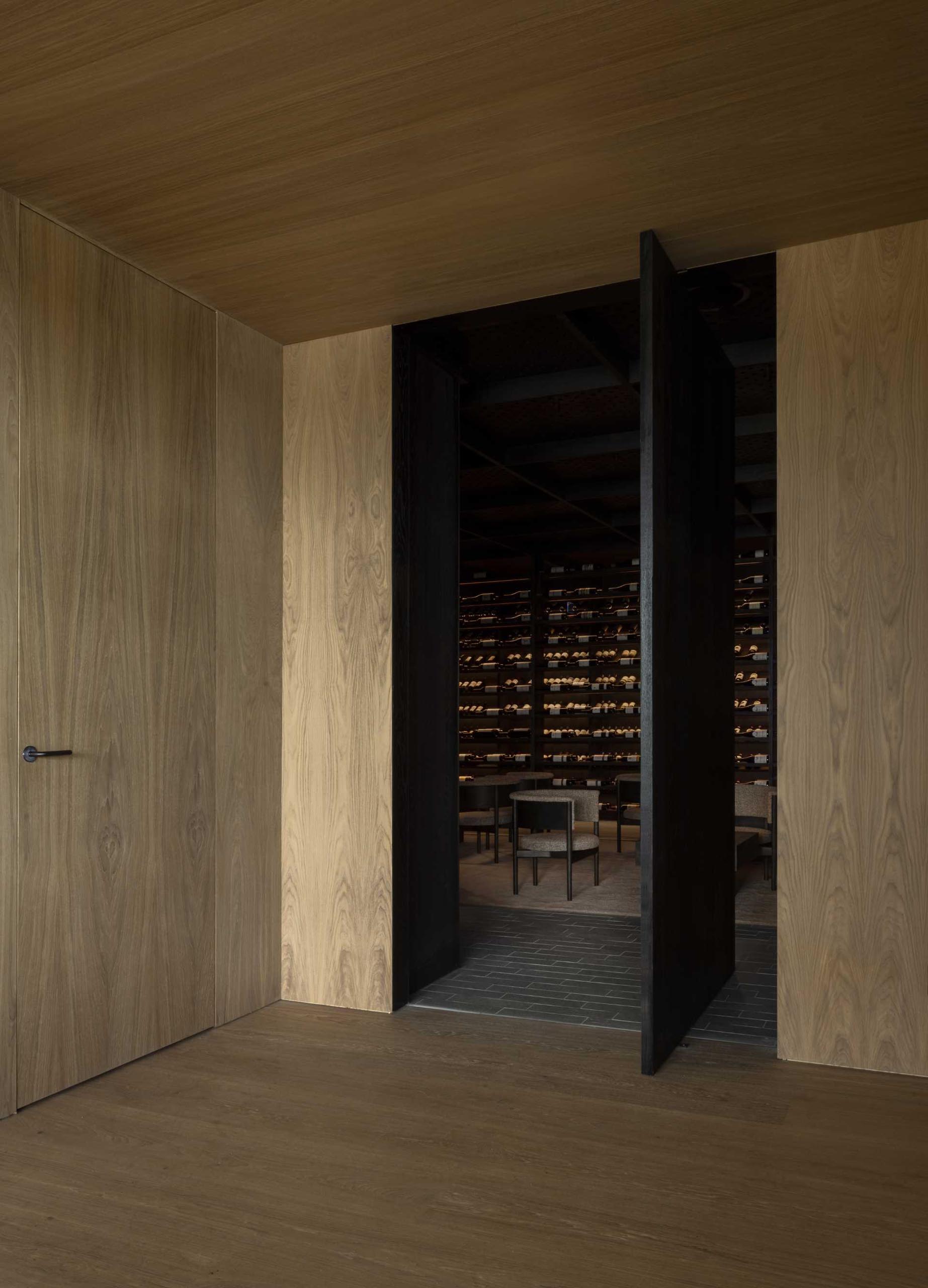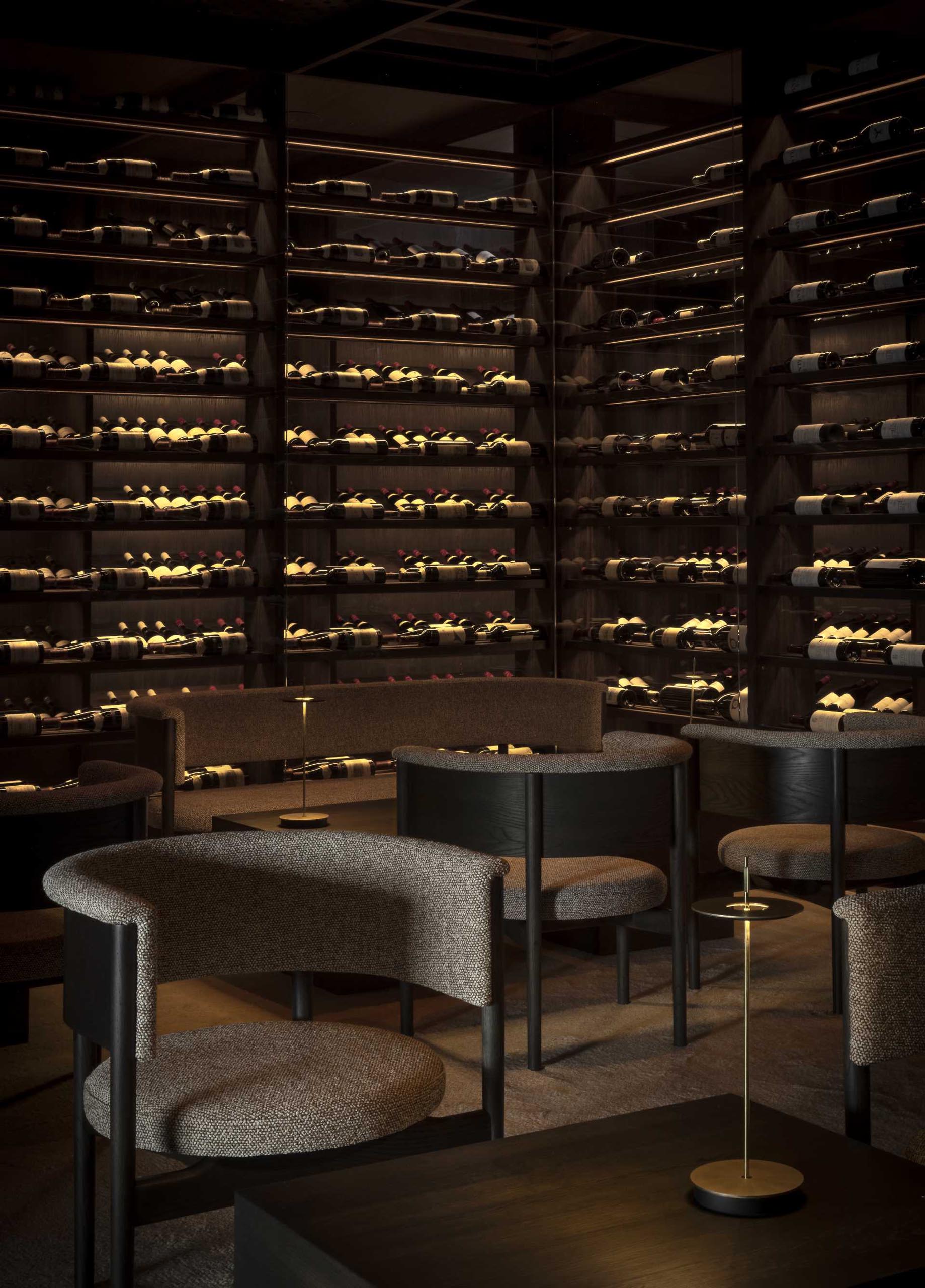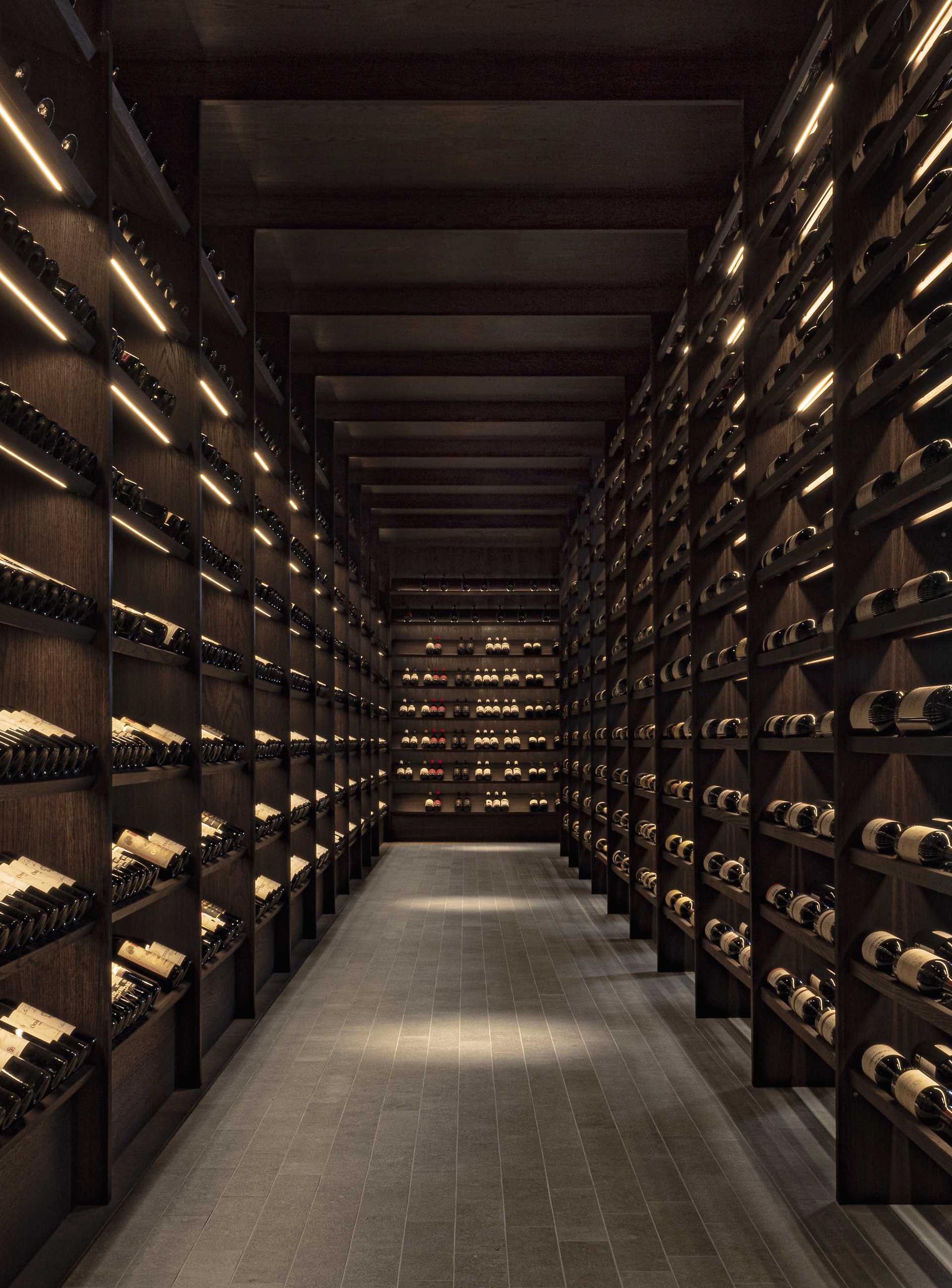 Photography: Jonas Bjerre-Poulsen | Design: Norm Architects | Architect & Partner: Jonas Bjerre-Poulsen, Peter Eland | Designer & Partner: Frederik Werner | Interior Designer: Hedda Klar
Source: Contemporist