May 21, 2022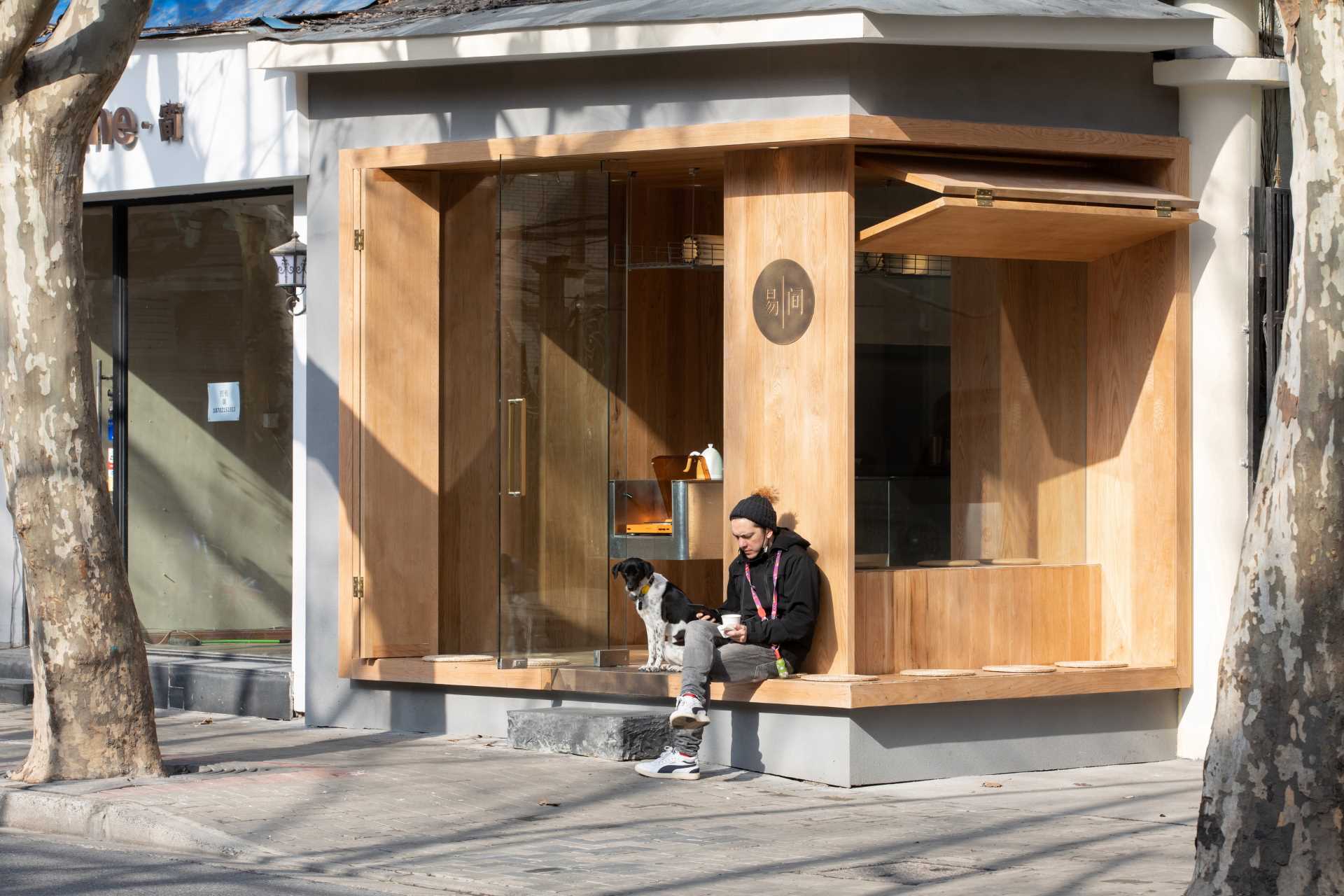 Golucci Interior Architects has completed a small café in Shanghai, China, that's been designed to interact with the street.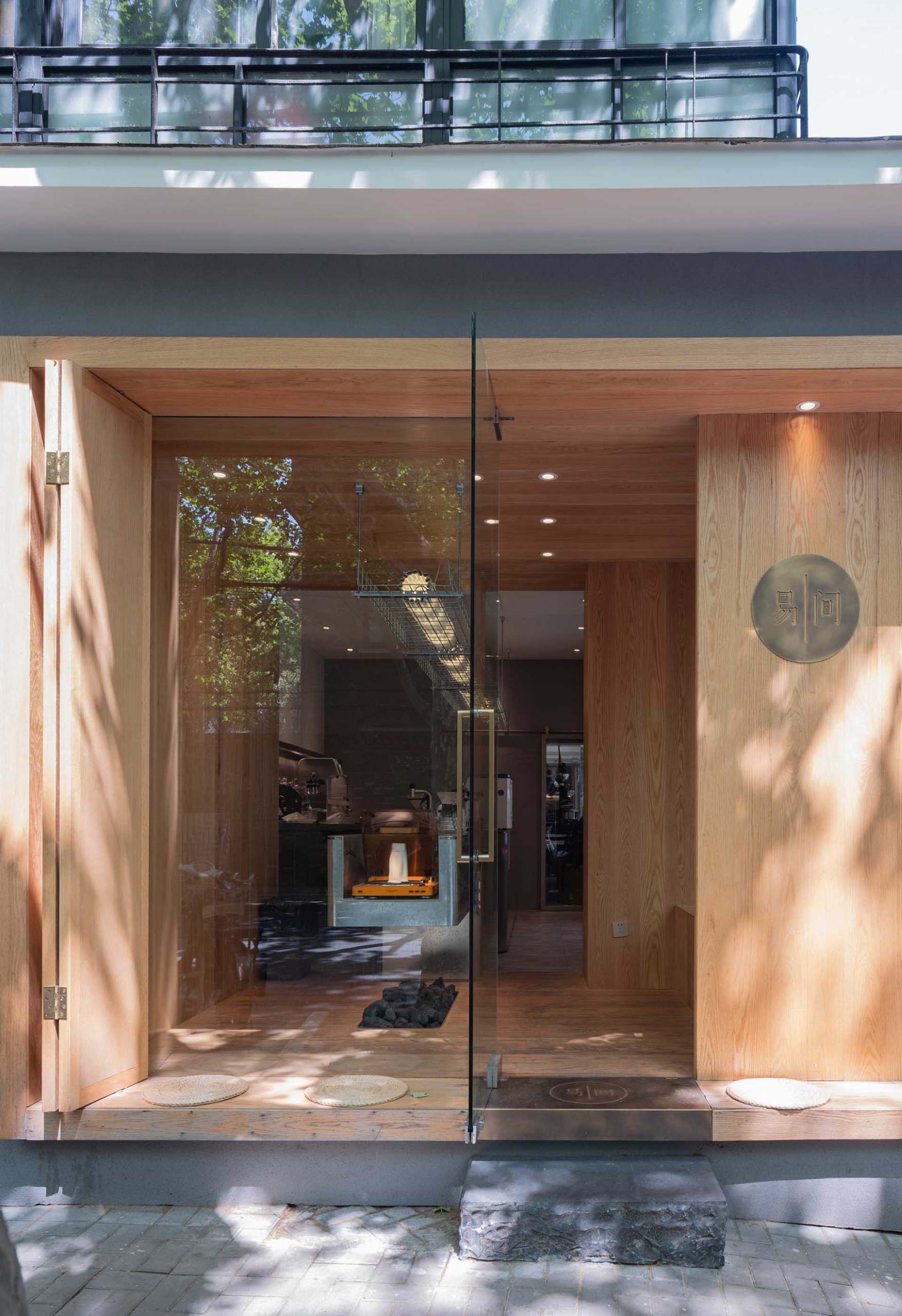 Working with a limited space of 322 square feet (30m2), the designers created a wood box as a facade that can be opened and closed.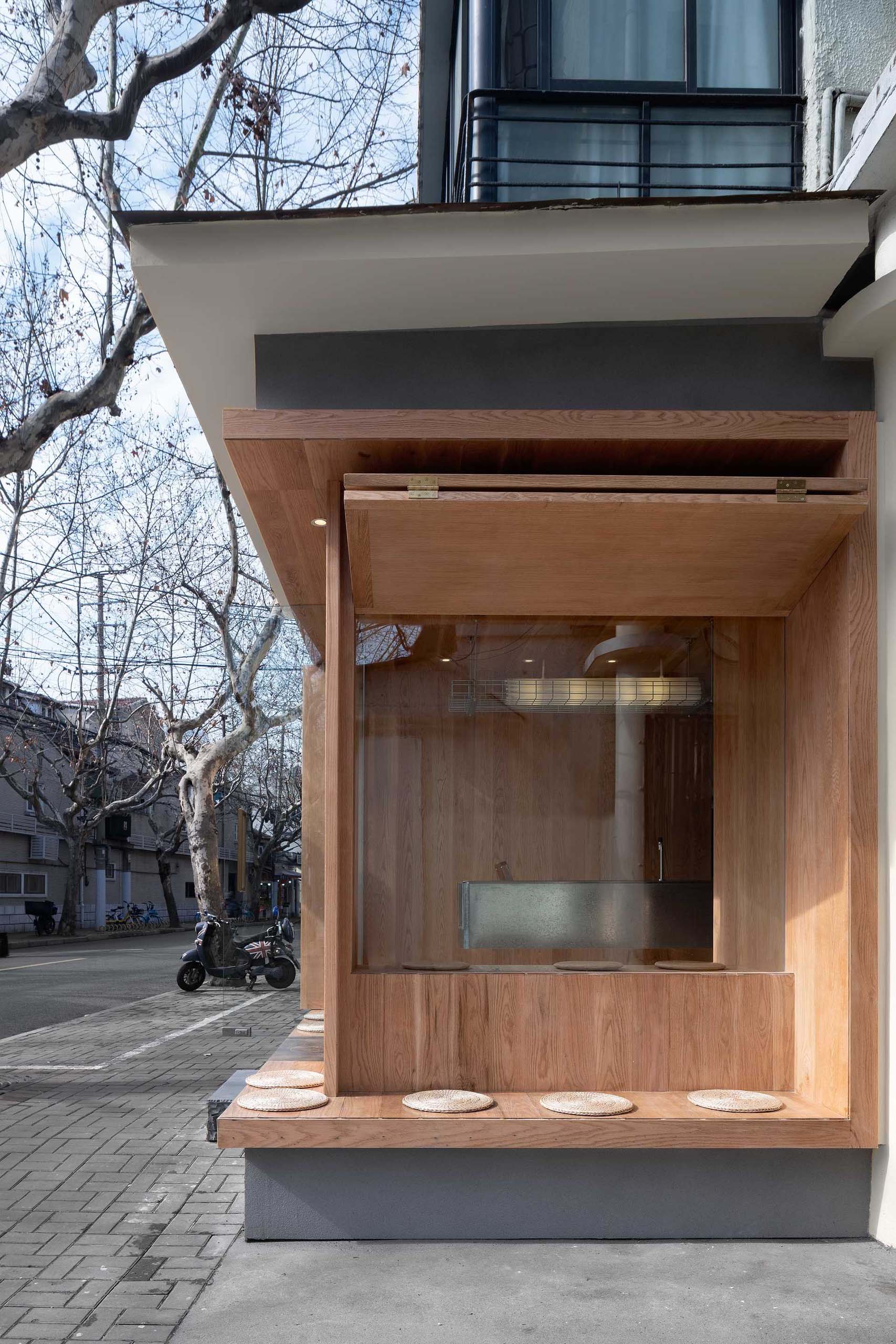 The cafe is often open to the street, and to aid in the interaction with people walking past, there's bench seating that wraps around the corner for people to sit and enjoy their coffee.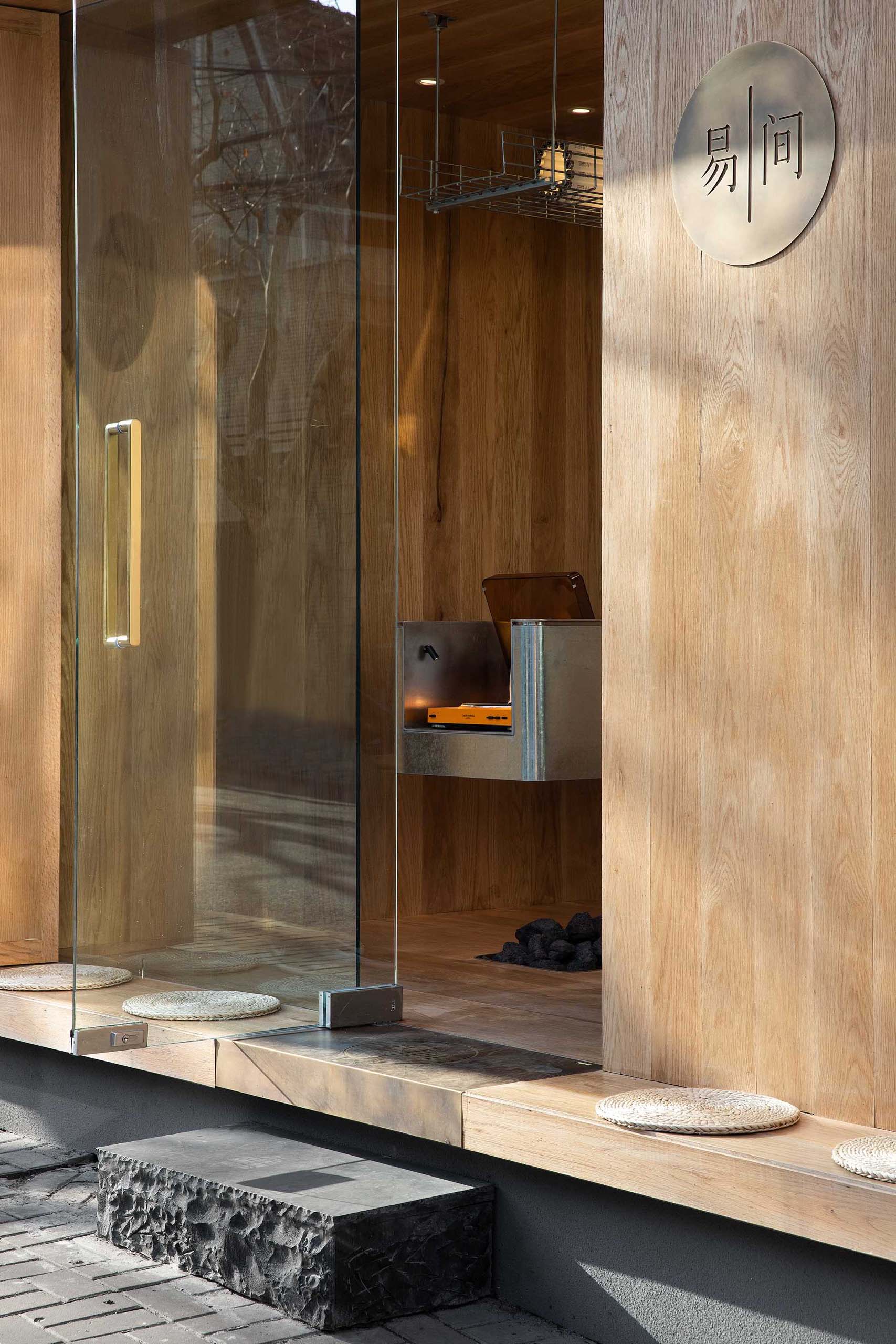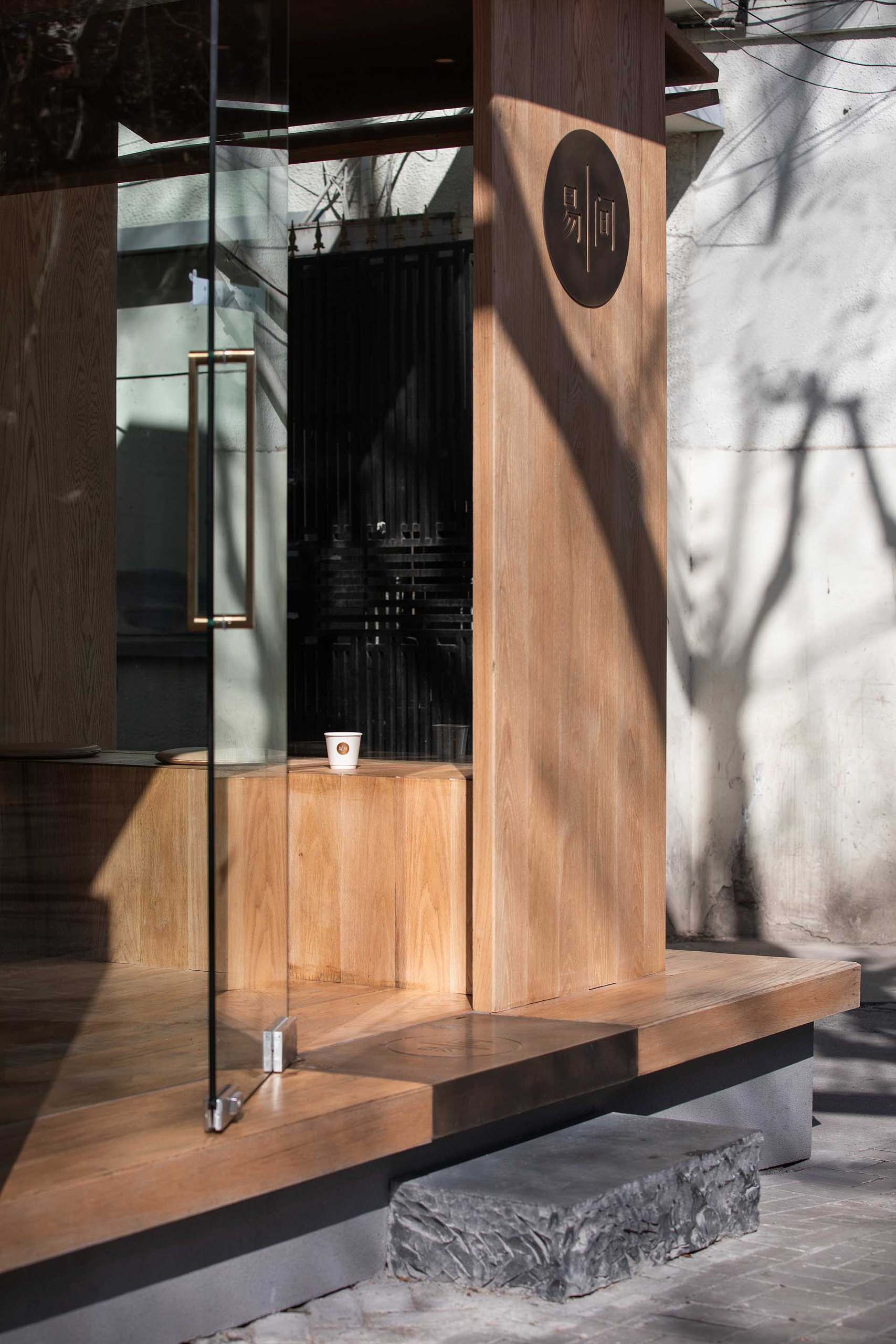 Inside, there's even more simple seating, while the large windows make the interior feel larger and brighter.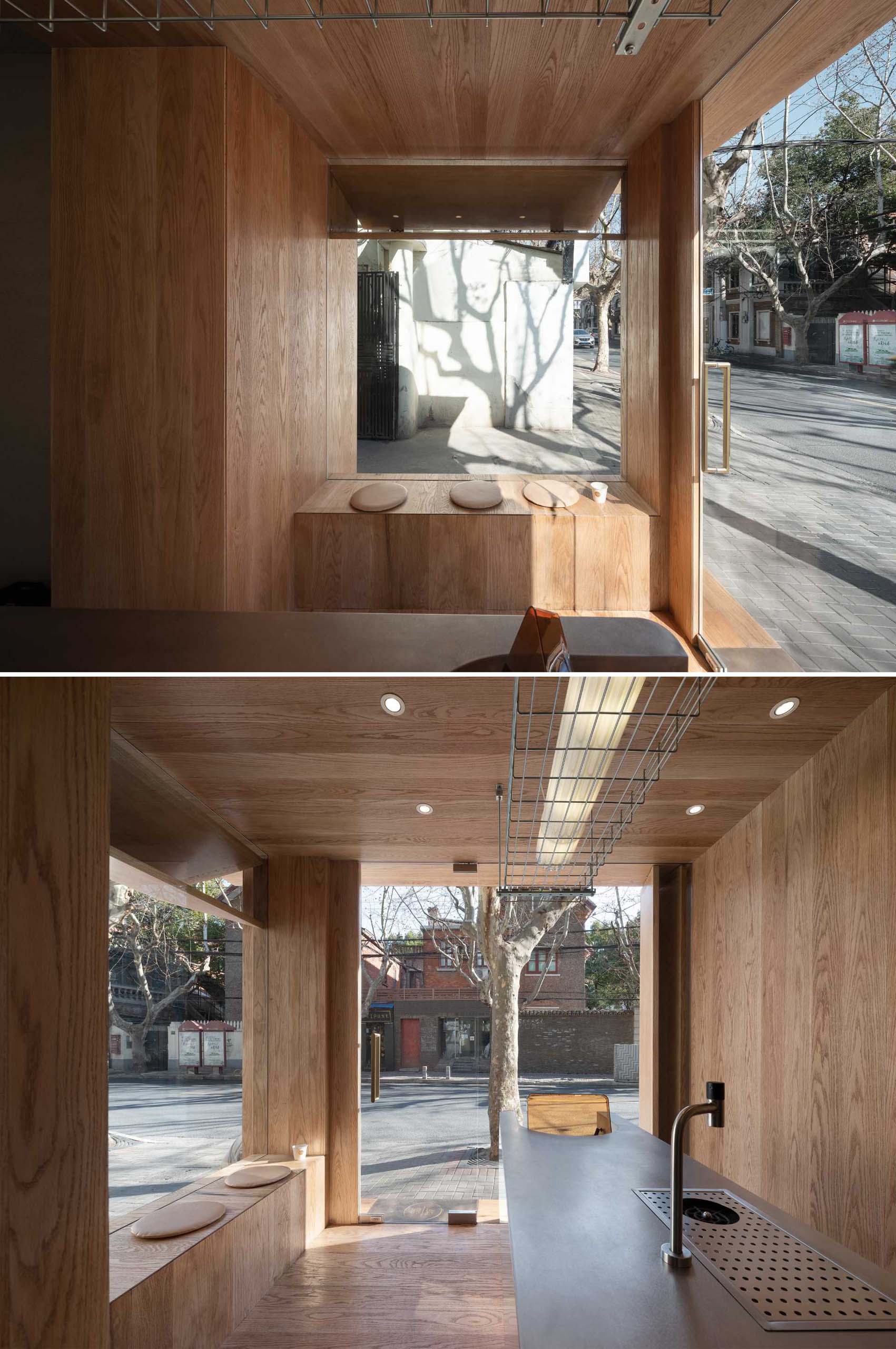 A record player is displayed in front of the French window, creating a casual atmosphere.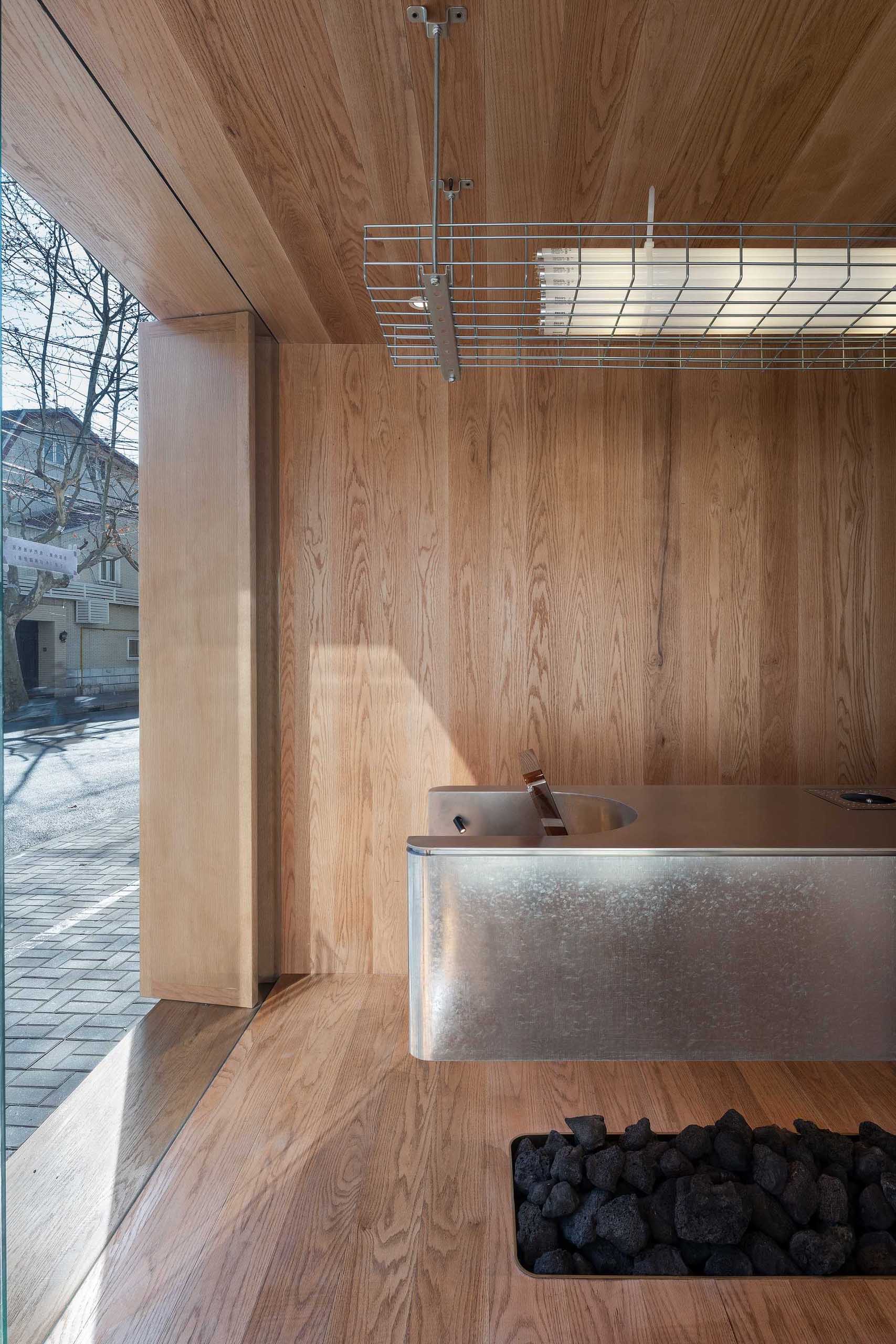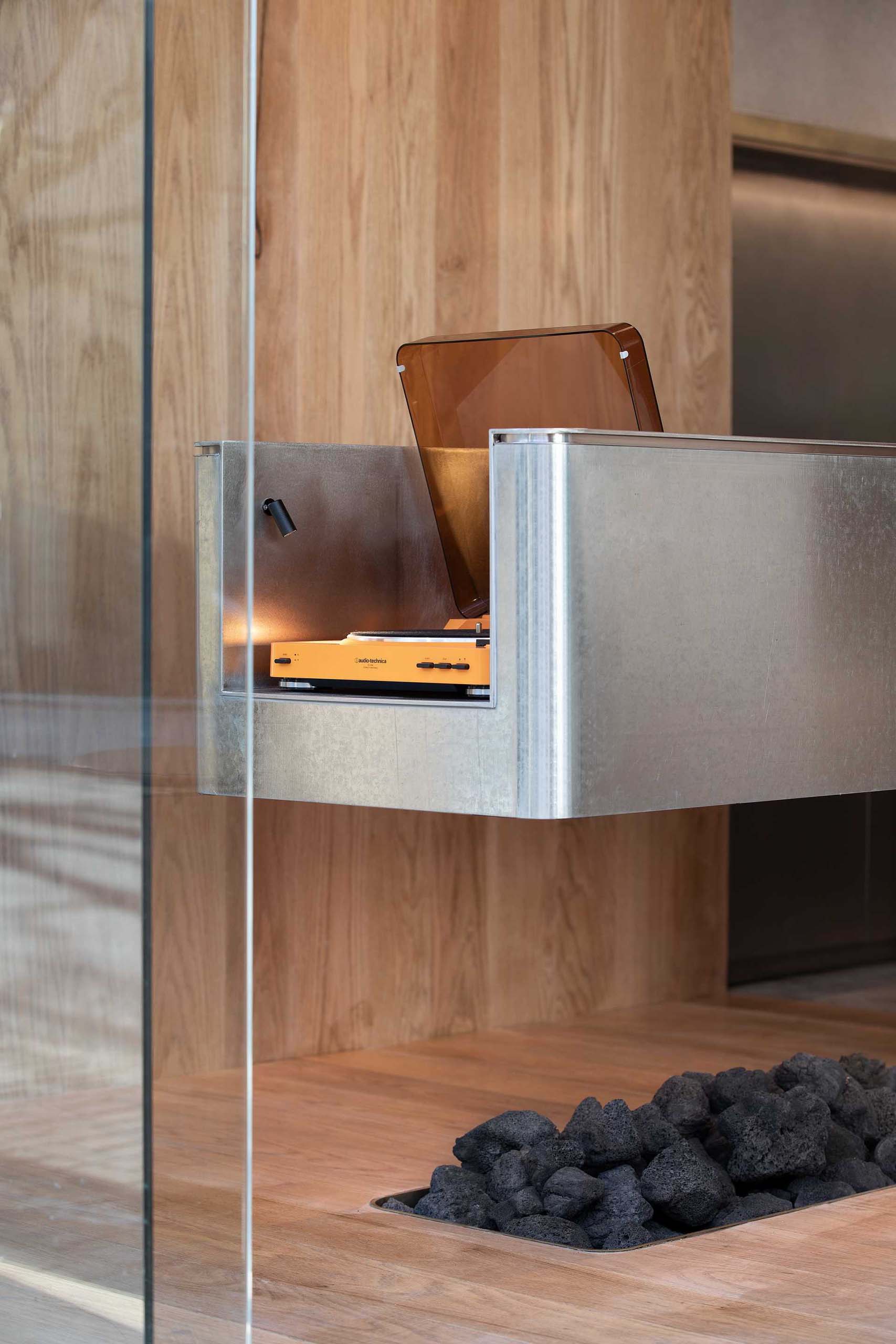 A long coffee bar made from galvanized steel sheeting sits in the middle of the wood box, which besides being functional, also connects the wood box with the original concrete body.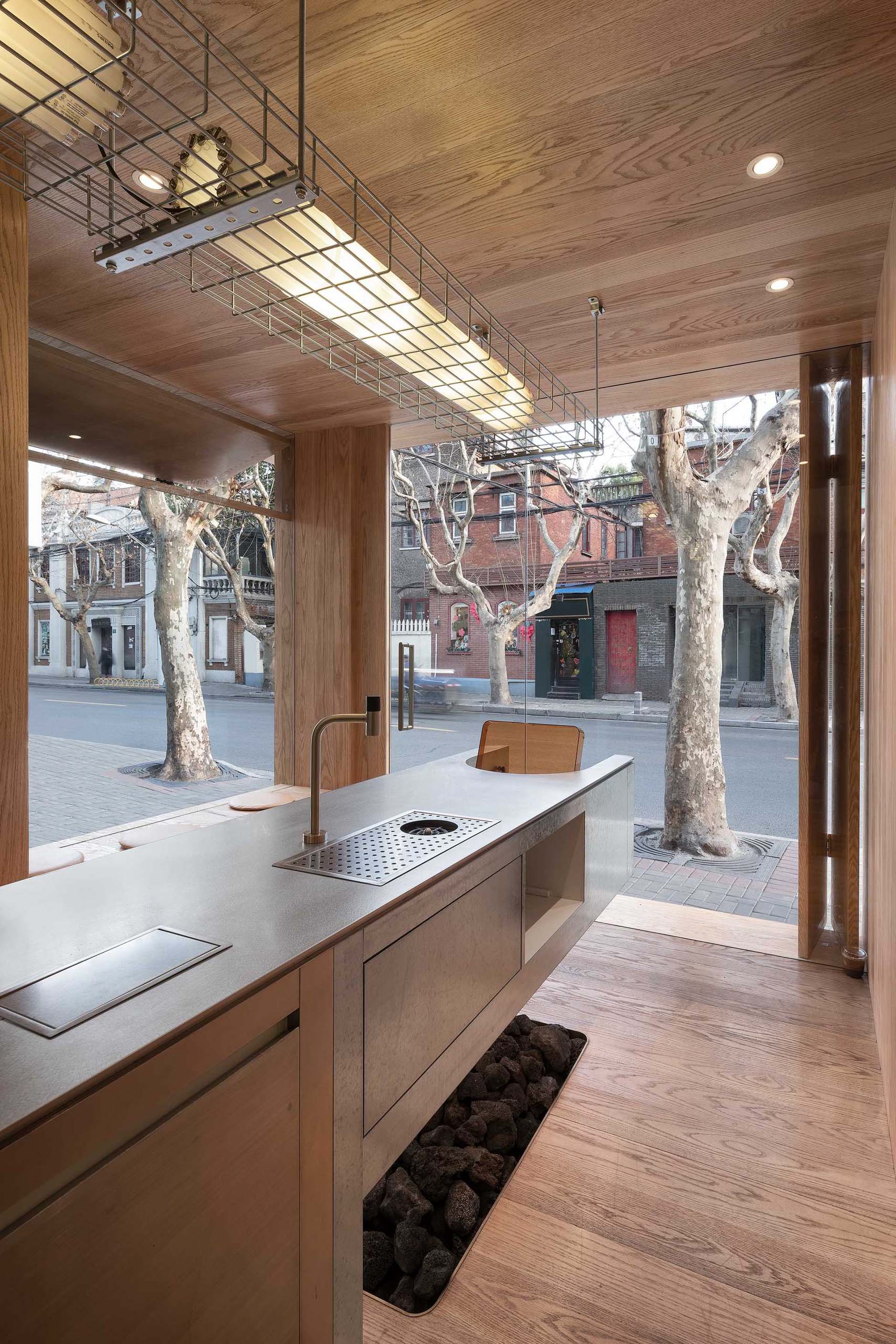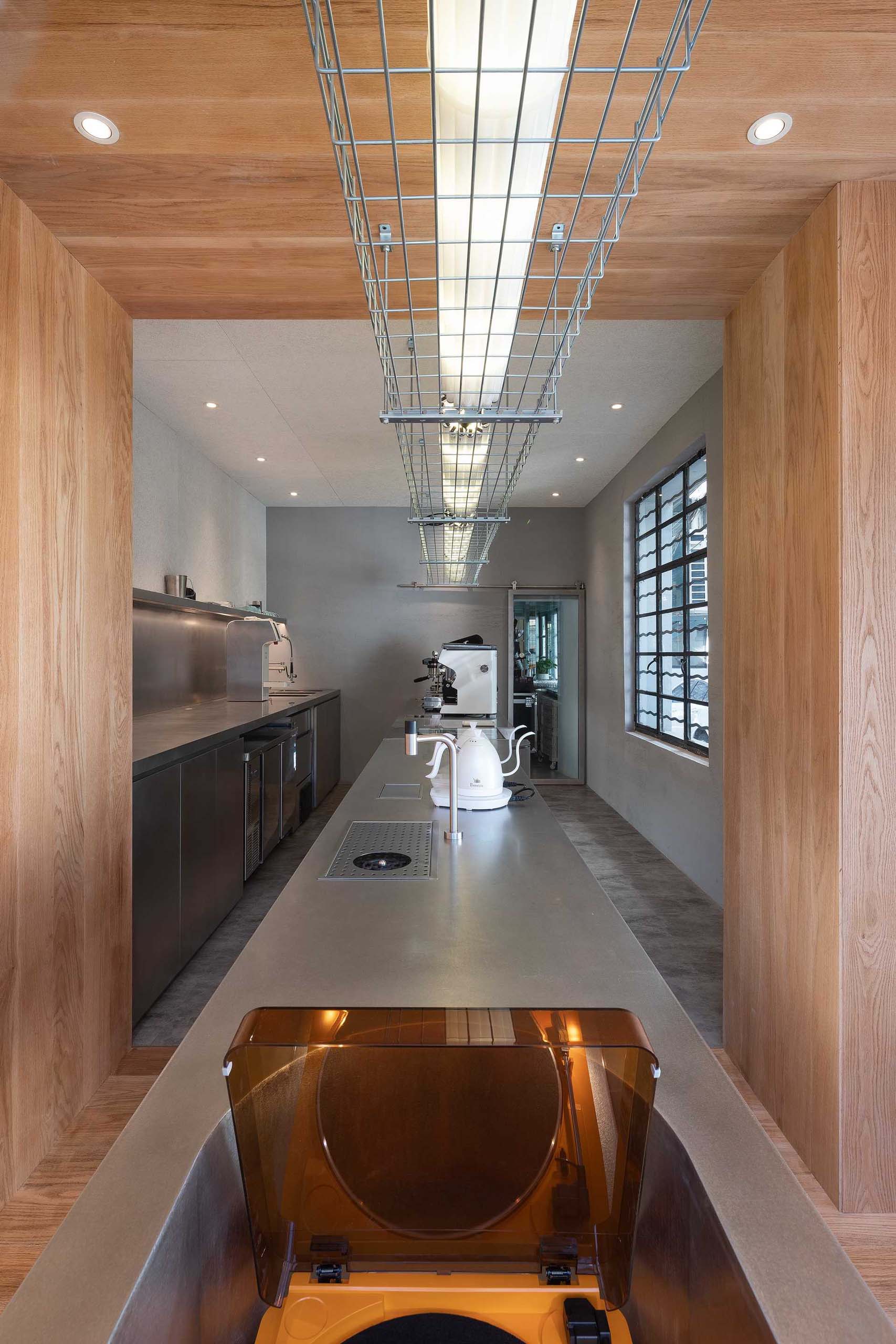 Connecting the two spaces is a hanging metal cage that supports the lighting that runs the length of the coffee shop.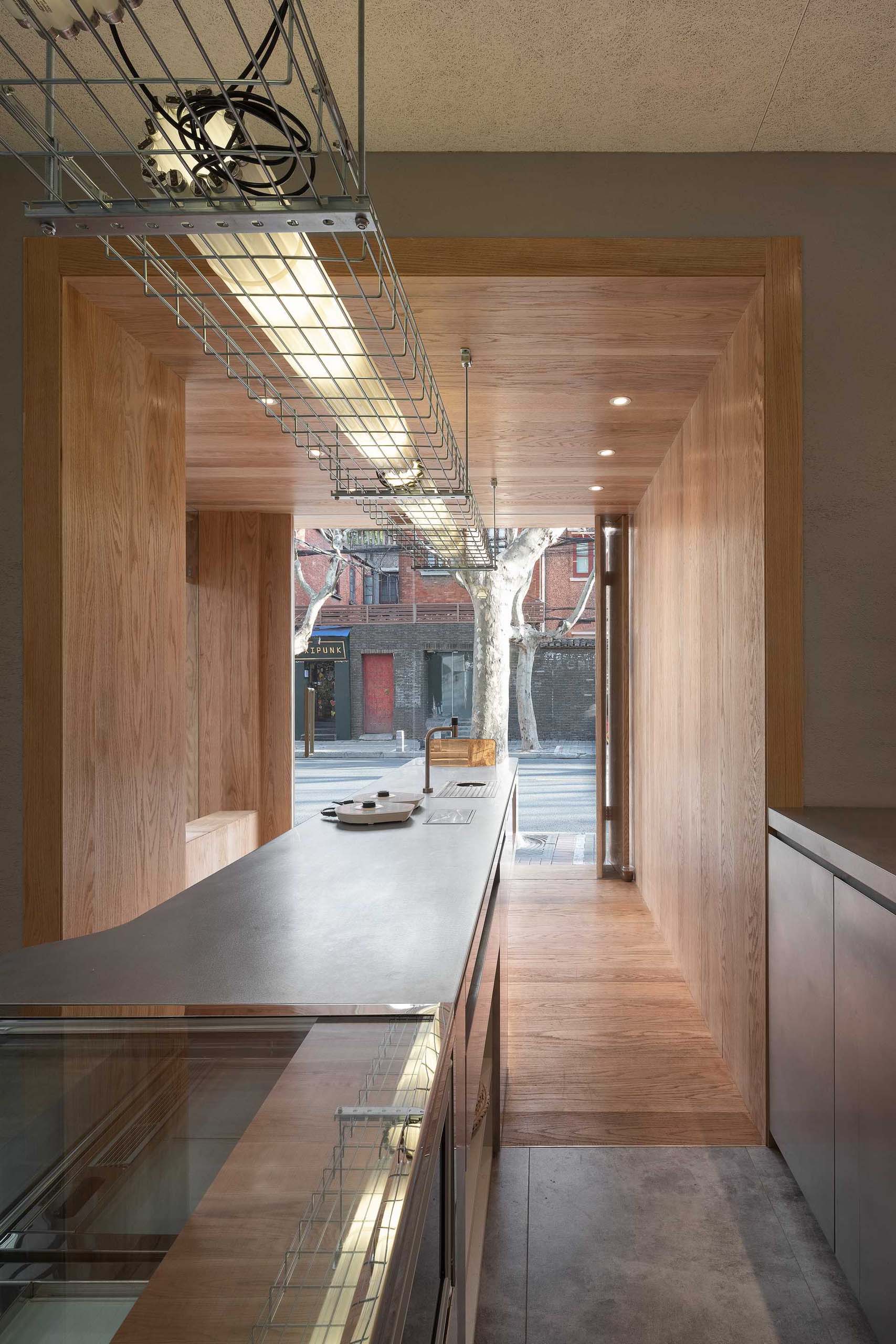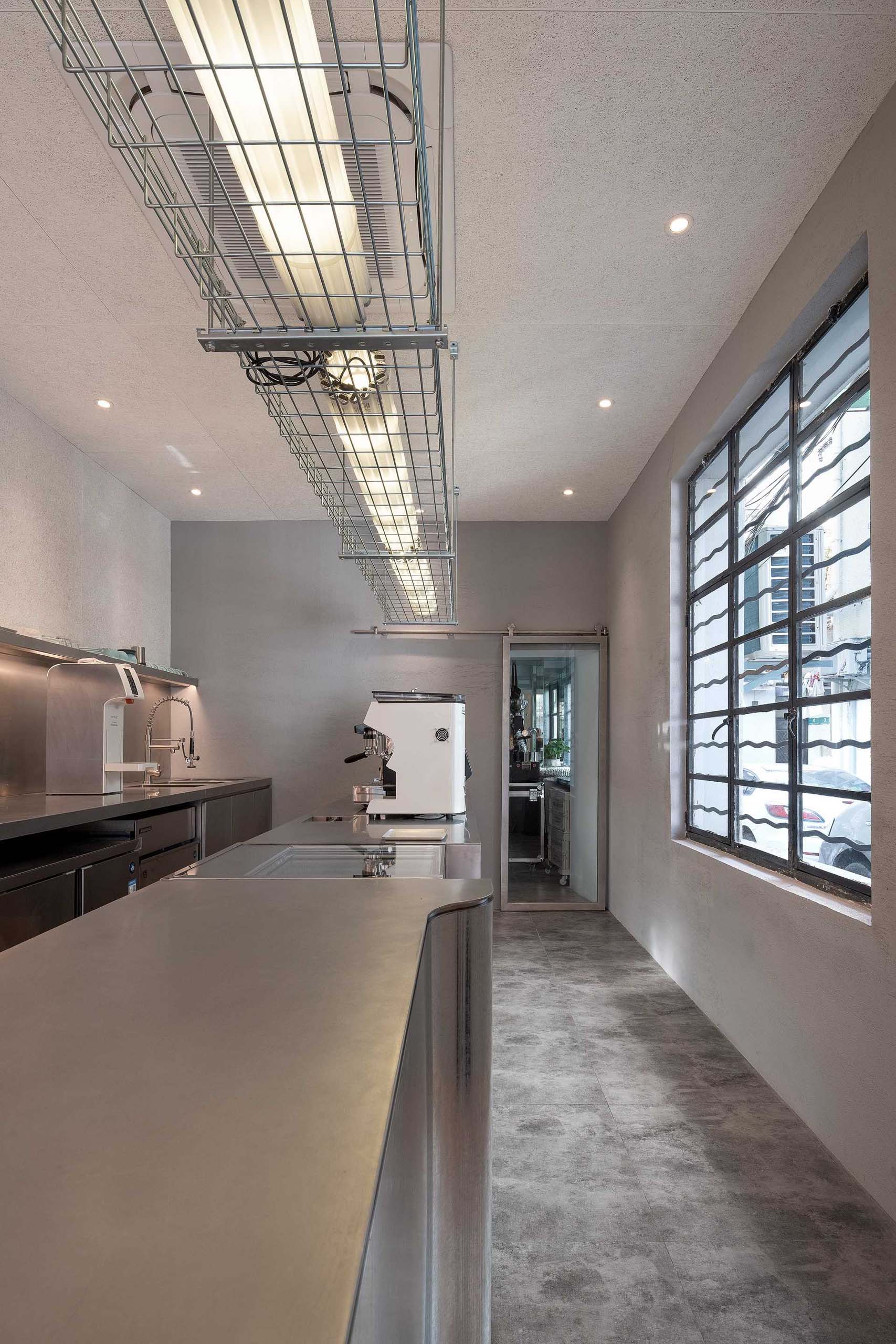 Photography by Lulu Xi | Design Firm : Golucci Interior Architects | Chief Designer : LEE Hsuheng | Design Team : Xu Jiaojiao, Liu Xiaoyang
Source: Contemporist