March 27, 2023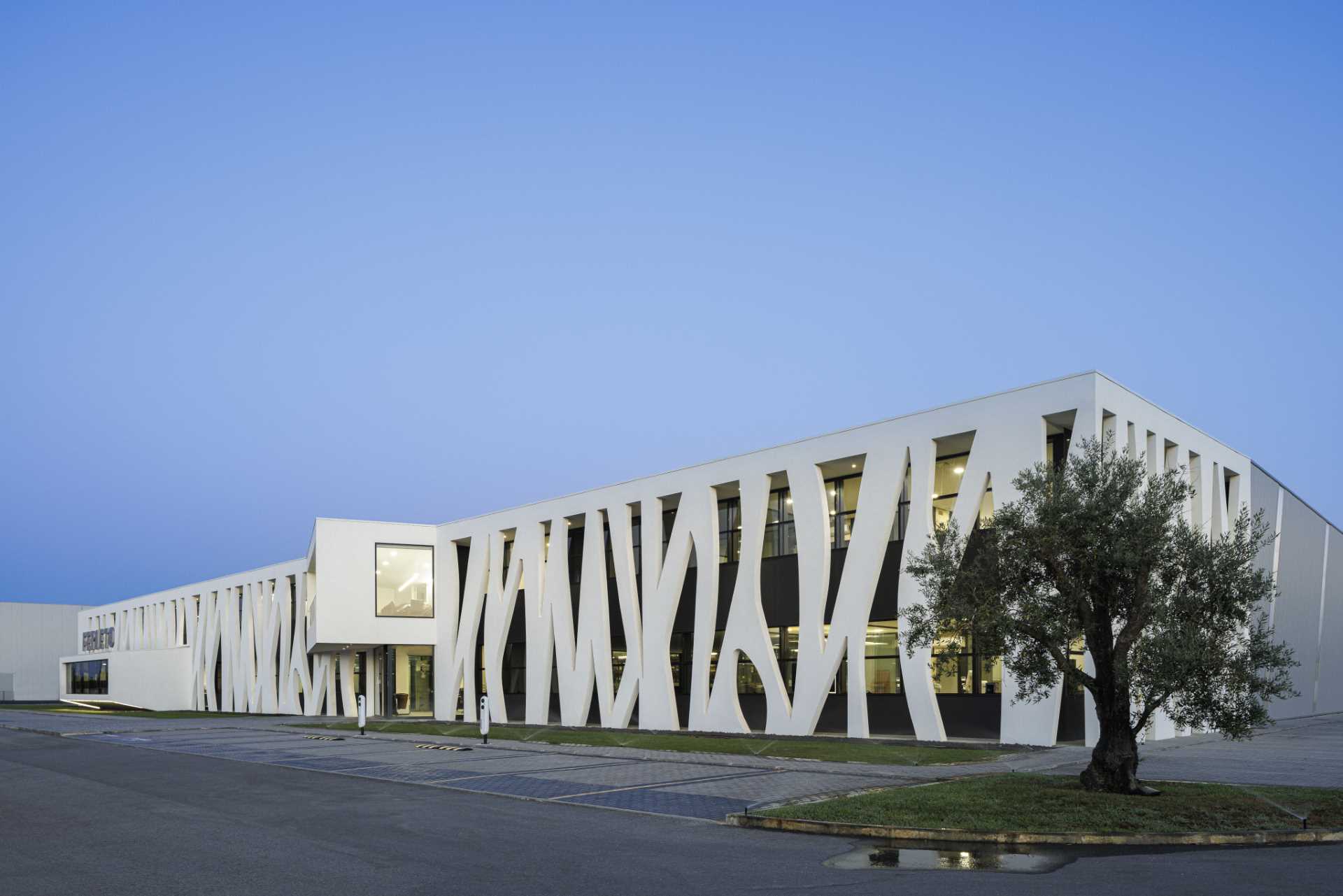 Romulo Neto Architects LDA has designed a modern building for a company that produces bakery and pastry machines.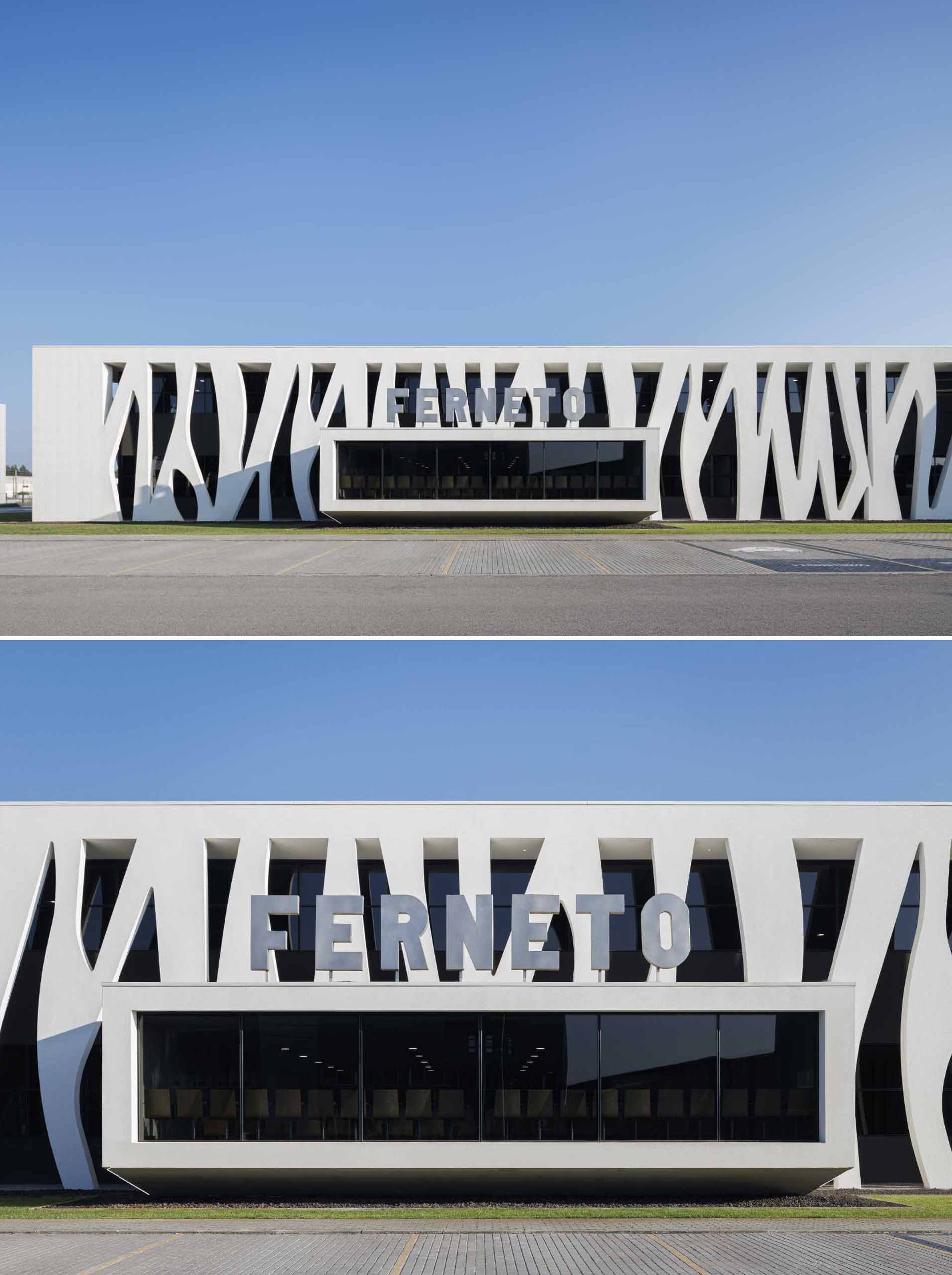 Inspired by the company's principal activity of creating machines that produce dough for bread and pastries, the architects designed a facade that's reminiscent of the structure found in dough.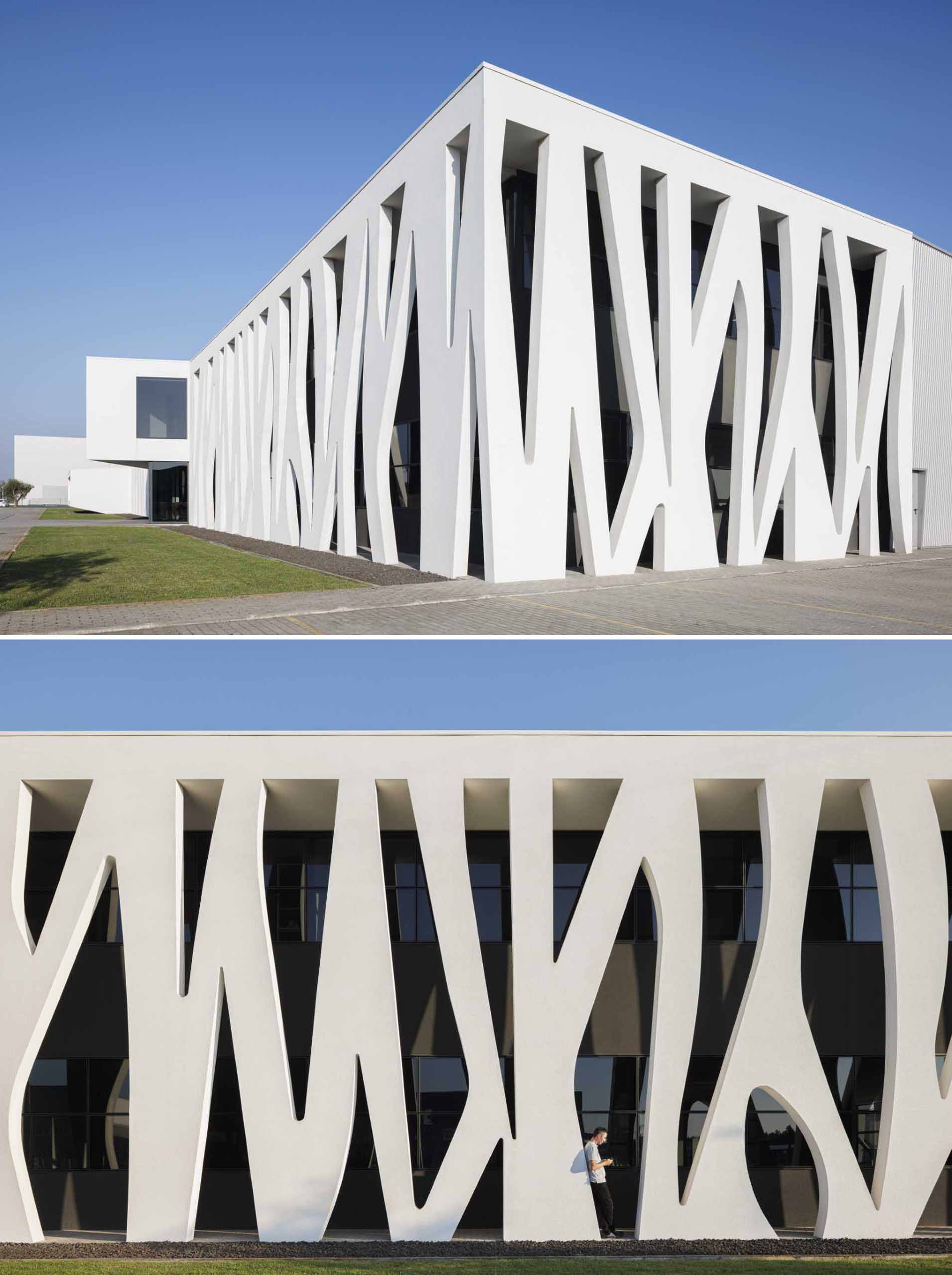 The sculptural facade has curves and angles that add interest to the exterior of the building.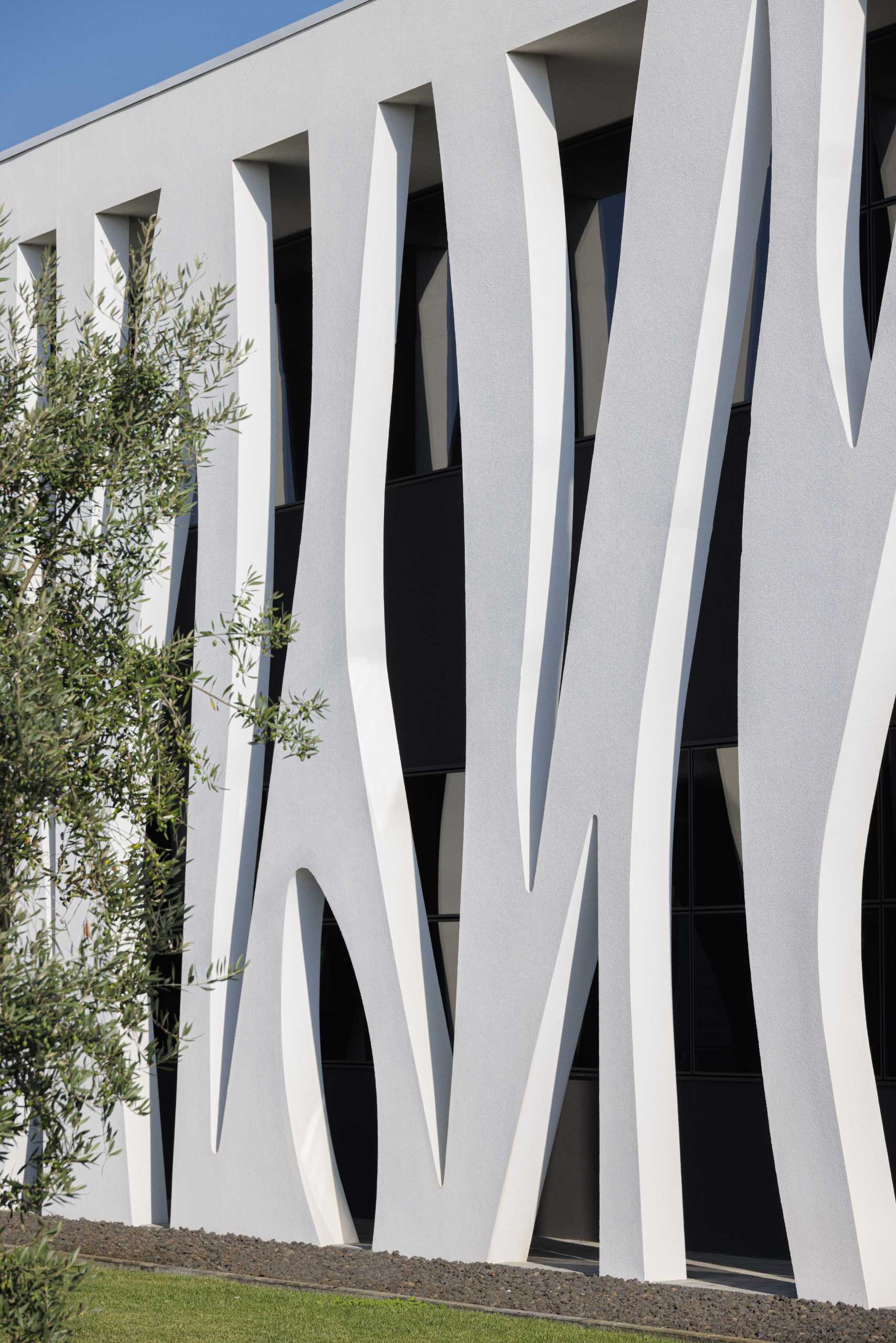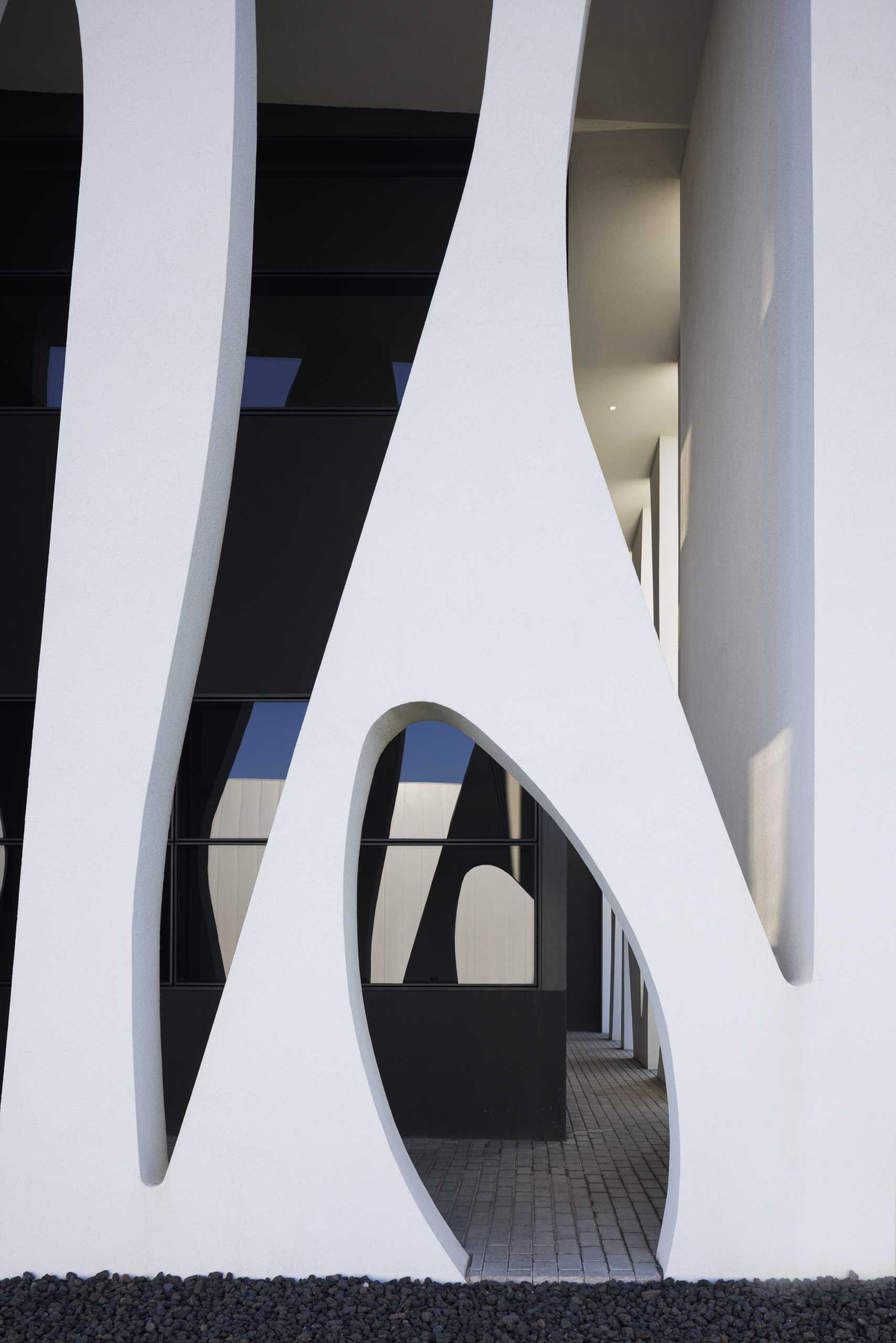 The artistic facade has a space between it allowing for lighting to be included.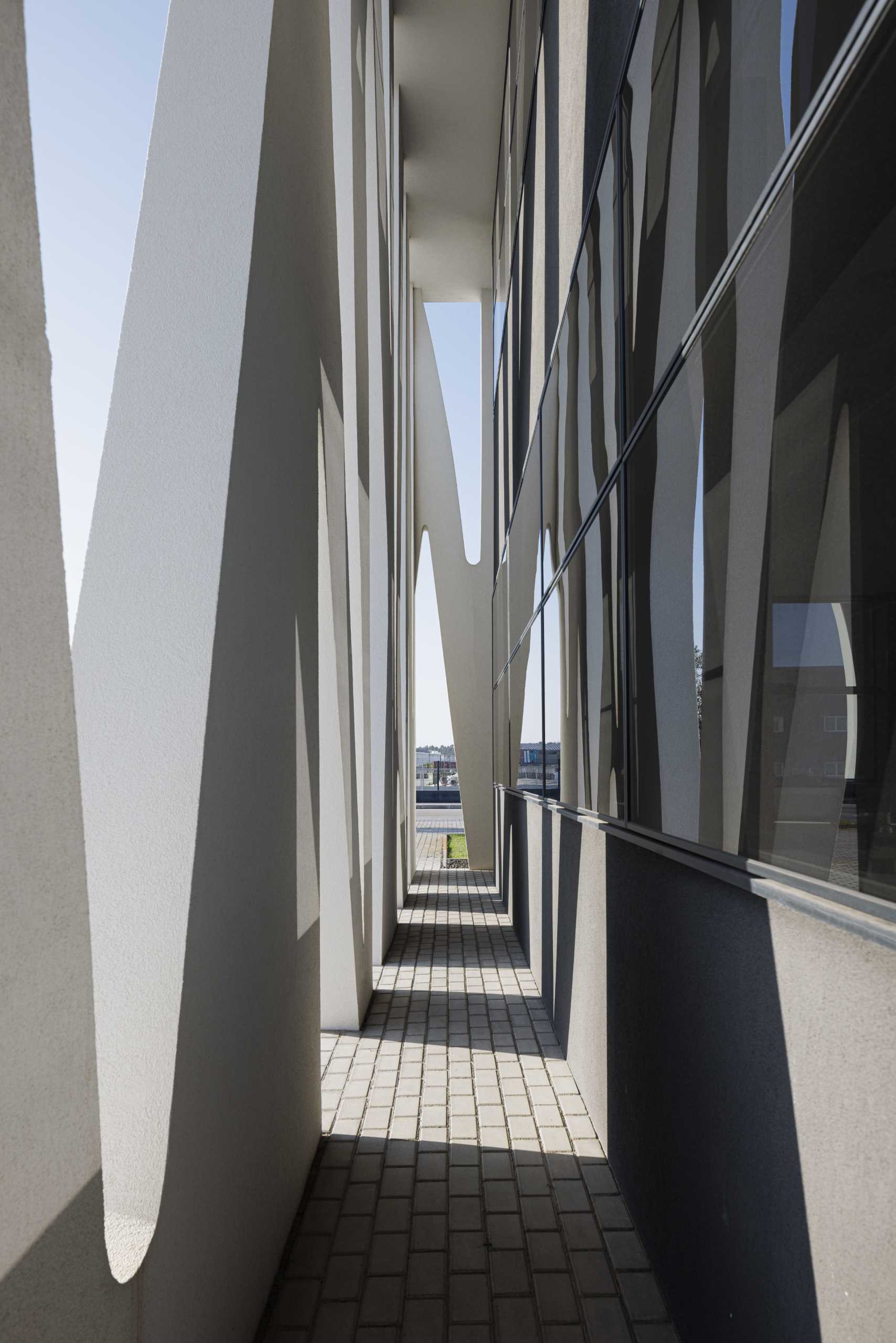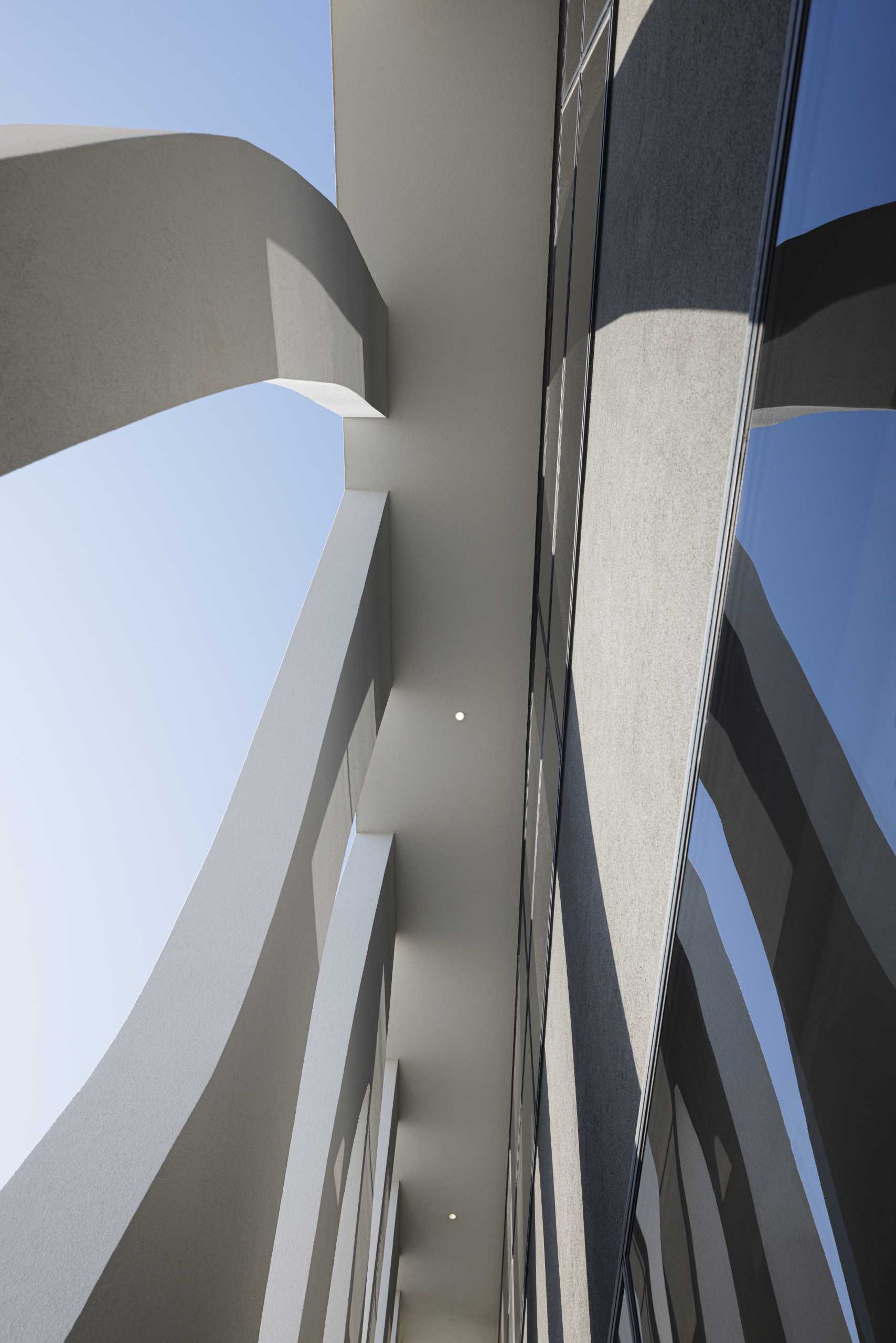 At night, the lights from within the building and behind the facade emphasize the design even more.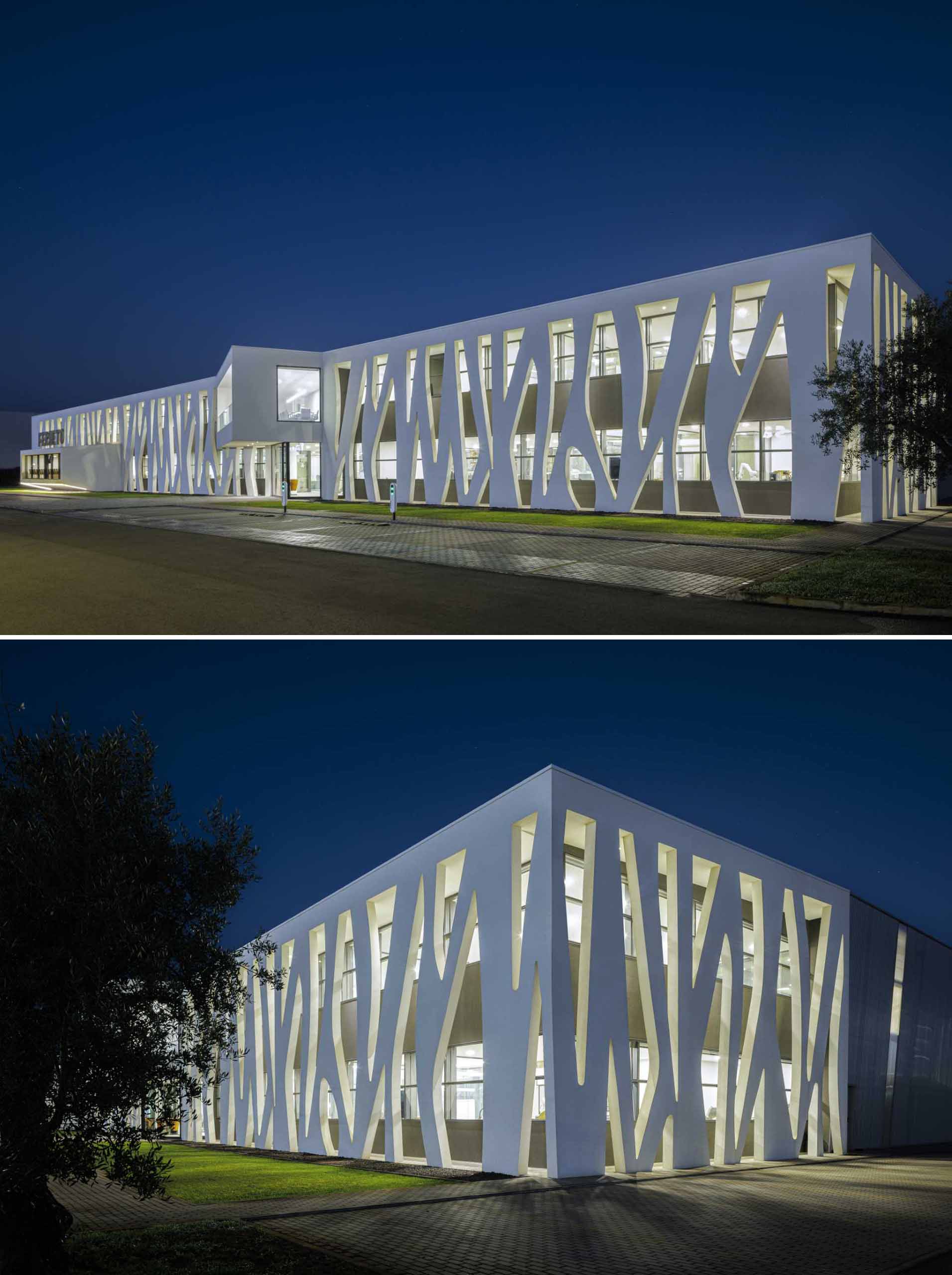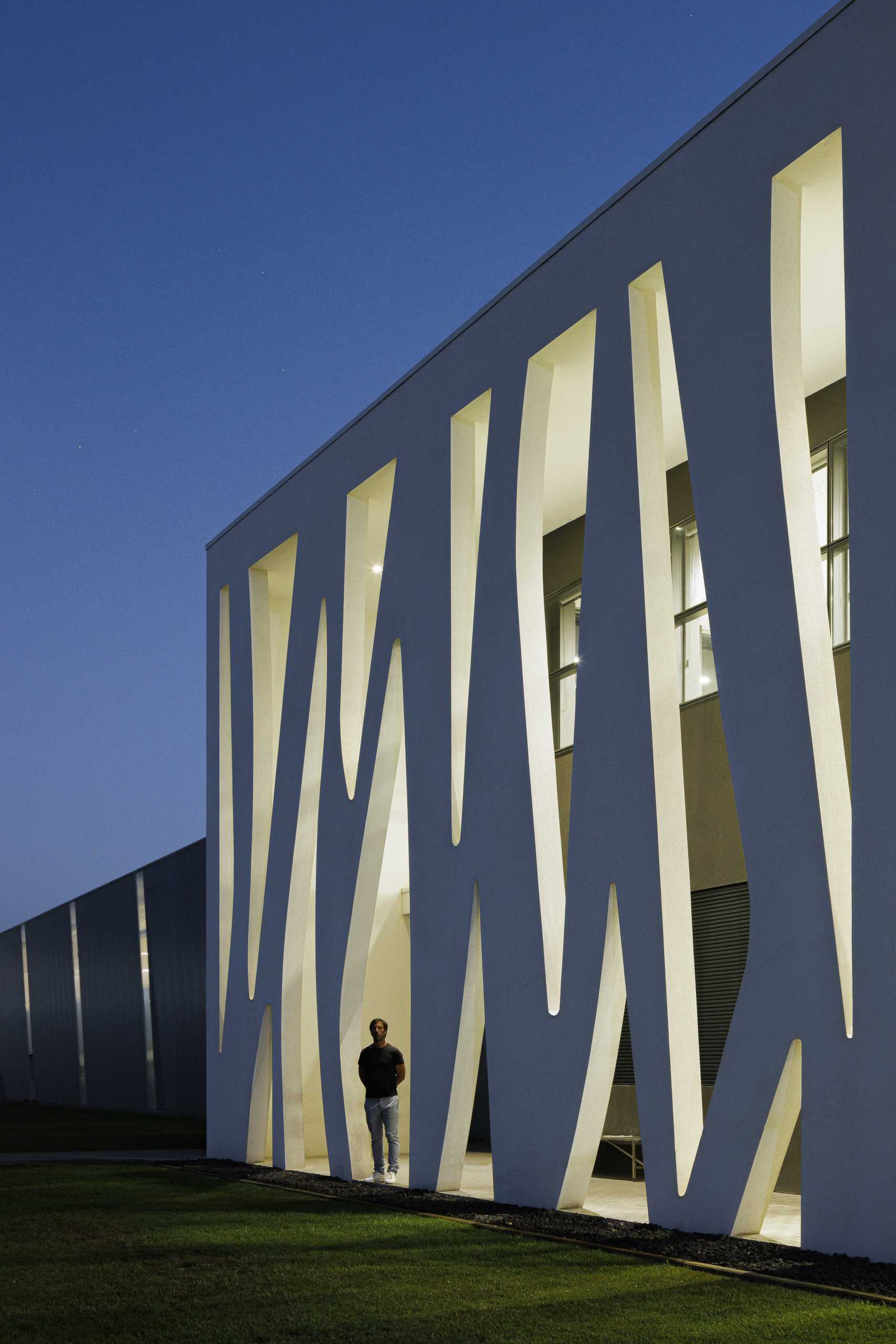 The interior of the building, like in the office spaces, has unique shadows provided by the exterior facade.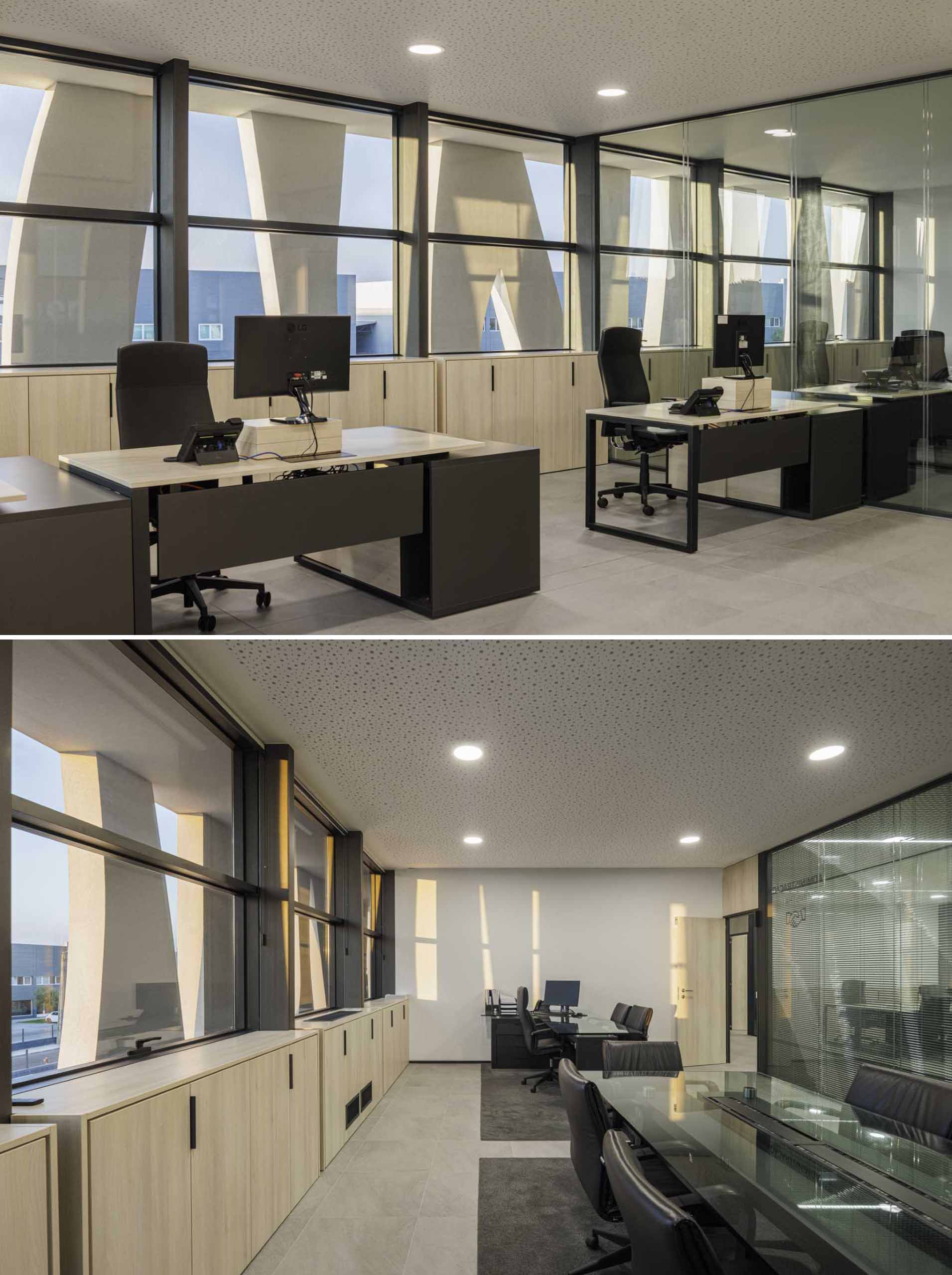 Photography by Ivo Tavares Studio | Architecture Atelier: Rómulo Neto Architects LDA | Responsible architect: Rómulo De Almeida Neto | Construction: Lomboser Sa | Engineering: Eng. José Lopes, Eng. João Pedro festas, Eng. Lígia Santos, Eng. Norberto Presa | Interior decoration: Rómulo Neto Arquitetos LDA
Source: Contemporist