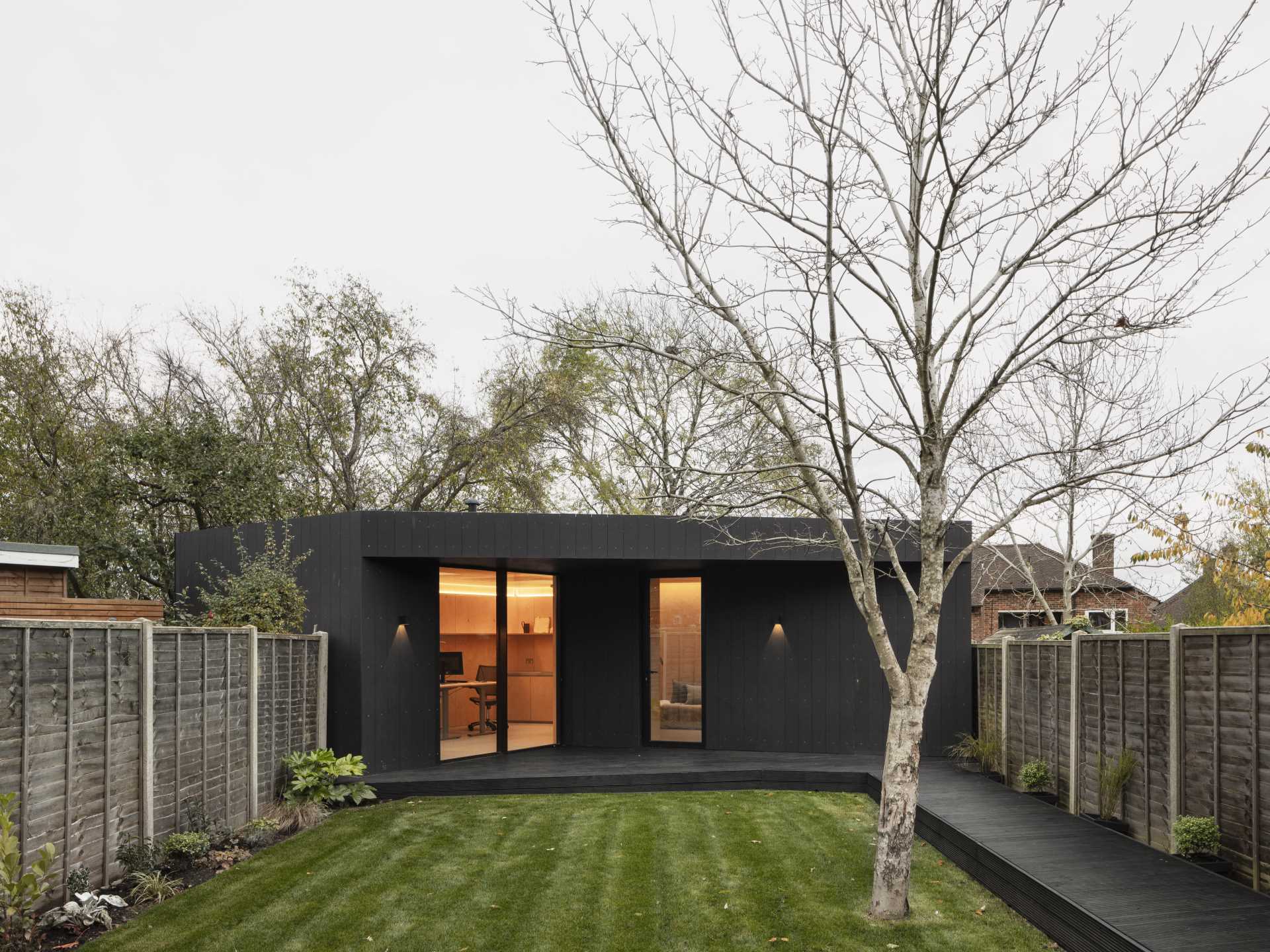 Brosh Architects required additional office space for the expansion of their office, however, after a search in London was unfruitful, they turned to their own home's back garden where they built a studio.
The design of the studio was born from the odd shape of the rear garden, with the structure built with blockwork walls, a timber structure roof, and black fibre-cement cladding.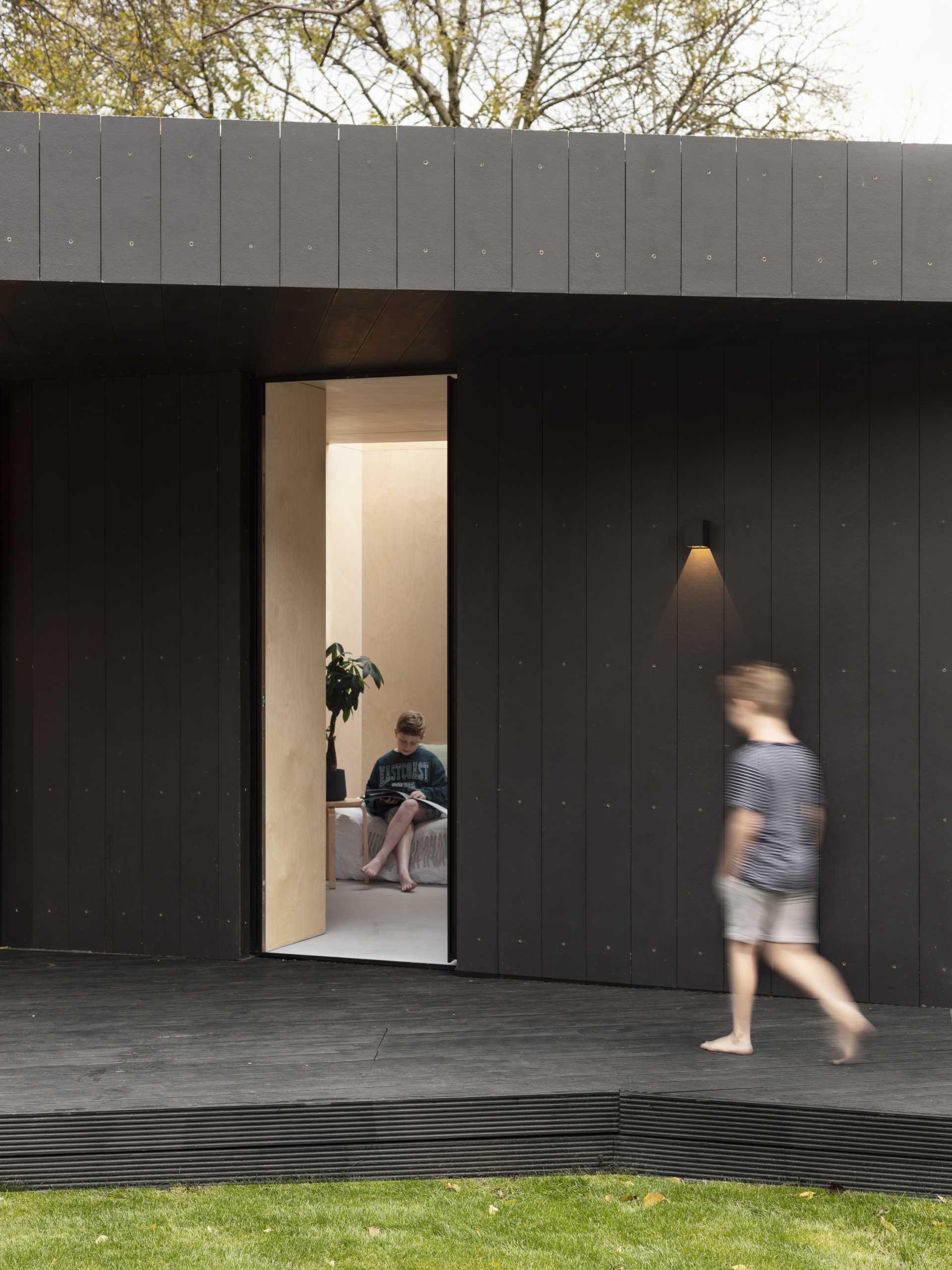 The internal spaces of the studio have been designed to fit a working office, a guest room with an en-suite for guests and family to come to visit, as well as space for garden storage.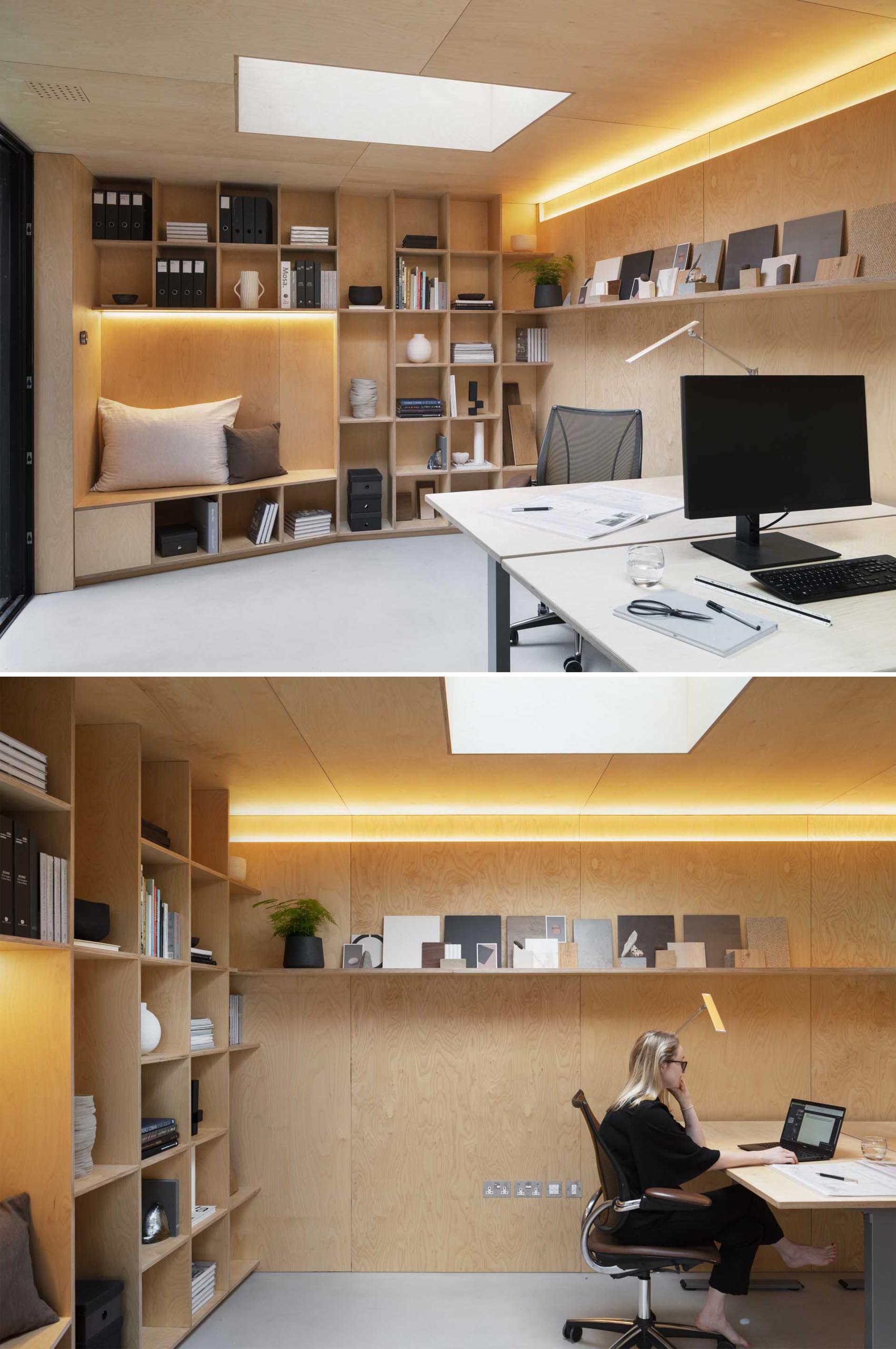 The interior only includes two materials only, the concrete floor and birch plywood walls and ceilings. These materials were chosen so that the interior can be aesthetically minimal as a working environment whilst still feeling warm and cozy on dark winter days.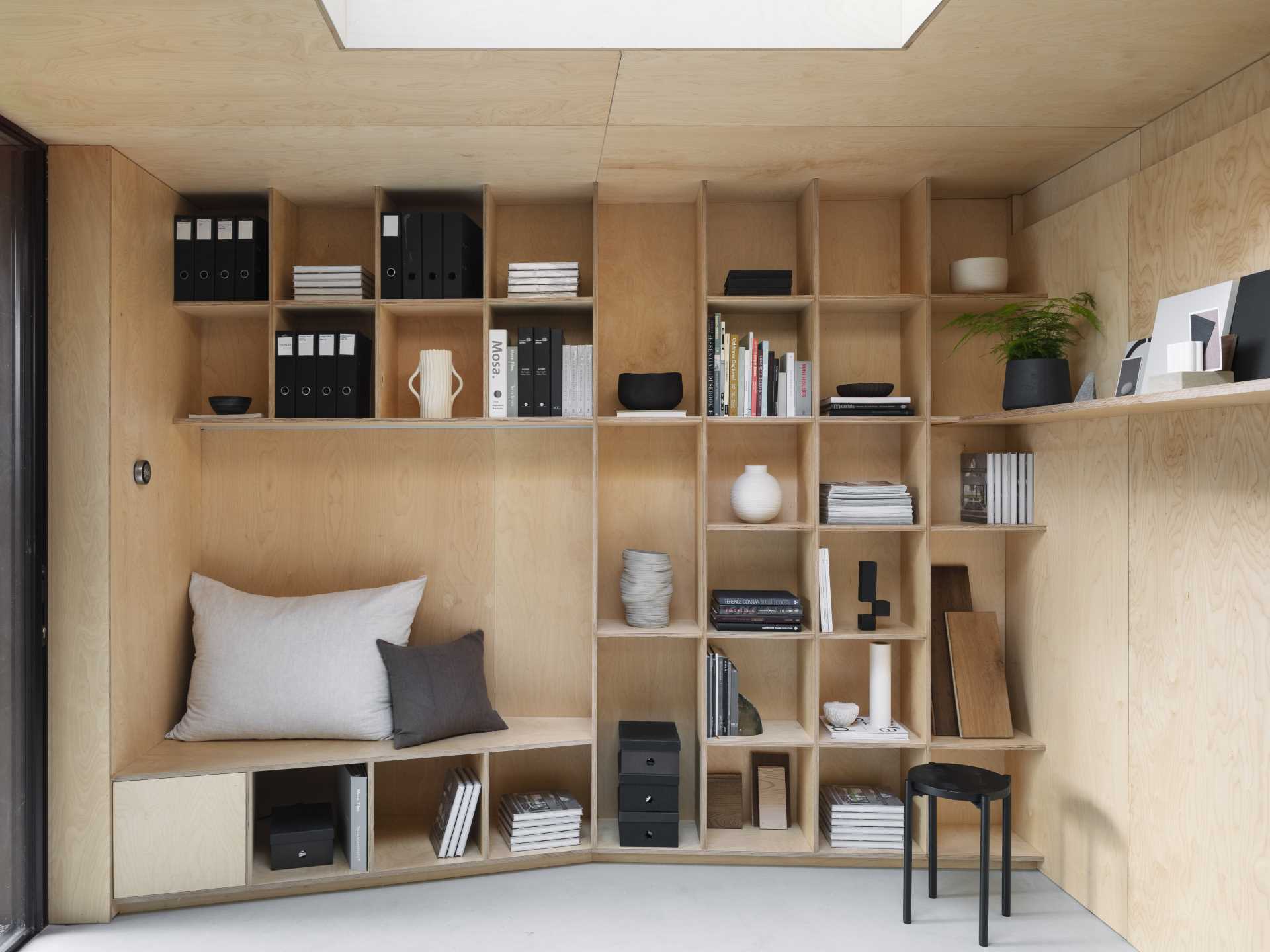 Storage has been included in the office area in the form of a wall of bookshelves that also includes a seating nook.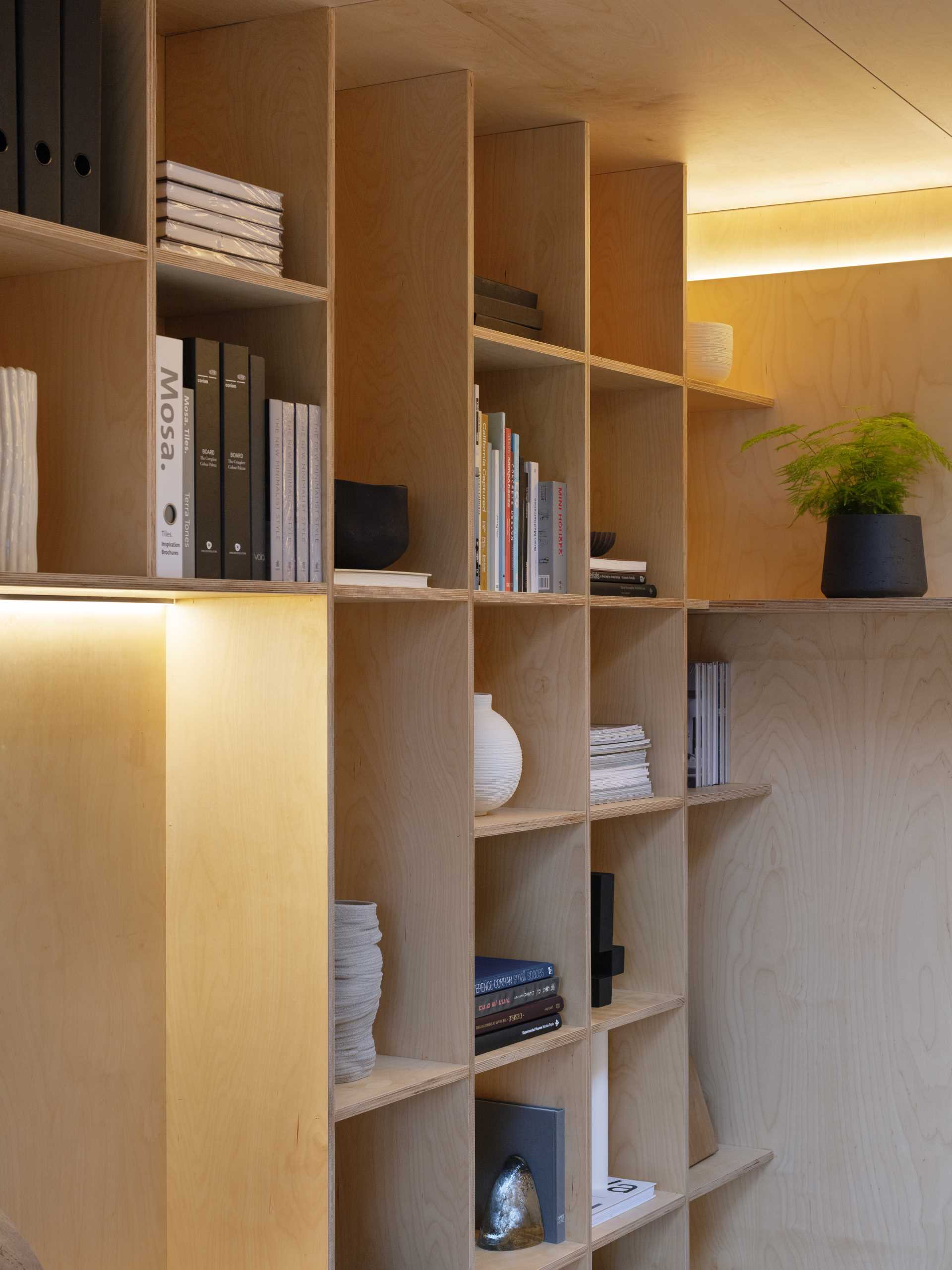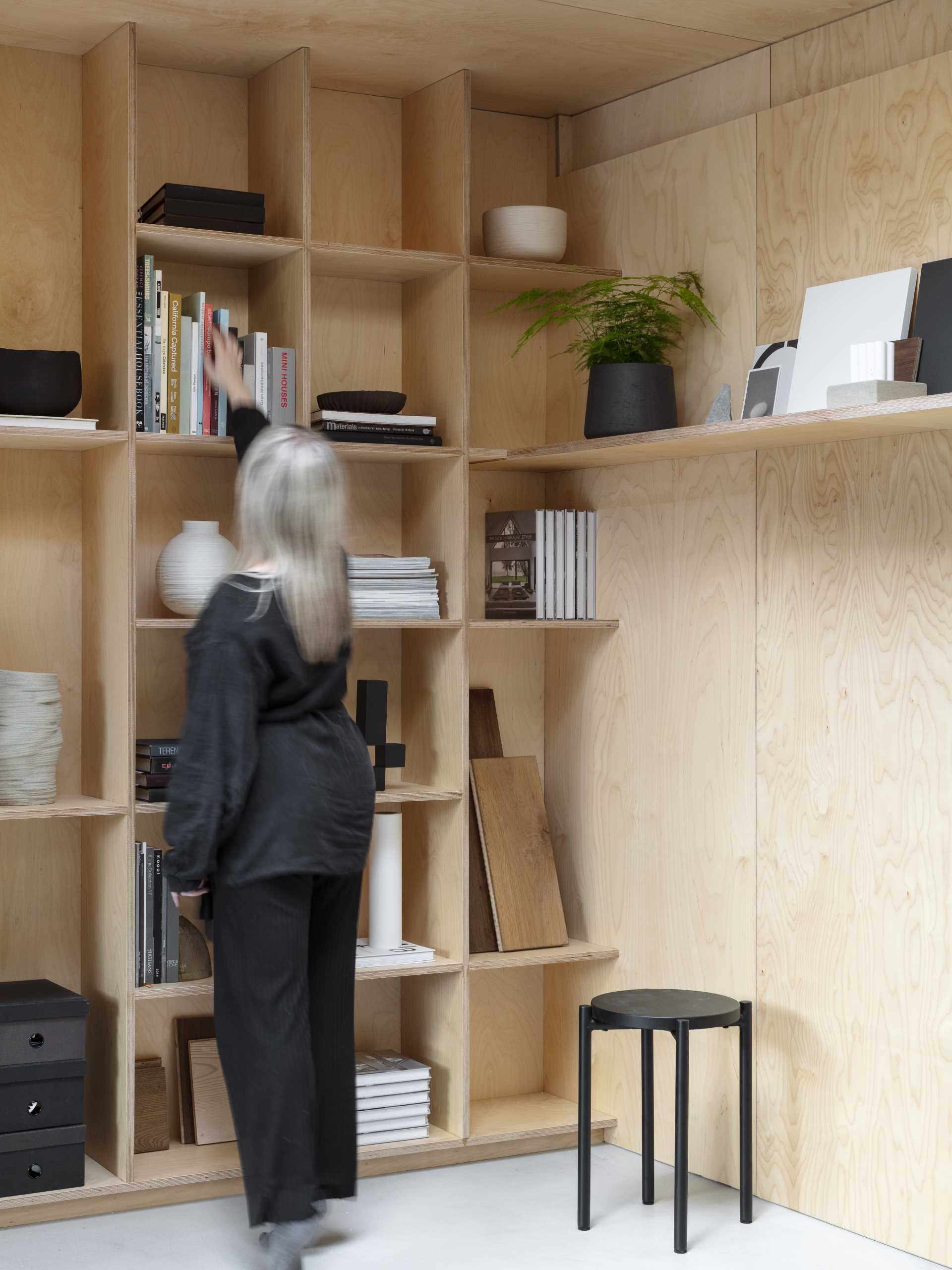 There's a basic kitchenette located on the wall opposite the bookshelf,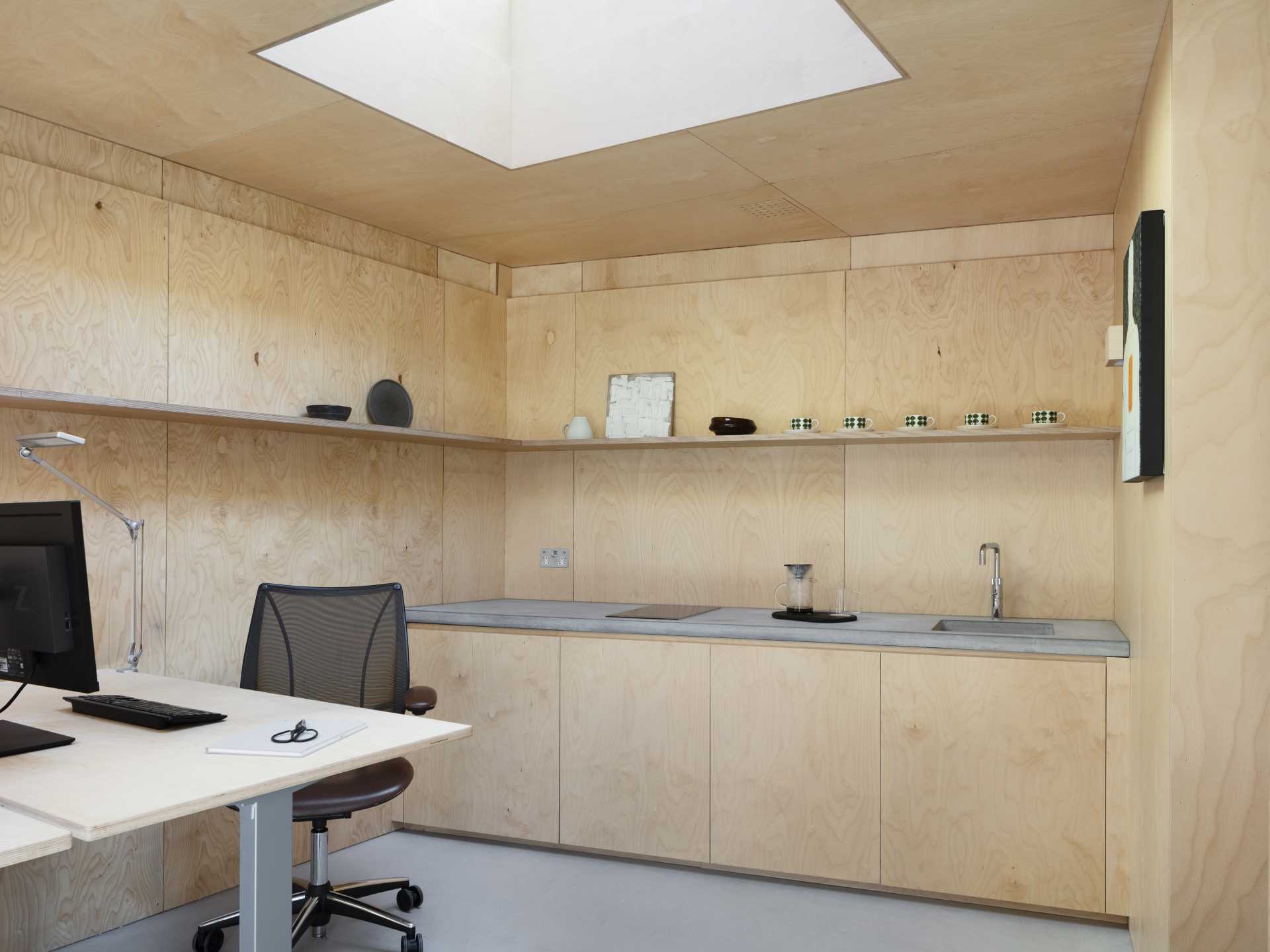 A skylight adds natural light to the space, while a shelf wrap around the wall from the kitchen to the bookshelf.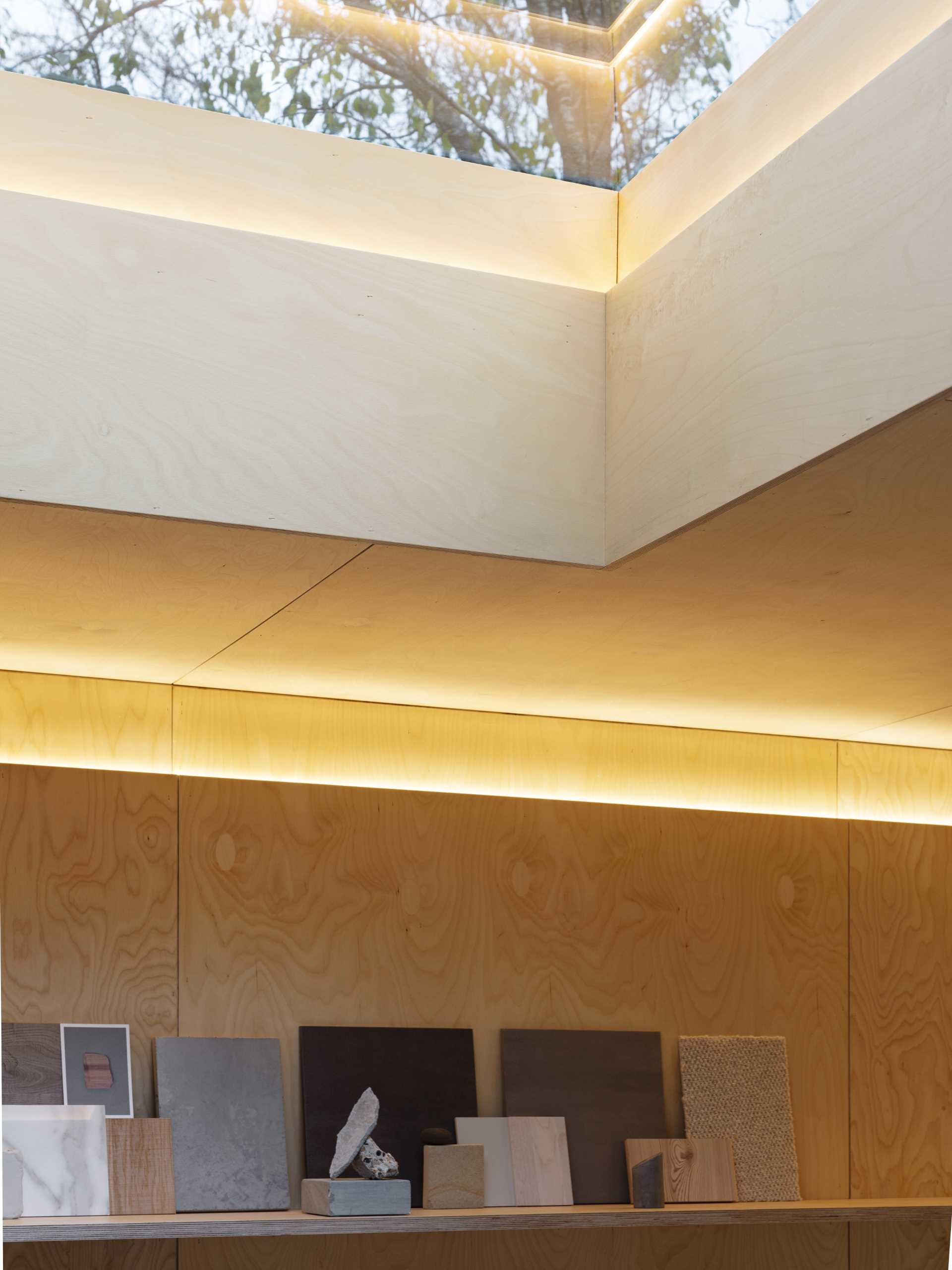 A door separates the office space from the guest suite.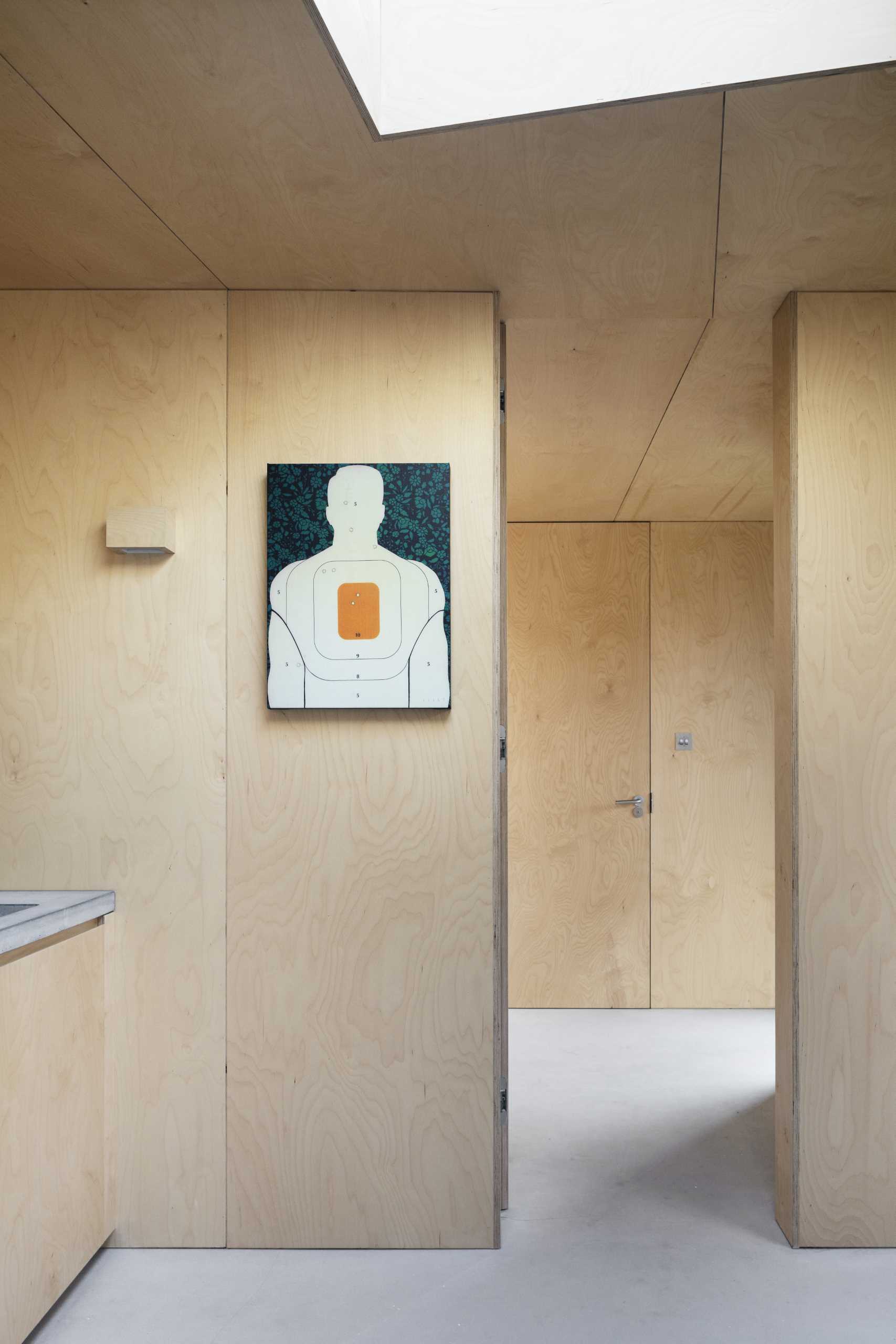 The plywood walls create a natural backdrop for the simple furnishings in the guest suite.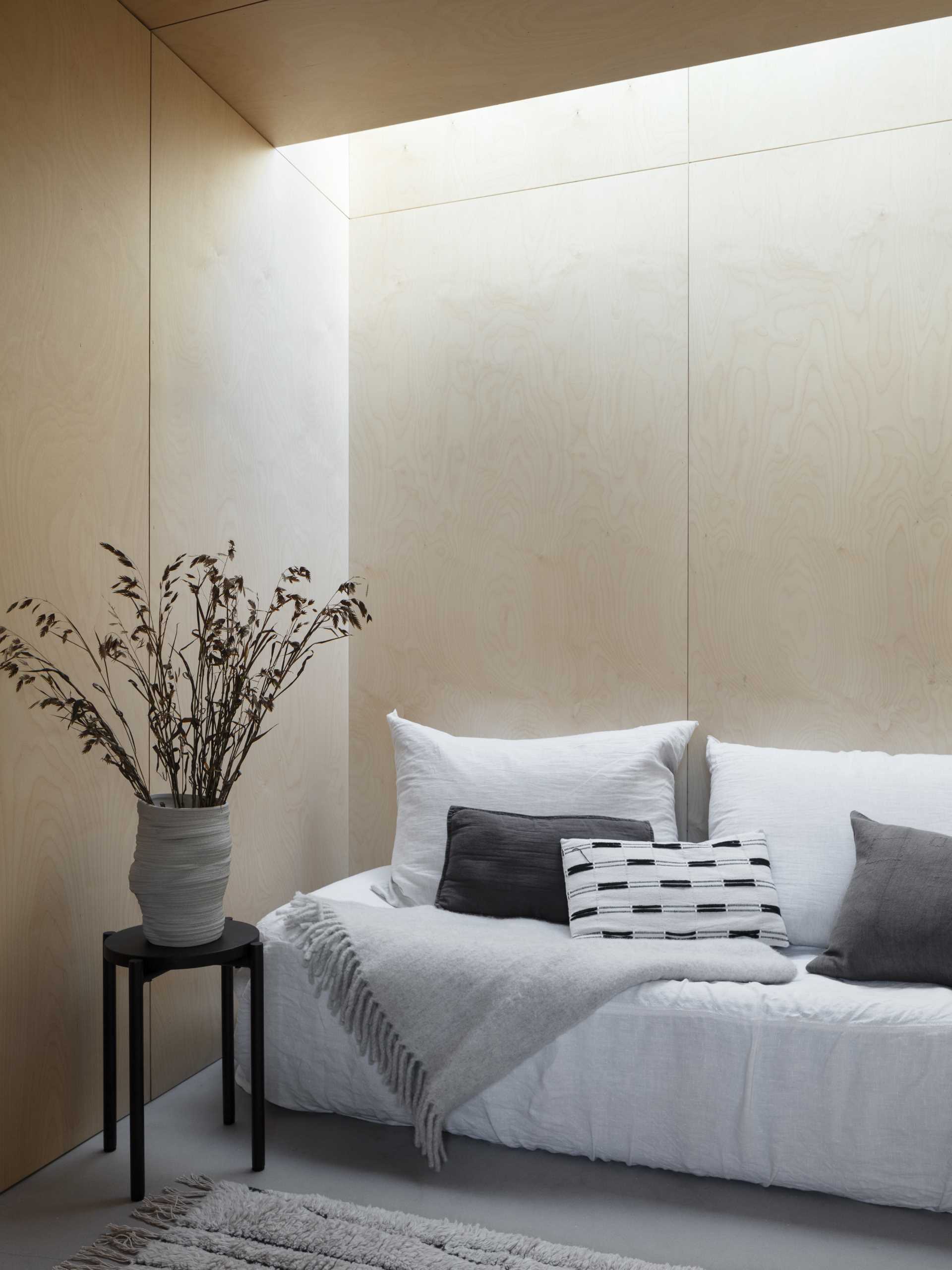 The guest suite also includes an open closet area and a bathroom.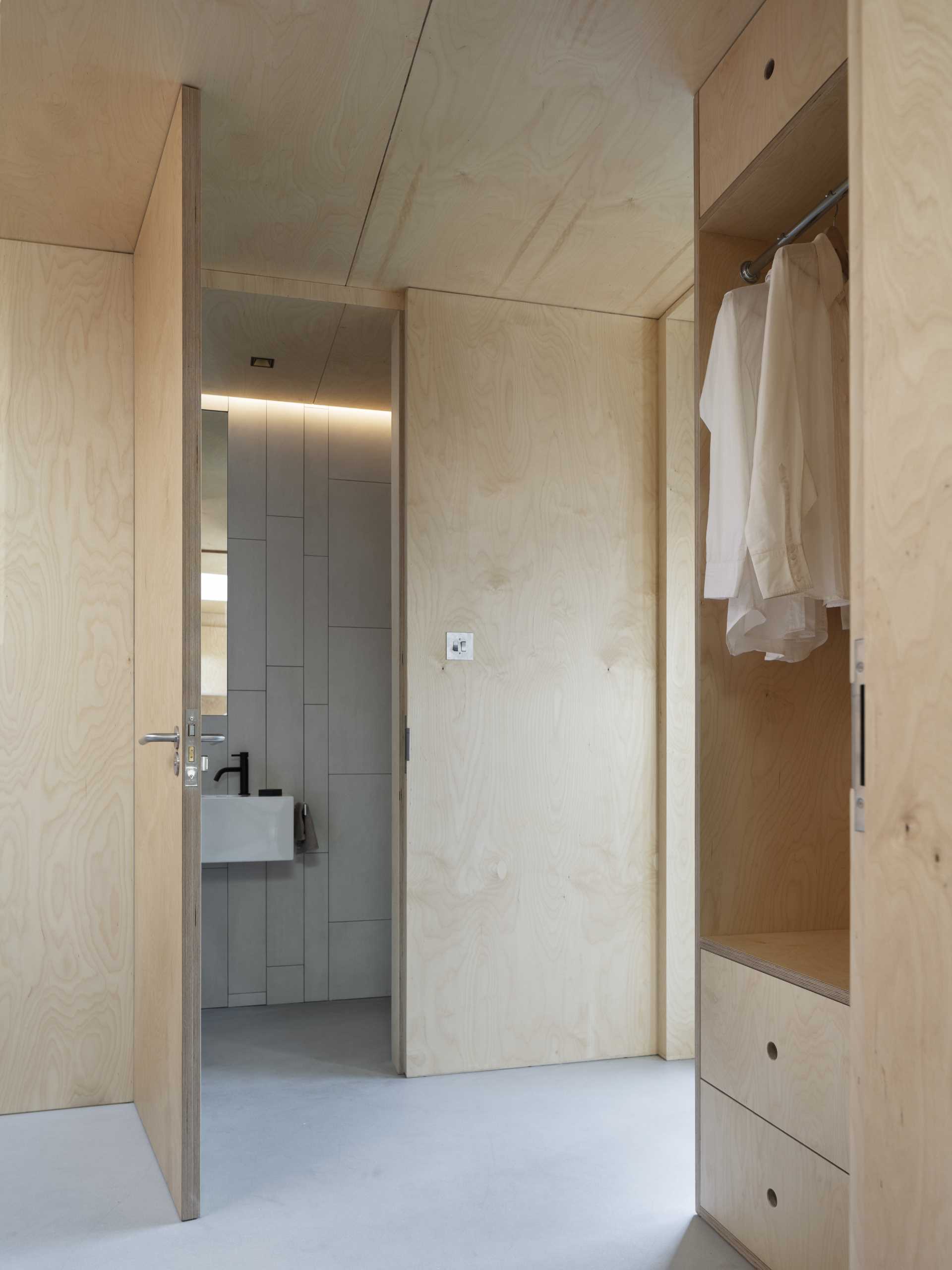 In the bathroom, the walls are lined with tiles, while a tall vertical mirror draws the eye upwards to the hidden lighting.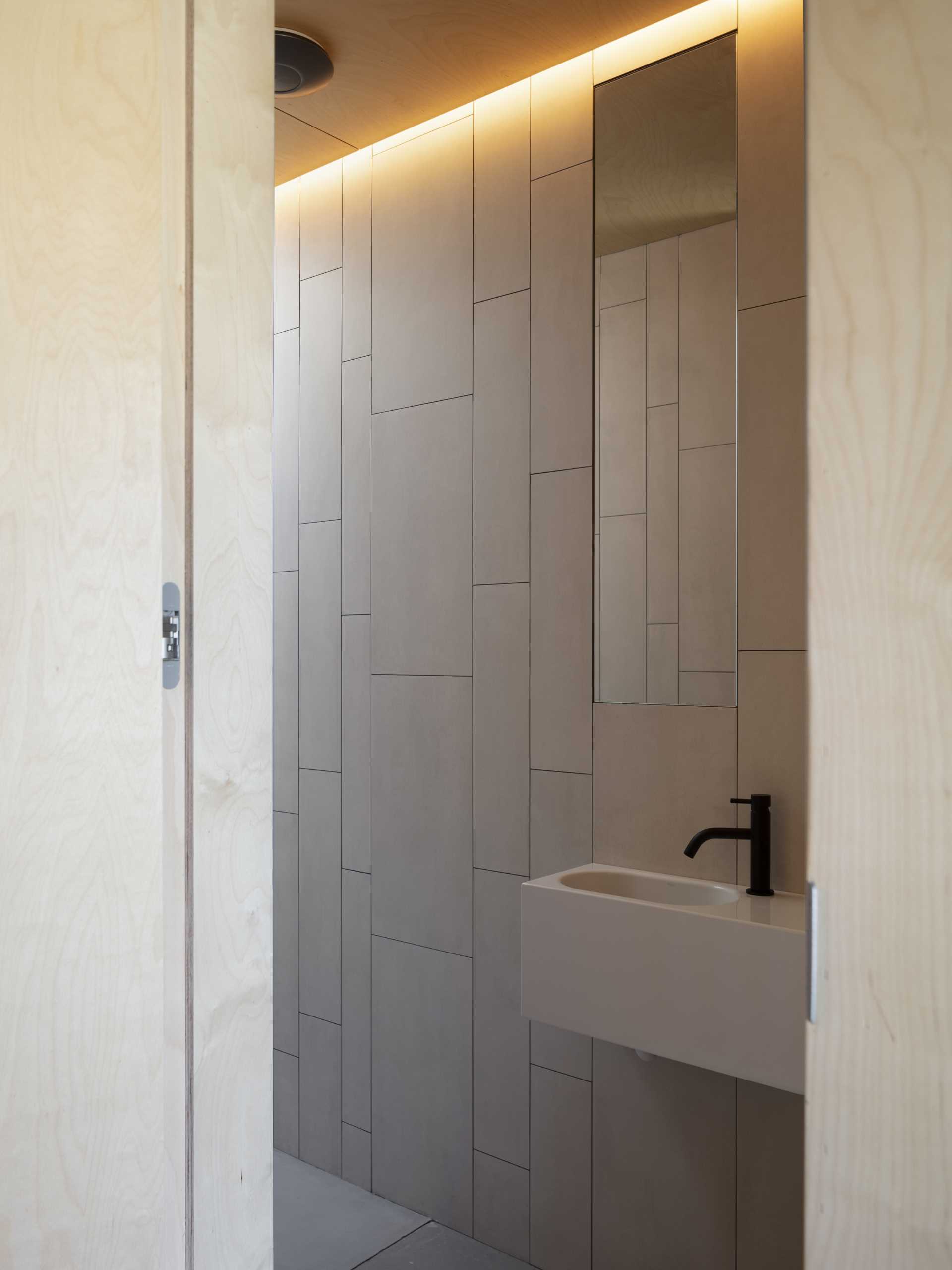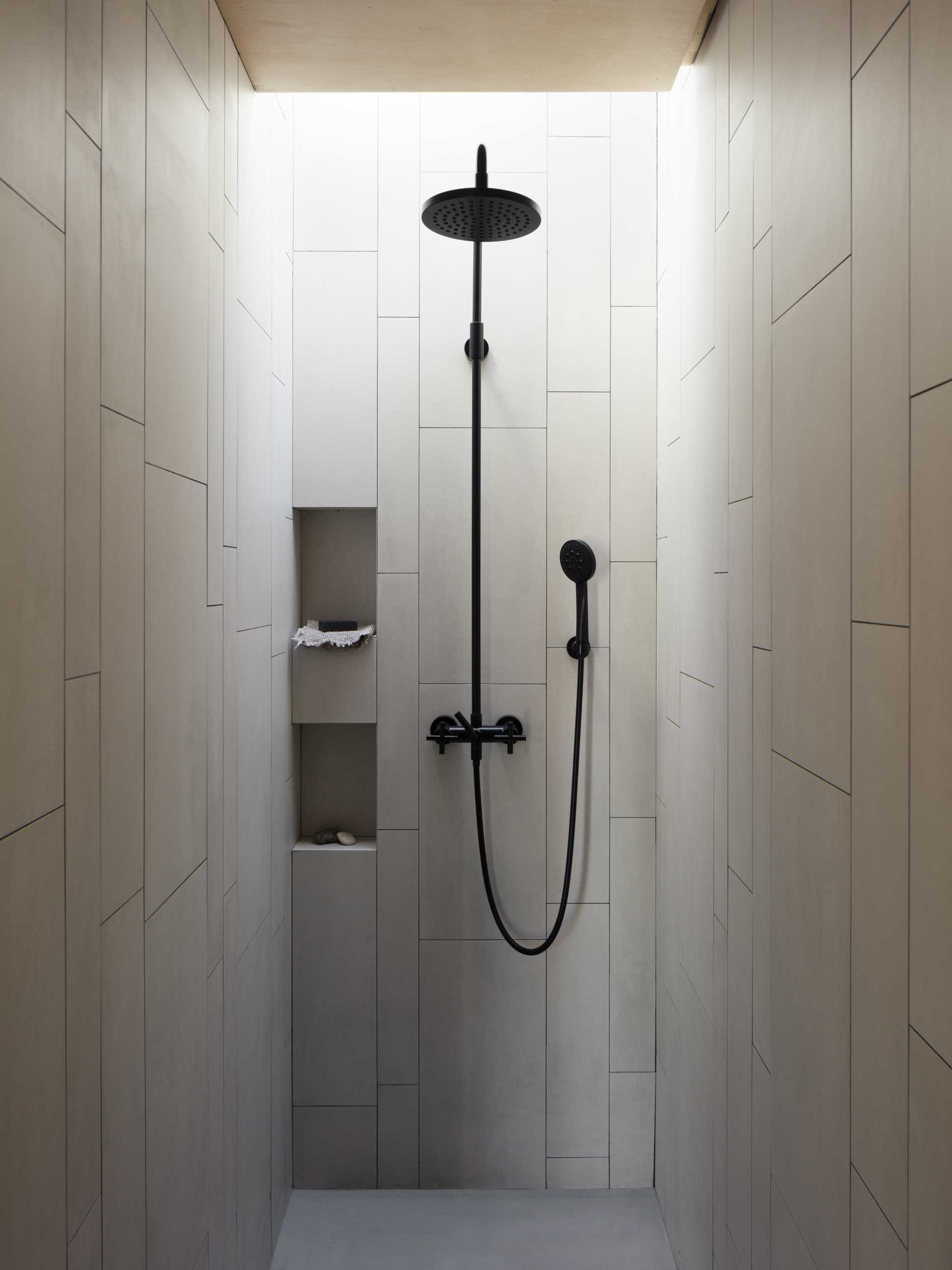 Photography by Ollie Hammick | Design: Brosh Architects | Kitchen and Sanitary Supplier: Suchdesigns | Skylight Supplier: Sunsquare | Architectural Lighting manufacturers: Delta Lights | Tile Manufacturer: MOSA Tiles
Source: Contemporist