May 17, 2022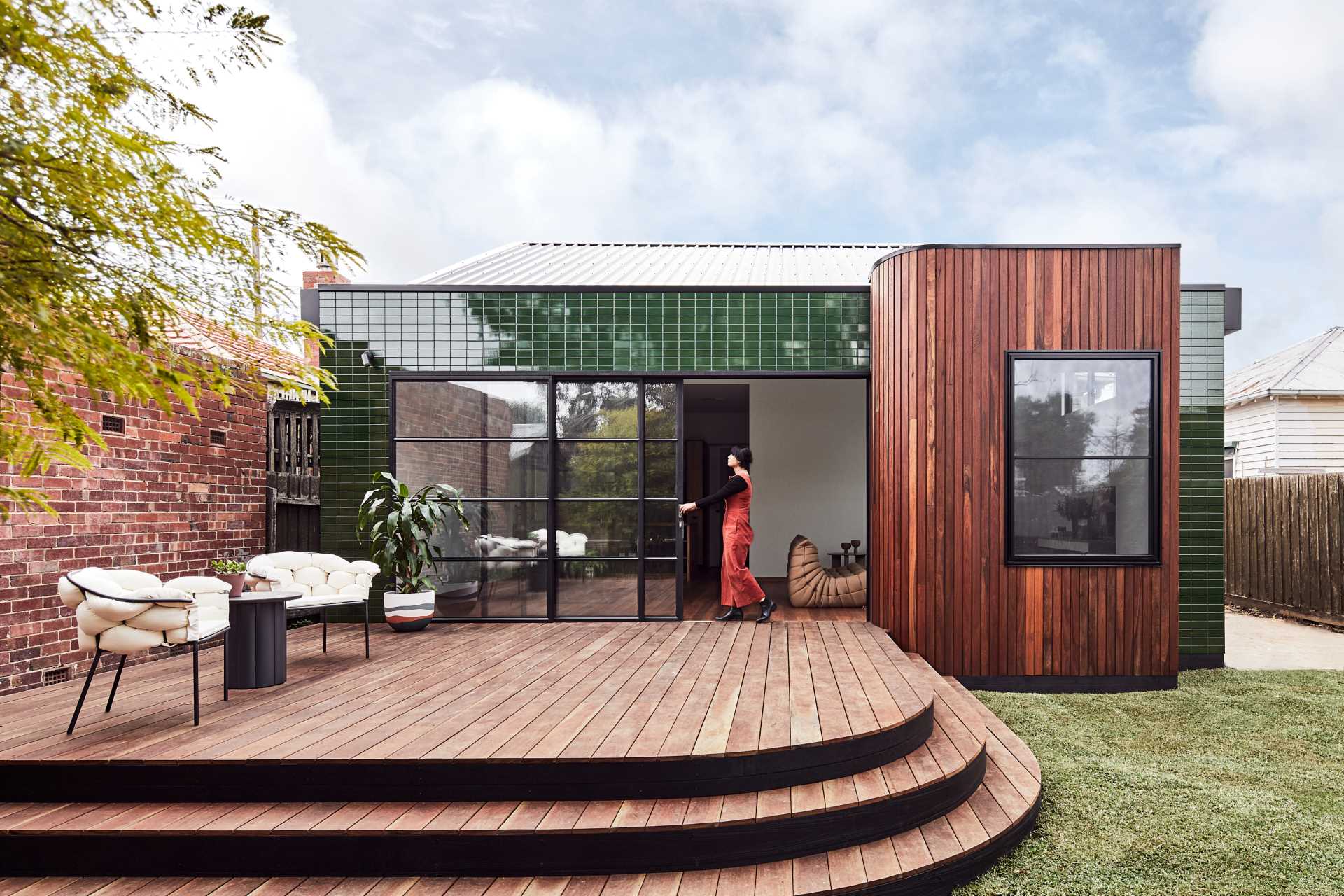 Circle Studio Architects has sent us photos of one of their completed projects, a new house addition for a home in Melbourne, Australia.
Glazed tiles act as a creative design feature on this house, a choice that is not often seen as an exterior material on houses.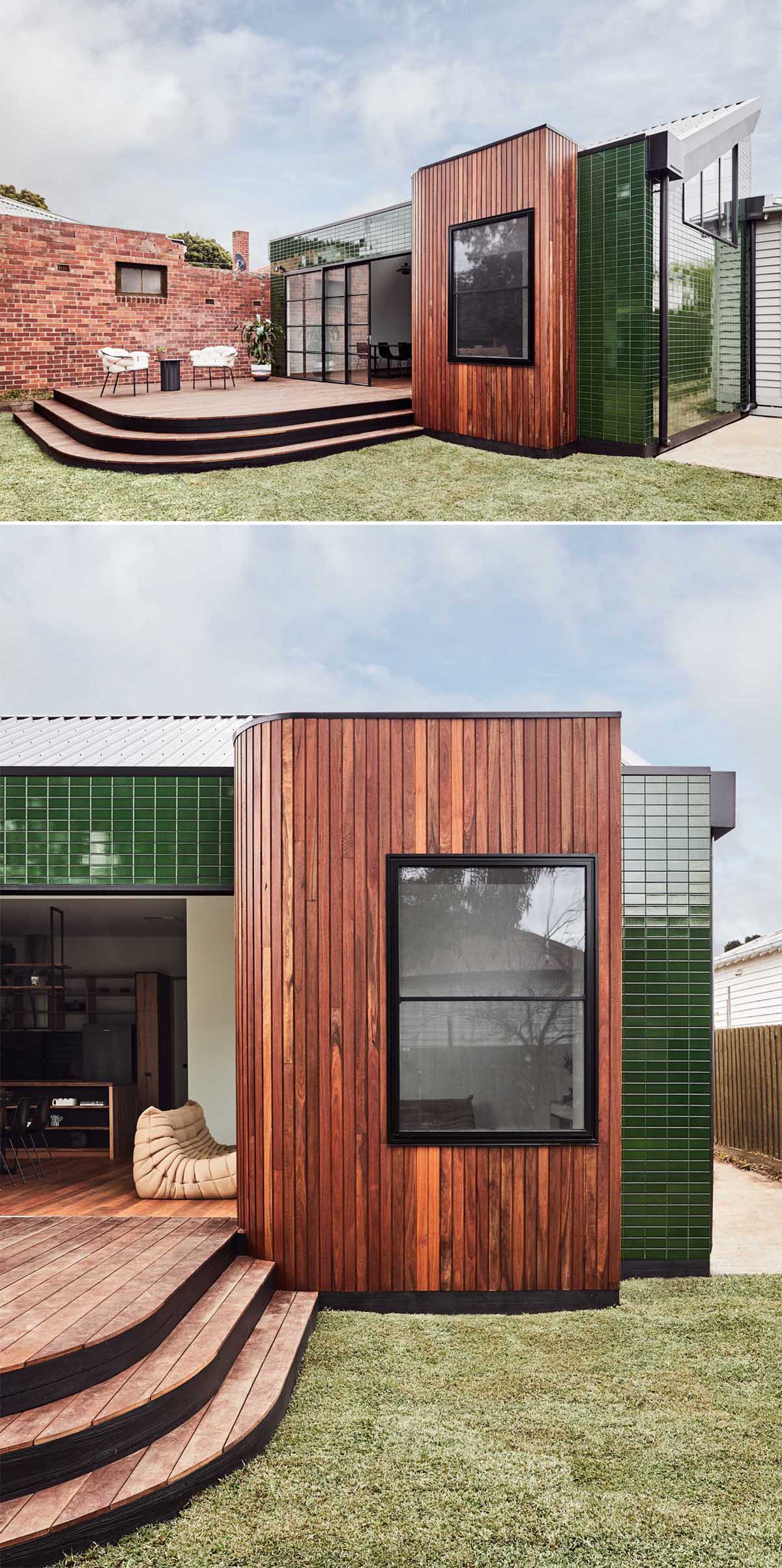 Contrasting the shiny glazed green tiles, are vertical wood strips of Spotted Gum, which were also used for the deck.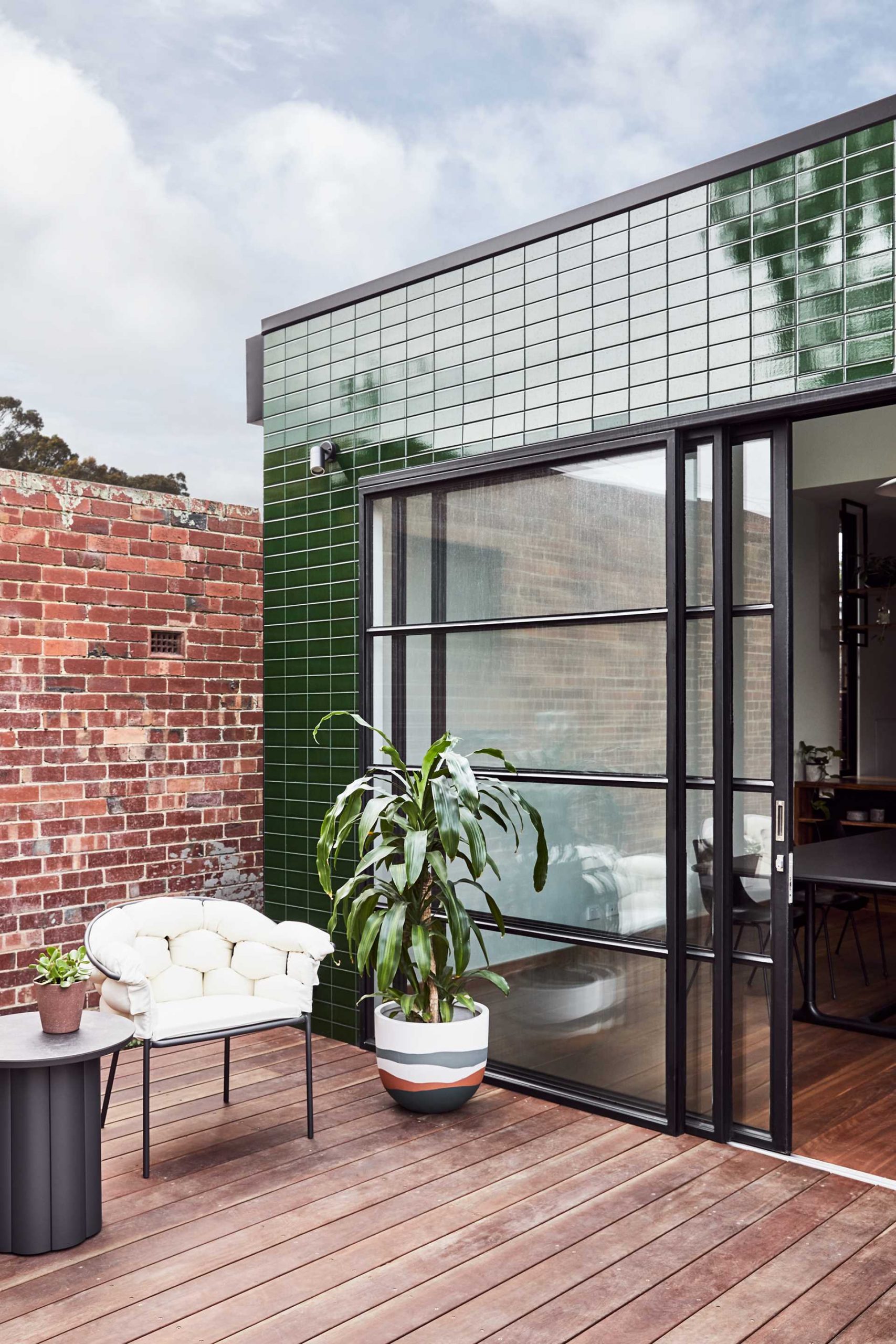 A nod to the tiled facades of the old pubs in Melbourne, the tiles catch the light differently throughout the day, providing a changing, glimmering wall.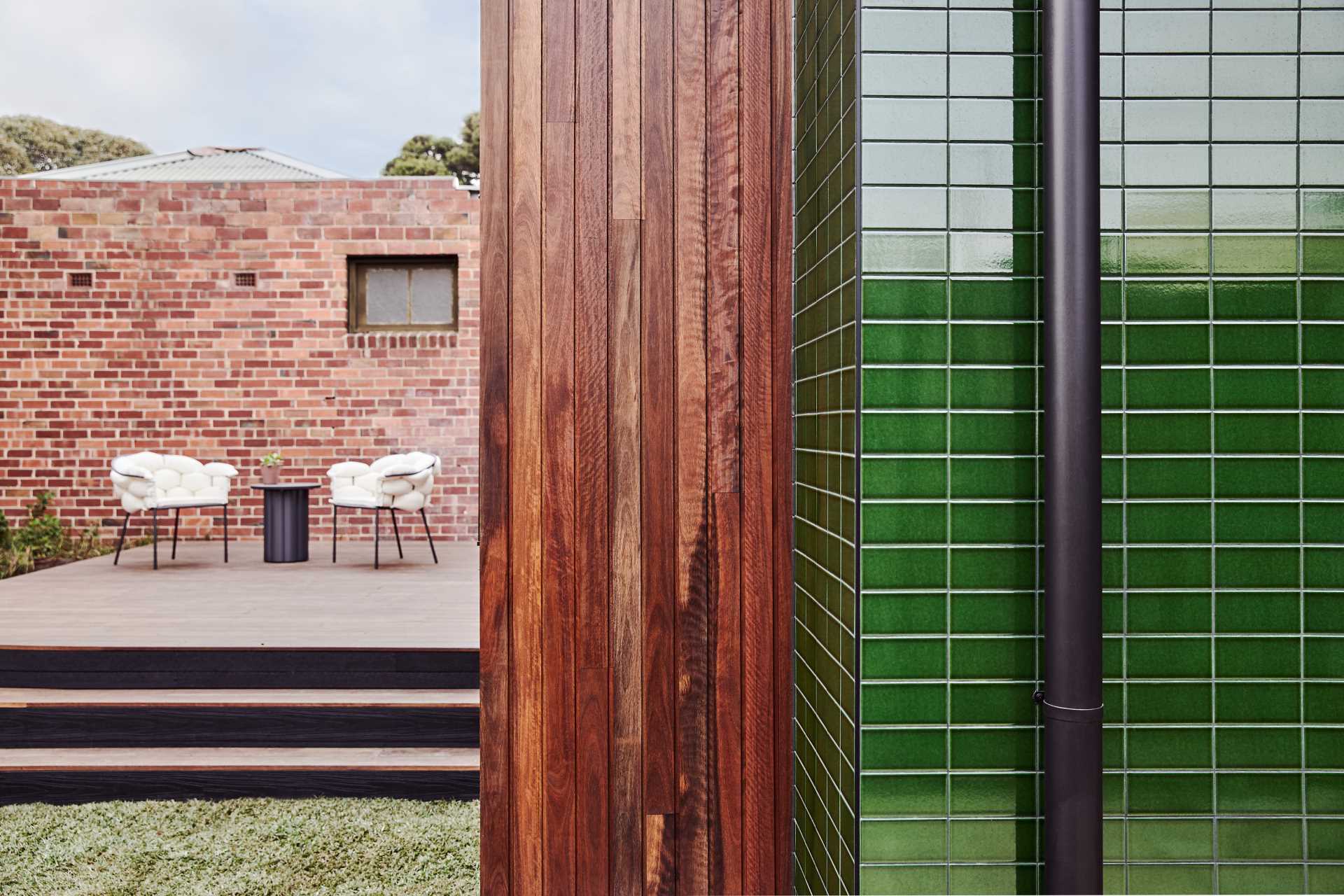 Inside the home, timber joinery warms the space and a window seat tucked into the corner of the living room provides a private place to read a book with a cup of tea in hand.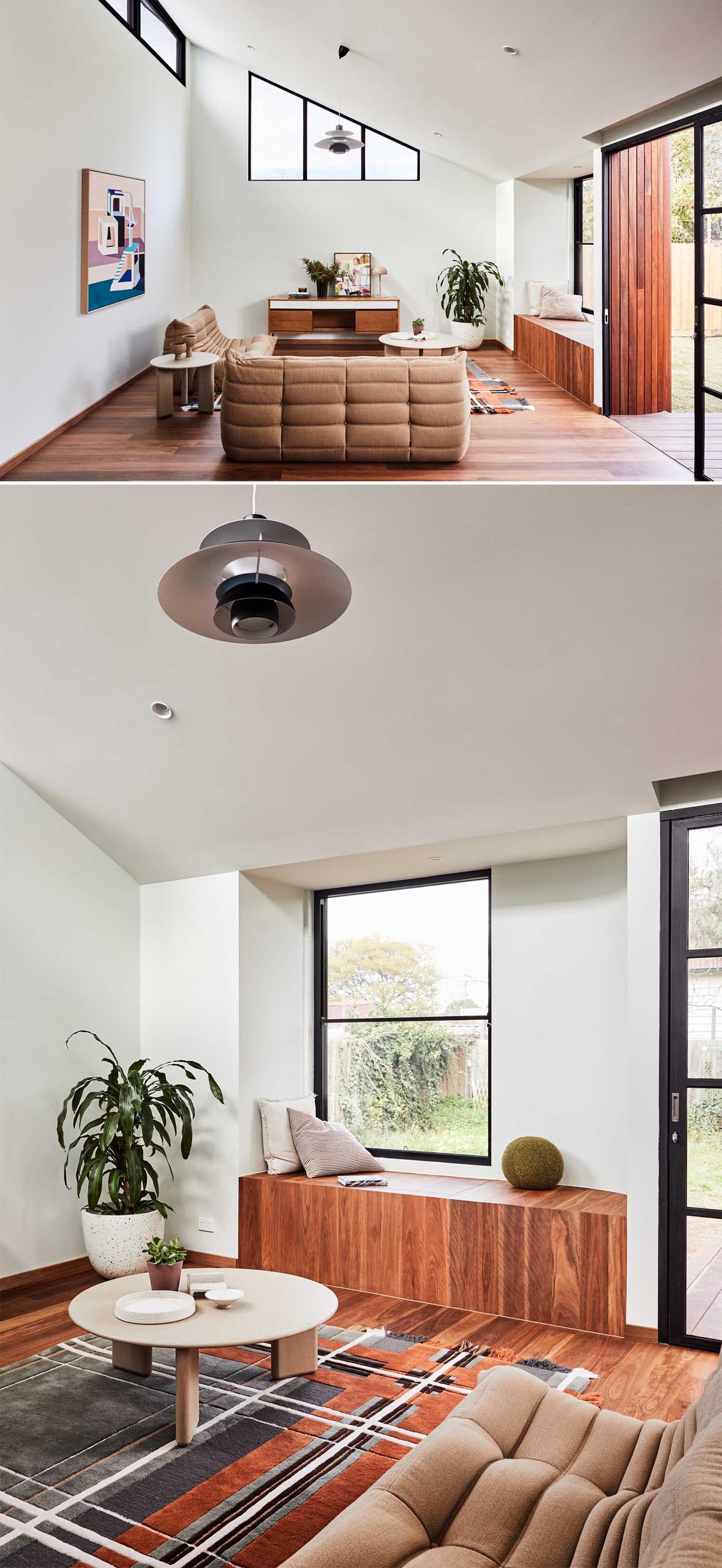 The matte black framed steel sliding glass door, as well as clerestory windows, flood the open plan dining area with natural light.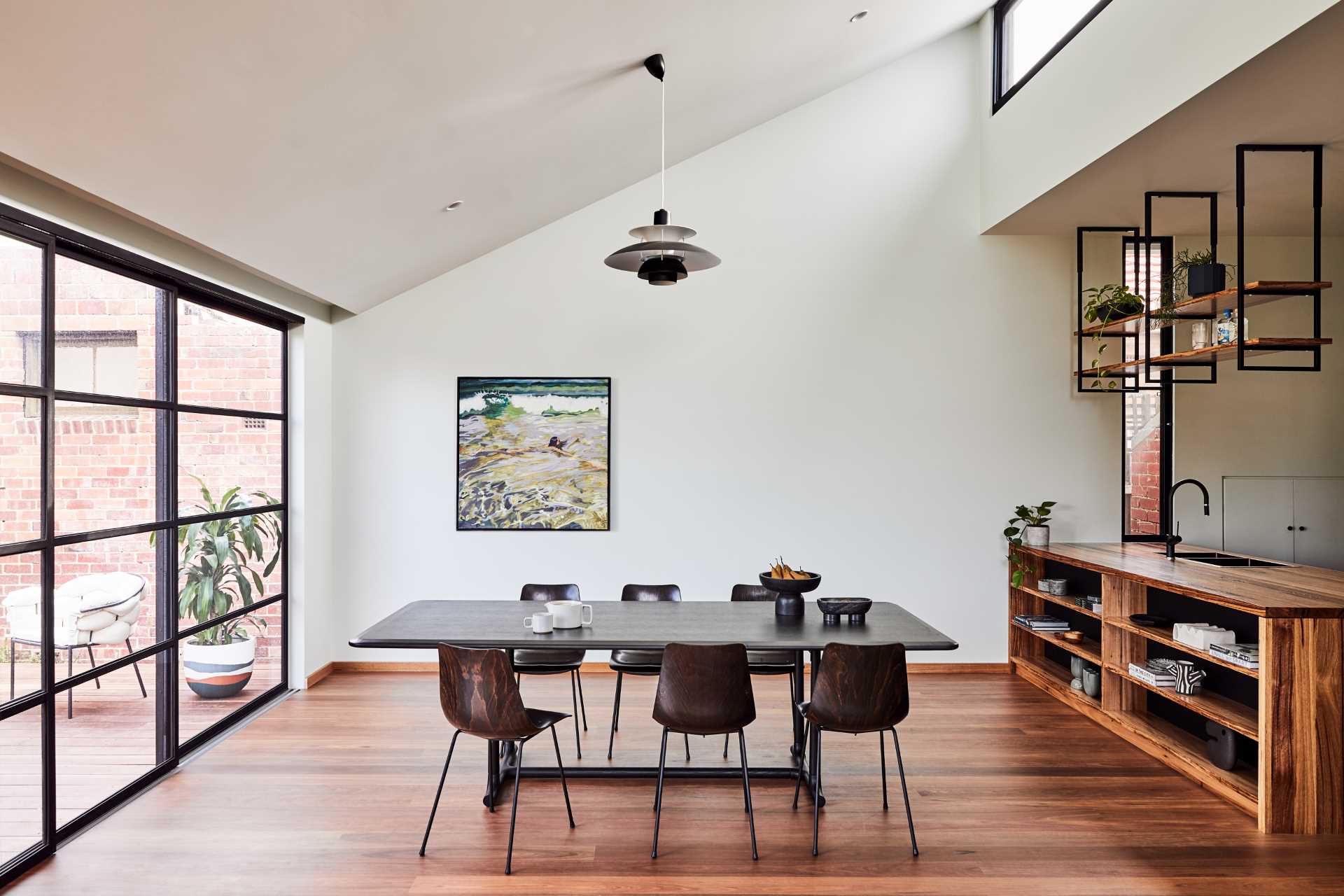 In the kitchen, black accents have been used to create a strong contrasting element with the solid timber 'Wormy Chestnut' countertops and shelving.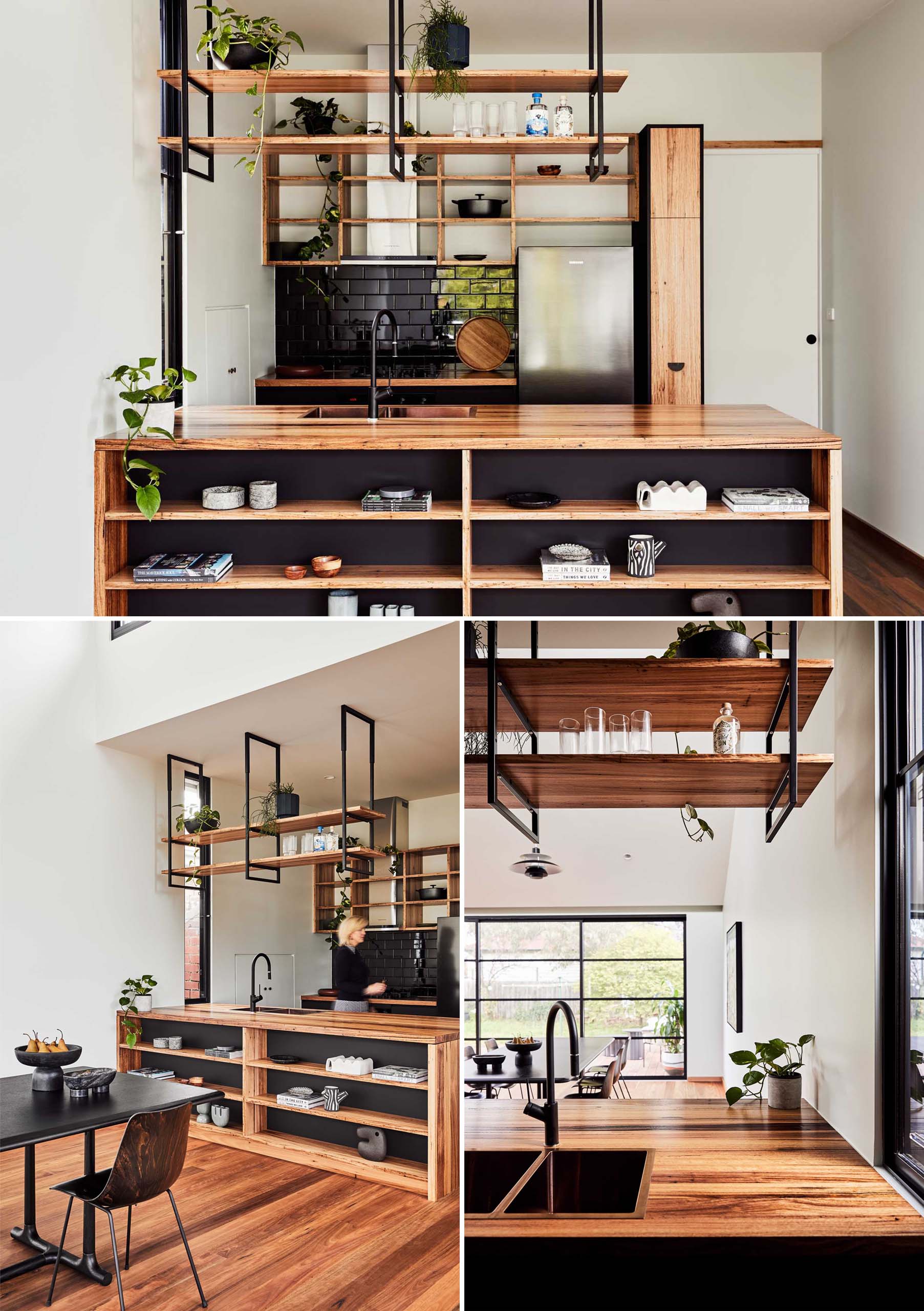 Photographer: Jade Cantwell | Architects: Circle Studio Architects | Builder: Woollard Constructions | Stylist: Bea & Co
Source: Contemporist