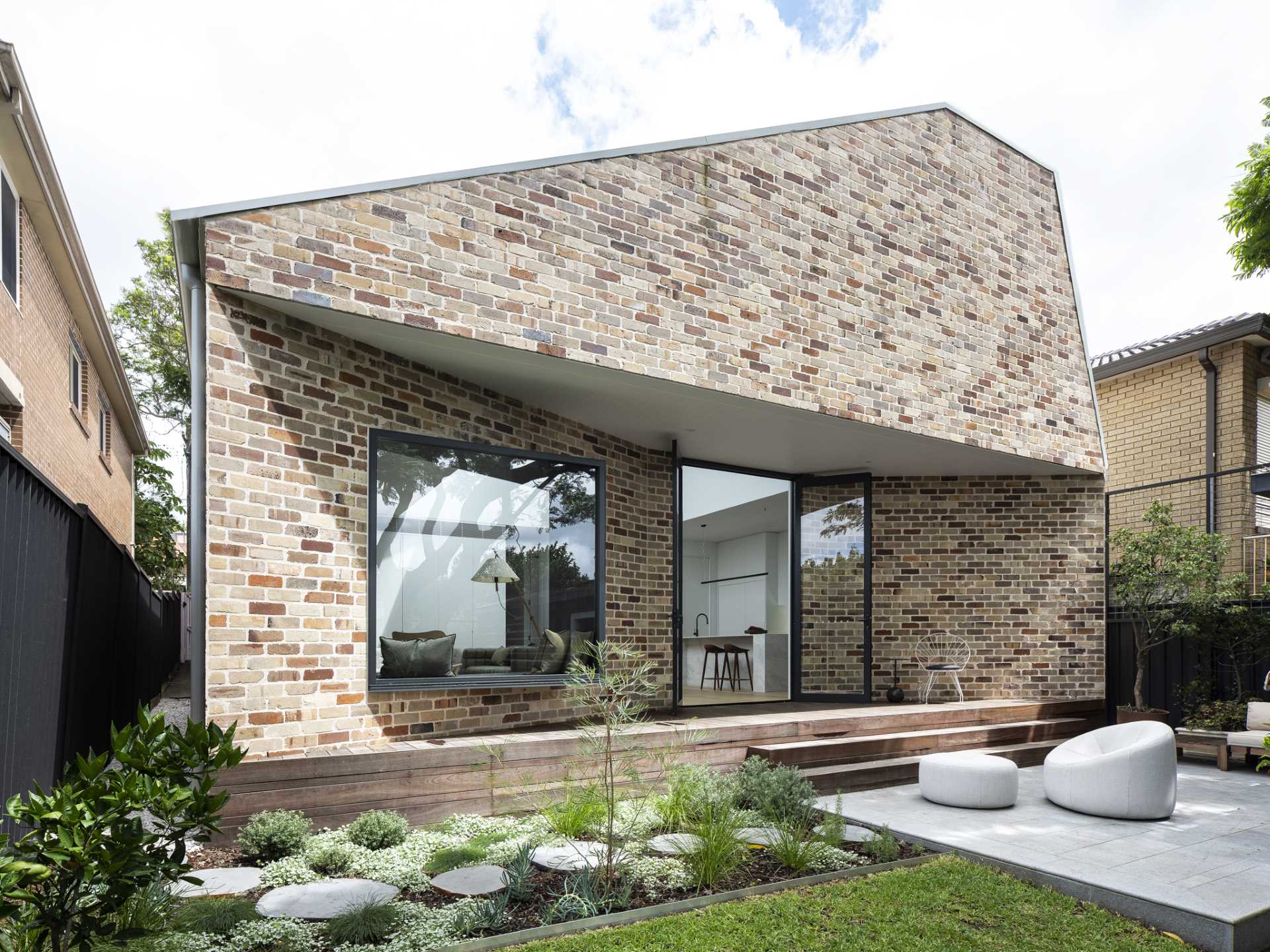 Carla Middleton Architecture has recently completed the renovation of a home in Hurlstone Park, a suburb of Sydney, Australia, and included in the updated design, is a rear addition built with recycled bricks.
The original home is a cute cottage with a front white fence, a brick path, and a porch that runs across the front of the house. The original entryway gives a glimpse of the new living area and the backyard.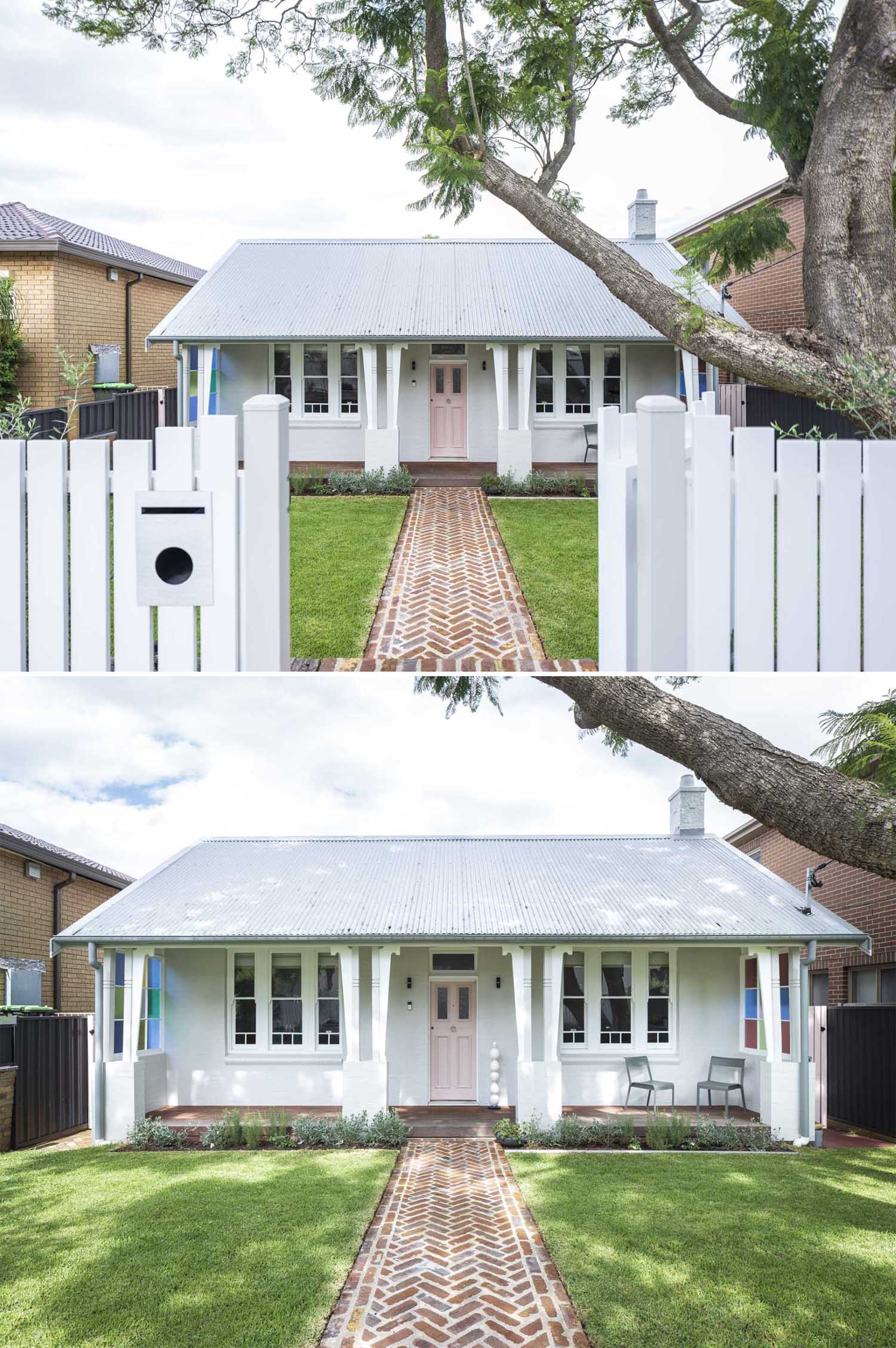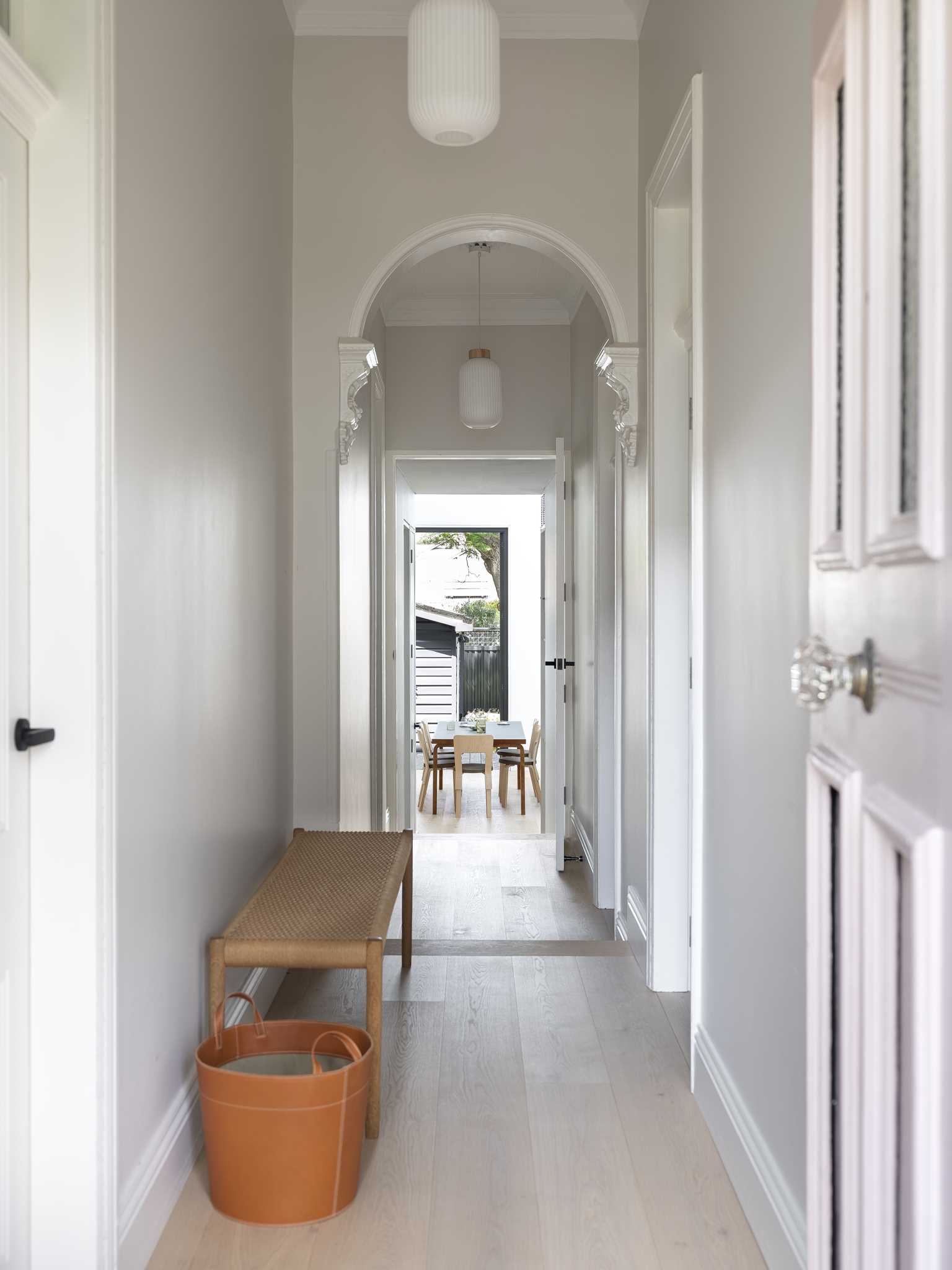 The recycled brick rear addition has been designed in a way that an overhang provides shade for the wood back deck. The angles of the lower section allow for a window seat in the living room to protrude away from the wall, while the black window and door frames add a contrasting design element.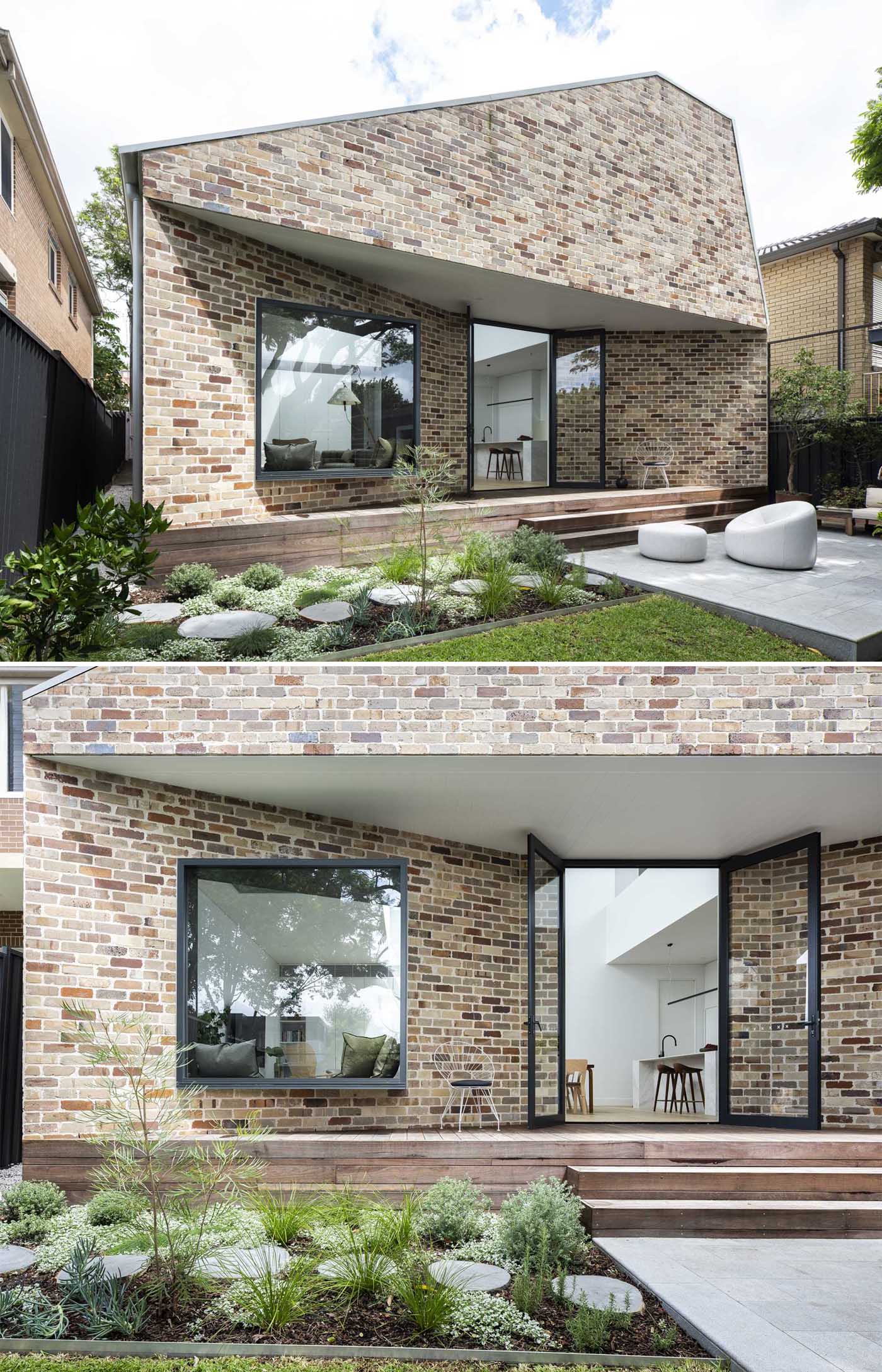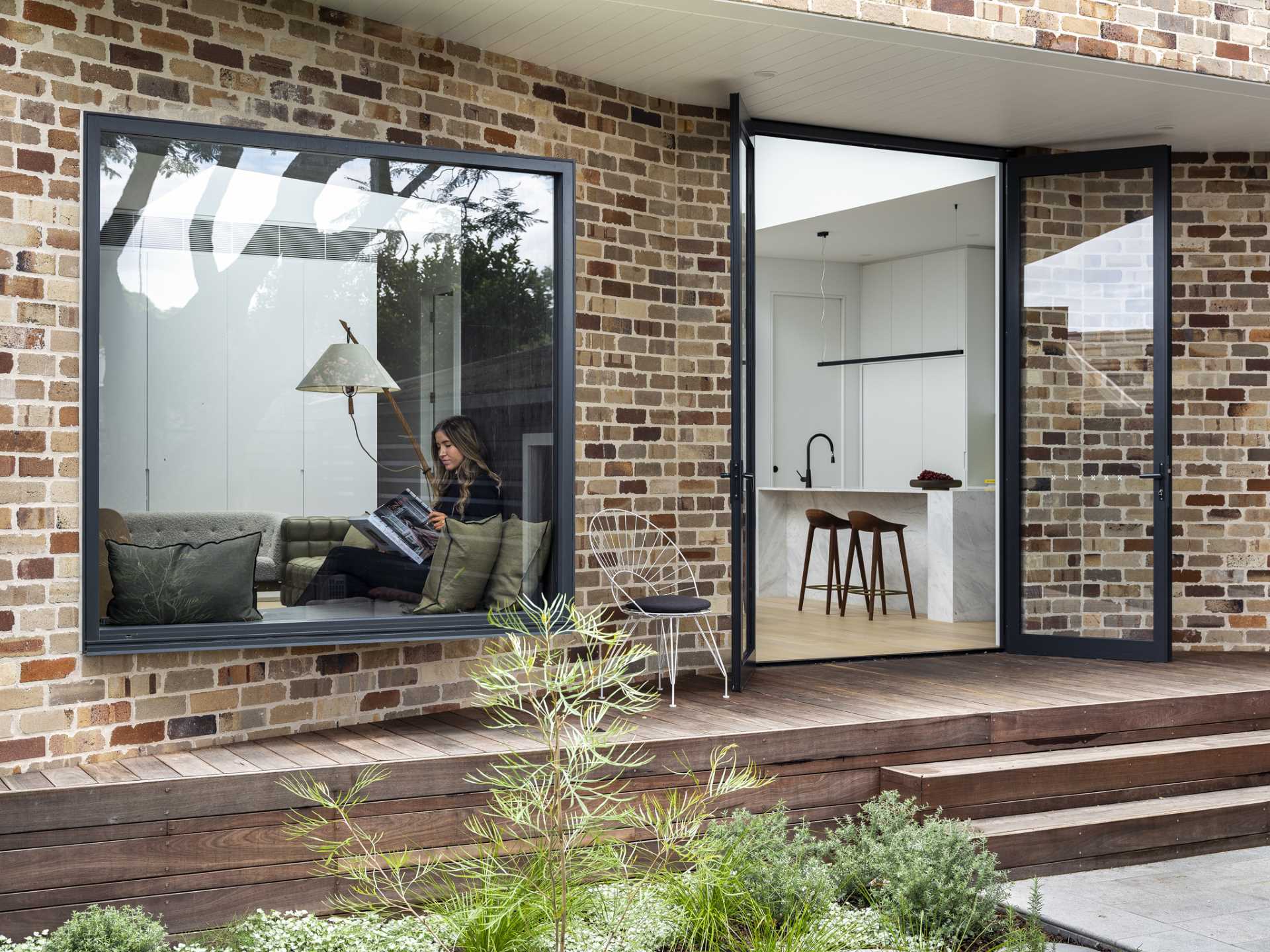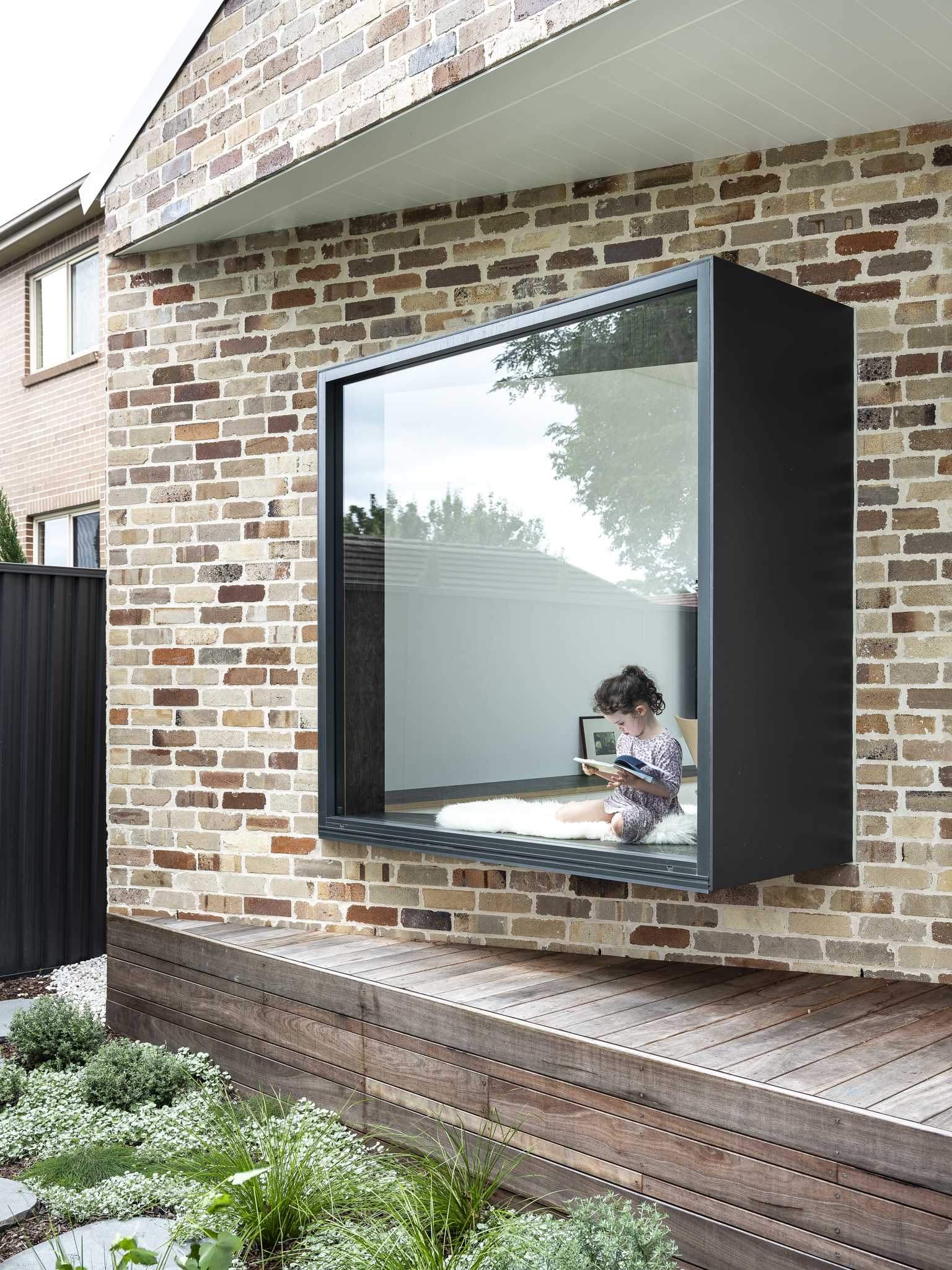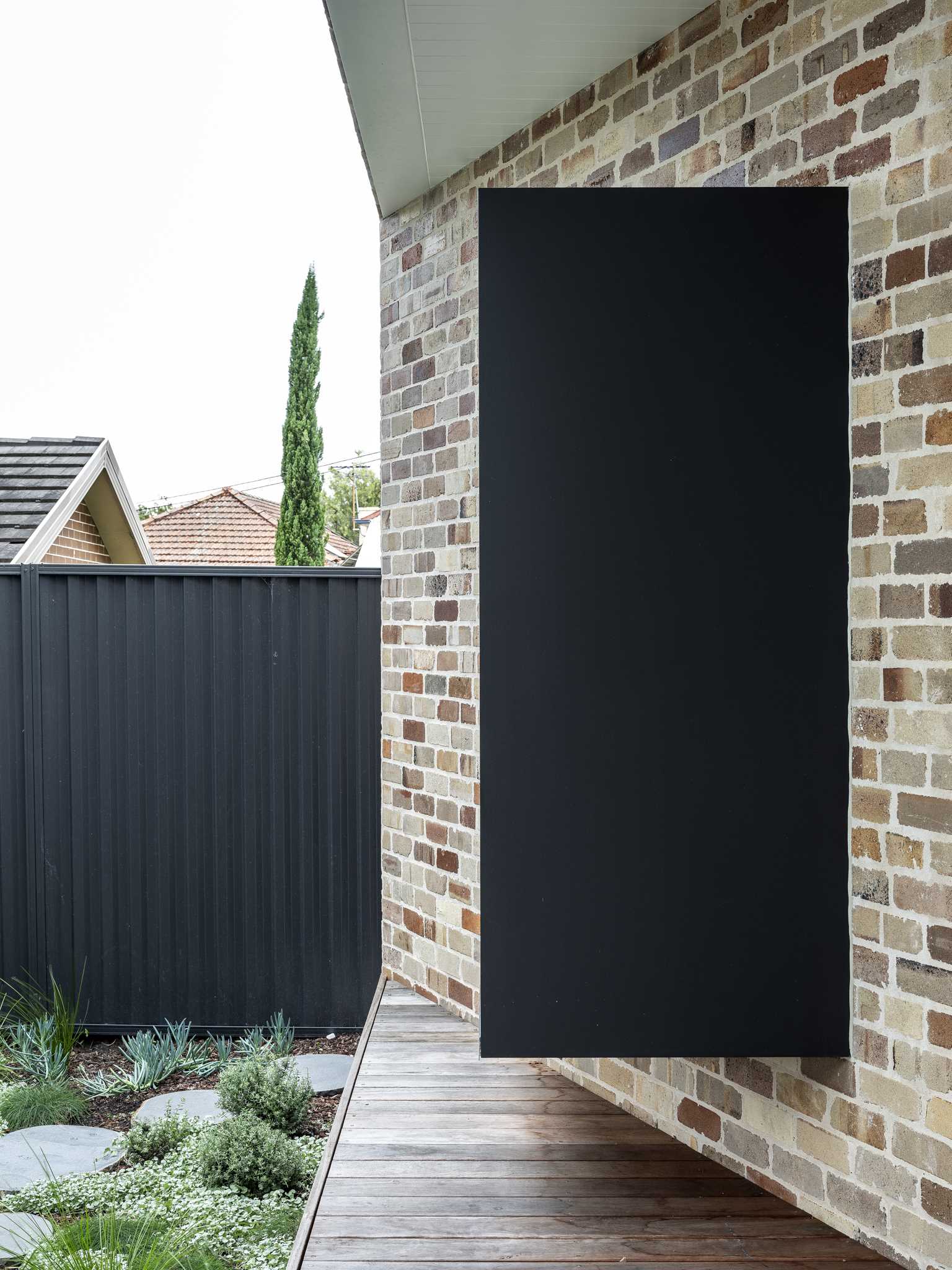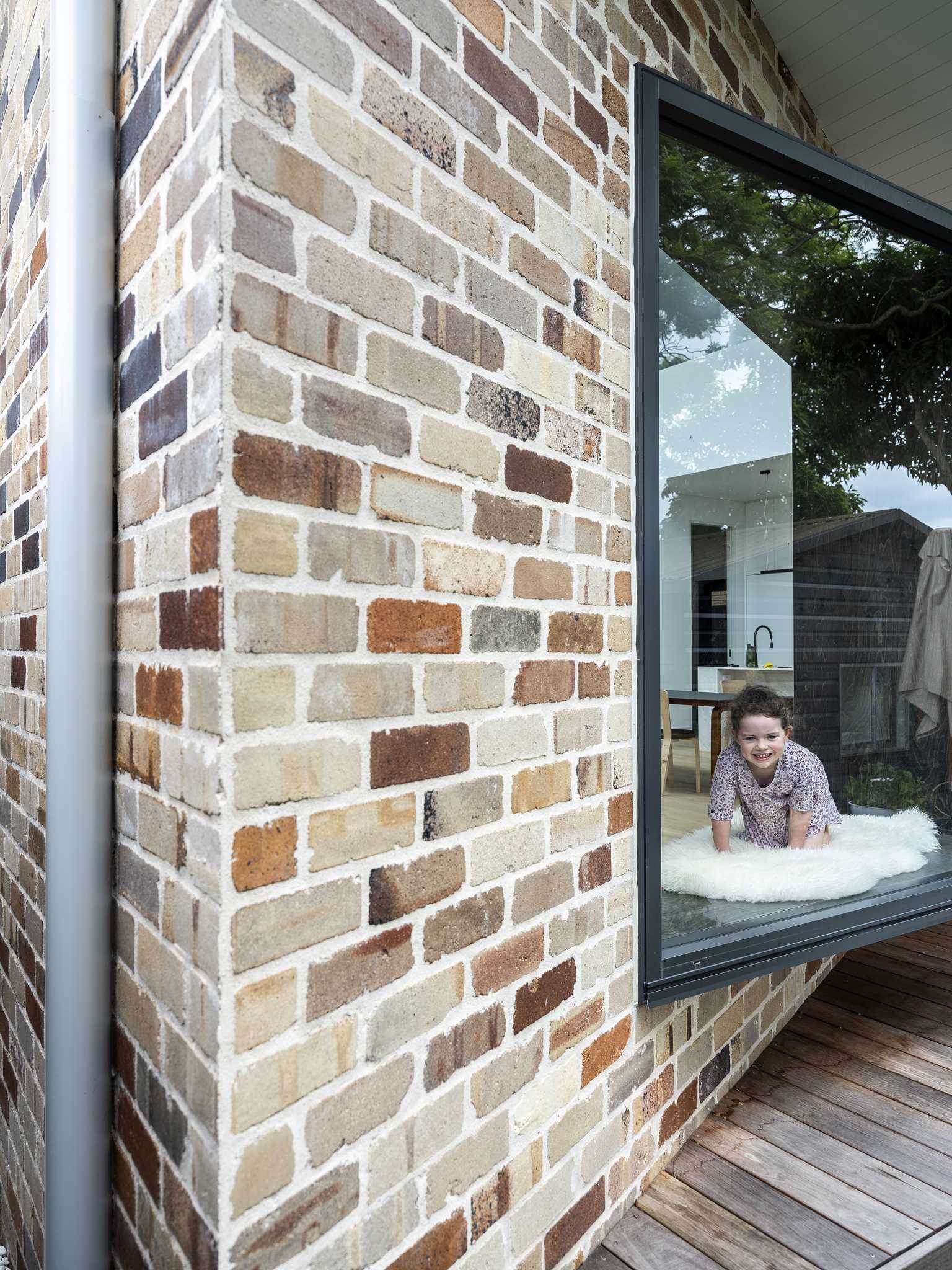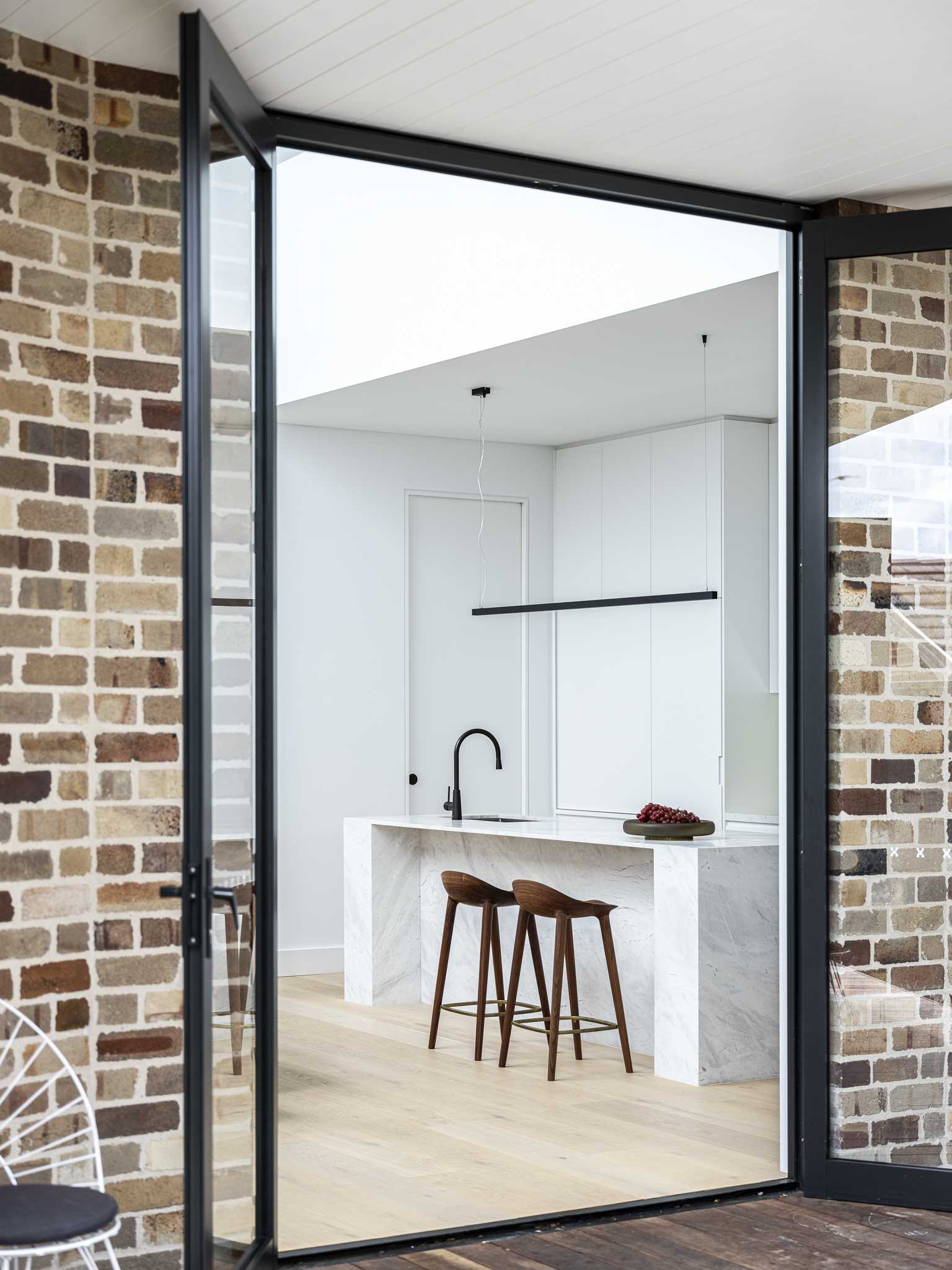 The new interior spaces are bright white and include an open-plan living room, dining area, and kitchen. The angled window creates additional living space in the living room, while the wood surface wraps from the seat and onto the cabinets that run along the wall and under the TV. A wall of cabinetry adds even more storage to the room.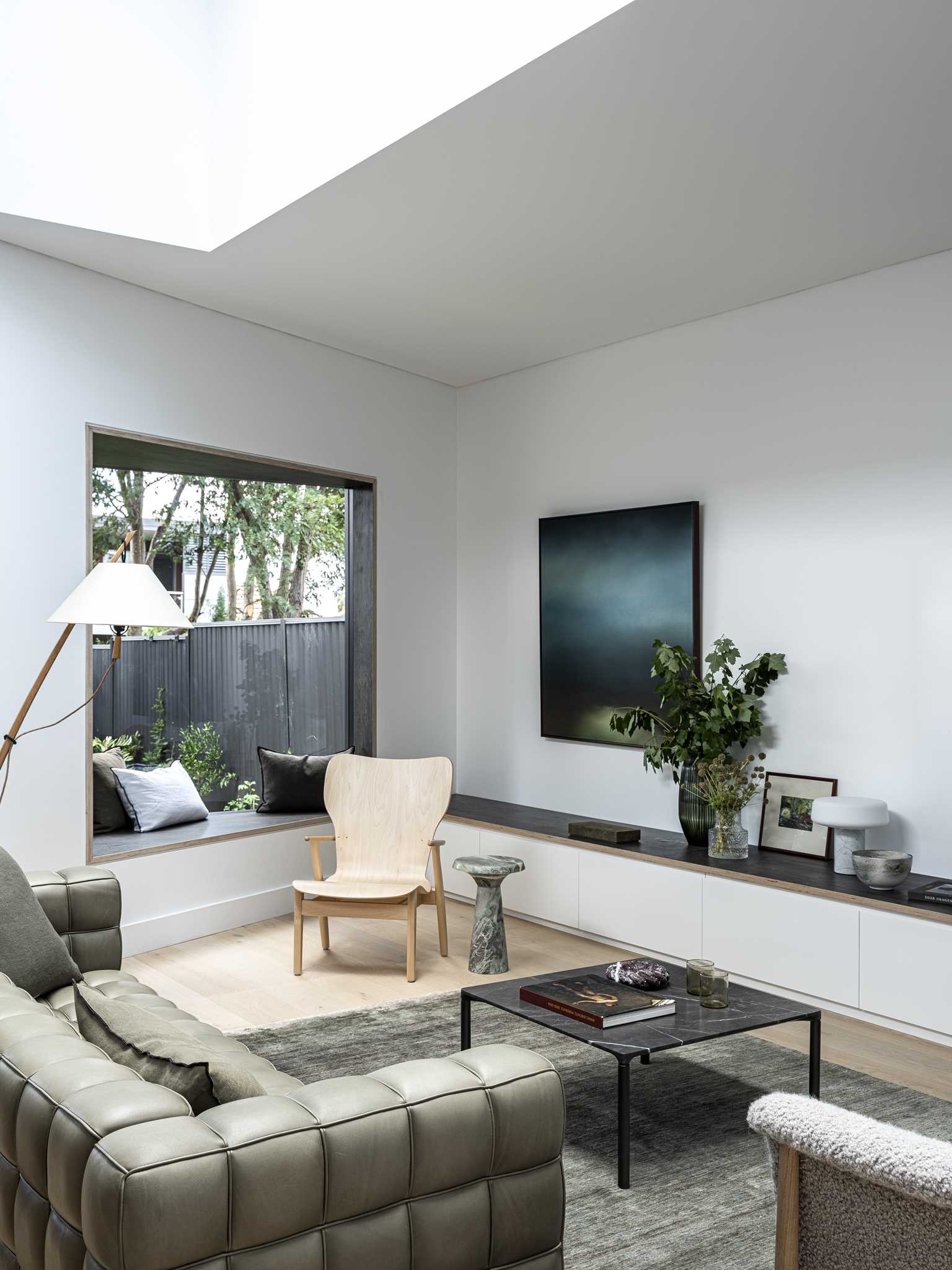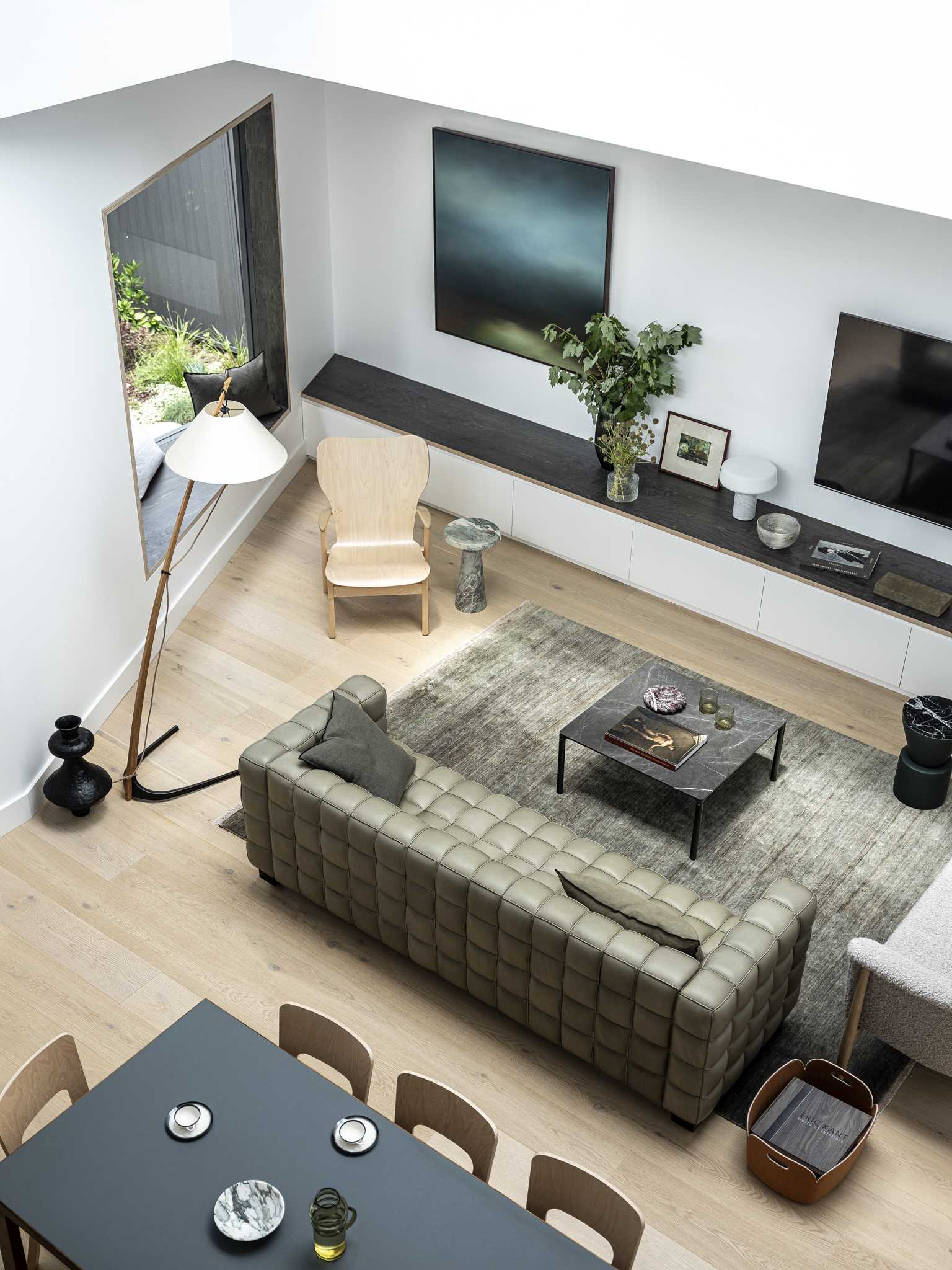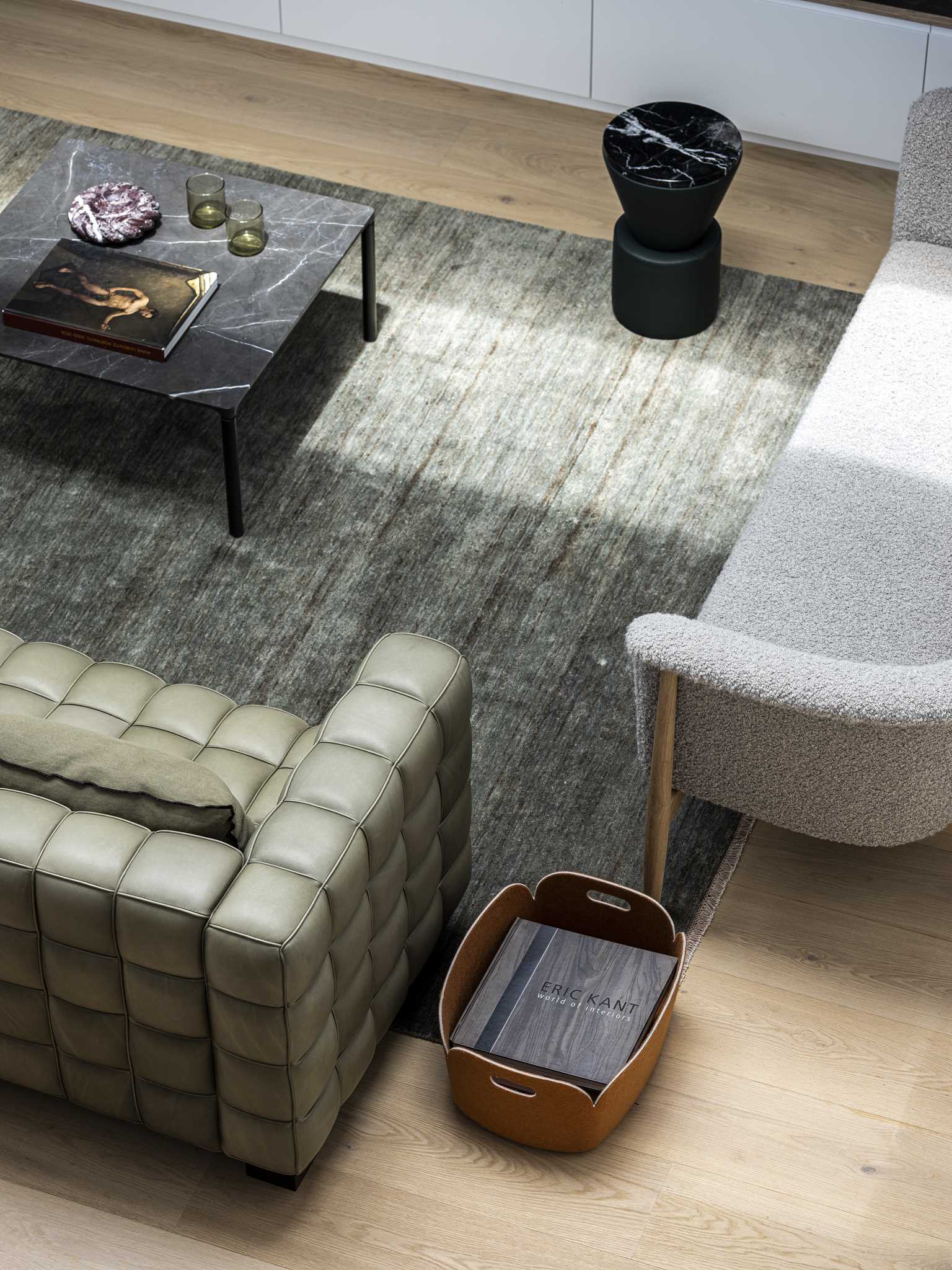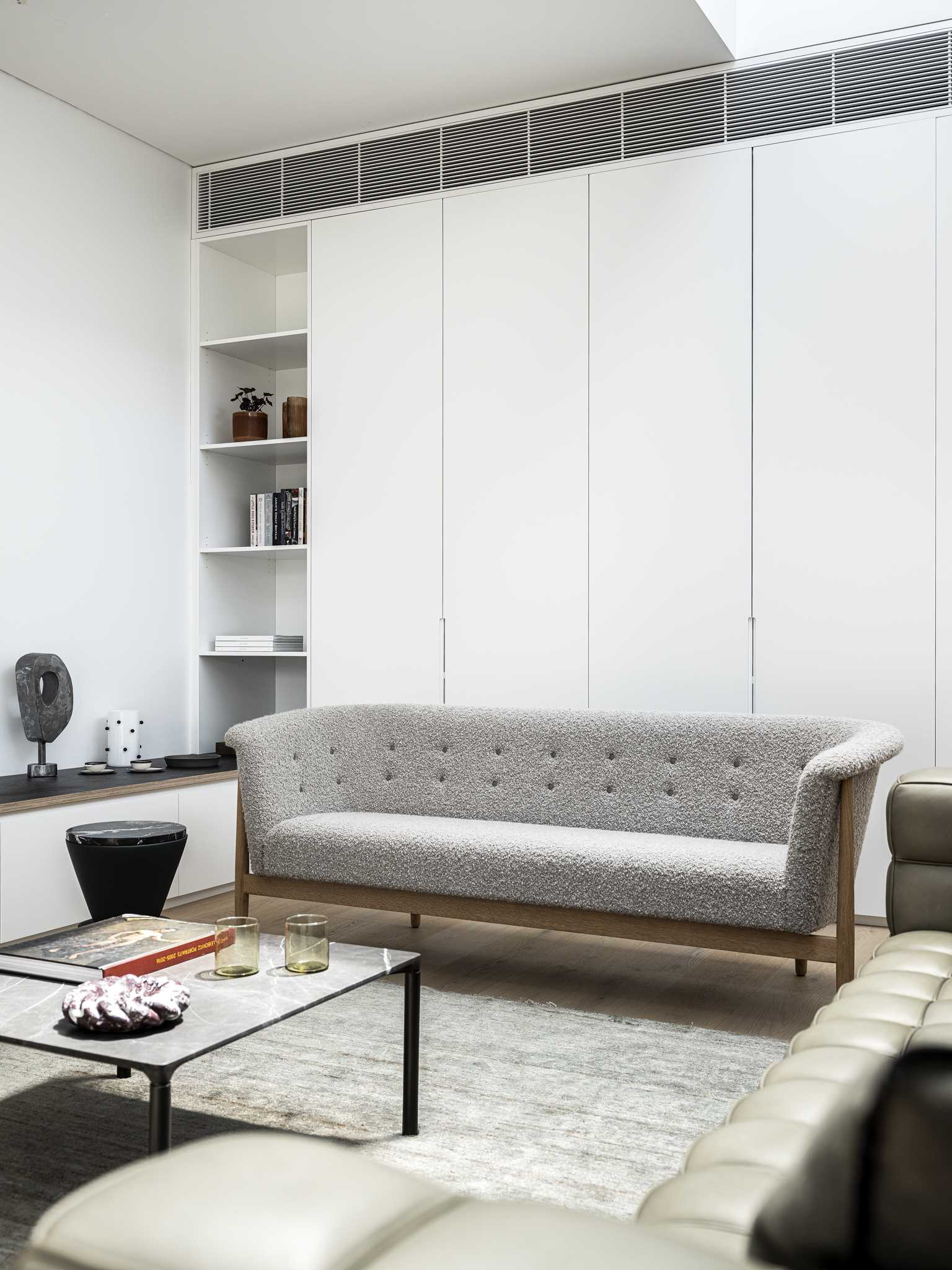 The dining area is located between the living room and the kitchen, and is positioned beneath a large skylight.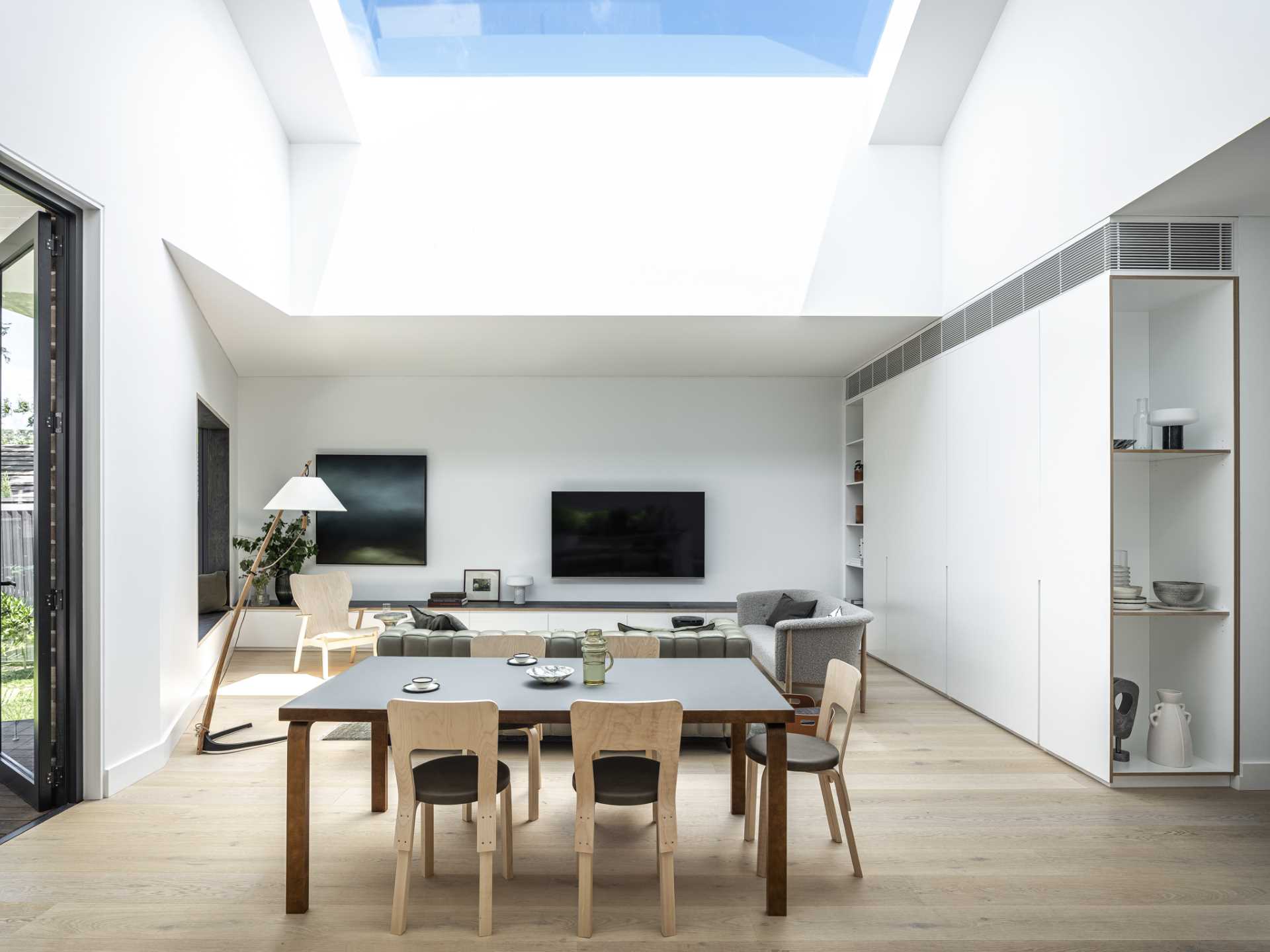 In the kitchen, the floor-to-ceiling minimalist white cabinets are broken up by a window that acts as a backsplash. An island provides additional countertop space and a place for the sink.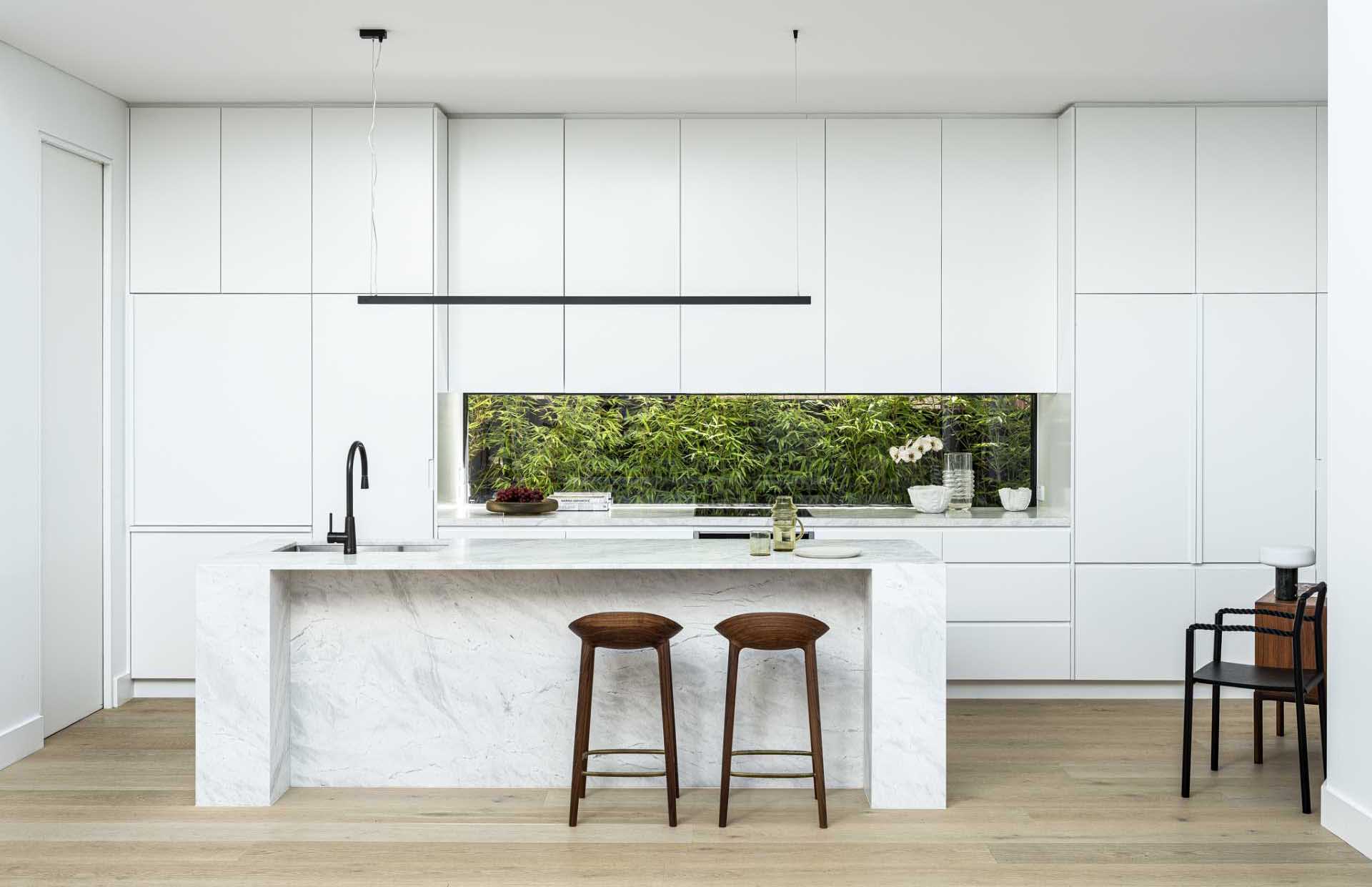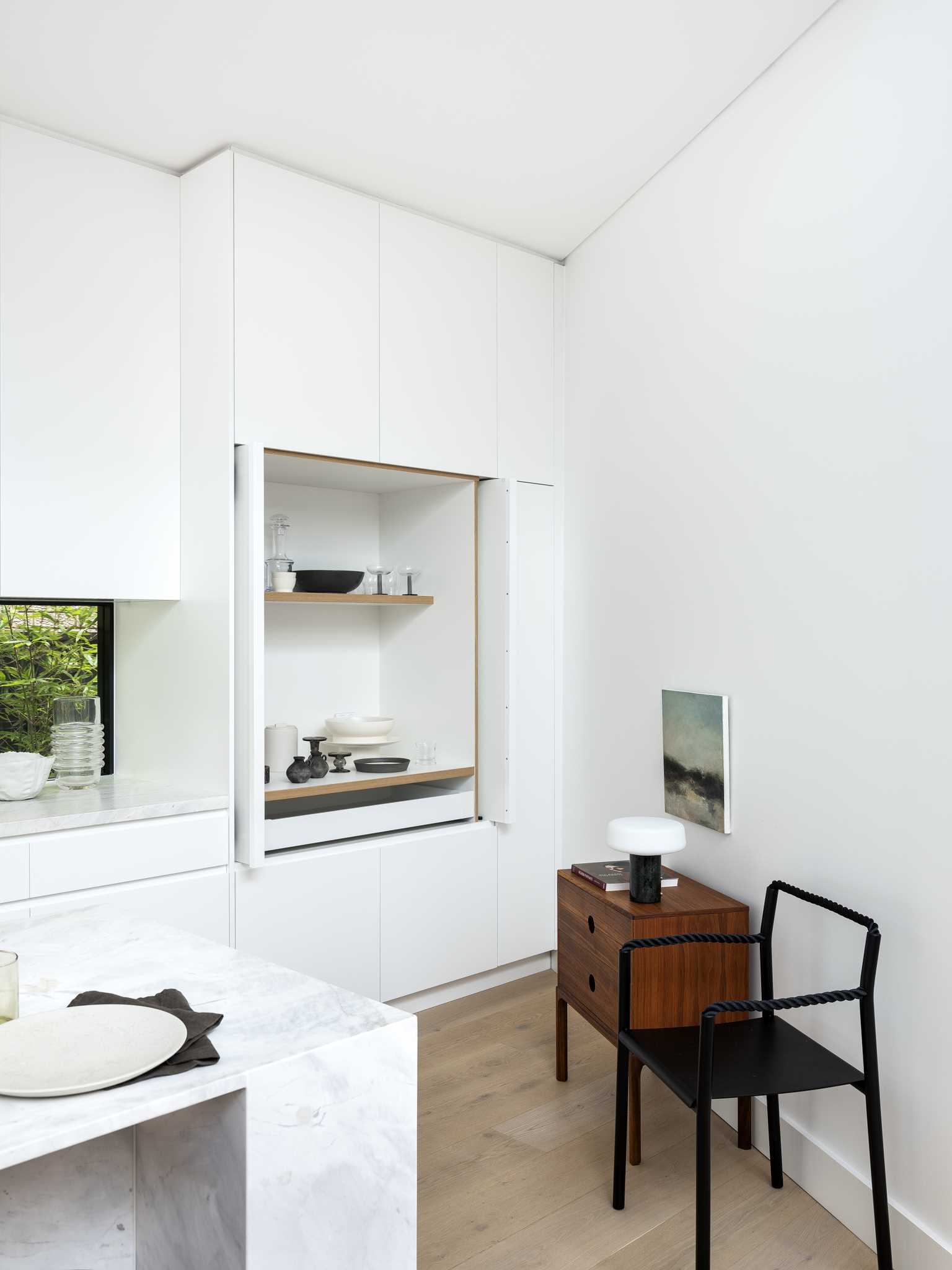 The home's bedrooms have a contemporary design, with light-colored walls and grey carpet. In the child's room, the fireplace has been kept as a reminder of the original home.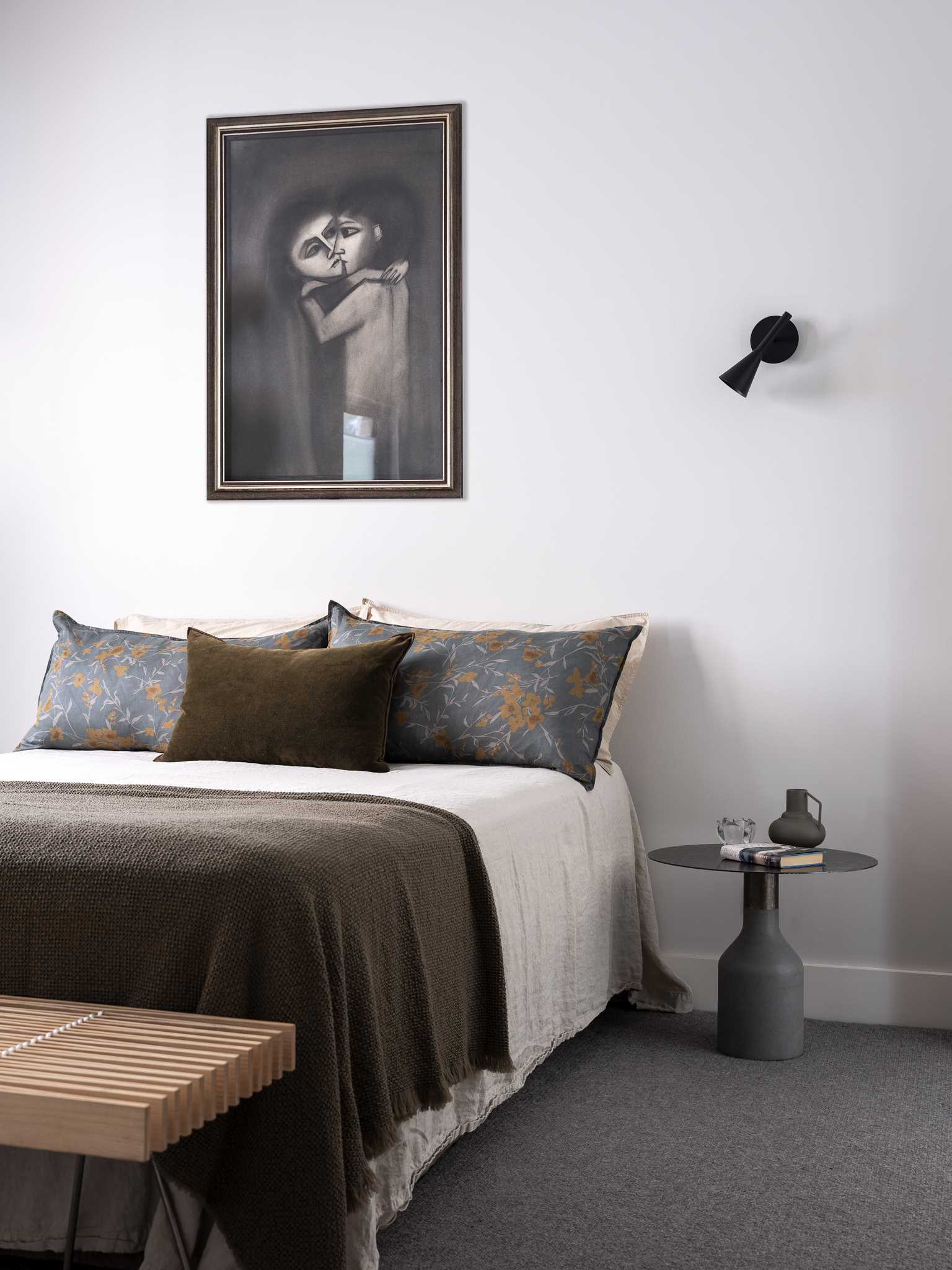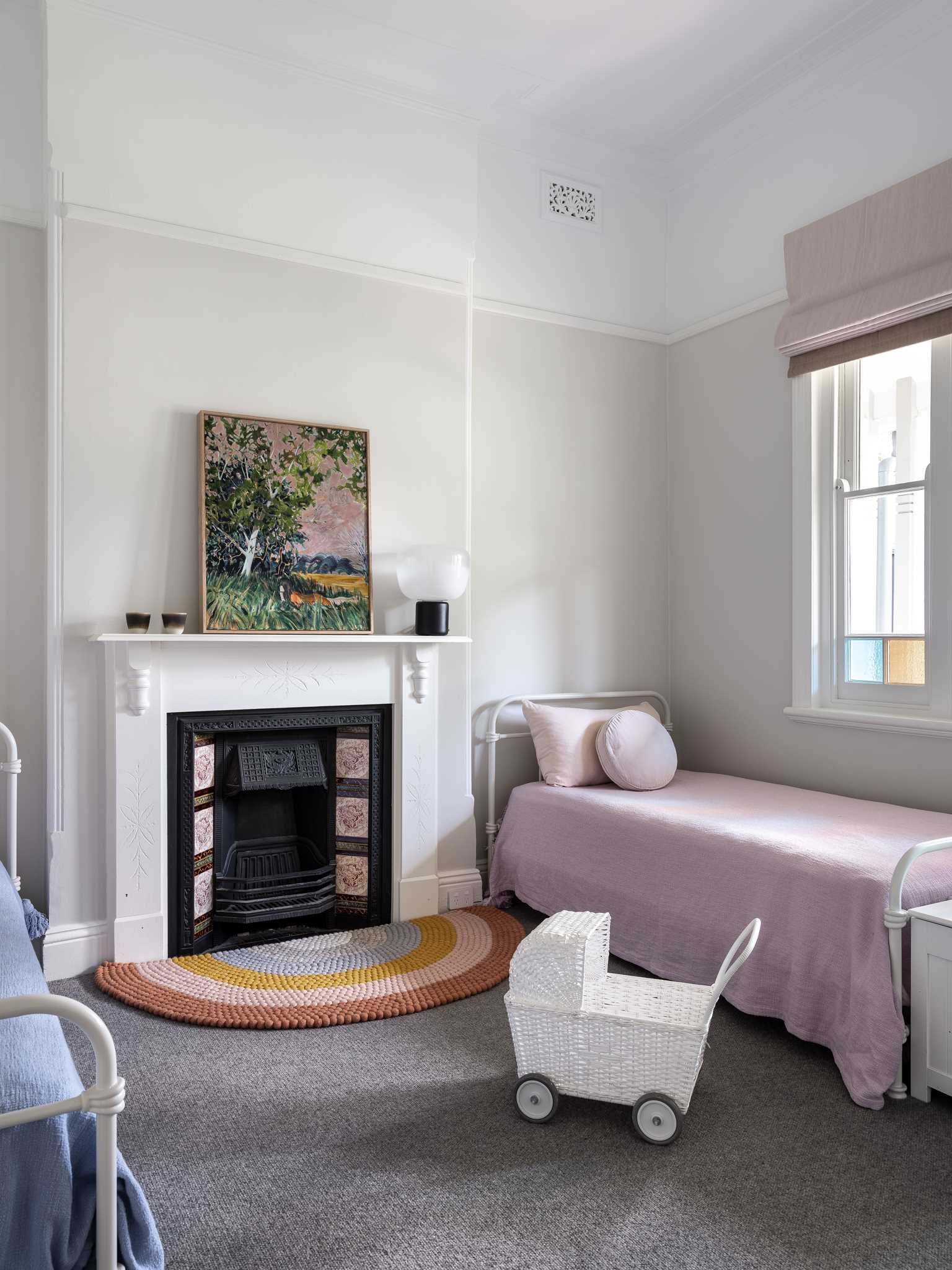 The bathrooms are also contemporary in their design, with one bathroom featuring tiled walls and a built-in bathtub, while the other bathroom has a more earthy color palette.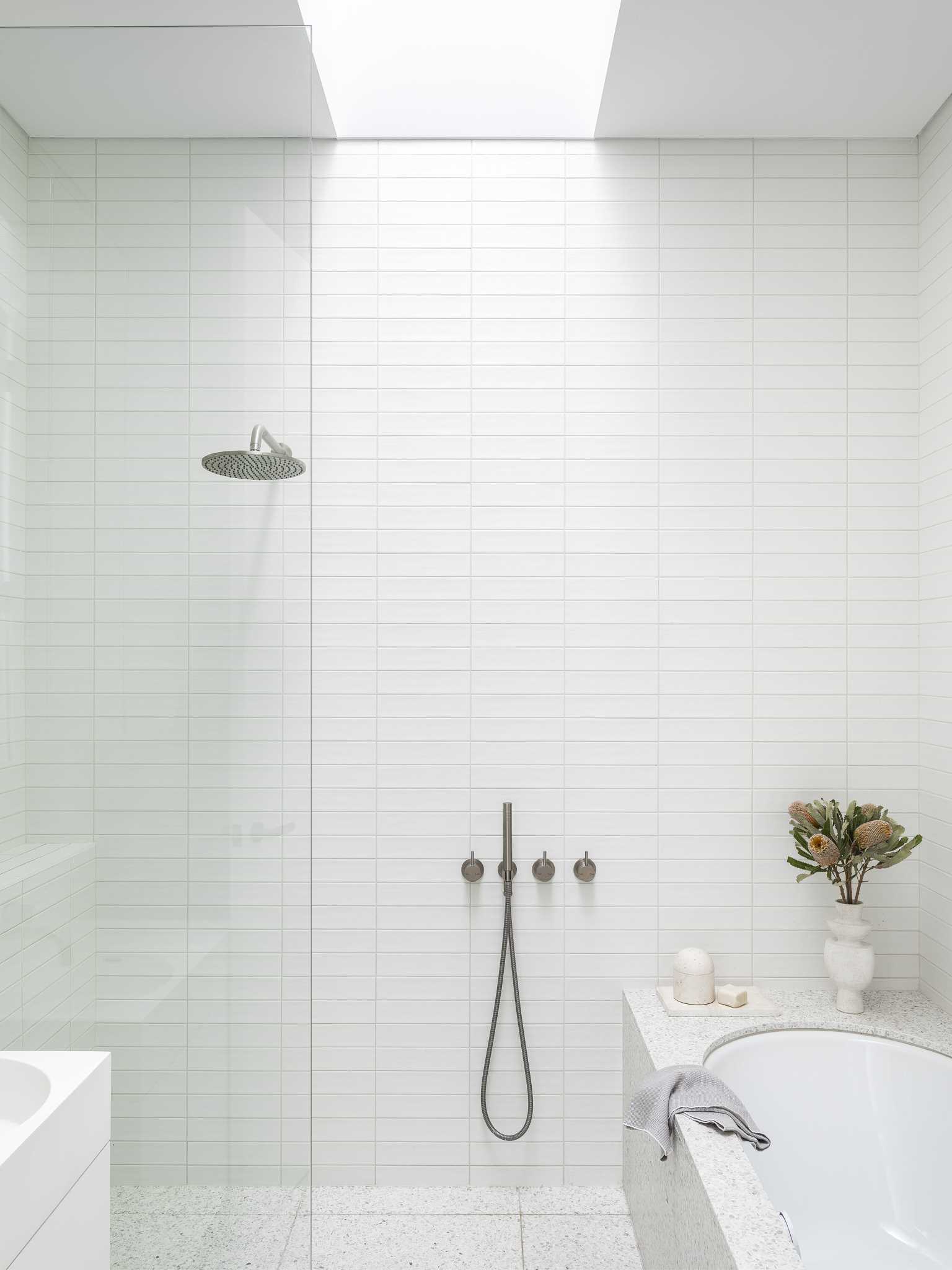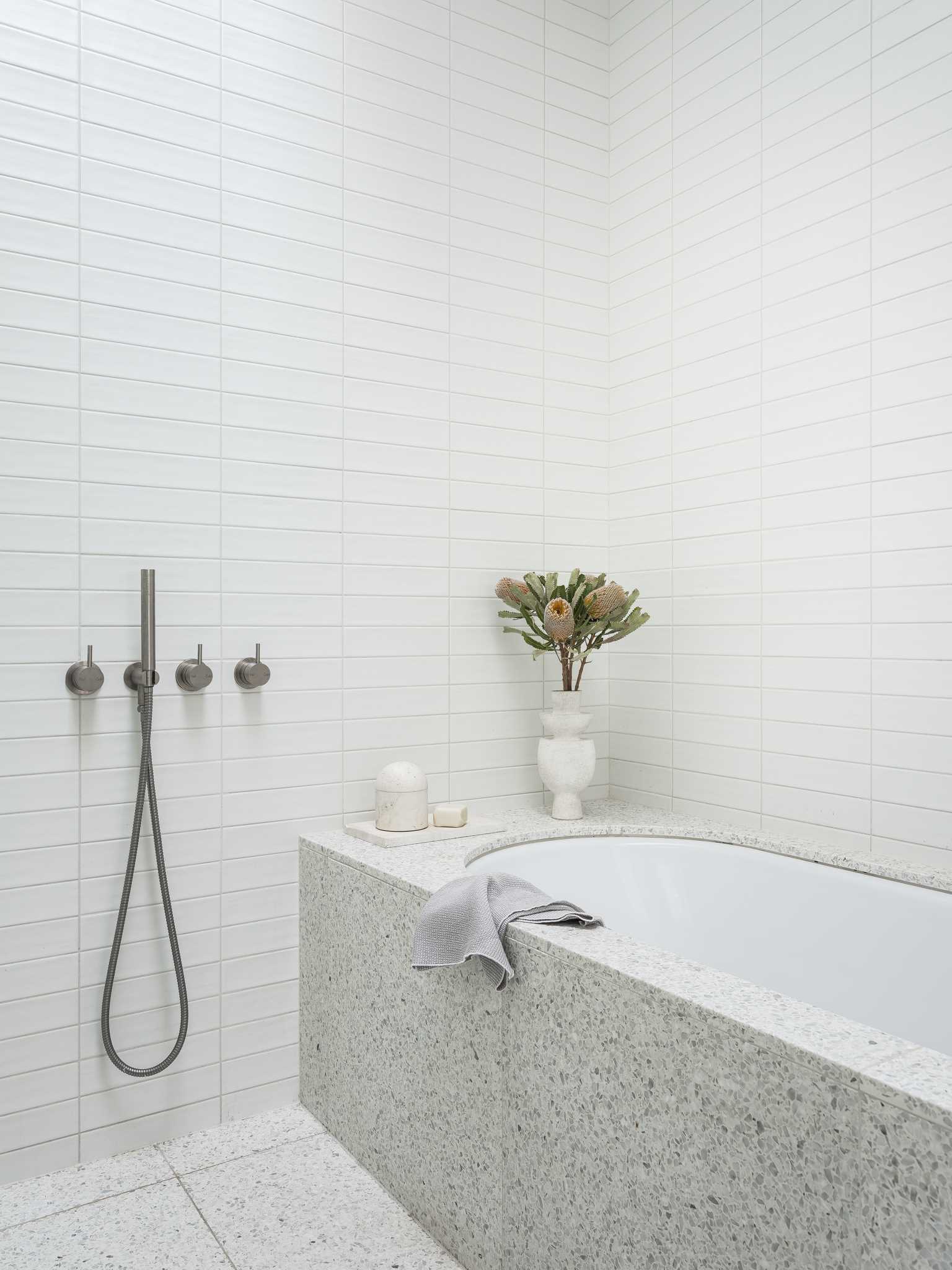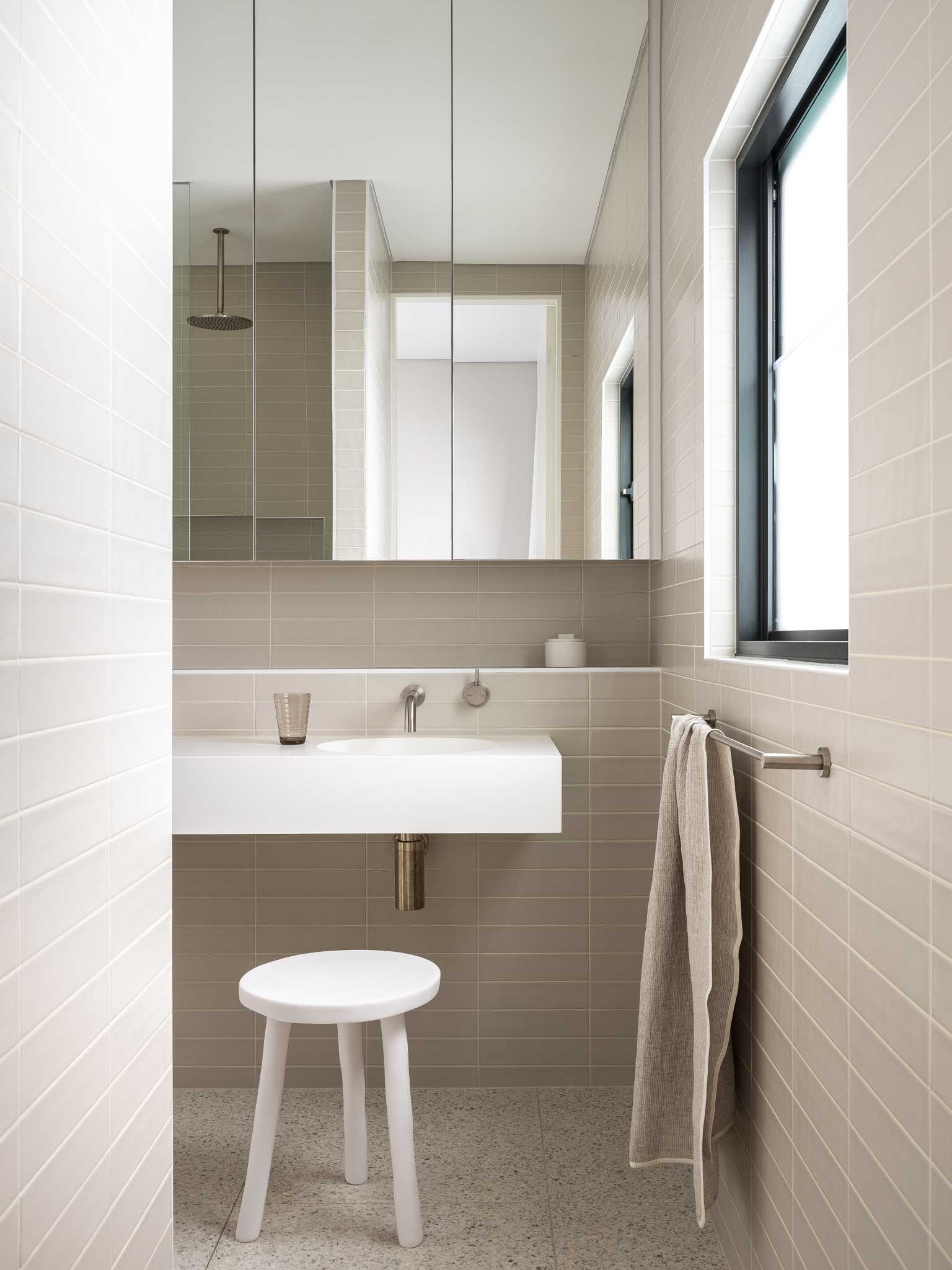 In the laundry room, a counter has been placed across the washing machine and dryer, creating a place for folding clothes, while cabinets add storage.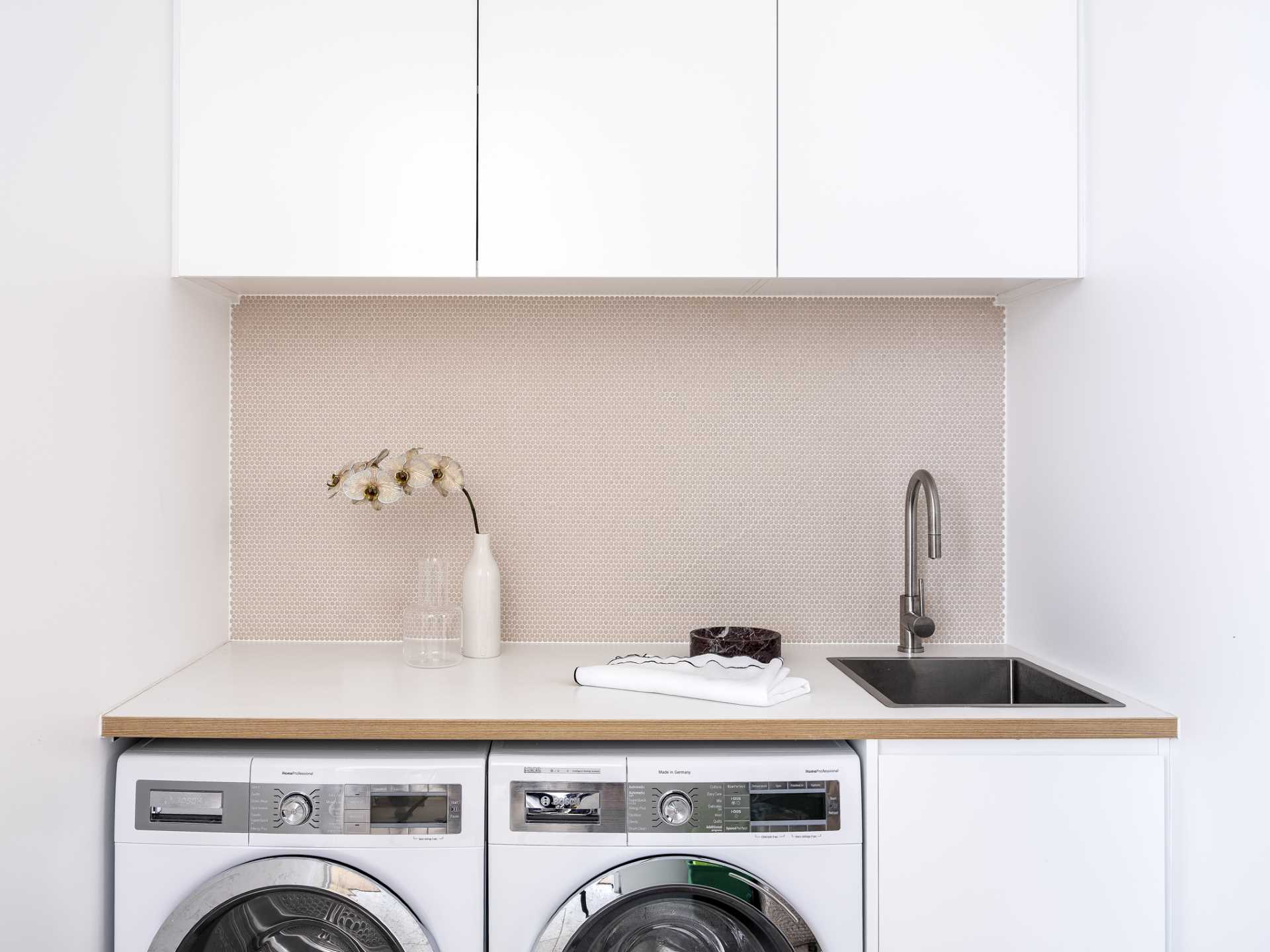 Photography by Tom Ferguson
Source: Contemporist