March 3, 2022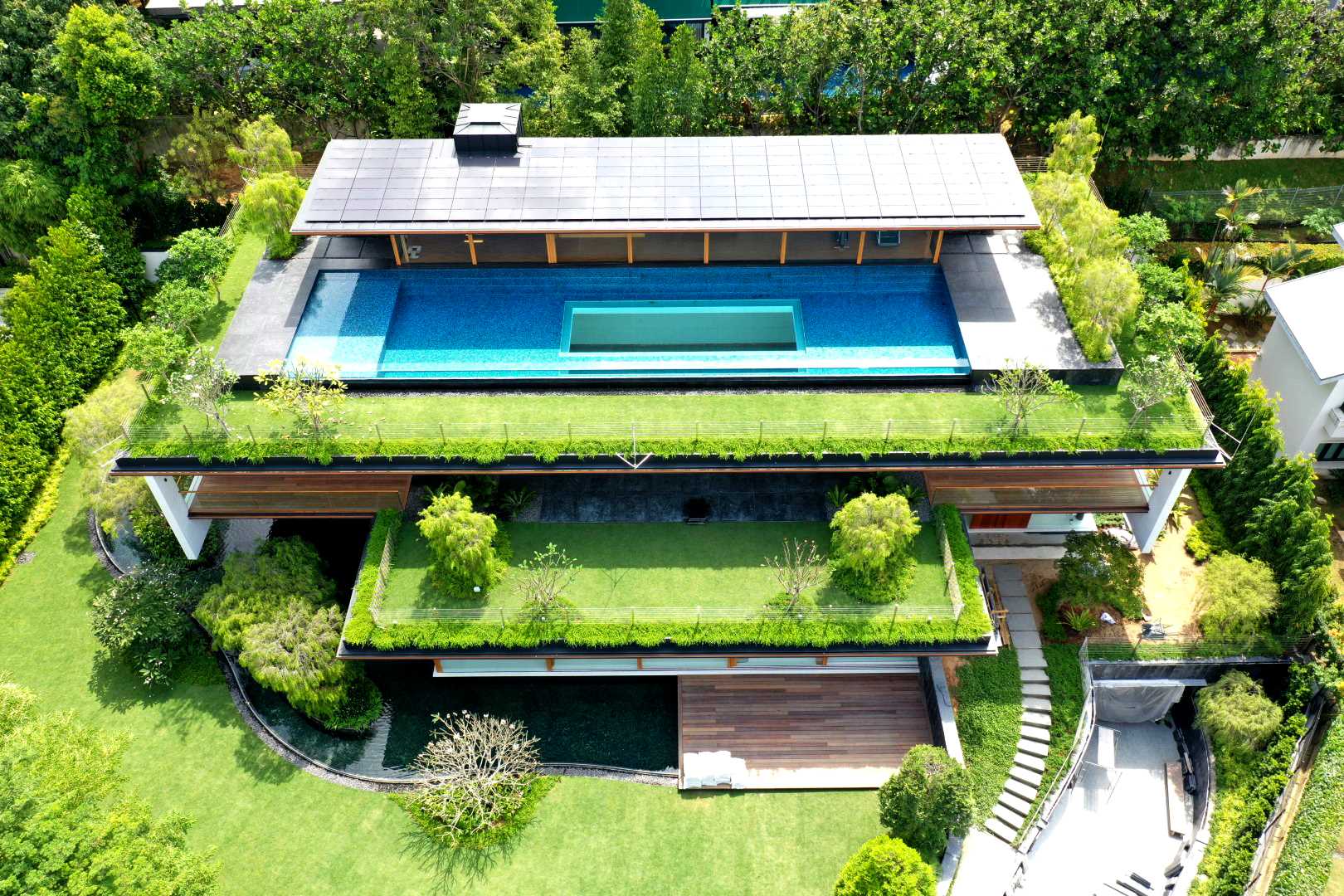 GUZ Architects has designed a new house in Singapore that has terraced roof gardens to keep the home cool.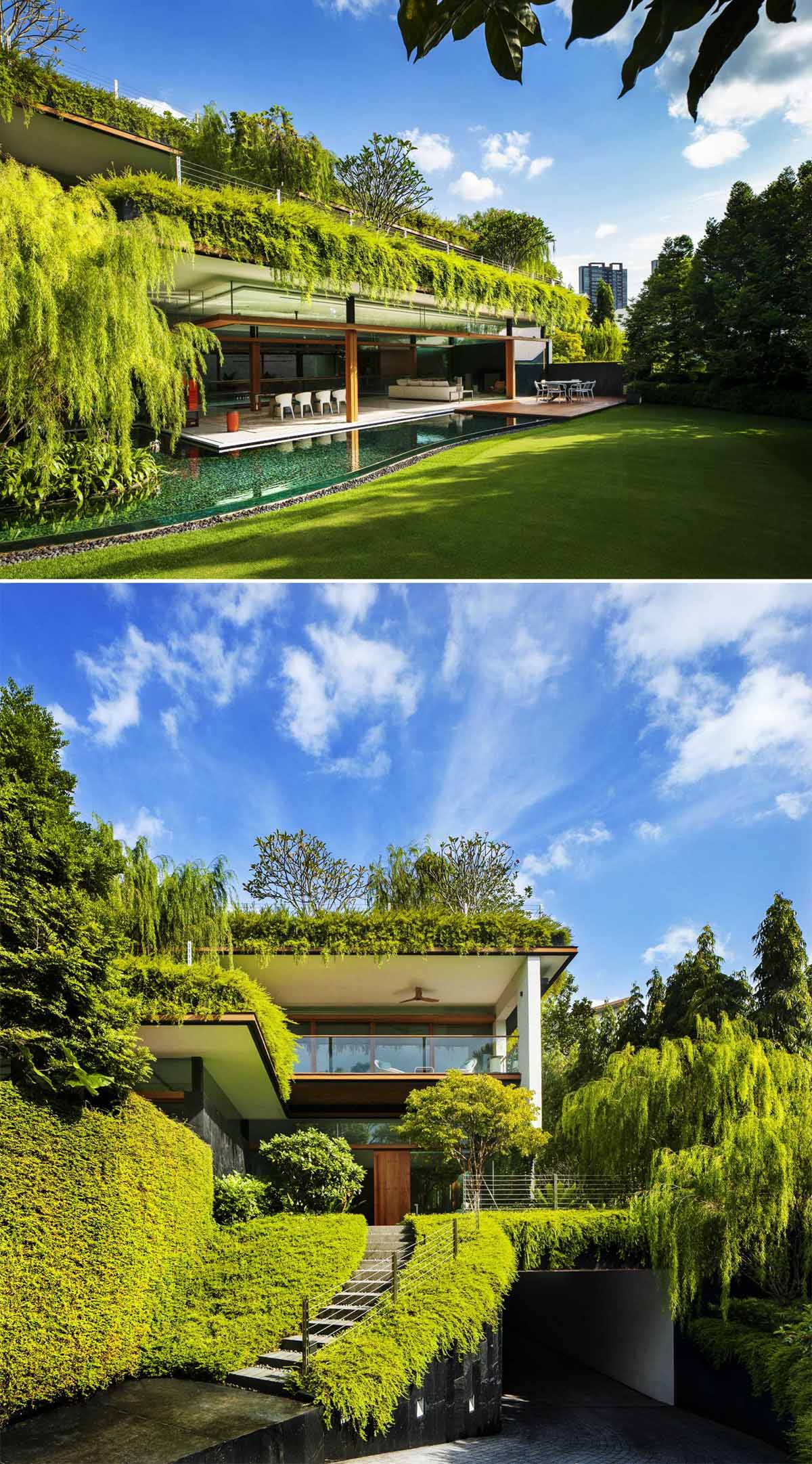 The home, which has multiple levels, includes lush gardens that flow over the edges of the roofs.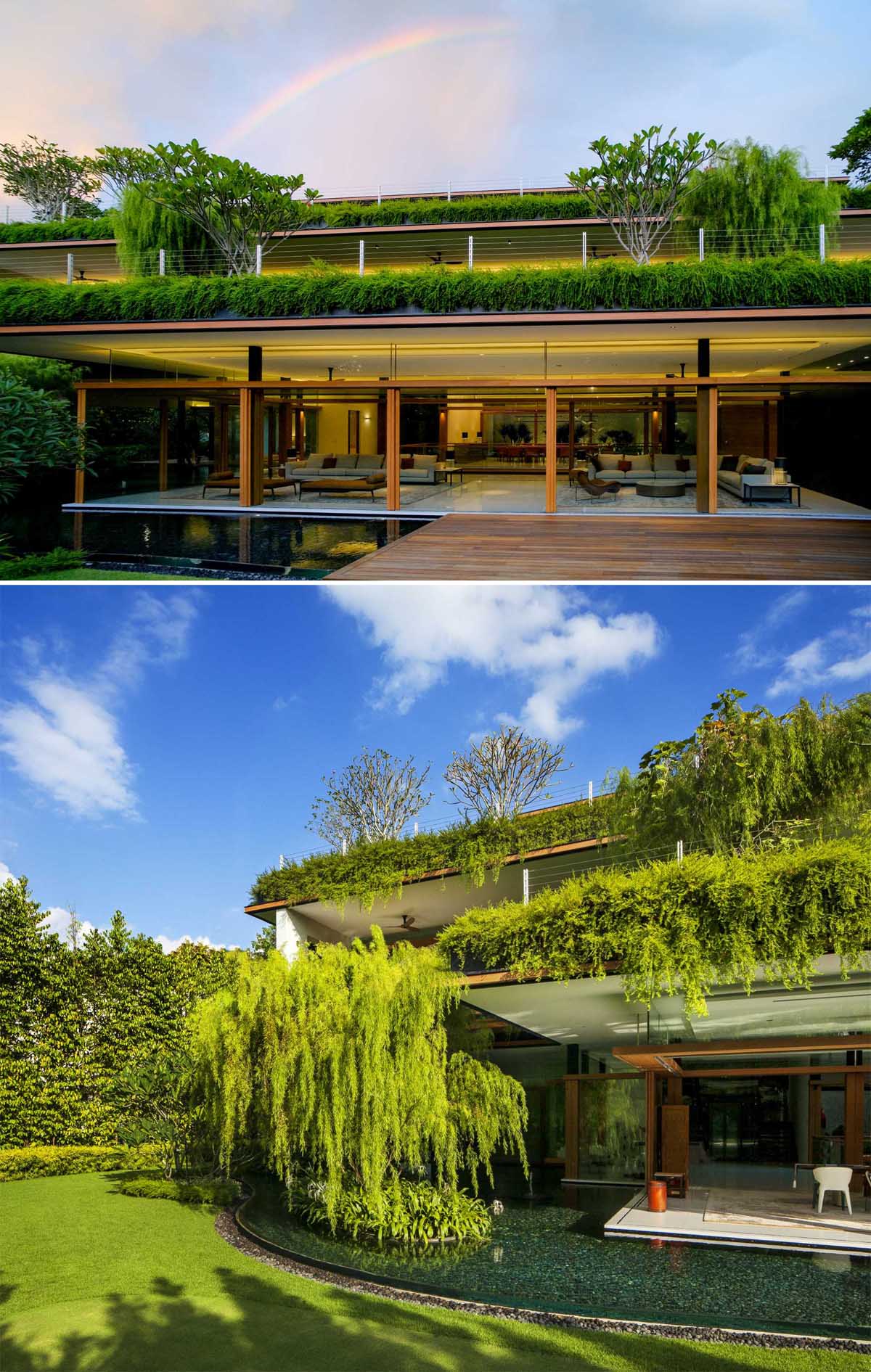 The lush gardens aren't only located in the rooftop gardens, but also surround the home. On the lower level of the home, there's a water feature that wraps around the living areas.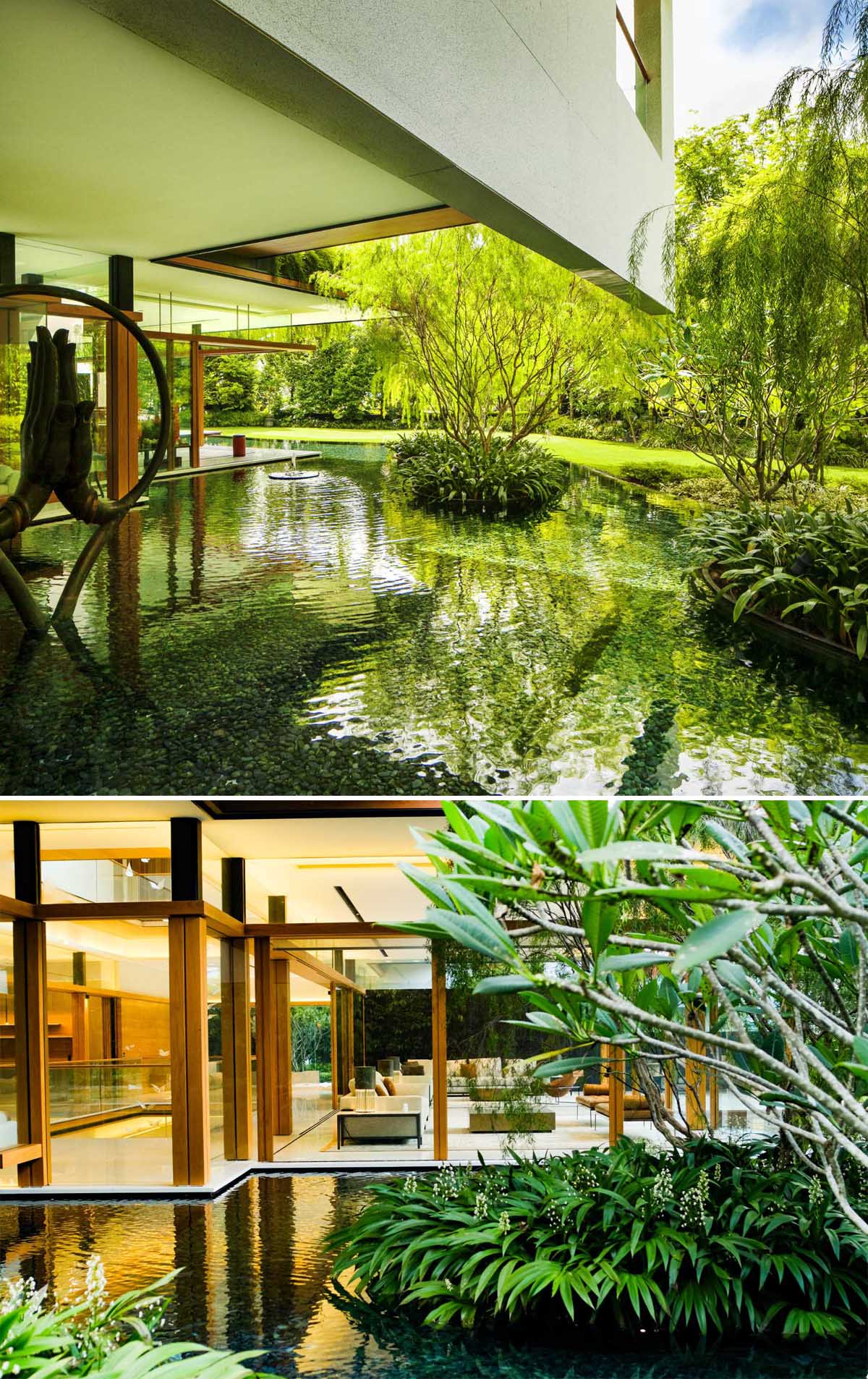 The social areas of the home are open to the water feature, deck, and yard, while the floor-to-ceiling windows allow natural light to flood the interior.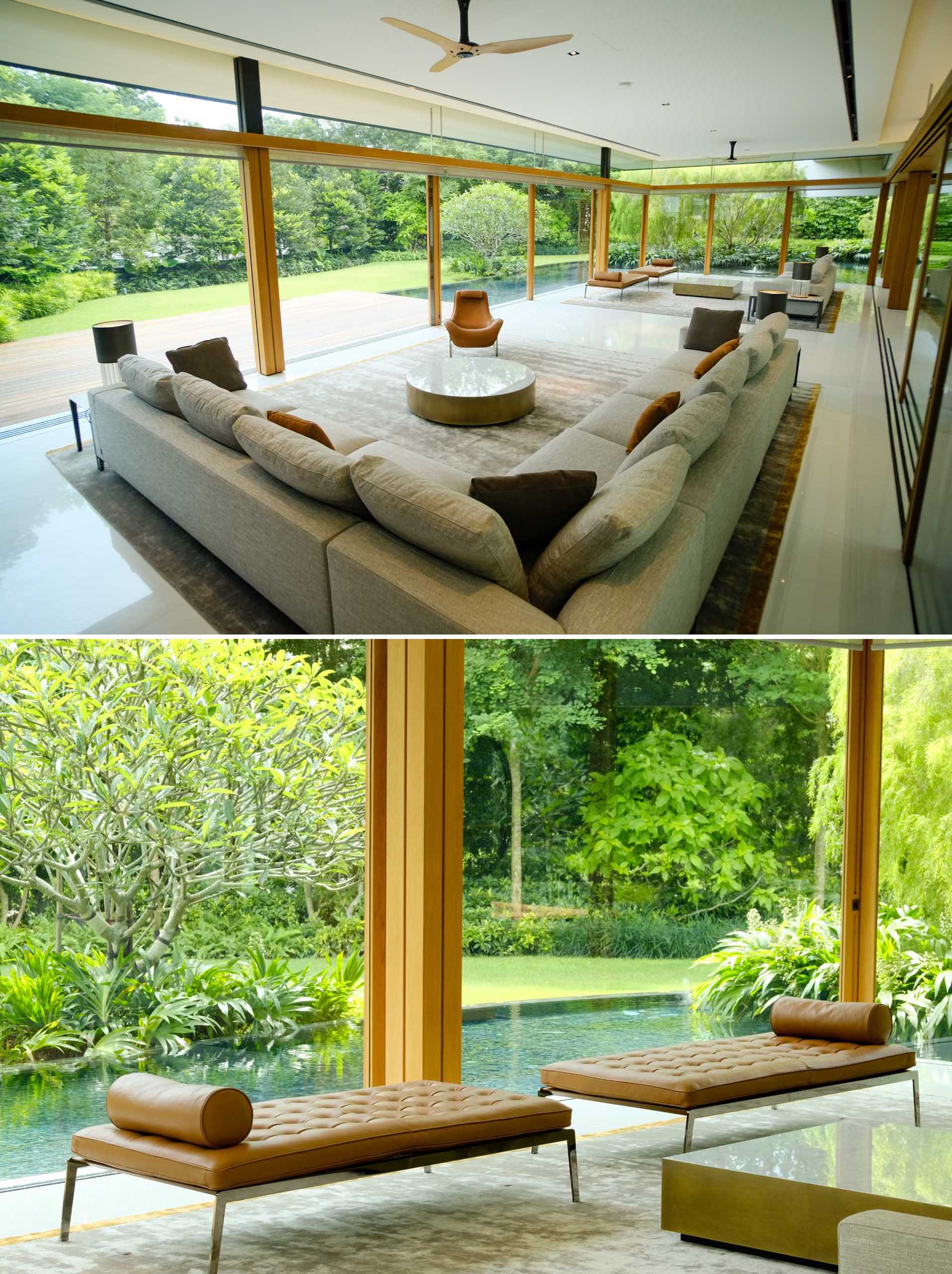 The upper floor of the home has a gym and swimming pool with views of the city.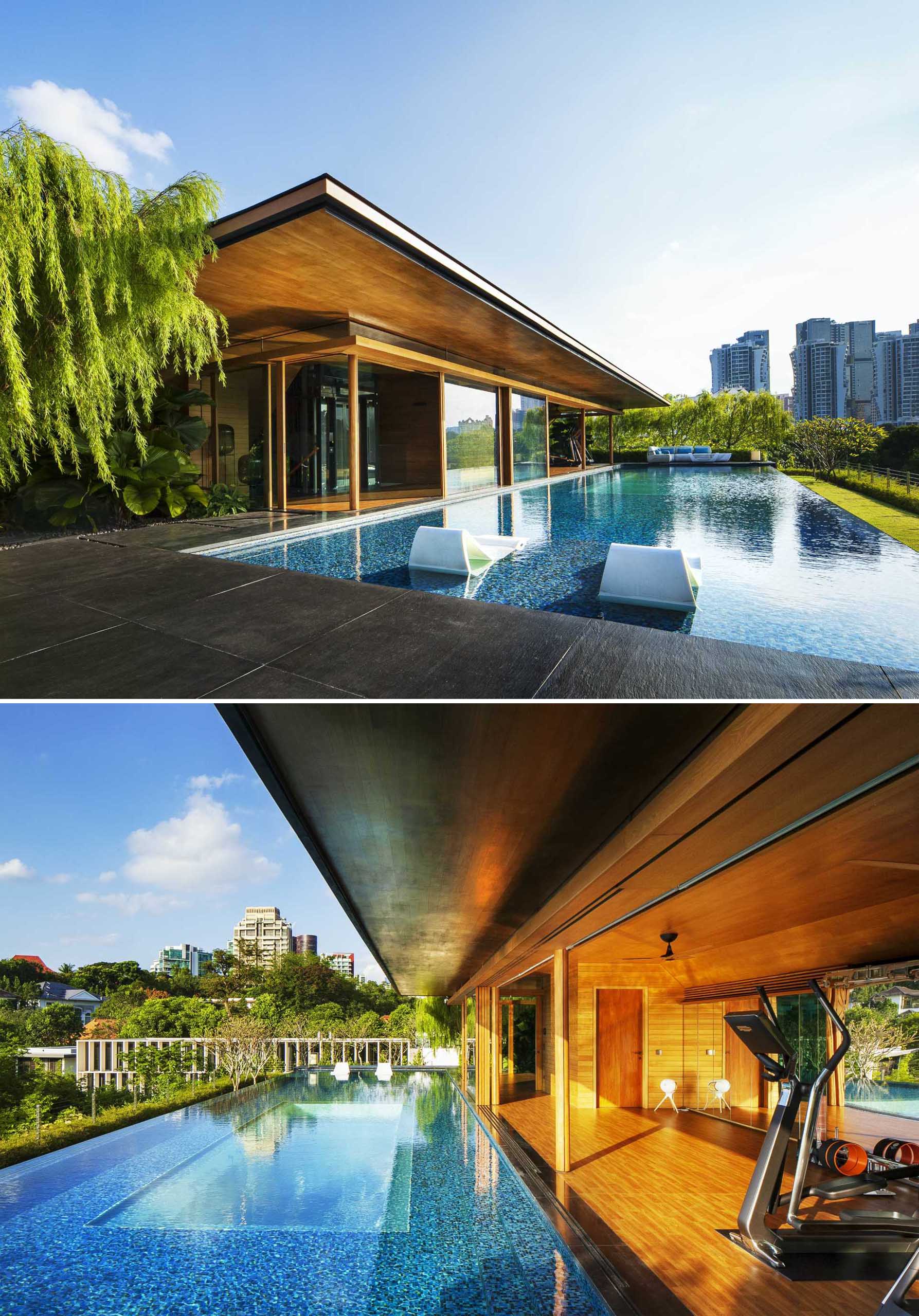 At night, hidden lighting highlights the architectural details of the home, and showcases the see-through wall of the swimming pool.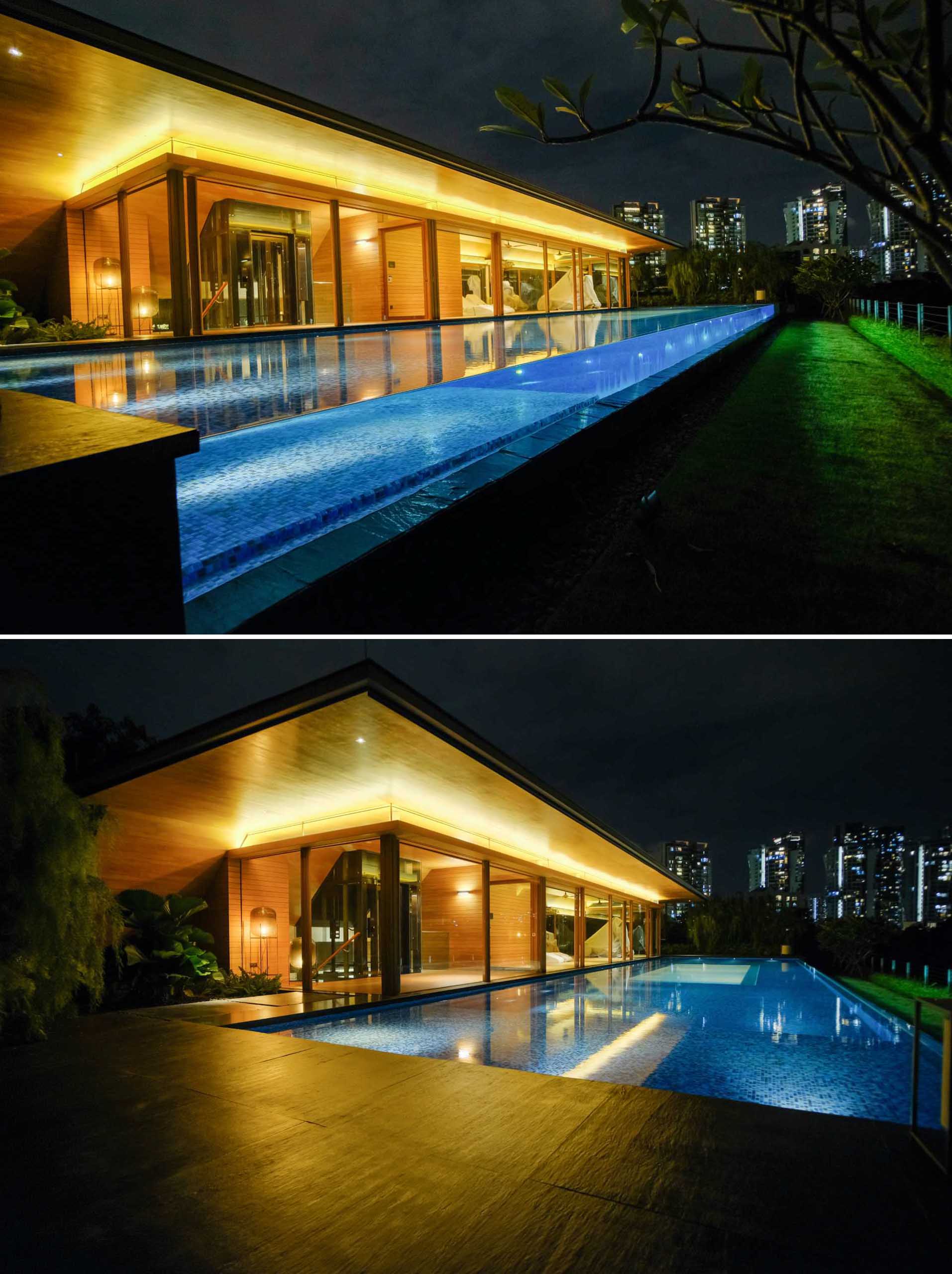 The home also features a light-filled central court with a glass window to the floor of the attic swimming pool which fills the house with light.
Source: Contemporist