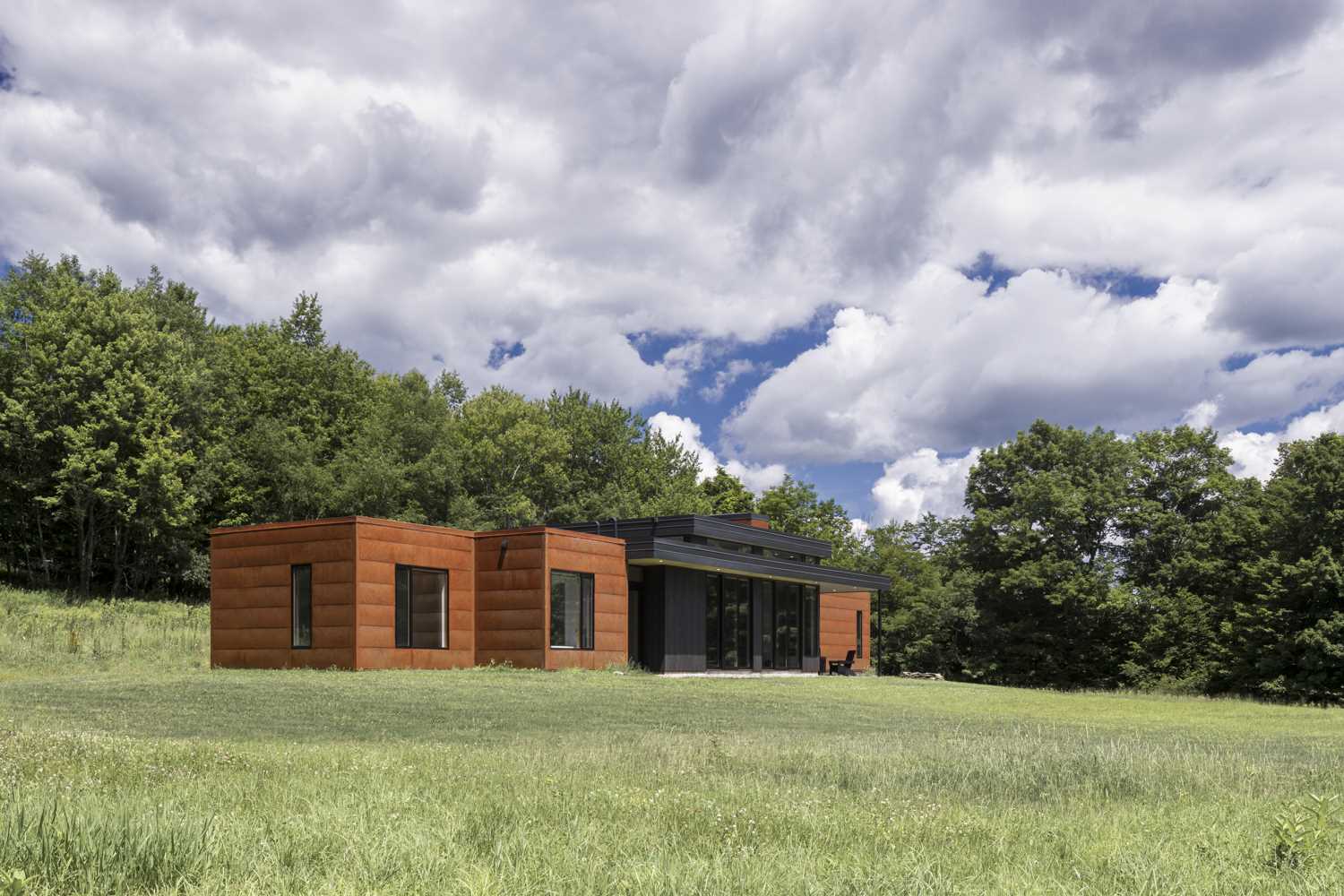 Studio MM has shared photos of a modern house they completed in North Branch, New York, that has an exterior of weathered steel siding.
The one-bedroom home was designed for a couple looking to downsize and live simply, and it takes advantage of the width of the site with its horizontal layout.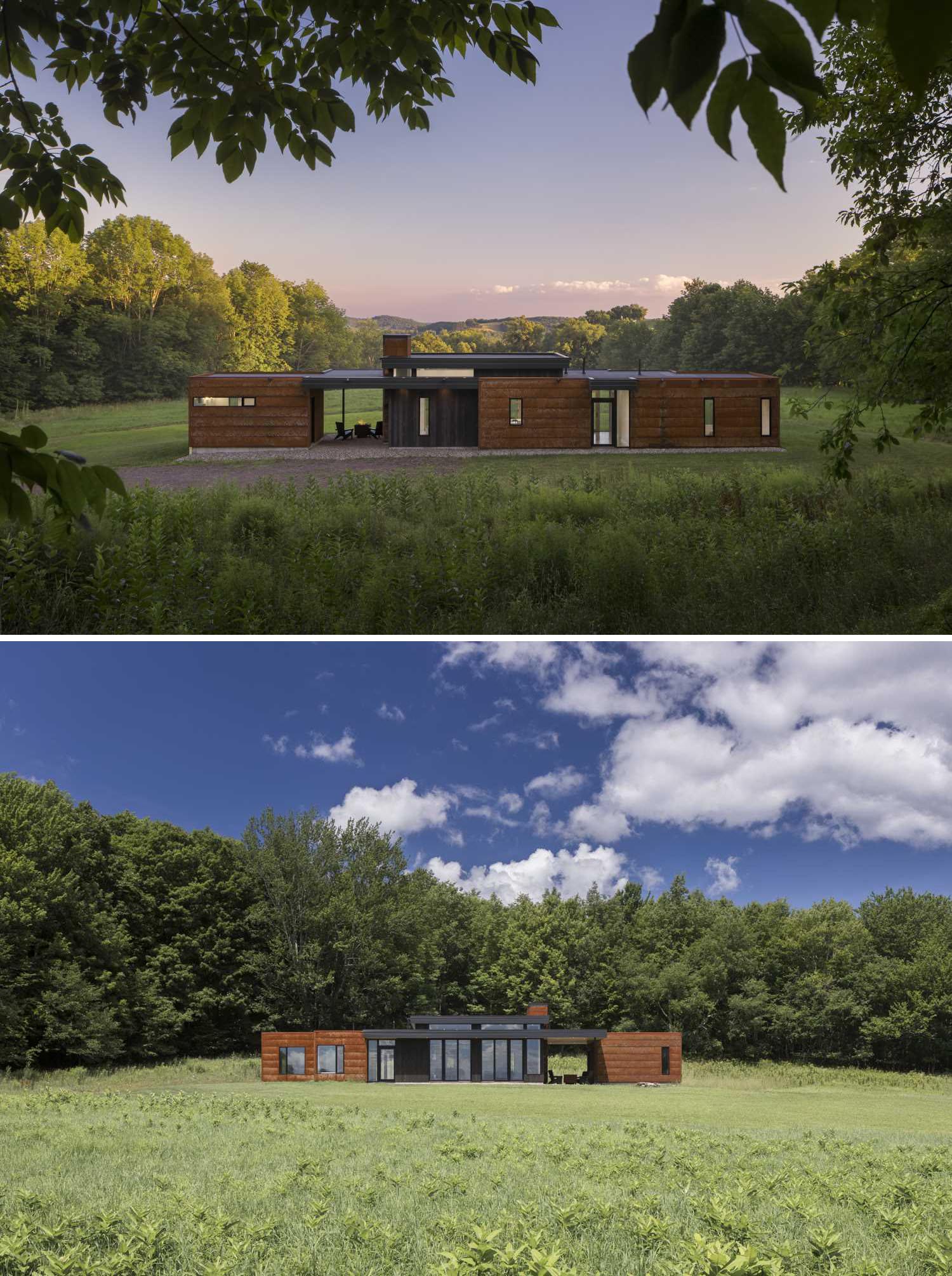 The home's distinctive facade combines black-stained pine siding with Corten steel. 18-inch panels wrap around the home, with careful consideration given to the alignment of the steel seams with the other horizontal lines of the exterior. By lining up the panels with the home's perimeter and horizontal window edges, a clean and intentional aesthetic is achieved, while avoiding added costs and waste of cutting metal.
Through exposure to the elements, the weathering steel will naturally oxidize, developing an organic rusted patina as it weathers over time.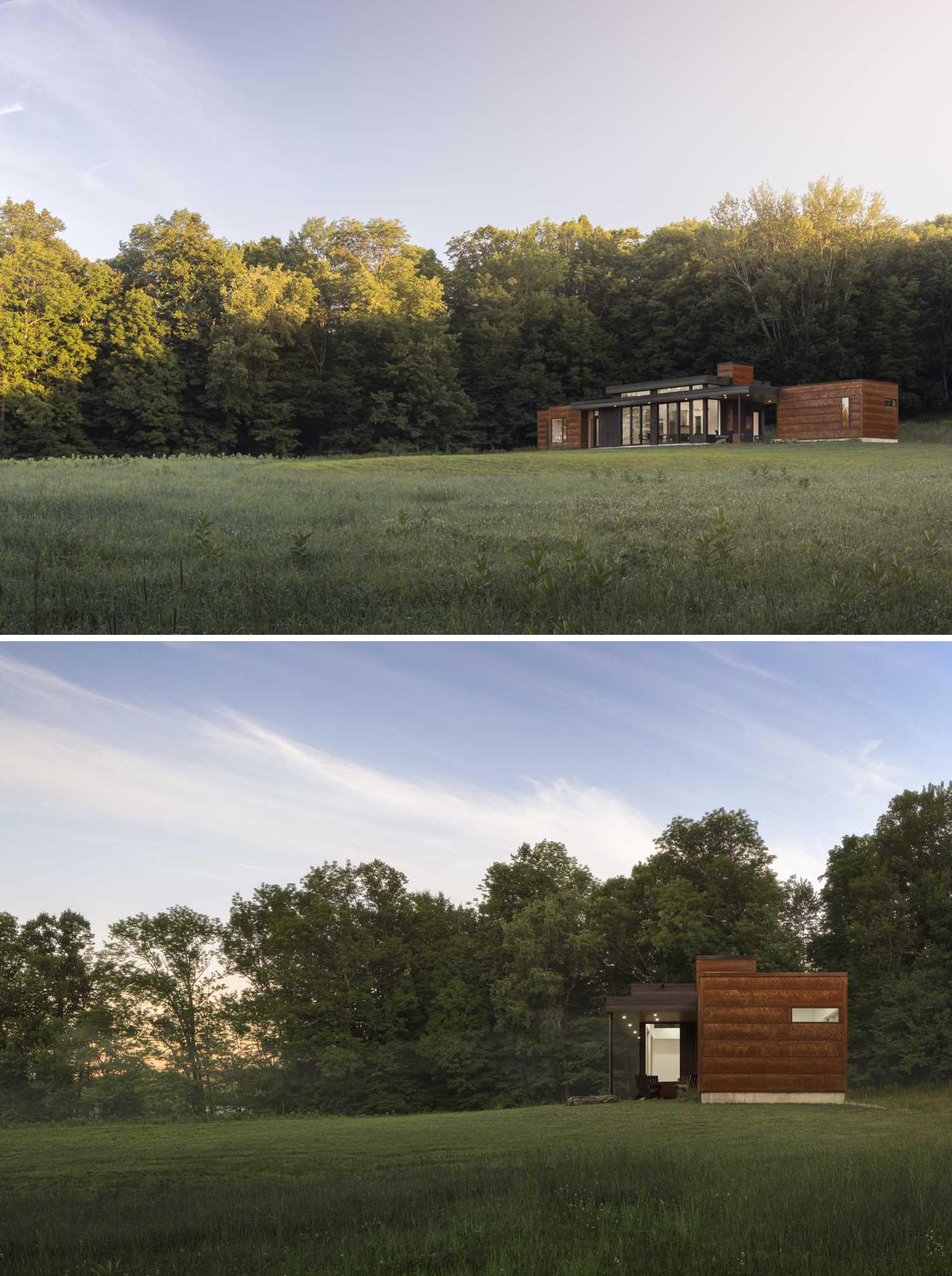 Weathered steel is not only on the exterior of the house but also inside. The floor-to-ceiling steel fireplace surround includes a slightly recessed wood burning fire and an alcove for firewood storage.
The living room, which looks out onto the field, shares the open space with the dining room and kitchen. Clerestory windows add even more natural light to the interior. The floors throughout the home are polished concrete, functioning as a thermal mass and helping with energy conservation.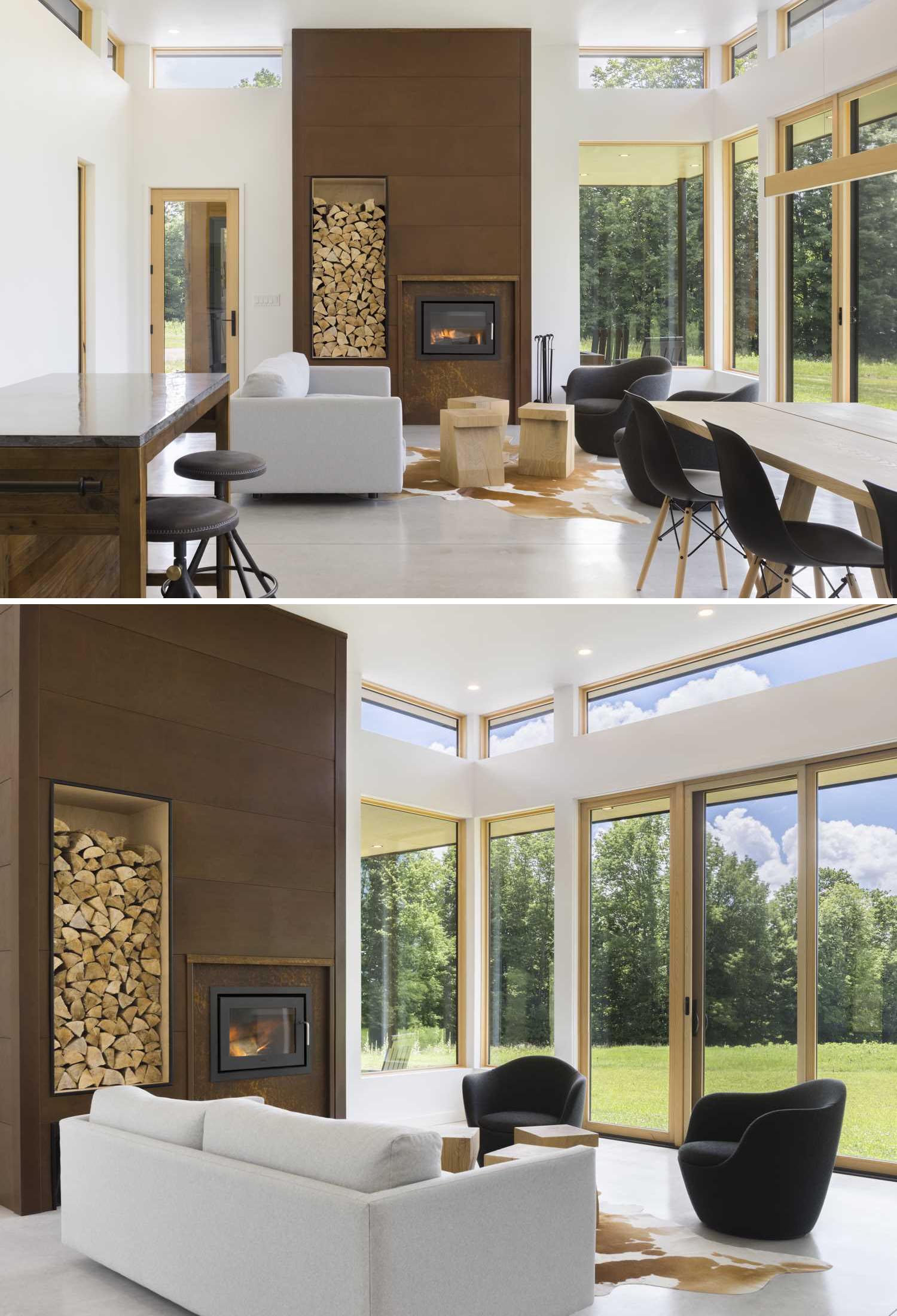 In the bathroom, locally sourced oak slabs form the vanity, while brass fixtures from Brizo are water-conservation conscious, and a large window provides unobstructed views of the field.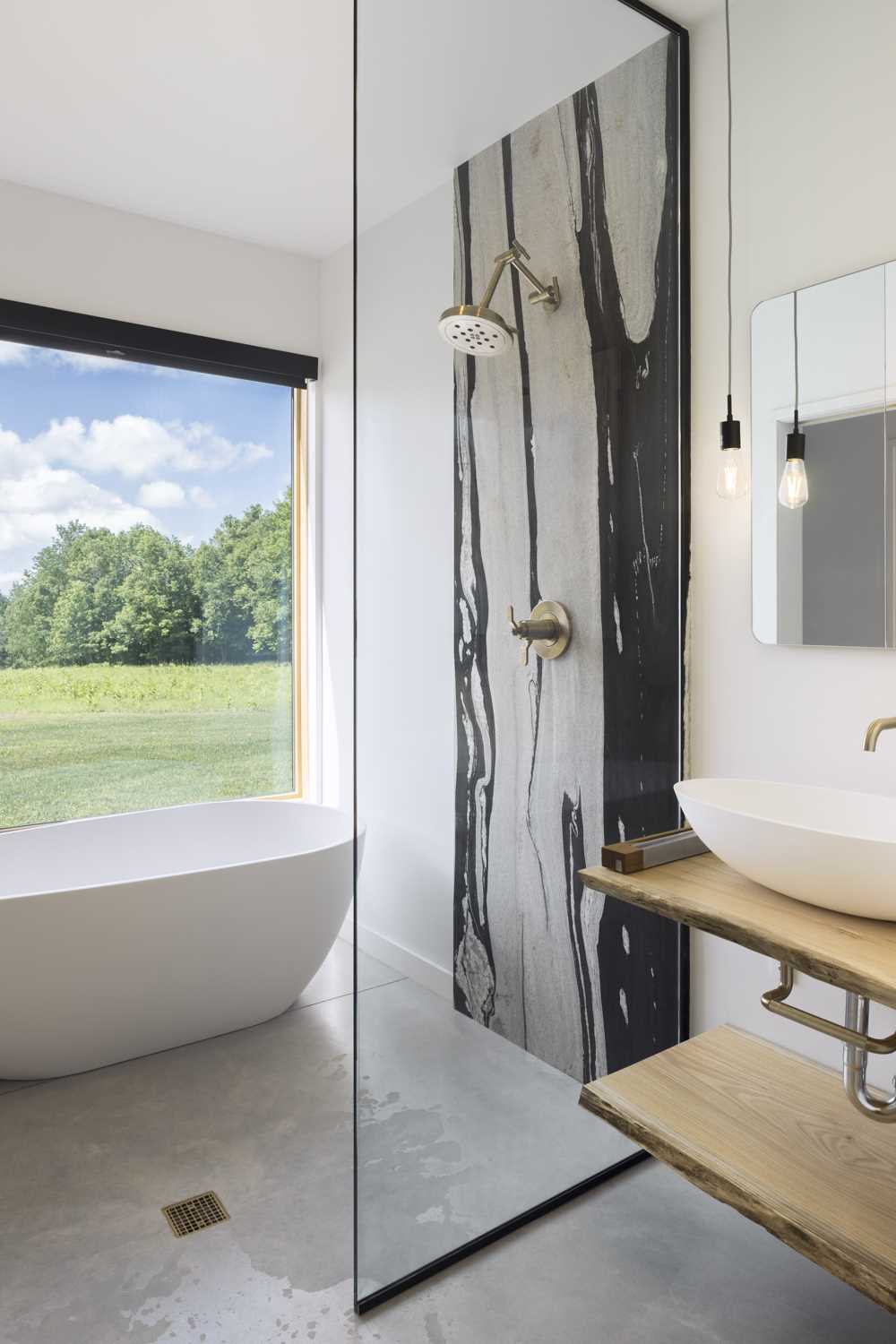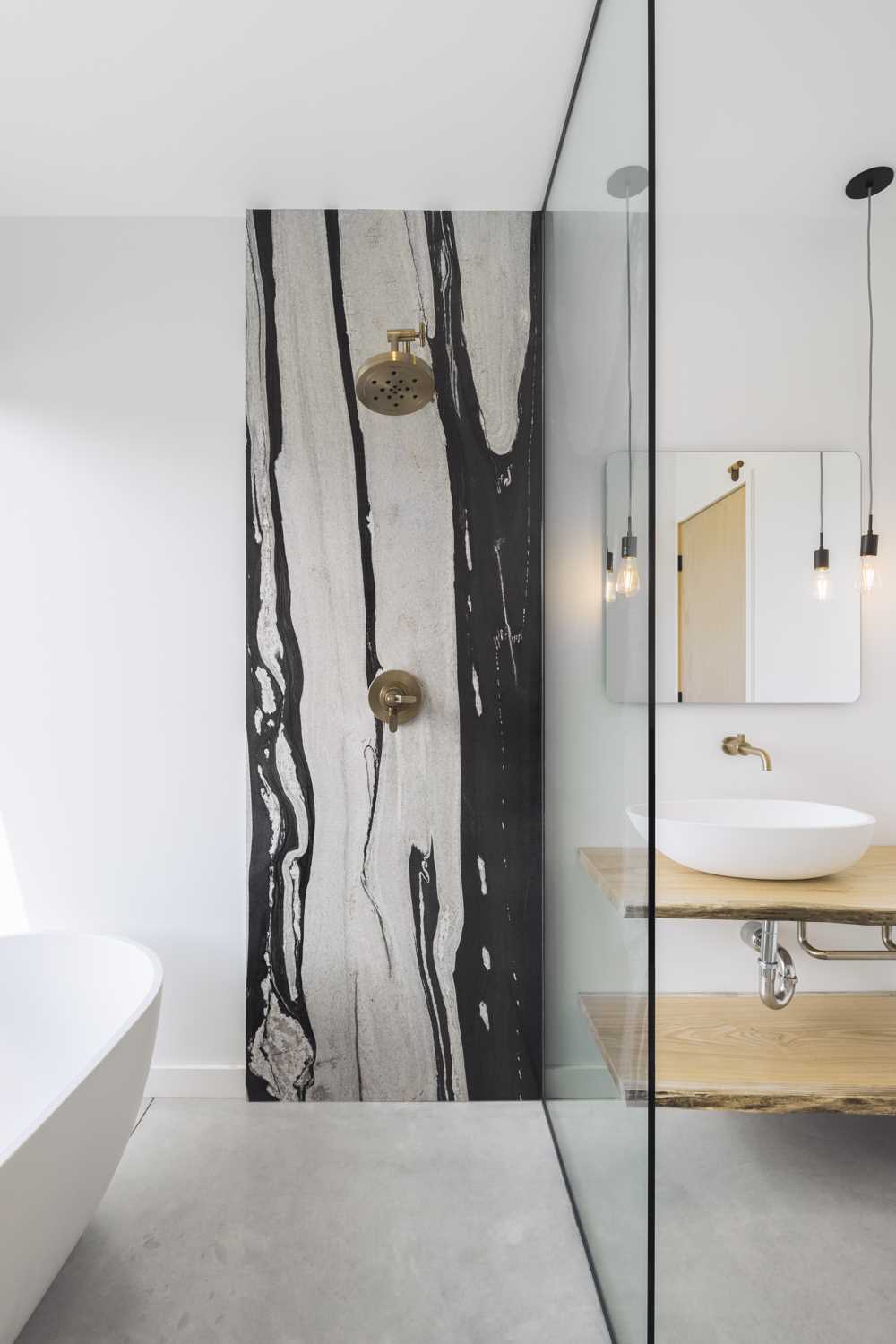 Outside, there's a covered patio located between the main house and an art studio, that includes a firepit surrounded by chairs.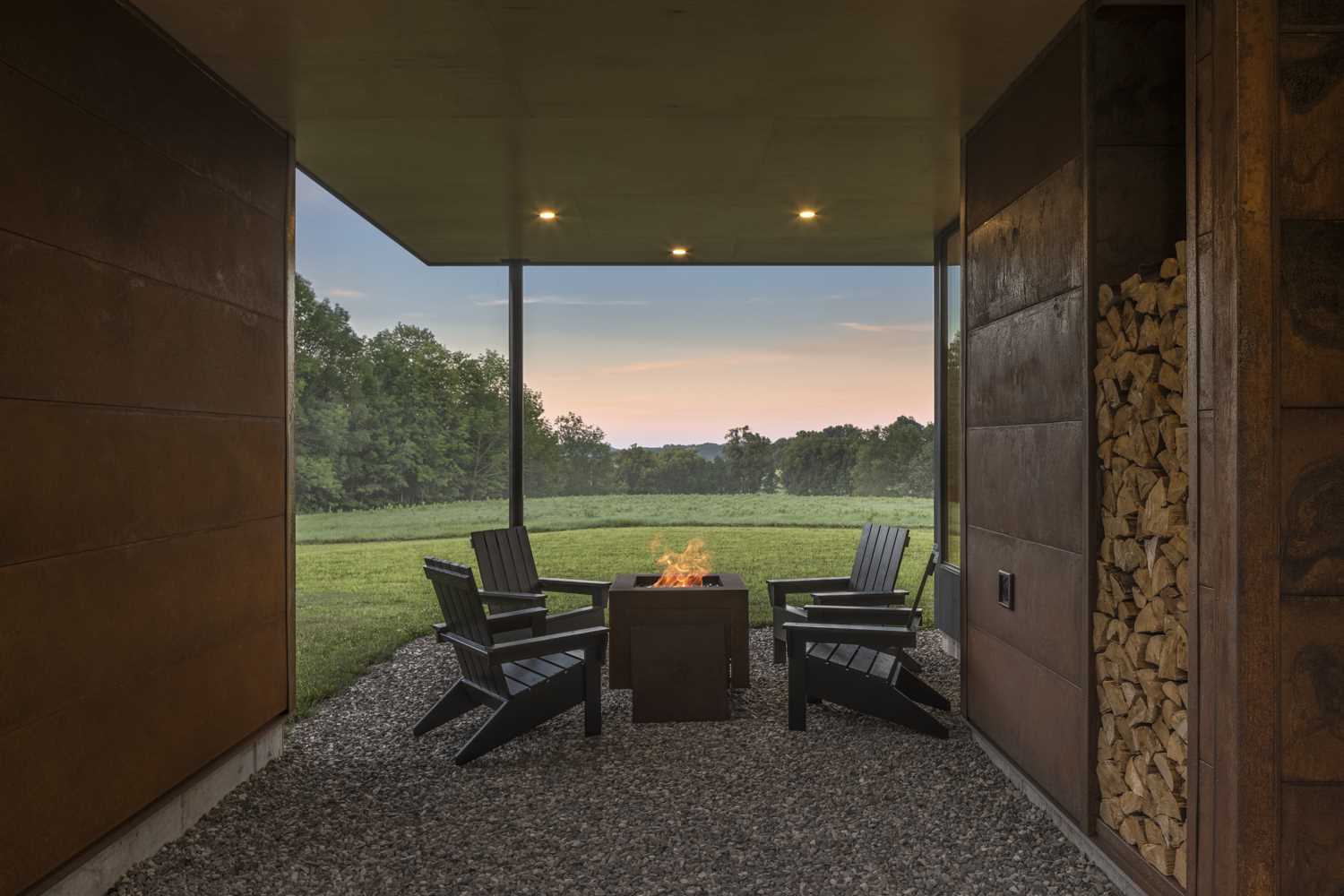 The studio, also covered in weathering steel, is designed to be a flexible creative space, allowing the homeowners to focus on a wide variety of creative interests, be it photography, painting, yarn dyeing, knitting, or soap making.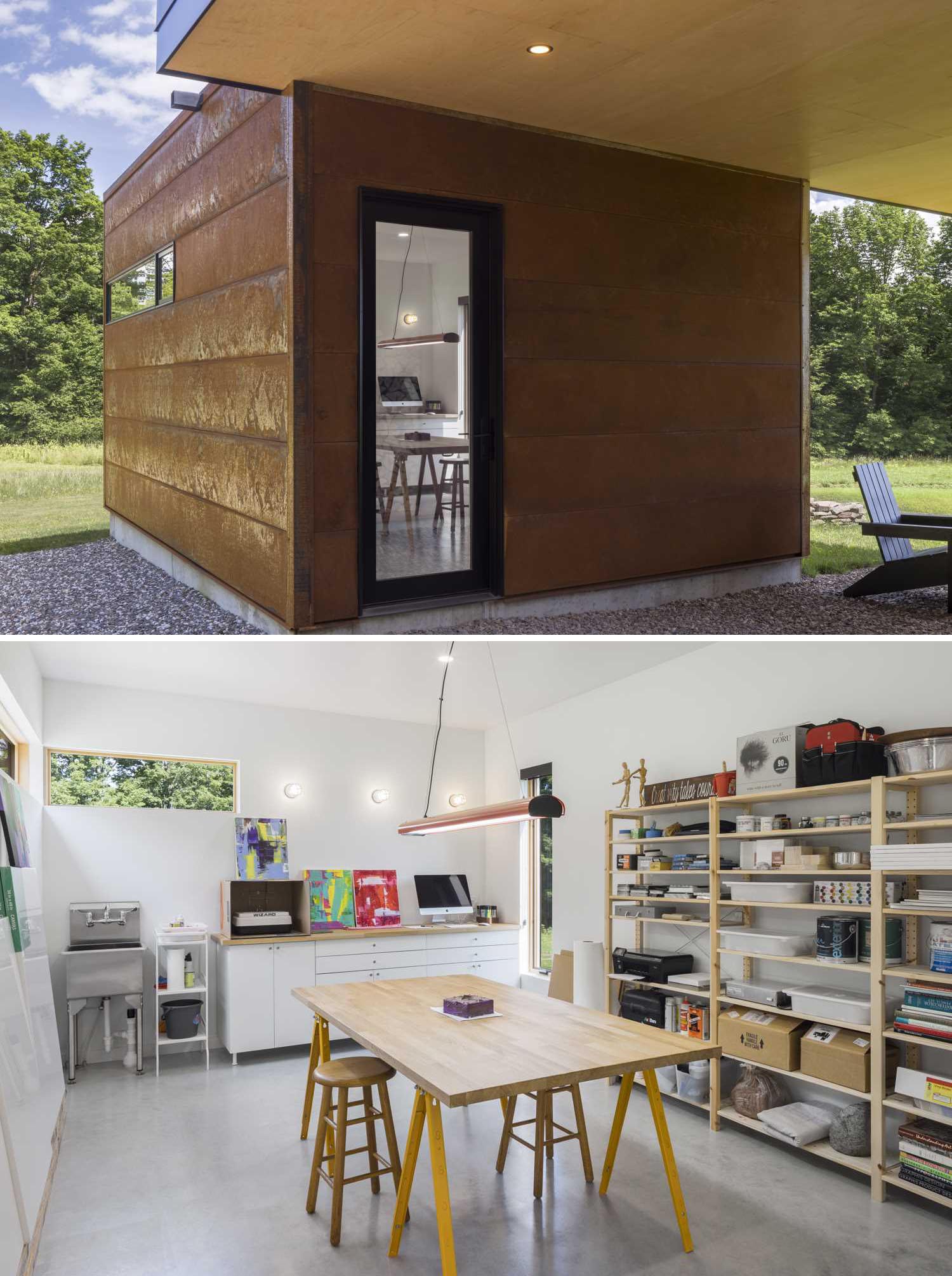 Photography by Brad Feinknopf
Source: Contemporist