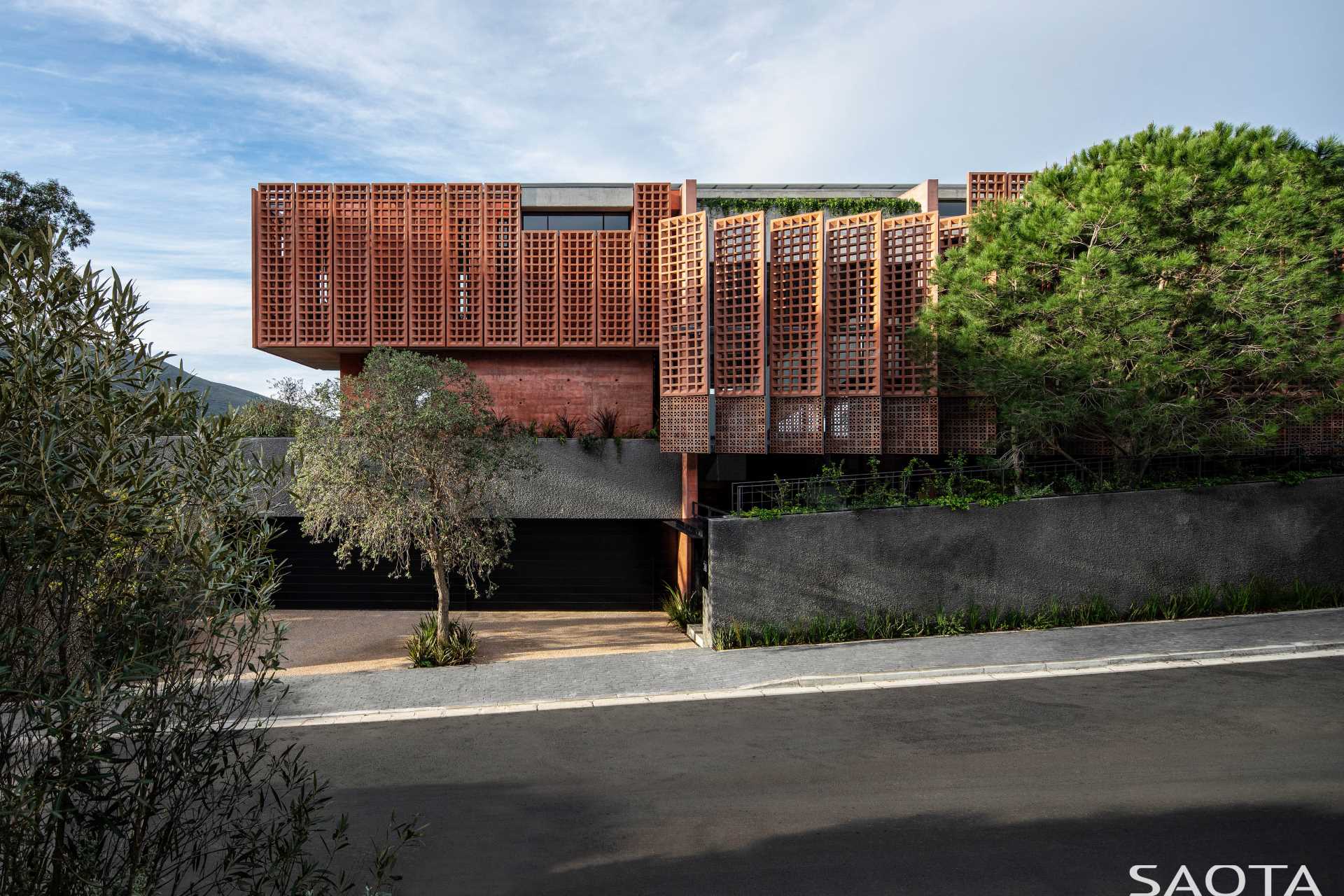 Architecture firm SAOTA, together with interior design firm ARRCC, has recently completed a modern house in Cape Town, South Africa.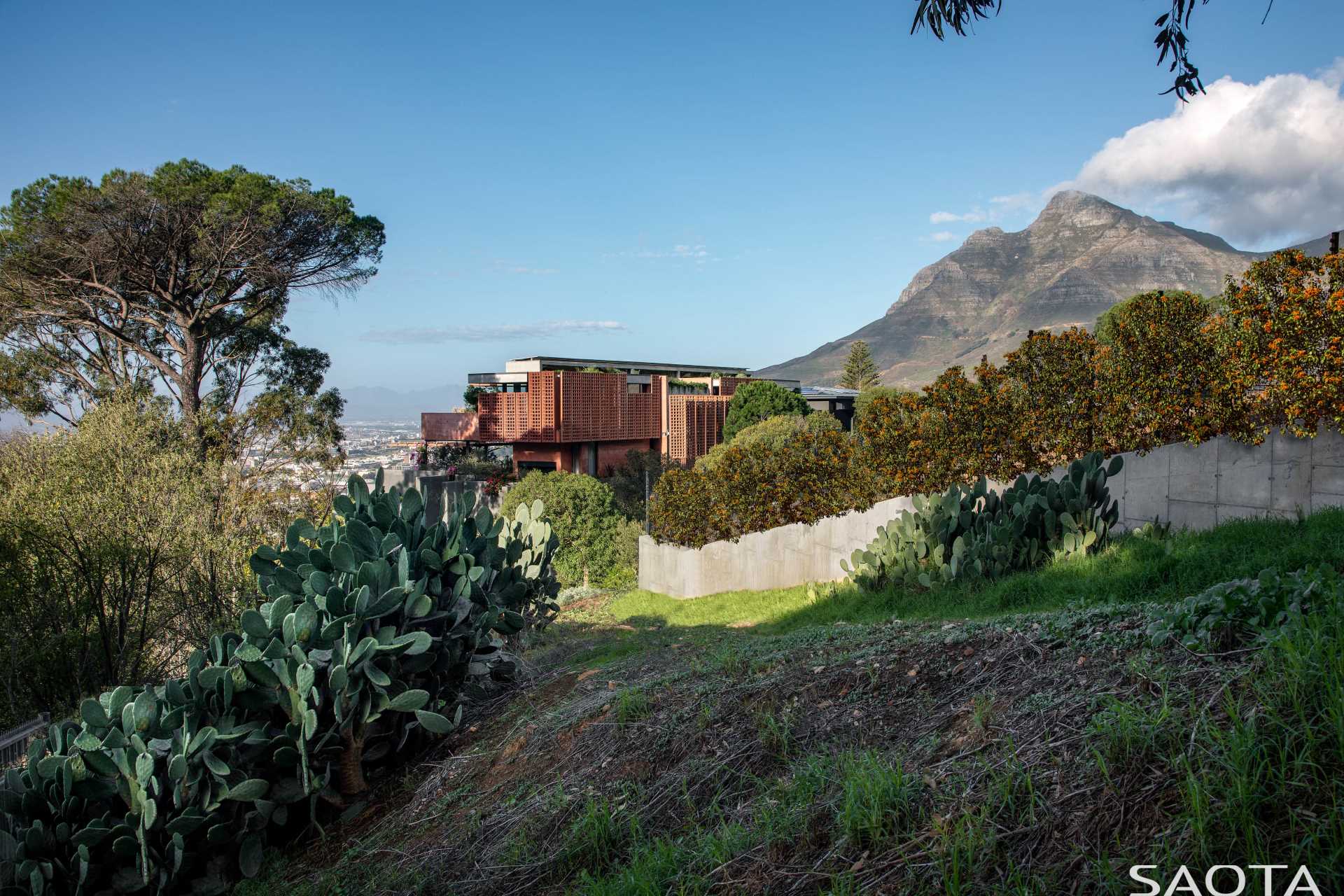 The home was designed by Philip Olmesdahl, principal of SAOTA, for himself and his family, with him sharing, "When architects design their own homes, they can have a bit more fun; they can be a little bit less intellectual".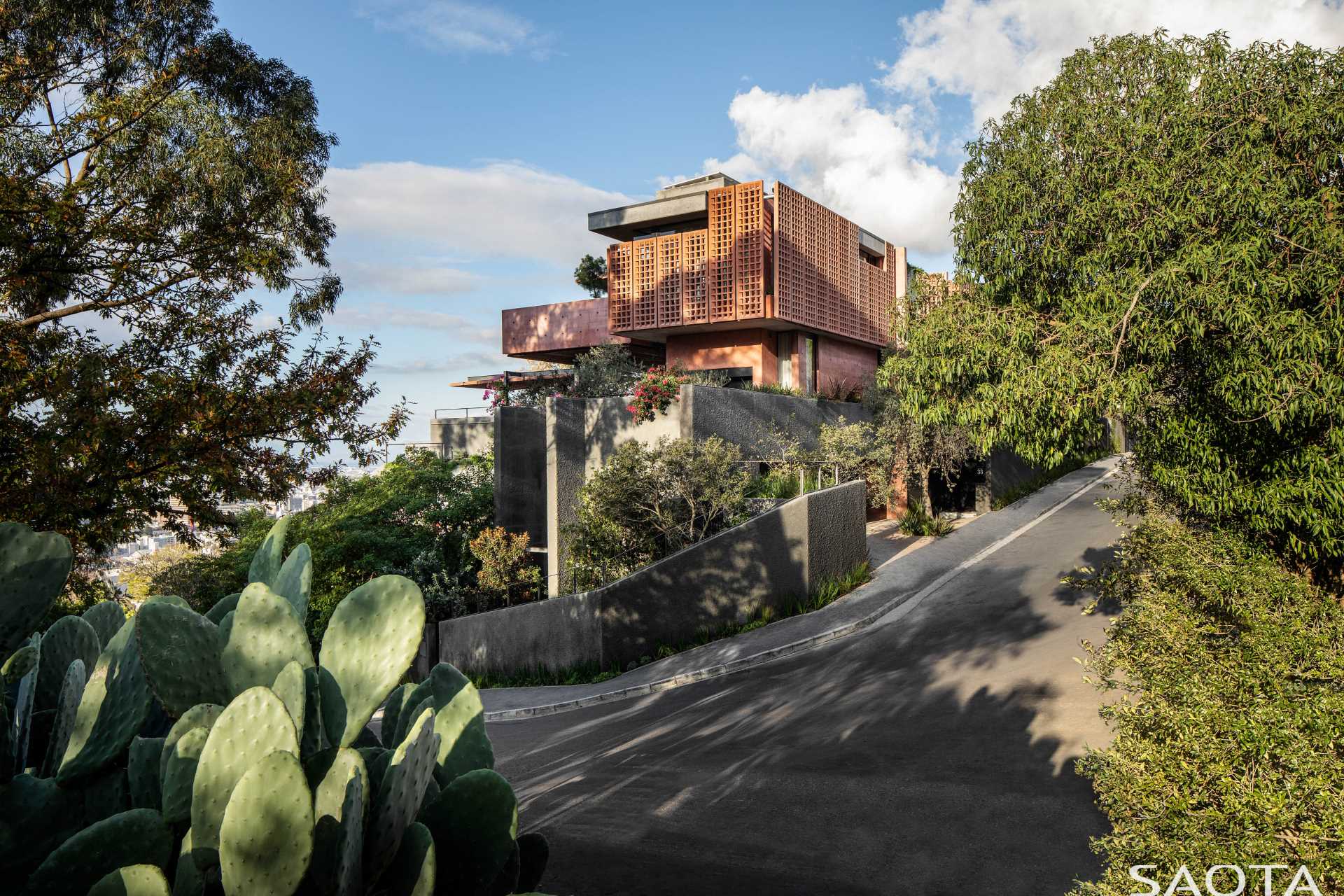 This allowed him to explore different ideas and preferences for the corner site, which resulted in a five-bedroom family home on the upper section and two four-bedroom rental apartments on the lower.
Inspired by the colors found in Mexico on a holiday, the architect chose distinctive red-pigmented concrete, which can be seen on the angled pre-cast concrete screens that are mounted on steel frames.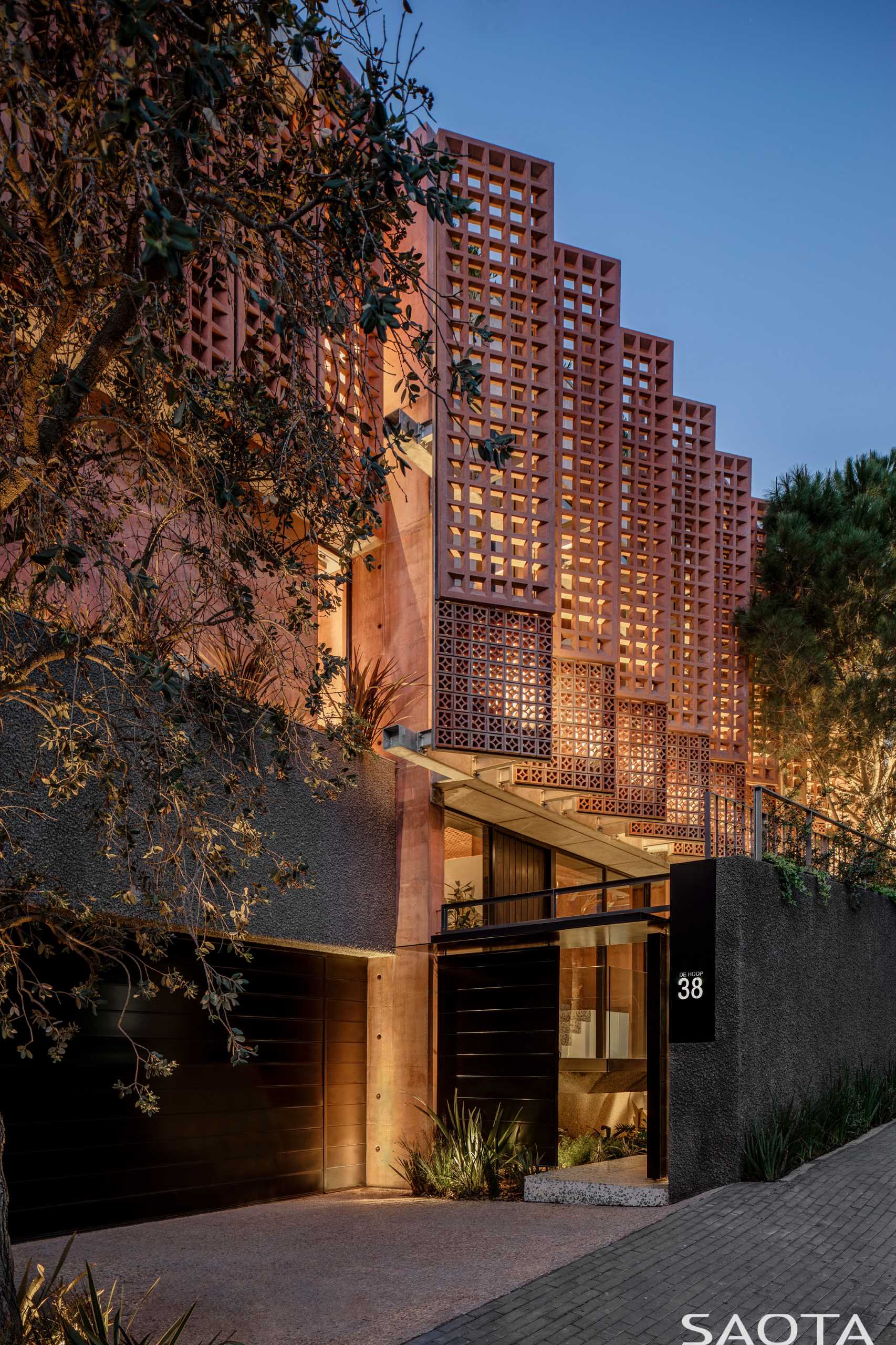 The home features a swimming pool and outdoor spaces, some of which are paved in Rustenburg granite and local sandstone.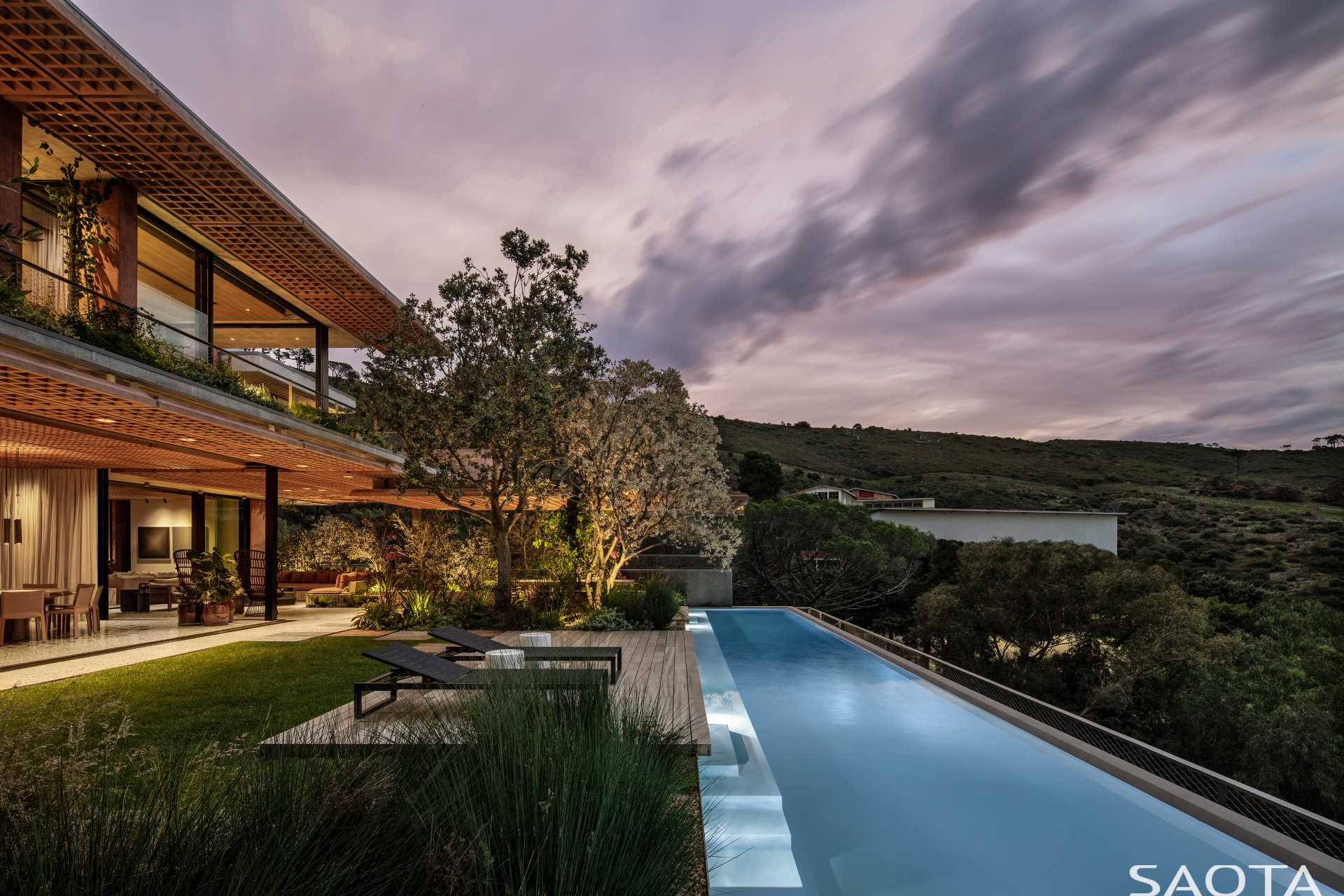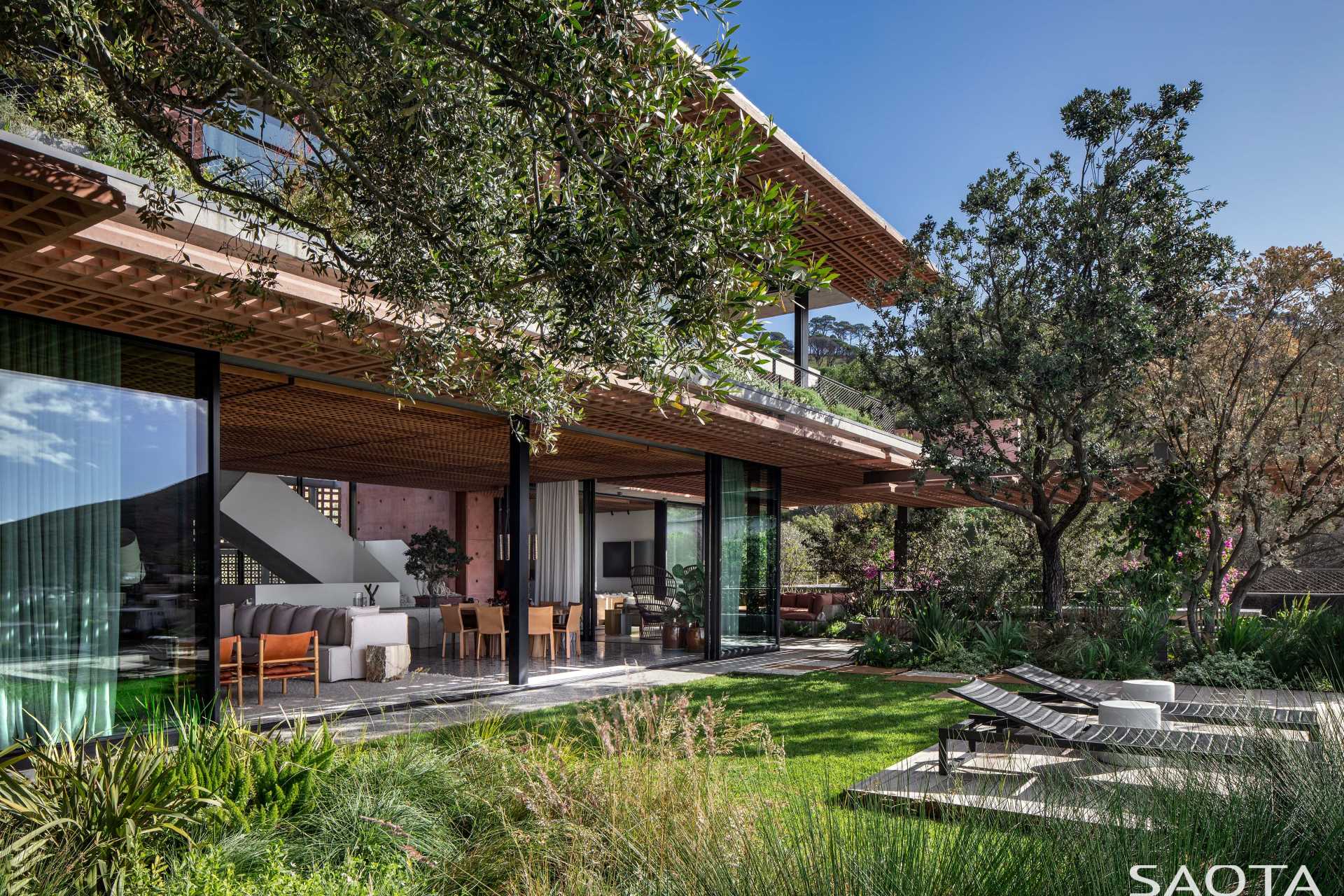 There's also an outdoor dining area with plants and overhead, there are similar screens to the ones on the house.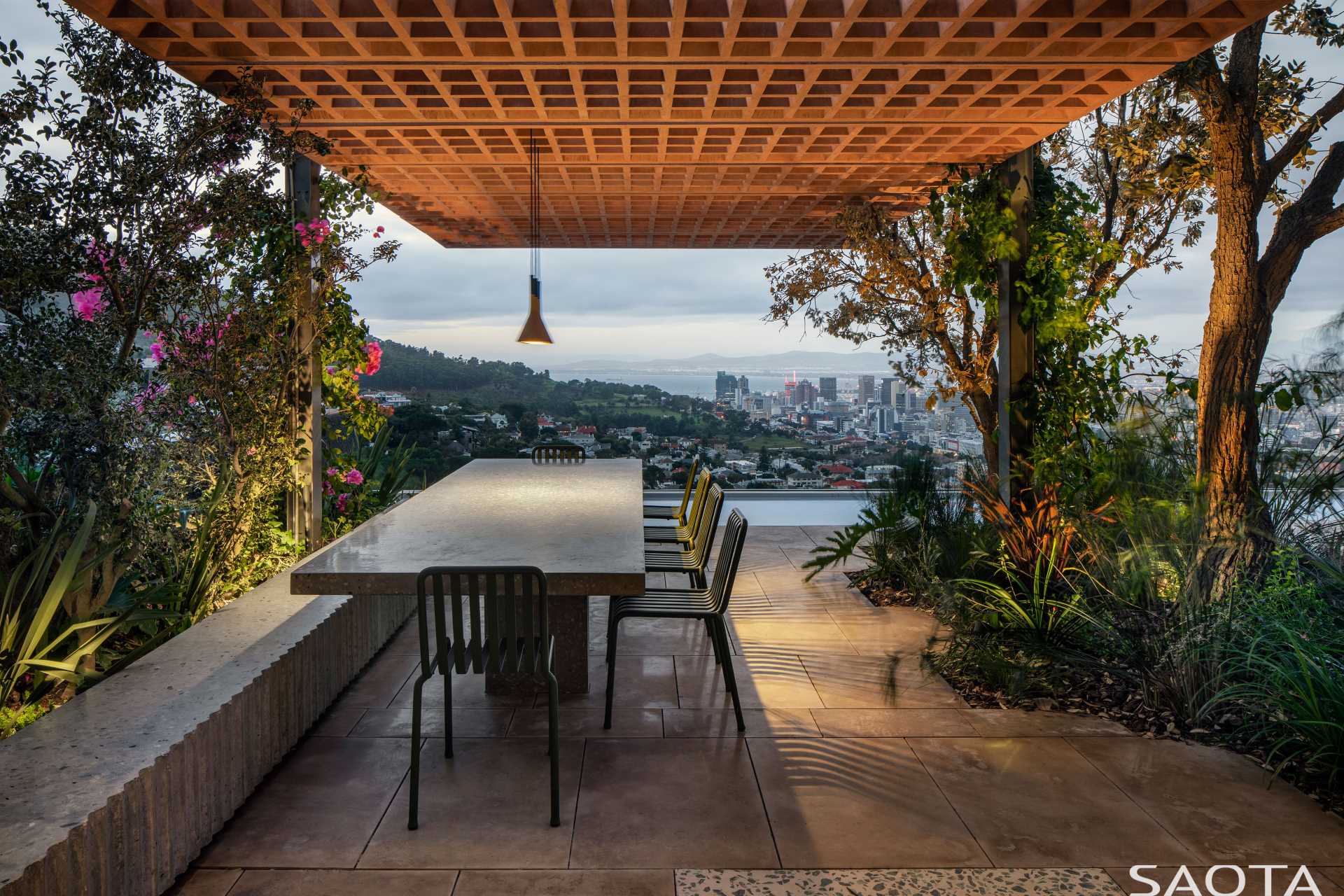 The main living room and dining area share a large open space, both of which enjoy city views.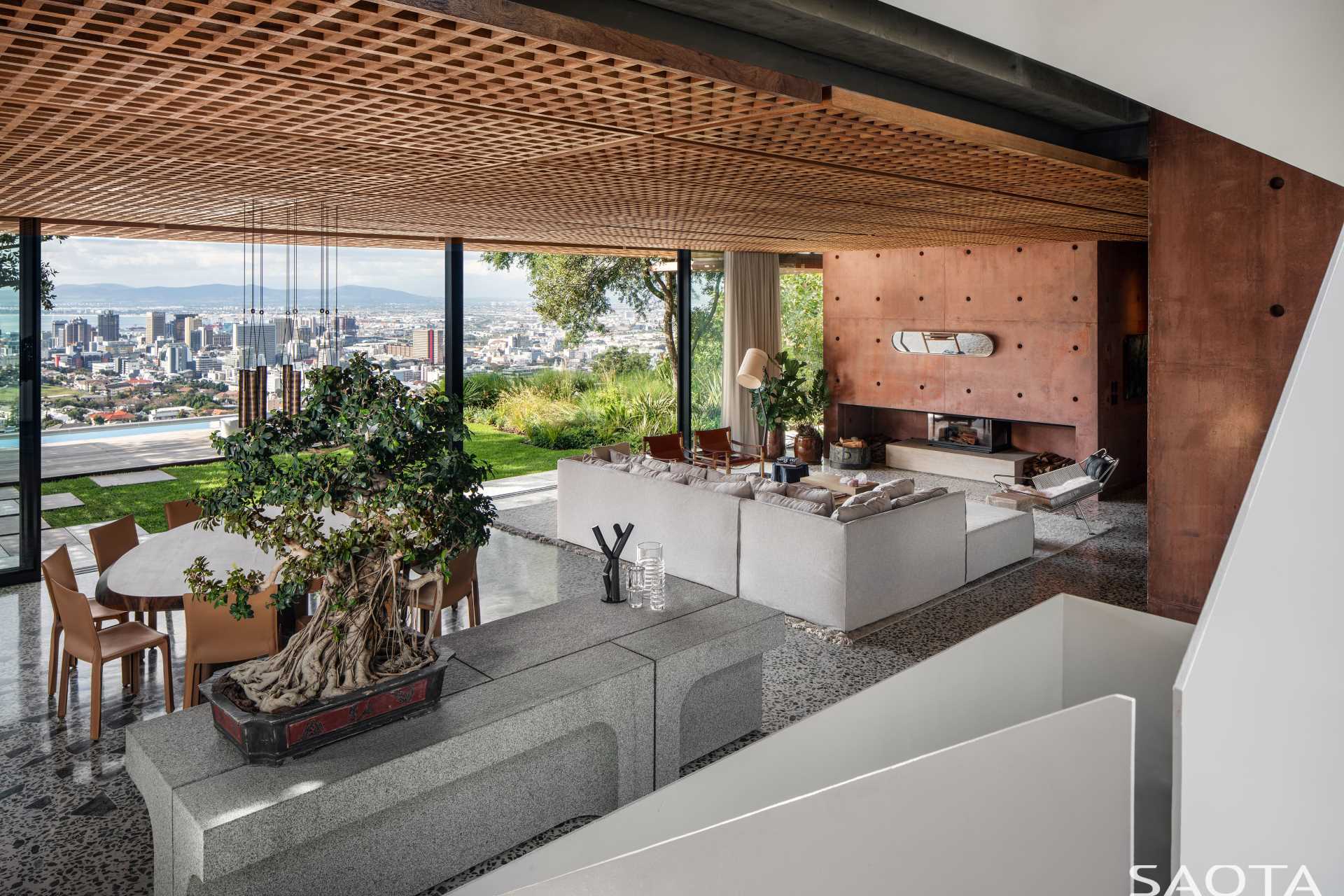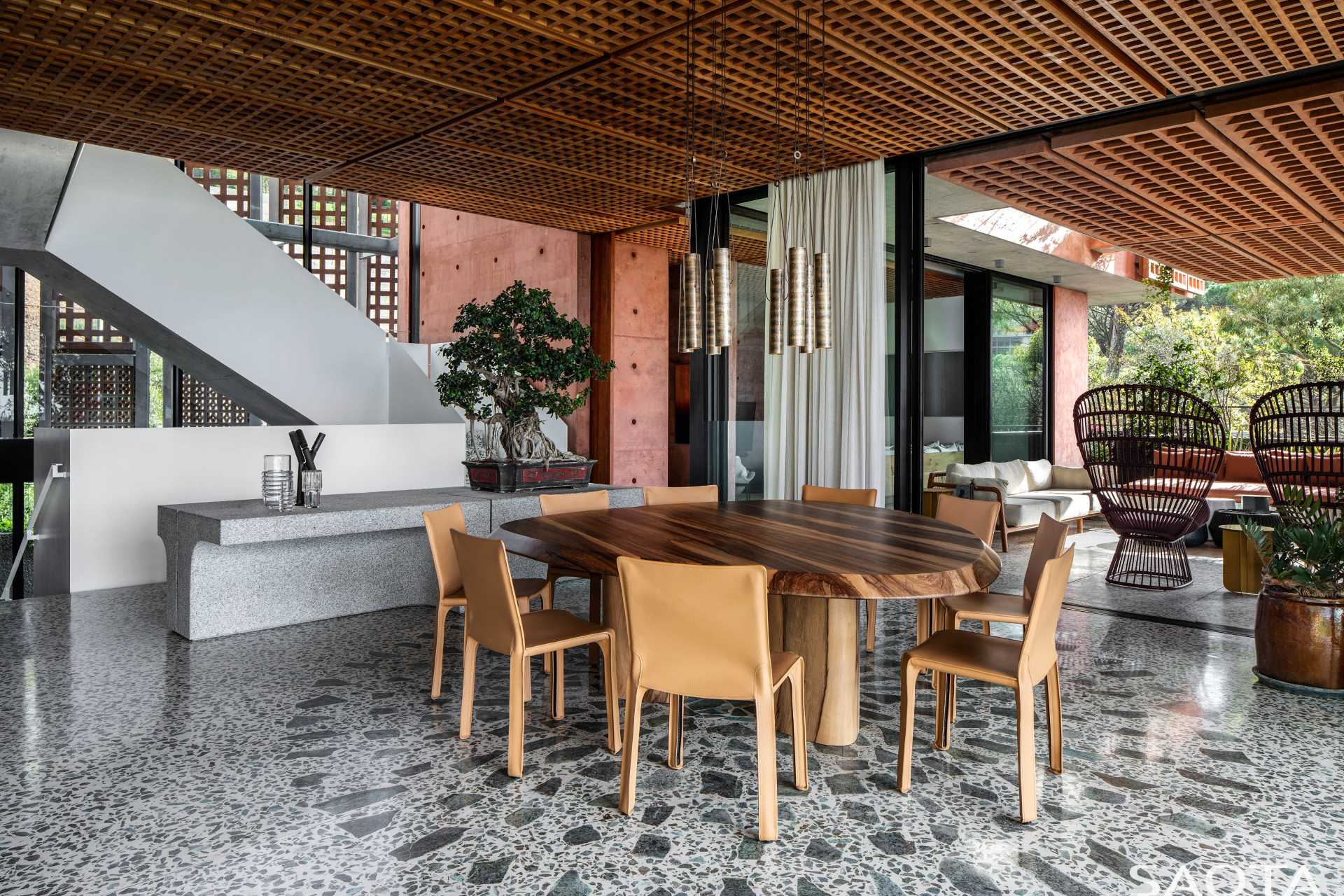 A TV room showcases red-pigmented concrete walls and an L-shaped couch.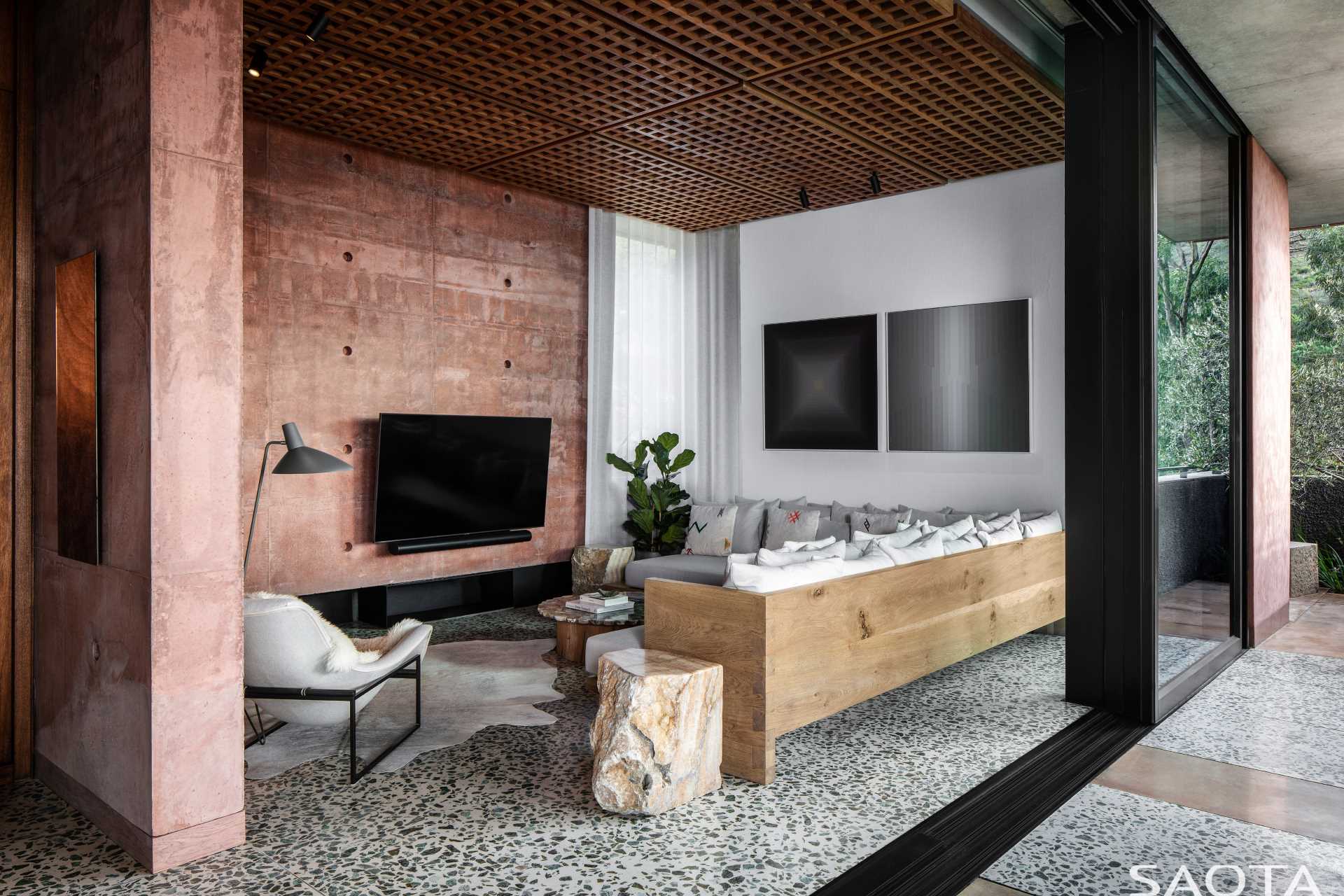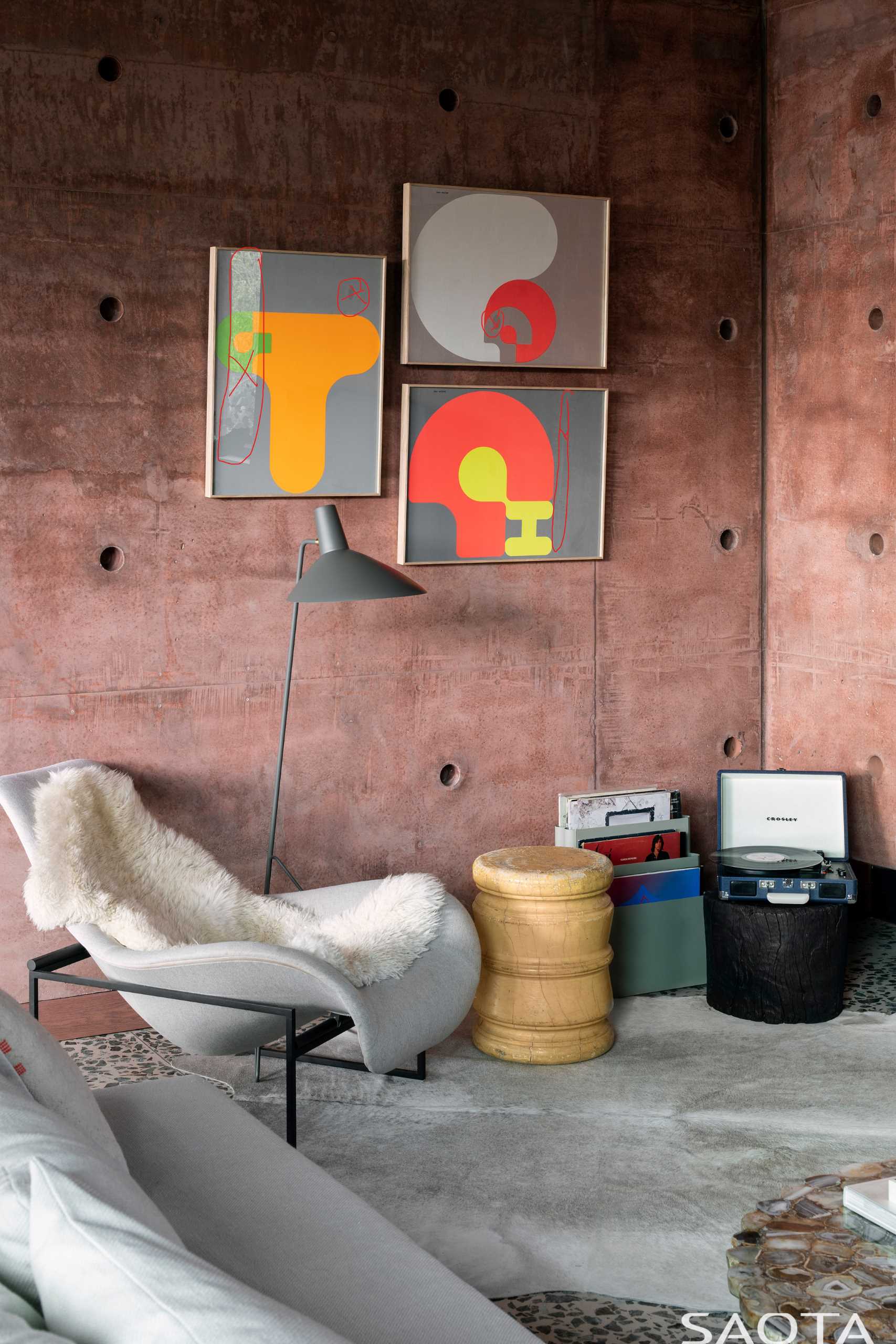 A secondary family room includes a lounge area as well as a workspace.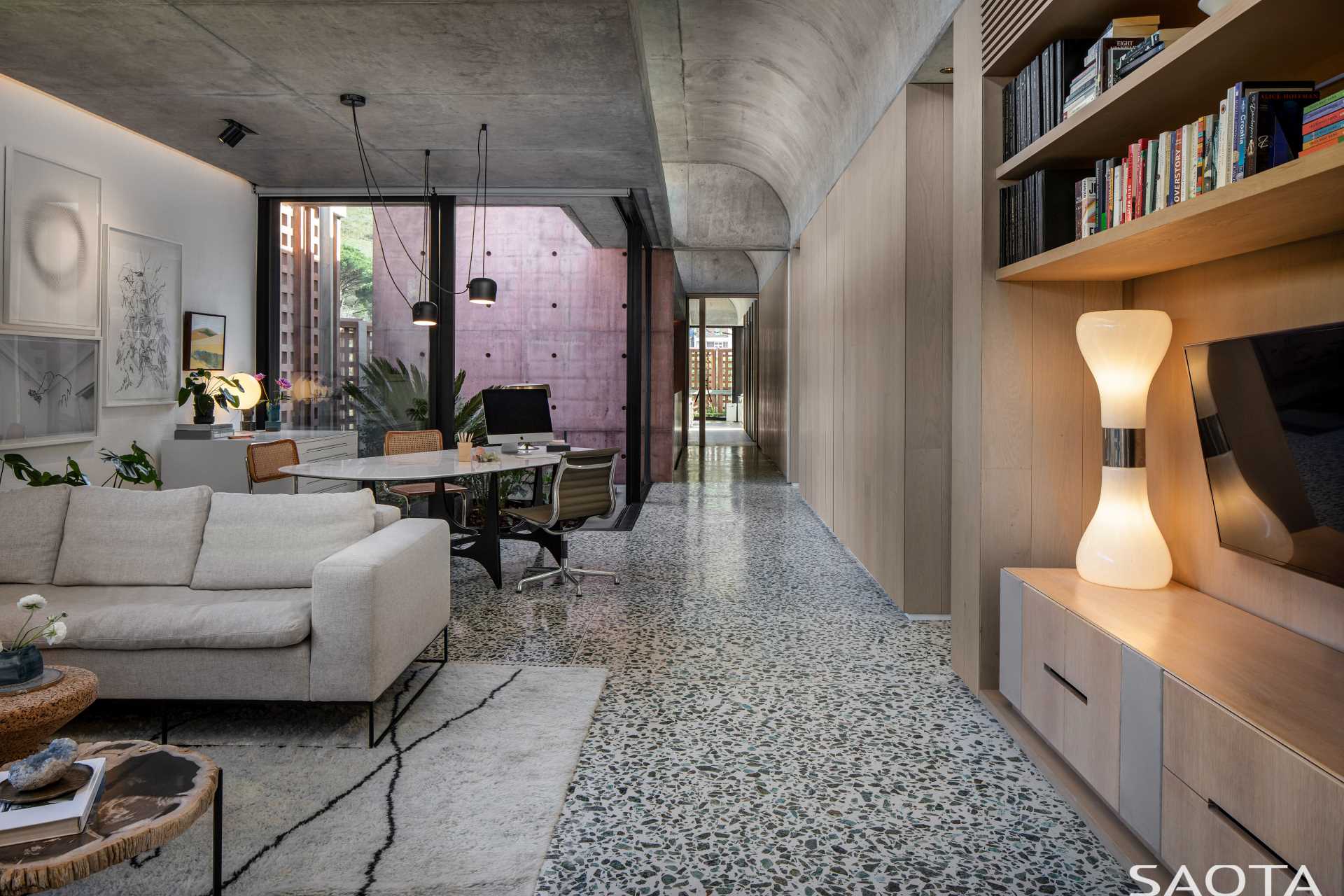 A separate home office with views of the garden includes a lounge, grey walls, and a wood desk.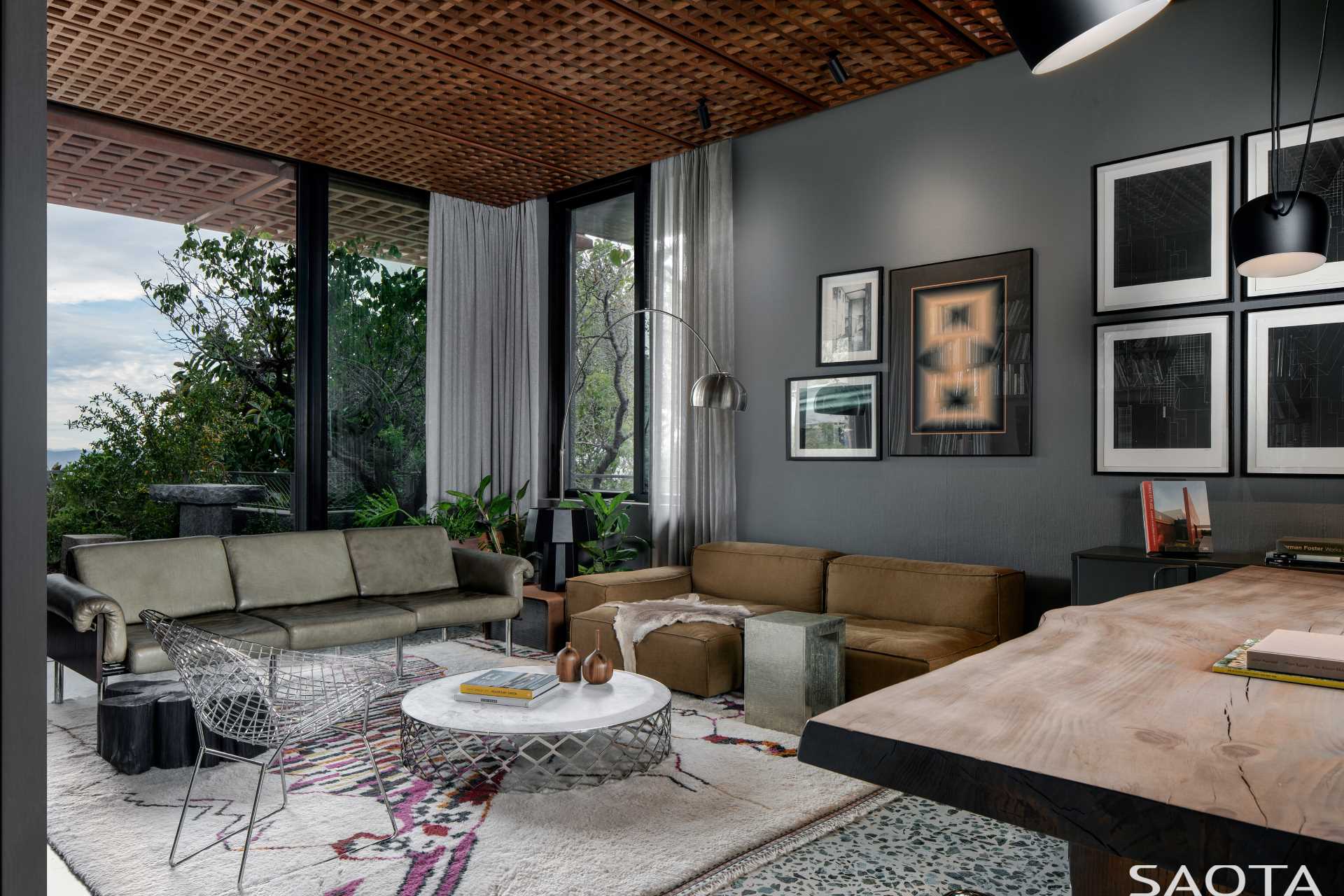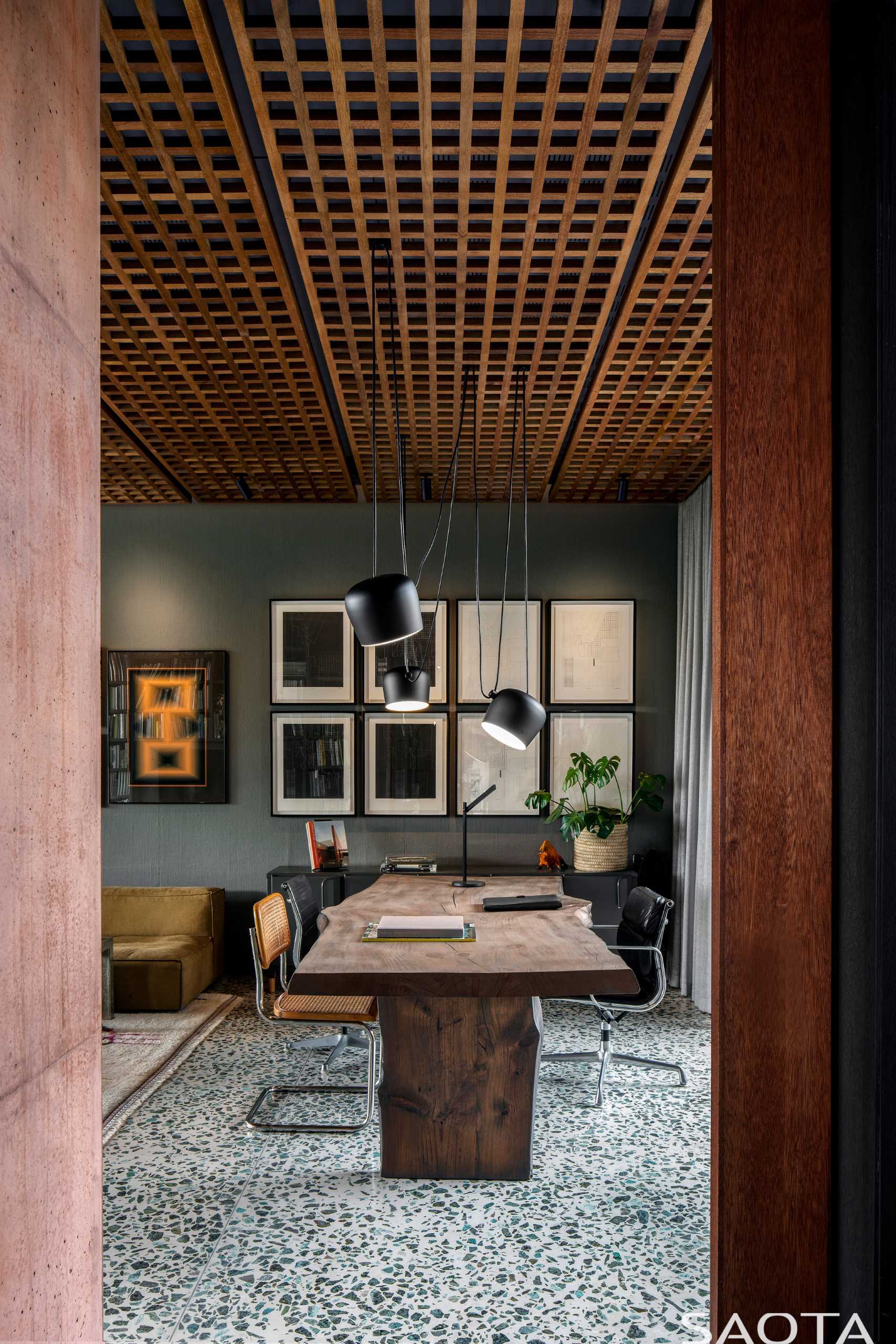 A wall of windows runs alongside the stairs, which feature a polished polymer concrete floor.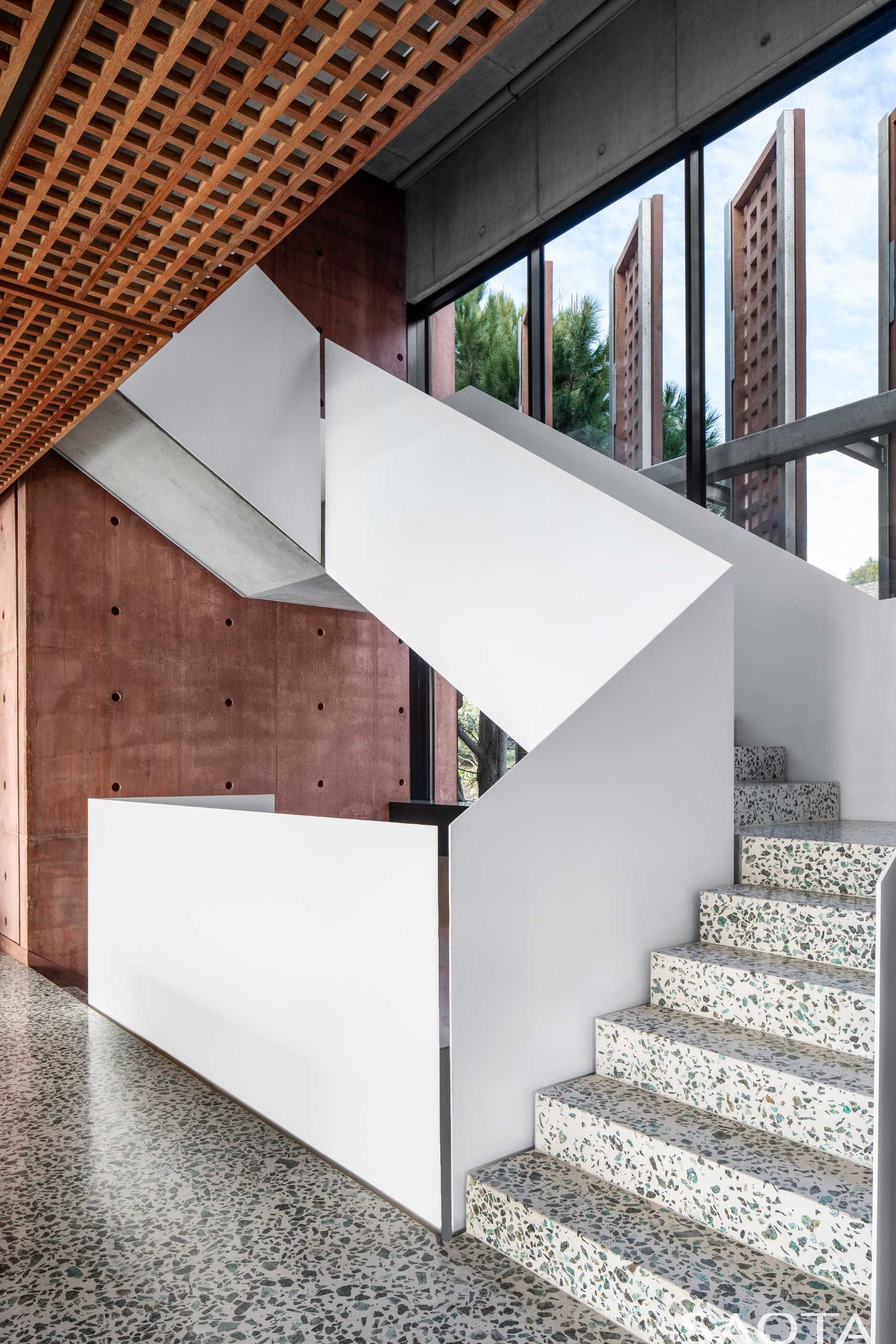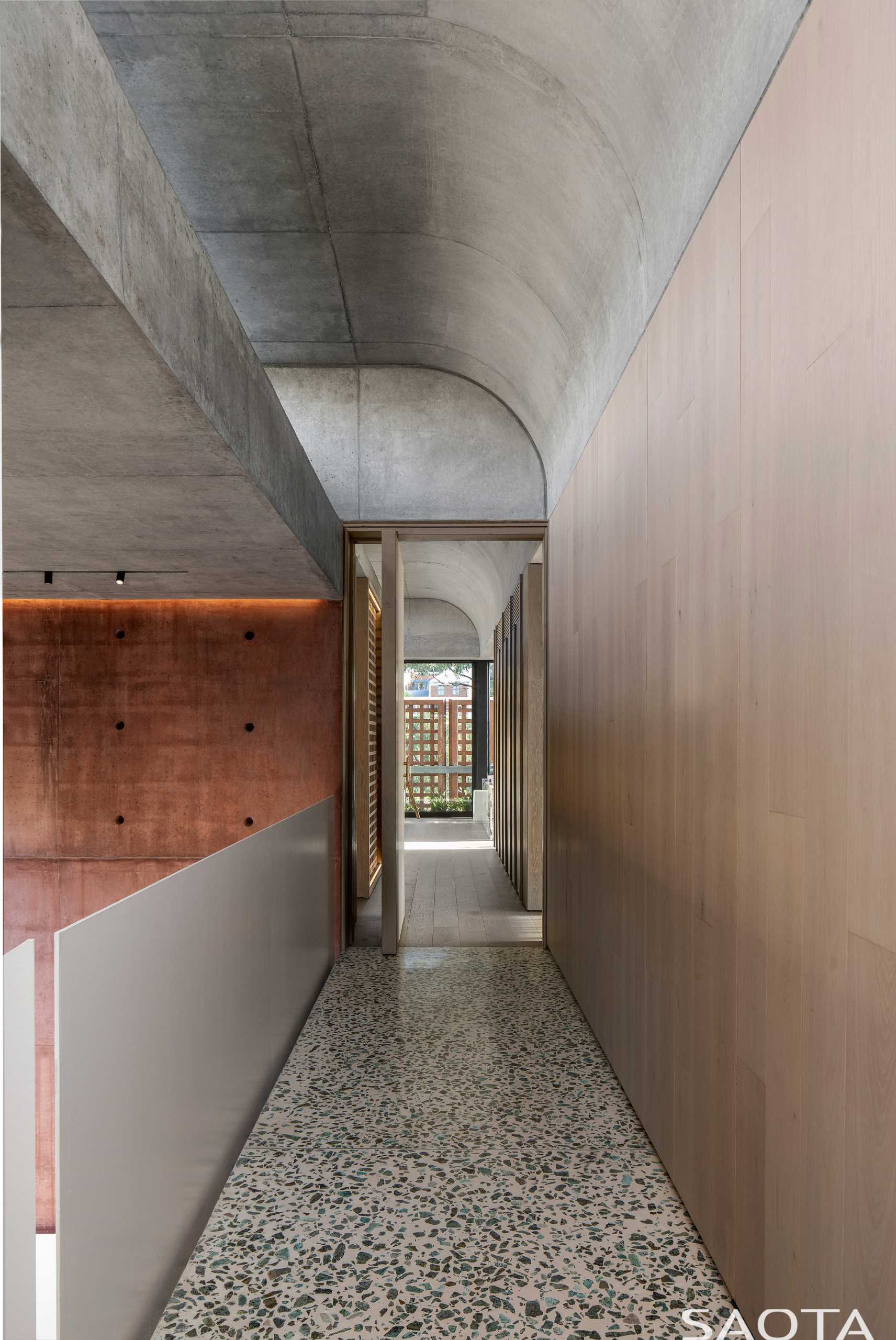 In a bedroom, sliding glass doors open the bedroom to the outdoors, while wood adds a sense of warmth to the room.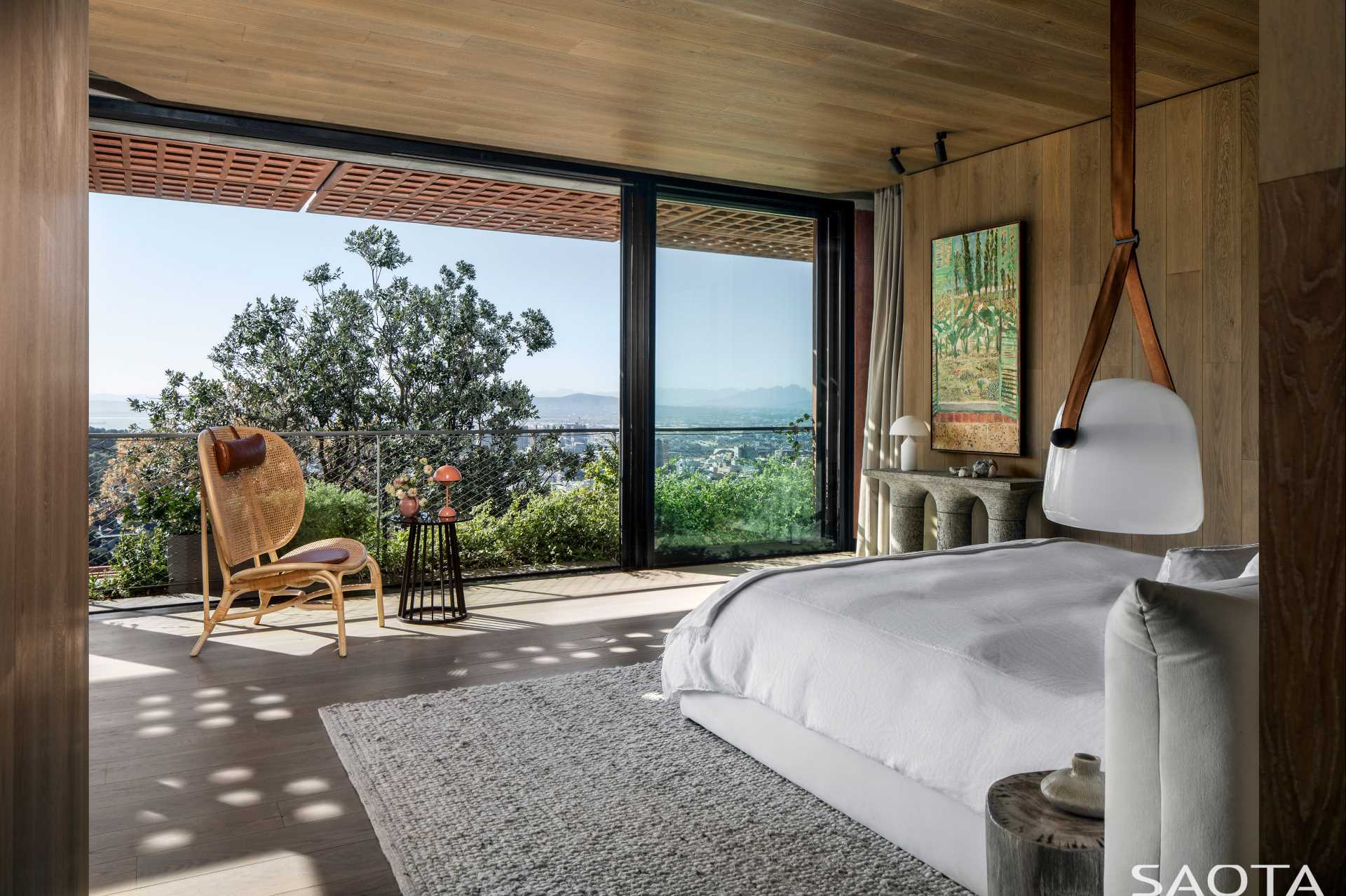 In the bathroom, the curved ceiling adds visual interest to the space, while the vanity matches the bathtub surround.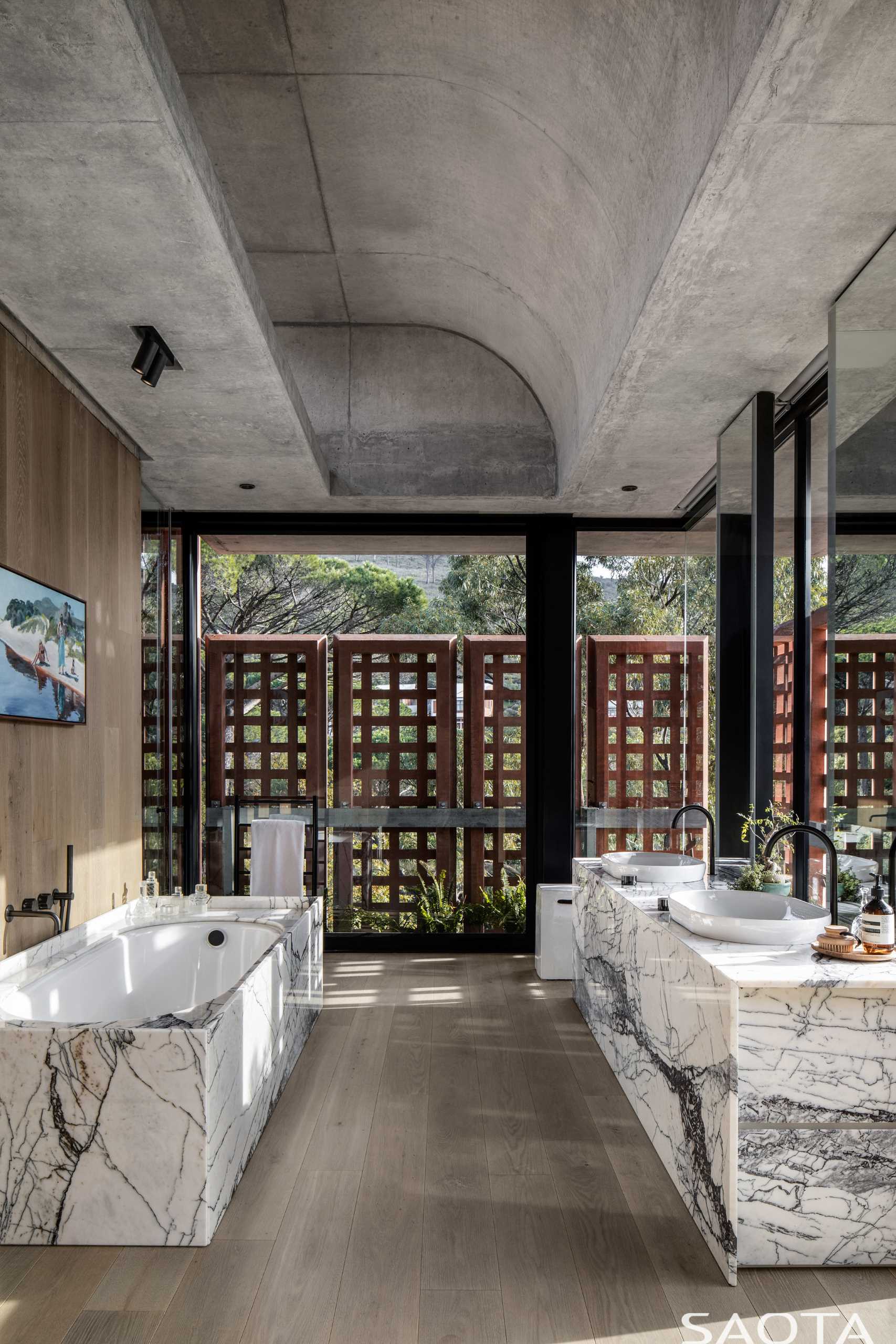 The home also has a yoga studio with a minimal design, allowing for a calm atmosphere.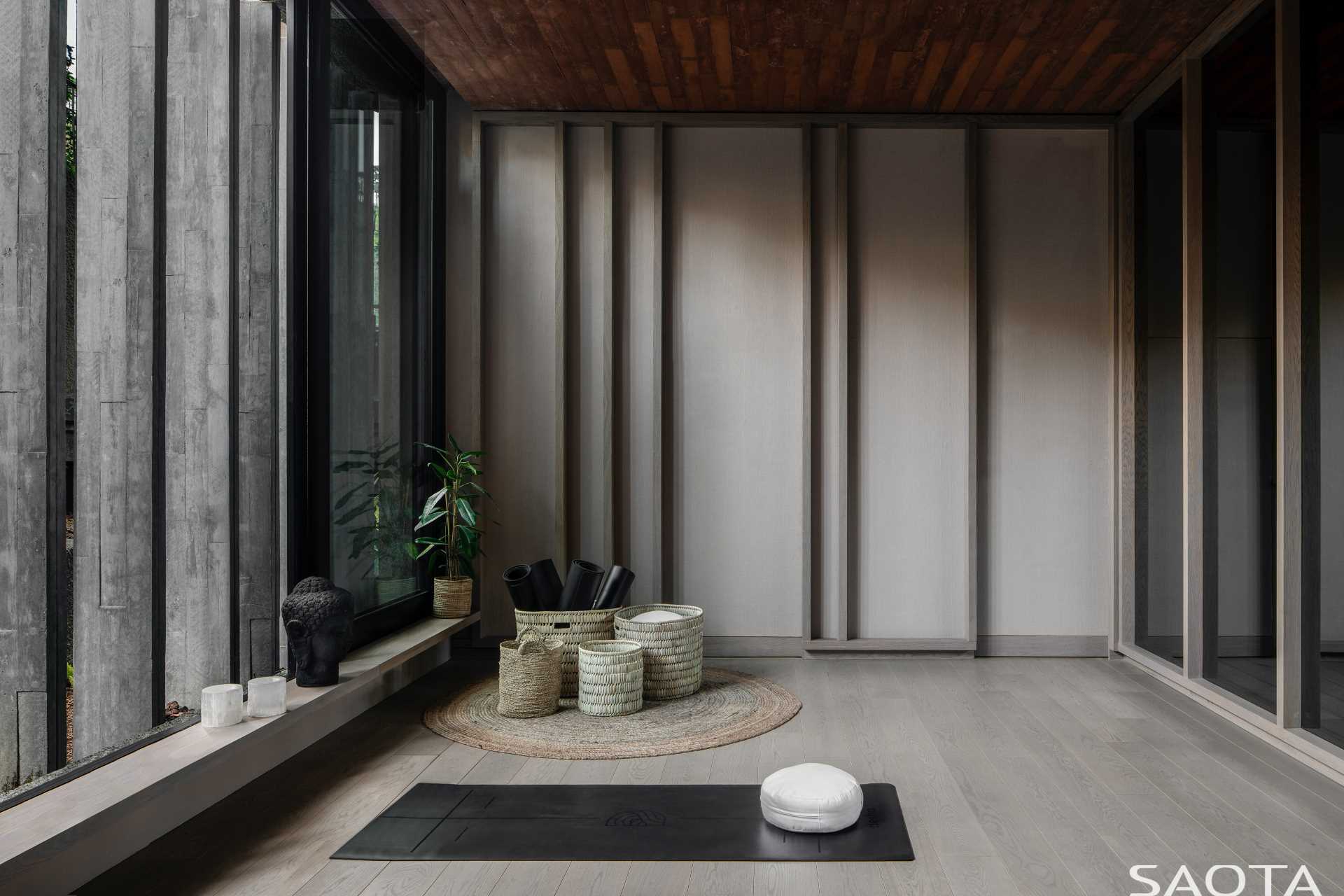 Photography by Adam Letch | Architects: SAOTA – Project Team: Riaz Ebrahim, Anthony Whittaker, Michelle Mills, Casey Hunter | Interior Designer: ARRCC – Project Team: Mark Rielly, Nina Sierra Rubia, Anna Katharina Schoenberger, Amy King | Structural Engineers: Moroff & Khune | Quantity Surveyor: Meyer Summersgill | Main Contractor: Red Sky Projects | Lighting Consultant: Martin Doller Design | Landscaping: Reto Mani Garden Services
Source: Contemporist