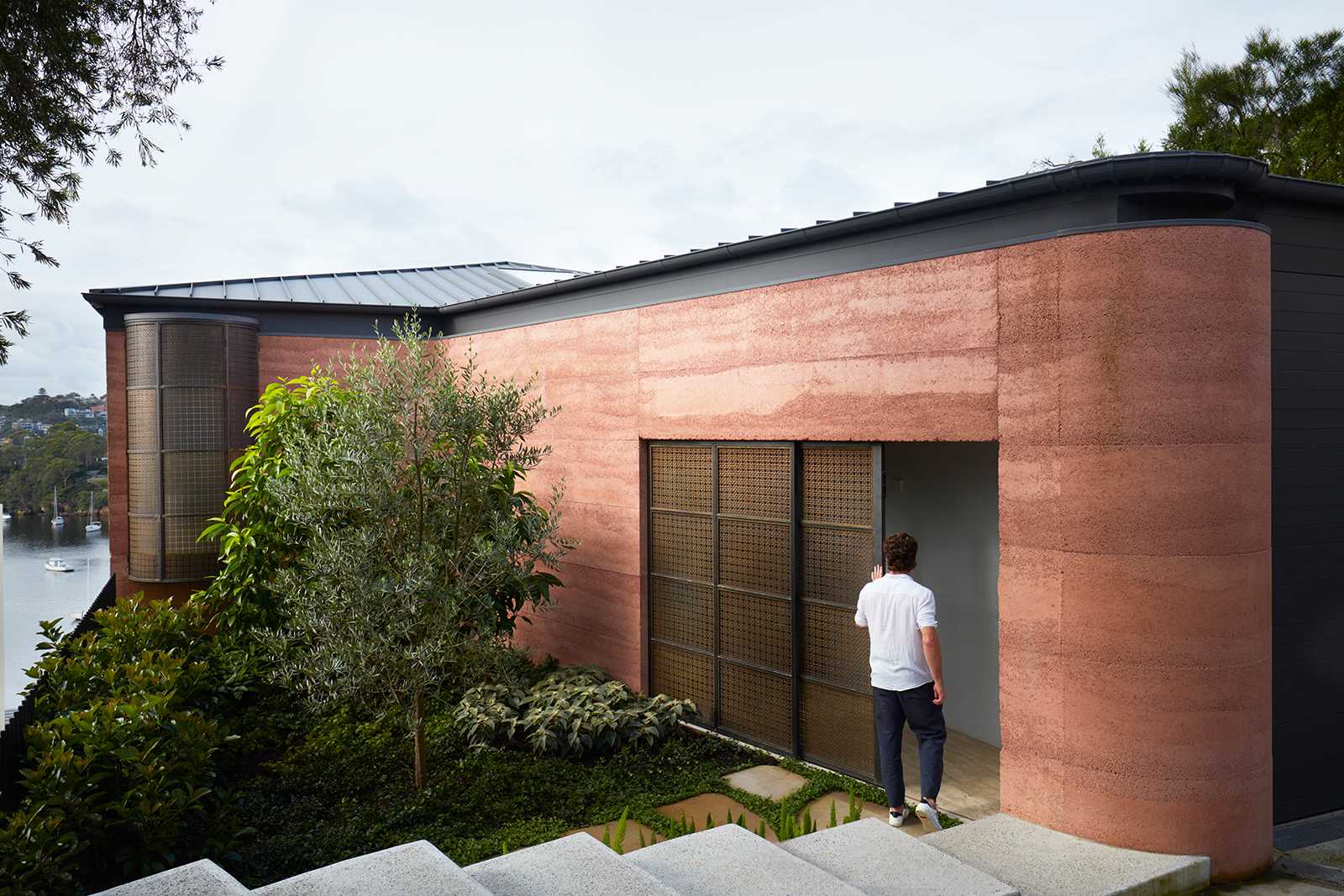 Luigi Rosselli Architects have shared photos of a home they renovated in Sydney, Australia, that had rammed earth walls added.
The original home, whose design was akin to that of a drilling platform, had two existing floors hovering above, and was entirely disconnected from its surroundings.
The updated home now includes a further two floors to allow for a direct link to the garden.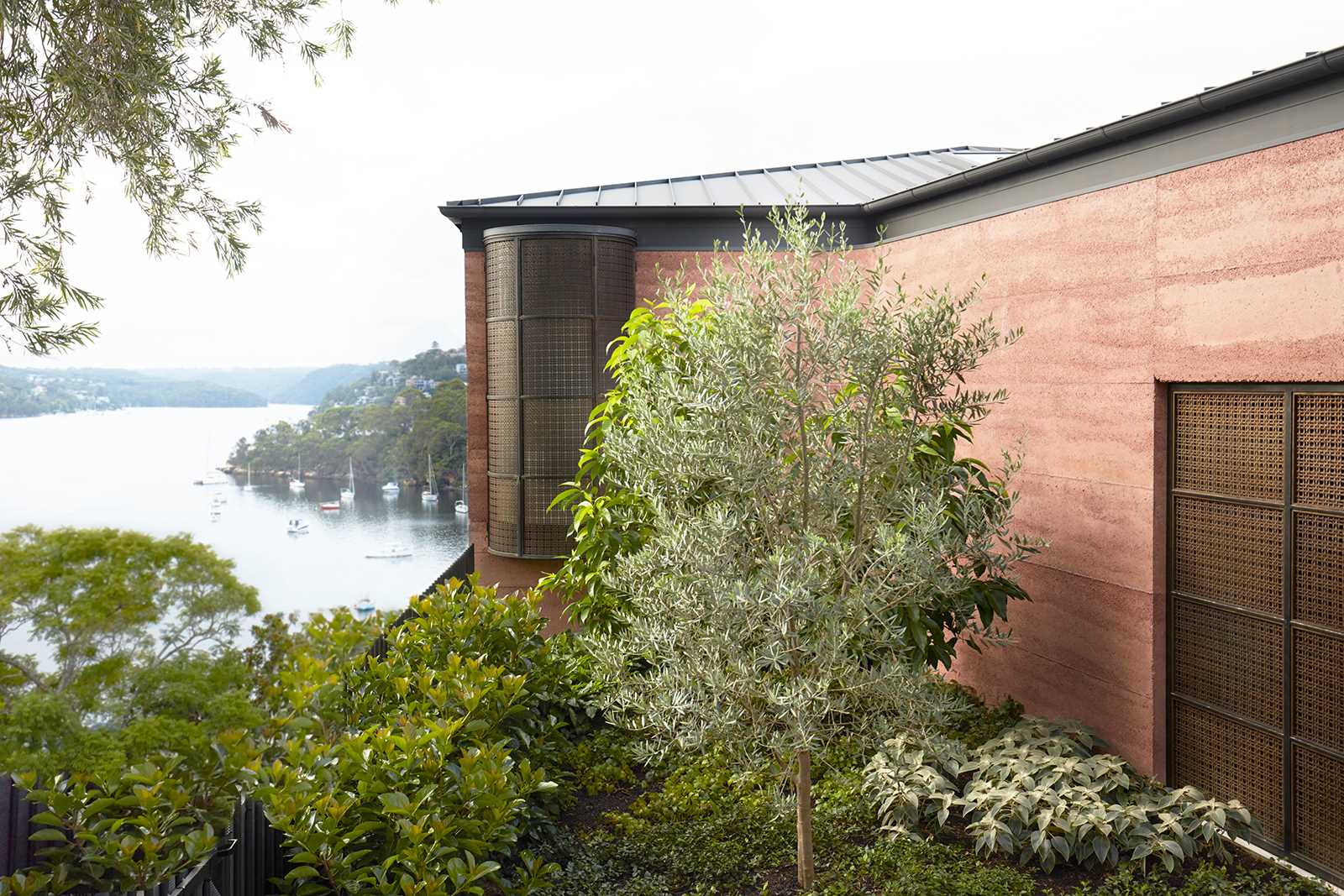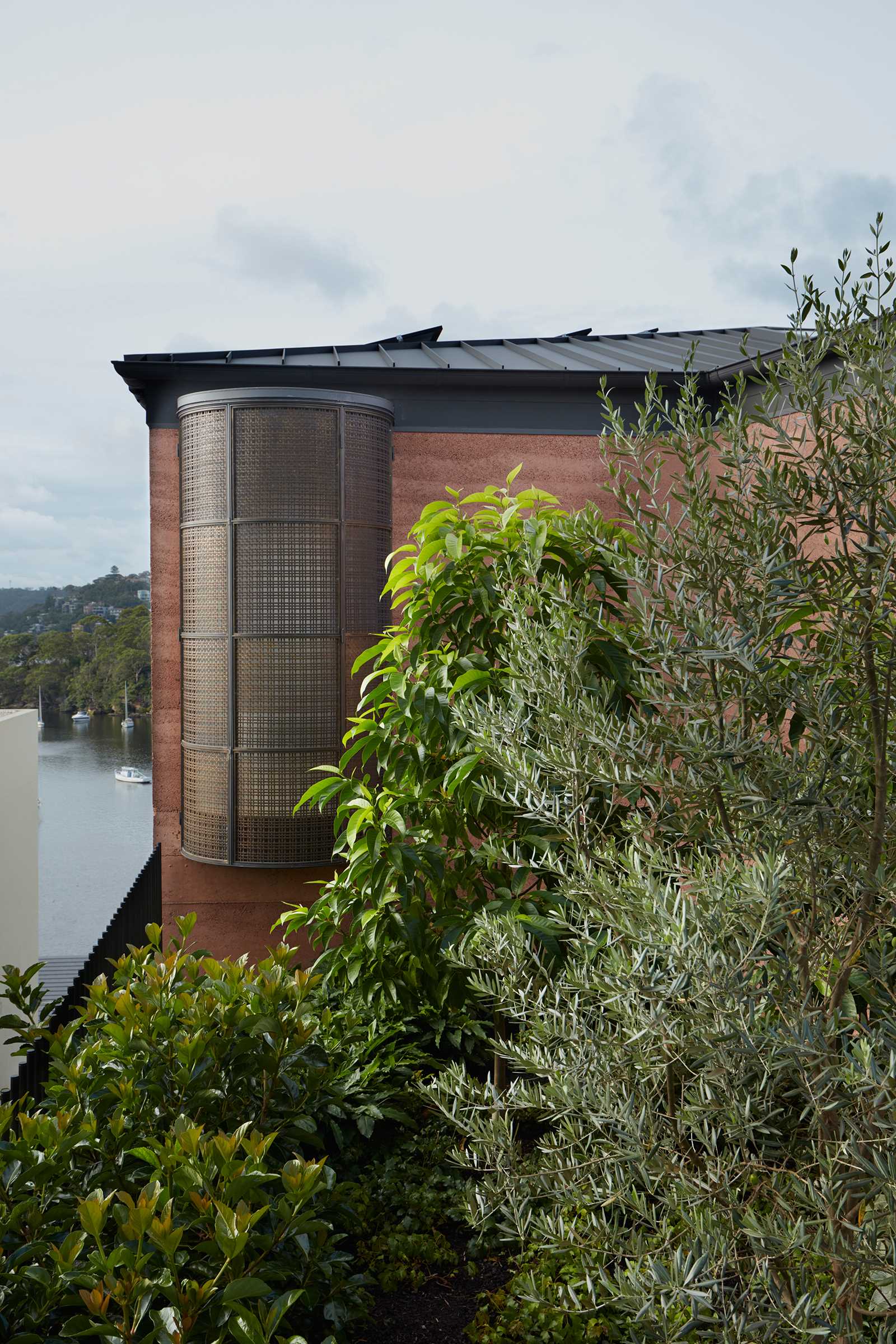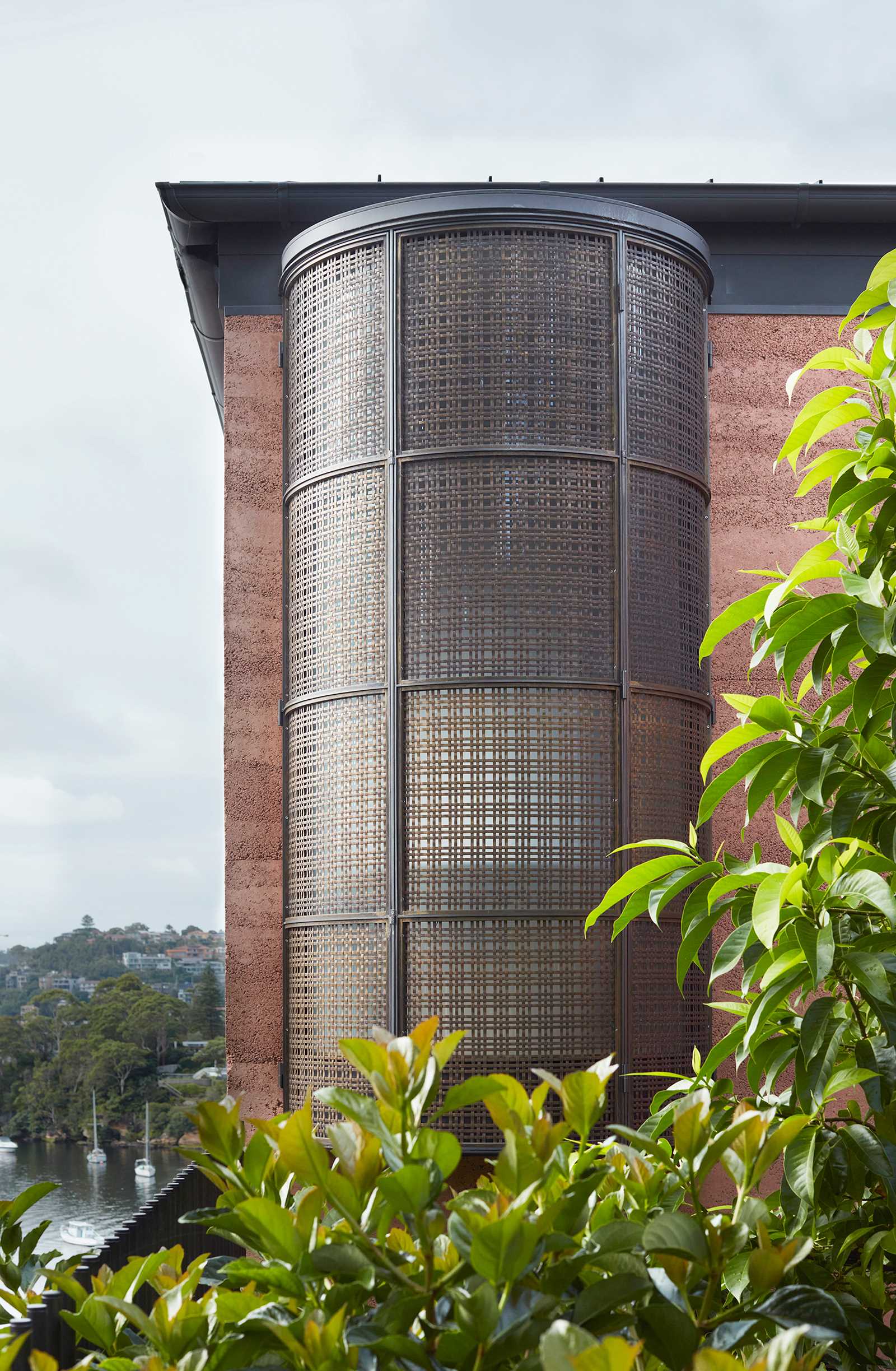 Visitors are greeted by the top level of the house, where the warm and welcoming colored rammed earth walls are clearly visible.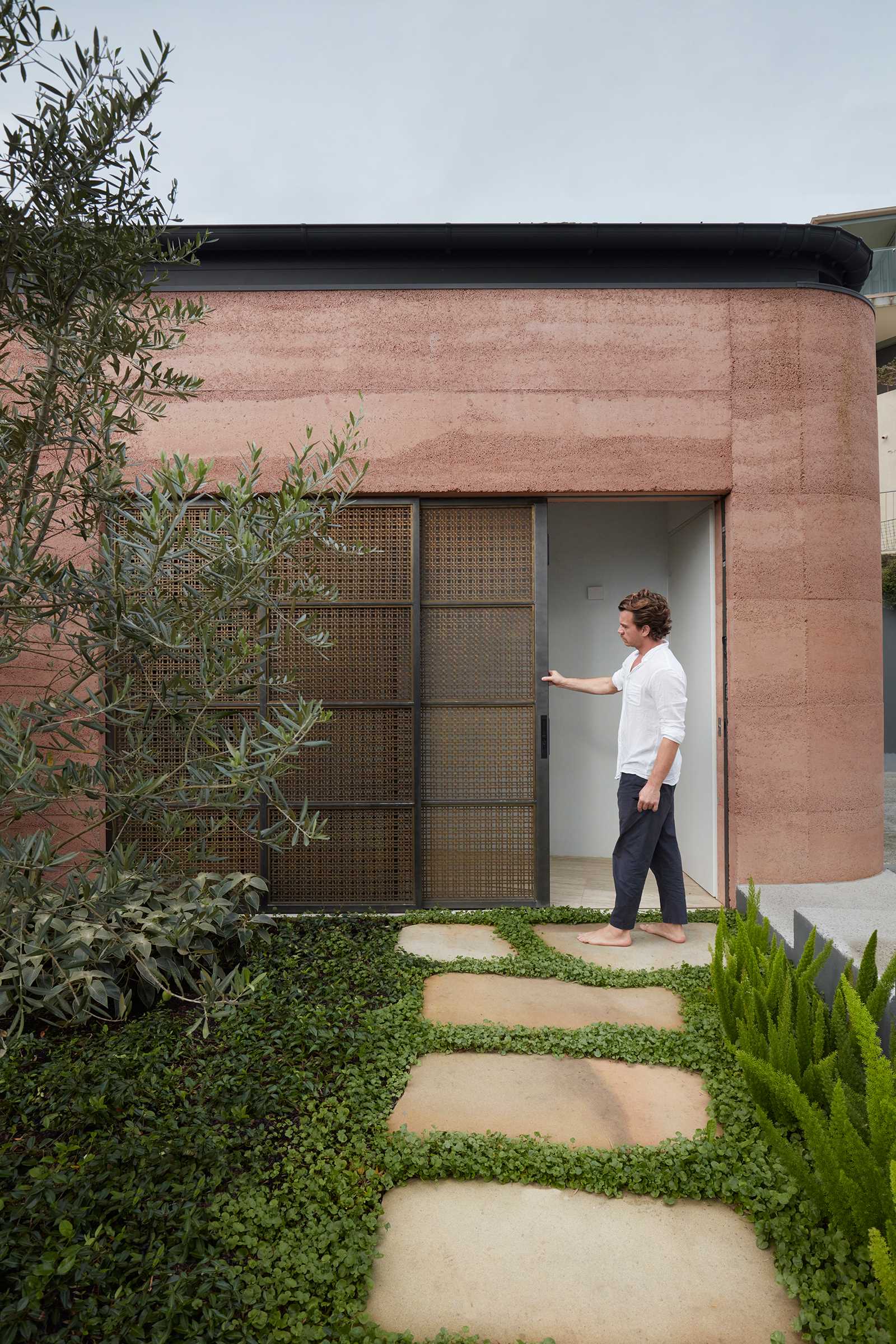 Inside, there's a linear staircase that cascades down to the different levels of the house.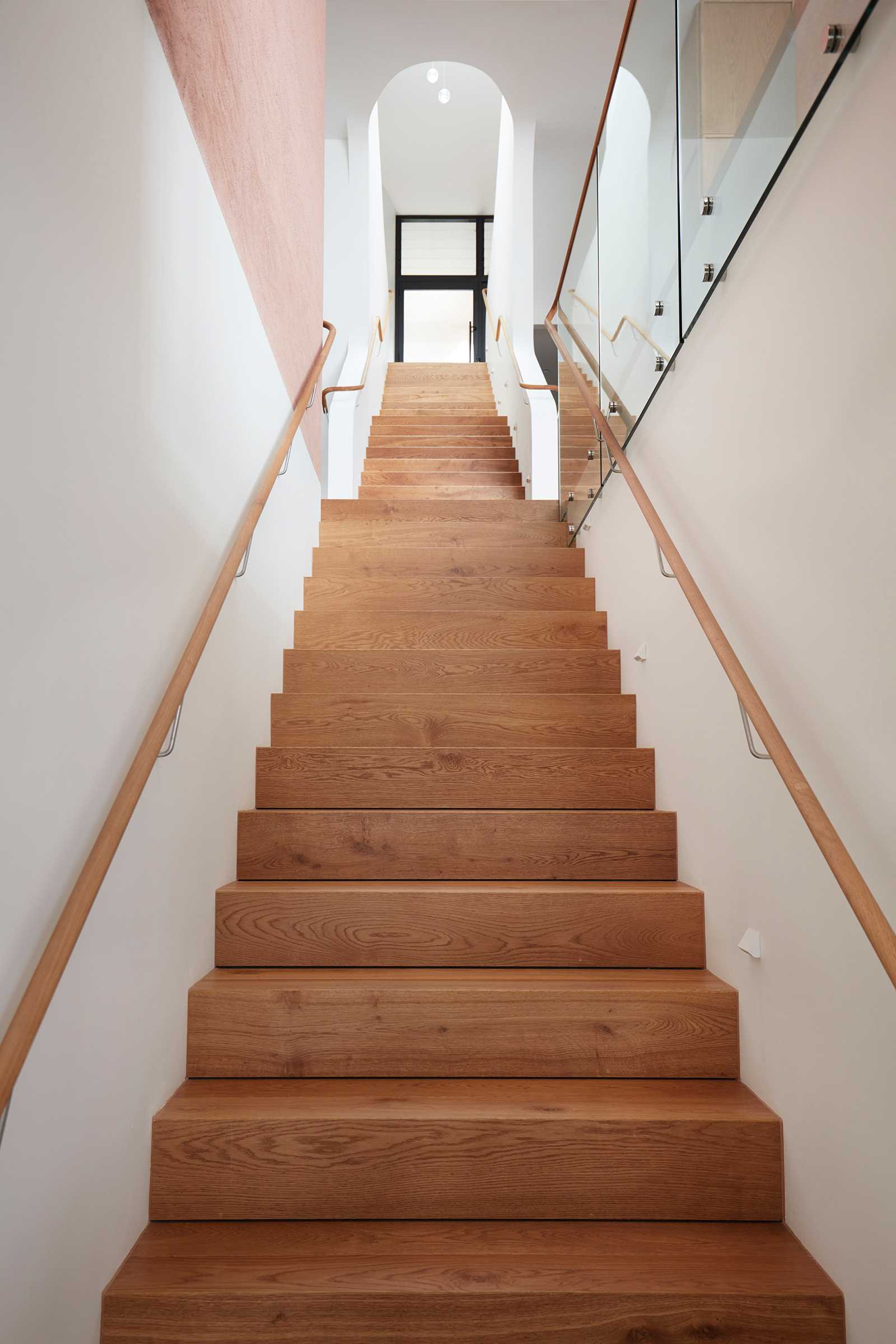 Above the stair is a deep void capped with a large skylight that allows natural light to flow down through each level.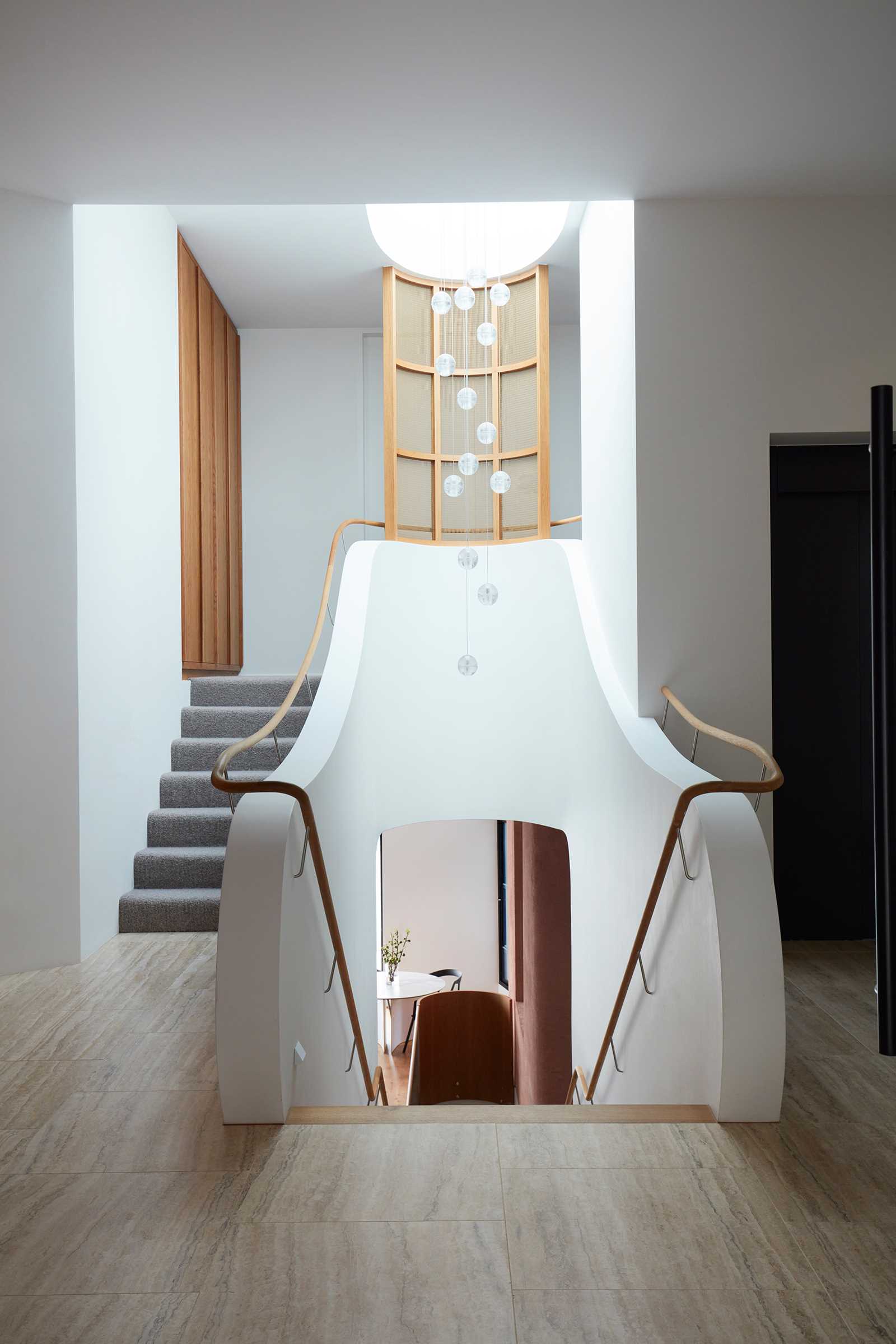 The descent is easy and comfortable and leads first to the main living-dining-kitchen area, and then on again to the lower floors which house a guest bedroom, a sunroom, and a gym.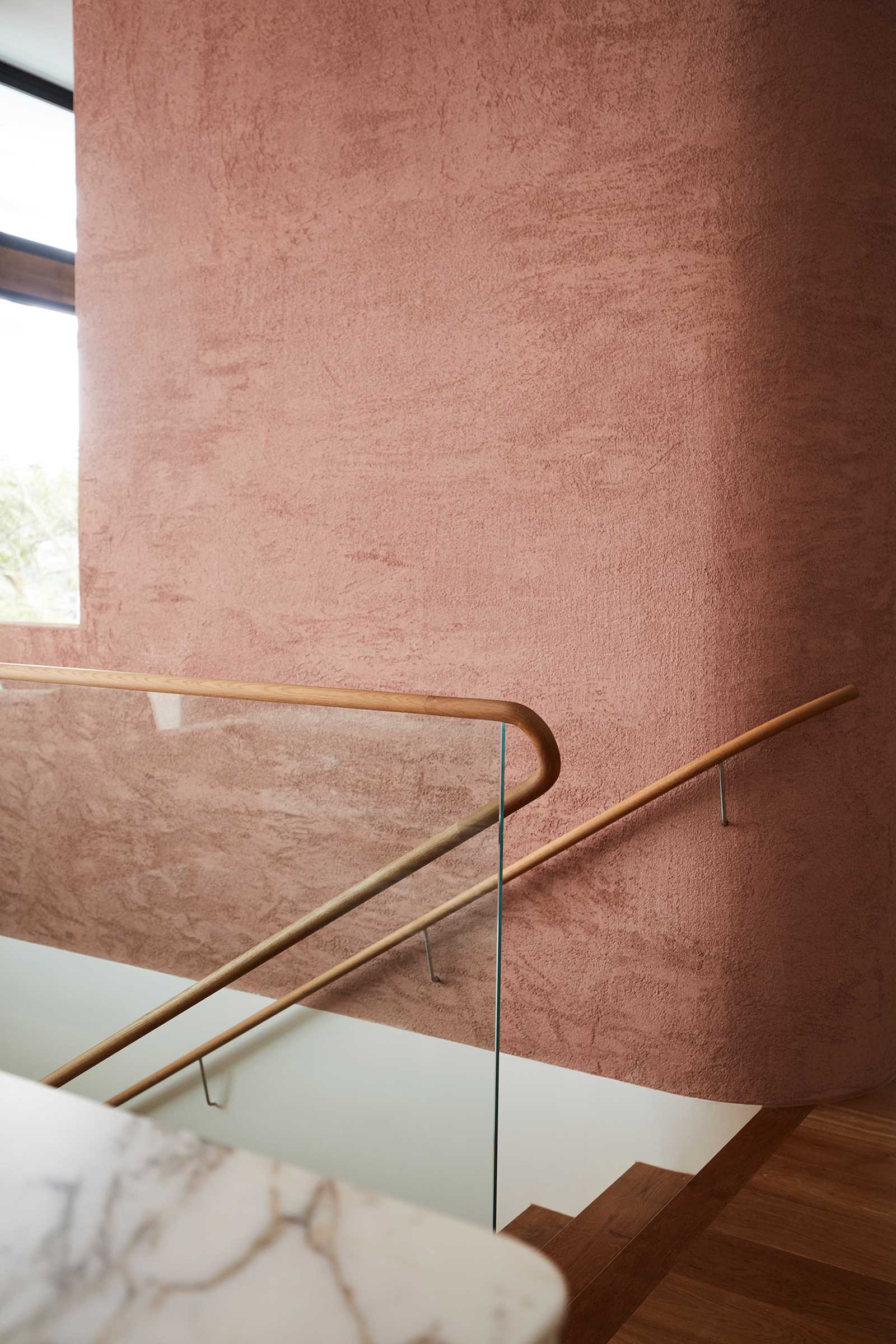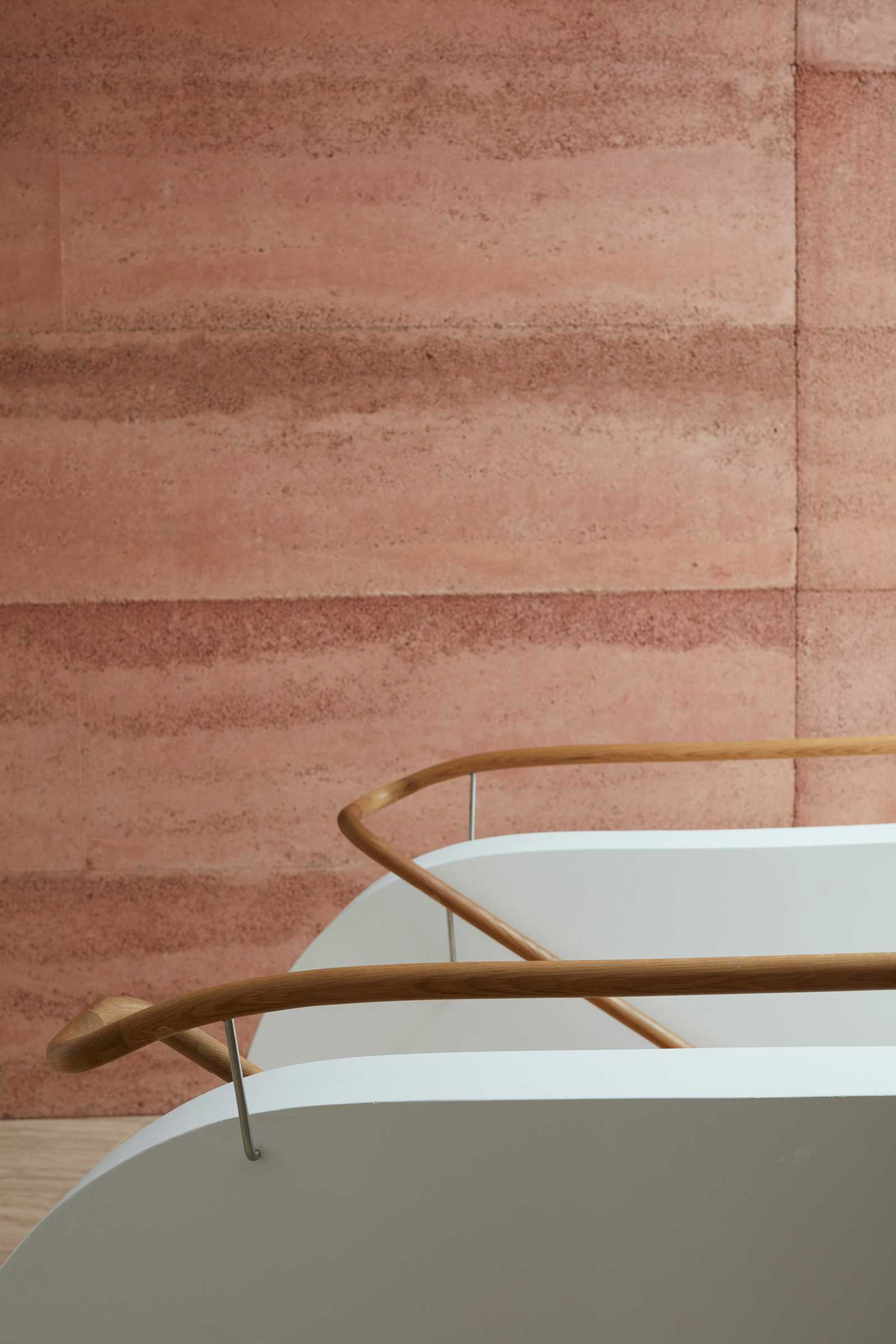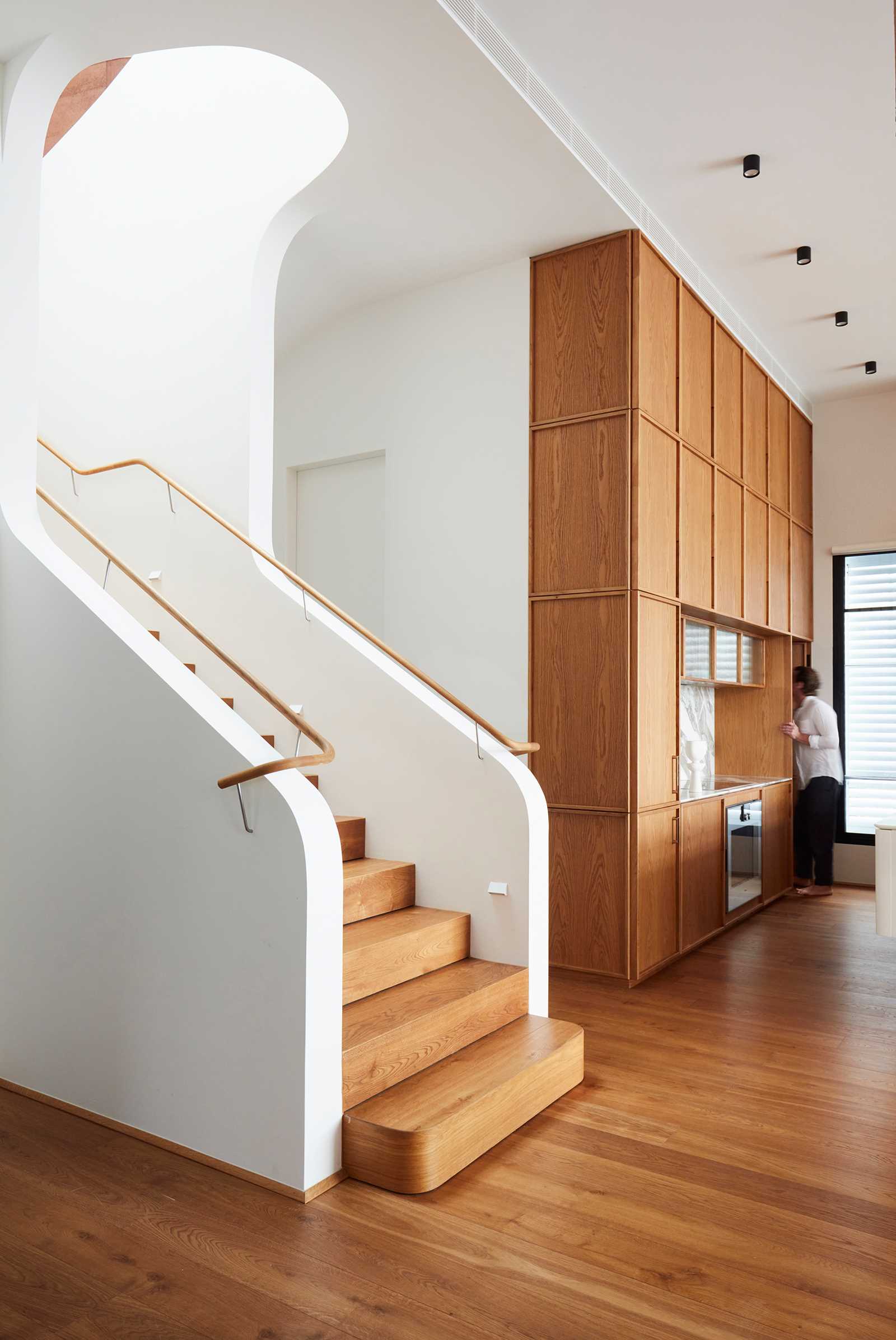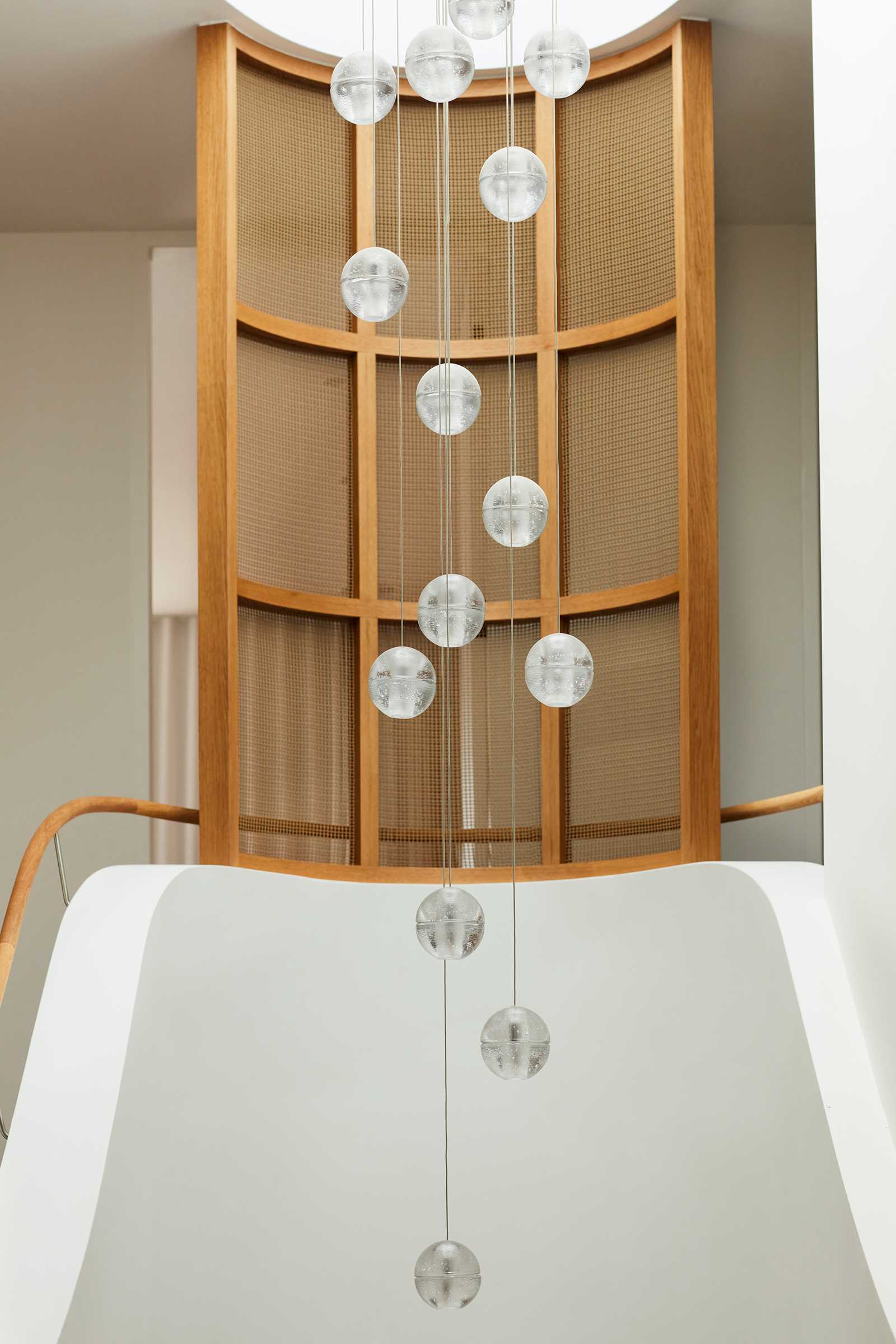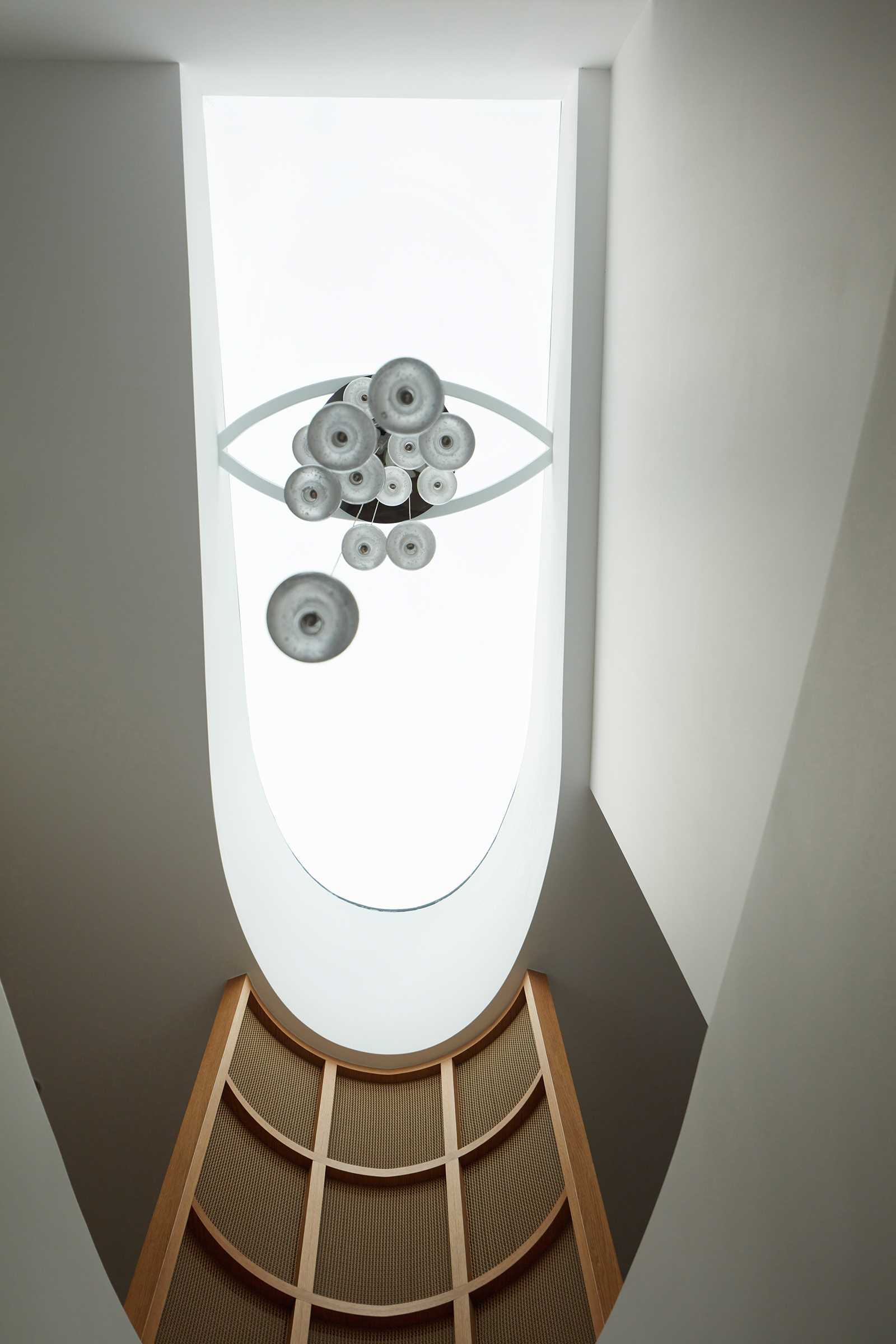 In the living room, there's a pair of couches, as well as a casual dining area and a fireplace.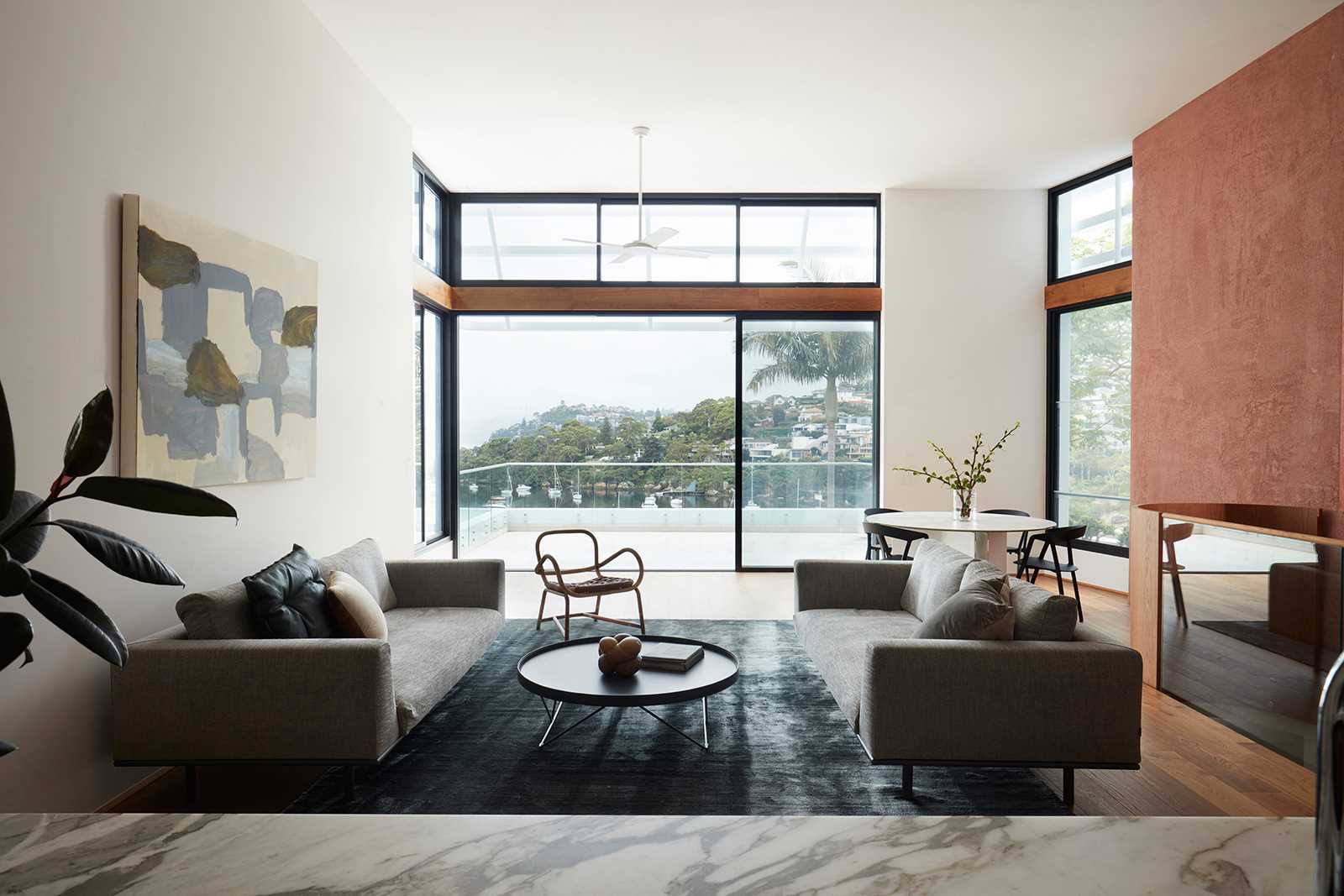 Behind the living room, there's the kitchen, with tall wood cabinets and a peninsula that provides additional seating. A vertical window adds additional natural light.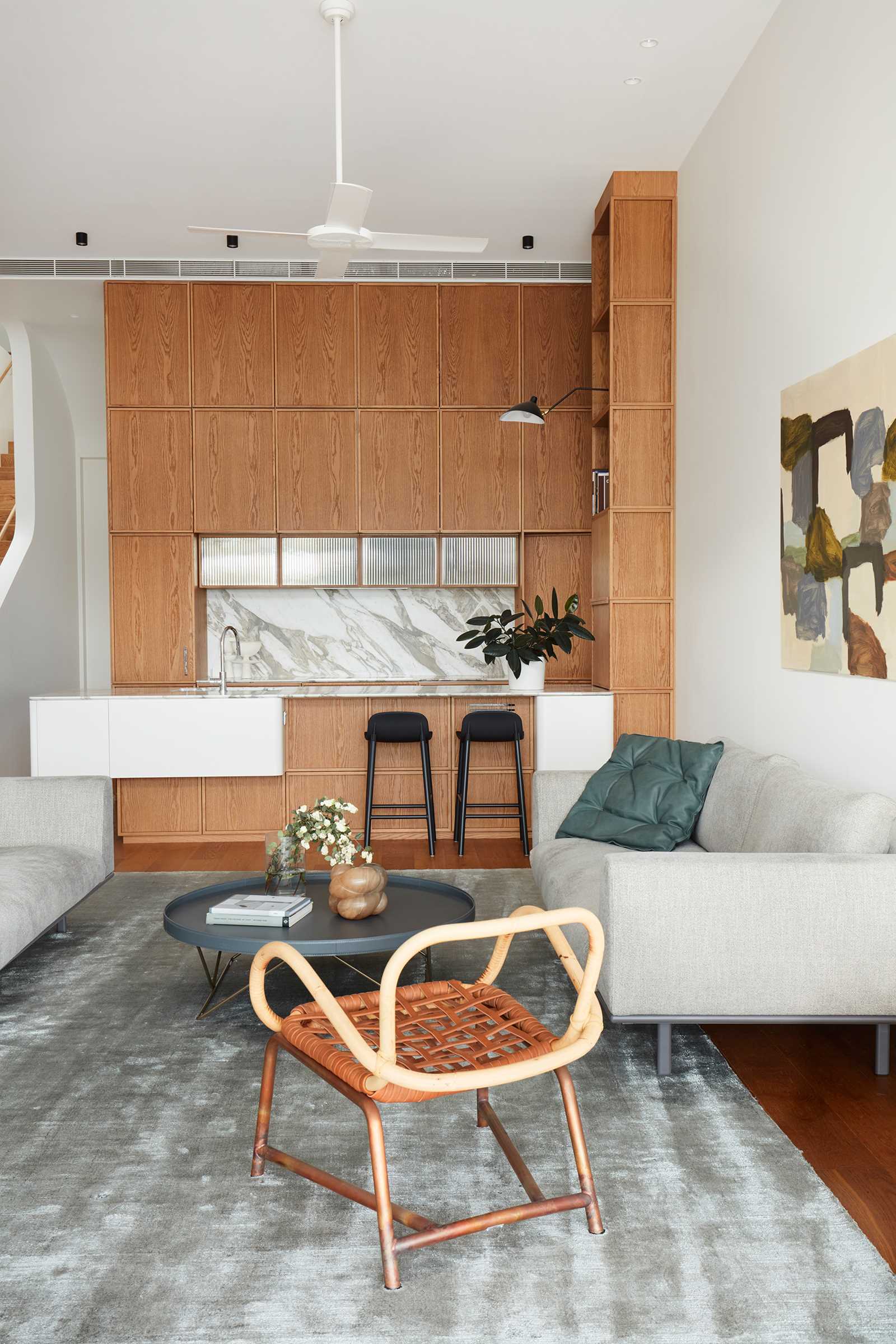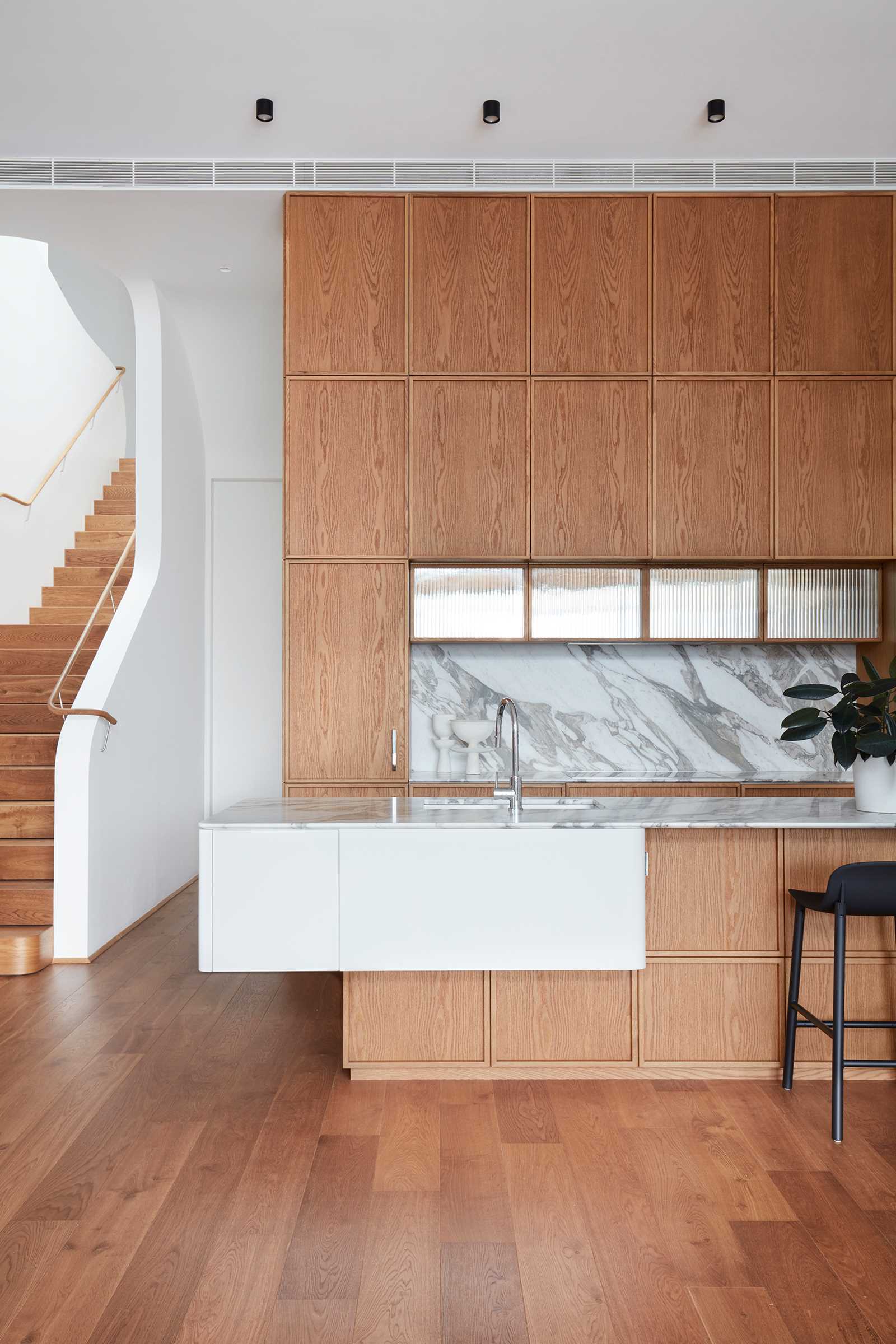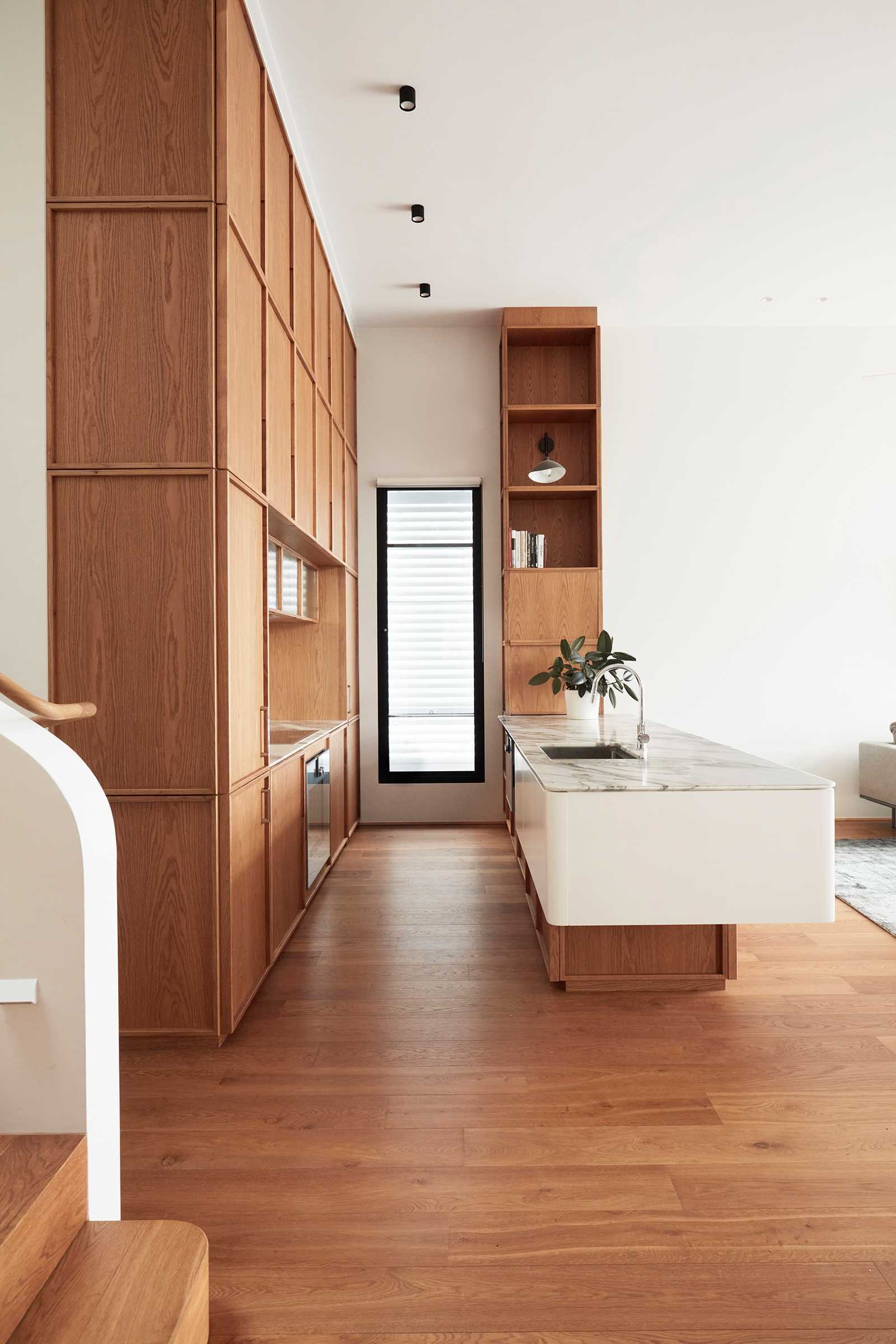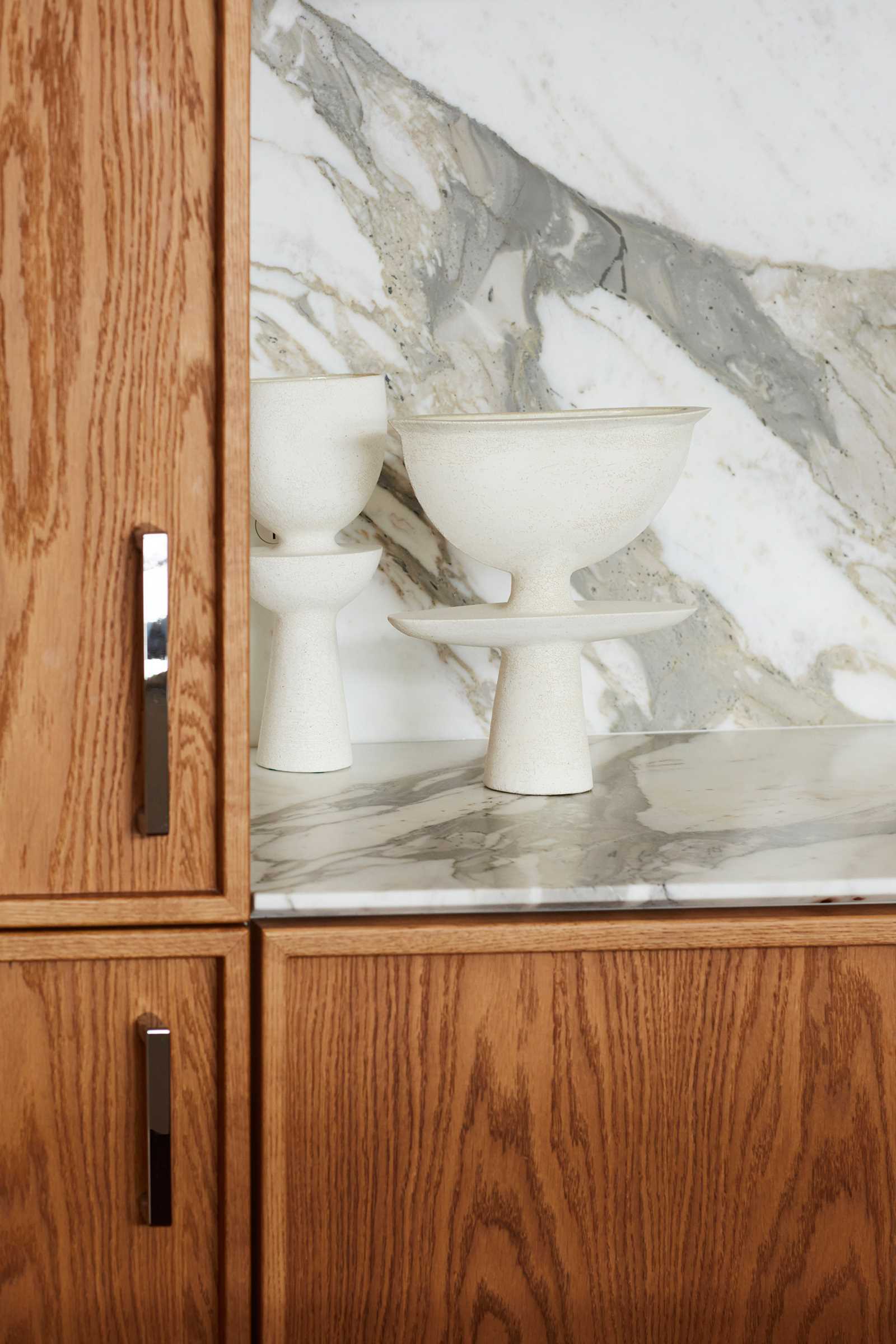 A fireplace on the opposite side of the wall to the kitchen and living room introduces the dining room.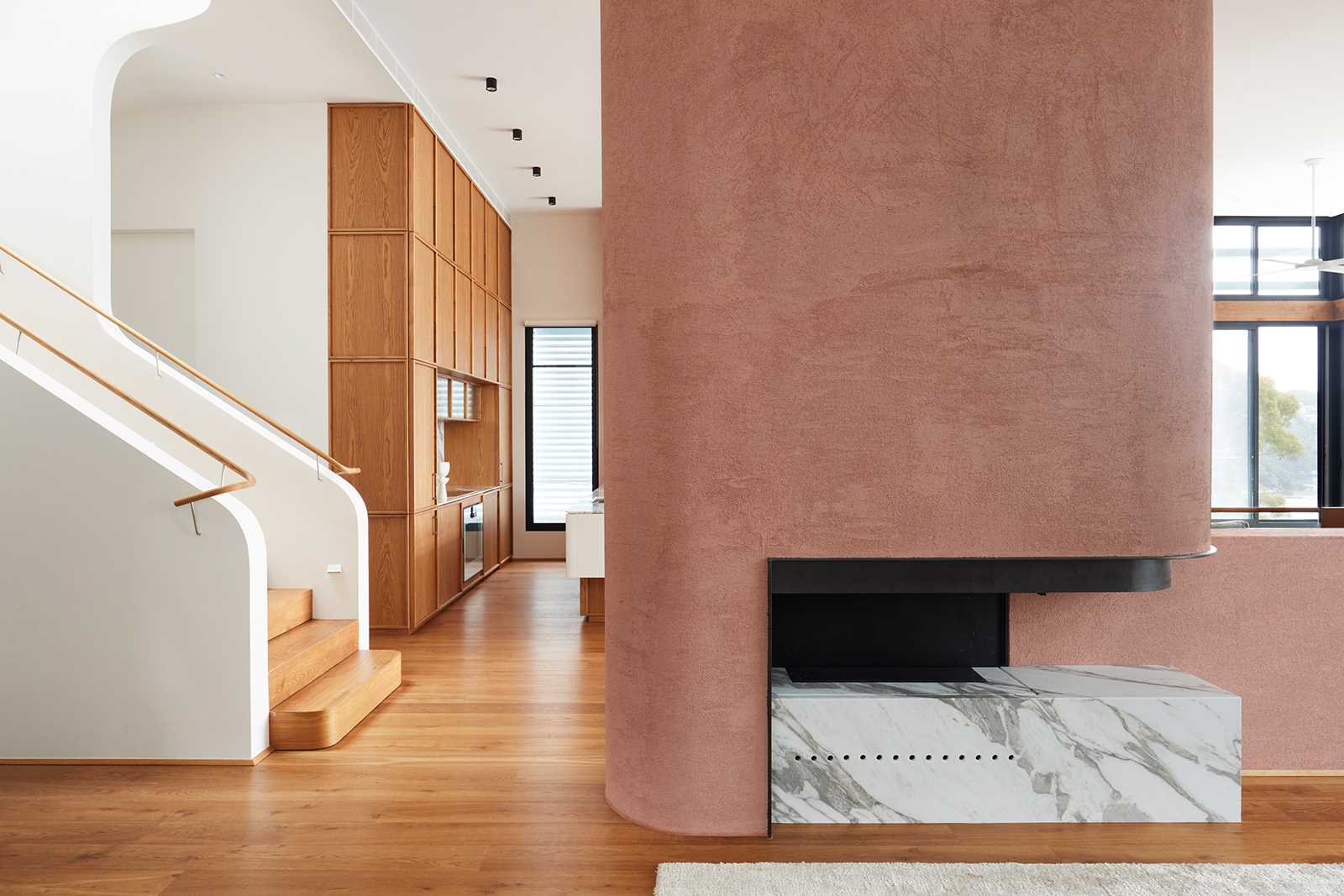 The double-height dining room has a long horizontal light that hangs above the dining table, while a single chair with a side table creates a place for a quiet moment.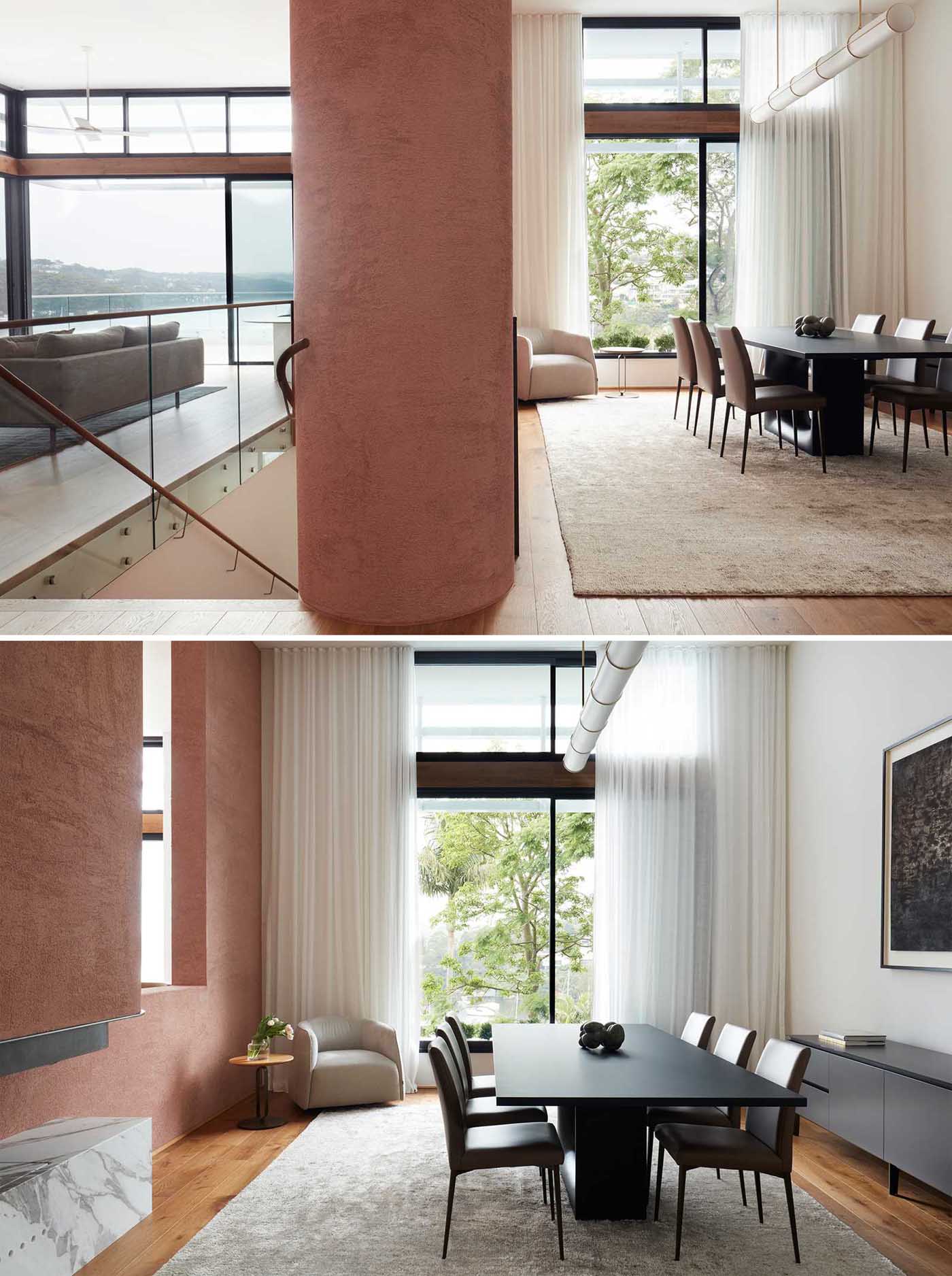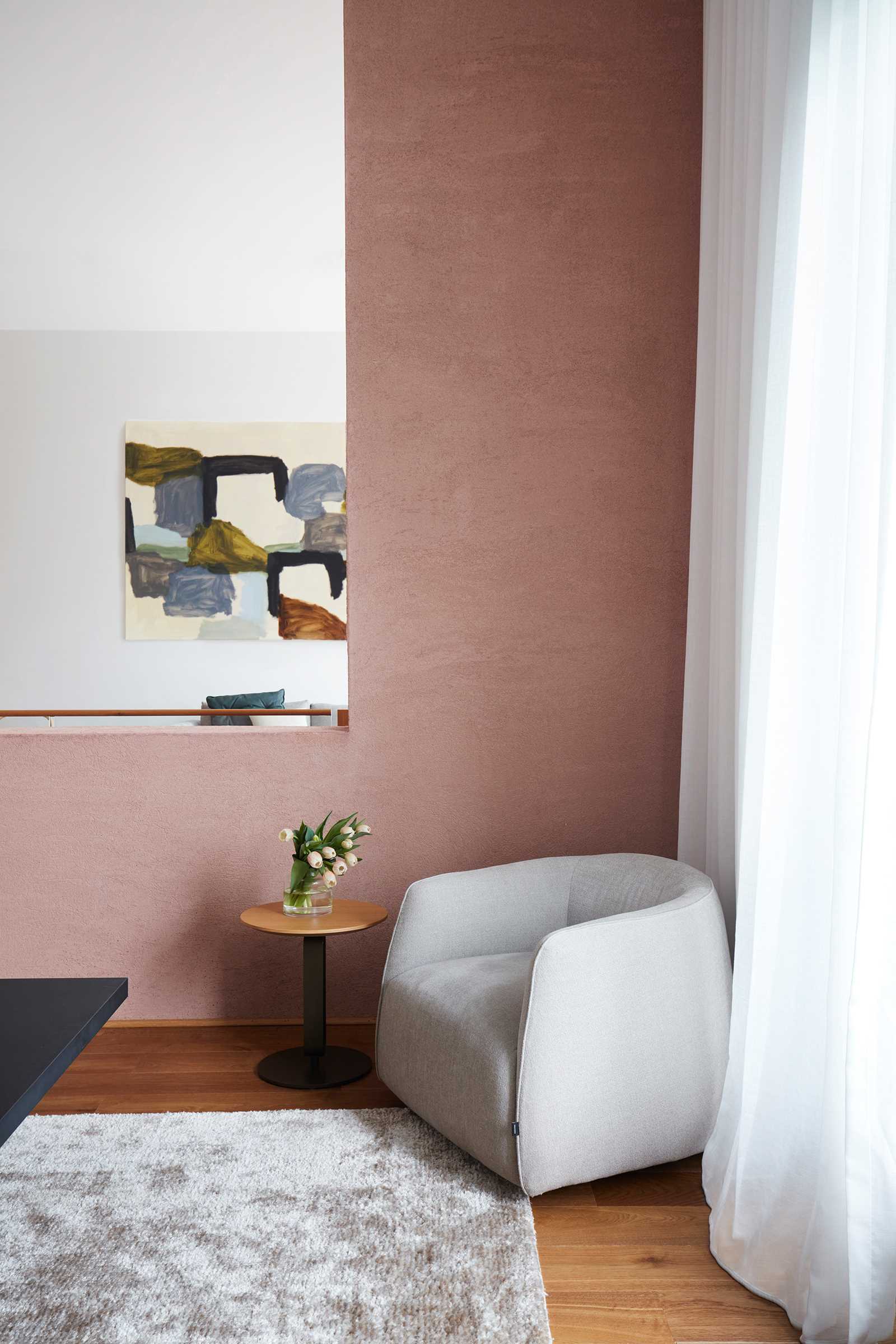 In one of the bathrooms, the rammed earth walls and curved windows are visible.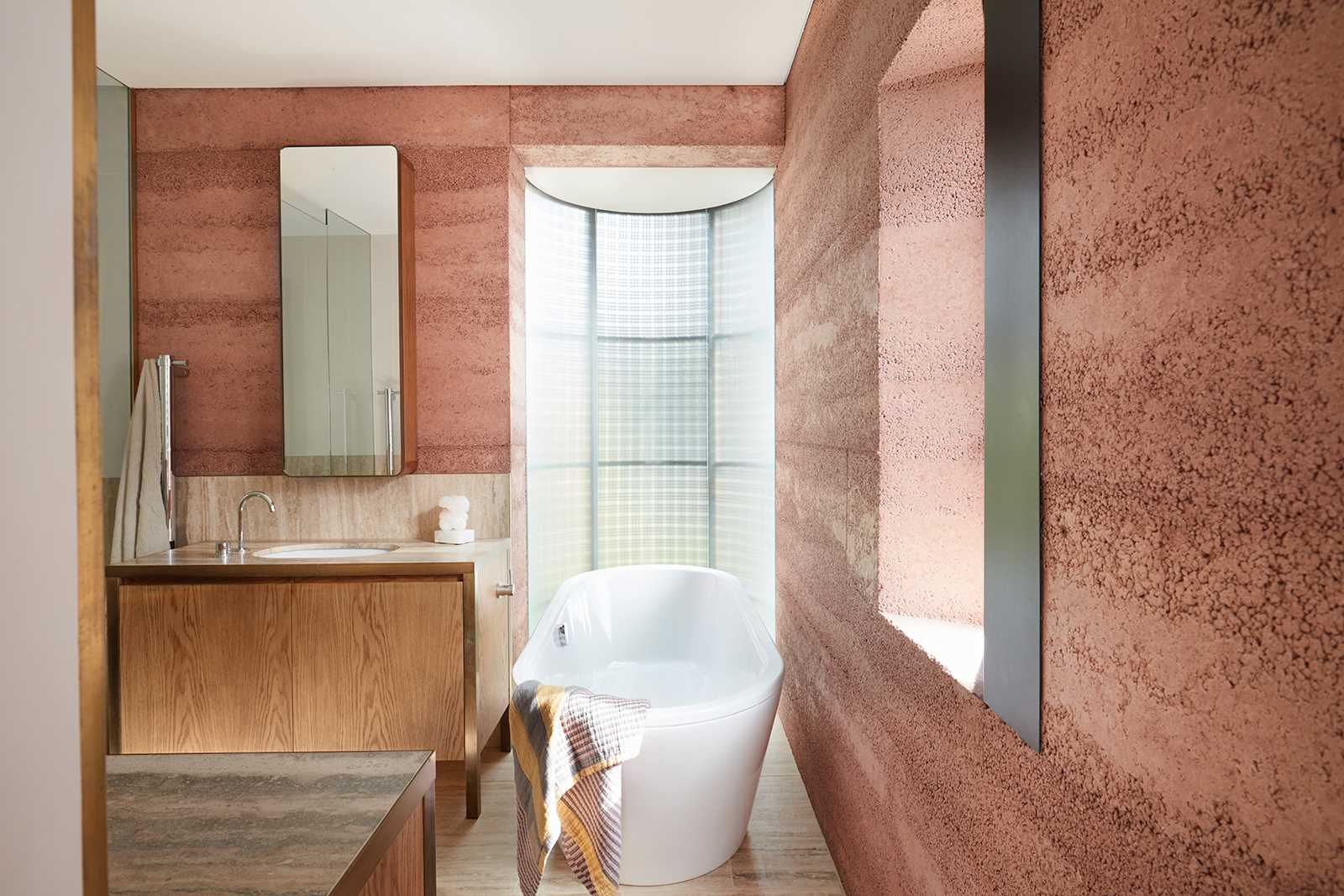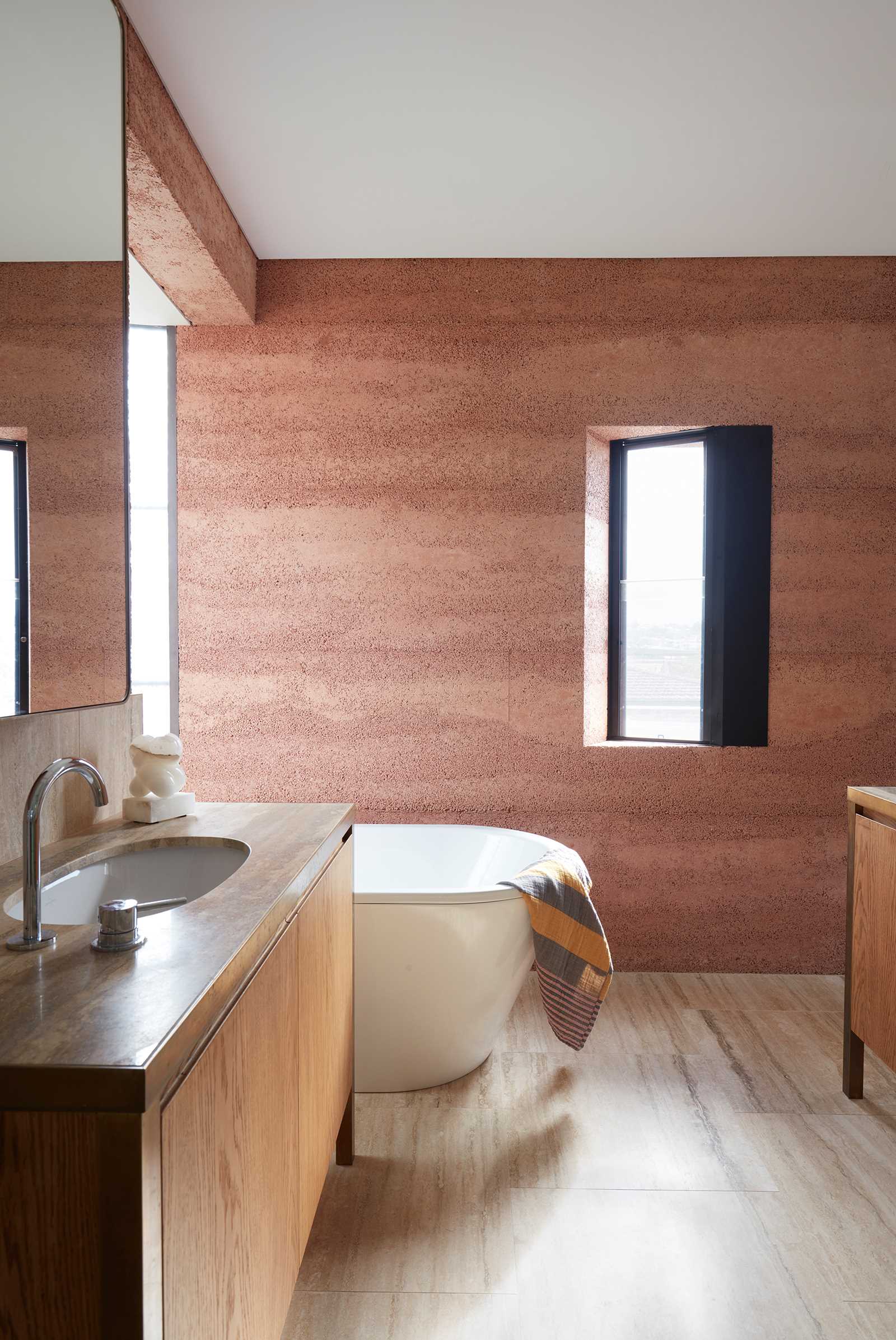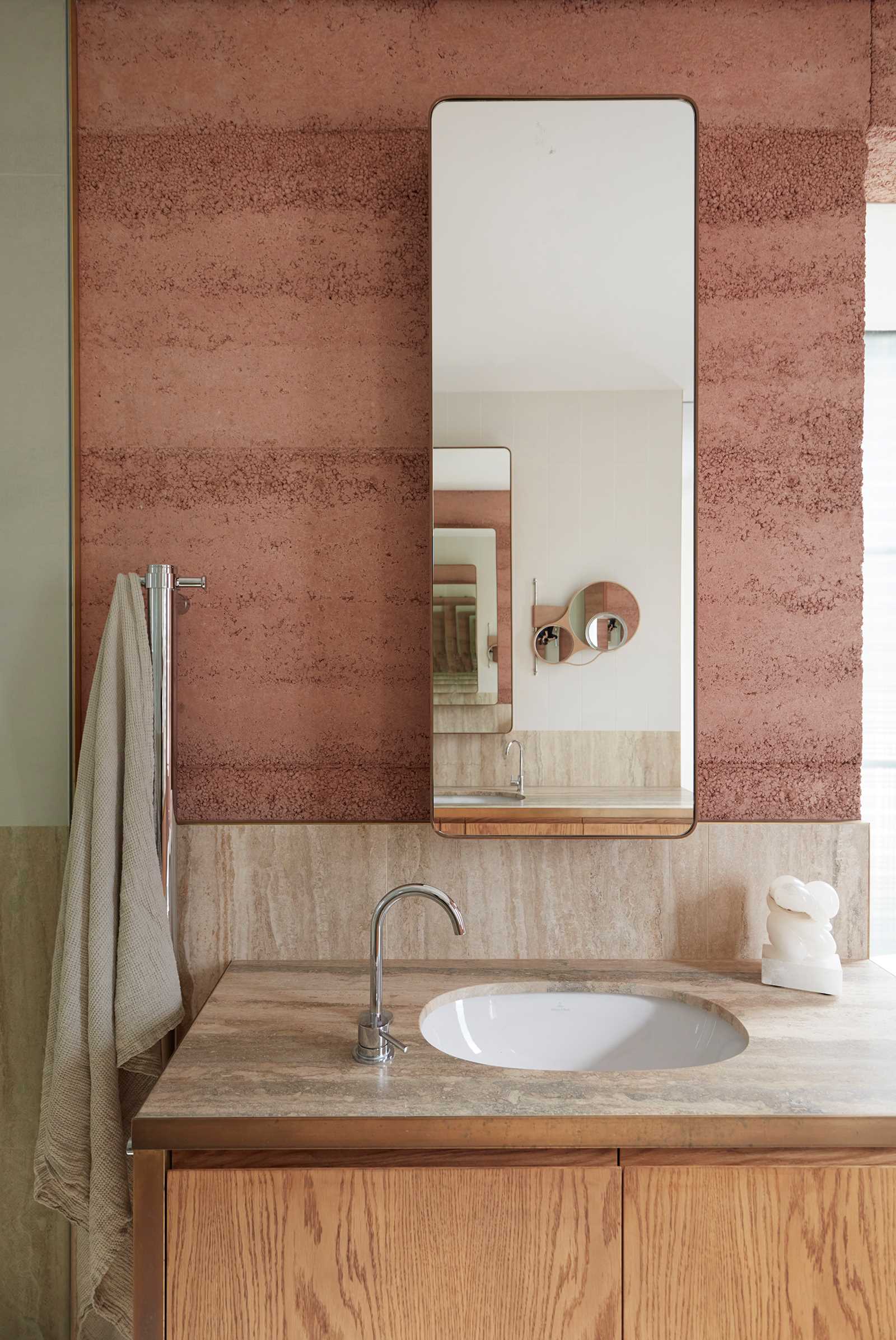 In another bathroom, the tiles that cover the floor and wall match the vanity.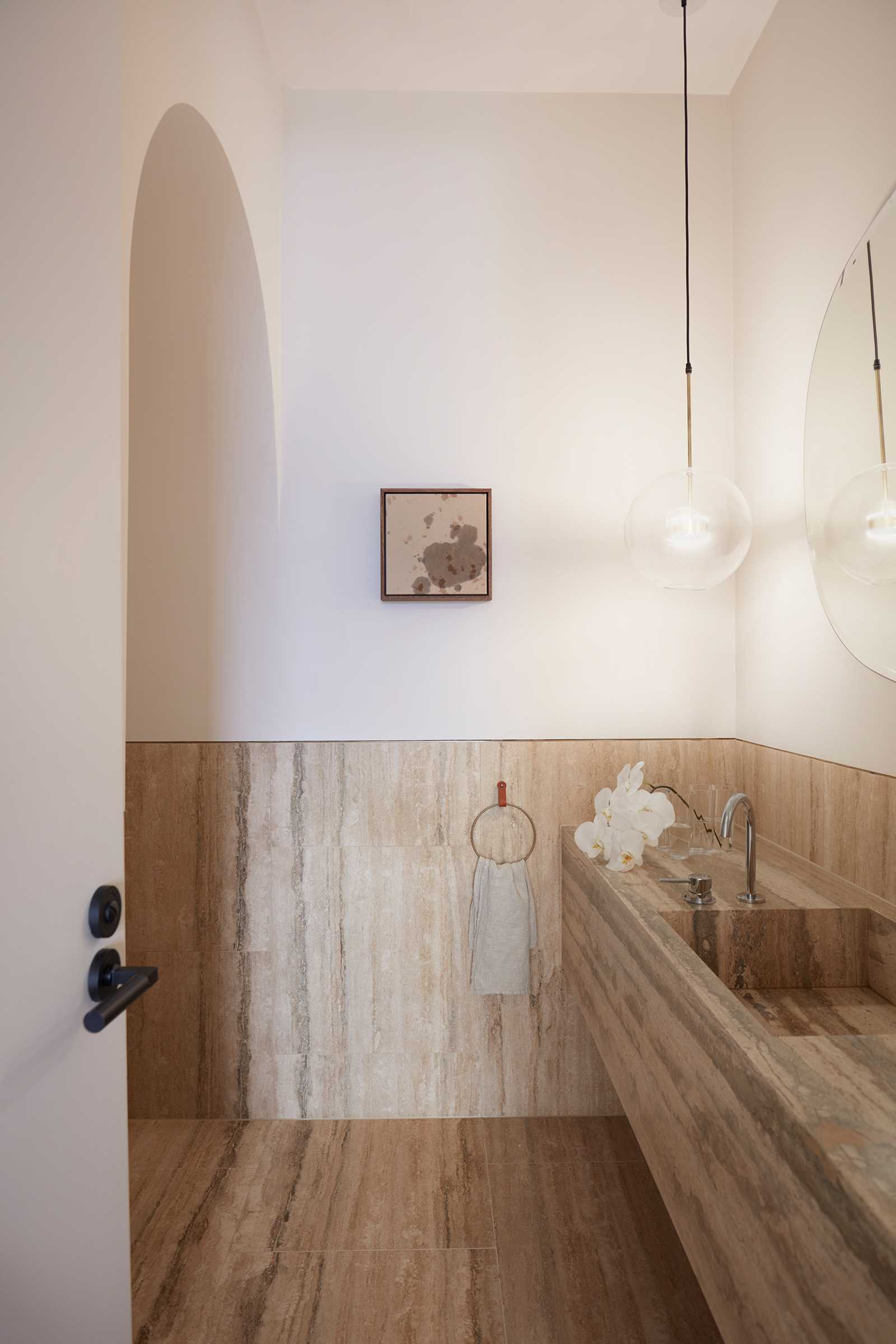 Outside, each floor has a generous balcony with its appearance softened by tall trees and vegetation.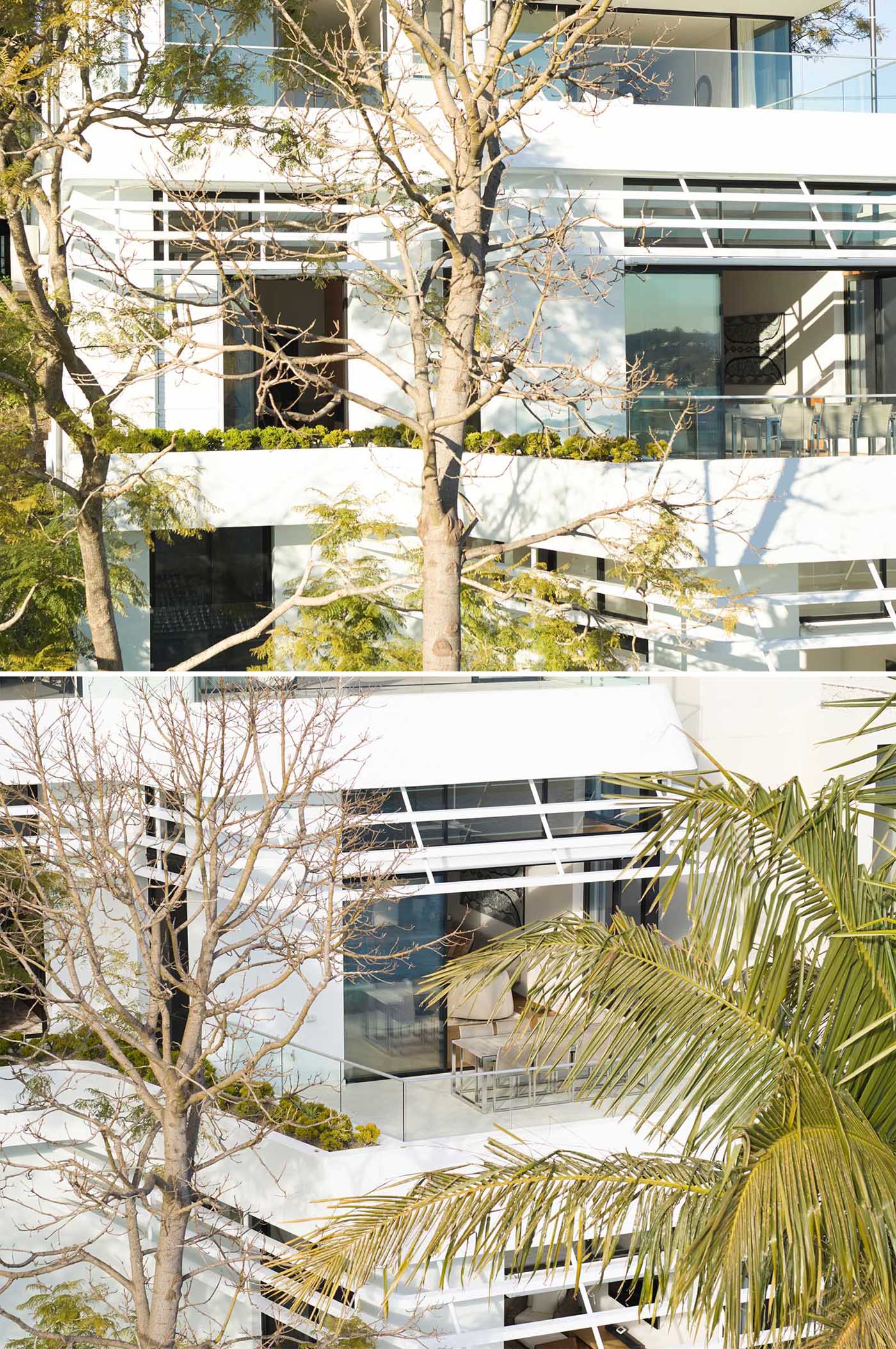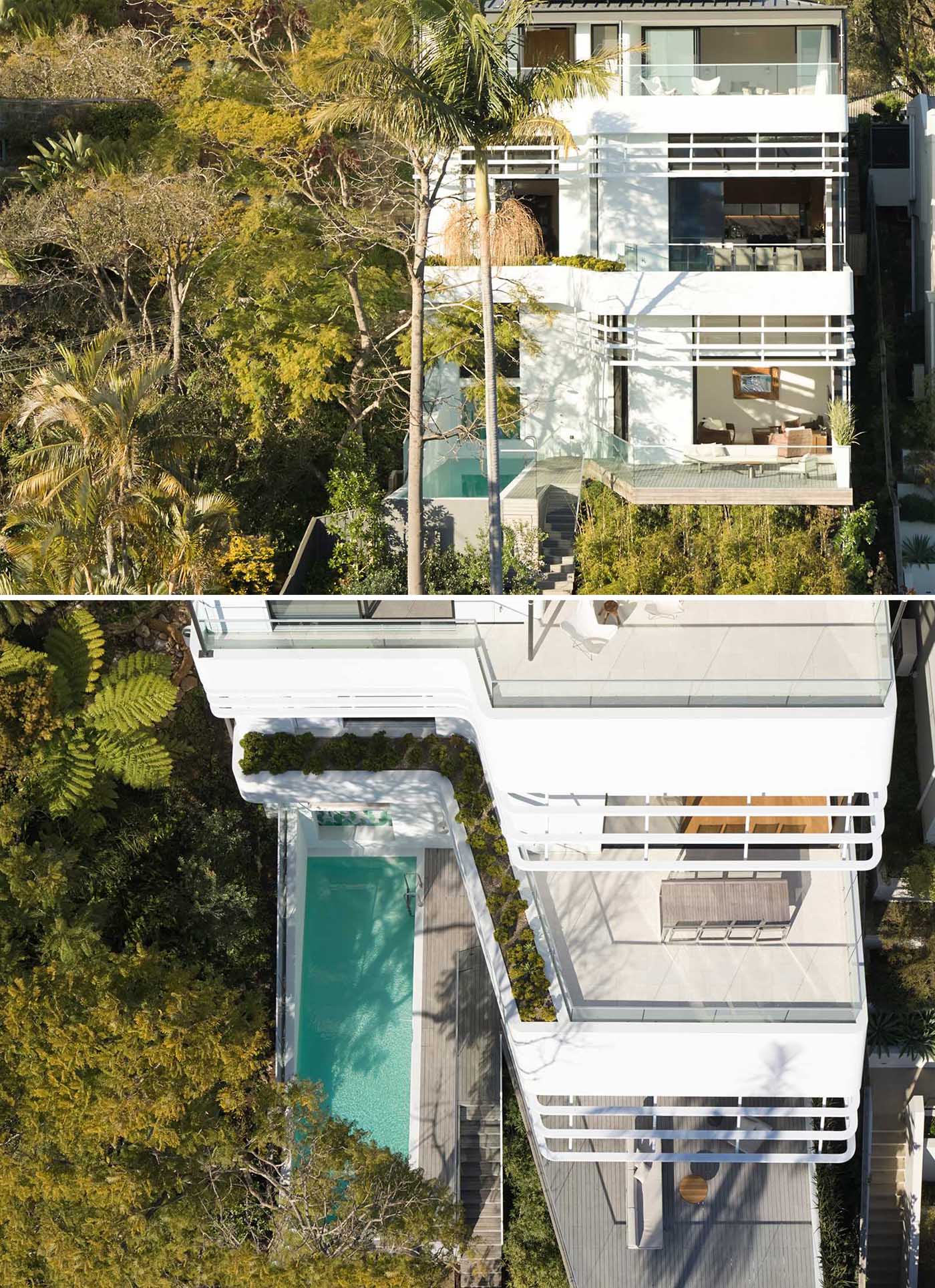 The home also has a swimming pool with a deck and a tiled mural at one end.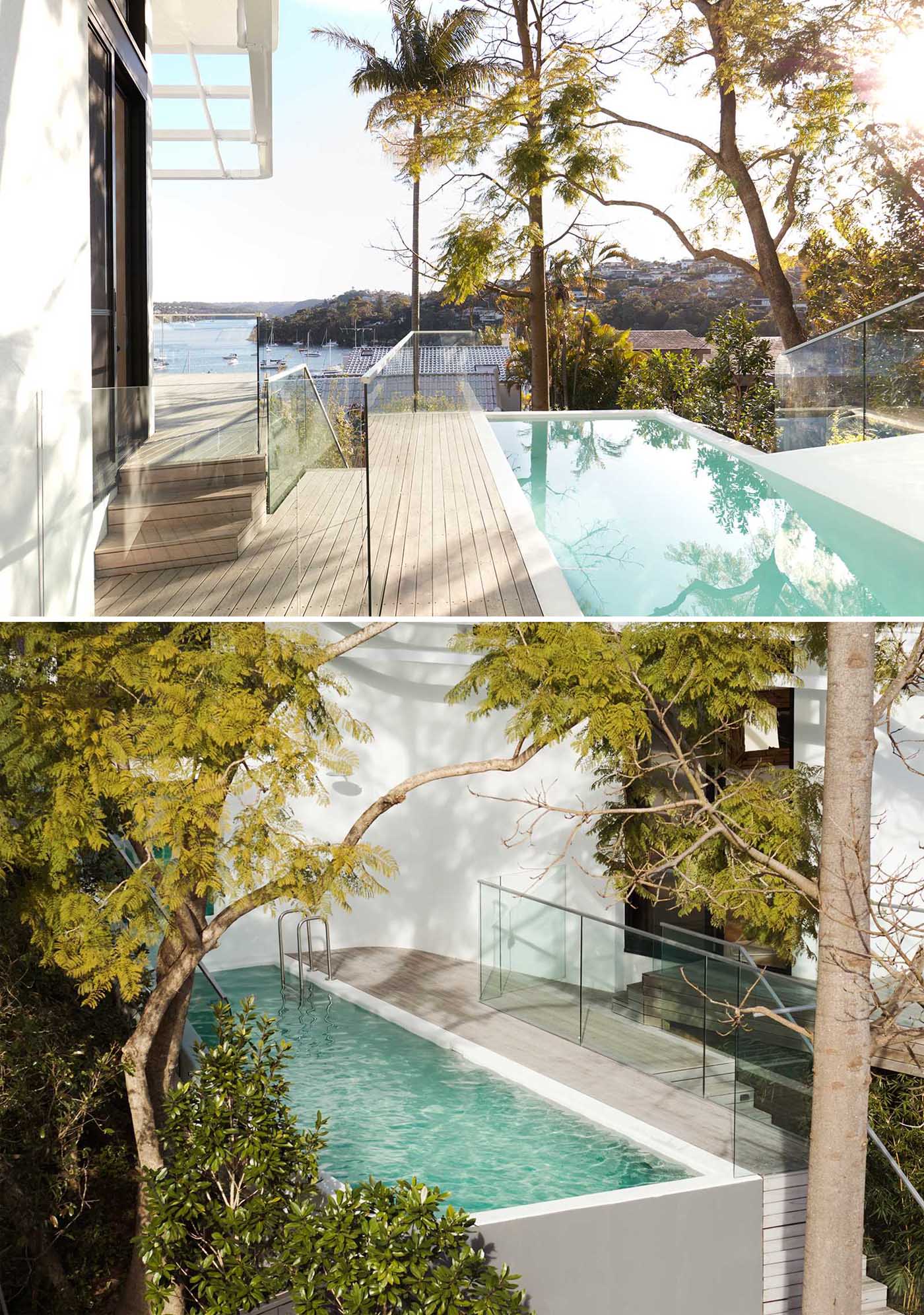 Here are some initial design sketches of the house from Luigi Rosselli.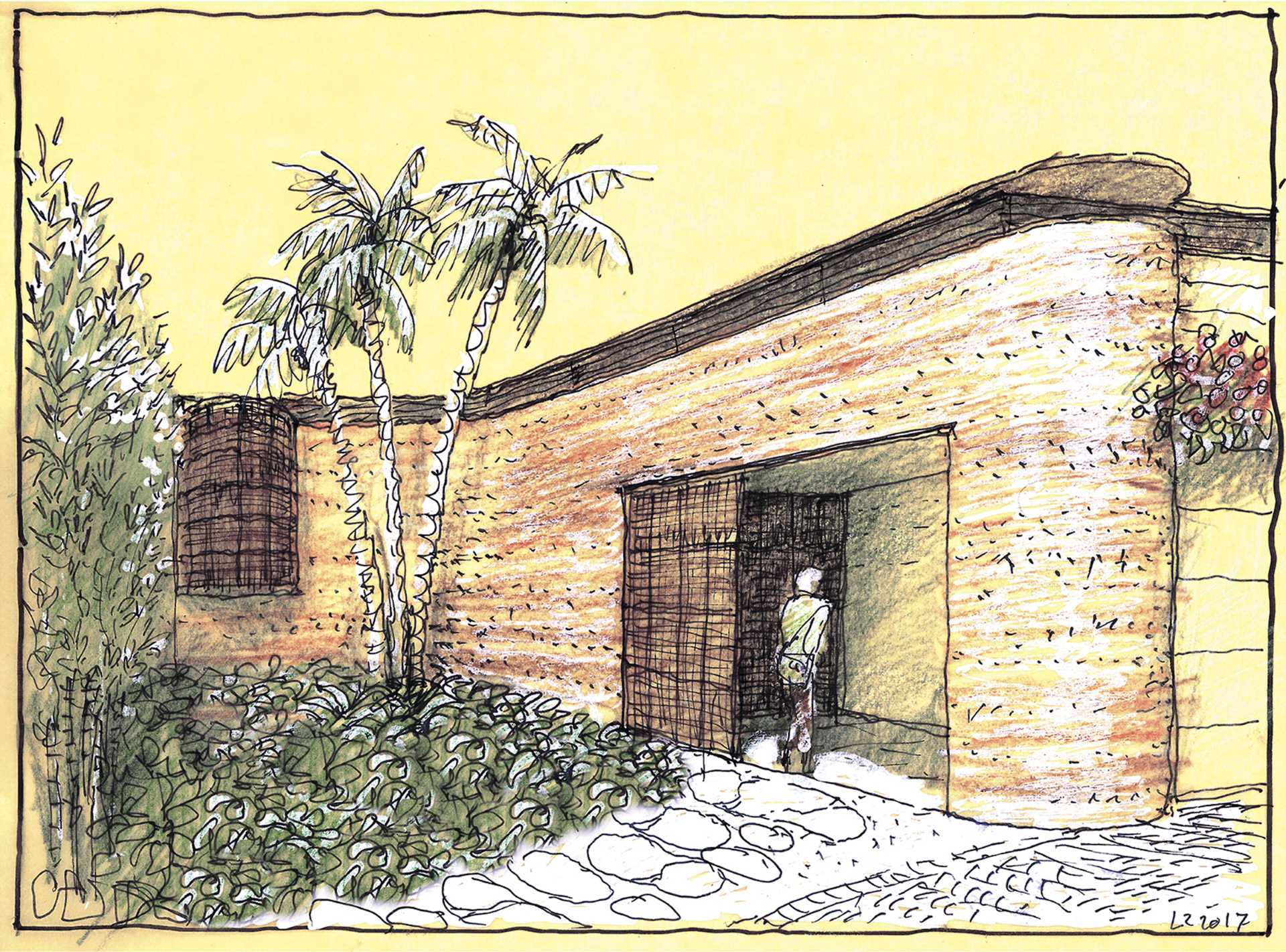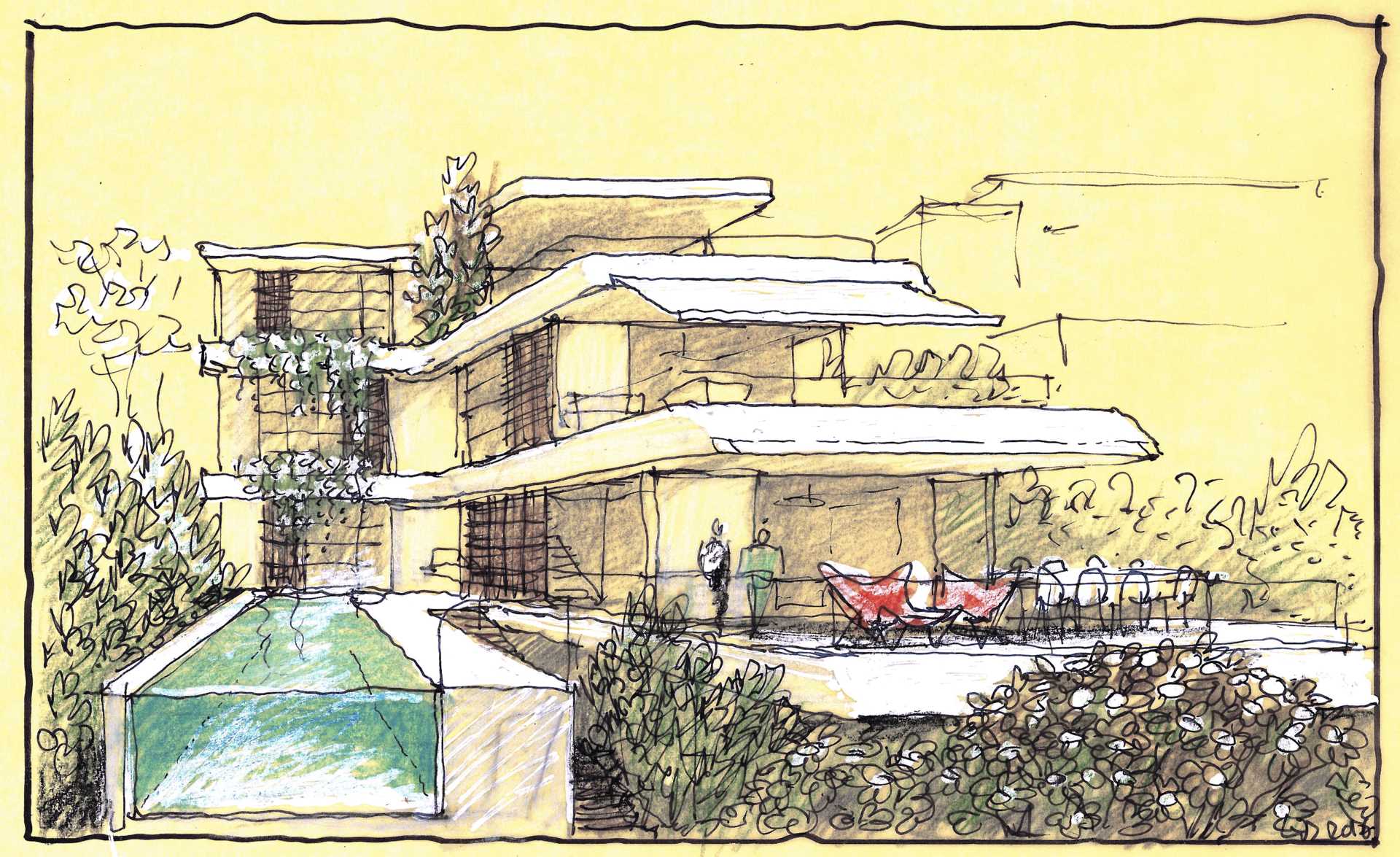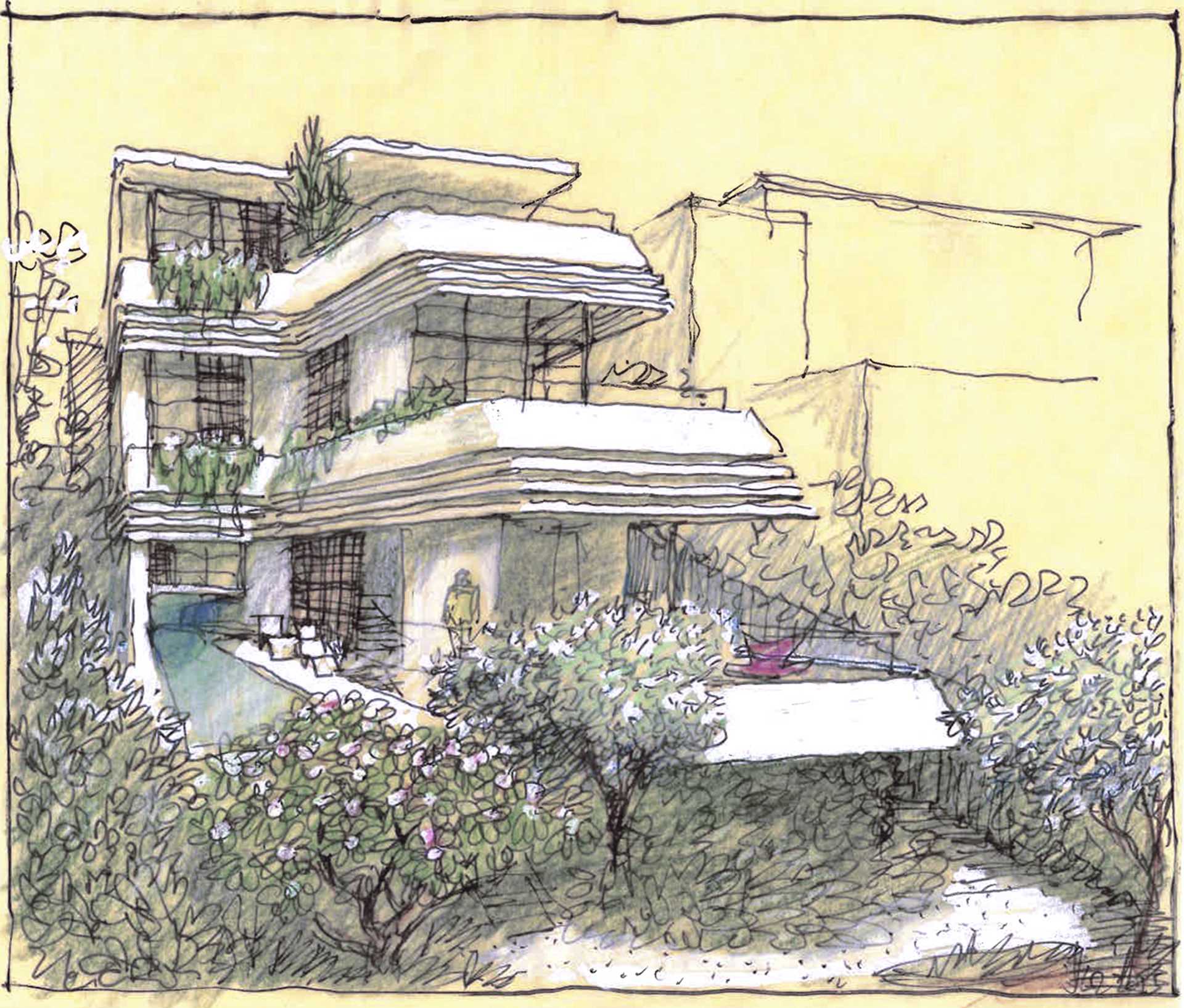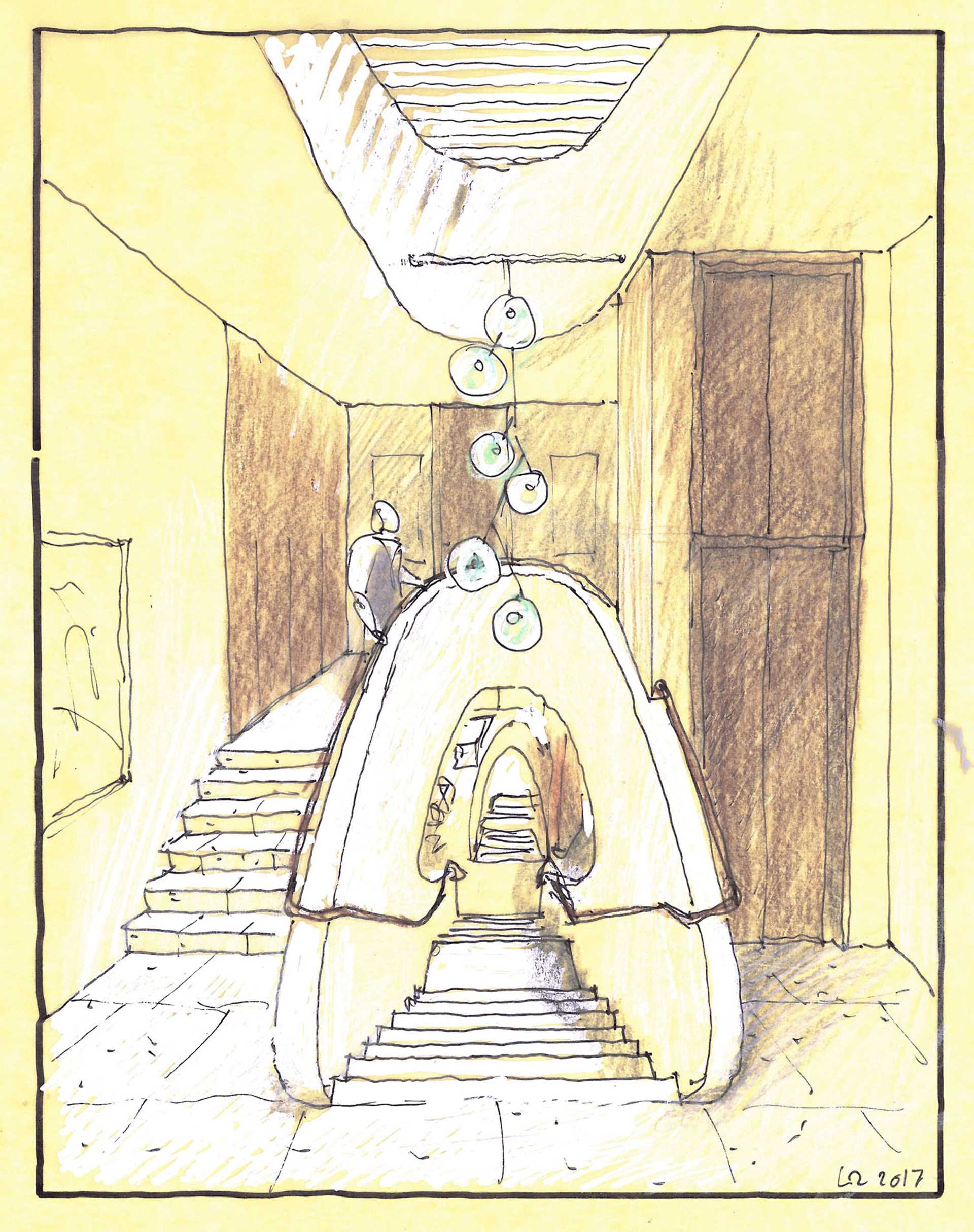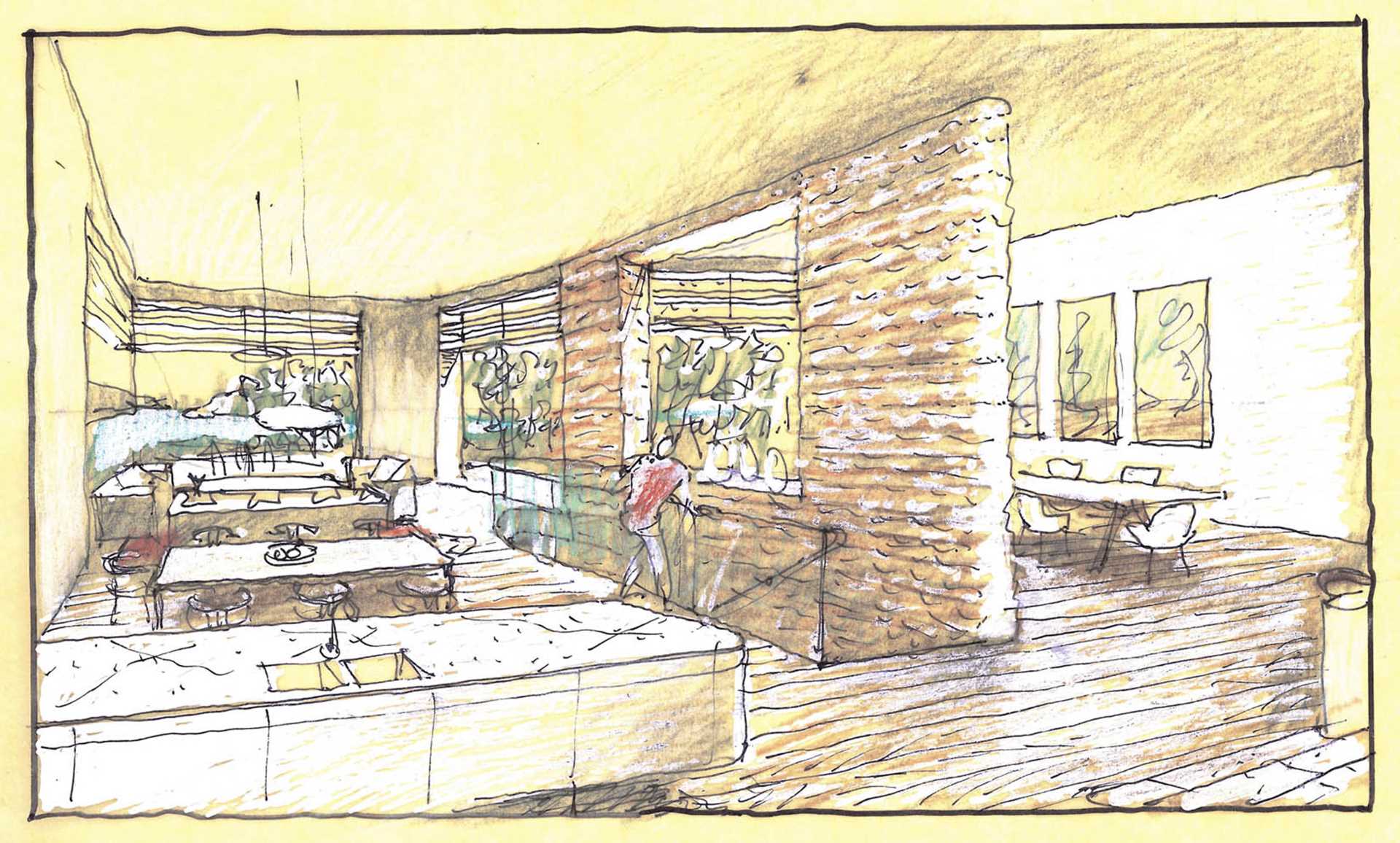 Photography: © Prue Ruscoe | Architecture Firm: Luigi Rosselli Architects | Design Architect: Luigi Rosselli & Nicola Ghirardi | Project Architects: Nicola Ghirardi | Interior Designer: Romaine Alwill for Alwill Interiors Pty Ltd | Builder: TC Build | Rammed Earth Construction: Earth Dwellings Australia | Joiner: Corelli Joinery | Landscape Architect: Will Dangar for Dangar Barin Smith | Tiled Pool Mural: L.A.R.T (Luigi & Adriano Rosselli Tiles) | Stone Benchtops and Wall Slabs: Granite & Marble Works
Source: Contemporist