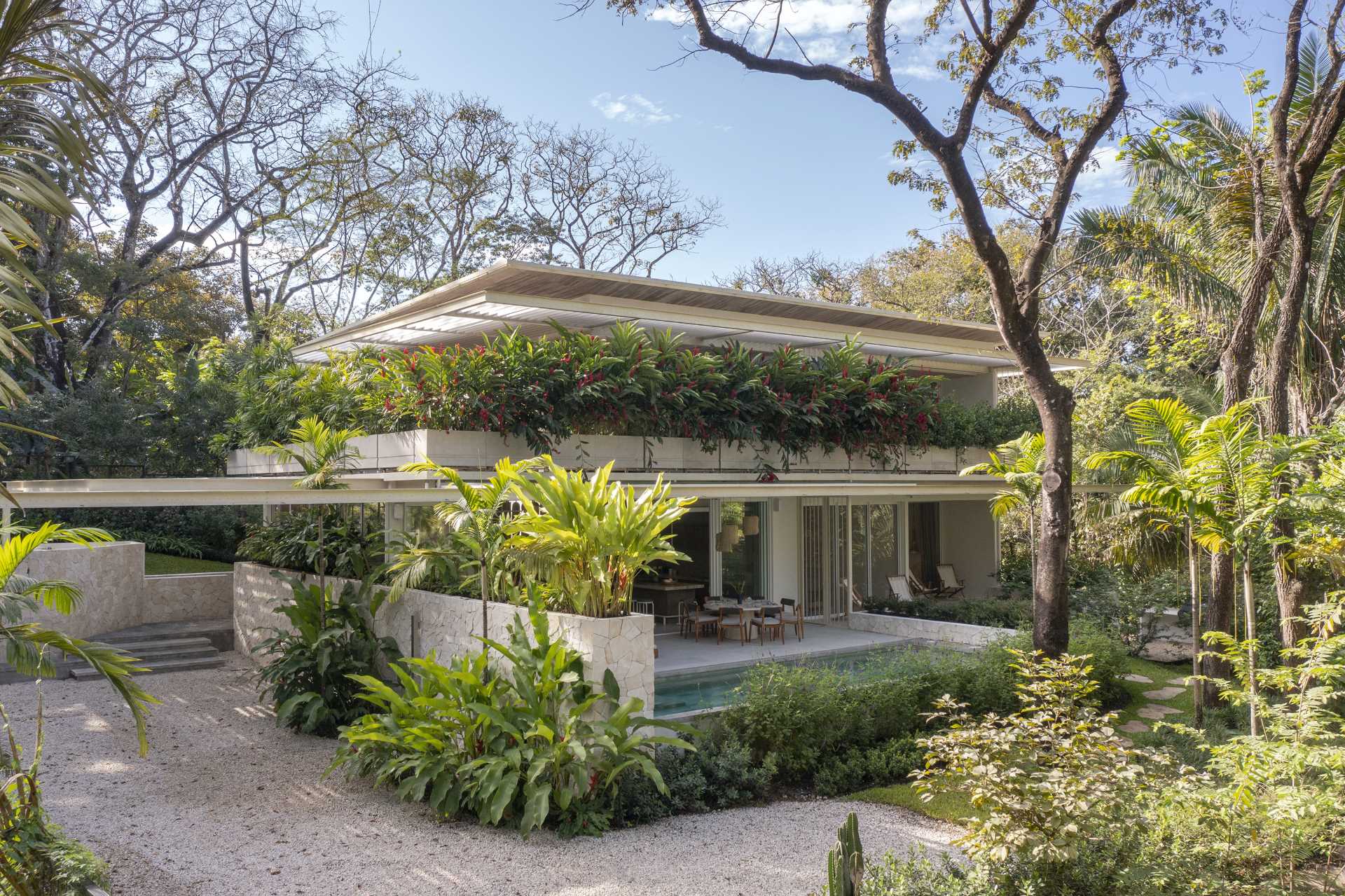 Architecture firm Studio Saxe has designed a new home for their clients from Canada, who were looking to get away from the winter season and enjoy the tropical weather of Costa Rica.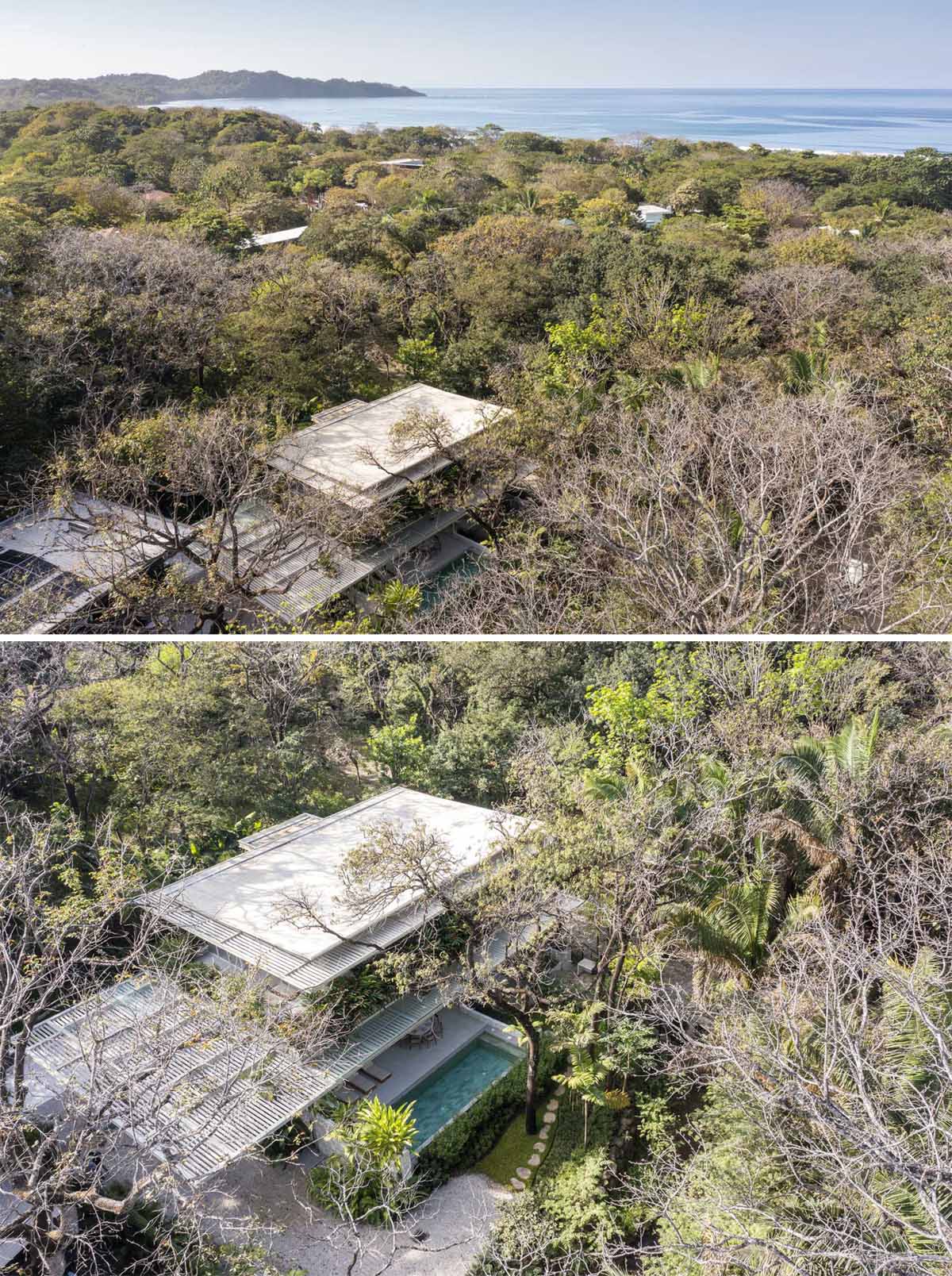 The home is surrounded by a tropical landscape, with the seasonal creek and wildlife of the property becoming the primary focus of the design and placement of the home.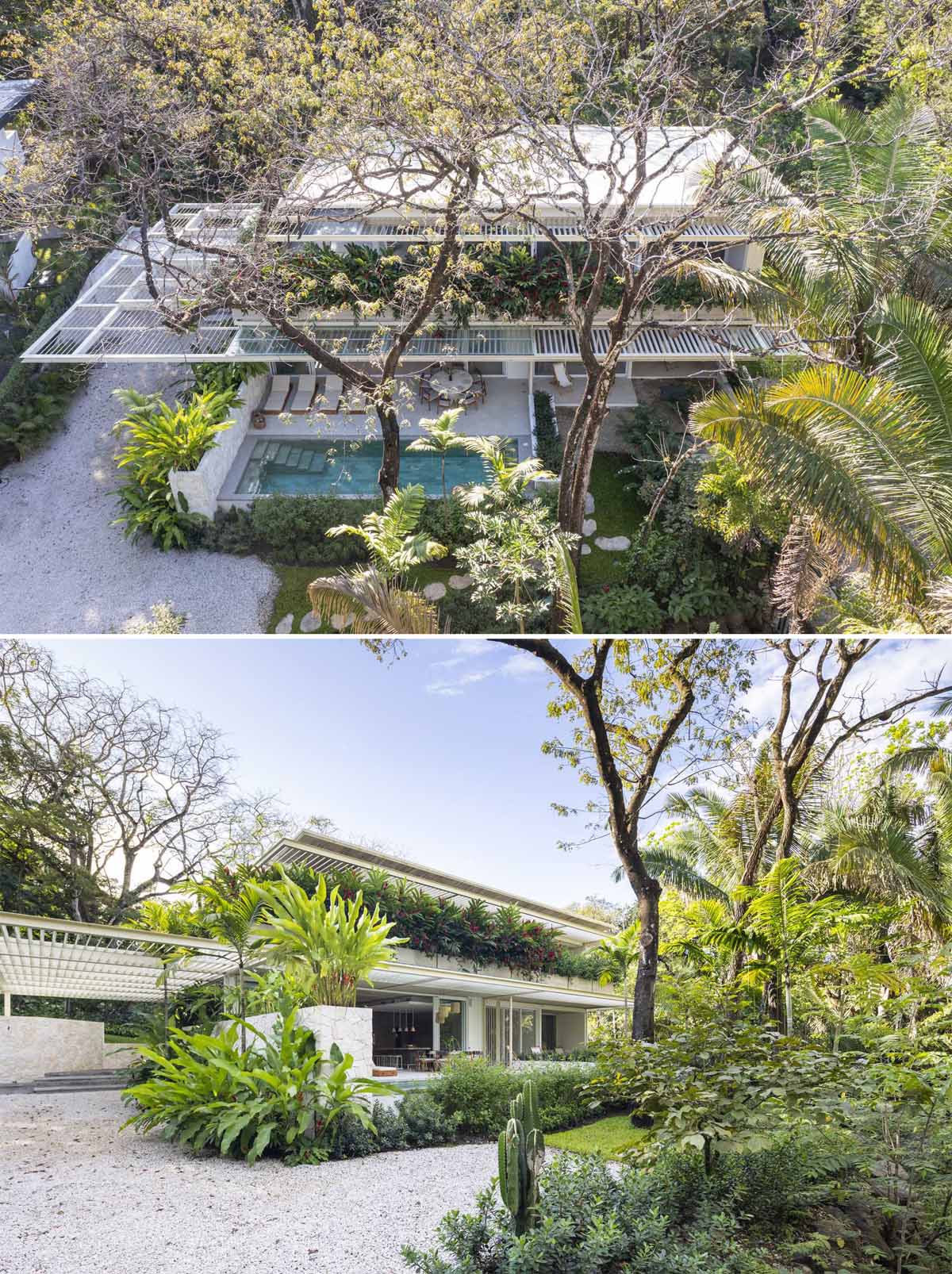 Carefully placed planter boxes and vegetation in and around the house generate an experience of privacy
that bridges the best of both worlds: closeness to everything and solitude in the forest.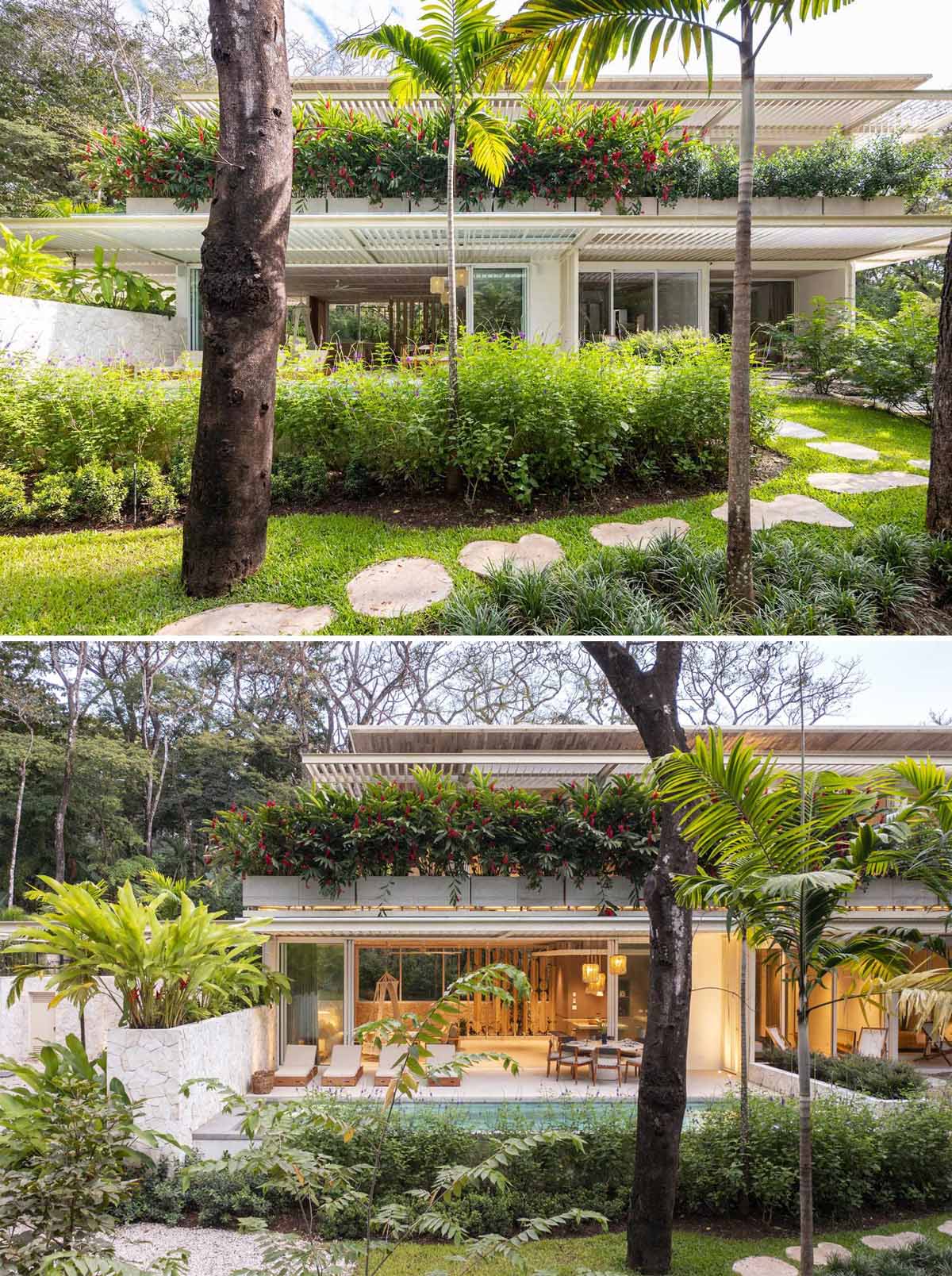 The gardens and planters were designed in such a way that they would interact with the natural world bringing colors and smells to attract birds, and butterflies to enhance the experience of the inhabitants.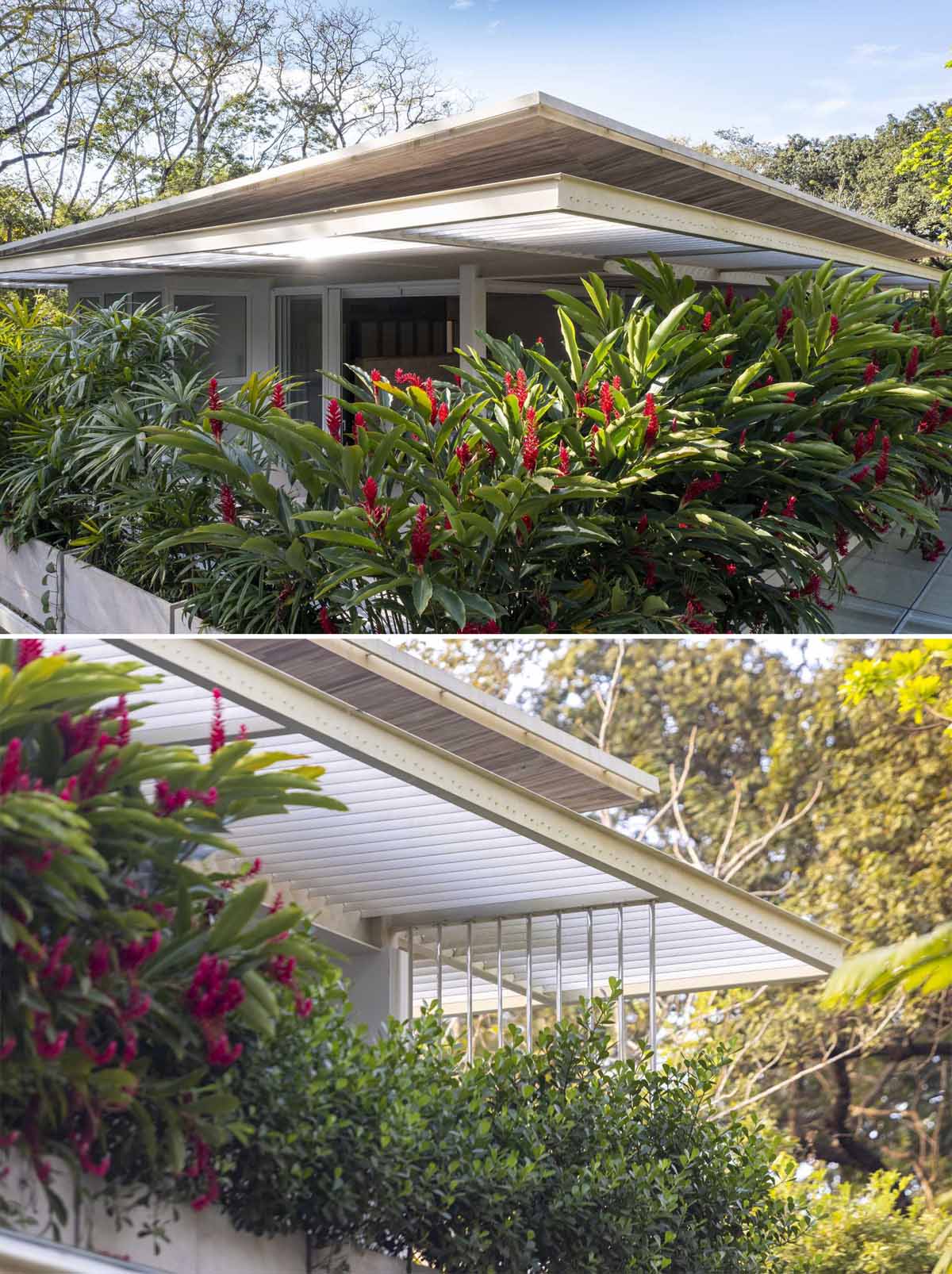 Planter boxes with large tropical plants were placed on the second floor of the home to create privacy and to frame the views.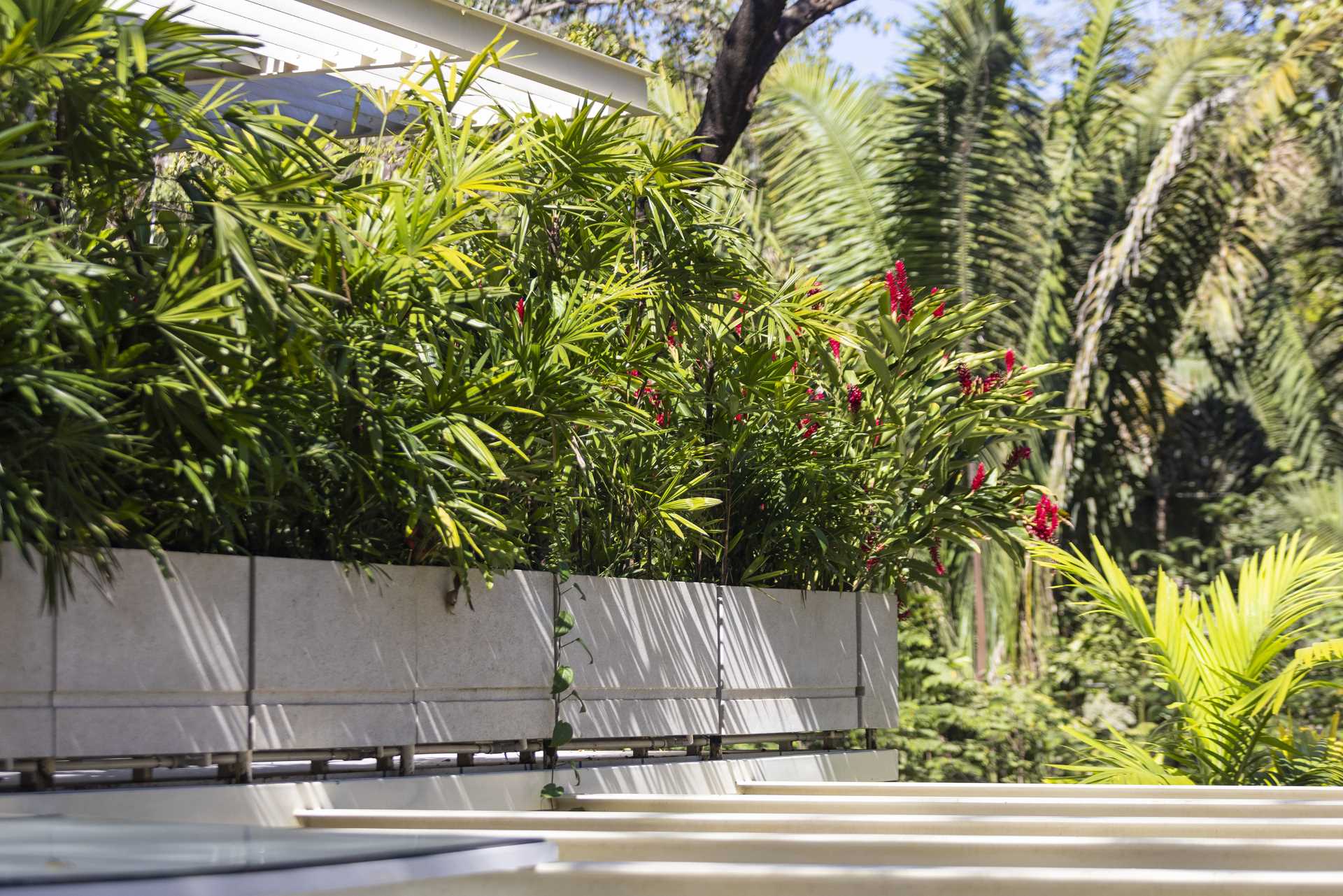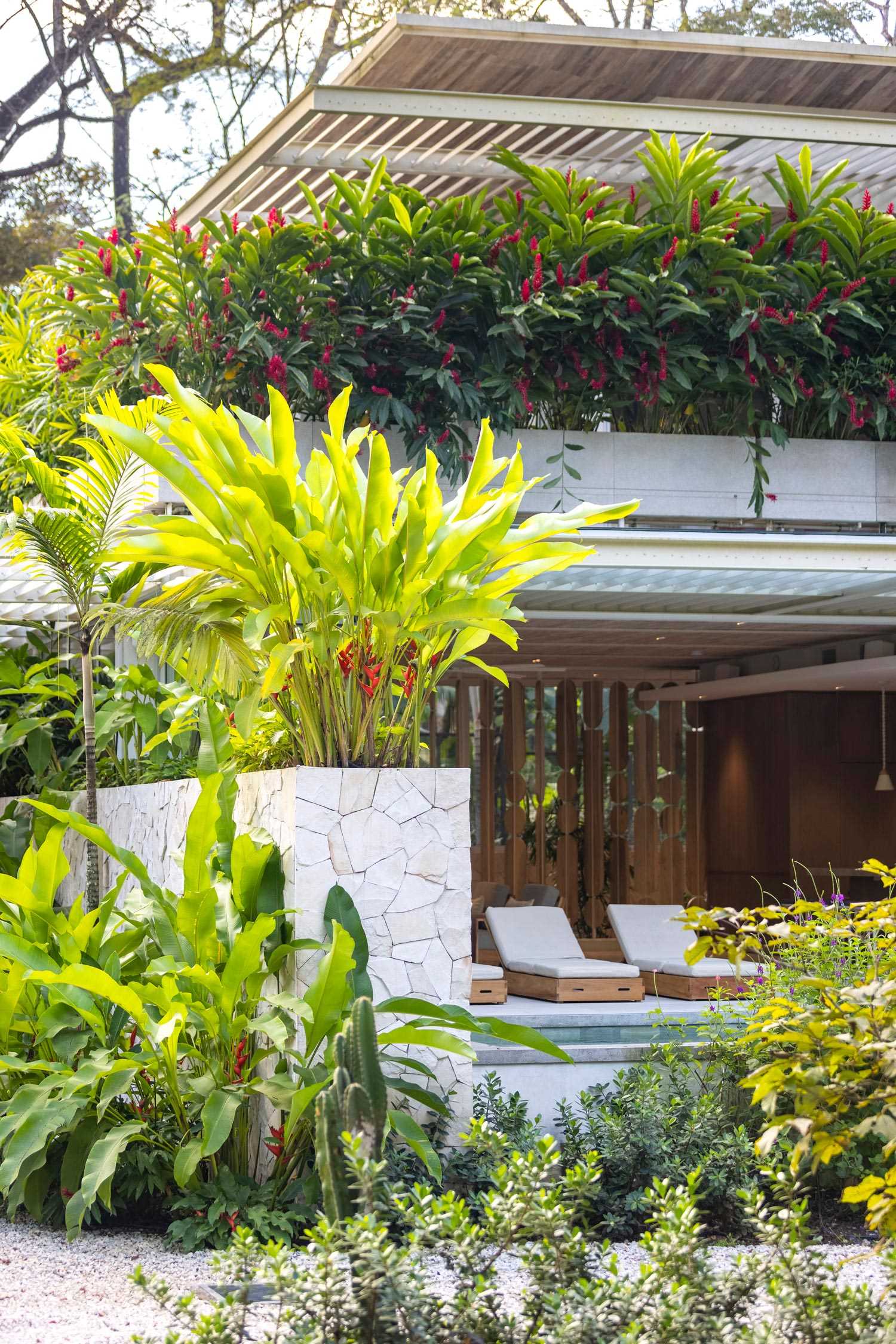 The home also has a pool that adds to the tropical atmosphere.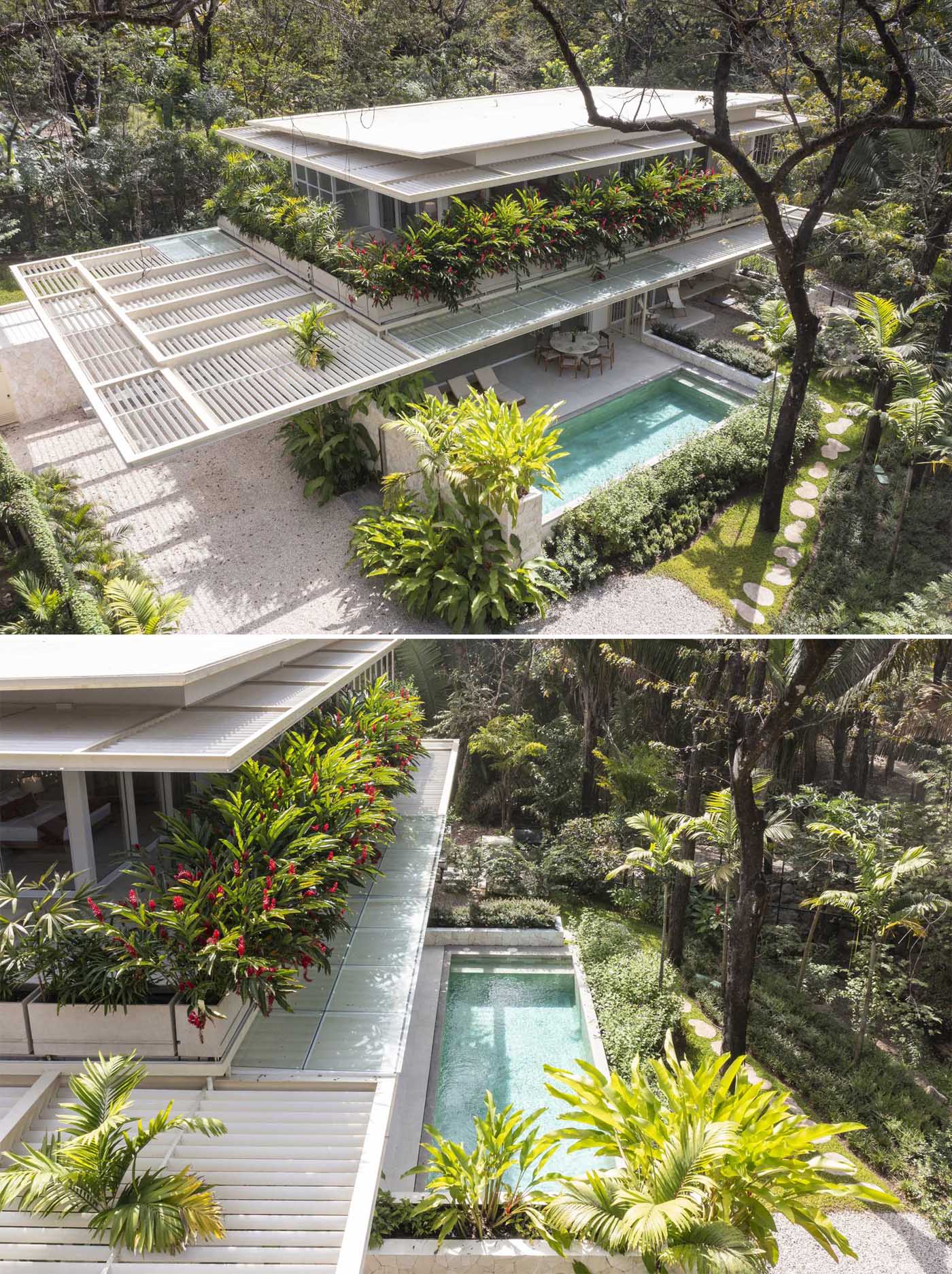 An oversized front door welcomes visitors to the home, while a small inside garden was placed at the entrance of the house giving it a touch of color that balances the light materials.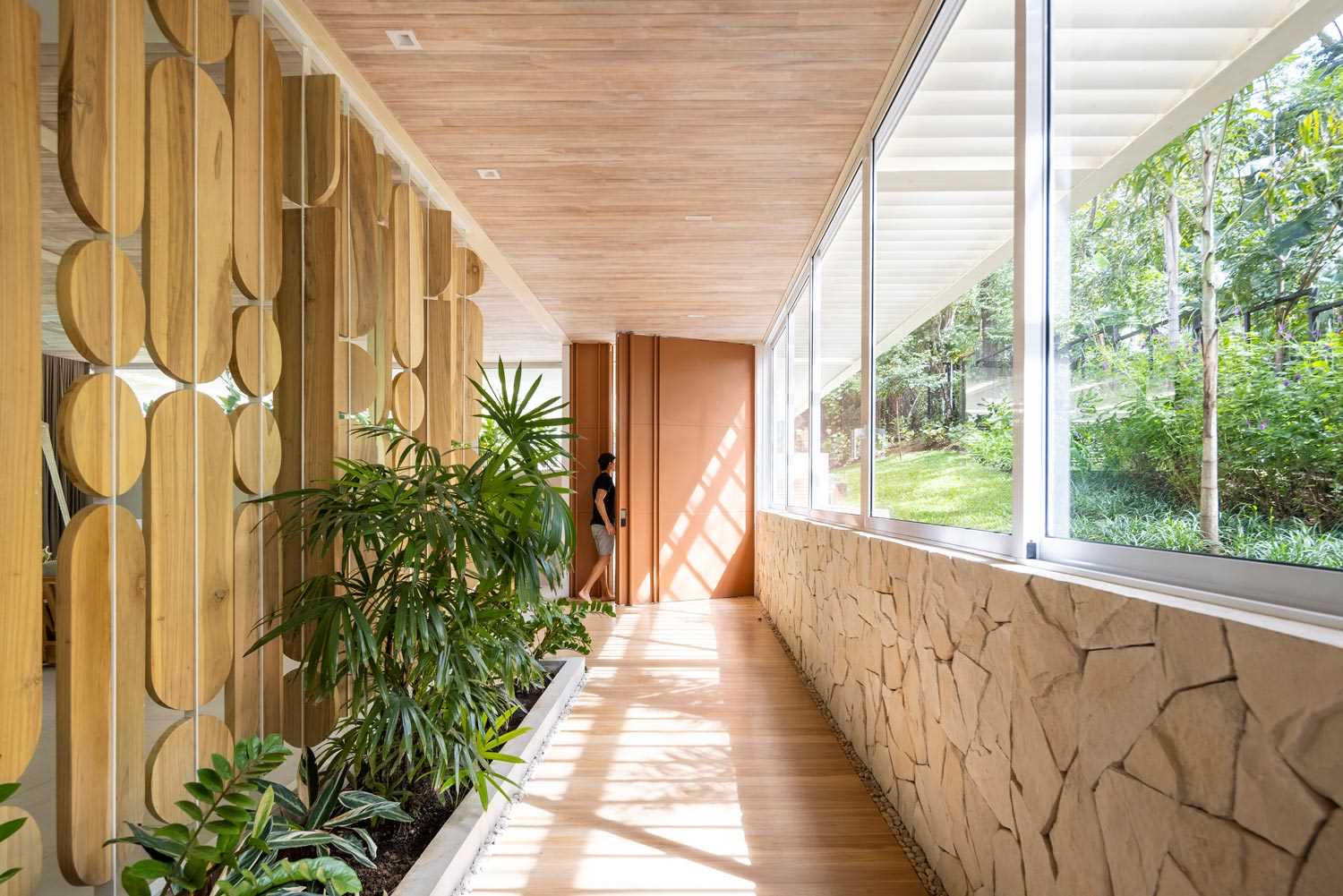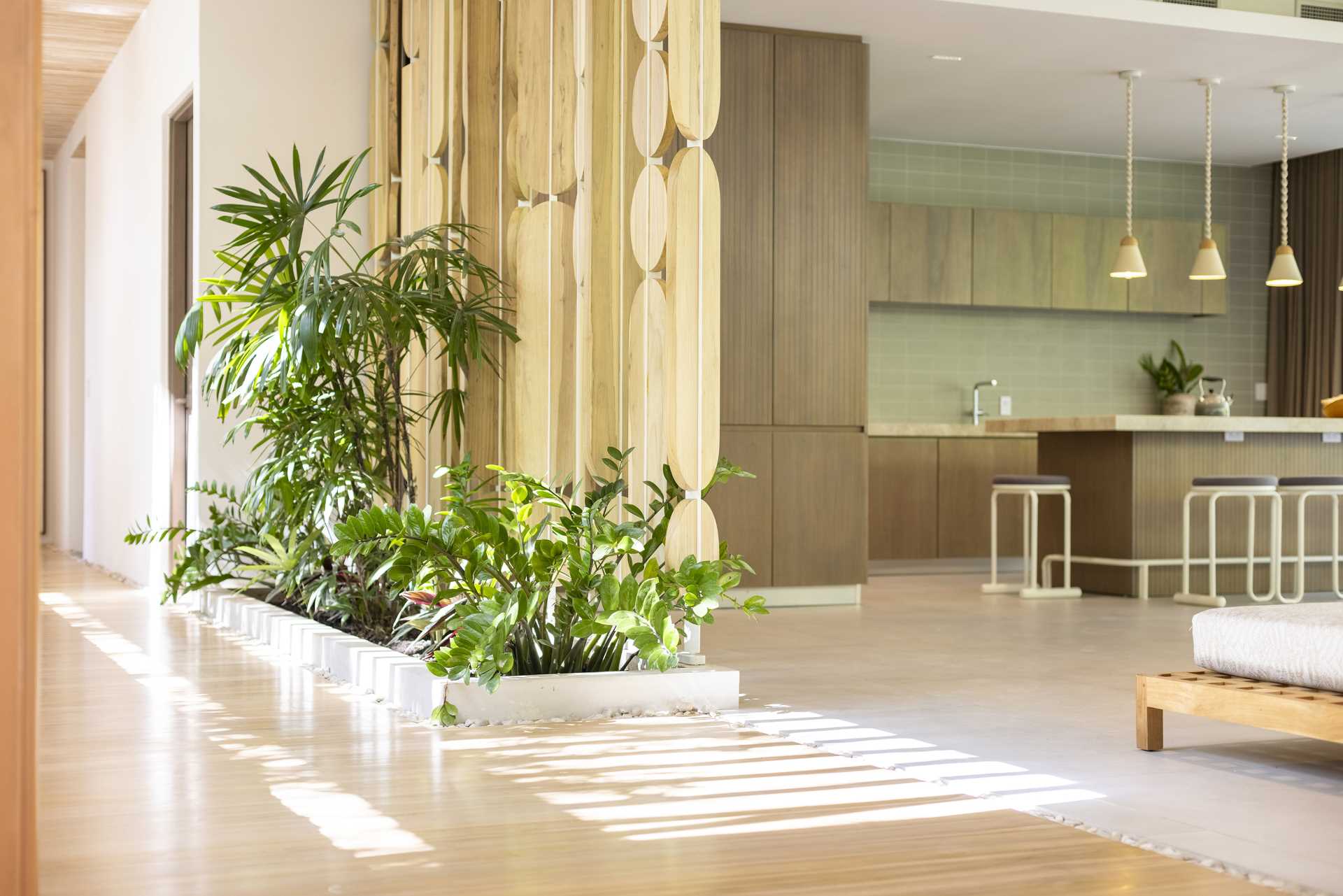 Inside, bleached teak was used for ceilings and floors and large aluminum window systems open and close completely to allow for full flexibility of space.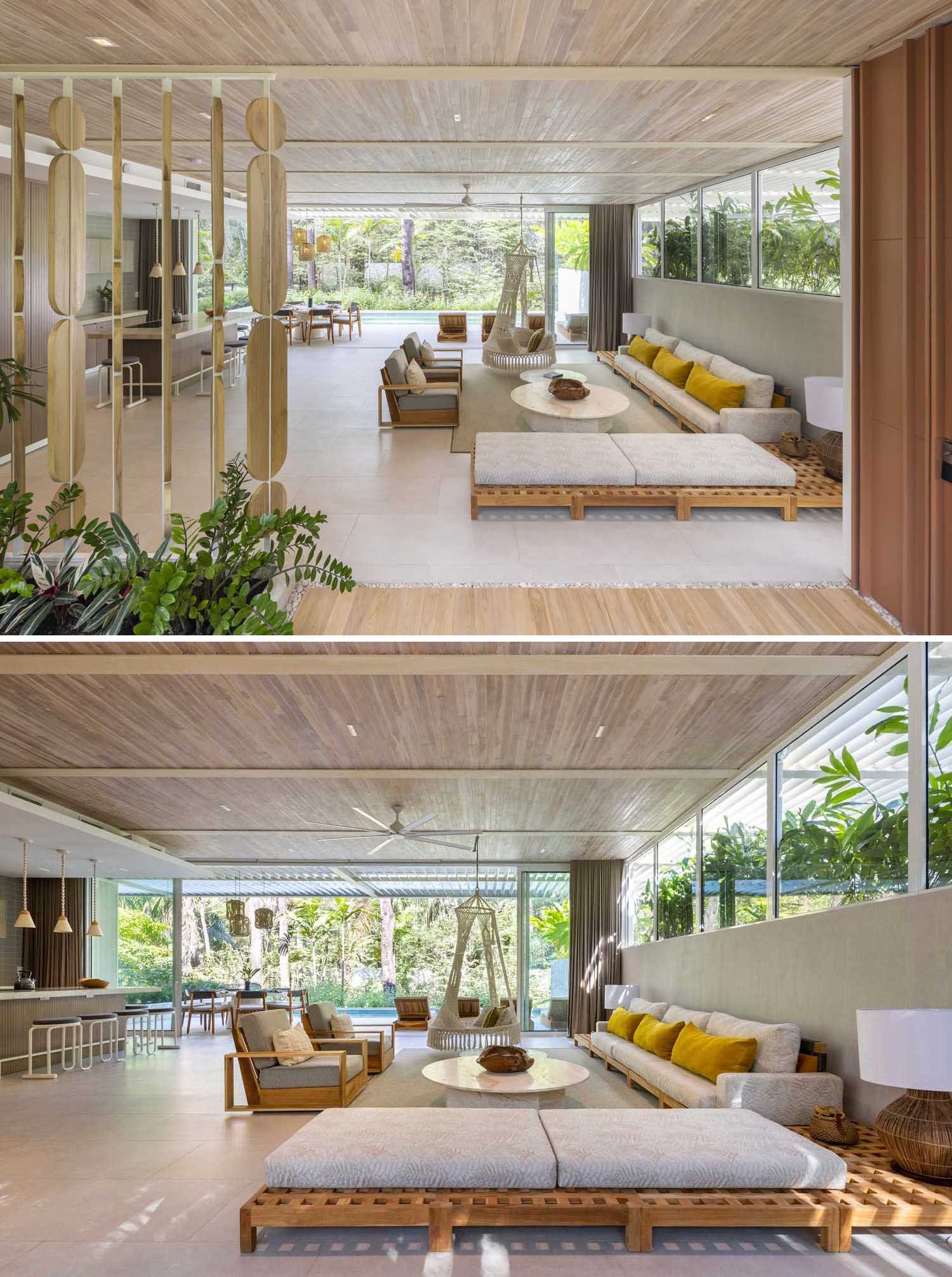 Local providers fabricated the kitchen as well as all built-ins and most furniture was created locally.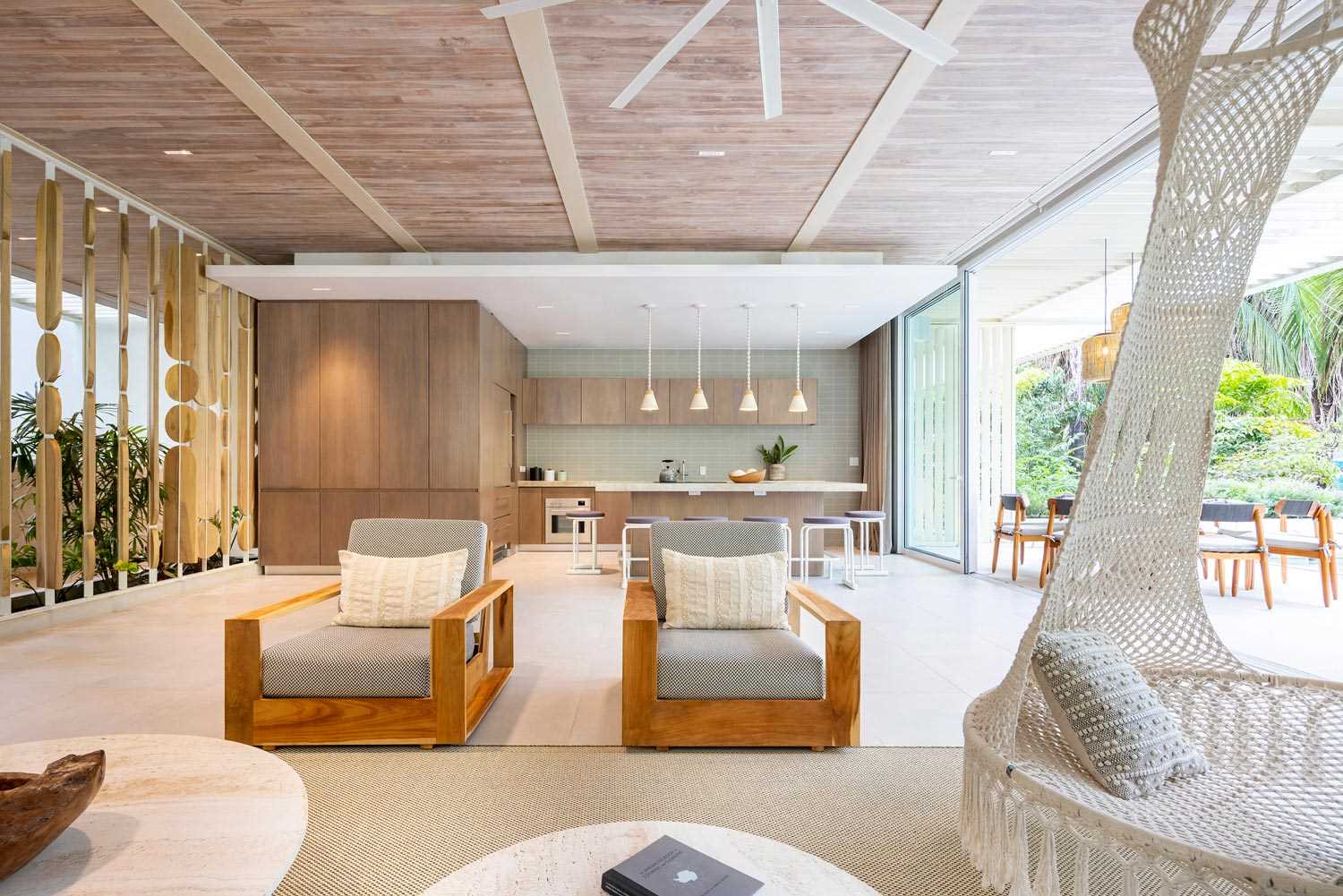 A covered outdoor dining area located off the kitchen has views of the pool, which can also be enjoyed from the sun loungers.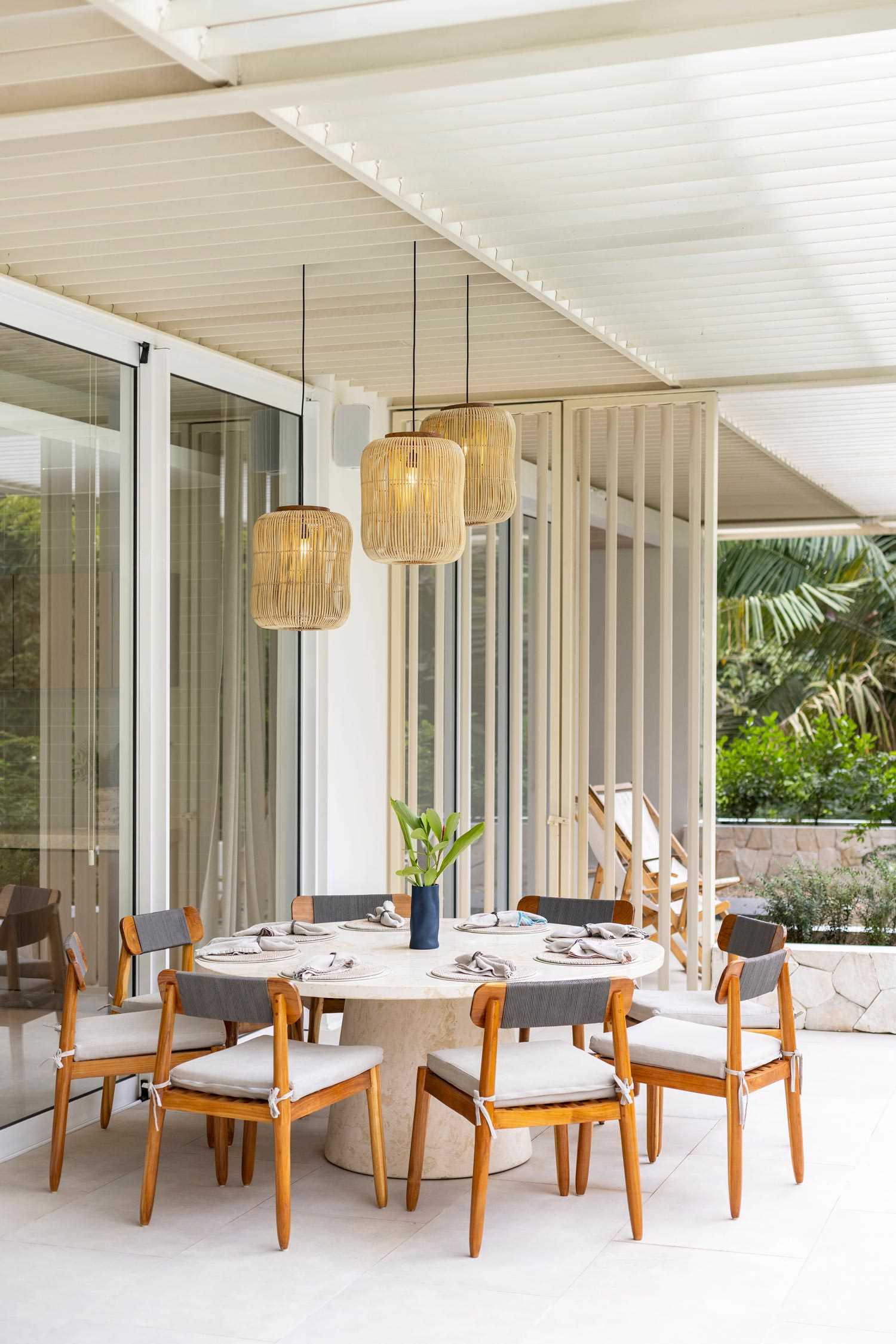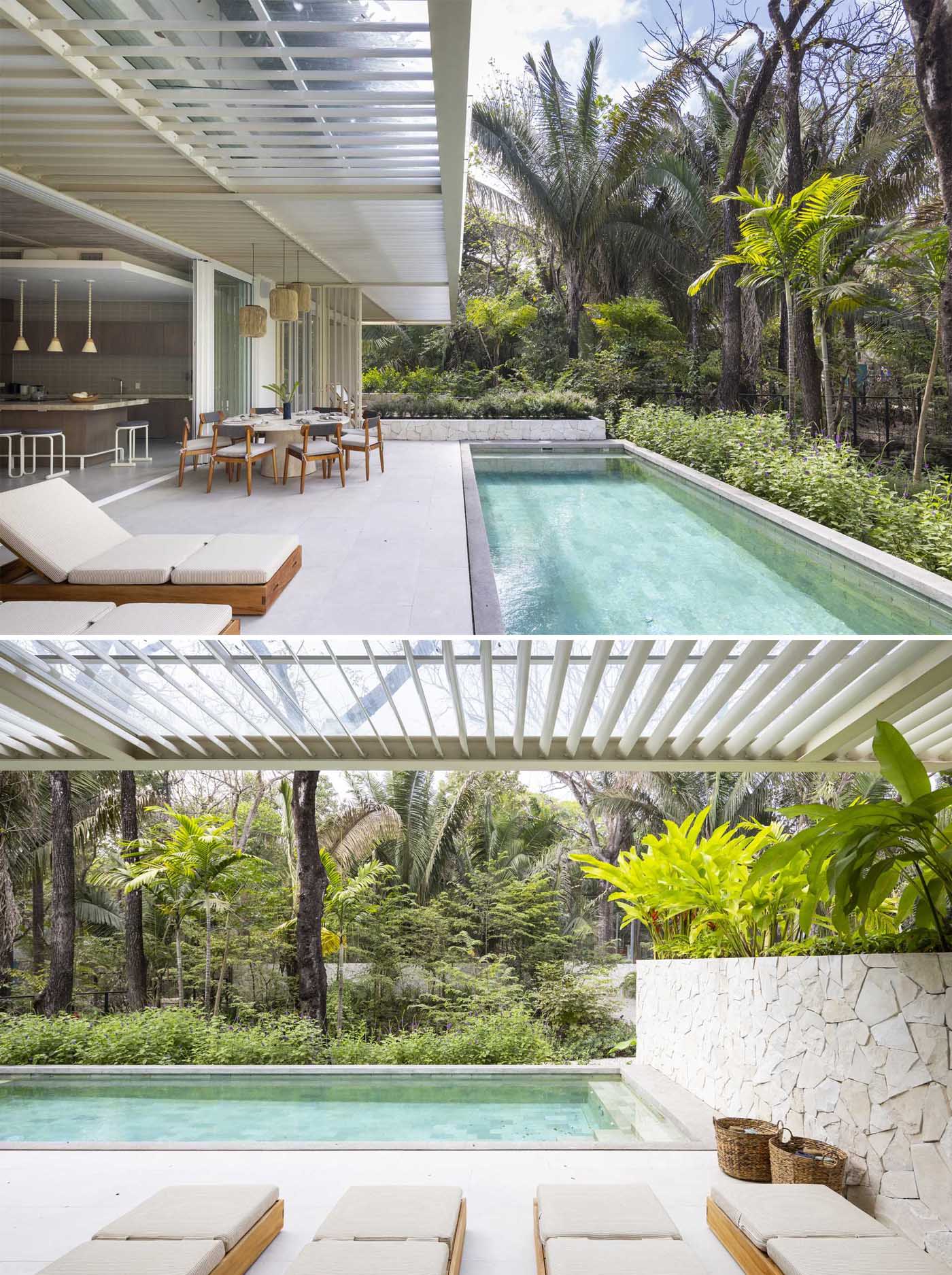 The bedrooms of the home are located on both floors, however, the bedrooms on the ground floor have direct access to the gardens.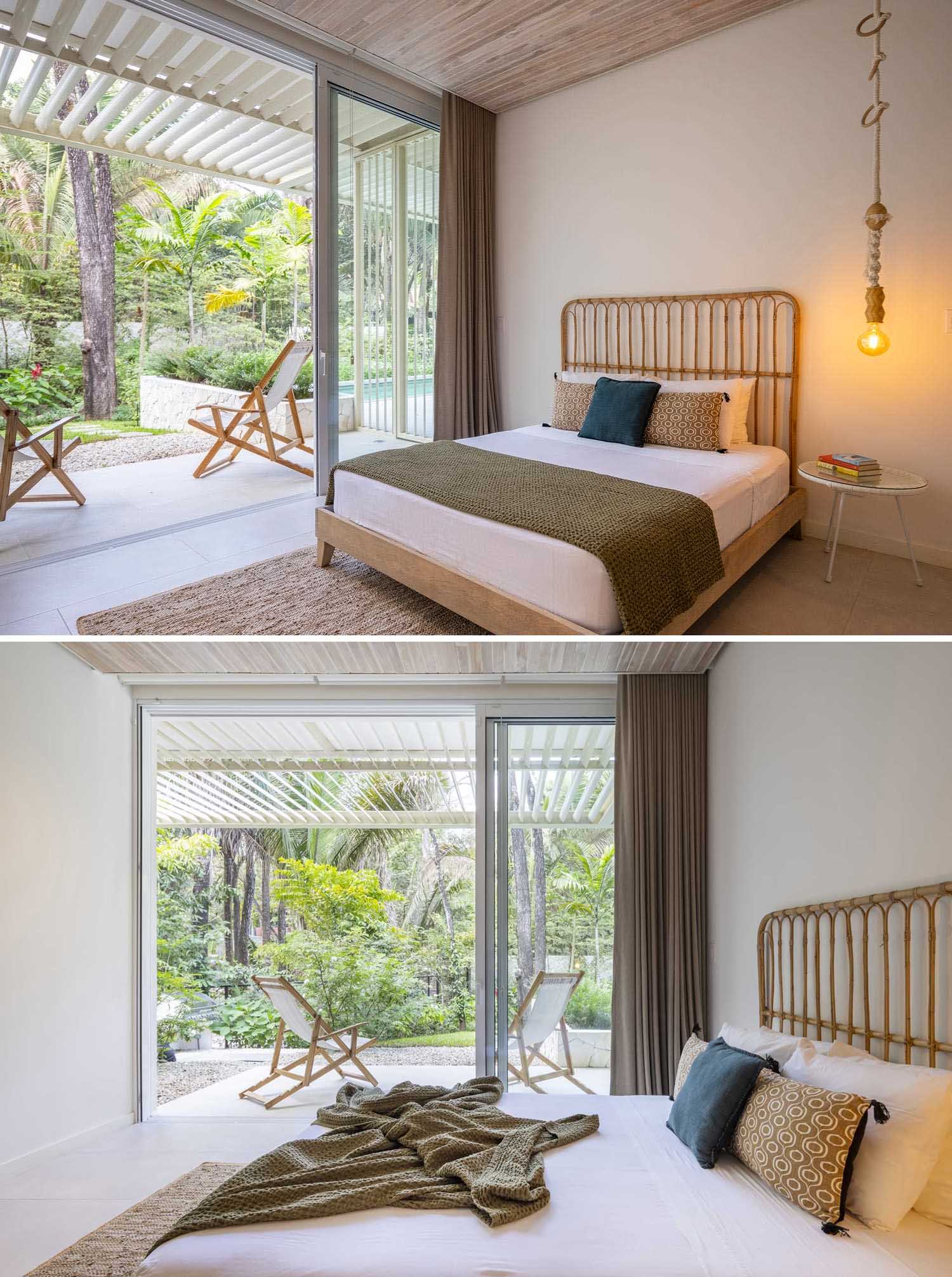 Wood stairs with stone walls and windows connect the floors of the home.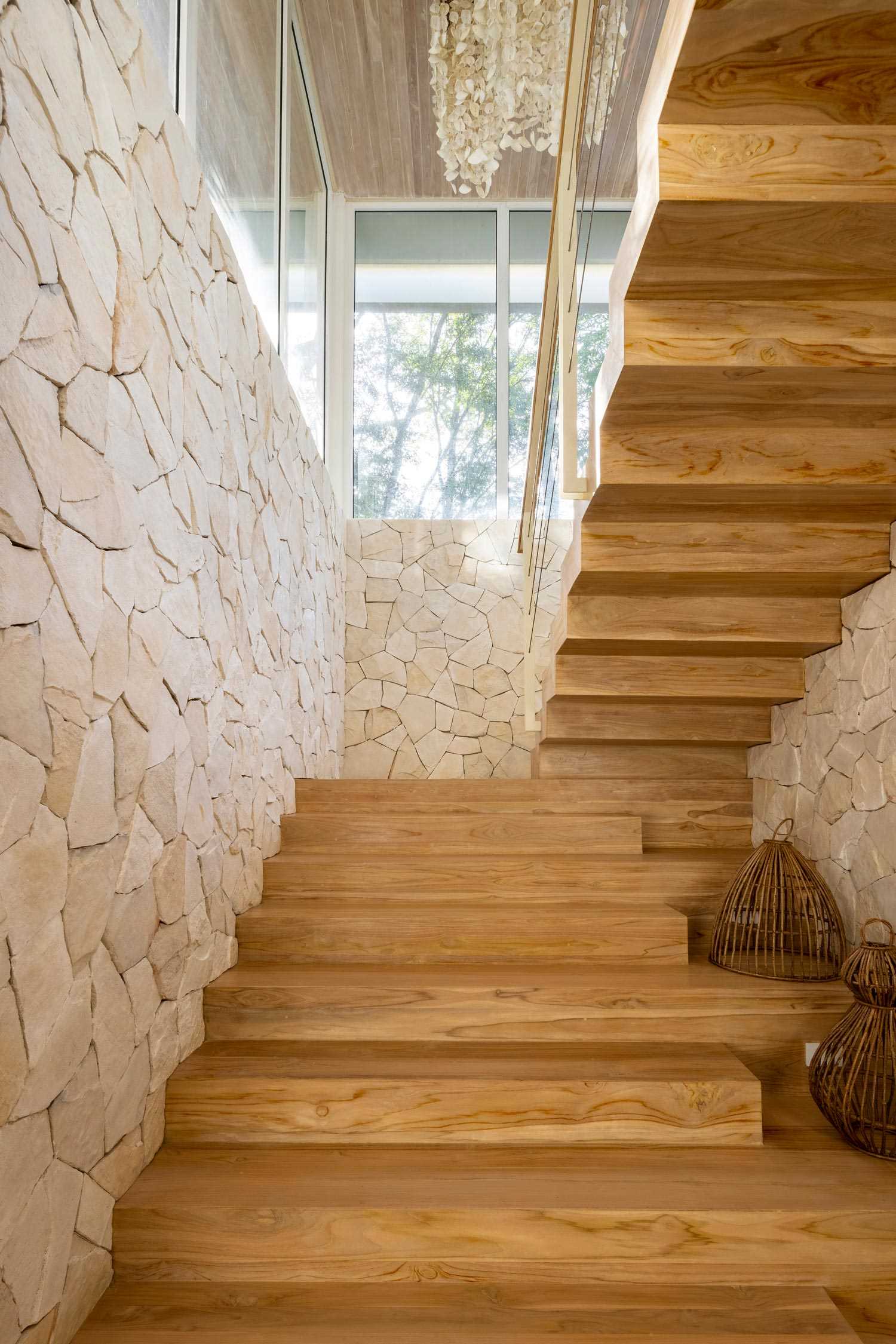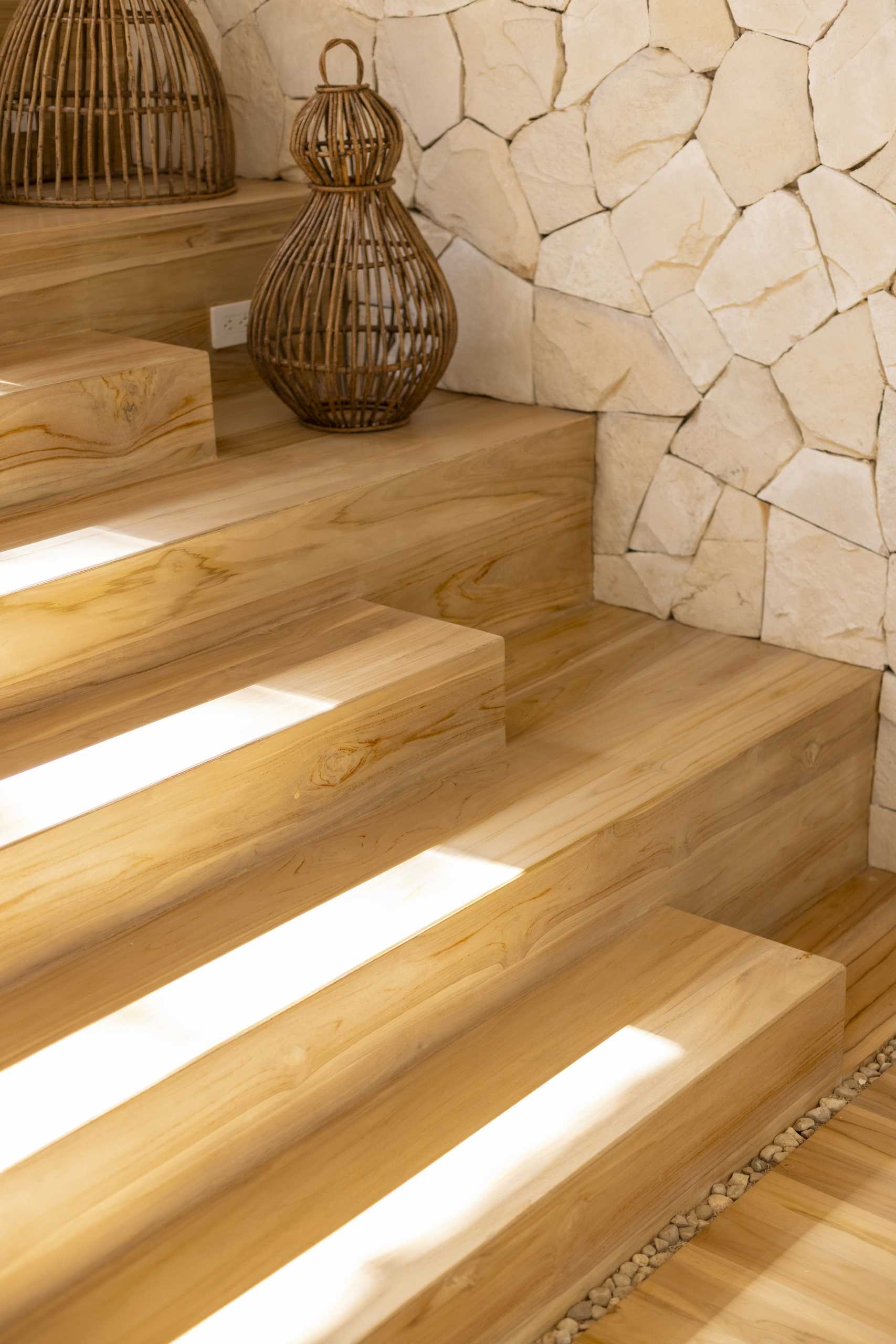 The bedrooms on the second floor have a view of the mid-canopy of the trees and the wildlife that enriches that part of the forest.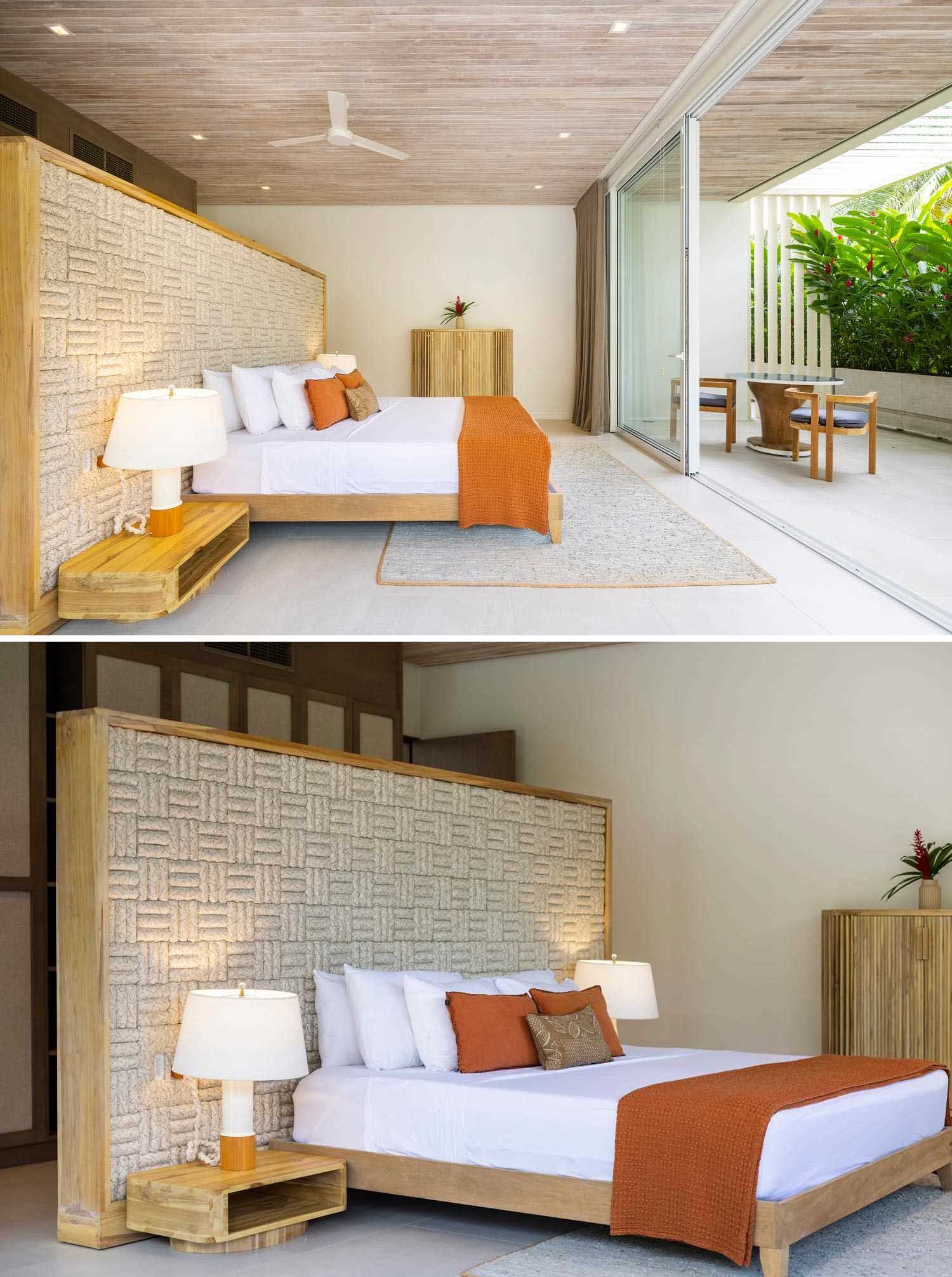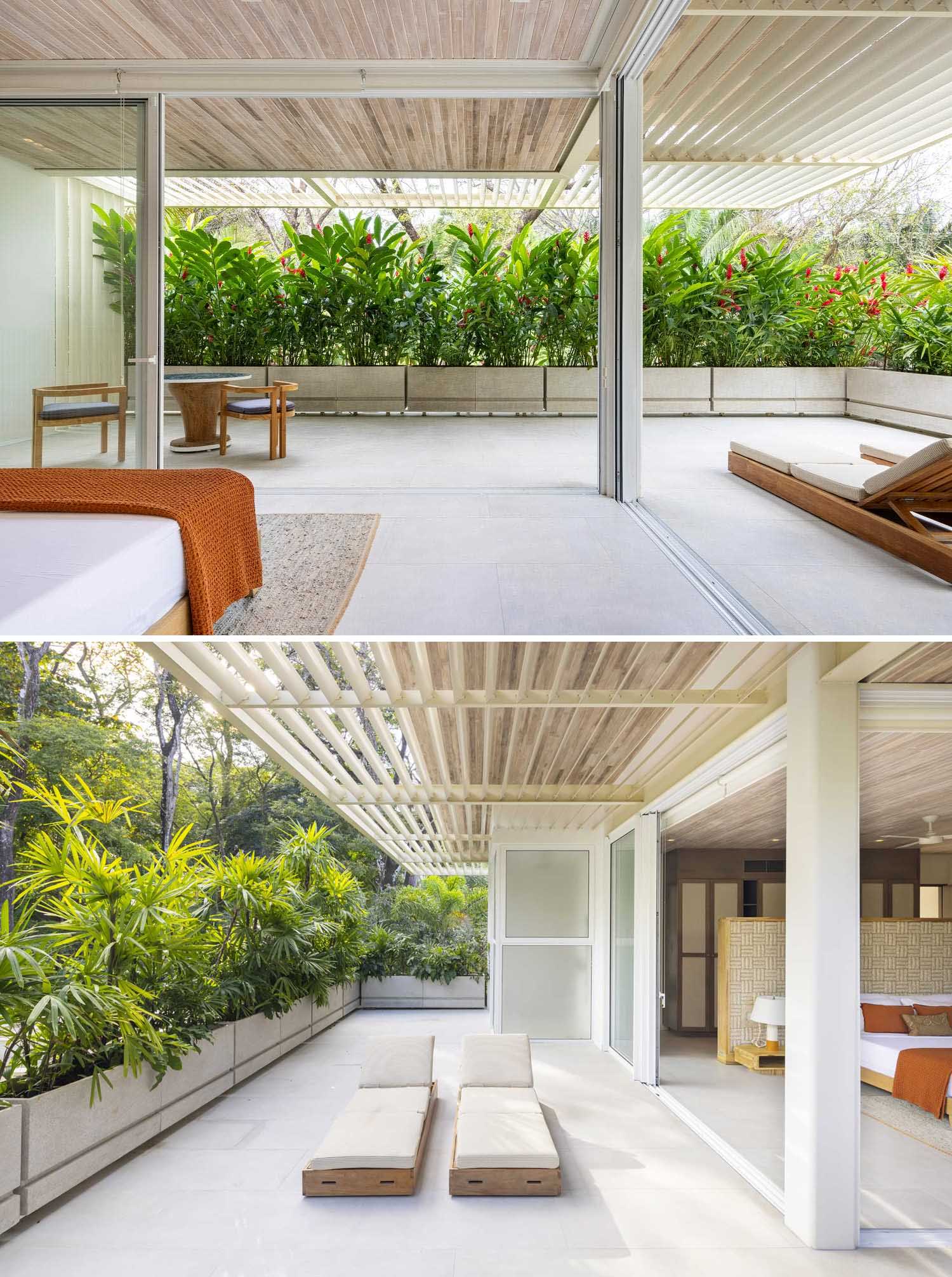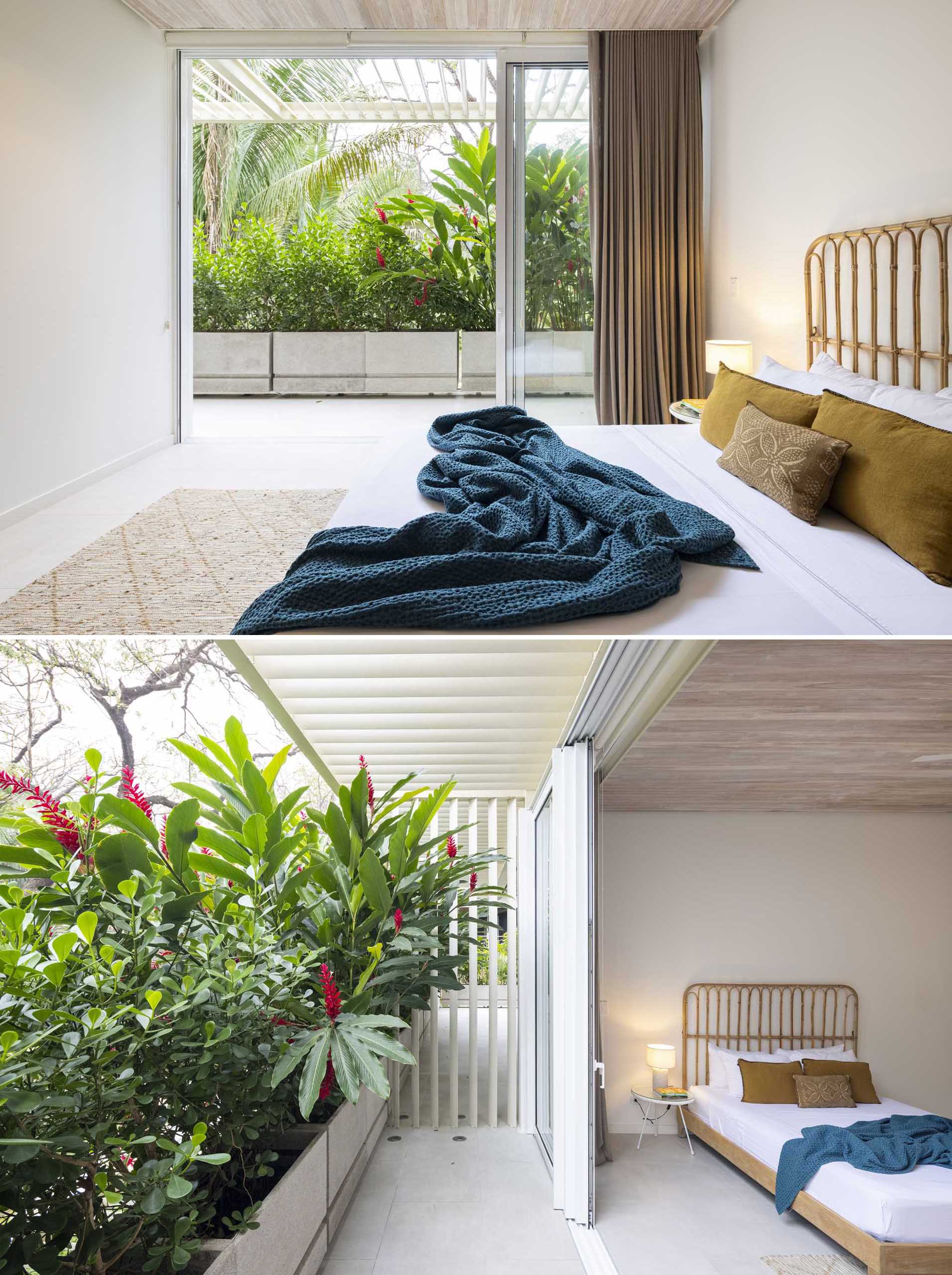 Hidden outdoor lighting has also been tucked underneath the planter boxes.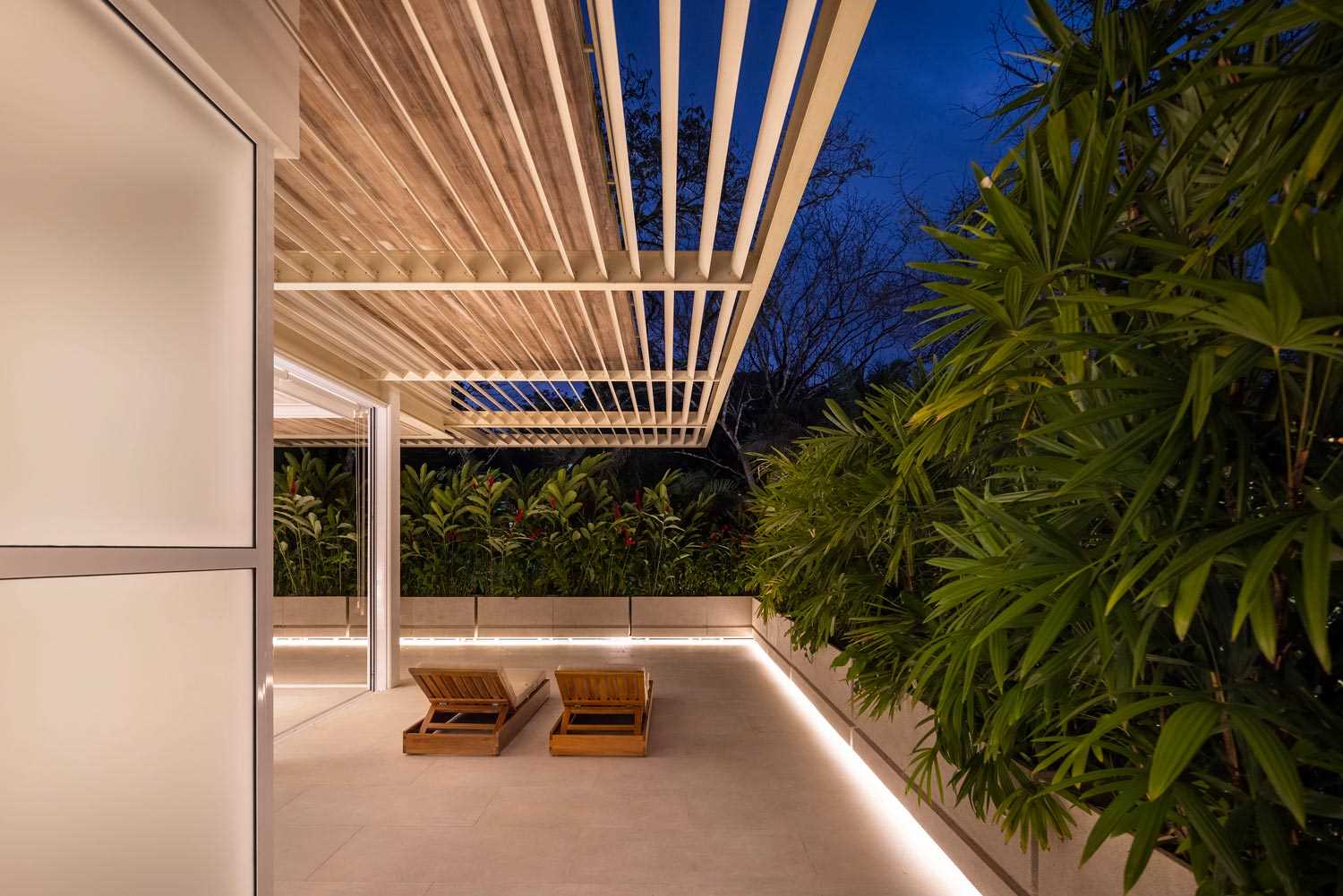 Hidden lighting also makes an appearance in the bathrooms, which feature floating vanities and walk-in showers.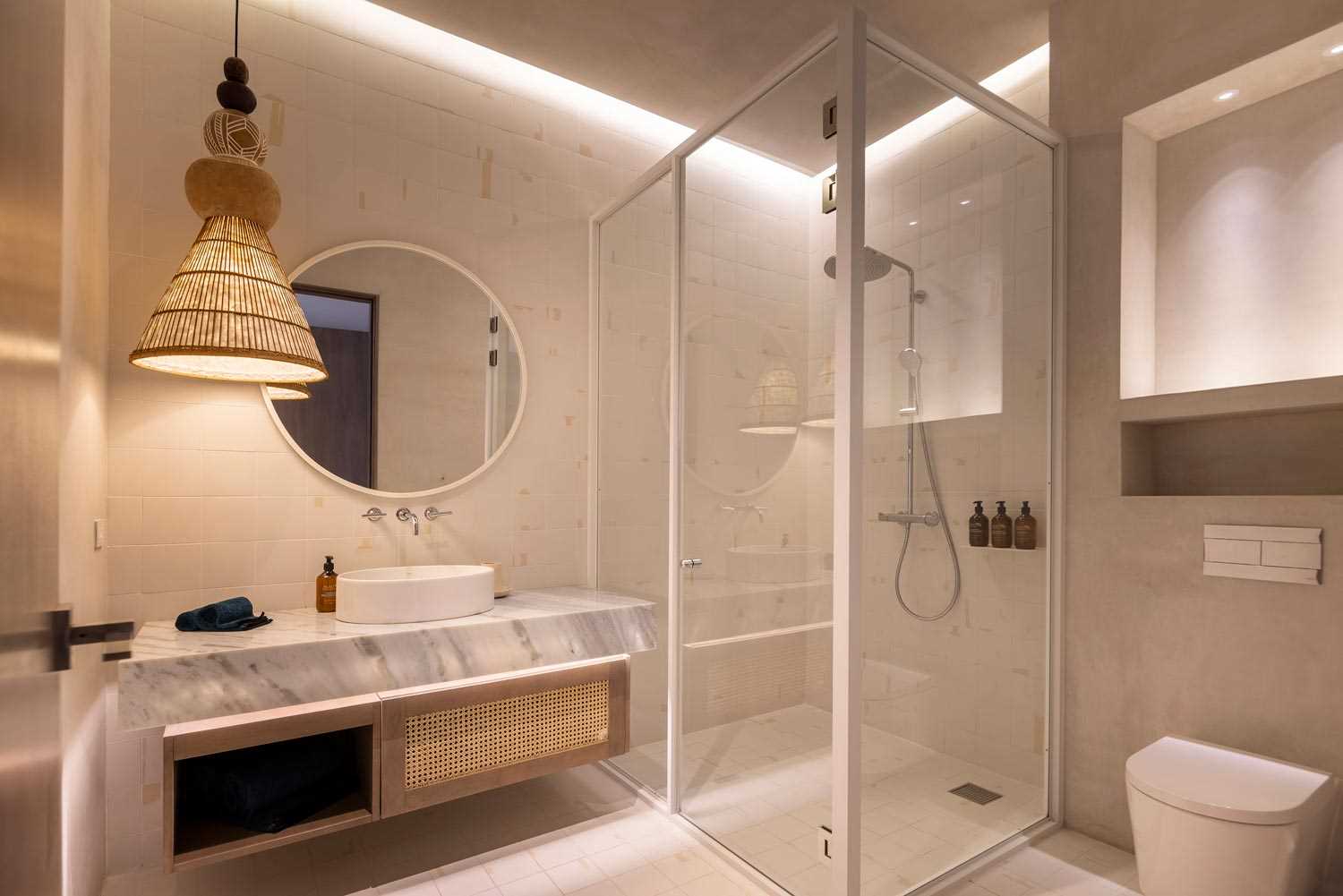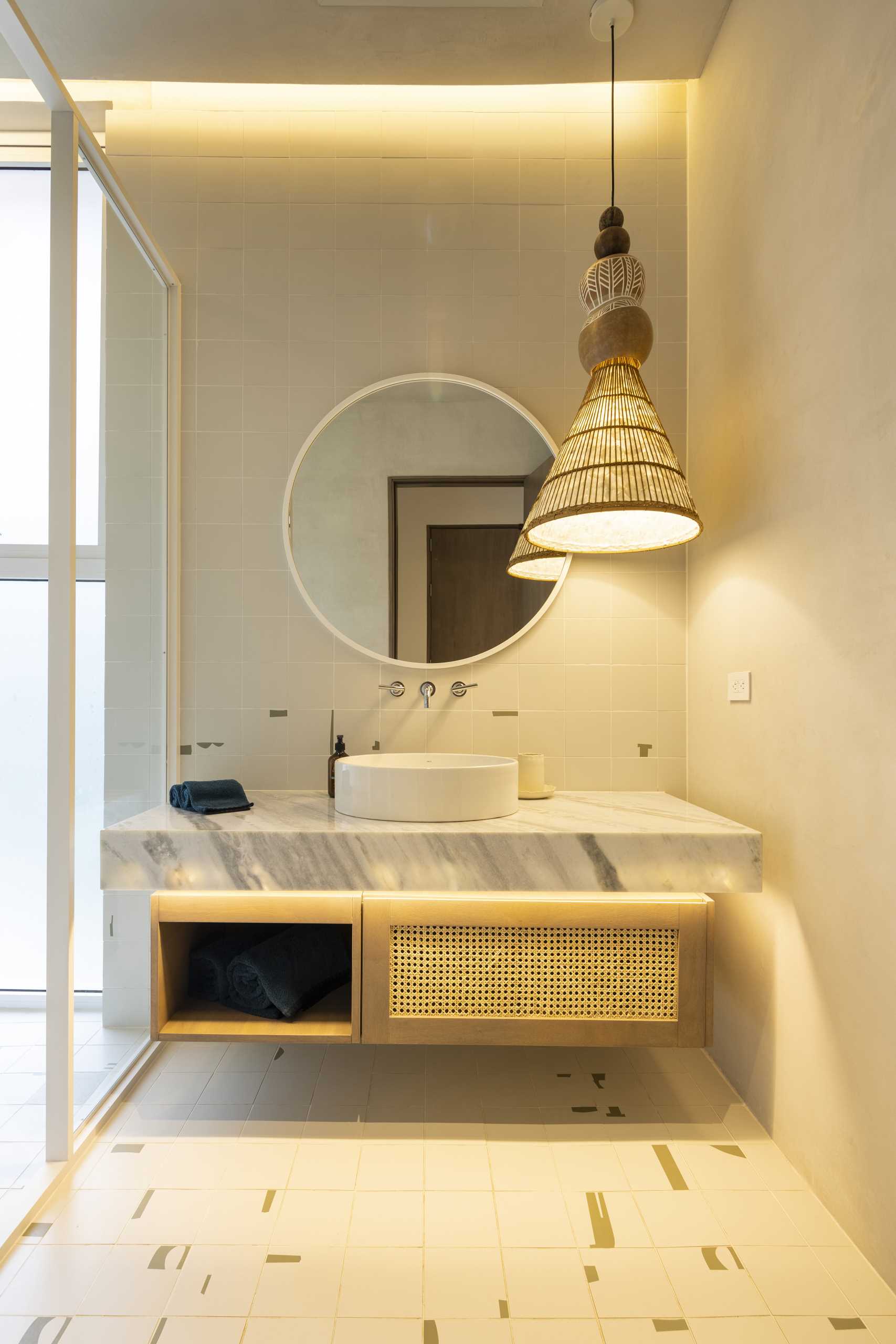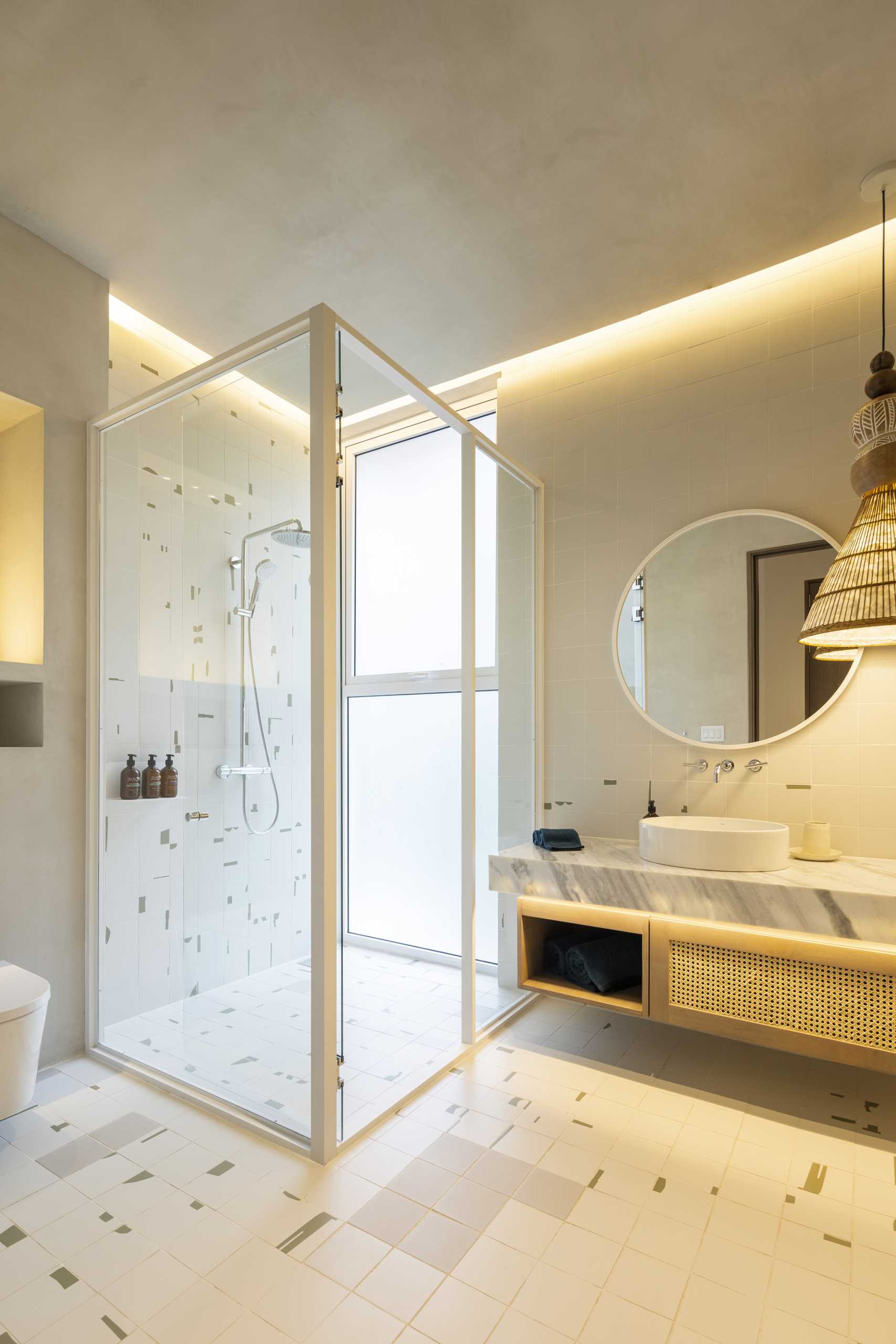 Photography: Andres Garcia Lachner | Architecture Design: Studio Saxe | Design Director: Benjamin G. Saxe | Interior Design: Saxe Interiors | Landscape Design: Saxe Landscape | Collaborators: Prodeyco, Guidi Estructurales, Energetica
Source: Contemporist