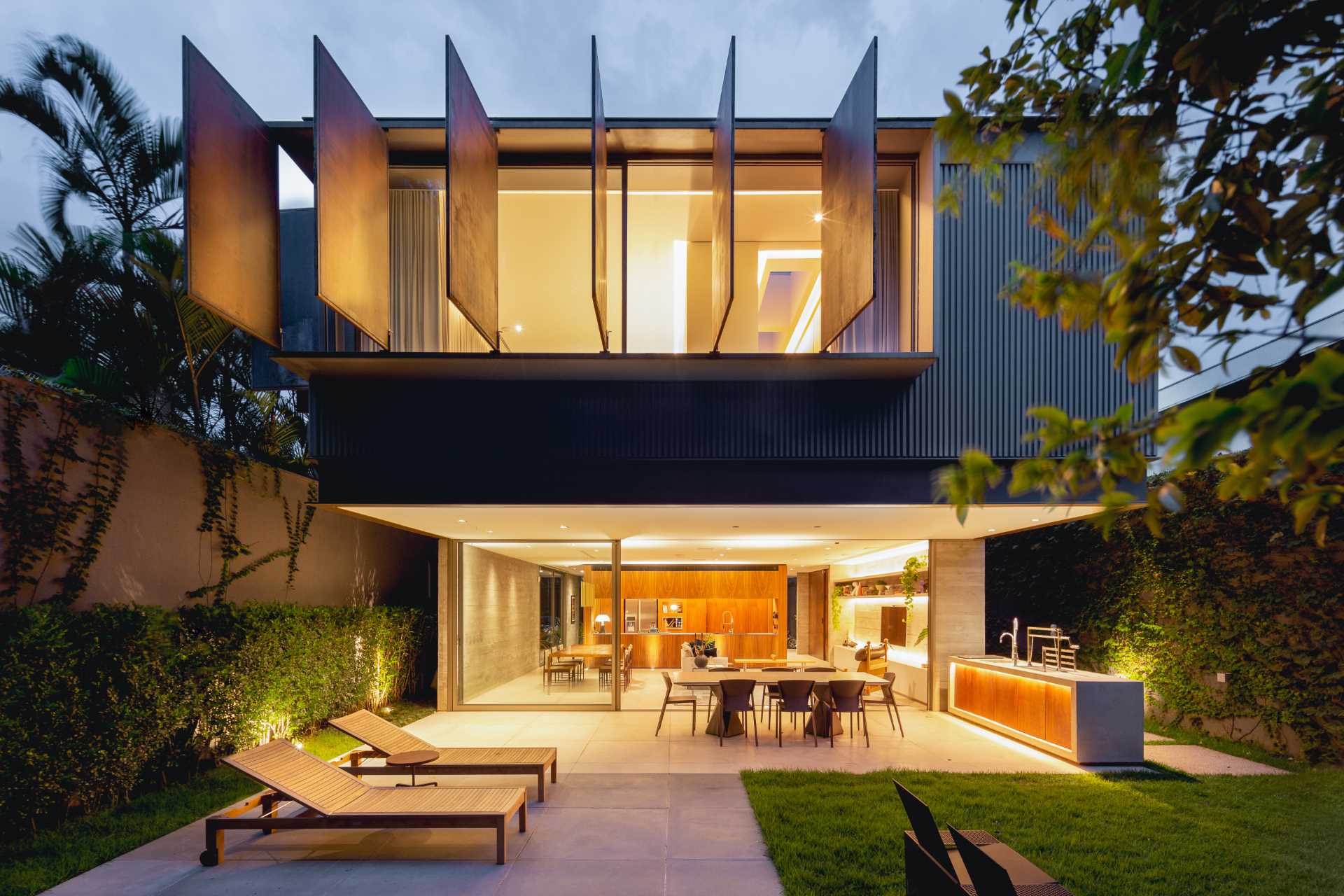 Architectural and interior design firm FCstudio has recently completed a modern home in Jardim Paulista, Brazil, that includes large steel shutters that cover some of the windows.
The front of the house showcases an upper level that's encased in metal, adding privacy to the home.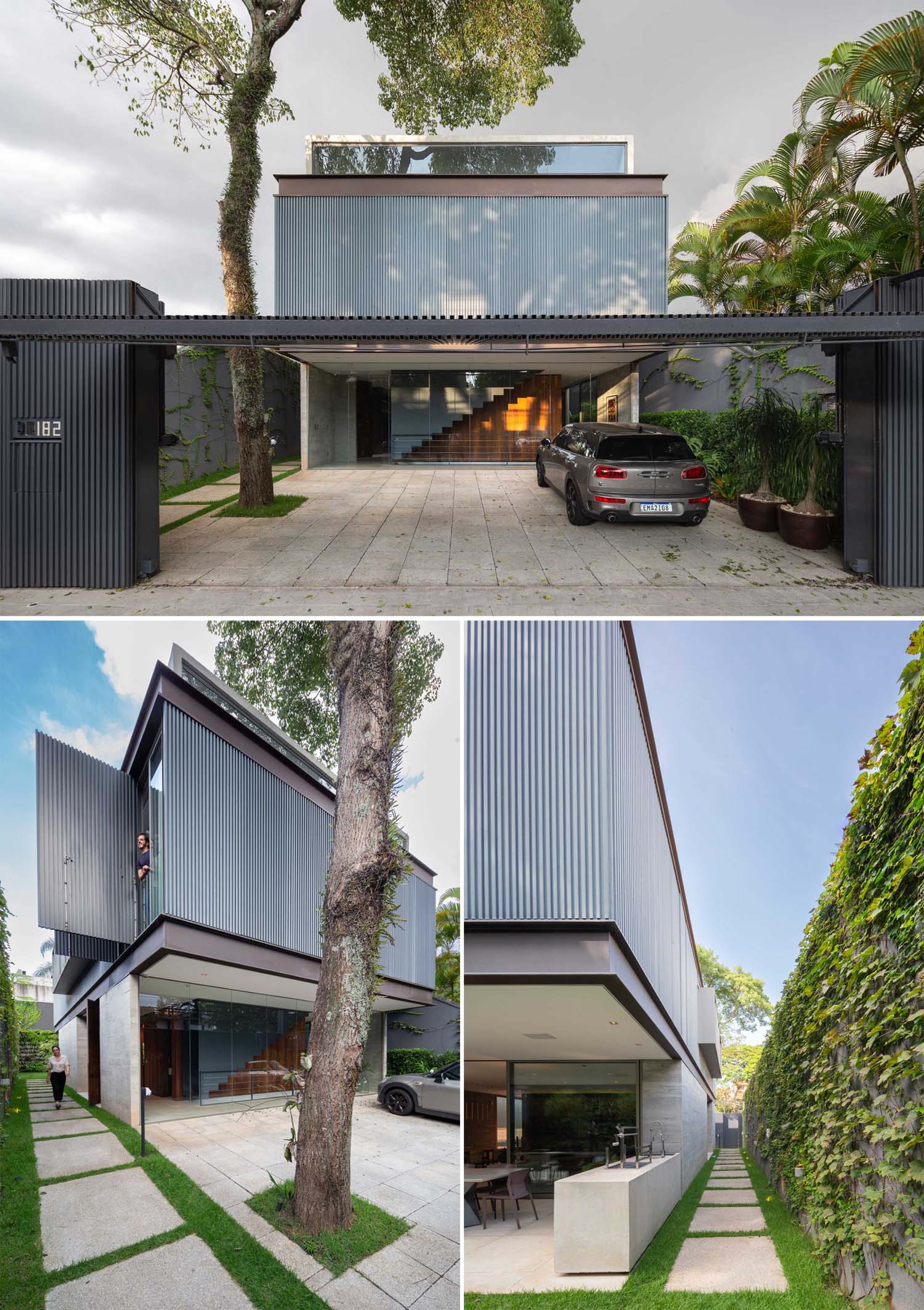 At the rear of the home, the metal shutters stand out against the vertical siding. The upper floor can be closed 100% to block sunlight, guarantee privacy, and acoustically isolate intimate spaces.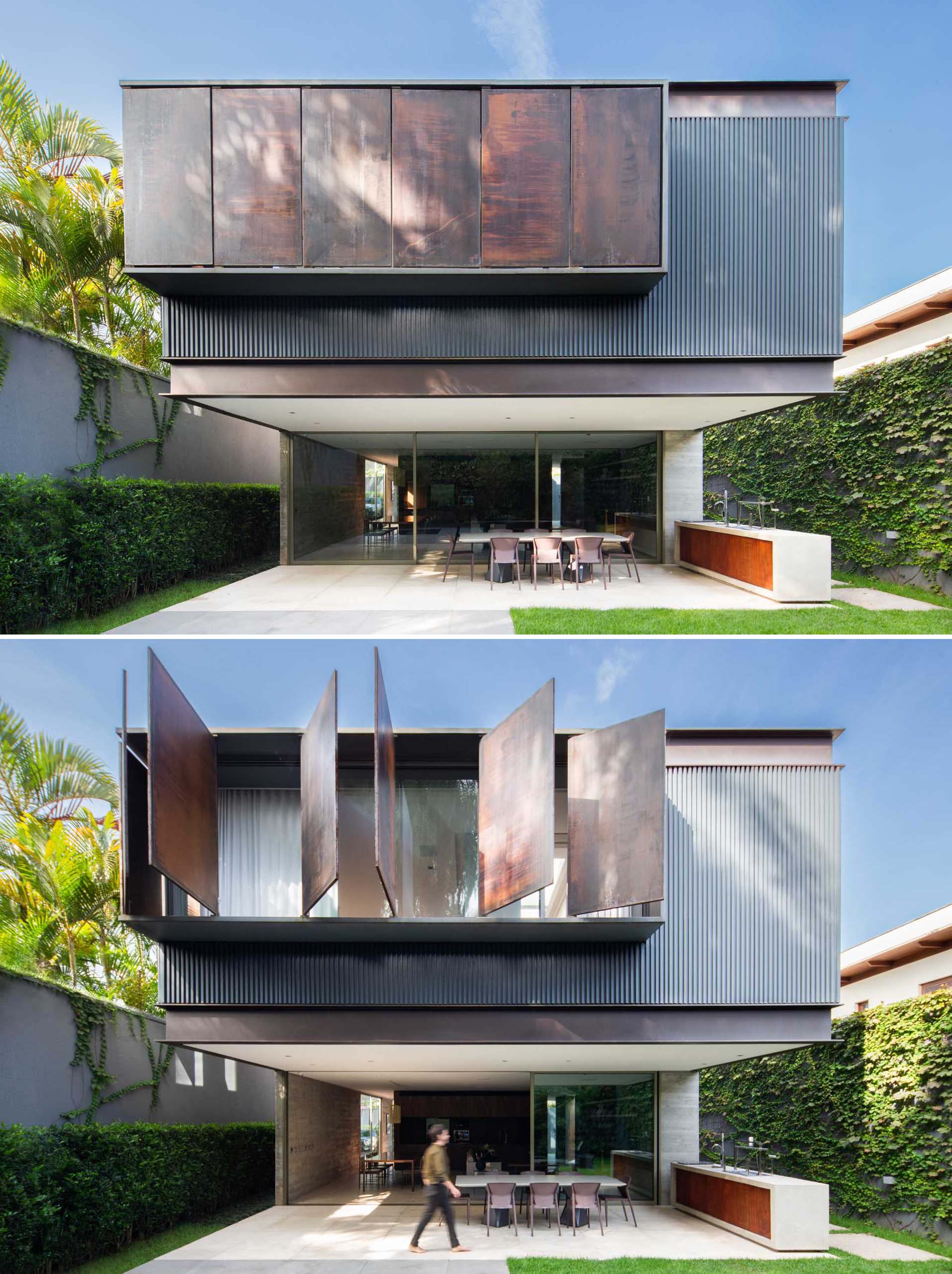 The shutters are also featured on the side of the home too, and also have the added benefit of allowing for natural light and ventilation in the home.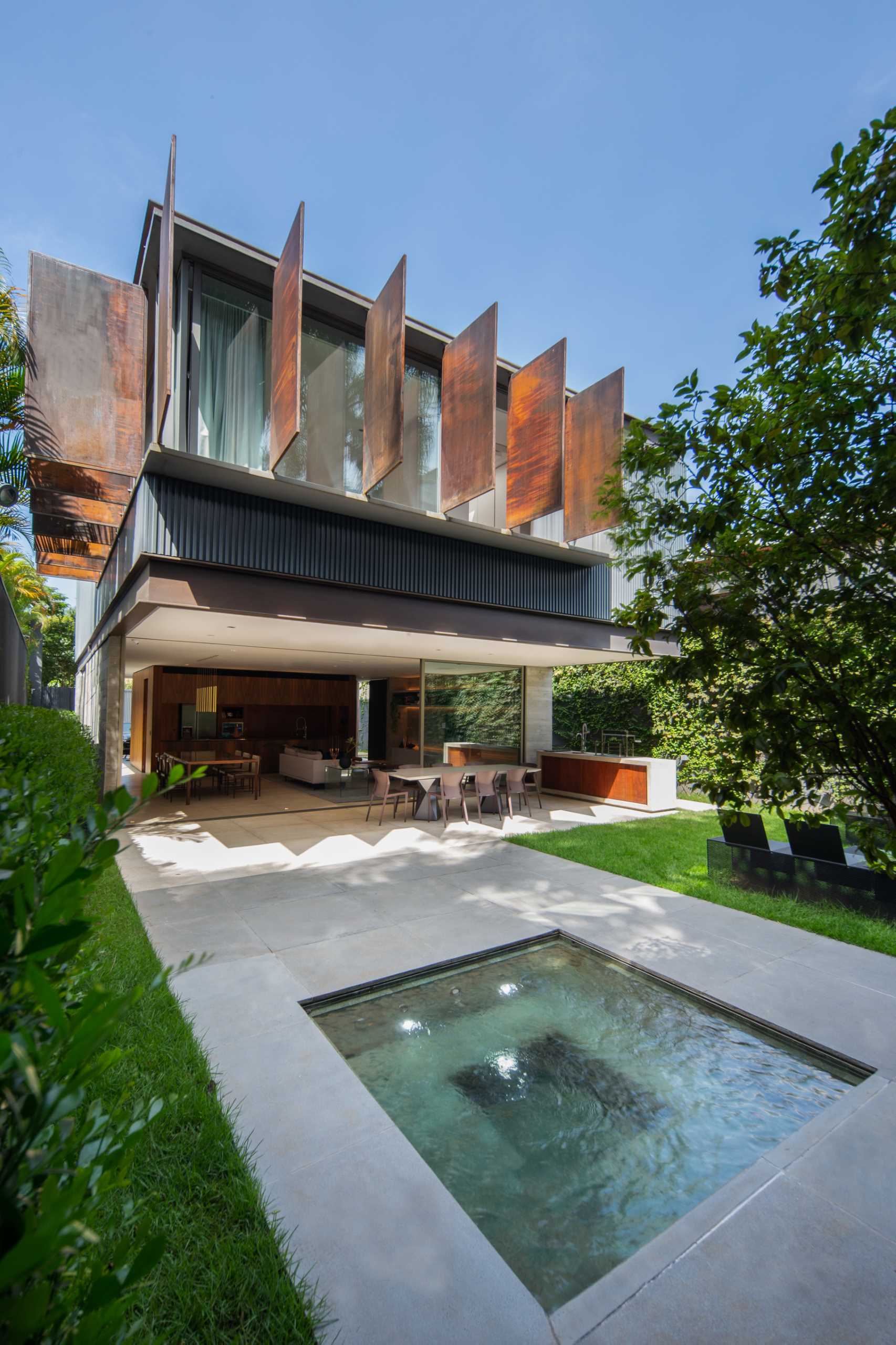 In the backyard, there's a small pool and a lounge area with a firepit, as well as a covered outdoor kitchen and dining area.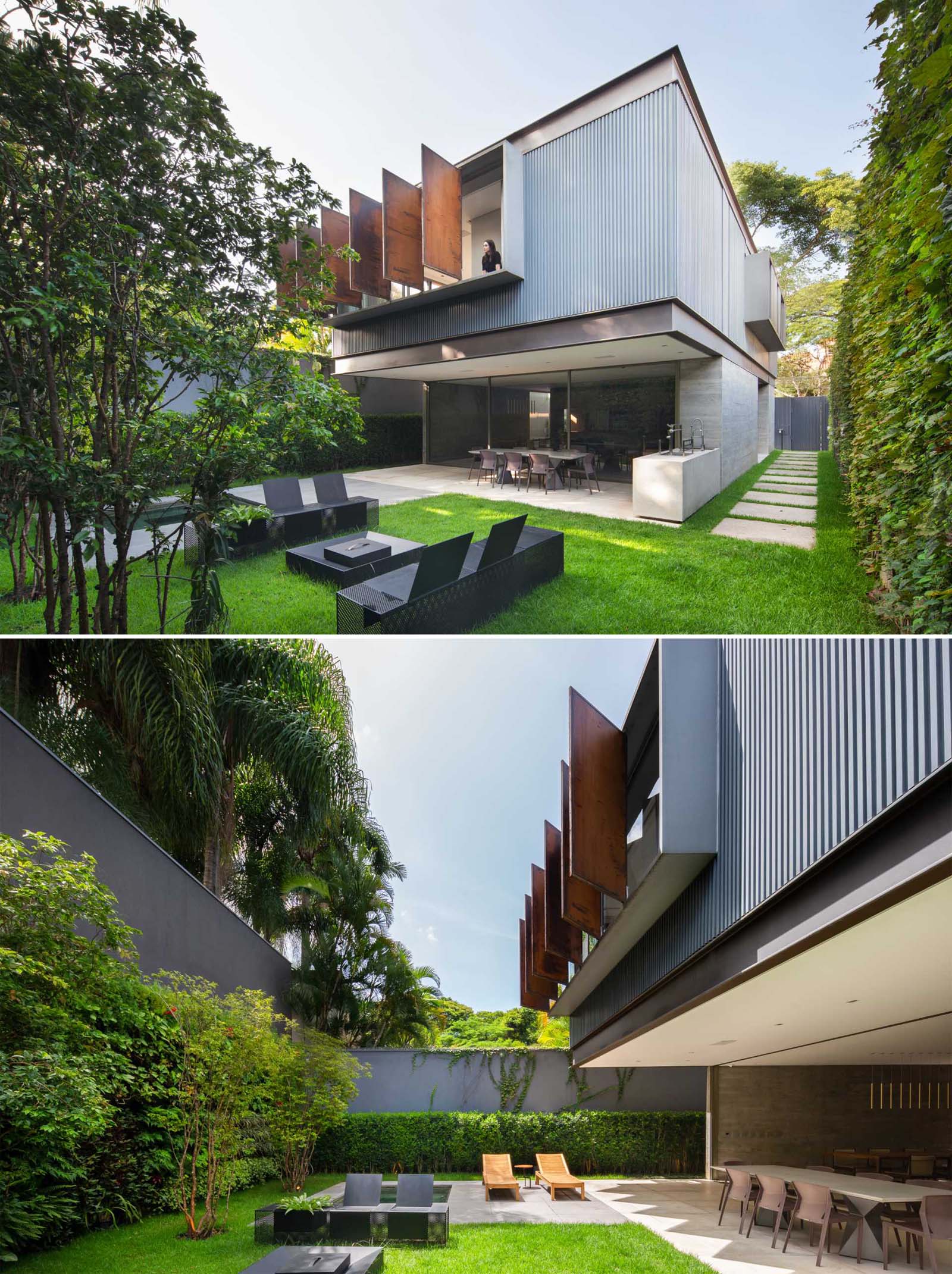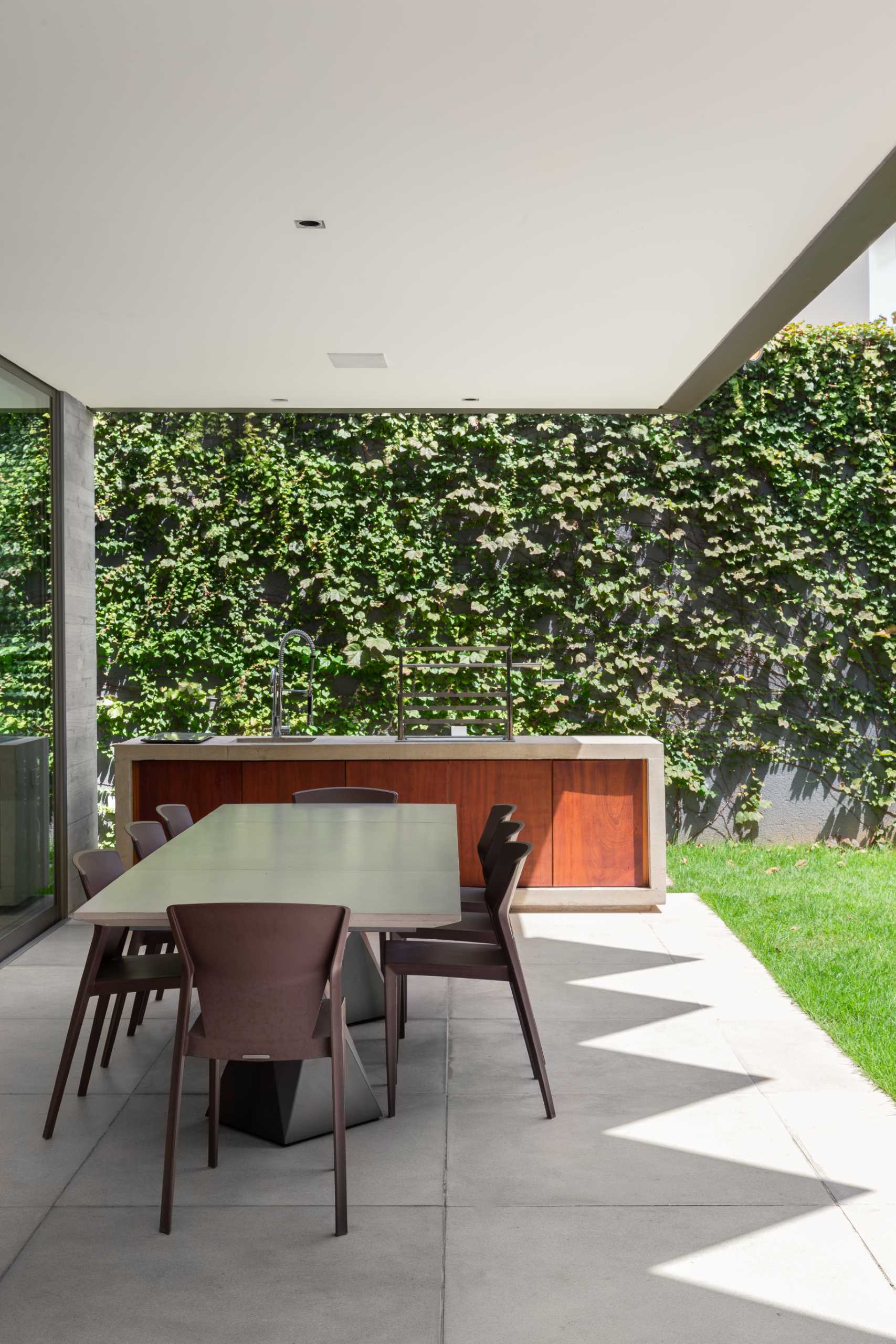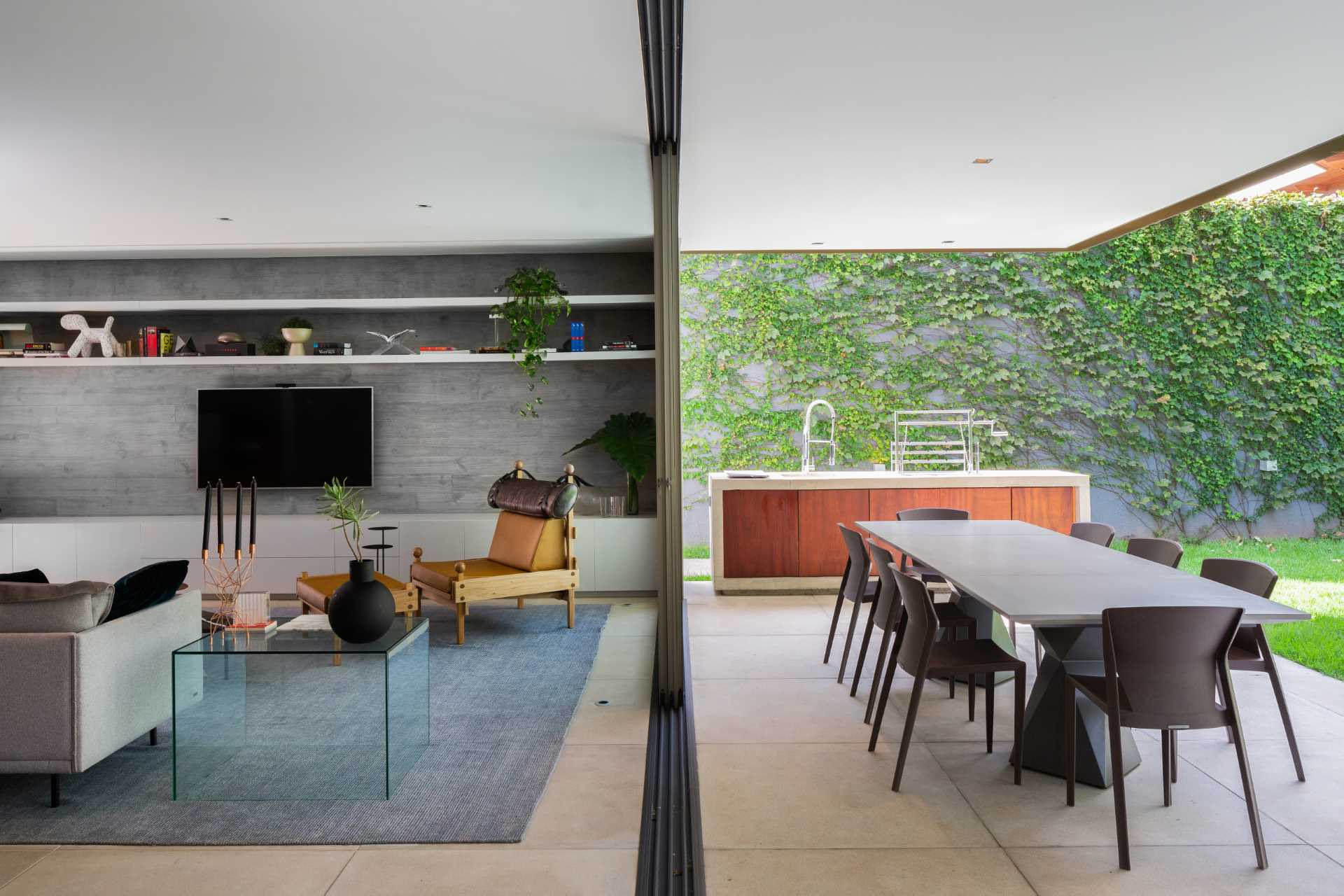 A wall of glass doors opens the living and dining area to the backyard, creating a true indoor/outdoor living experience.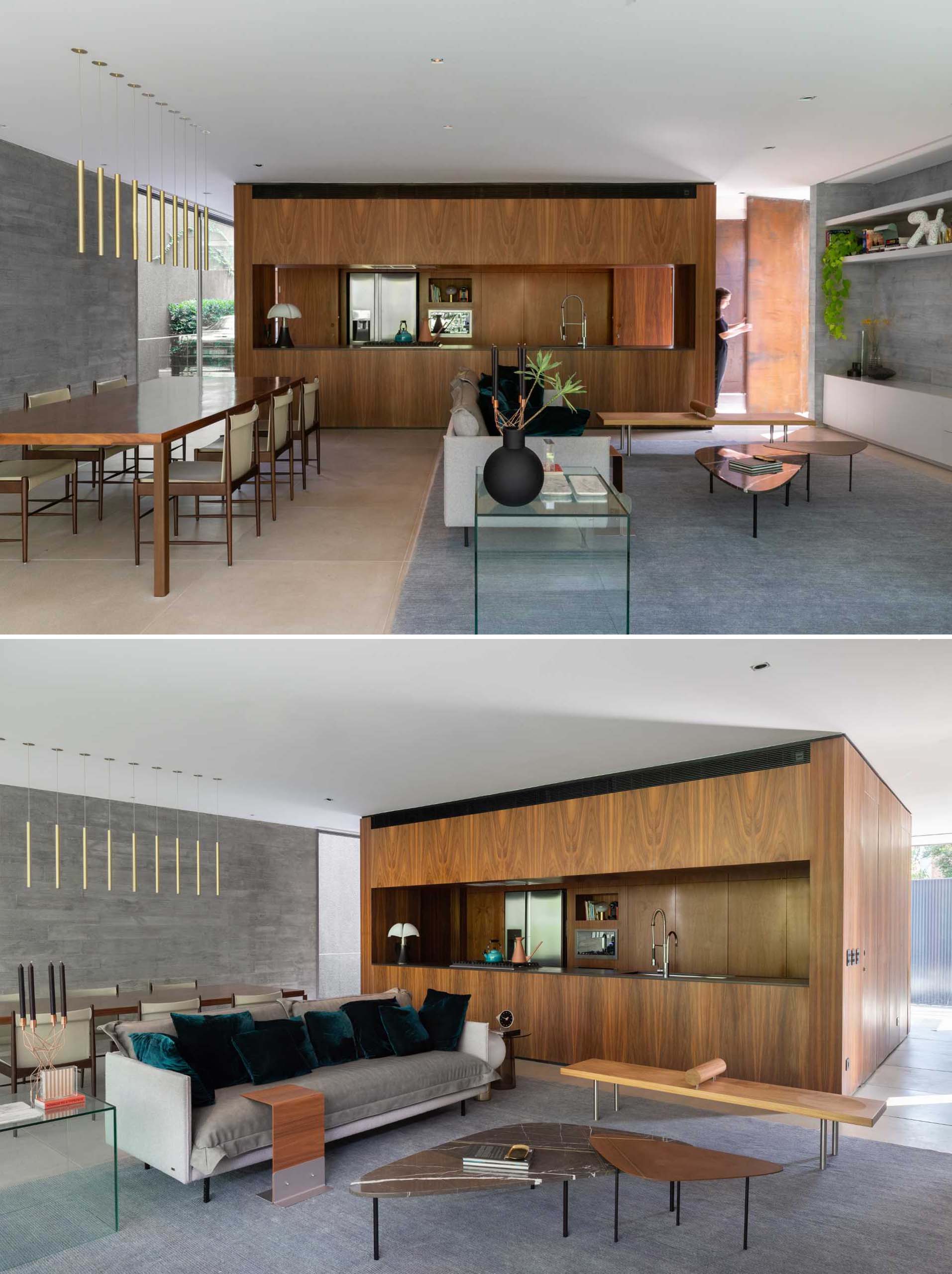 The furniture in the living room faces a concrete wall that has been designed with a row of cabinetry below the TV and two shelves above.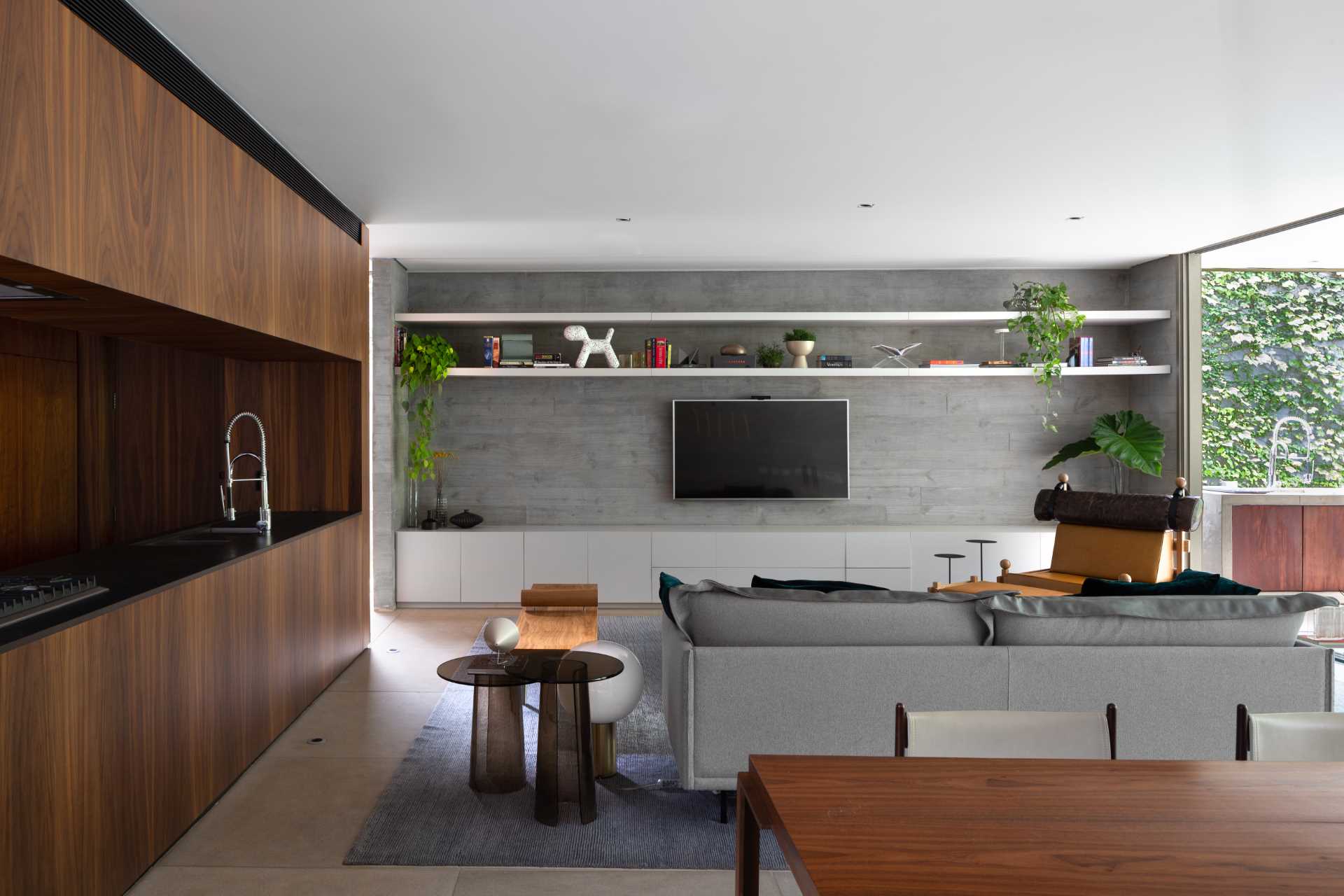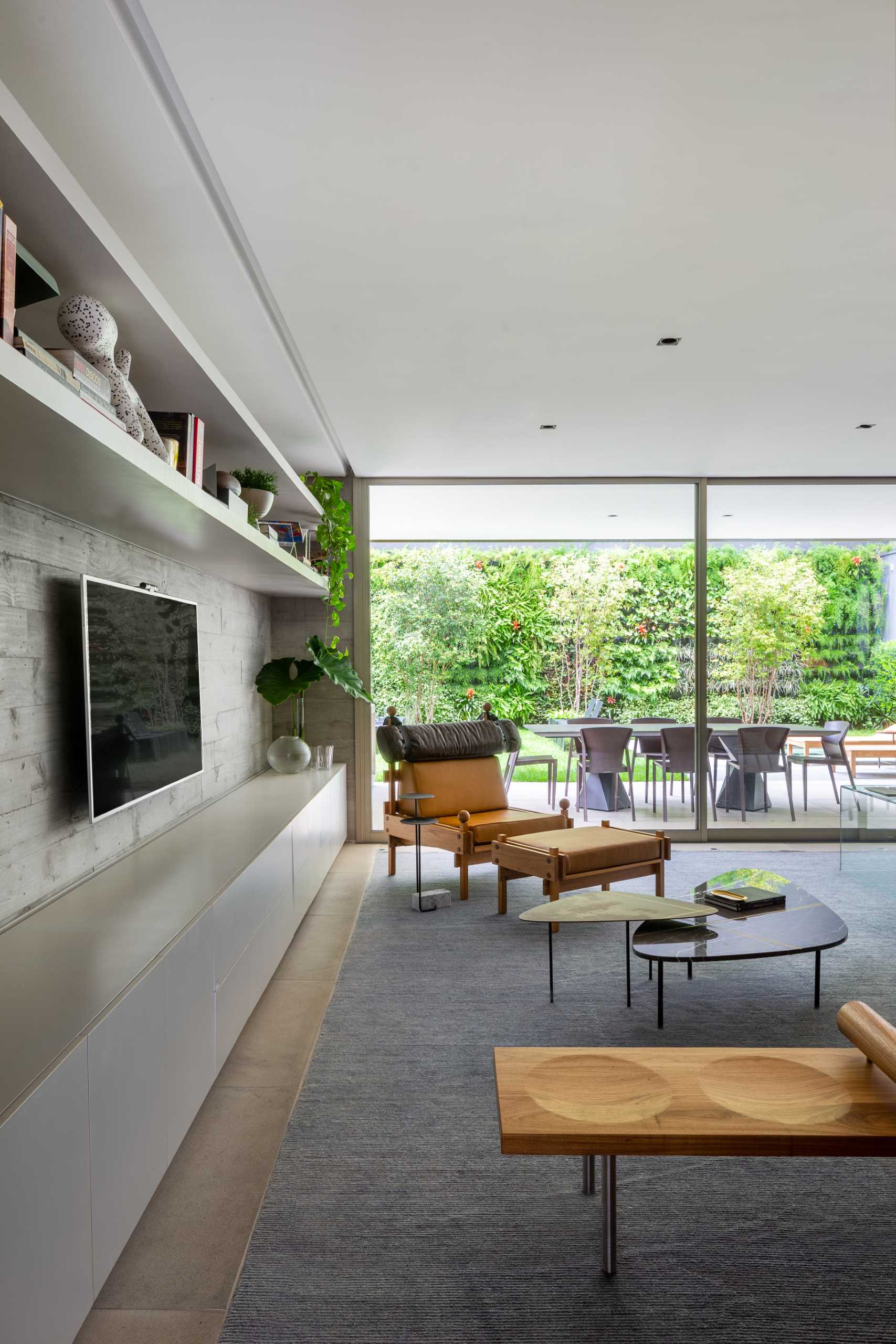 There's also a concrete wall in the dining room, which has been left bare, allowing the minimalist pendant lights above the dining table to stand out.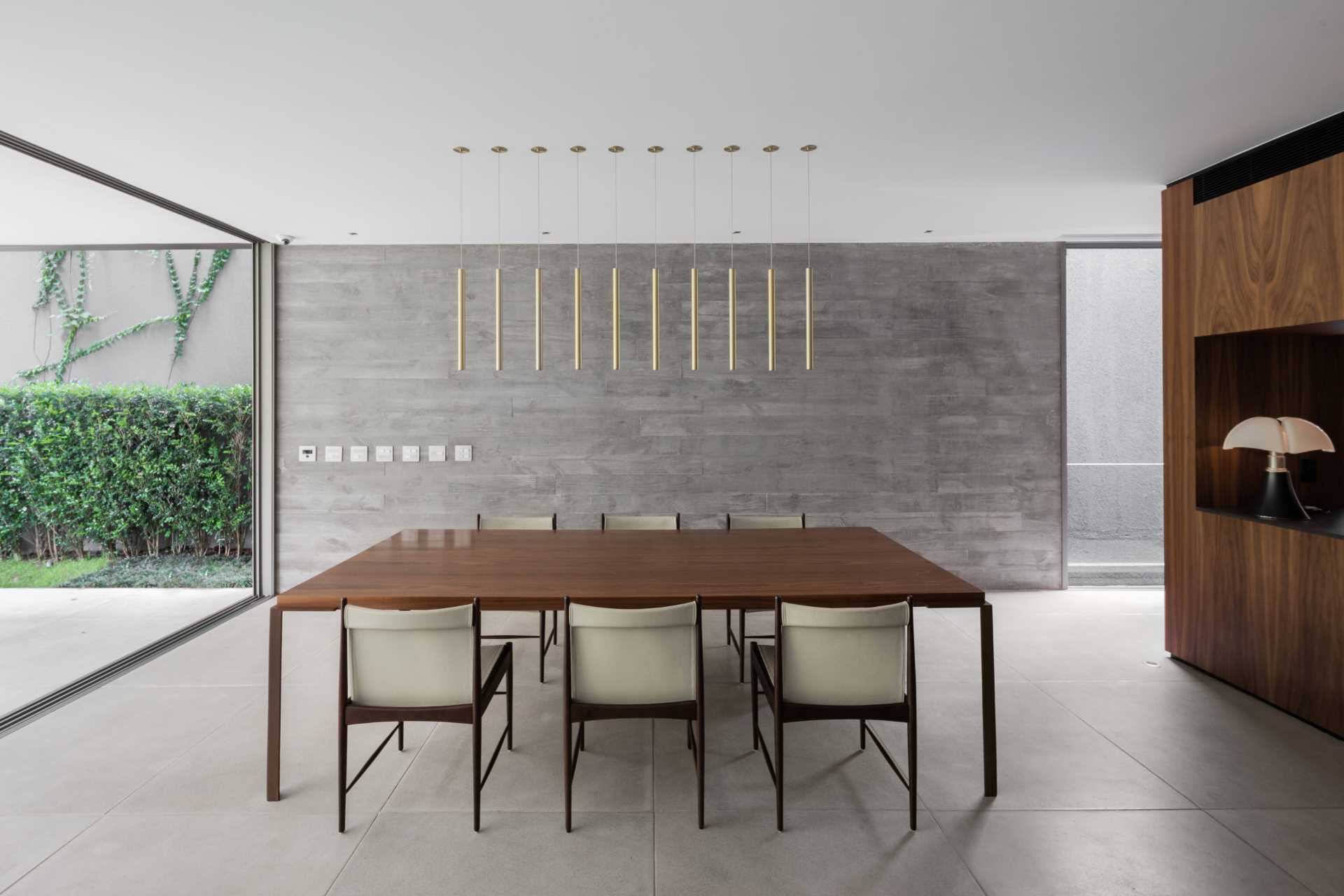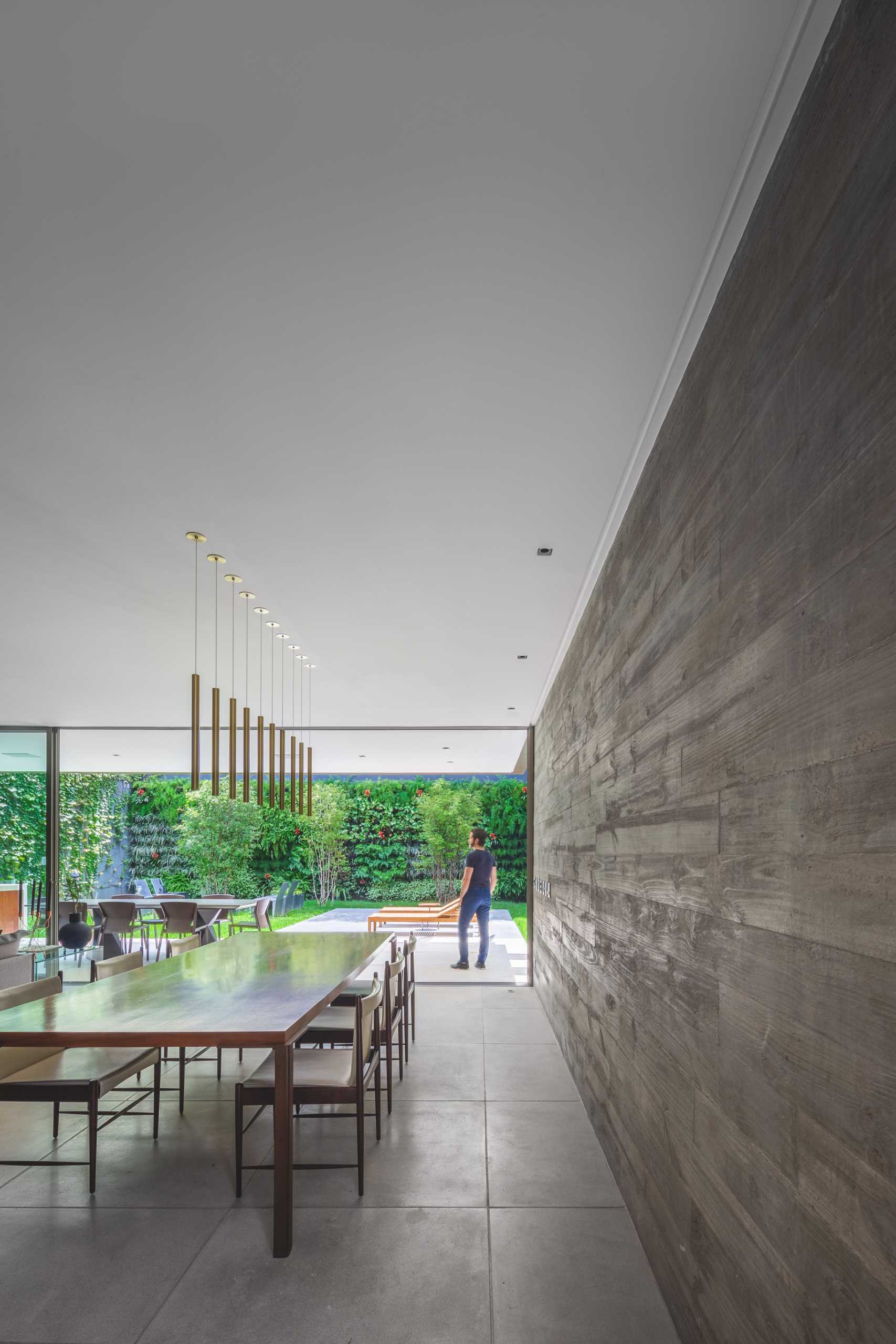 The kitchen, which can be seen through an opening from the living room and dining room, has warm wood cabinetry.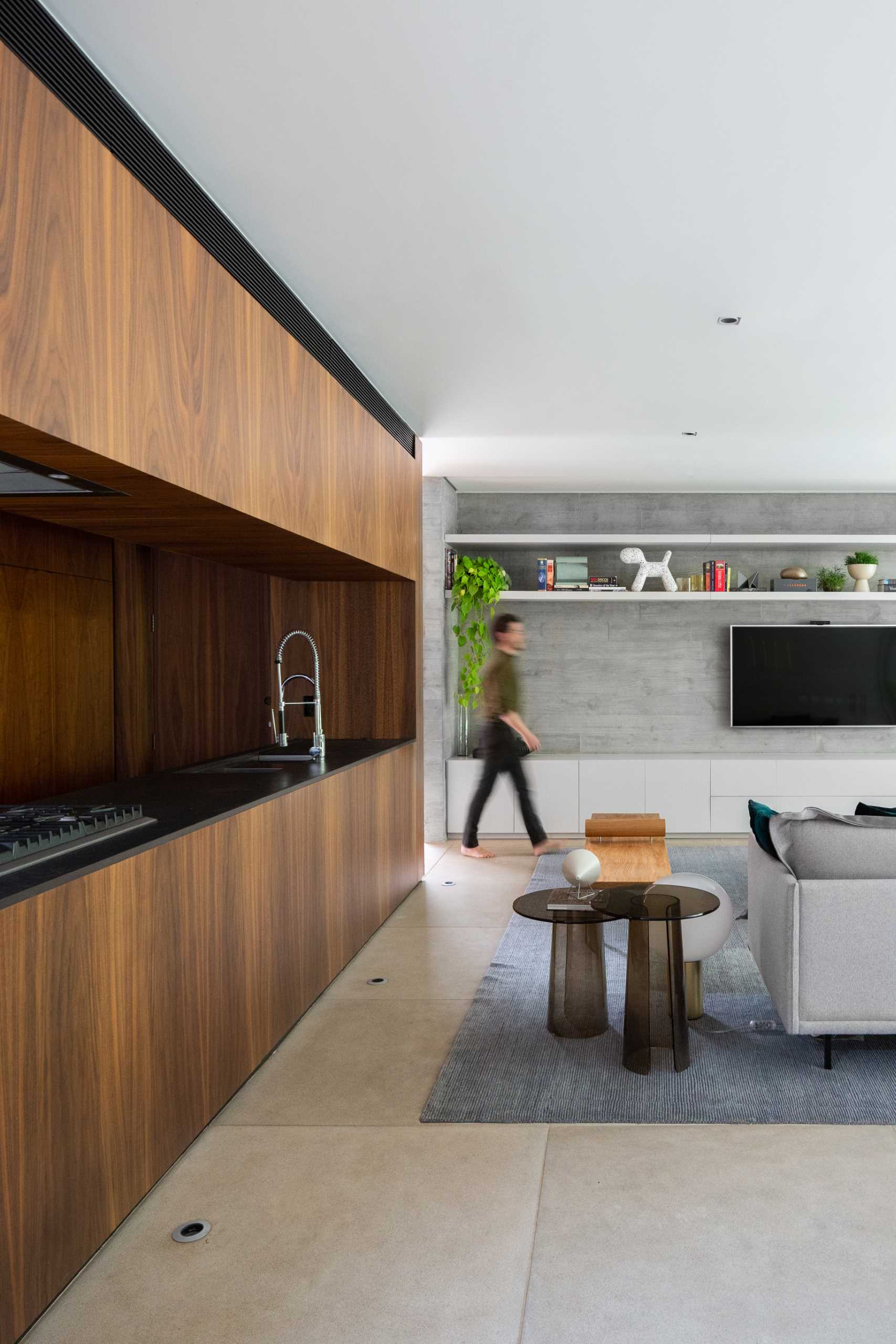 The narrow and long kitchen has hardware-free cabinets and a view of the social areas of the home.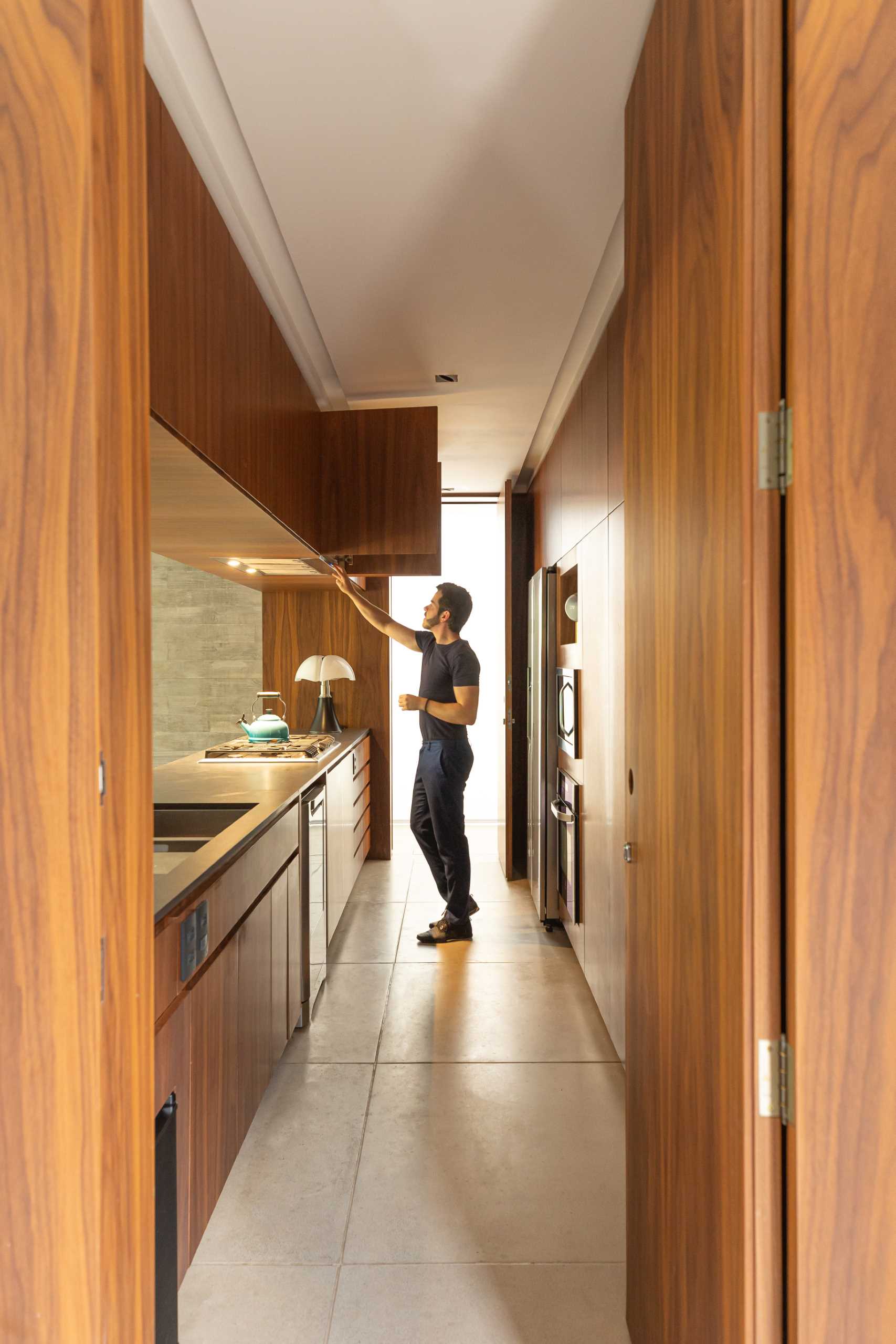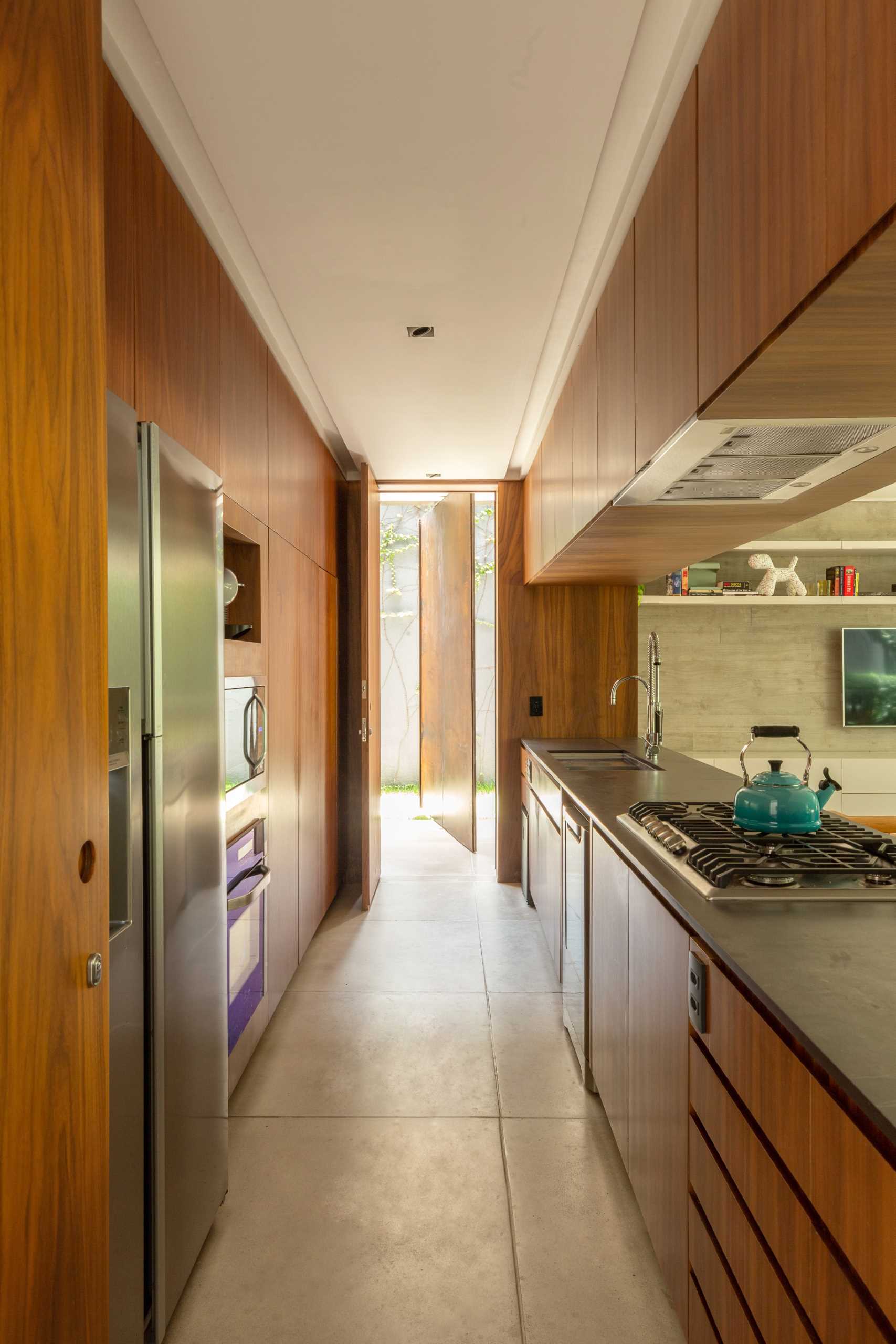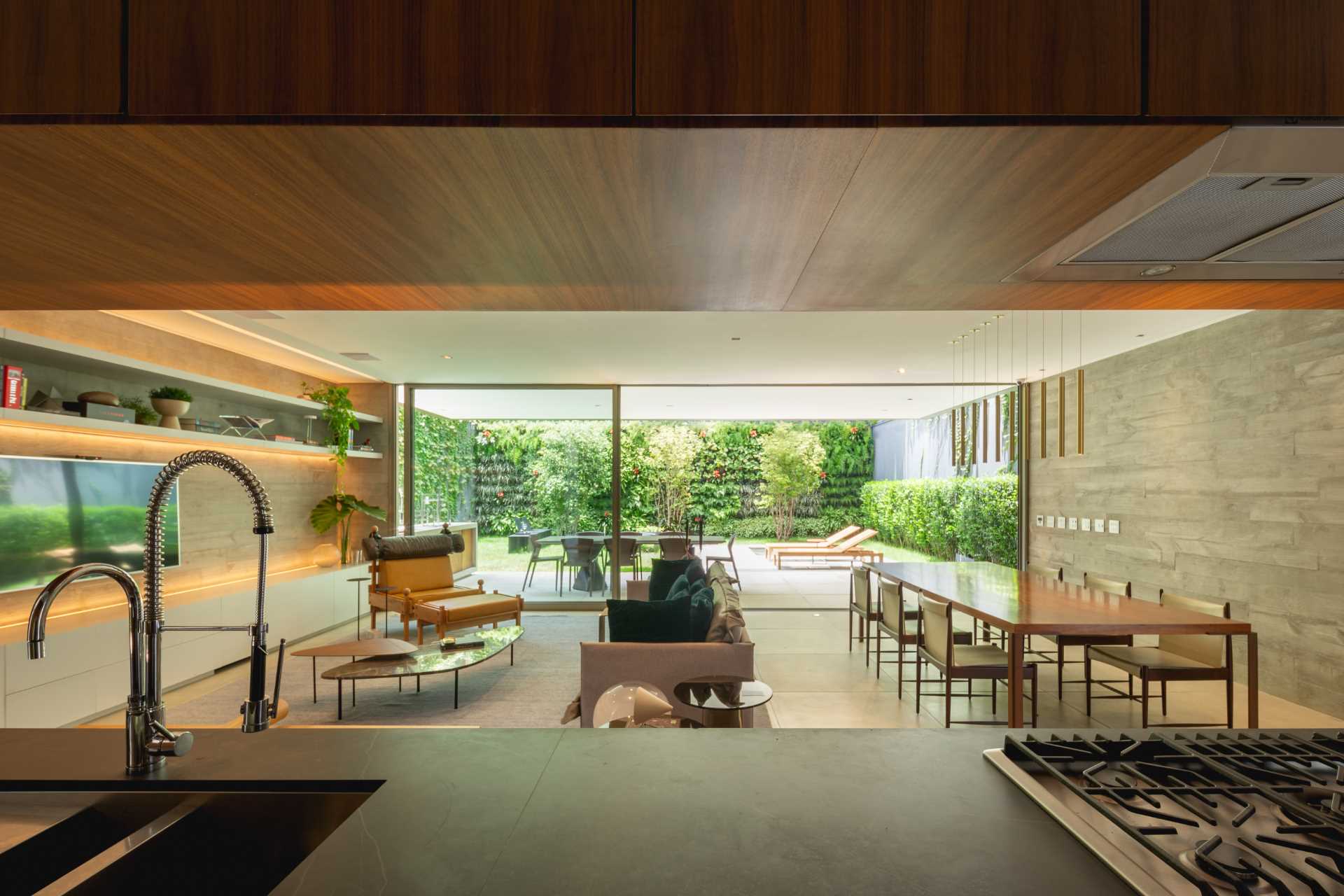 At night, hidden lighting above shelves and cabinets, as well as in the floor, create a warm and cozy atmosphere.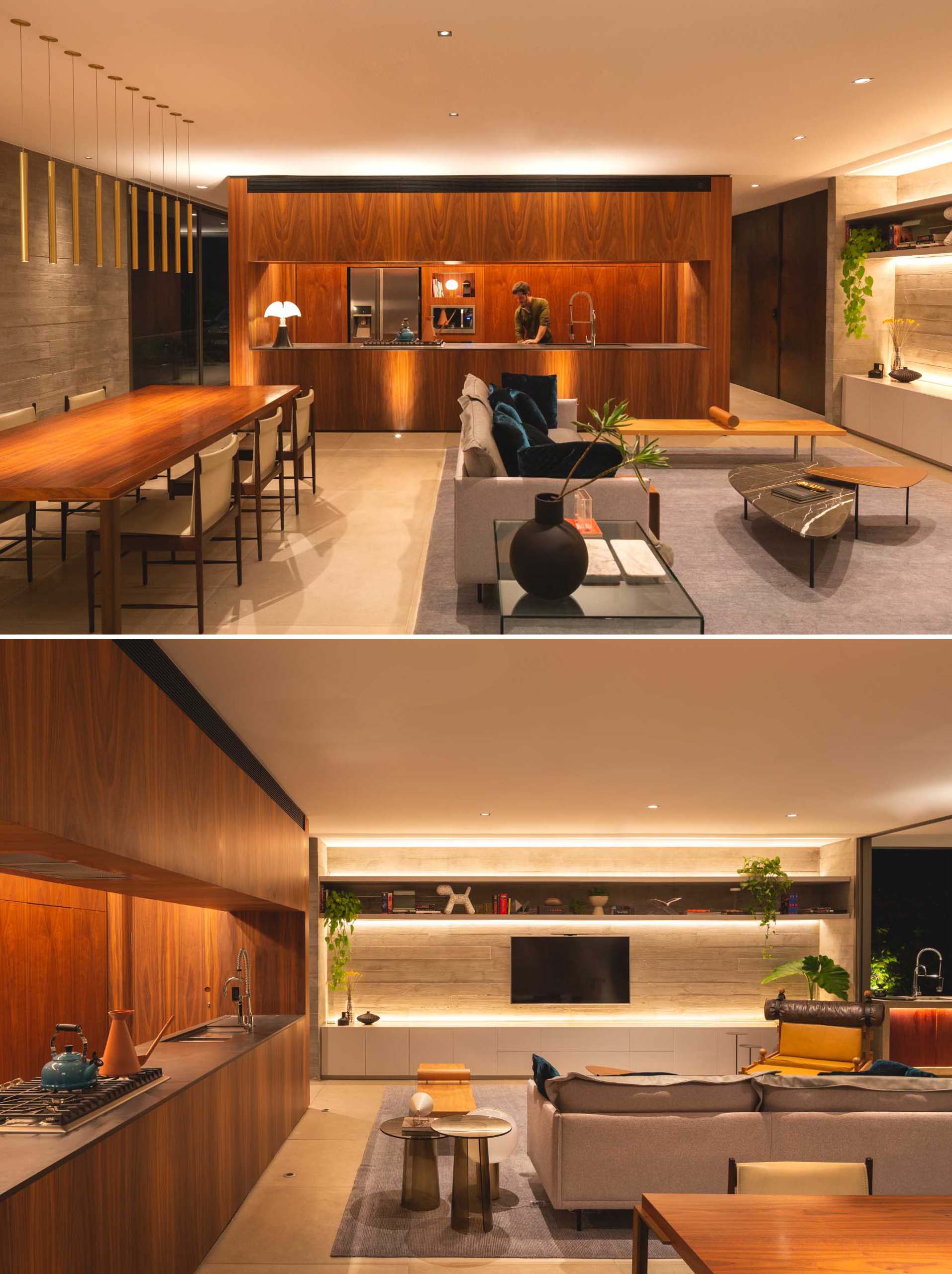 Down a hallway and at the front of the home, there are metal stairs that connect to the upper level of the home.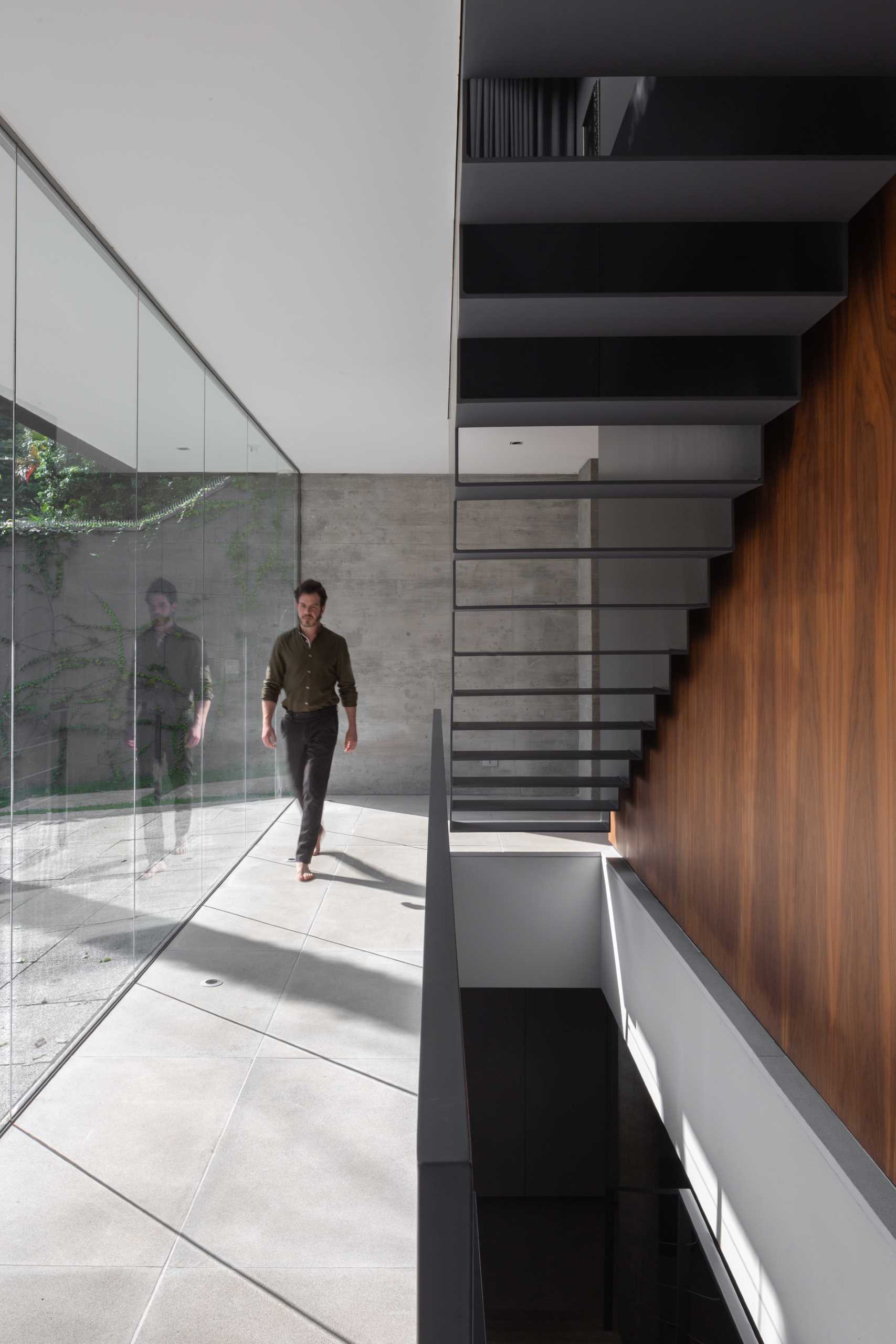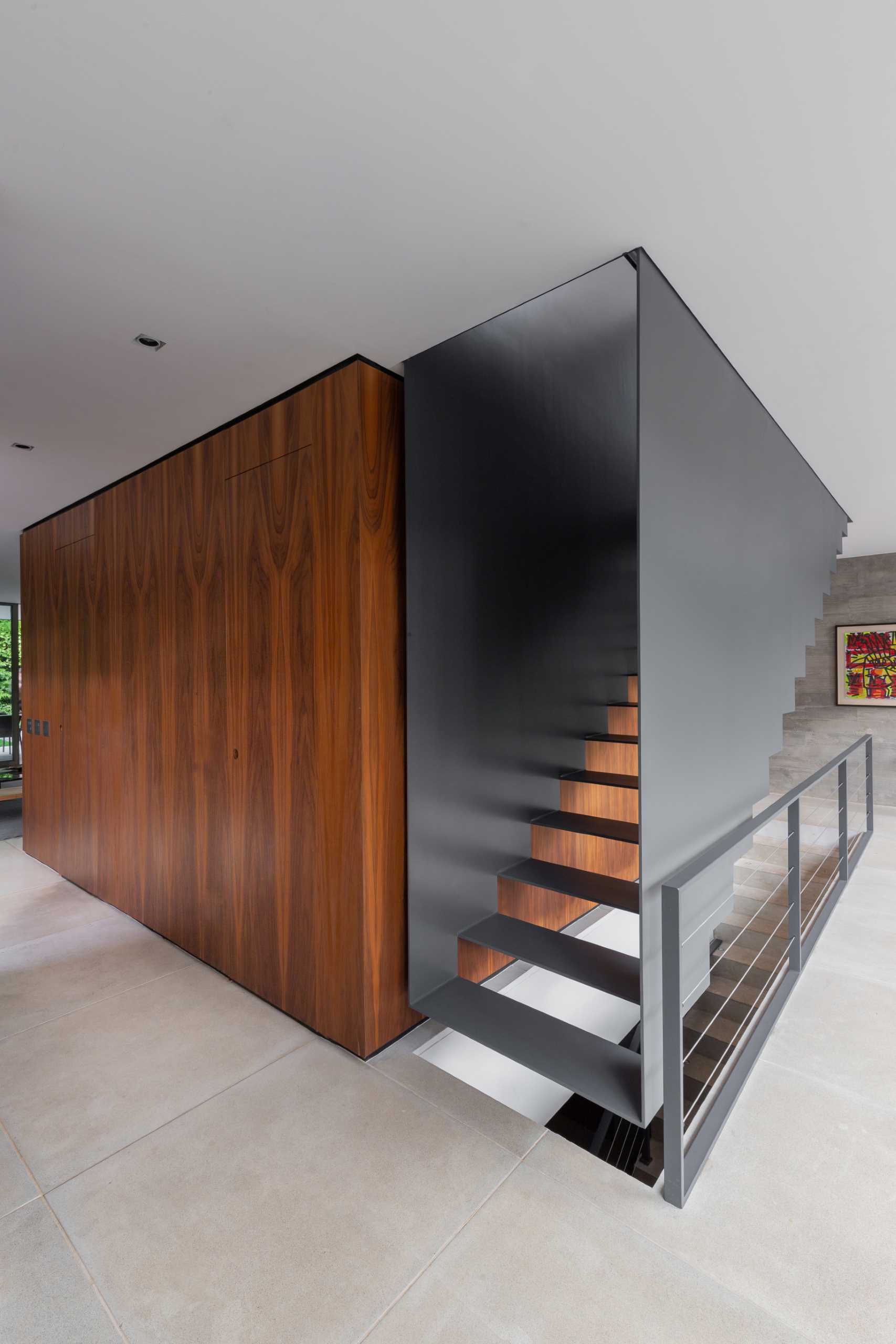 At the top of the stairs, there's a home theater with a clerestory window and hidden lighting.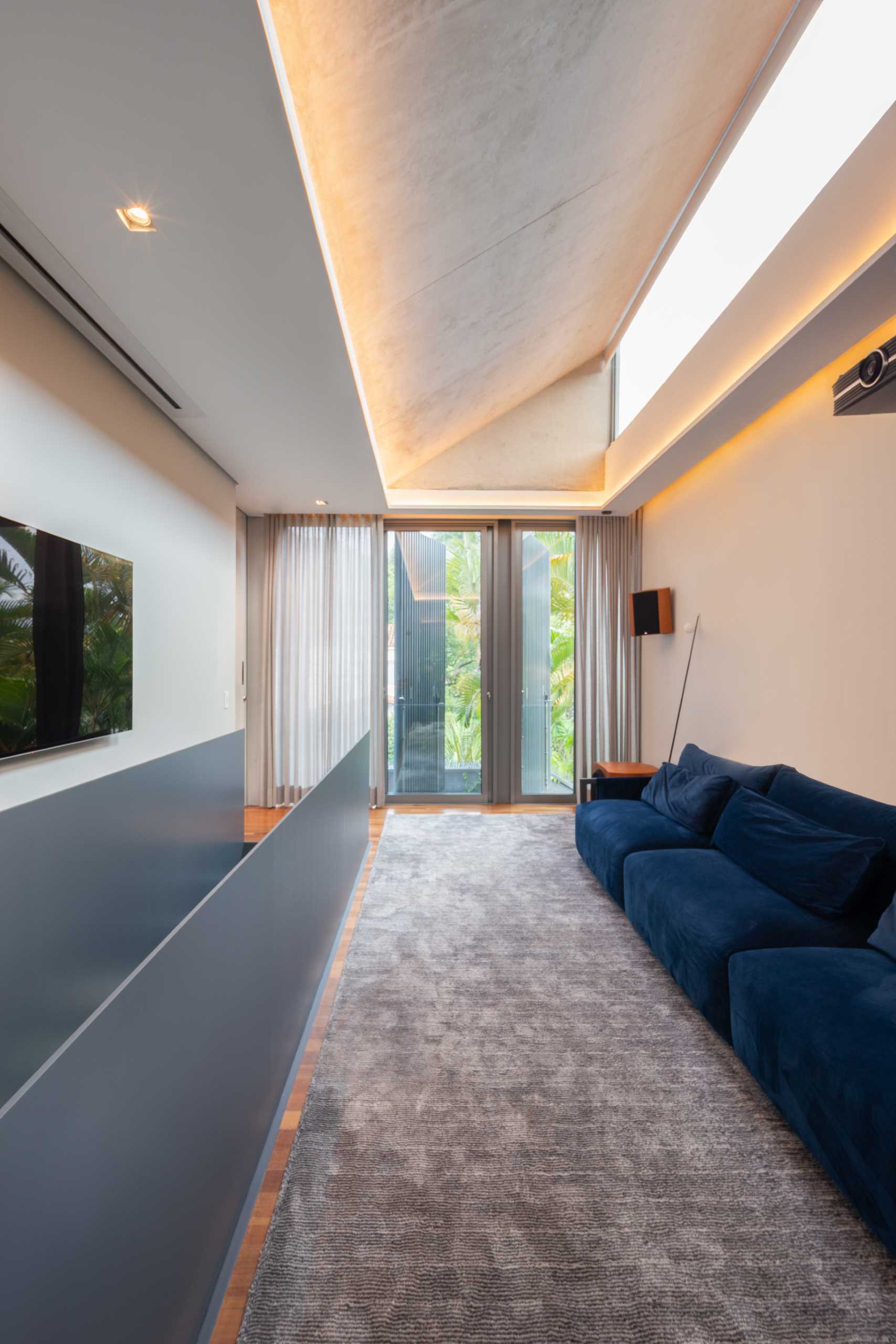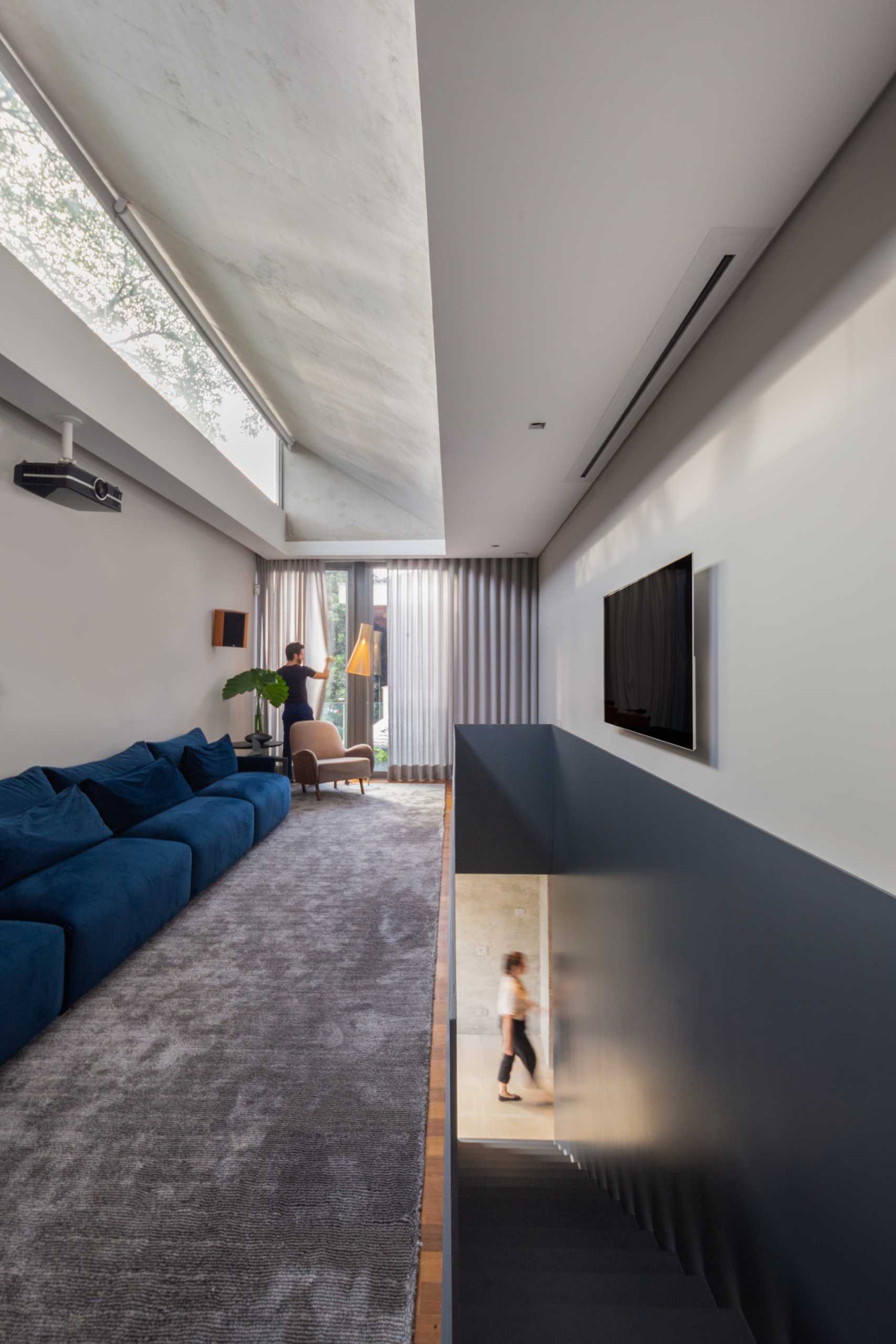 A hallway from the home theater leads to the bedrooms and bathrooms. In the primary bedroom, the metal shutters are easy to see and experience close-up.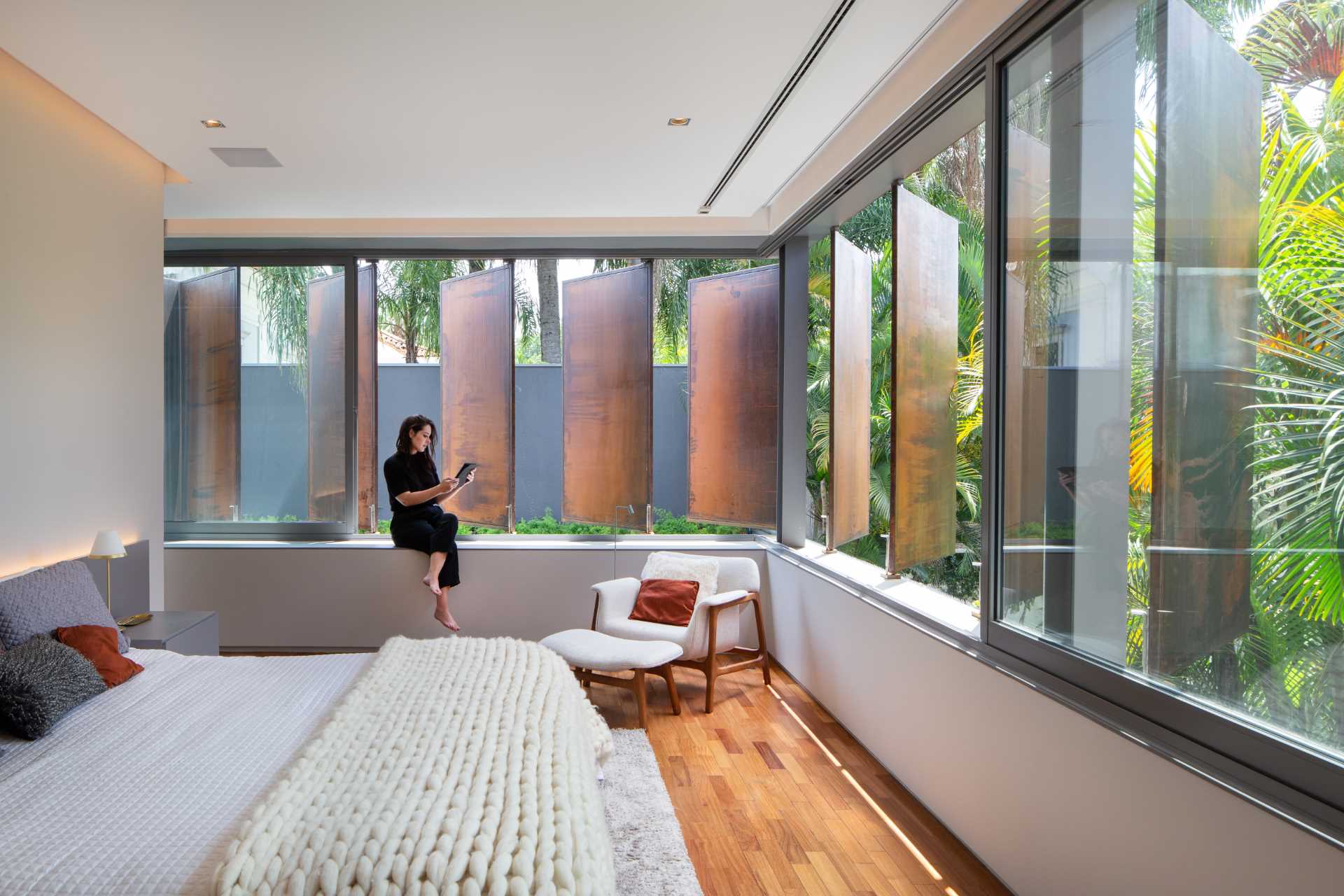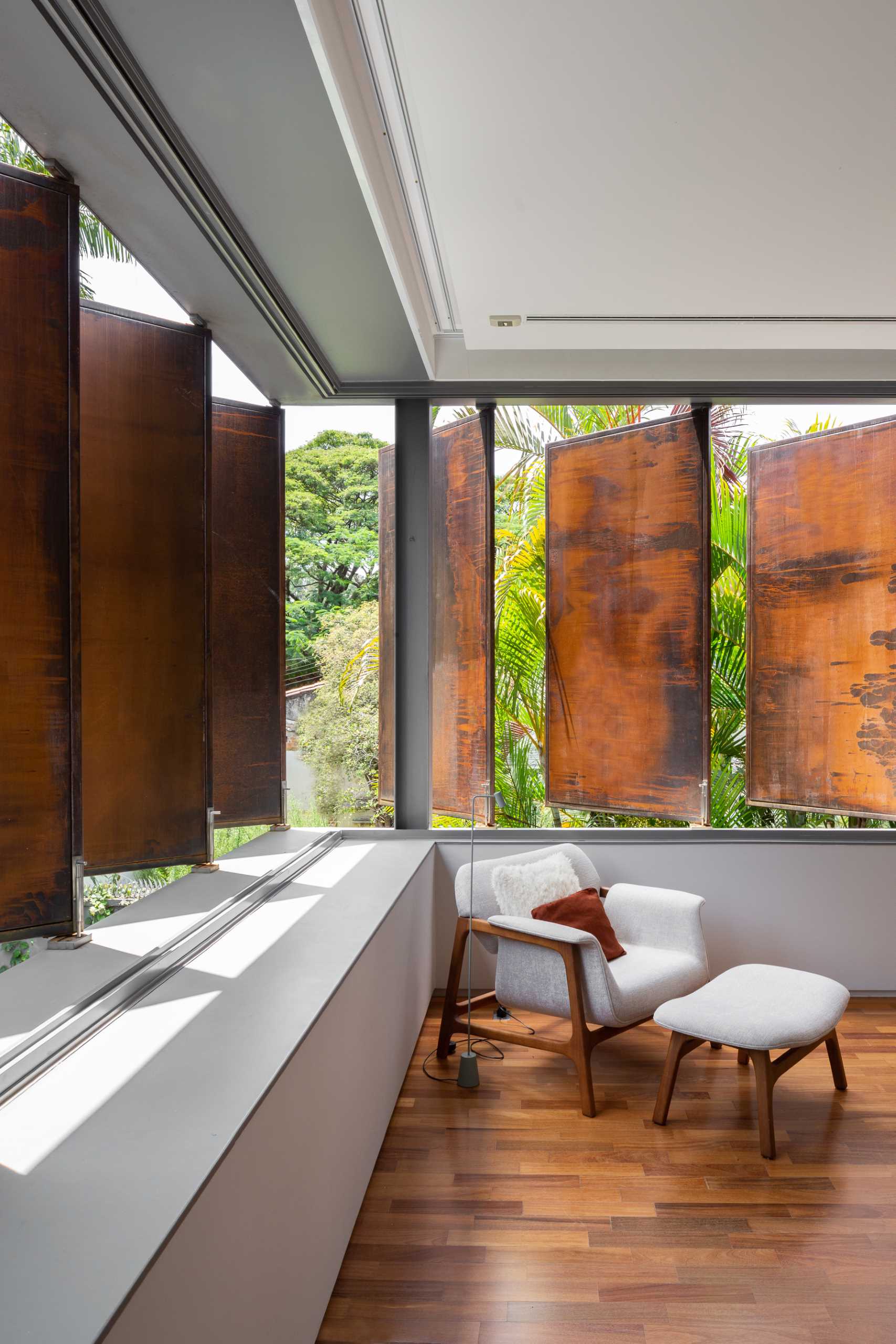 A nearby kids bedroom includes a graphic mountain wall mural, while the opposite wall has a wood feature with a shelf for toys, a TV, and room for additional storage underneath.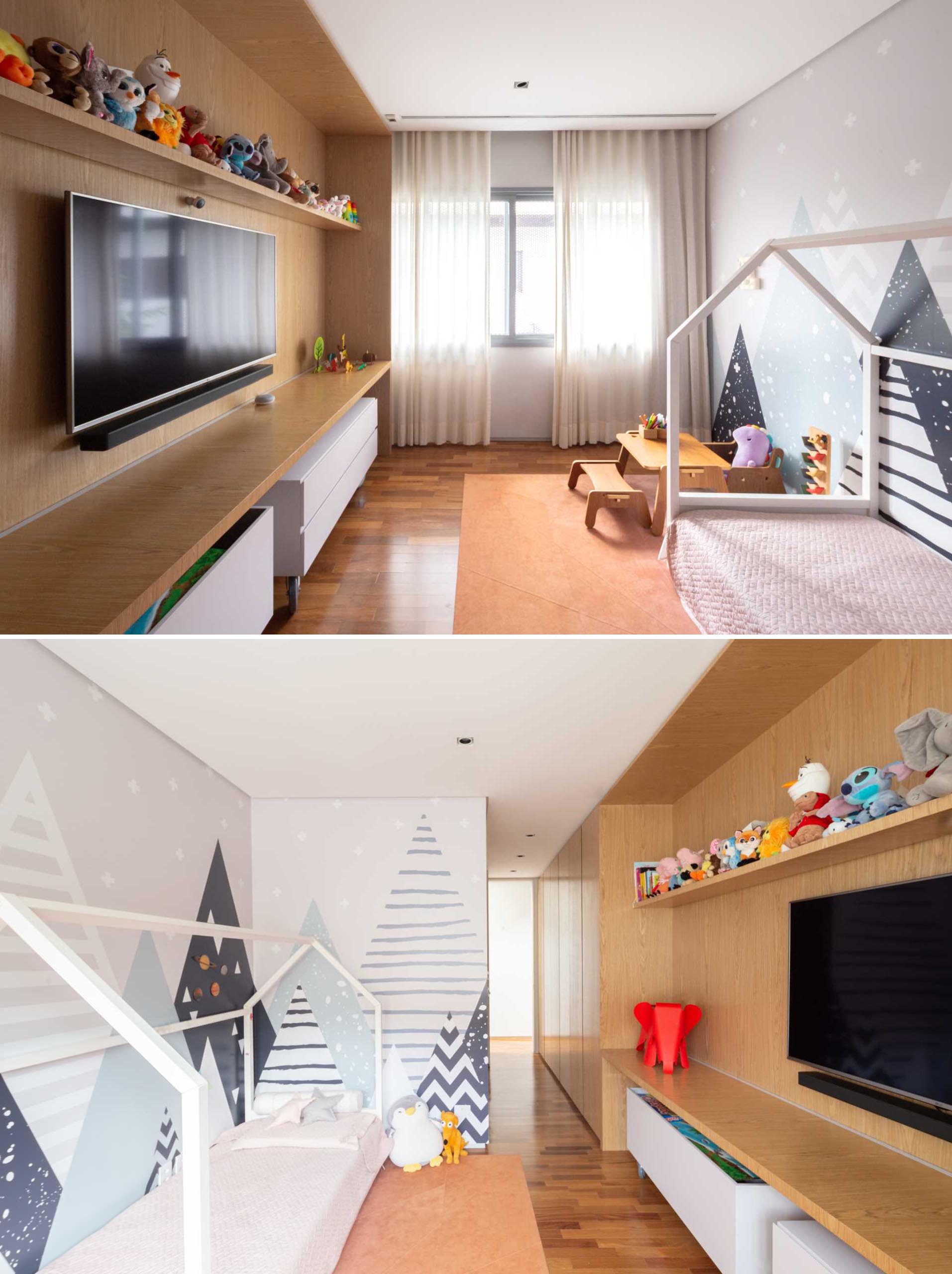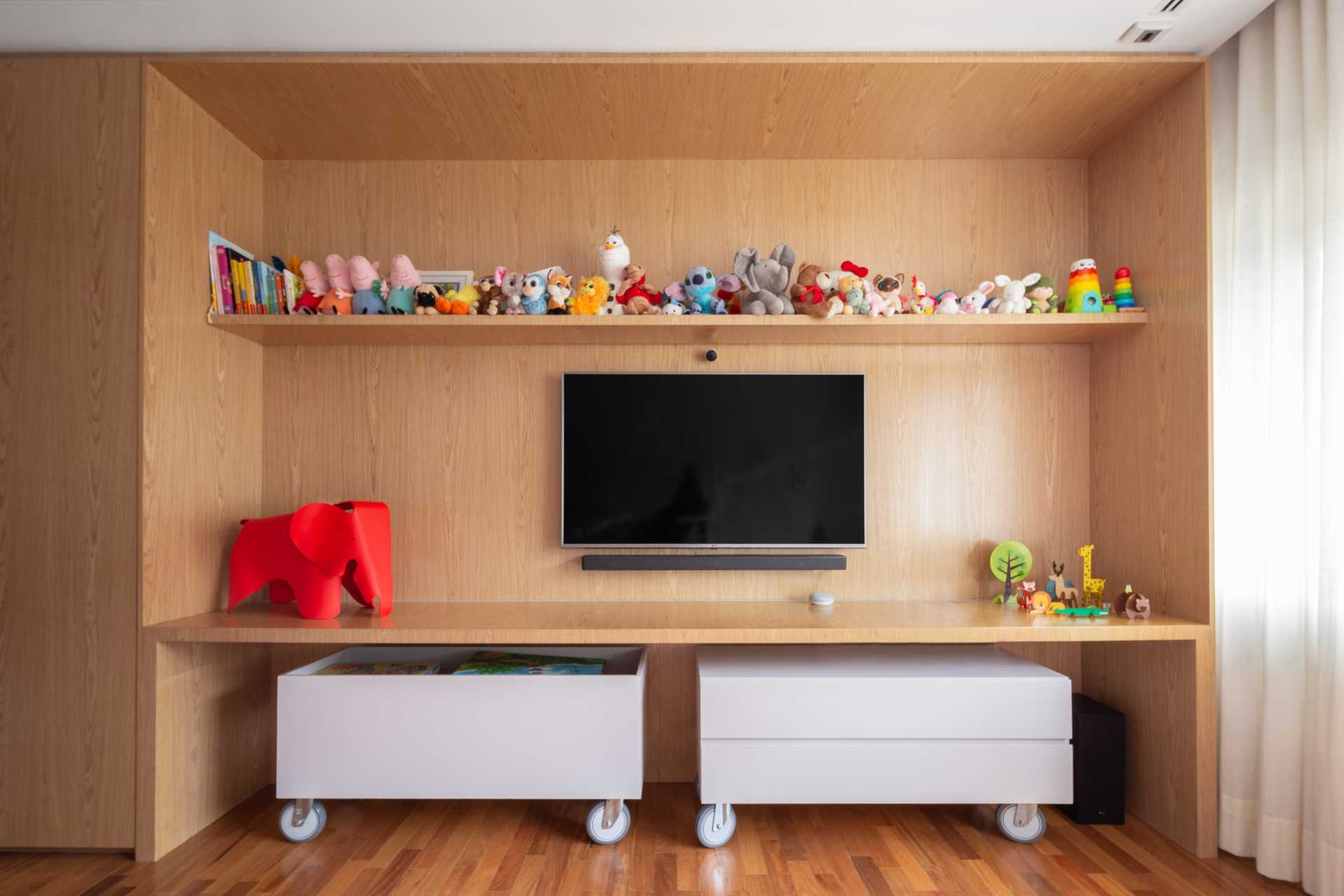 In the primary bathroom, there's a wood vanity with a backlit mirror above, and a shower with a shelving niche that also has hidden lighting.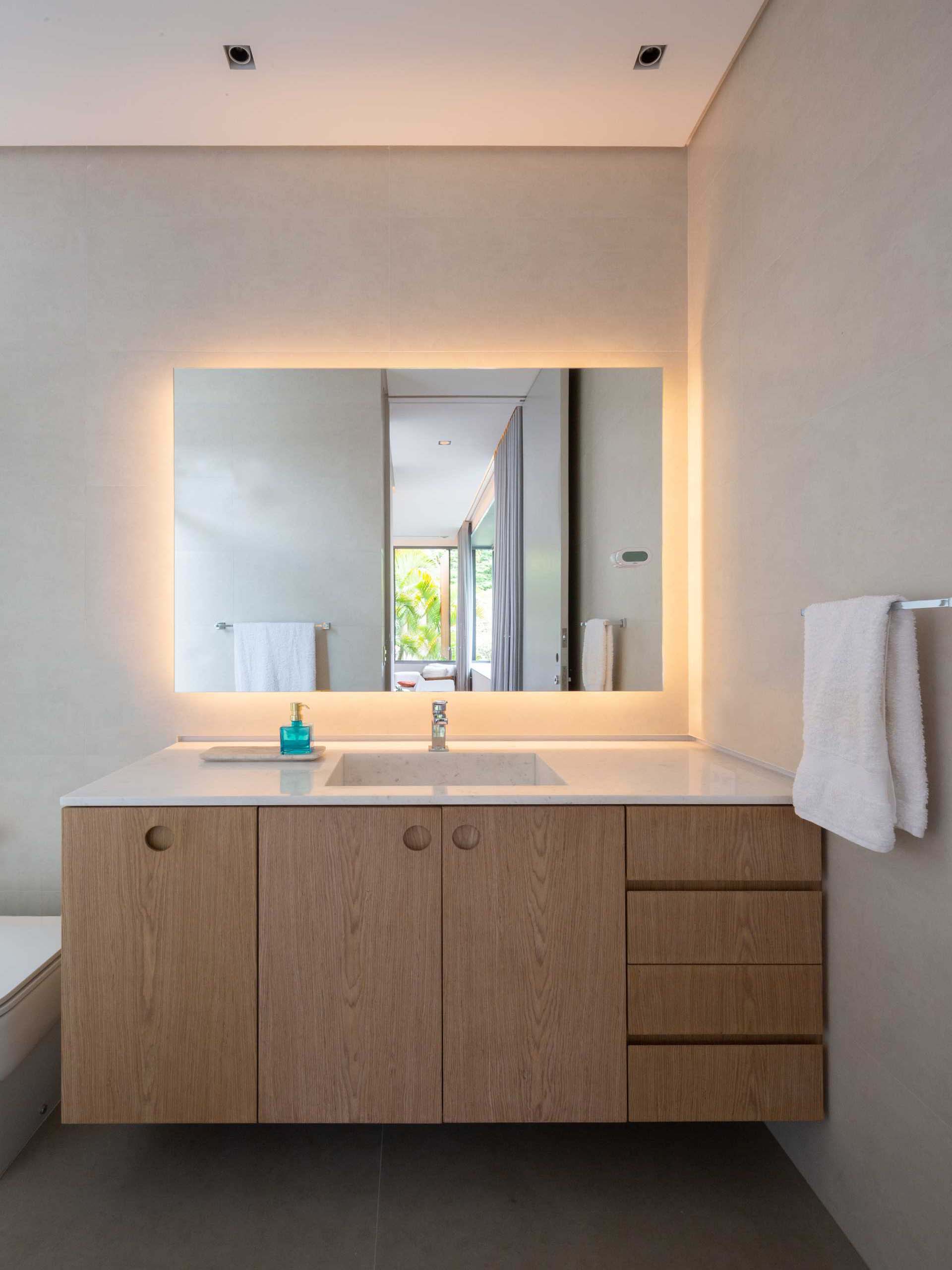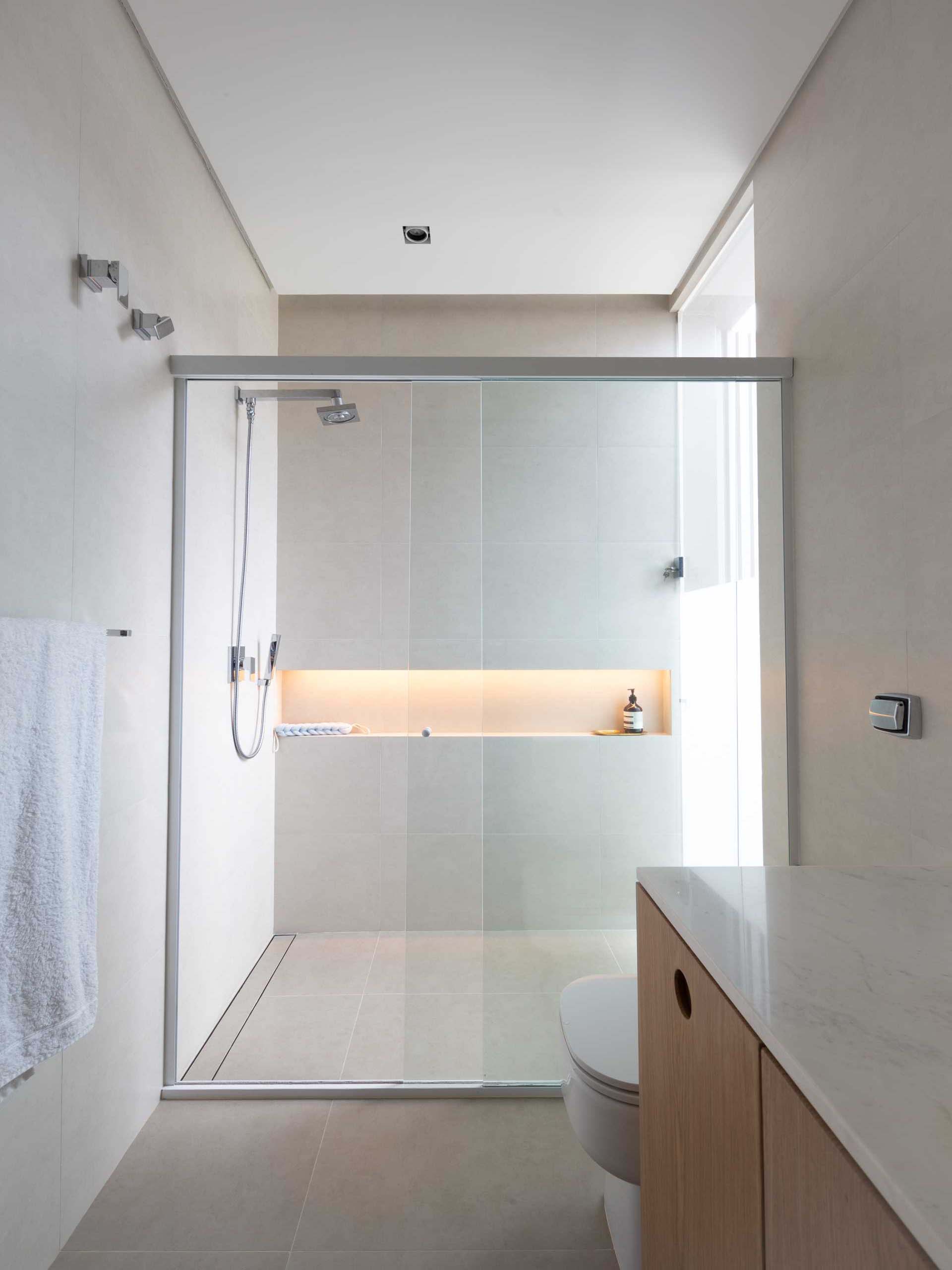 In another bathroom, dark walls have been used to create a bold appearance.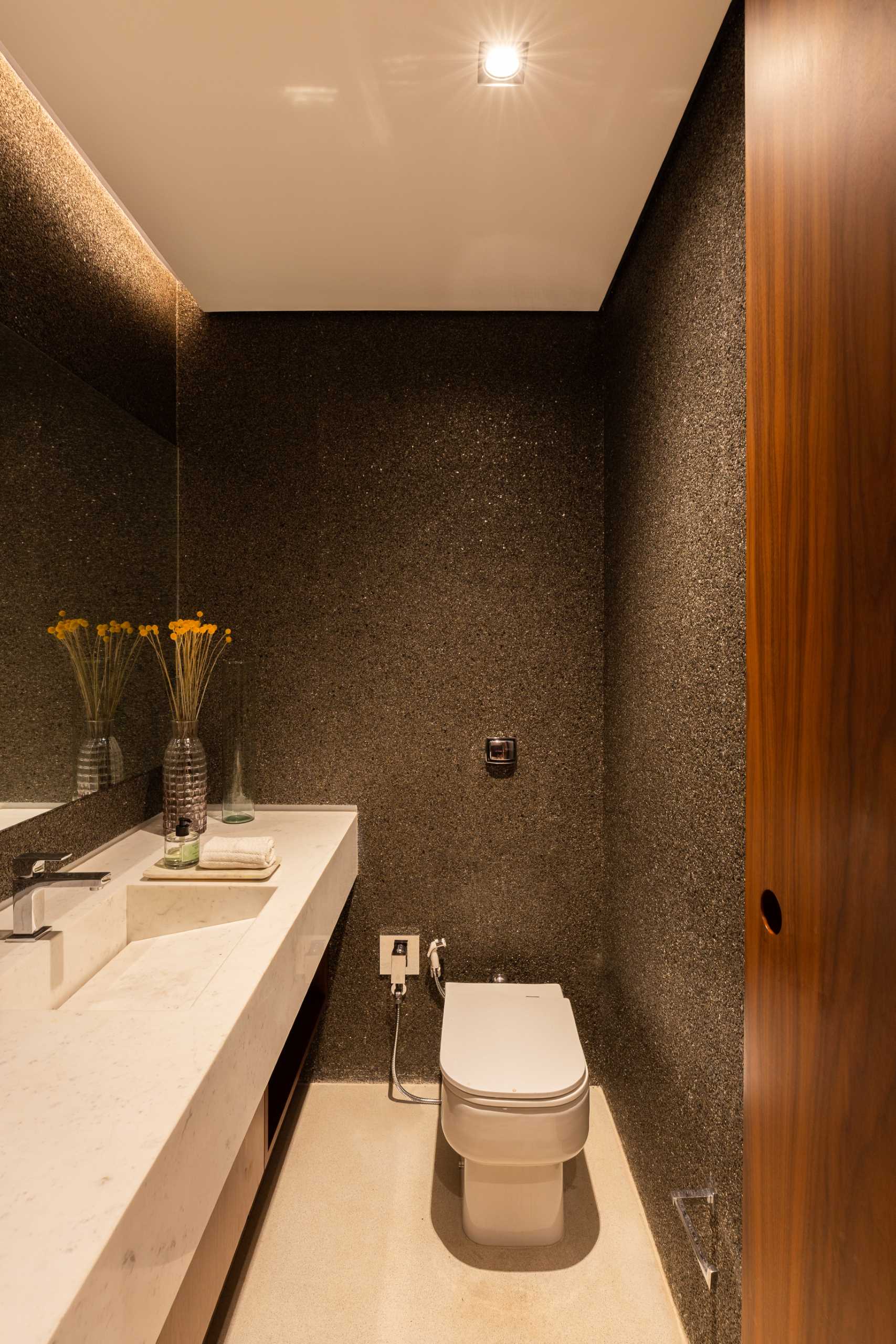 The stairs that lead to the upper floor, also lead down to the basement, where there's storage, a mechanical room, laundry, bedroom, and bathroom.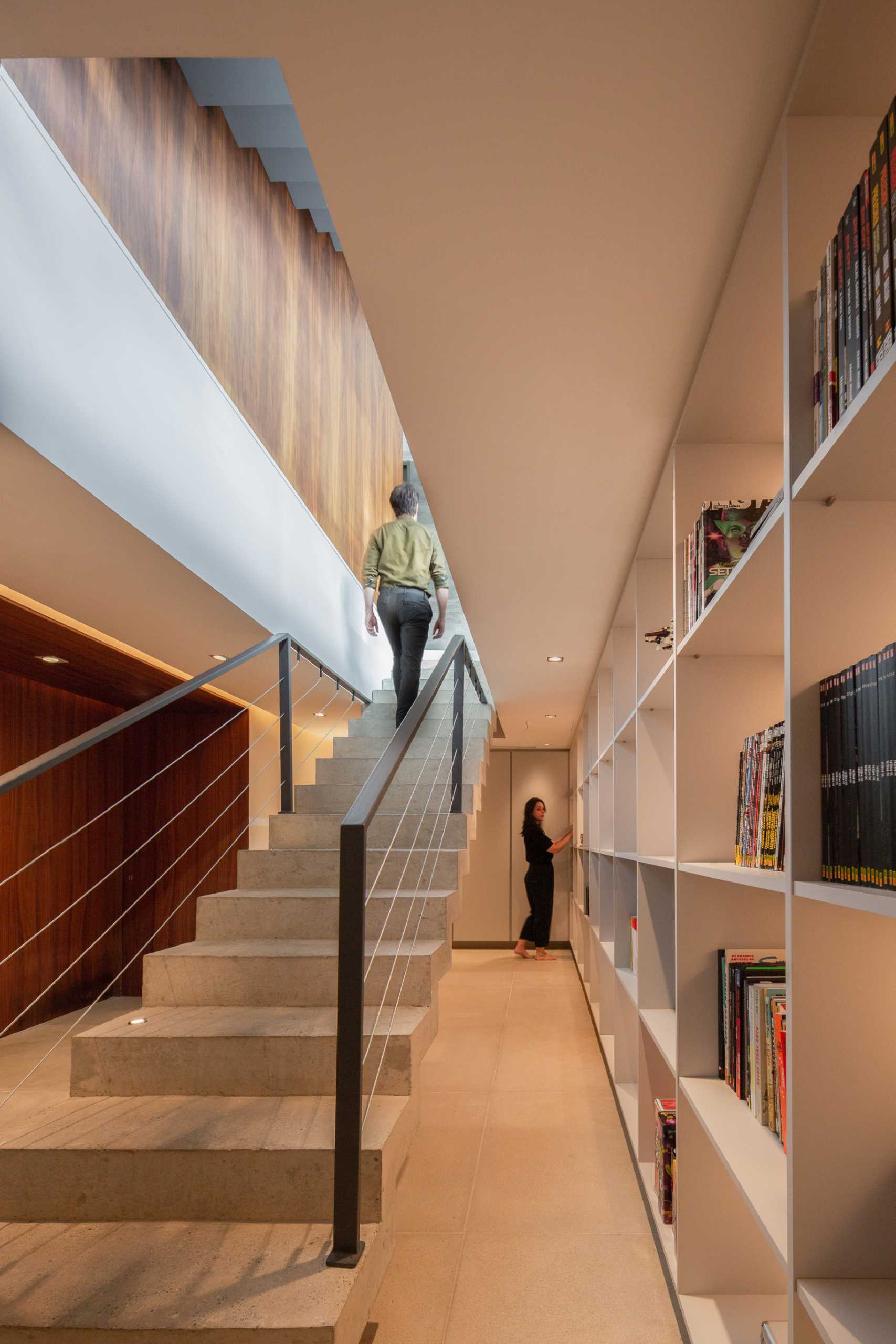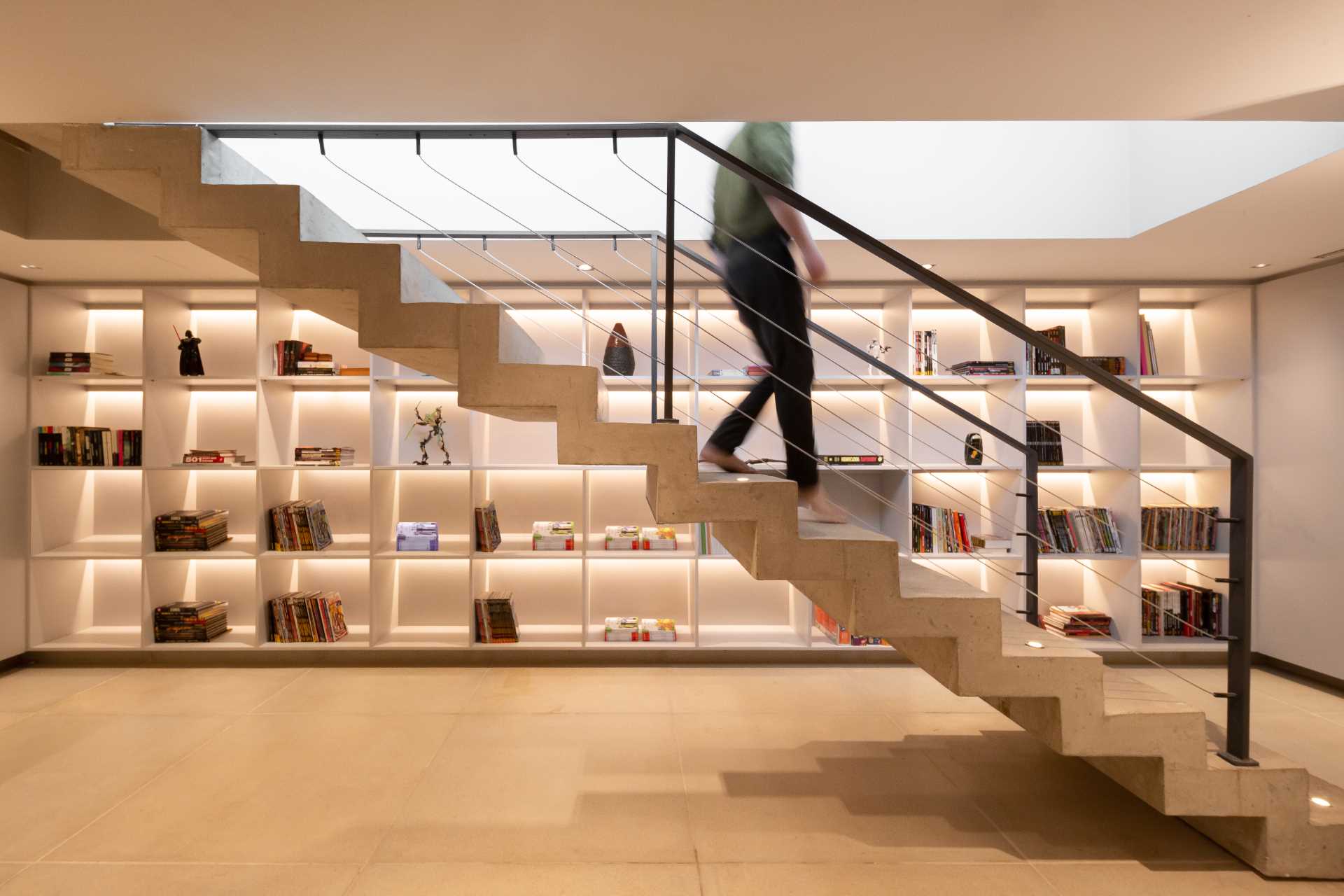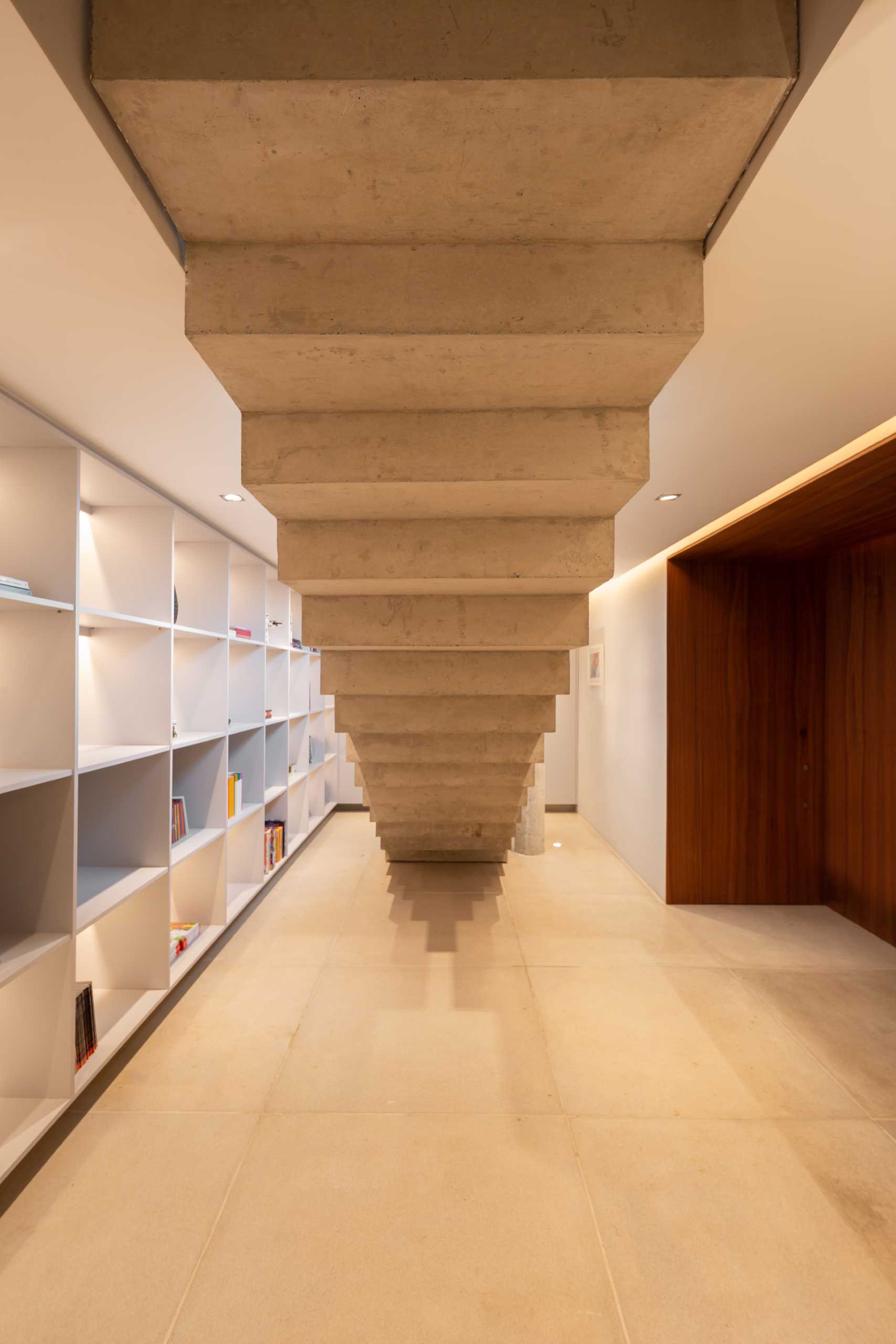 The floor plan shows how the design of the house is spread out over multiple levels.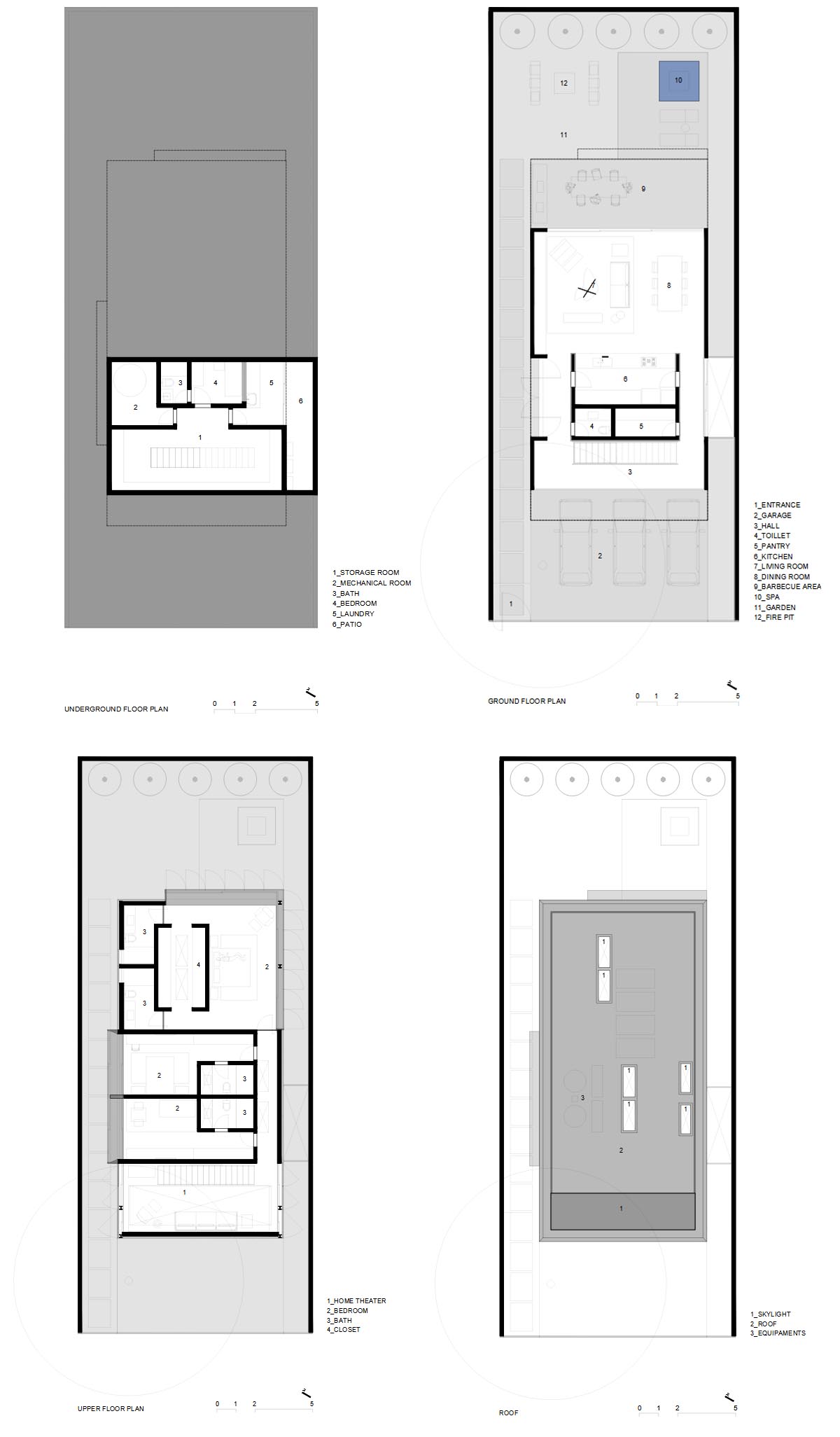 Here's a video that shows further details of the home.
Photography by André Mortatti | Architectural, interior and lighting design: FCstudio | Construction: Lock Engenharia
Source: Contemporist