Located on a rocky hillside facing the north coast of the Spanish island of Menorca, 'Stone House' by Barcelona-based firm Nomo Studio is cleverly built with the same technique and material as the ancient limestone walls that enclose the island's farmlands.
A combination of smooth plaster and roughly hewn local stone comprises the villa's facade; the limestone was collected entirely from the site, providing a low carbon, low cost, and low waste solution to the project's building methods. "The facade's composition responds to a reinterpretation of the Minorcan custom of framing windows and edges with white plaster, thus creating a geometric patchwork of off-white plaster and light-tone stone," the architects explain. From its generous 100-square-meter porch, residents can contemplate the most imposing cliffs of Menorca and enjoy its picturesque sunsets.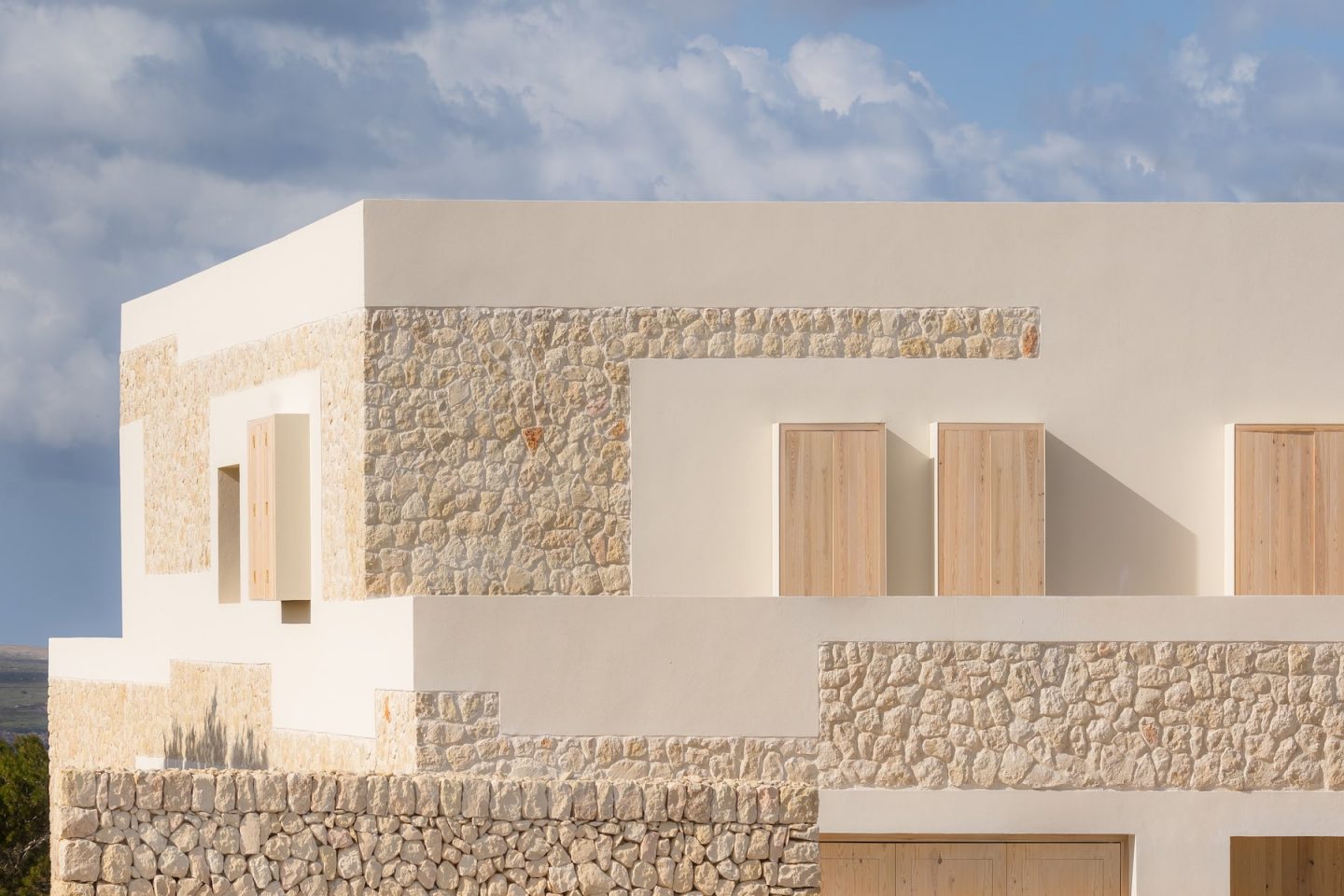 Similarly to the facade's earthy palette, the interior is a combination of continuous sand-colored concrete pavement, whitewashed walls, pine wood carpentry, and white-veiled wooden beams. "These natural materials create both a warm but also airy atmosphere within the pastel range," they continue. Championing circular materials and energy-efficient construction, the home is inspired by the robustness and compactness of the island's ancestral architecture, however by using more modern and renewable construction systems, the house reaches a higher ranking in sustainable performance.
Source: Ignant