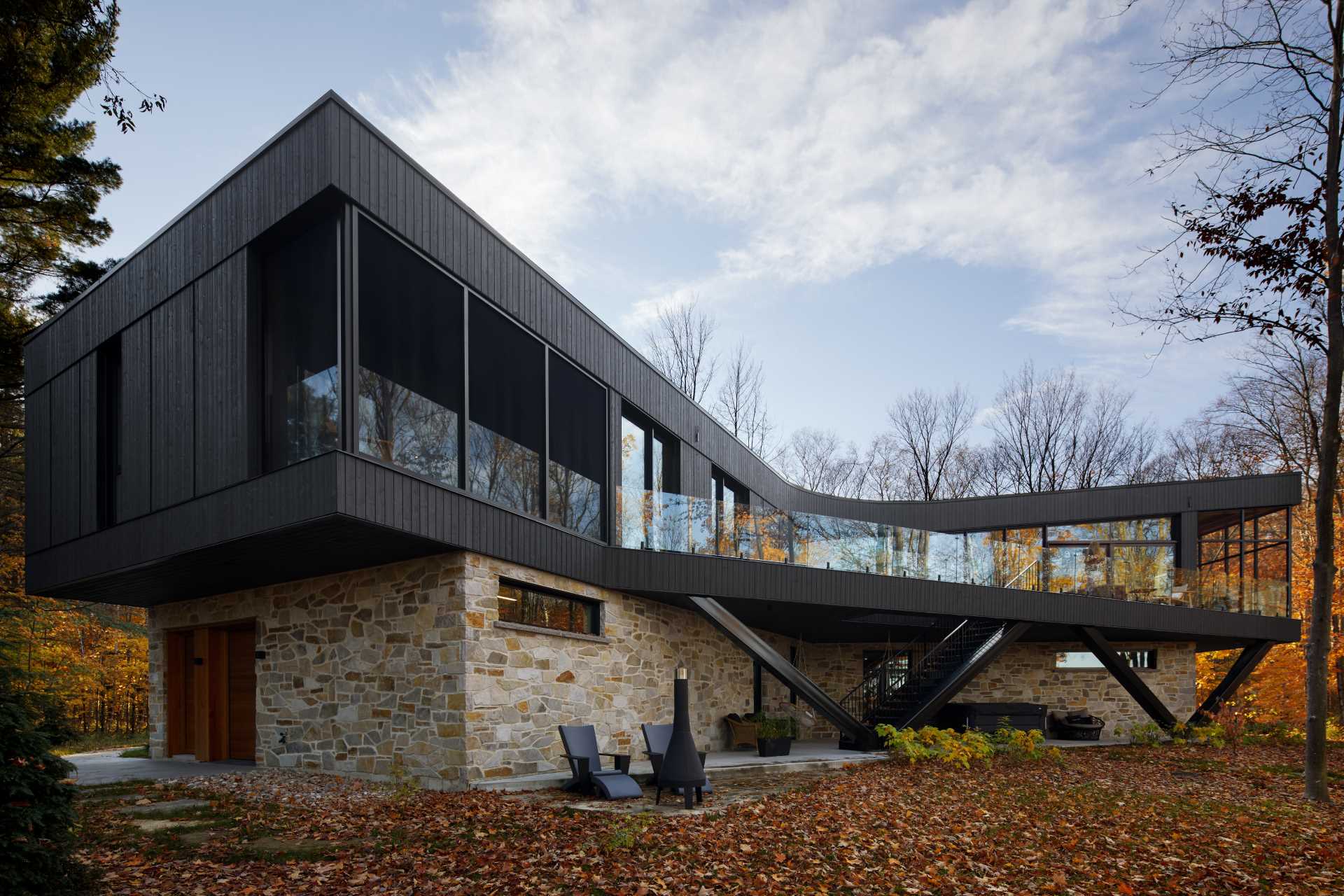 Bourgeois / Lechasseur architectes has recently completed a new home in Mauricie, a region of Canada's Québec province between Montréal and Québec City.
The home's design is inspired by the region's industrial heritage and the natural elements that surround it.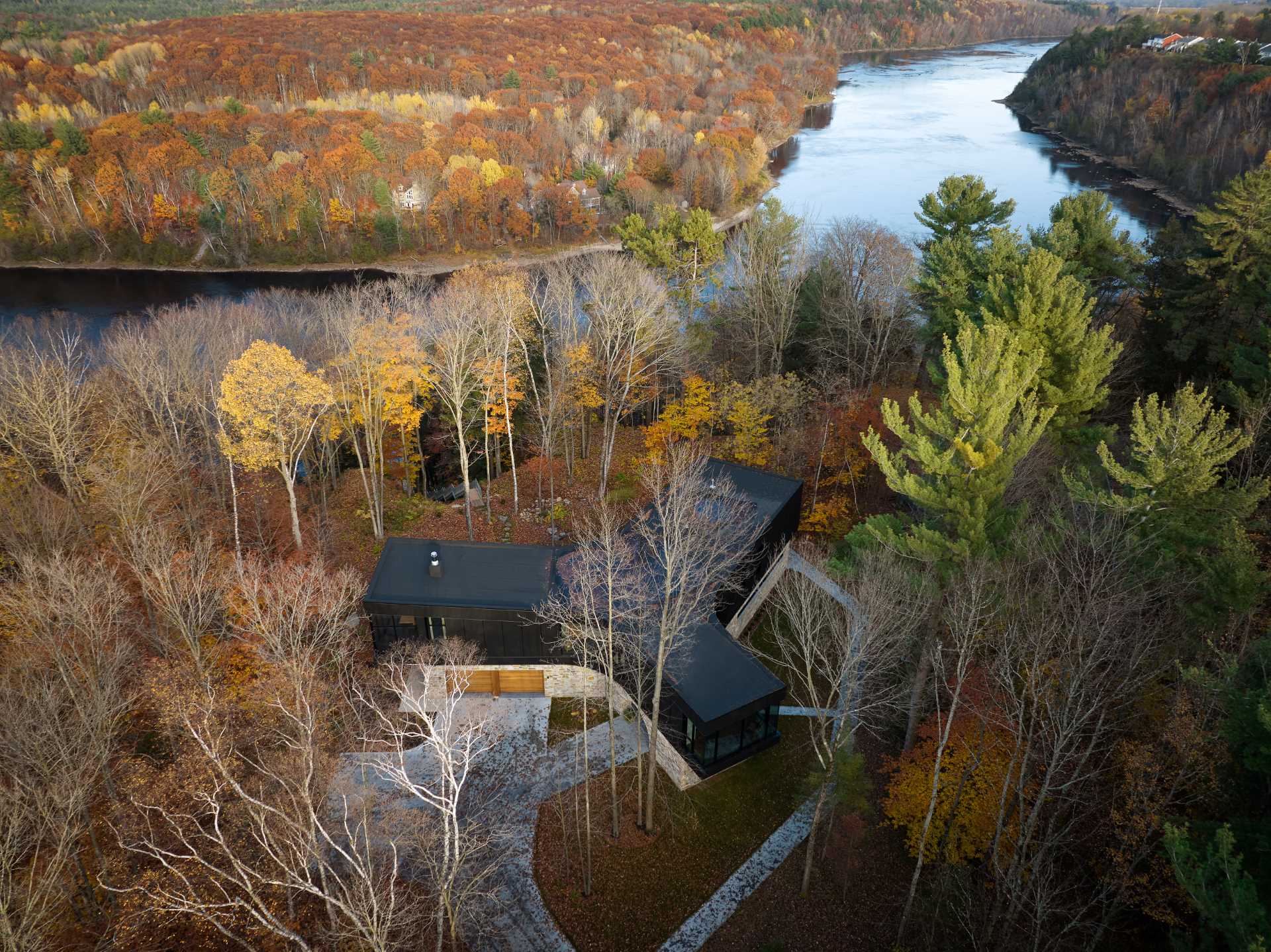 The unusually shaped home has been designed with the upper floor of the house rising from the ground and following the curves of the nearby St. Maurice River.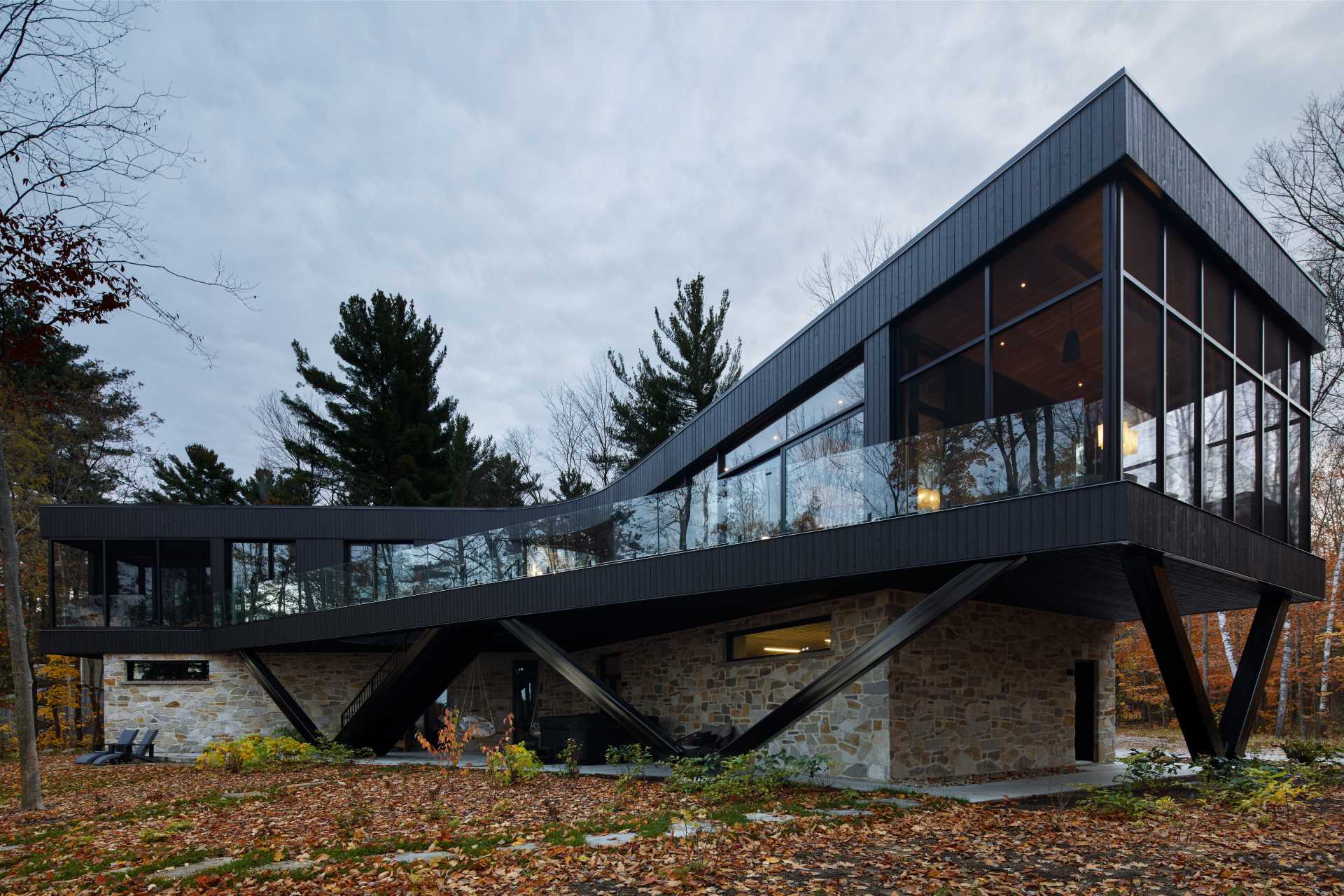 The home consists of three wings set on a natural stone foundation, with each of the wings supported by a main structure of steel, as well as an intentionally exposed secondary woodwork structure.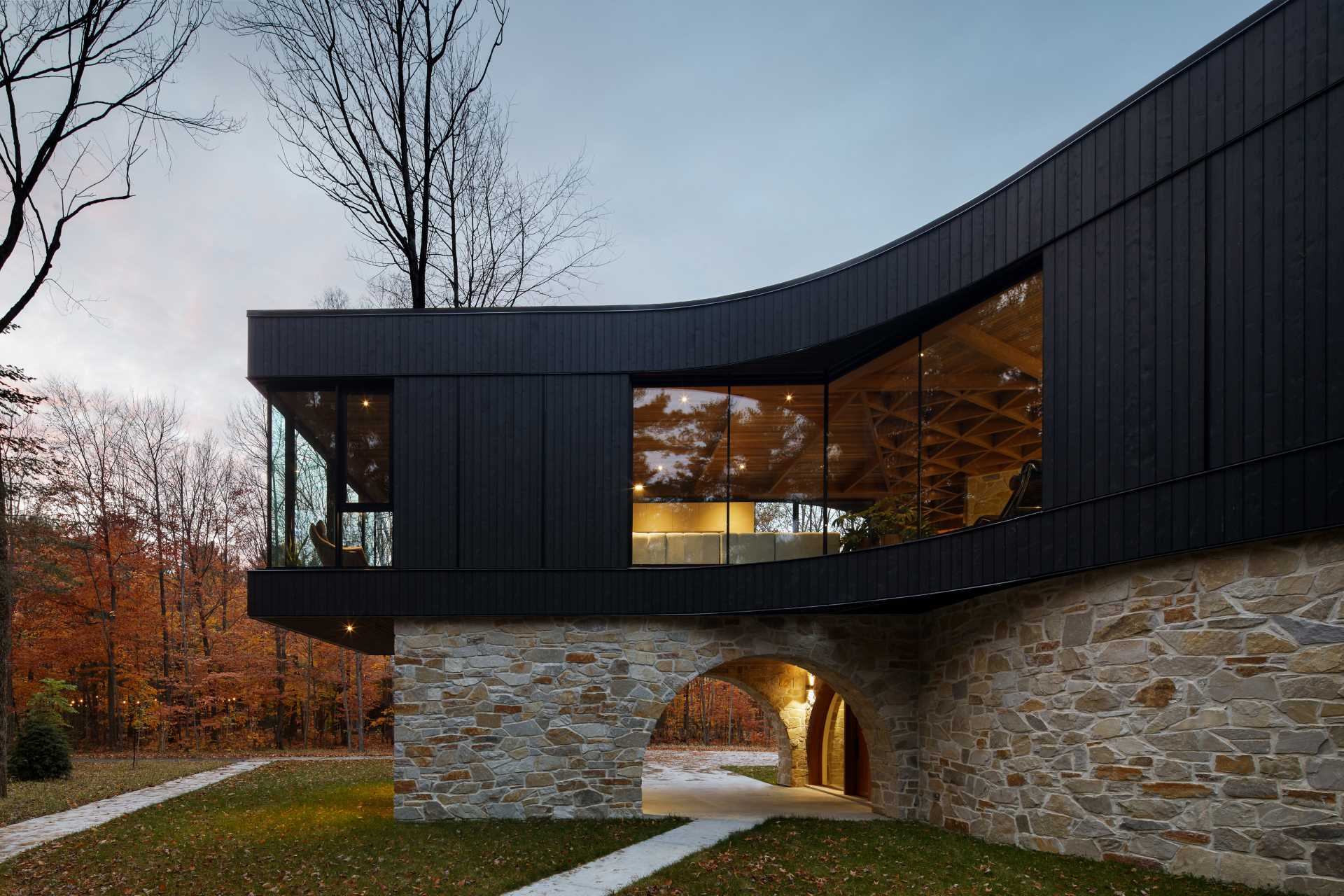 Black spruce plank siding was chosen for its visual neutrality for the upper section of the house, while the designer's intention was to project an image of a mysterious object floating among the trees and interacting with the river bends.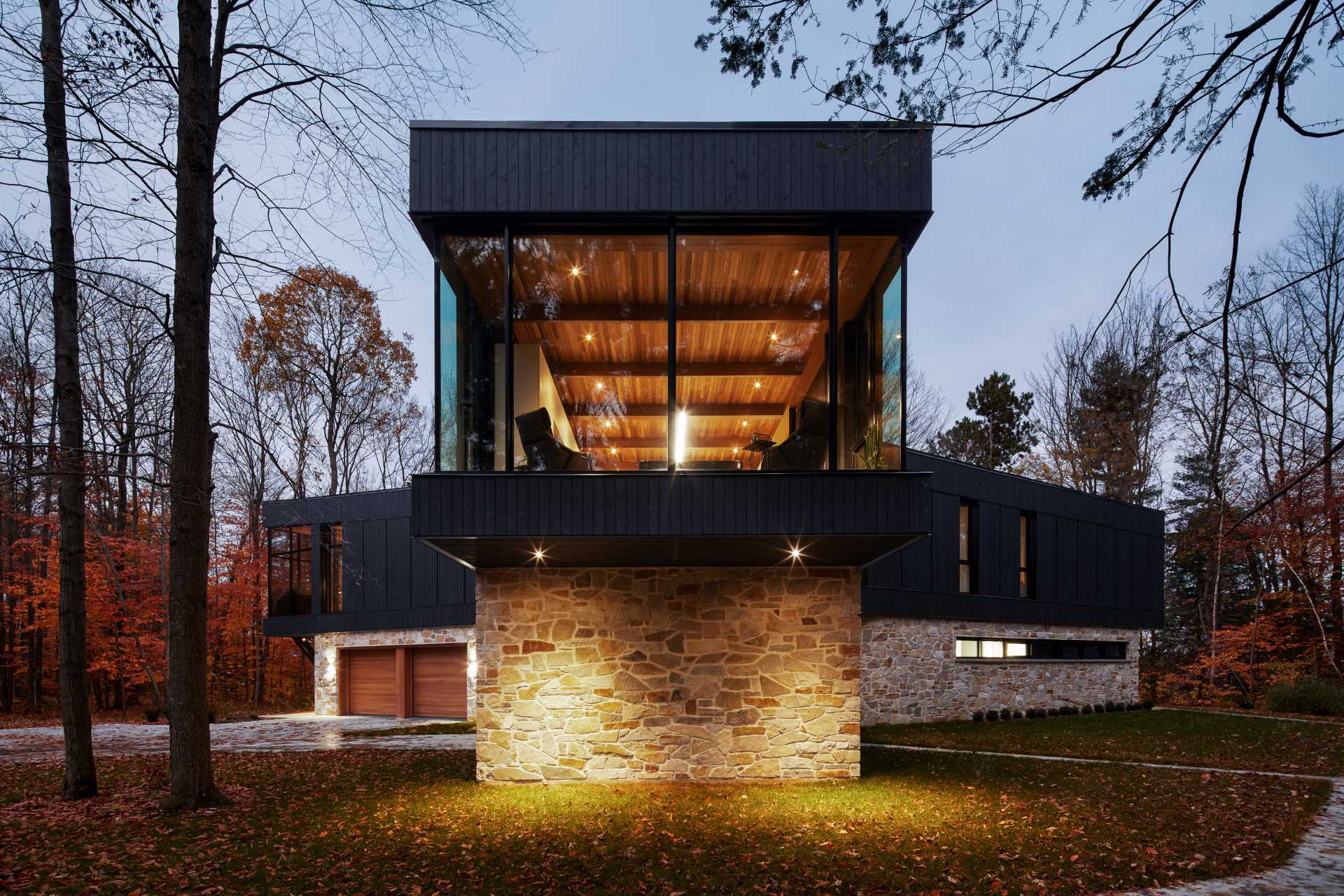 The upper floor appears to be suspended in mid-air, while the living areas are cantilevered and focus the views on the surrounding landscapes.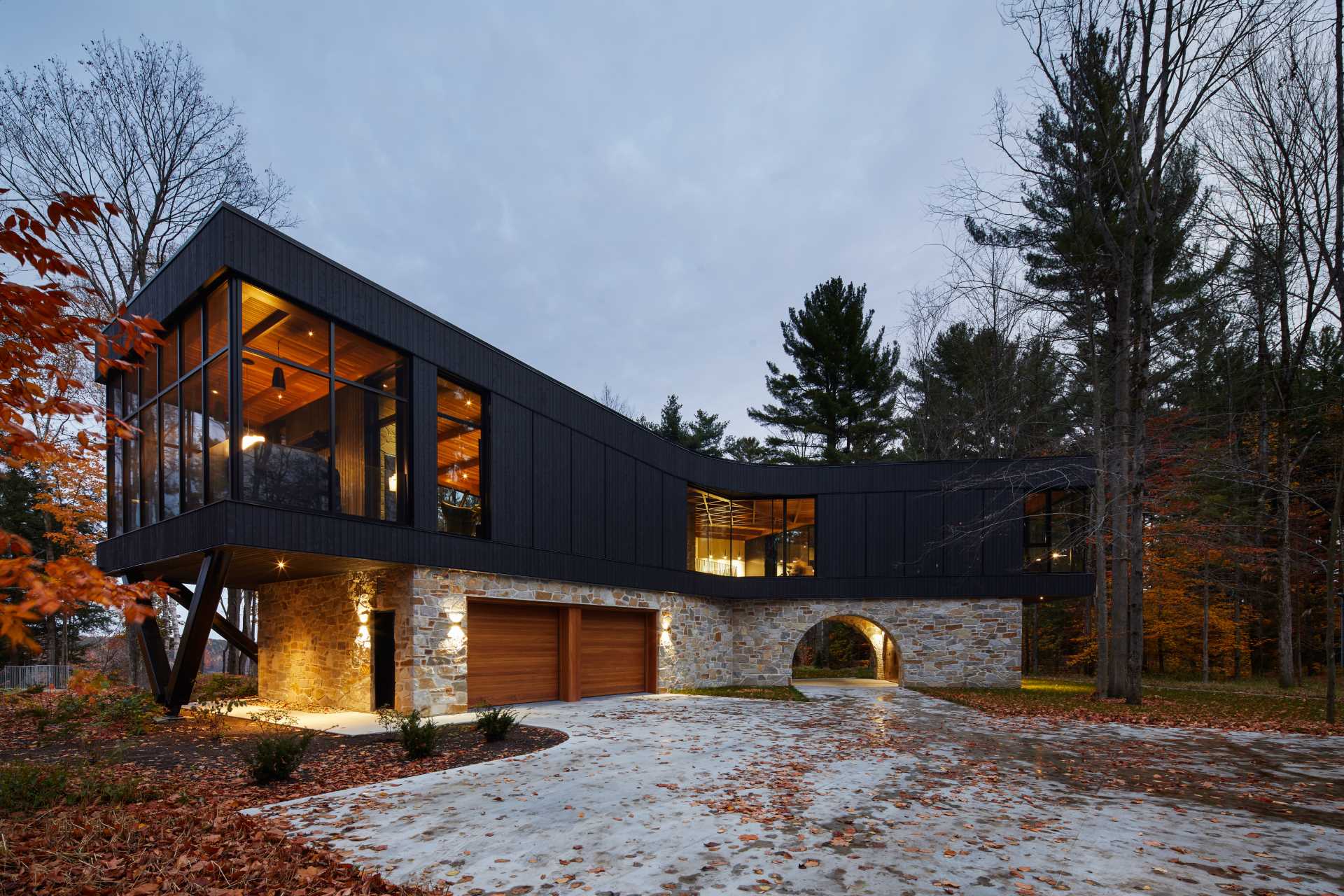 The entrance is accessed through a covered outdoor space, sheltered from the elements, and arched on all four sides. The design of the arches is inspired by Les Forges du Saint-Maurice, echoing traditional natural stone masonry techniques.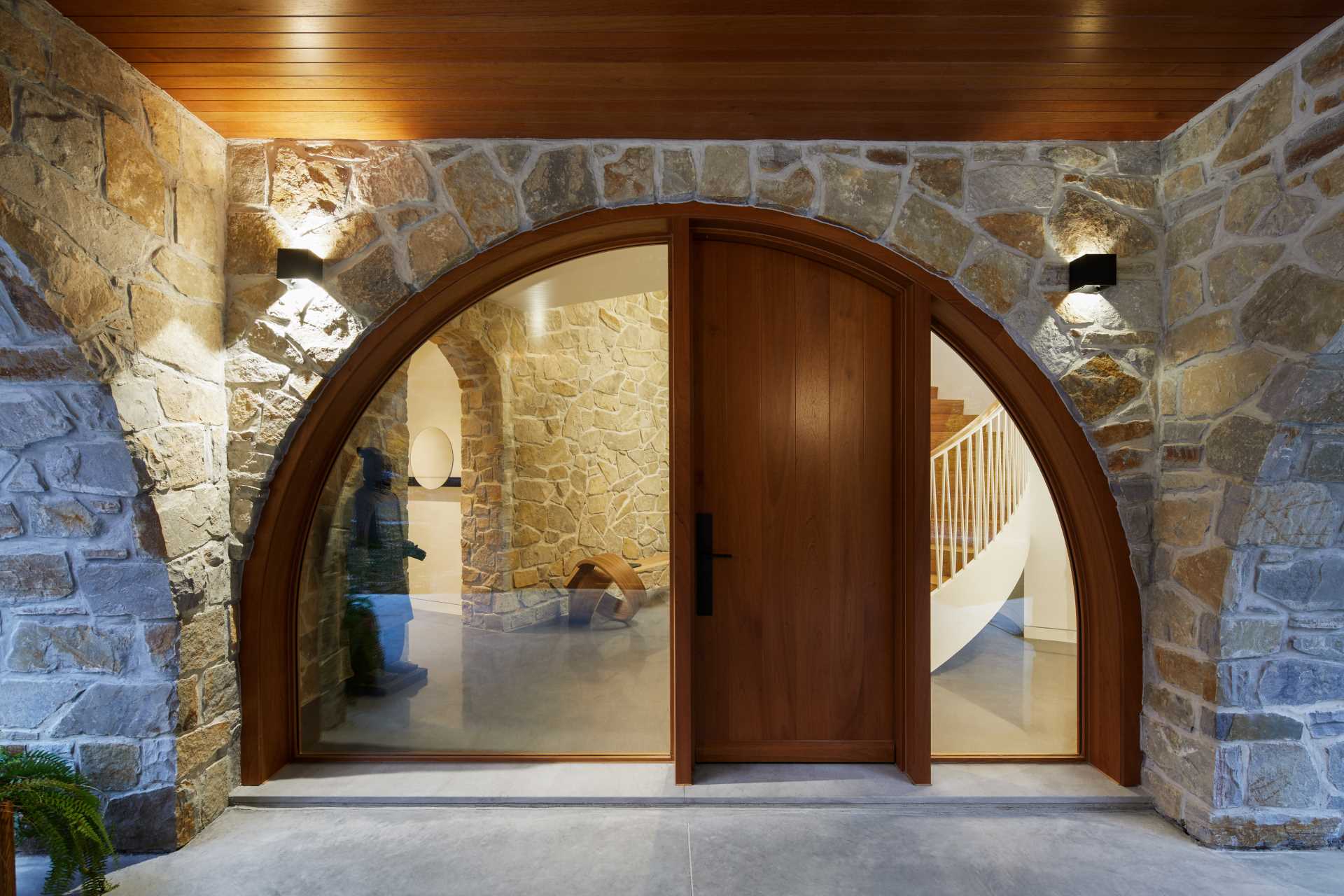 The staircase wraps around cascading pendant fixtures and directs attention towards the upstairs living areas.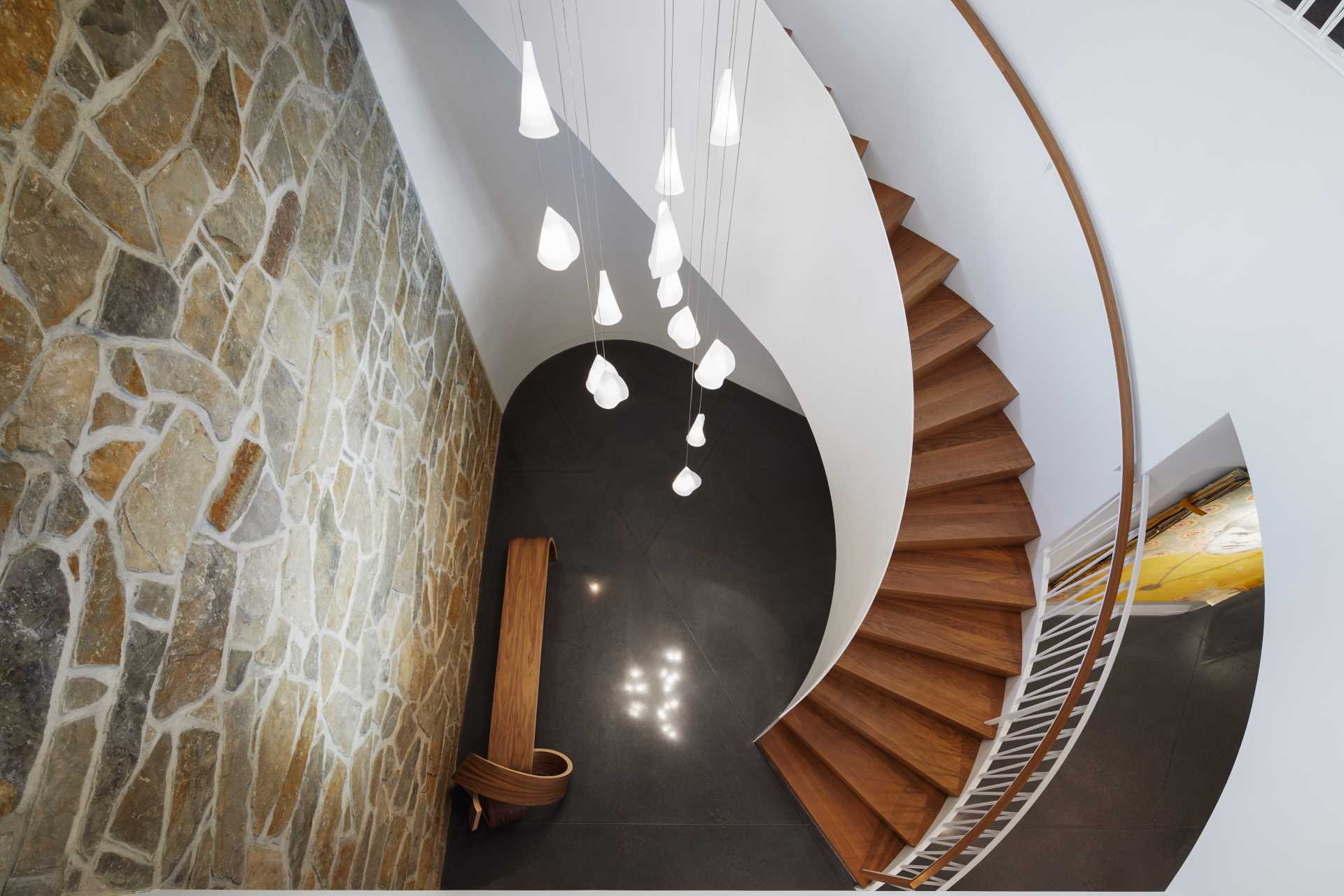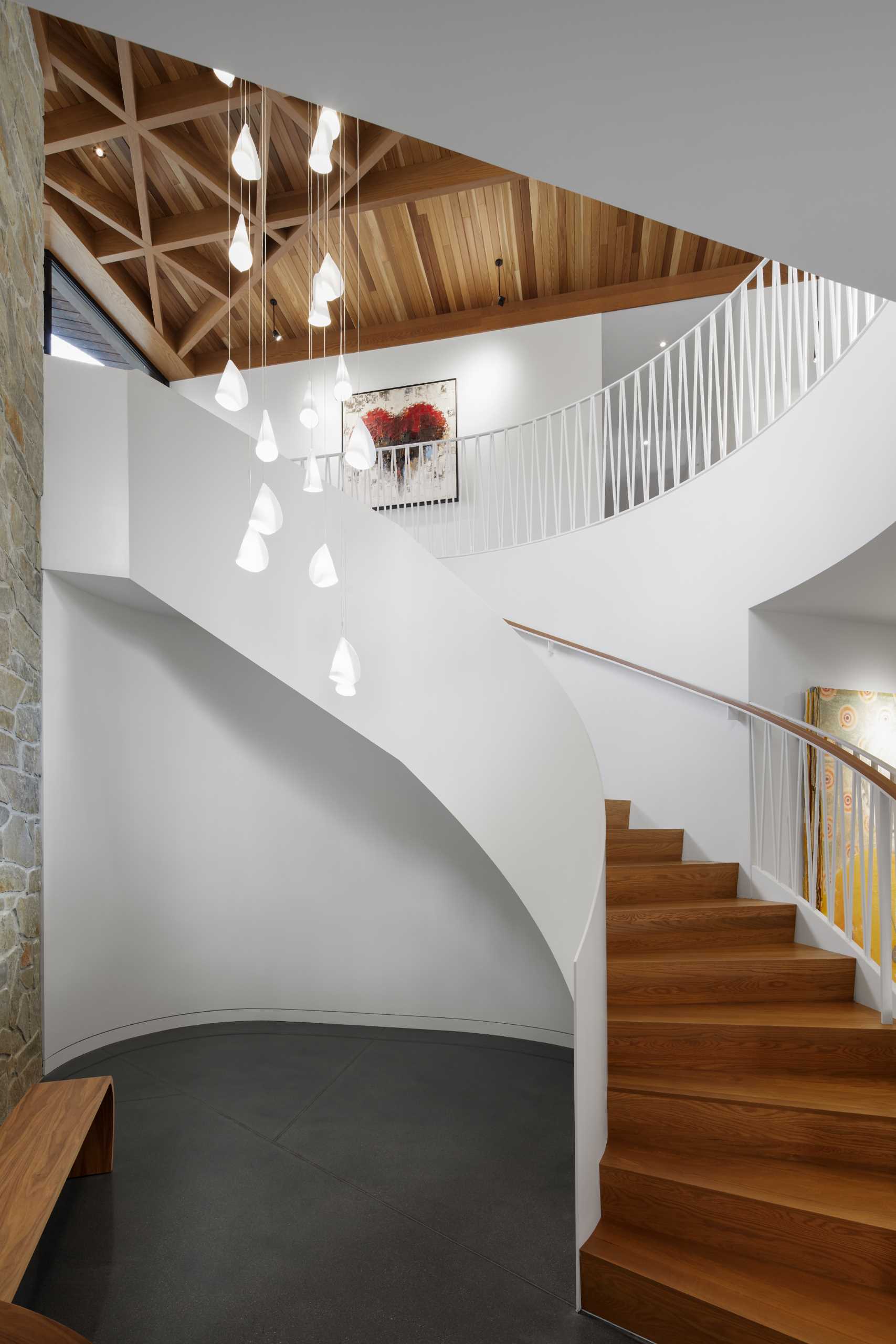 The ceiling is covered with knot-free cedar slats, providing a warm and soft contrast to the black exterior. The cedar ceiling also extends outside into a screened room, accentuating the transparent effect.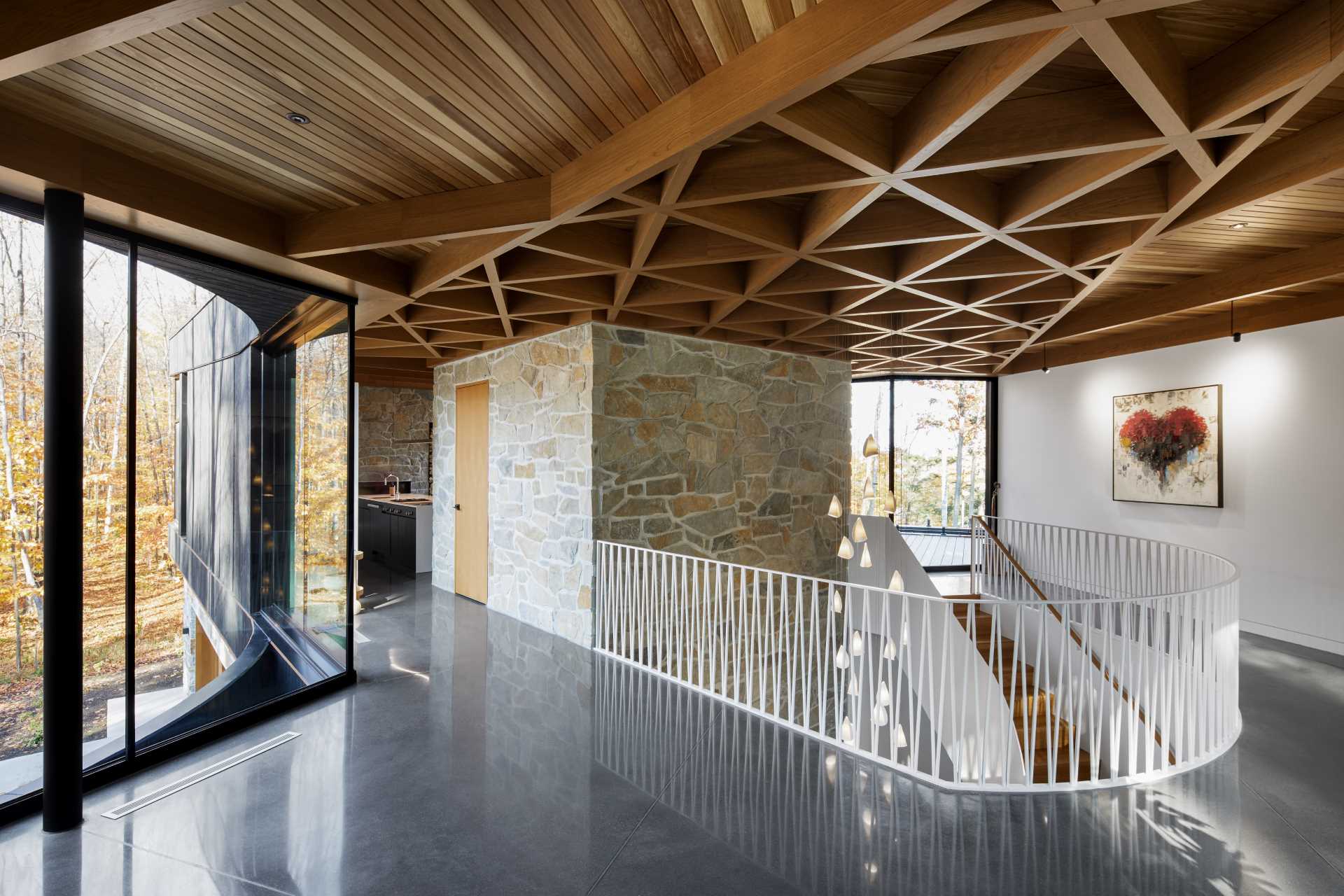 The living areas and the master suite are located on the second floor, whereas guests and visiting family areas, as well as garages and utility rooms, are located on the first floor. A sitting area with a wood-burning fireplace integrated into a massive stone wall soothes the room and offers a warm contrast to the raw materials of concrete, steel, and glass.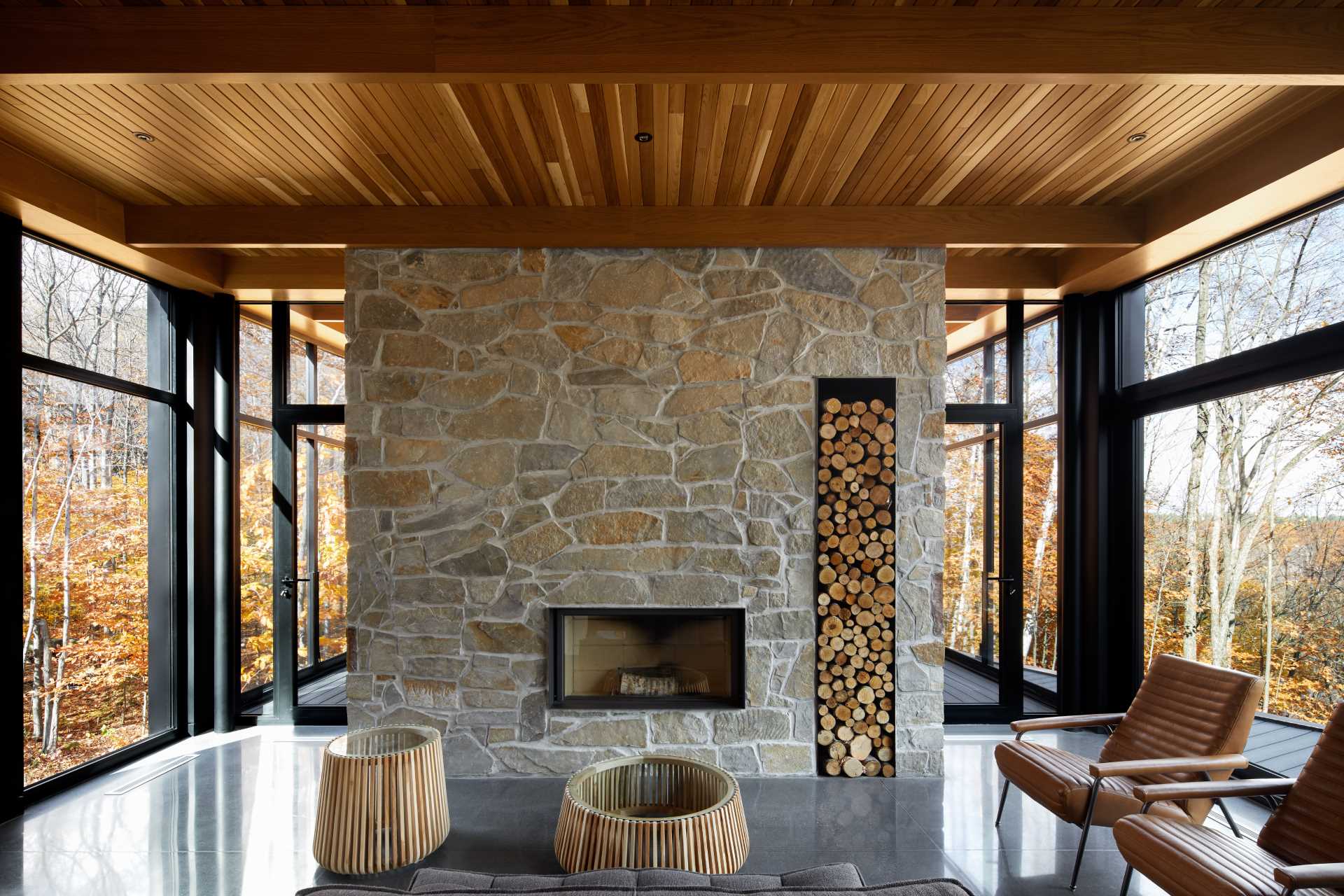 A secondary living room with a large couch and games area is filled with natural light from the floor-to-ceiling windows.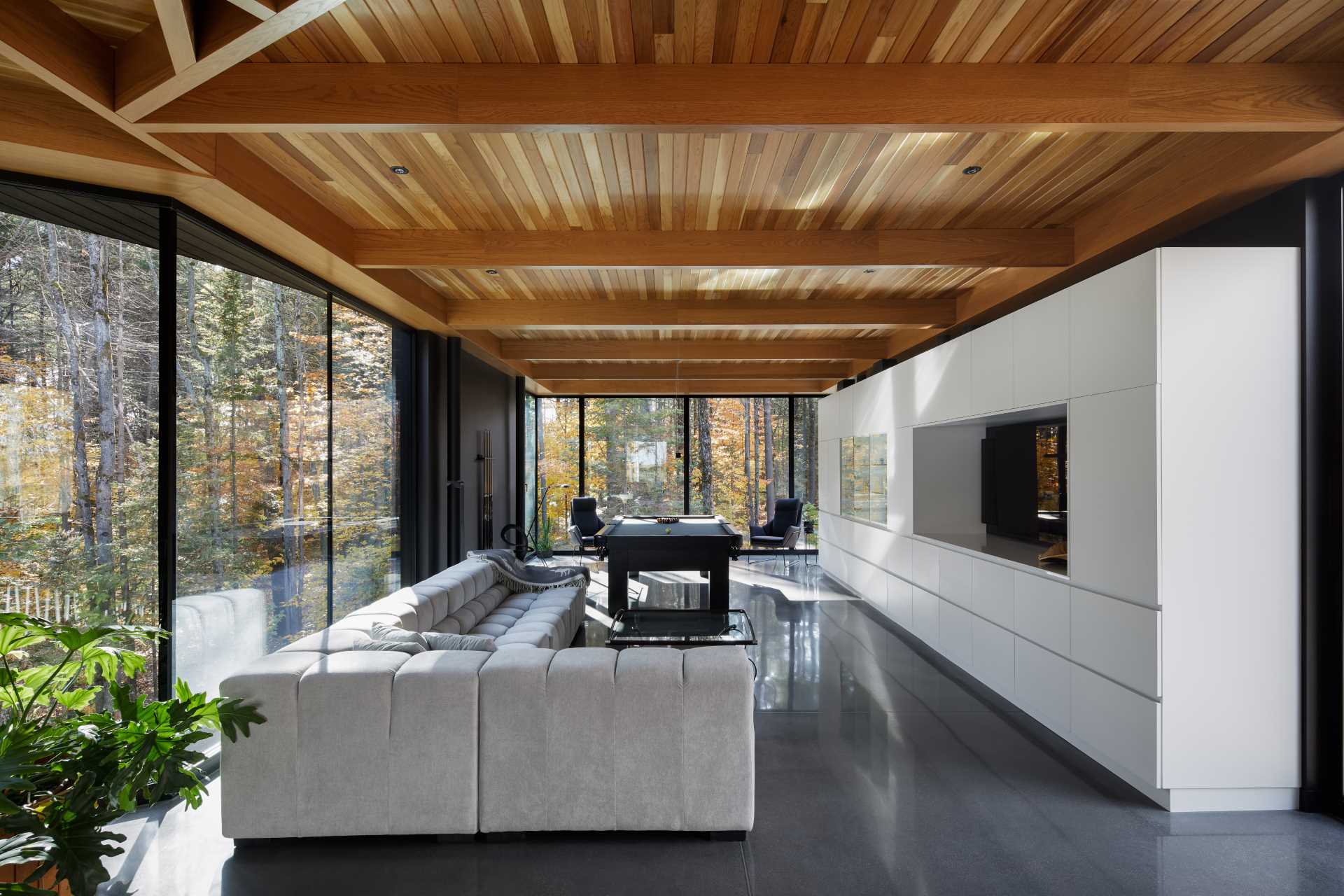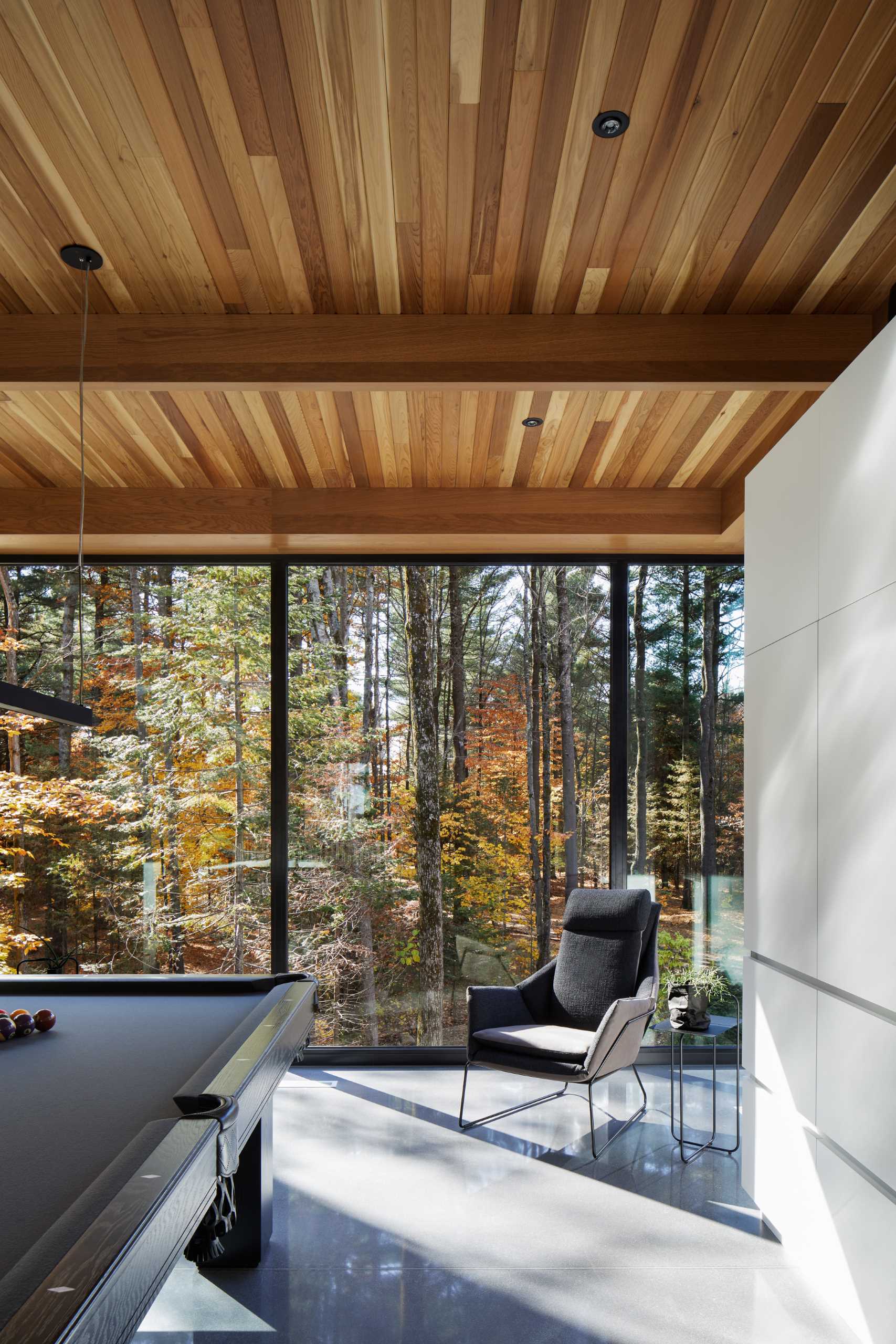 The light materials of the open-plan dining area and kitchen contrast the black accents of the structure, walls, and exterior.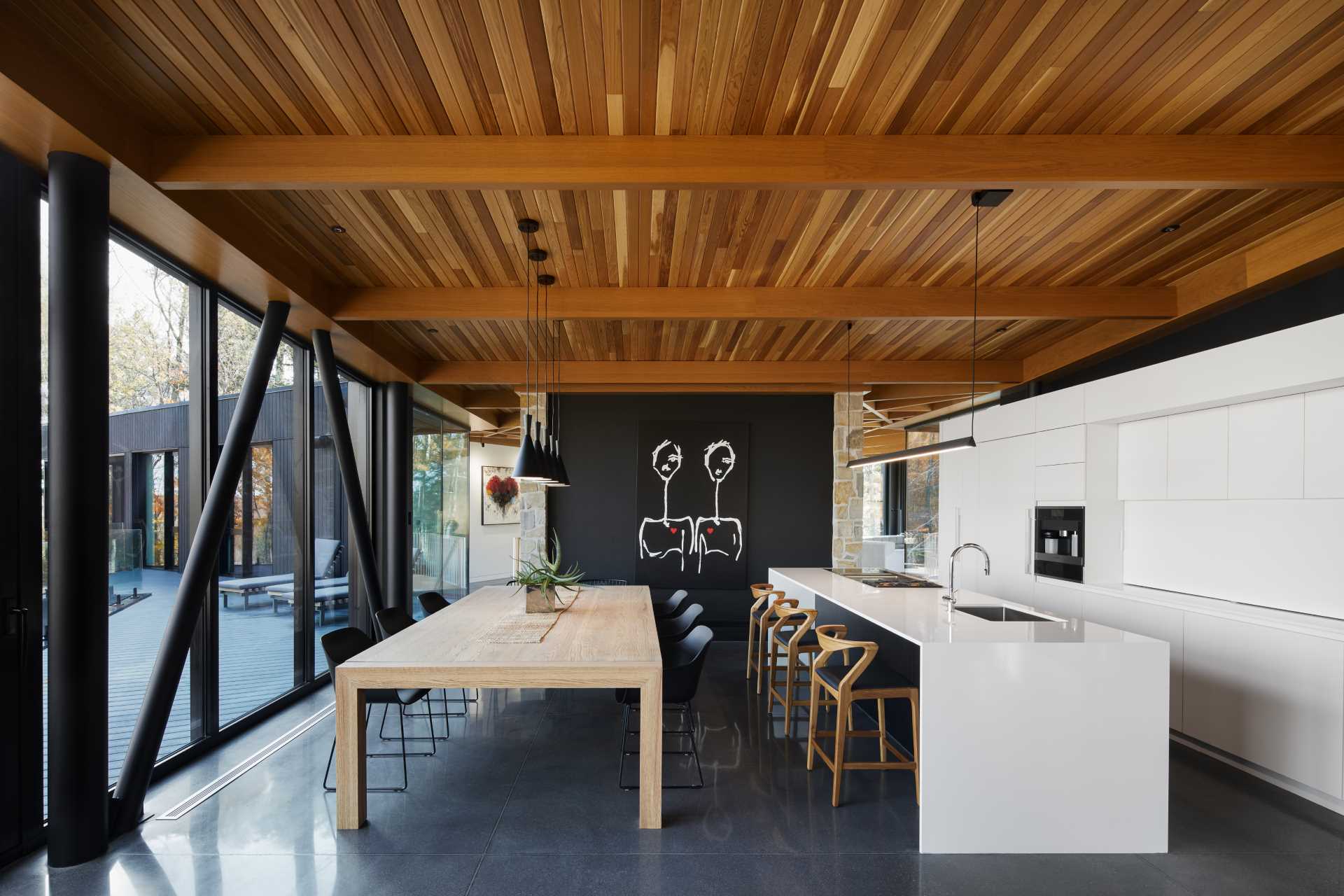 In one of the bedrooms, a wood accent wall adds warmth to the room, which has a concrete floor and opens to the deck.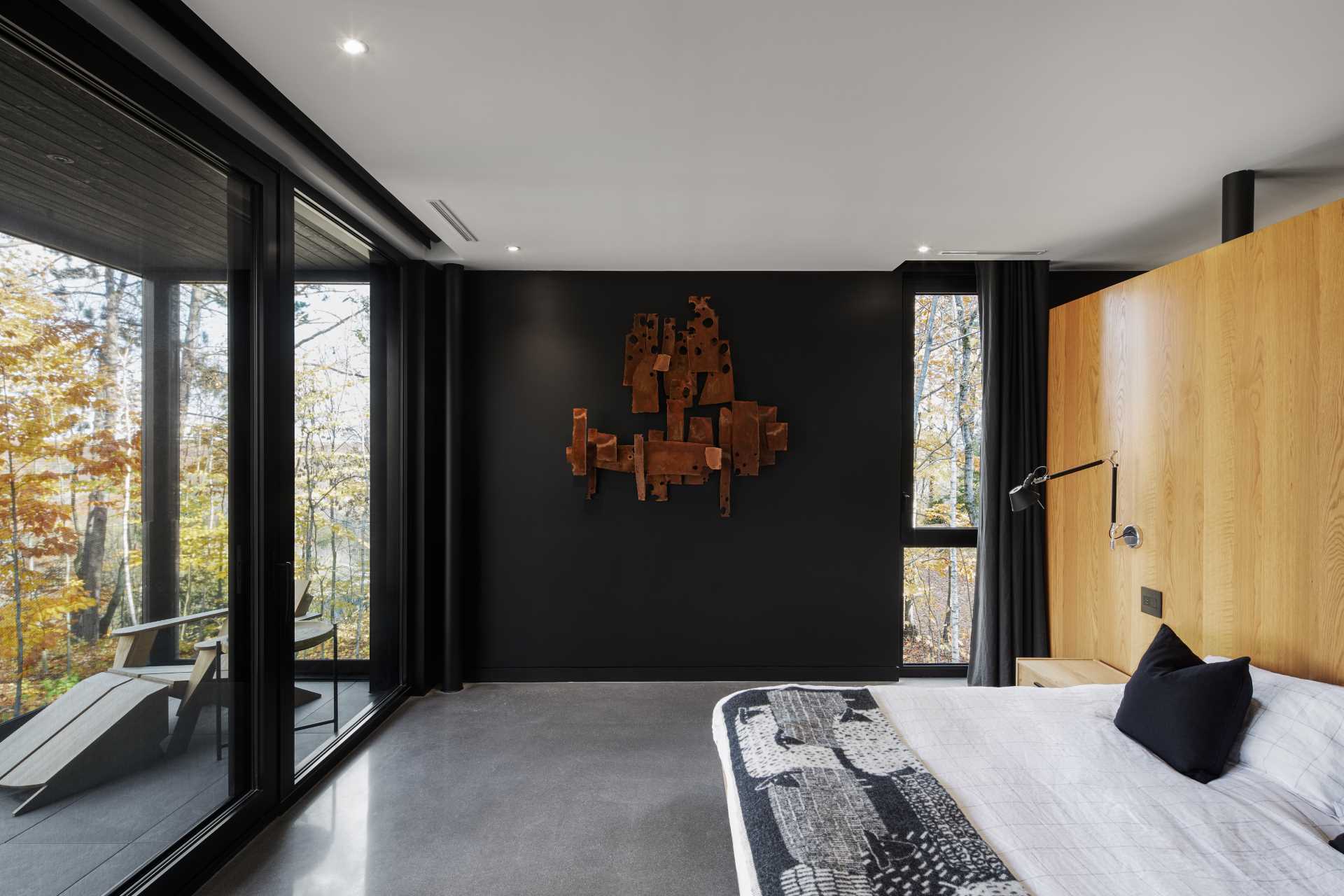 Both of the bathrooms have a similar color palette of white and grey with black accents, complementing the other areas of the home.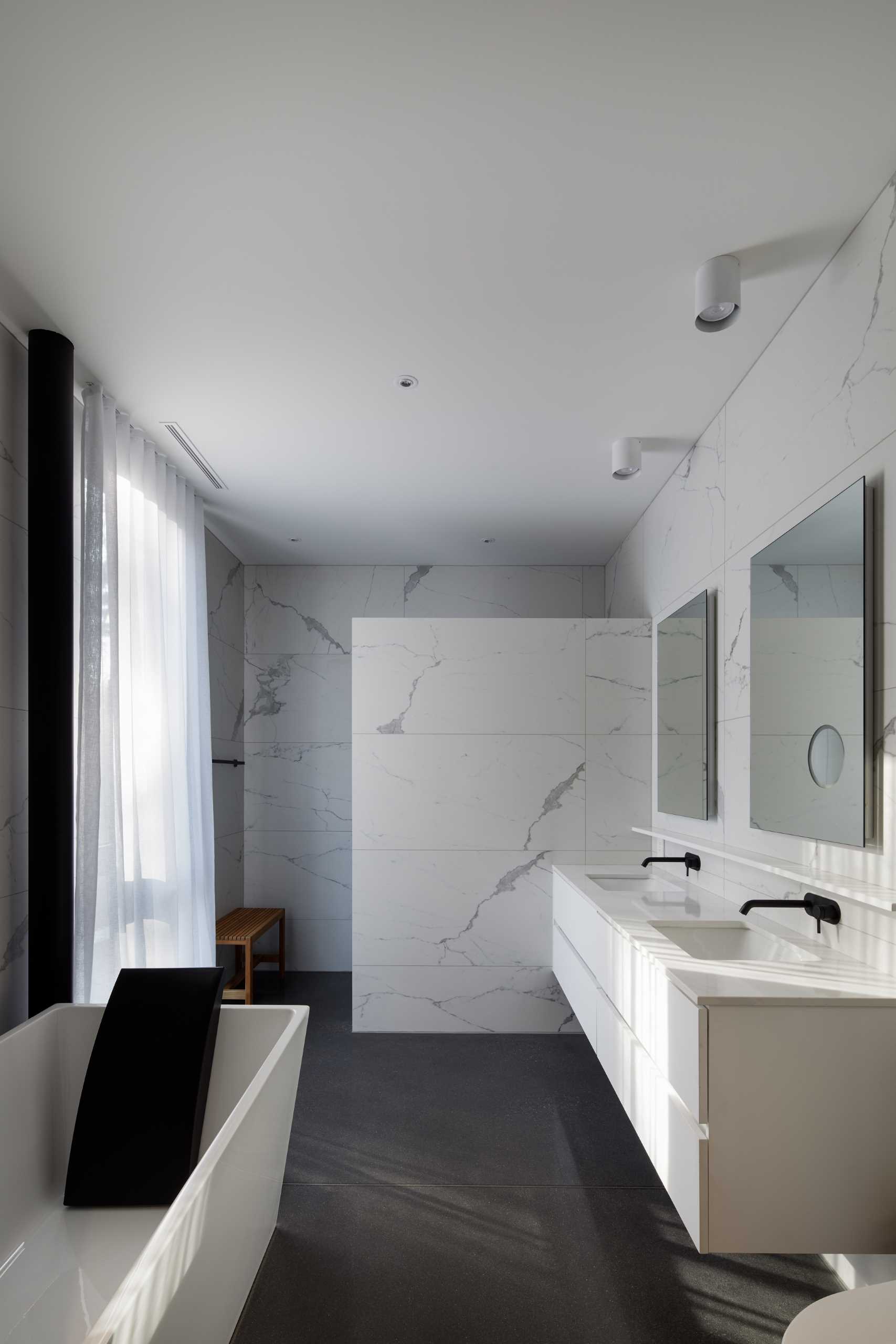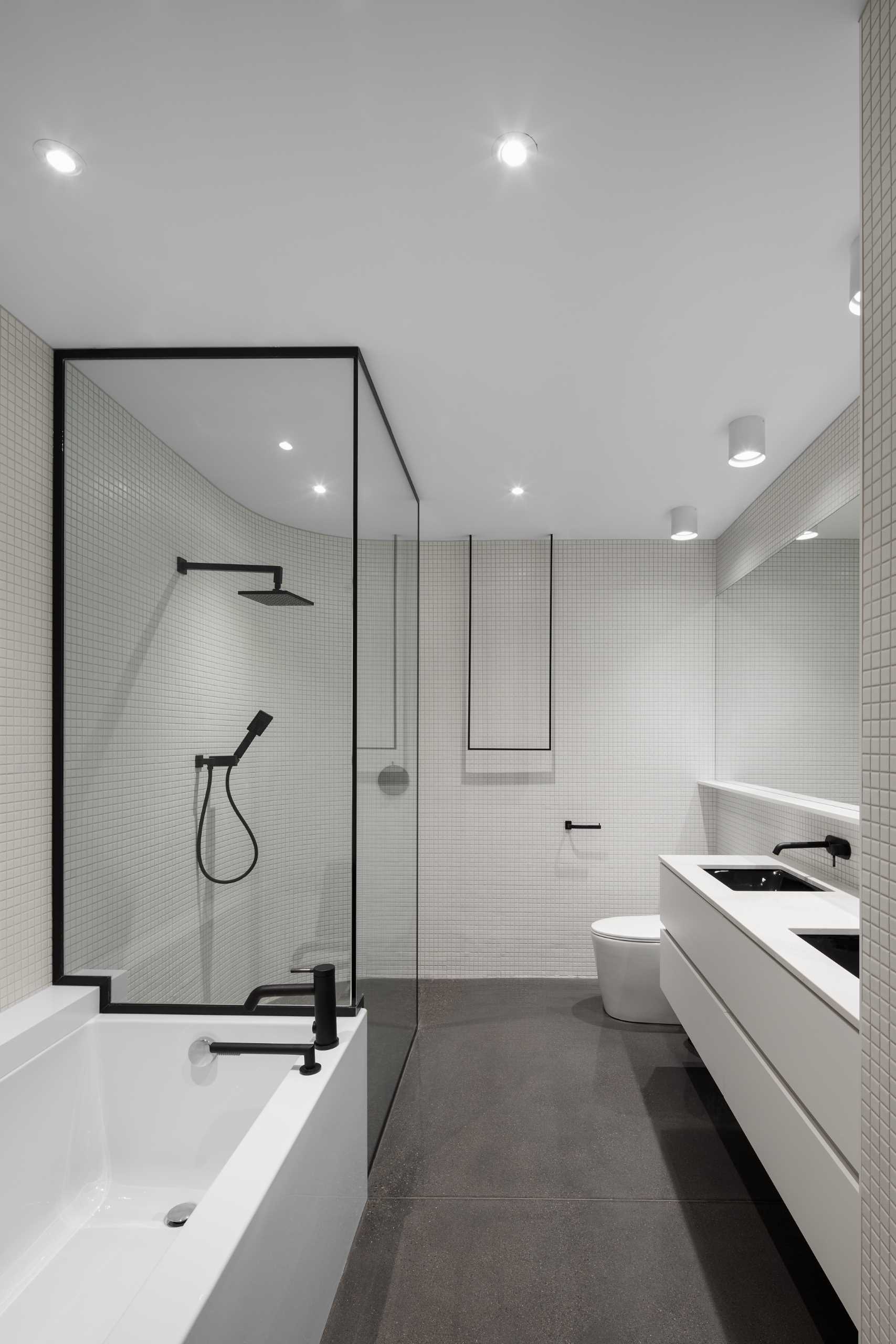 Photography by Adrien Williams | Architects: Bourgeois / Lechasseur architectes | General contractor: Construction Boulard et associés | Structural engineer: L2C experts conseils
Source: Contemporist