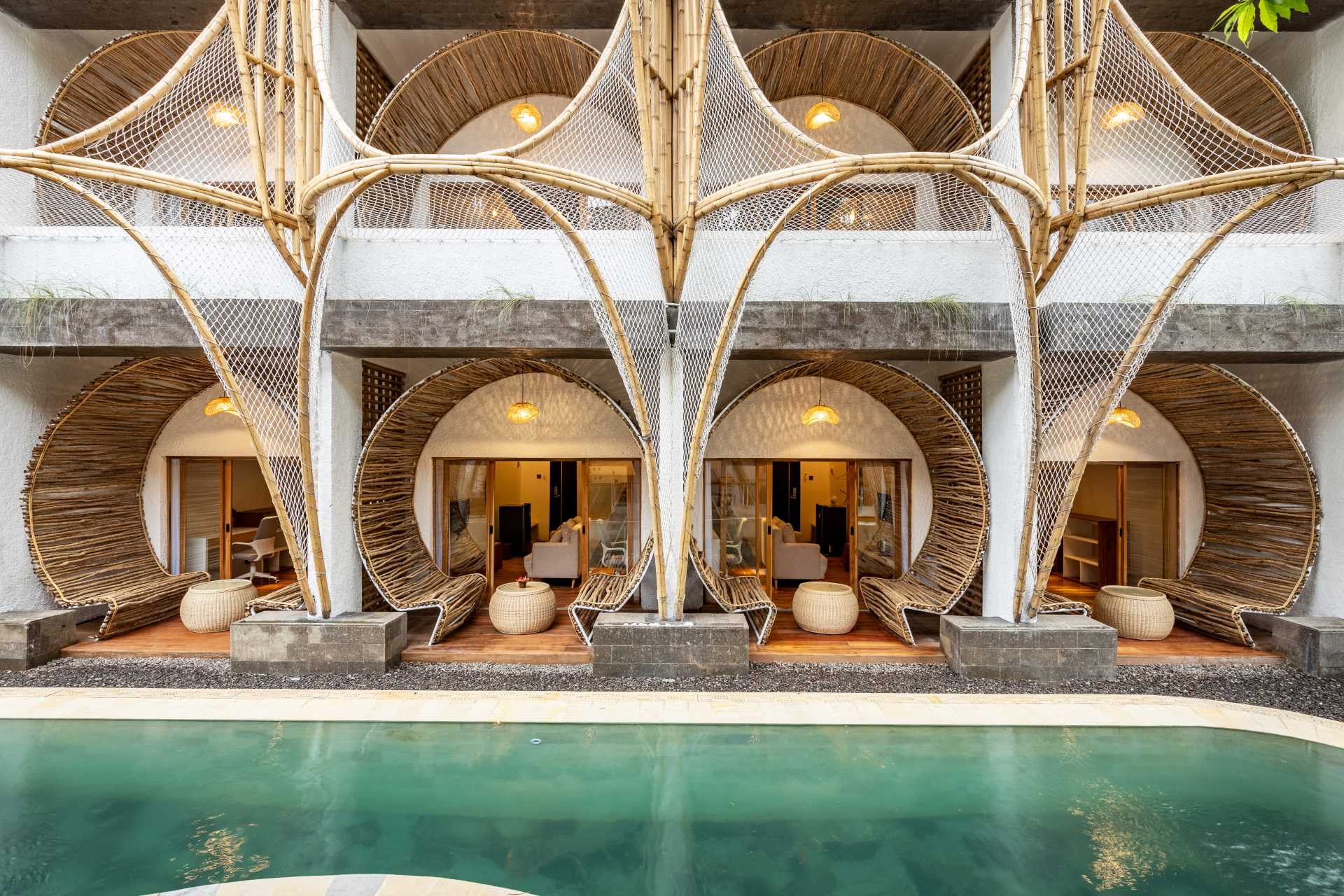 Design studio Ruang Nyaman has recently completed a co-living project in Bali, Indonesia, that includes a variety of micro-apartments and communal spaces.
One design element that caught our eye, are the curved seats that are included in the outdoor space of each micro-apartment.
The lounge chairs, which add a curved element to the straight lines of the building, are made from coffee branches.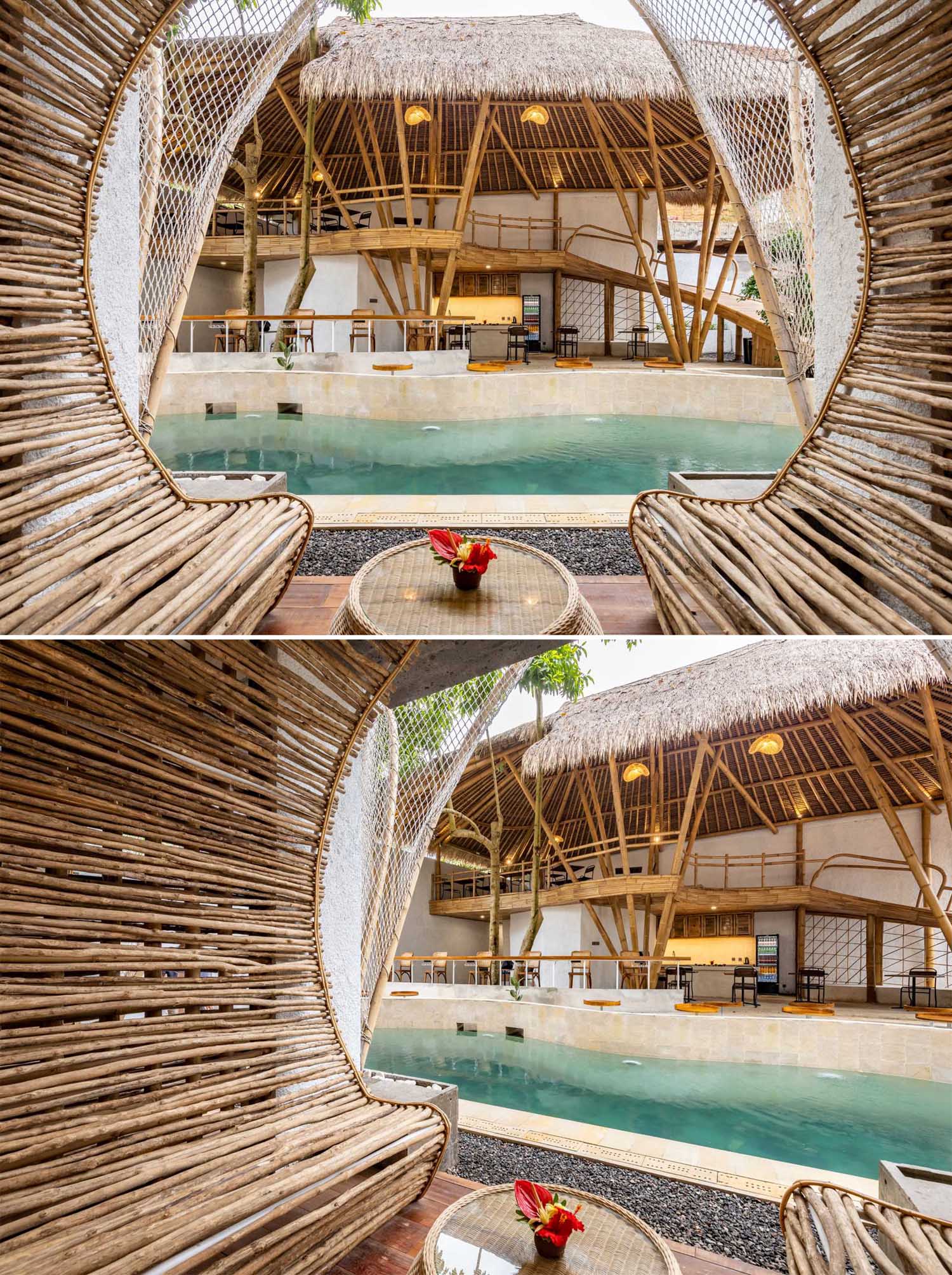 The lounge seats are accessed via a pair of sliding glass doors from within the apartments. They can also be accessed from the pool.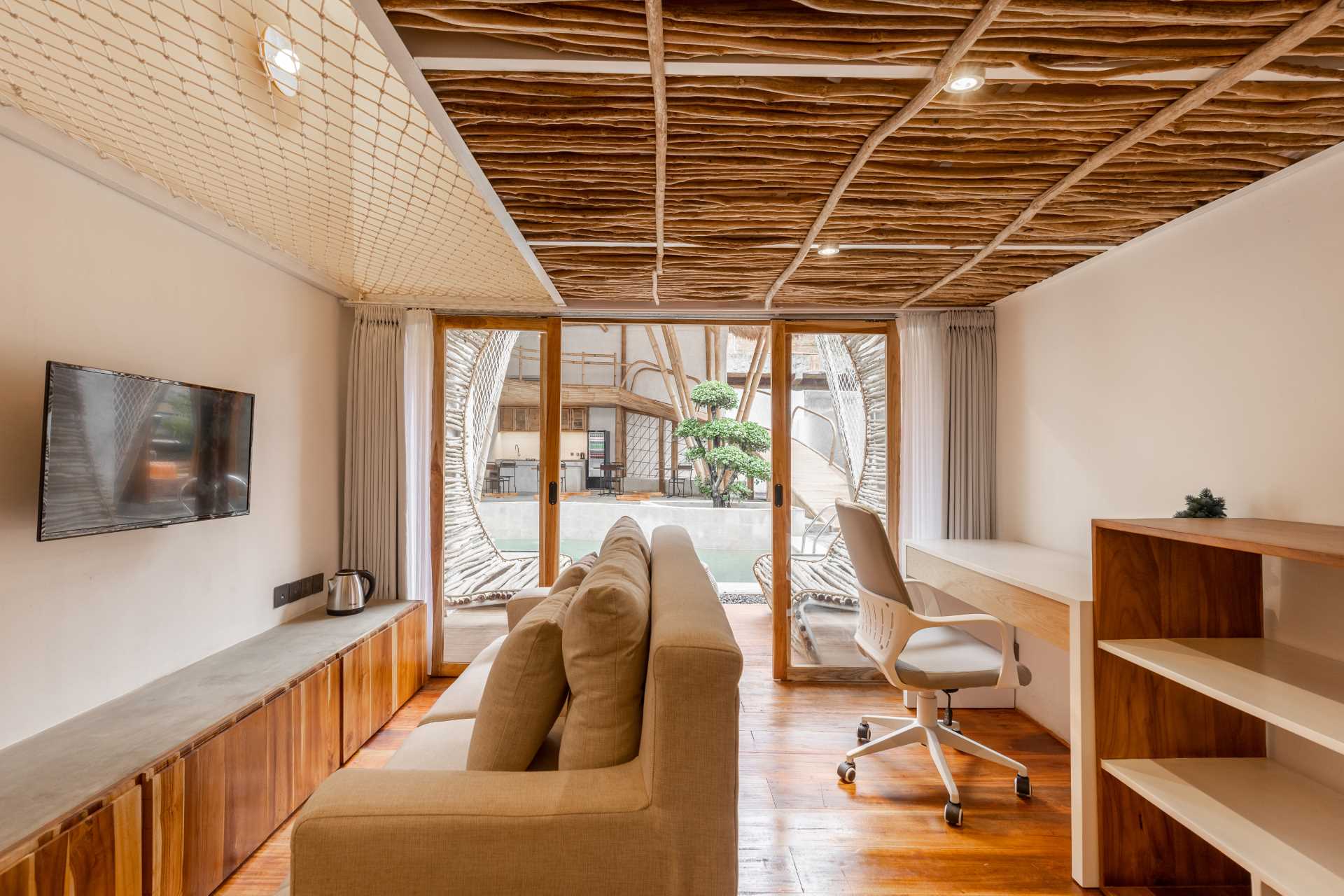 The lounge seats on the second-level apartments are located within a balcony. Also included hanging off the balcony is a hammock overlooking the pool.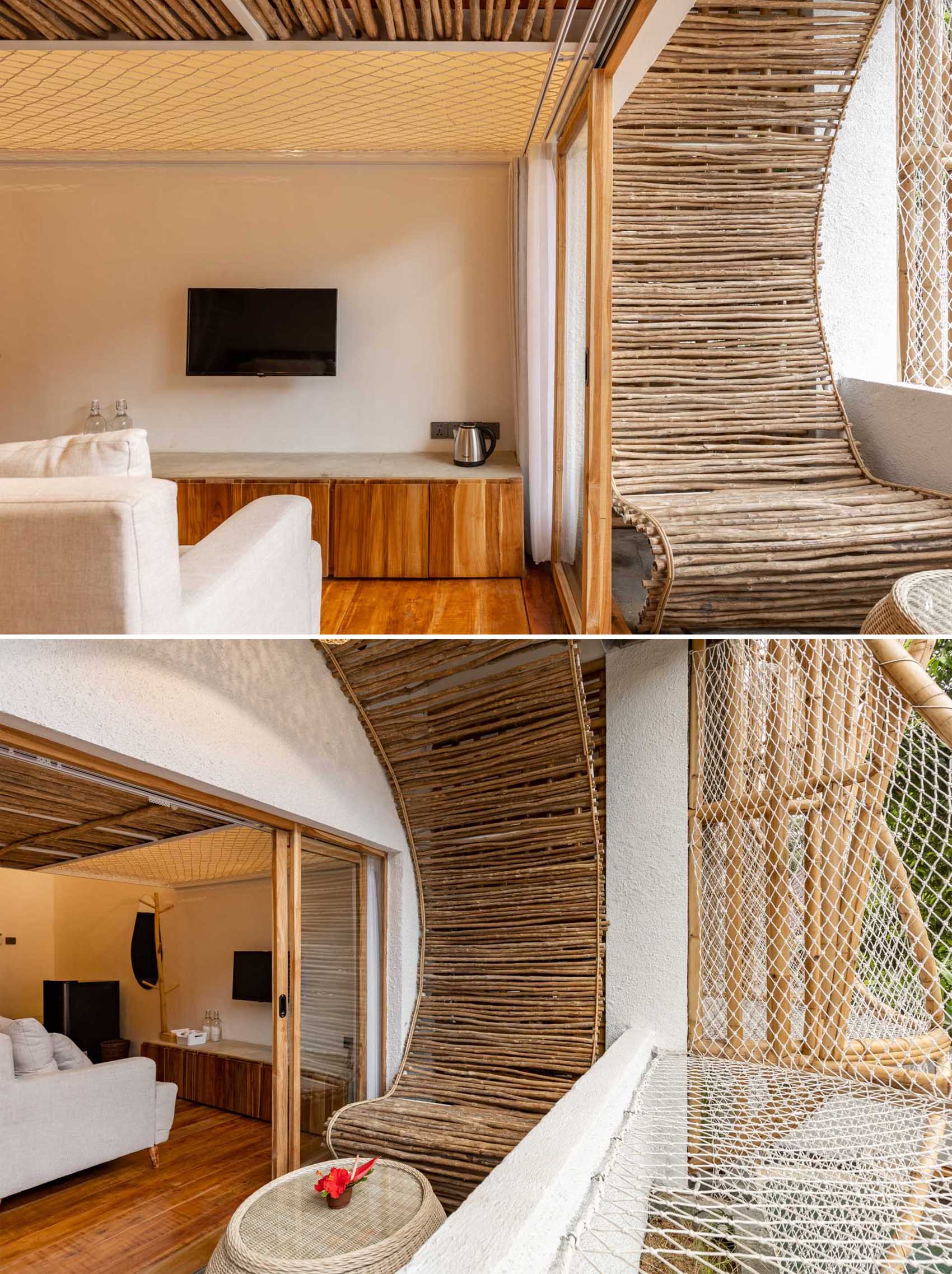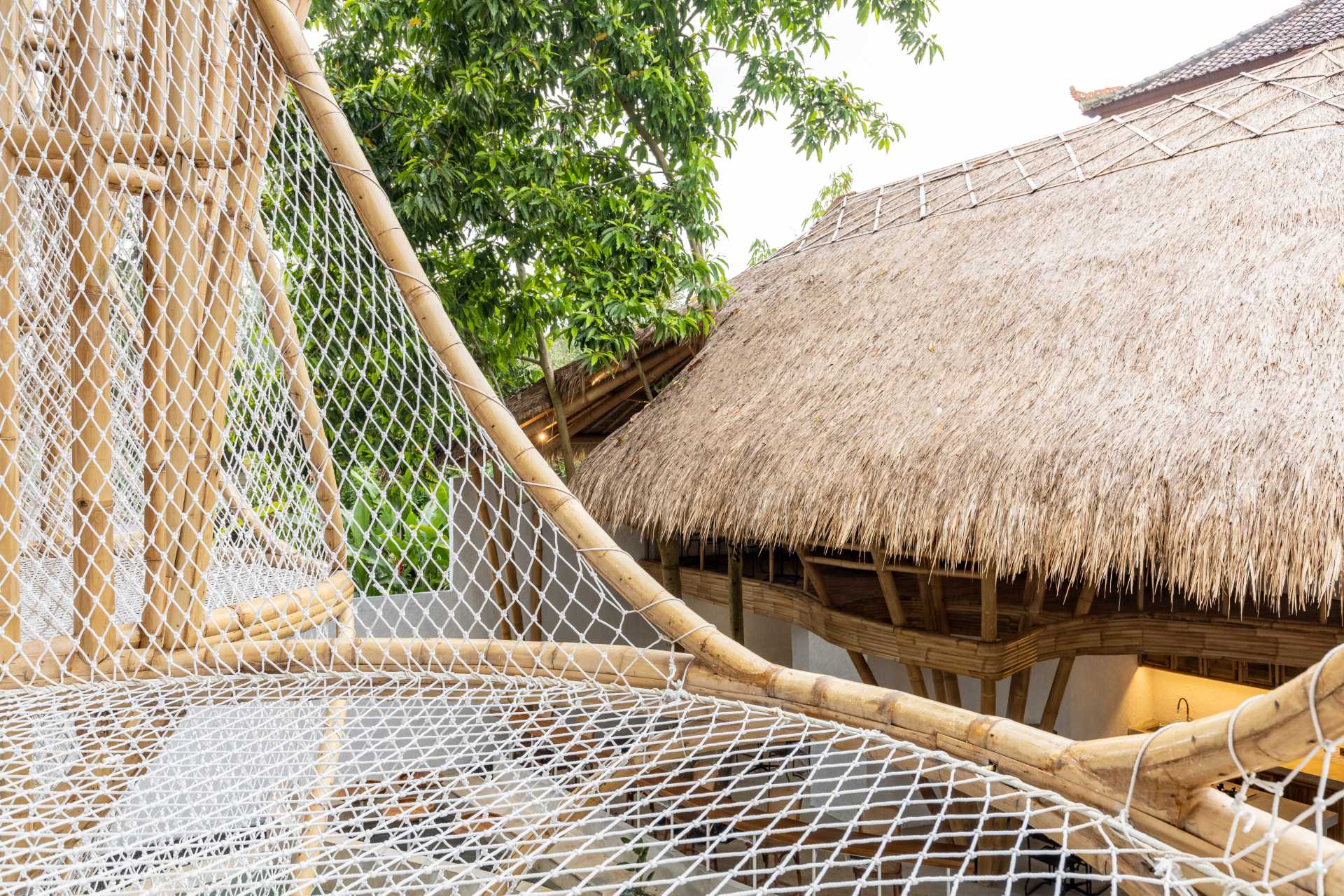 At night, the arched designs are highlighted by single pendant lights, creating a warm glow and unique shadows.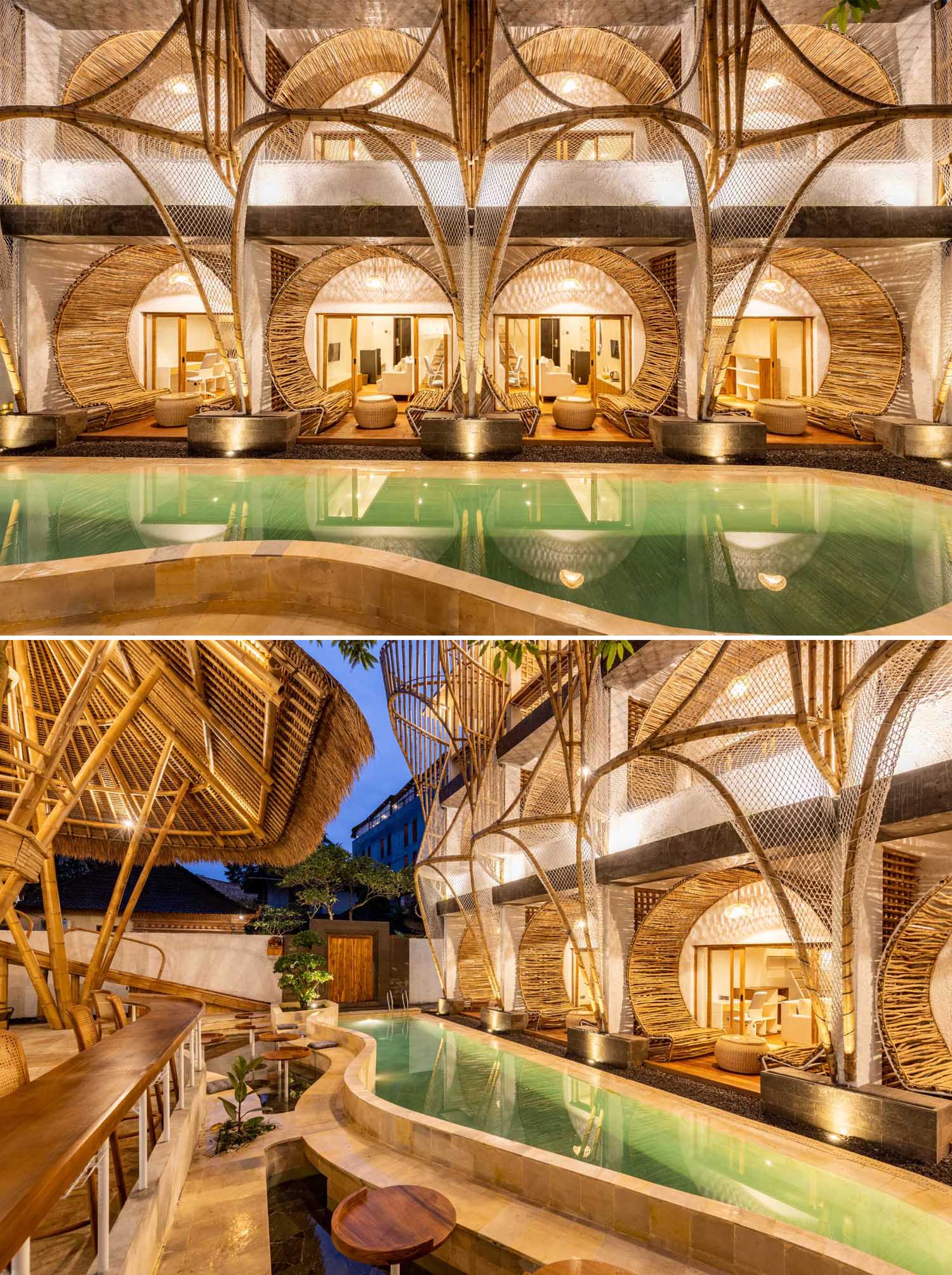 Let's take a look around the other areas of the micro-living complex…
The communal spaces are included underneath a large roof made from bamboo.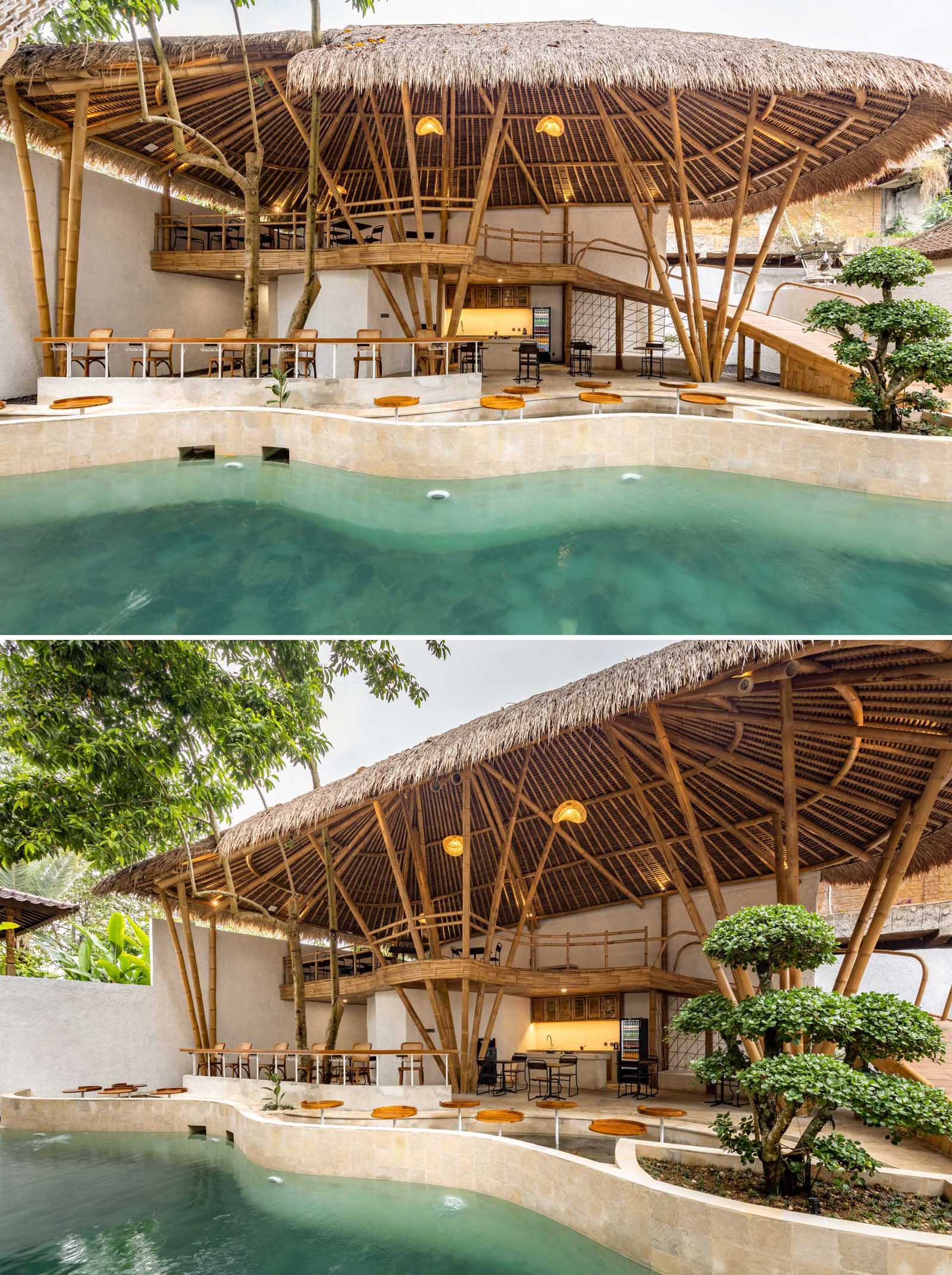 The roof, as well as the communal spaces and pool, are highlighted by simple lighting, making the space welcoming and relaxing.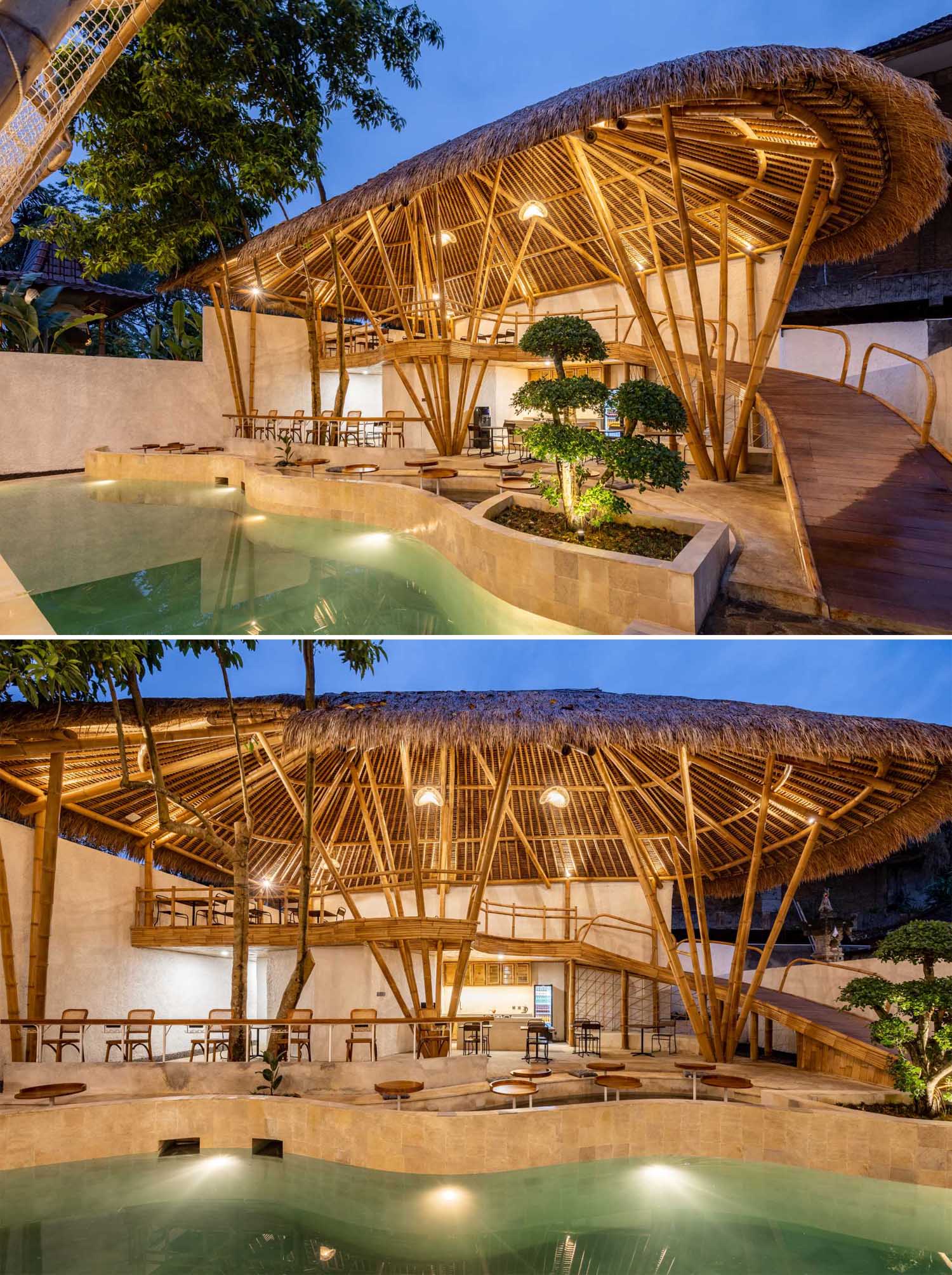 The top level includes a selection of tables and chairs.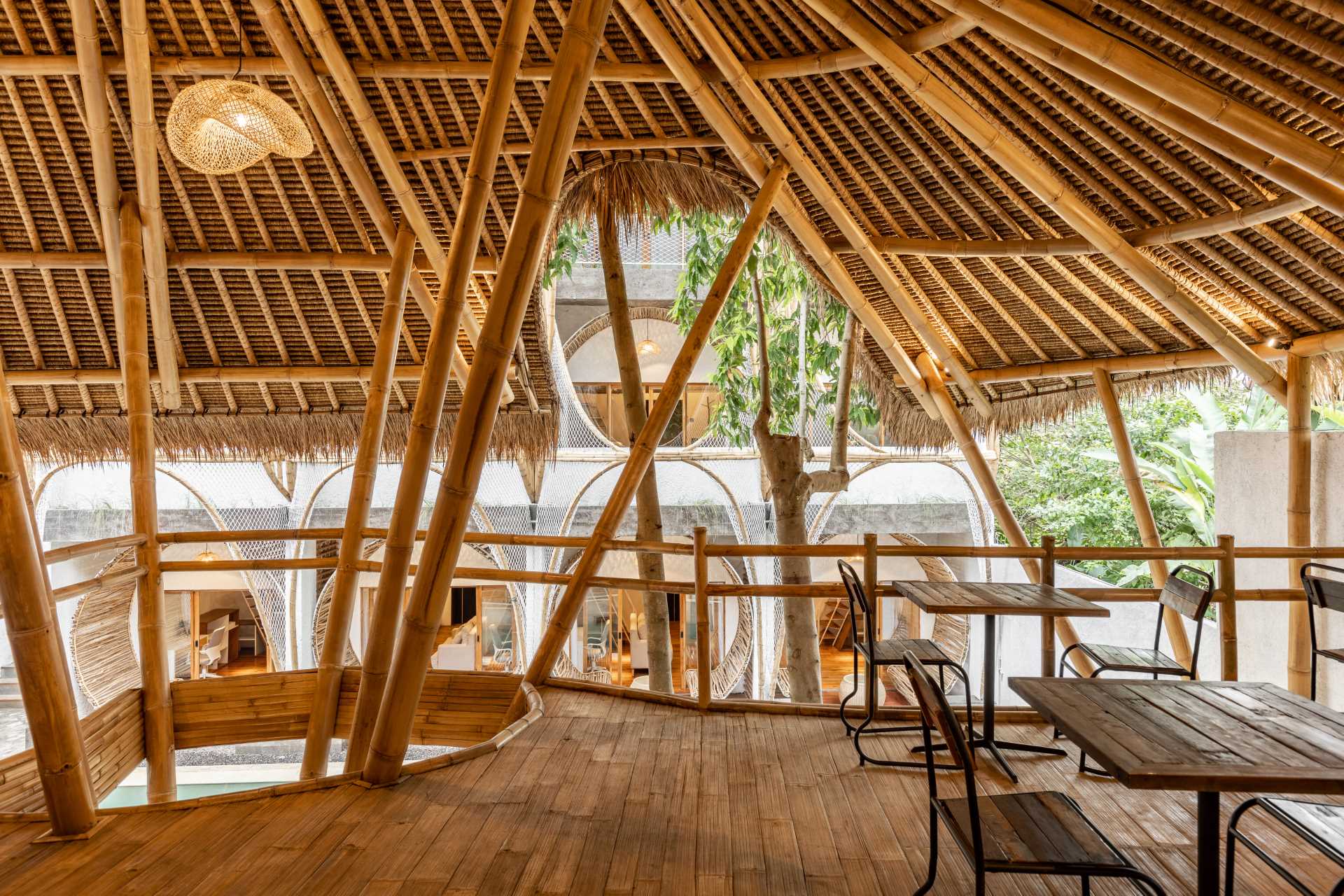 The lower section is broken up into multiple spaces, like a level with bench seating and single tables that allows you to soak your feet underwater to relax. The next level has both counter seating as well as tables and chairs. There's also a kitchen, pantry, bathrooms, and a management office.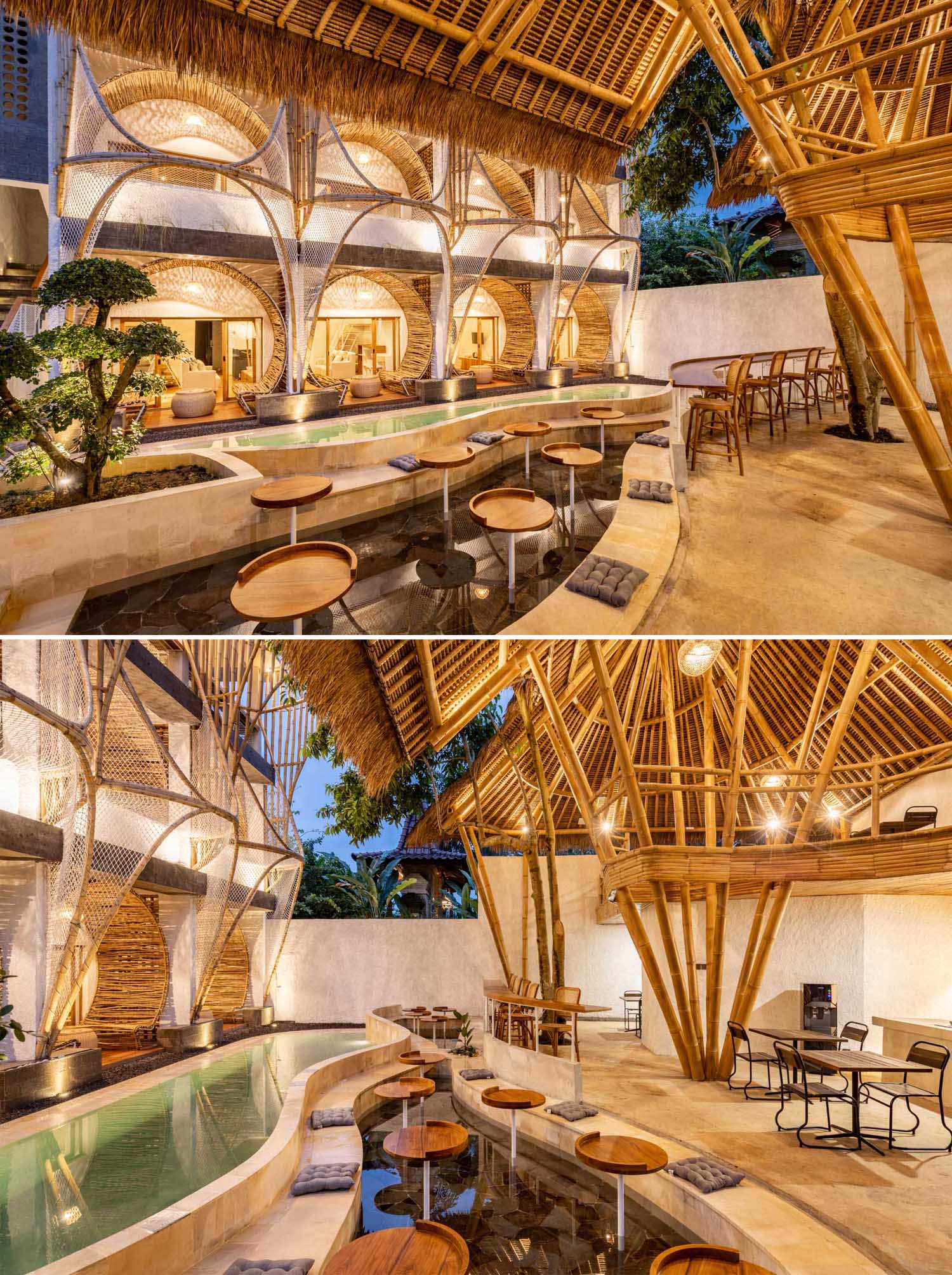 Each of the micro-living spaces includes a small living area, a work area, and a loft bed. Some of the living spaces also include bar seating on the balcony.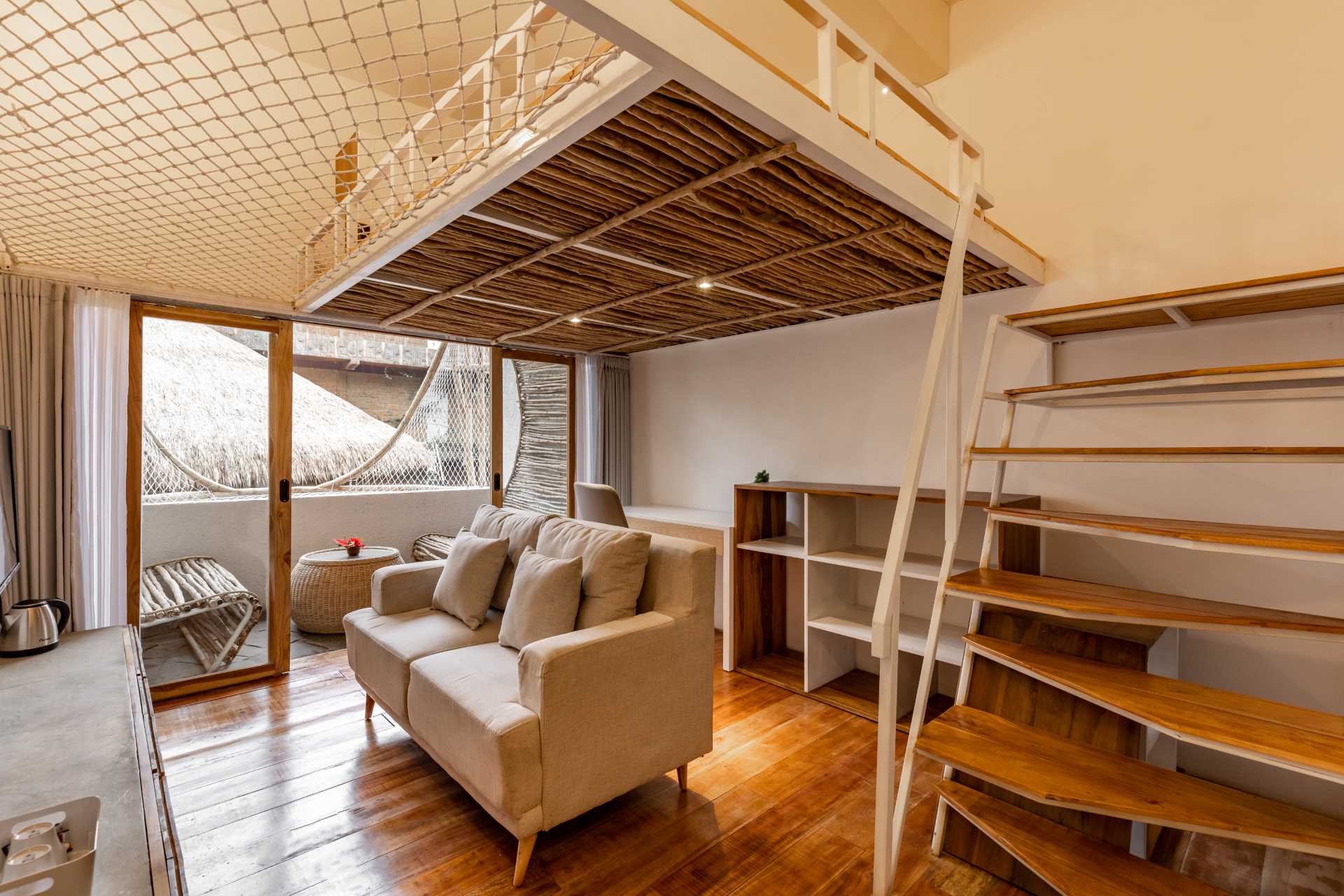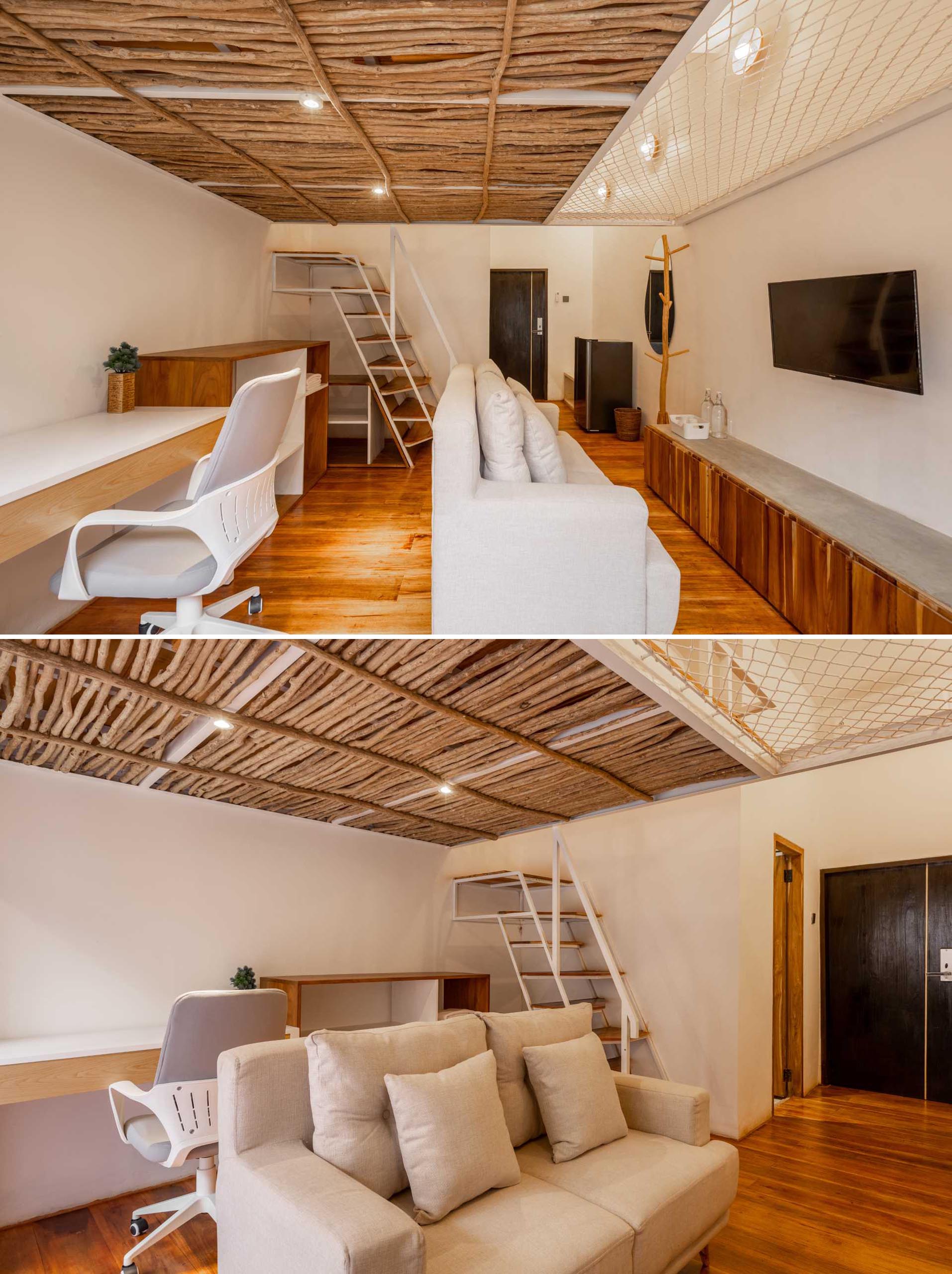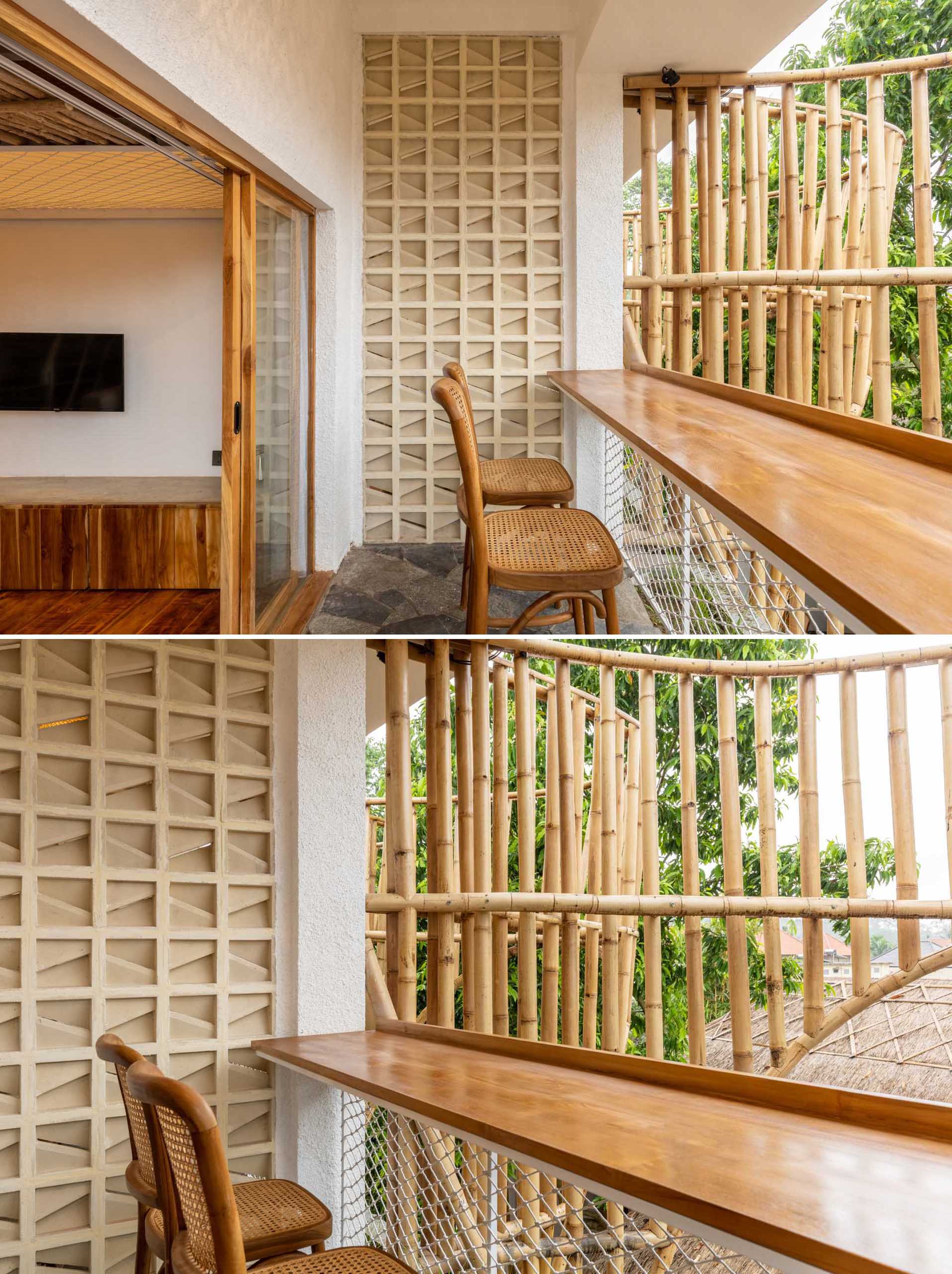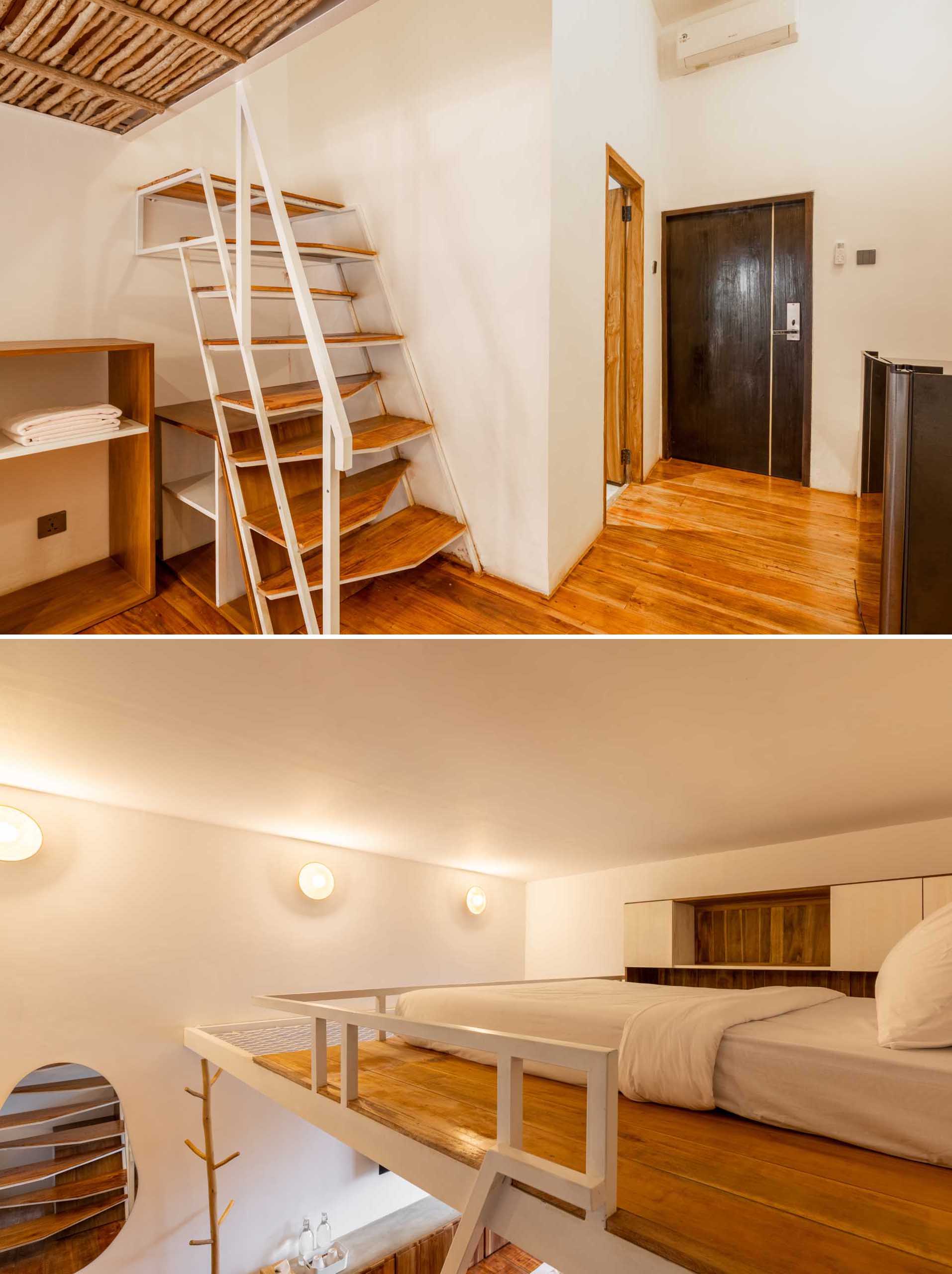 The bathroom is located by the entry door and includes a built-in bathtub.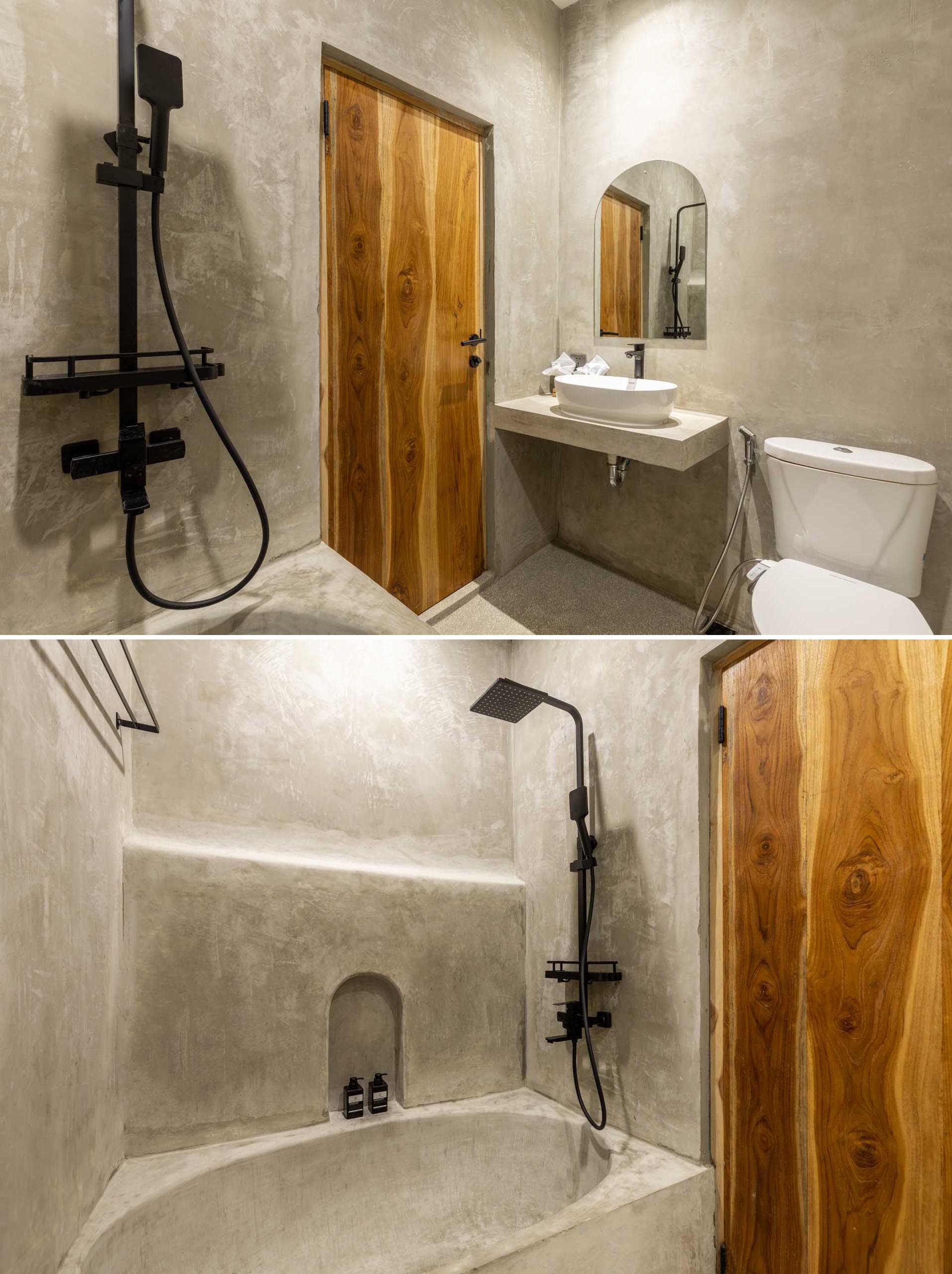 Here's a look at the diagrams for the property.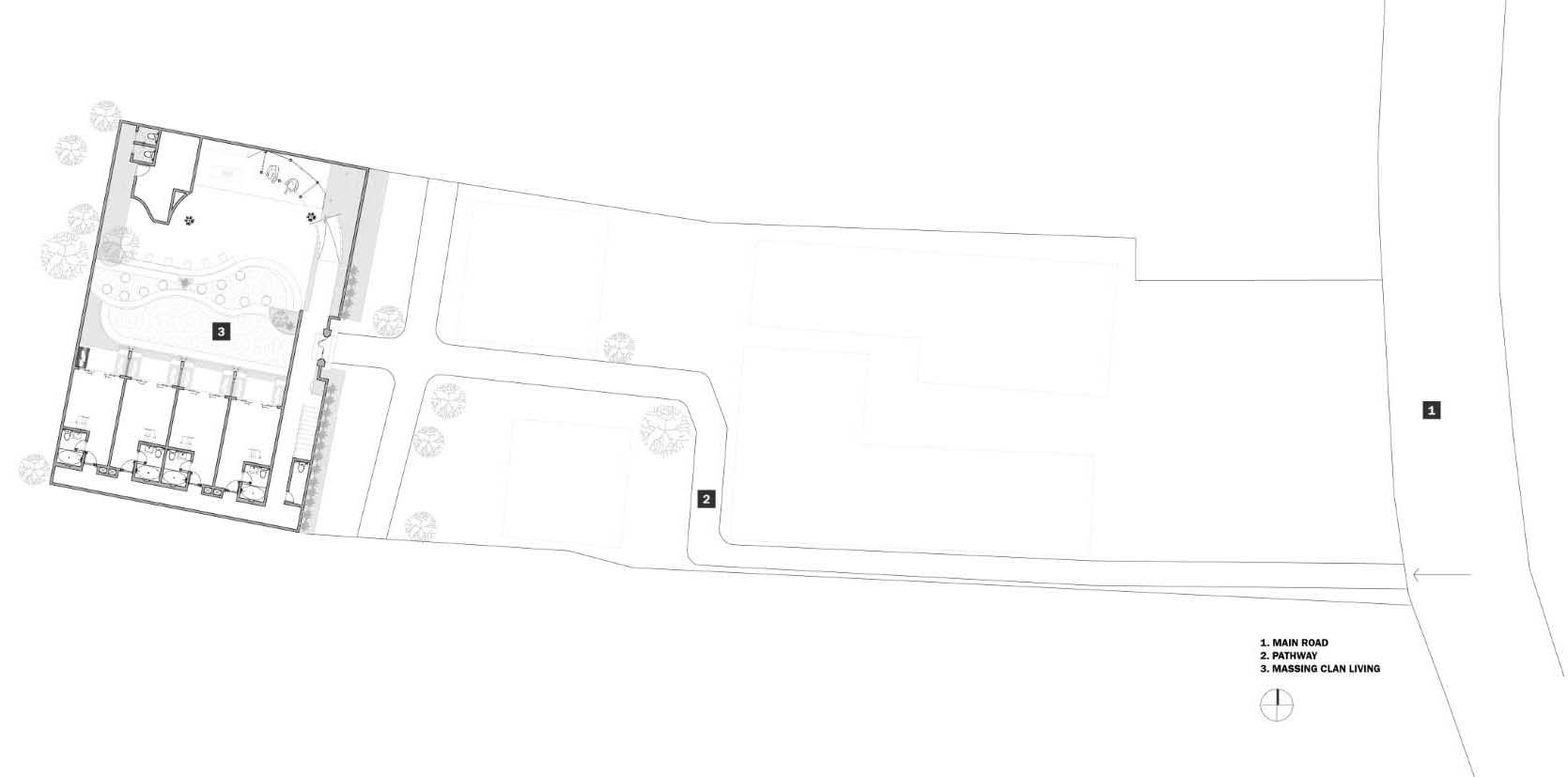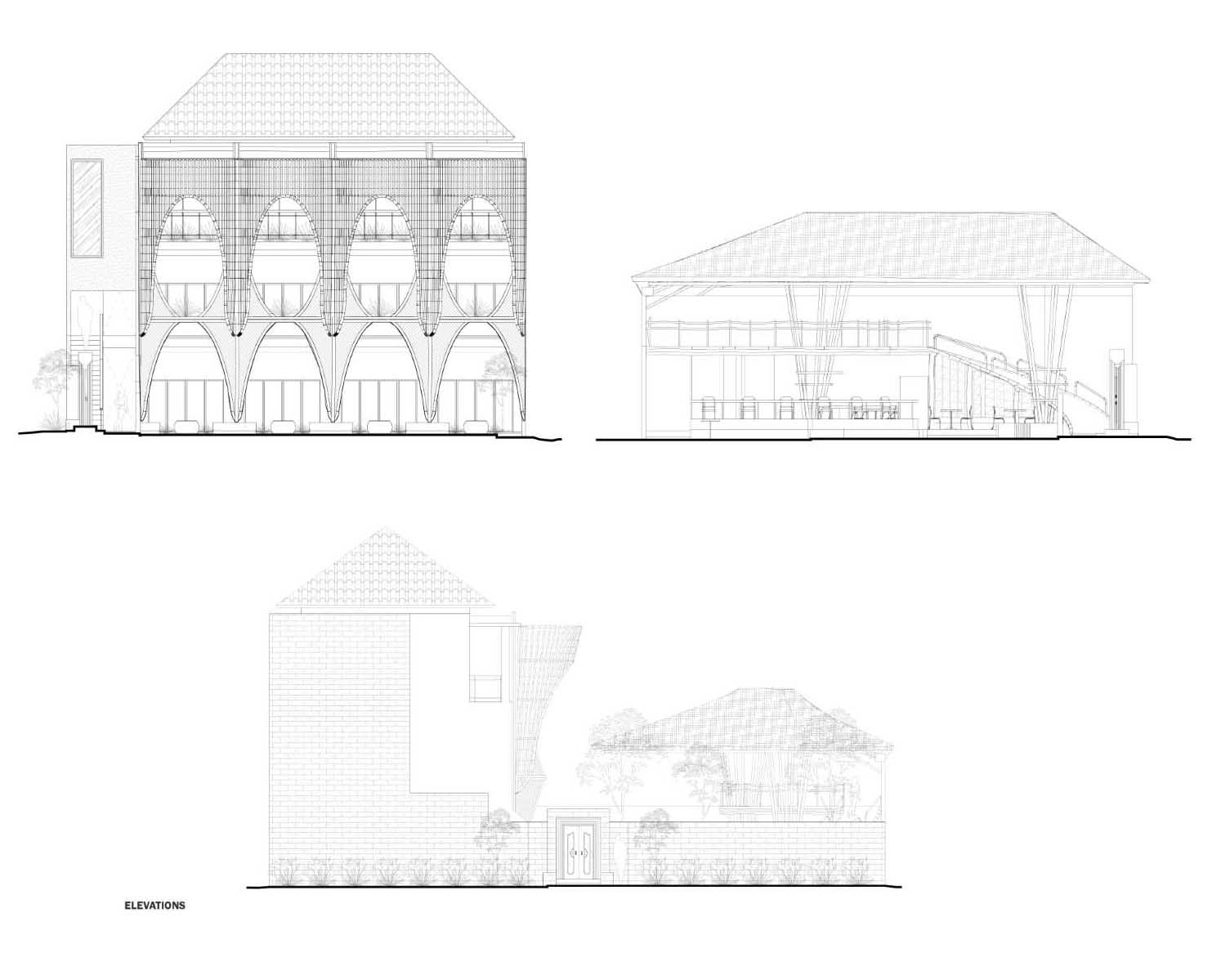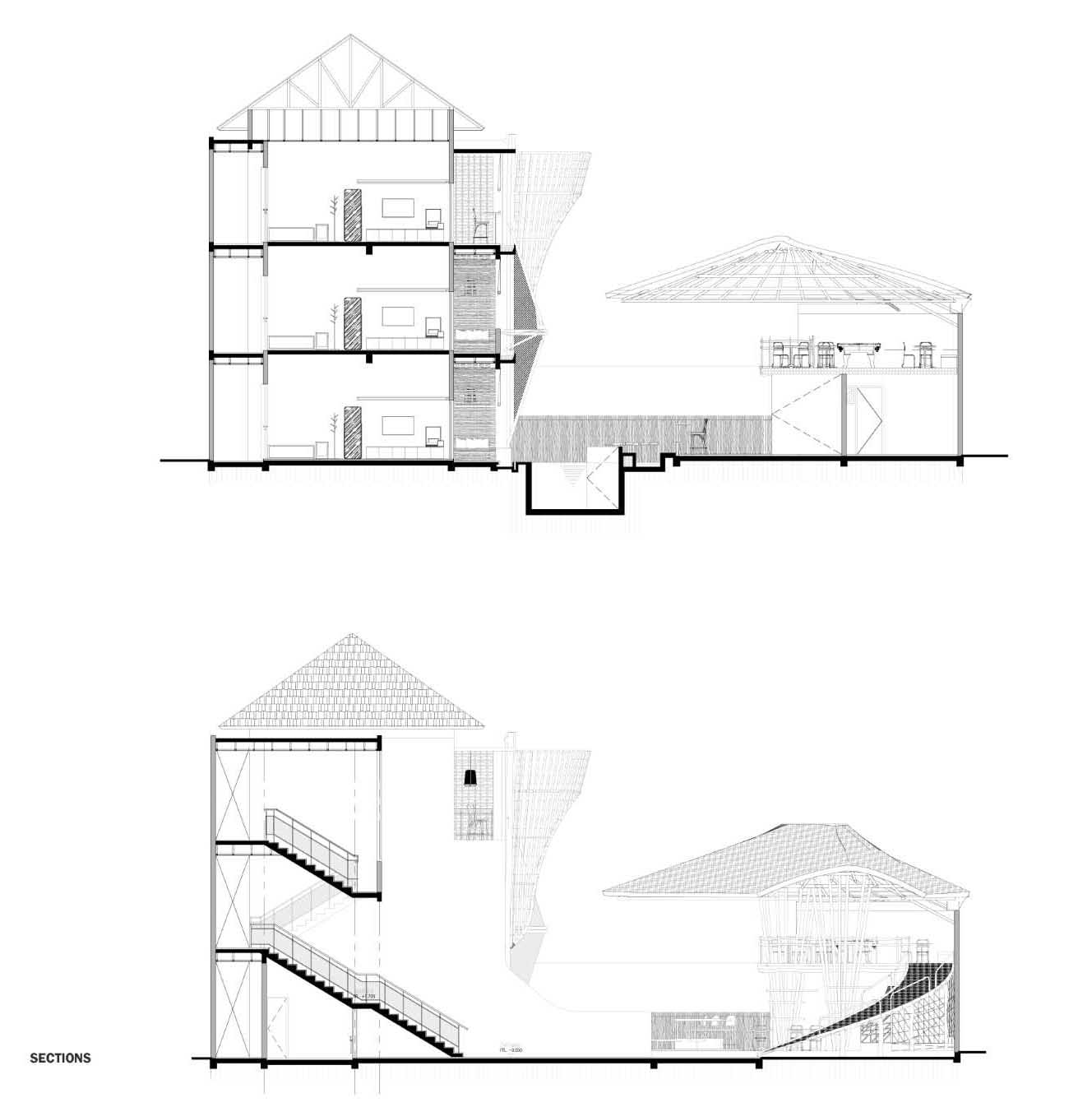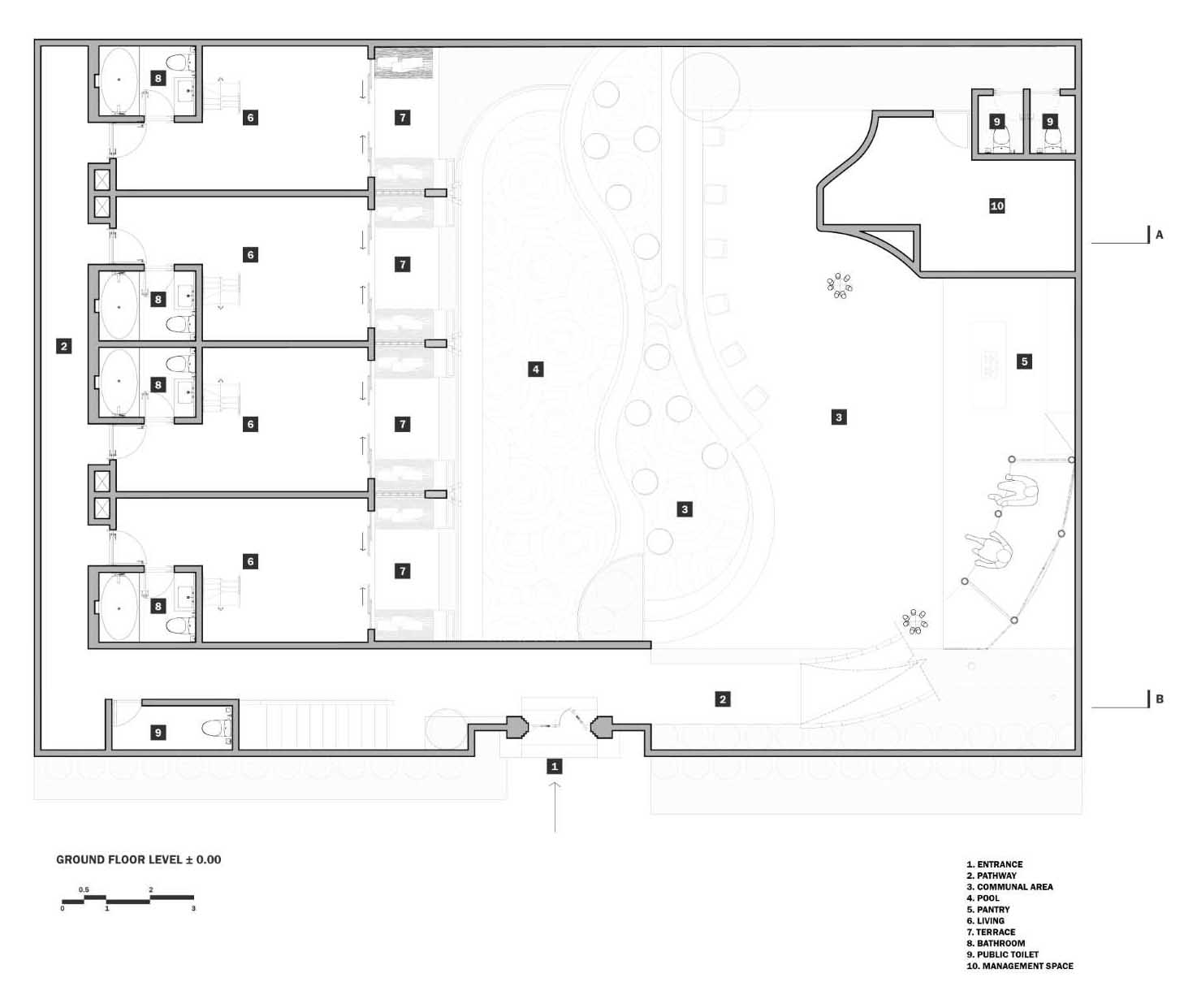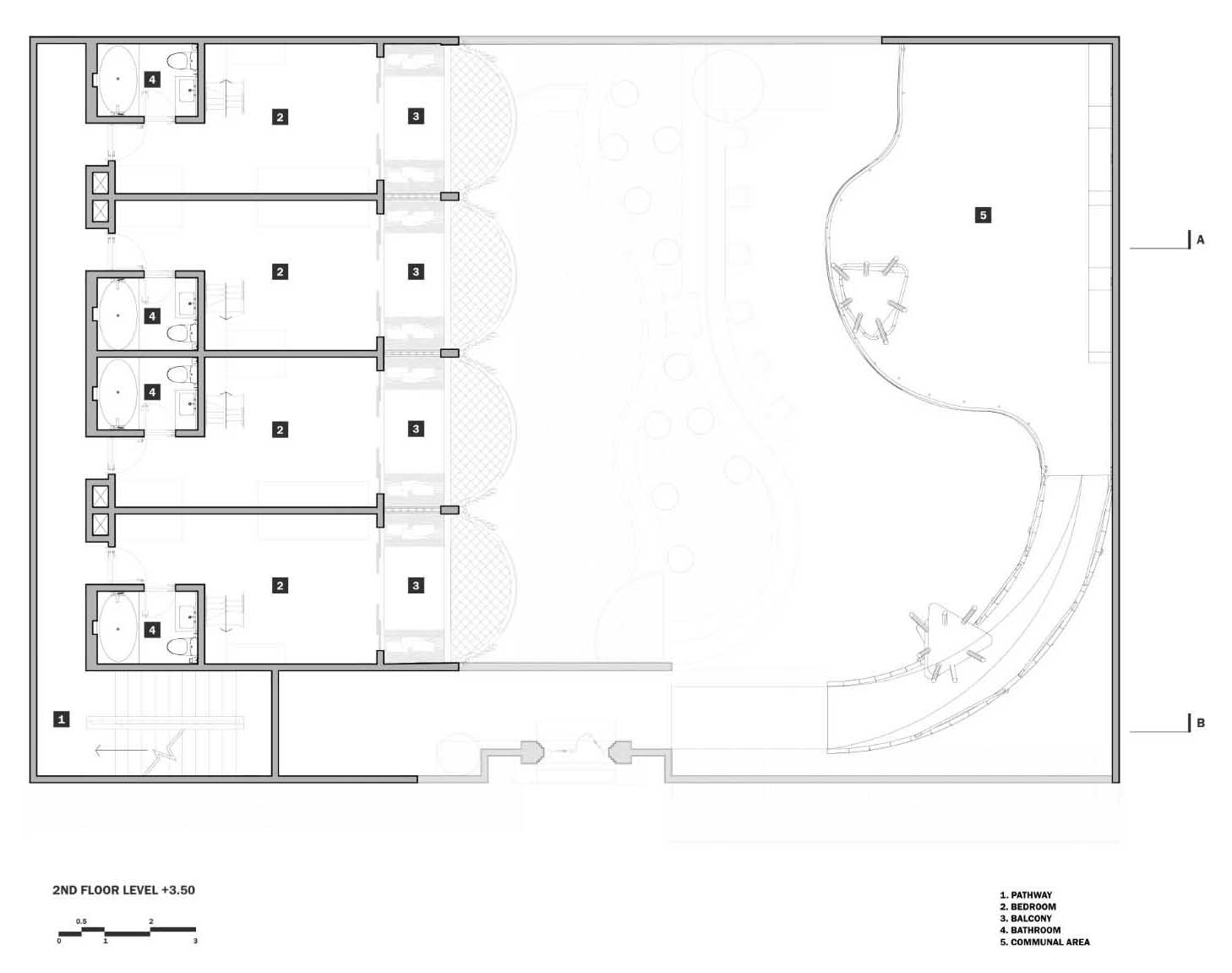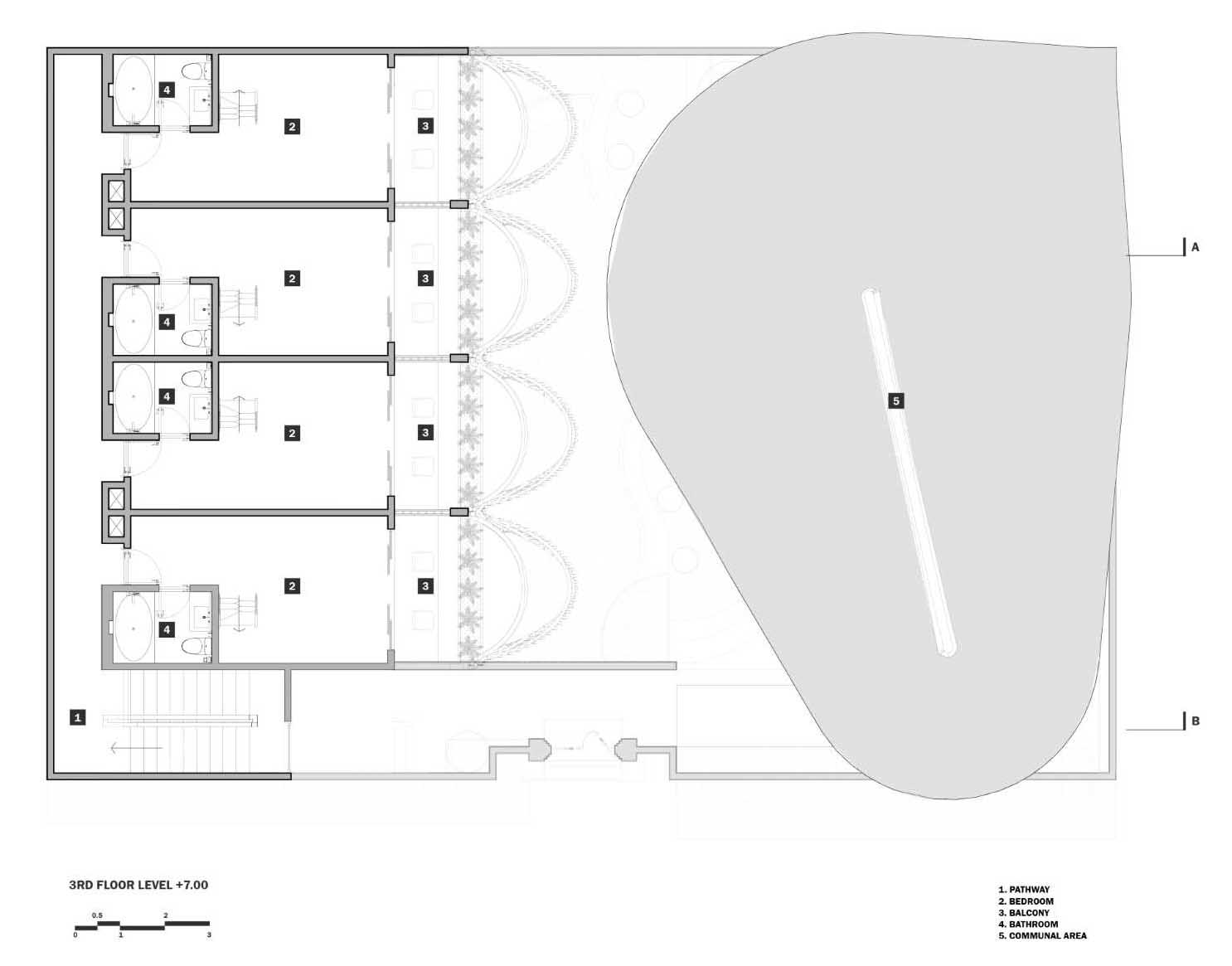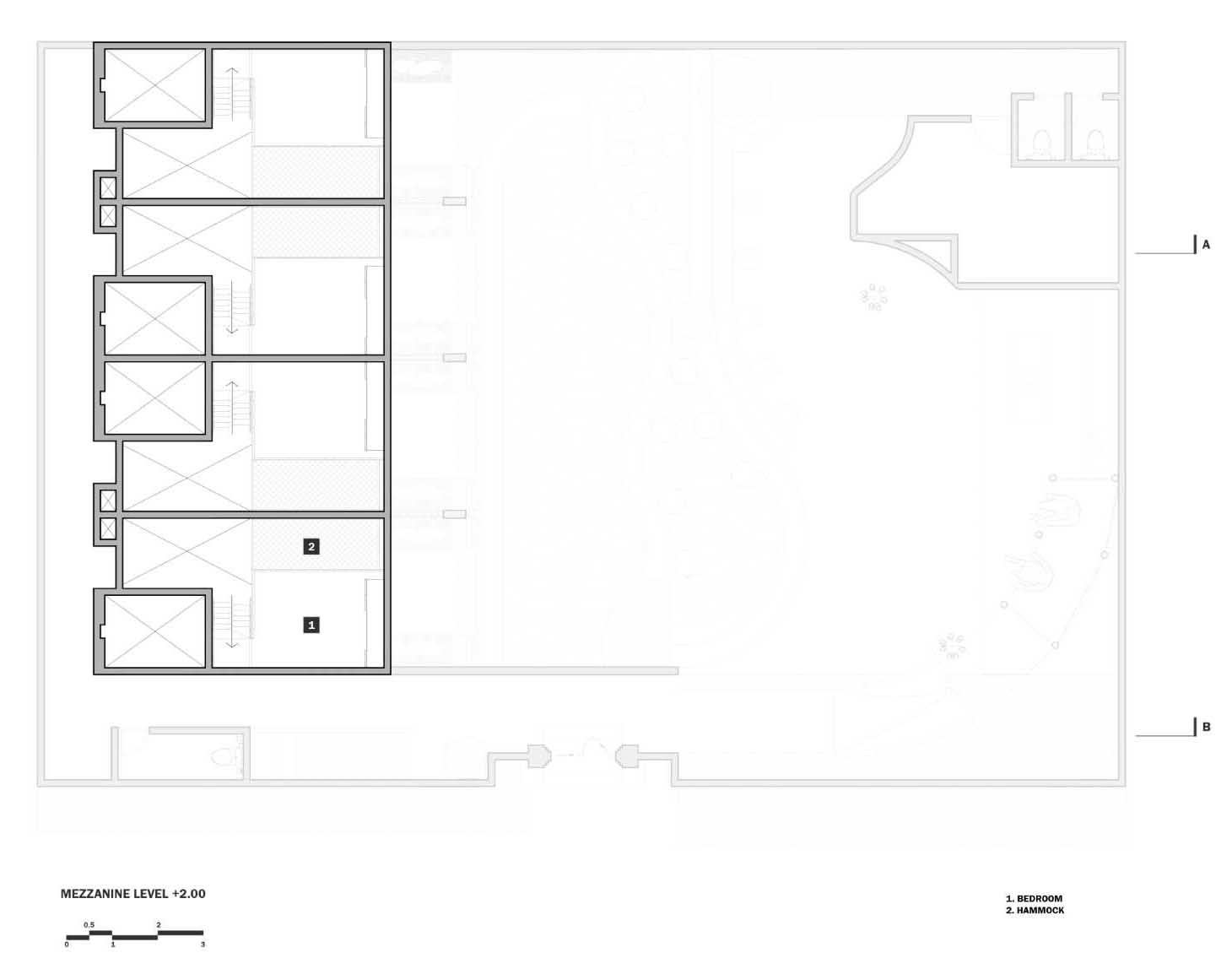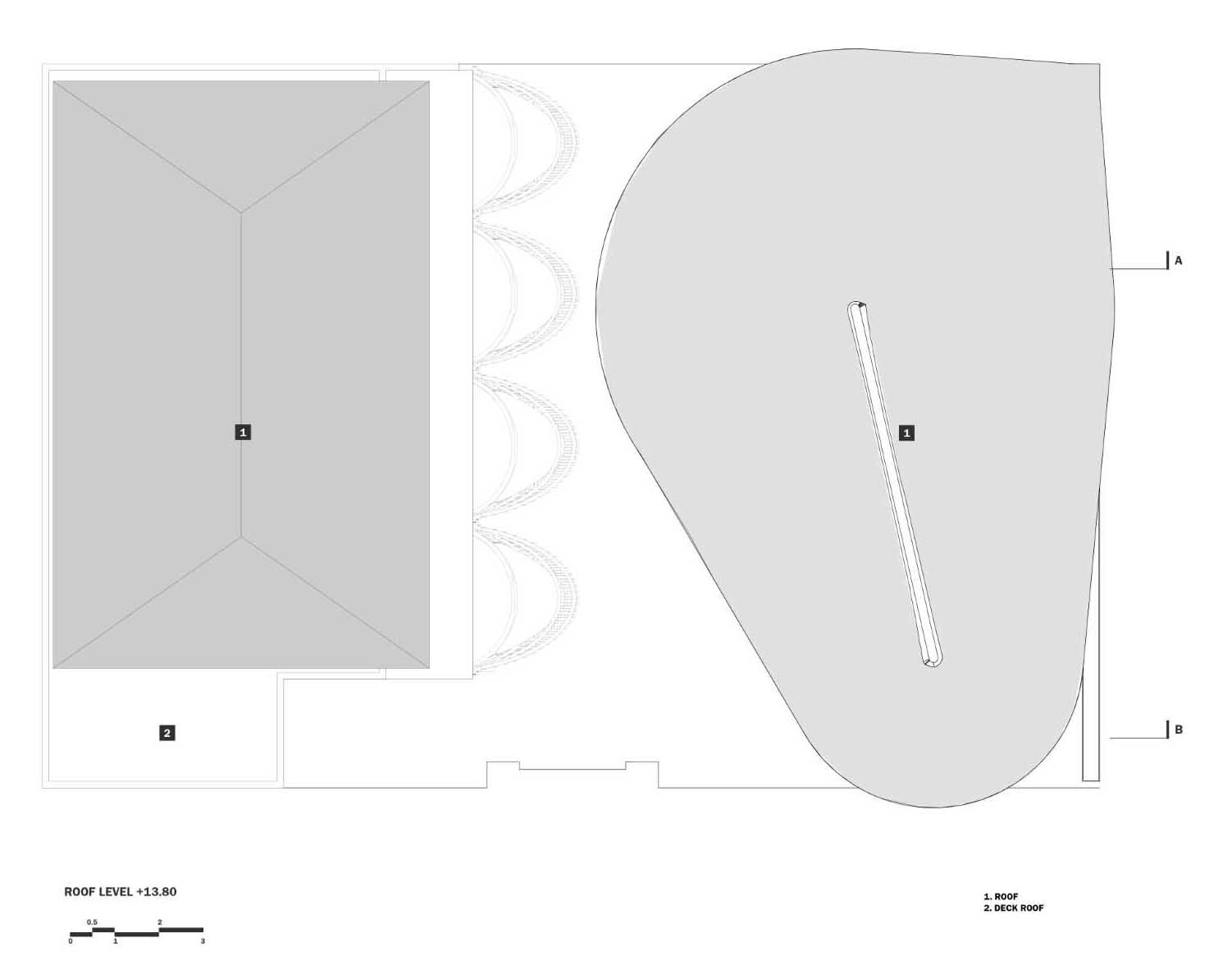 Photography by Danang Seta | Design: Ruang Nyaman | Lead architect: Alfa Nanda
Source: Contemporist