Positioned along the banks of Taizhou's Yongning River in Zhejiang Province, China, architecture firms Wutopia Lab and Office ZHU have designed the 'Duoyun Bookstore in Huangyan' to be a maze-like building reminiscent of clouds. The aim was to create an inspiring venue that "calmly and slowly rises over the river", with the readers of the bookstore in the metaphoric cloud.
Two formerly disused buildings were transformed into the bright and modern shop; its white facade was created by wrapping the entire structure in layers of perforated metal. The finished result reveals varying levels of transparency—some sections of the facade are opaque, while others are almost see-through. A zig-zagging roof and undulating cutouts in the facade further hint towards the cloud motif. "By controlling the perforation rate, the facade creates a cloud of layers hiding the bookstore," explains architect Yu Ting, who is Wutopia Lab's founder and chief.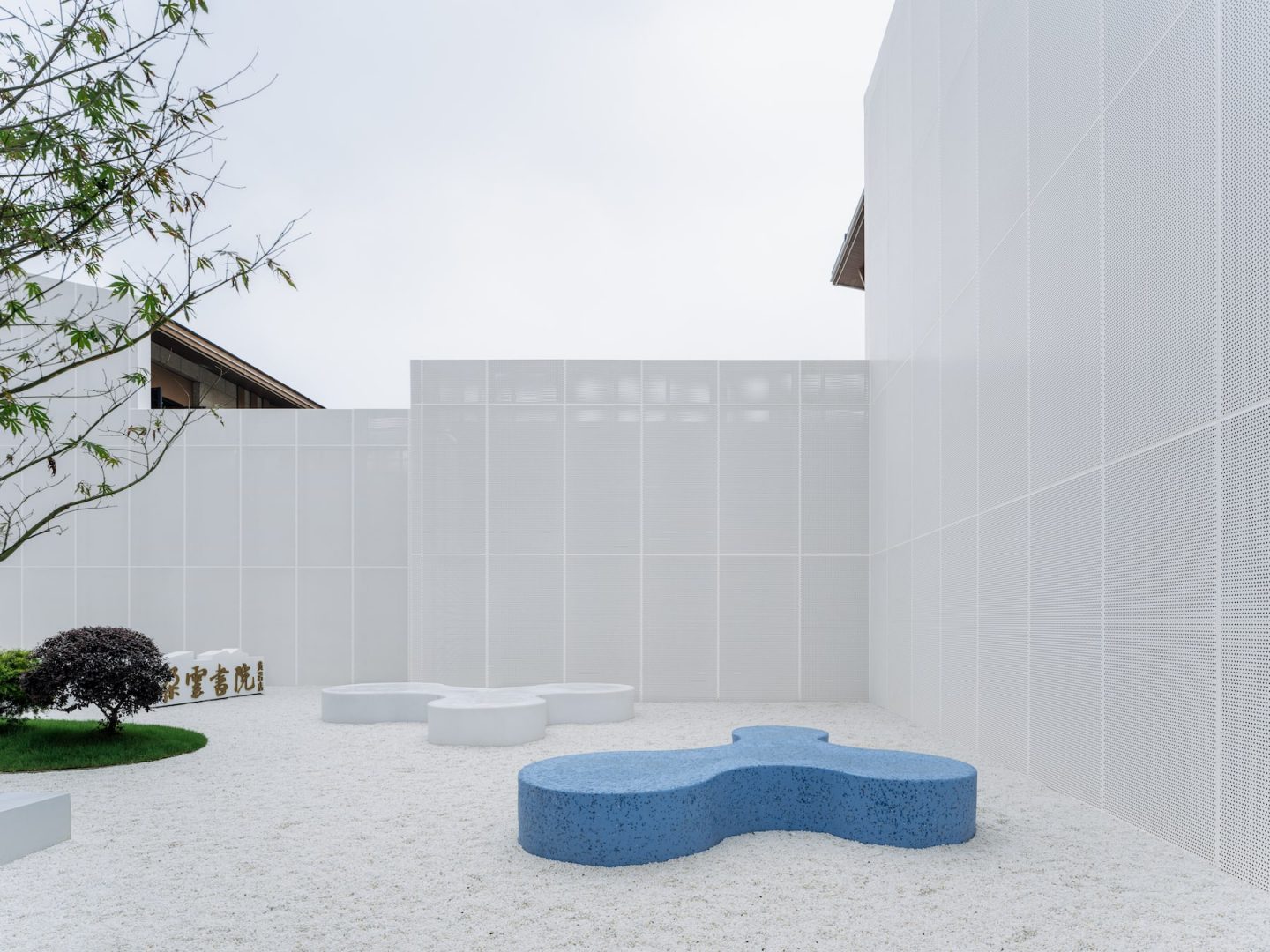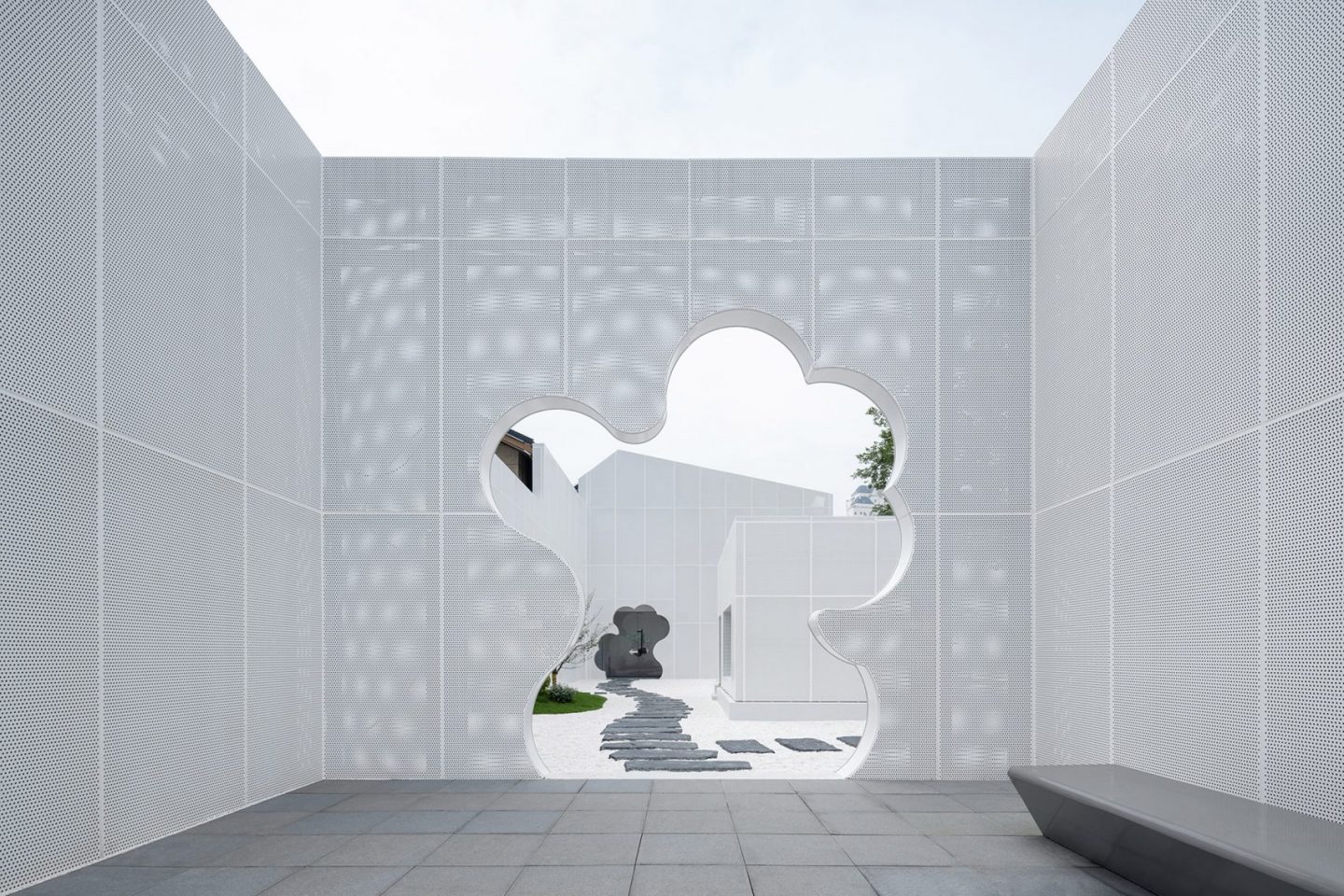 The building houses a series of small gardens and a central courtyard, connecting the two structures into a single complex. A large tree and other plants were left untouched in the courtyard, surrounded by white pebbles that nod to the work of Ming dynasty artist Qiu Ying. Stepping inside the Duoyun Bookstore, the literature is split across two levels and five different color-coded areas. These vibrant rooms accommodate exhibition spaces, a lecture theater, a children's play platform, a discussion terrace with a fire pit, and a labyrinthian terrace that serves as an outdoor cafe. "I have always been fascinated by the complex organization of direction and vision in places to create the experience of time," Yu continues.
Source: Ignant