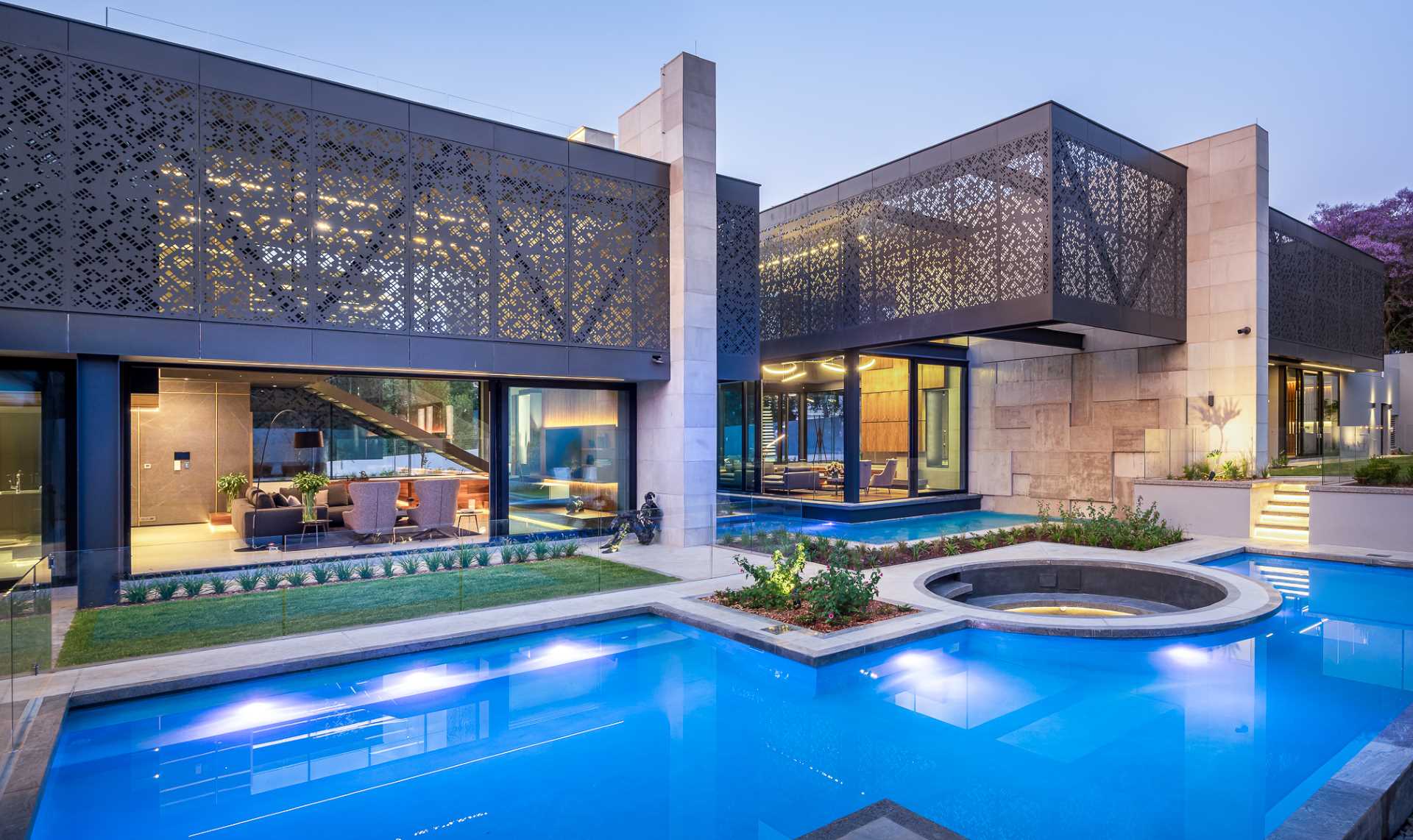 Nico van der Meulen Architects has sent us one of their latest projects, a new modern home that includes extensive folding aluminum screens on its exterior.
The metal screens, with a perforated pattern, start on the front facade of the home, while the entryway includes multiple water features, a sculpture, and hidden lighting.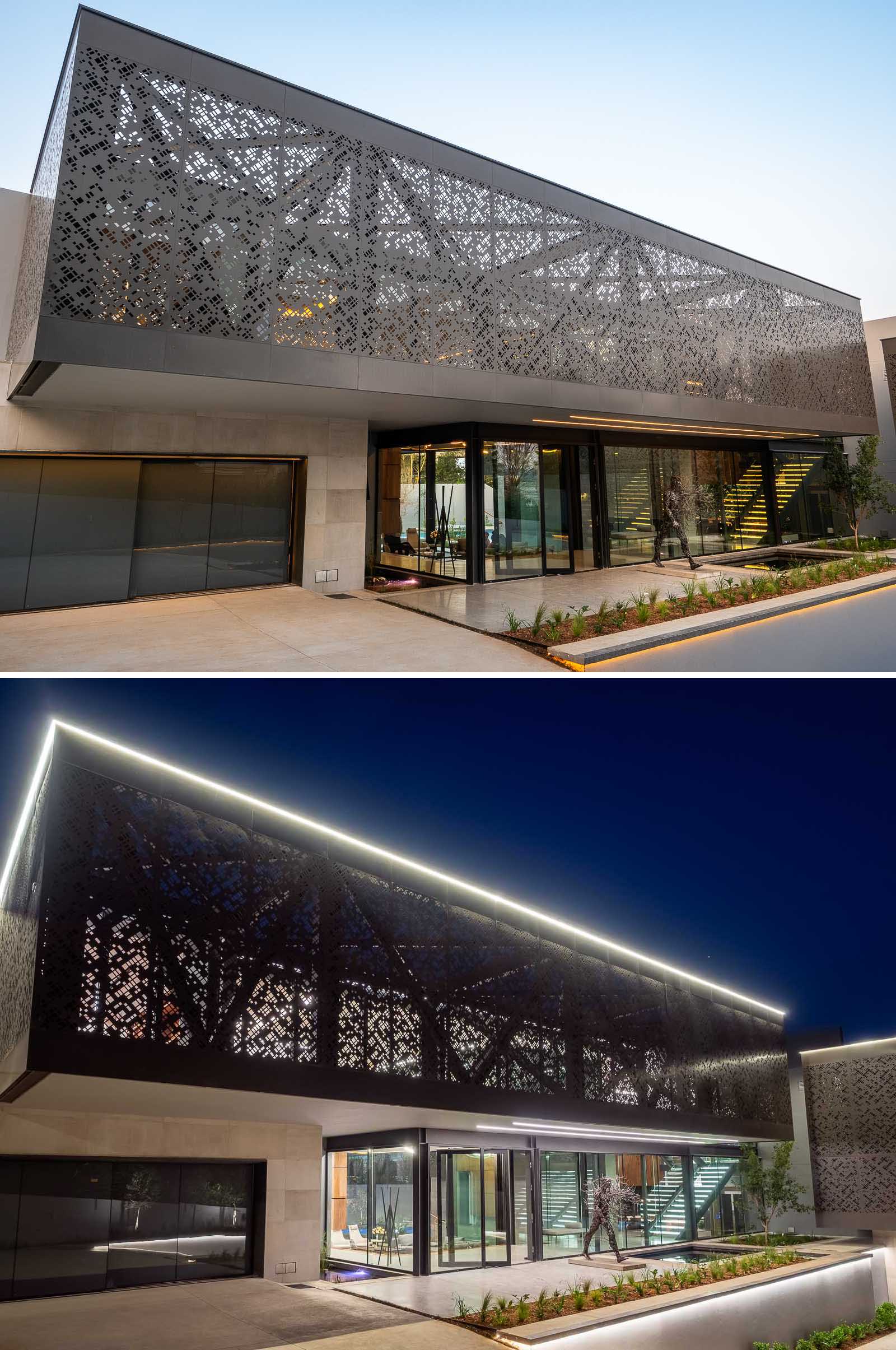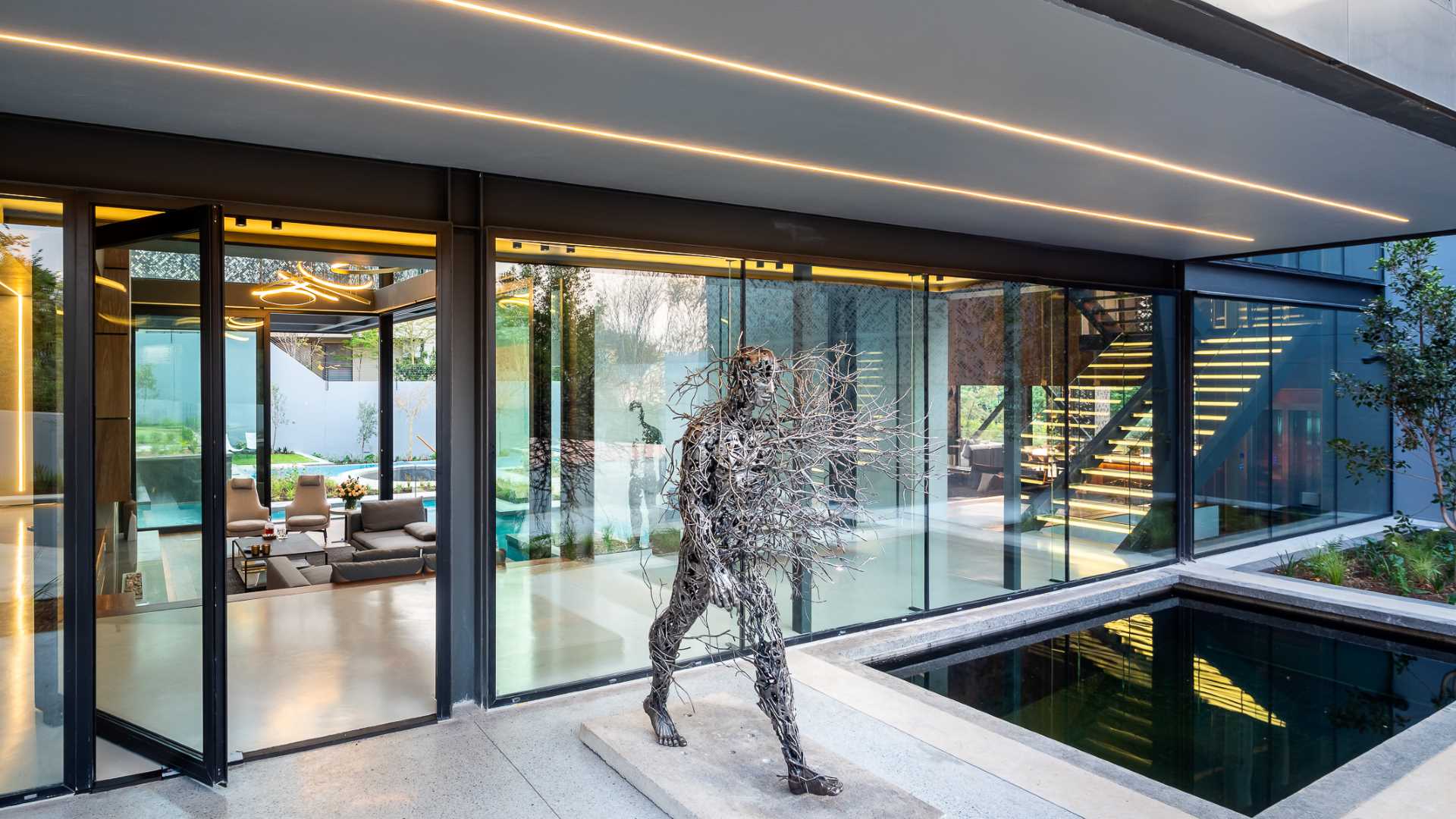 The screens wrap around the house, and on one side, they fold open to allow the sun and wind to pass through, When closed, the metal screens provide privacy and shade.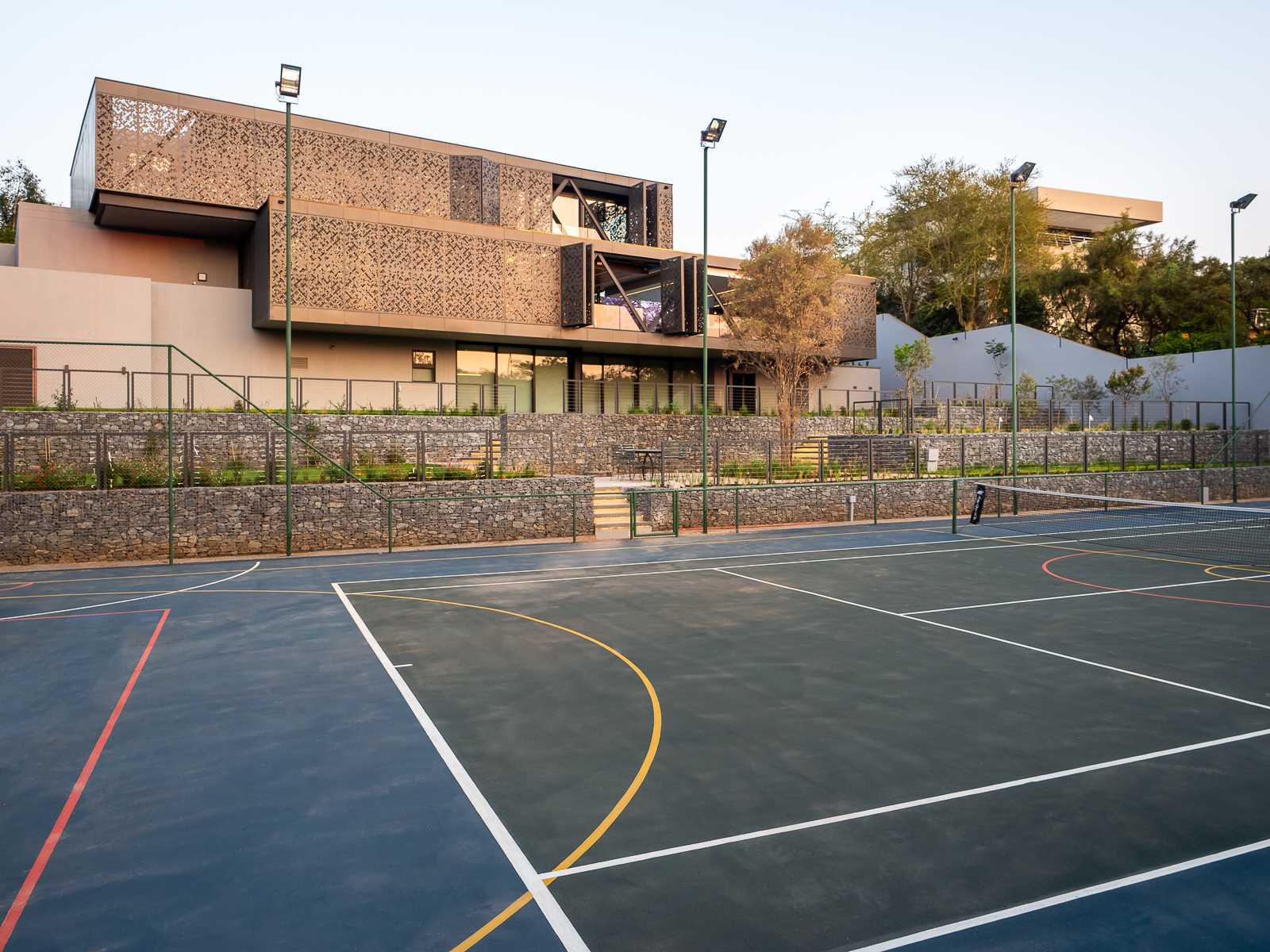 The metal screens also wrap around to the rear of the home, where there's a water feature, swimming pool, fire pit, and a lanai.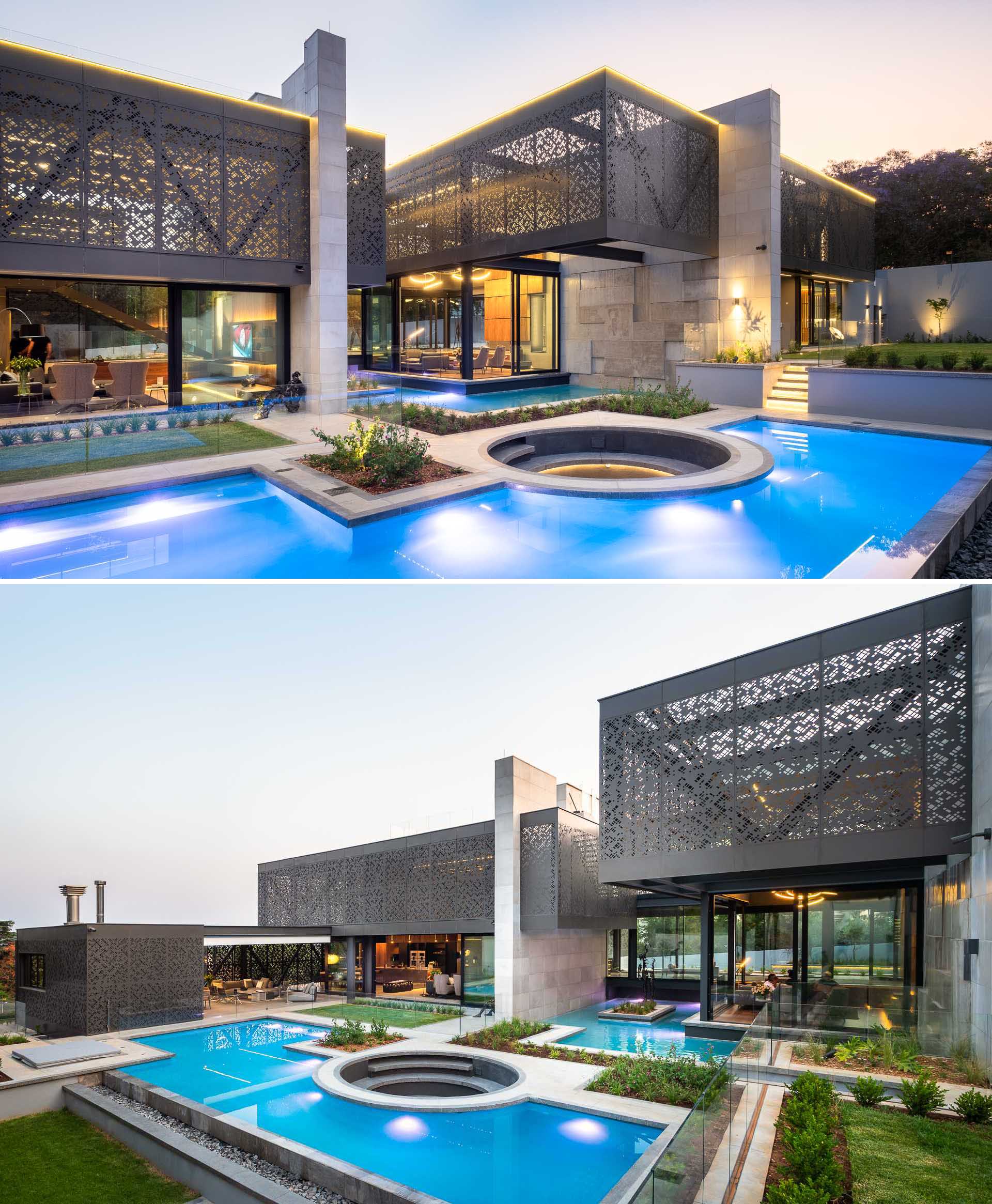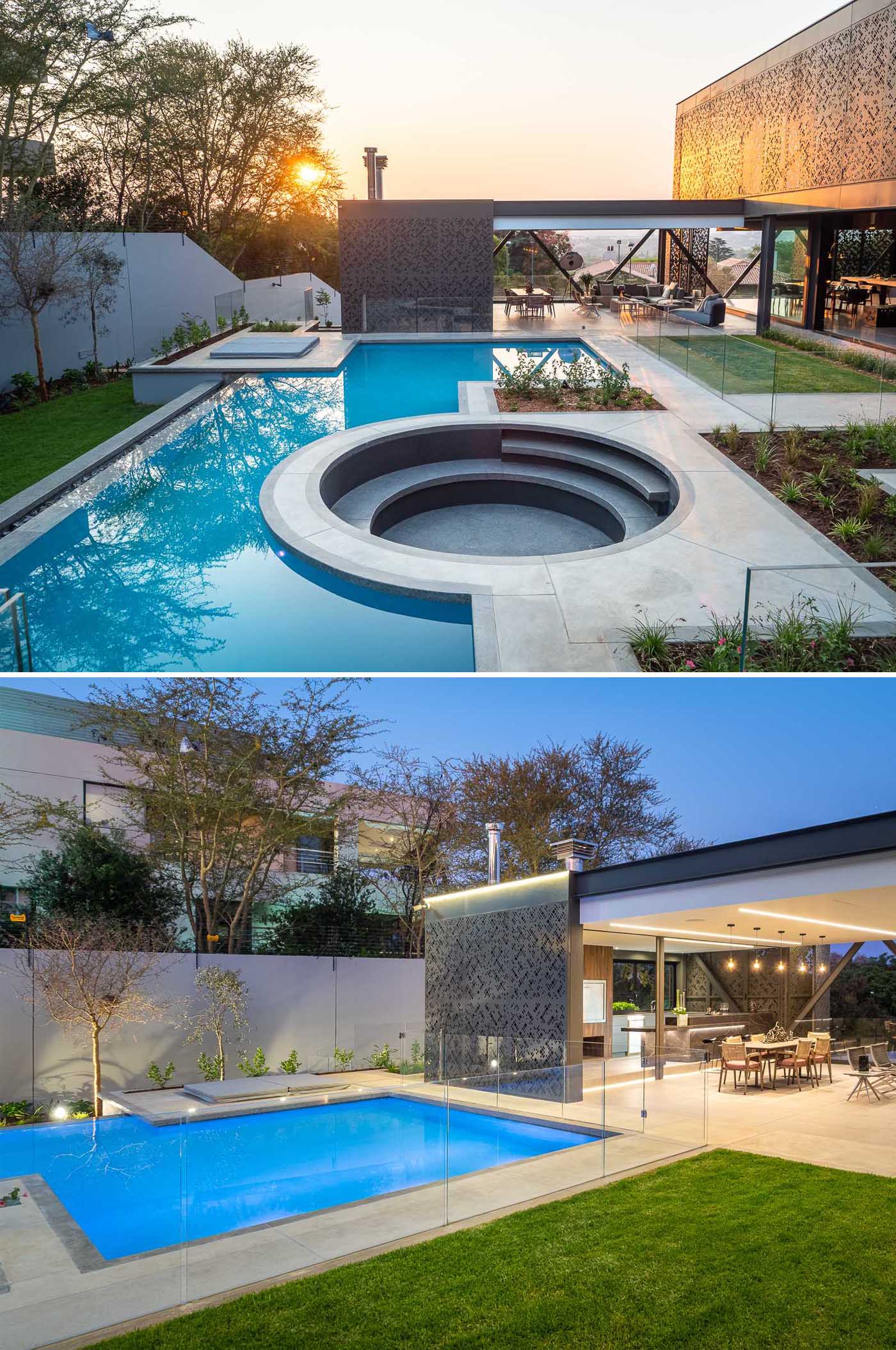 The lanai creates a place in the shade for a kitchen, dining area, and lounge.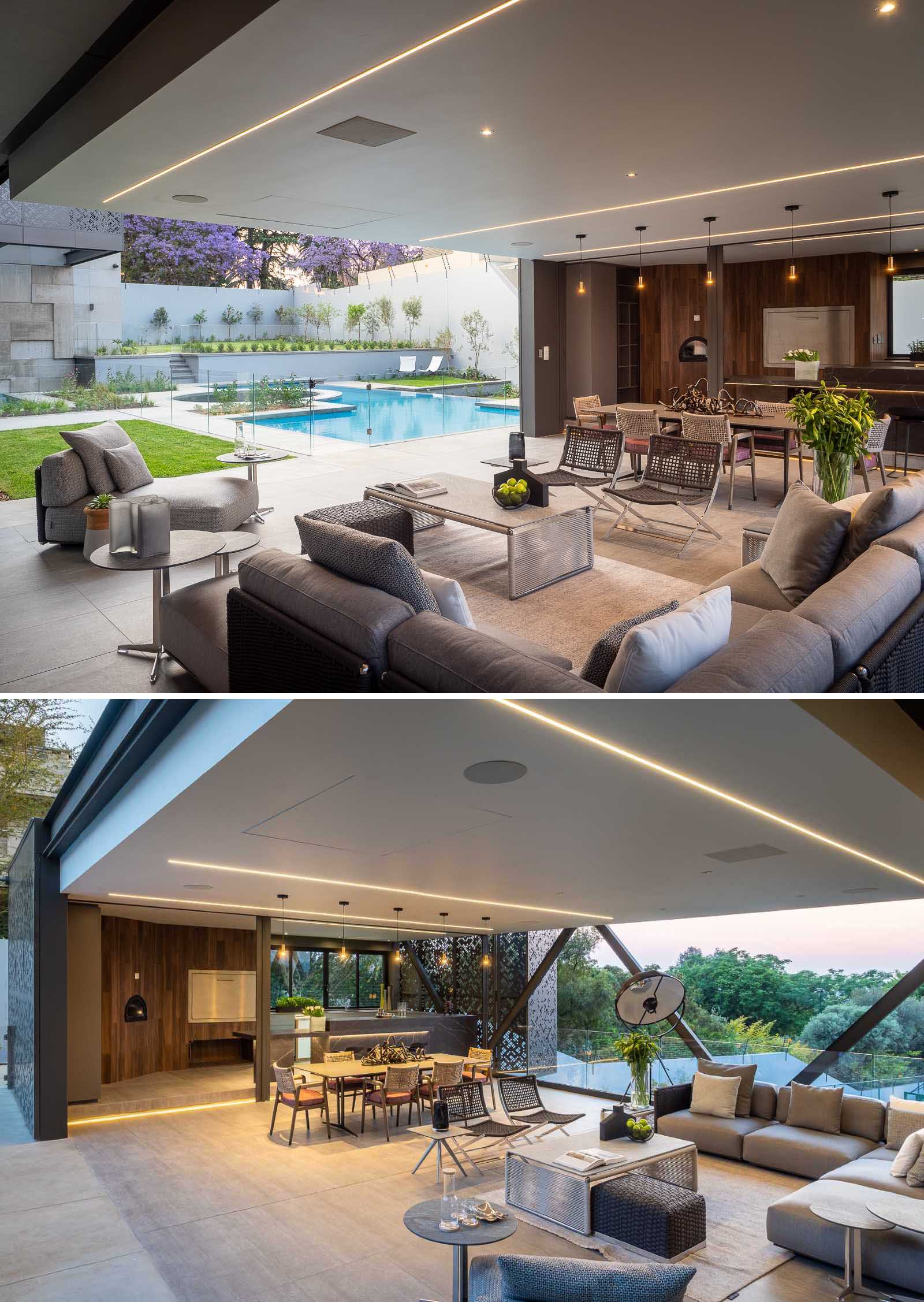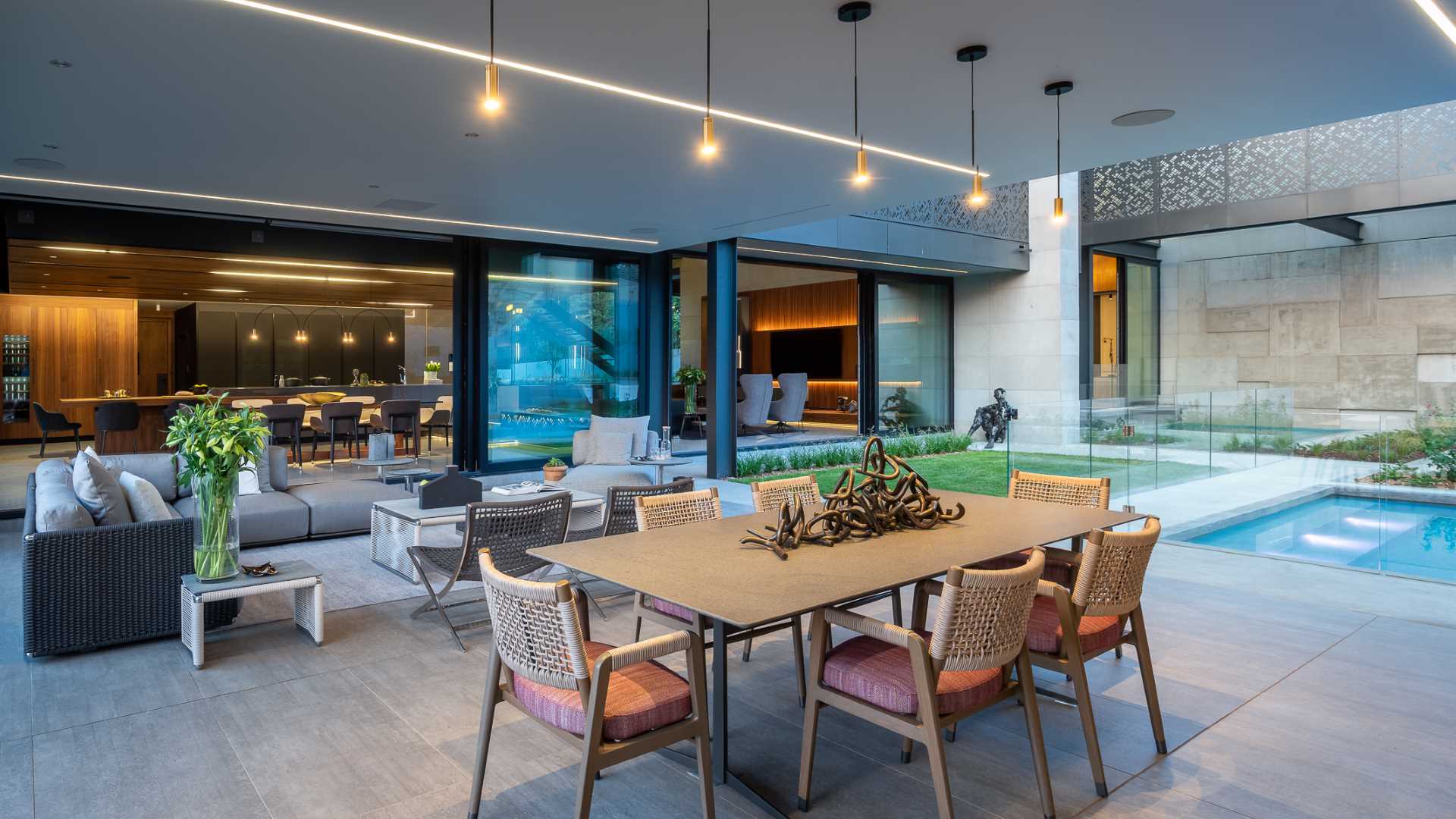 Throughout the house are a collection of steel sculptures by artist Regardt van der Meulen.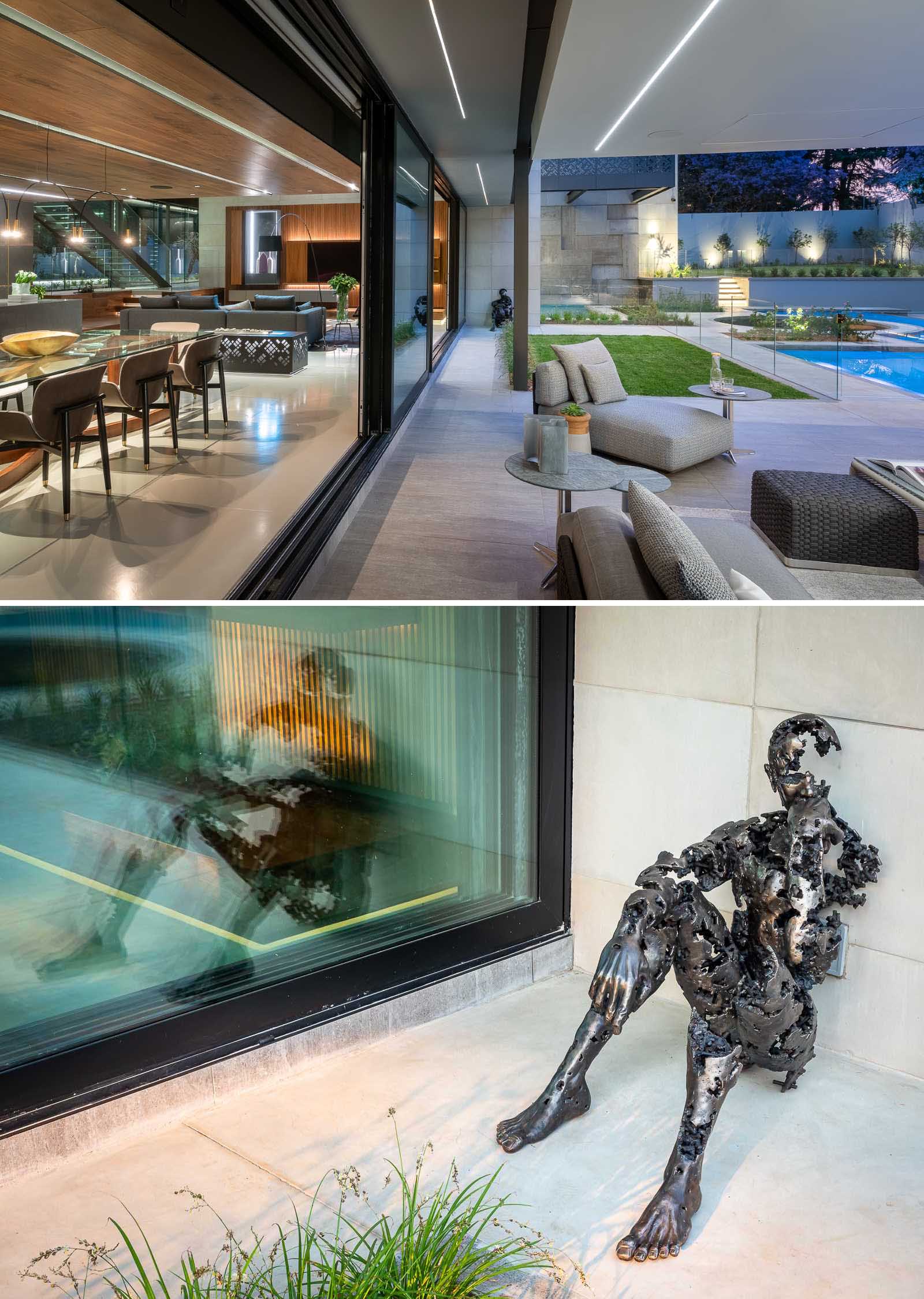 The interior of the home includes an open floor plan for the social areas, like the family room, dining area, and kitchen.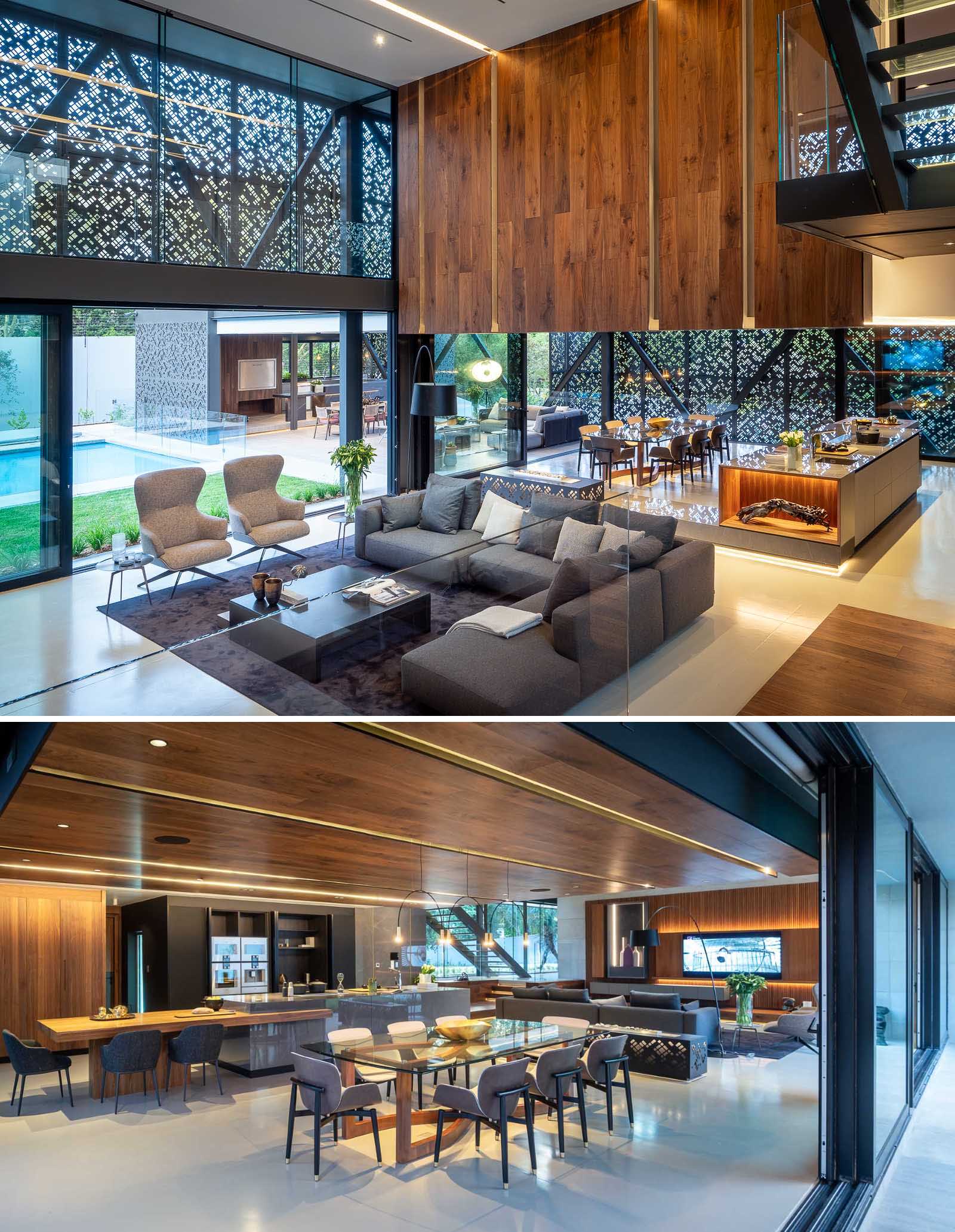 The family room includes a double-height ceiling, a wood accent wall with hidden lighting, and a view of the pool.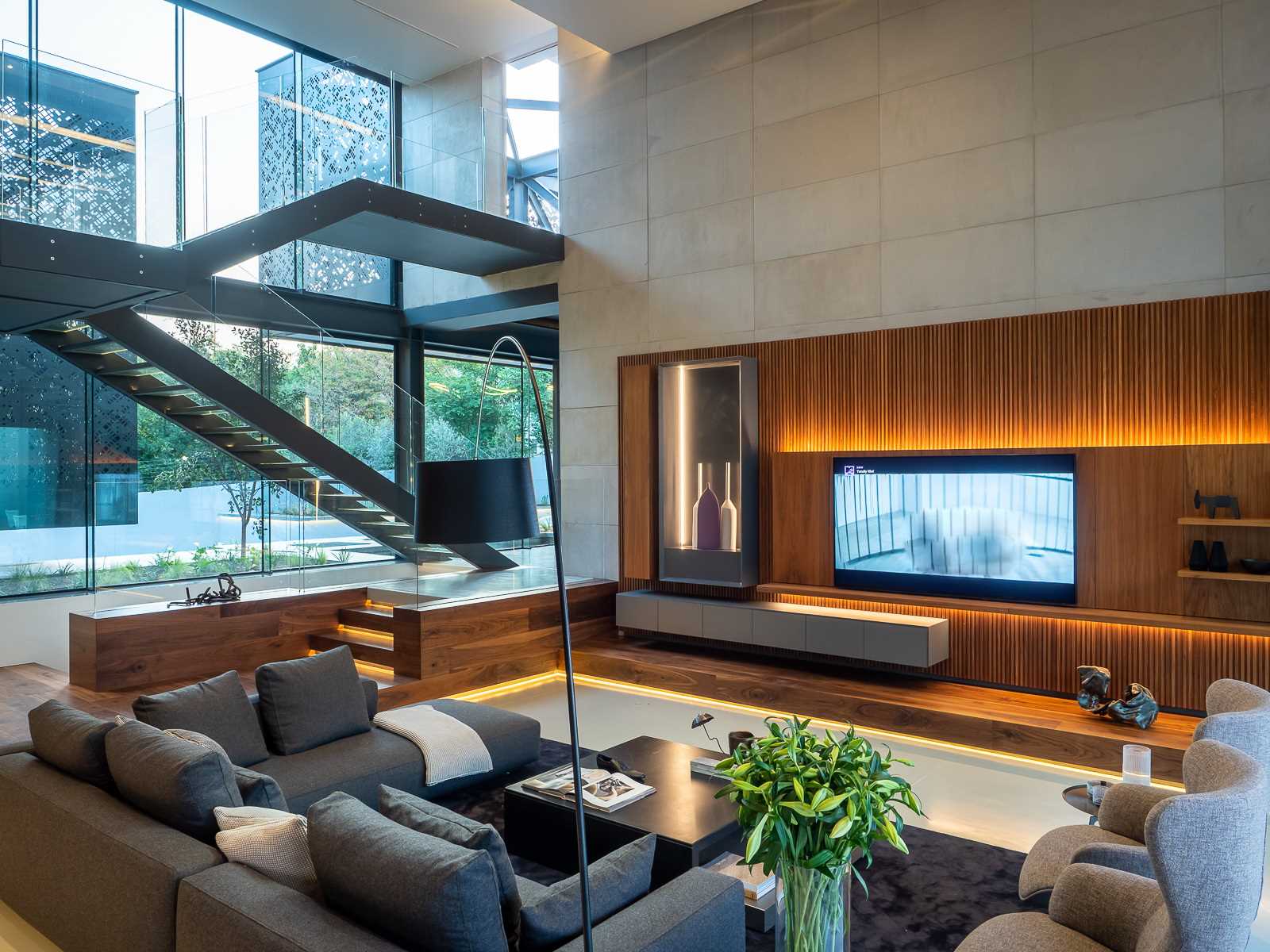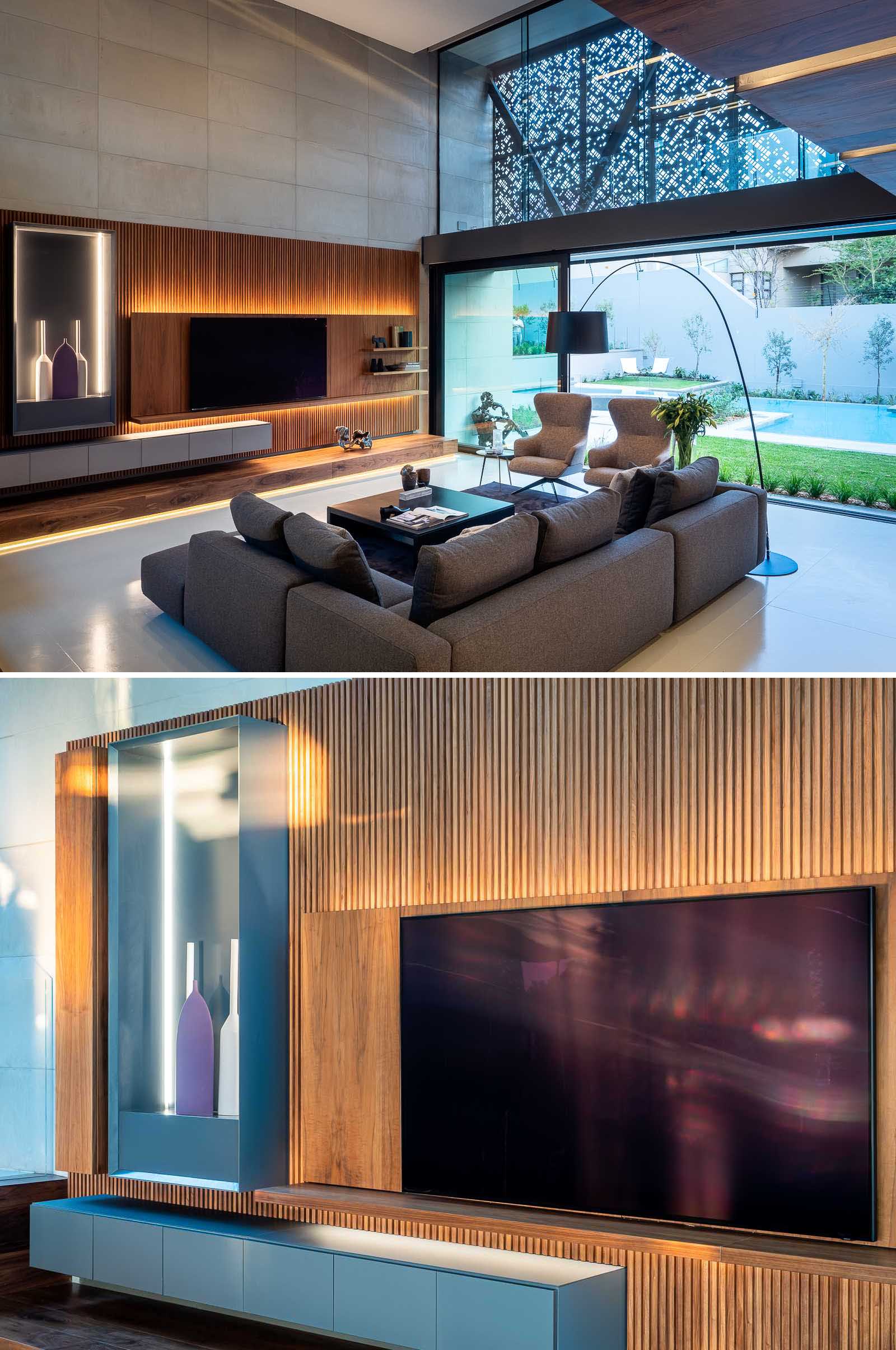 In the kitchen, black cabinets have been combined with wood and metal accents. At the end of the island, there's a casual dining area. Adjacent to the kitchen is the main dining area with a large glass table with a wood base.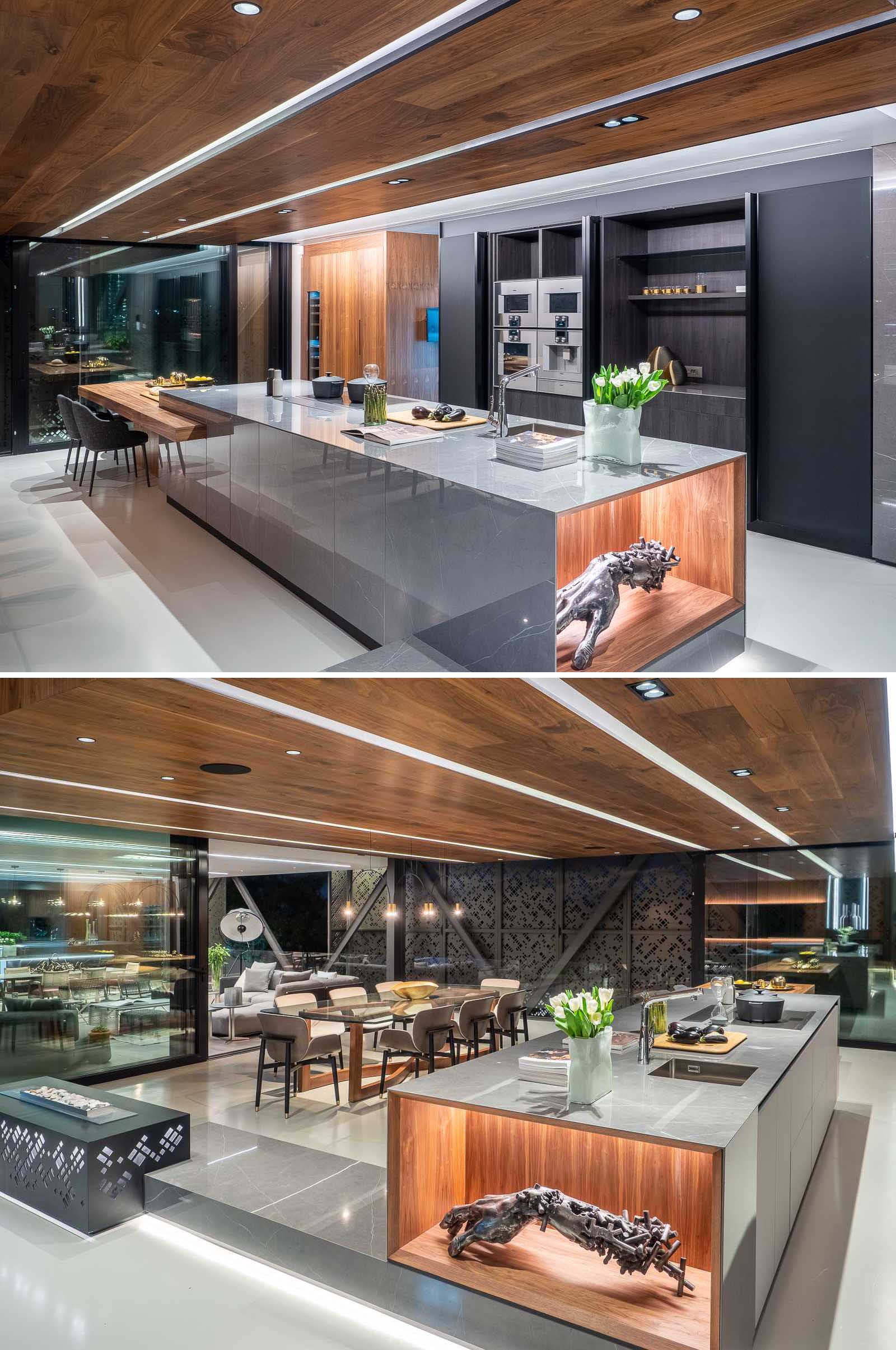 Before heading upstairs, there's also a formal lounge that opens up to the water feature outside.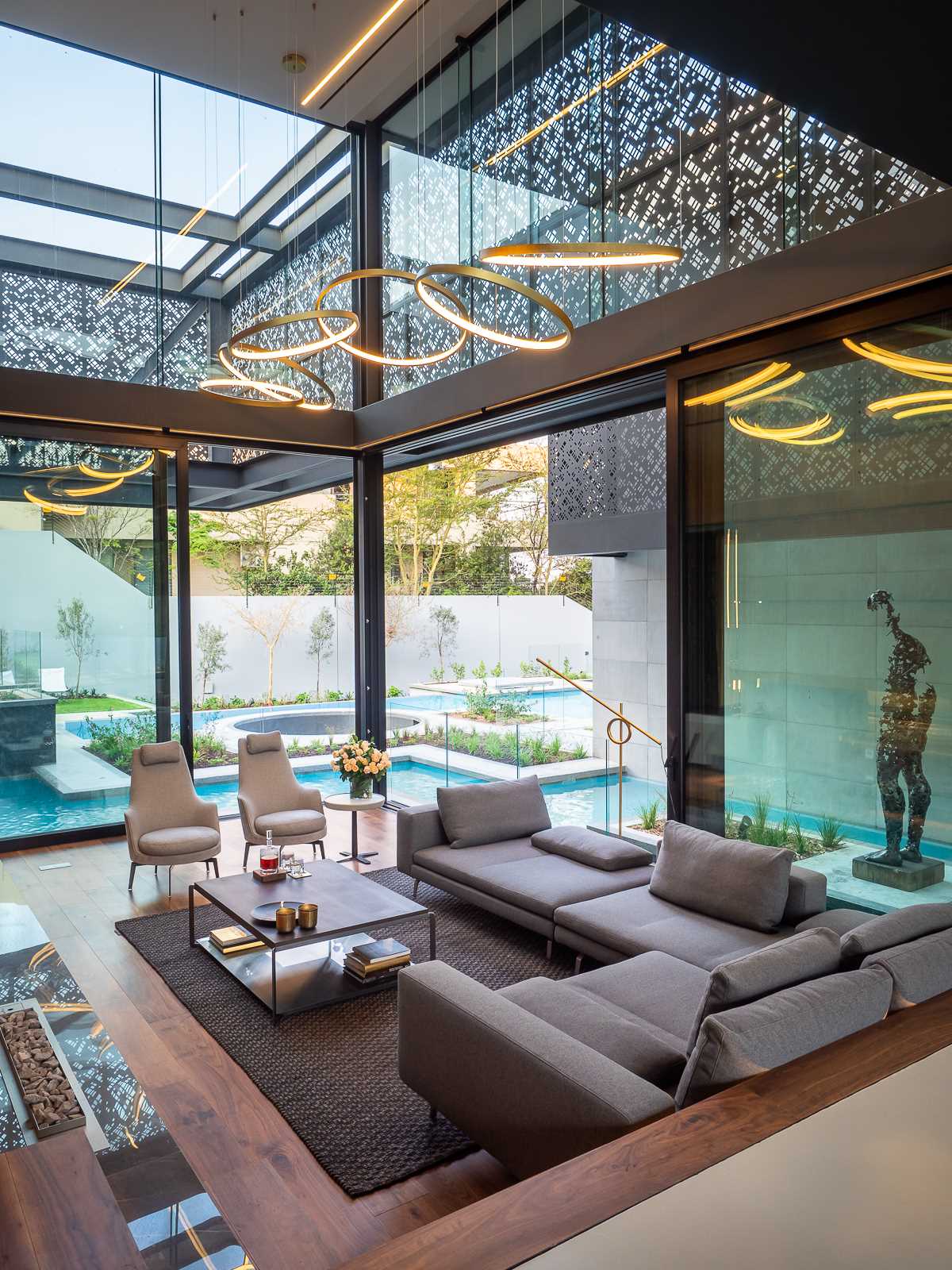 A glass staircase with hidden lighting connects the lower levels with the more private areas of the home.
Upstairs, there's a dressing room with plenty of closet space and mirrors.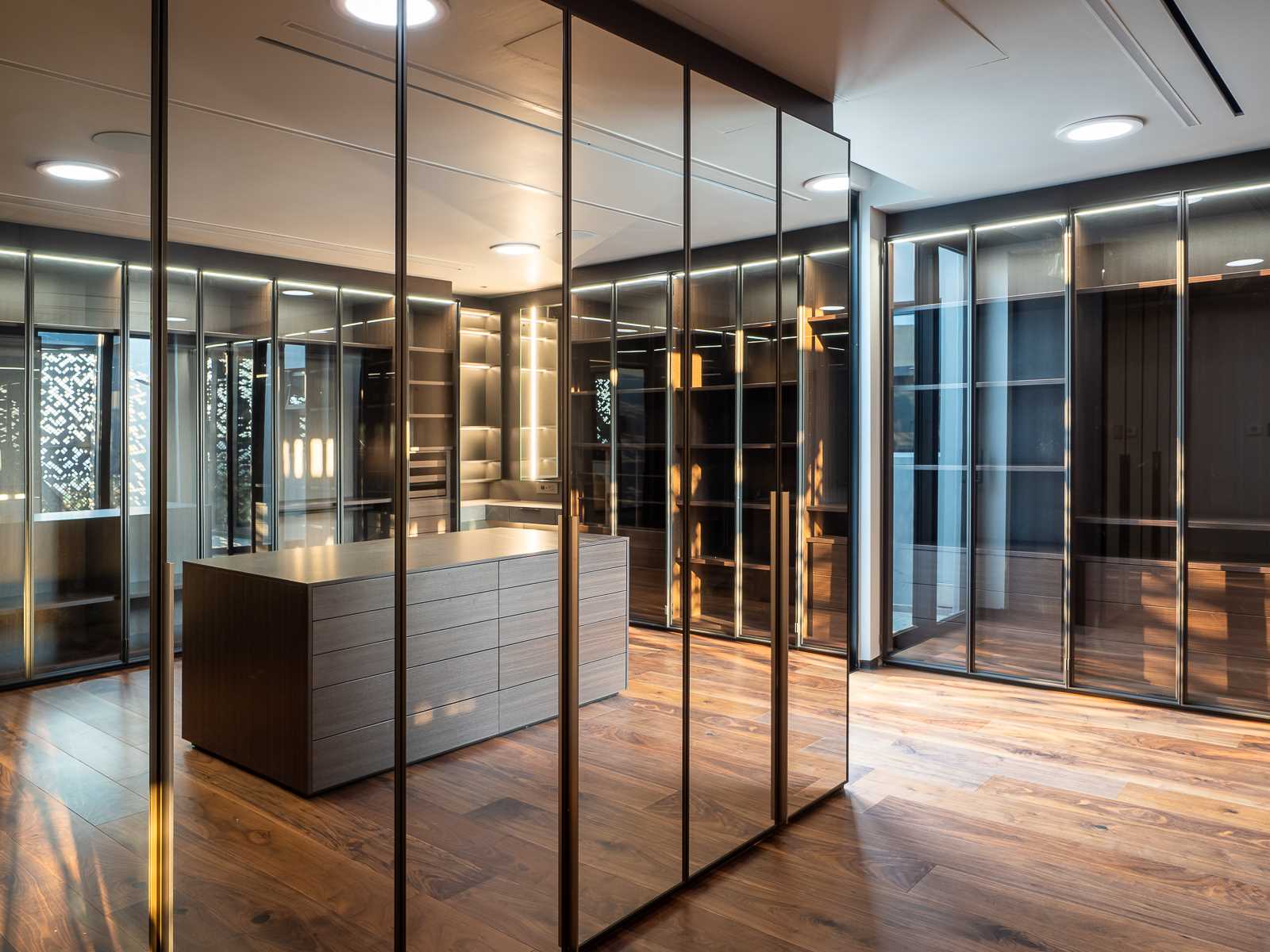 Here's a look at two of the bathrooms, the first is the primary bathroom with lighting embedded into the ceiling, while the guest bathroom has a backlit mirror.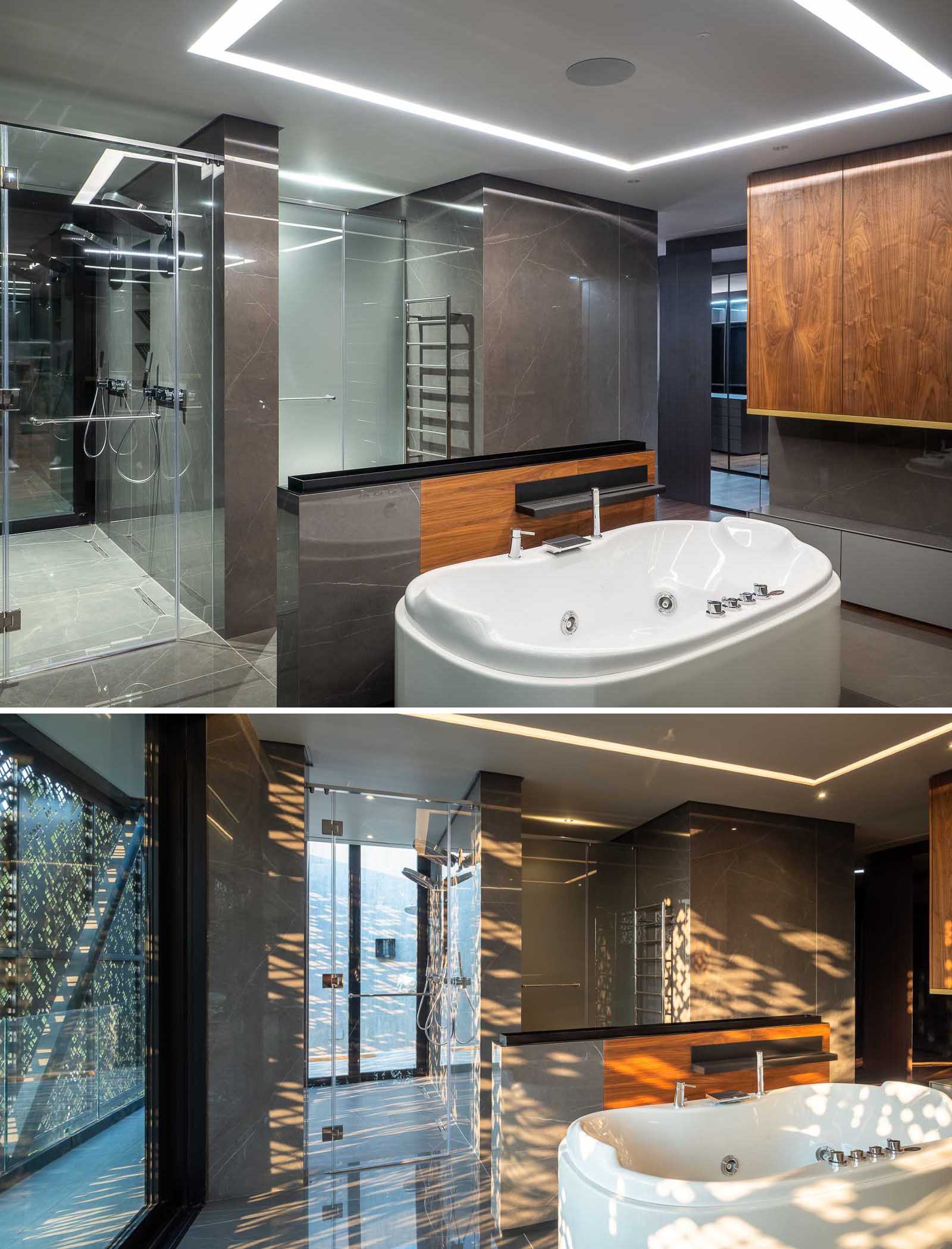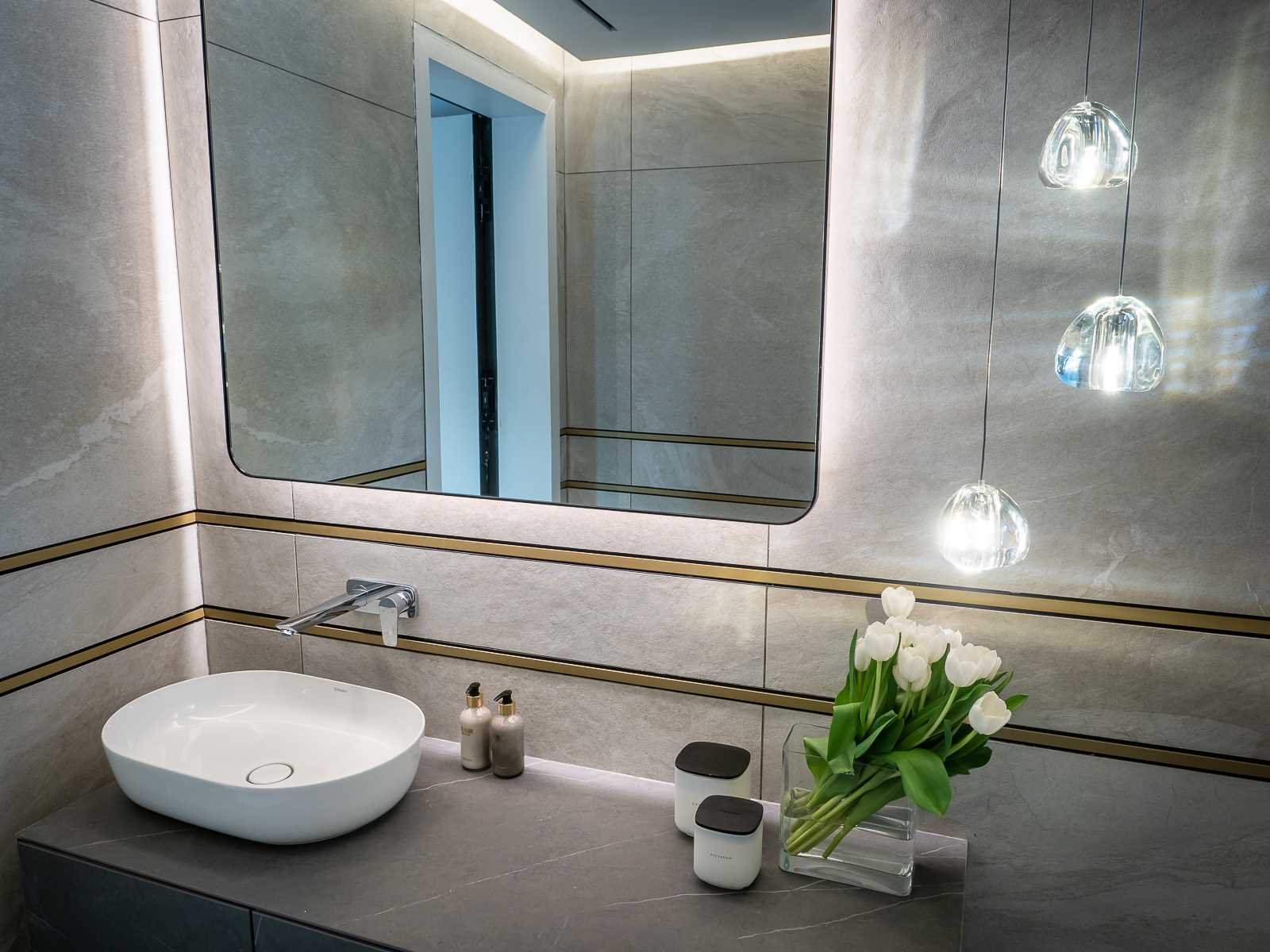 Photography by Franz Rabe
Source: Contemporist