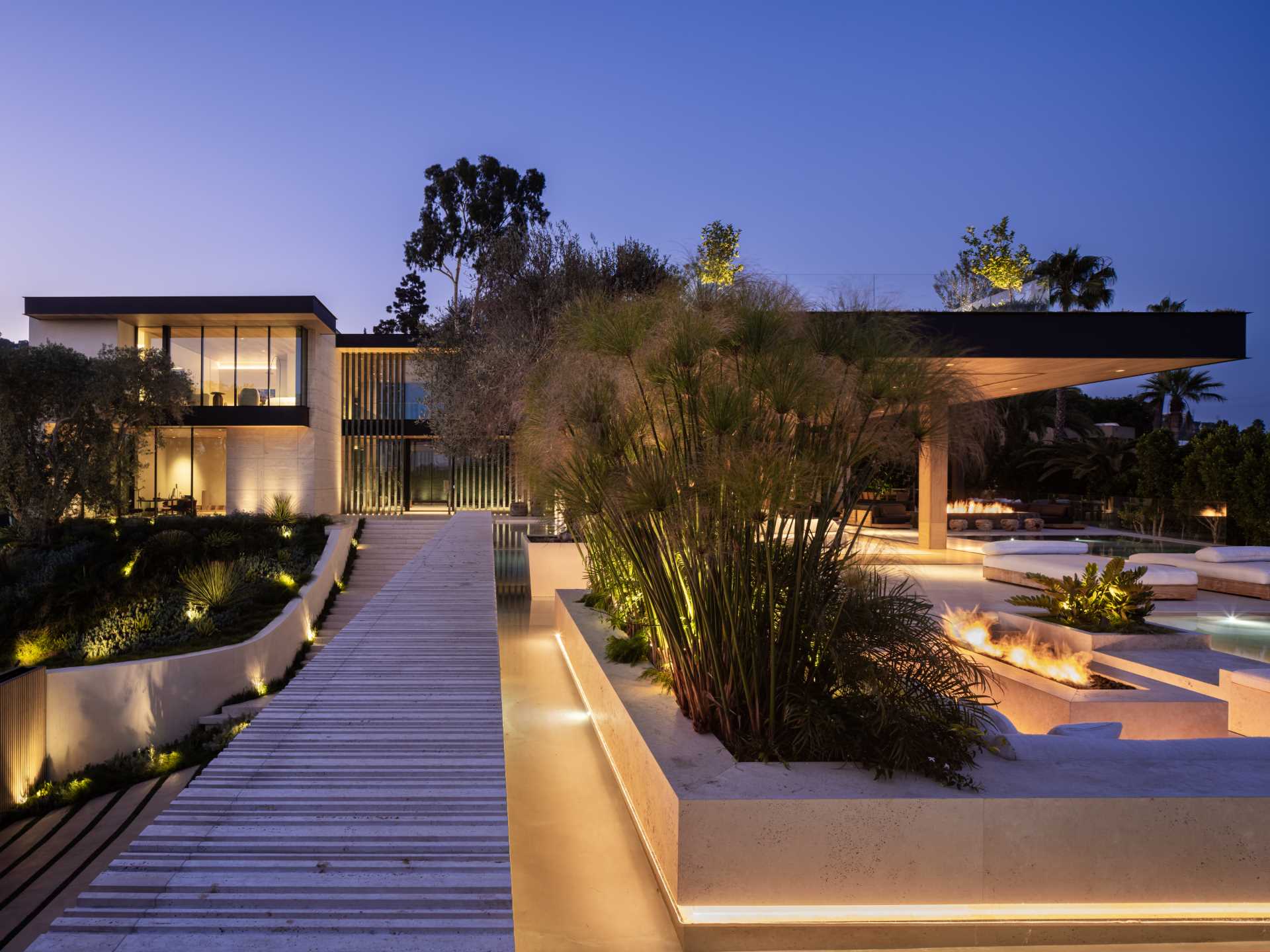 Paul McClean Of McClean Design has completed a new home in Los Angeles, California, whose design is showcased with the inclusion of exterior lighting.
The home has an exterior facade of wood, stone, and glass, all of which are easily seen during the day, and at night, with the lights in the garden and along the walls.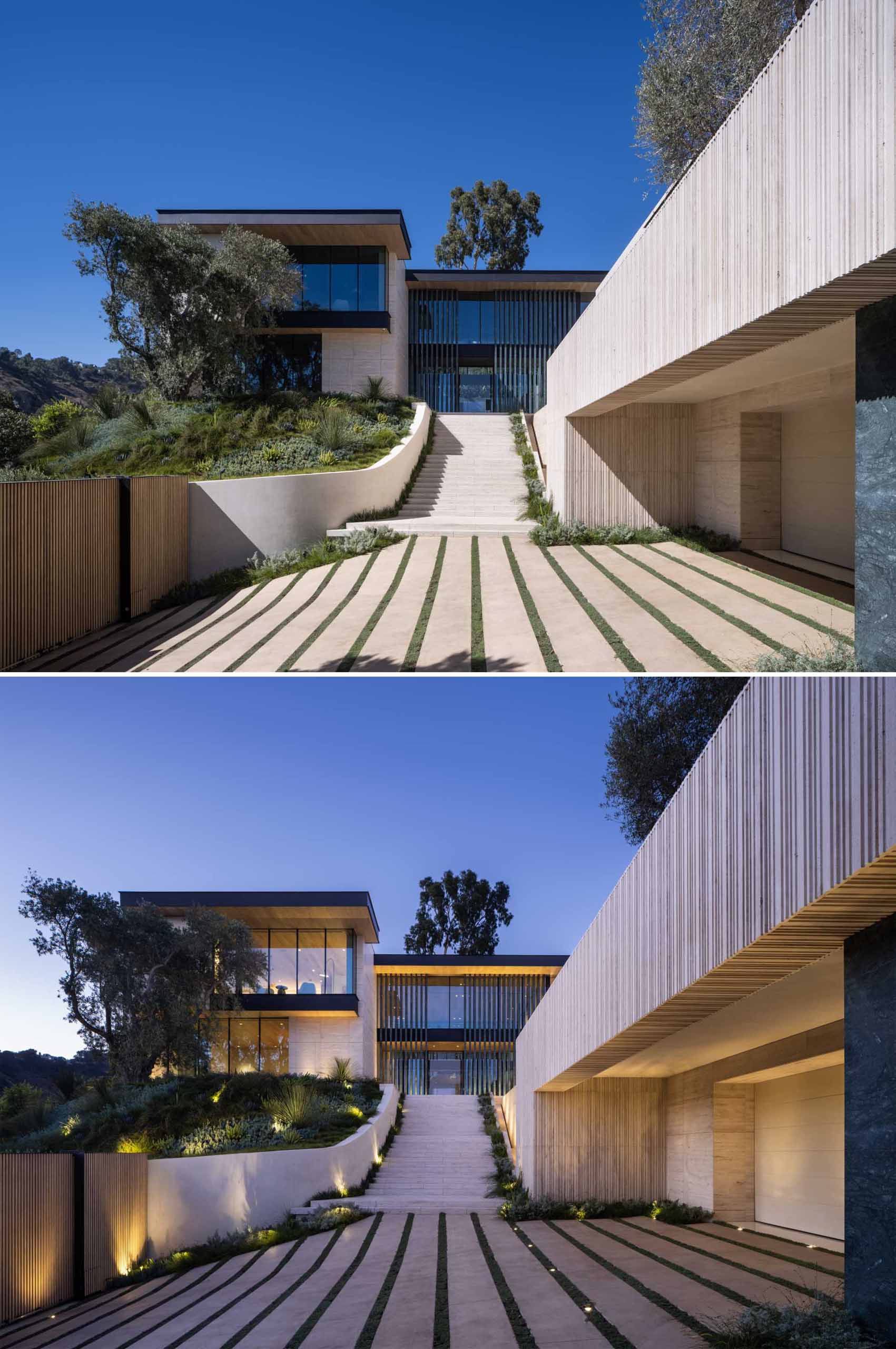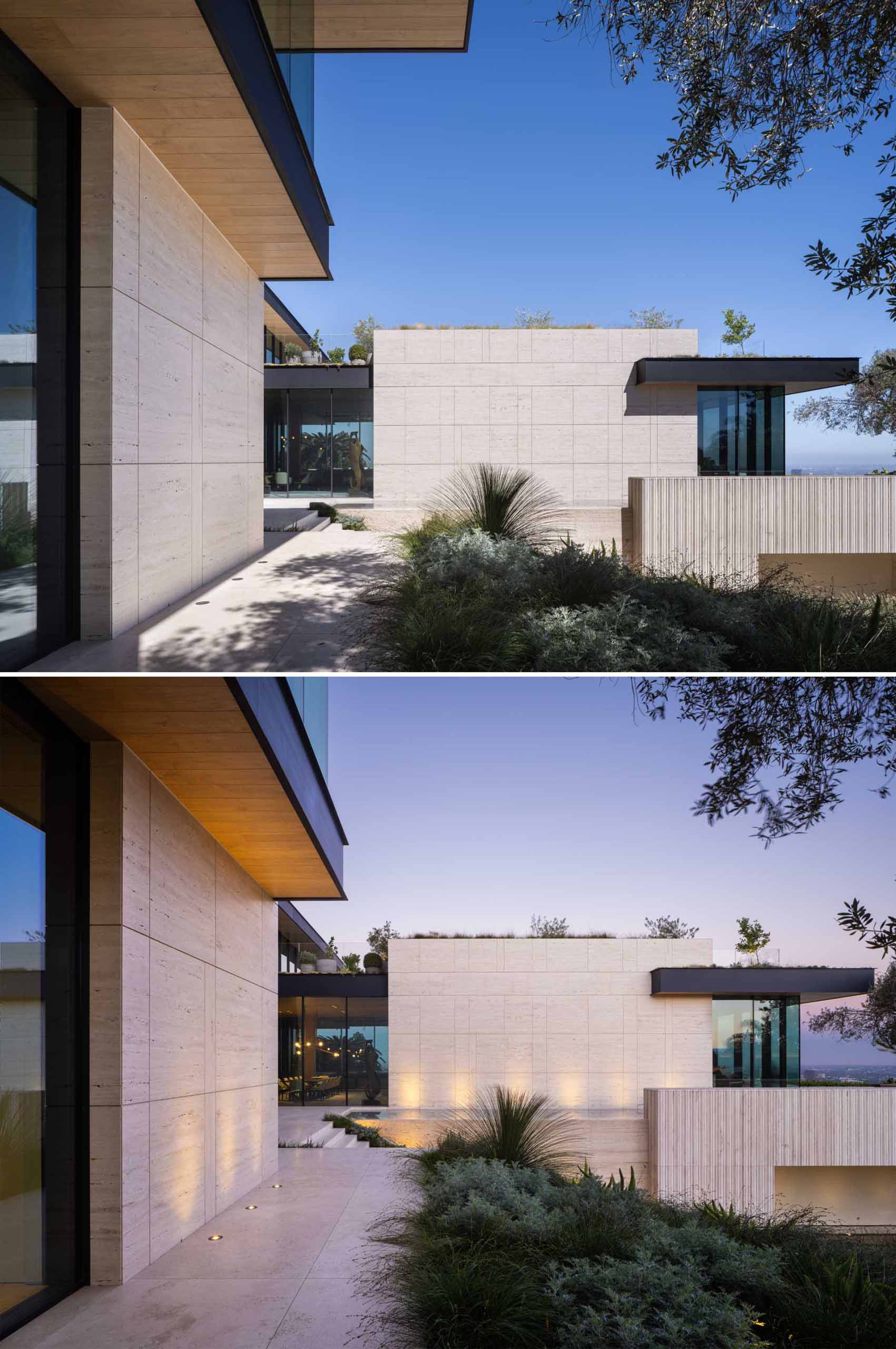 The home also includes water features and a swimming pool, all of which include lighting that can be seen at night.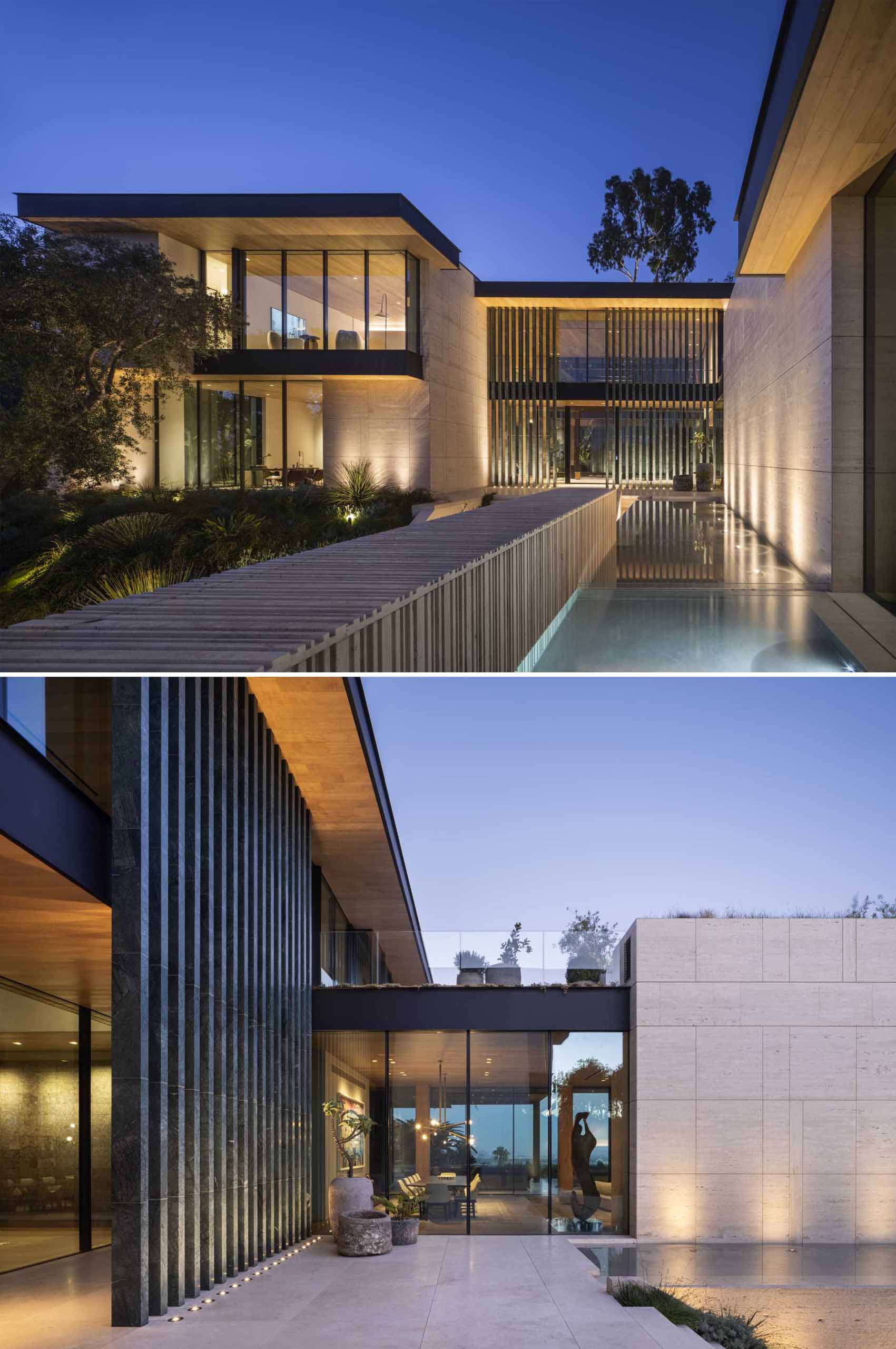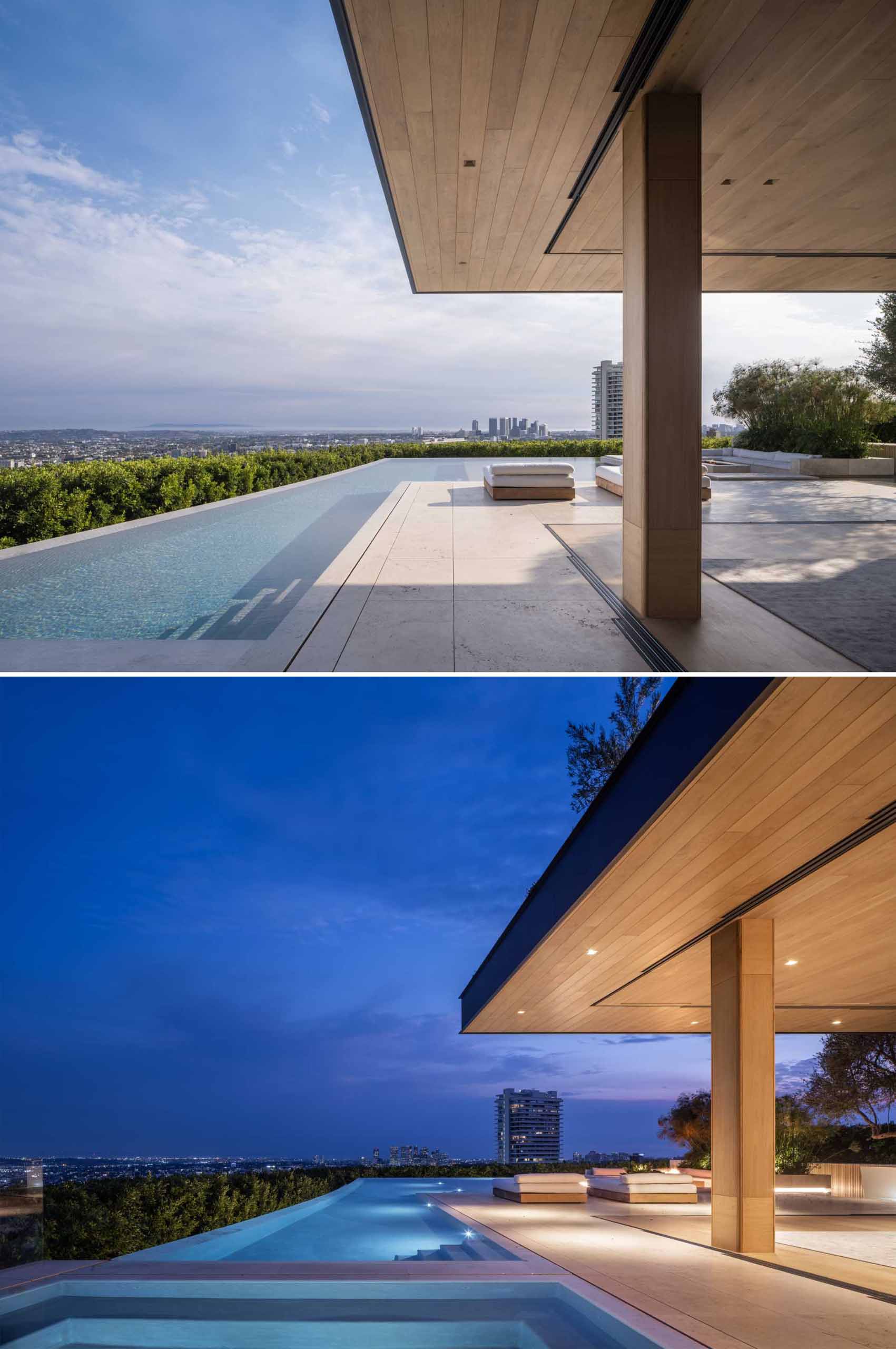 The pool has uninterrupted views of the city, while the patio connects directly to the interior living spaces when the glass walls are opened.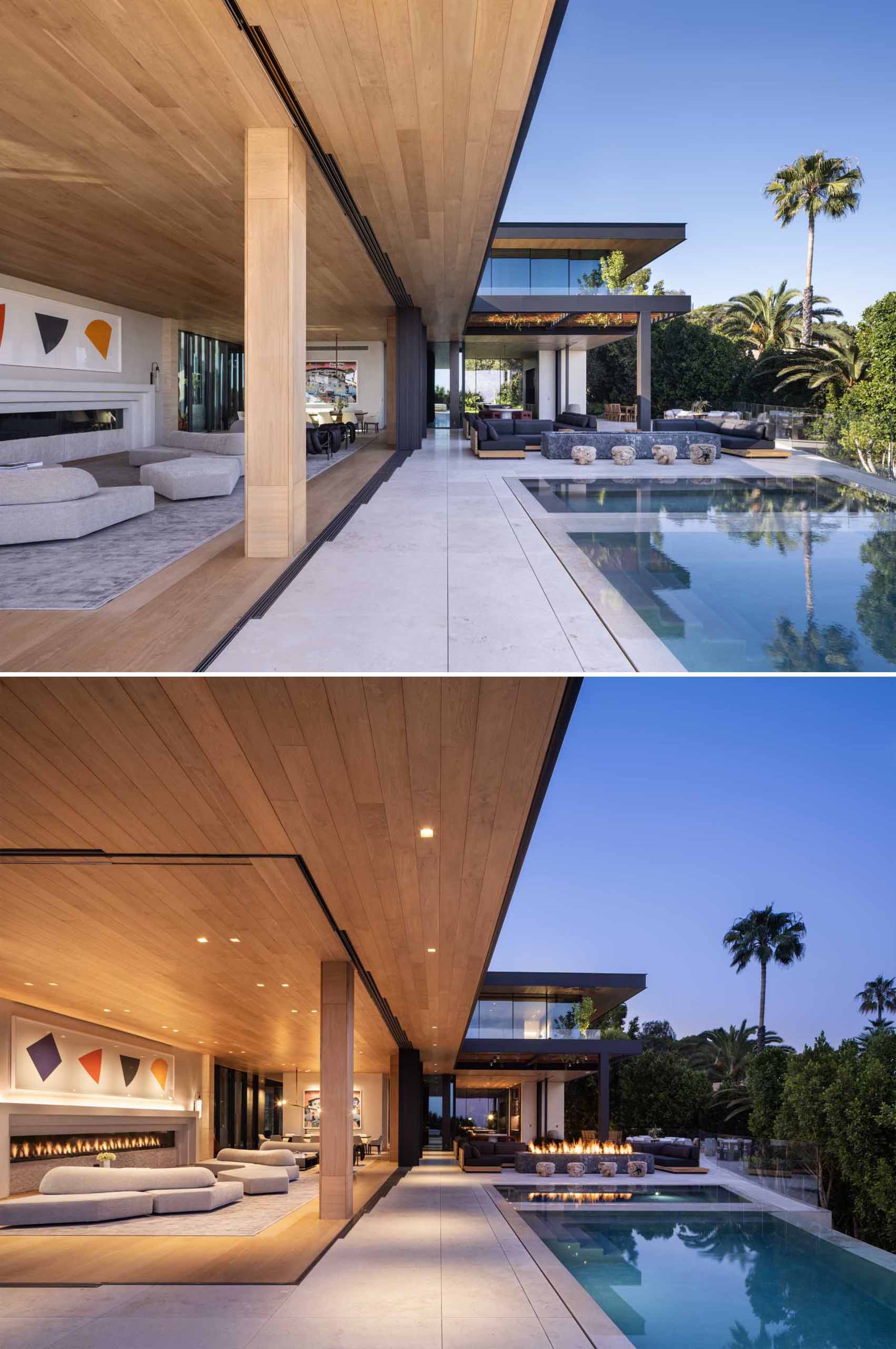 The various areas surrounding the pool include a sunken fit pit with seating and outdoor daybeds.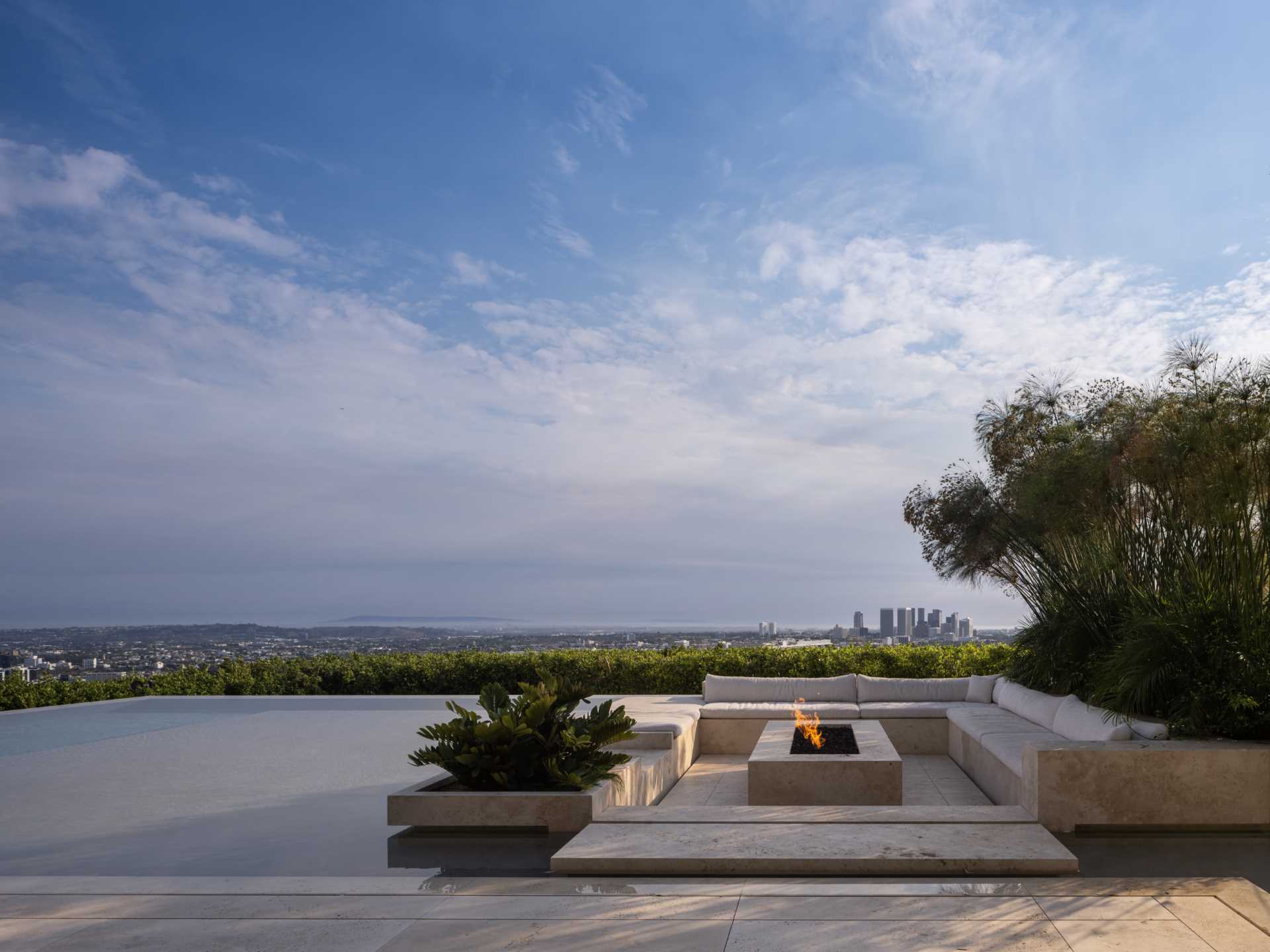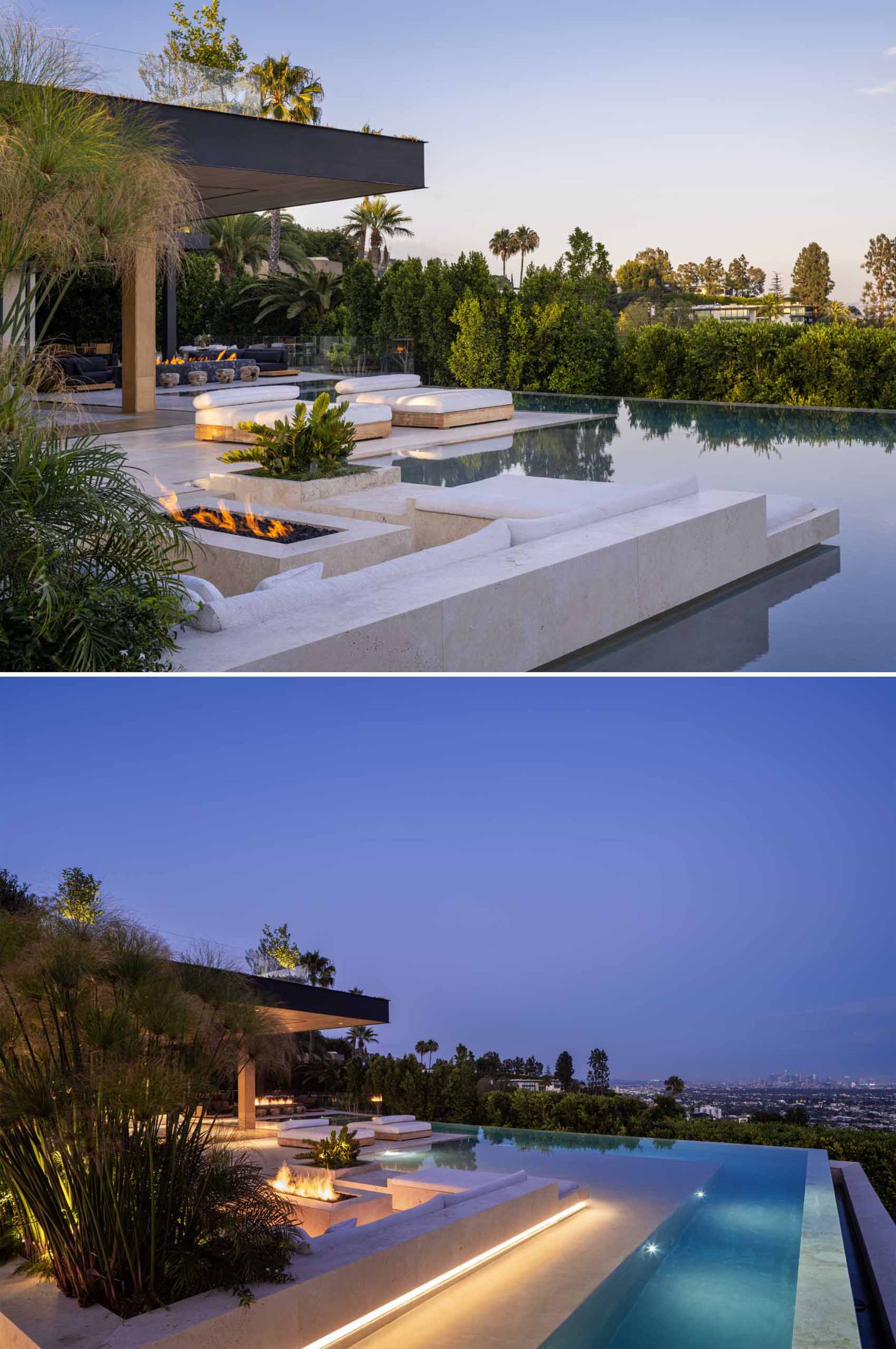 Further outdoor living can be achieved by visiting the roof, where there's a fountain, lounges, a firepit, as well as a dining area with a couch and table. This outdoor space also has a view of the green roof.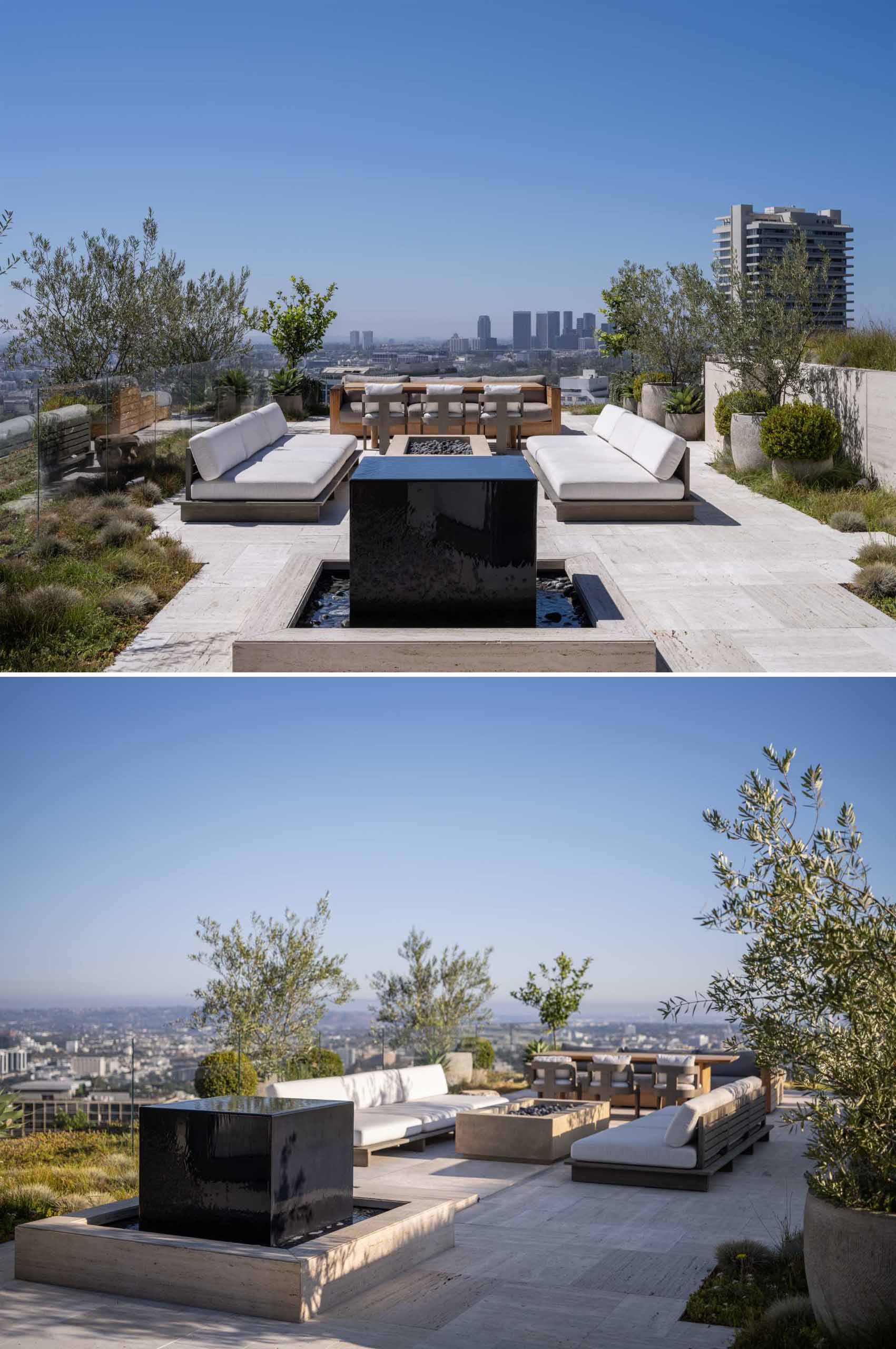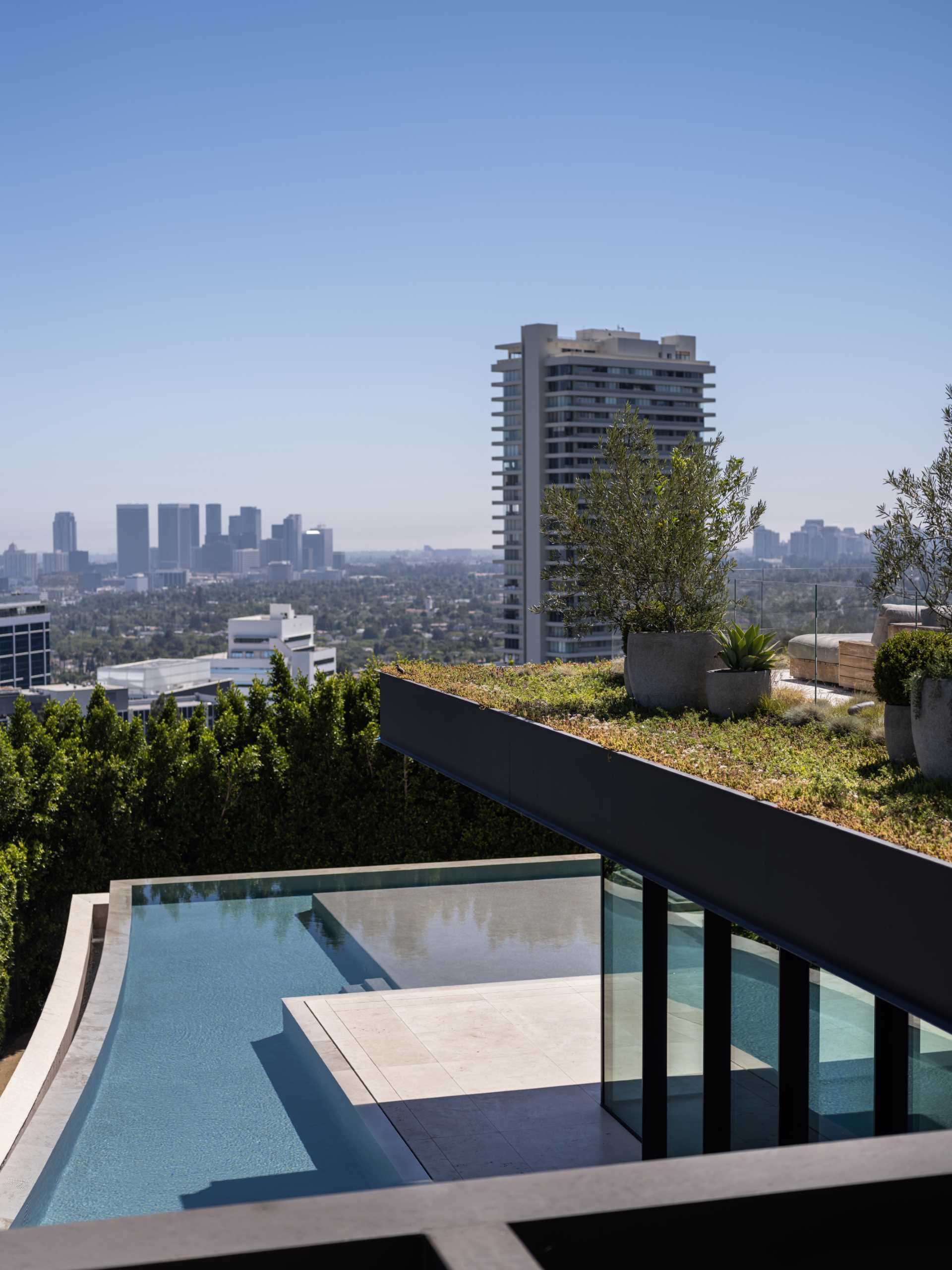 Let's take a look at the interior of the home that was designed by ColabHouse. The double-height foyer with a wall of windows makes for a grand entrance.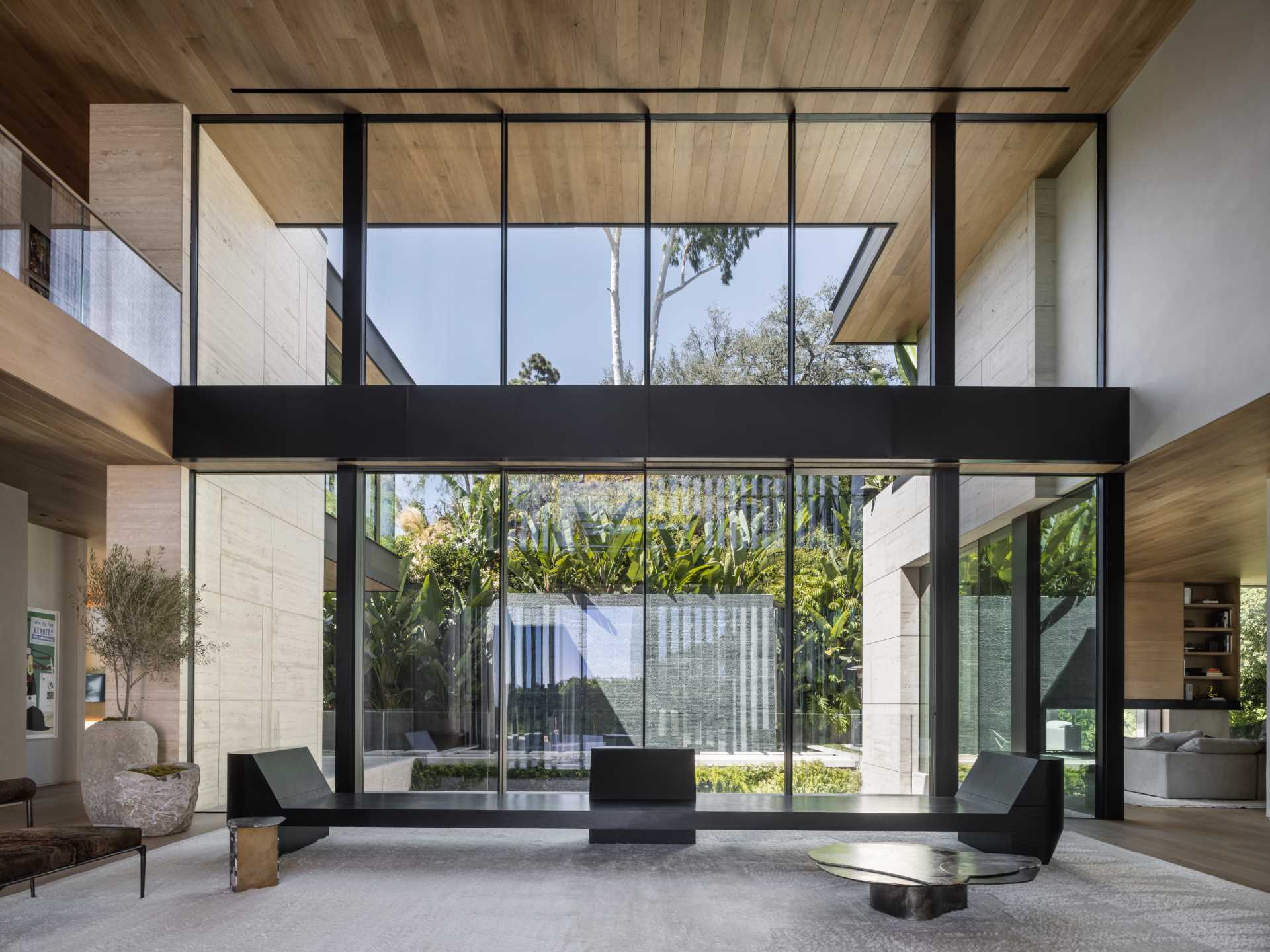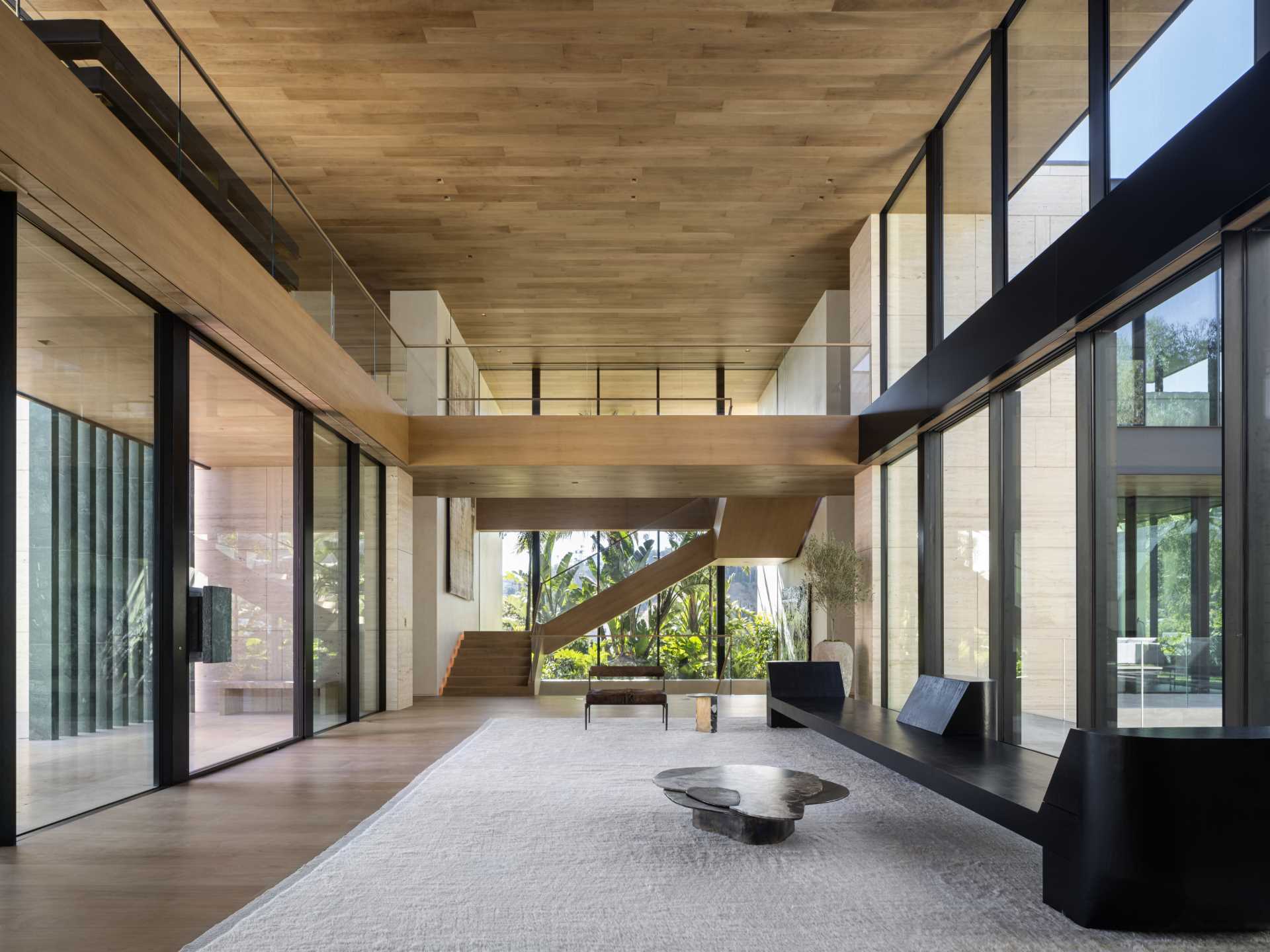 The living room, as well as other areas throughout the home, features a wood ceiling, while a long horizontal fireplace makes adds warmth to the space.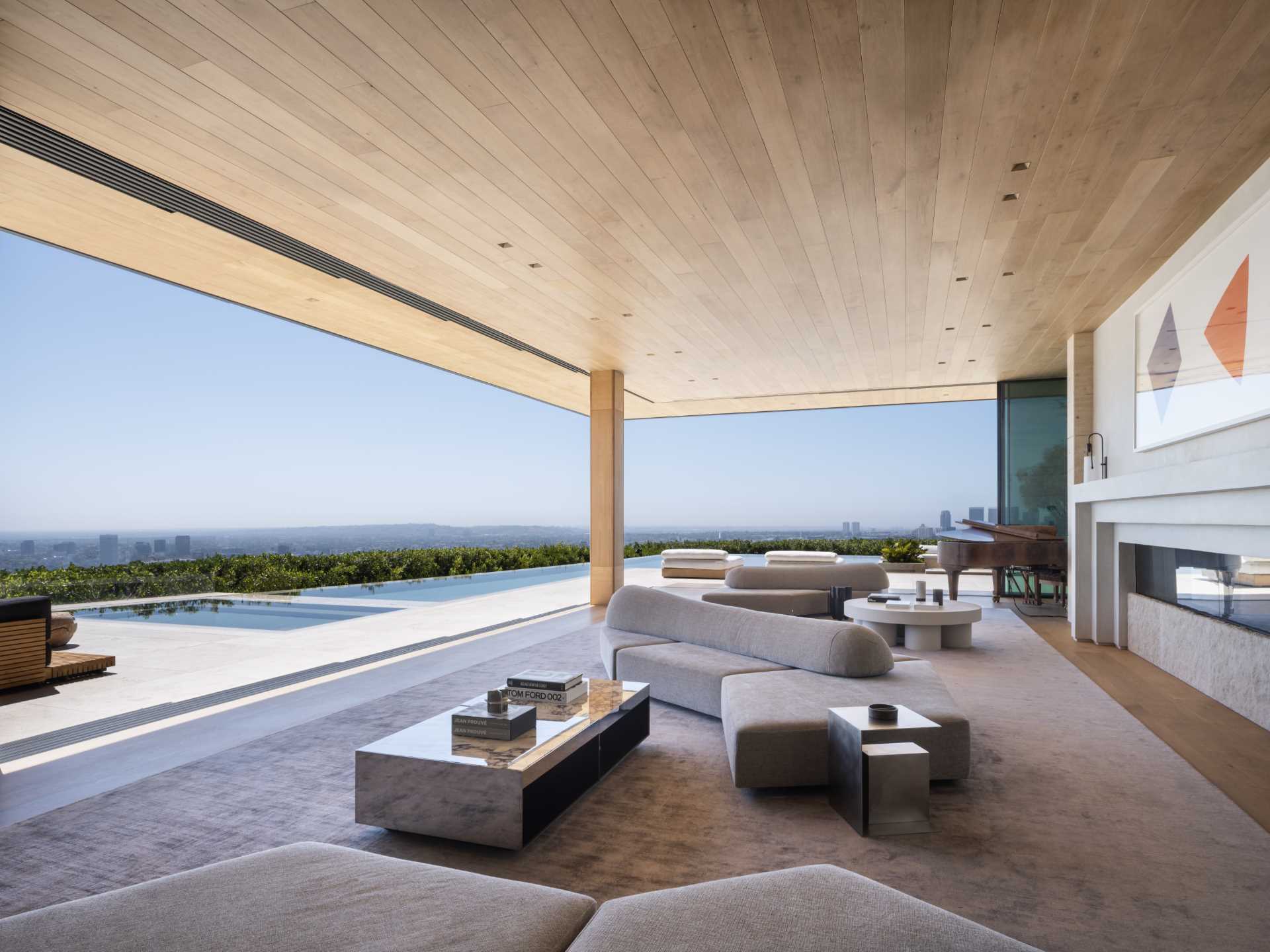 Adjacent to the living room is an open-plan dining area, where a large table can be used for entertaining.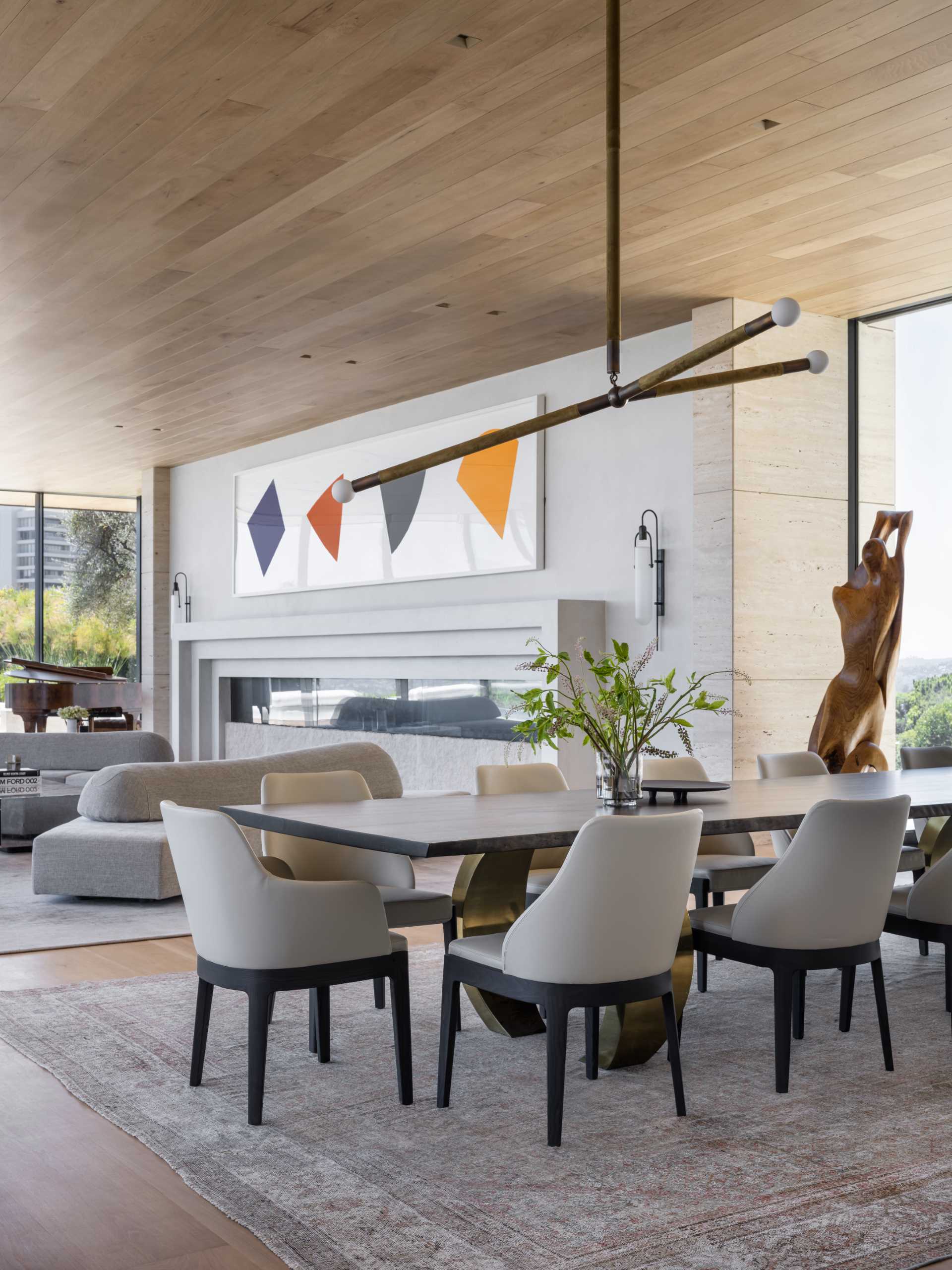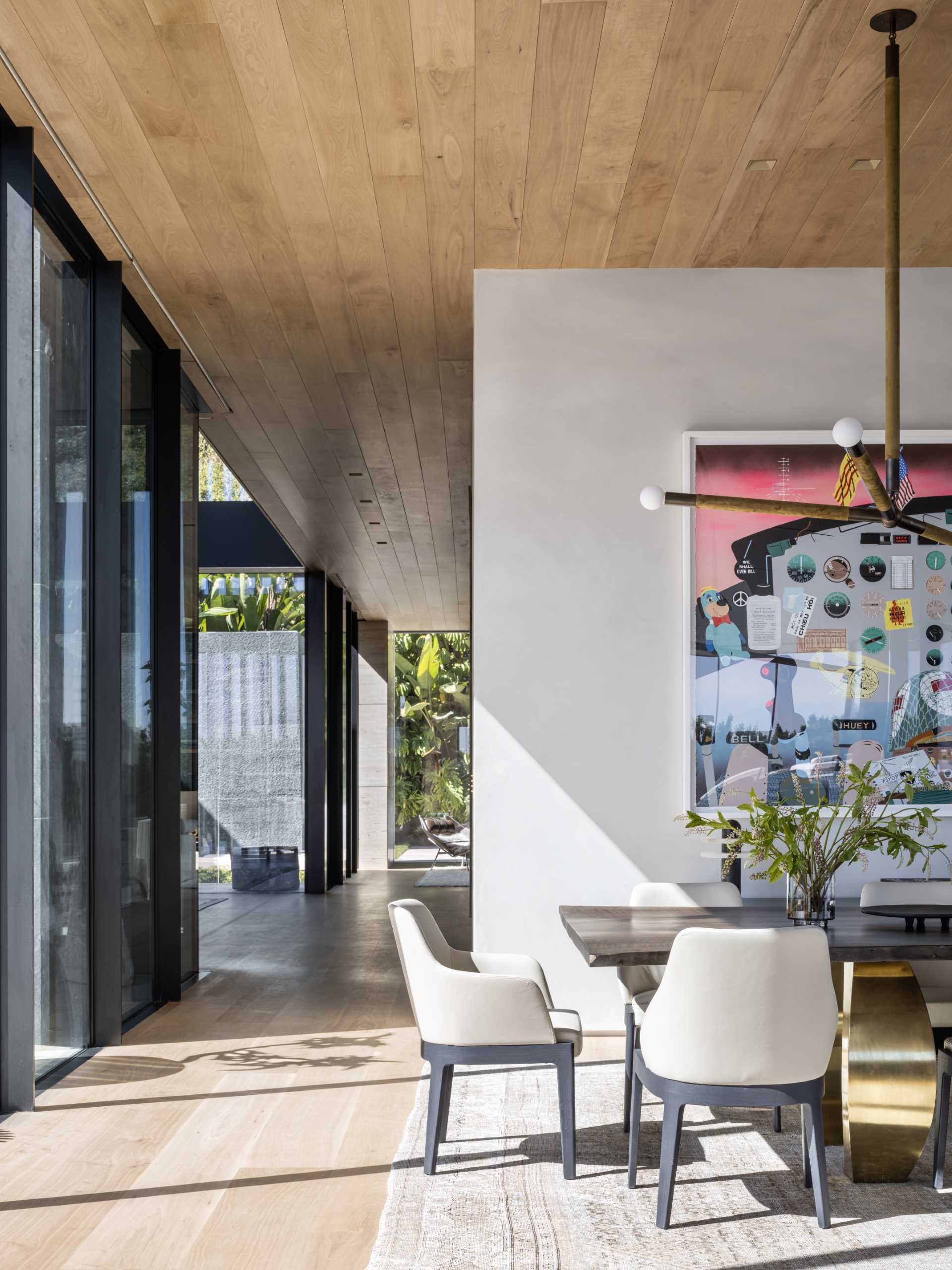 The kitchen makes a bold statement, with matte black cabinets and double islands.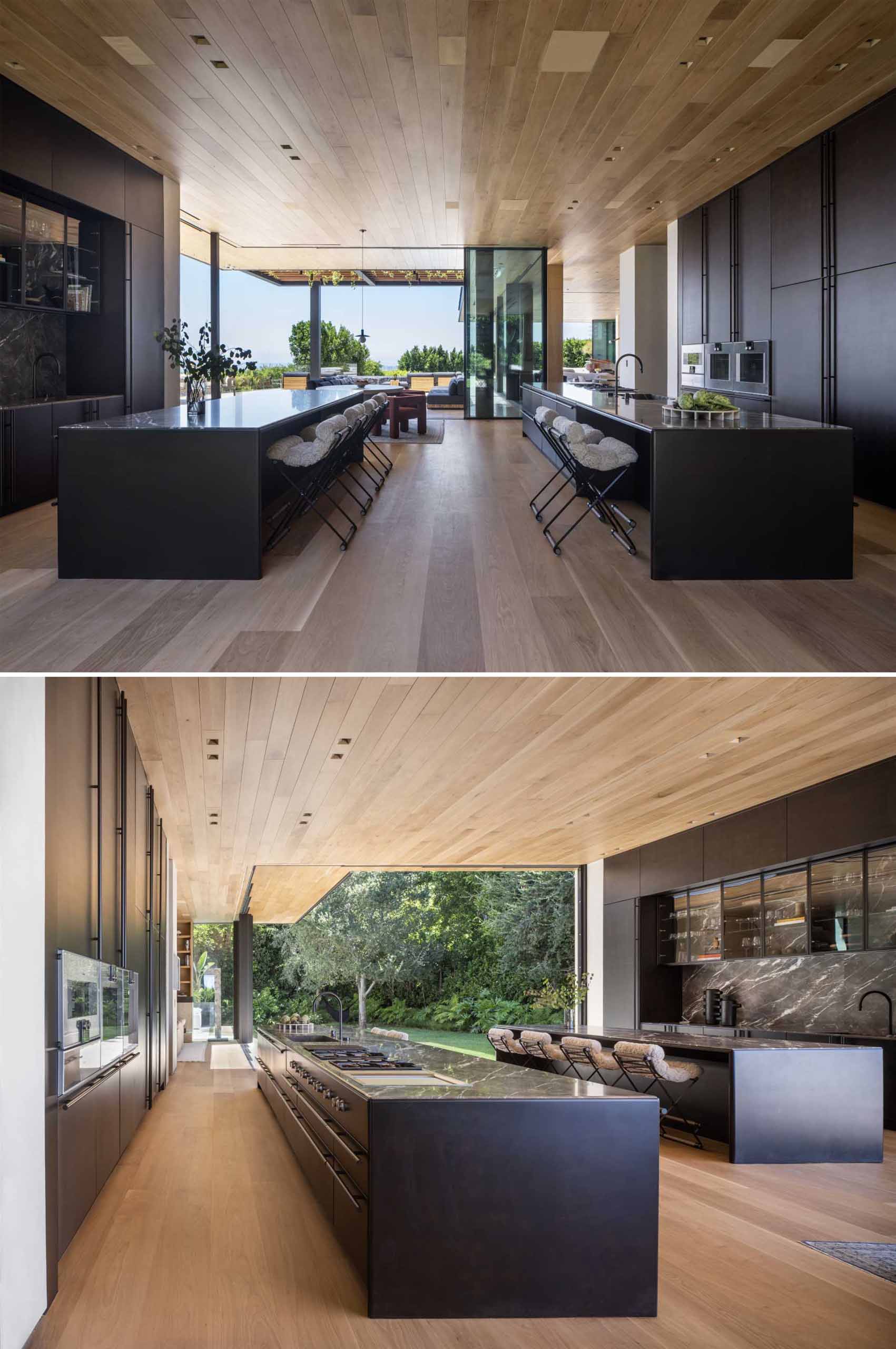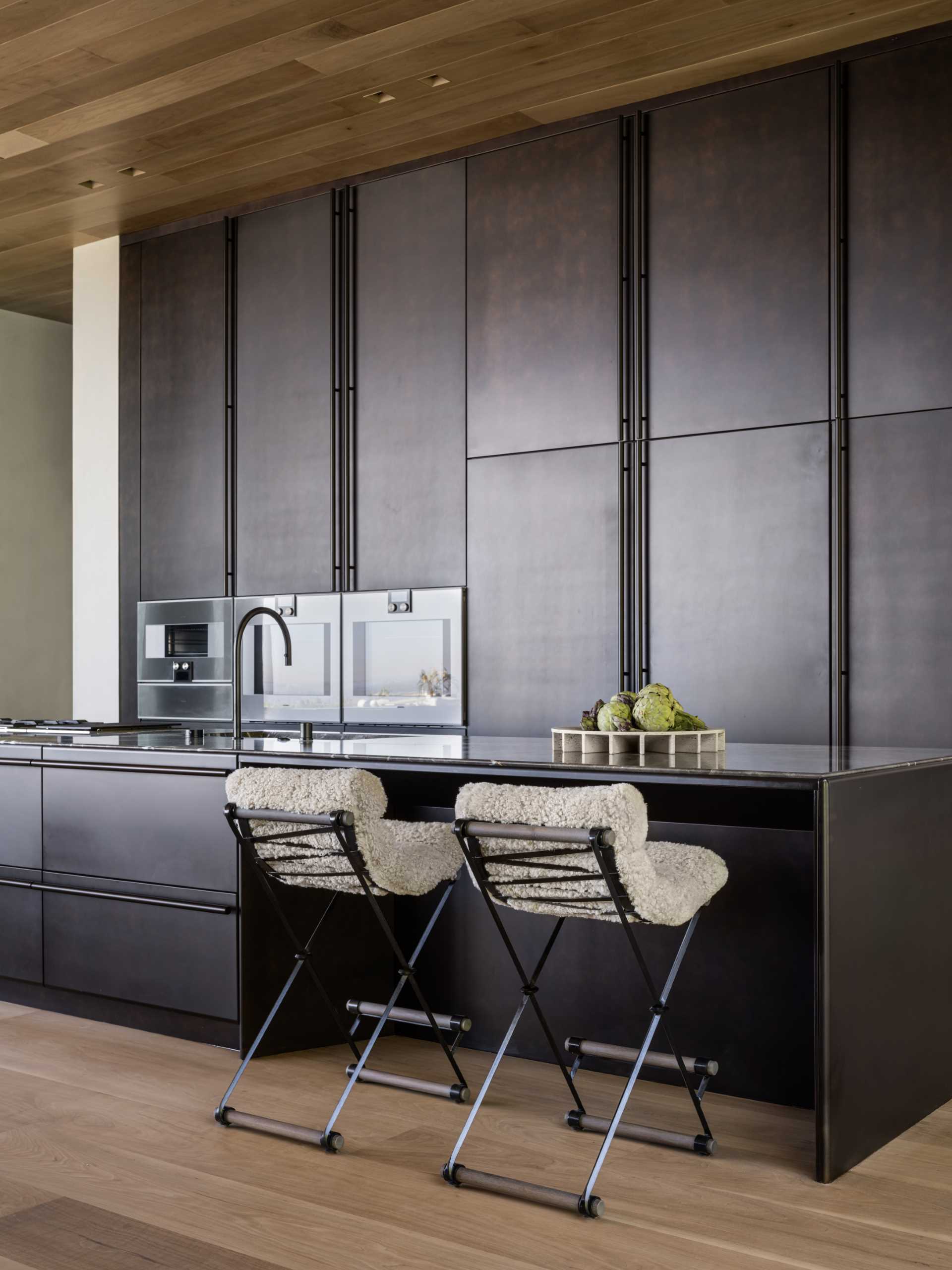 There's also a casual dining area with a round table and colorful chairs, that are anchored in the space by a square rug.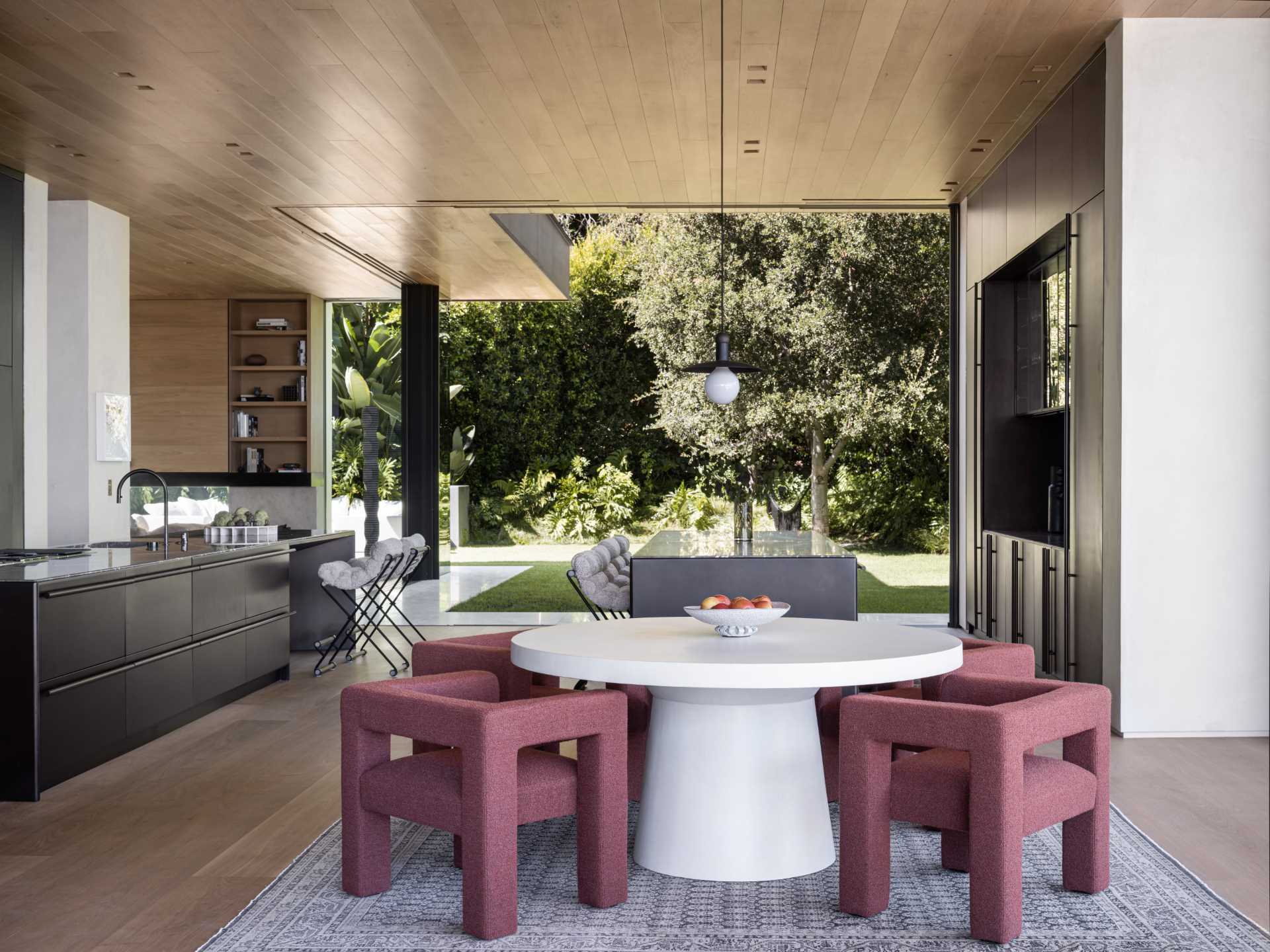 Due to the home being the location for a lot of entertaining, there's also a large secondary stainless steel kitchen.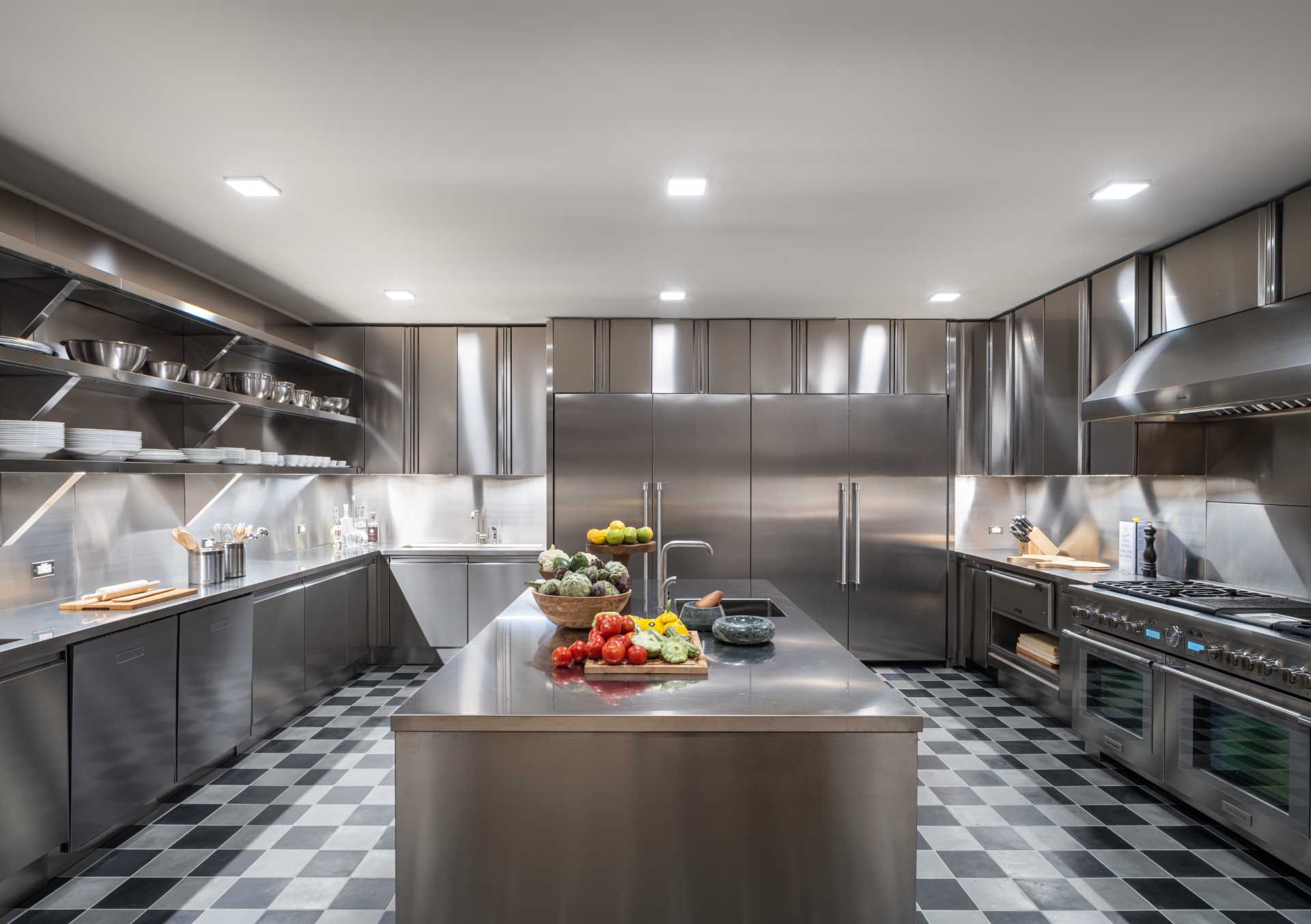 A smaller living room has a see-through fireplace with wood shelving above and floor-to-ceiling windows.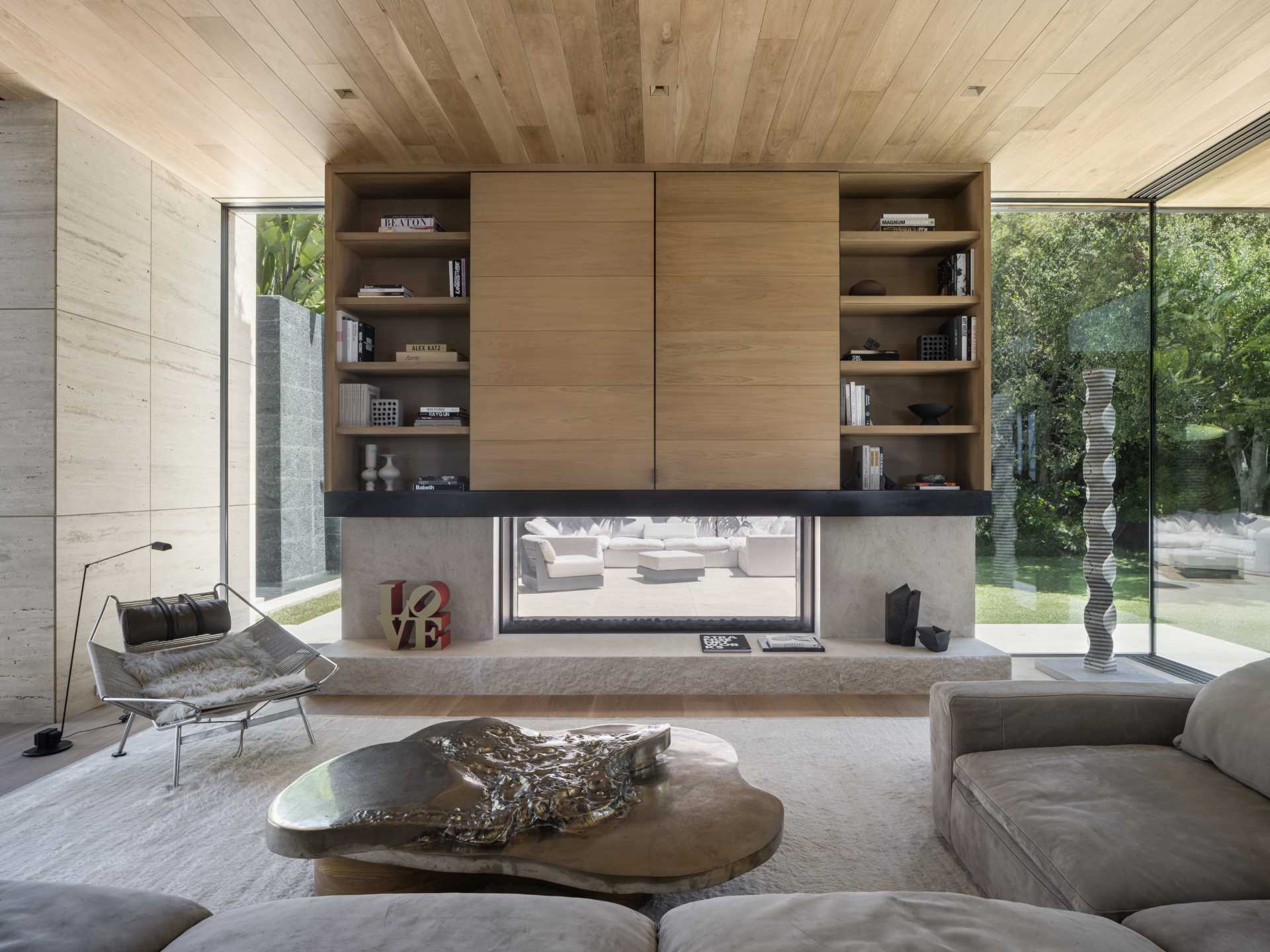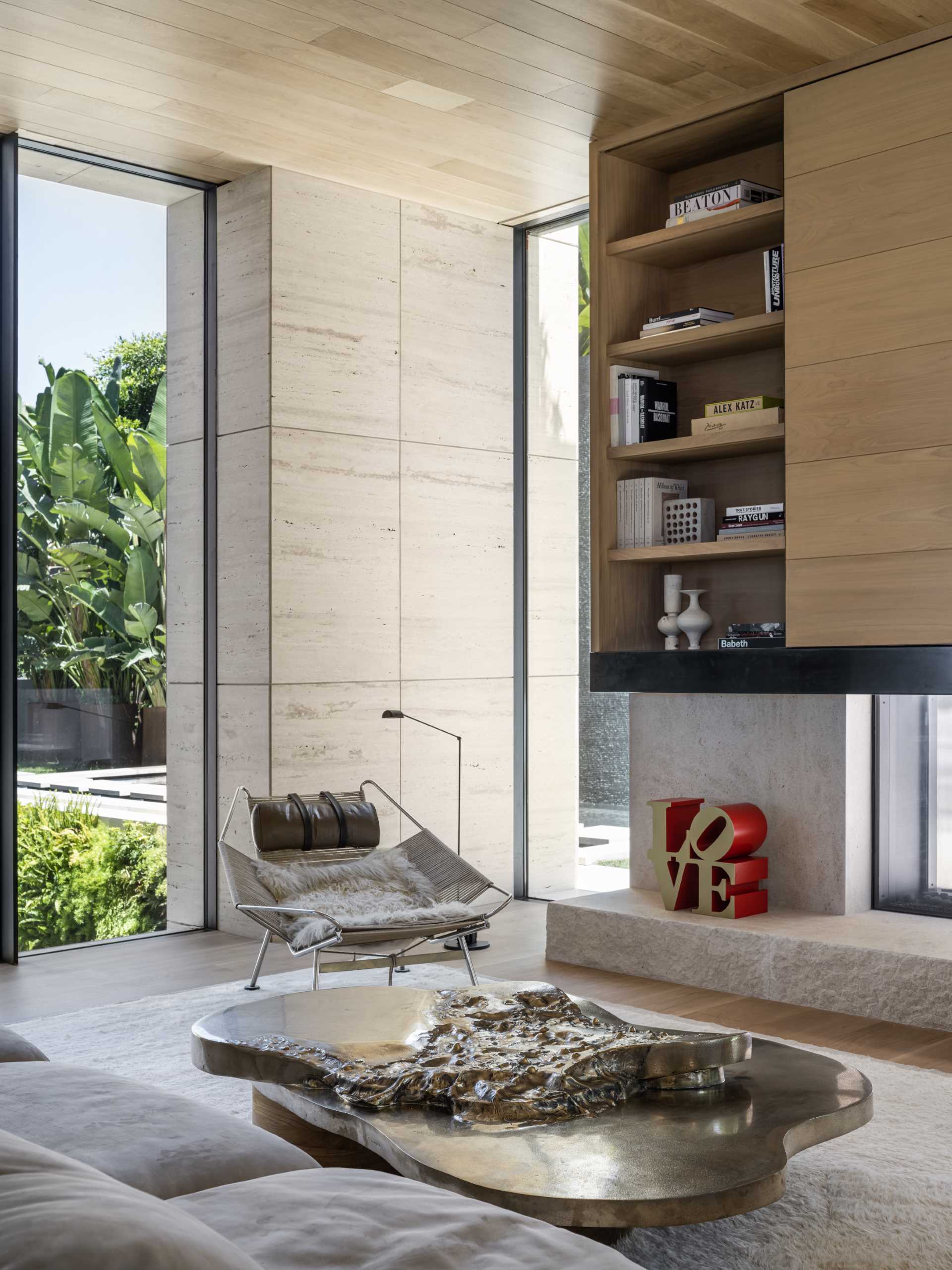 A custom bar lined with green stone draws attention and offers another place to relax in the home.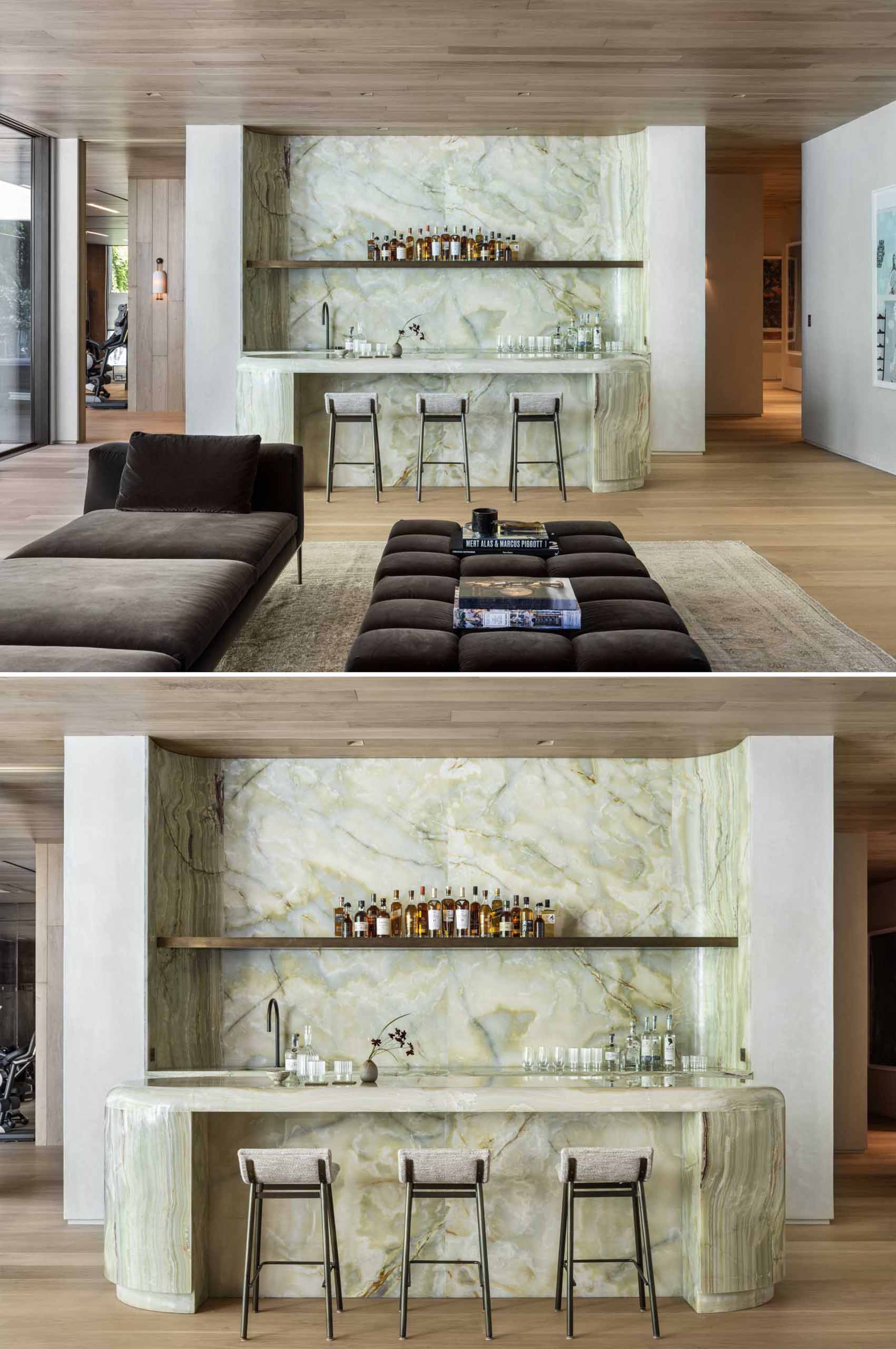 Wood stairs with a glass railing connect the various floors of the home.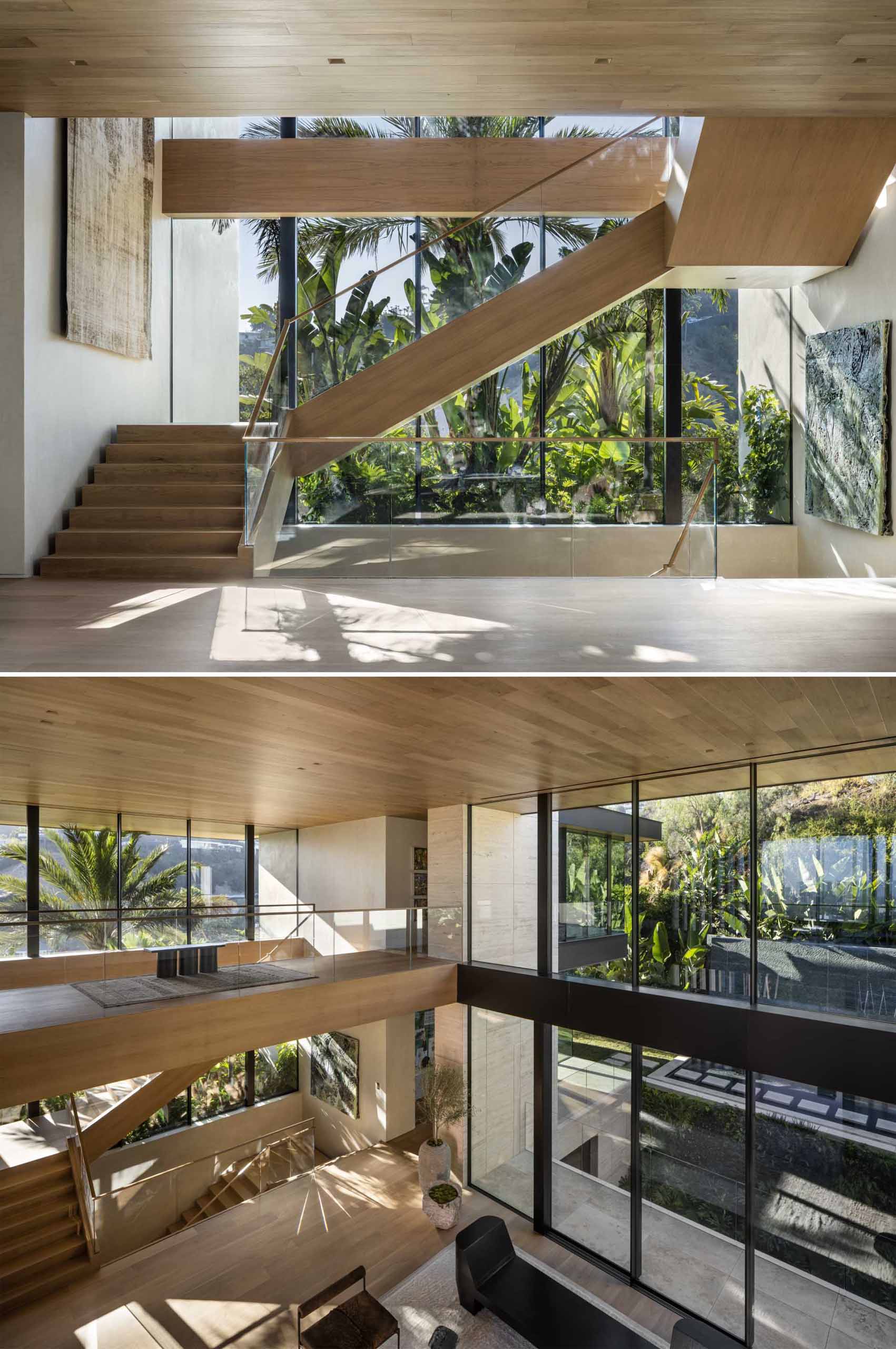 The basement contains has a billiards room with an intimate conversation nook, a window cellar, and a humidor.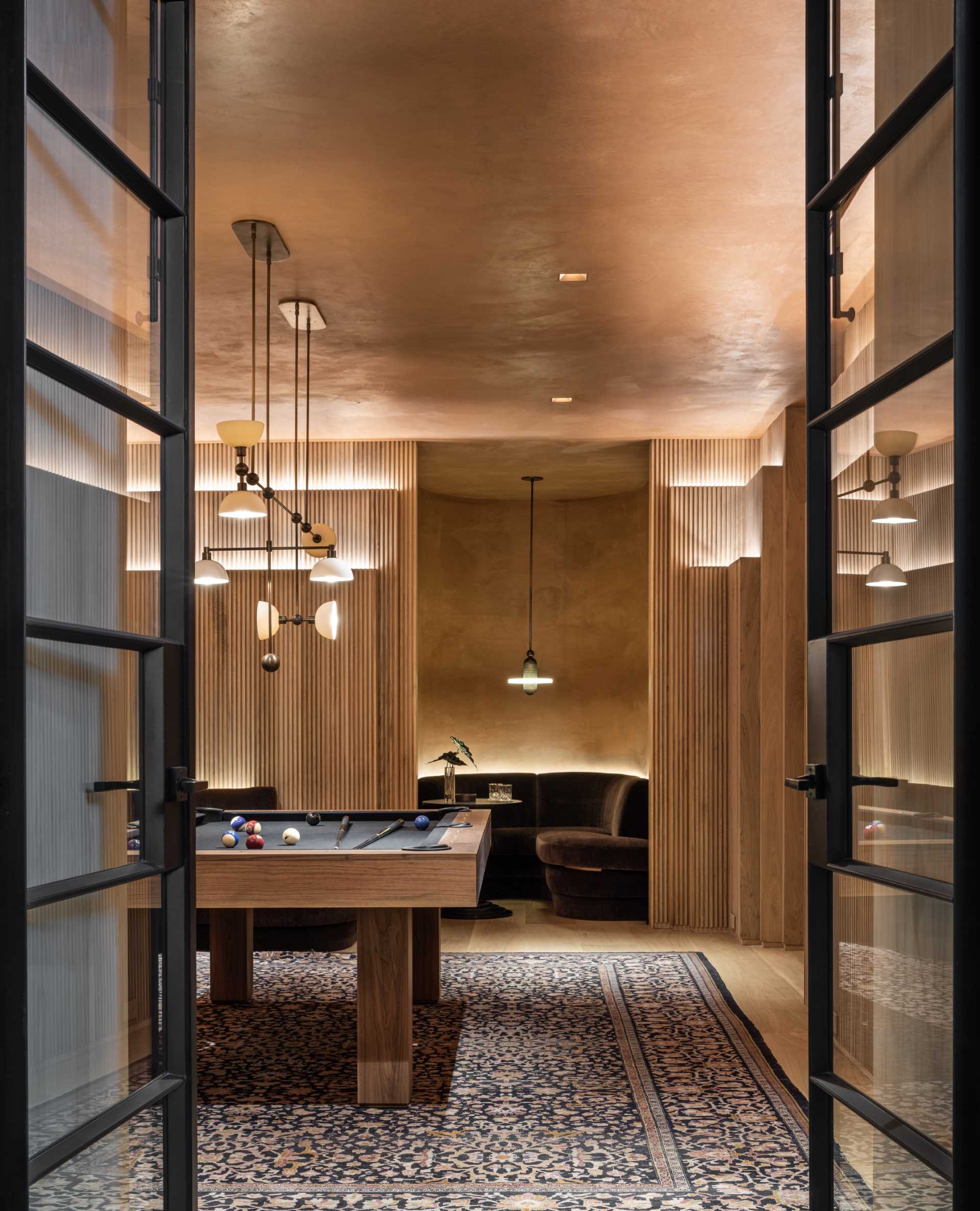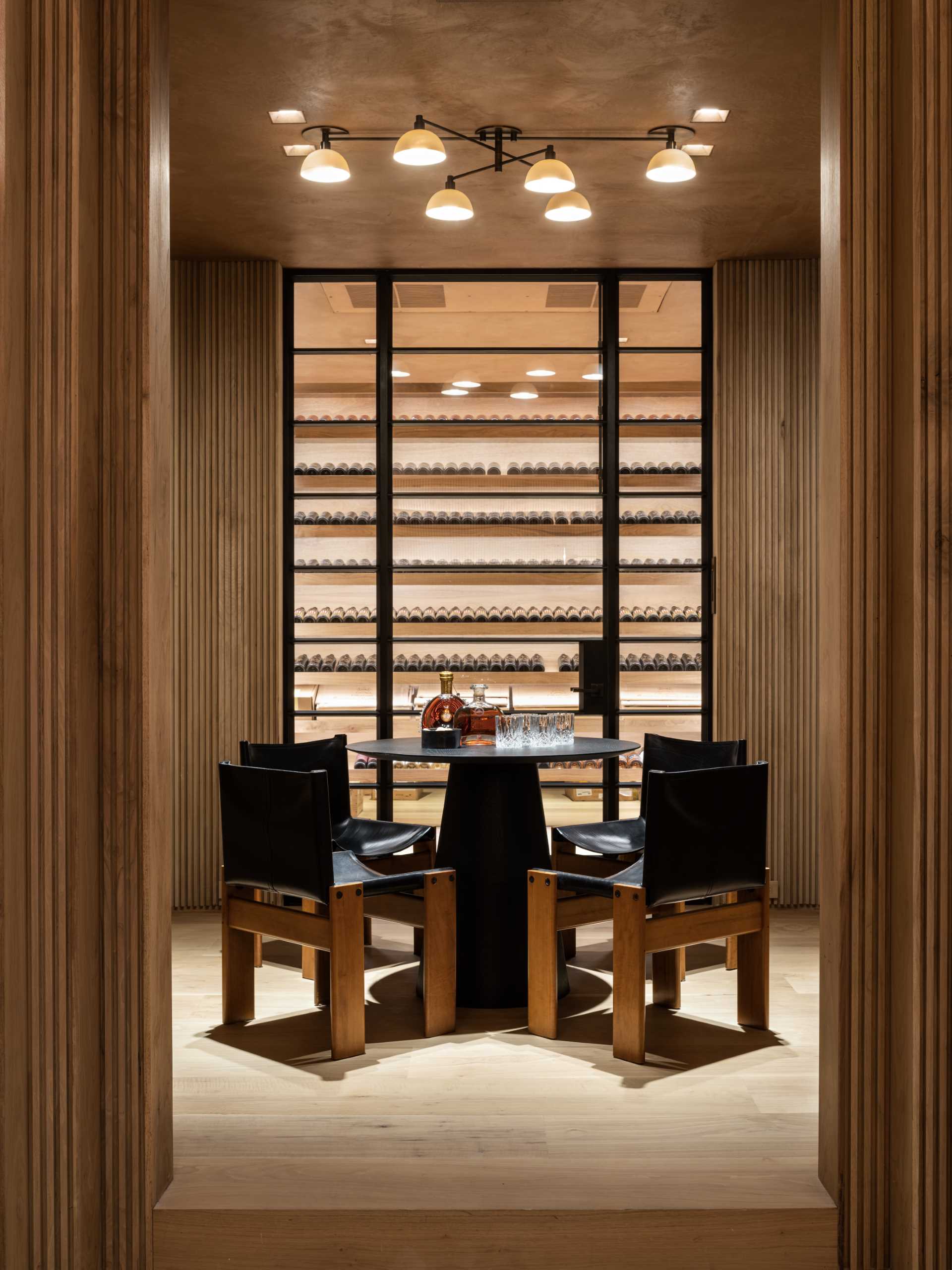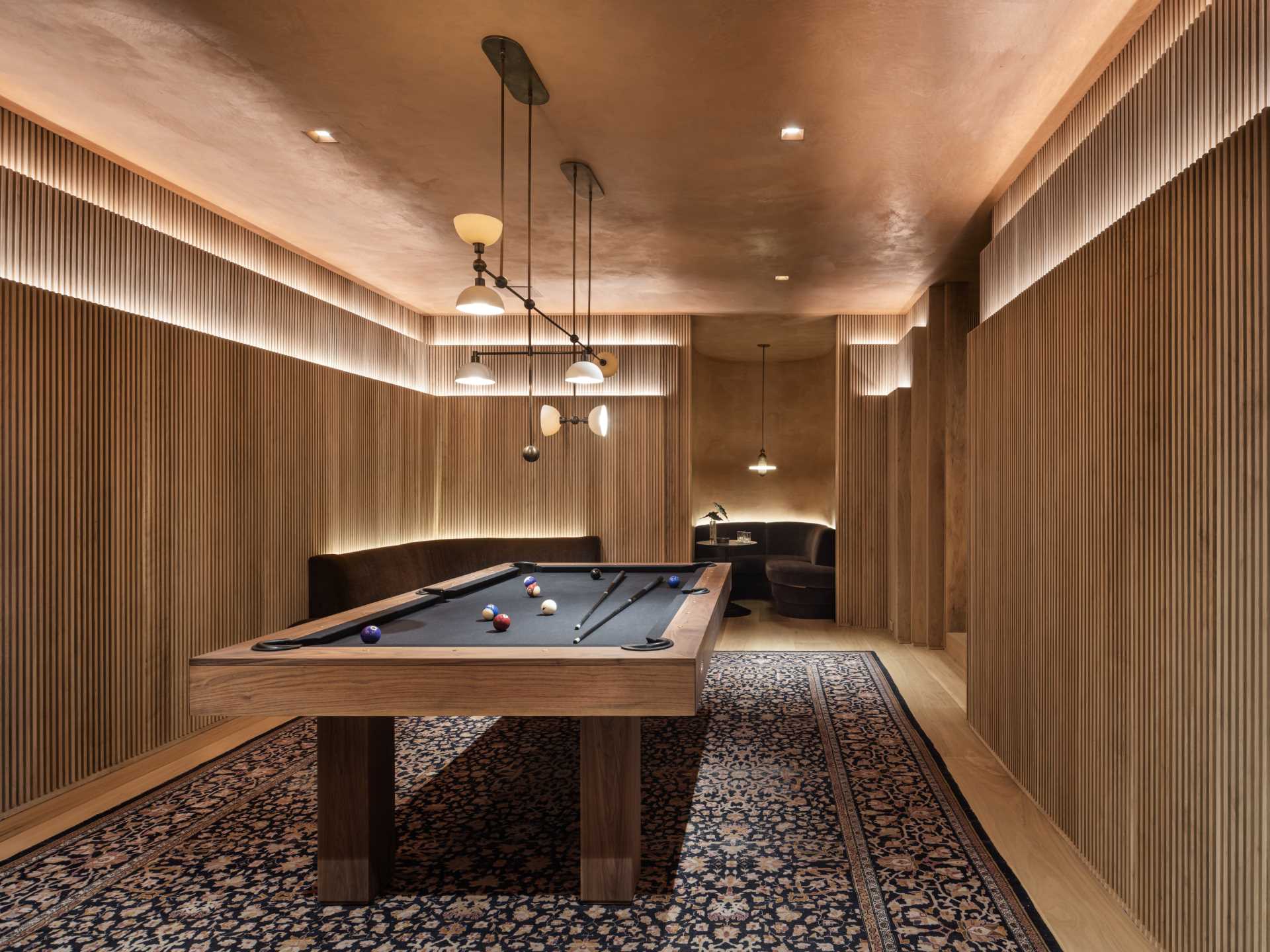 There's also a media room with a bathroom that matches the color palette.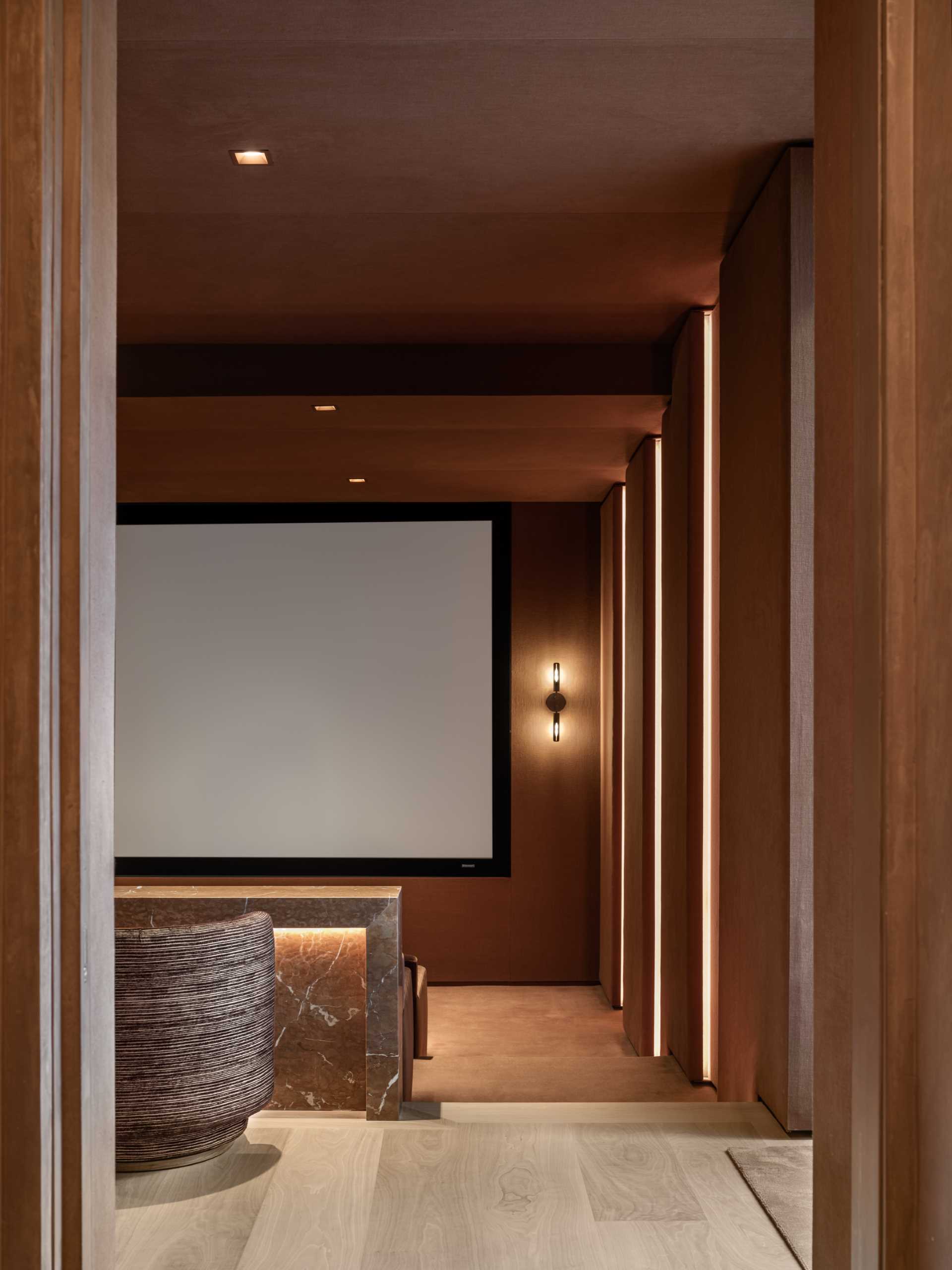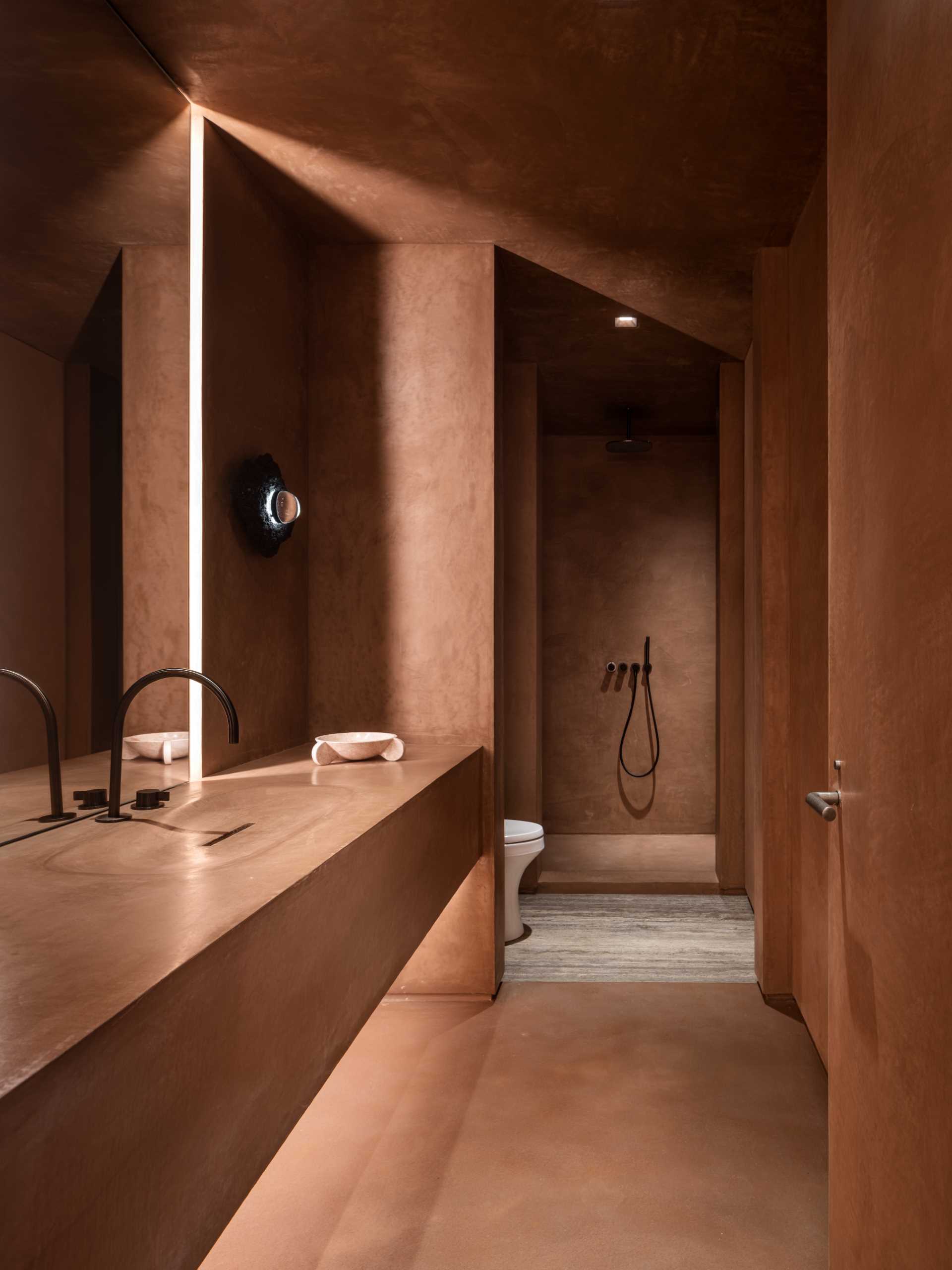 Each of the bedrooms includes floor-to-ceiling windows, with the primary bedroom lined with wood.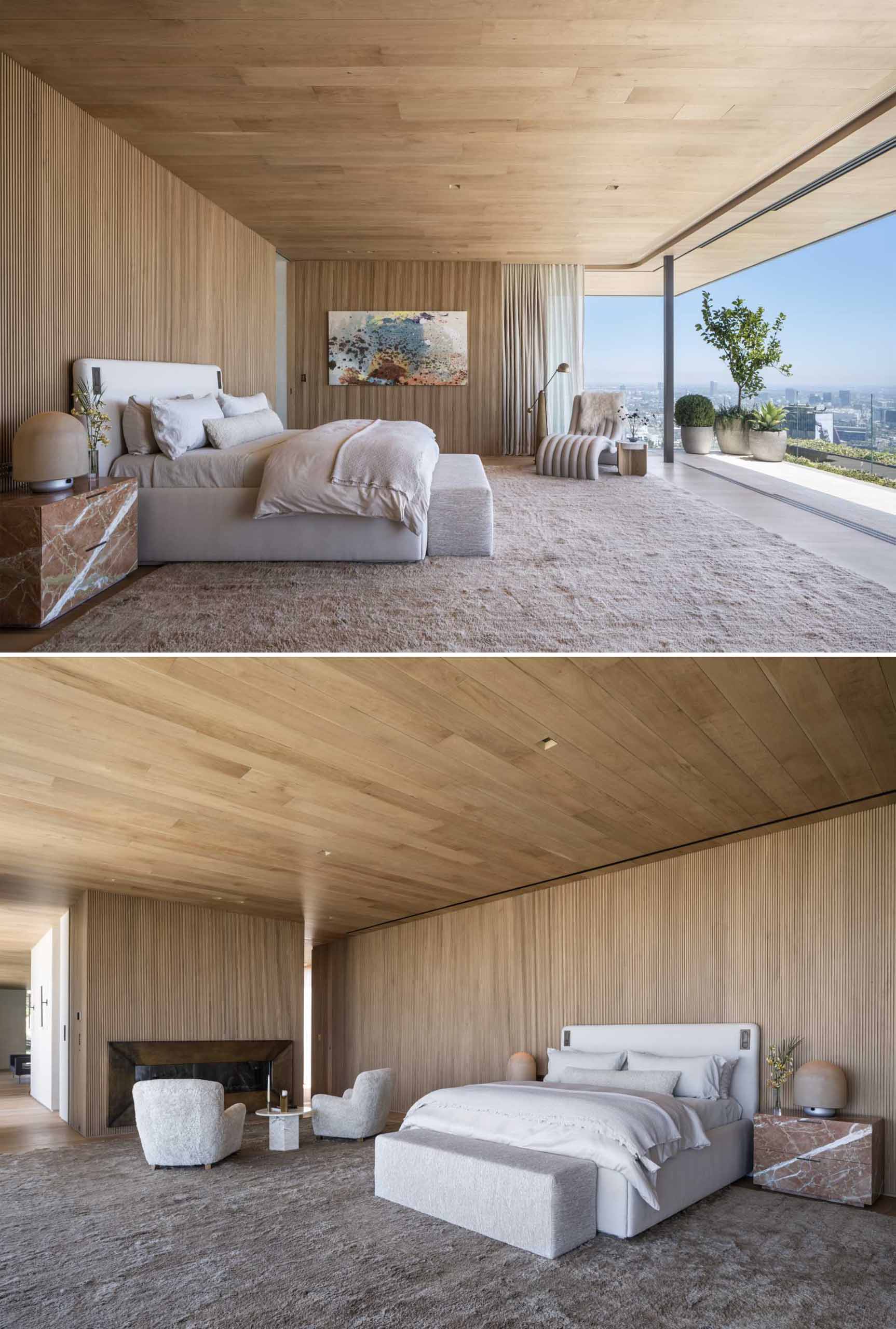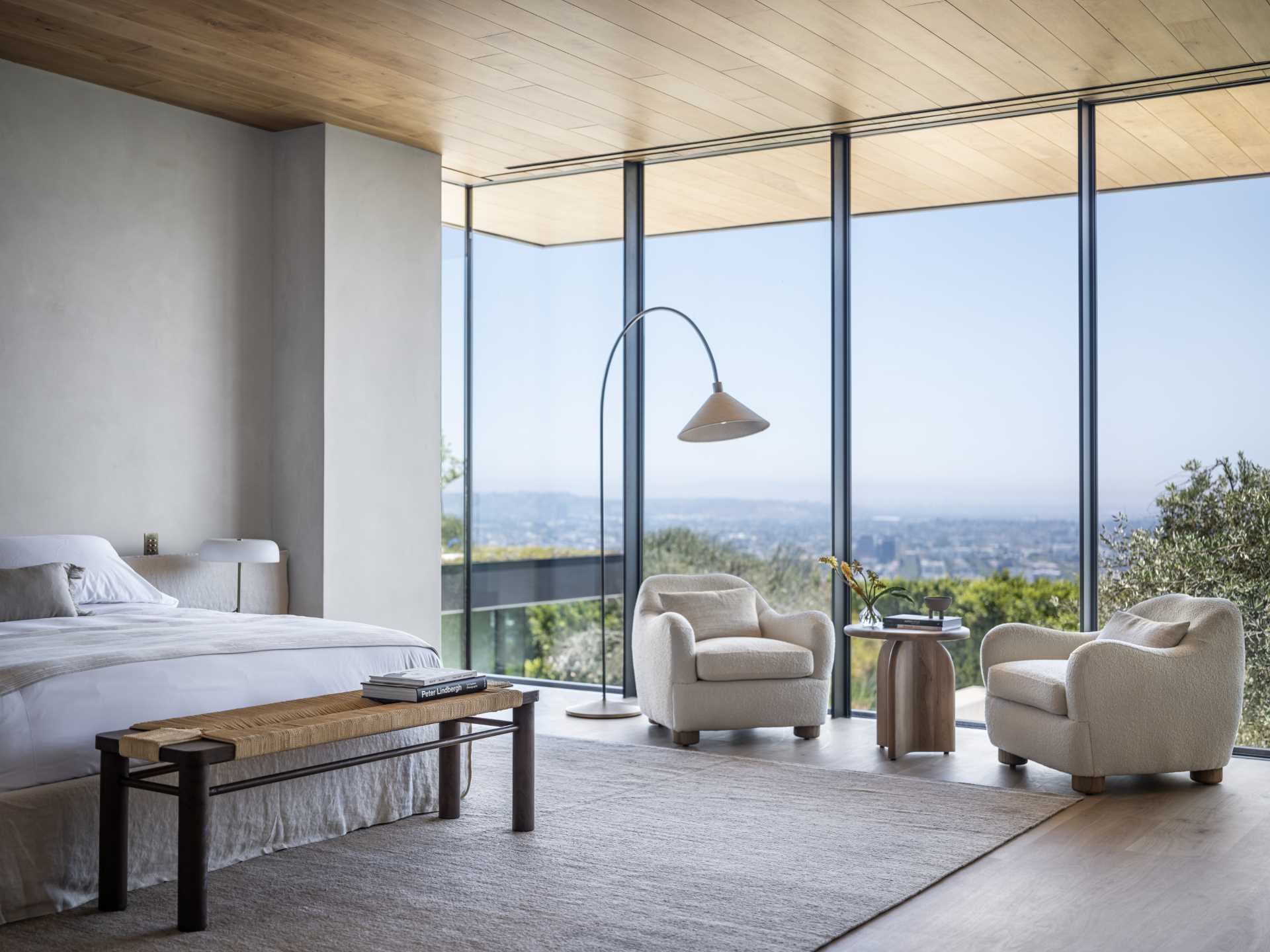 The bathrooms are modern in their design, with large mirrors and stone vanities.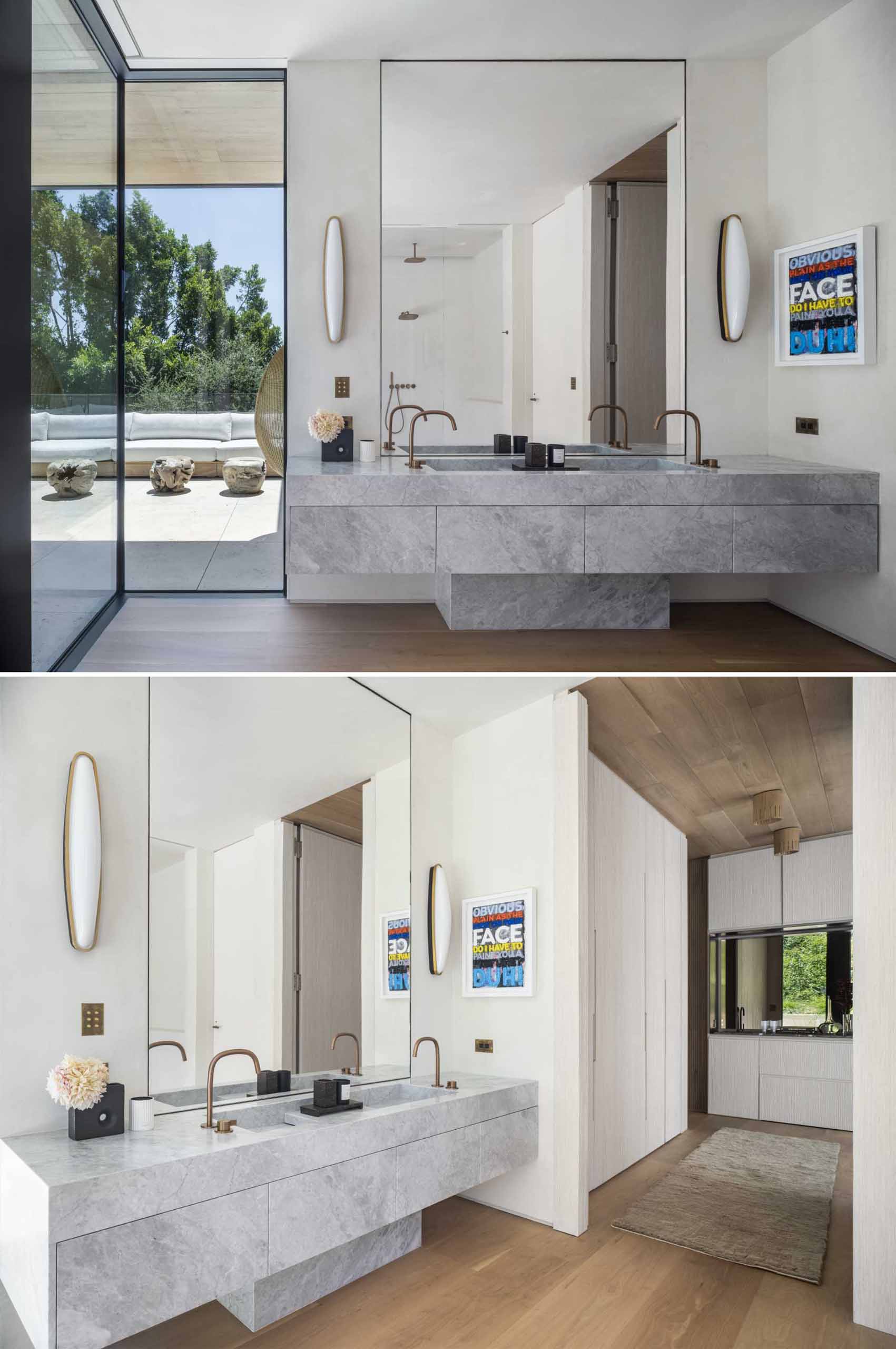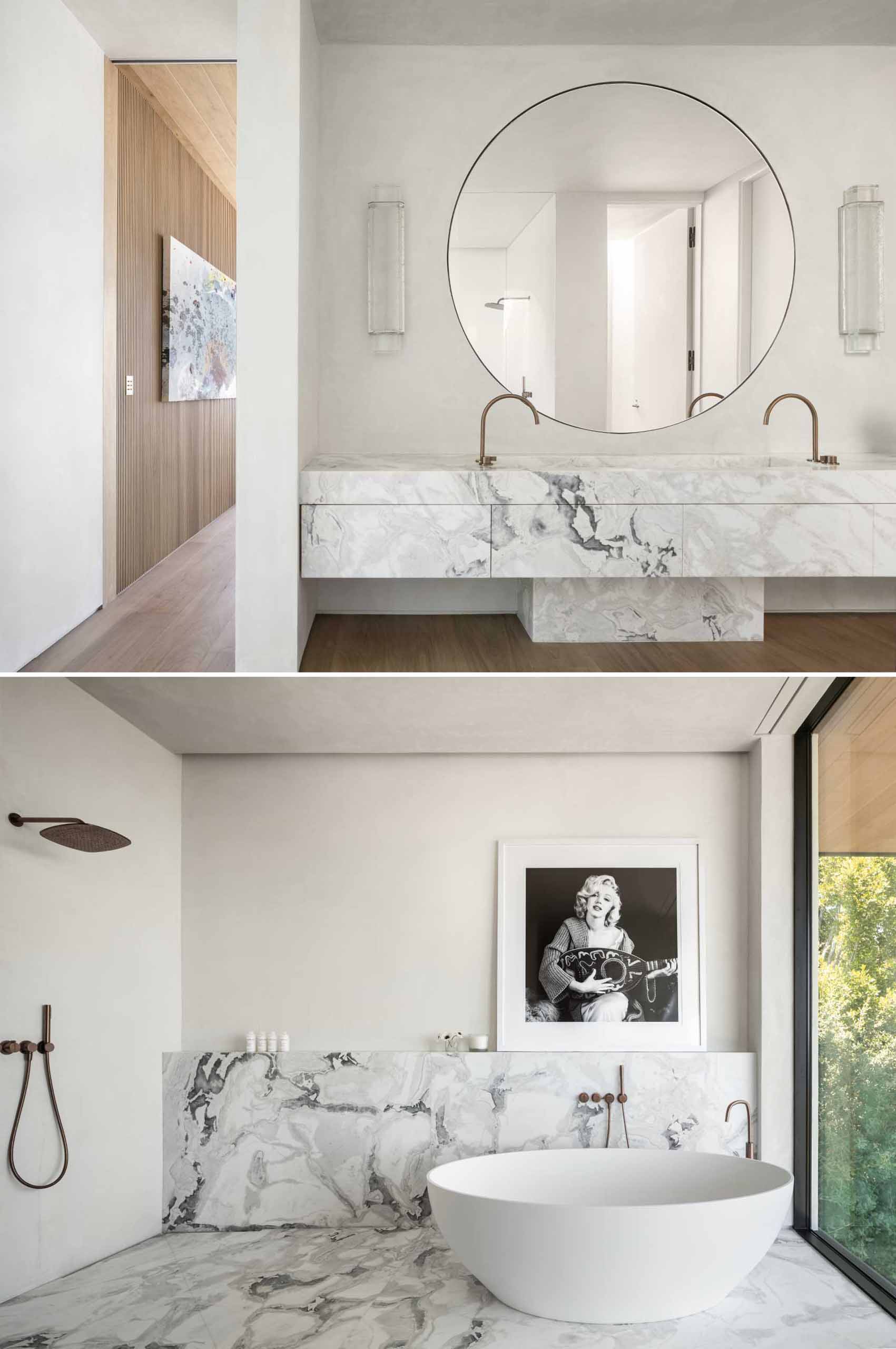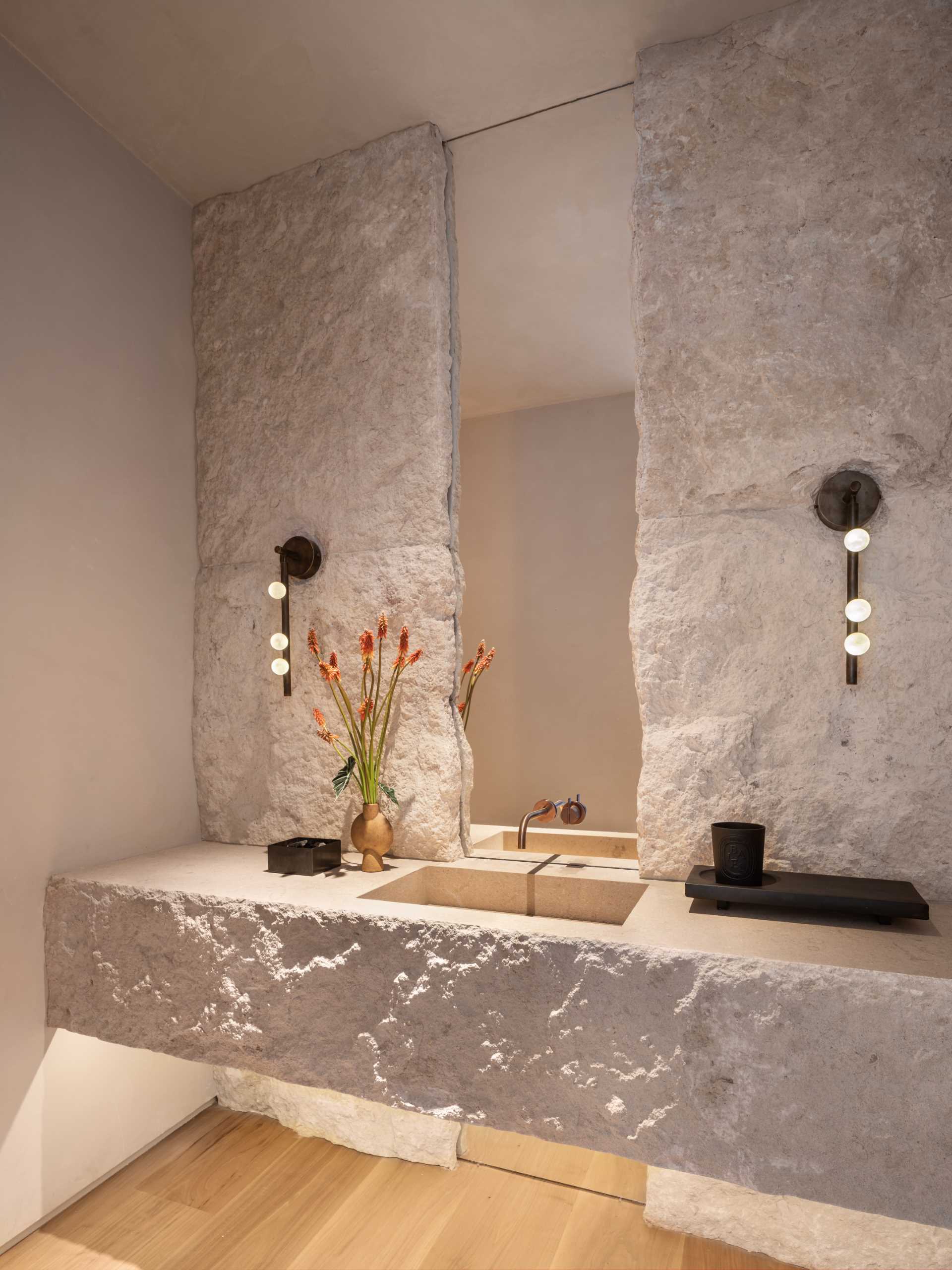 In addition to the luxurious bathrooms, there's also a wellness area near a home gym.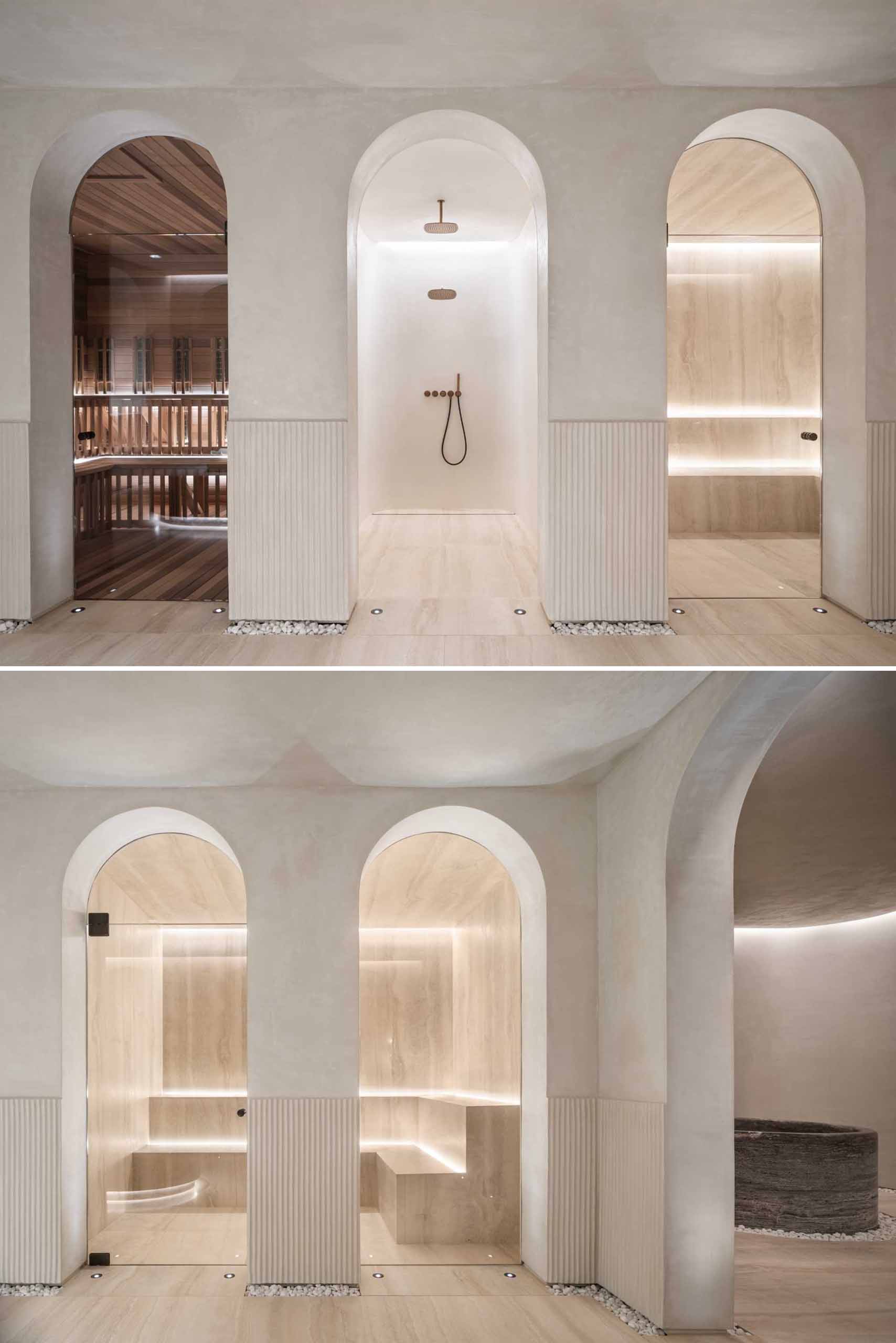 Photography by Manolo Langis
Source: Contemporist