April 14, 2023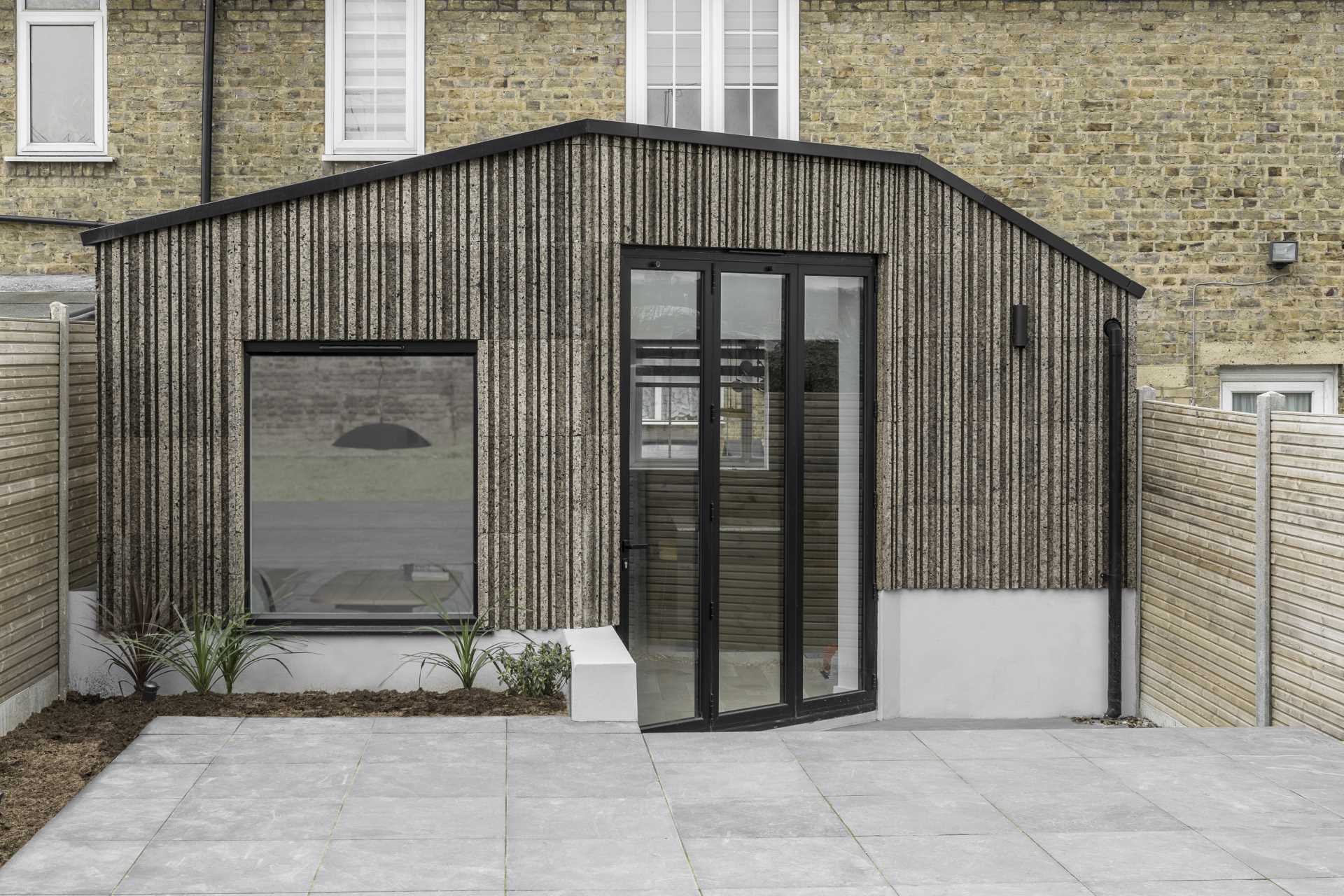 Mitchell + Corti Architects has designed a new rear ground floor extension for a home in England, that's clad in cork.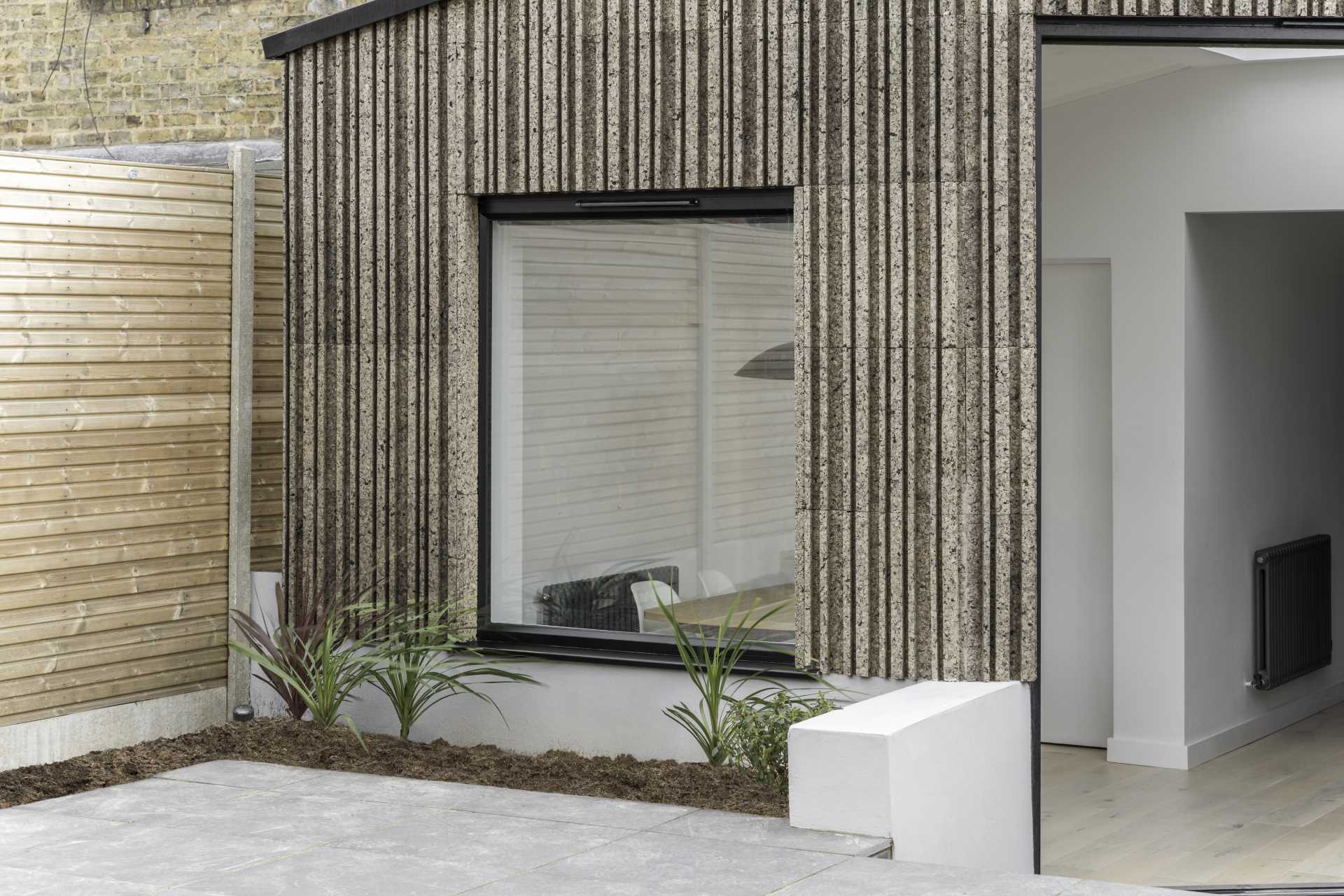 The architect mentions, "We chose to clad the extension in something a little different a dark patterned cork, in order to use a sustainable material and test something new seen less often in the local context."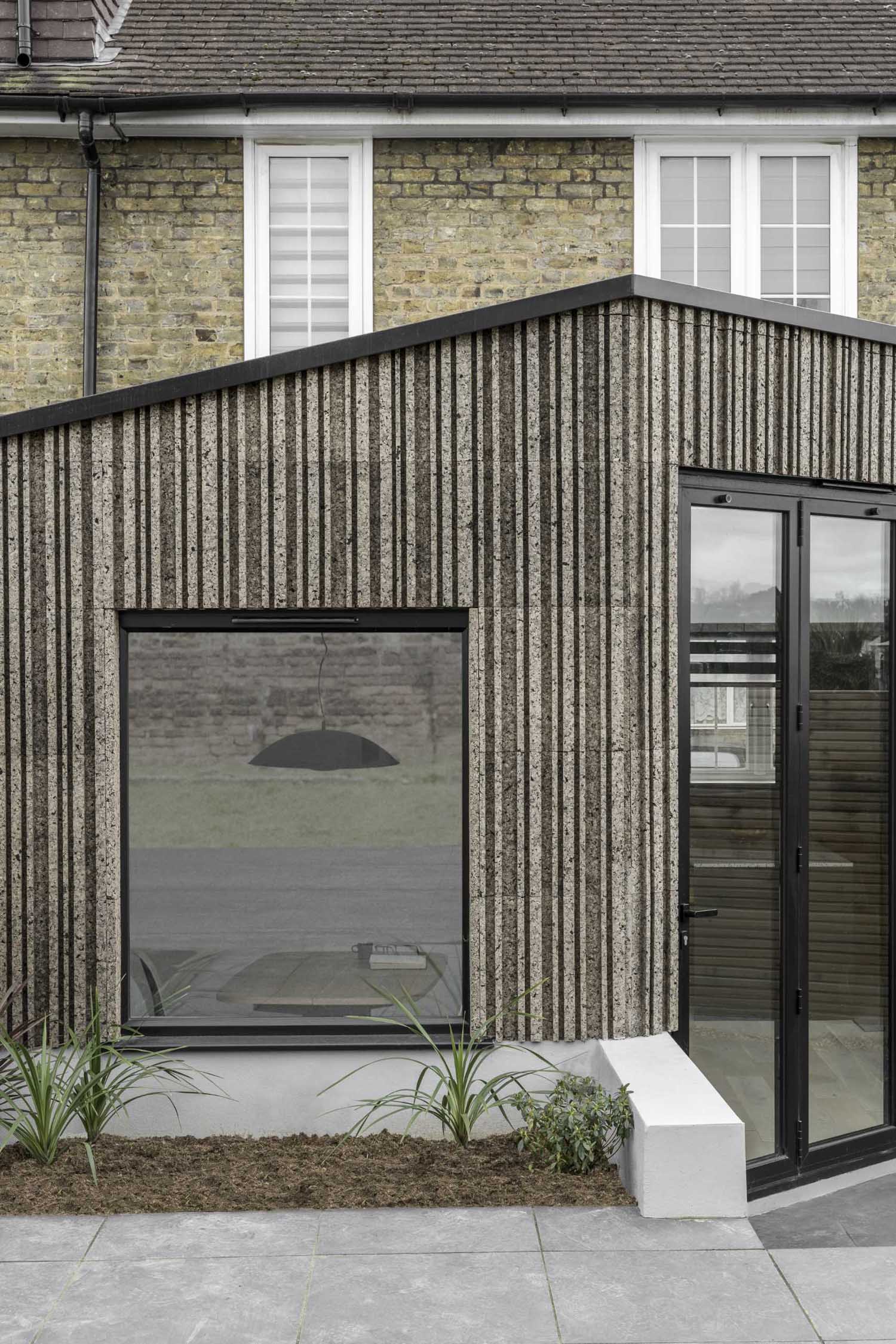 The cork siding has a natural variation as well as texture to add interest to the addition.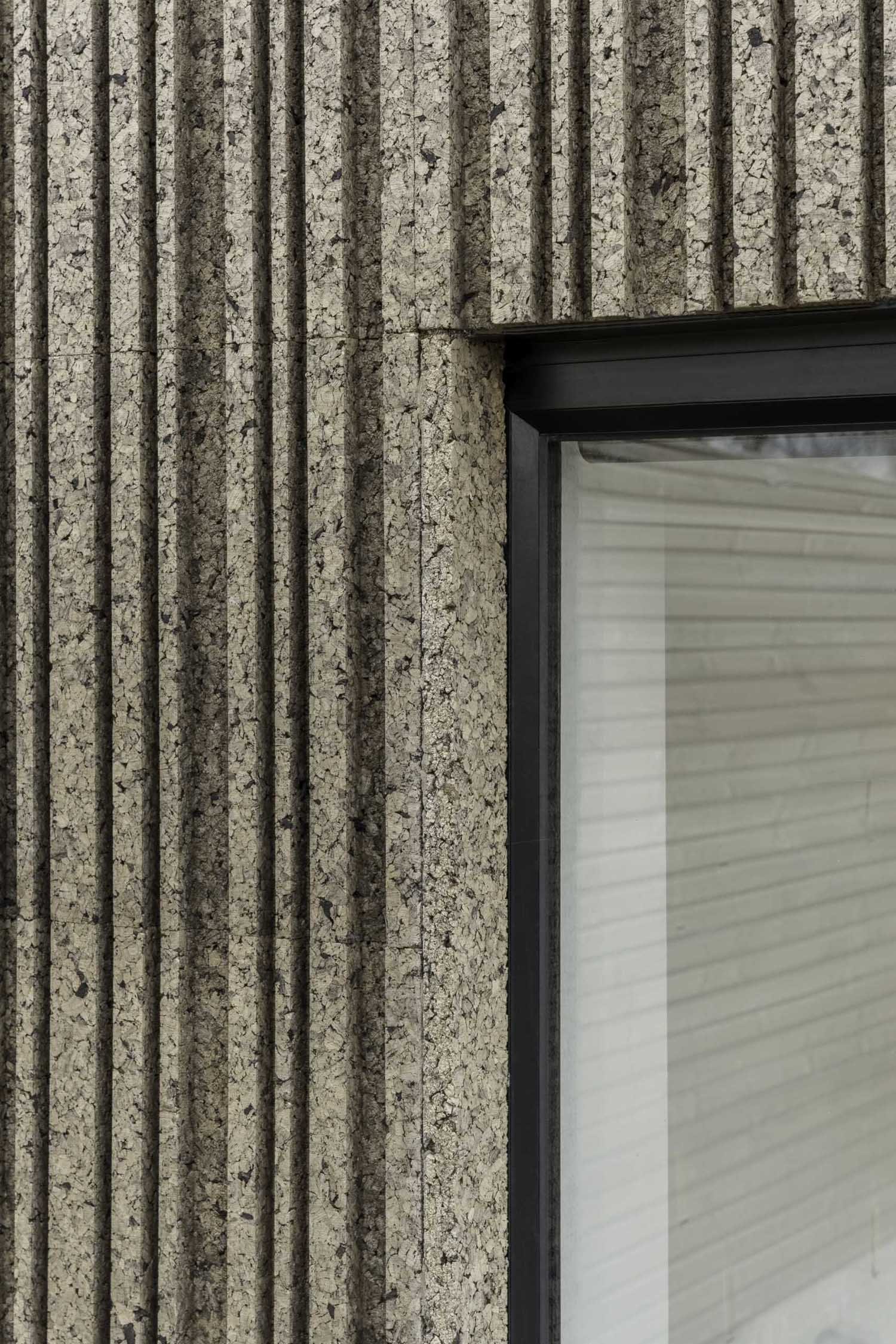 The clients wanted to have plenty of natural light for the extension, and by introducing an angled stepped facade with large windows and a large opening door, this allows for a generous amount of natural light to flow through to the interior.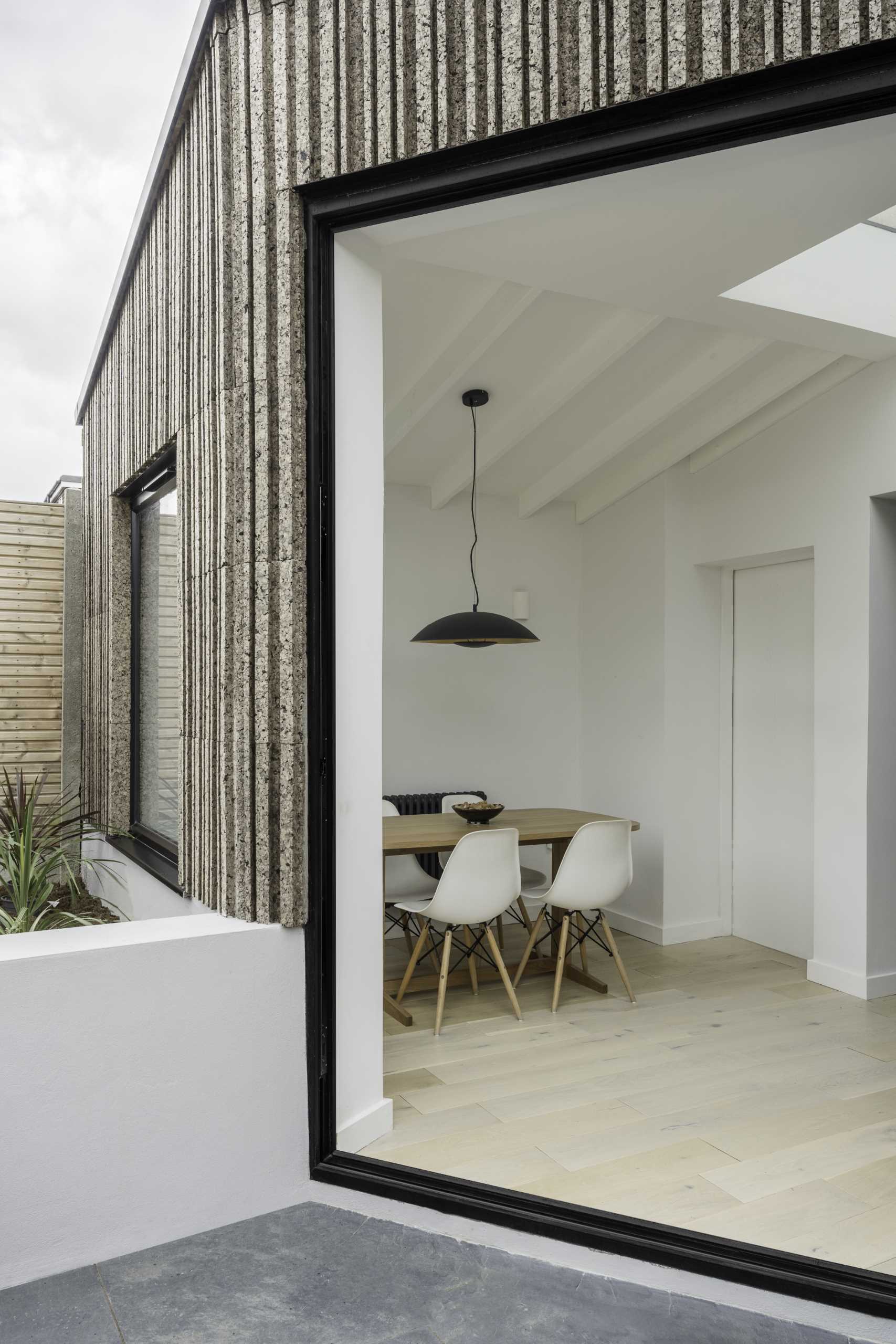 Inside, there's a small dining area with a wood table and a black pendant light above.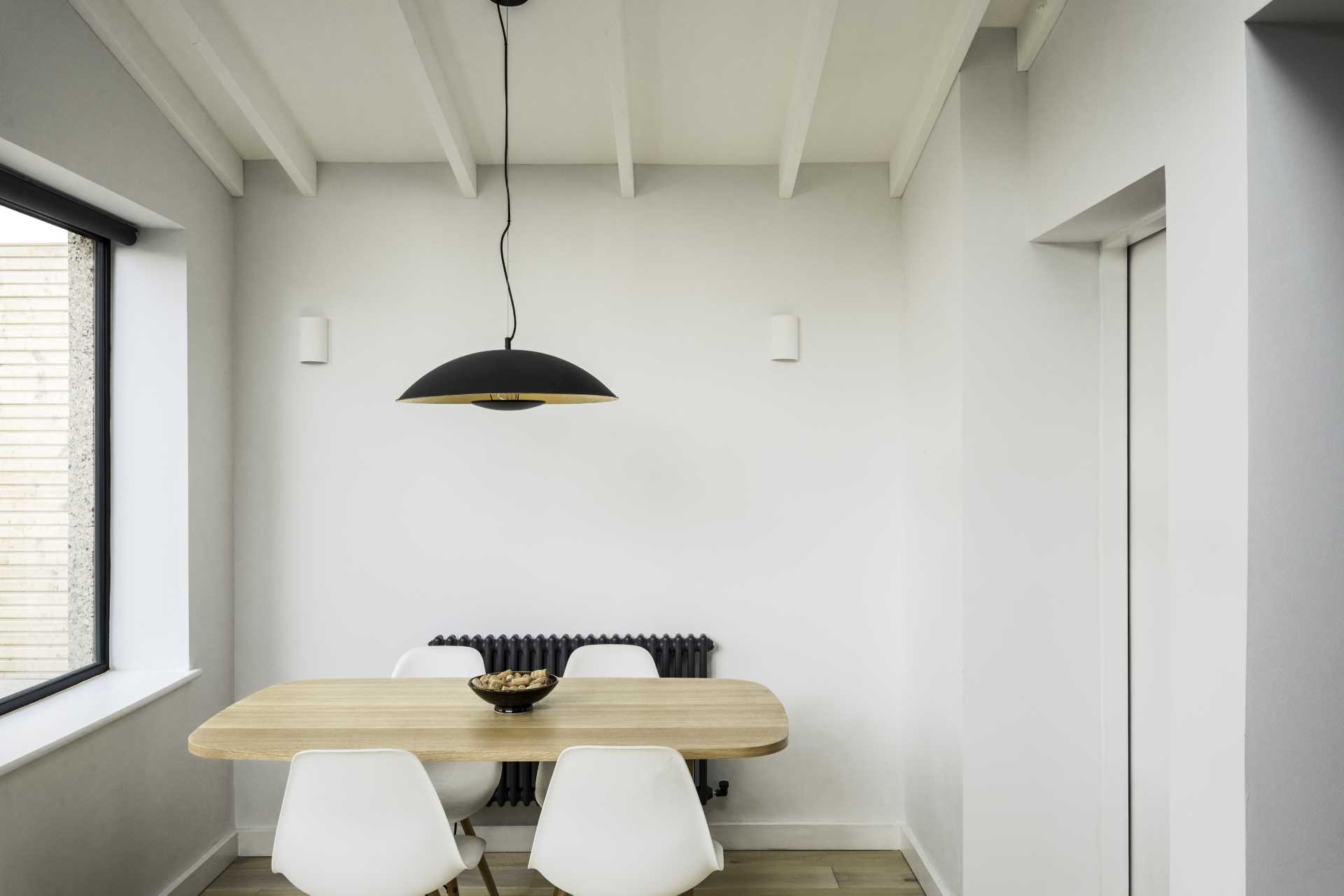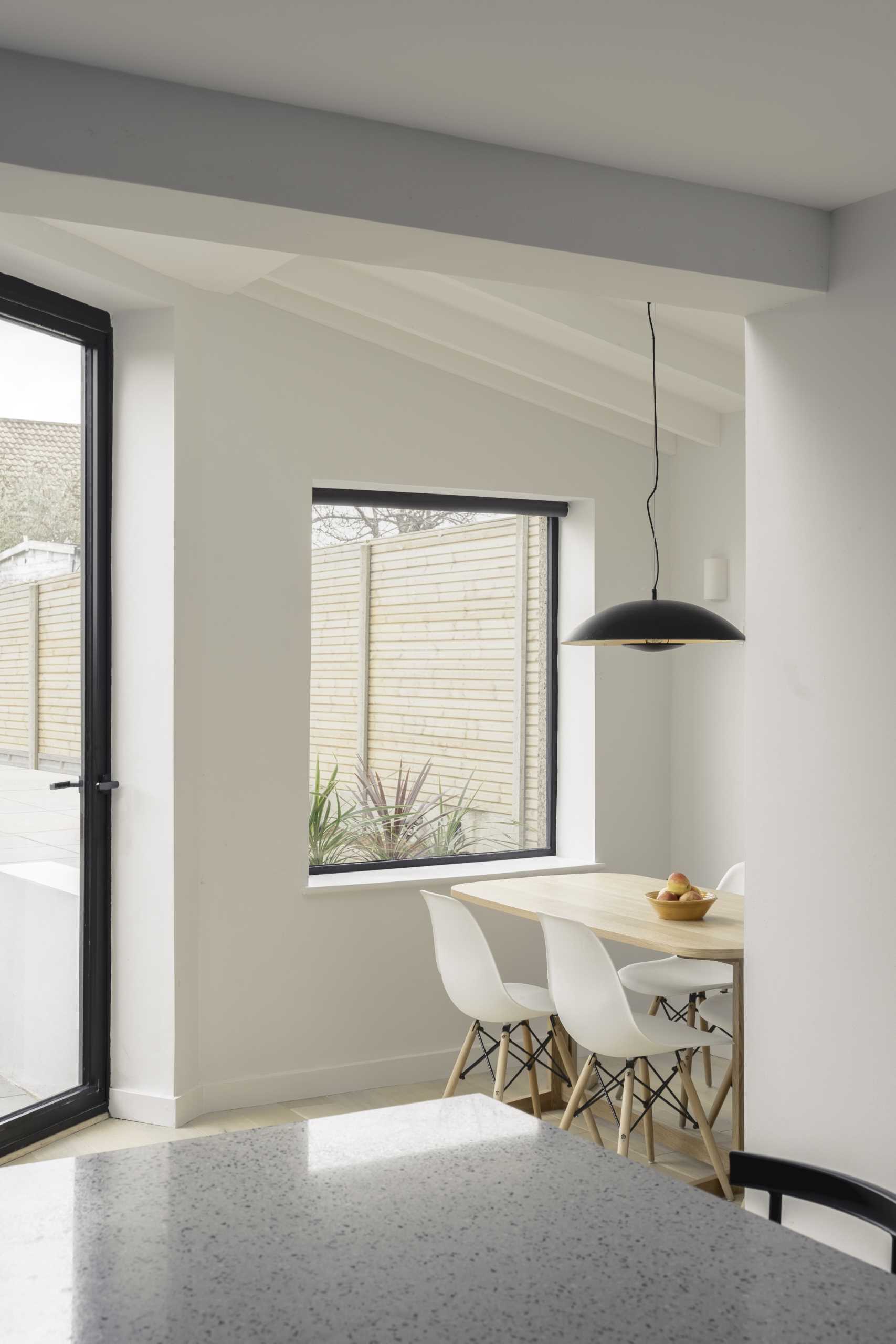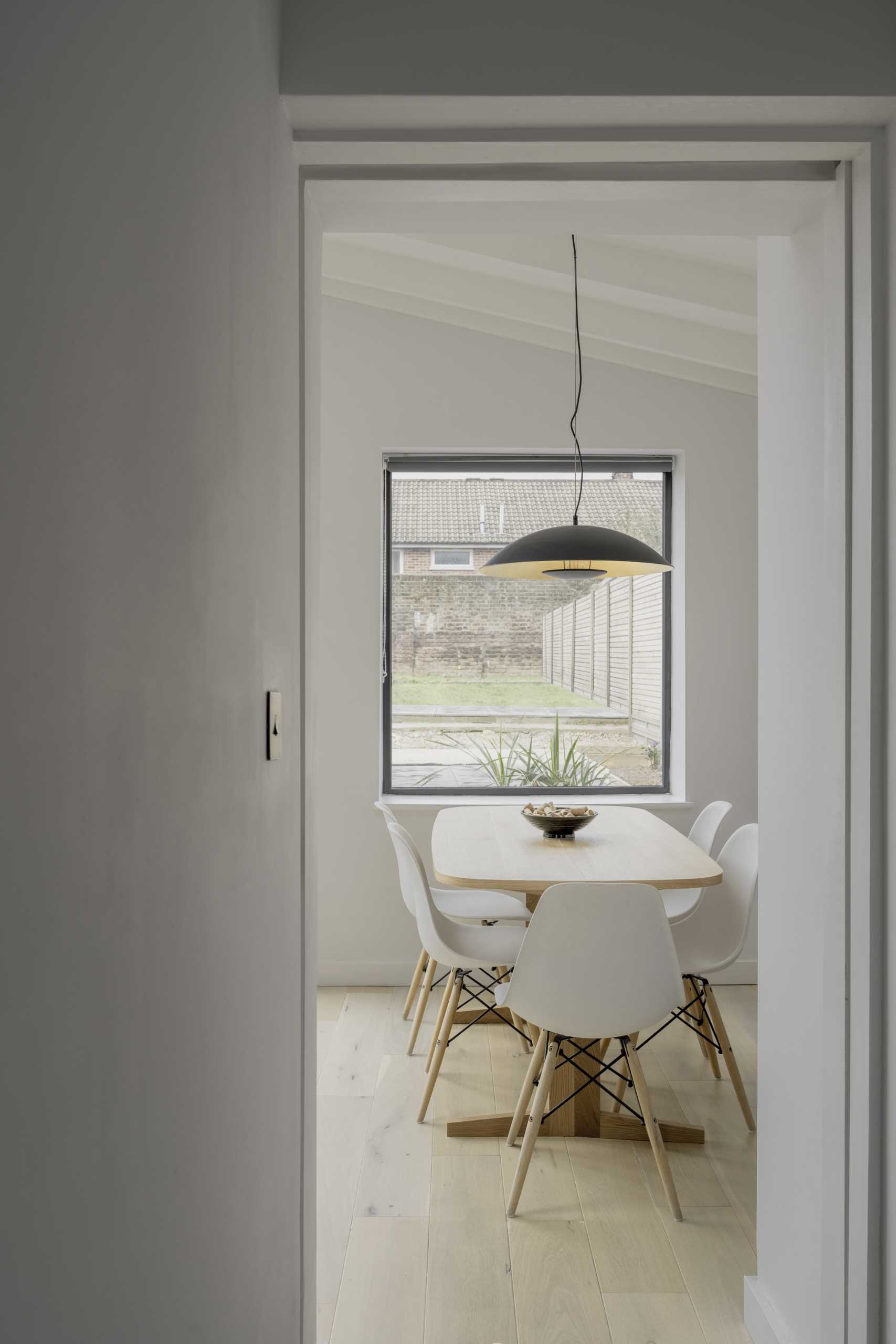 Nearby, there's a new kitchen with minimalist black cabinets and an island with seating. Yellow accents in the lights and chairs add a pop of color to the space.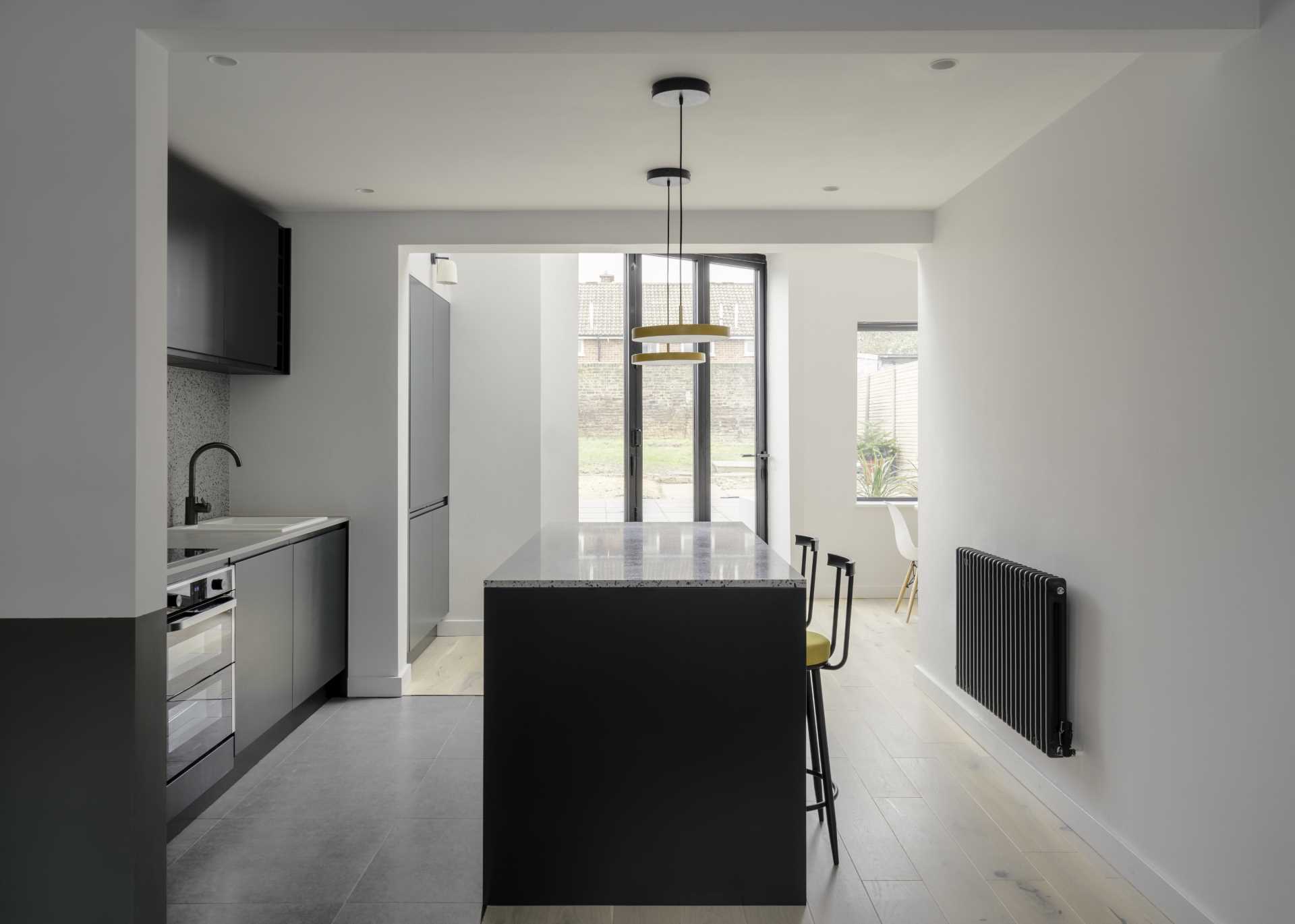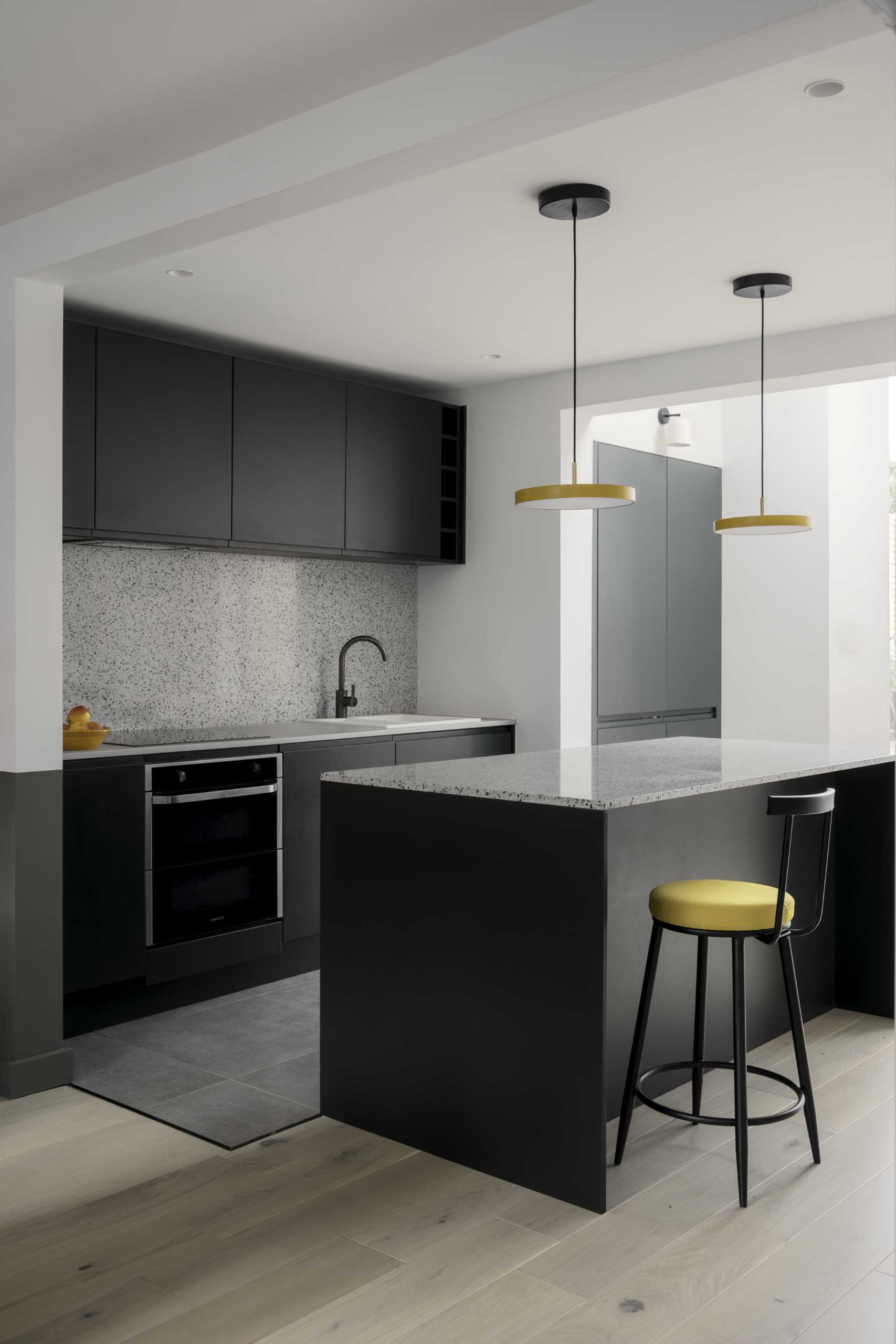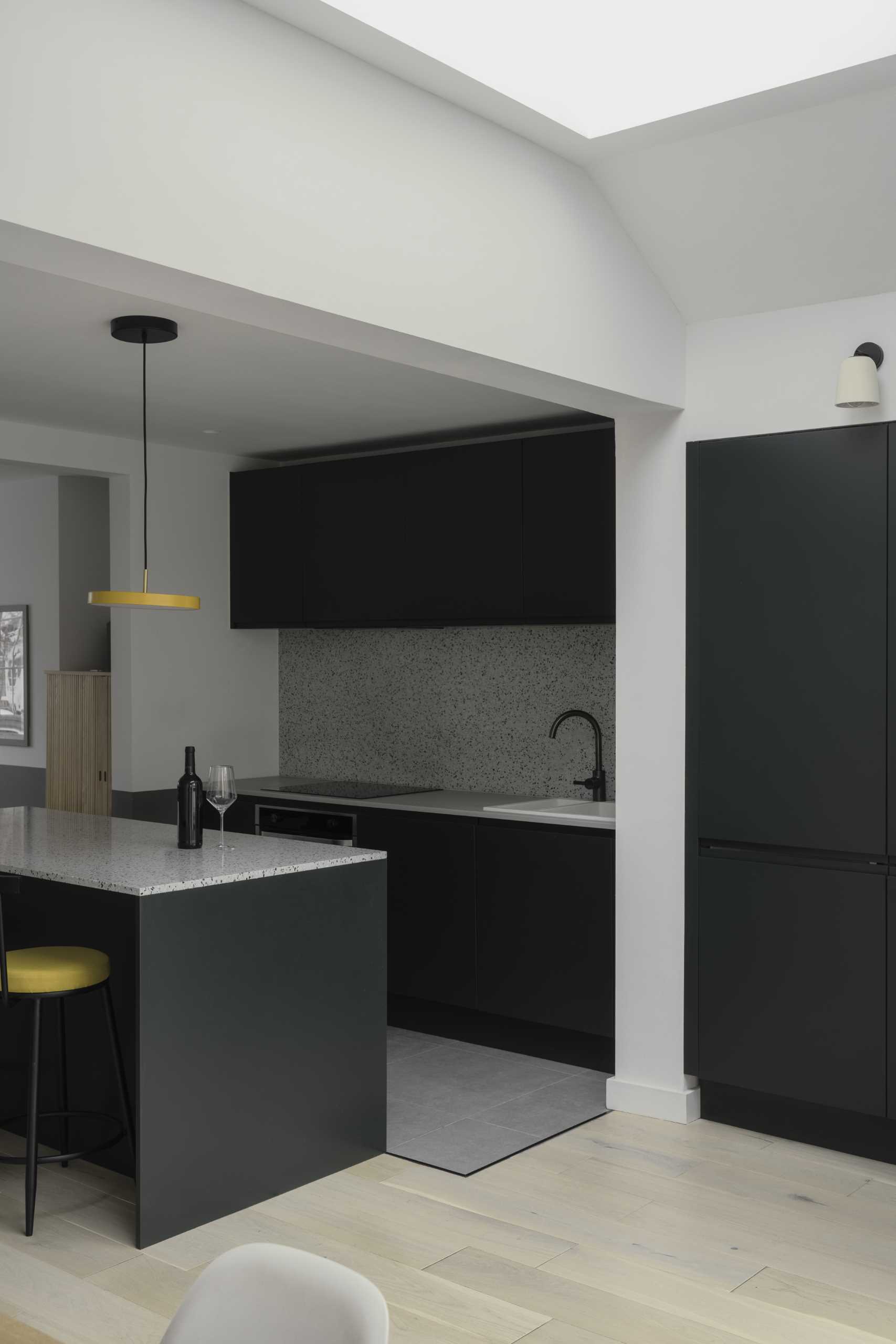 Photography by Pierce Scourfield
Source: Contemporist