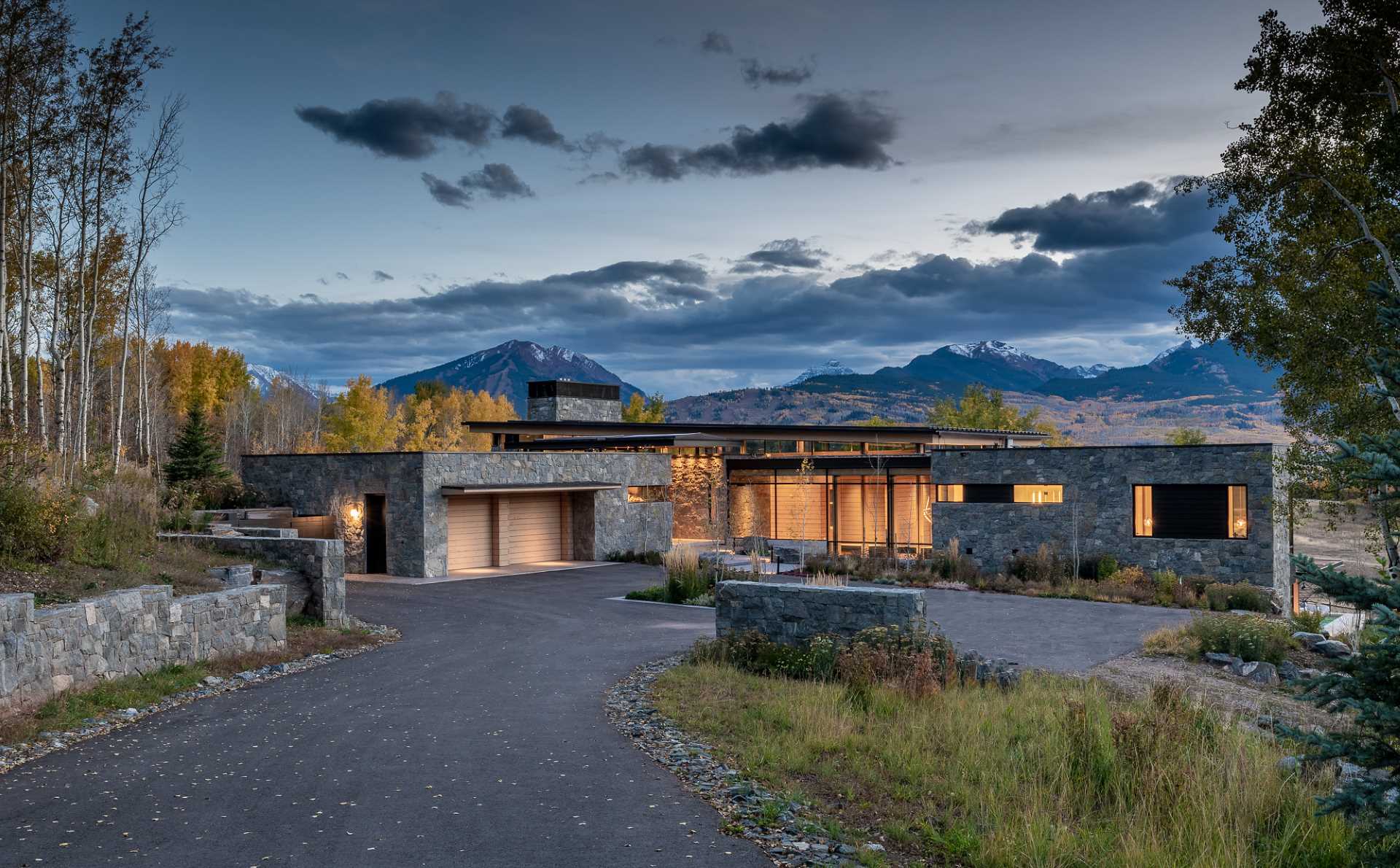 CCY Architects has designed a contemporary home in Aspen, Colorado, that's nestled into a gently sloping site amidst a grove of aspen trees on the edge of a large, open meadow with views out to the Elk Mountain Range.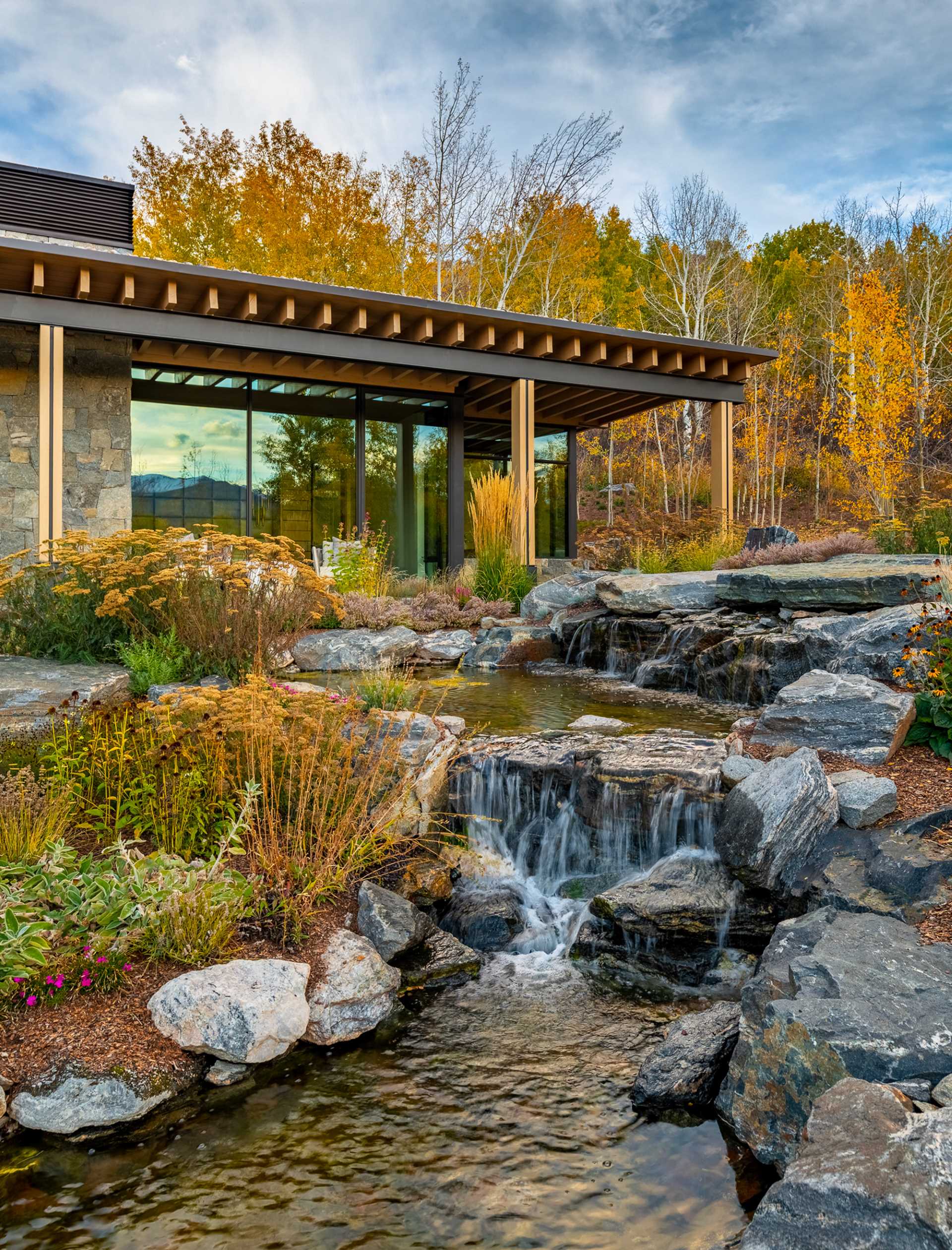 Clad in stone, wood, steel, and glass, the house complements its natural surroundings, creating a rugged and durable contemporary interpretation of alpine architecture.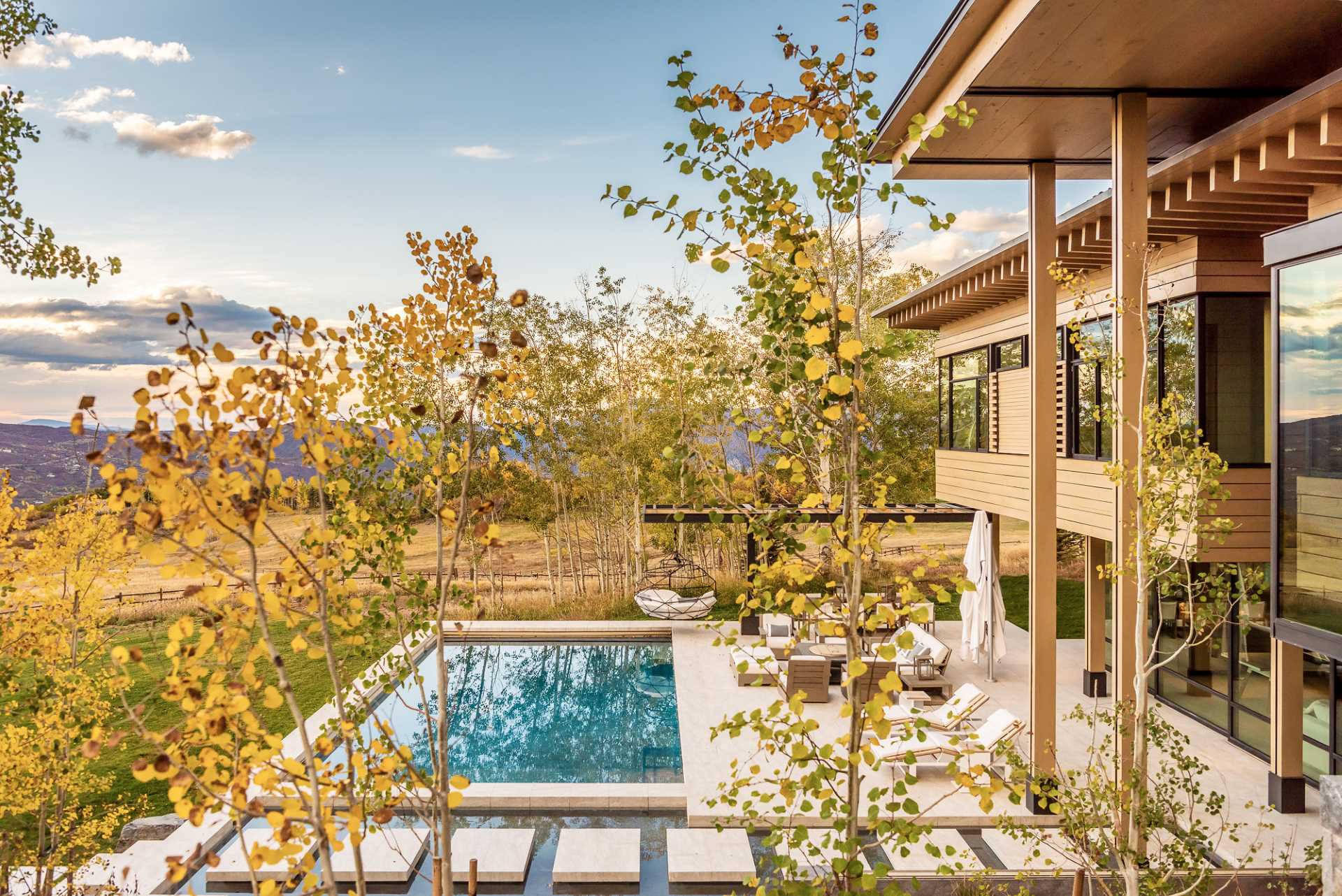 Expansive glass walls create indoor-outdoor living environments, while the structure of the home is clearly on display from the pool and yard. The landscaping surrounding the home was done in collaboration with Ceres+ Landscape Architects.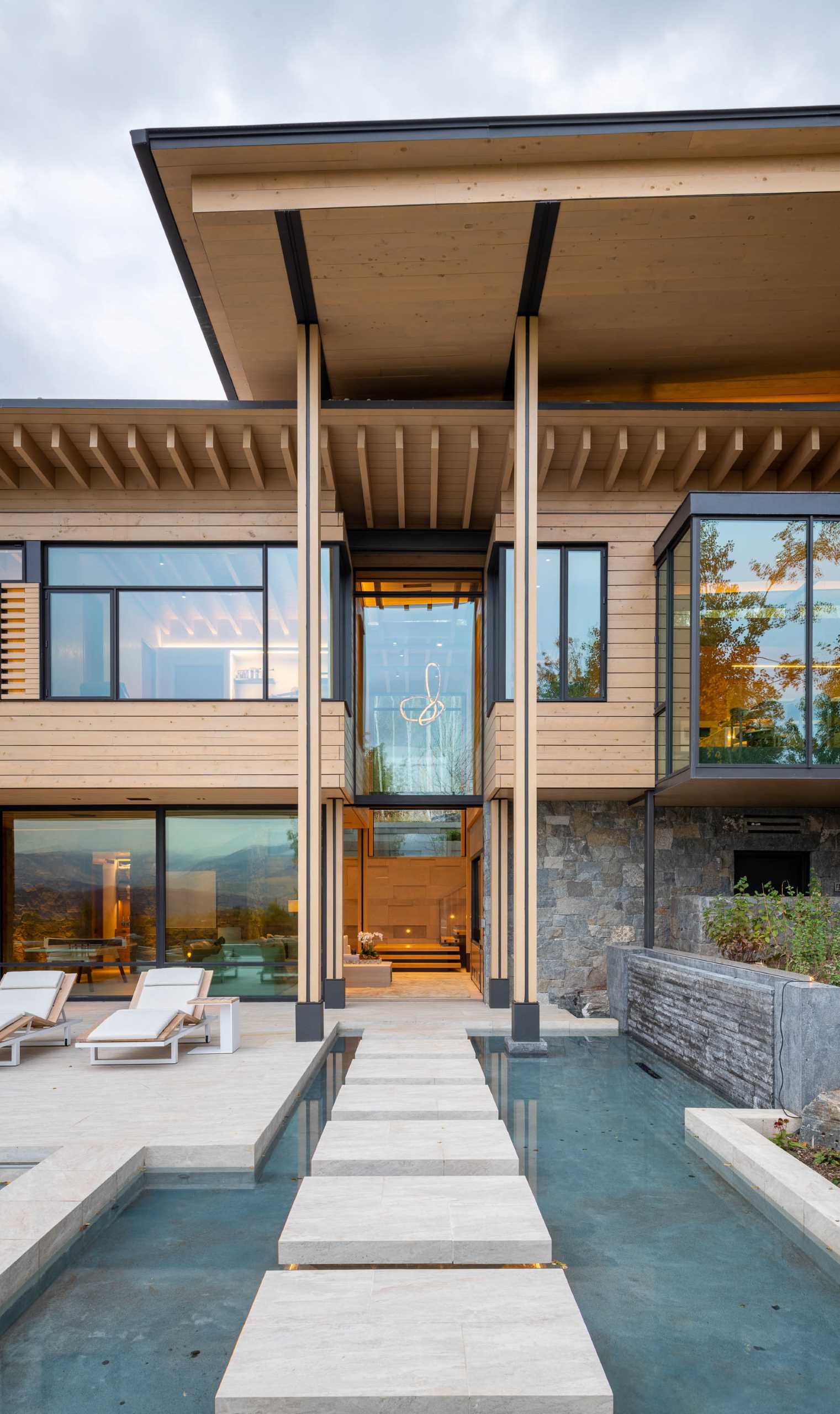 In reference to the carefully selected material palette, CCY Associate, Gage Reese says, "The primary building materials of stone and wood aspire to blend with the natural surroundings and provide a sense of warmth to the project while reflecting the client's contemporary mountain lifestyle."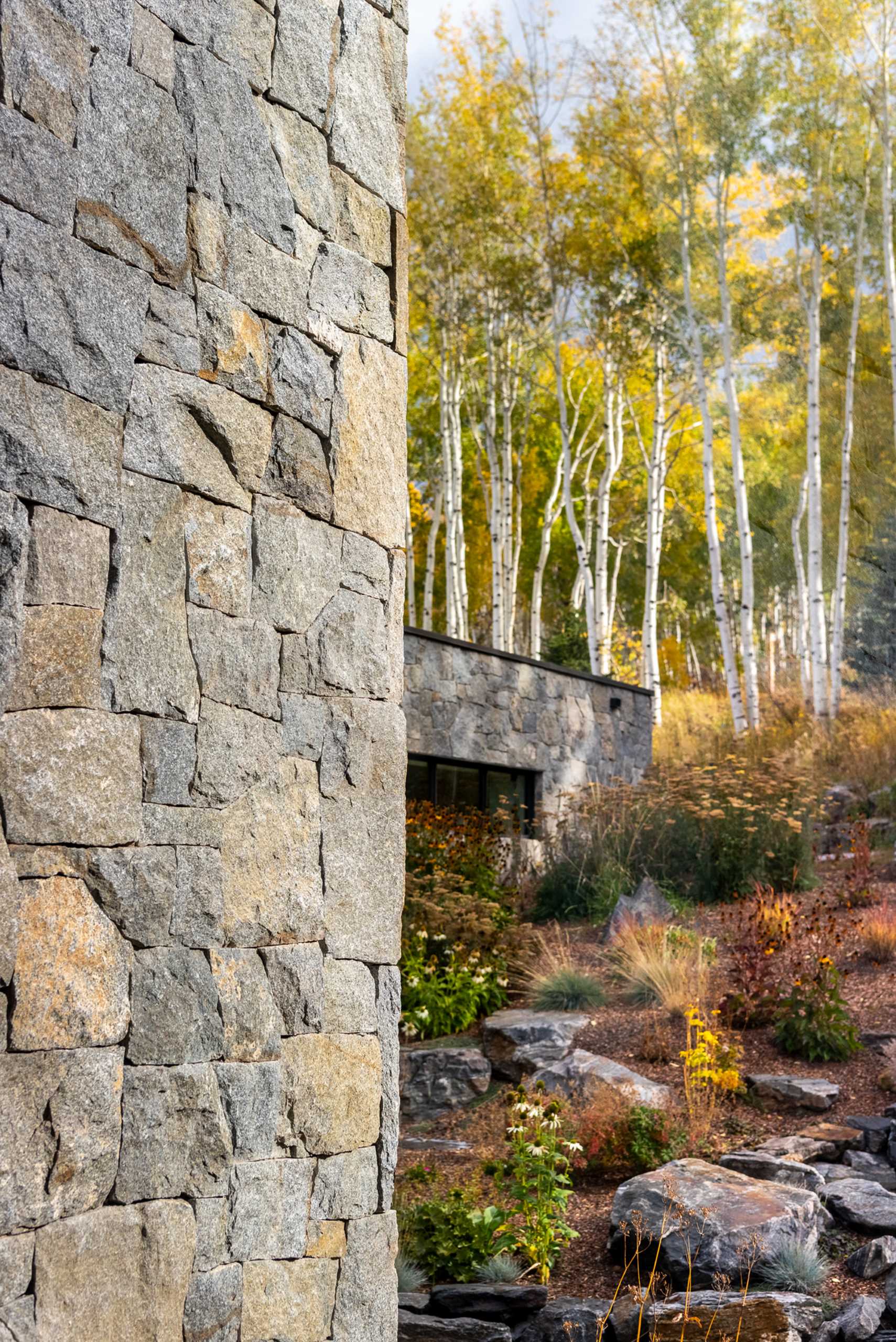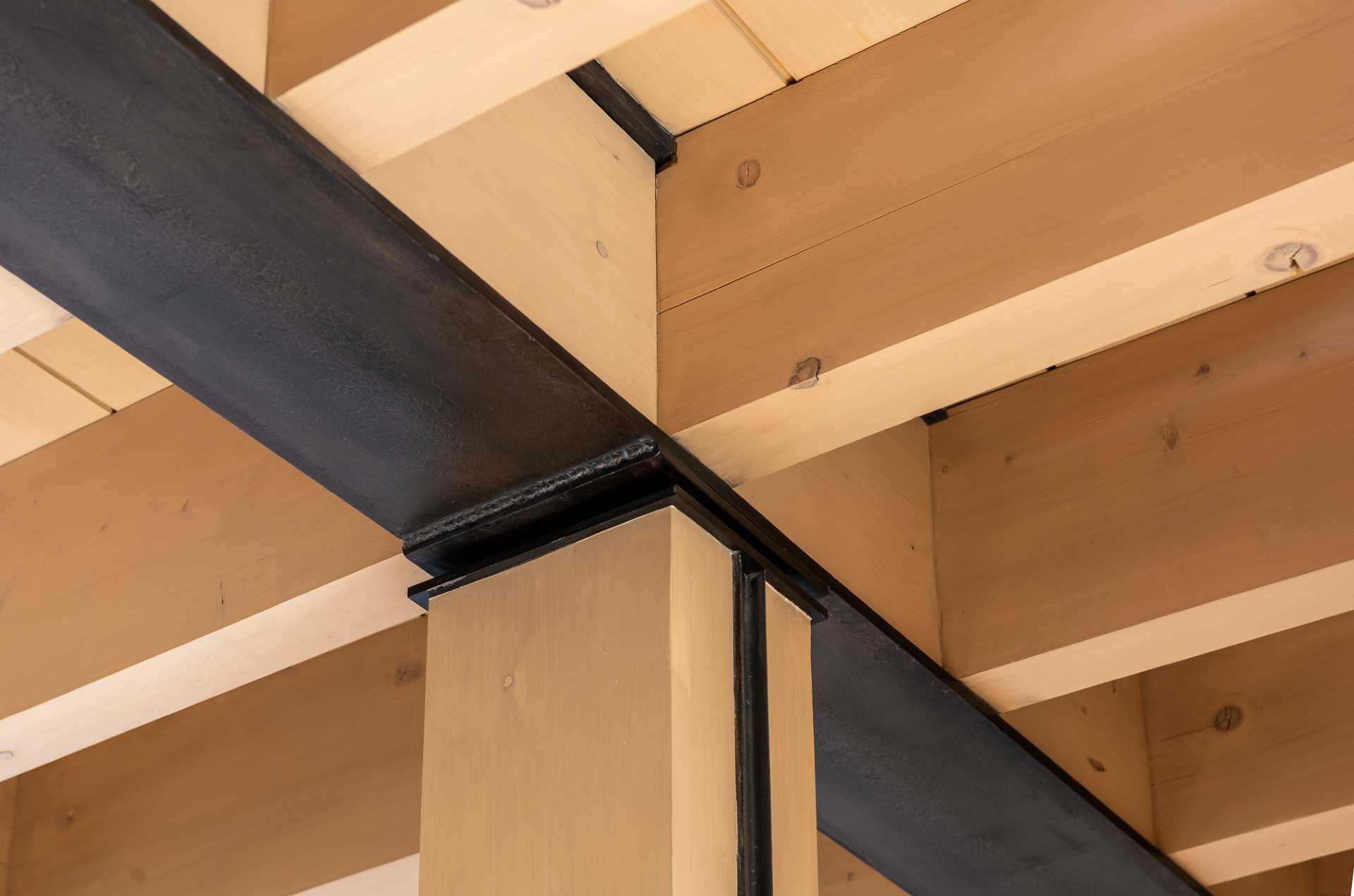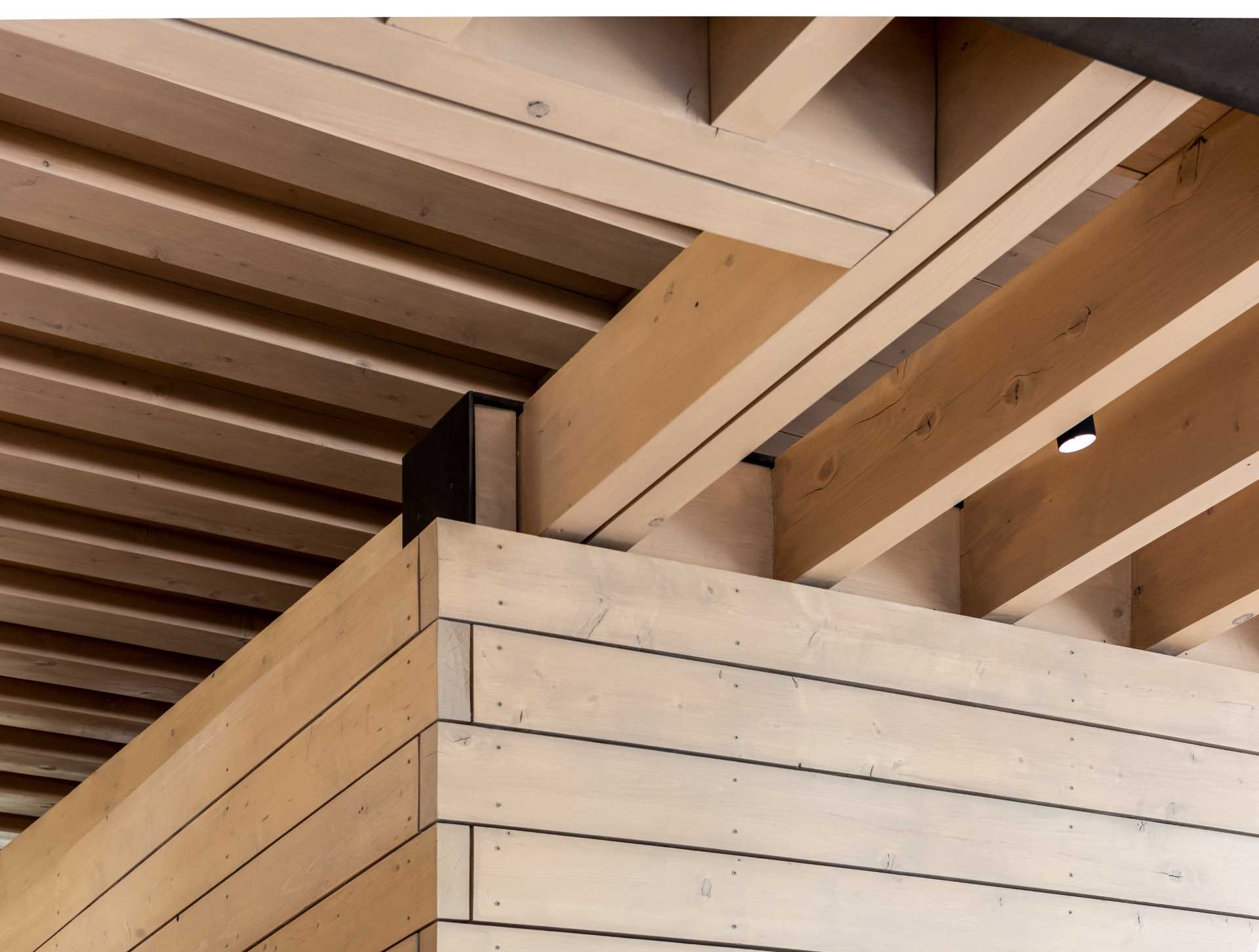 The entryway to the home is the perfect place to see all of the materials combined.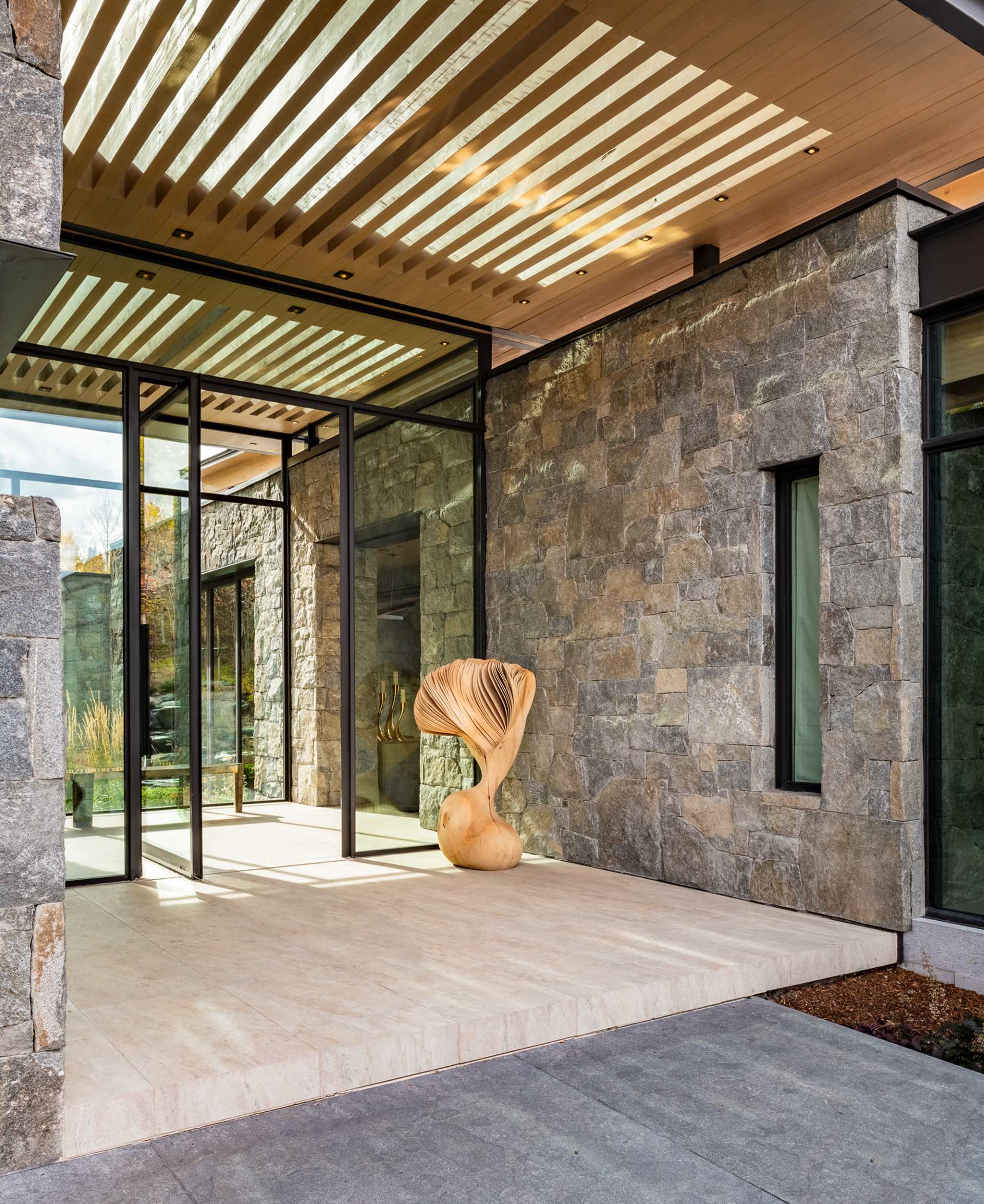 Within the main living space, there are ample living and dining areas, a built-out bar, a steel-clad fireplace set within a massive stone element, and floor-to-ceiling glass doors that pocket away to provide seamless indoor/outdoor spaces.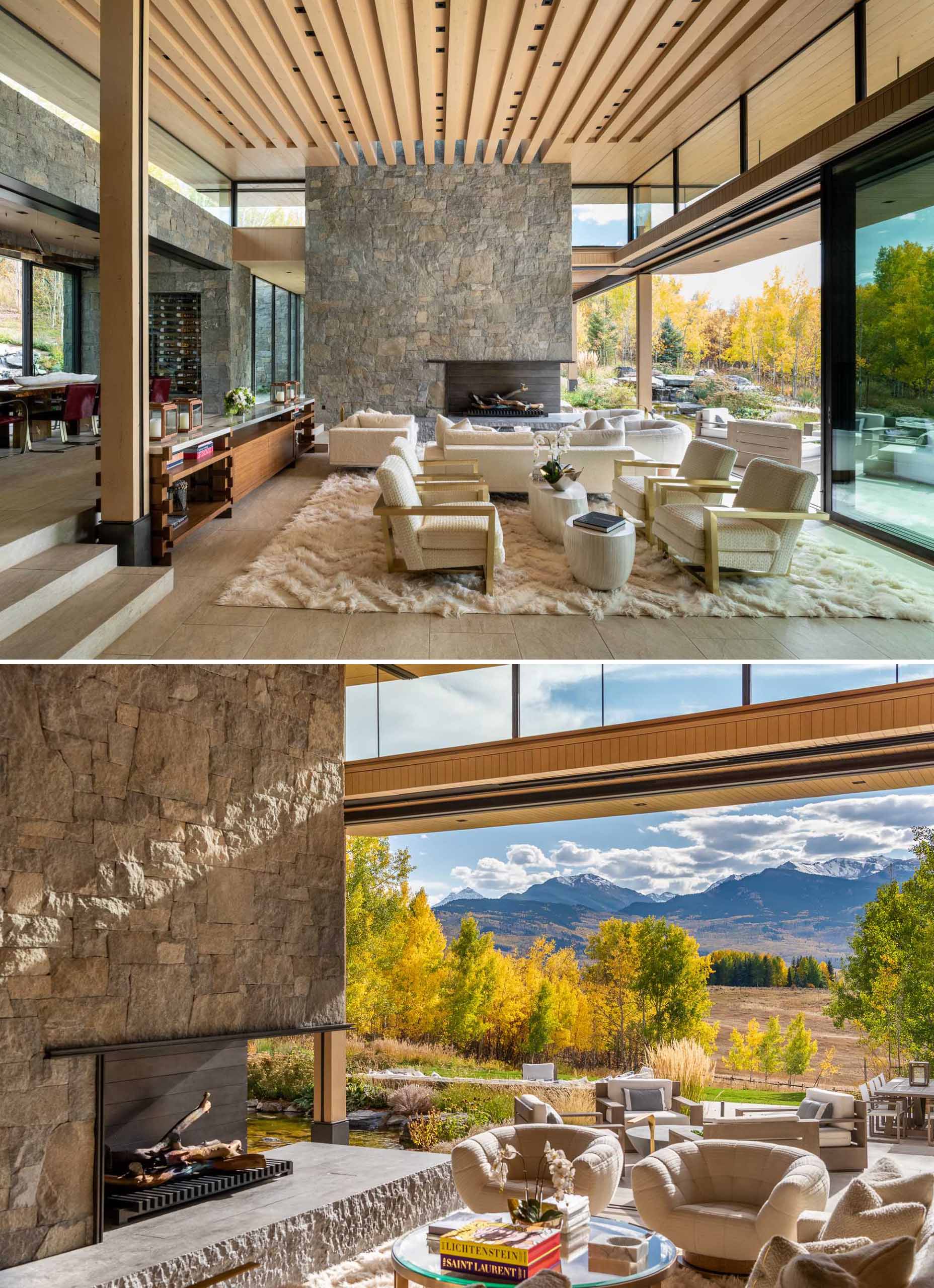 Clerestory windows in the wood kitchen allow for natural light to fill the interior, while a large island includes storage and a place for seating.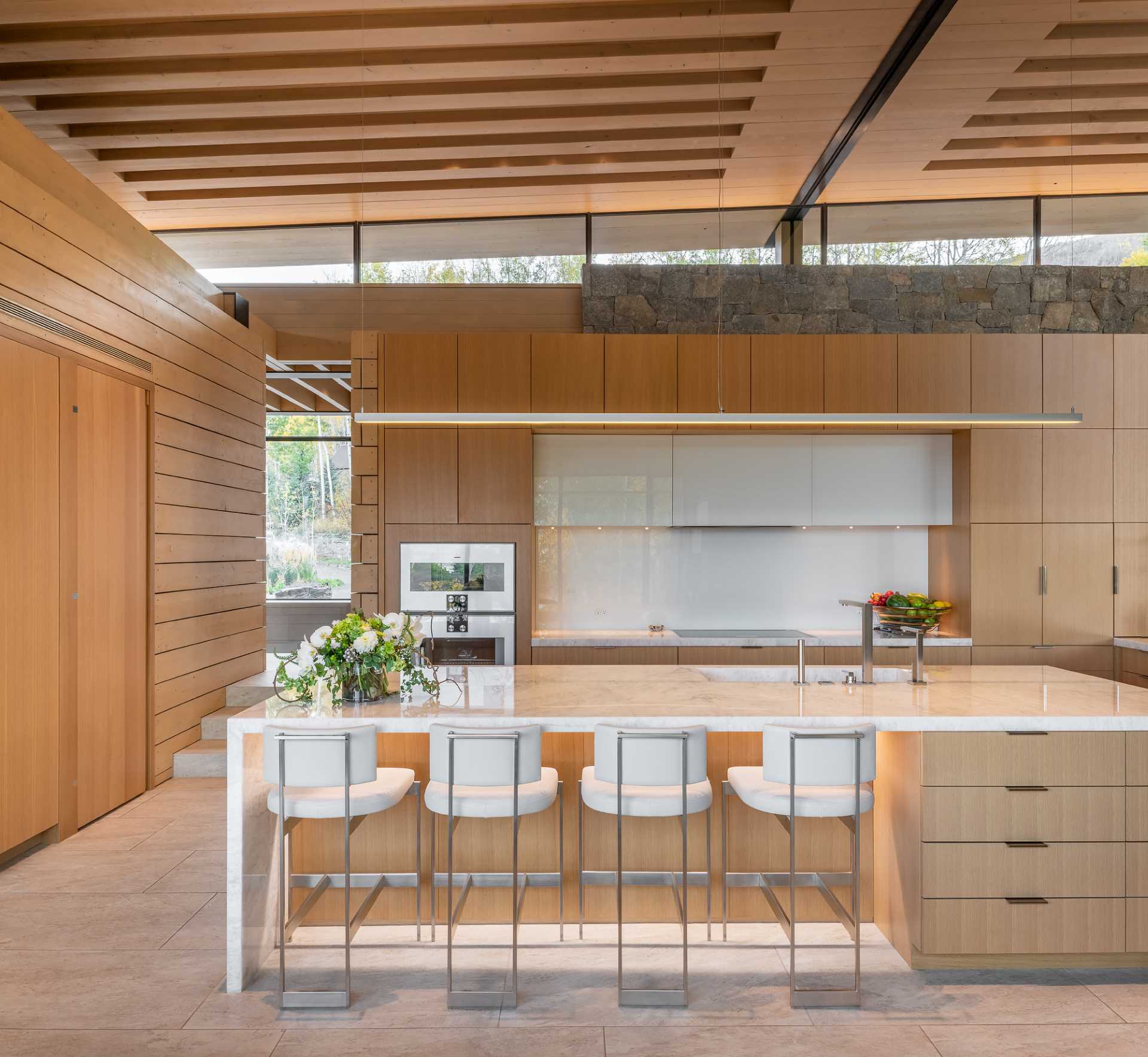 In the bar, hidden LED lighting has been used to highlight the wood accents, as well as the bottles and glassware on display.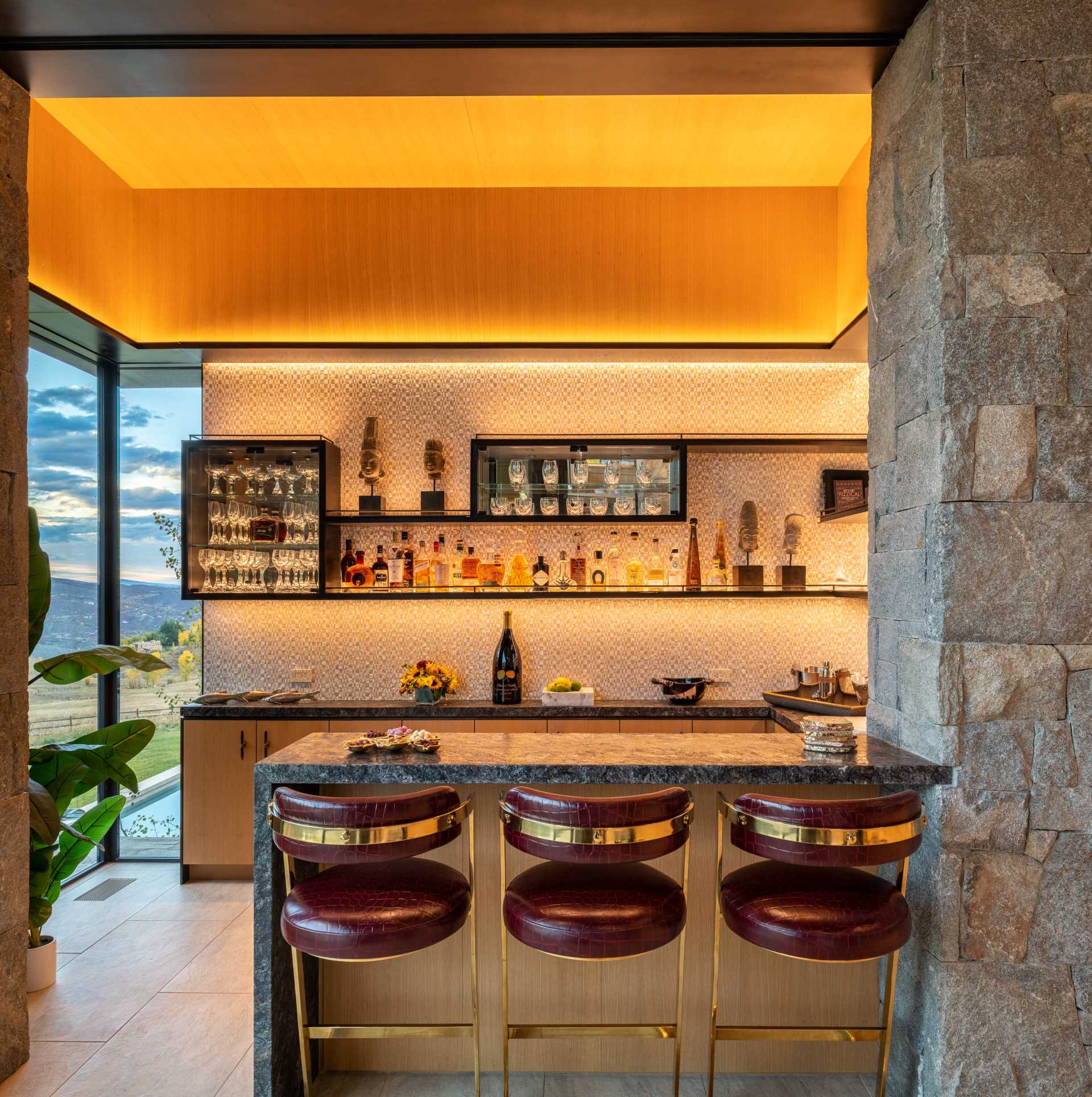 Photography by Draper White
Source: Contemporist