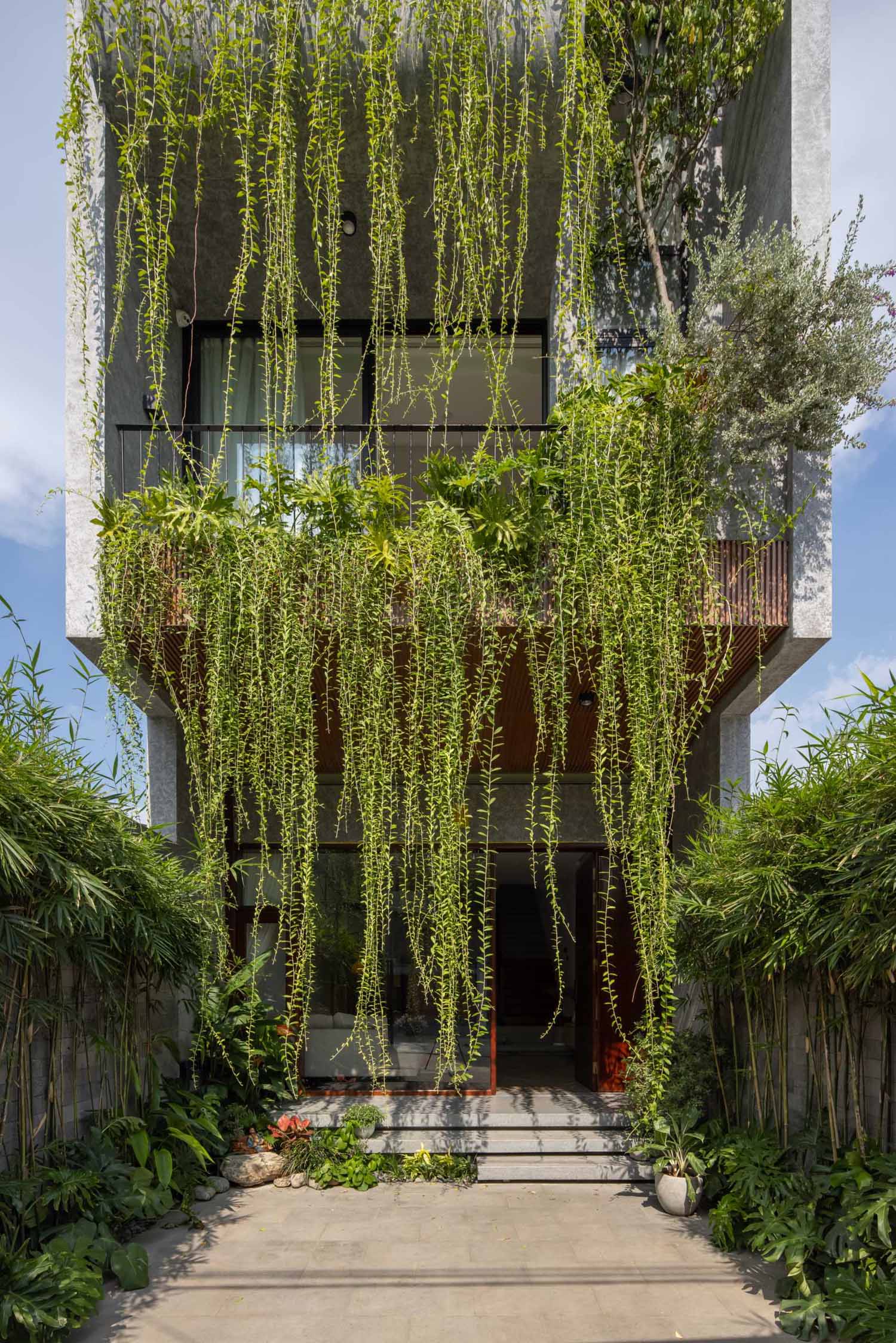 X11 Design Studio has shared photos of a home they completed in Quang Ninh, Vietnam, that includes a facade of cascading plants.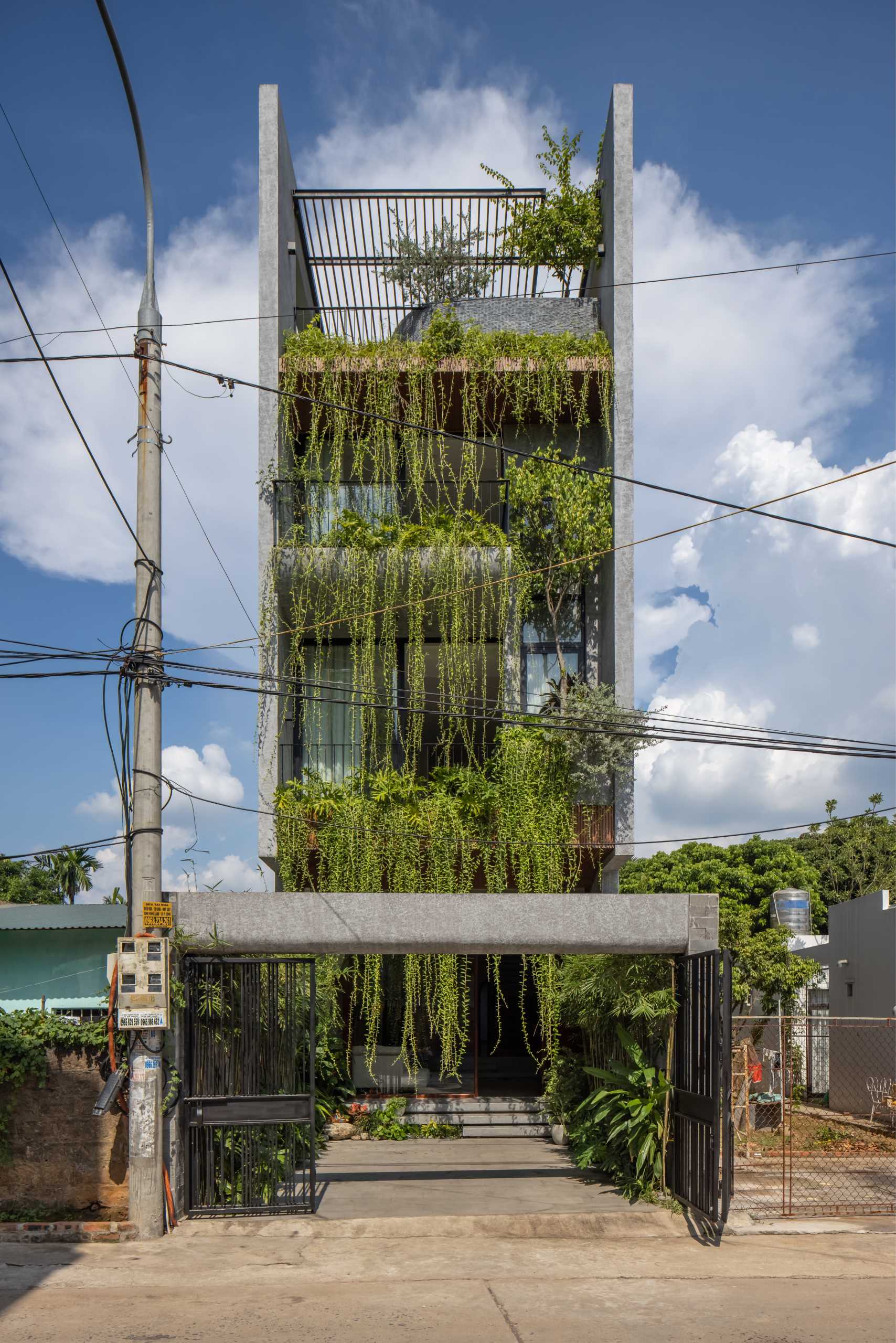 The home has been designed for a three-generation family, who wanted optimal functionality and a connection between nature and people.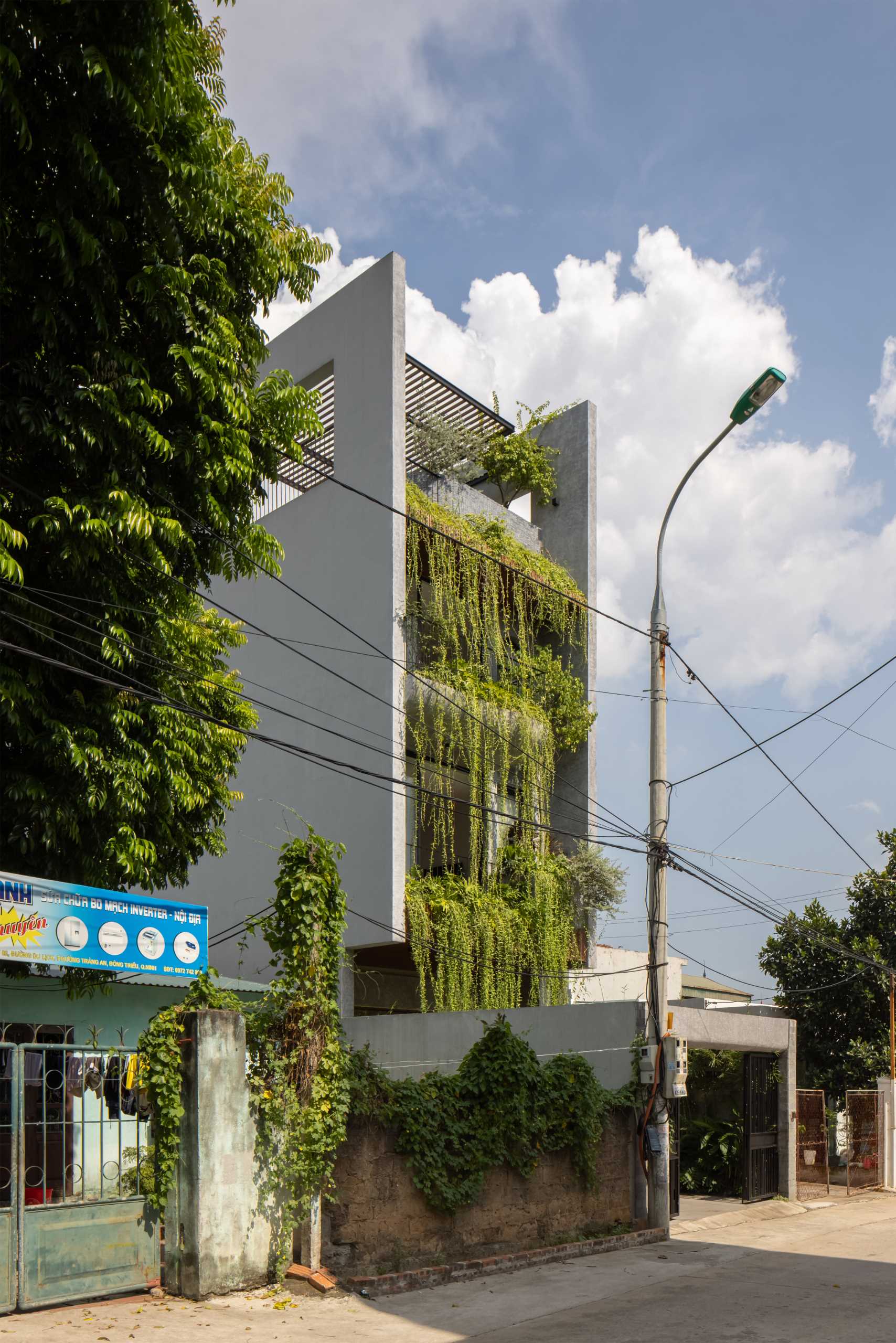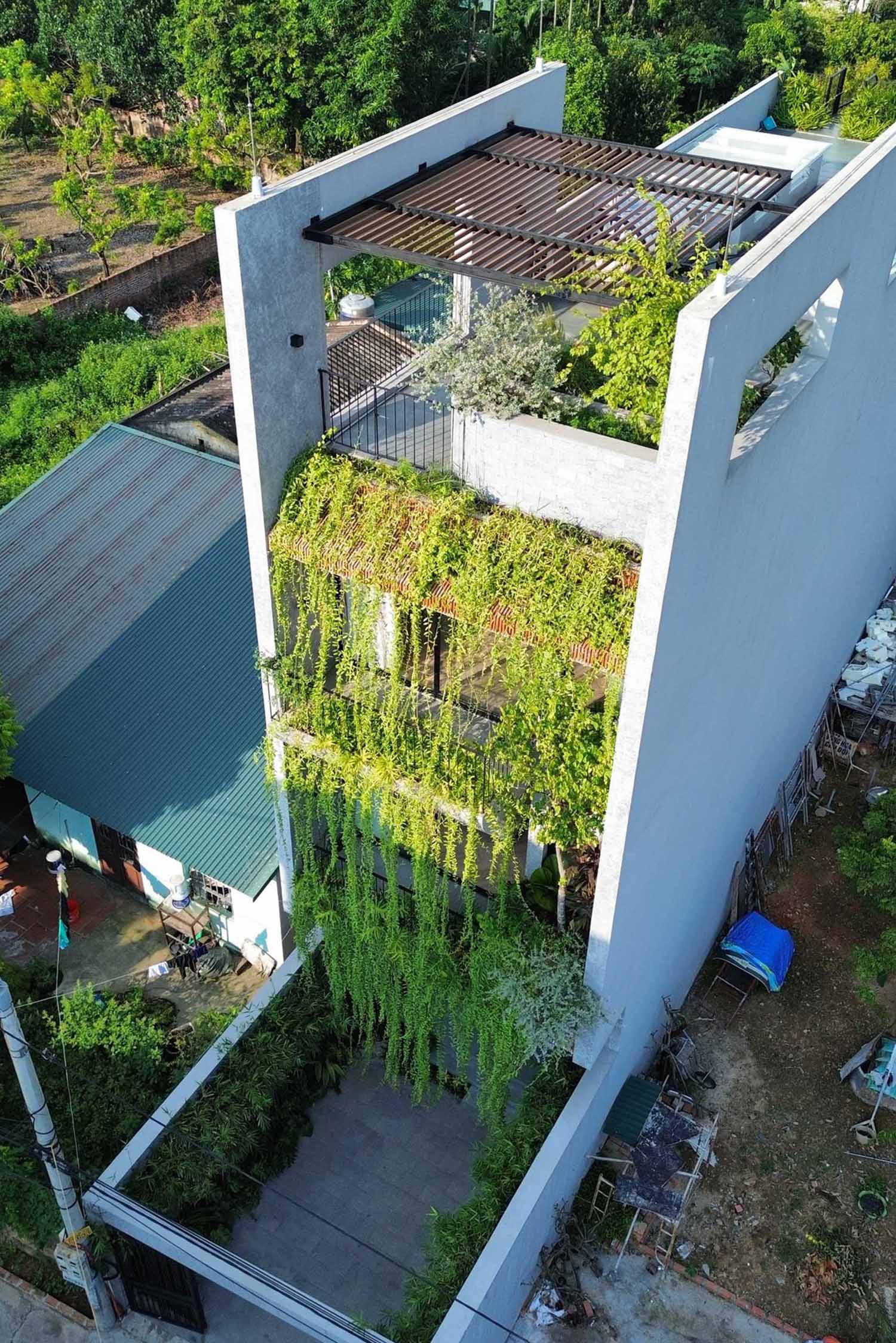 To integrate nature into the design of the home, Chrysanthemum curtains have been planted on the balconies, helping to soften the exterior and solve the problem of heat radiation, as well as the hot dry wind. The plants also assist in shielding the interior from the rain.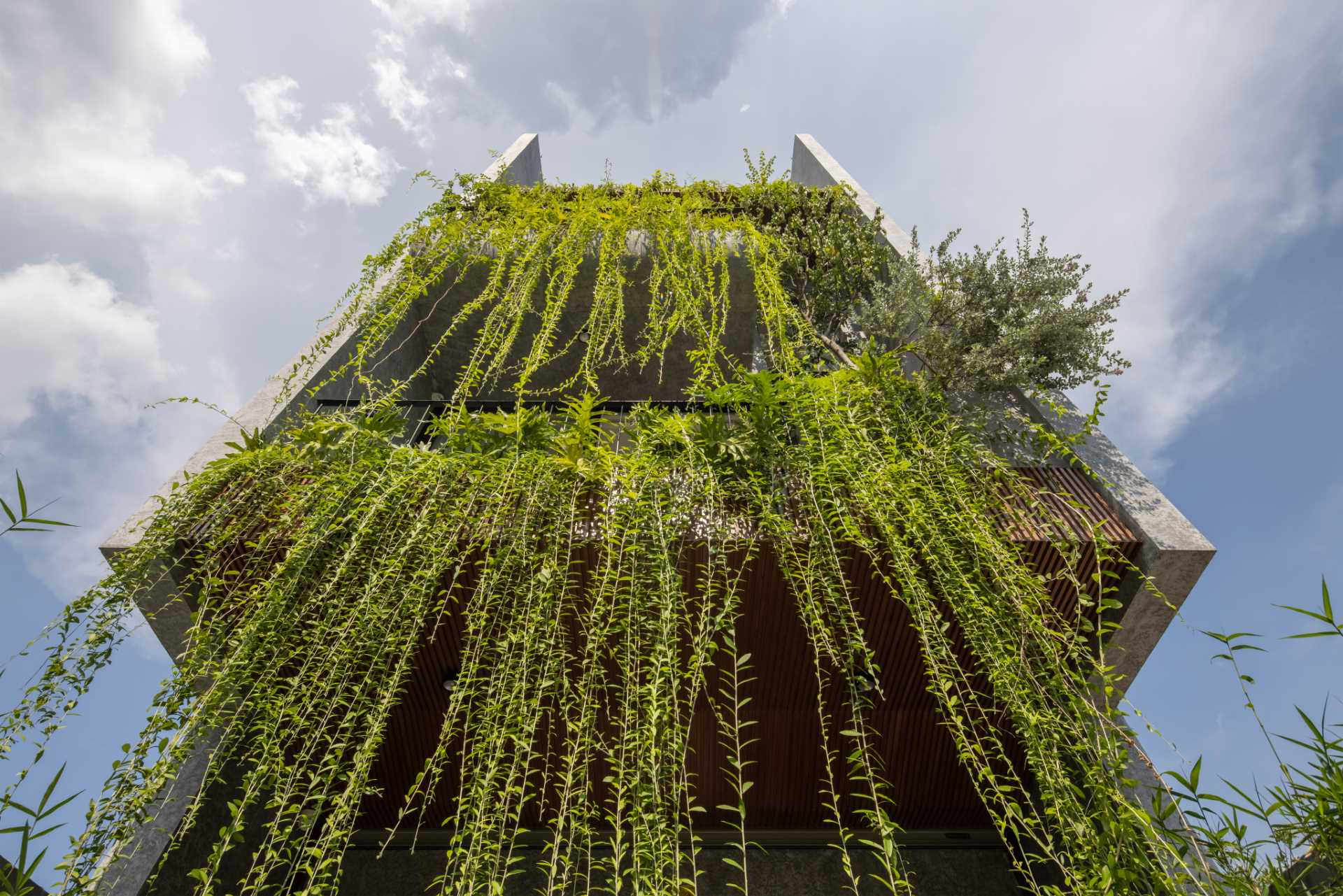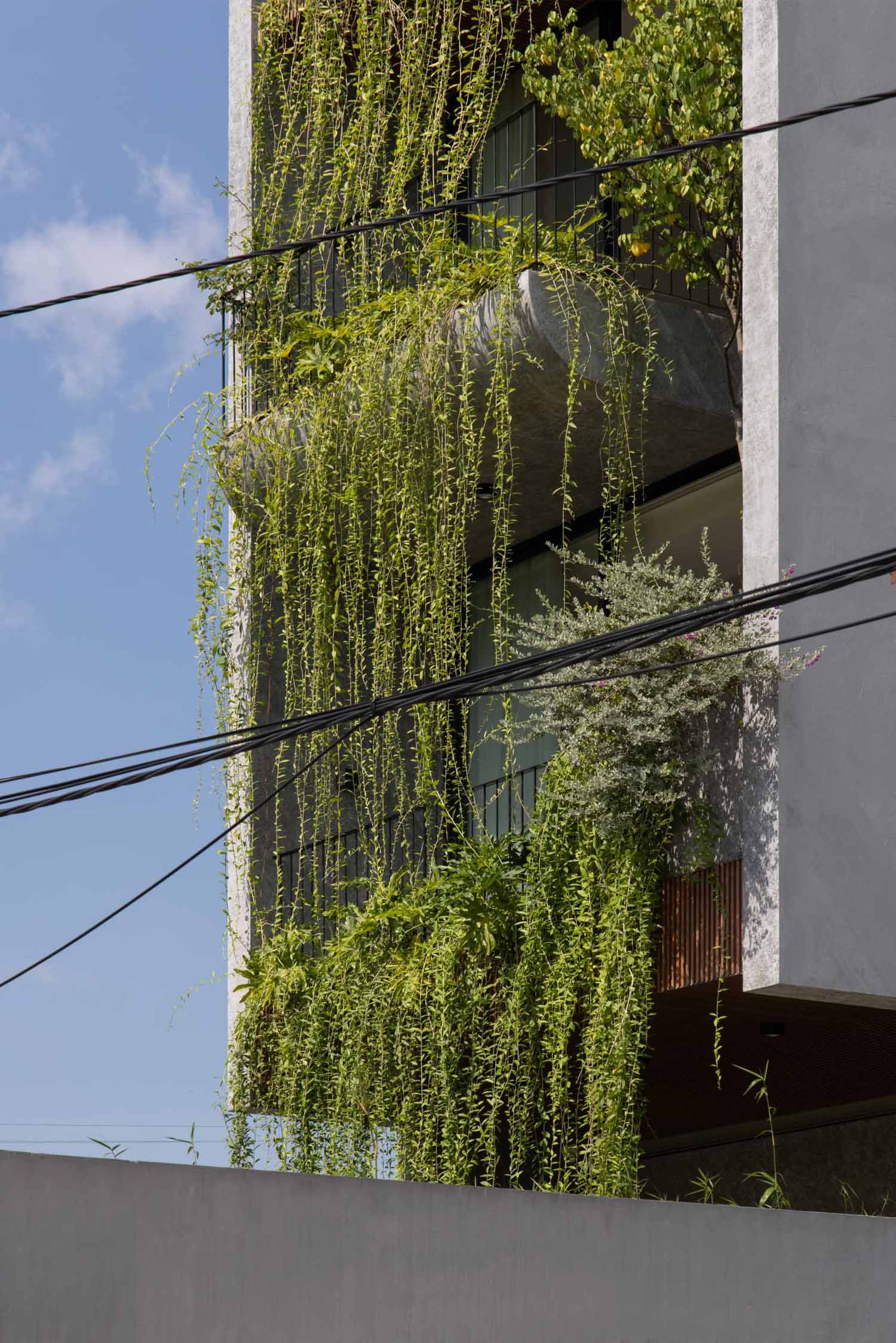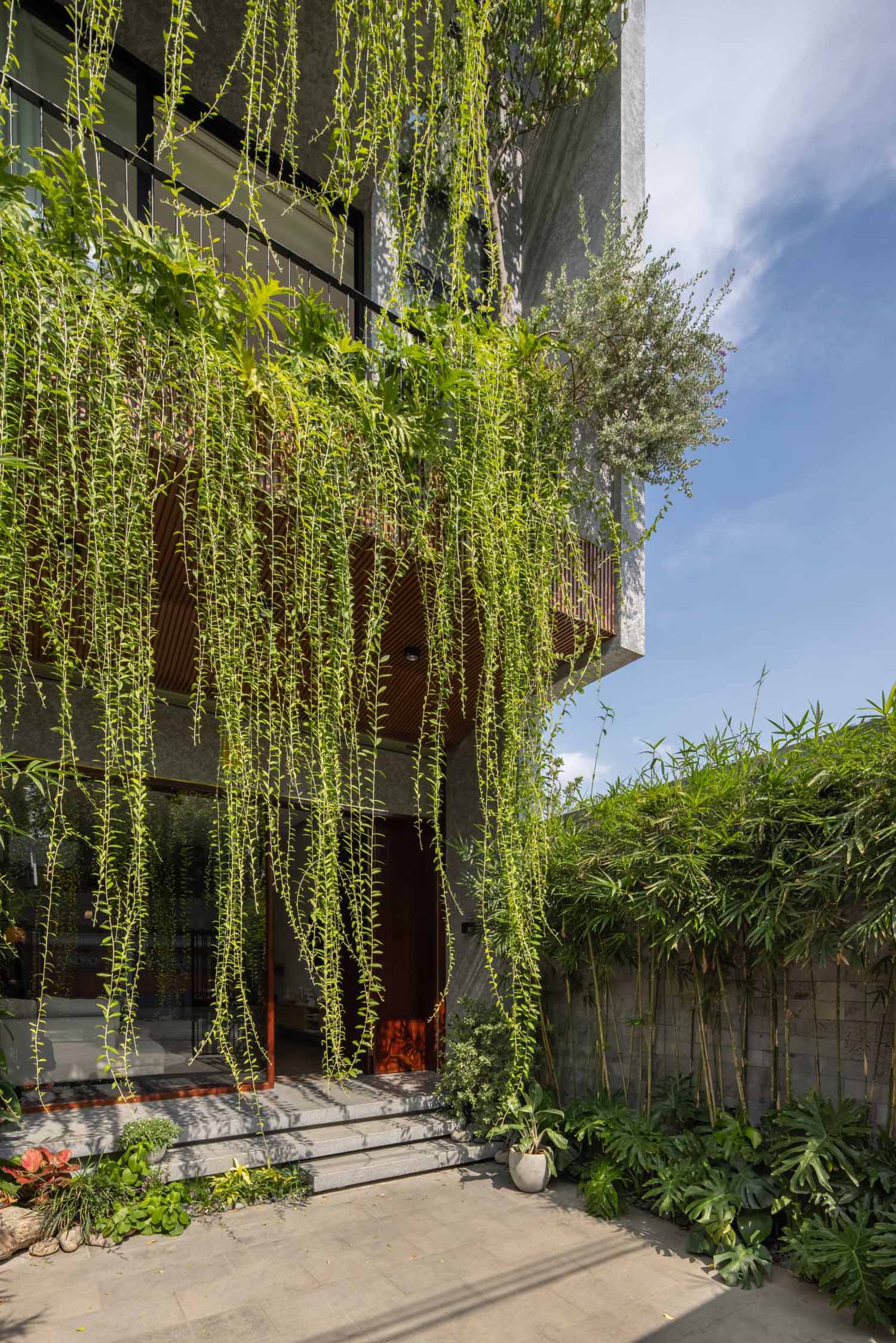 Steps lead from the front courtyard to the covered entryway, with the plants adding shade.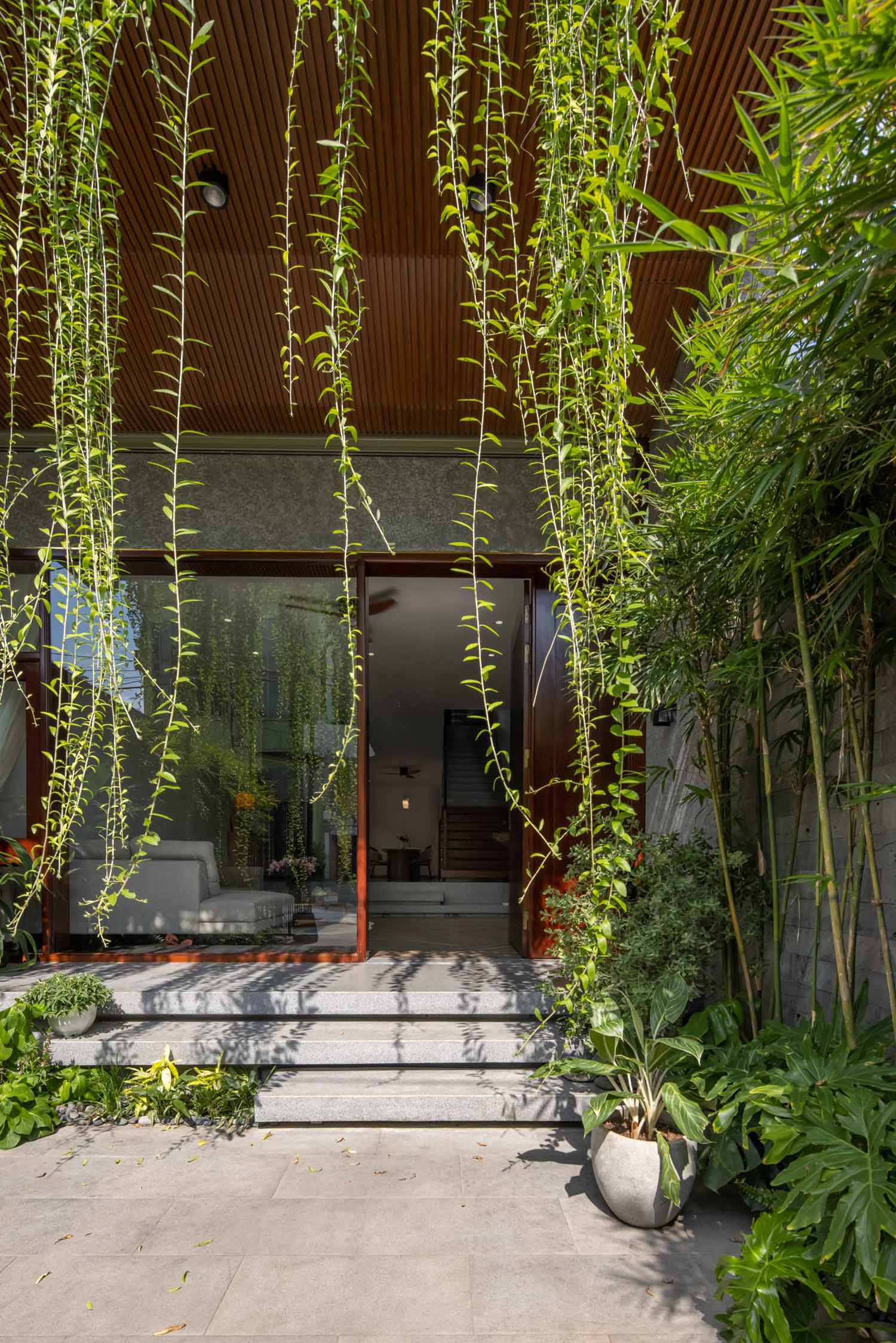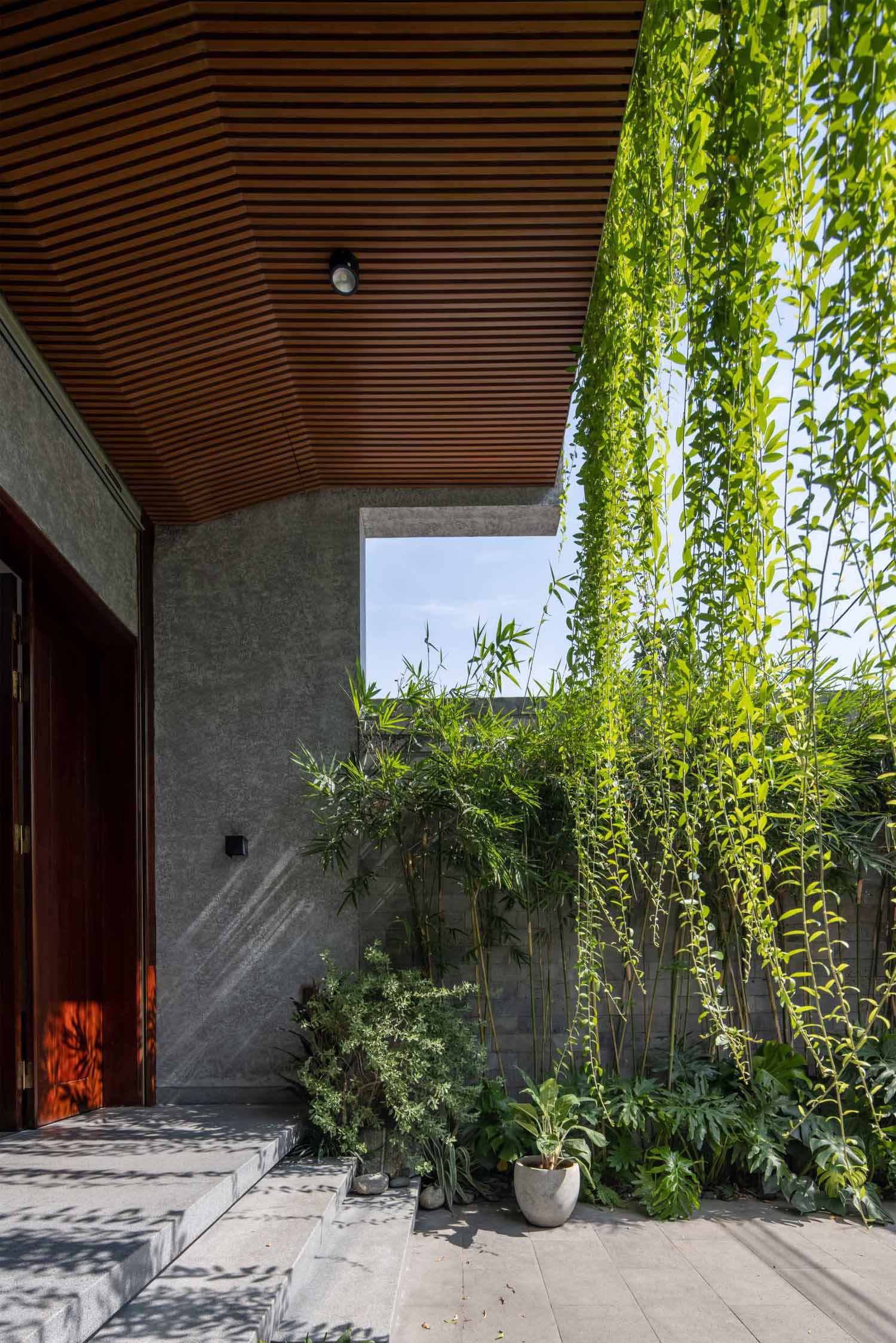 Stepping inside, there's the living room with a couch on one side and a floating entertainment unit underneath the TV.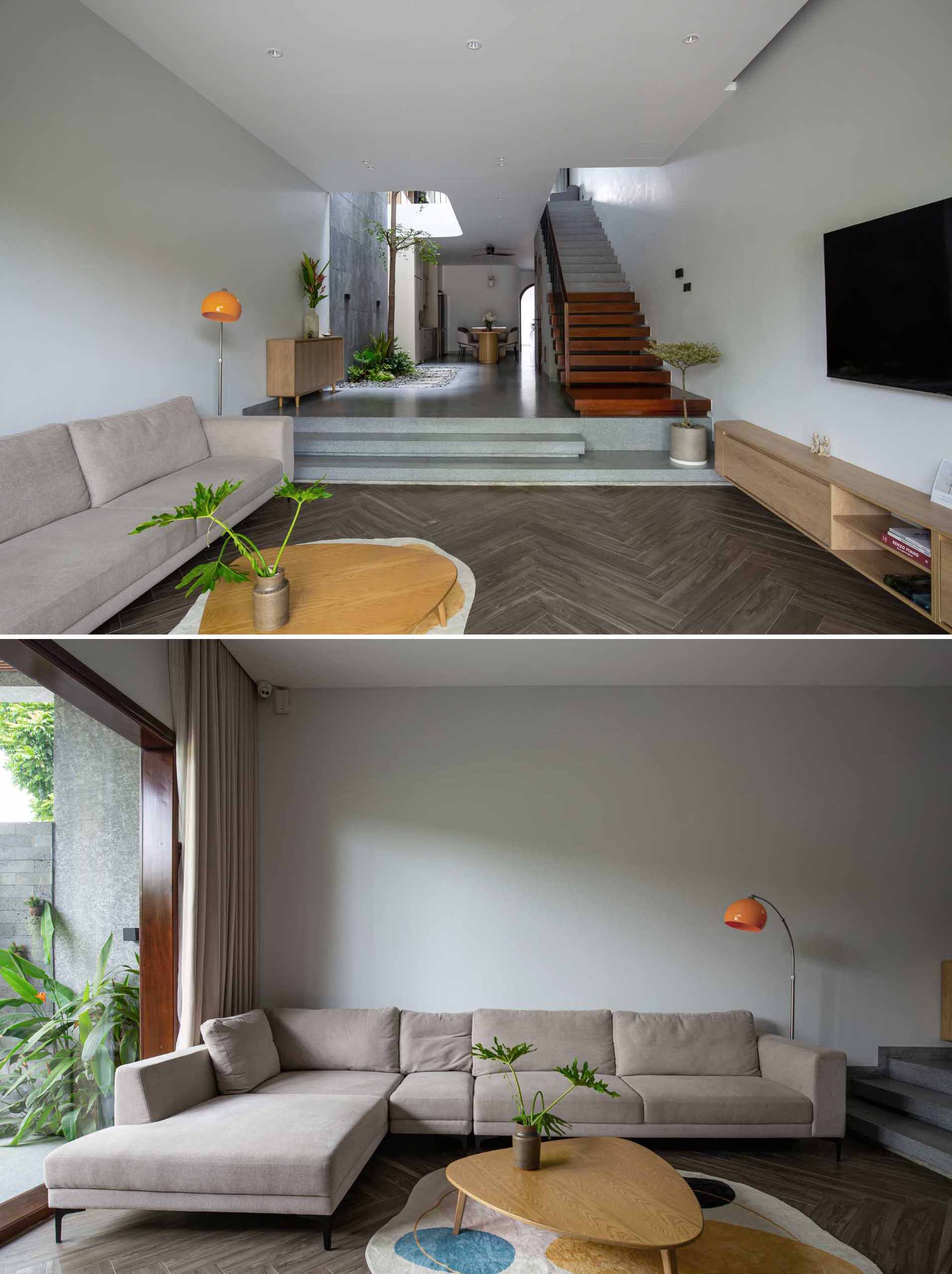 The living room also has a view of an interior garden with a tree and smaller plants, that line the walkway to the dining area and kitchen.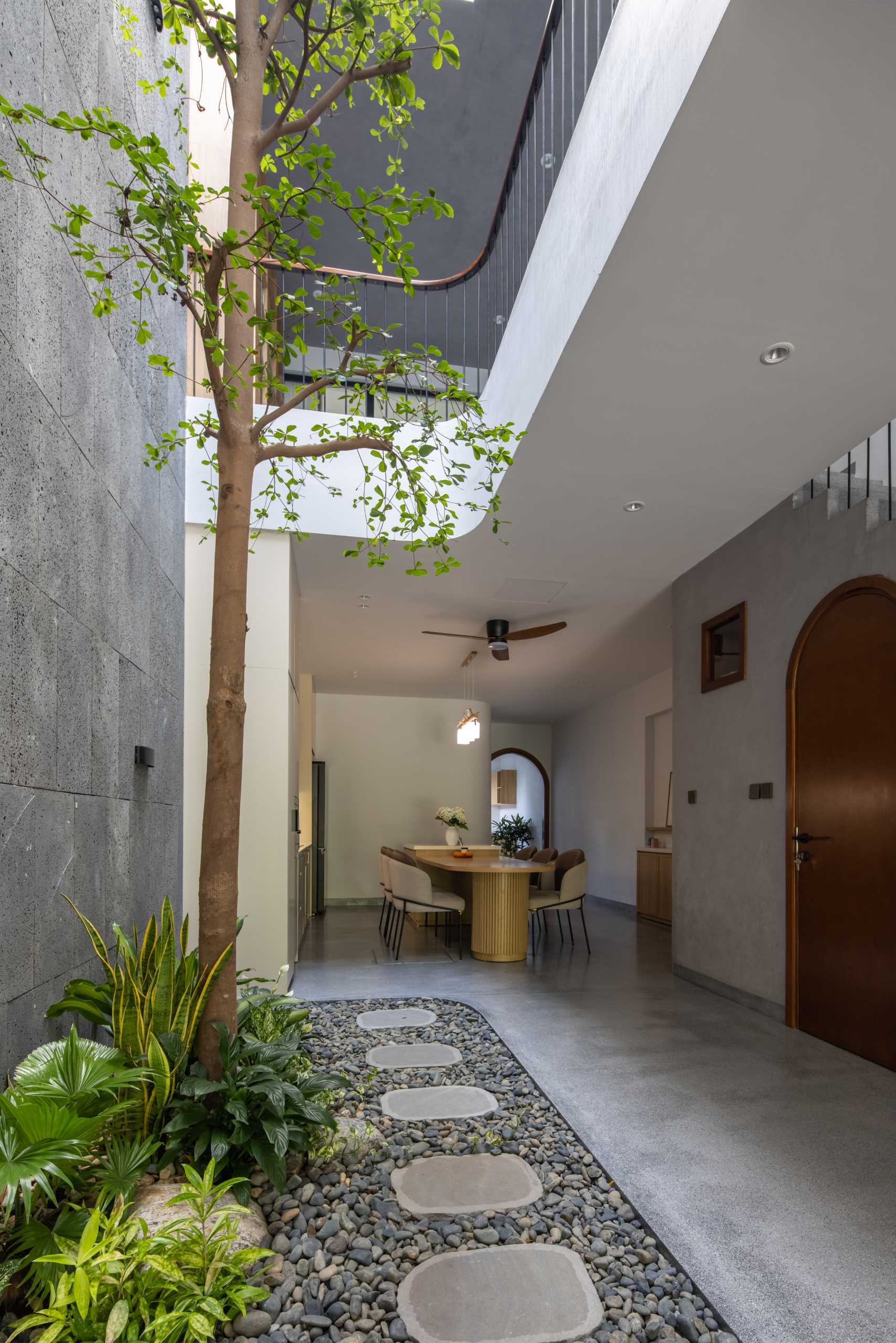 The dining area and the kitchen are combined, with the dining table integrated into the island.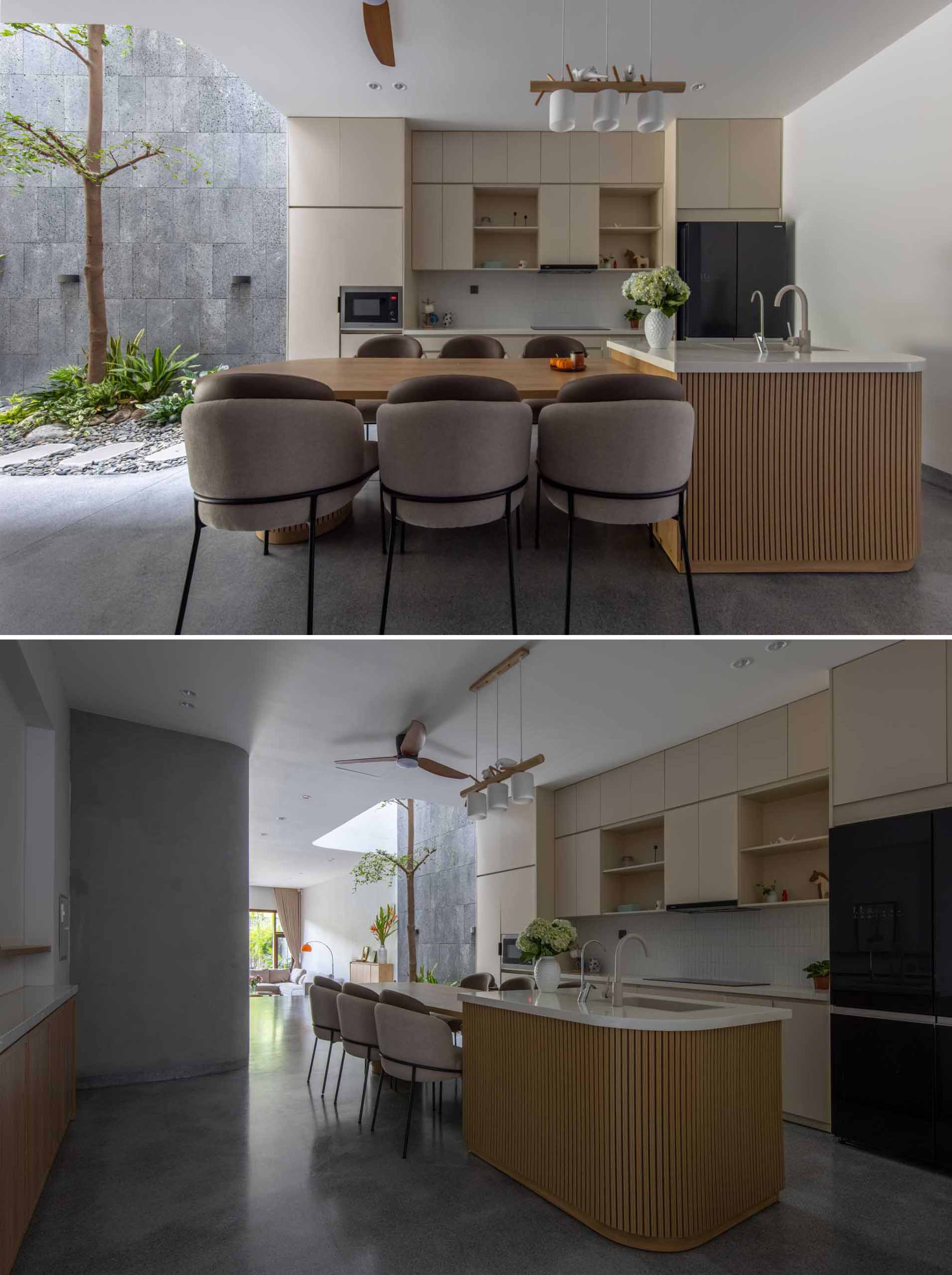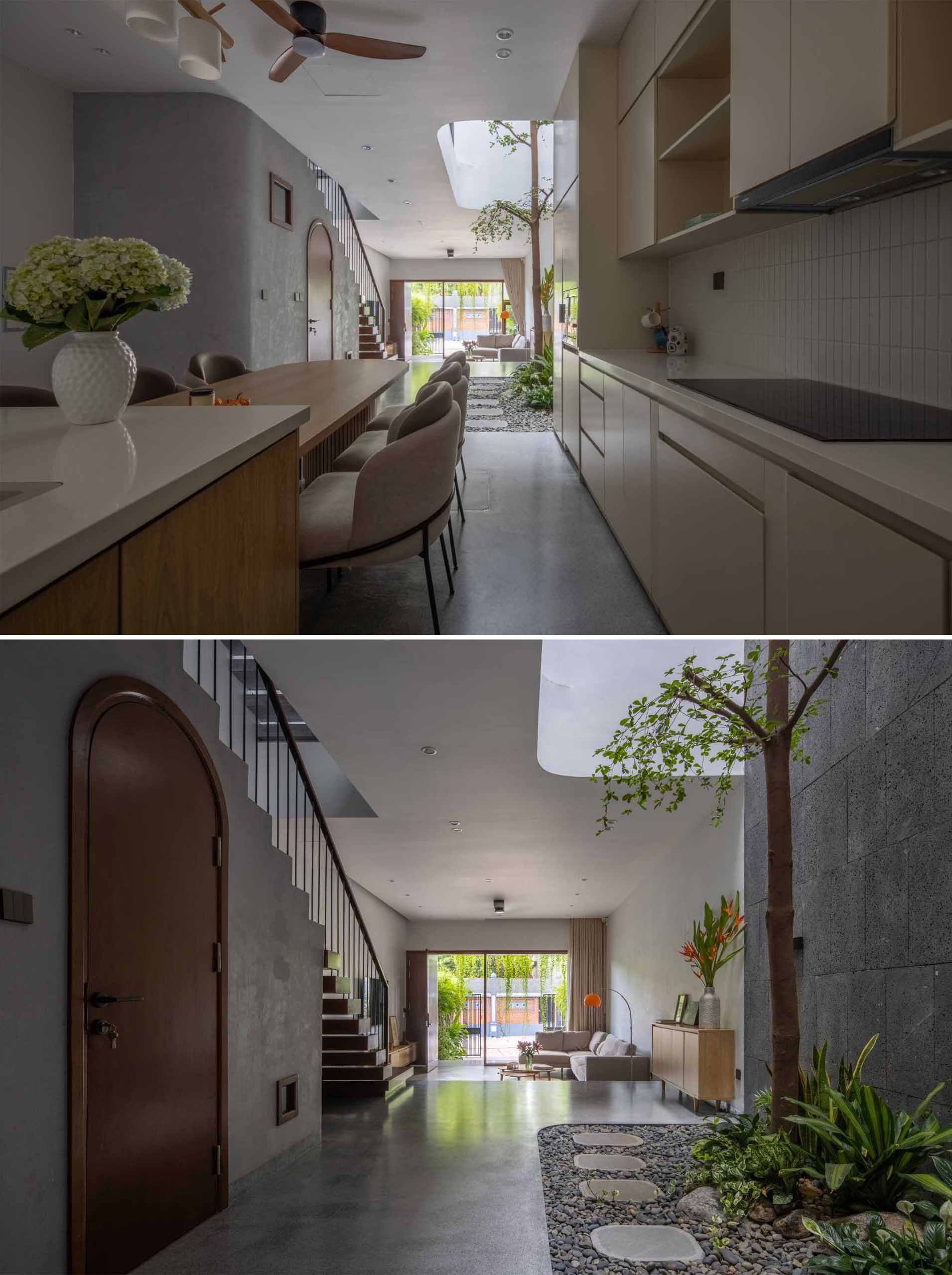 Wood and concrete stairs connect the various levels of the home, while interior bridges provide views of the garden and lead to the bedrooms.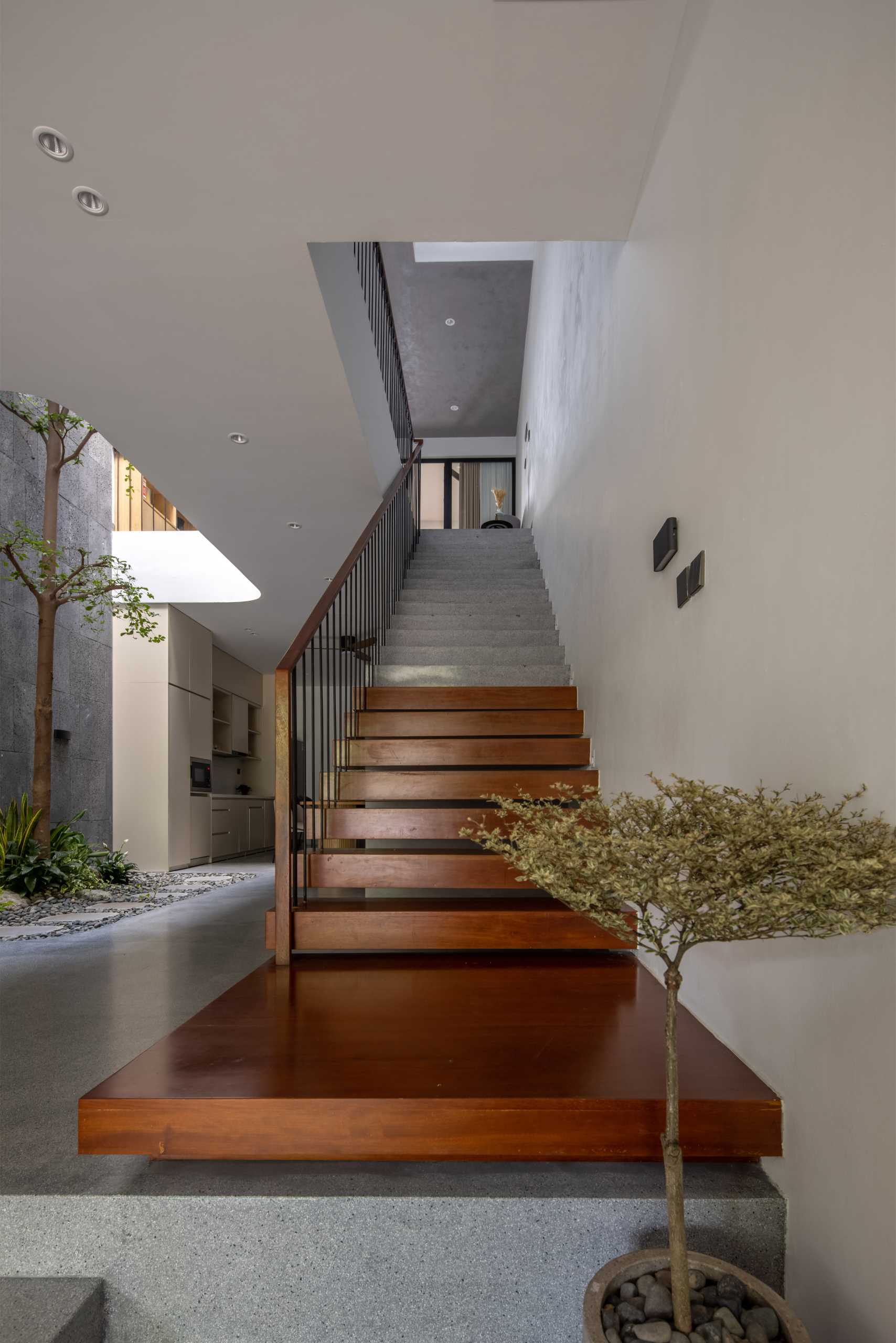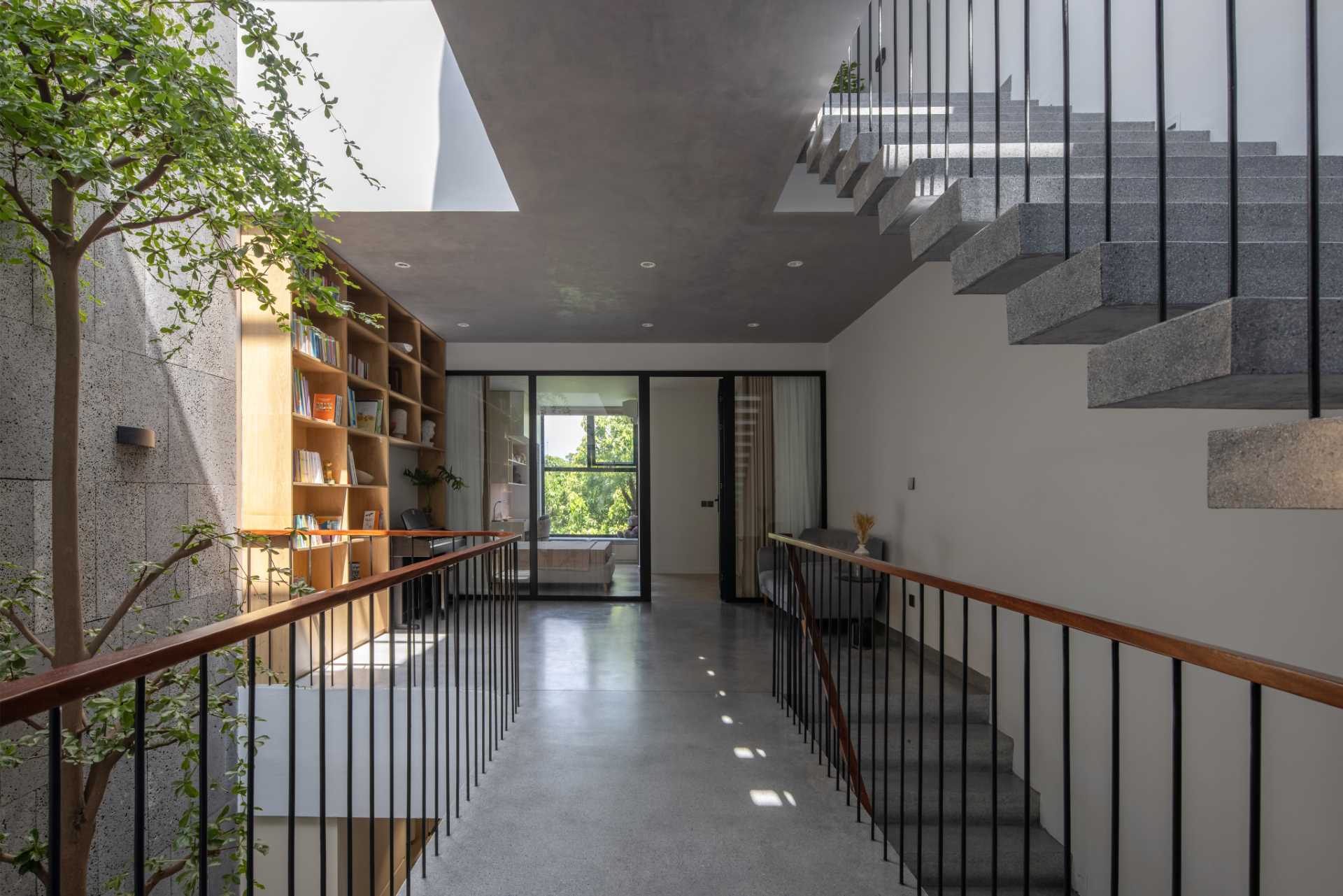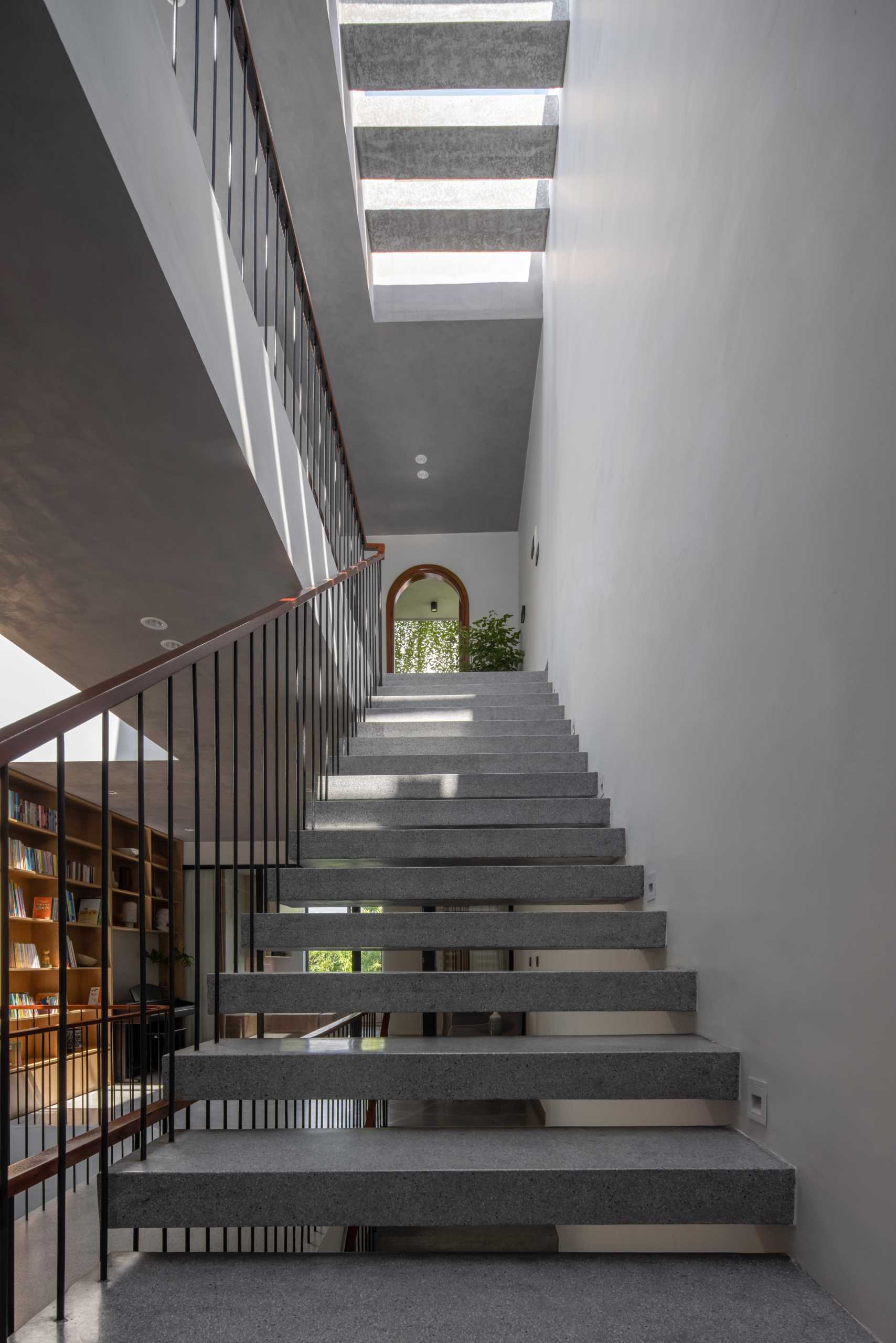 On the second floor, there's a public space with a wood bookshelf, a piano, and a couch.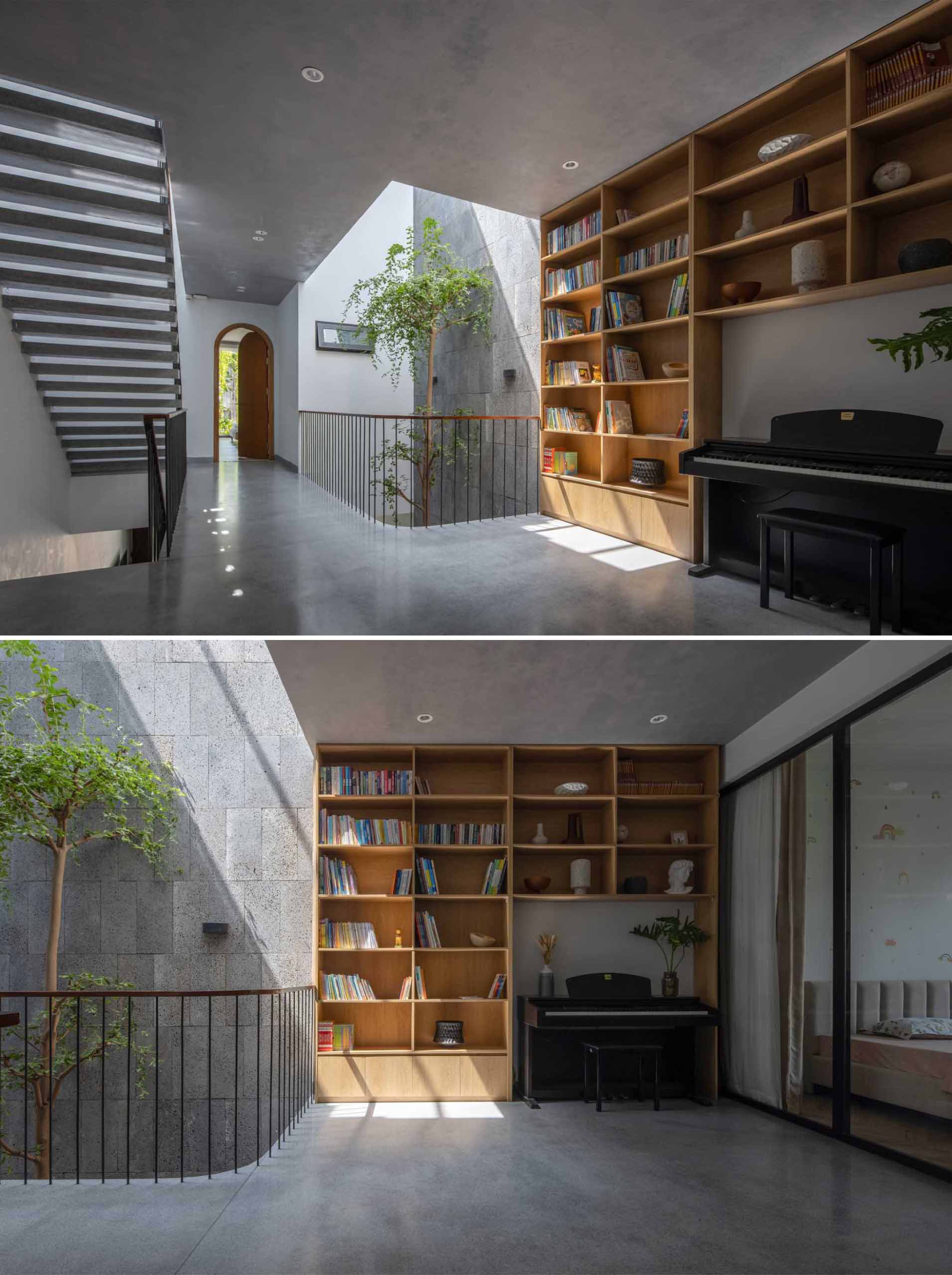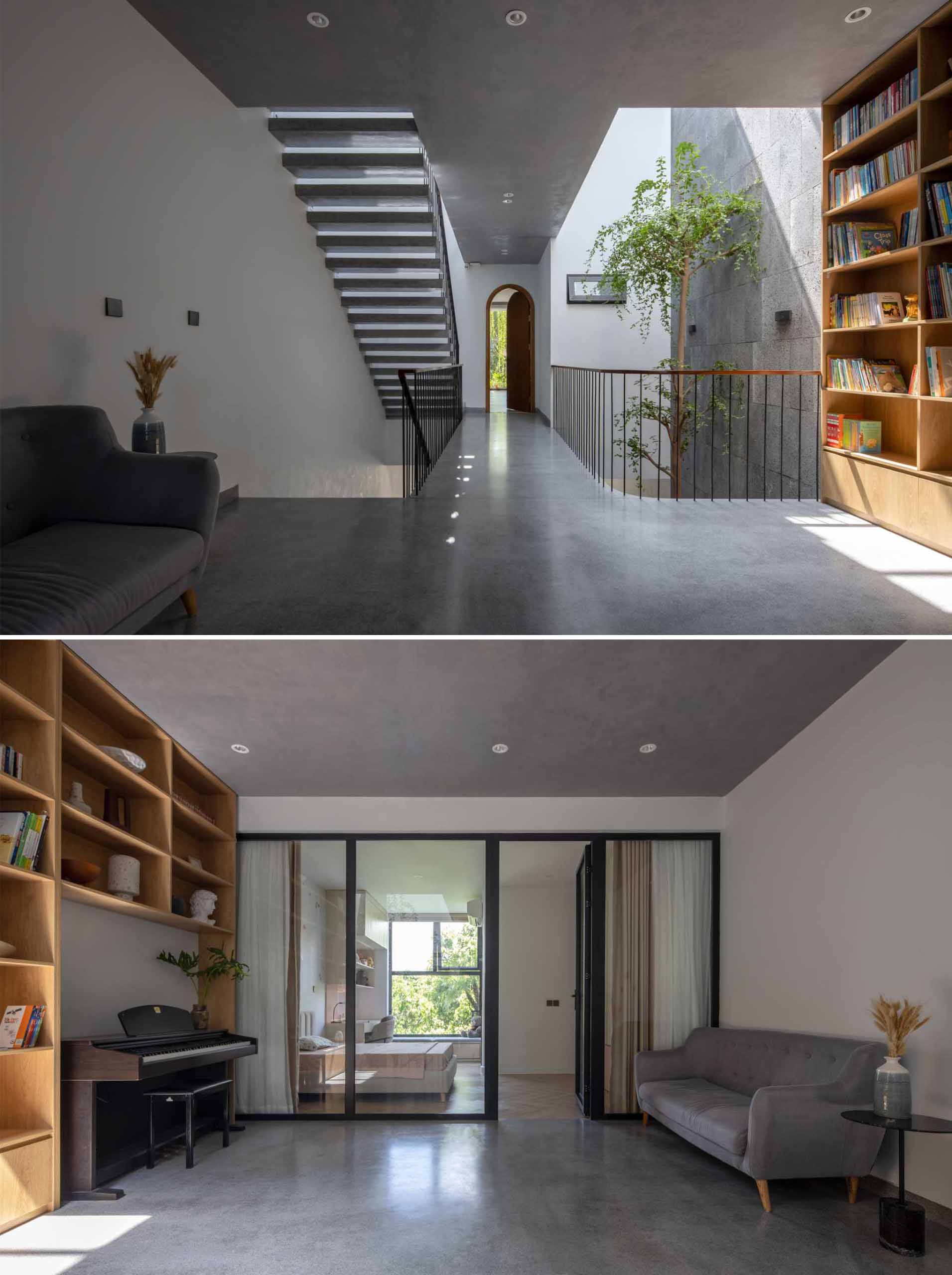 The primary bedroom has a neutral color palette, with floating bedside tables, closets, a dresser, and a vanity area. A sliding door connects the bedroom to a balcony with built-in planters.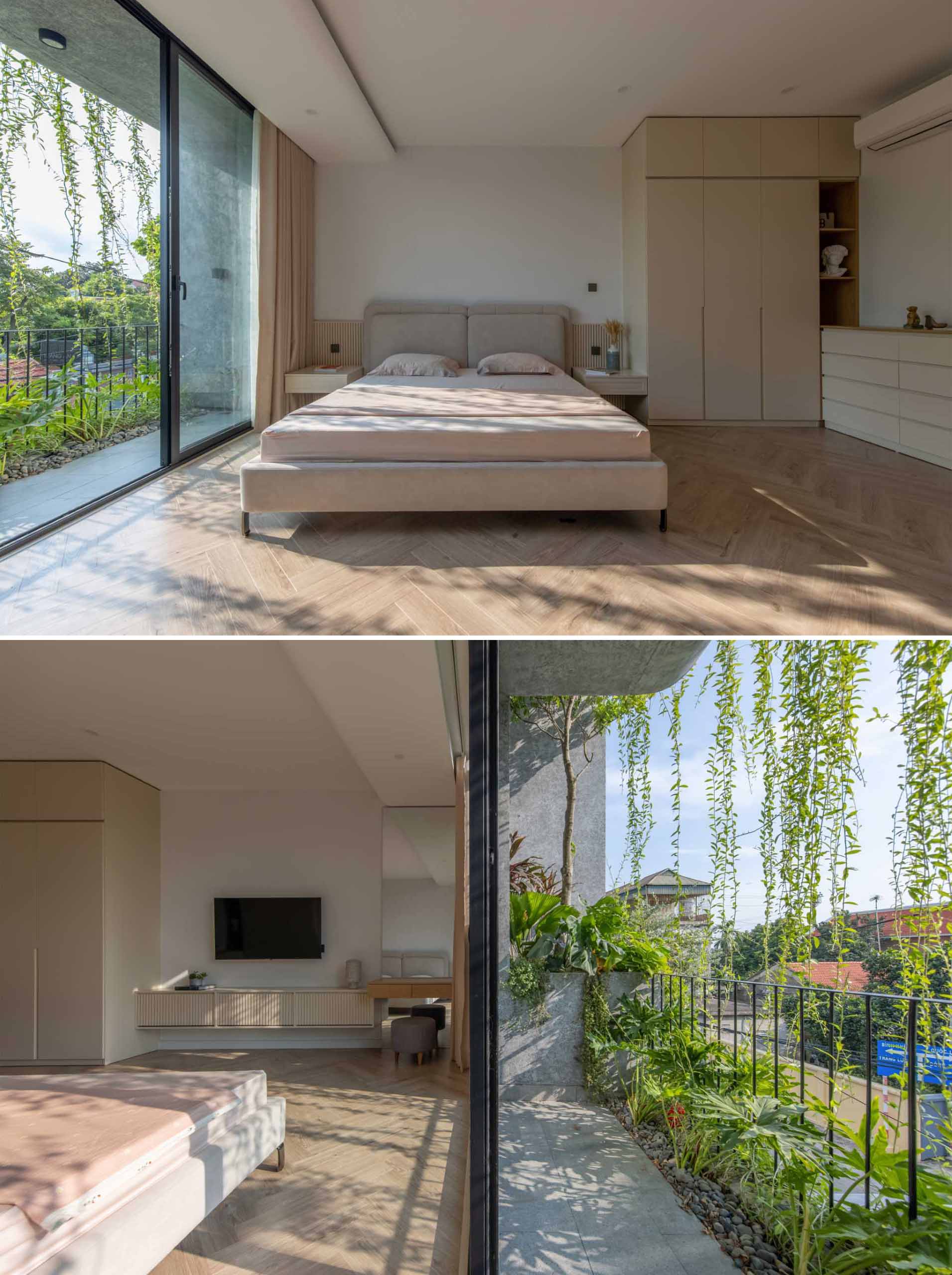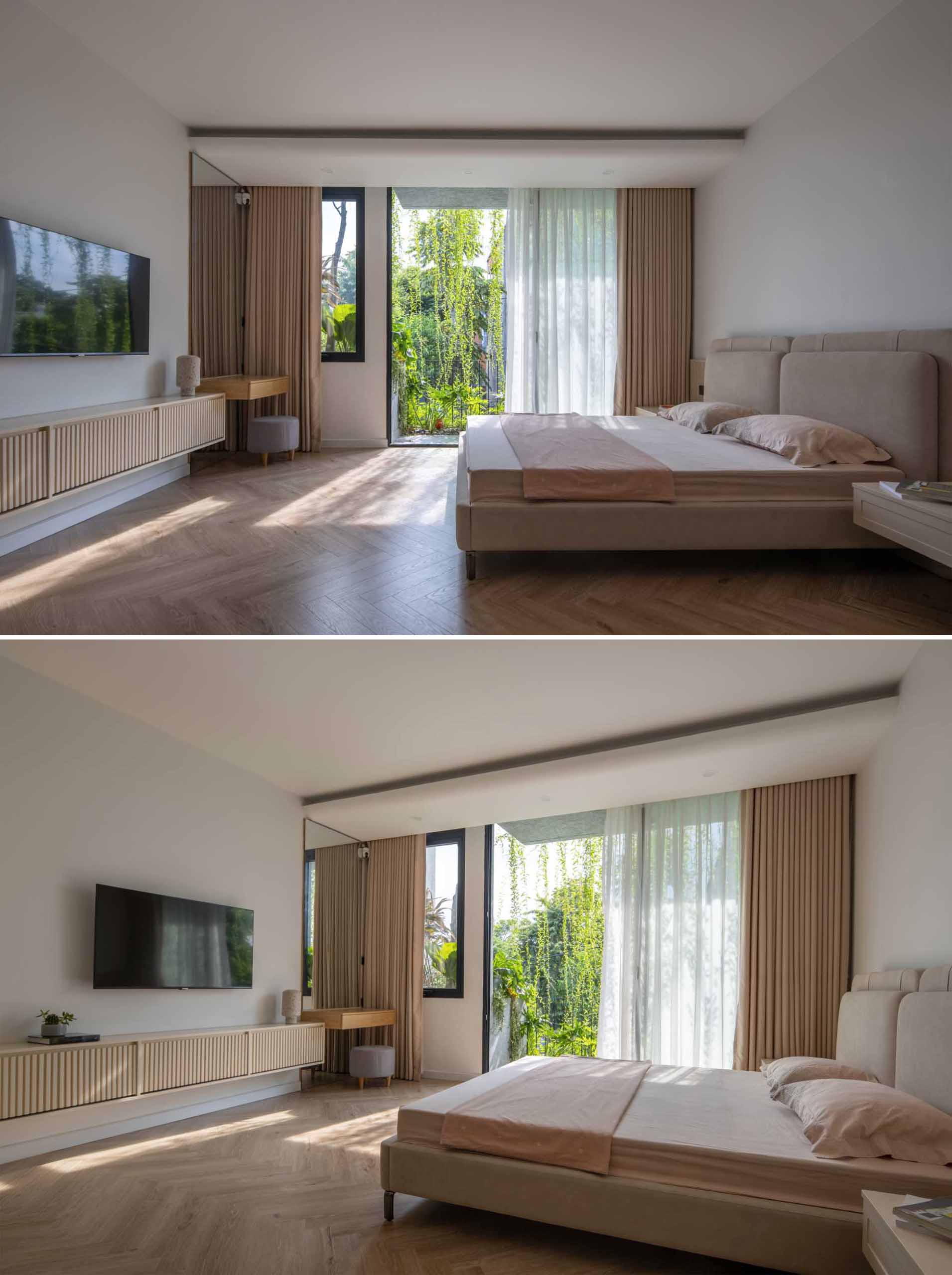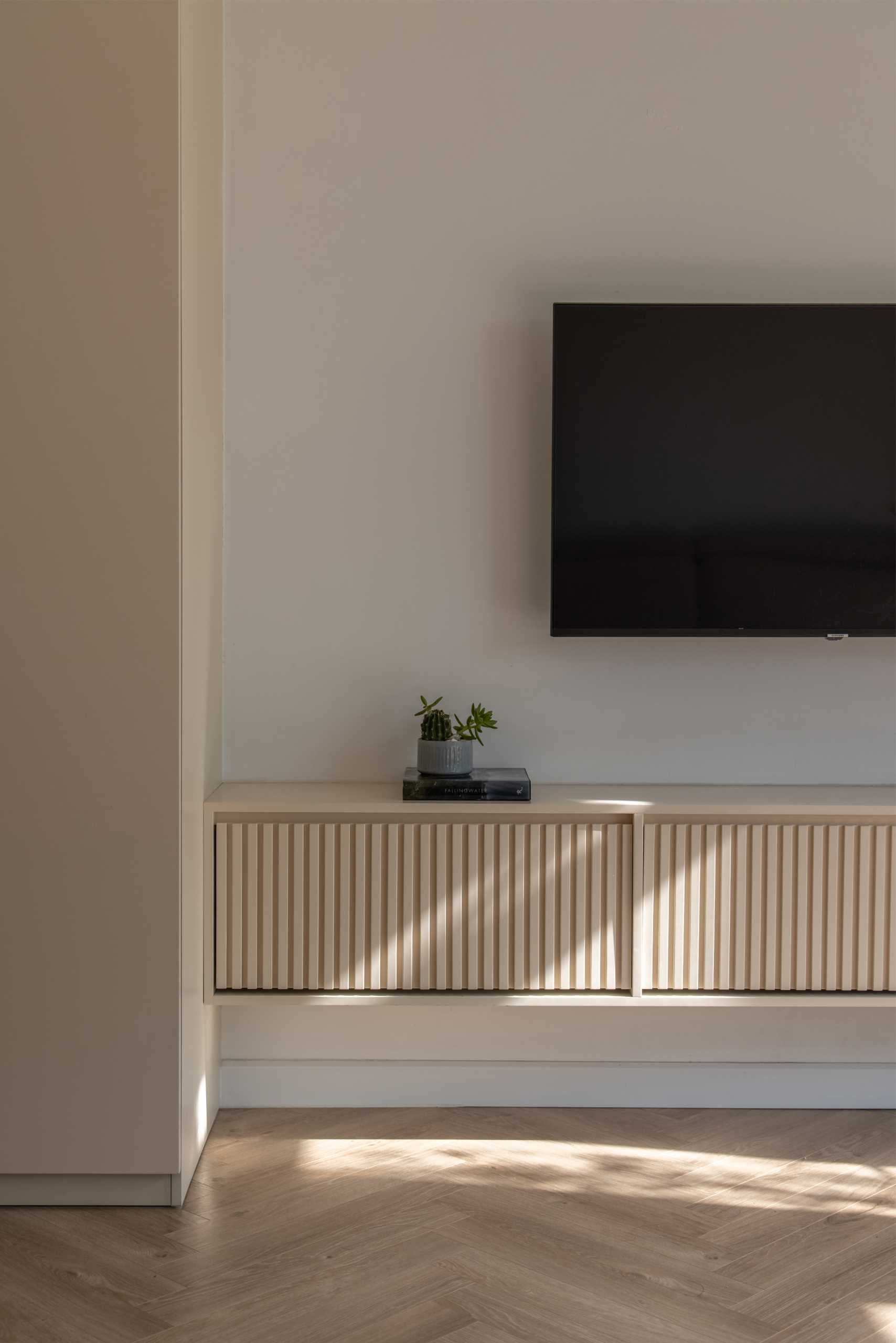 The primary ensuite bathroom includes walls covered in vertical tiles, a black-framed shower, and a wood vanity with a white countertop.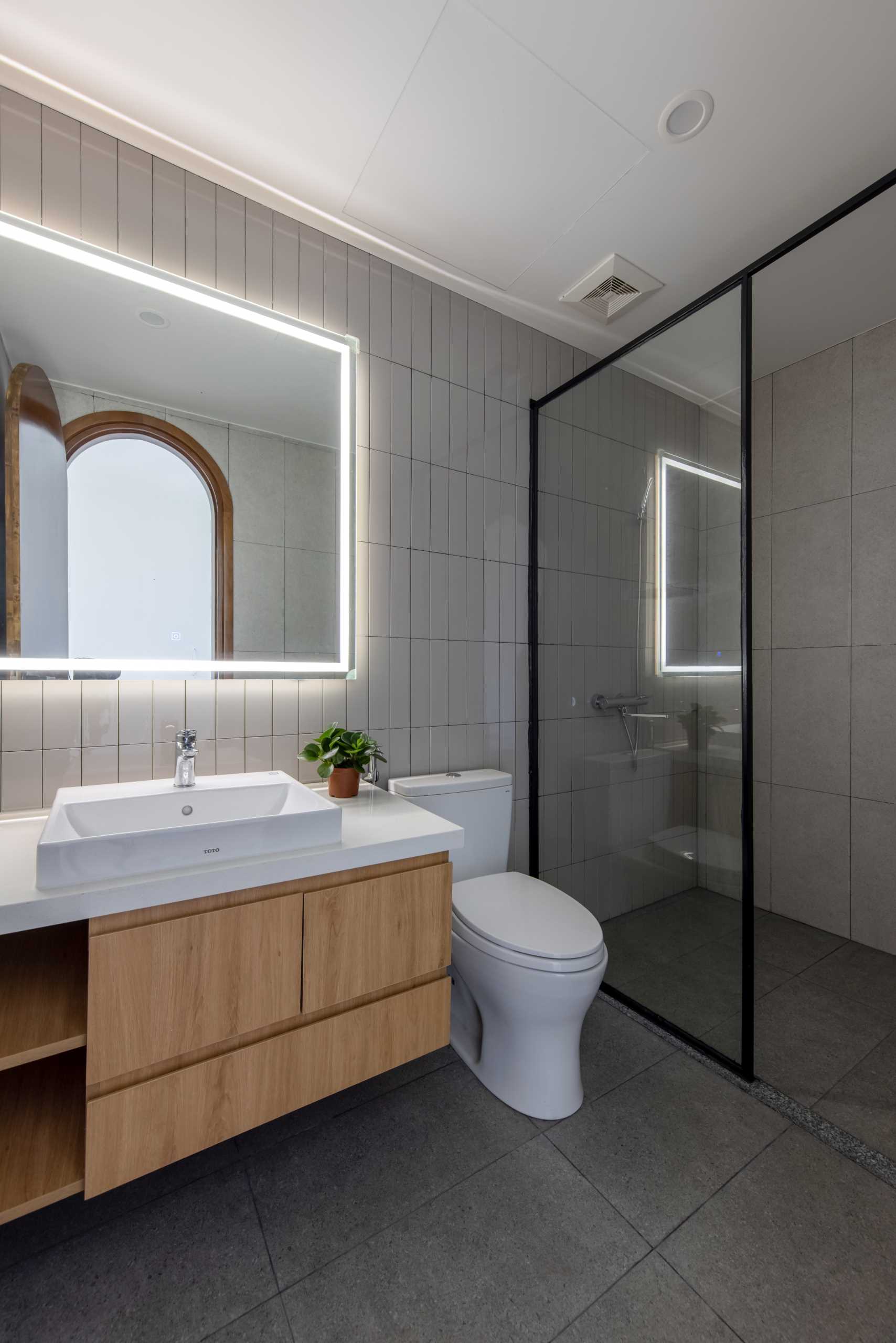 In the kids' bedroom, there's a custom-designed desk with shelving and cabinetry, as well as a bench underneath the window. On the opposite wall, there's the door to the ensuite bathroom and a floor-to-ceiling closet.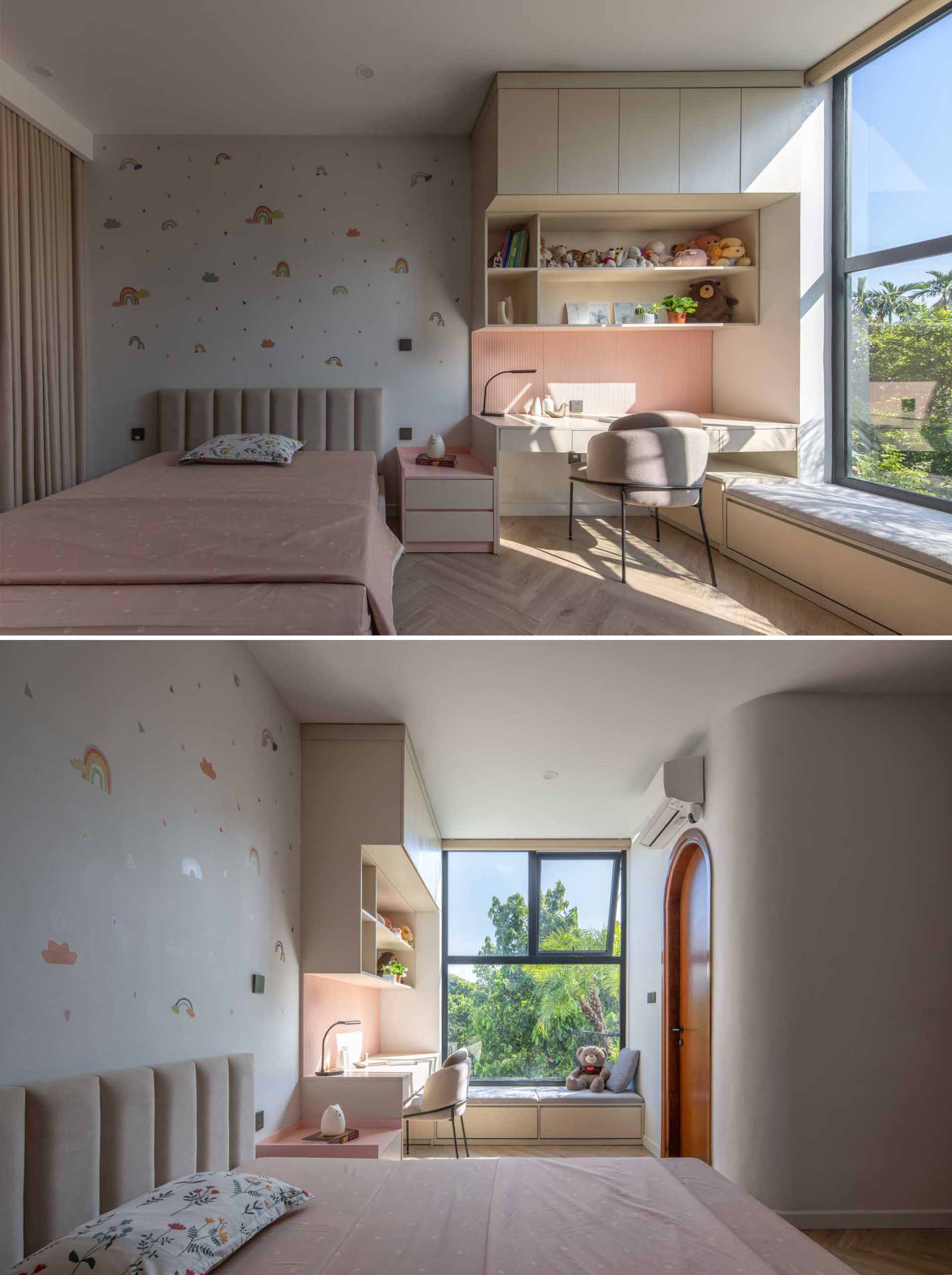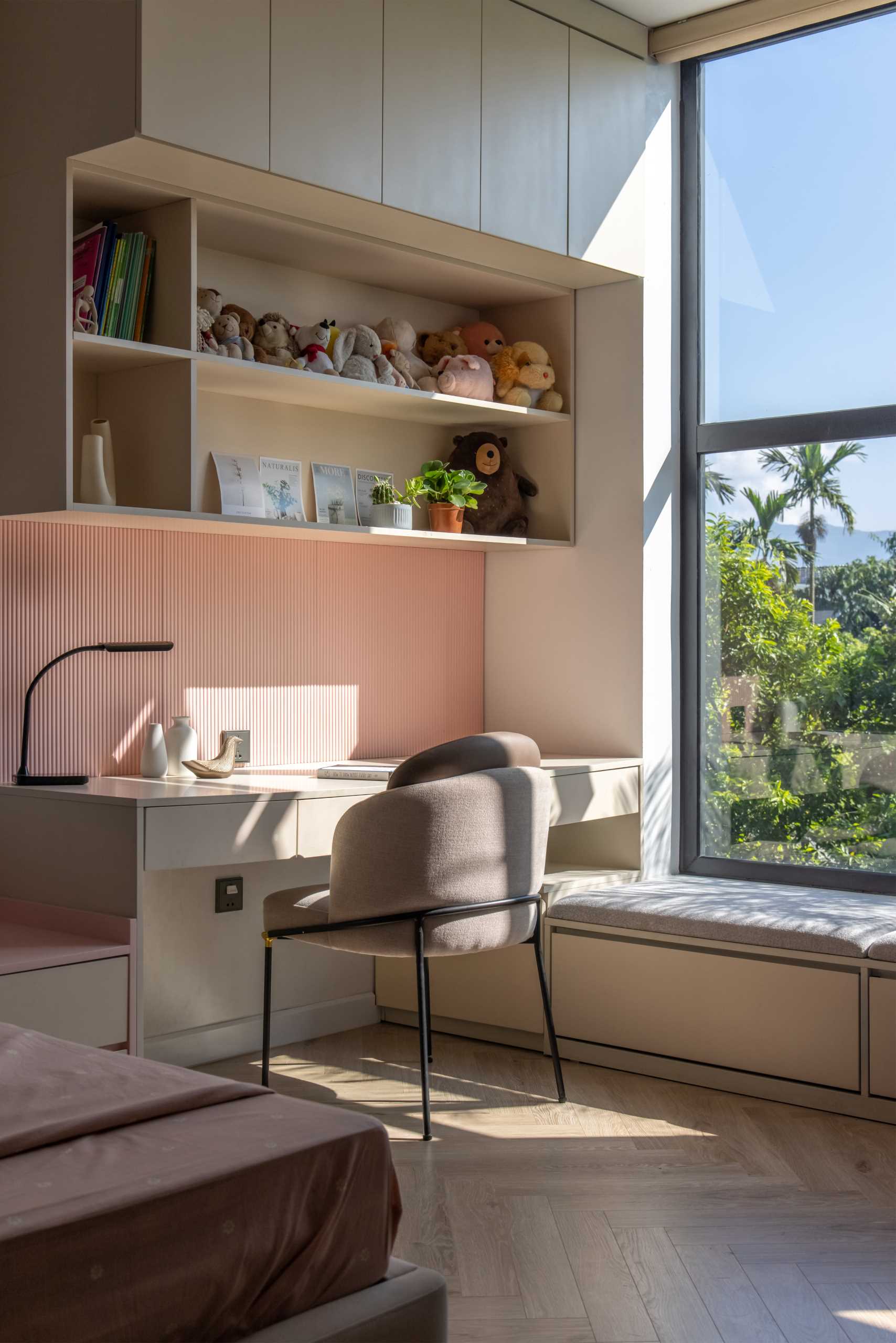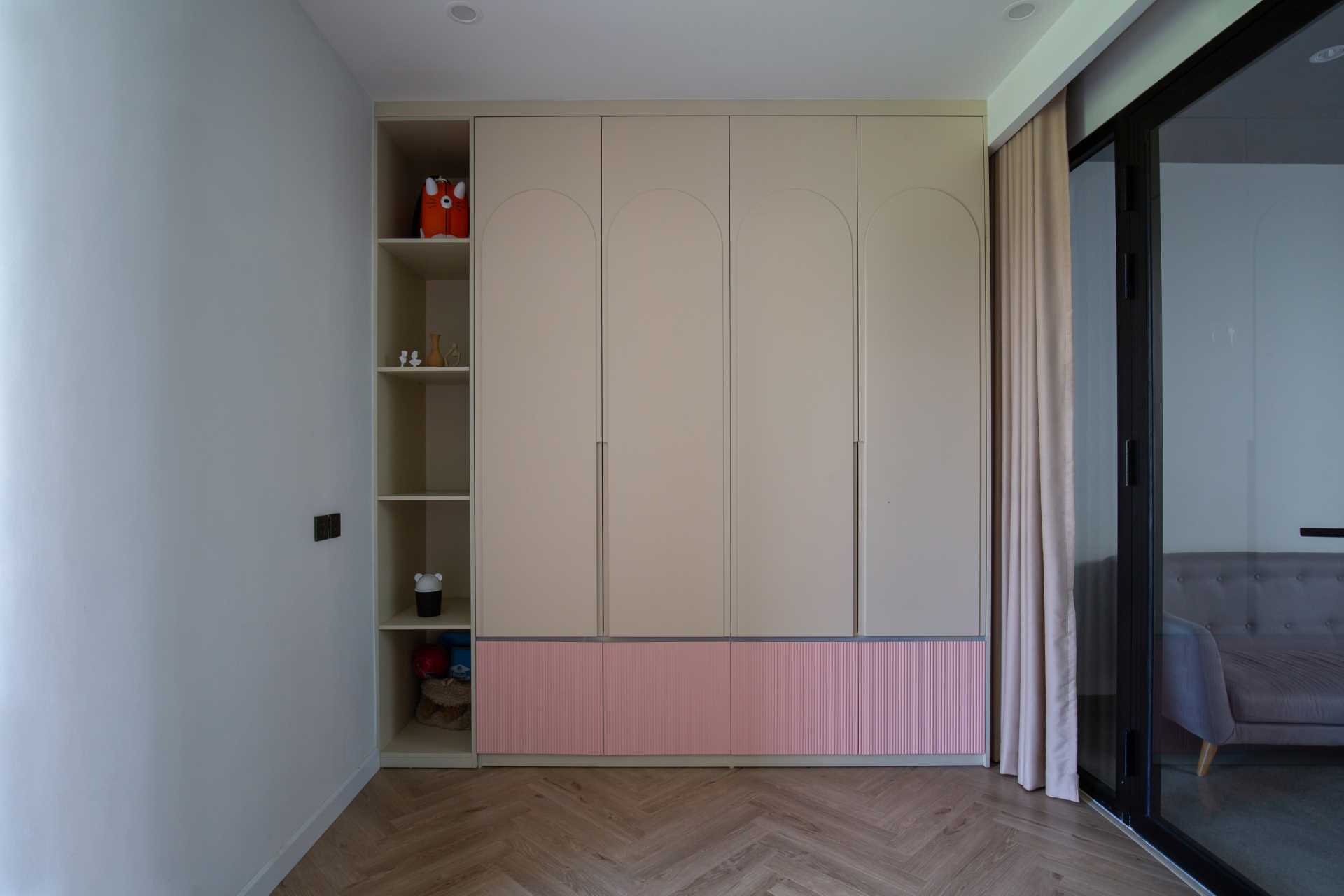 The ensuite bathroom includes a combination of tiles and an open shower.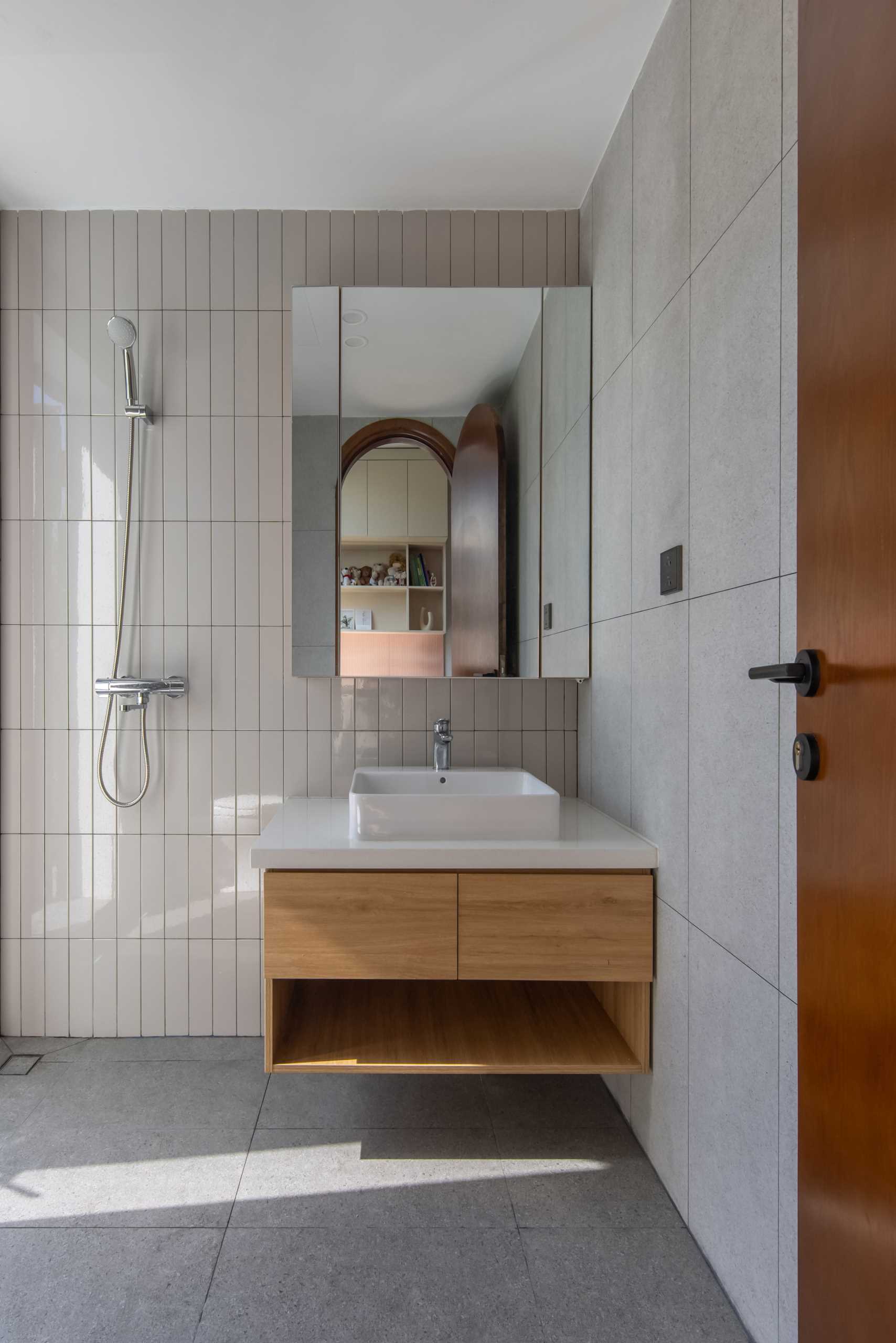 The third-floor walkway is lit with skylights, and a door opens to an outdoor space.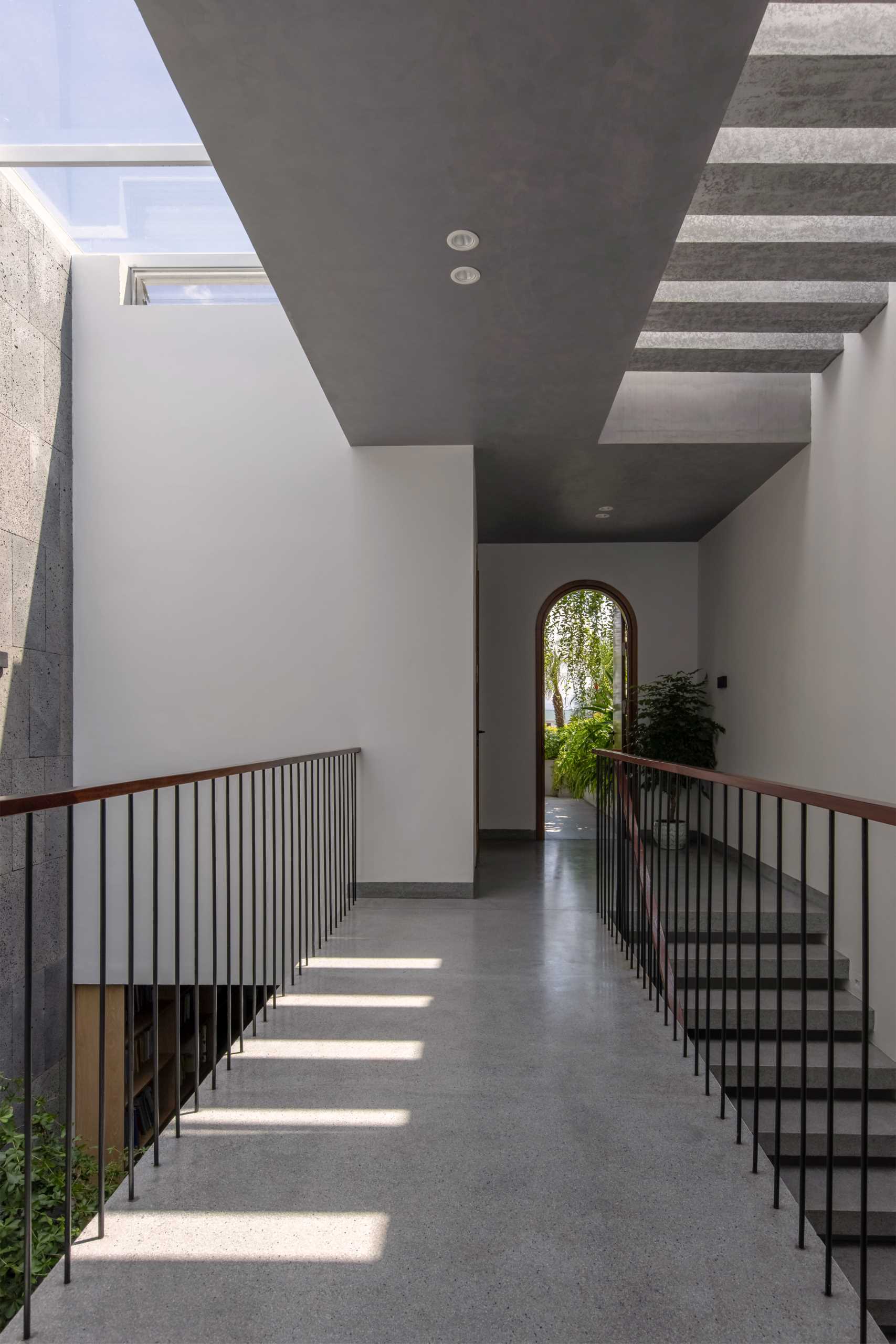 The outdoor space, which is surrounded by plants, includes a patio with a seating area, as well as black spiral stairs that lead up to the rooftop, where a pergola and neighborhood views can be found.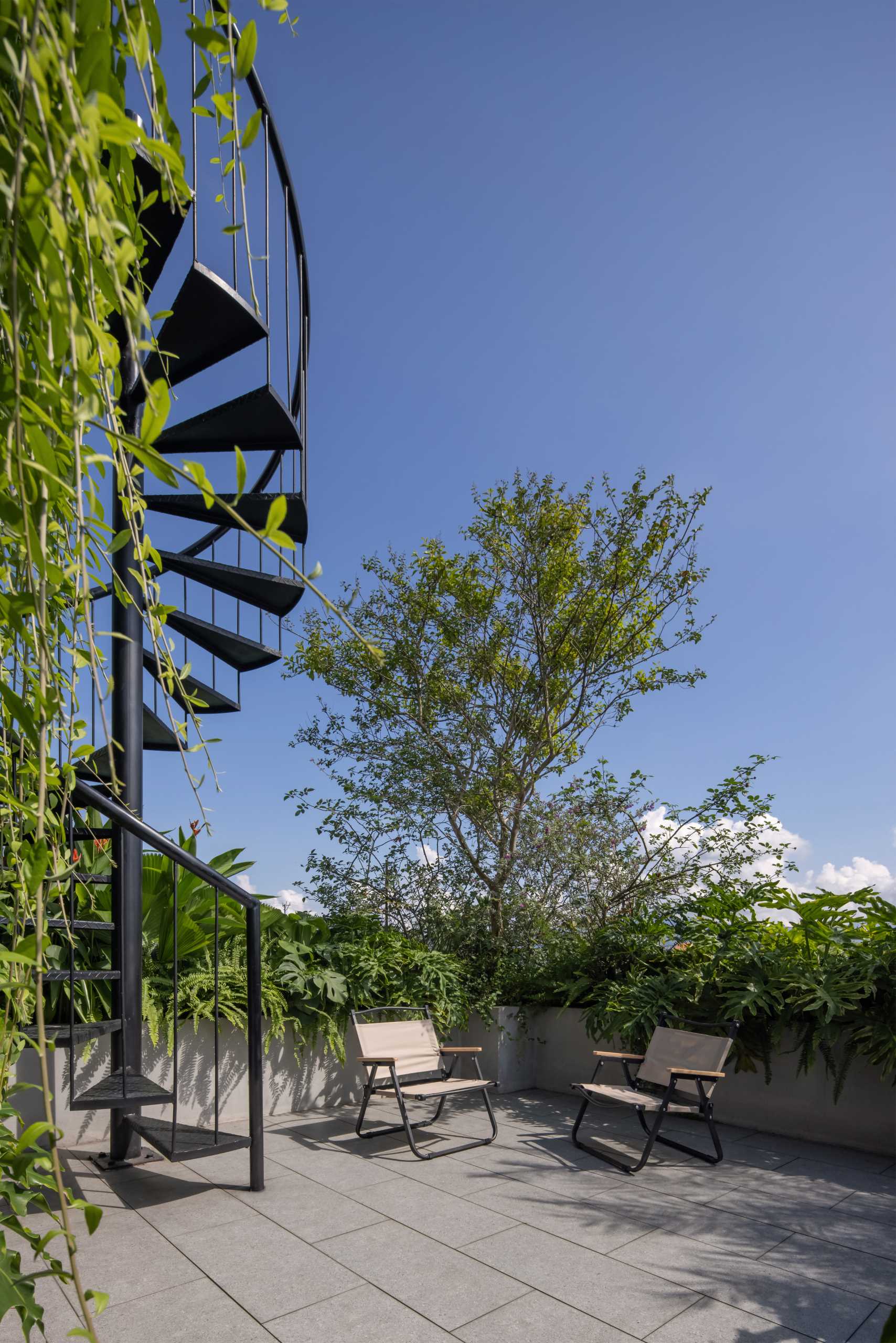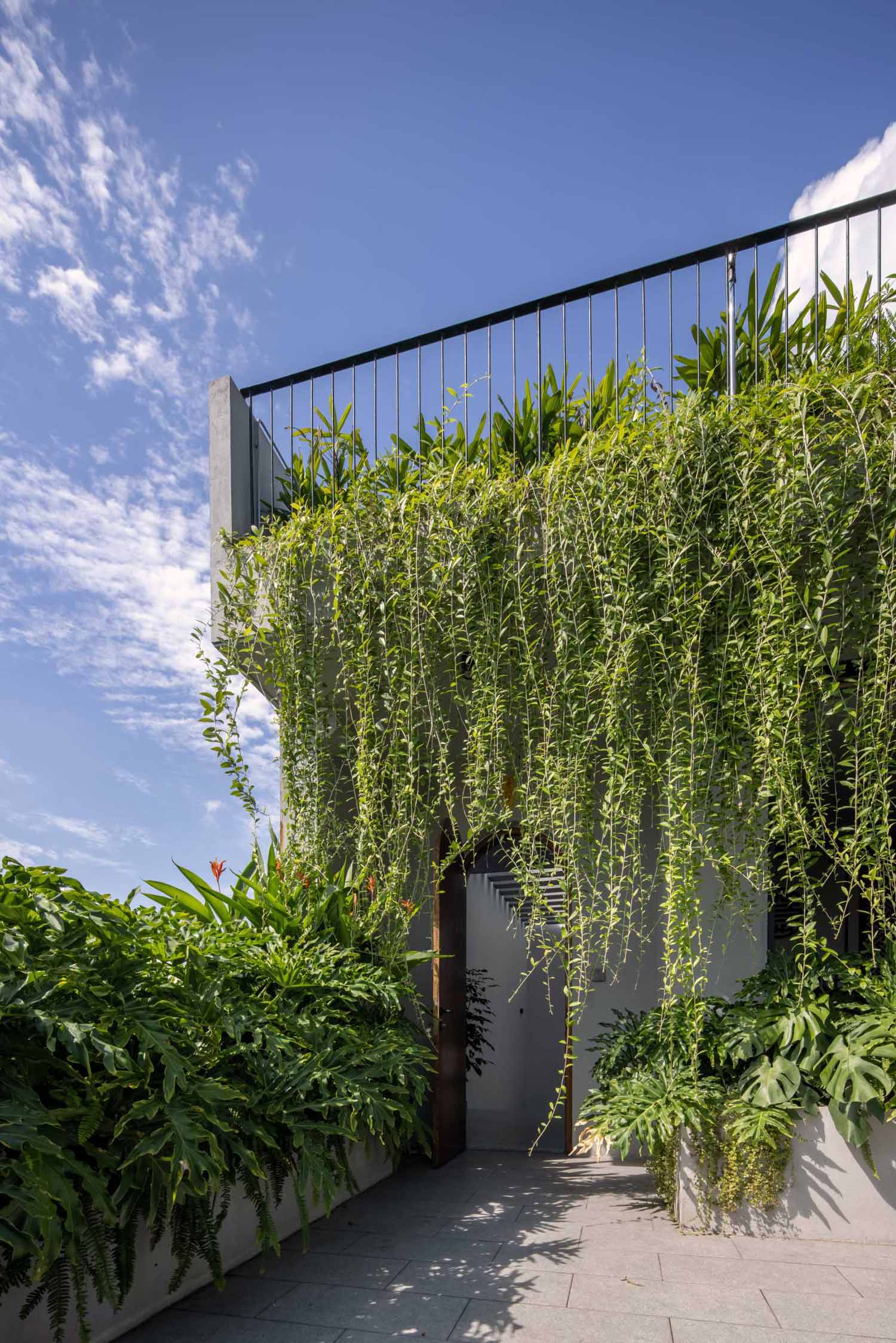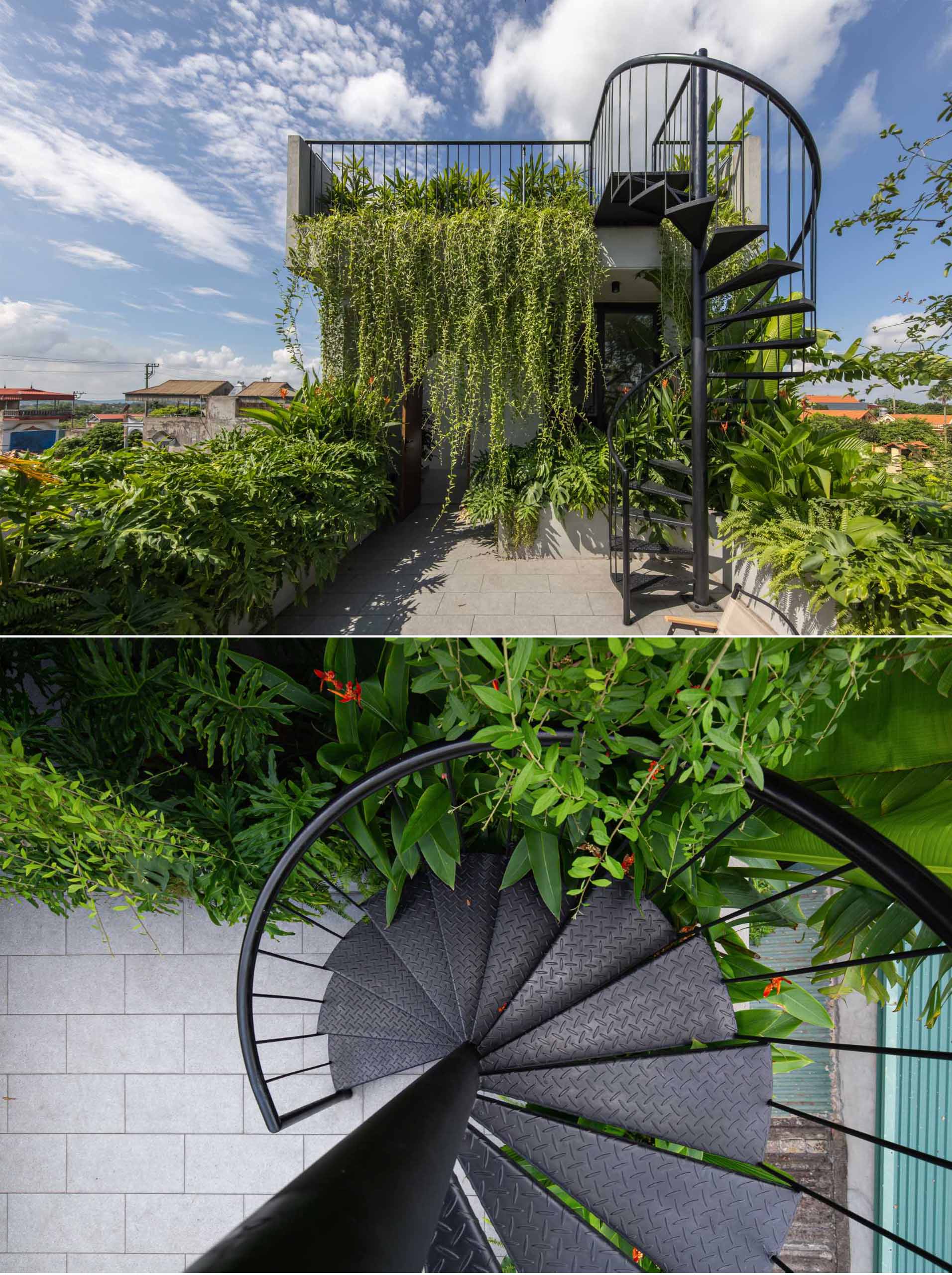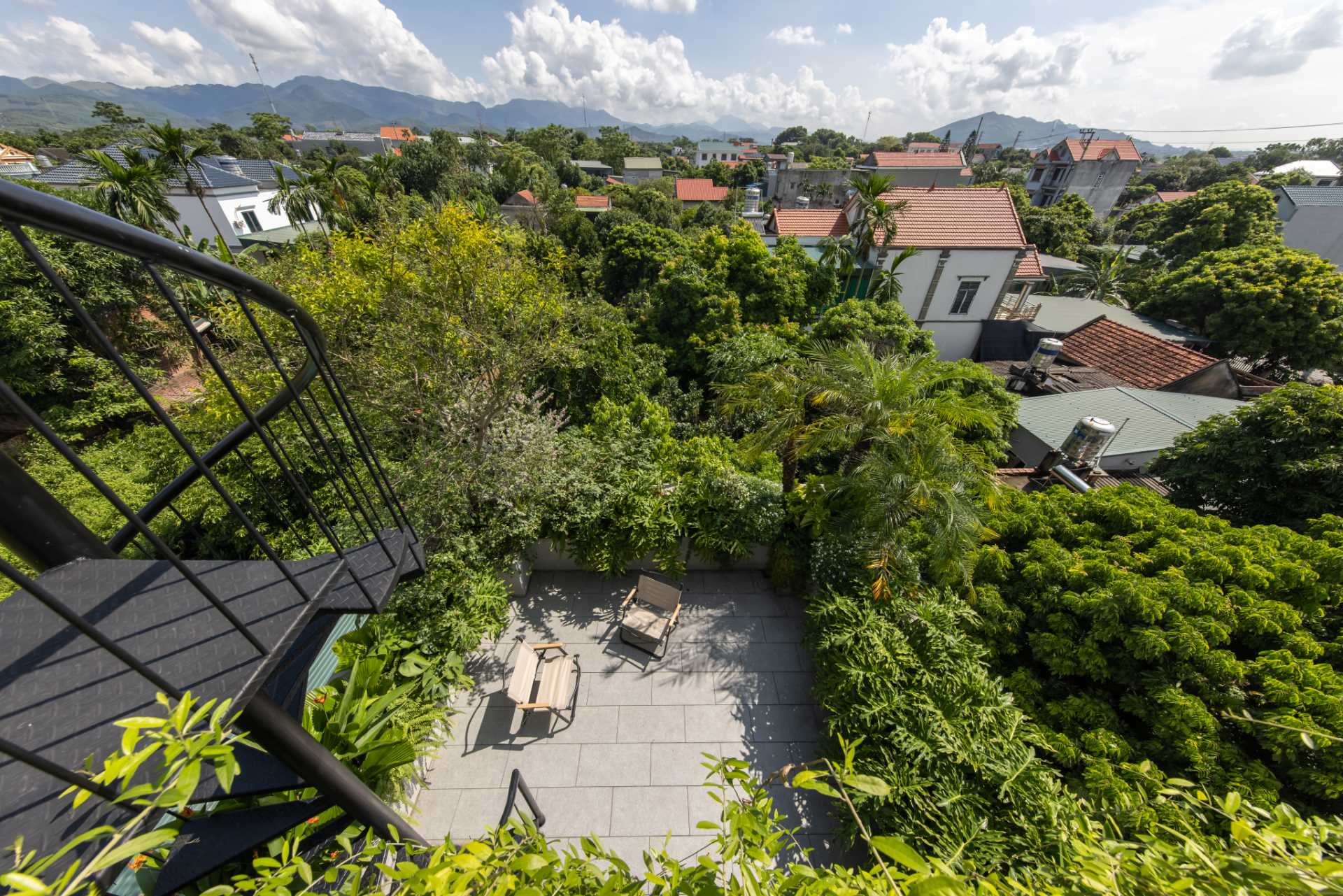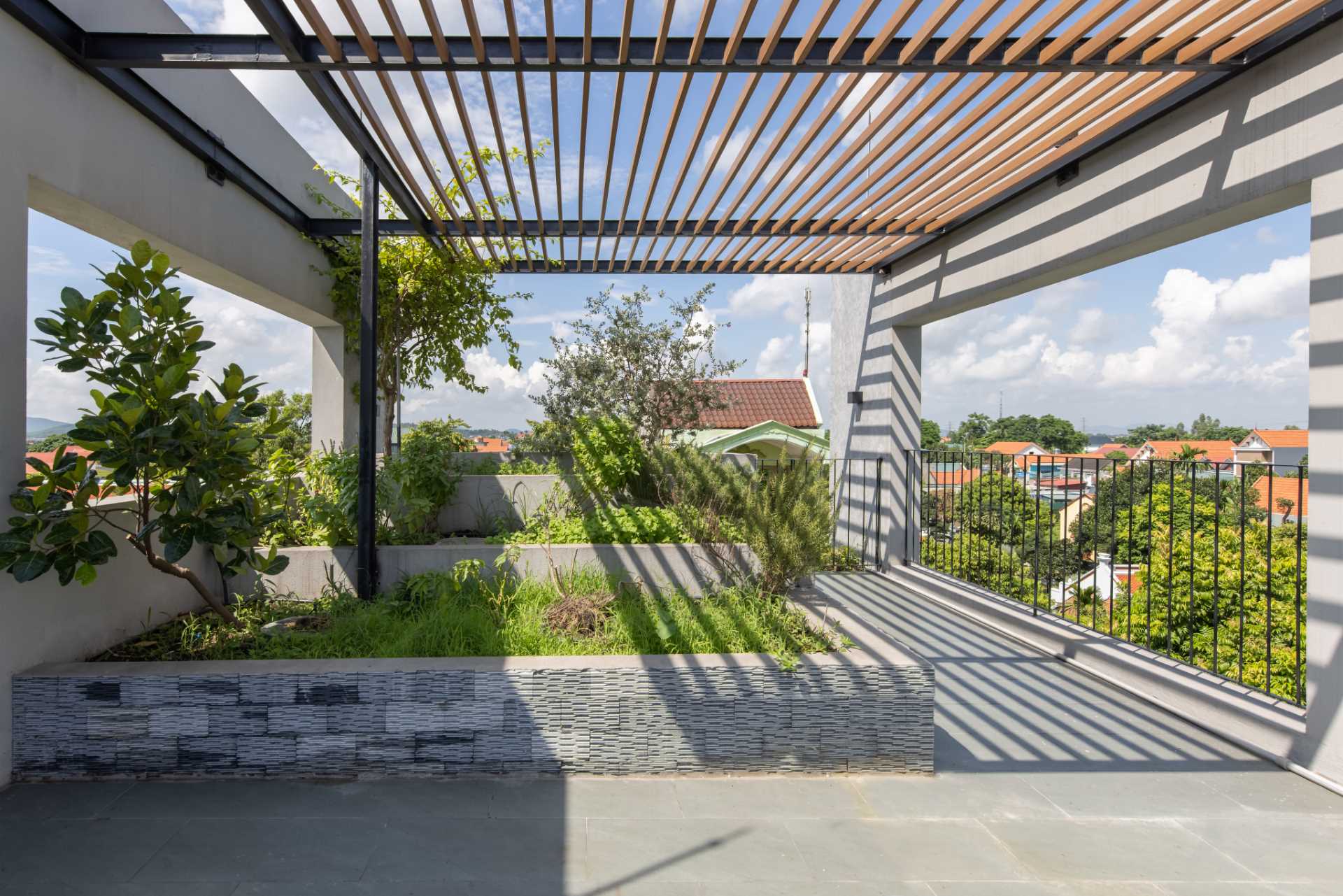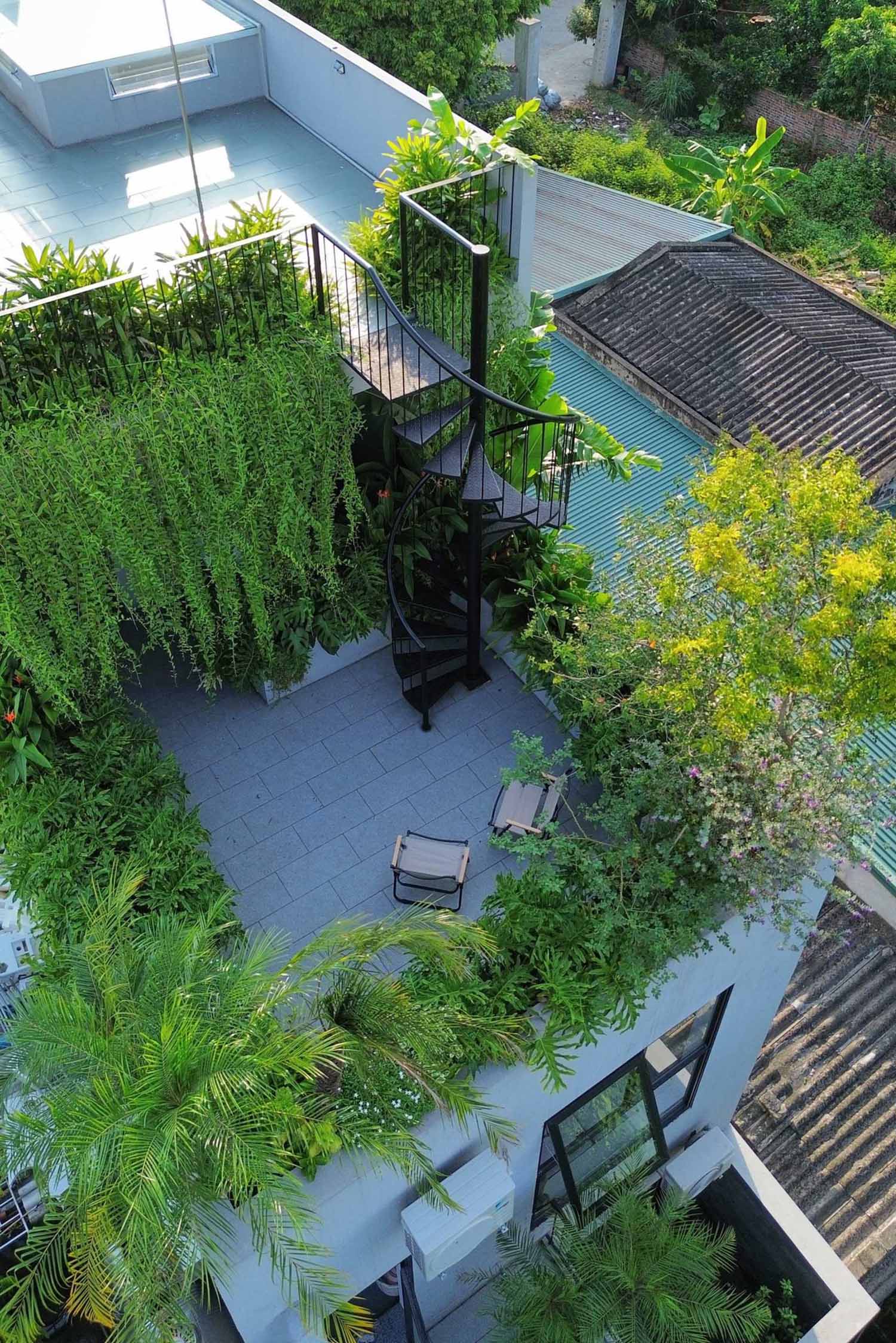 Here's a look at the floor plan, cross-section, diagram, and model.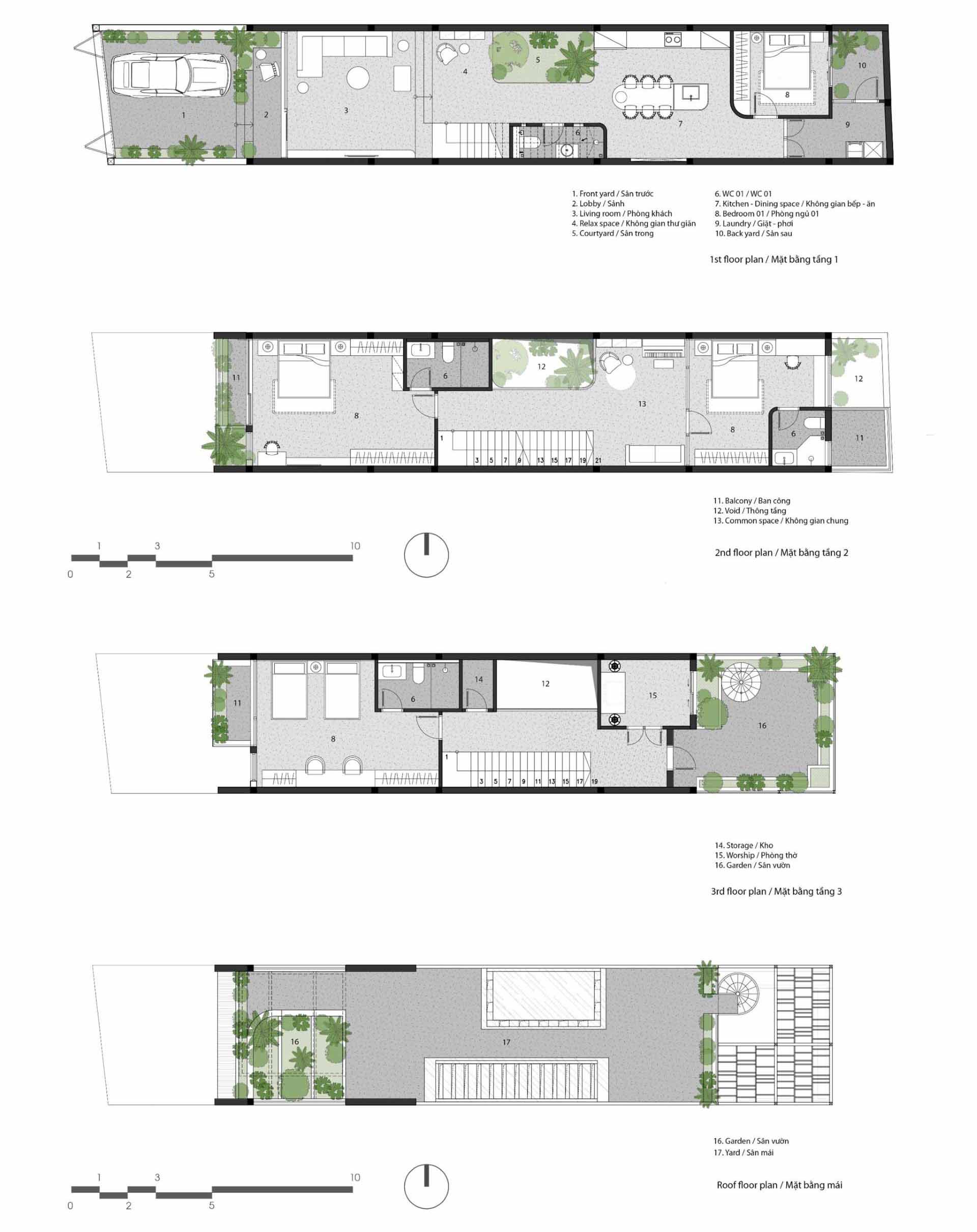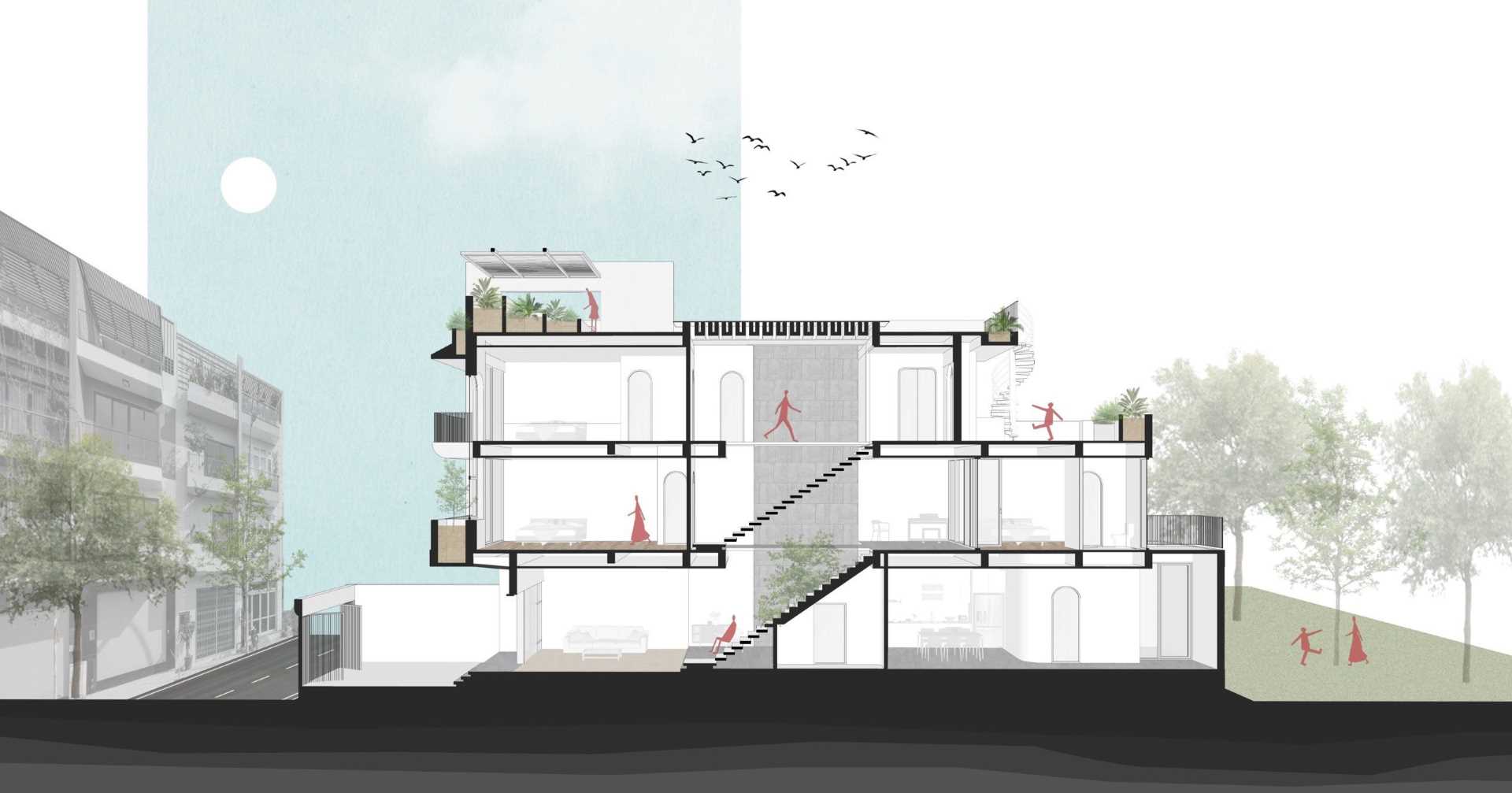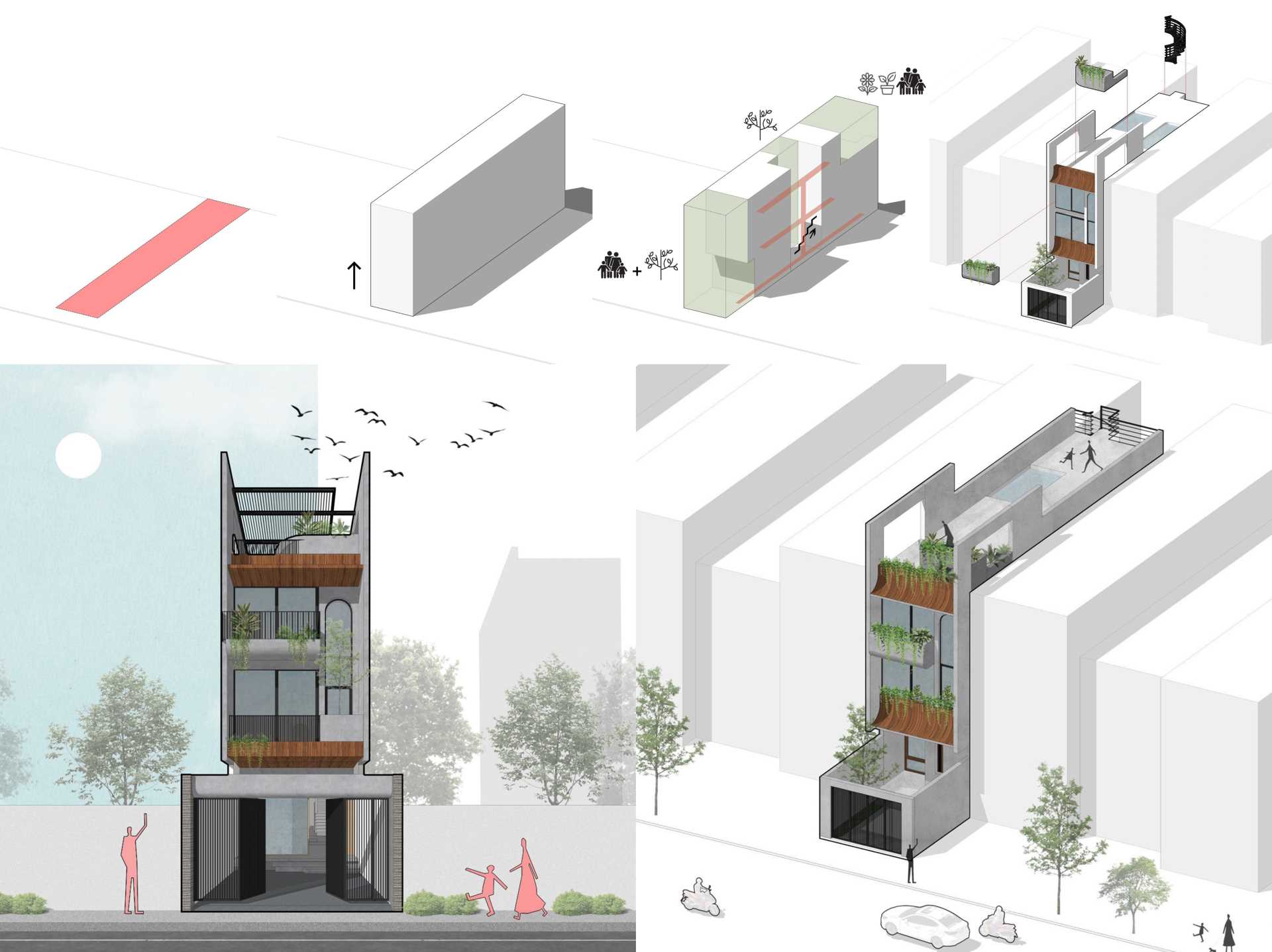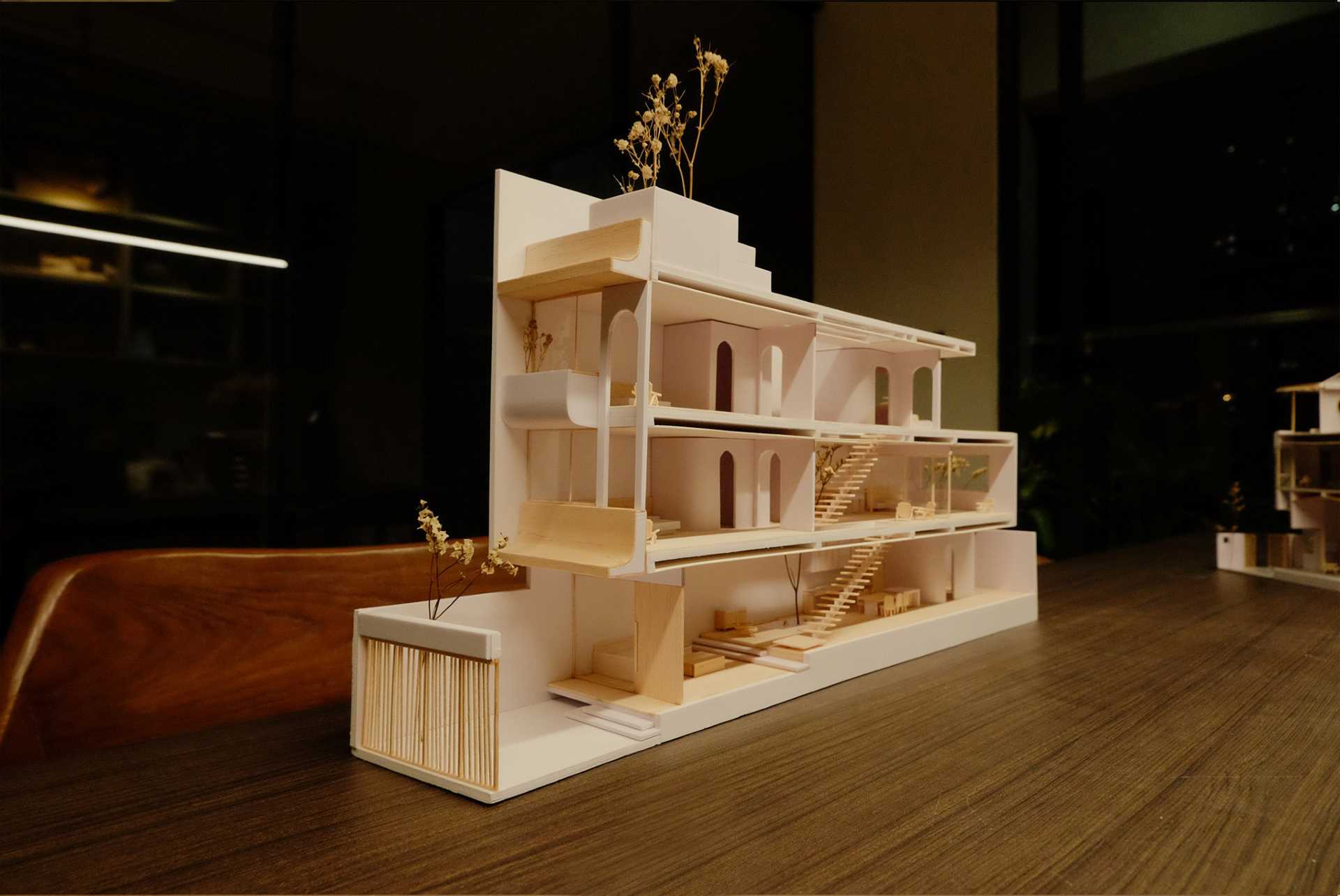 Photographs: Hoang Le | Architects: X11 Design Studio | Lead Architect: Tran Tuan Anh | Architecture Design: Xuan Ngoc, Le Trung, Hoang Giang, Khuyen Anh, Loi Do | Manufacturers : AutoDesk, Dulux, Toto, Xingfa
Source: Contemporist