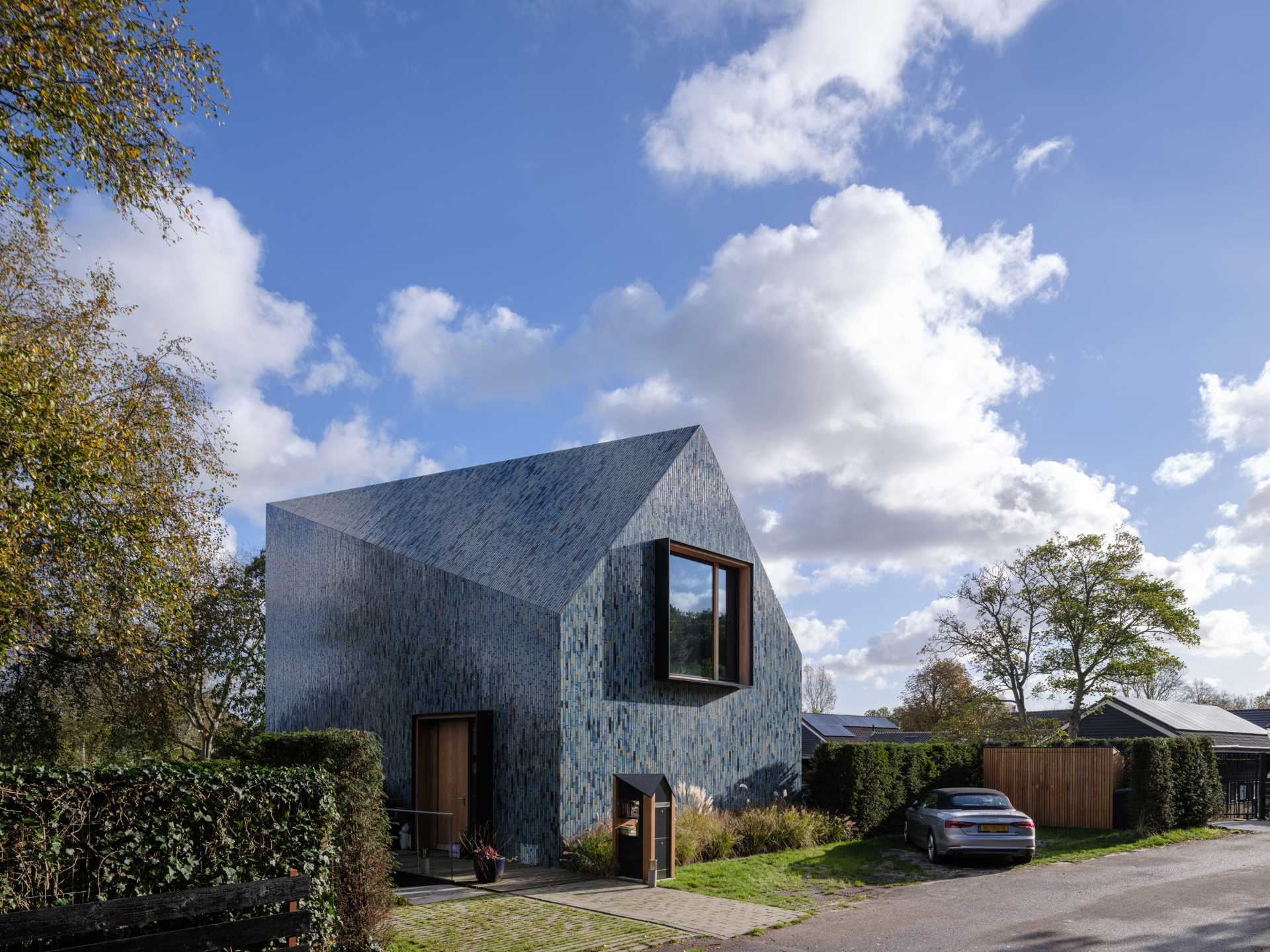 Architecture firm Mecanoo has designed a new house in Schoorl, a village in the Netherlands, that has an exterior covered in blue tiles.
The eye-catching exterior design also includes a twisting roof created as a result of two overlapping shapes.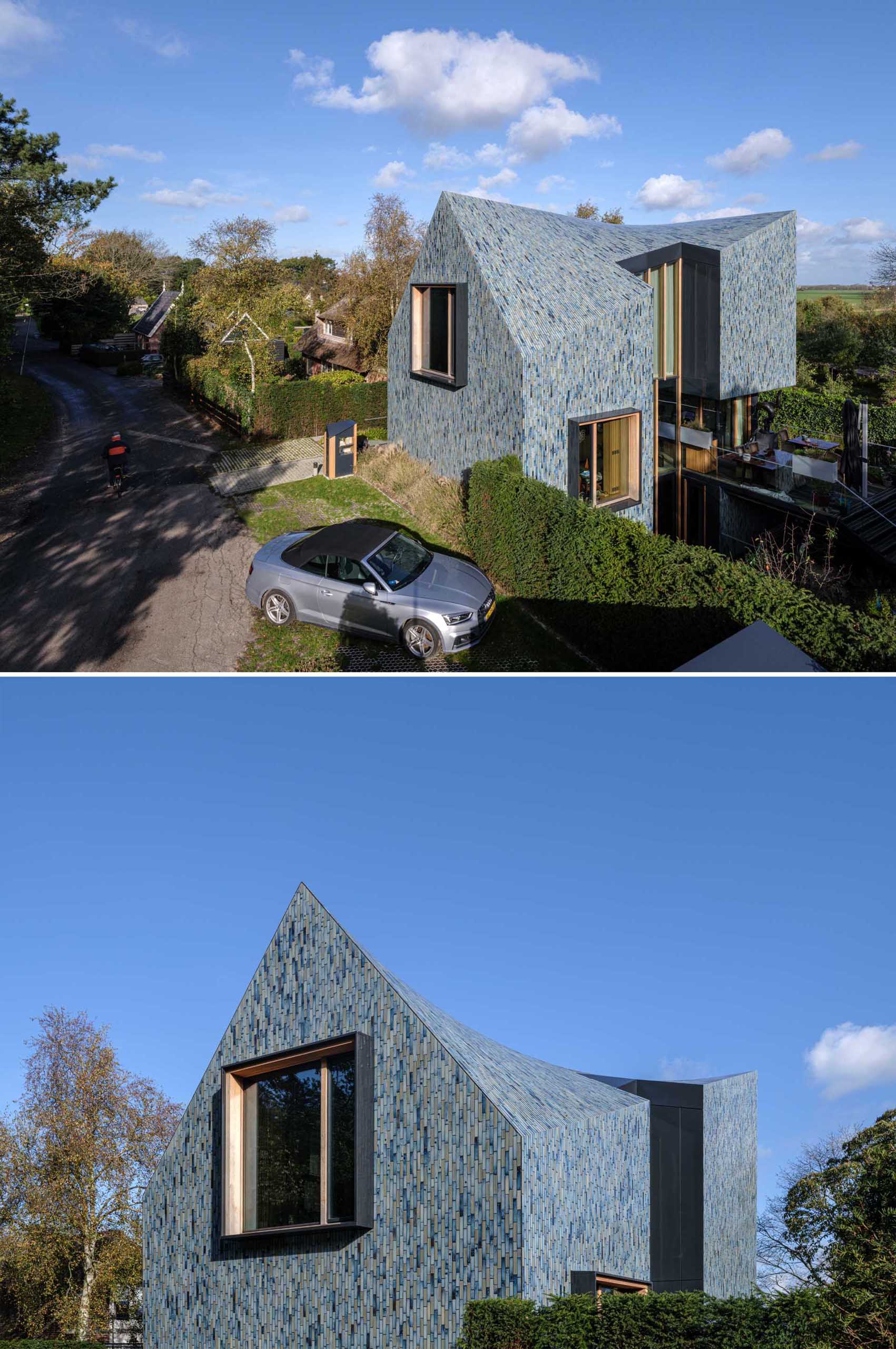 The exterior of the house is clad in a single material, a custom ceramic tile covering that wraps the entire building.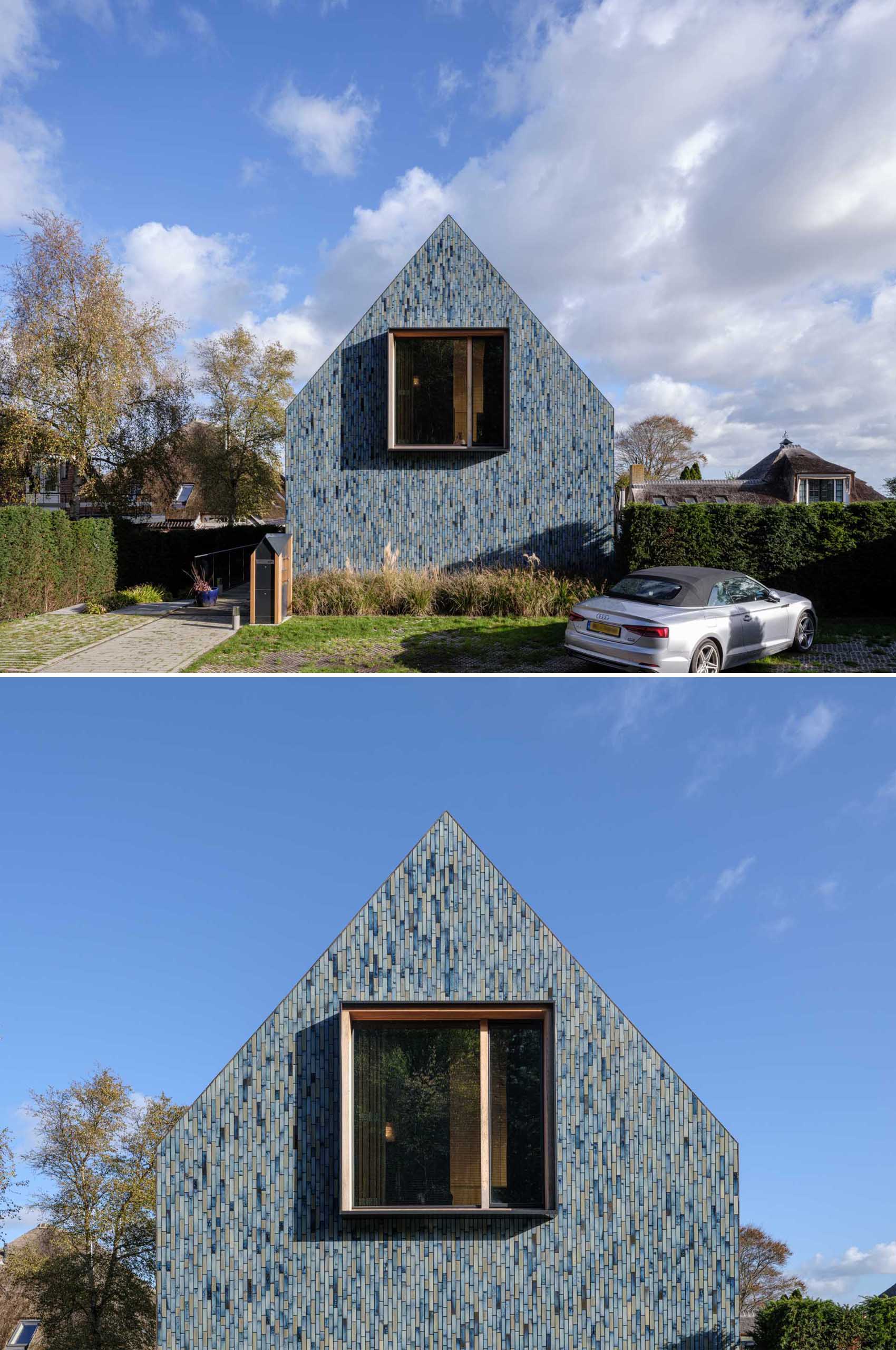 This customized multicolored glazed tile cladding represents the transitions in the landscape, from dune landscape to polder, and the soil layers, from light to dark.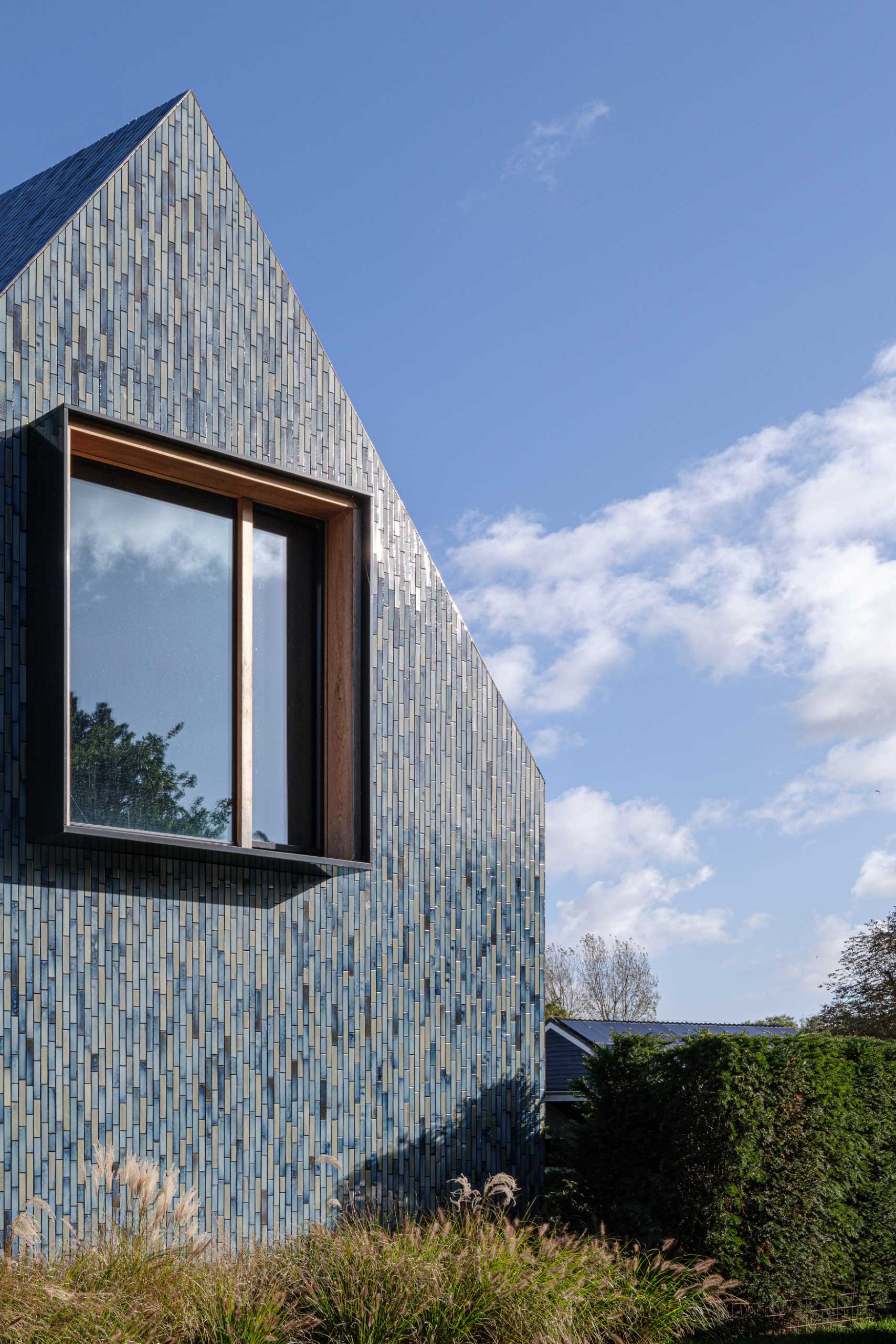 The architects explain, "The hue of these tiles forms a coherent whole, making a connection and blending the building into the transformative landscape. Color use is consistent with the shades of the environment, ensuring that the villa is absorbed in the changing terrain. The dune and polder landscape in various seasons is mirrored in the design's color spectrum consisting of 5 shades of grey, green and blue."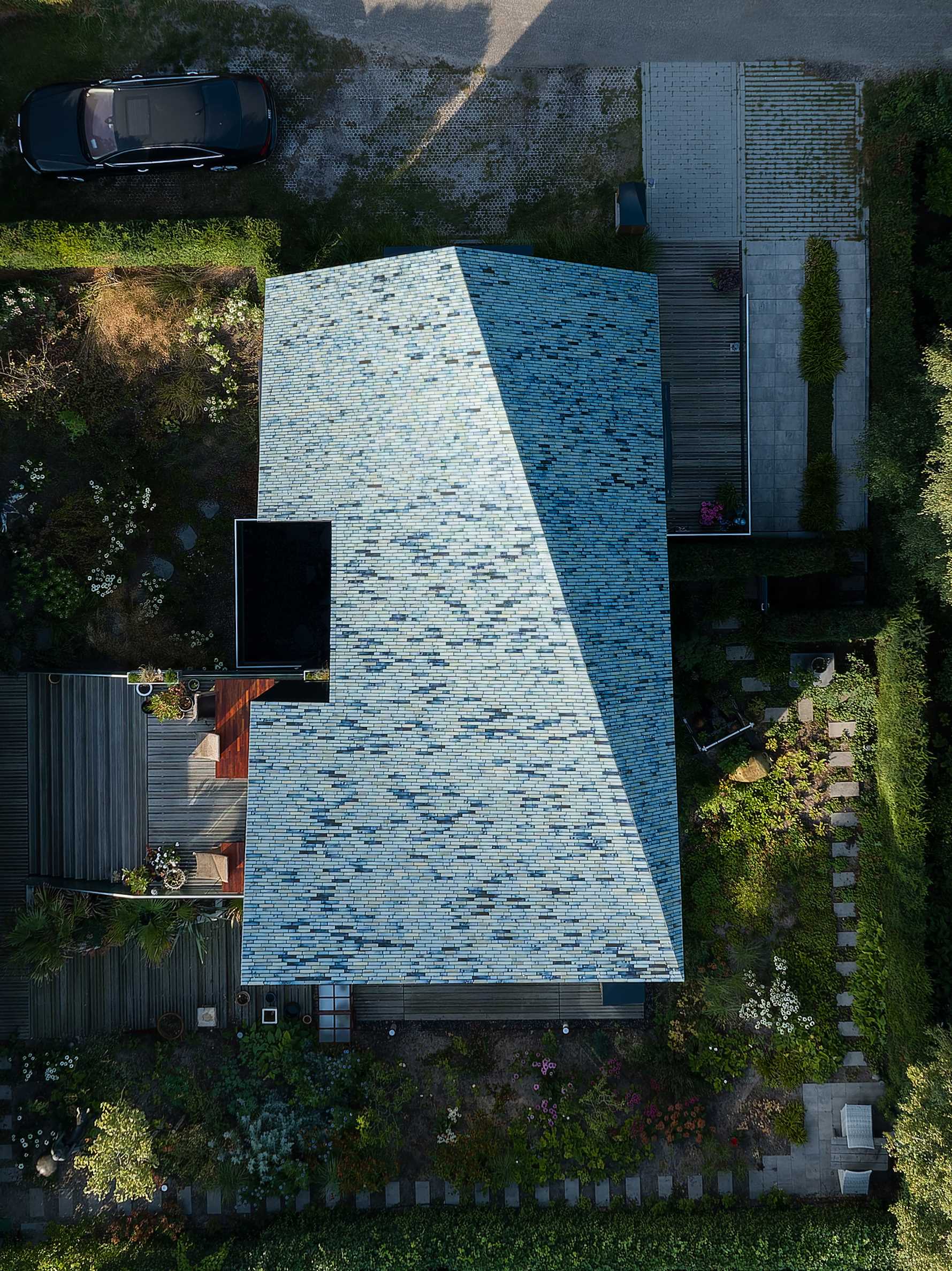 The glaze of the tiles is vibrant, and glossy, and has an iridescent effect, creating a pearlescent appearance on the tiles, and also influencing the incidence of light on the appearance of the facade and roof.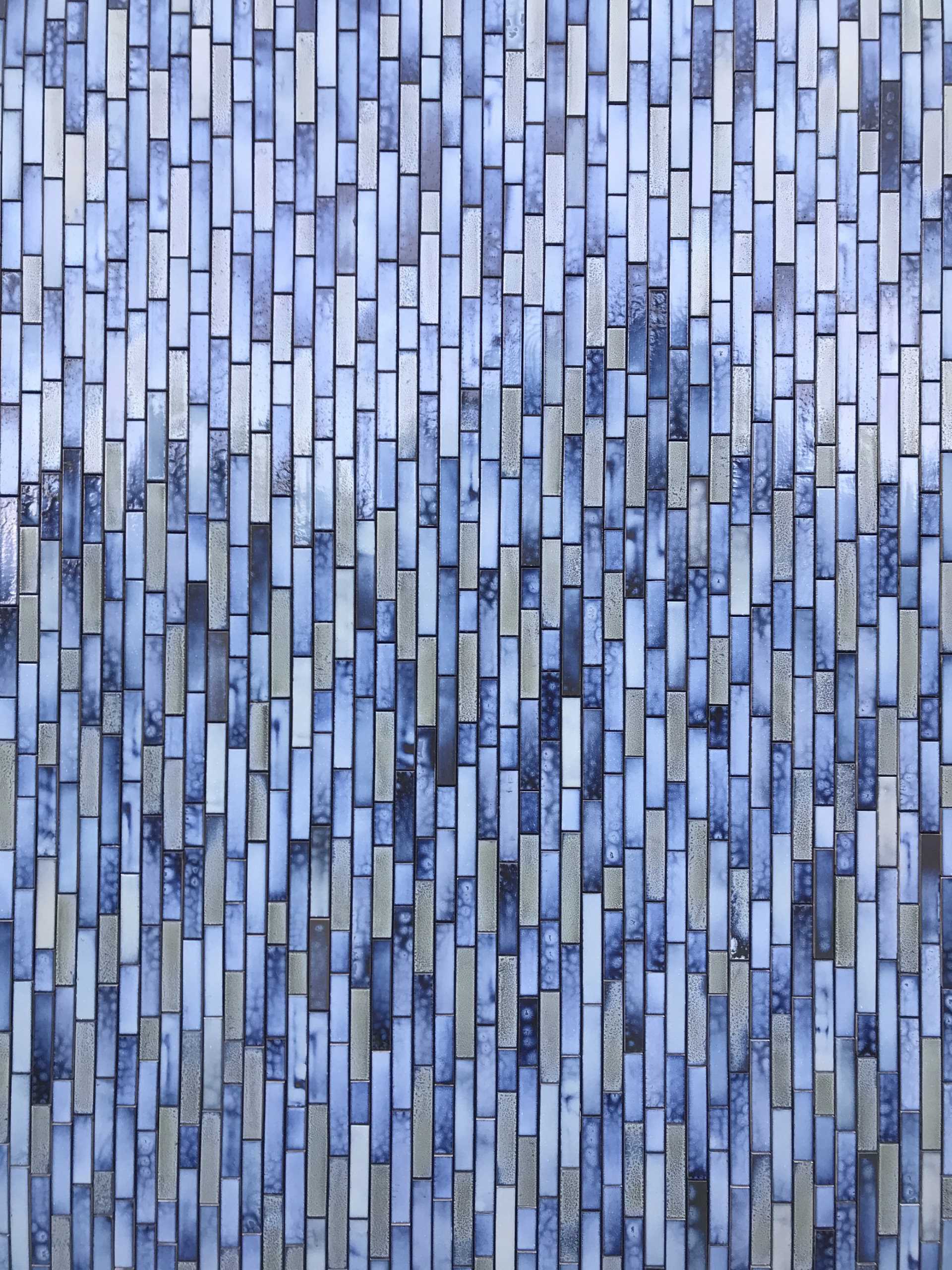 Inside the home, all of the living spaces are organized around the curtain wall-enclosed voids and an enclosed wood-cladded core.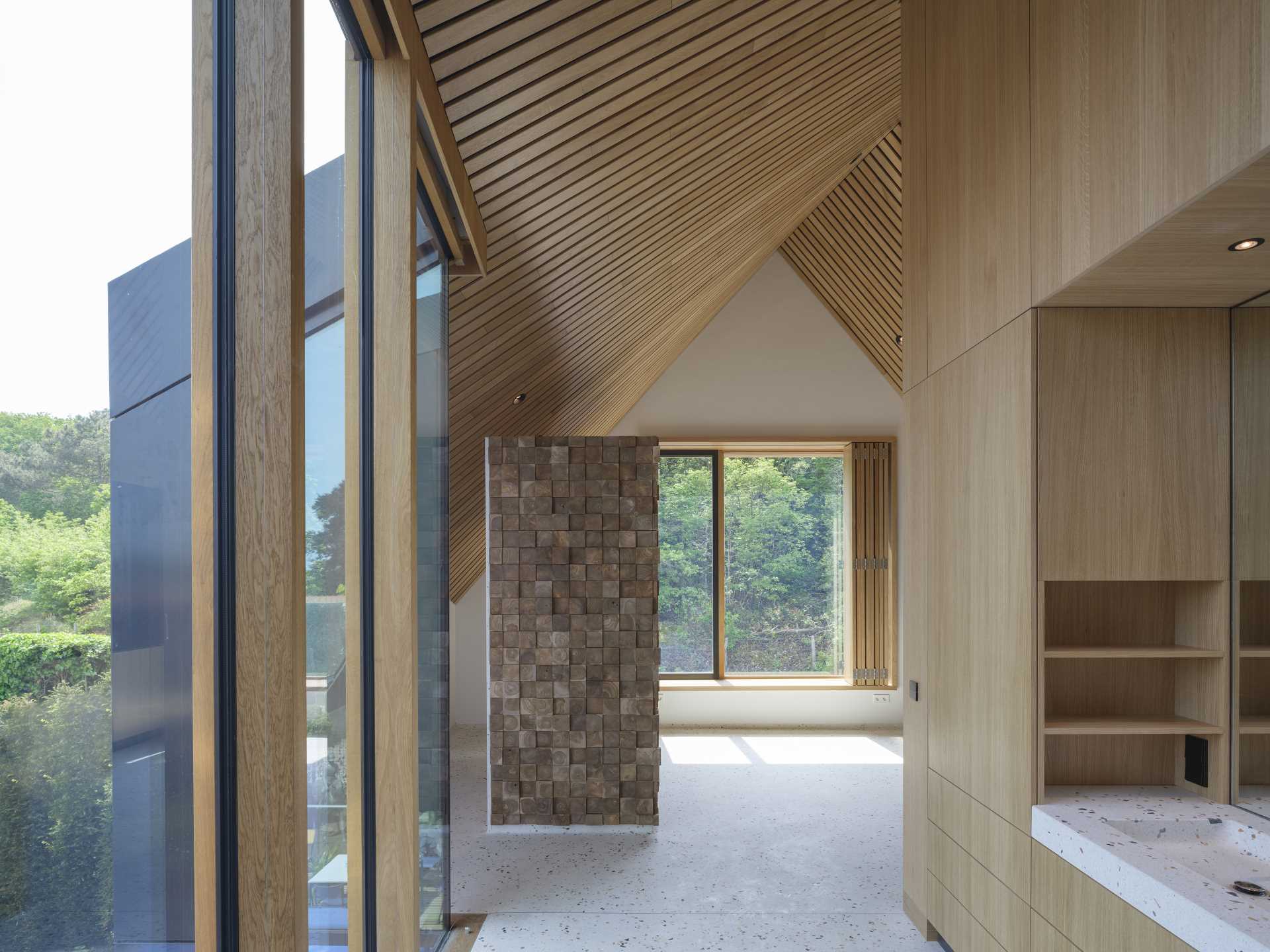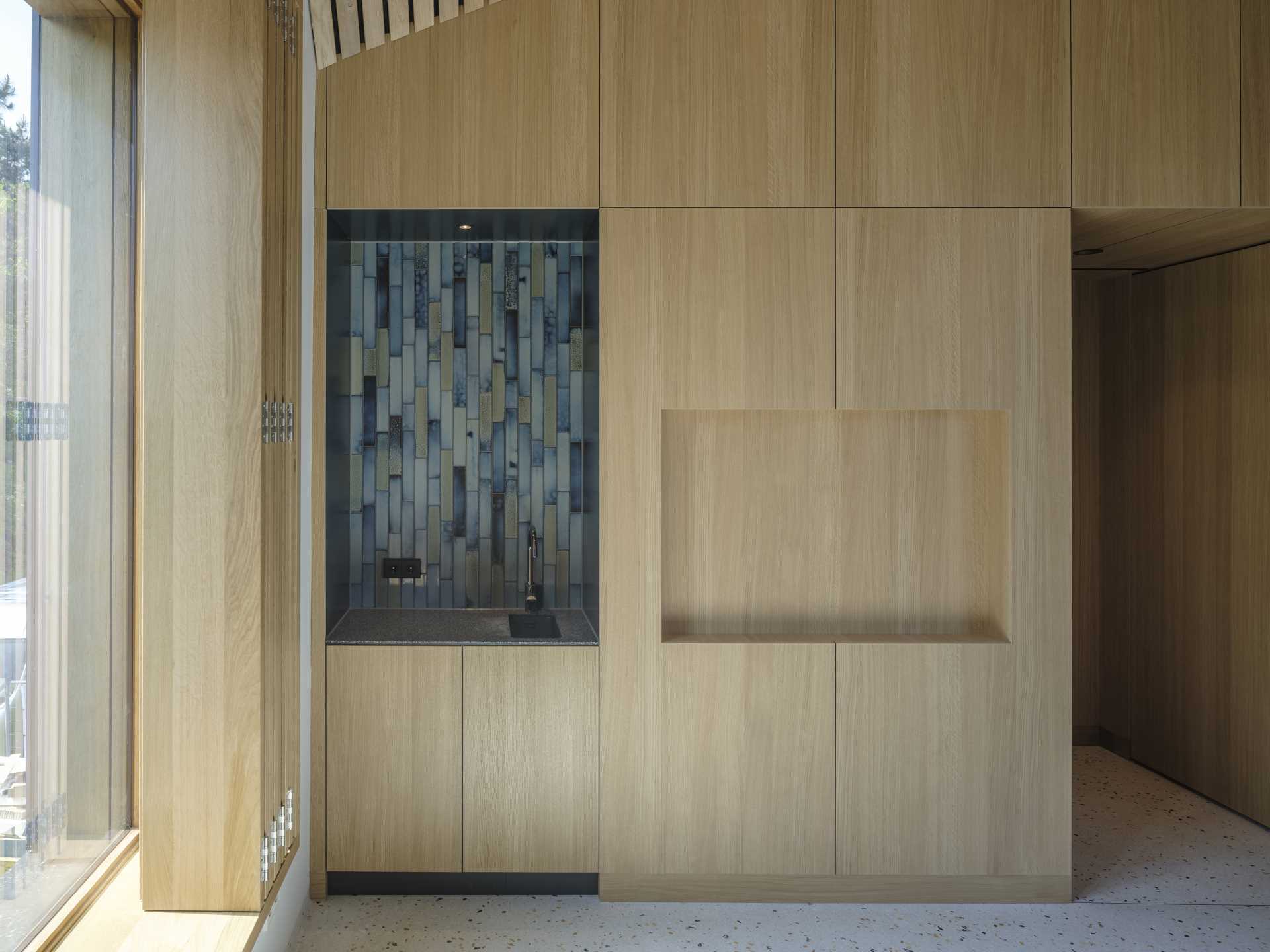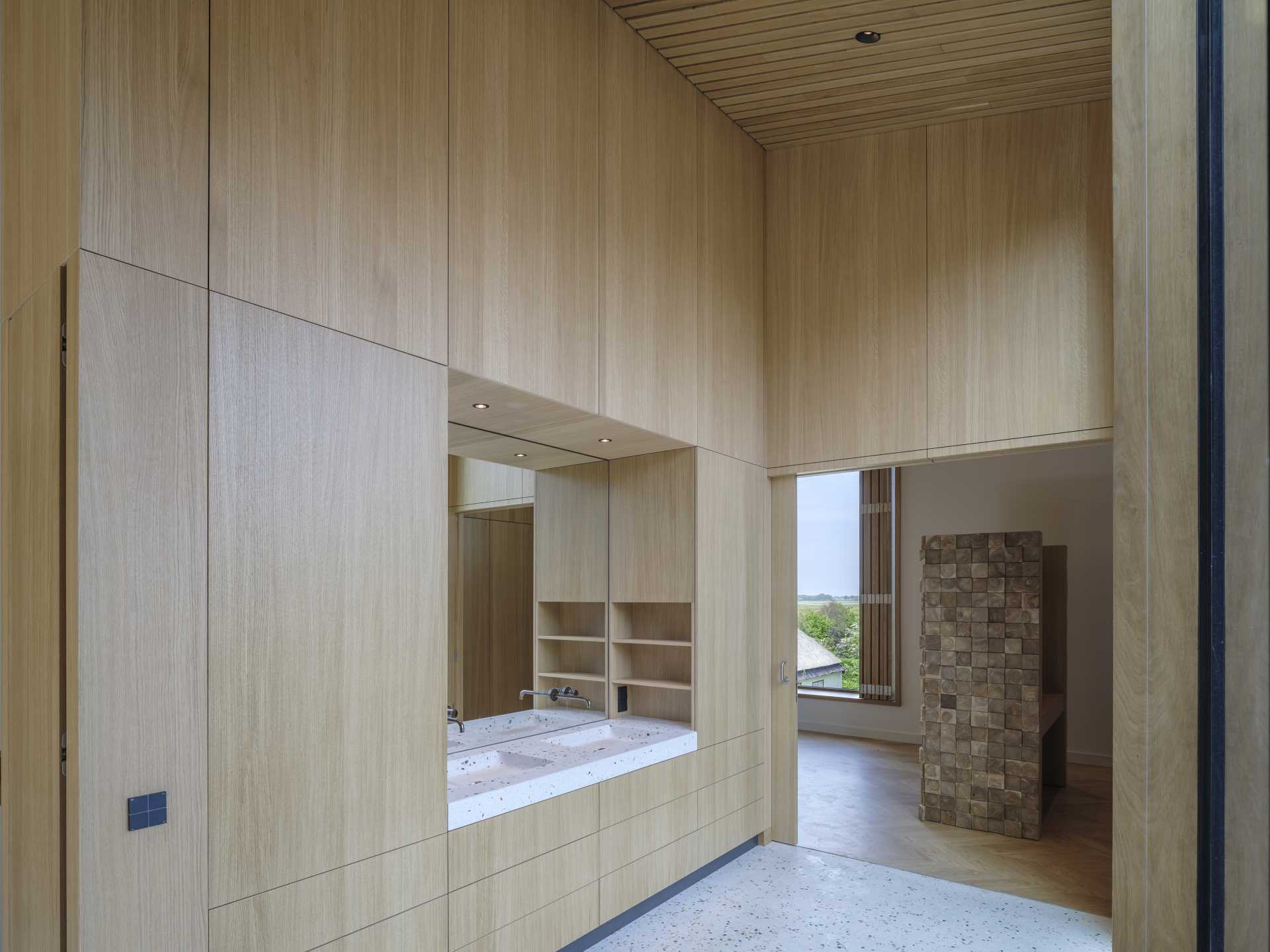 Here's a look at the house at dusk, with the tiles reflecting the different ways.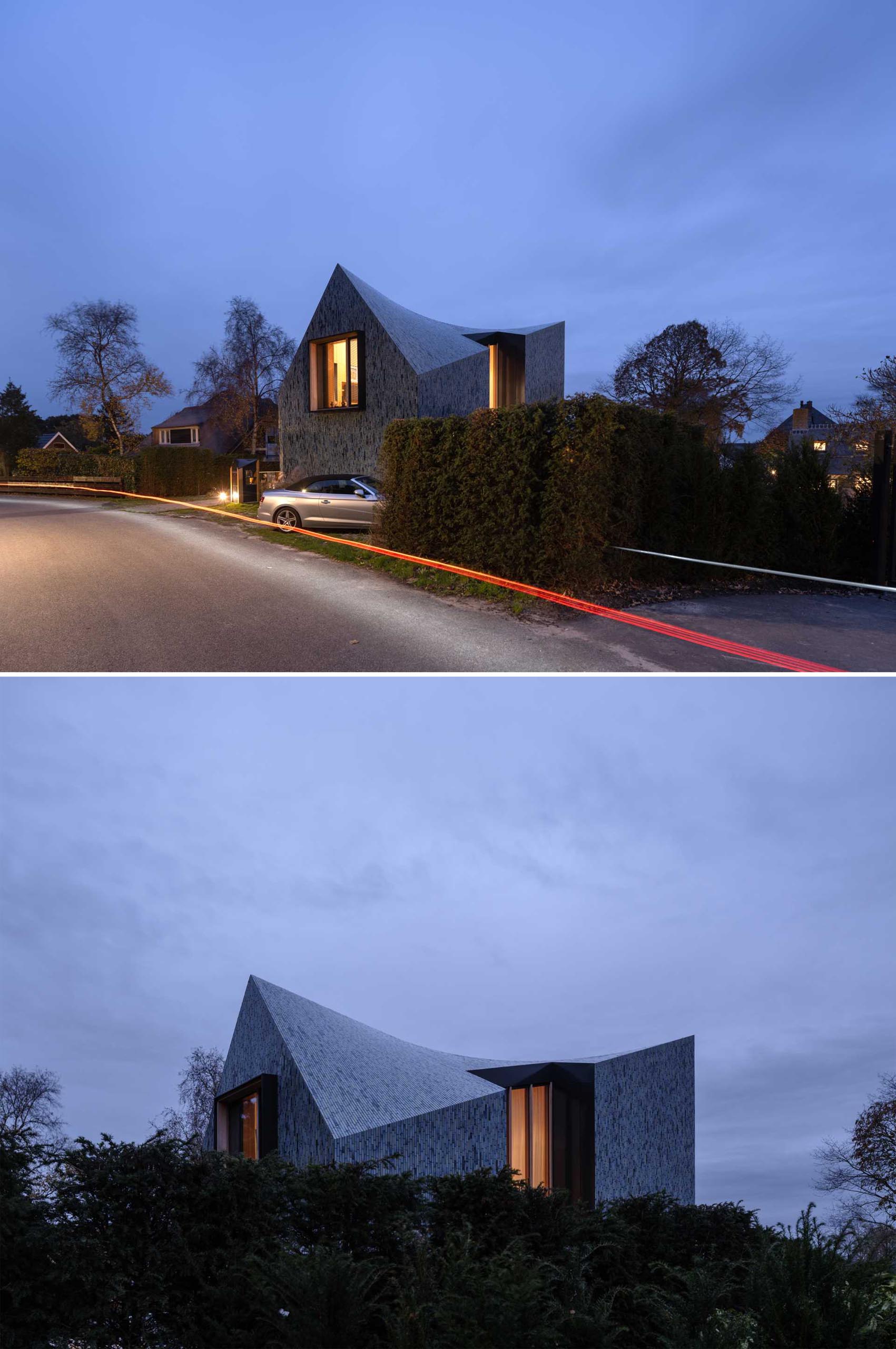 The Site Plan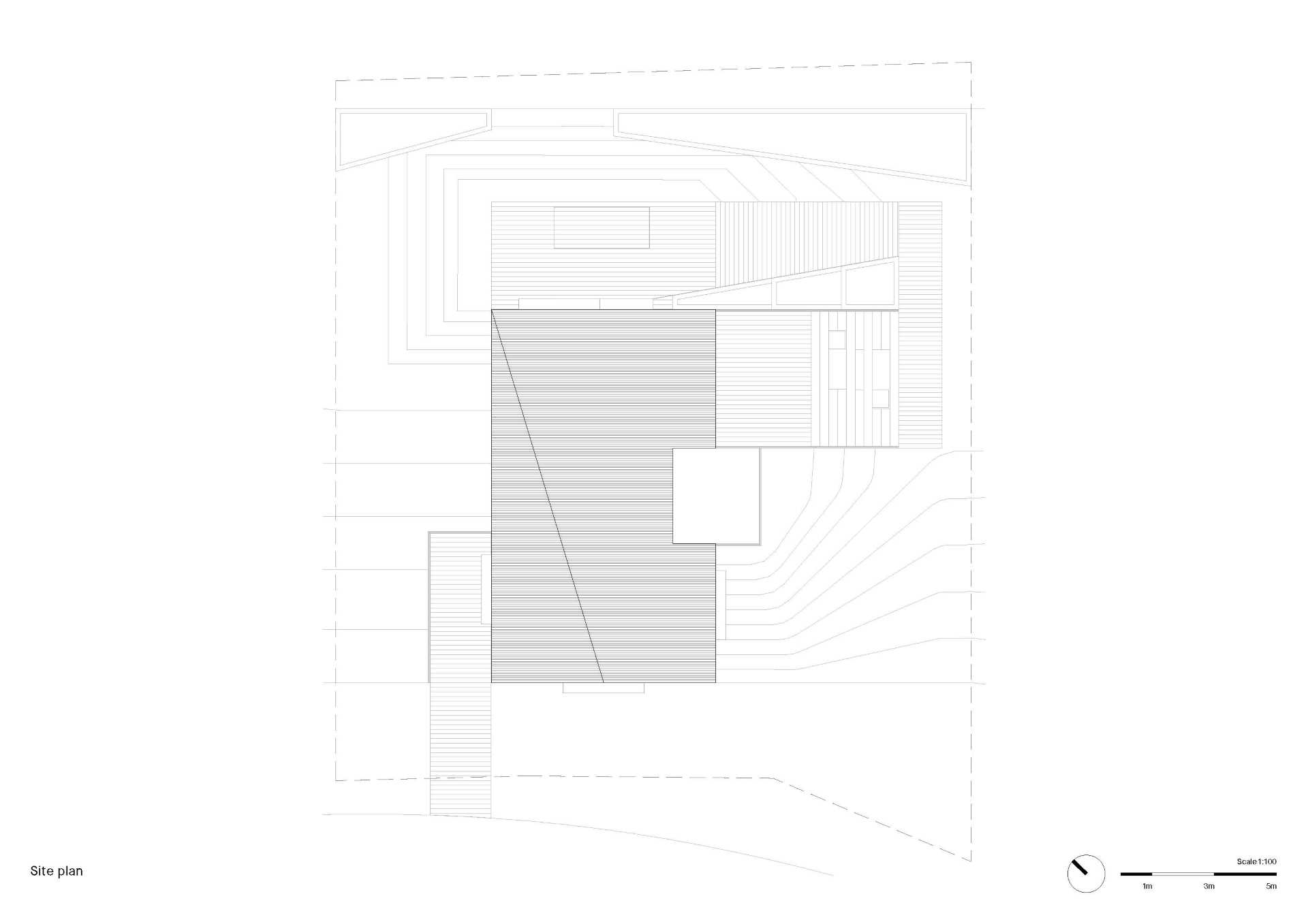 The Sections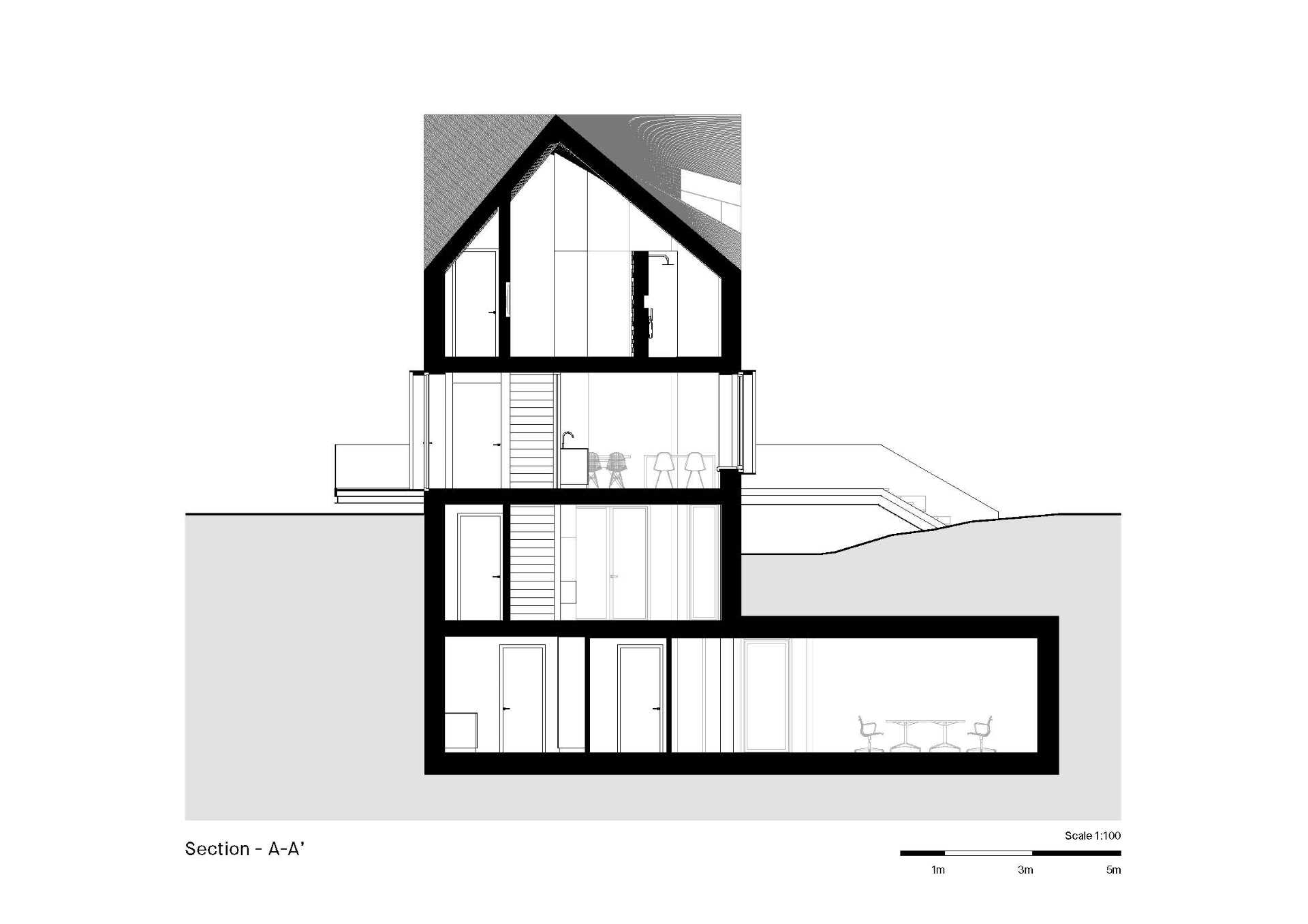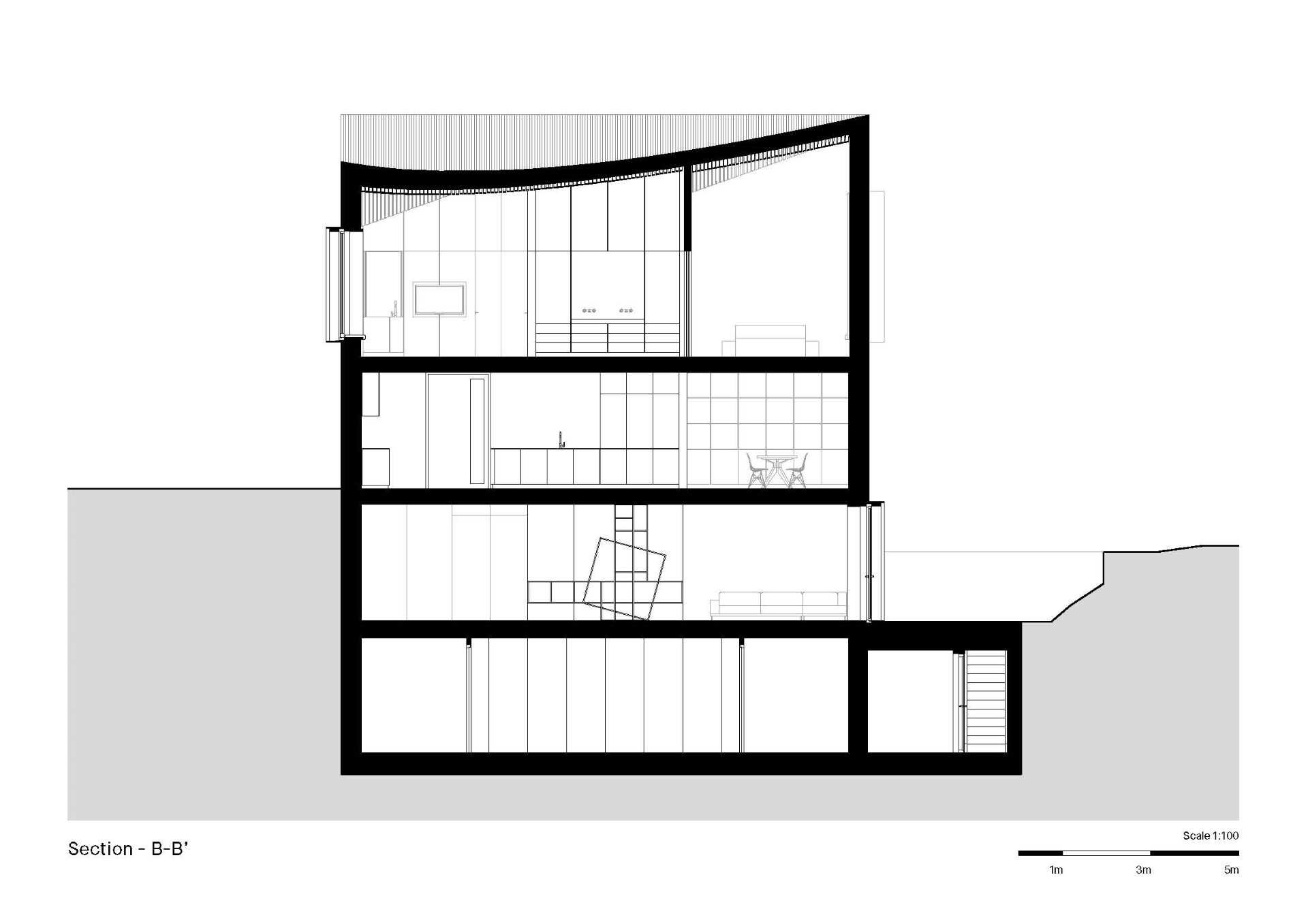 The Floor Plans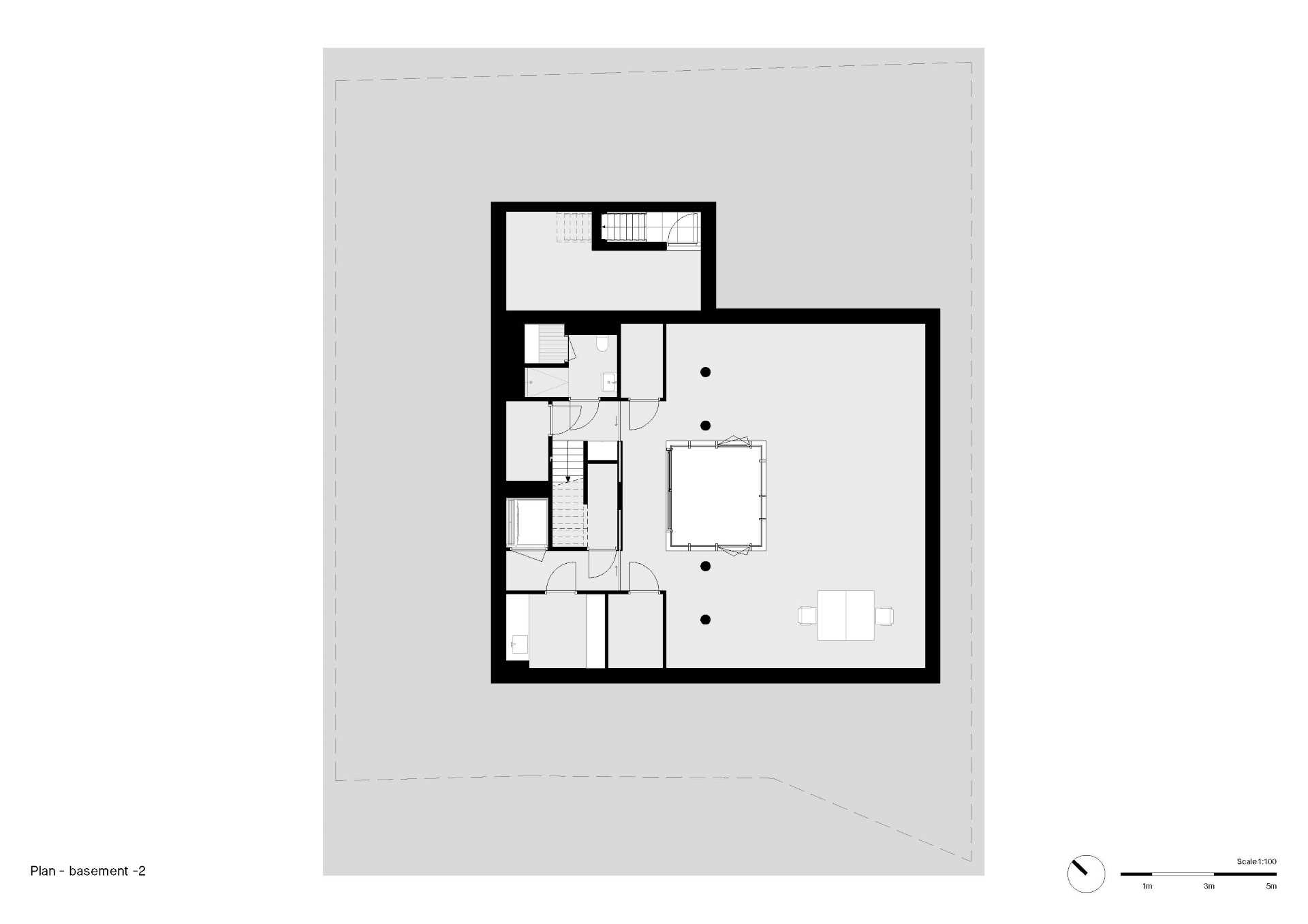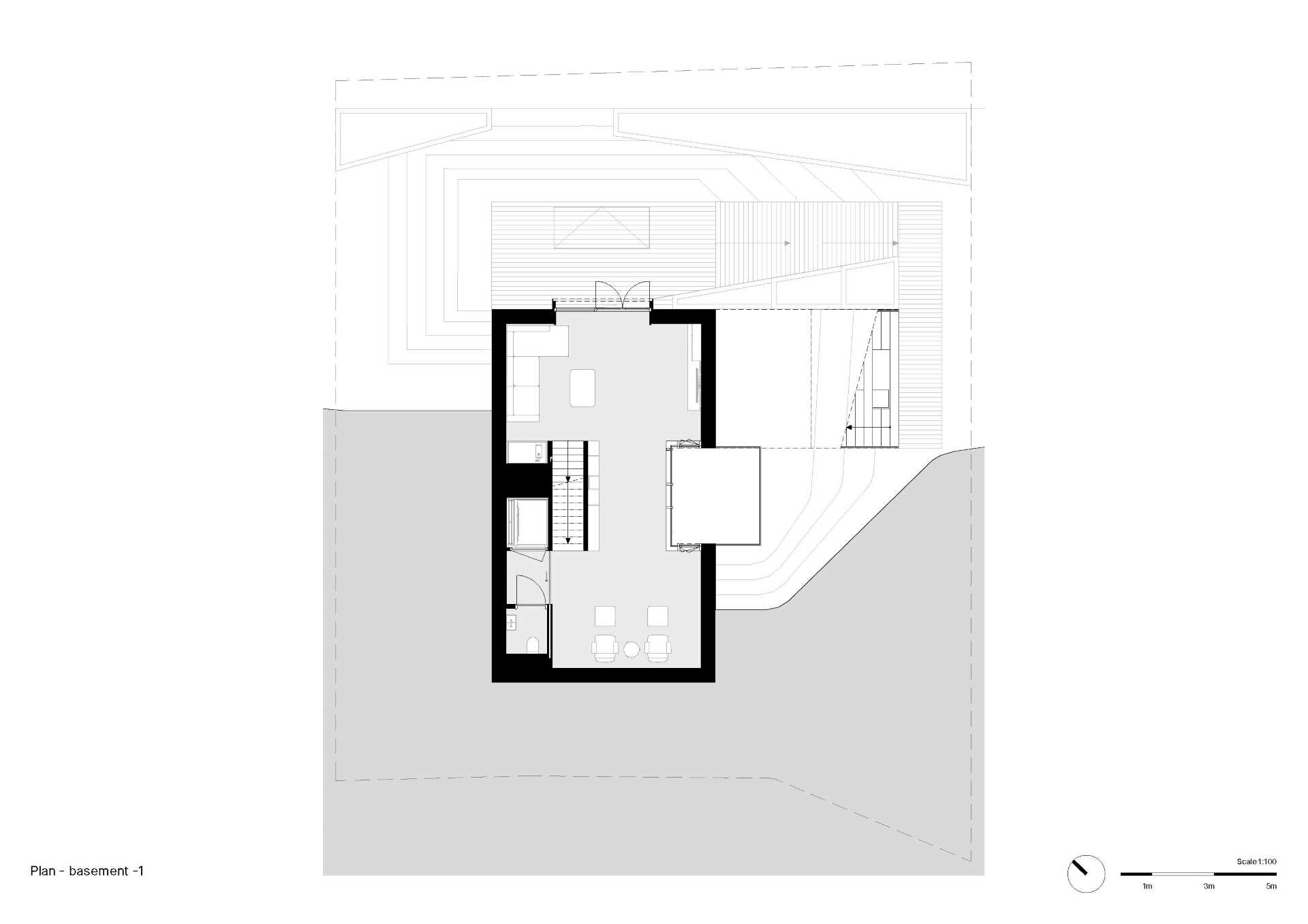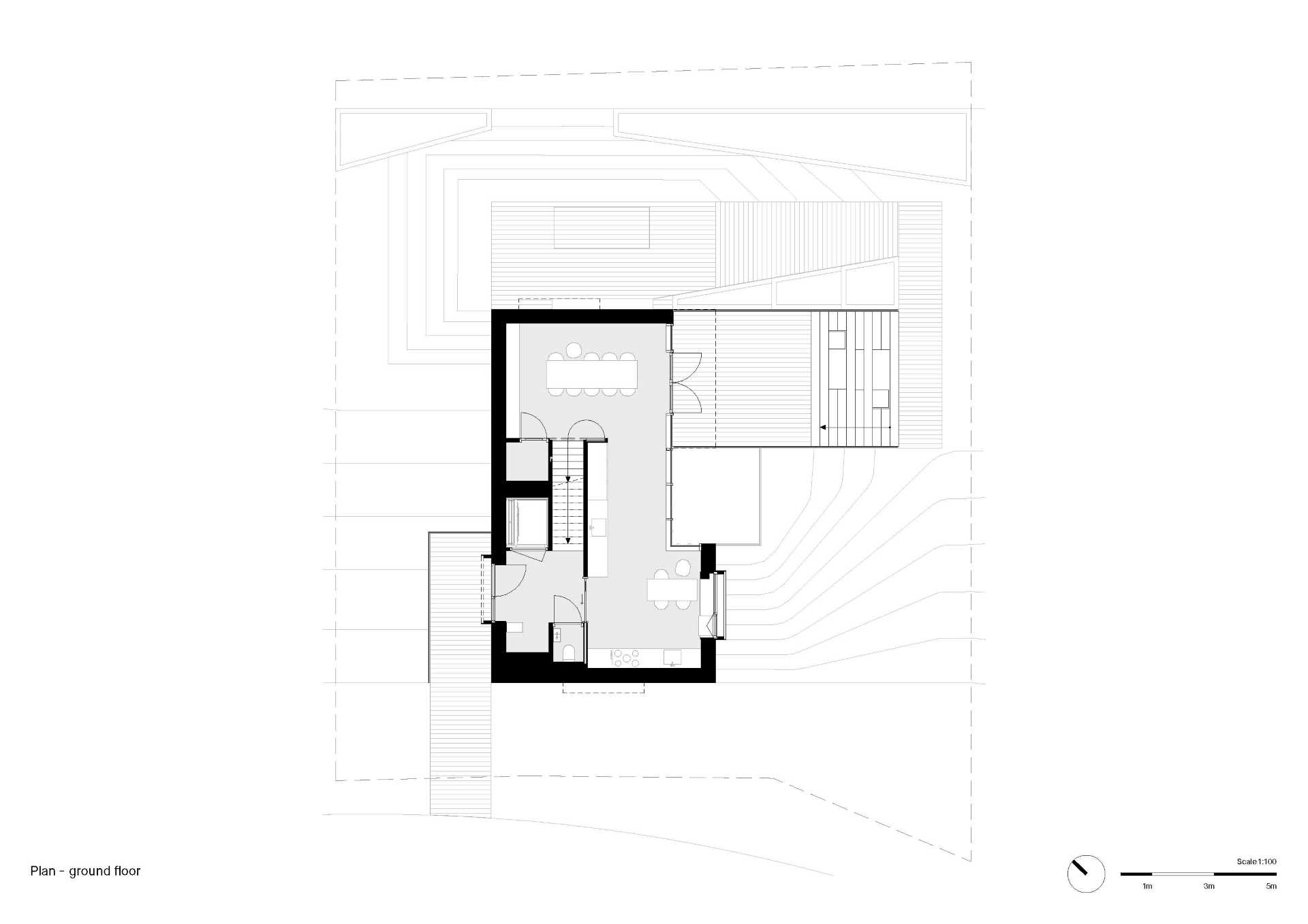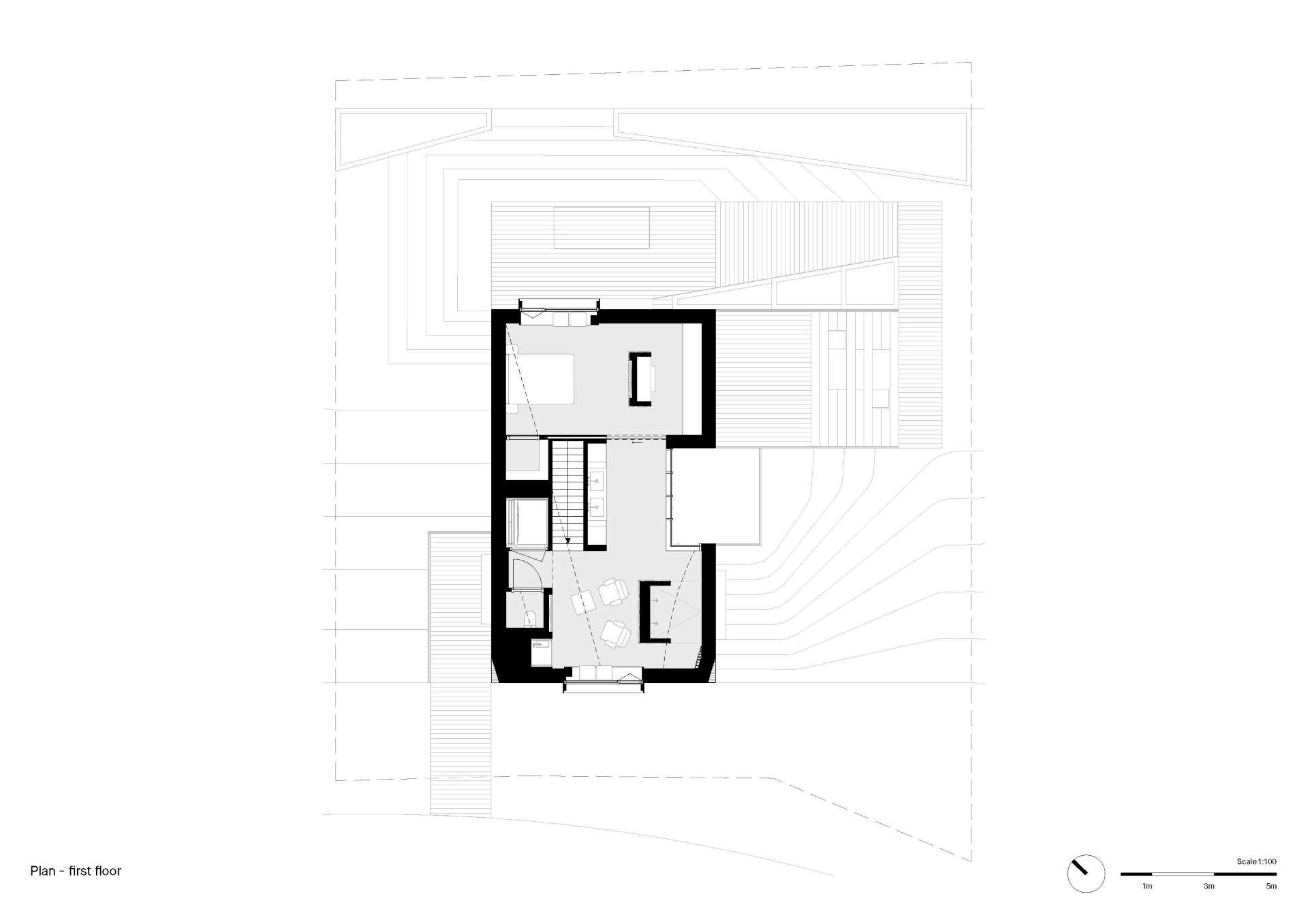 Photography by Ossip Architectuurfotografie
Source: Contemporist