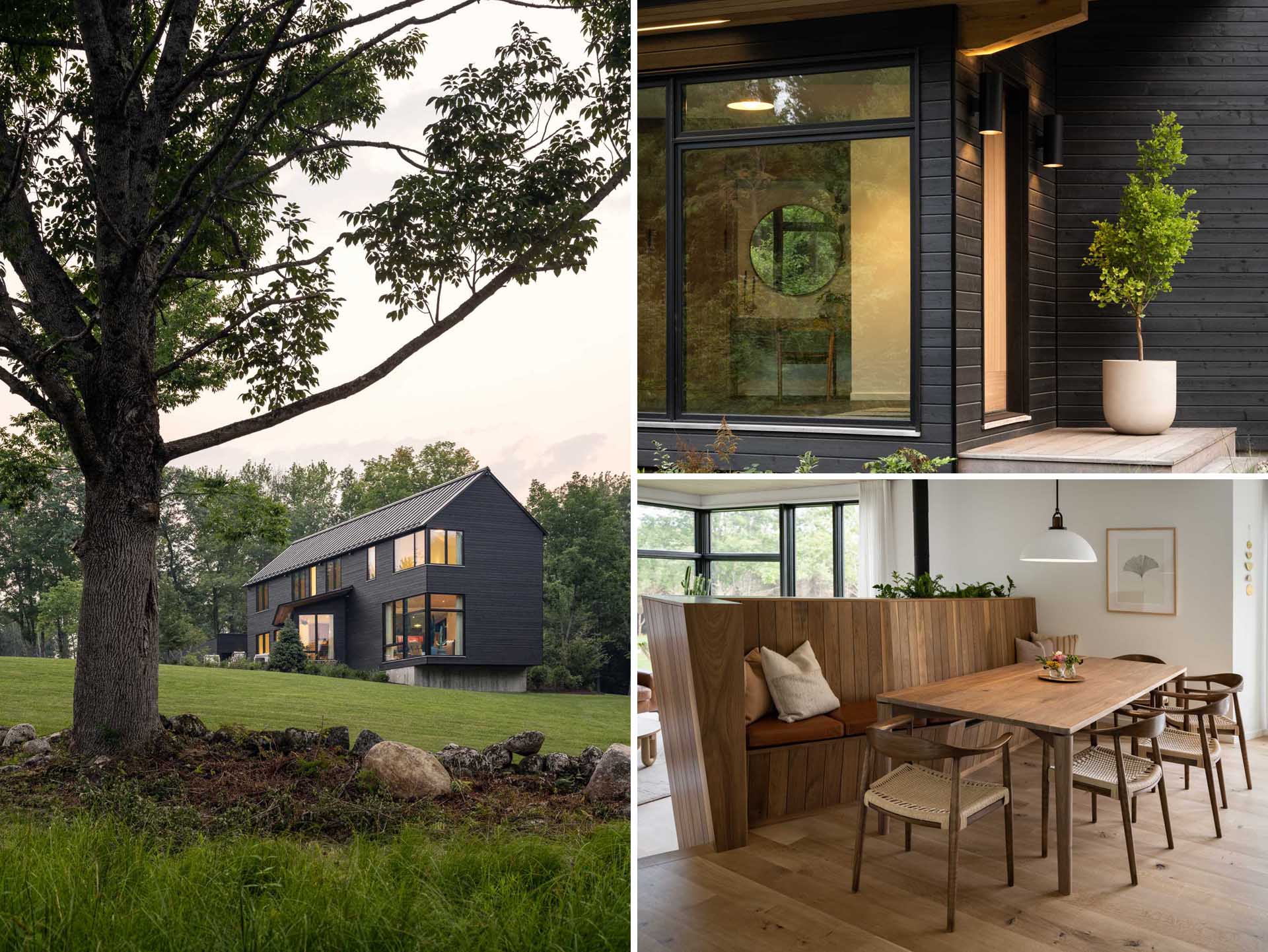 Caleb Johnson Studio has sent us photos of their recently completed project, a new home in Portland, Maine, for a couple in the design industry.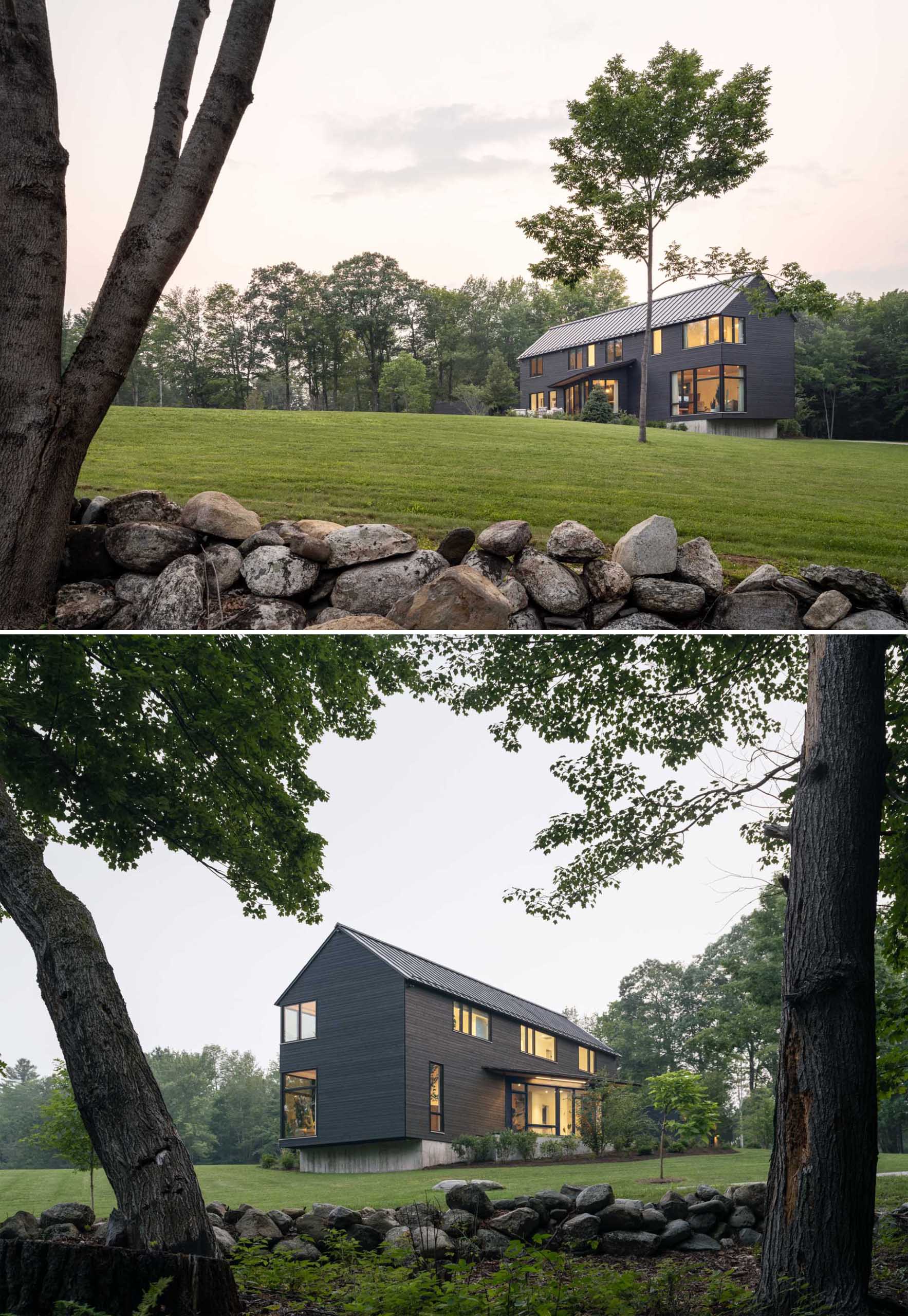 The house, surrounded by trees and grass, has a bold exterior clad with black stained wood siding and a standing seam metal roof.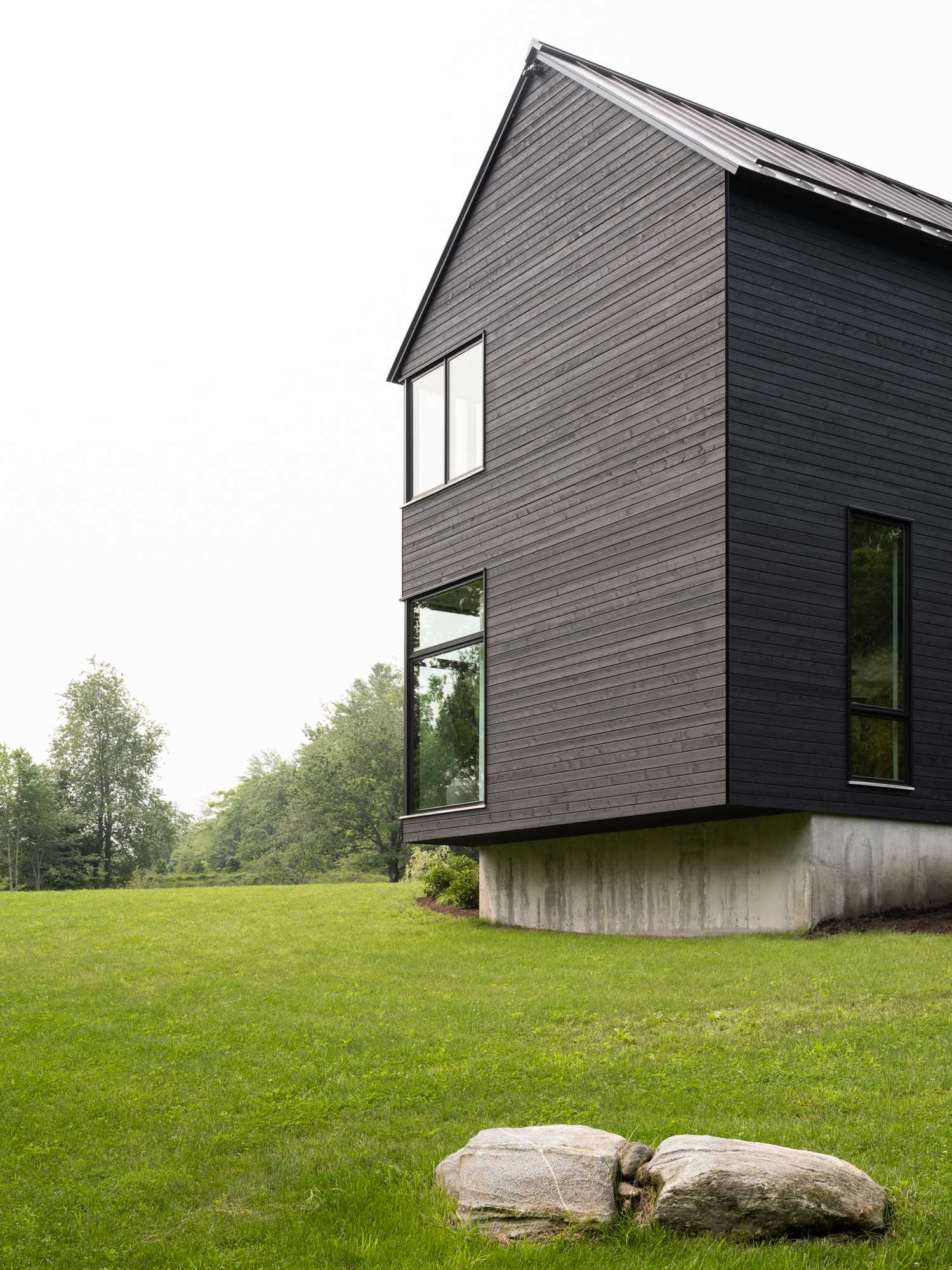 At the rear of the home, there's a wood patio furnished with comfortable seating, and steps that lead down to the garden.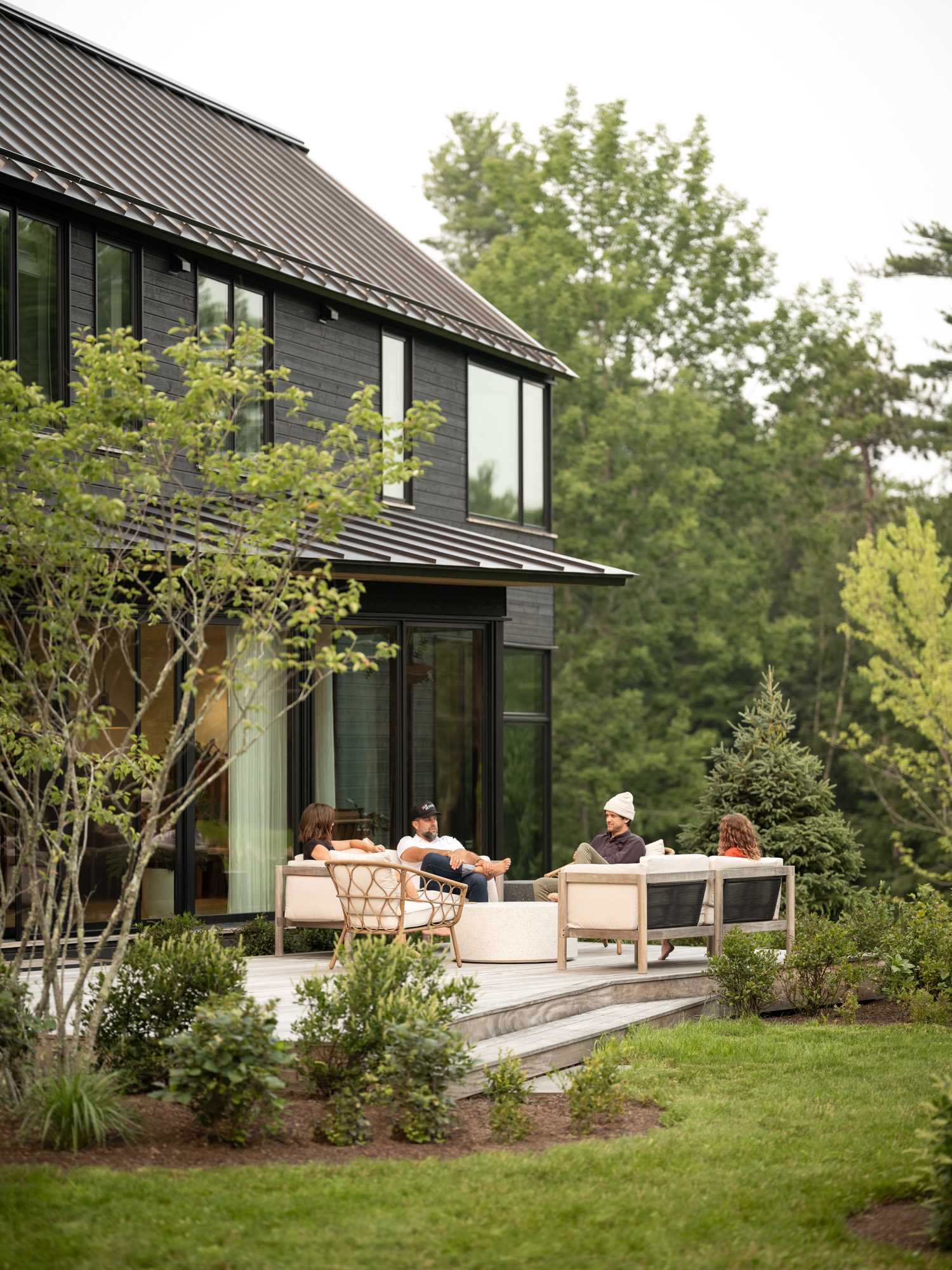 The front door and entryway is designated by the sloped and angled roof.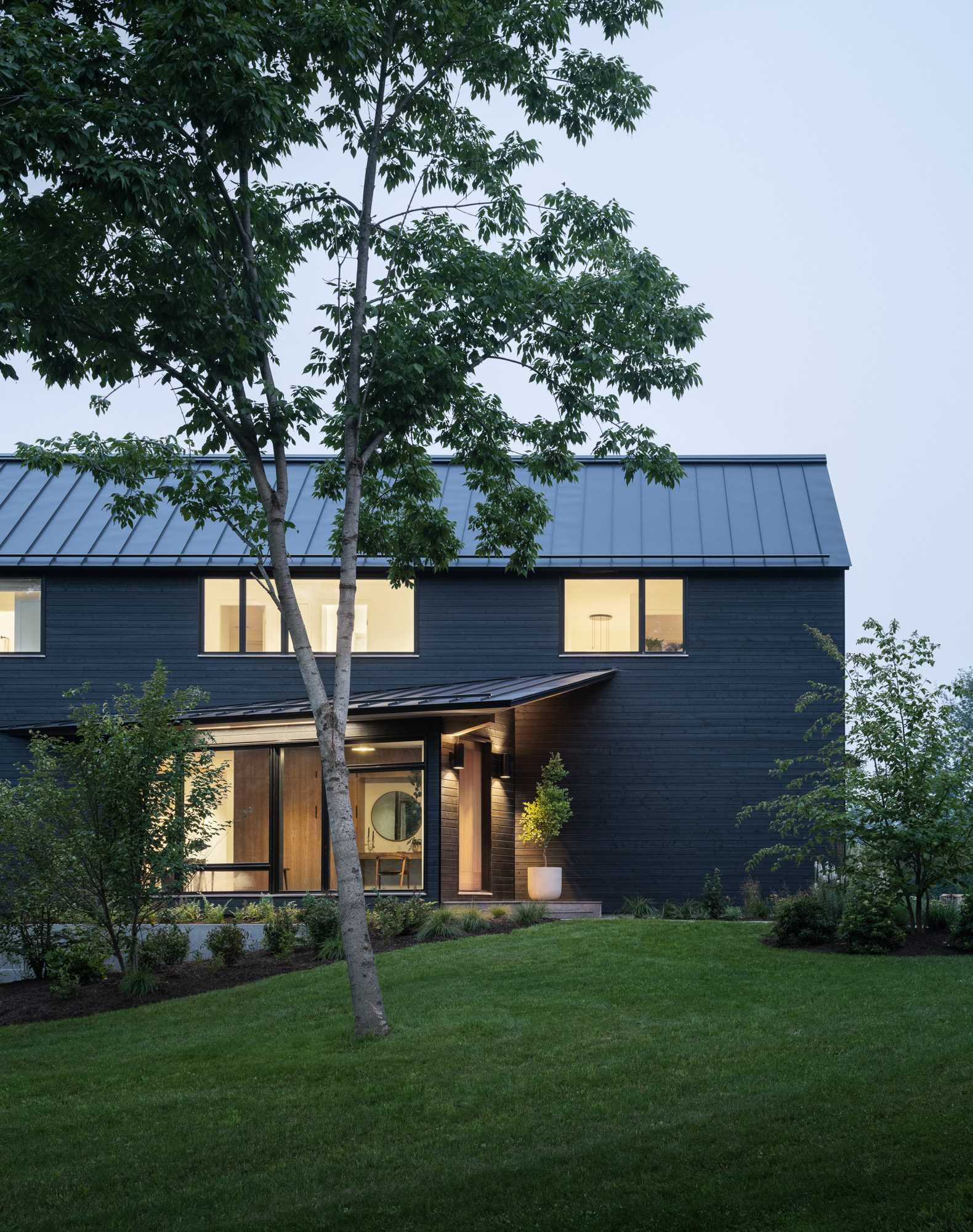 Lighting on either side of the front door welcomes people to the home.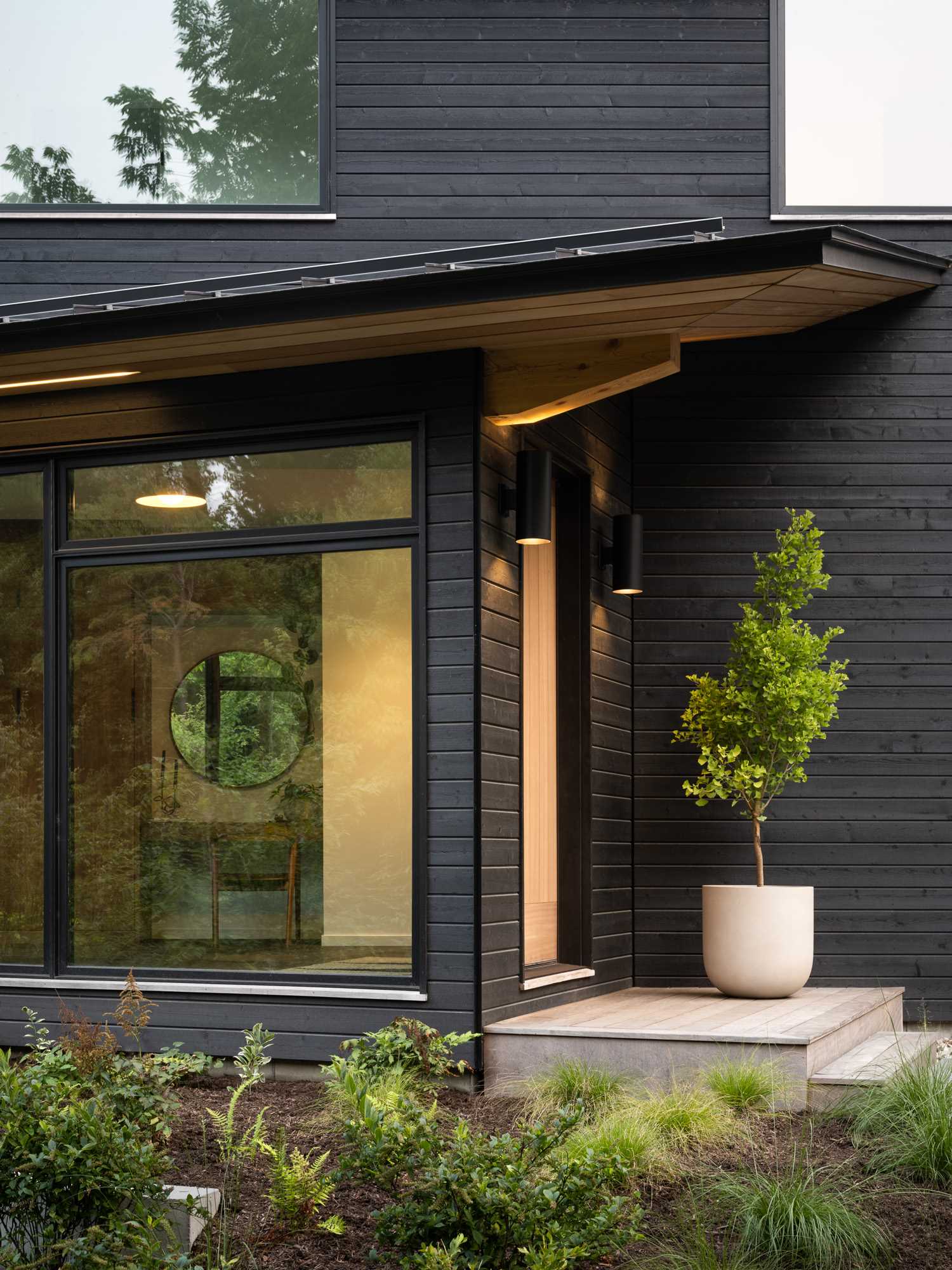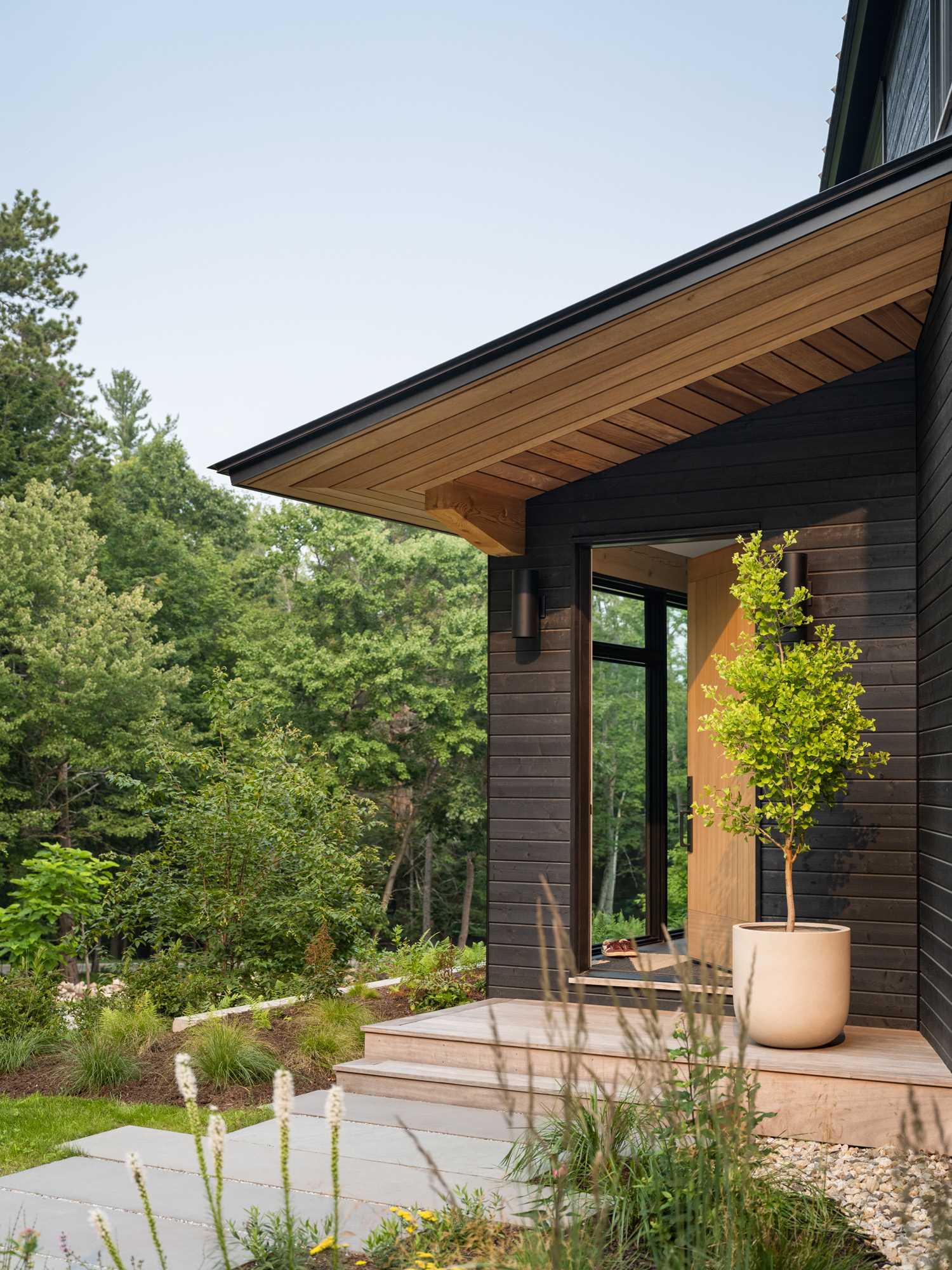 Inside, the entryway includes a small built-in desk area with a round mirror and closets.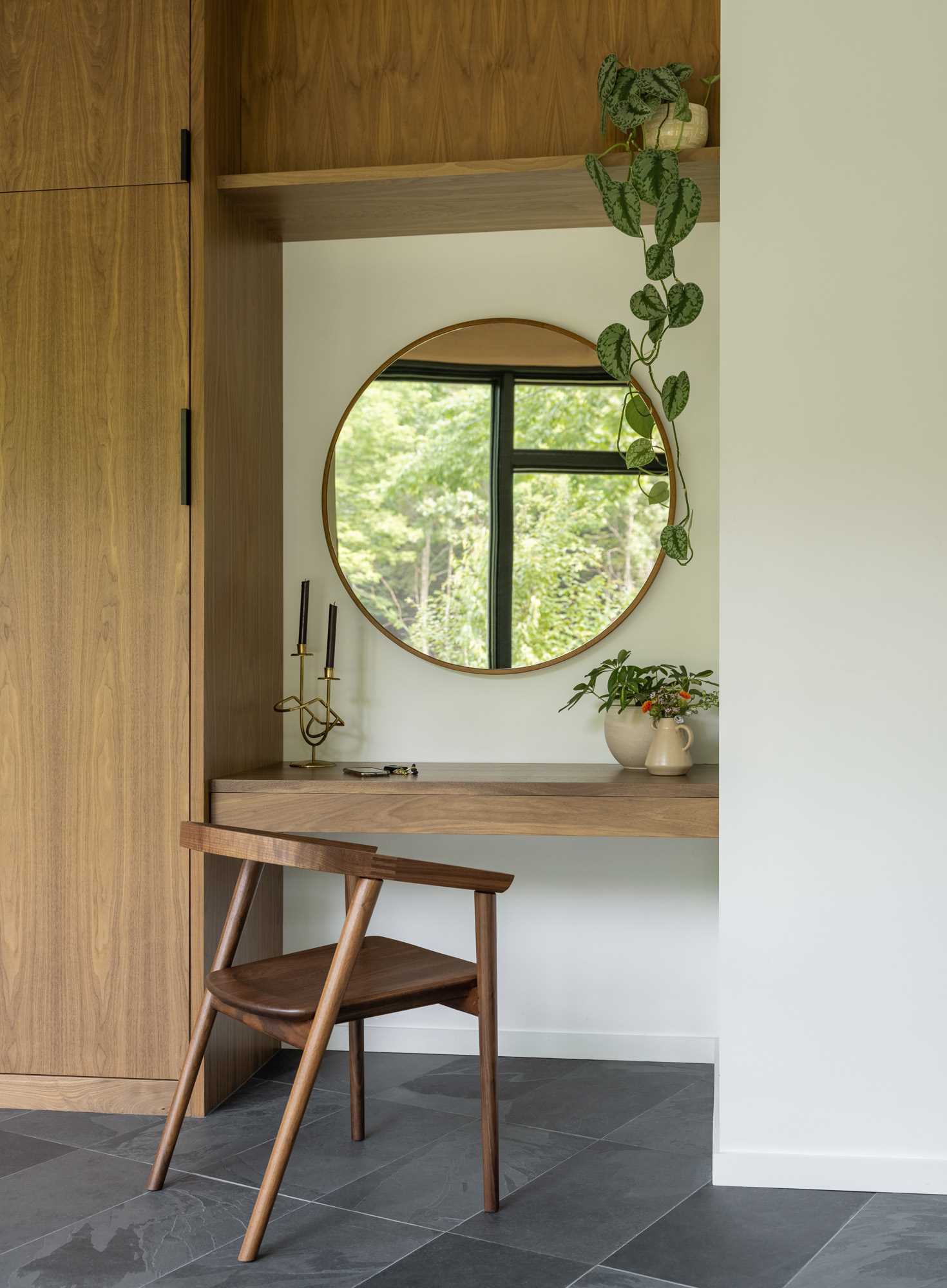 A wall of black-framed windows fills the entryway with natural light.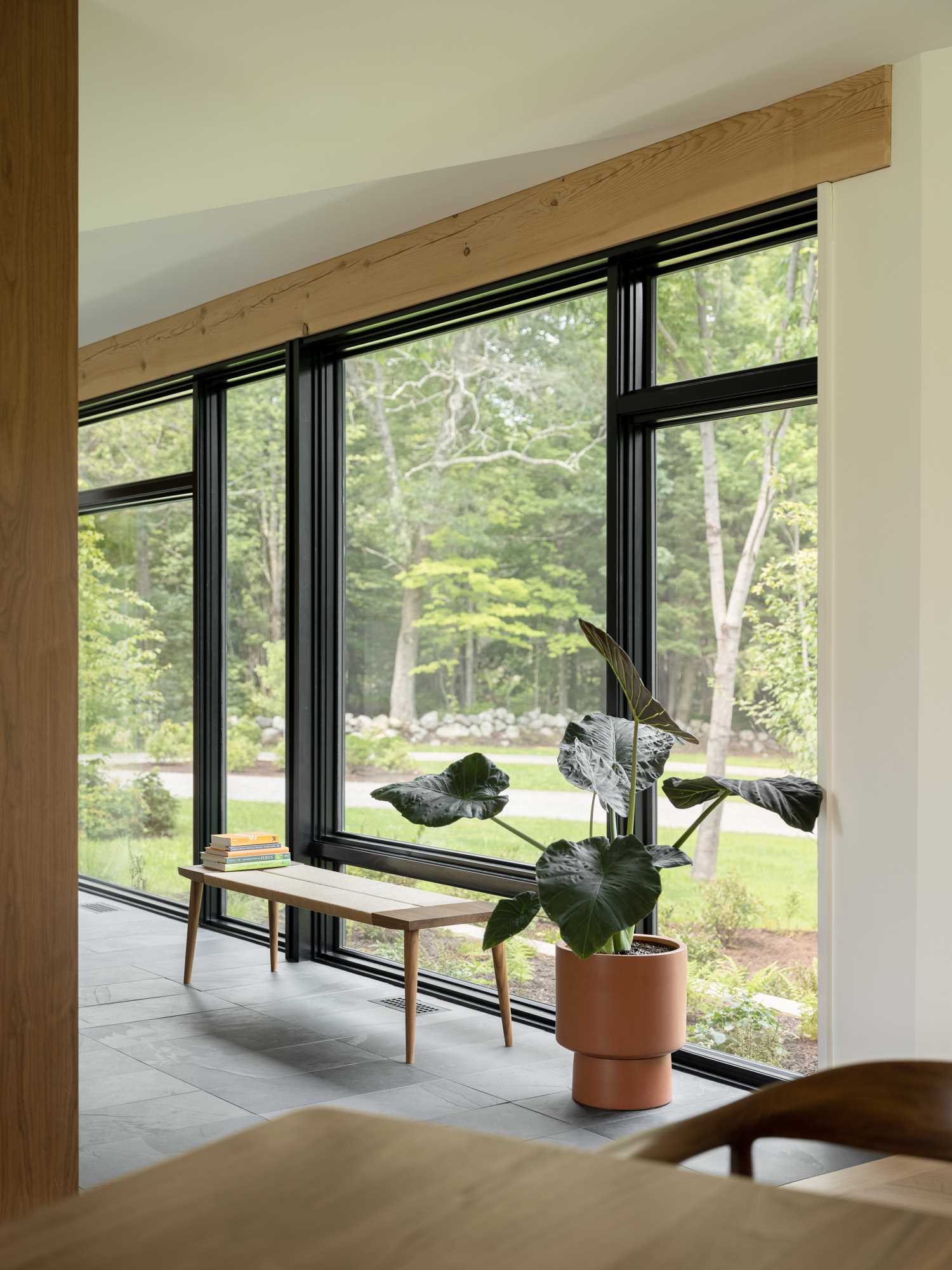 In the living room, there's a wood ceiling, a large brown leather couch, and a few plants.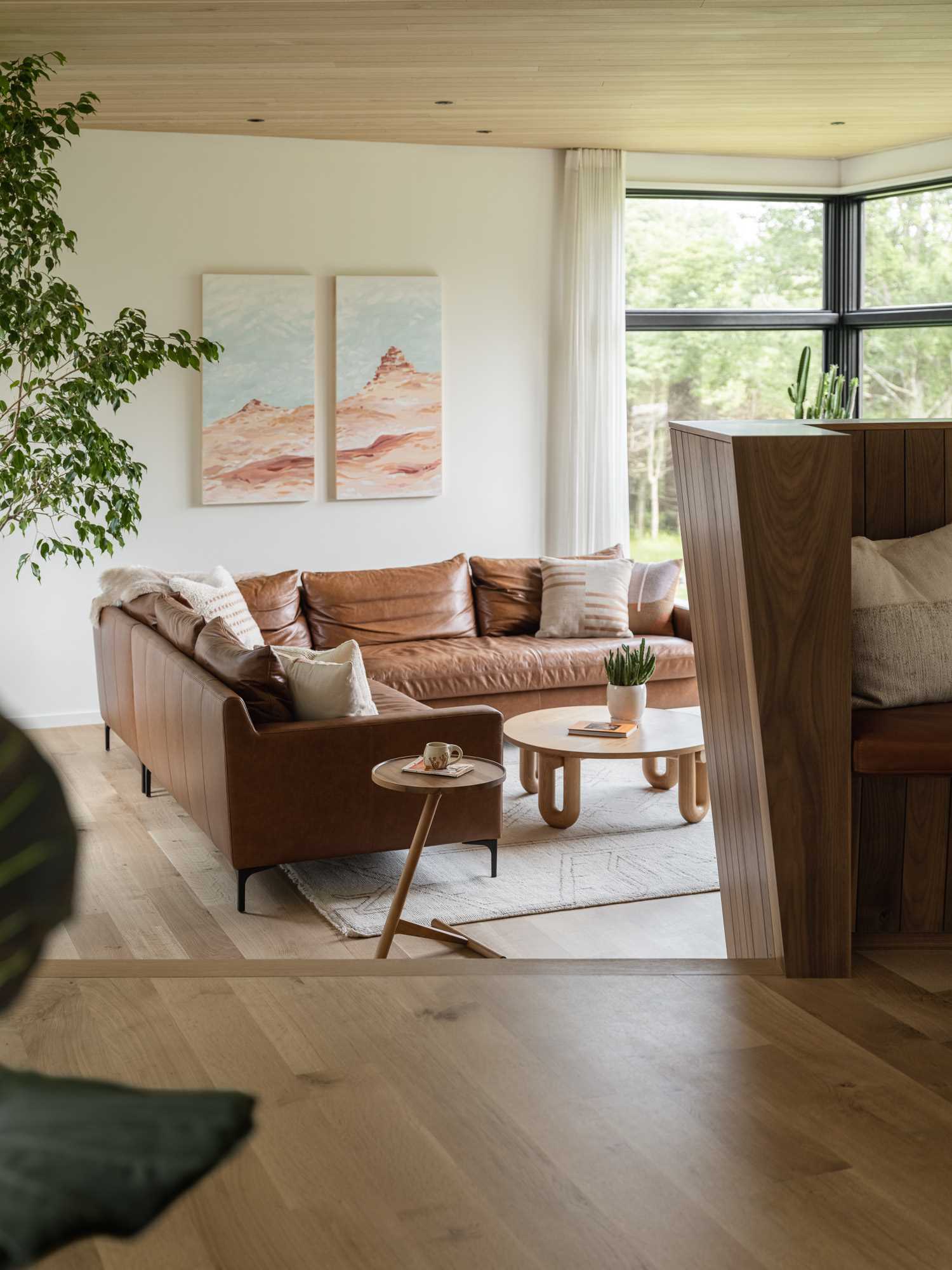 The dining room has a unique design, with a sculptural wood banquette bench that provides seating for the table.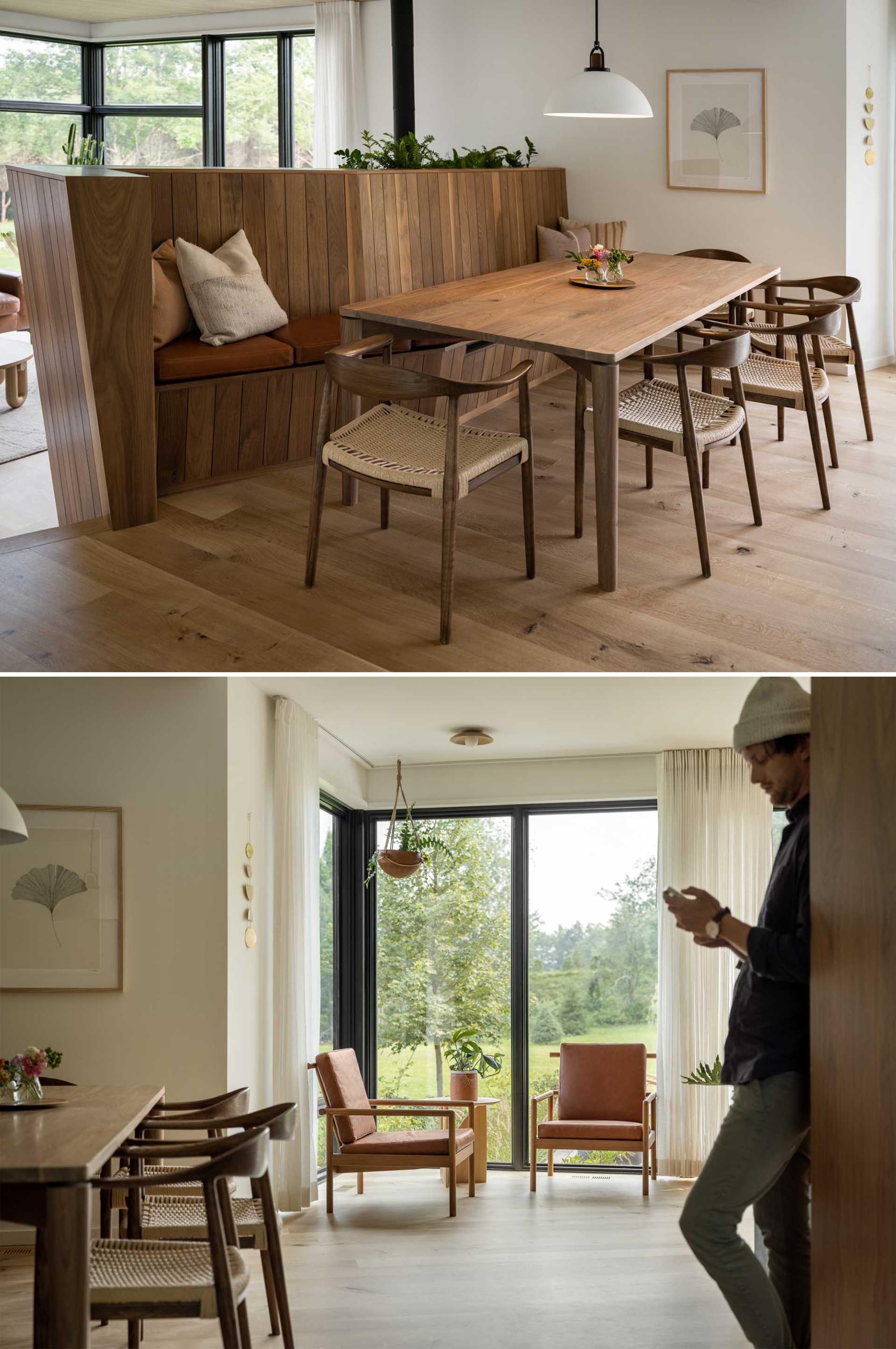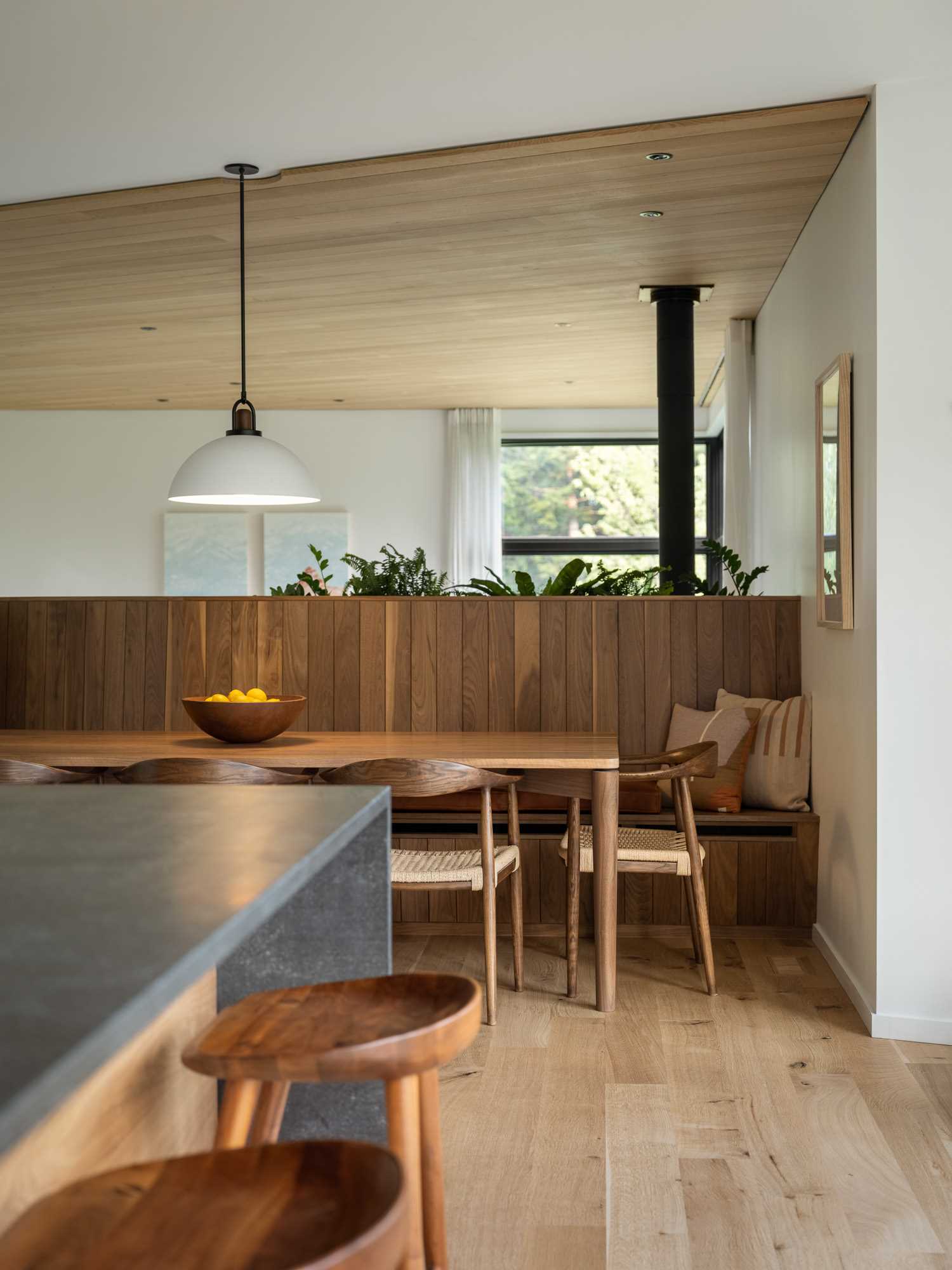 The kitchen includes floor-to-ceiling wood cabinets, black tiles and countertops, and open corner wood shelves.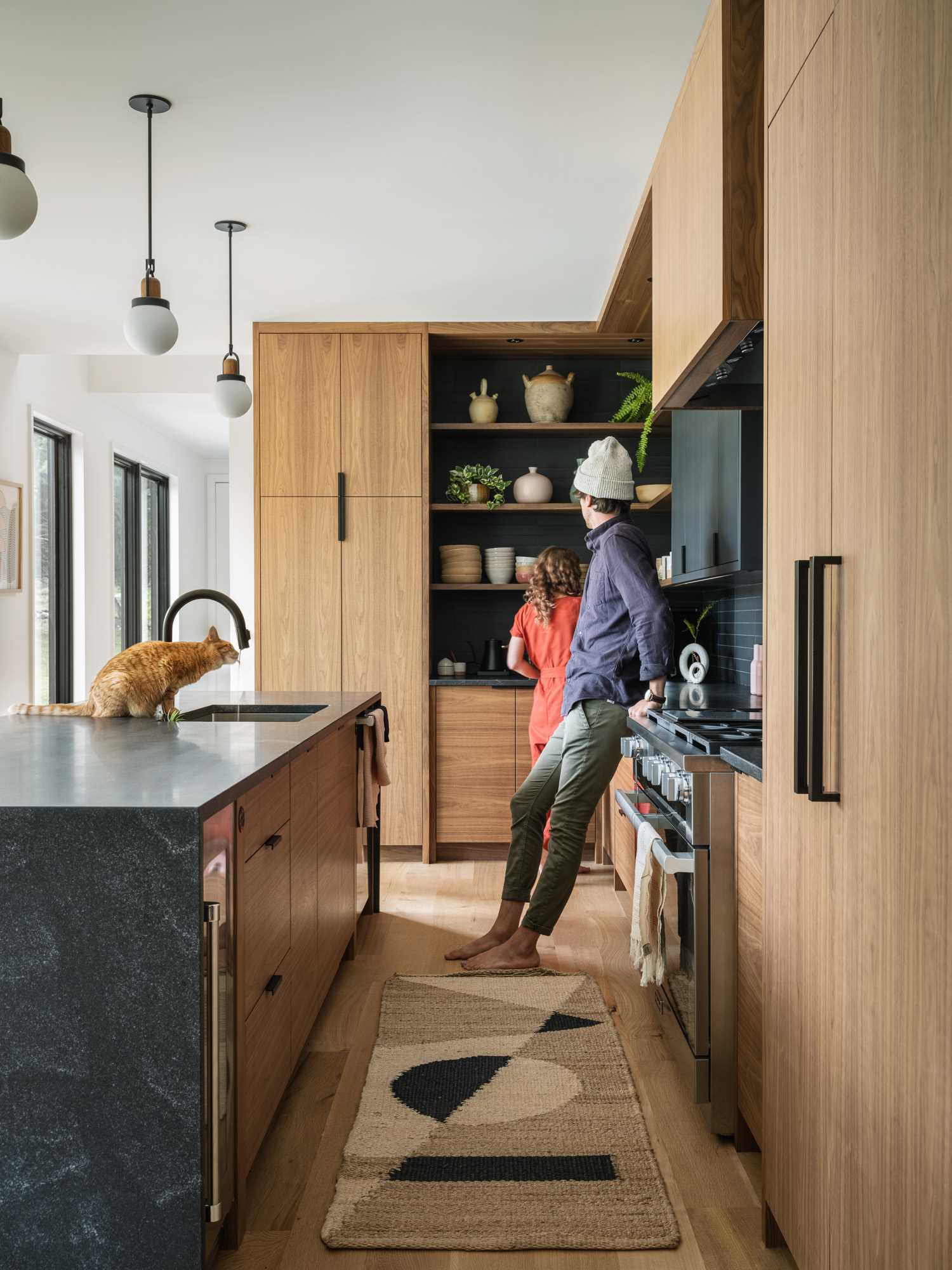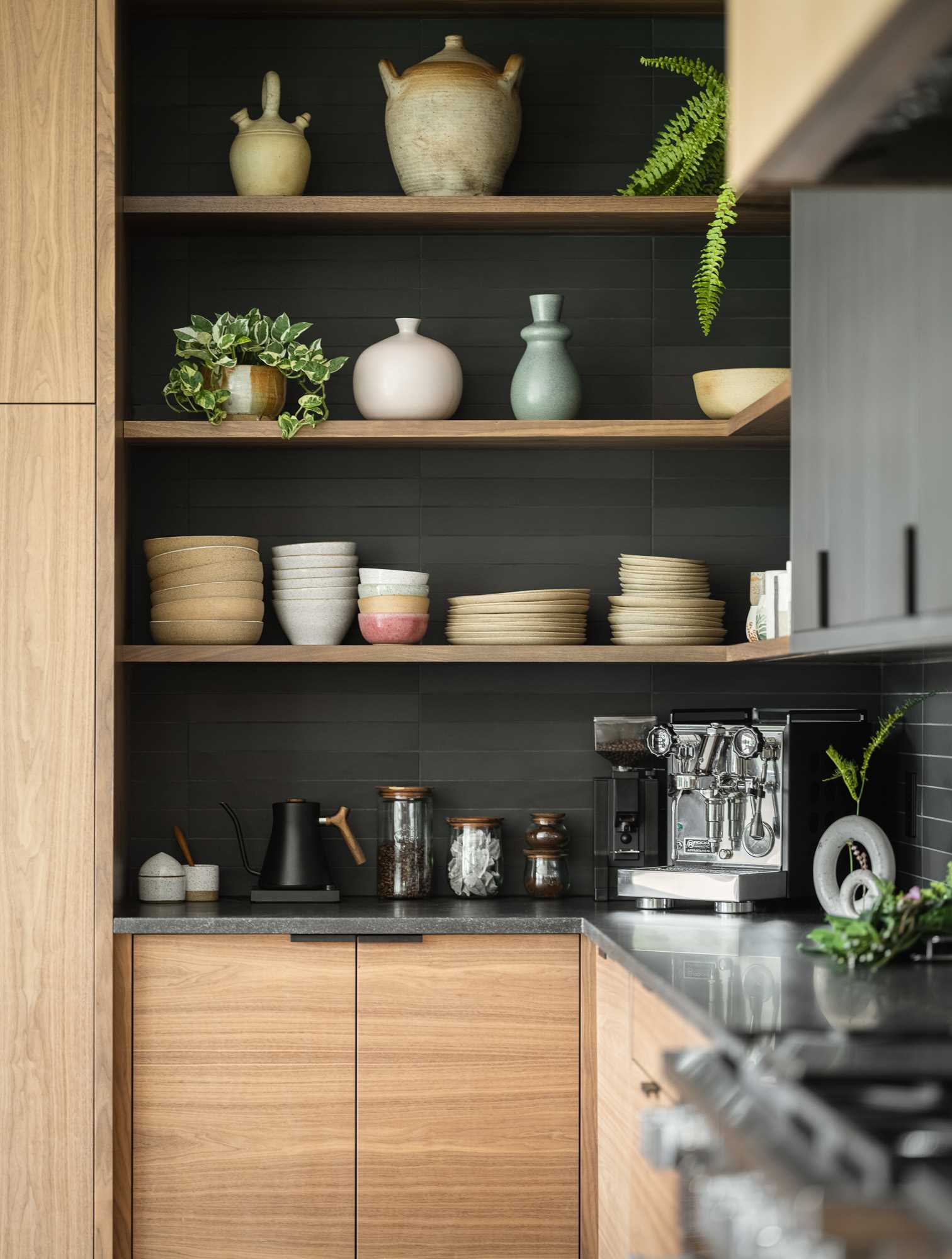 There's also a secondary living room that's been finished with dark walls and cozy furniture.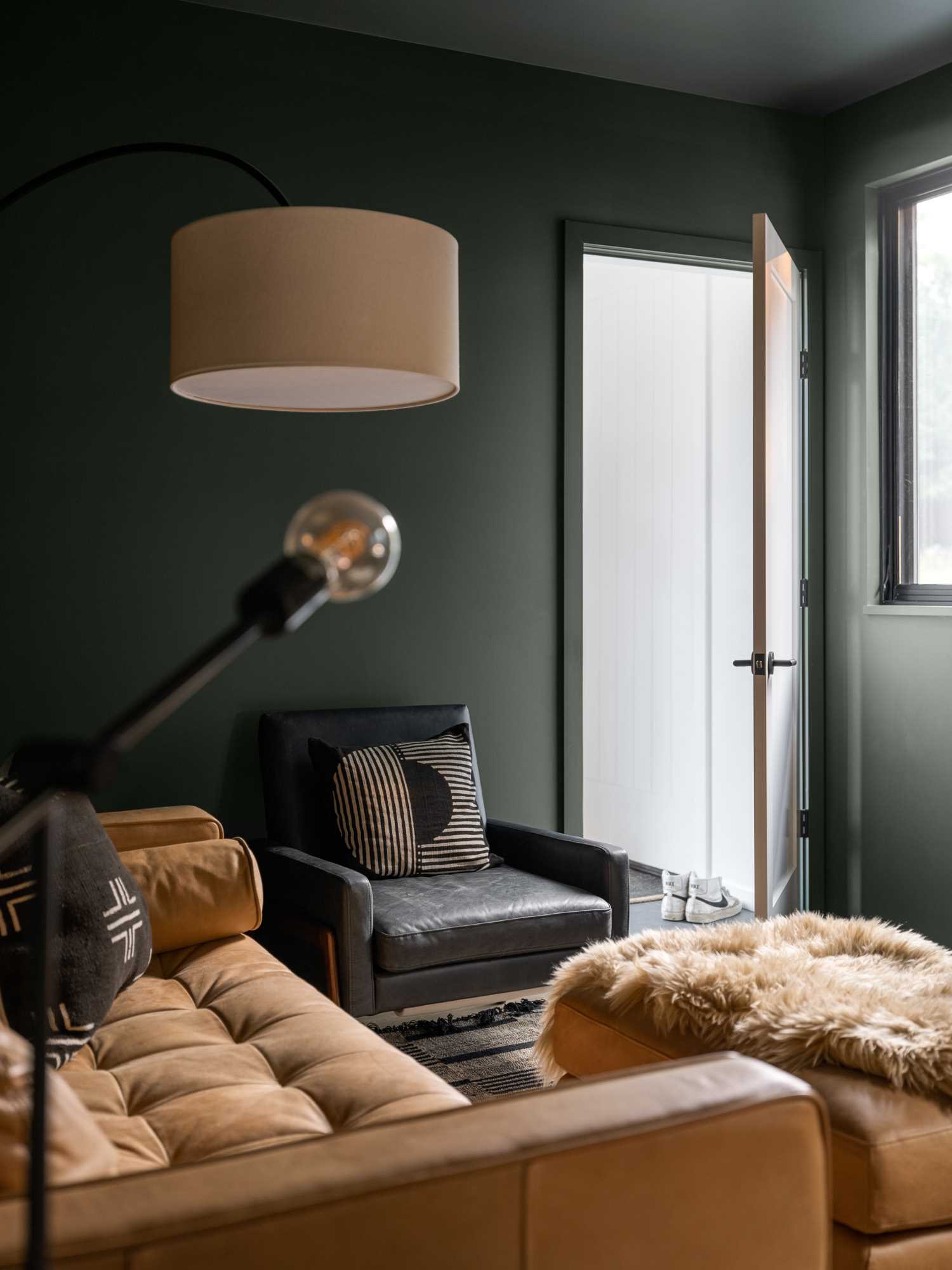 Wood stairs lead to the home's upper floor, while a handrail includes hidden lighting.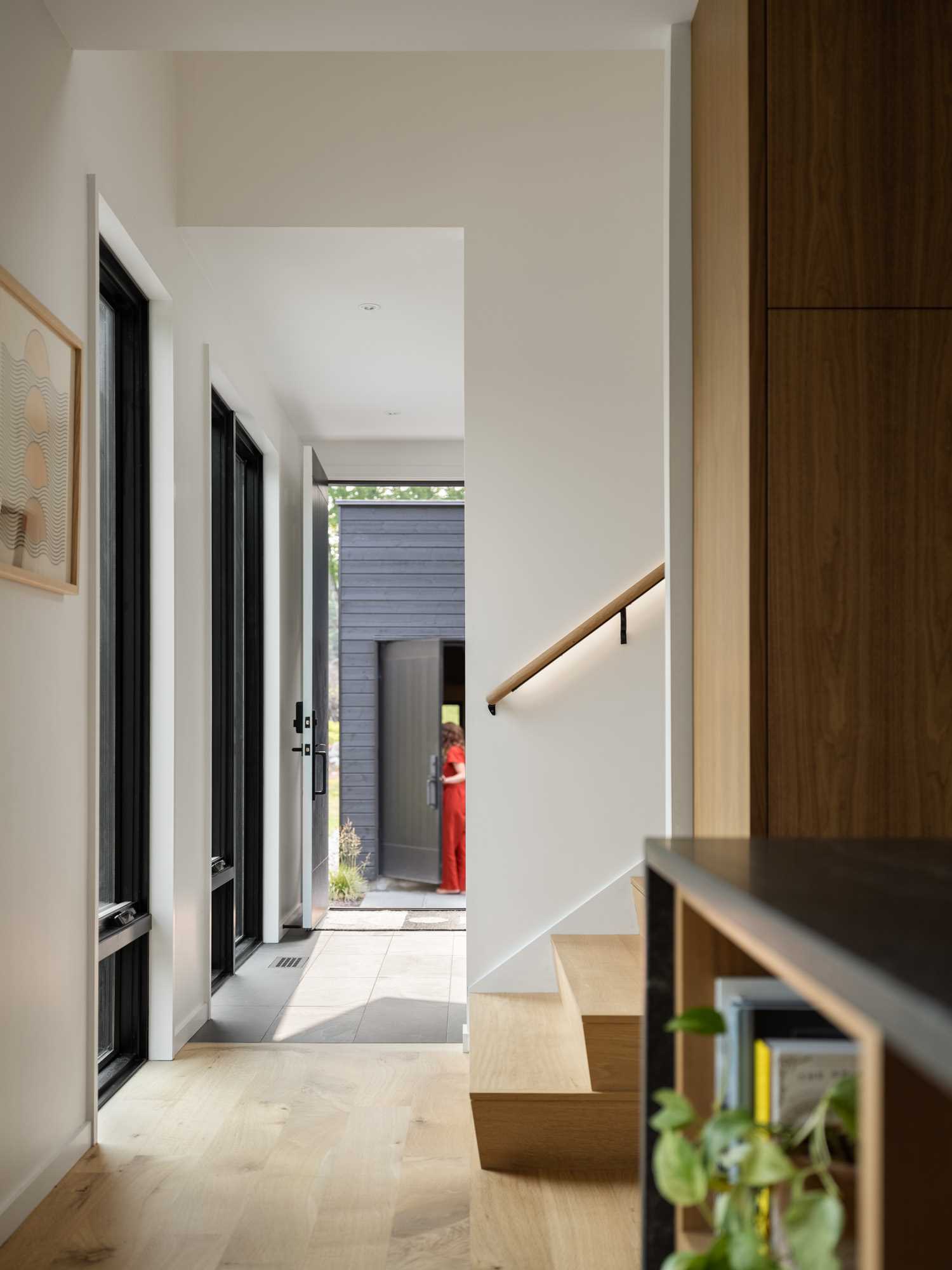 In one of the bedrooms, light furnishings and curtains keep the room light and relaxing.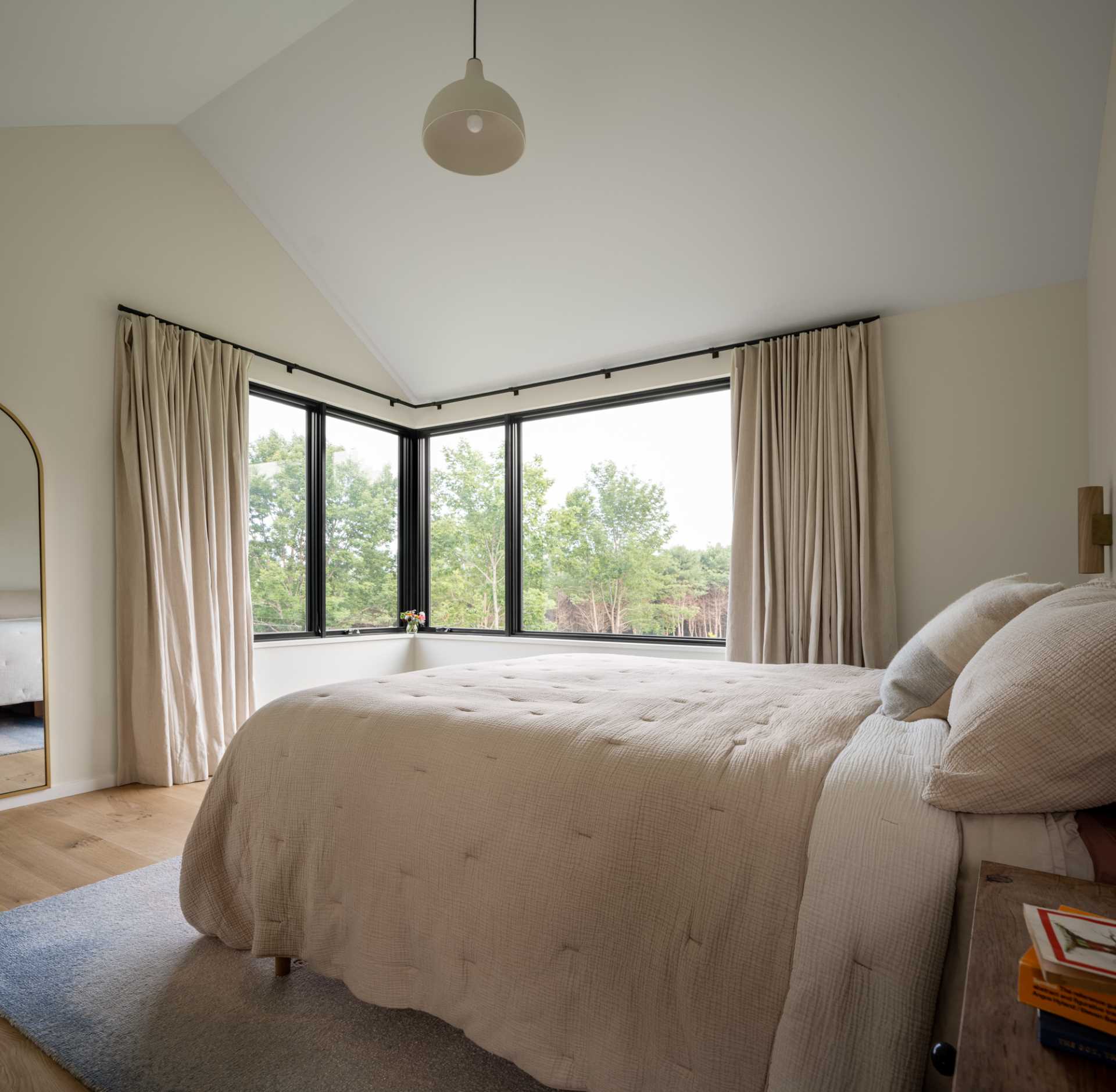 In the bathroom, there's a wood vanity, while starburst tile covers the floor.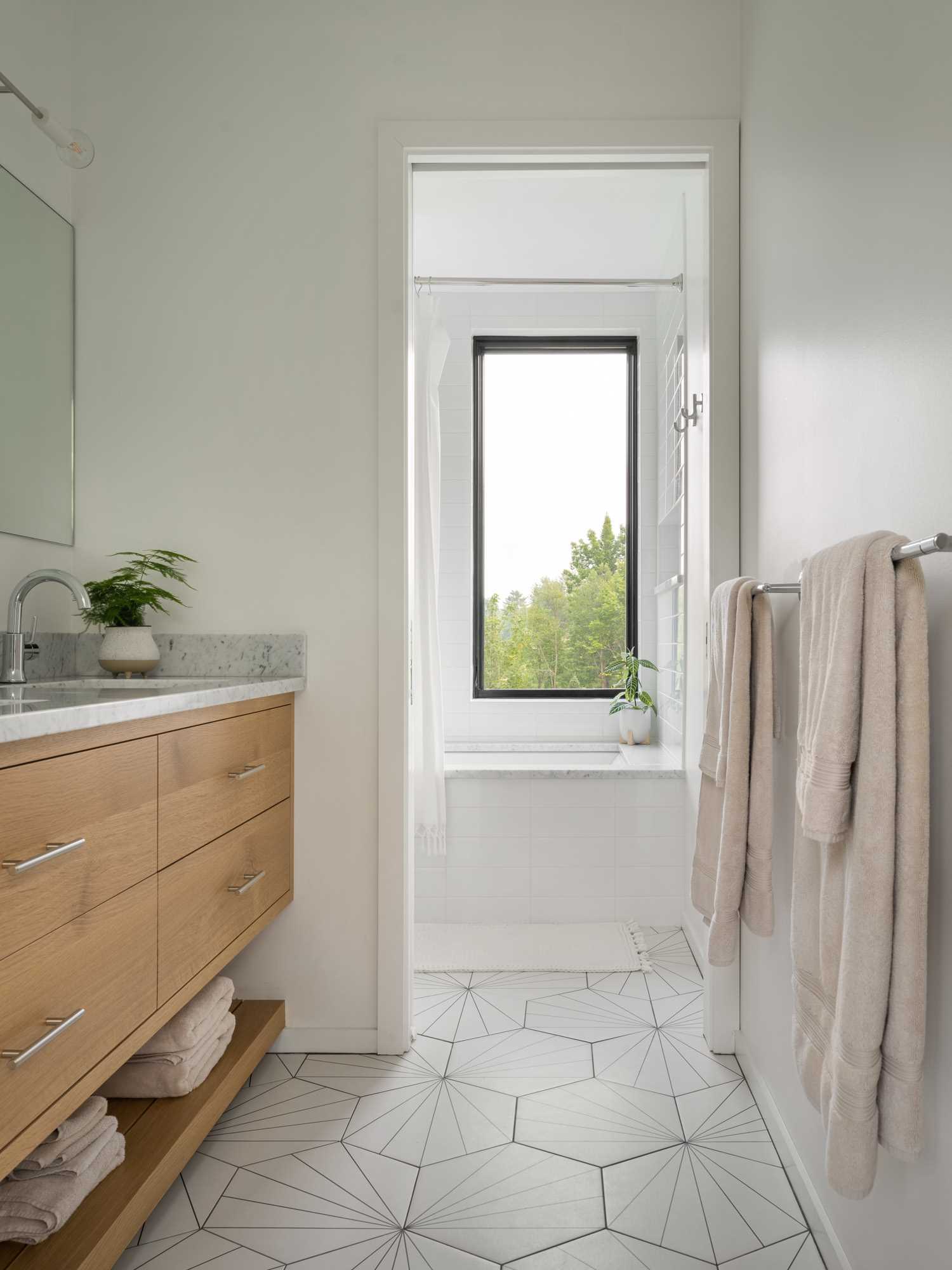 Photography by Trent Bell Photography | Design Studio: Caleb Johnson Studio | Design Team: David Duncan Morris, Bud Angst, Caleb Johnson | Interior Design: Morrison Design House | General Contractor: R.P. Morrison Builders | Millwork & Custom Furniture: Northe Woodworking | Landscape Architect: Richardson & Associates
Source: Contemporist