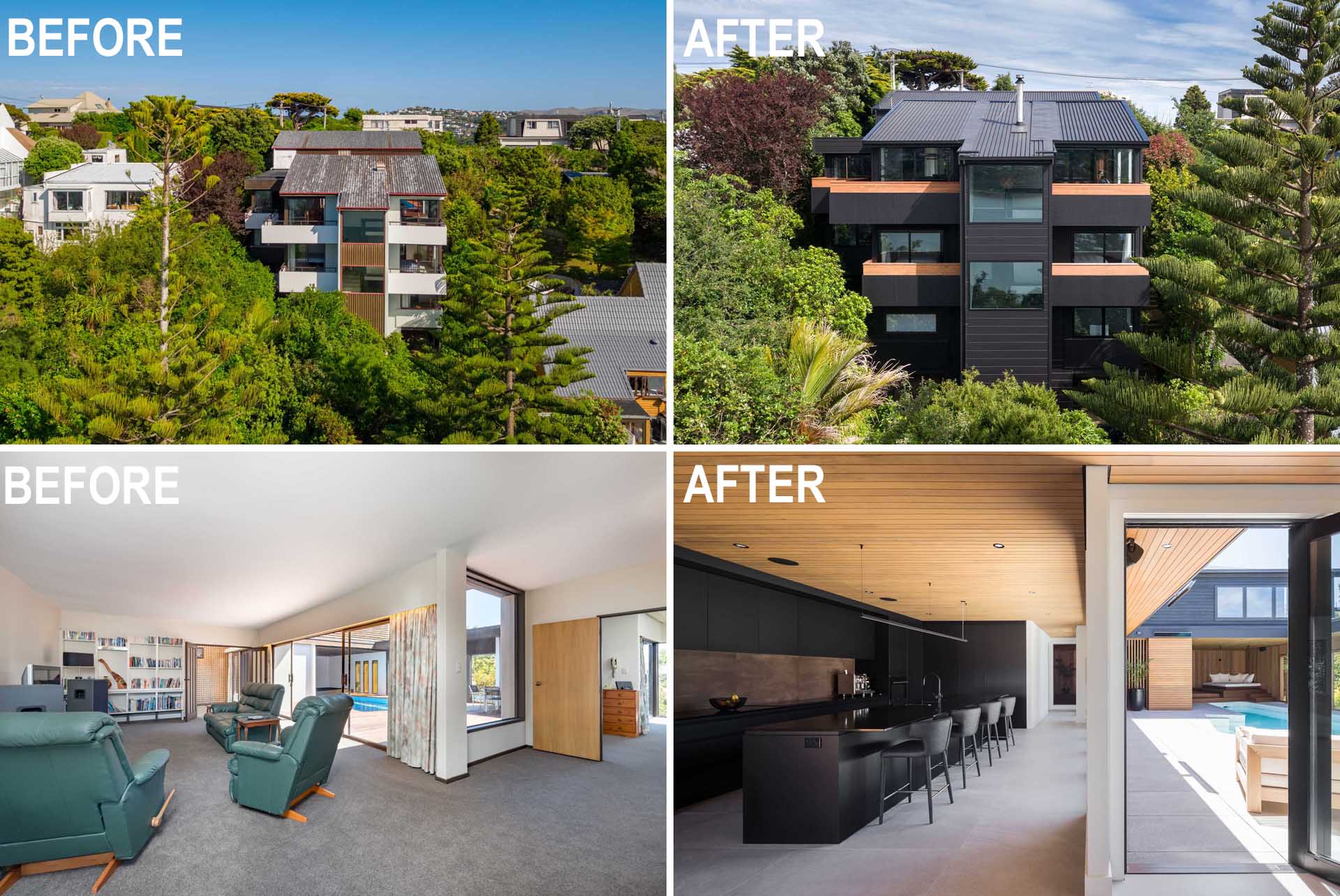 Voxell Architecture have remodeled a 1970s home that was originally designed by modernist architect Friedrich Eisenhofer.
Located in Wellington, New Zealand, the renovation sought to maintain the original vision through strong attention to detail and a simple material palette. This resulted in a new black exterior and roof with wood balcony accents.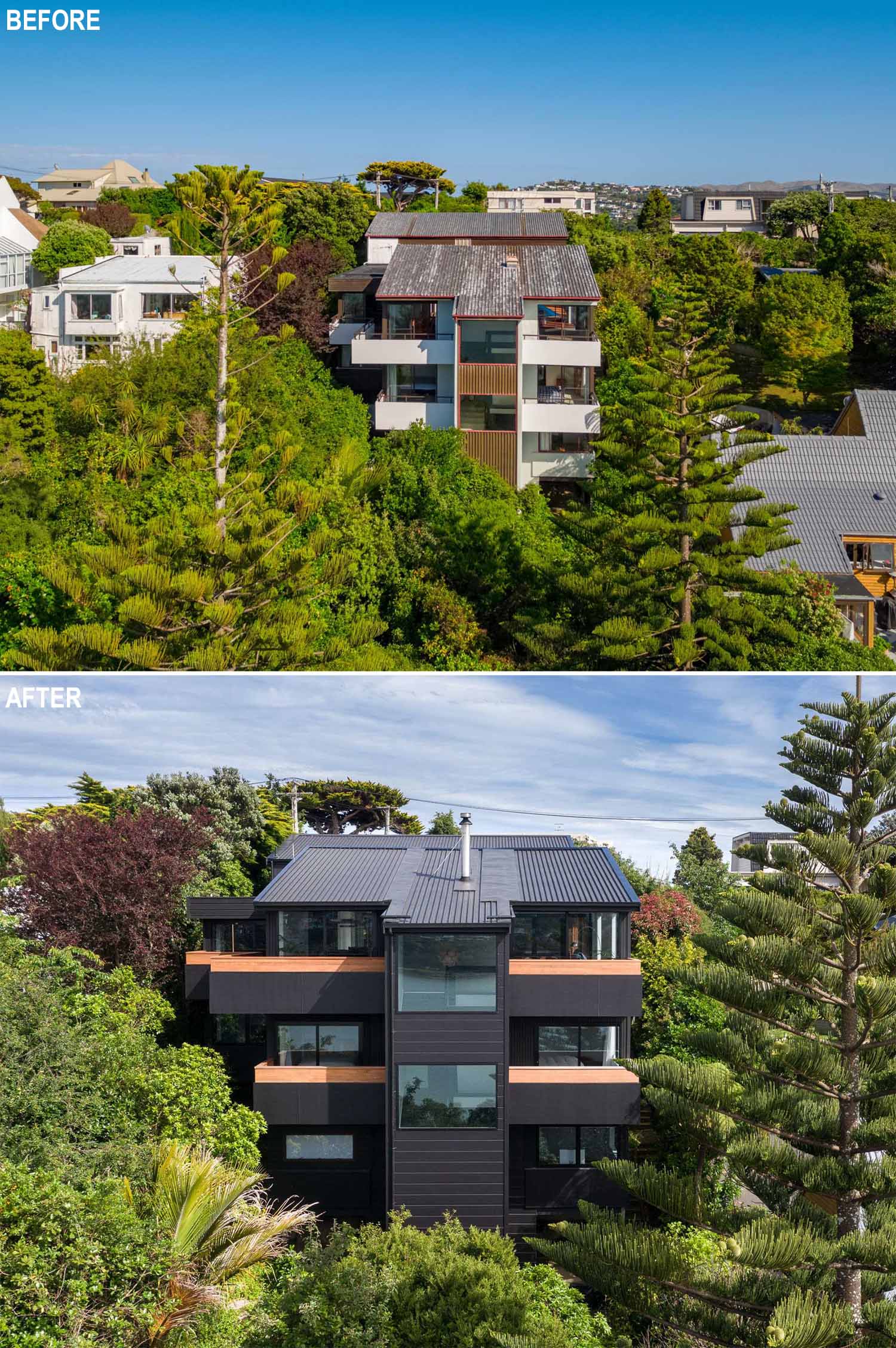 Welcoming guests to the home are wood front doors that contrast the vertical black exterior.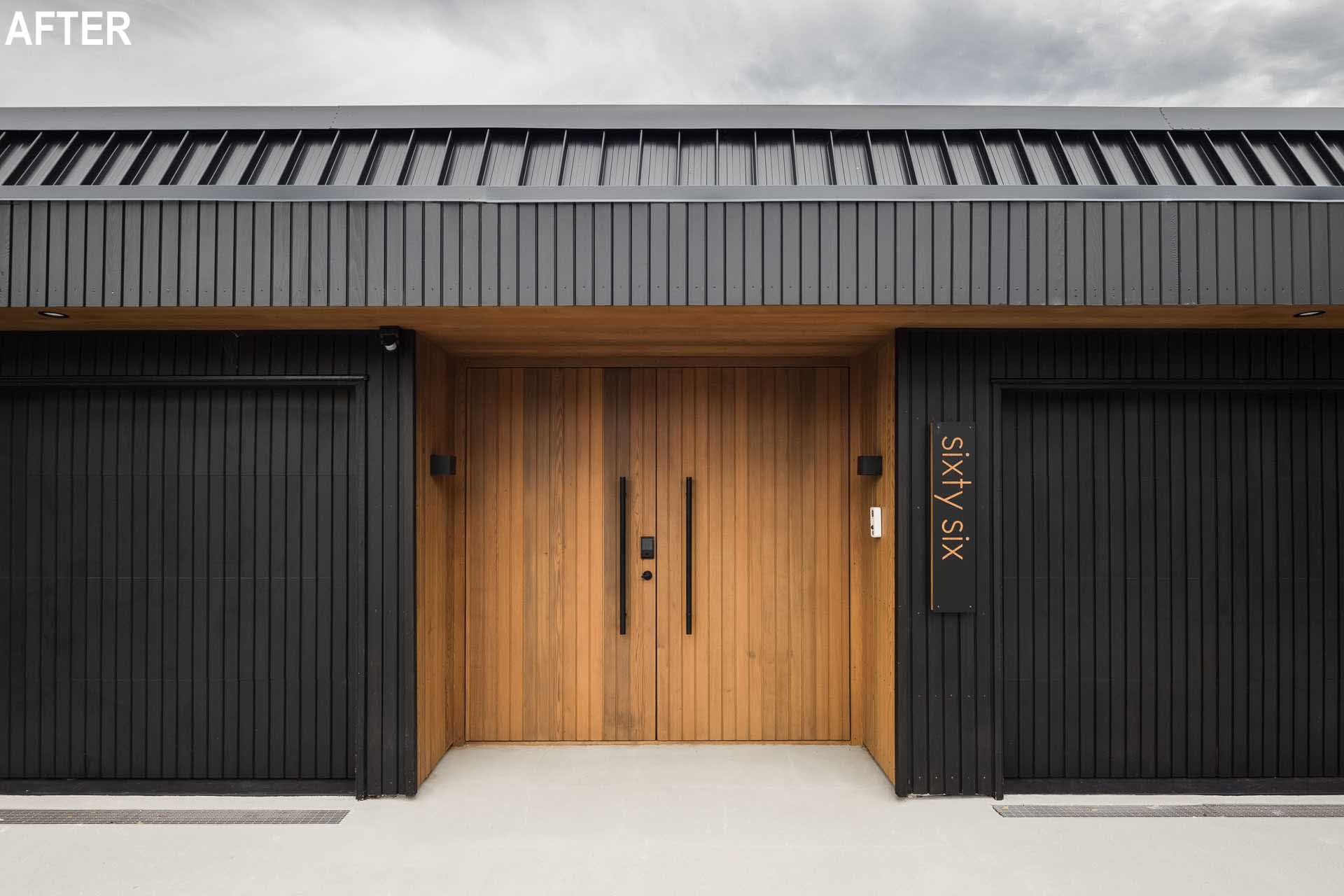 The home is wrapped around a swimming pool, that originally had brick-colored tiles. The updated swimming pool is now surrounded by grey tiles, while the walls have been lined with wood.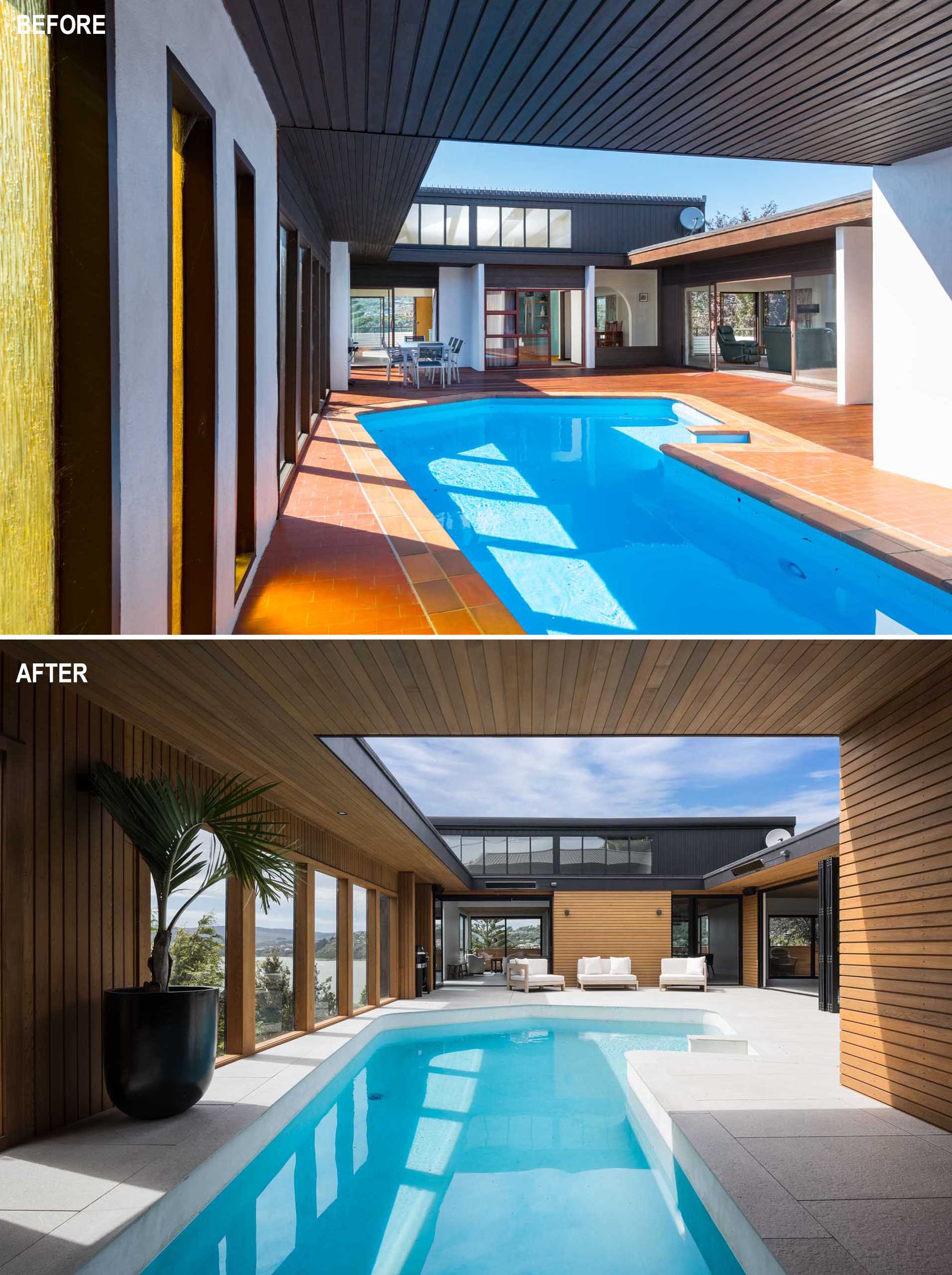 The interior spaces had dated cabinetry, old carpet, and white walls. The remodeled interior spaces, like the kitchen, include minimalist black cabinets that match the island, while the flooring now matches the pool surround.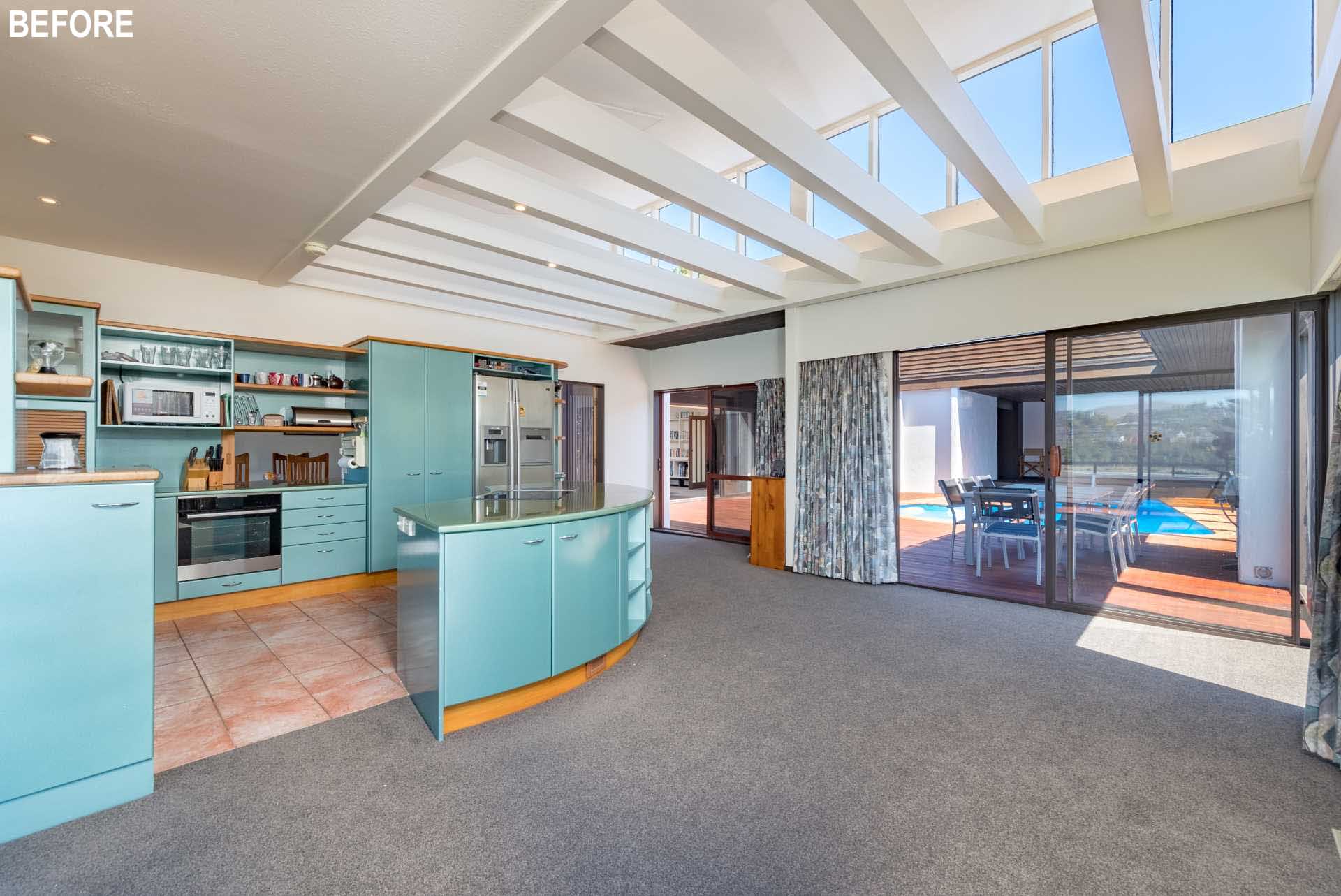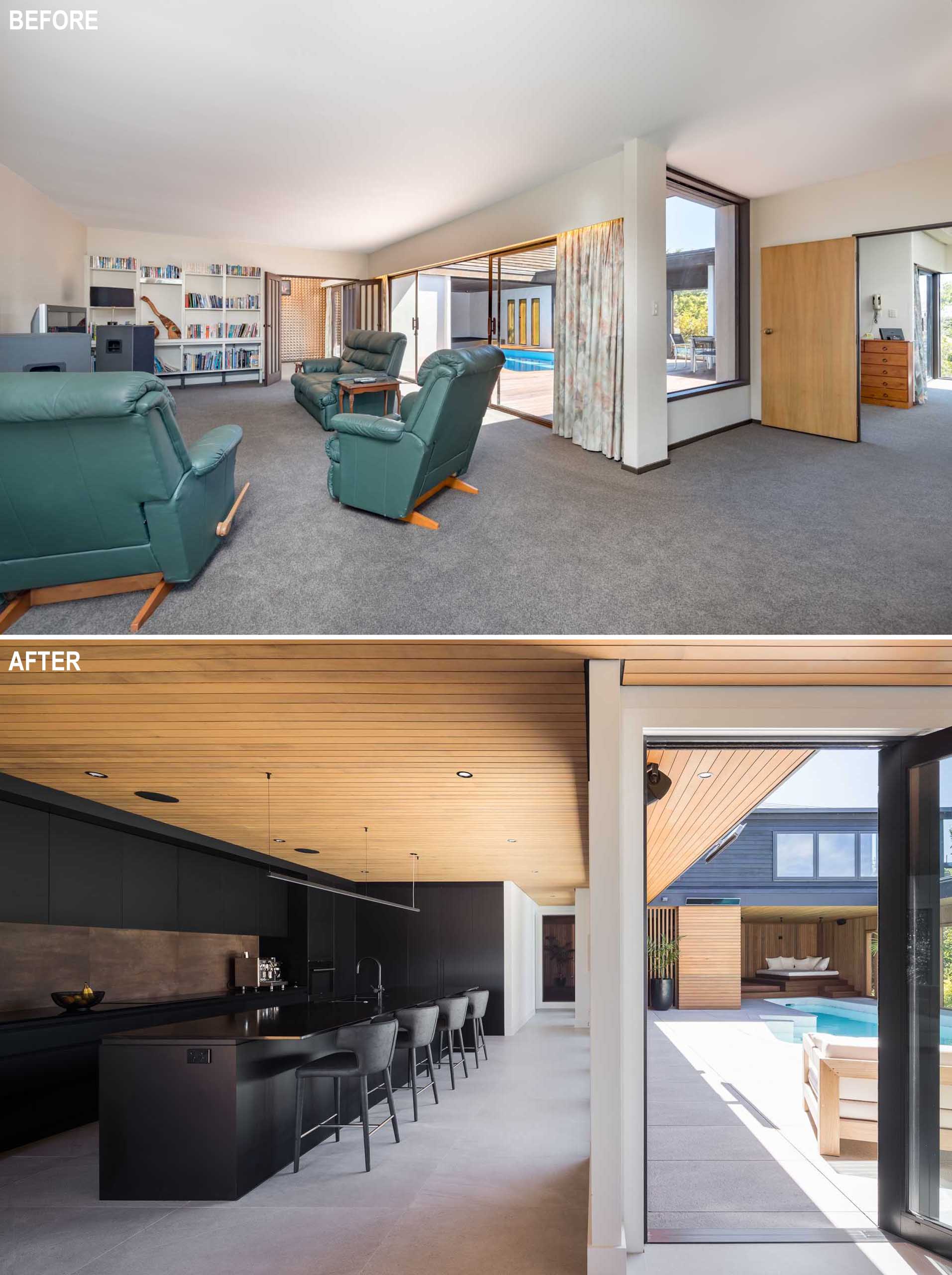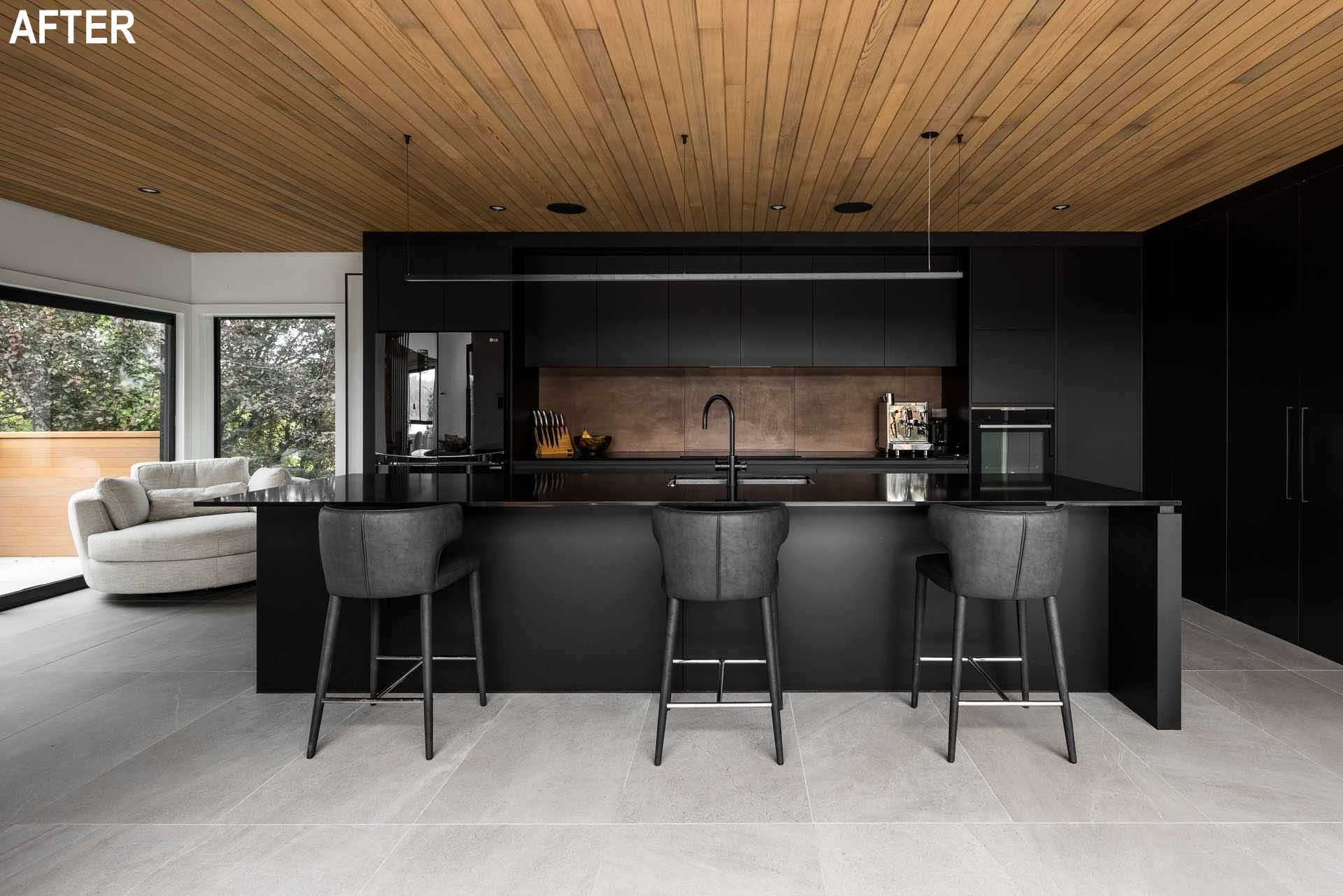 The living room and dining room also received a fresh update, with the dining room enjoying access to a balcony and water views.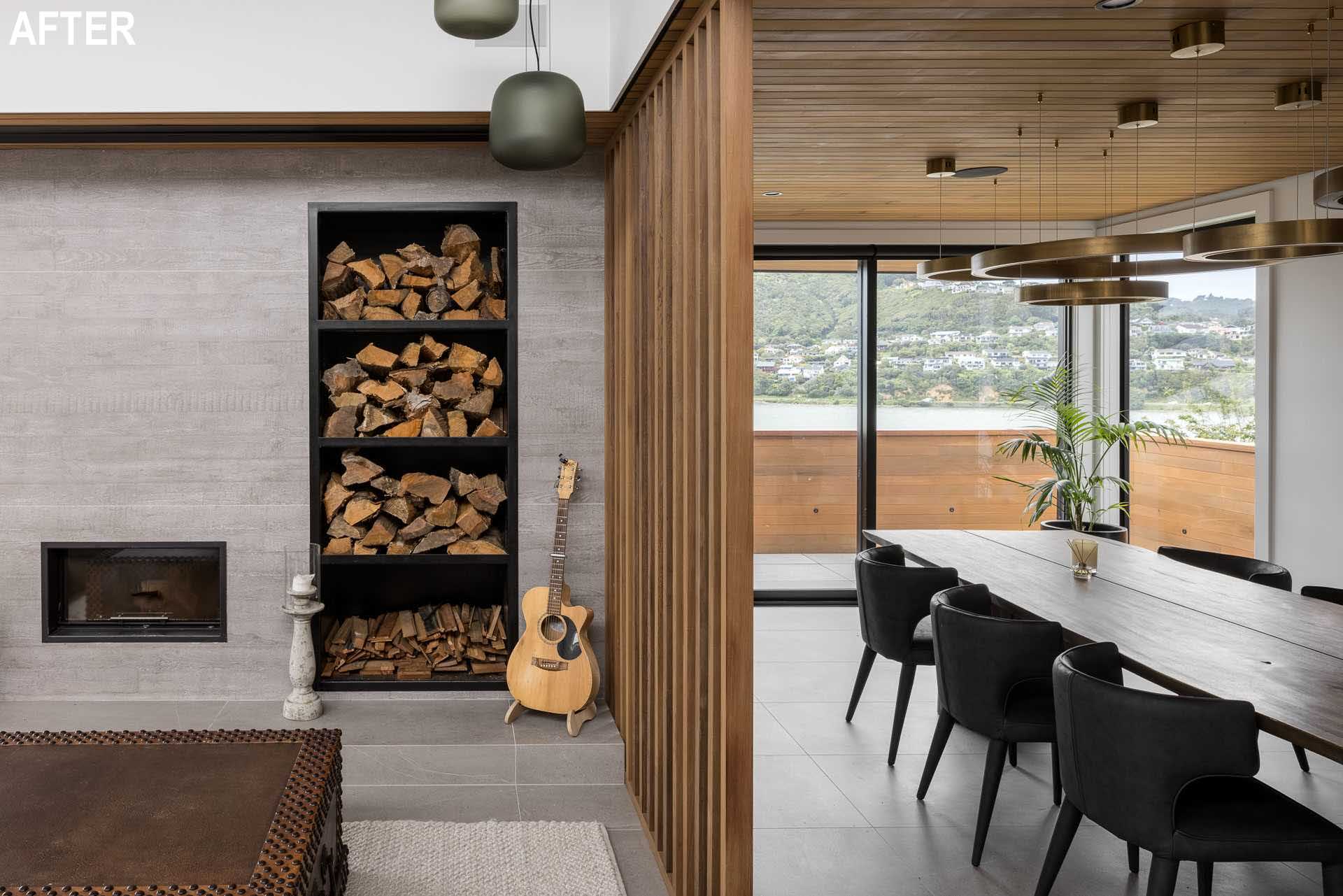 The previous black and white stairs were replaced with black and wood stairs, while underneath the stairs is now a small garden.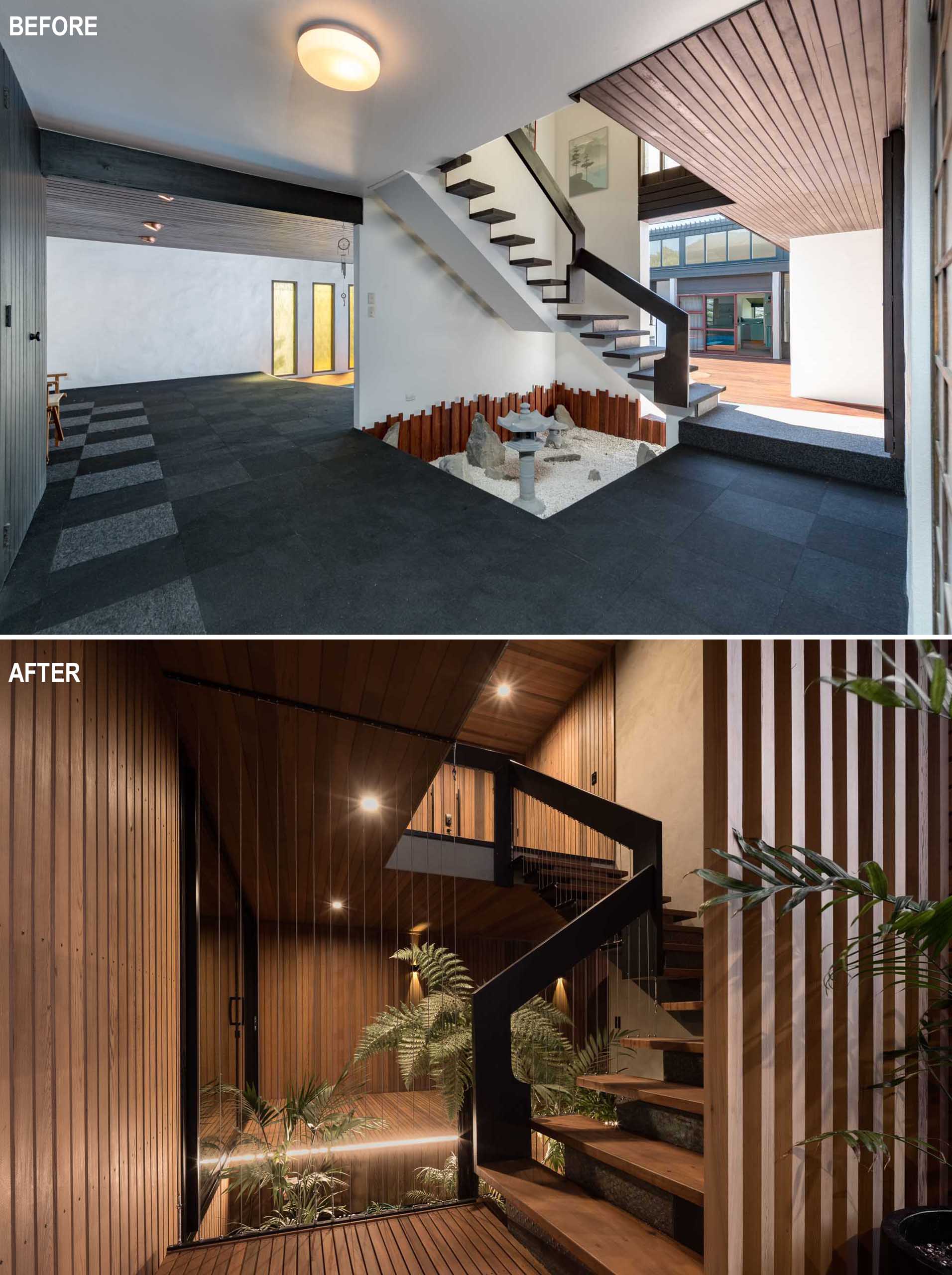 The dated bathroom, which had a white and tan color palette, was transformed into a modern and spa-like space, with natural wood elements, large format tiles, and a freestanding bathtub with a wood accent wall.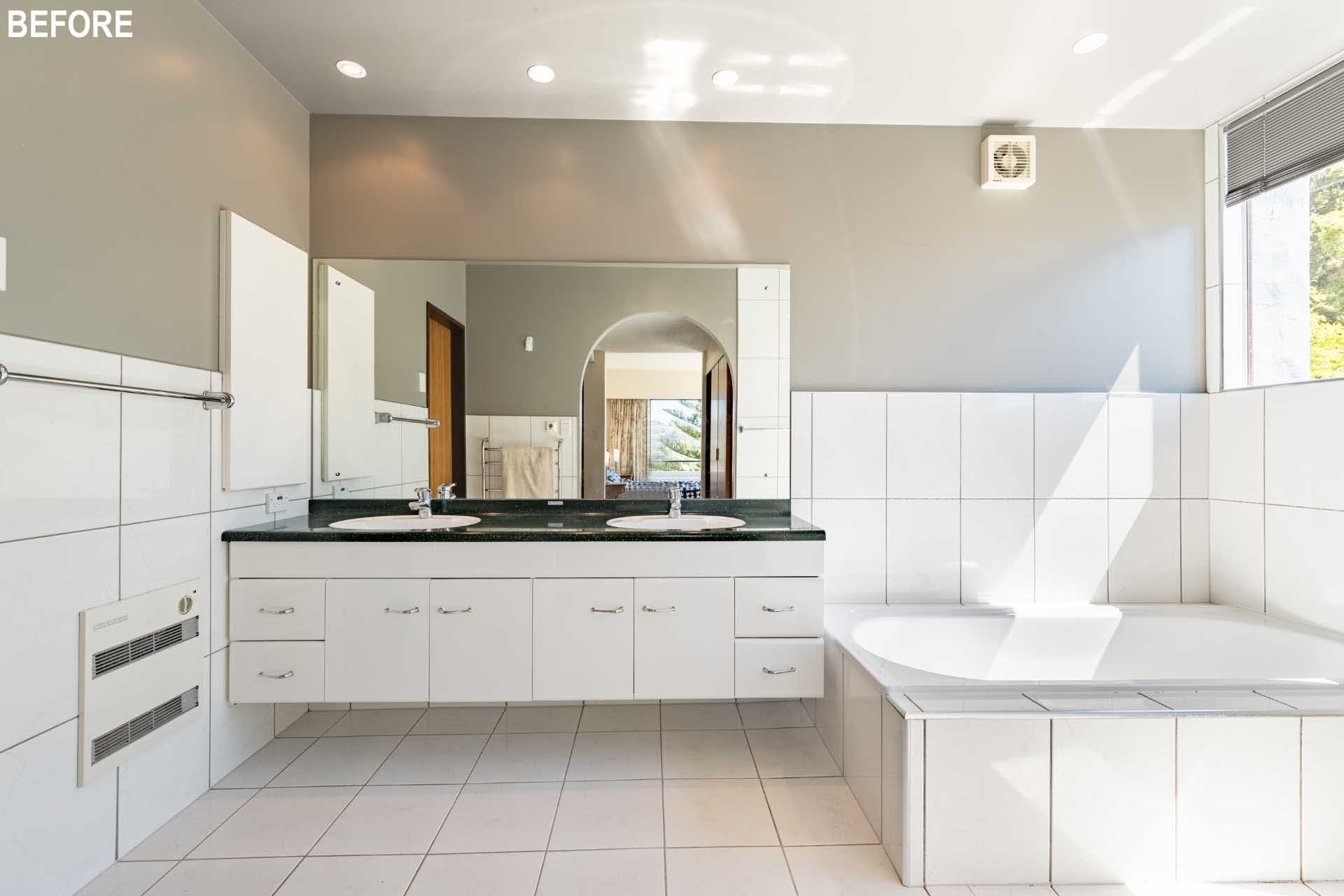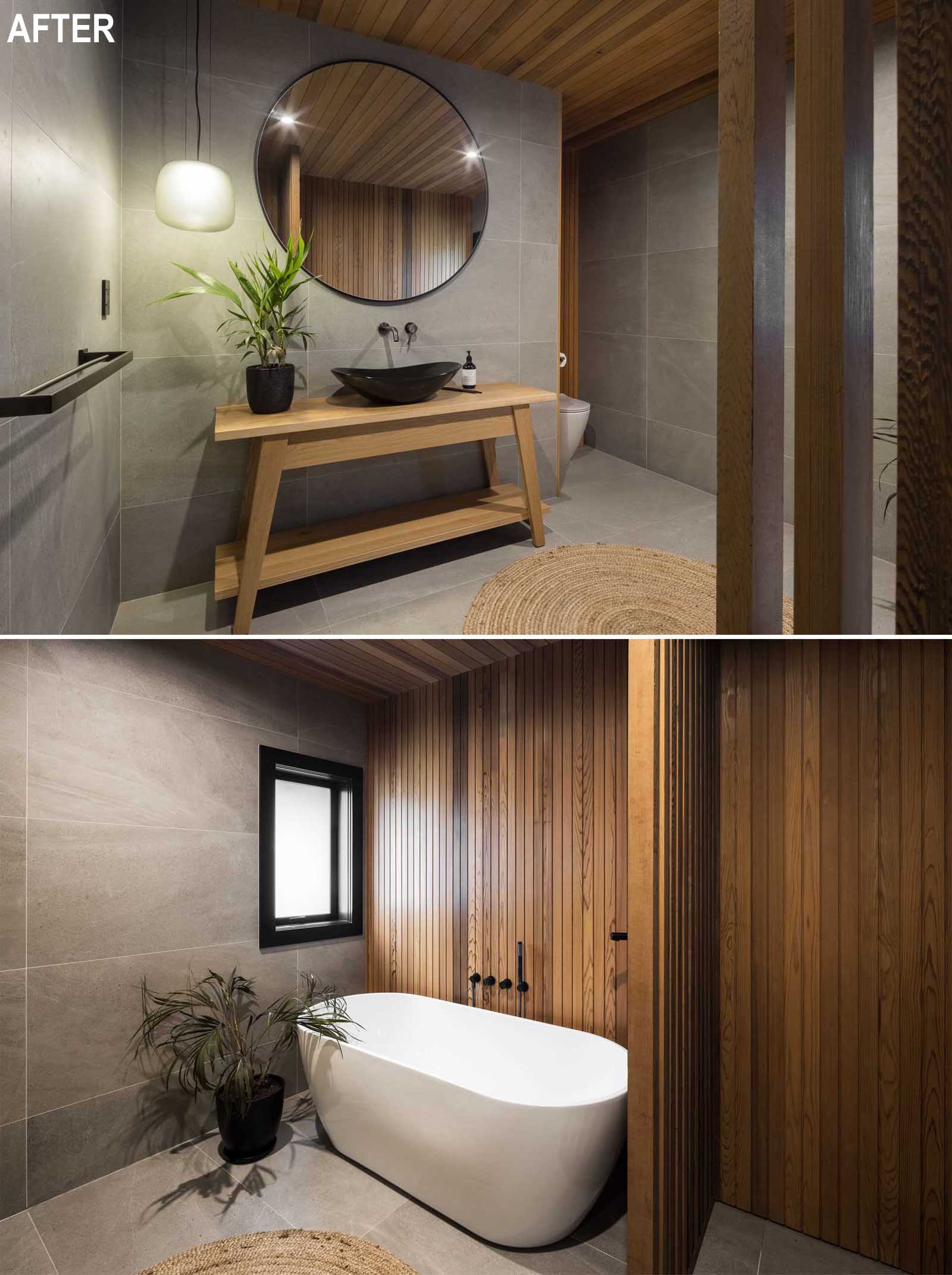 Watch the video below to see more details of the house.
After Photography by André Vroon | Firm: Voxell Architecture | Project Team: CookCostello Engineering, Ortus Quantity Surveying, Gorgiou Construction
Source: Contemporist