In Italy's autonomous region South Tyrol, the Milan-based architecture firm Peter Pichler Architecture has designed 'Kastelaz Hof', a minimal concrete villa boasting 360-degree views of the surrounding Alpine landscape.
The firm was tasked to replace an old existing structure on top of the Kastelaz vineyard in the Termeno district, with a new contemporary villa for a well-known wine-producing family. Built on an elevated site, and barely noticeable from afar, the angular structure merges seamlessly with the forestry scenery. "The geometry of the villa creates a flowing and harmonious transition within the landscape," explains the firm, adding that "its external materiality replicates the existing retaining walls from the surrounding vineyards, made of chalkstone, mirroring their same texture and color."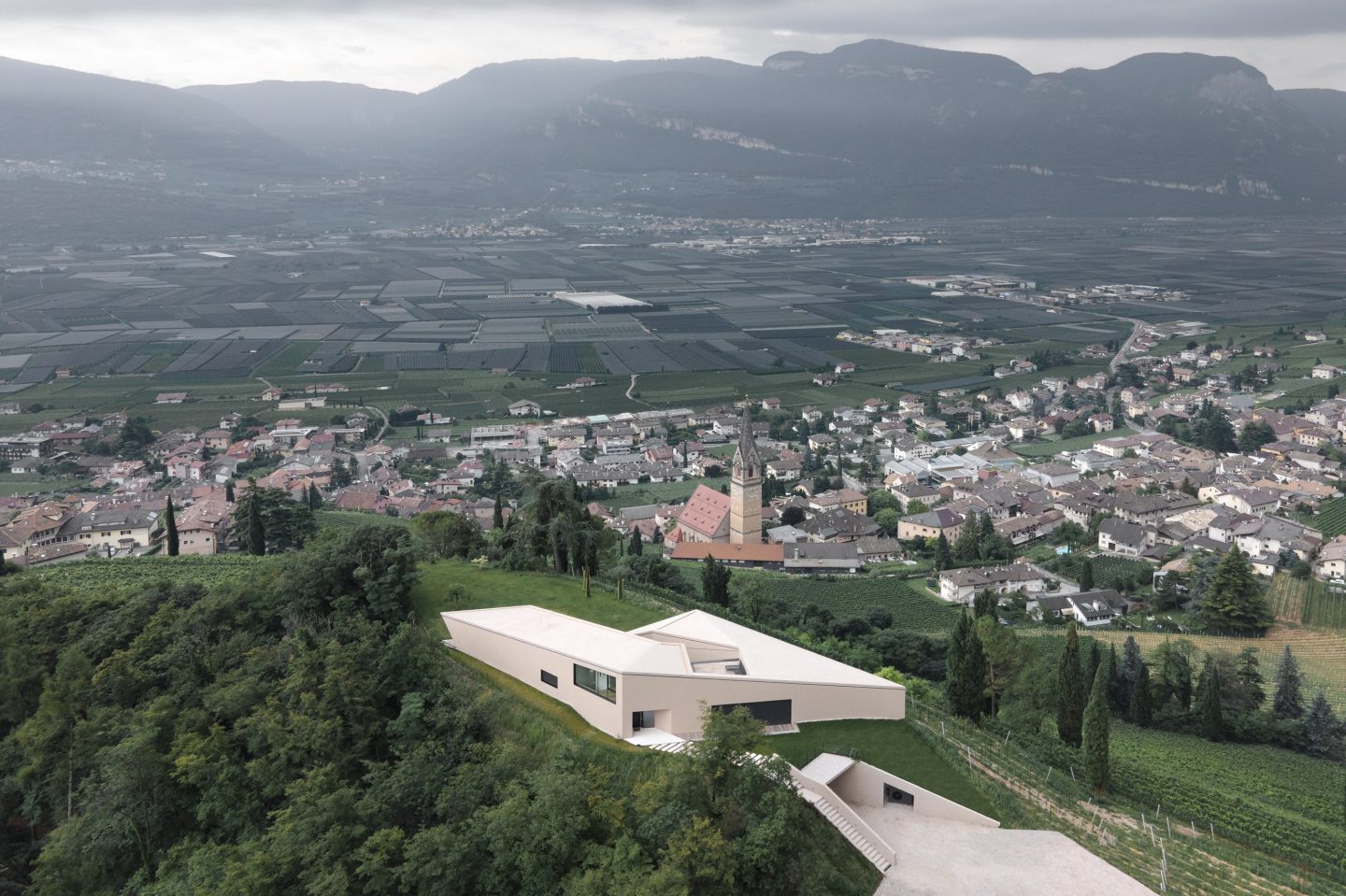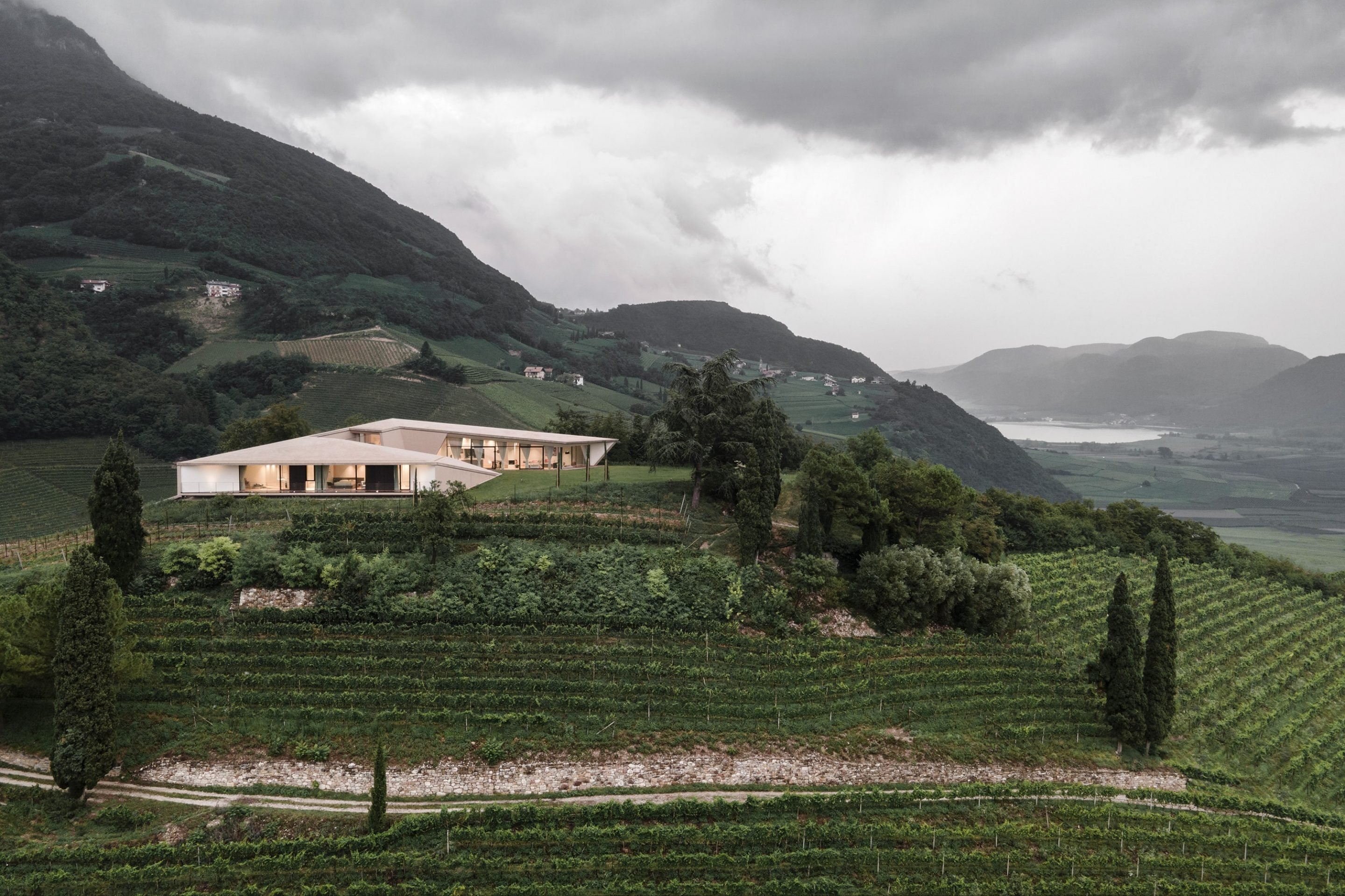 With a horseshoe-shaped plan, the villa is arranged as three interconnected wings, one containing the living and dining areas, and two accommodating the bedrooms. "Its ribbon-like structure creates an internal courtyard that offers protection from the strong wind coming from Garda Lake," adds the firm. Wide, full-height glass facades and skylights frame the lush surroundings, letting sunlight and the outdoors in, while retaining privacy for its residents. On the upper floor, a large terrace offers space for relaxation and stunning views of the Caldaro lake in the distance. "Materials such as concrete and wood, are used to create continuity through the house and outdoors," the firm continues. Kept simple and minimal, interiors feature local materials and a warm color palette, gently connecting the natural elegance of the indoor spaces with the natural beauty found outside.
Source: Ignant