Architecture firm ShubinDonaldson, has sent us photos of a modern home they designed in Pacific Palisades, California, that's set into a steep hillside of Sullivan Canyon.
The design of the house is composed of two vertical and horizontal volumes on a stone limestone plinth, rooted into the rugged hillside.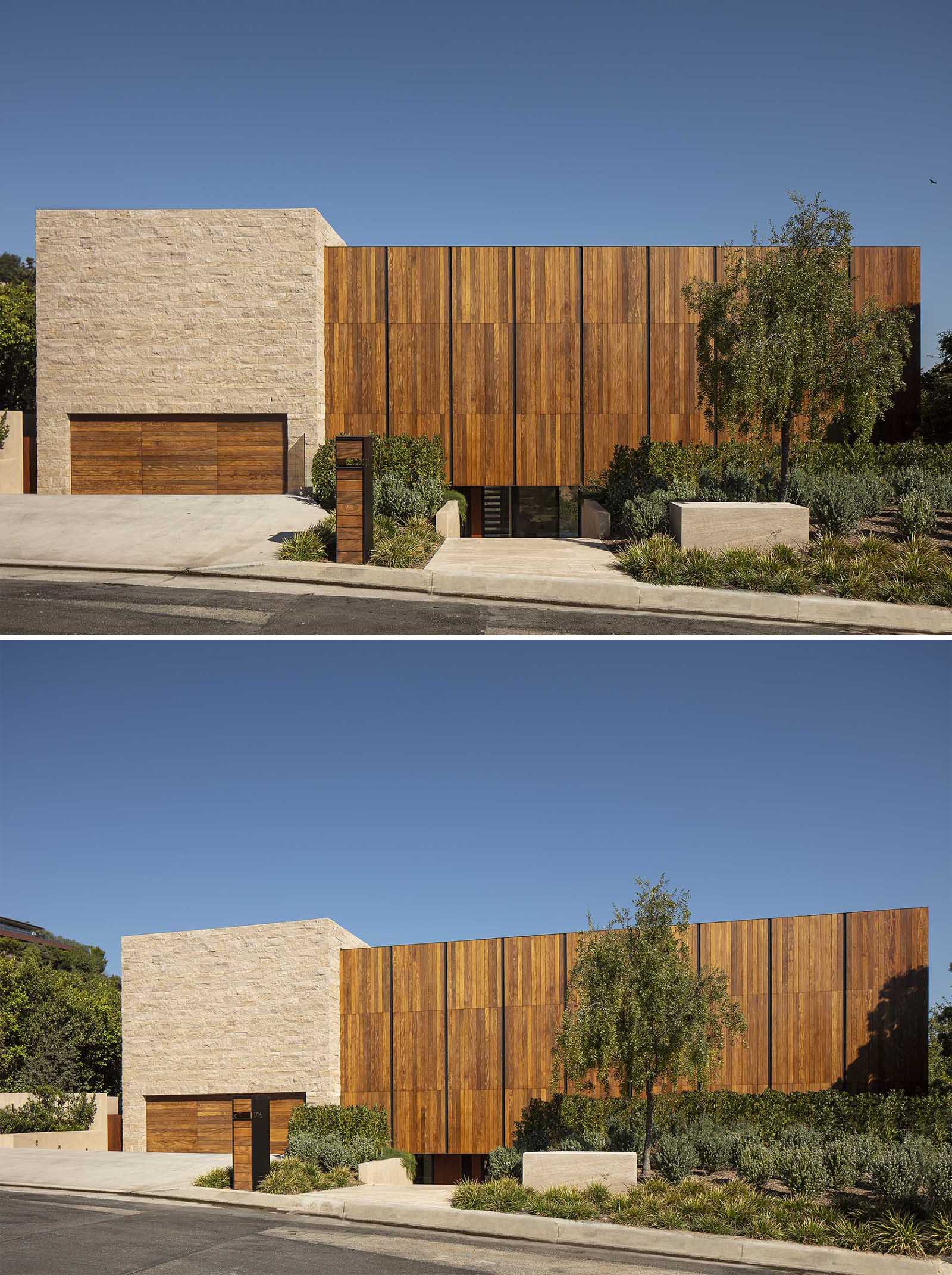 The home, which has been clad in vertically slatted Afromosia wood and split-face Limestone, is pulled away from the property line and recessed to allow southern light to dive into the residence's entry-level and the main corridors.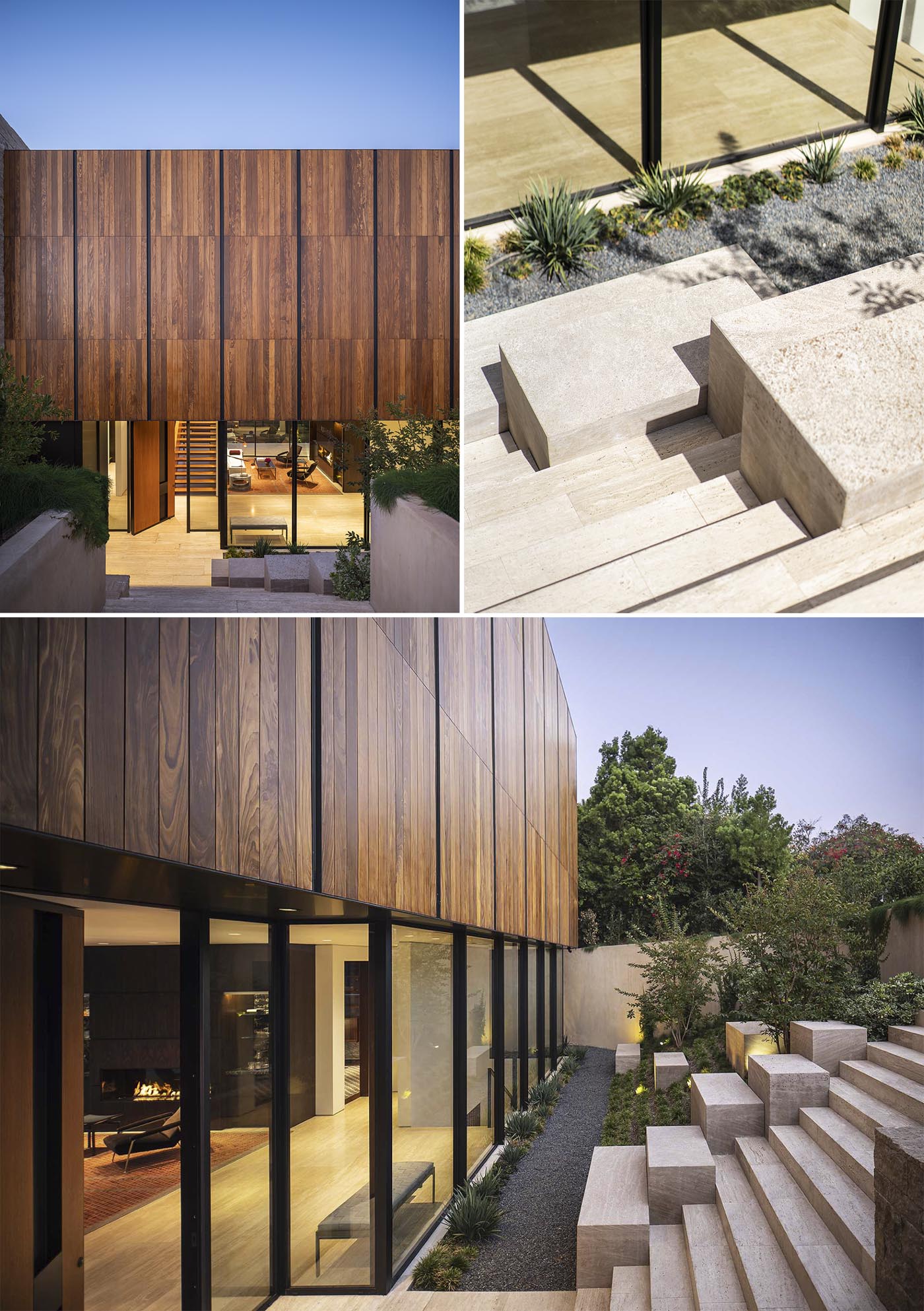 A five-foot-wide front door welcomes visitors to the home.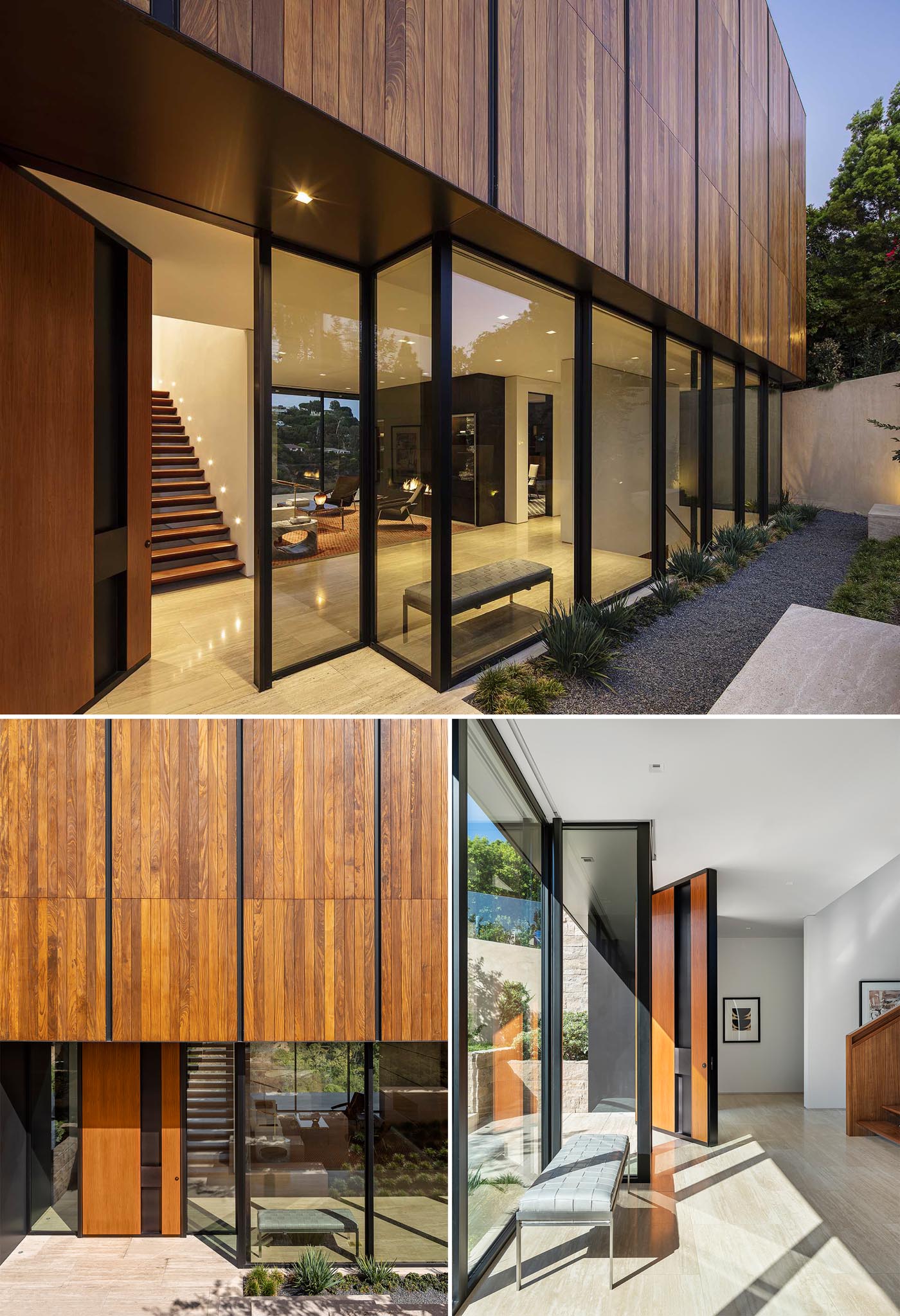 The reception room, located off the entryway, includes a seating area and a built-in fireplace. The open room includes views of the canyon on one side, and the terraced garden with its wide limestone steps and drought-tolerant plants on the other.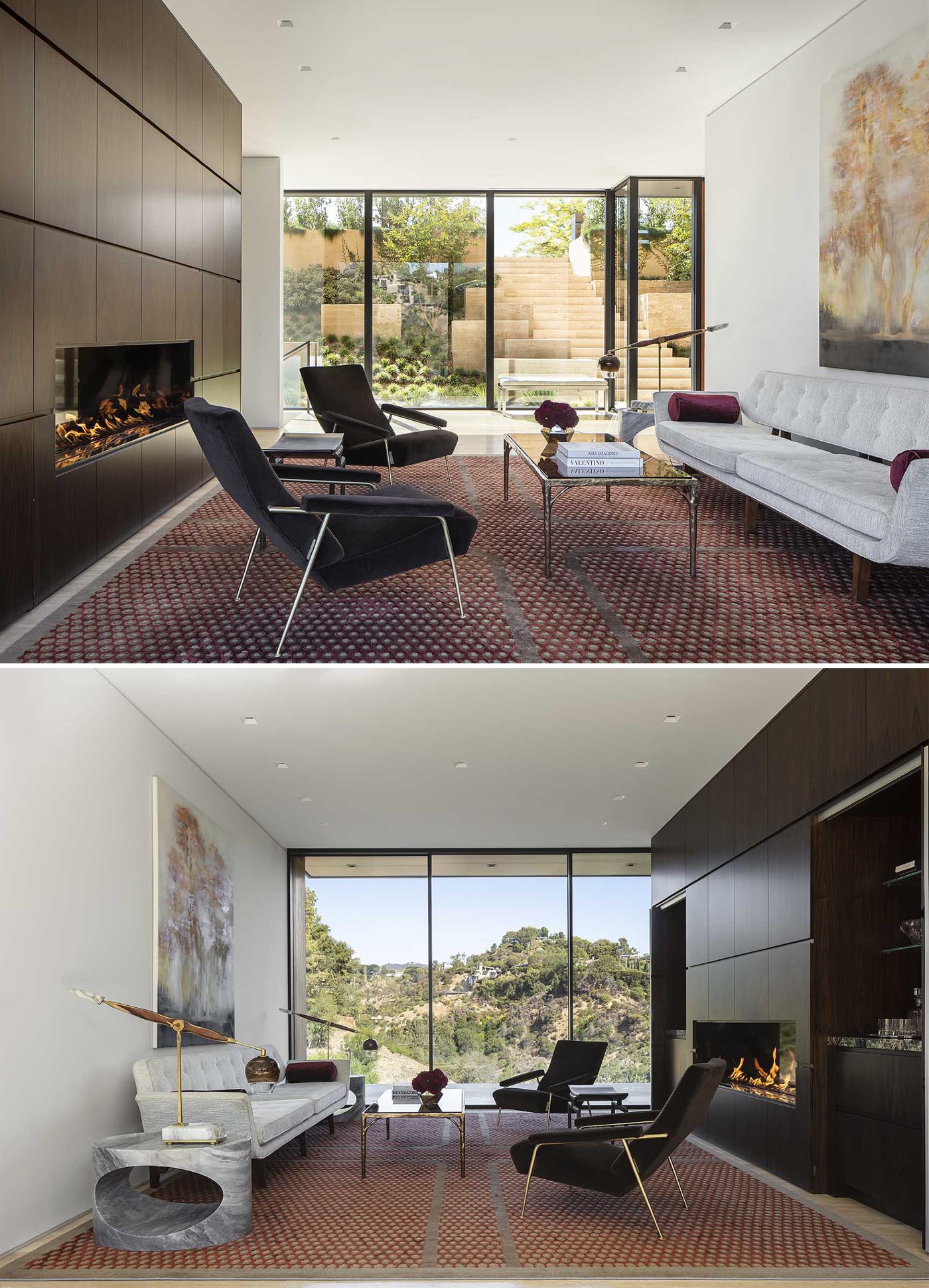 A home office that opens out onto a patio and has built-in shelving is also located on the entry-level opening.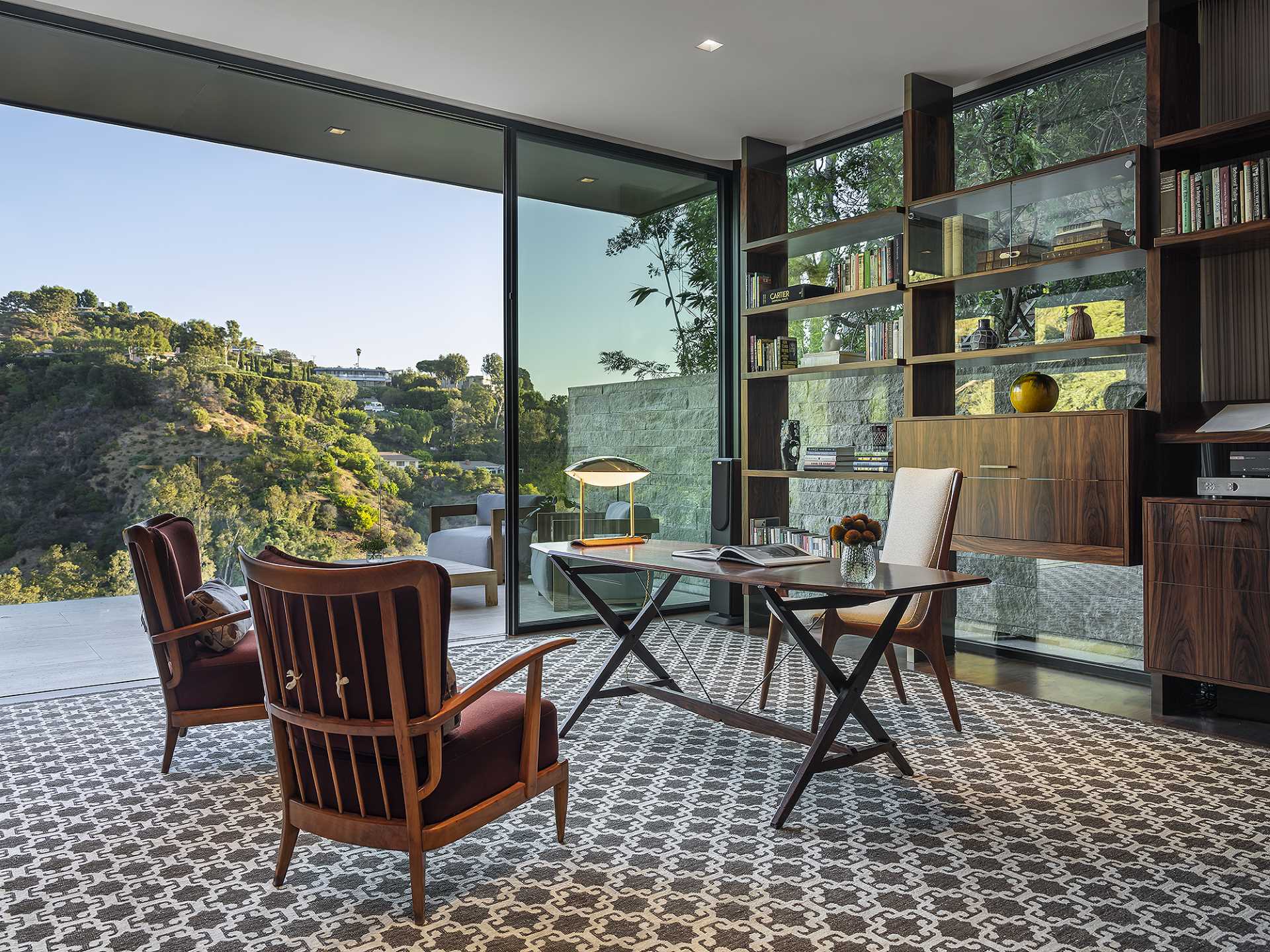 The entryway is home to a three-story tall volume that includes the main stair, which accesses the garage and private bedrooms above, while a secondary staircase leads to the living spaces below.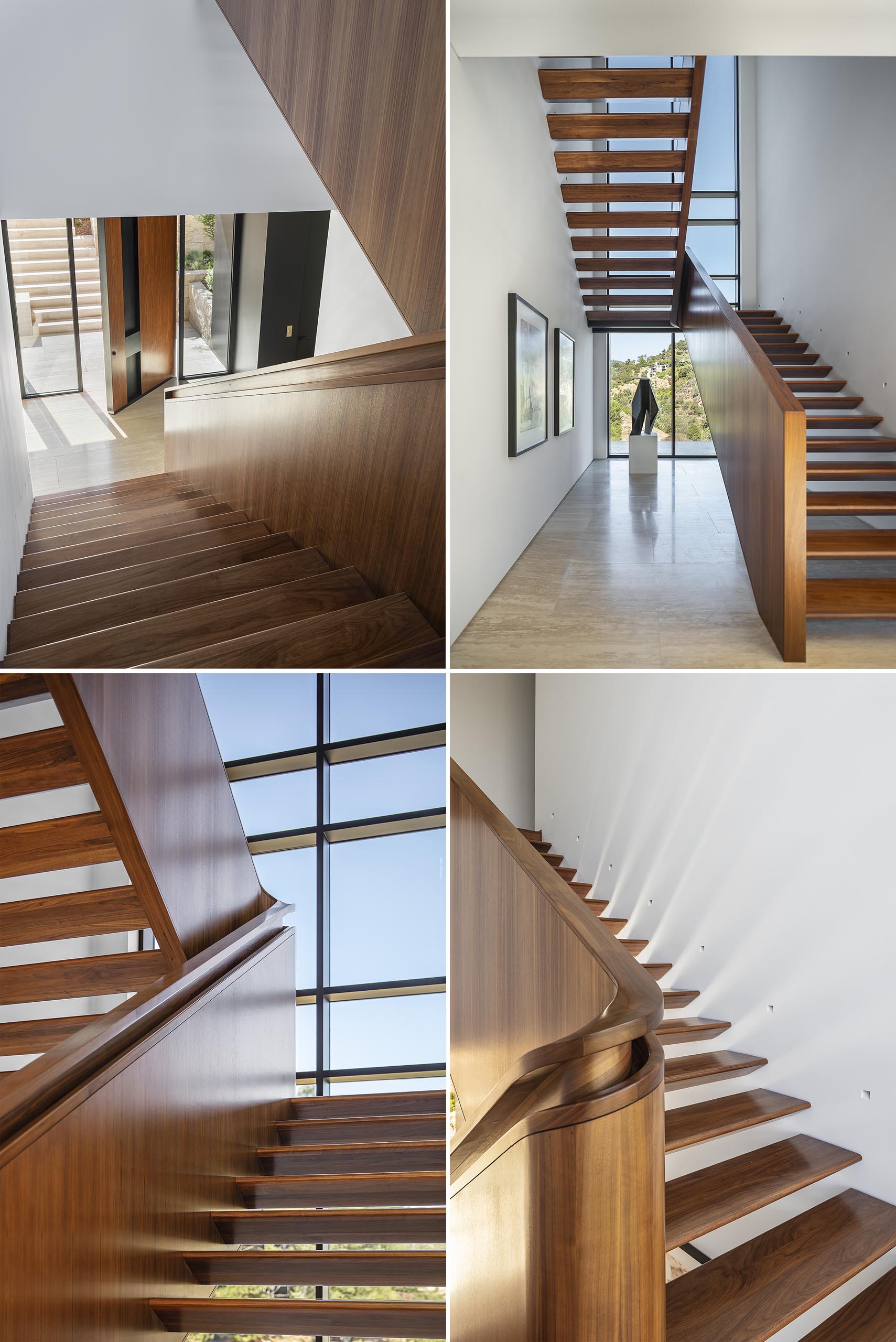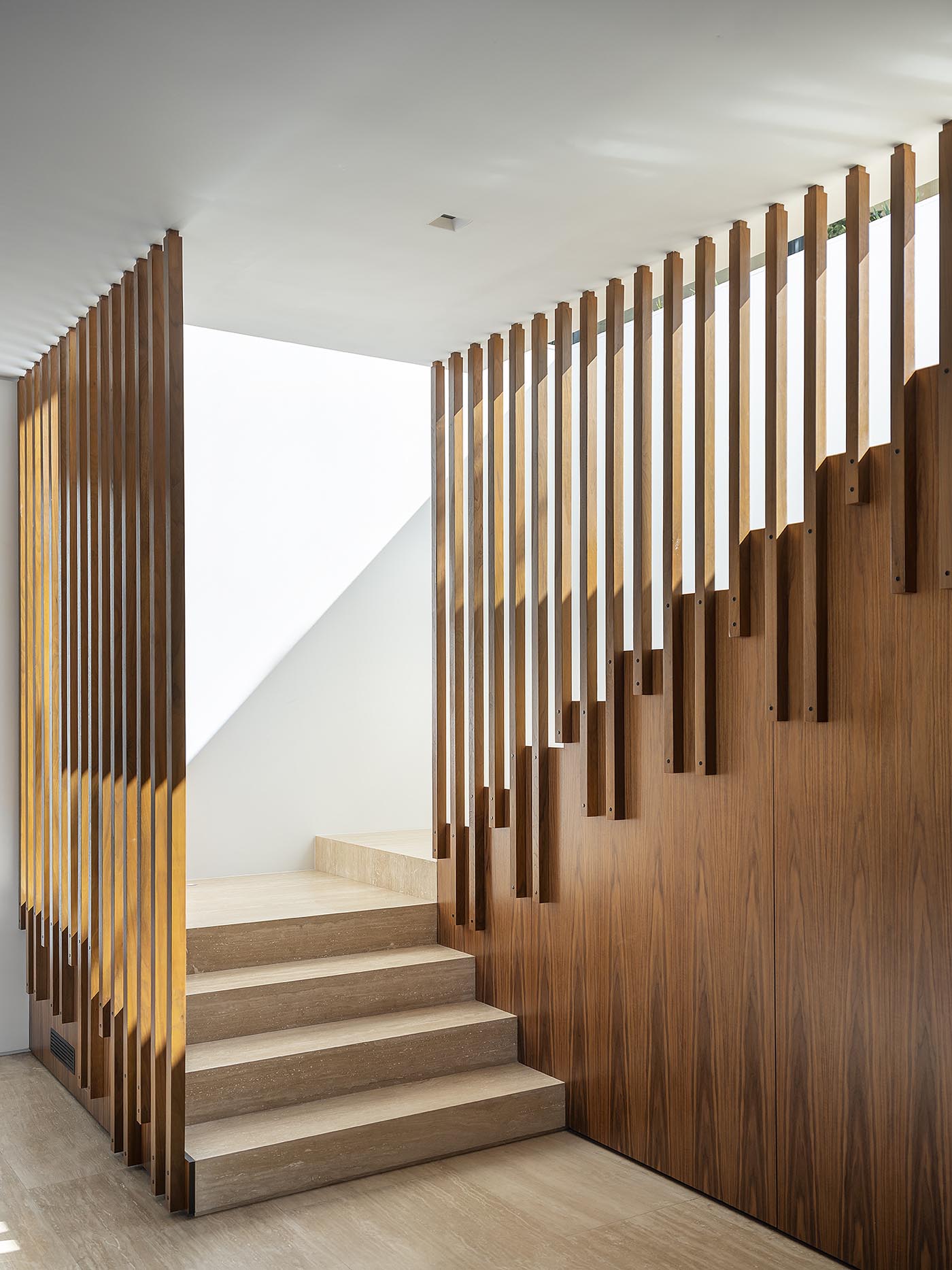 The great room includes a large living room furnished with multiple seating options.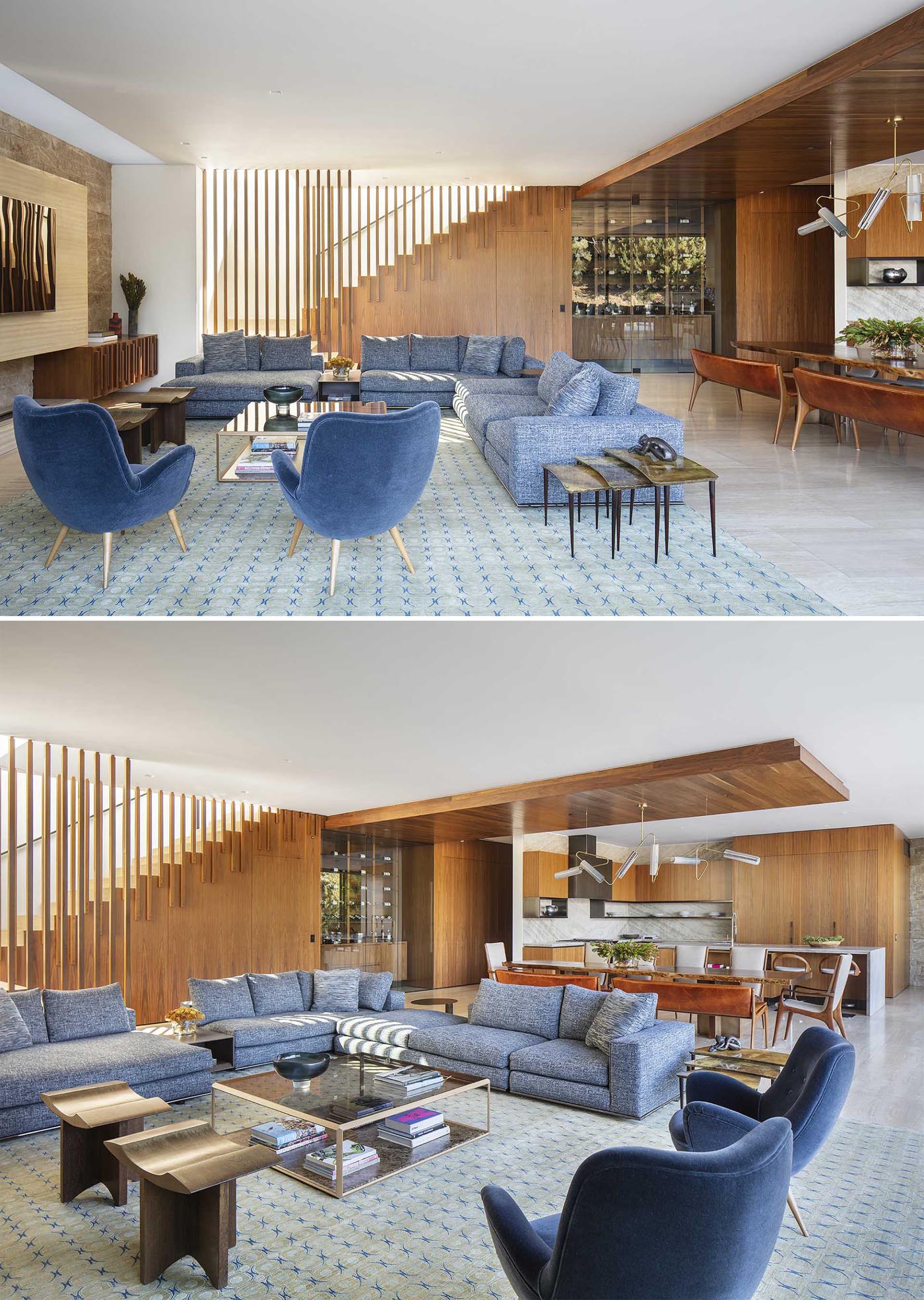 There's also a dining area that's defined by a wood ceiling accent and the large complementing live edge wood table.
The adjacent kitchen has a large island with seating, minimalist wood cabinets, and some integrated appliances.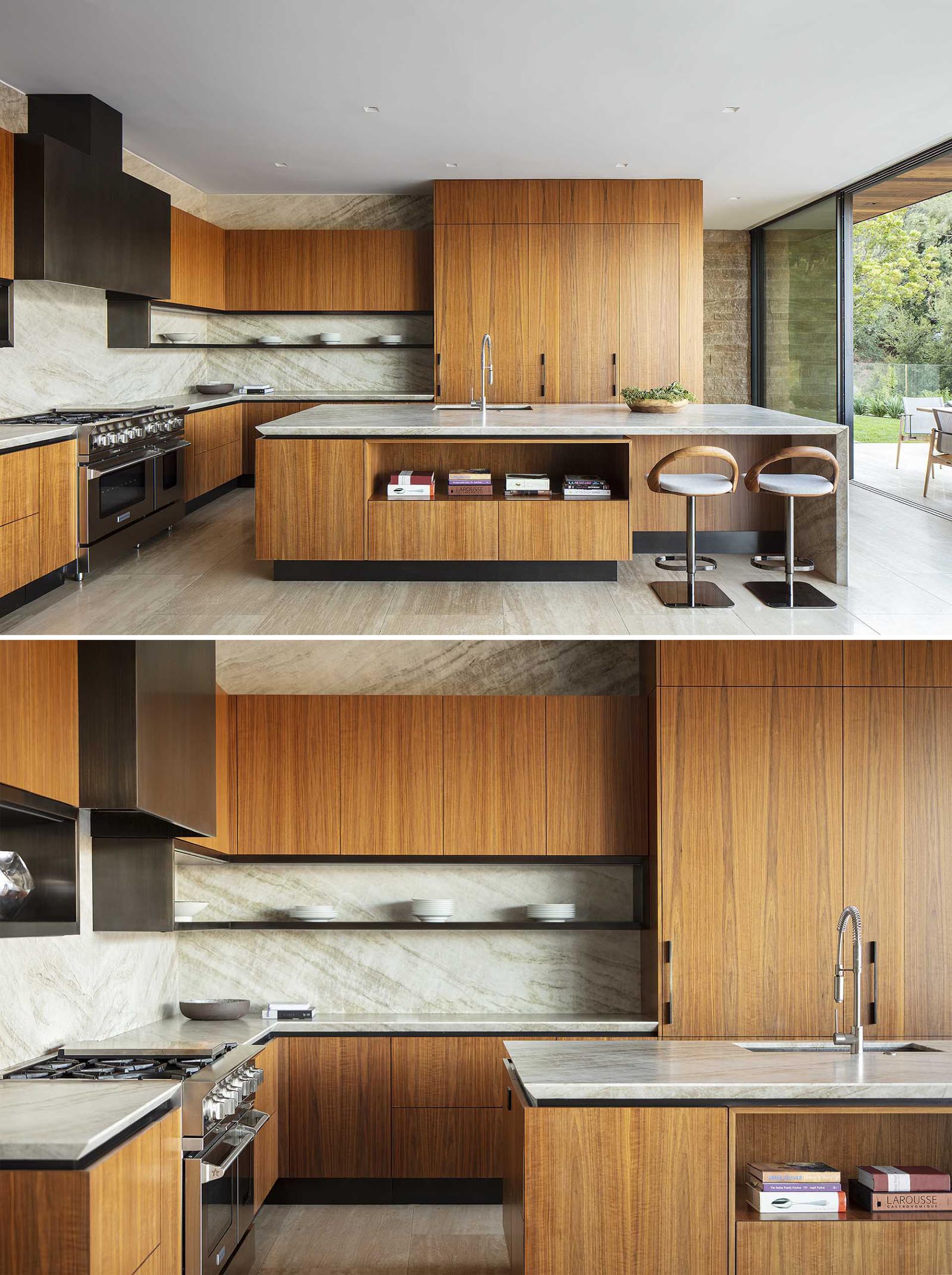 There's also a wine room in the hallway.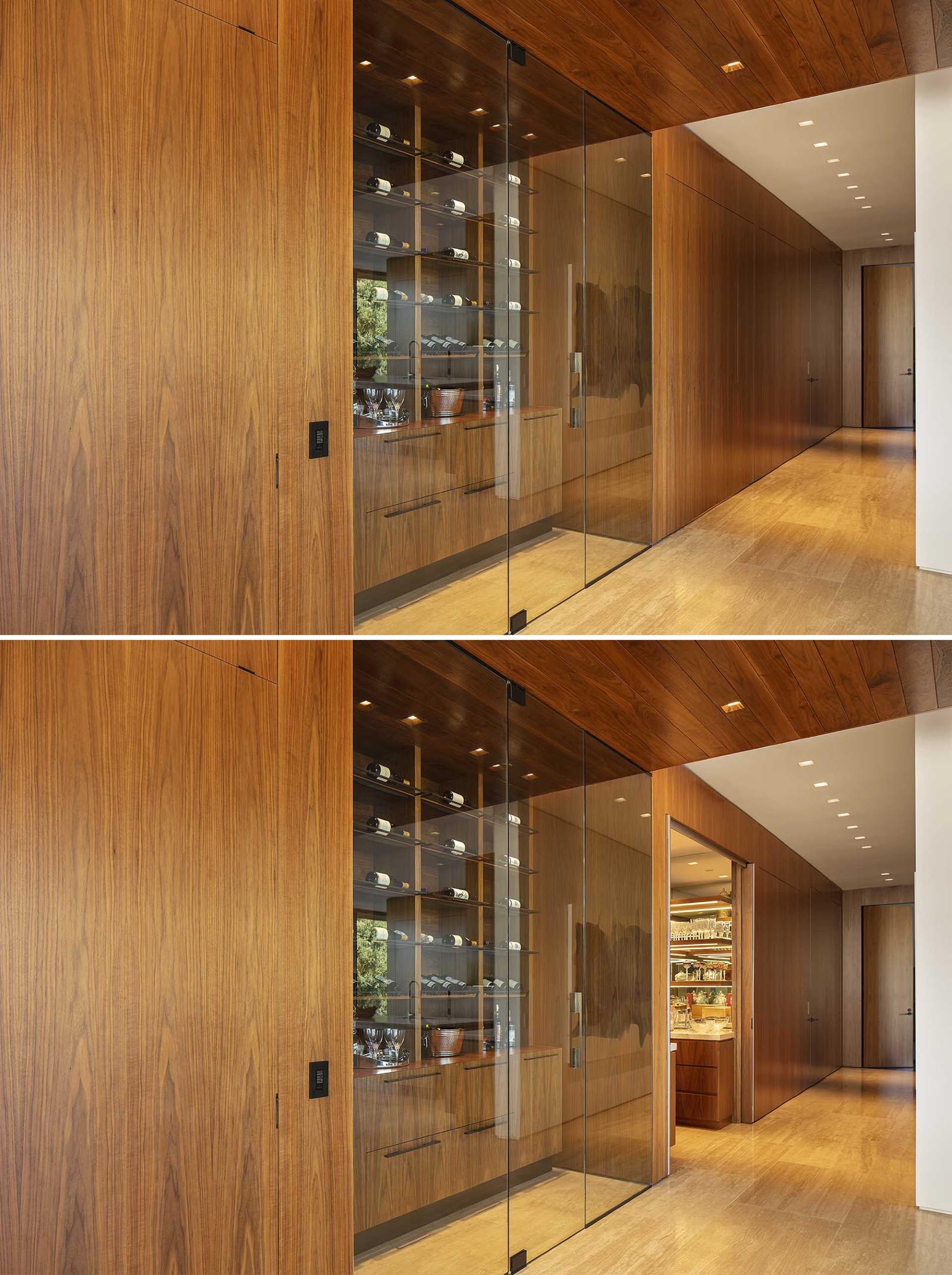 Glass sliders across the entire north wall of the great room invite the outside in.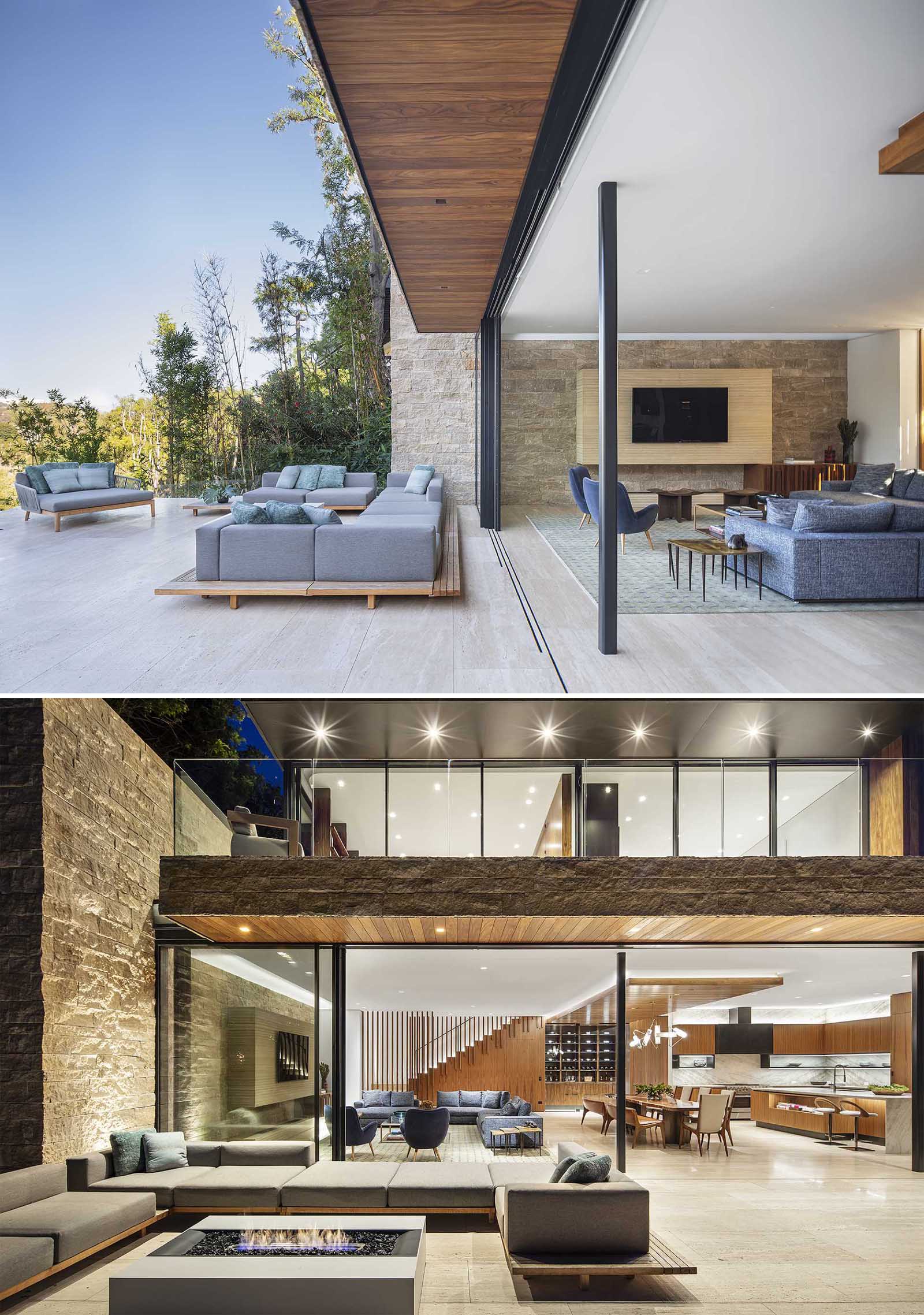 The large patio includes an outdoor lounge, a dining area, a pair of day beds, an outdoor kitchen with a bbq, and a swimming pool.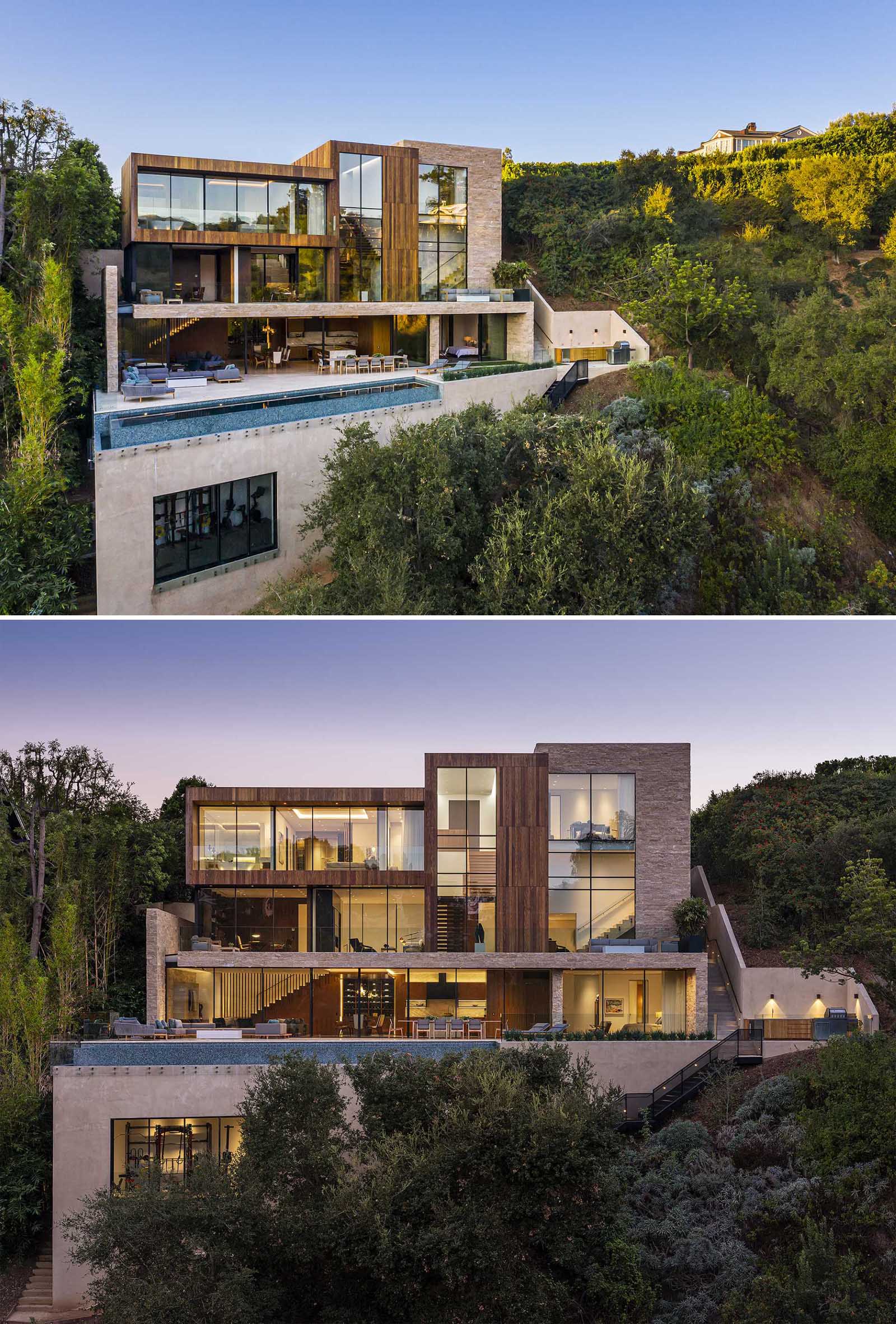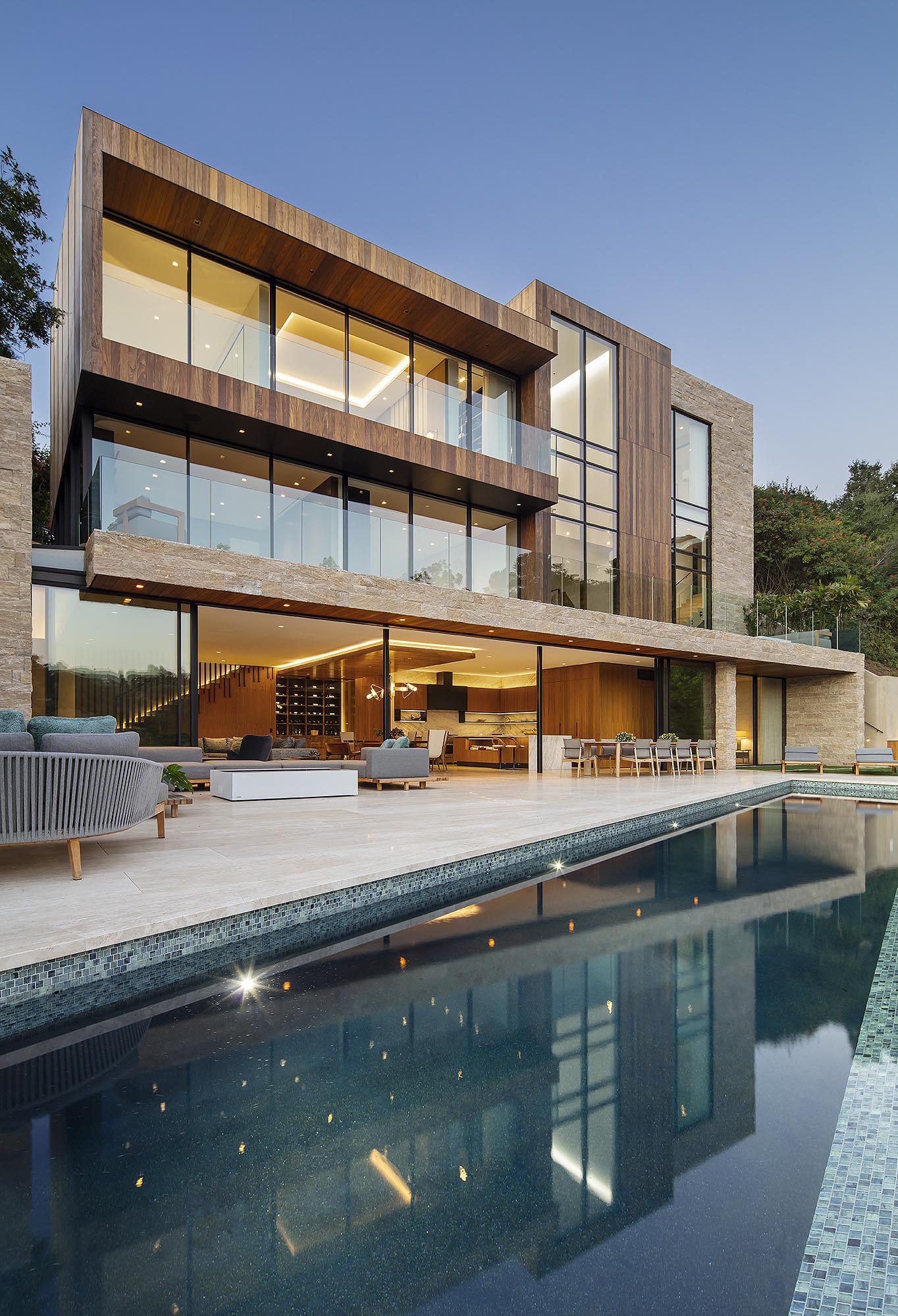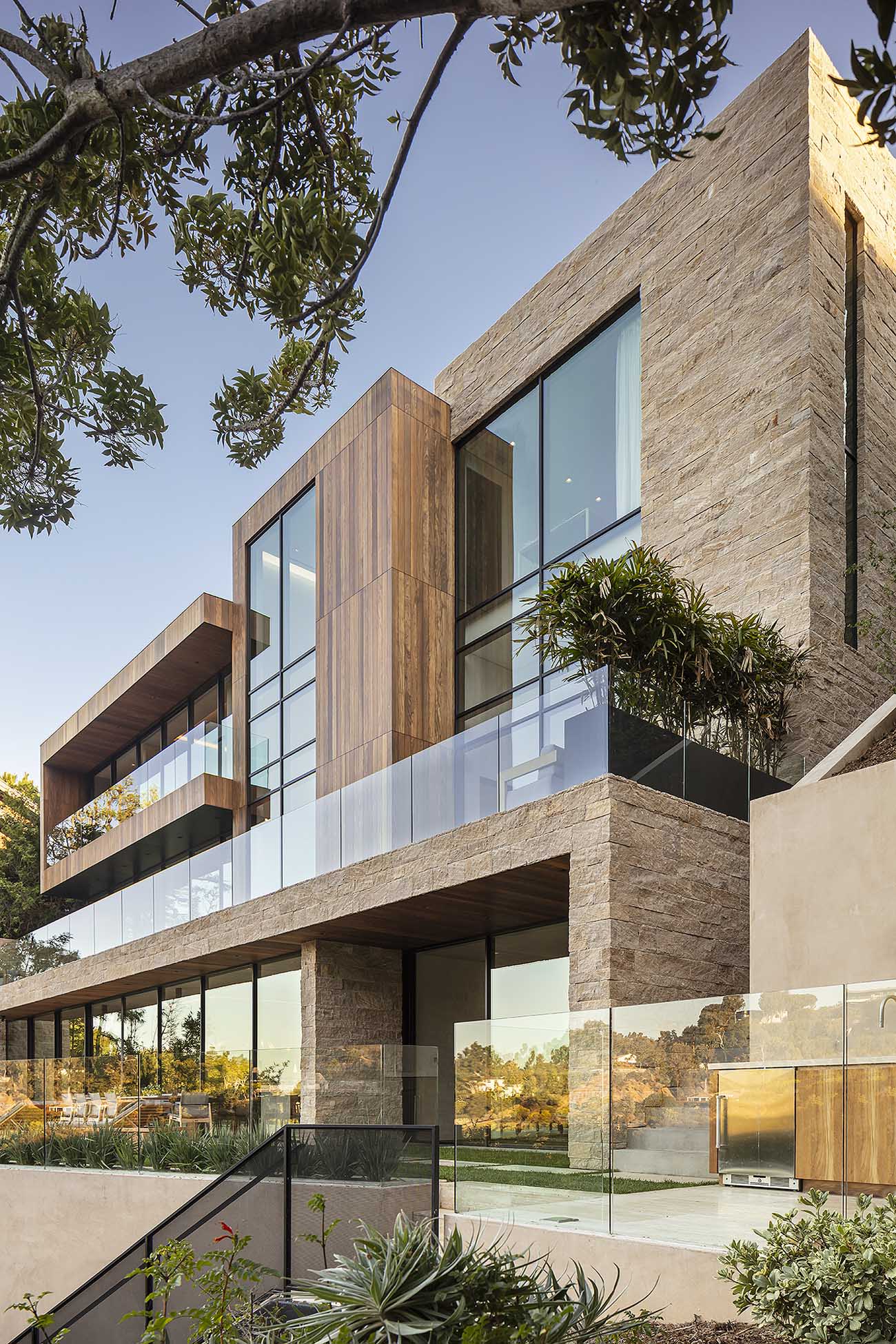 Back inside, we see the primary bedroom has an accent wall made from wood and upholstered sections. Sliding doors open the bedroom to the patio outside.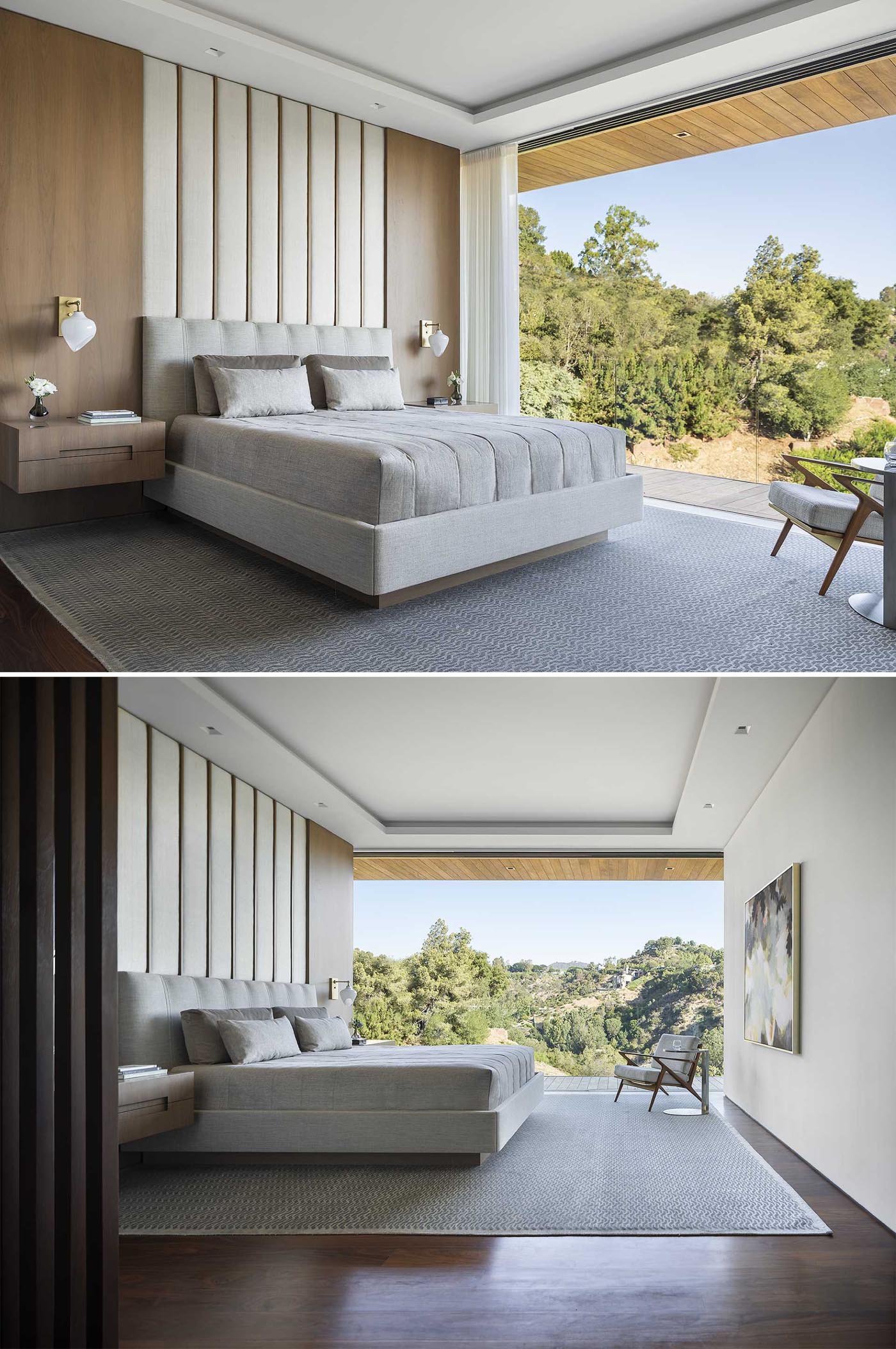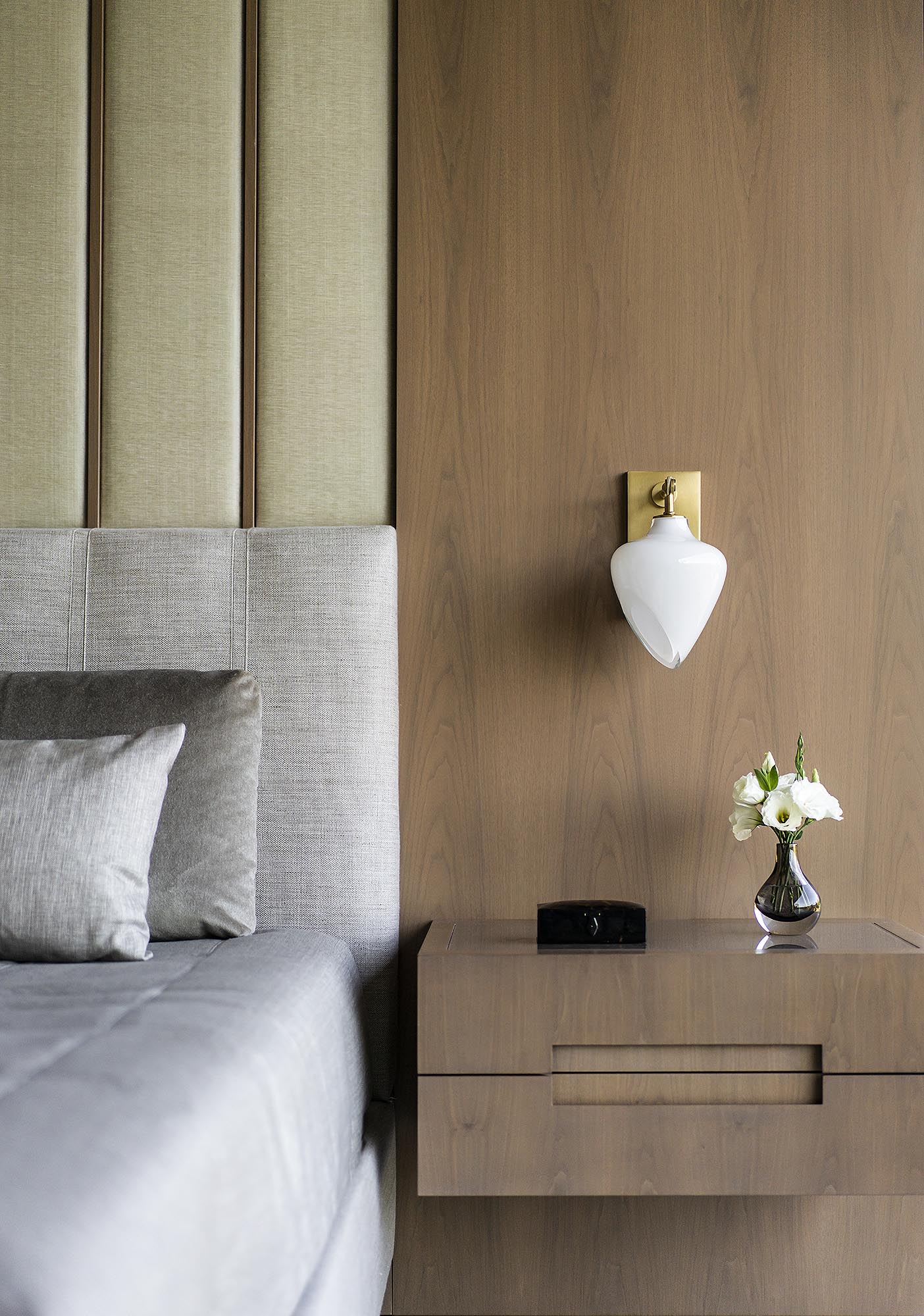 In the primary bathroom, floor-to-ceiling windows provide valley views from the bathtub, while the floating dual vanities are located on either side of the room.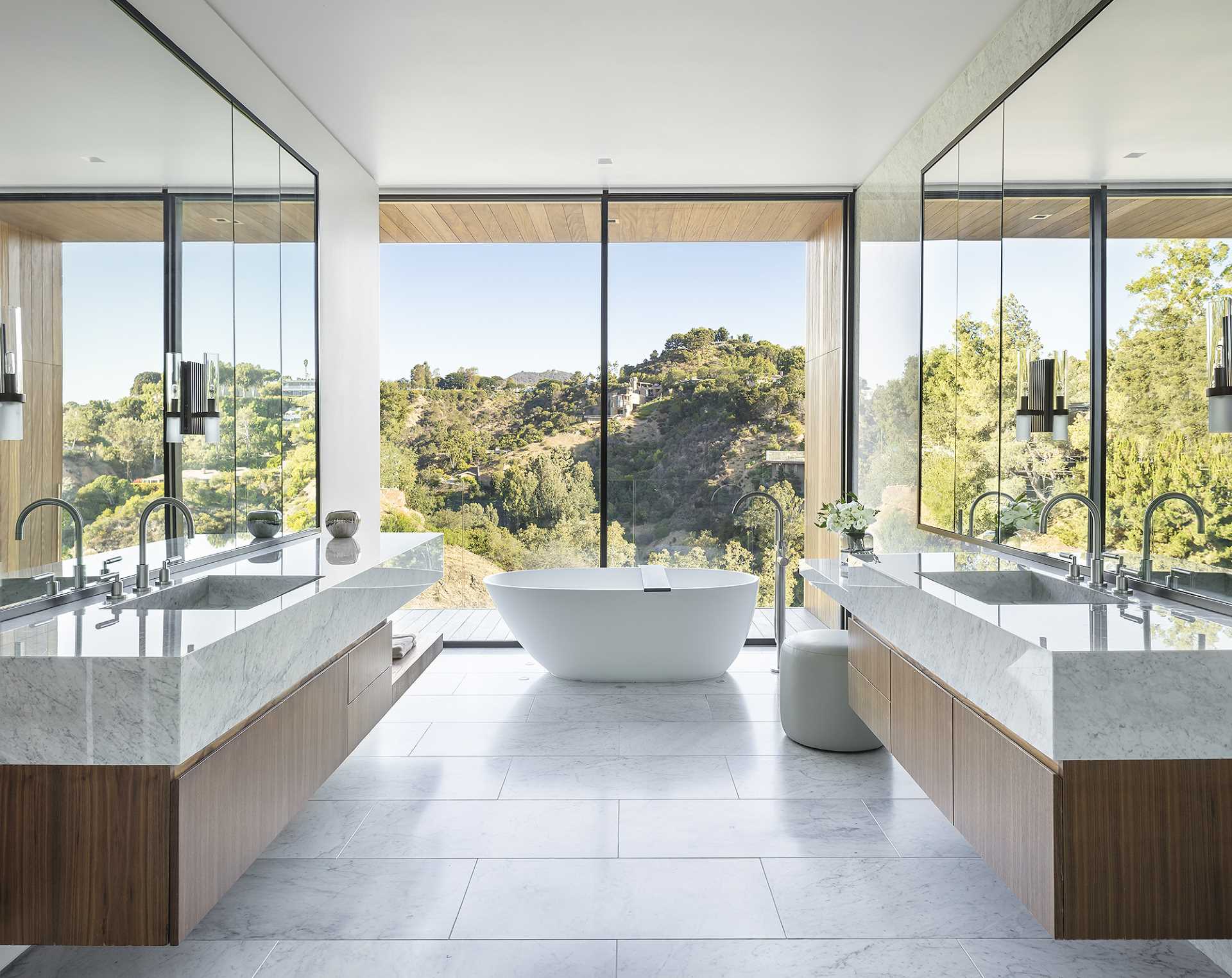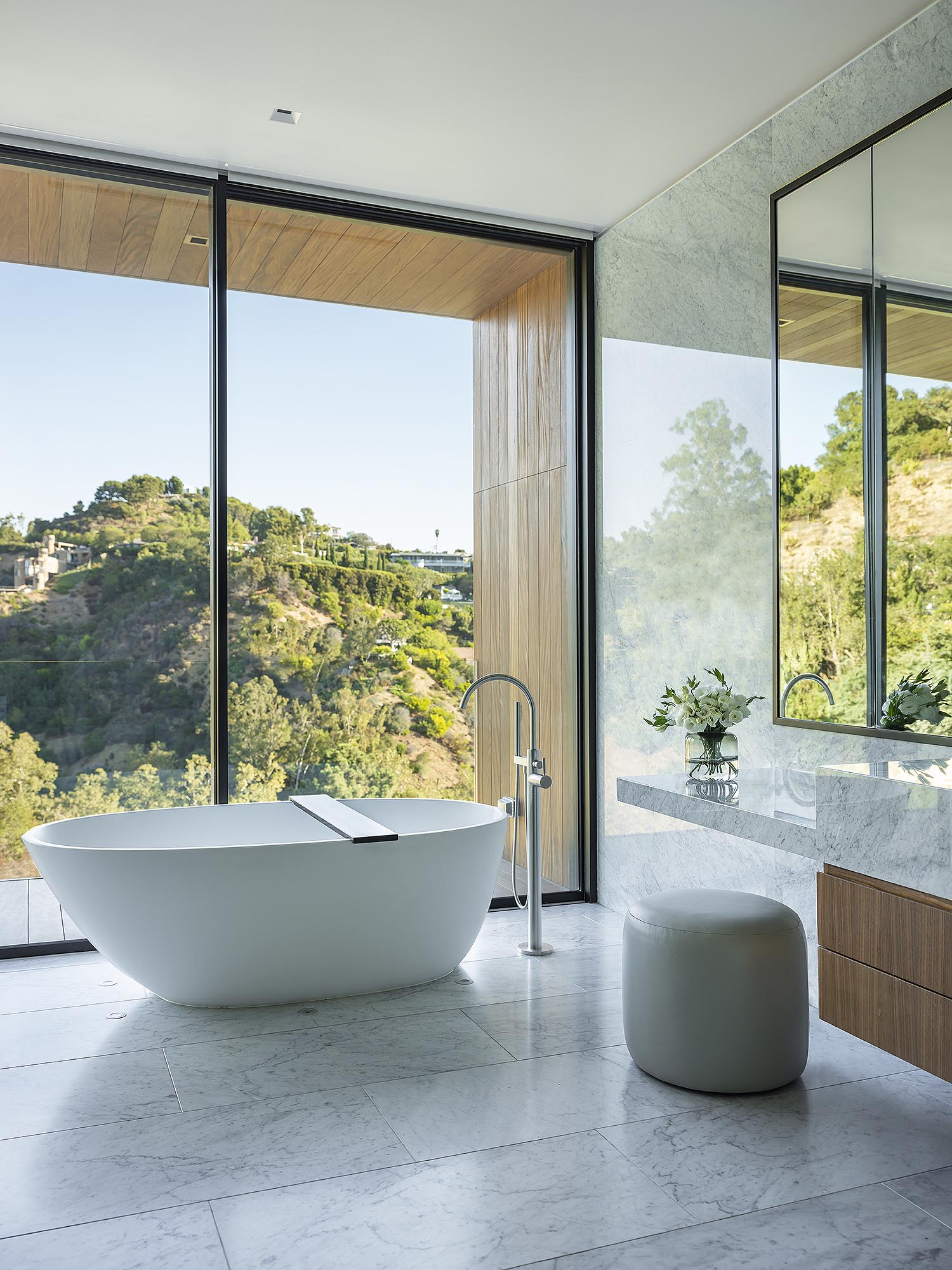 Photography by Manolo Langis | Architect: ShubinDonaldson | Interior Design: Magni Kalman Design | Contractor: Tyler Development Corporation | Landscape Architect: Bosky Landscape Architecture
Source: Contemporist