Designed and built by Bob's Containers in Texas, this modern Airbnb in Johnson City, was once a simple 40-foot x 8-foot shipping container.
The transformation included adding a rooftop deck, a hammock, a spiral staircase, and a large garage door. Let's take a look around…
The exterior of the 320 square foot (29sqm) shipping container has been finished in a matte black with matching window frames, and wood accents like the garage door and main door.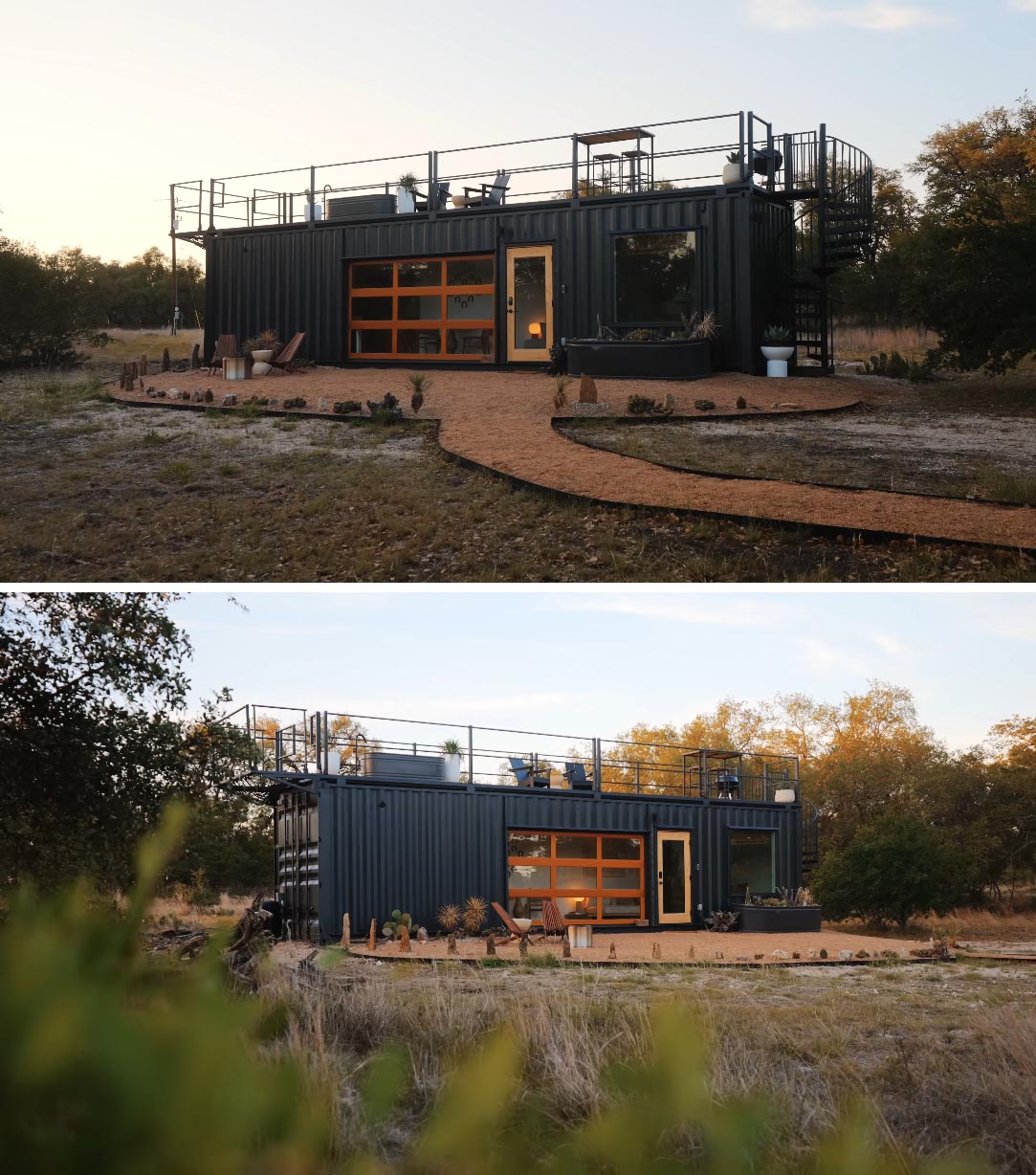 A spiral staircase provides access to the rooftop deck, where you'll find space for dining, a lounge area, an outdoor bathtub, and a net hammock hanging off the side of the shipping container.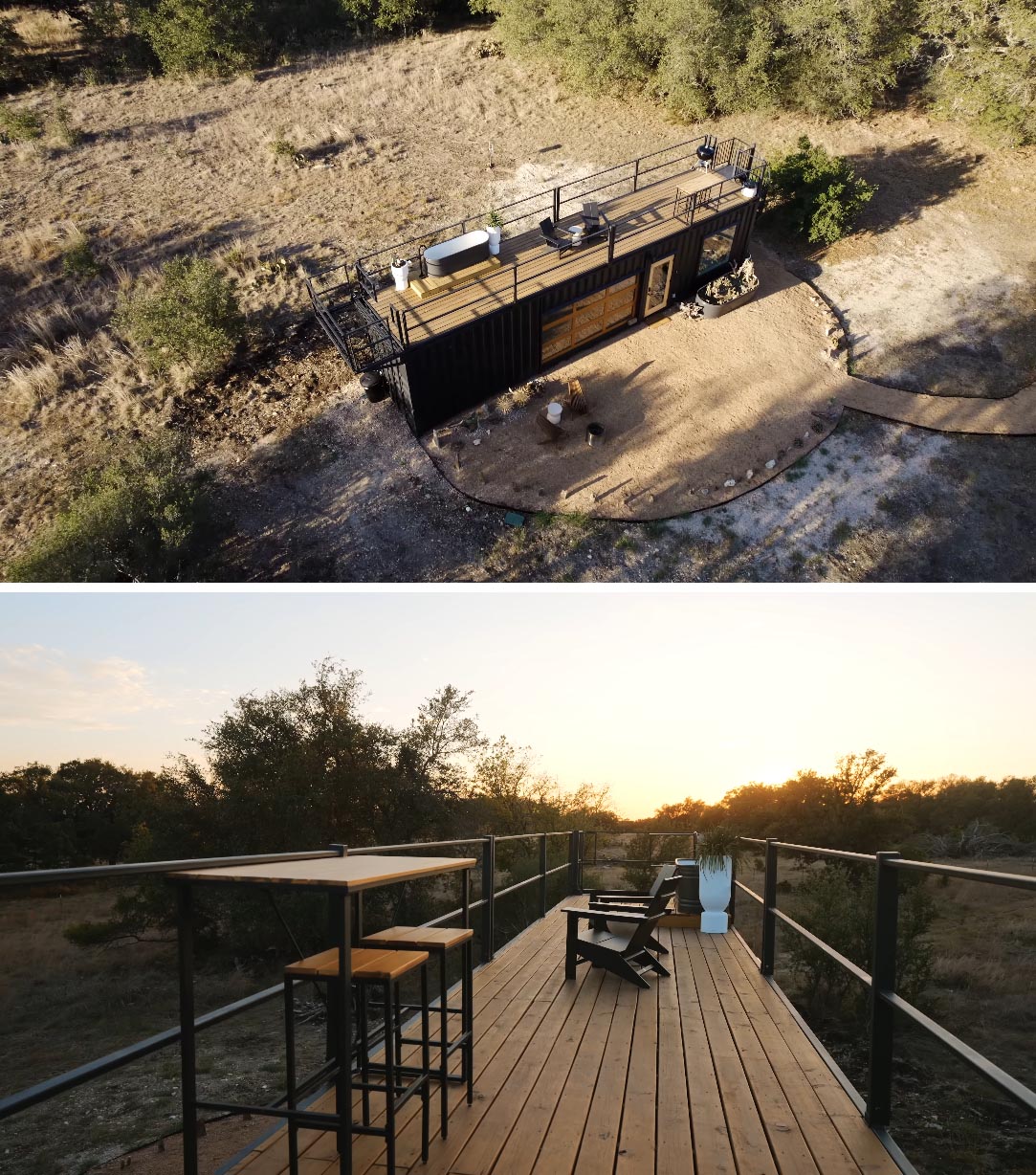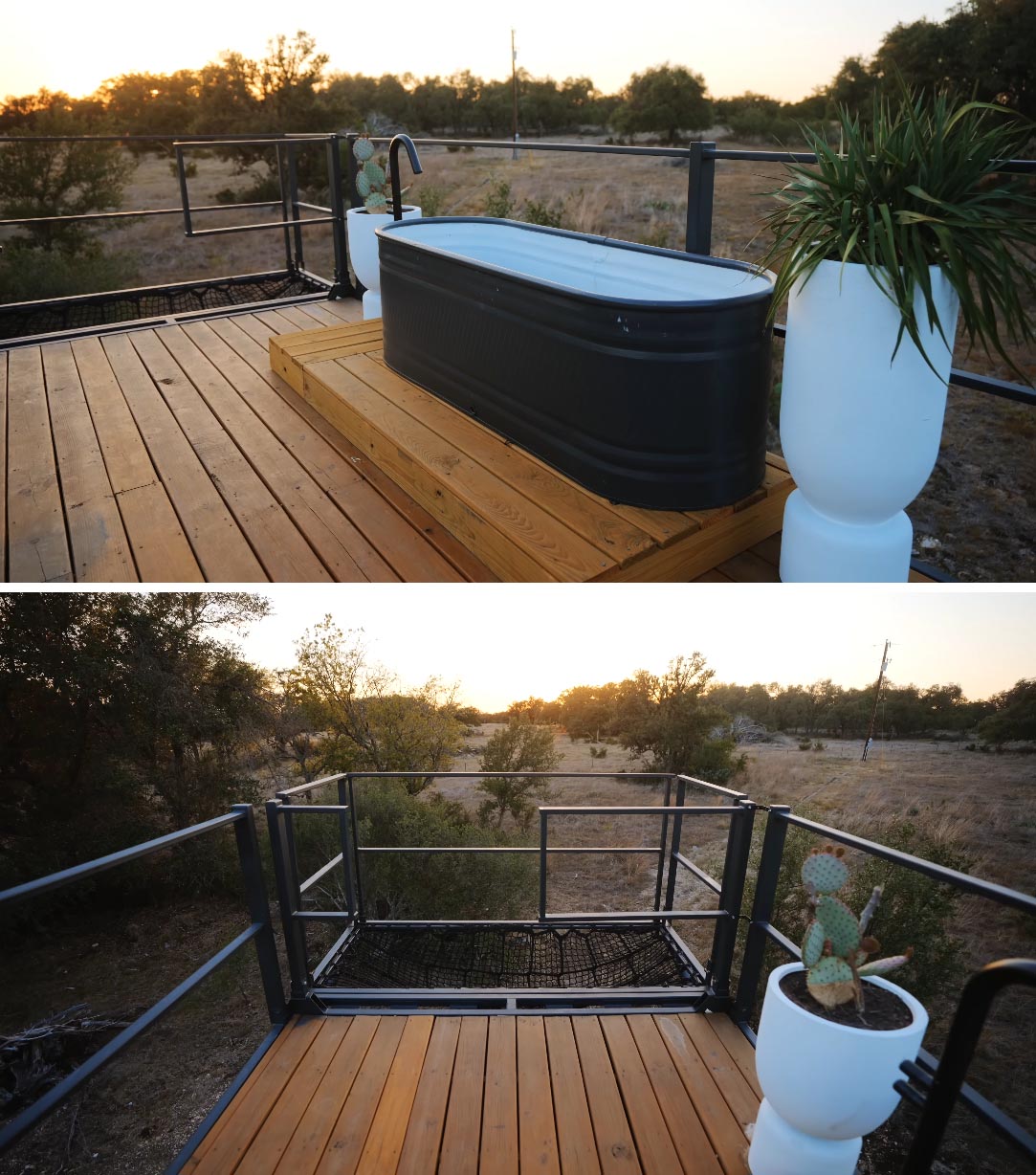 Inside, there's the main room that includes an open plan living room, dining area, and kitchen. The living room has a simple sofa with a wood base, the dining area has horseshoe artwork on the wall, and in the kitchen, custom wood cabinets are topped with a wood butcher block countertop. The garage door connects the main room with the outdoors.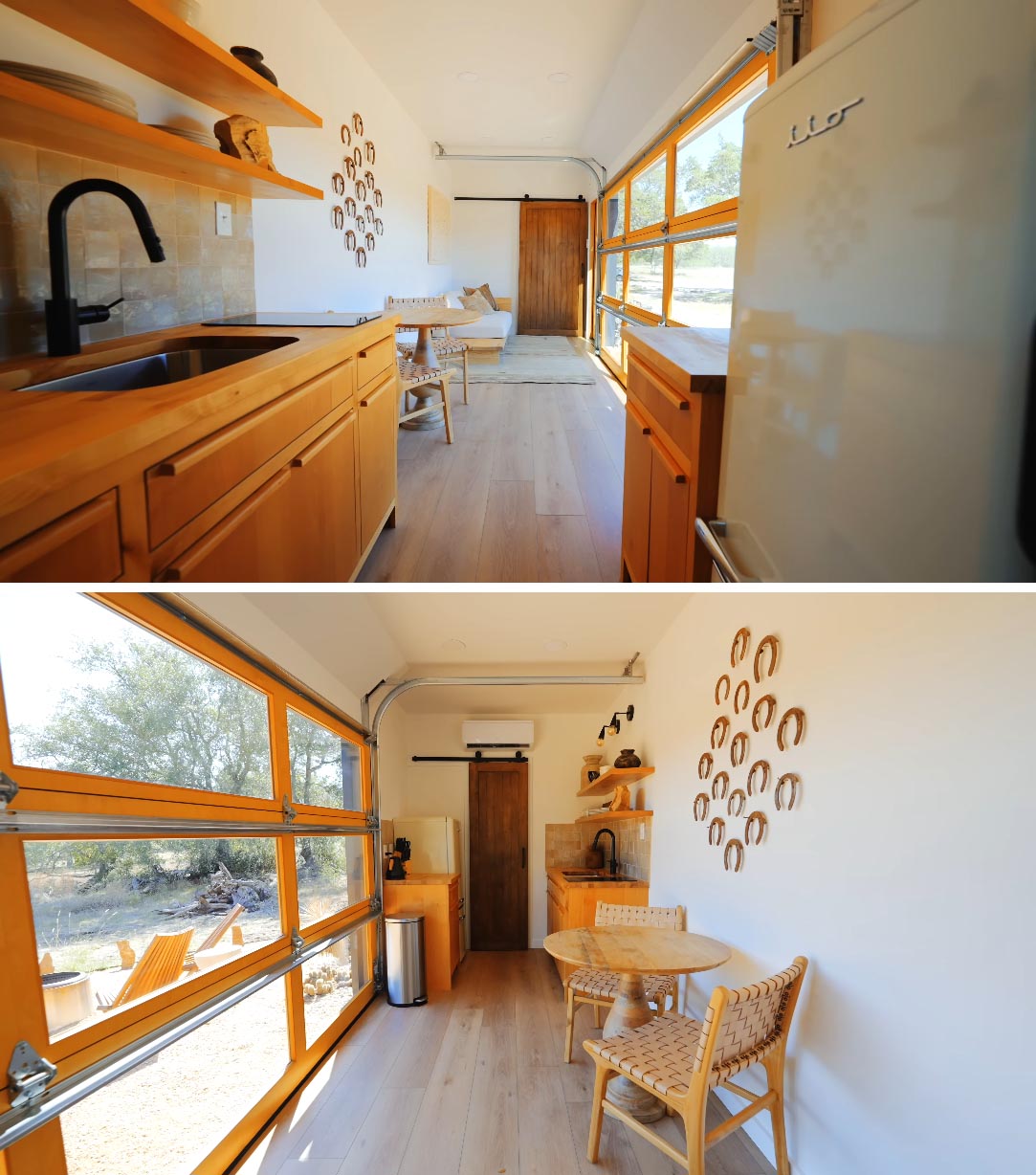 The bedroom and bathroom are at the ends of this main room, with the bedroom located off the living room, and the bathroom located off the kitchen. In the bedroom, the minimal furnishings include the bed and a chest of drawers, while a picture window provides views of the landscape.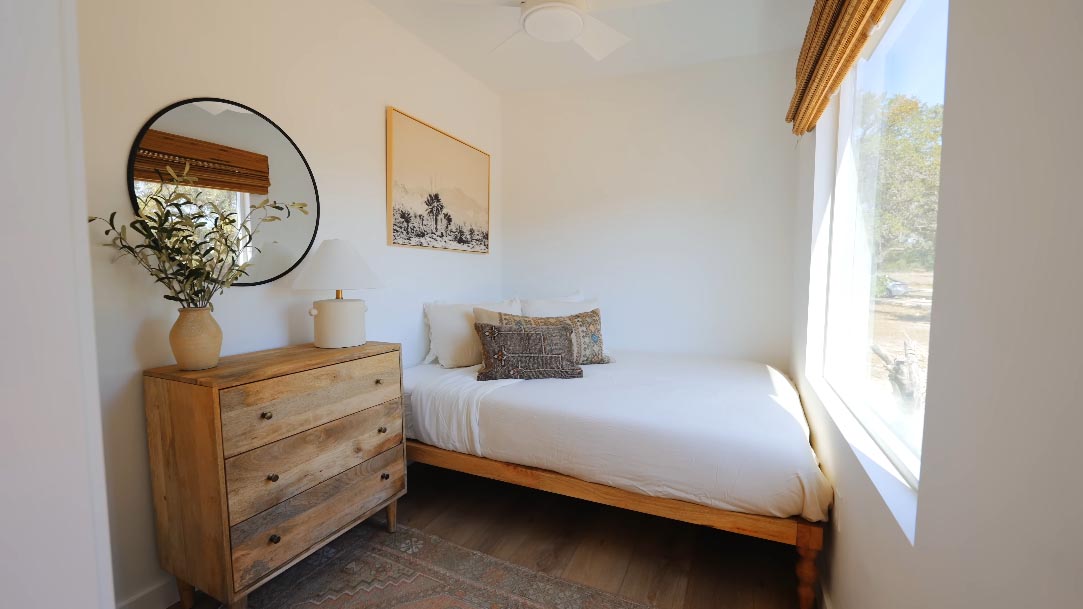 In the bathroom, there's a walk-in shower lined with square tiles, while a window allows natural light to fill the small space.
To learn more, take a tour of this tiny house by watching a video from YouTuber Levi Kelly as he takes a look around.
Source: Contemporist